Paris is a great city that can never disappoint. You can keep on visiting Paris again and again and there is always something fantastic to experience, something to see that you haven't seen before and eat food you haven't tried yet.
The overwhelming amount of things on offer can be a real challenge for first-time visitors. That's why everyone needs some practical tips for visiting Paris in order to avoid mistakes.
Why You Should Listen to Me? I've been to Paris on several occasions, stayed in many different areas and studied in Paris as well. Let me tell you: each time was different. Despite spending a decent amount of time in Paris I still haven't seen everything and I also made a few mistakes on the way.
Now I'm confident to give you the best Paris travel tips that will help you avoid some unpleasant disaster.
---
Tips for Visiting Paris
1. Don't Go to Paris Just for a Weekend
When someone tells me that they're going to spend just 3 days in Paris I feel like they're most likely not going to love it. I mean, it's possible to have a great time but if you do it right and prioritize what do you want to see. During such a short visit most tourists head to see the Eiffel Tower, Notre Dame, Louvre and some other tourist attractions, and therefore experience crowds, long lines and not the real local Paris.
Take your pick and spend some time to actually enjoy these things instead of rushing through everything. I'm not telling you not to see these famous landmarks, but in order to fully feel the Paris vibe, you need to stay in the city way longer.
There are also so many amazing day trips to take from Paris. You can do them on your own by renting a car (compare car rental prices here) or book an organized tour. To name a few options: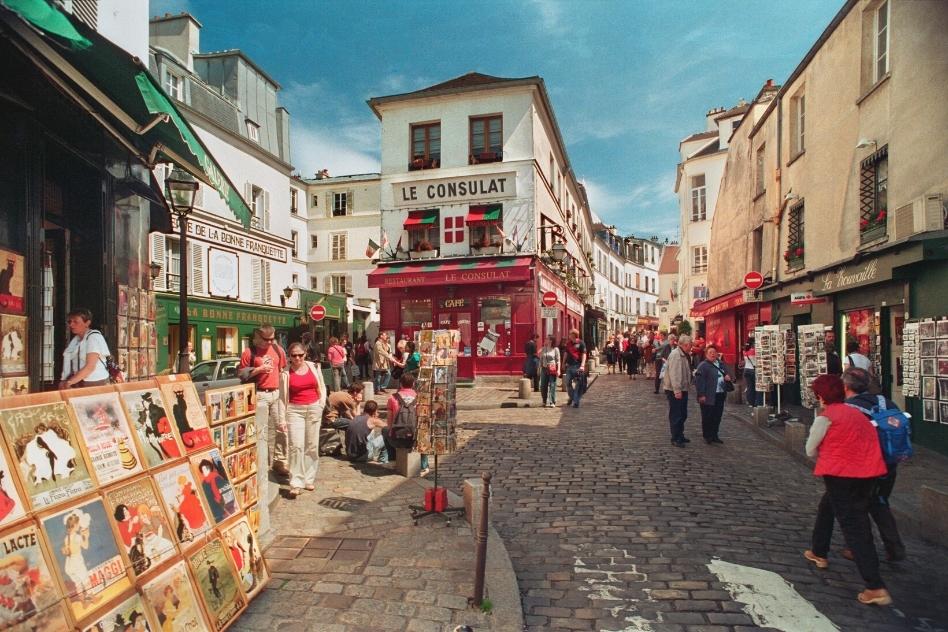 ---
2. Eiffel Tower Isn't a Very Glamorous Experience
Almost everyone is dreaming of getting to the top of the Eiffel Tower. But the moment you start approaching the tower you might realize that it's not very romantic, as it's surrounded by a ton of visitors and annoying vendors. The place is crowded, and lines take forever no matter when you visit.
It's hard to find a romantic spot unless you book a dinner on top of the Eiffel Tower. It's something you do once, as it's not the best fine dining you've ever had, but again – you're doing it for the experience.
Again, you won't like the Eiffel Tower if you just stand in the crowds. However, if you climb the stairs behind the Croatian Embassy you may be able to find a quiet spot overlooking the tower. The view is gorgeous and definitely worth it, especially at night when the tower starts blinking!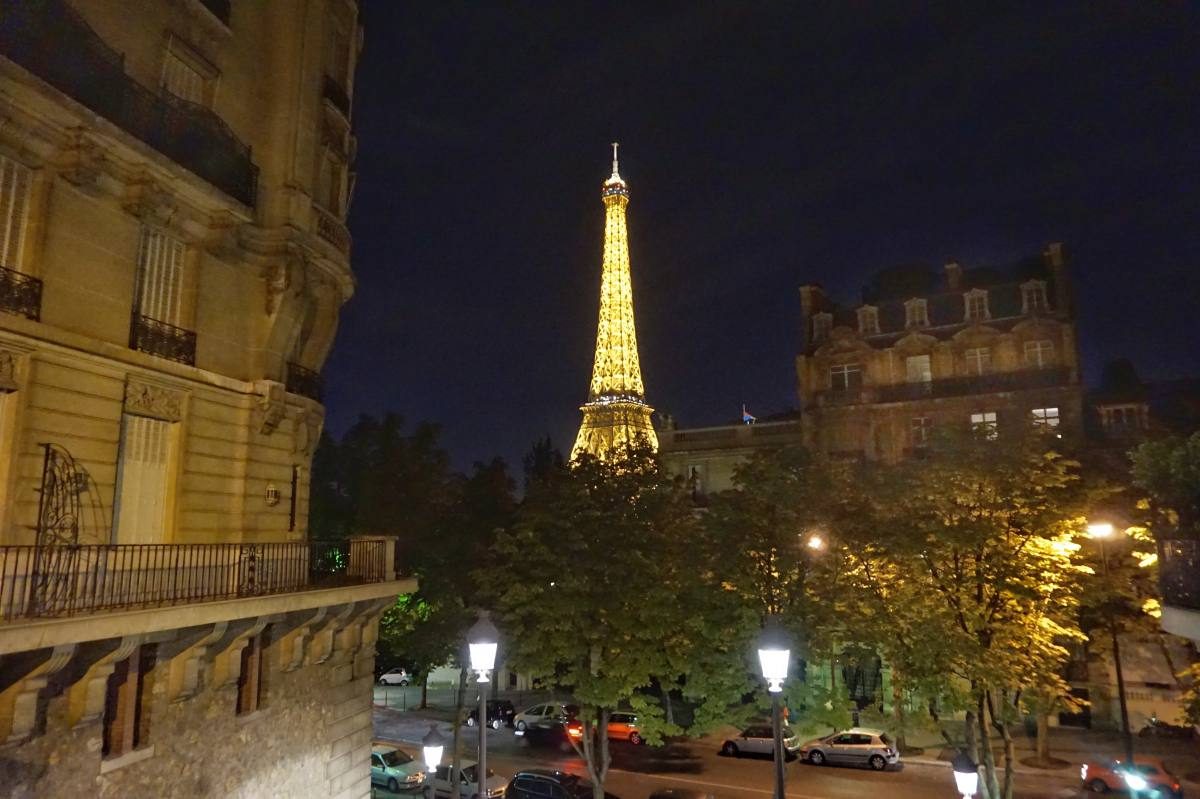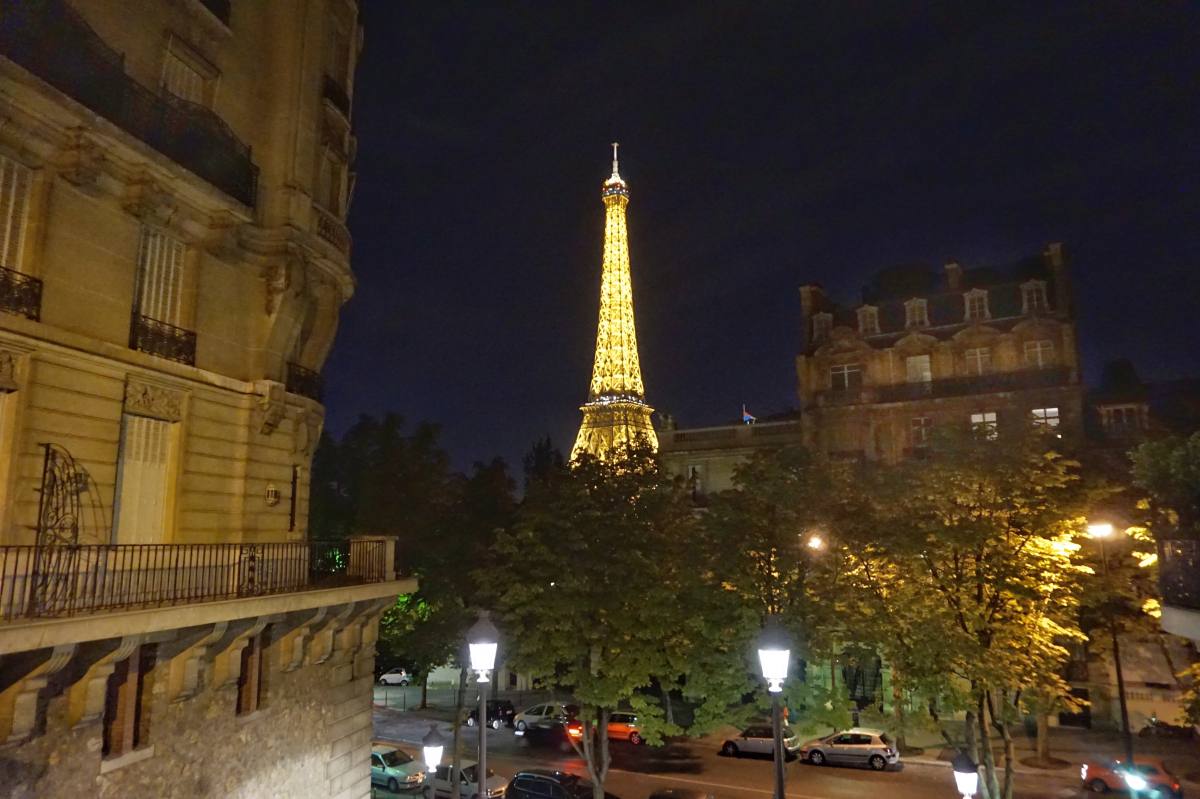 Similar to the Empire State Building in NYC, going to the top of the tower is overpriced and not as worth it. I mean, you probably want to see a panorama of Paris with the actual Eiffel Tower in it, right?
I recommend you to see the city from up high from the top of the Tour Montparnasse, Arc de Triomphe, or even a carousel in Tuileries, and actually have the Eiffel Tower in your view.
---
3. Paris Doesn't Have to Be Expensive
Before going to Paris friends were warning me that the city was going to destroy my wallet and almost every person on any travel forum was telling me the same. But, Paris does not necessarily have to be a city that sucks all the money out of pockets and bank accounts.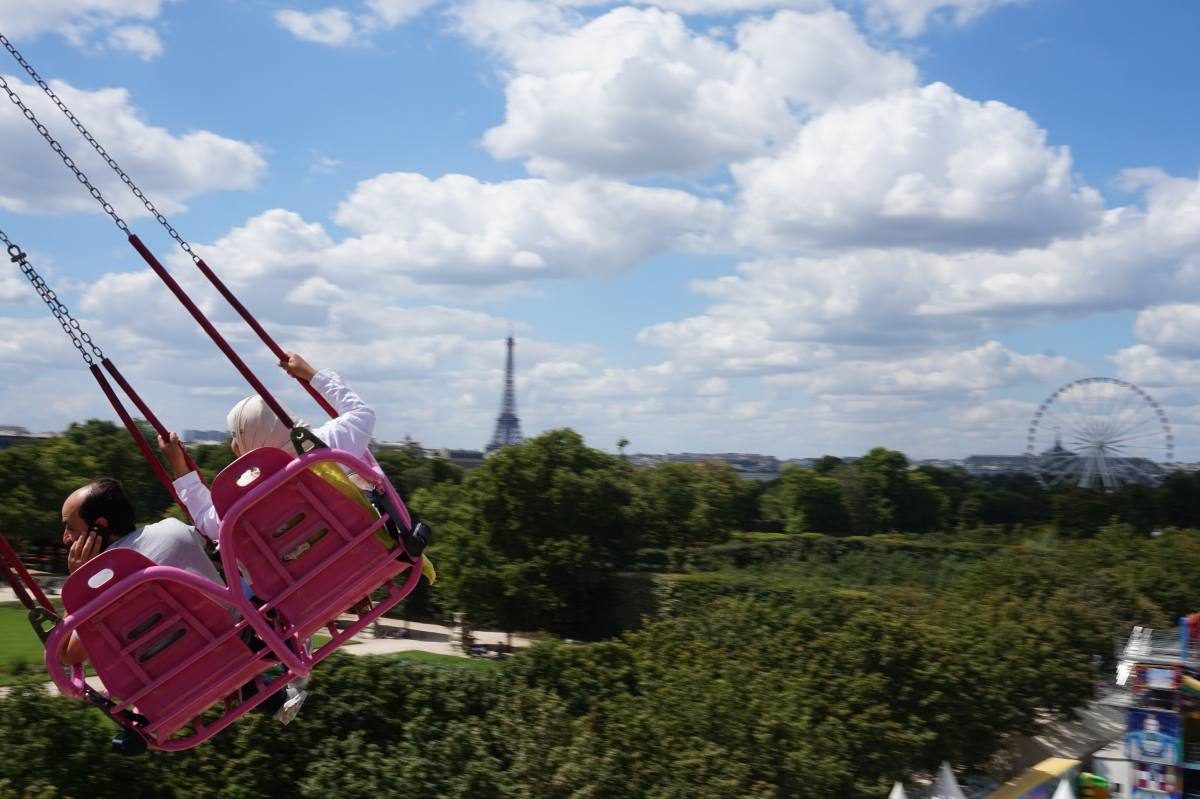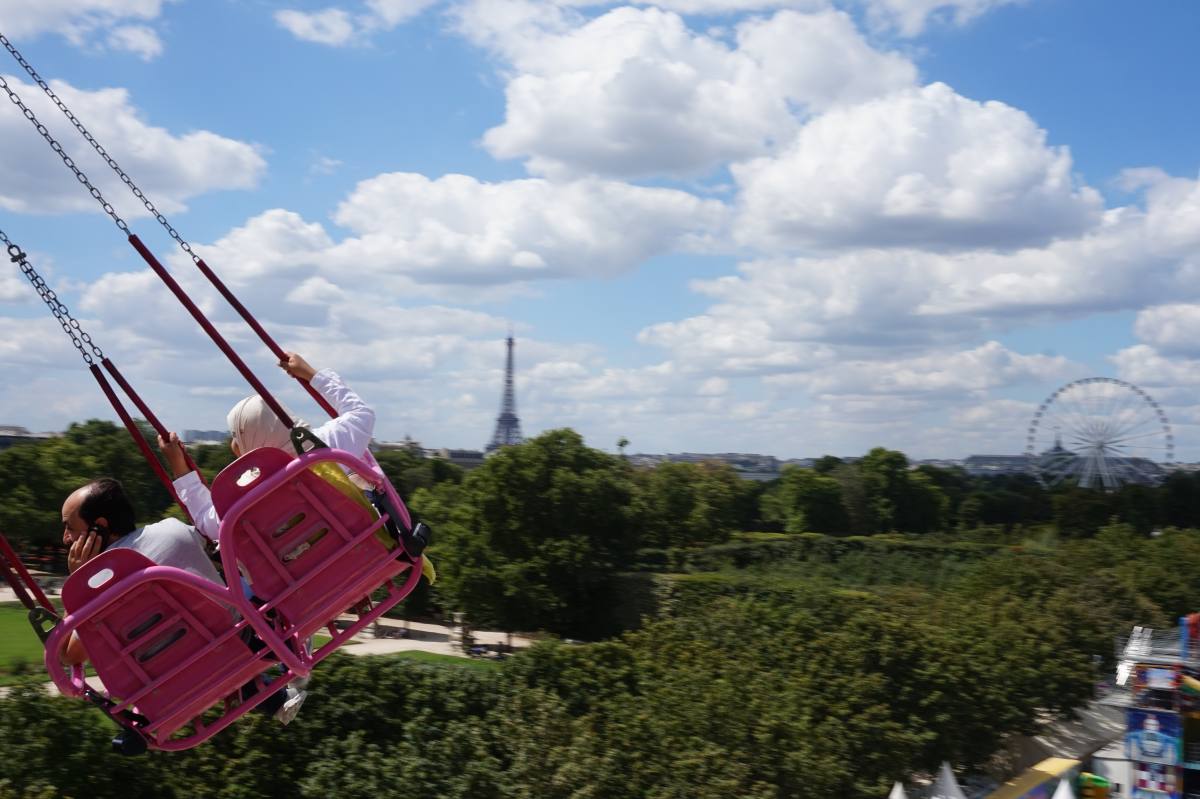 Paris isn't cheap, but it isn't more expensive than other European cities. In fact, visiting London or Amsterdam will cost you way more money.
You can also benefit from locals' knowledge who can point you out in the right direction and that includes finding the best deals and how not to get into any tourist traps.
---
4. Stay in Central Location
I cannot emphasize this more! Pinning down the perfect place to stay depends on budget and location, but quite often the second one is way more important as you think. Paris is divided into 20 neighborhoods or arrondissements and everything is being referred to 12th, 18th, etc.
Before booking your hotel check whether the area is safe and close to the places you want to visit. If you're in Paris for a very limited time don't choose a place on the edge of town, as you definitely don't want to spend hours commuting in order to save a few bucks.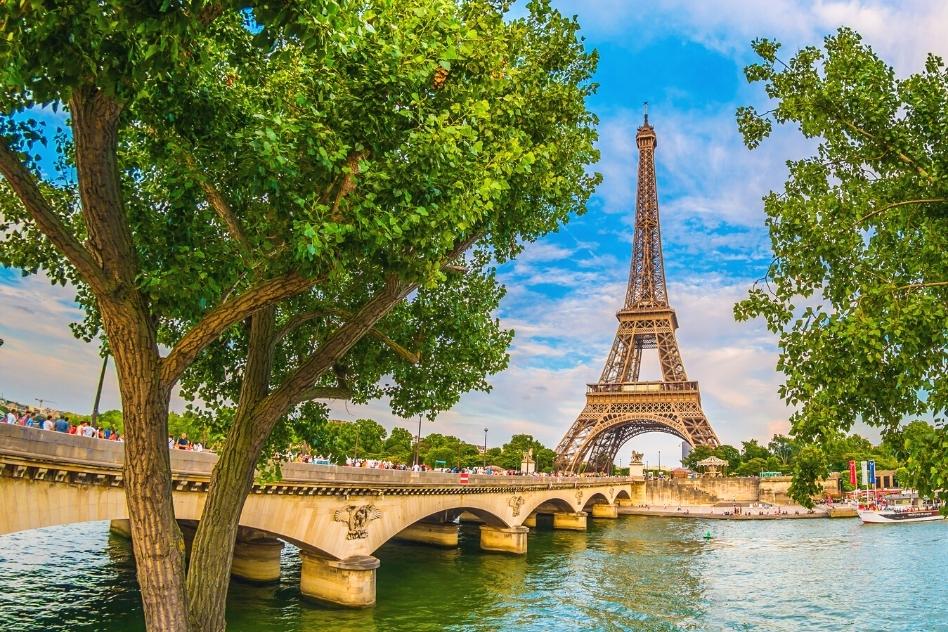 ---
5. Parisians Eat Dinner Late
Parisians tend to eat dinner around 8 or 9:00 PM. Many good restaurants won't be open until 7:00ish PM, as they close between lunchtime and dinnertime.
This is especially important if you're traveling with kids, as they need to be awake to eat dinner basically.
My personal recommendation for a typical Parisian restaurant would be a historic Polidor Restaurant founded in 1845. The interior of the restaurant is basically unchanged for over 100 years. They have great escargots and steak tartare if you want to try some French snails and raw beef mixed with spices and an egg.
Woody Allen used Polidor as one of the locations for his time travel fantasy, Midnight in Paris, so who knows, maybe you'll meet Zelda Fitzgerald there too. IMPORTANT: This restaurant is a cash-only establishment.
If you're planning some Michelin star dining keep in mind that places are booked weeks in advance, especially in the summer.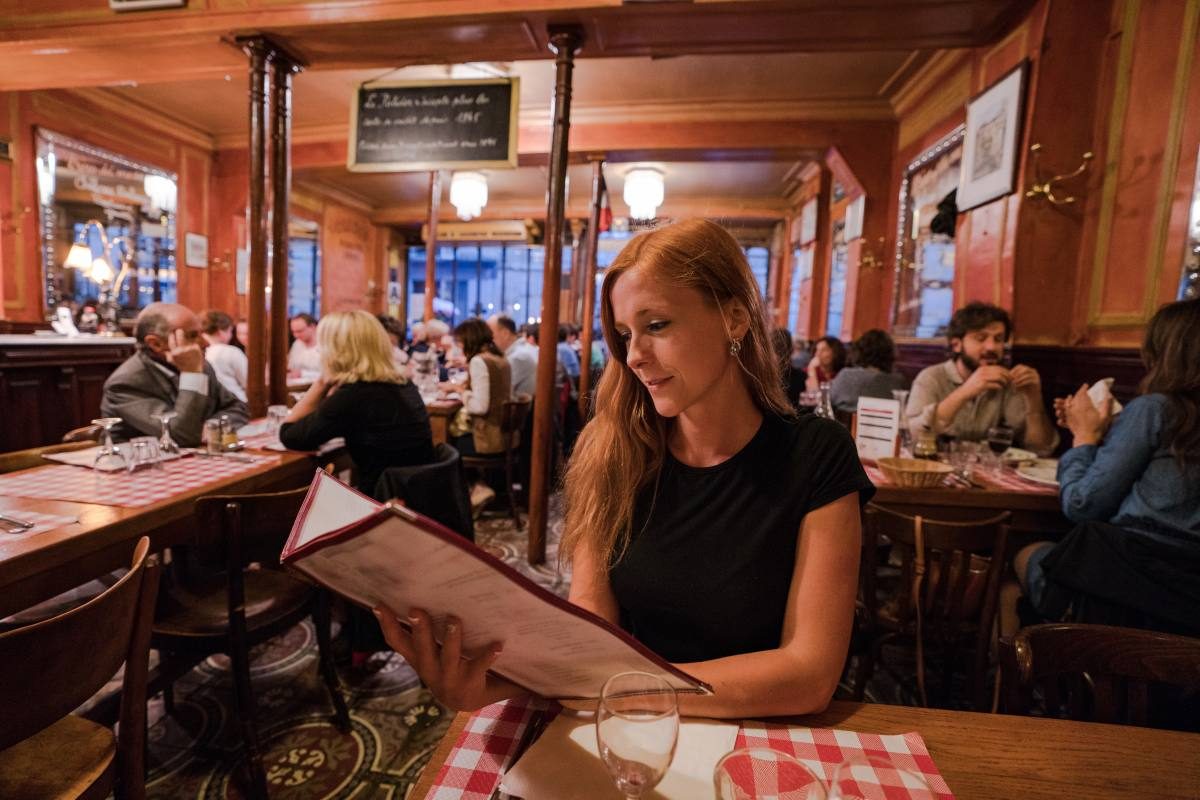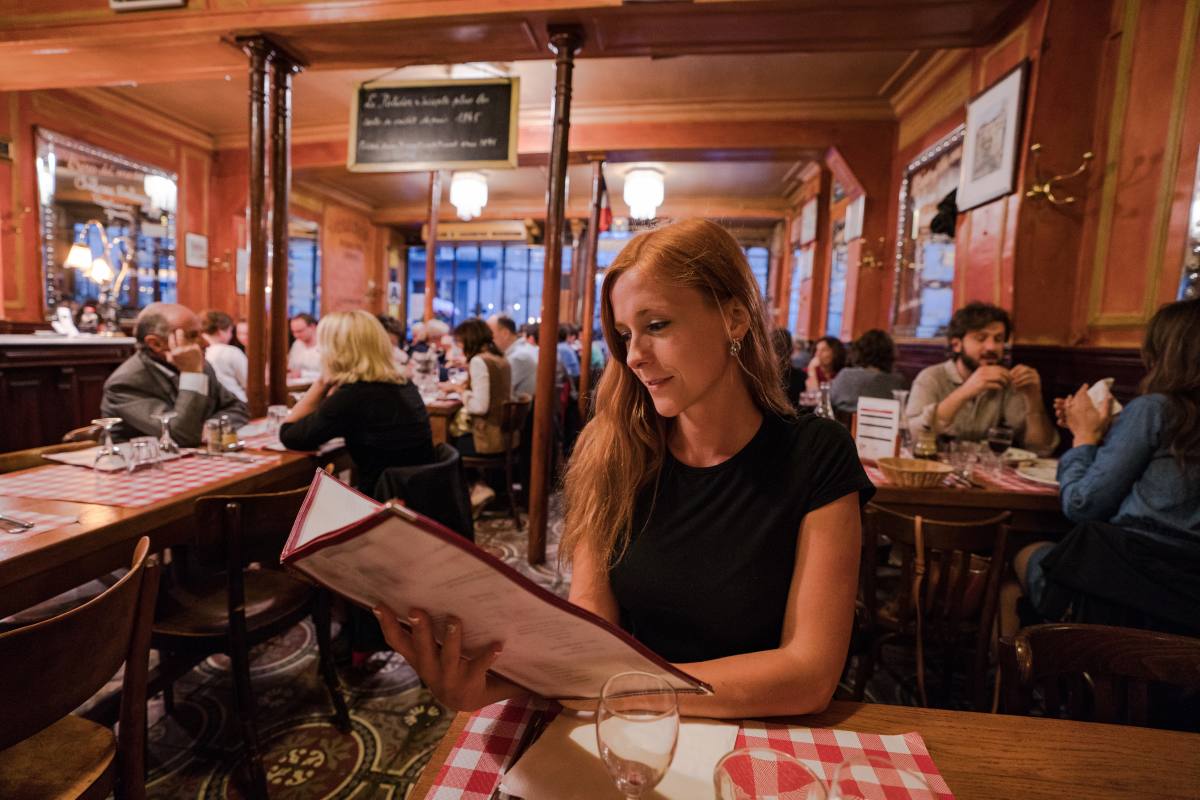 ---
6. Don't Think That Paris is a City Just for Lovers
While many romantic comedies portray Paris as the city for lovers, with boyfriends proposing in front of the Eiffel Tower and taking girls on romantic walks along the Seine, this image can often be very far away from reality.
Paris is a great place to travel solo, as you can people watch and appreciate everything in a different way you would with your partner.
You can also easily meet people in Paris too as there are many solo travelers in the city and many families as well – my kids have a blast every time they go!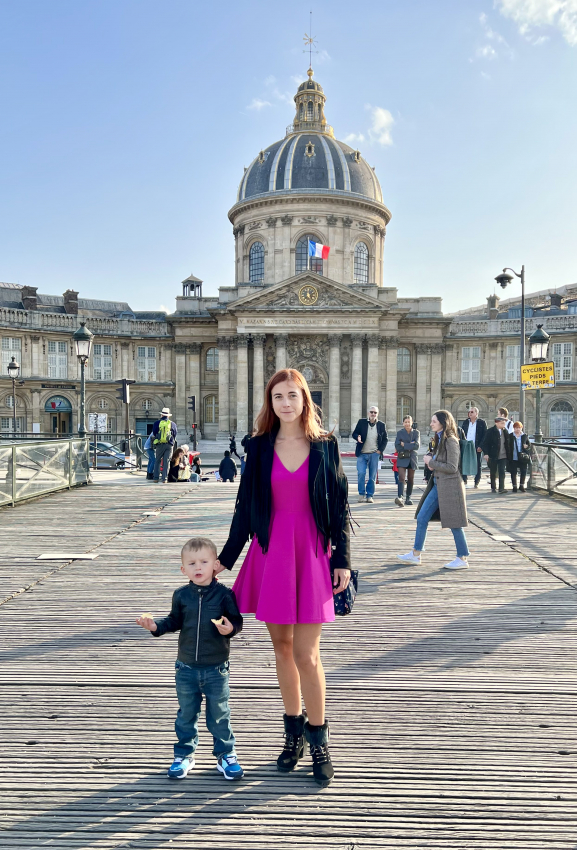 ---
7. Don't Be Afraid of Using Metro
Metro in Paris is very easy to use. It might be slightly intimidating at first due to the huge amount of different lines, but once you figure it out you'll use it all the time.
Keep your Paris metro ticket until you've exited the metro system at your final destination because the police might be checking your tickets inside the station.
If you're planning on using the metro you can buy a carnet (pack of 10 tickets) to save some money, though if you plan on staying for longer than a week, you may want to look into the longer-term passes (Navigo Pass).
On many Metro lines, the doors to the train do not open unless you press a button or lift a handle. Remember it if you don't want to miss your station or look funny.
My tip: While taxis in Paris are expensive, Uber is definitely affordable and I recommend doing it at least once so you can see Parisian streets during your ride. Just don't try to take it to the airport as it would take longer than the RER train and cost you 5 times as much… on top of getting stuck in traffic for a very long time.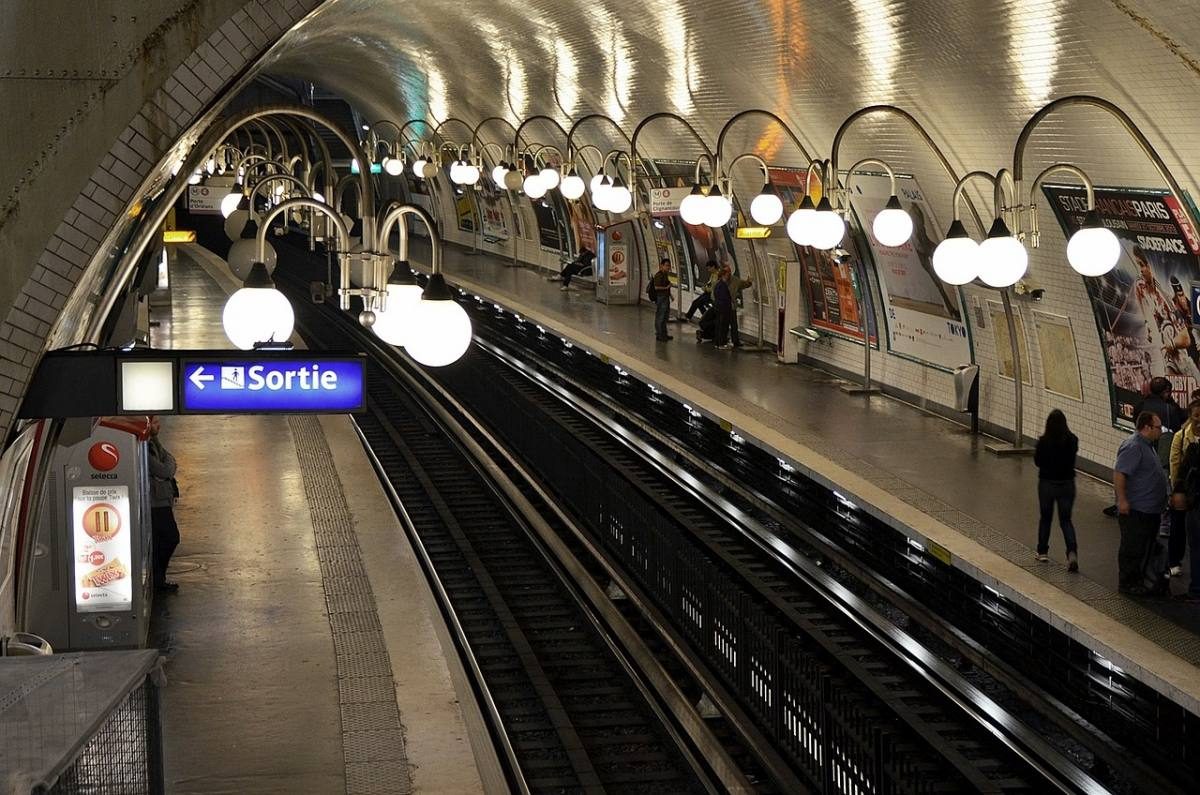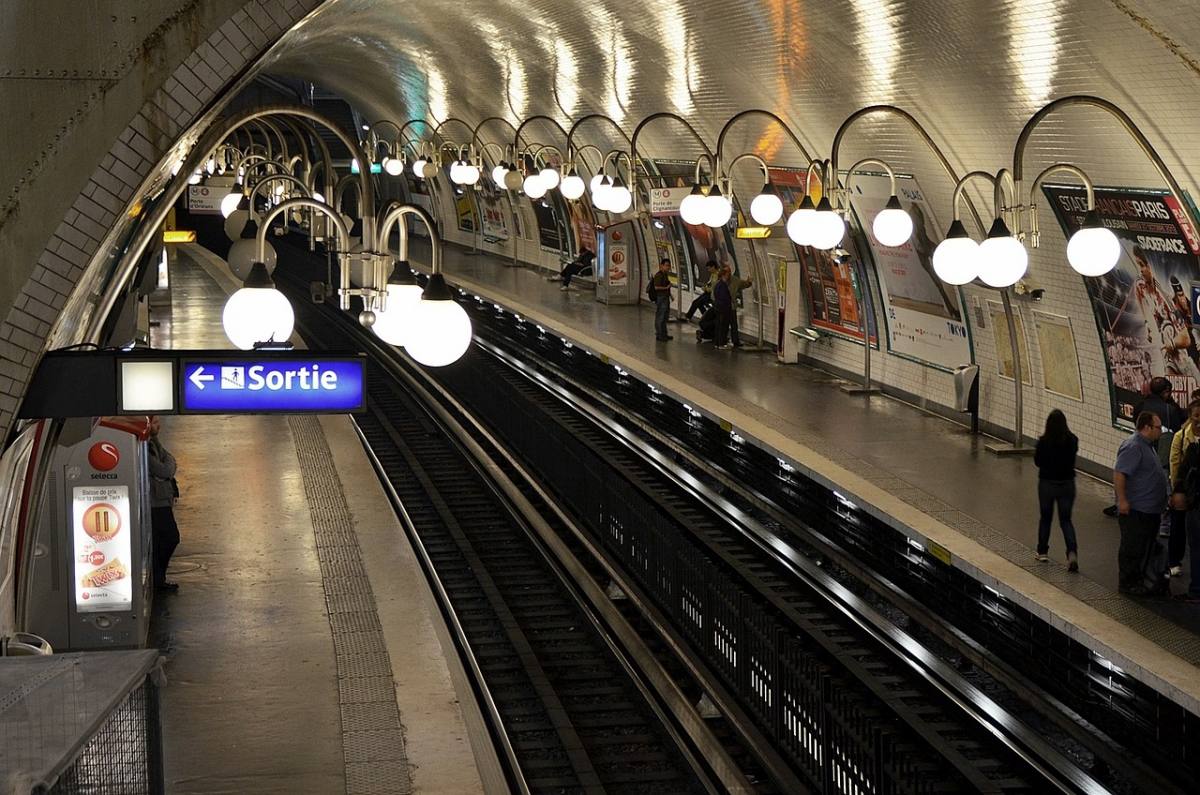 ---
8. Paris Closes Up in August
Parisians are used to taking a whole month off in the summer months, and as a result, the majority of businesses close in August. Tourist attractions are obviously open and very full of people because of the summer, but many local boulangeries, private stores, and restaurants might be closed.
If you're opting for a mixture of local and tourist experiences, it might not be the right time to visit. Personally, I'm not the biggest fan, as I like to interact with locals anywhere I go.
---
9. You Don't Have to Dress Up in Fancy Clothes
Almost every article on tips for traveling to Paris is going to tell you to dress up very fancy. While I love to wear cute dresses on my travels, it's not a requirement in Paris.
They almost make it seem like you're going to be judged for wearing a pair of sneakers or casual jeans (by no means I say you should wear sweatpants – we all know people love to do this in the US).
But, I'd say not to overdo it and there's no need to try to dress like a supermodel if it's not who you are.
While I might like wearing my high heels all day you might find it uncomfortable and that's totally all right. Dress in a chic and simple style, so you can enjoy walking around and not worry about your clothes – just like French people do.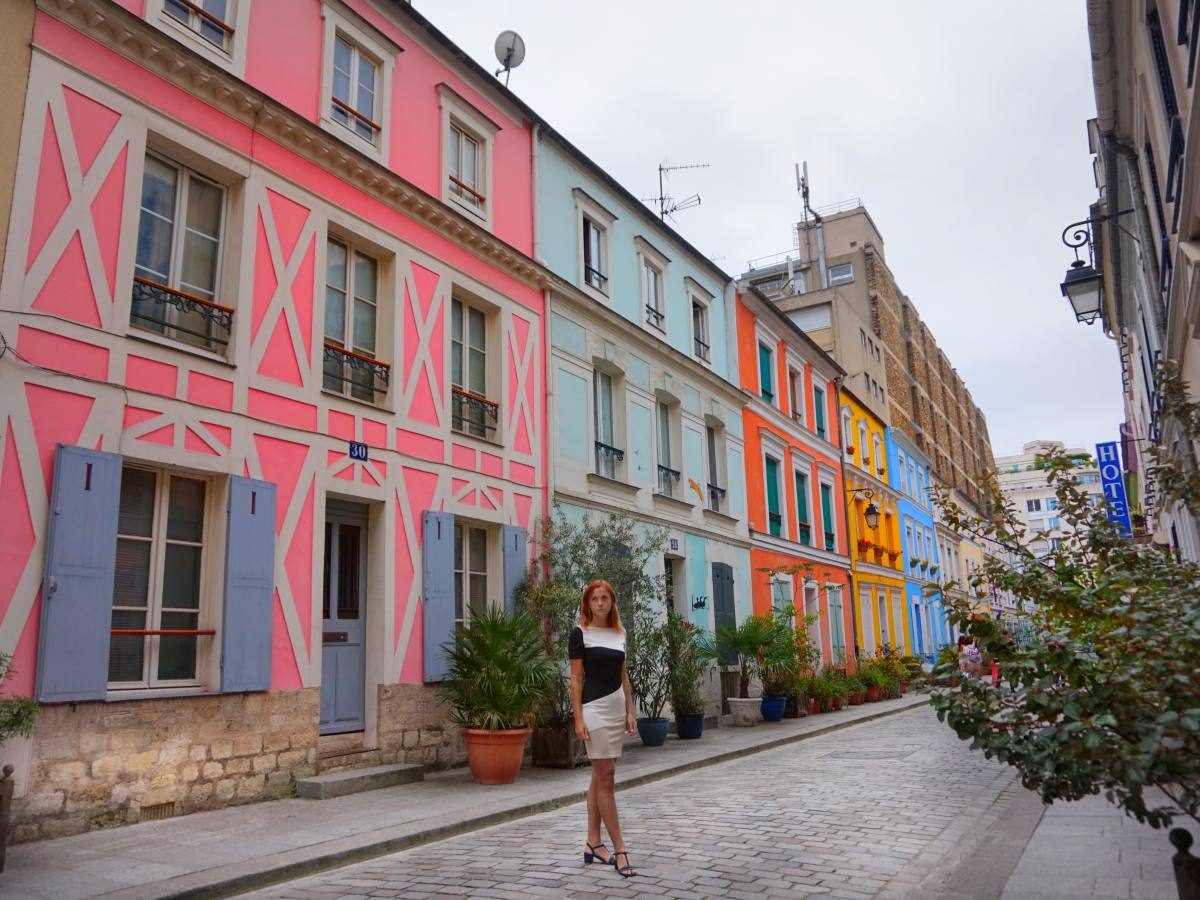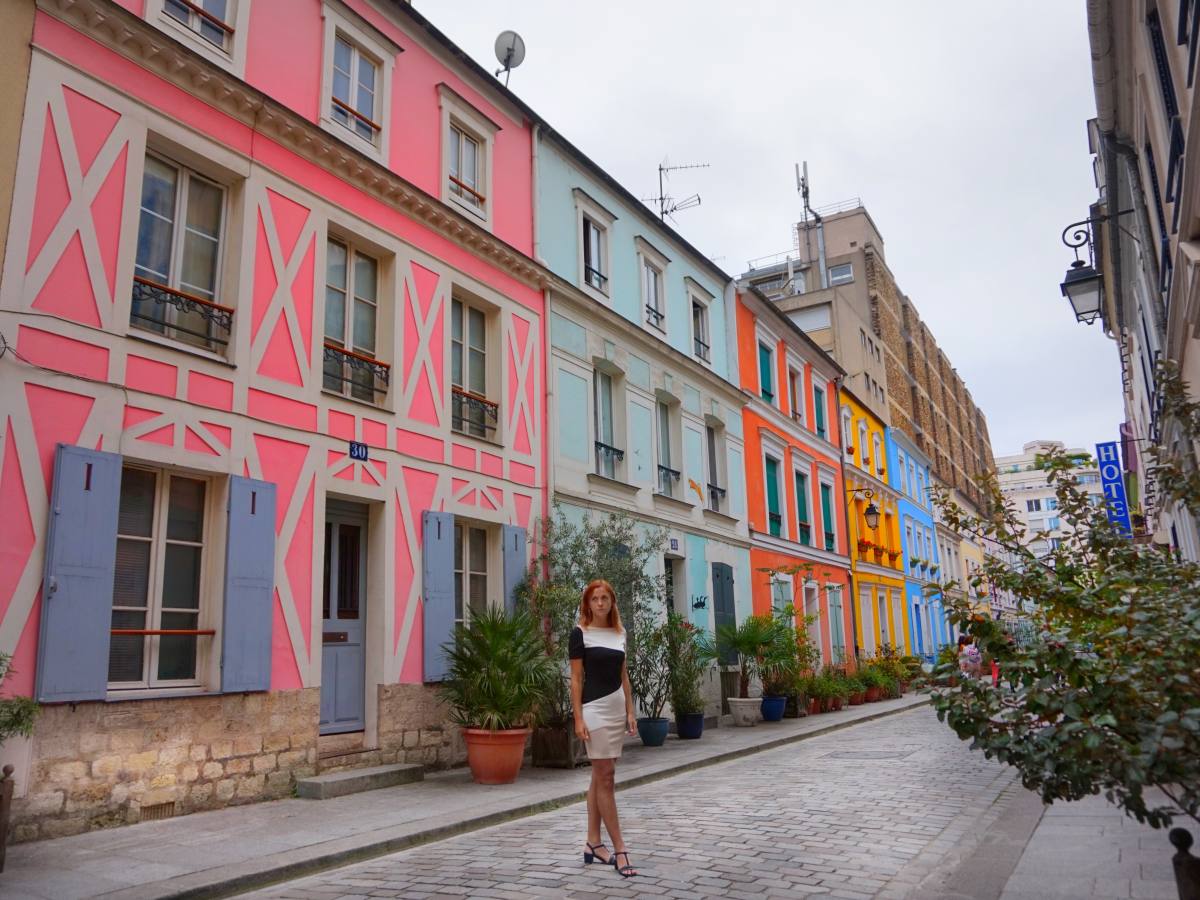 ---
10. Catacombs Aren't Off the Path Attraction
Various guides to Paris tell you to go off the beaten path and visit the Catacombs – home to the remains of over 6 million people with lots of piles of skulls and bones.
I must say to you that whoever wrote all these guides must have never visited the catacombs because they're far away from being off the tourist track.
While there are many places that tourists barely visit this isn't one of them. In fact, I tried to visit them 3 times and every time I ended up giving up because the line was so long or the place was closed.
The place is amazing, but under any circumstances don't think that you're going to be only one of a few tourists there. In fact, I highly recommend purchasing skip the line tickets to the catacombs as you'll be waiting forever otherwise.
---
11. Dedicate a Whole Day to Versaille & Don't Go Without a Skip-the-Line Ticket
Versailles, Normandy, Mont Saint Michel, Giverny, or the Loire Valley are only a few incredible places to visit beyond Paris. However, especially if you're visiting France during the summer the palace can get VERY busy.
Combining two places (for instance Giverny & Versailles) in one day may seem tempting price-wise, it's not the best idea. You'll be rushing and running (literally!) through everything and only get frustrated.
I heard many horror stories from people who went to Versailles before it even opened and stood in a line for 2-3h in the sunlight waiting to get it. By the time they got inside, they had to run through the palace to make it back to the bus on time.
Don't try to do everything and prioritize what do you want to do. I suggest you allow yourself a full day to explore Versailles and purchasing skip the line tickets, its gardens and especially the Petit Trianon. It's a great place that can't be missed and you don't want to be rushed through it.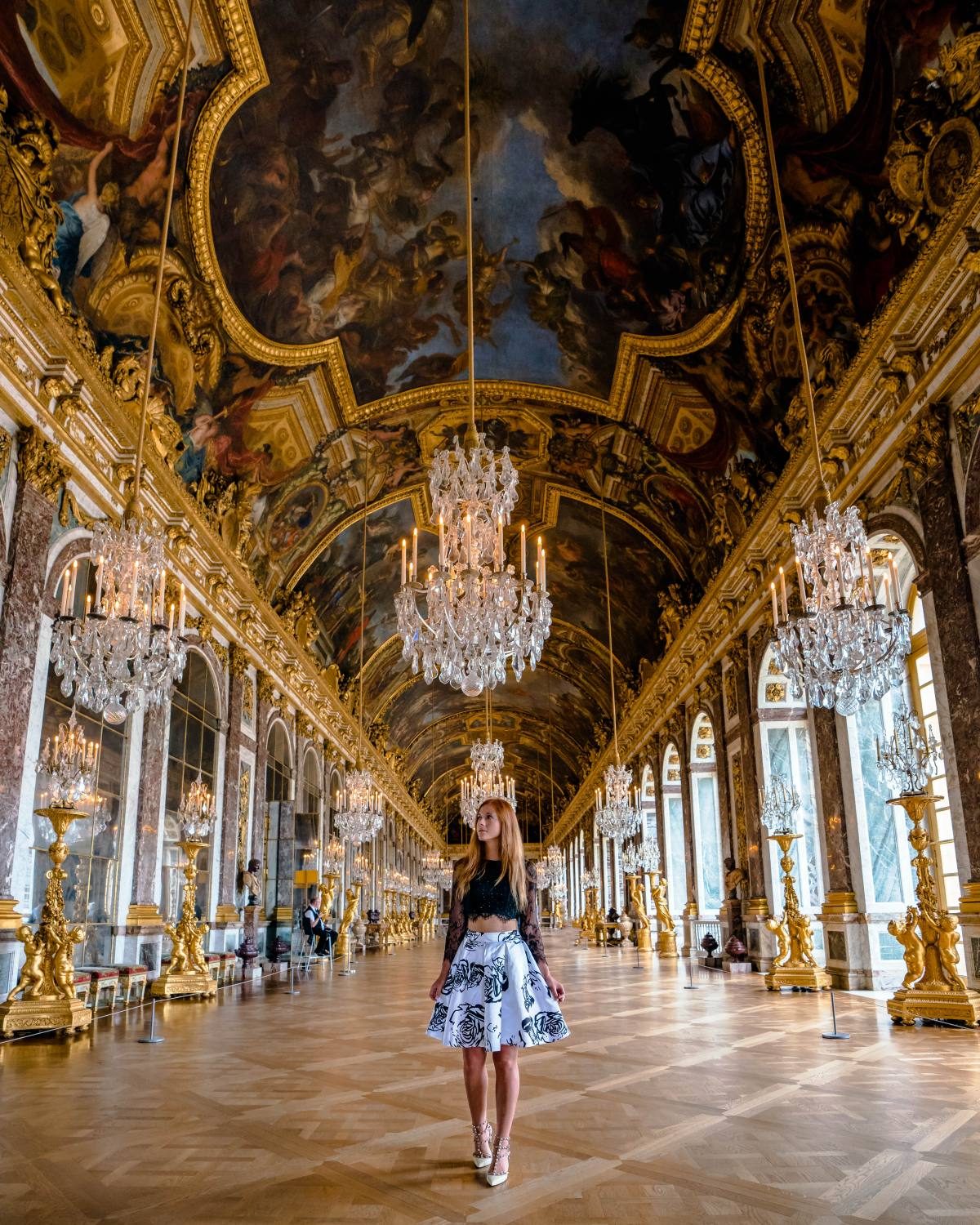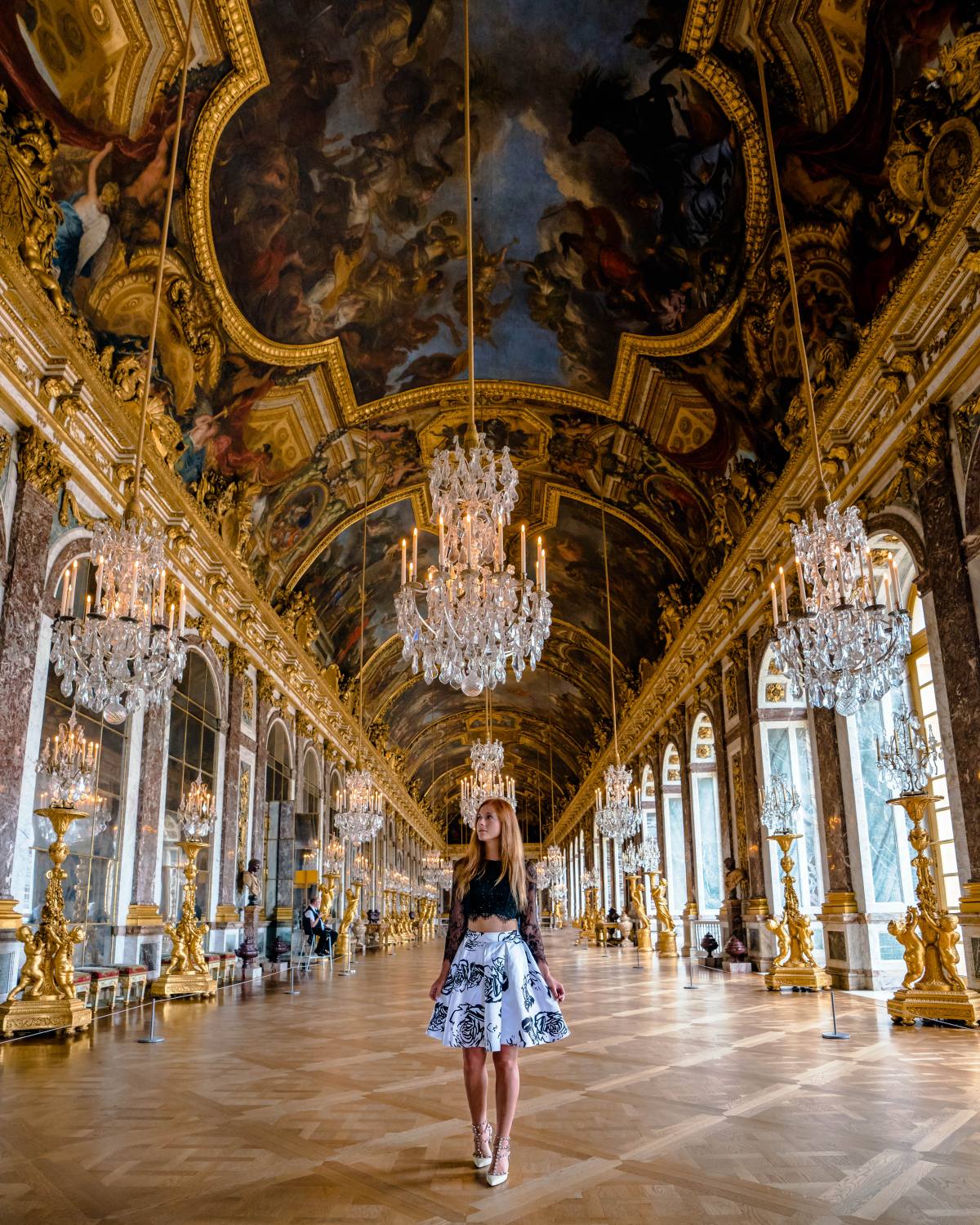 ---
12. Paris Has More Awesome Museums Than Just Louvre
The Museum Pass isn't only going to save you money, but also time. You won't need to stand in the long line to every museum and you could skip the ticket line at both Versailles and the Louvre – the longest lines to wait in.
If you want to include other attractions in your pass you could look up Paris Pass.
Note: If you're an EU citizen under 25 you can get to museums around Paris for free. Same if you're a student.
Speaking of Louvre… if you're not an art lover and trying to go to Louvre just to see the Mona Lisa: DON'T! Don't be one of the tourists who go in, takes a photo of the Mona Lisa, and leaves.
The crowds in that room are horrendous and most people aren't actually even seeing the painting, but just taking selfies with it.
There is a beautiful collection of Dutch 17th-century art (my favorite) that's almost always completely empty, so you can see it in peace.
Remember that the Louvre is closed on Tuesdays and the Musée d'Orsay is closed on Mondays. These museums normally close at 6 PM, but a few times a week they're open until 10 PM.
Not many people know about it, so it's way more peaceful to explore. Louvre does it on Wednesdays and Fridays, while d'Orsay does it on Thursdays.
Best Museums in Paris to Visit:
The Centre Pompidou – If you're into modern art.
Musée Rodin – Beautiful sculpture gardens, so do it during a sunny day.
Musée de la Magie (Museum of Magic) – Off the path unusual exhibitions.
Musée d'Histoire de la Médecine (Museum of the History of Medicine) – A museum I enjoyed a lot.
Chateau d'Auvers-sur-Oise – Right outside of Paris, the best interactive museum I've ever visited. If you want to feel like a real impressionist, do make a trip there.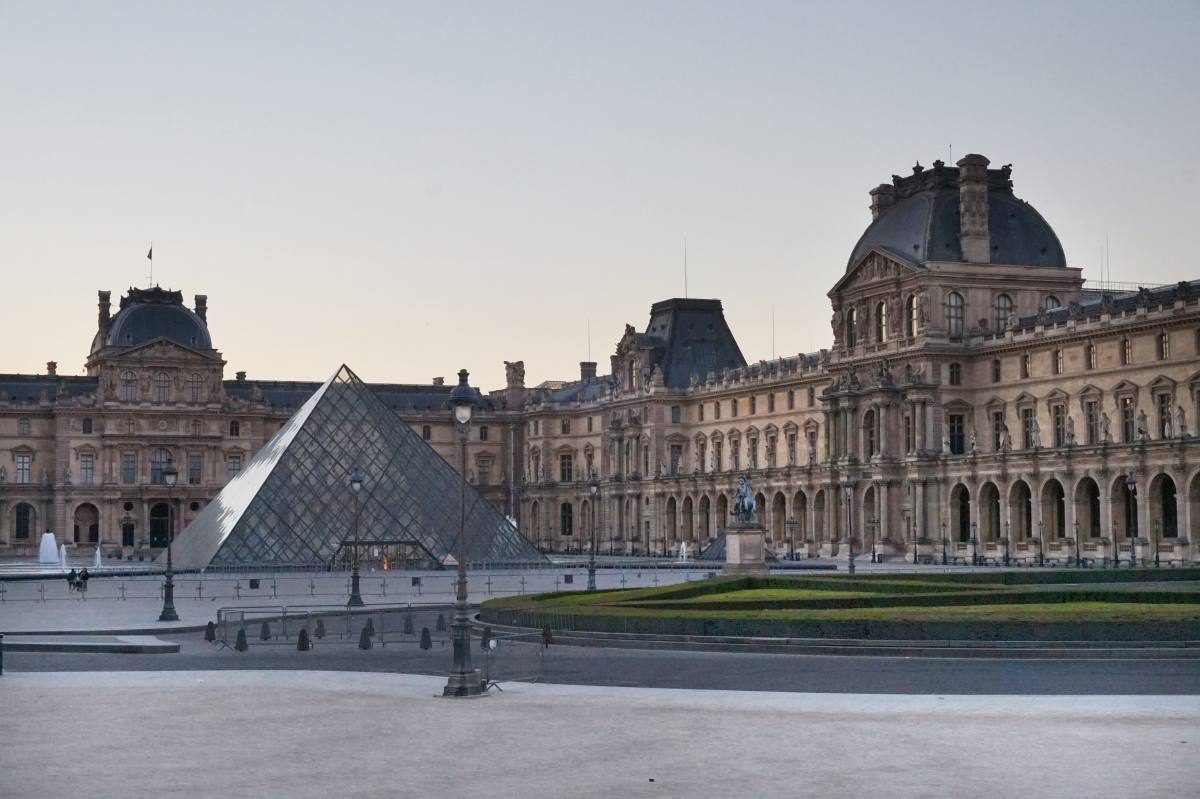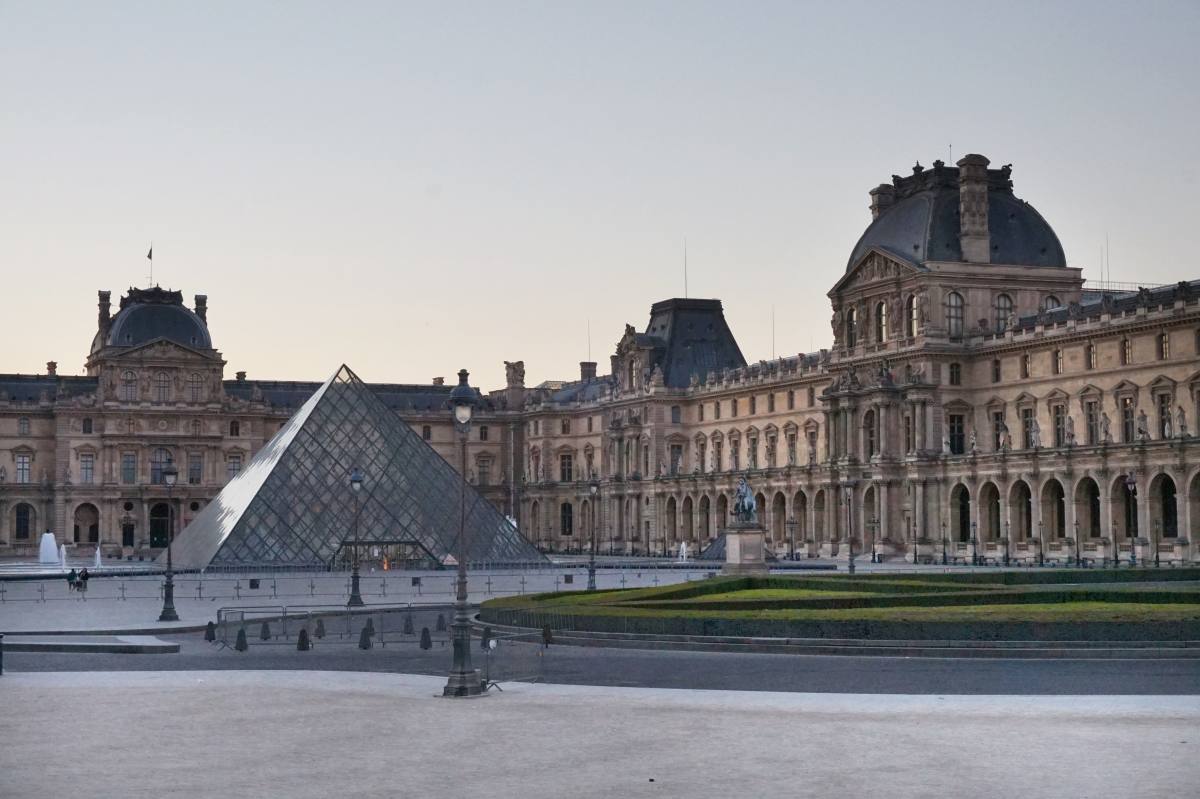 ---
13. Don't Visit Paris Without Travel Insurance
A lot of people think travel insurance is an unnecessary expense. While in places like Southeast Asia it's cheap to pay for things out of pocket, this isn't the case in Europe.
Travel insurance will refund your medical costs and will get you home for free in you injure yourself.
The easiest and most reliable travel insurance is Safety Wing. Get it before your trip to avoid unnecessary troubles that might ruin your holidays!
---
Best Travel Movies about Paris:
Best Travel Books about Paris: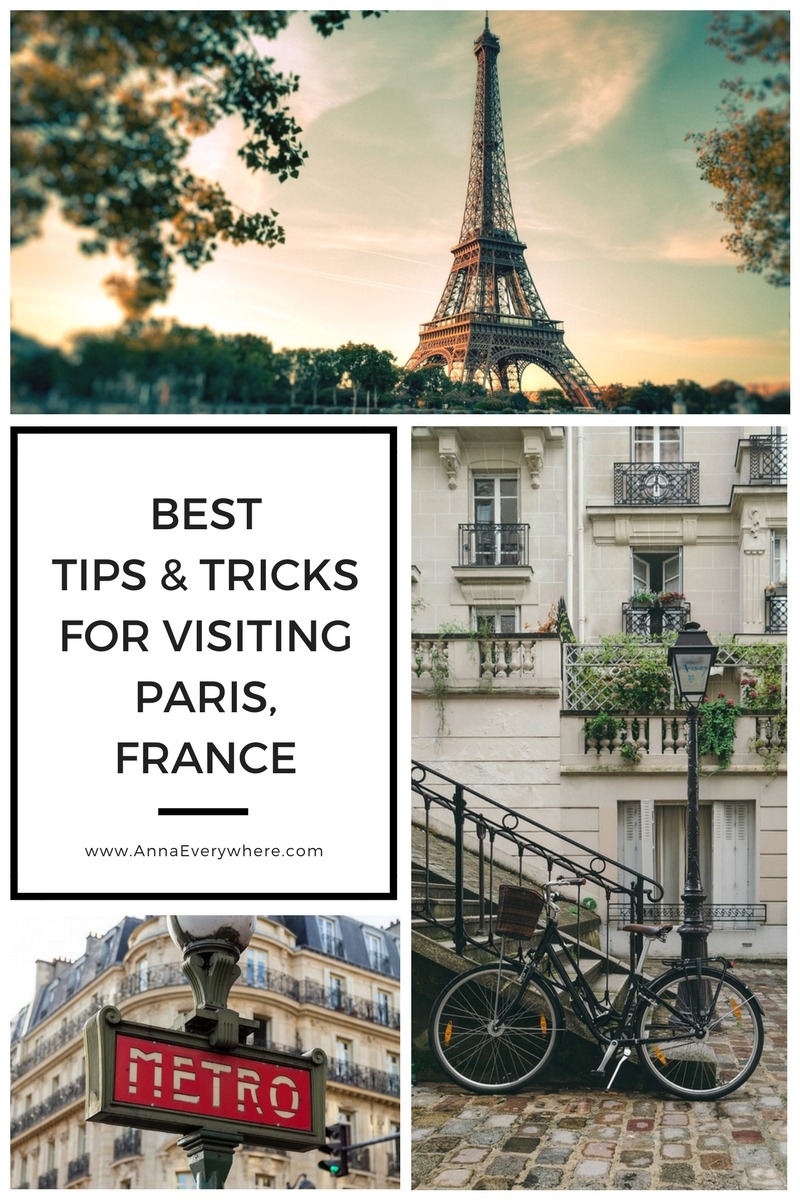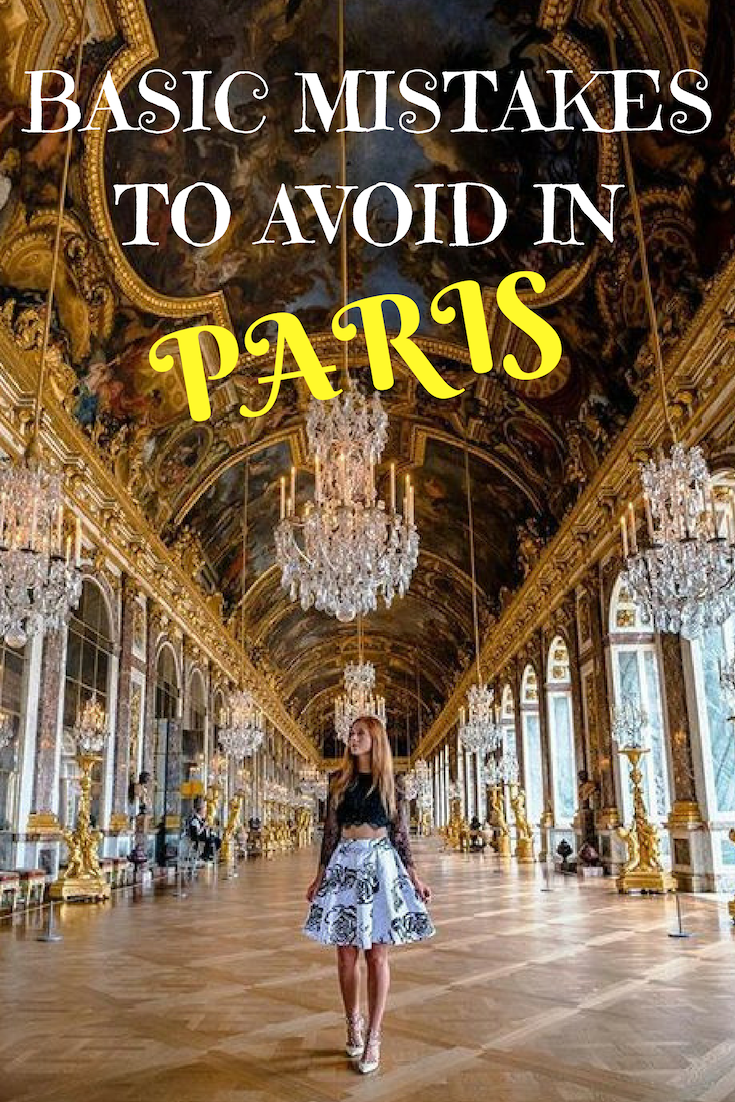 ---
Paris is one of the greatest cities on earth. If you follow my tips for visiting Paris and do it the right way, you should have a great experience. You will make you want to come back for more!
---