Trying to figure out where to stay in Paris? Planning a trip to the city of light can be tough, especially when it comes to researching where to stay if you've never been before. For many people going to Paris is the trip of a lifetime. But the city is big, and it can be confusing to first-time visitors.
While Paris doesn't have one perfect area for tourists, some of the best hotels are evenly spread out across the entire city to satisfy everyone's needs. Where you stay in Paris can make or break your vacation, so depending on your needs and budget, these neighborhood recommendations will help you pick your ideal spot.
Why should you take my advice? I've spent time living in Paris and have visited multiple times, so I know all the top areas well enough to share with you. Here are my recommendations for the best location to stay in Paris and have a great trip!
Best Hotels to Stay in Paris:
Best Luxury Hotels in Paris
Four Seasons George V • Shangri-La Paris
Best Boutique Hotels in Paris
Hotel 34B • Grand Hotel de L'Univers
Best Cheap Accommodation in Paris
Generator Paris
---
Map of Paris Arrondissements
Paris is divided into the Right Bank (north of River Seine) and Left Bank (south of River Seine). The street names are not really used for reference since they are all just a few blocks away from one another. Rather, they are referred to as Arrondissements or use a nearby Metro station.
There are 20 Arrondissements in Paris. What are the arrondissements? They are municipal and administrative districts of Paris. They're numbered from 1 to 20 in a clockwise spiral from the center of the city known as Kilometre Zero and located at the front of Notre Dame cathedral.
This means that the 1st, 3rd, 4th, 5th, 6th, and 7th arrondissements are the most central with the higher numbers being further out and more residential.
---
Where to Stay in Paris (2020)
To directly skip to selected Paris neighborhoods, click on links below.
---
What is the Best Neighborhood to Stay in Paris?
Best Neighborhood to Stay in Paris for First Time Visitor: 1st, 2nd, 4th, 5th
Best Arrondissement for Sightseeing and Museums: 1st, 2nd, 4th
Best Neighbourhood in Paris for Families: Saint-Germain-des-Prés
Most Romantic Neighborhood in Paris: Montmartre
Best Area in Paris for Nightlife: Marais
Best Local Neighborhood in Paris: Opera
Best Arrondissement for Budget Travelers: 11th, 20th
Safest Neighborhood in Paris: Any!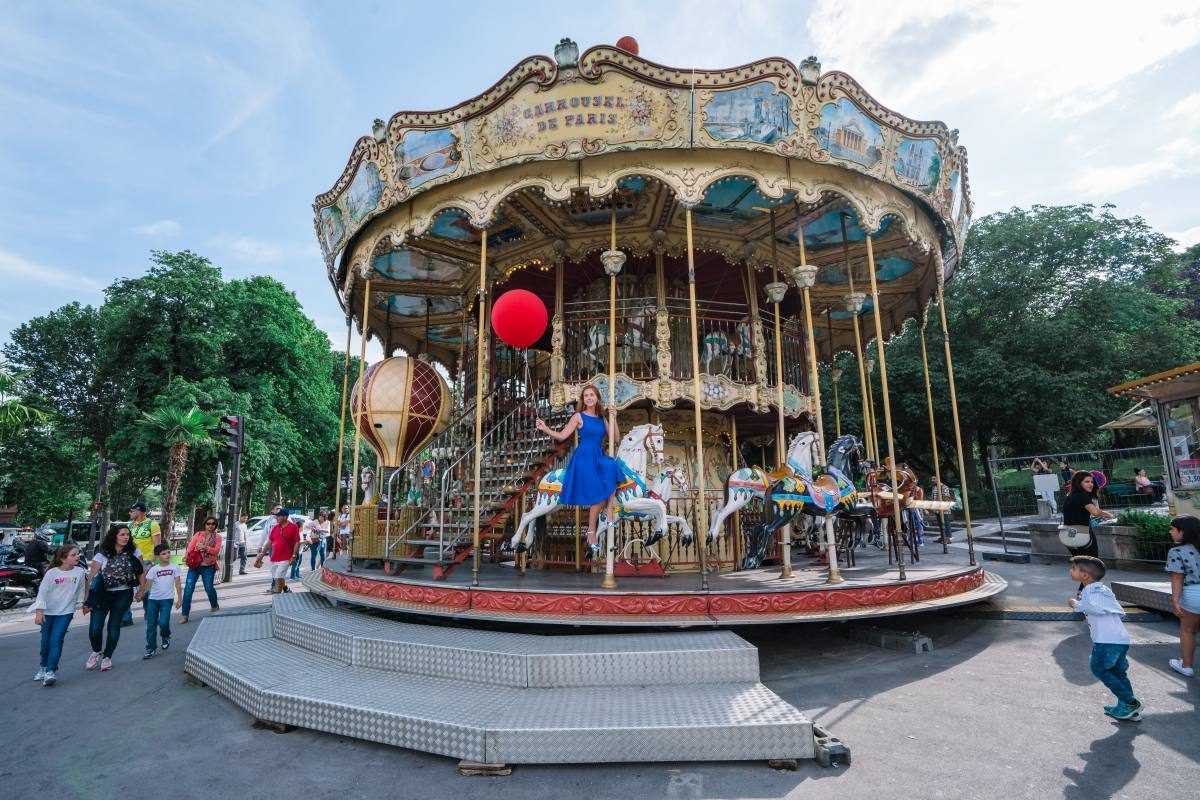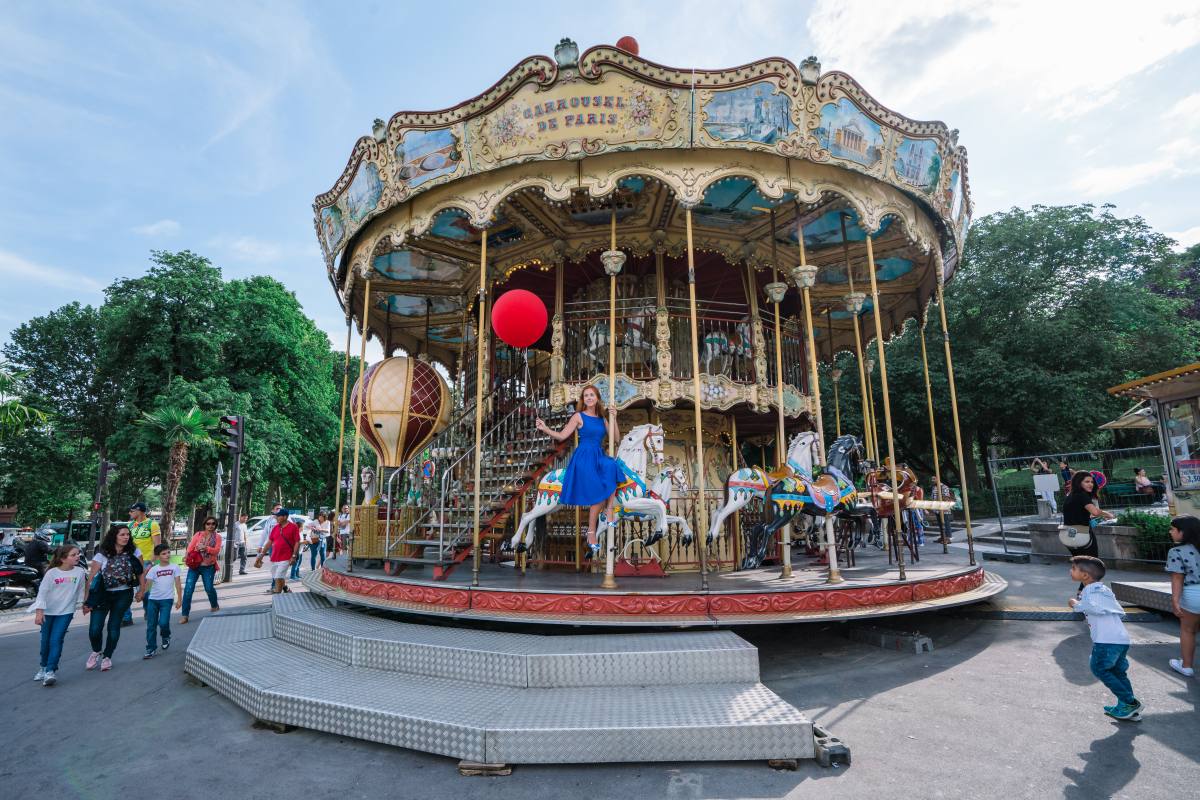 ---
Paris 1 Arrondissement – Louvre
Where to Stay in Paris for First Time Visitors
Paris 1 is the must-see area in Paris on the Right Bank (Rive Droit) of the Seine. It's the best place to stay in Paris close to everything. This is where you'll find Louvre, Pont des Art, Tuileries, Les Halles. Naturally, accommodation in this area is pricey, but many things are walking distance away.
Main Sights: Louvre, Place Vendôme, Saint Germain l'Auxerrois Church, Royal Palace
Best Museum: Louvre Museum, Orangerie Museum, Musée des Arts Décoratifs
Parks: Tuileries Gardens, Royal Palace Gardens
Personal experience: I stayed in this area once and enjoyed it. I wouldn't live there, but for one of the short stays it was good. Most day tours also leave from in front of the Louvre, so it was quite convenient for me.
Recommended Hotels in 1st Arrondissement – Louvre:

Luxury:
Hotel Le Roche
I stayed in this stylish hotel some time ago. It's right next to the Louvre, 2 minutes walk from a pick-up point for many tours.
Check Prices On:
Budget:
Affordable vintage hotel in a 17th-century townhouse. You can't beat a location for this price.
Check Prices On: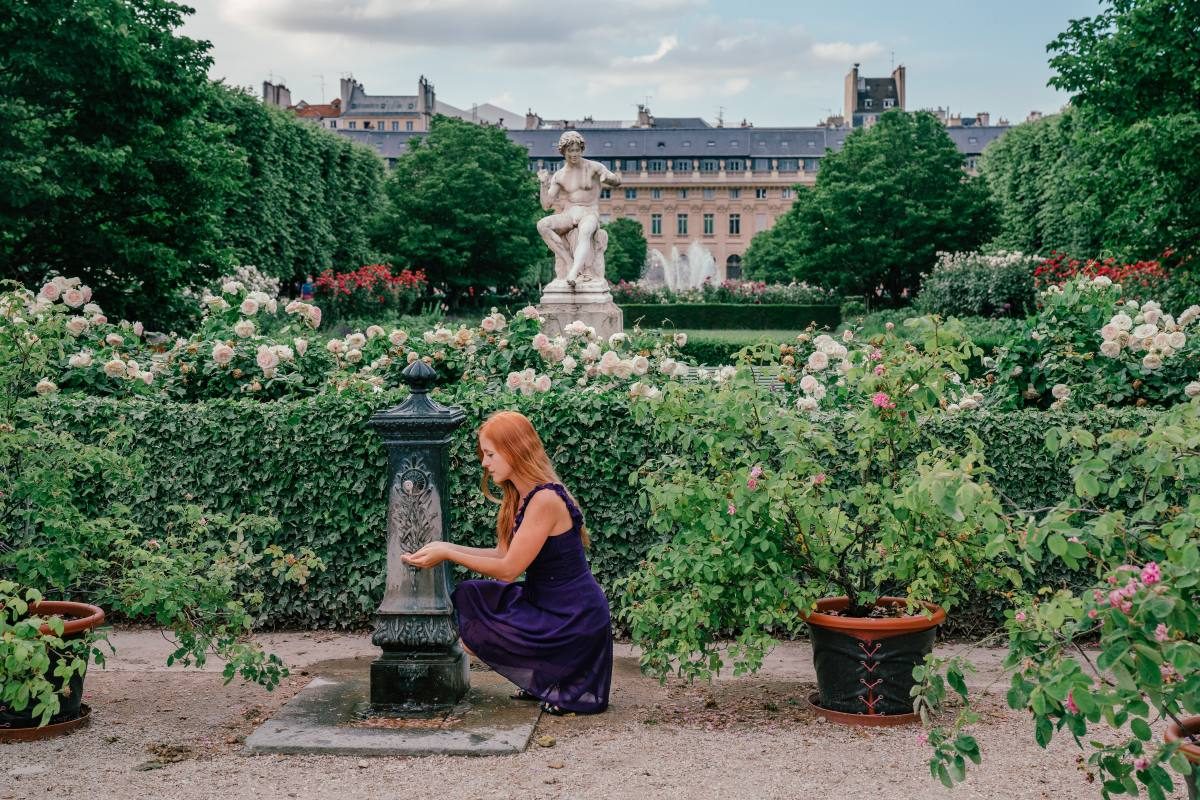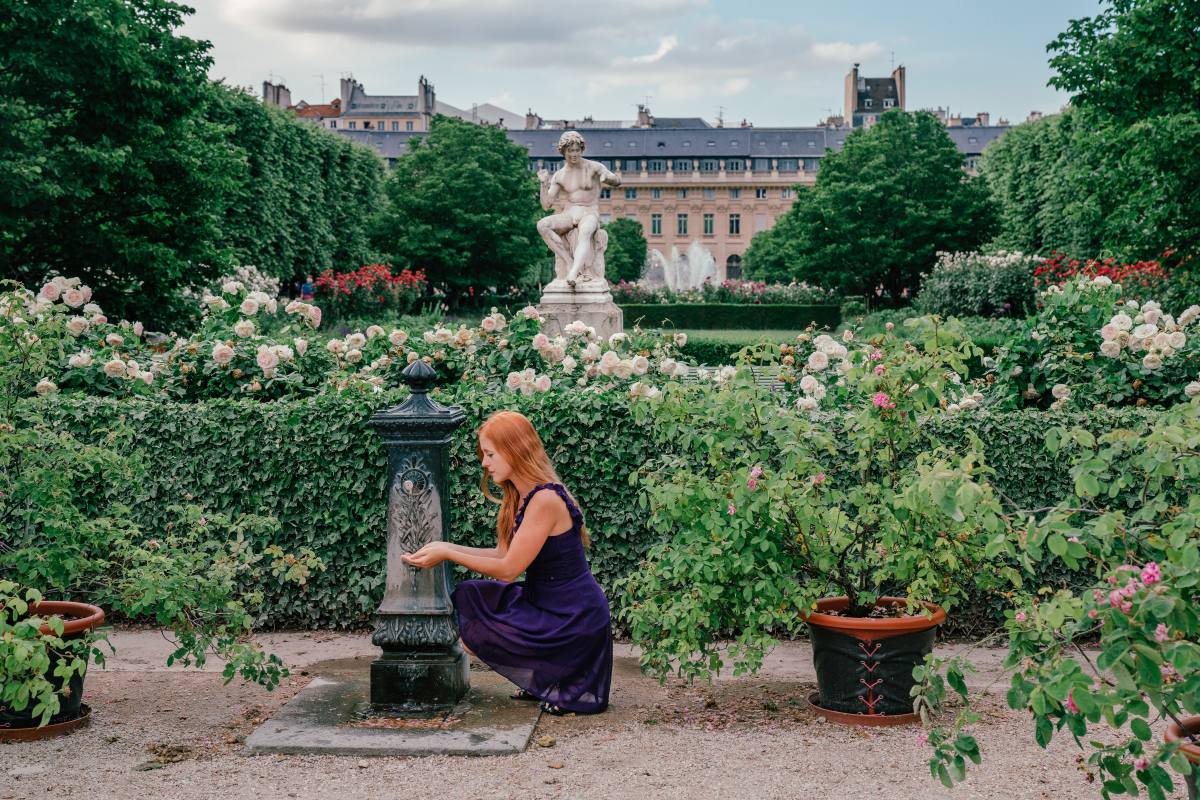 ---
Paris 2 Arrondissement – La Bourse
Paris 2 is a great area for shopping in food. While it doesn't have any main touristy sights there, it offers stunning architecture and great restaurants. The area near Sentier is known for its textile markets and might be noisy with delivery trucks from early mornings, as they tend to be early risers.
Main Sights: Covered Passages
Personal experience: The area feels similar to Paris 1, but slightly more local. I ate there multiple times, and there's always a new restaurant to try. On my most recent trip I got a hotel there to show my husband the city and we had no complaints.
Recommended Accommodation in Paris 2 – La Bourse:

Mid-Range:
Royal Aboukir
I stayed there during my last visit. Rooms were tiny, as expected for this price, but the experience was pleasant. Super close to metro.
Check Prices & Reviews On:
---
Paris 3 Arrondissement – Le Marais
Best Area in Paris for Nightlife
If you're looking for photogenic townhouses and lively neighborhood, 3rd arrondissement might be an answer. It's a quite posh area, with vintage shops and pricy resident housing.
Best Museum: Picasso Museum, Carnevalet Museum, Musée des Archives Nationales
Personal experience: I like the area as you can always find some quirky stores and random things. It's a great spot for the first trip to Paris.
Recommended Hotels in Marais District:
Luxury:
Le Pavillon de la Reine
Located on the famous Place des Vosges in the Marais, this spot has a full gym and spa. Great "honor bar" for drinks and wine in the lobby.
Check Prices On:
Budget:
Hotel Americain
Spacious rooms and great breakfast provided.
Check Prices On:
---
Paris 4 Arrondissement – Le Marais & Ile Saint-Louis
Paris's second half of La Marais is here. It's a lively area that includes islands like Ile de la Cité and Ile de Saint Louis. A great area for picnics near the Seine, local cafes and close enough to nightlife. It's also been the gay district in Paris since the 1990's, so there are many rainbow bars and spots around.
Main Sights: Notre Dame, Saint Chapelle, Hôtel de Ville
Best Museum: Centre Pompidou, Victor Hugo's house
Personal experience: I love this area. It's great in the summer and in the winter. You can find some streets that are super quiet and then stumble upon a very lively street next. There are many local boulangeries and fromageries on Ile Saint-Louis.
Recommended Accommodation in Le Marais & Ile Saint-Louis:

Luxury:
Hotel de Lutece
The hotel is housed in a former private house dating back to the 17th century on Ile Saint-Louis, hence rooms are quite charming.
Check Prices On: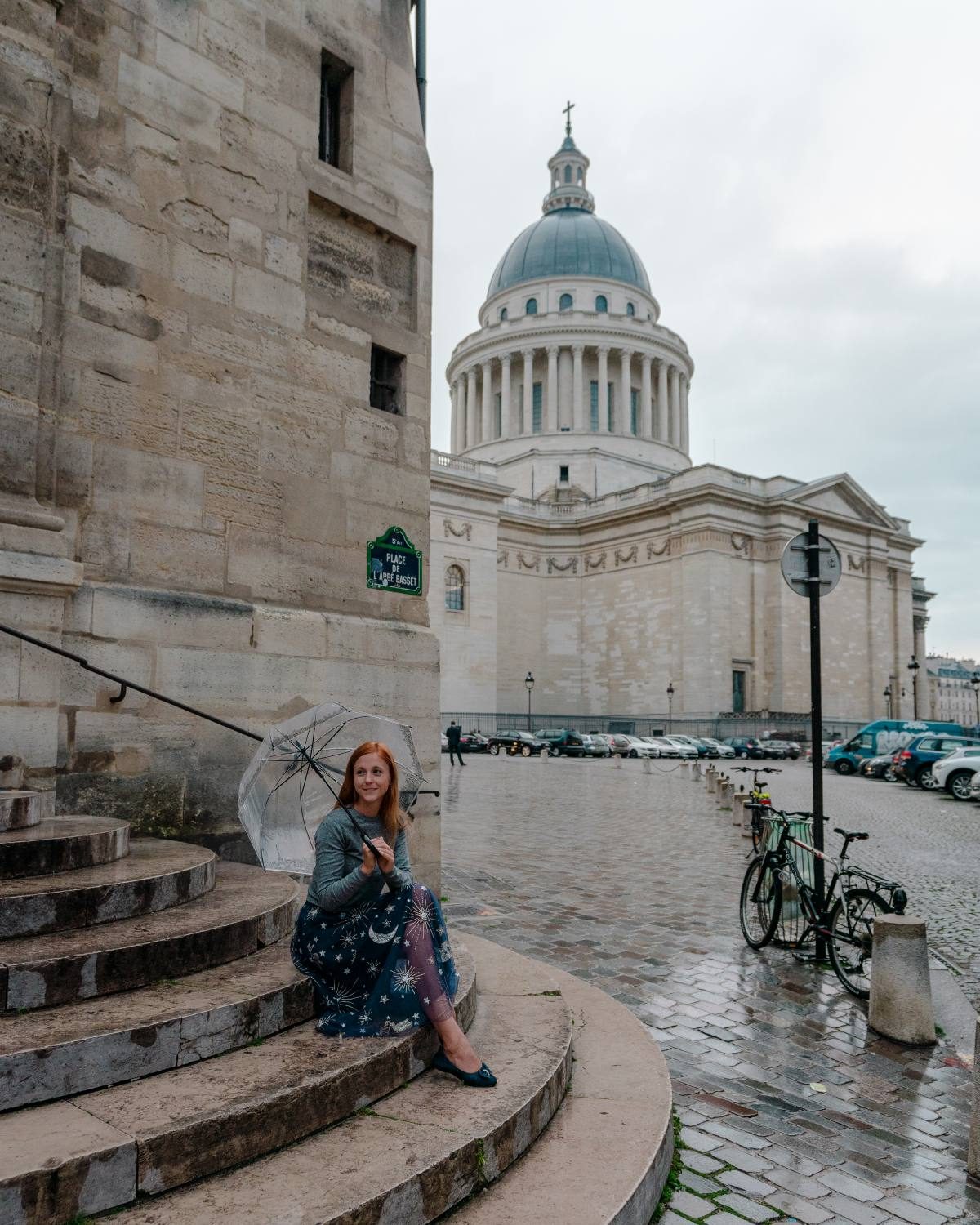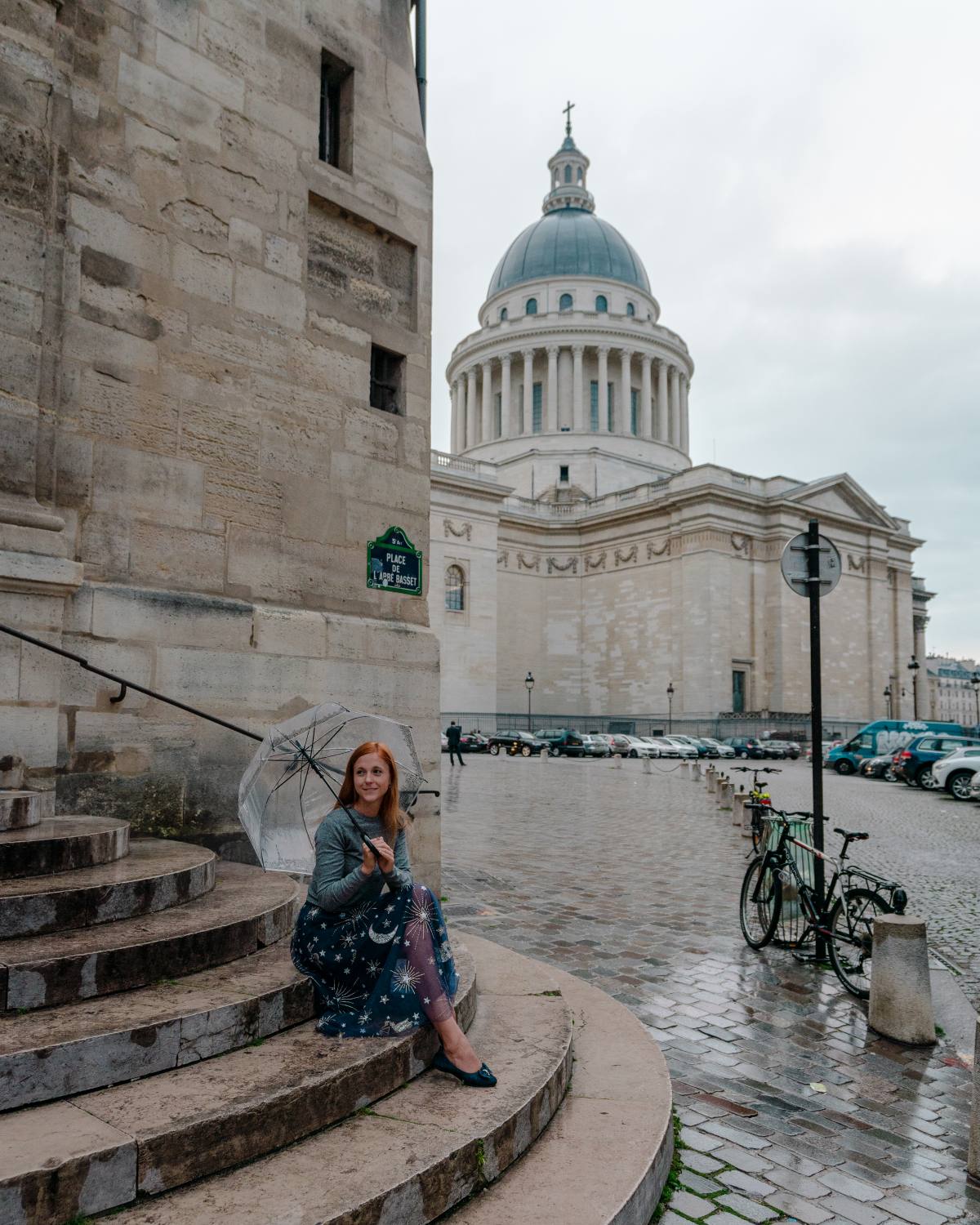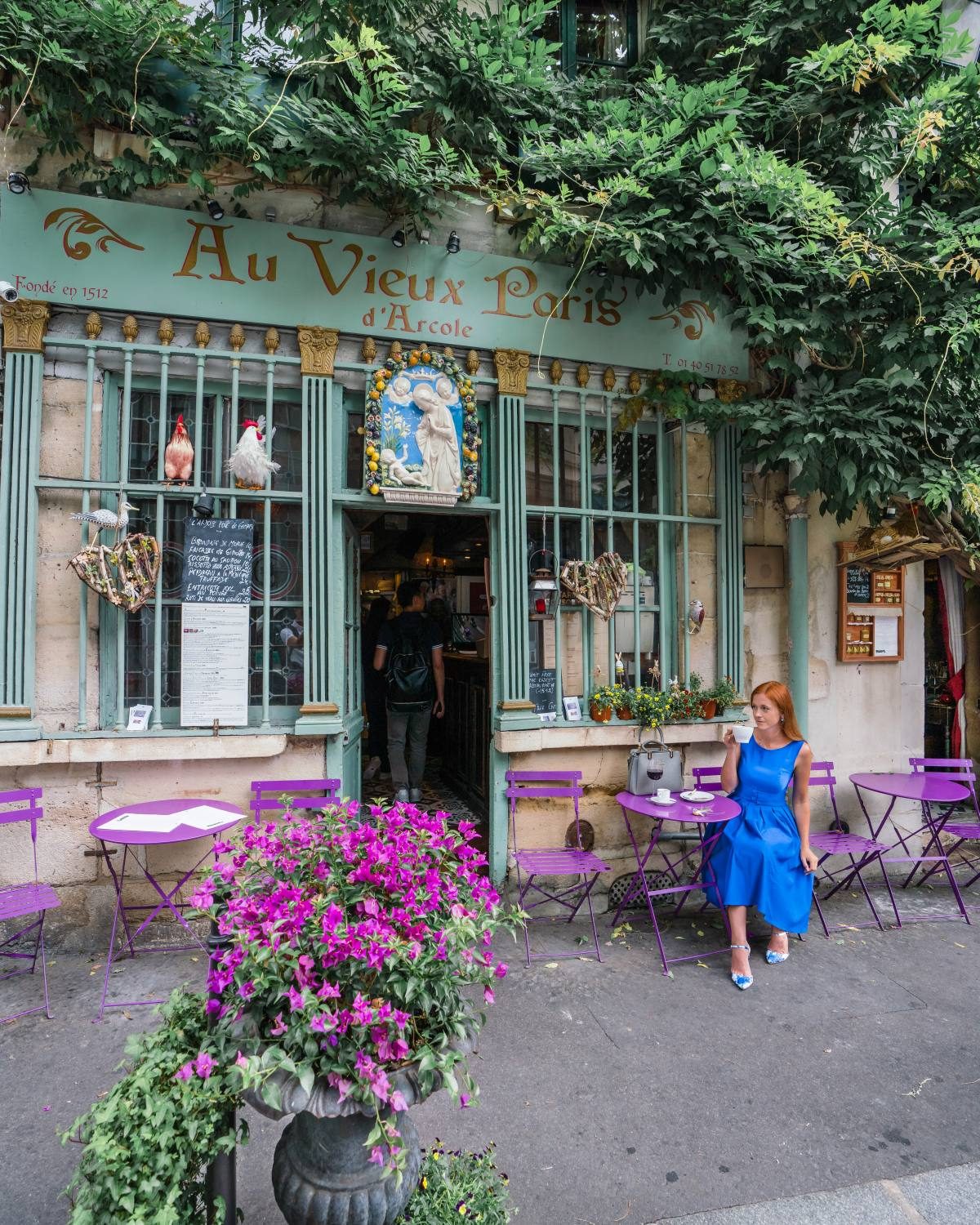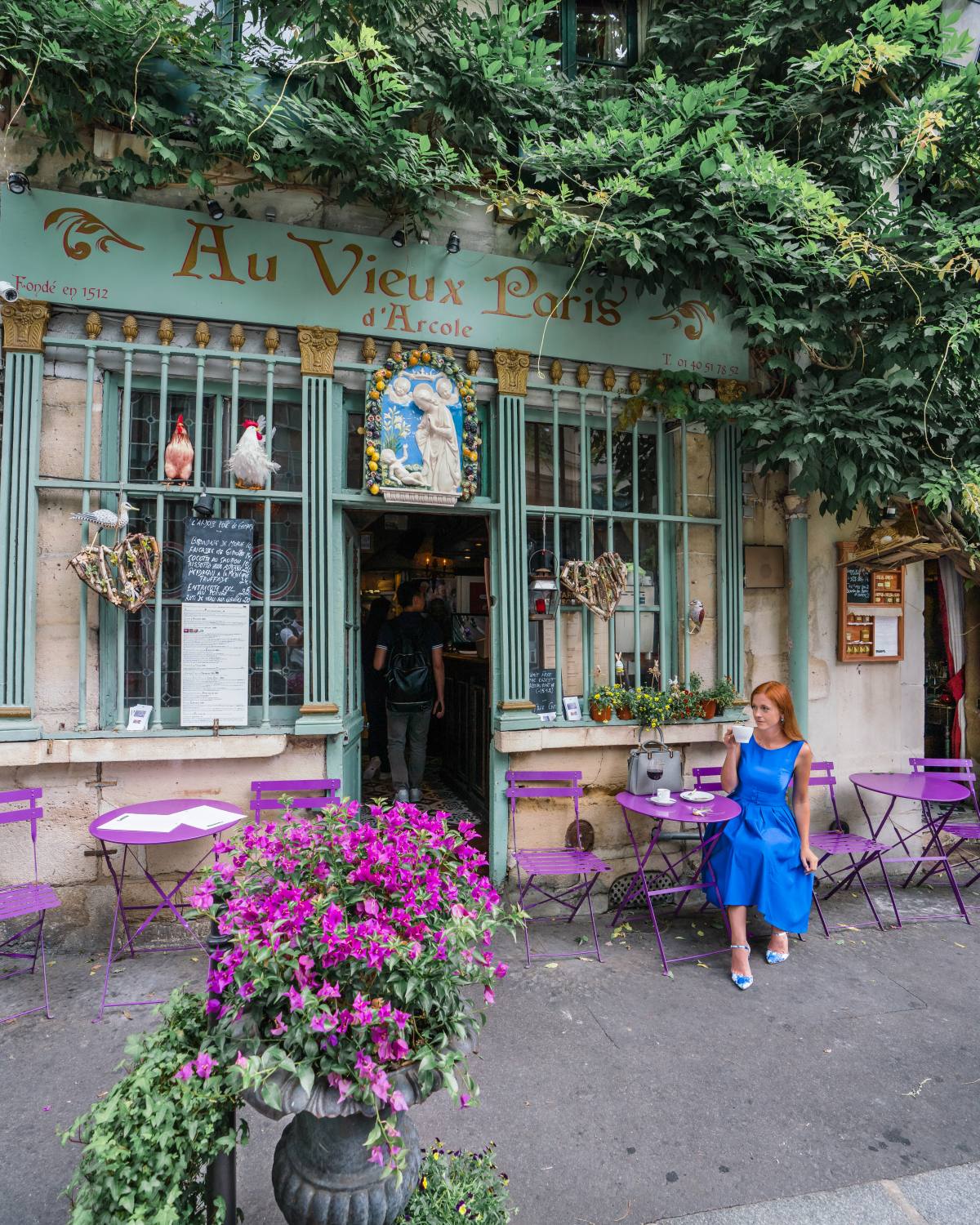 ---
5th Arrondissement – The Latin Quarter
5th is where the Romans settled for the first time and founded the city of Lutetia. These days it's a student area as Sorbonne is located there. It's still considered to be the intellectual center of Paris and is now filled with a variety of bohemian restaurants and bookshops.
Main Sights: Grande Mosquée de Paris, Pantheon, Place de l'Abbe Basset (from Midnight in Paris)
Best Museum: Natural History Museum
Parks: Cluny Museum's medieval garden
Personal experience: I spent quite some time in the area, as my friends used to live there. Due to the presence of many students, there are many affordable cafes, restaurants and nightlife there. It's one of best areas to stay in Paris if you're on a 20-something couple or solo traveler.
Recommended Accommodation in The Latin Quarter:

Luxury:
Relais Saint Jacques
Rooms offer a very nice view of the Pantheon from the bedroom window.
Check Prices On:
Budget:
Select Hotel
Good and easy to find location. Very attentive reception.
Check Prices On:
---
Paris 6th Arrondissement – Saint-Germain-des-Prés
Where to Stay in Paris with a Family
Considered one of the classiest districts in Paris and one of the most expensive ones, but still popular among expats, locals and those visiting with families. The district has served residence to the likes of Picasso, Claude Monet, and Auguste Renoir.
Don't forget to visit Polidor restaurant and check out small and local Gabriel Pierne square if you fancy taking a quiet break from the city.
Main Sights: Palais du Luxembourg
Best Museums: Musée National Eugène Delacroix
Parks: Jardin du Luxembourg
Personal experience: The area is slightly tucked away from crowds of tourists, which felt nice.
Recommended Accommodation in 6th Arrondissement Saint Germain des Pres:

Mid-Range:
Holiday Inn Paris Notre Dame
The 9th floor rooftop lounge is a place rest and enjoy and views at night. Delicious breakfast.
Check Prices On: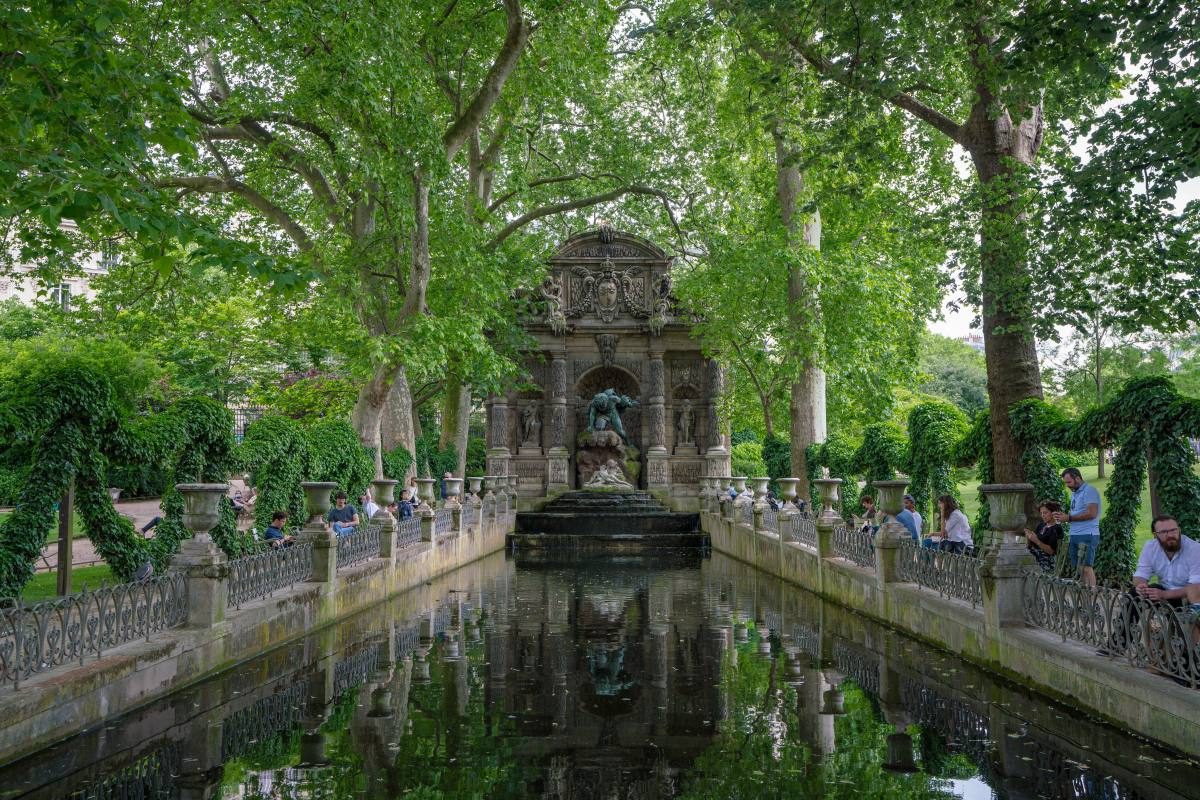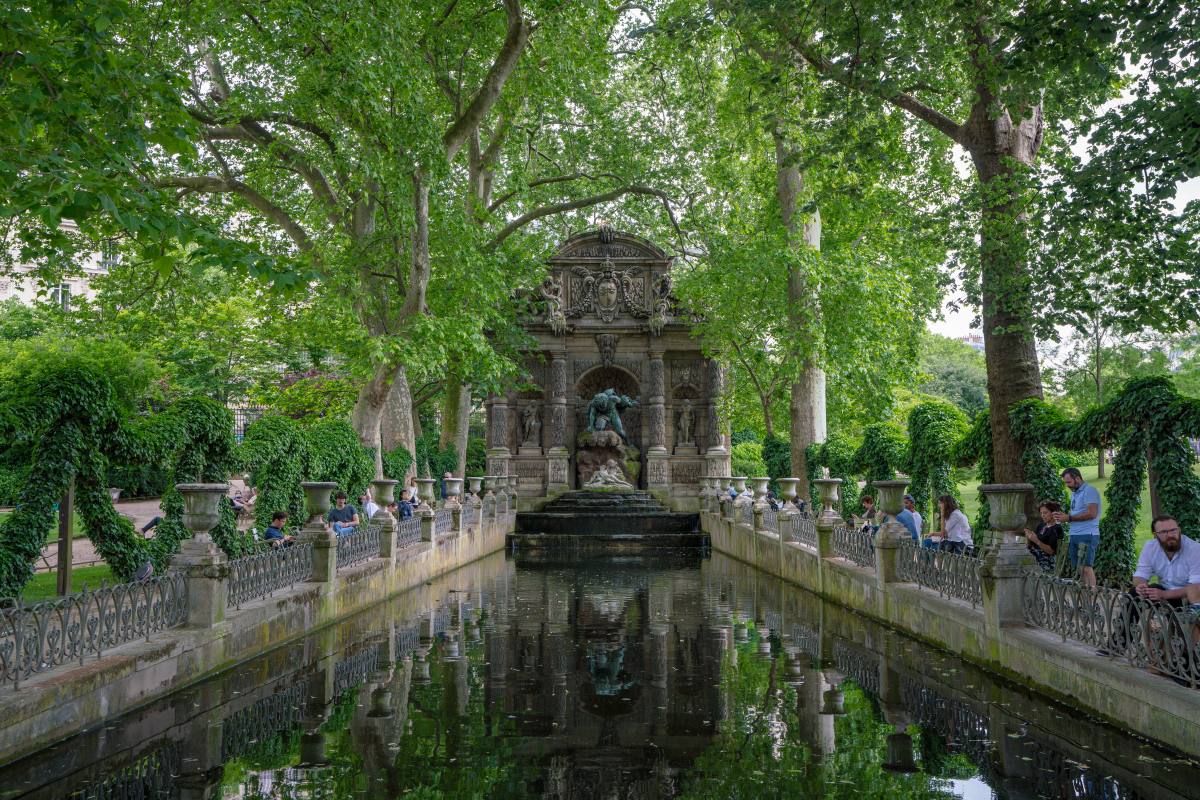 ---
Paris 7th Arrondissement – Eiffel Tower
This is the area near Eiffel Tower location. In this neighborhood, you'll also find Les Invalides – home to Napoleon's tomb. The area itself isn't very lively and gets quiet, dark and boring at night. However, during the day you can visit art galleries and museums.
Lots of people are dreaming of staying in a hotel with Eiffel Tower view, and if that's something you're interested in, Paris' 7th arrondissement is the perfect area to stay.
Main Sights: Eiffel Tower, Les Invalides
Best Museum: Musee Rodin, Army Museum, Musee D'Orsay
Parks: Champ de Mars
Personal experience: While the area is nice to stroll during the day, it's slightly boring there. Tourists love having a sight of the Eiffel Tower, but you can see it from many spots in Paris while staying in more interesting areas.
Recommended Accommodation in Paris 7th:

Budget:
Artsy and affordable hotel in an expensive neighbourhood. Totally worth the money.
Check Prices On:
---
Paris 8 Arrondissement – Champs-Elysées
Champs-Elysées is often called the most beautiful avenue in the world. It's full of exclusive shops and fancy dining options. It's also the French President's official residence.
Here you'll find the most expensive and luxurious hotels in the city. North of the 8th arrondissement is Parc Monceau filled with statues and classical columns.
Main Sights: Arc de Triomphe
Parks: Parc Monceau
Personal experience: I've never had a single desire to stay there despite hotels being because it doesn't feel local enough. It's a nice place to see, shop, go for New Year's Eve, but that's about it.
Recommended Accommodation in Paris 8th – Champs-Elysées:

Luxury:
Hotel Bedford
Very quiet. You can see the Eiffel Tower very close from the window.
Check Prices On:
Mid-Range:
Hotel Monsieur
Within 3 minutes walk to metro and Galerie Lafayette.
Check Prices On:
---
Paris 9 Arrondissement – Opera
Paris 9th is a lively area close enough to Seine and other main attractions. As it's at the foot of Montmartre, the area also welcomes a classier crowd to its many chic cocktail lounges and trend-setting bistros.
Pigalle, the infamous tourist district of Paris known for its adult entertainment businesses is at the northern part of the 9th. Home of the world-class cabaret, Moulin Rouge, the district was once named the "Pig Alley" due to its raunchy reputation. These days Pigalle is getting better and by no means, it's like the Red Light District in Amsterdam, so you don't have anything to be afraid of, but keep in mind that you might see some houses where things happen.
Main Sights: Opéra Garnier, Galeries Lafayette
Best Museum: Fragonard Perfume Museum
Personal experience: I've lived there for the longest time in Paris and had no complaints. It was also close enough to Montmartre to go there, but not too close to keep bumping into crowds.
Recommended Accommodation in Paris 9 Opera:

Luxury:
Hotel Dress Code & Spa
So quiet you can sleep with open windows. There's a private spa with an indoor pool.
Check Prices On:
Budget:
Hotel 34B
Design rooms with noise canceling windows. Free breakfast along with an afternoon beverage and snack.
Check Prices On: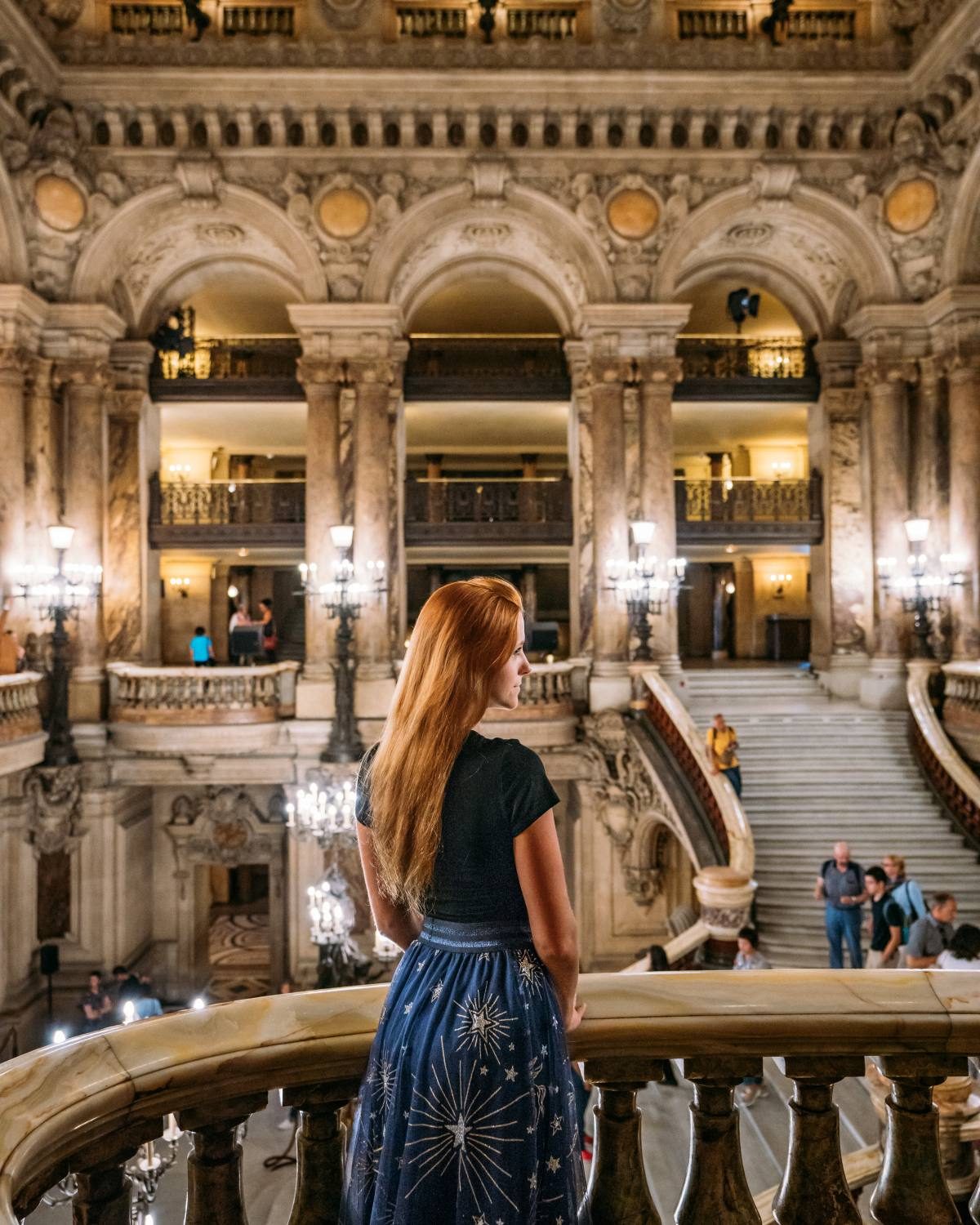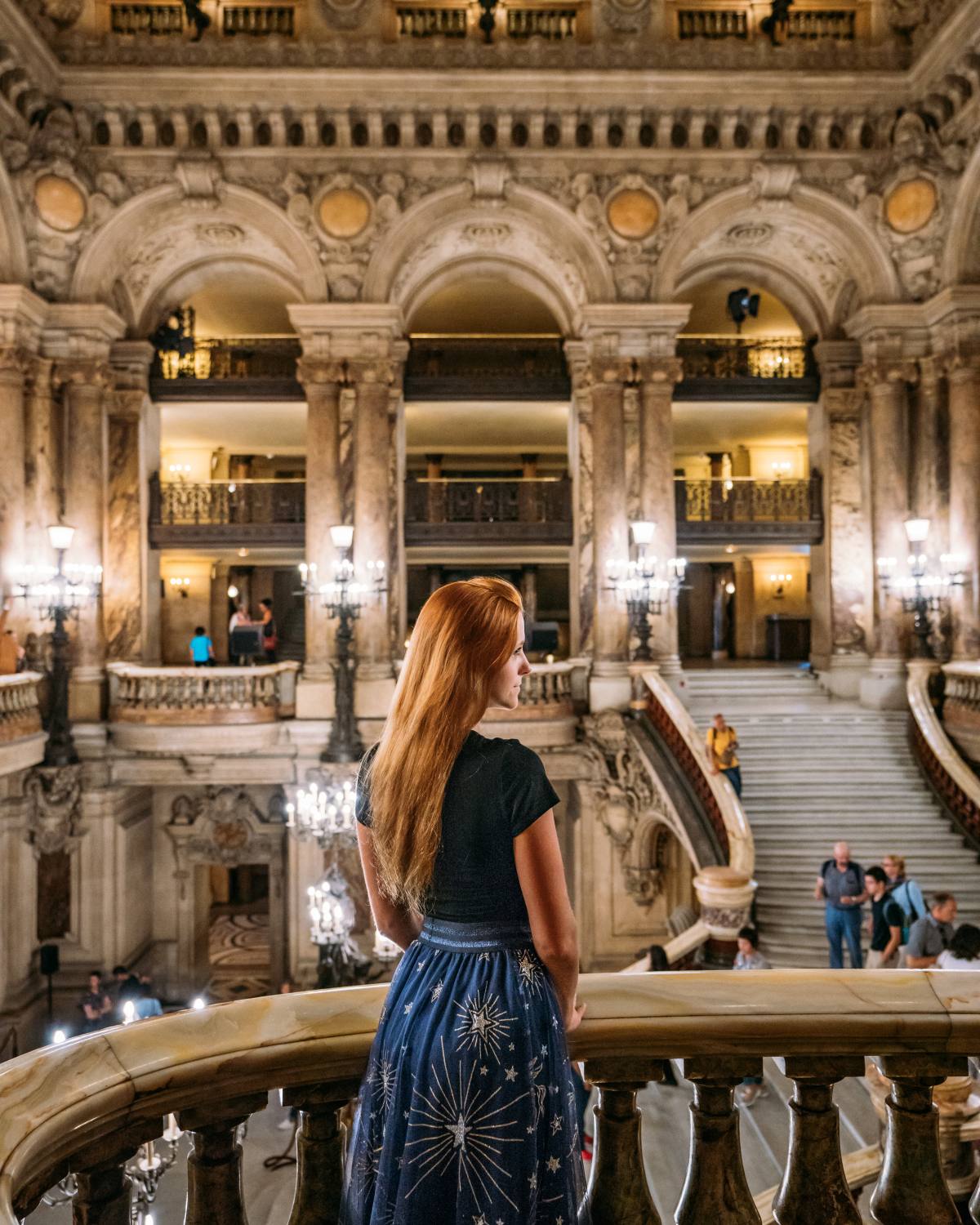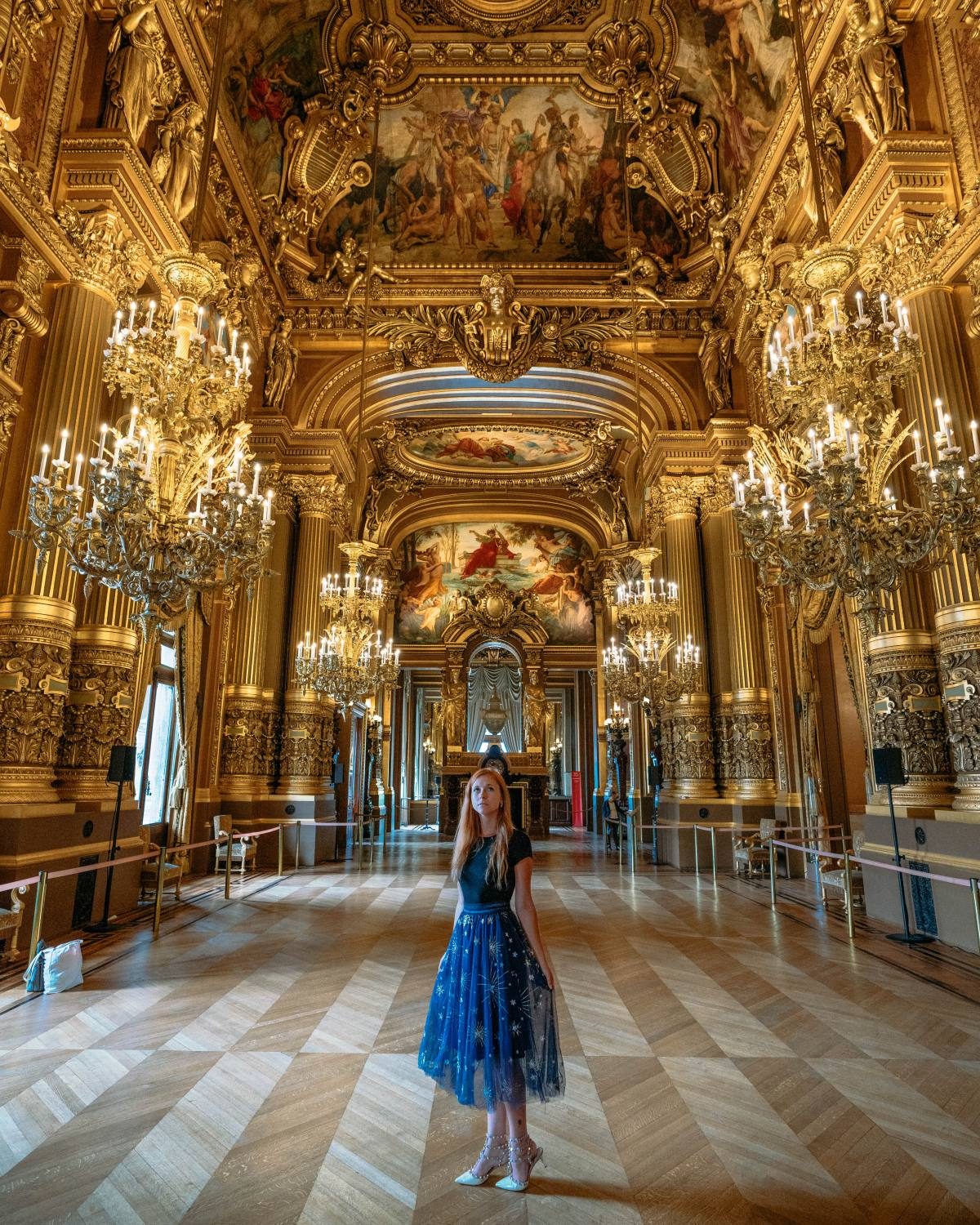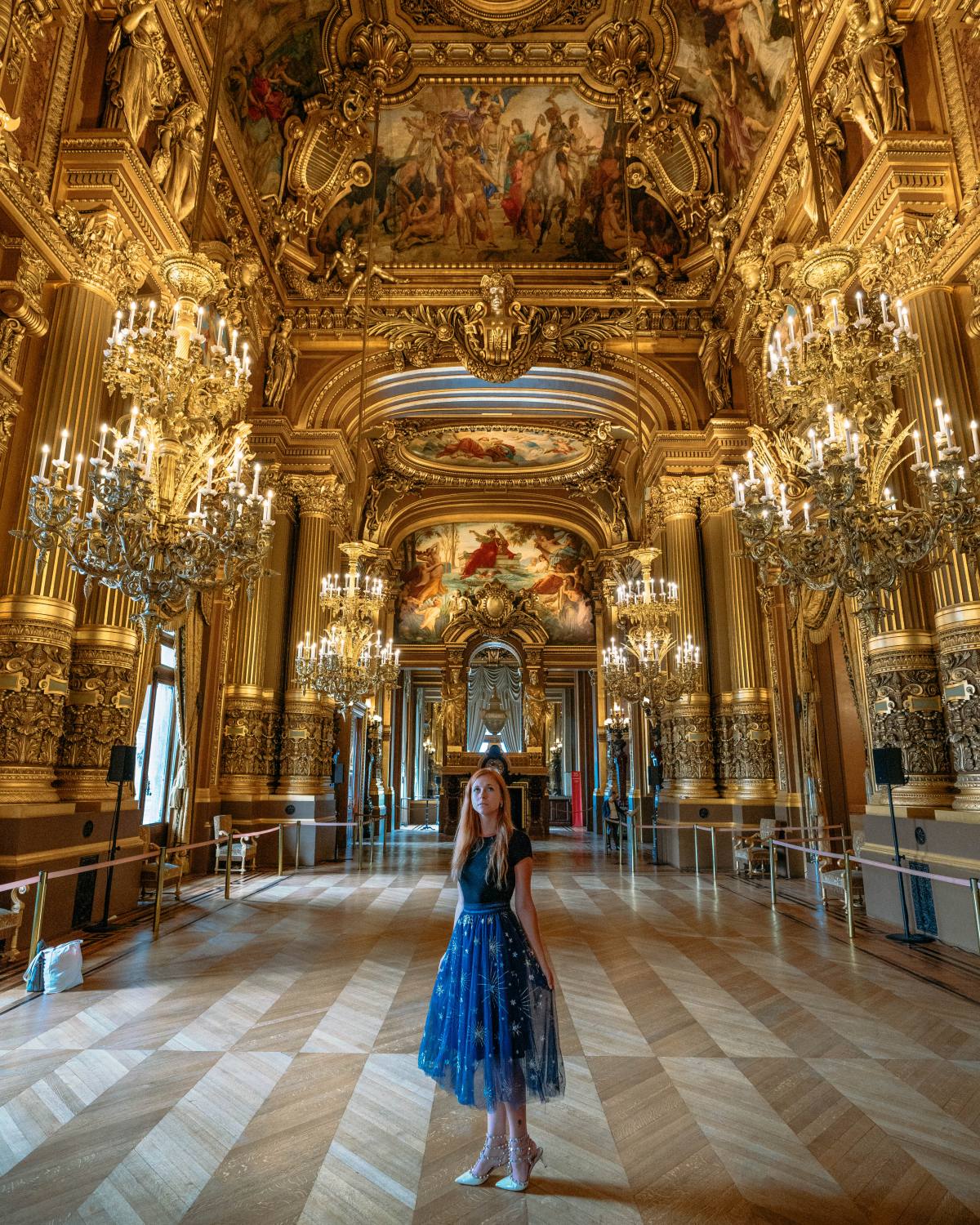 ---
Paris 10 – Canal Saint-Martin
Paris 10th is a boohoo area close to Gare du Nord and historic Place de la République. You can enjoy a drink or do some stone skipping like Amélie Poulain. In the movie Amélie lives near this station, and most of the scenes take place in its surroundings.
Main Sights: Canal Saint-Martin
Personal experience: I stayed there once and while my accommodation was good, I would recommend it to visitors who want to experience more of a local vibe than do typical sightseeing.
Recommended Accommodation in Canal Saint-Martin:

Budget:
Good and clean hostel. I'll always recommend it in Paris as it suits both calm travelers and those wanting to party.
Check Prices On:
---
11th Arrondissement – Oberkampf / Nation
Where to Stay in Paris on a Budget

Oberkampf is a district full of restaurants and nightlife, from basement digs to extravagant rooftop setting. The area is safe and less expensive than the closer arrondissements.
Main Sights: Bastille
Best Museums: Musée Edith Piaf, Atelier des Lumières
Personal experience: There's nothing super special there for tourists, but if you're a young Parisian who likes to party then it's a nice area to live or stay for a bit. It's a good budget area though.
Recommended Accommodation in Oberkampf:

Luxury:
La Maison Gobert
Fancy hotel in a traditional Parisian town house. Extremely comfortable beds and buffet breakfast.
Check Prices On:
Budget:
Albert's Hotel
A touch of luxury for a price of budget hotel. Free amenities. Great location in a nice and safe neighbourhood with metro stations and several restaurants close by.
Check Prices On:
---
Paris 18 Arrondissement – Montmartre
This is the picturesque Montmartre area where all the artists like Picasso, Matisse, Monet or Renoir lived. If you want to stay in the 18th for its bohemian Parisian atmosphere, make sure your hotel is located close to either Pigalle or Blanche metro.
Main Sights: Sacré Coeur, Moulin Rouge
Personal experience: While the area is indeed very touristy, it has its charm. There are so many photogenic buildings to explore if you get off the main area full of souvenir shops and overpriced food.
Recommended Accommodation in Montmartre:

Luxury:
Terrass Hotel Montmartre
Great rooms with balconies overlooking the entire city. Library in a lobby is a nice bonus.
Check Prices On:
Boutique:
Hotel des Arts Montmartre
This is a boutique hotel located between Moulinon Rouge and the Sacre Cour. Offers amazing views of of the city.
Check Prices On:
---
20th Arrondissement – Belleville
Paris 20th is an ethnically diverse area with expats and residents. If you're looking for a local spot off the path that's not too sleepy, then 20th arrondissement will be a great choice. The most famous landmark there is the Père Lachaise Cemetery with Oscar Wilde and Edith Piaf graves.
Main Sights: Père Lachaise Cemetery
Personal experience: When I moved to Paris to study I briefly lived in 20th. Briefly, as I quickly moved closer to the city and school. If you want to see how Parisians really live, then stay there. It'll also be significantly cheaper and metro to all popular attractions works more than fine.
Recommended Accommodation in 20th:

Mid-Range:
Mama Shelter
It offers ultramodern guest rooms with an iMac computer.
Check Prices On:
---
Paris 12, 13, 14, 15, 16, 17 Arrondissements
A growing local area with many hotels, hostels and convenient metro connections. Although at the moment these are still sleepy spots in terms of tourism, but full of good boulangeries and wine bars.
Personal experience: Would not recommend these areas for tourists, unless you're using Paris as a base for day trips and/or driving. If you're connecting for a short trip, there's a little gem of a hotel called OFF Paris Seine.
Paris Neighborhoods to Avoid
There aren't any no-go zones in Paris and all areas of the city are 100% safe, but in some areas you should take more precautions than in others. I probably wouldn't walk alone at night around Les Halles metro, unless I absolutely had to.
Some areas, such as St. Denis or Boulevard de Clichy, might be unpleasant due to prostitution.
Just like anywhere else in the world, if you look like a total tourist you might get pickpocketed if you don't keep your belongings safe. That said, I feel the need to state the obvious – never leave your bags or valuables unattended, and that includes putting your bag on the floor of a restaurant or metro, without attaching it to something or yourself.
However, I can honestly say that after living in Paris and visiting multiple times, I've never felt threated, pickpocketed or generally unsafe.
---
Arrange Your Travel Insurance
Don't forget to arrange health insurance before heading to Paris. The easiest and the most reliable travel insurance is World Nomads Travel Insurance. Get it before your trip to avoid unnecessary troubles!
When Is the Best Time To Go to Paris?

While Paris isn't a place that gets a break from tourists at any point, but each season offers different vibes. However, the springtime would be an obvious choice for first-time visitors, as the city isn't as busy as it is during the summer.
Paris in the Spring: Best for gorgeous seasonal blooms and picnics in the park. Booking your accommodation early is essential if you want to snag a good deal.
Paris in the Summer: You will be sharing the city with thousands of other tourists and wait for a while at different attractions. Many local boulangeries and stores closed in August because locals go on holiday.
Paris in the Fall: Autumn is gorgeous in Paris with many faires and exhibitions going on. Days are still long and most tourists left though.
Paris in the Winter: Winter isn't the worst idea for visiting Paris. Accommodation is the cheapest then and there are many Christmas markets and celebrations.
---
Public Transportation in Paris
Parisian public transportation works quite well and it's one of the safest in the world. Trains usually arrive on time, buses are clean, and I haven't experienced metro being too hot like it often happens in London.
The metro runs Mon.-Thurs. and Sun. from 5:30 a.m. to 1:15 a.m., and Fri.-Sat. from 5:30 a.m. to 2:15 a.m. That means that if you're out in a club, you'll have to take a cab home or wait until dawn to take the first train back.
You can purchase your single tickets at the station (you can switch the language to English), but the machine will only take debit cards and coins. When boarding Paris buses, you'll need exact change. Tickets are sold exclusively via self-service machines and not at Information desks. The staff is there only to answer questions and provide information on schedules.
Warning: Never purchase tickets from vendors on the street or hovering around the entrance to stations. You will see that a lot. These tickets might be counterfeited and could cost you a fine.
Few Extra Tips:
Get yourself a metro map. These are available free of charge from any metro information booth.
If you're in the city for a few days get a Paris Visite Pass. This pass gives you unlimited travel in Paris (Metro, RER, bus, tramway, and regional SNCF trains). While it's slightly more expensive than Navigo, that locals use, you can just buy it. For Navigo you'll need to provide a photo of yourself and formally apply for the card, so it's not worth a hassle unless you're staying for a few months or returning often.
If you're arriving from Paris Charles De Gaulle airport, take an RER (Réseau Express Régional) rapid train to the city. Most trains go to Châtelet-Les Halles station and if you need to transfer there. It takes 15 minutes and trains run every 15 minutes during the day. Taxis or Uber from and to the airport are very expensive and often take longer due to traffic, so I'd say: save your time and money.
Remember: RER tickets are separate than metro tickets, even if it doesn't appear so on many maps. They're handy for taking day trips from Paris or coming from the airport, but you don't really need them as a tourist in the city.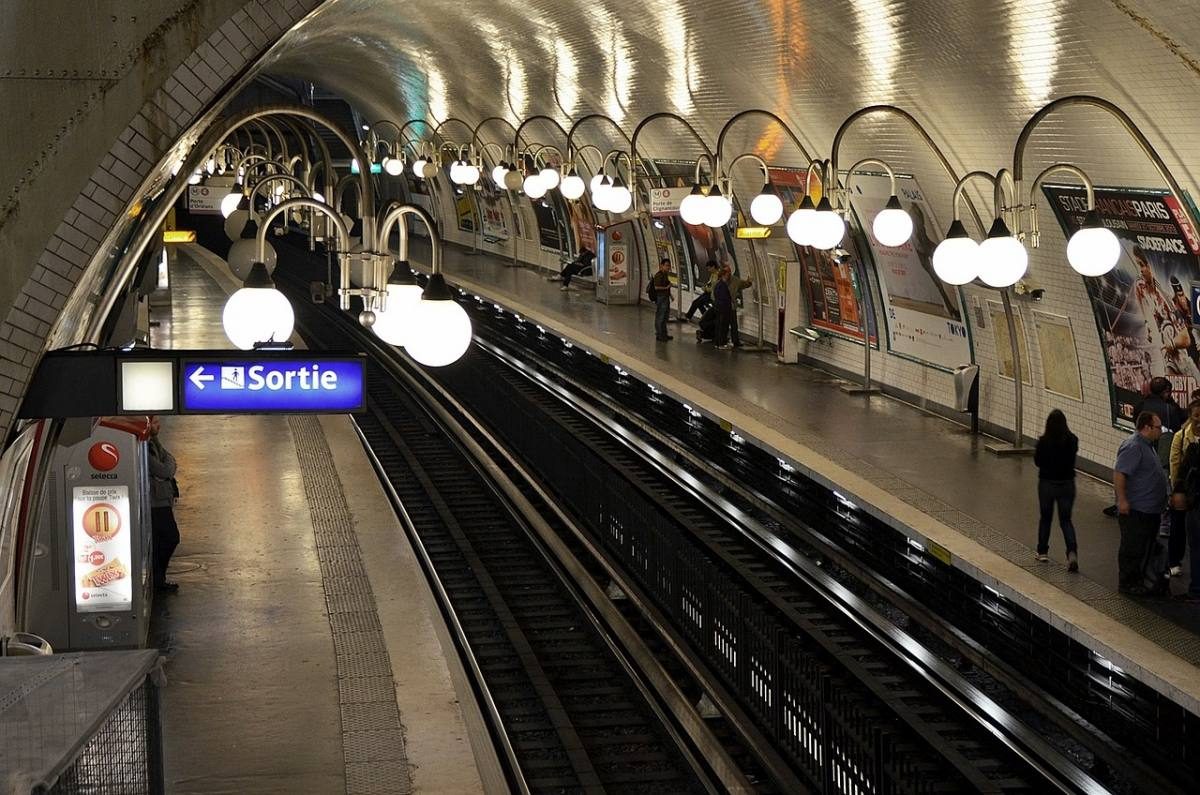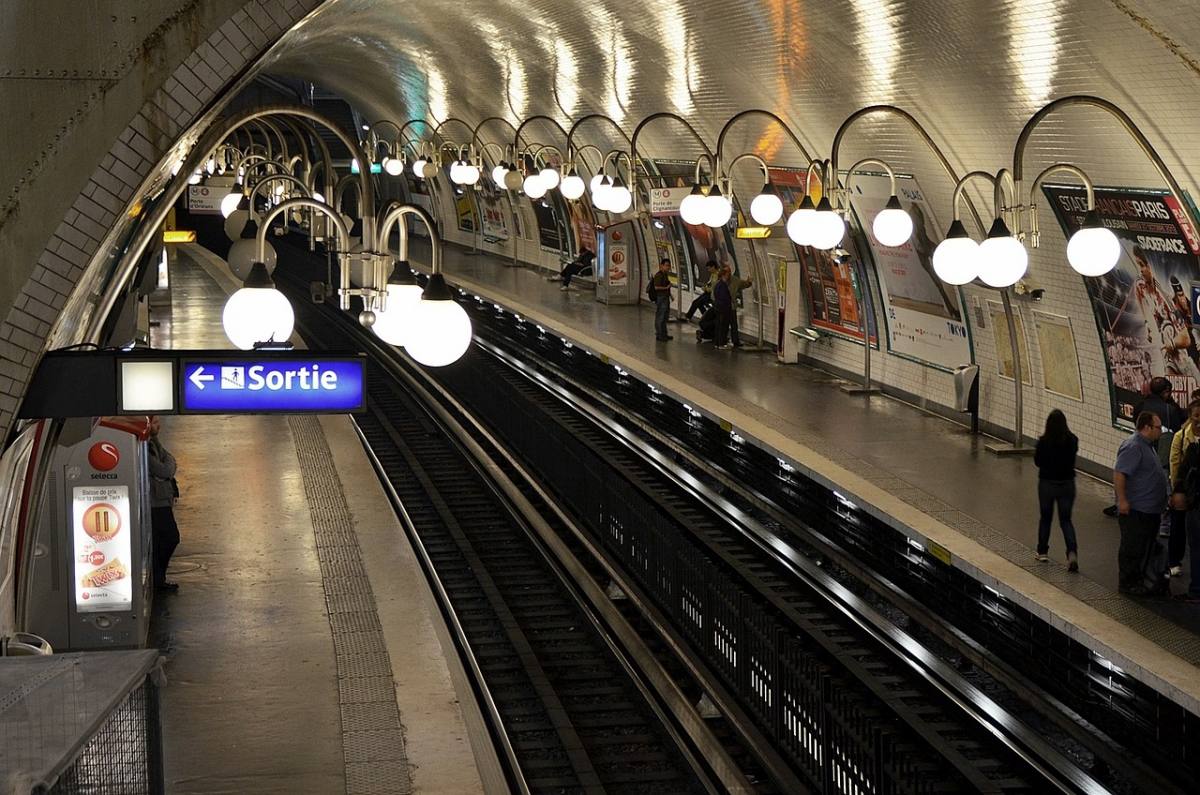 ---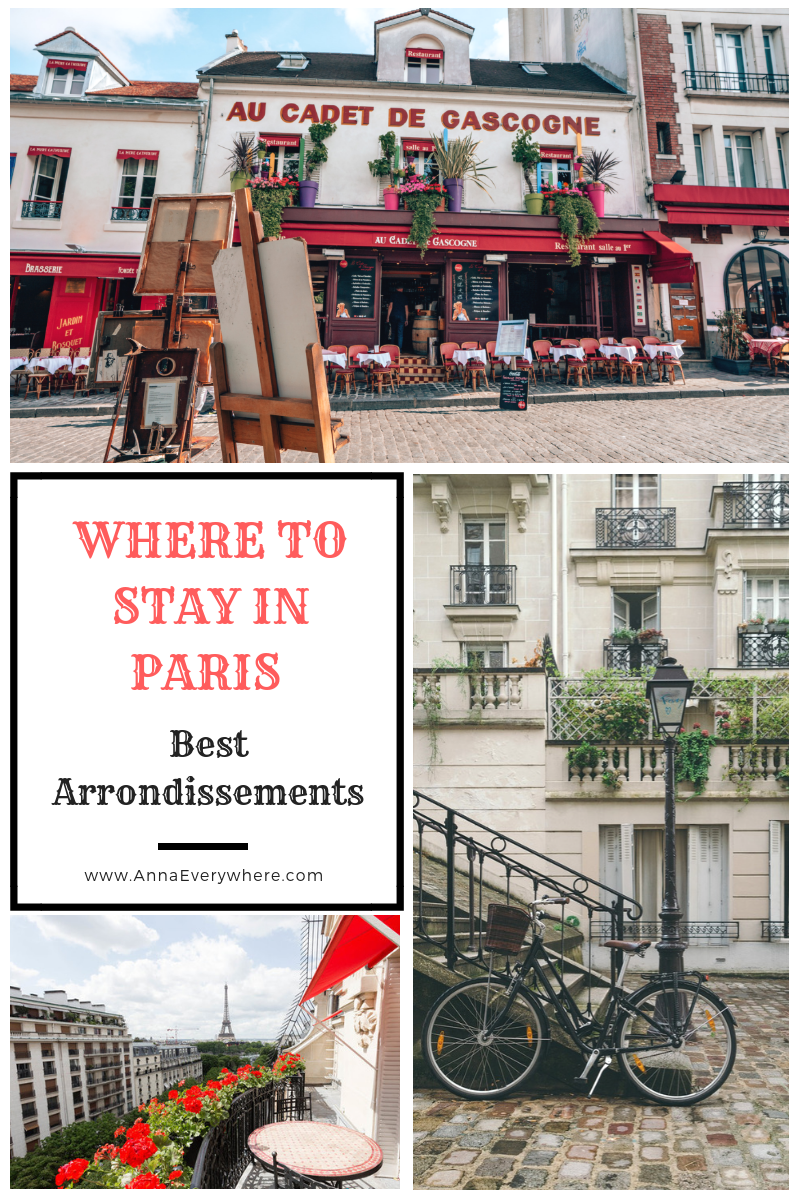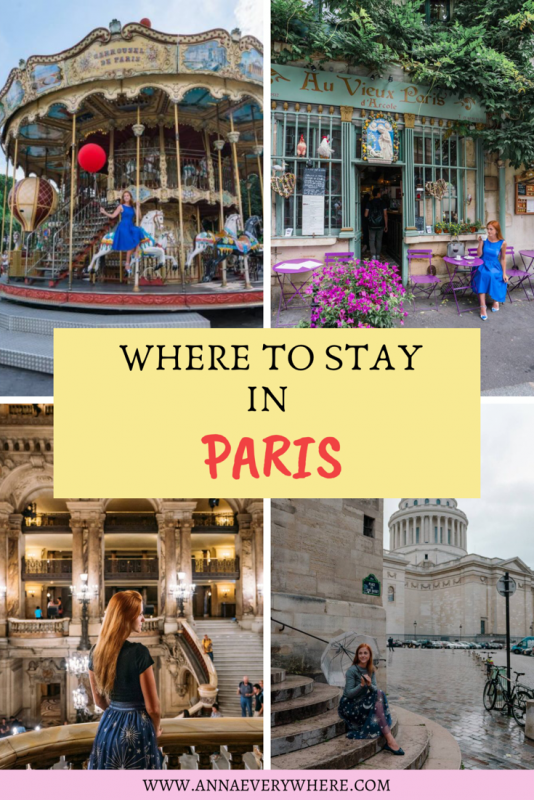 Do you have any questions about Paris neighborhoods? Let me know in the comments below!