Paris is undeniably one of the most popular tourist destinations in the world. Who doesn't dream of romantic strolls along the Seine or eating pastries in a traditional French bistro? Between the beautiful architecture, the French food and culture, the museums and landmarks, and the iconic charm of the city, there are countless reasons to visit the capital of France.
Most tourists prefer to visit France in the summer to enjoy the beautiful weather and a lively atmosphere, but also the hoard of tourists having the same idea. The city is worth visiting any time of the year, including winter. During the winter months, Paris seems like a completely different city. It turns from a bright and sunny hotspot to a snowy and moody place.
There is something undeniably beautiful about Paris in December. It's cozy, romantic, and festive, with pretty lights everywhere. The greatest upside of visiting Paris in the winter is that it coincides with the low season for tourism. This means smaller crowds, lower prices, and shorter lines to major attractions, cafes and restaurants.
Visiting Paris in Winter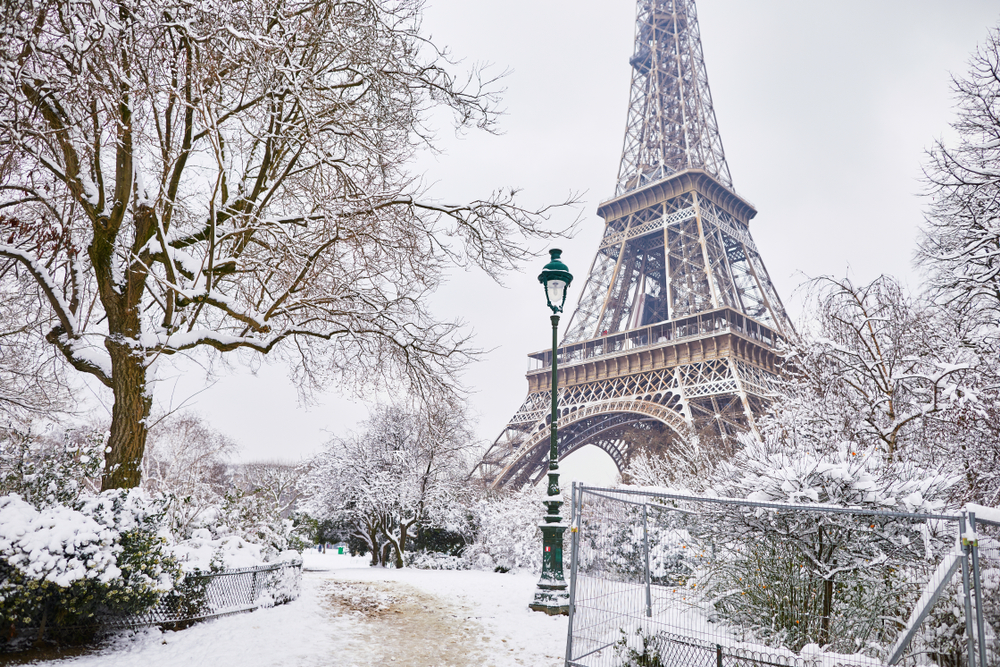 Average Winter Weather in Paris
Paris has a reputation for being grey, cold, and wet in winter, but that is not entirely deserved. Sure, the weather won't be as nice as in spring or summer, but there will still be plenty of sunny days. On average, you can expect 10-11 rainy days per month in the winter, which isn't all that bad.
Keep in mind that the days in Paris are quite short in winter, with only around 8 hours of light. In late December, the sun won't be up before 9 am and will be down by 5 pm. Plan your sightseeing and outdoor activities accordingly. It does offer a great excuse to sleep in 😉
The good news is that due to the temperate French climate, winters in Paris are relatively mild. Temperatures rarely drop below freezing, although the humidity can make it feel colder than it is.
December 4°- 8°C (39°- 46°F)
January 3°- 8°C (37°- 46°F)
February 3°- 9°C (37°- 48°F)
---
How to Get to Paris in Winter
A plus of visiting Paris in the winter is that train and airfare tend to be cheaper, except for right around the holidays. Take advantage of the low tourist season and score affordable transportation to and from Paris.
Train
One of the most convenient ways to get to Paris is by train. High-speed trains from London, Amsterdam, and Brussels take you to the center of the city in a matter of hours. There are also direct lines from major German cities, Luxembourg, and Switzerland. Of course, national railways connect Paris to other French cities.
Bus
Long-distance bus travel is increasingly popular in Europe and a good budget alternative to trains. Major companies like Flixbus and BlaBlaBus connect Paris with the rest of the continent for bargain prices. It's not as fast or comfortable, but indirect connections are often more convenient than trains.
Plane
Naturally, flying is always an option as well. Paris has two international airports located in different parts of the city. The big international airport Paris Charles de Gaulle offers flight connections to almost anywhere in the world and is a hub for major airlines. It's one of the biggest and most visited airports in the world.
Paris' second airport is located south of the city in Orly. European budget carriers mostly frequent this smaller airport, but it also offers intercontinental connections.
From both airports, you can reach the city by train, shuttle bus, local bus, or taxi. The train is generally the fastest and most convenient option as it lets you avoid the heavy traffic in Paris. The journey by train takes around 30 minutes from either airport, whereas the bus can take up to 1.5 hours. There are also direct connections to Disneyland Paris from both airports.
---
What to Pack for Paris in Winter
There is only one way to combat the Parisian winter weather, and that's with layers. Mild and sunny days alternate with cold and wet ones, so layers are your best friend. If you plan to spend much time outdoors, exploring the city, long underwear and thermals will help you stay warm.
The Parisians are known for their excellent taste and sense of style, even in the winter. An elegant winter coat with matching scarf, gloves, and hat will help you blend in while keeping you warm. It's a bit on the nose, but why not try one of those iconic and cute French berets? Don't forget to either bring or buy an umbrella to keep you dry on those rainy days.
Waterproof winter boots are an absolute must. Go for warm boots with a thick sole and good grip. Rain and ice can make the cobblestone streets of Paris particularly slippery.
Regardless of the season, the fashion style in Paris tends to be quite minimalist with simple, high-quality pieces in neutral colors. Warm trousers and dark denim jeans are always appropriate for Paris in the winter; they go with everything, look elegant, and provide sufficient warmth.
Dresses won't look out of place either, but we recommend pairing them with fleece-lined leggings to protect your legs from the cold. On top, go for warm layers of long-sleeved shirts, cardigans, and sweaters. To fit in with the fashionable Parisian crowd, leave sweatshirts at home and opt for cute knits instead.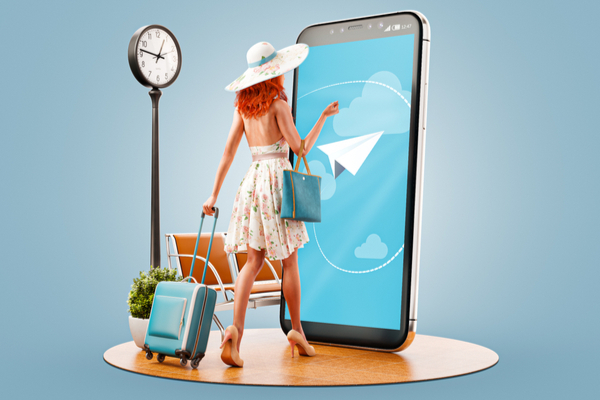 ---
How to Get Around Paris in the Winter
Getting around Paris in winter is almost as easy as in summer. Although Paris is a very walkable city, you will likely want to opt for public transportation or taxis or Uber more often in winter.
The lovely cobblestone streets of Paris can get quite slippery in the winter. On sunny days, you can also opt for a leisurely bike ride using the Velib' city bikes. These can be rented with a credit card and are a convenient way to get around the city, although the traffic in Paris can be a bit stressful for some.
The public transportation network in Paris is excellent, with a convenient subway, train, tram, and bus connections. The metro is the best way to get around the city. It's fast, affordable, and easy to navigate. With 16 lines and 300 stations, you'll always get where you need to go. You can buy tickets from the automatic machines and info booths at stations, but also at tobacco kiosks and online. The info booths also hand out free metro maps.
Metro tickets are also valid for the RER city train network, buses, and trams. The RER is especially convenient when you want to move to the outskirts of the city or to get to the airport. A single fare ticket costs 1.90 EUR, but you can also get a batch of 10 tickets for 14.50 EUR or purchase one of the tourist multi-day passes for public transport, starting at 13.20 EUR for 24 hours. Children get a discounted rate.
During the night, when public transport is not as readily available, you can opt for a taxi. During the day, the traffic makes this a less convenient option. You can hail one or walk to the nearest taxi stand. Be prepared to pay in cash and show your address to the driver, as most drivers don't take credit cards and speak minimal English.
---
Top Things to Do in Paris in Winter
1. See the Big Tourist Attractions
You can't go to Paris and not see the Eiffel Tower, the Notre Dame or the Louvre. Paris has many landmarks and tourist attractions that are famous for a reason: because of their incredible beauty. The city center of Paris offers one postcard view after another. Even when it's cold, grey and raining.
Winter is actually the best time to visit the most famous landmarks in Paris because there are fewer tourists. Paris in winter is much more relaxed and far less crowded. So you won't have to wait in line or compete with crowds to get a picture of the Mona Lisa.
2. Go for a Walk
Paris is a very walkable city, even in winter. Good shoes and a warm coat are recommended to brave the cold weather and icy cobblestone streets. But winter does not dampen the charm of Paris one bit. On the contrary, the city looks even more romantic with a touch of snow and fairy lights.
Enjoy a stroll through the different neighborhoods or along the Seine. And once it gets a bit too chilly or wet, you can duck into one of the cozy cafés for a hot drink.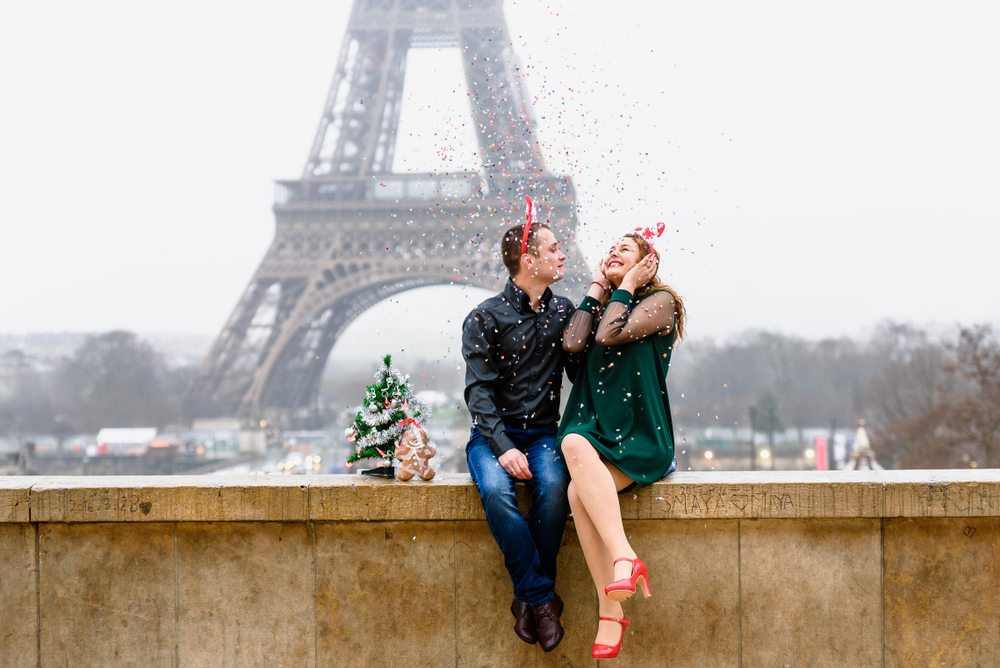 3. Visit the Museums
What better occasion than a cold and rainy winter day in Paris to go museum hopping? Hide from the bad weather and warm yourself up by looking at some amazing art. Paris is filled with museums. From the world-famous tourist attractions like the Louvre and Musée d'Orsay to small galleries and hidden gems.
In the winter, you won't have to stand in the same crazy lines as in the summer. Take advantage of the lack of tourists and the winter weather to treat yourself to painting and sculptures by world-renowned artists or discover up-and-coming artists.
Art and history lovers can't miss out on the Louvre, Musée d'Orsay is a must for fans of 19th and 20th-century art, and modern art connoisseurs will love Centre Pompidou. Even in winter, it is worth purchasing tickets for these museums ahead of time. This will also limit the amount of time you're waiting in line, which is especially annoying when it's cold and raining.
4. Celebrate the Holidays
Paris is incredibly atmospheric and festive in December. The many twinkling lights and cold weather give it a touch of Winter Wonderland. Get in the holiday spirit by visiting the many Christmas markets, going ice skating, or enjoying the Christmas theme at some of the nearby castles of Loire Valley. I also highly recommend Vaux le Vicomte's Christmas decor – it can be visited on half-day trip.
For the actual celebration, you can attend Christmas eve mass in one of the many Cathedrals and churches in Paris or book a seat at a dinner cabaret show.
New Year's Eve is a spectacle of lights in Paris. Score tickets for one of the glamorous NYE parties around the city, dress up, and enjoy an unforgettable night out. Just imagine the view of fireworks above the Eiffel Tower or Arc de Triomphe.
Valentine's Day is the last major winter holiday, and Paris is the perfect setting. Where better to celebrate the day of love than in the city of love? You can make it extra romantic by booking a boat ride and dinner on the Seine (they have heating!).
5. Shop Till you Drop
From the designer shops along the Champs Elysees to the Sunday flea markets, Paris is heaven for shopaholics. The French are known for their impeccable taste, and Paris is the heart of the French art and fashion scene. It's the perfect place to get items from famous and not-famous-yet French designers.
Not only are the heated stores a nice haven from the winter weather, but winter is also sale season. Most stores will offer huge reductions mid-January, from high street to high fashion. No better time to score a good deal on beautiful French designer pieces.
You can also get some of the most spectacular Christmas trees in the world at some plazas, such as Galerie Lafayette. It's one of the most instagrammable places in Paris.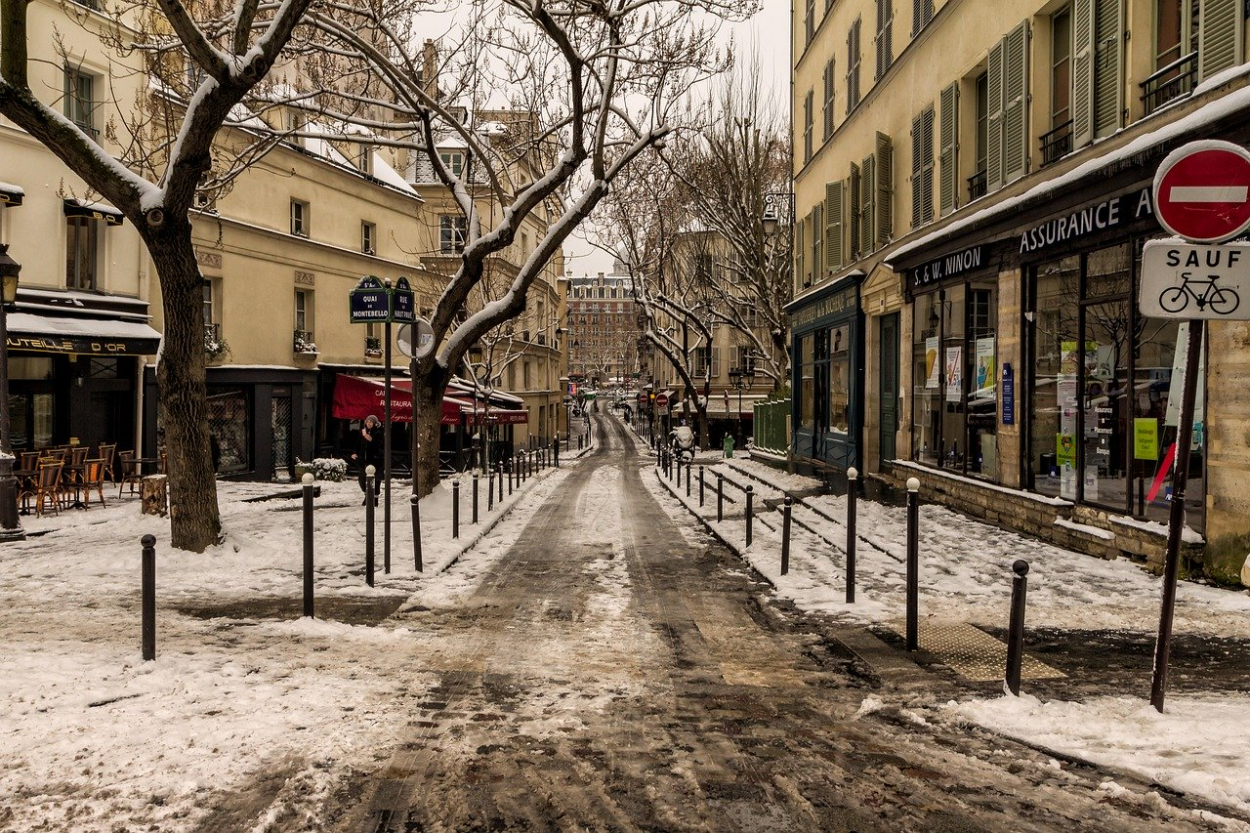 6. Indulge in French Cuisine
French cuisine is arguably one of the best and most famous in the world. And with good reason! Who doesn't love those delicate French dishes and pastries? Winter is as good a time as any to indulge in delicious food and explore the culinary scene in Paris.
Start your day off with a flaky French pastry and a café aux lait in a cozy café. For lunch and dinner, the bistro's offer typical French winter dishes such as hearty soups and stews. And is there anything better than warming up with a decadent hot chocolate after a cold and rainy winter day in Paris?
The Christmas markets also offer lots of great food options. There you often find classic Christmas market foods as well as traditional French such as cheese, and international snacks. All with cups of steaming mulled wine, of course.
If you want to learn how to make those delicious French dishes and pastries yourself, a cooking class is a great activity on a cold day. They are offered throughout the city with different themes and at different levels so that anyone can add something new to their cooking repertoire. You'll also get to keep everything you prepare – last time I left the class with 120 fresh macarons!
***
Don't be discouraged by the slightly greyer, colder, and wetter winter weather. Paris is lovely at any time of the year! Visiting Paris in winter comes with major upsides: holidays and festivities, a cozy and romantic atmosphere, lower prices, and fewer tourists. So pack a warm coat and book a trip to Paris now 🙂