For even more winding lanes and half-timbered buildings, take a day trip to some of the nearby towns along the Alsace Wine Route. Located in eastern France, the Alsace Wine Route spans 170 km, making for perfect day trips from Colmar or Strasbourg.
This area is a wonderful blend of French and German cultures. Every town features cobblestoned streets with colorful buildings… no wonder they inspired Disney movies!
Day Trips from Colmar
I'm sure you've heard of island hopping, but have you heard of village hopping?? With so many magical towns within driving or biking distance to Colmar, it makes for a great day if you hop from town to town in this charming region.
Many of the villages are along the Alsace wine route and can be explored in a few hours. In all of the villages, you'll find colorful half-timbered houses, cobblestone streets, beautiful flower boxes and local shops and restaurants.
Some of the best villages around Colmar are Kaysersberg, Riquewihr and Eguisheim. If you are lucky enough to be visiting during good weather, rent a bike for the day and make some amazing memories riding through the countryside of France to each of the small villages!
How to Get to Alsace Wine Route
Whether you want to see Colmar in a unique way or explore any of the adorable nearby towns, one of the very things to do is rent a bike and cycle around the area!
The rental shop Colmar Vélo – Vélodocteurs offers bike rentals for an affordable price. They have electric bikes, hybrid bikes, regular bicycles, and children's bikes that can be rented for half days or full days.
Not only will Colmar and the nearby towns offer great views as you bike, but the French countryside will blow you away with its beauty. Popular places to bike from Colmar are Eguisheim, Riquewihr or local wineries along the Alsace wine route.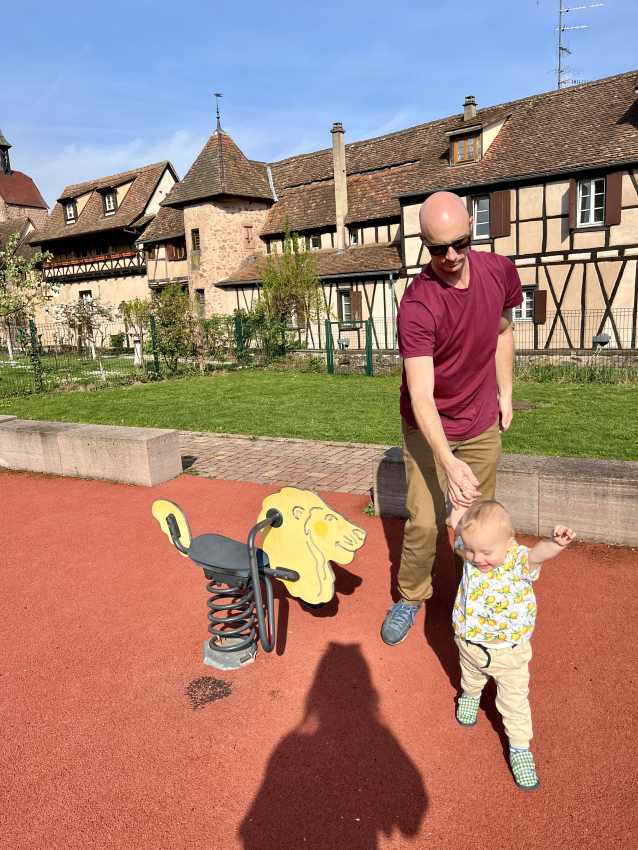 Statue of Liberty
About 2 miles from the historic center, you'll find one of Colmar's most unique attractions—the Statue of Liberty in the middle of a roundabout.
Bartholdi is most famous for creating the Statue of Liberty, and you can find a 12-metre-high replica of it on the road between Strasbourg and Colmar, a few miles out of town.
Riquewihr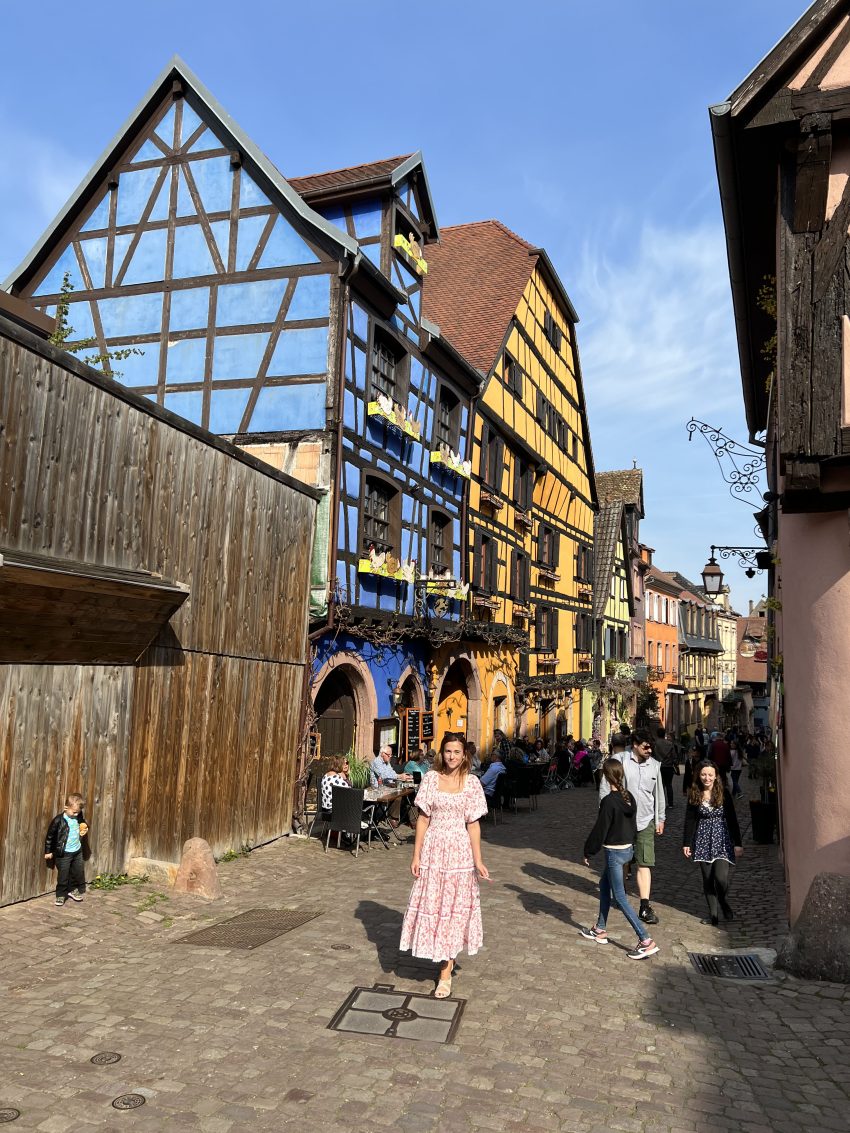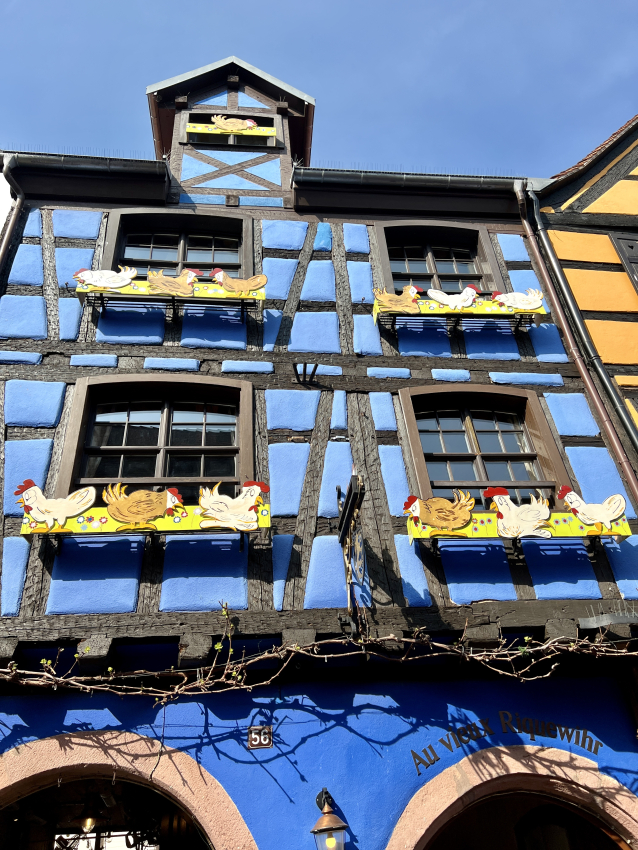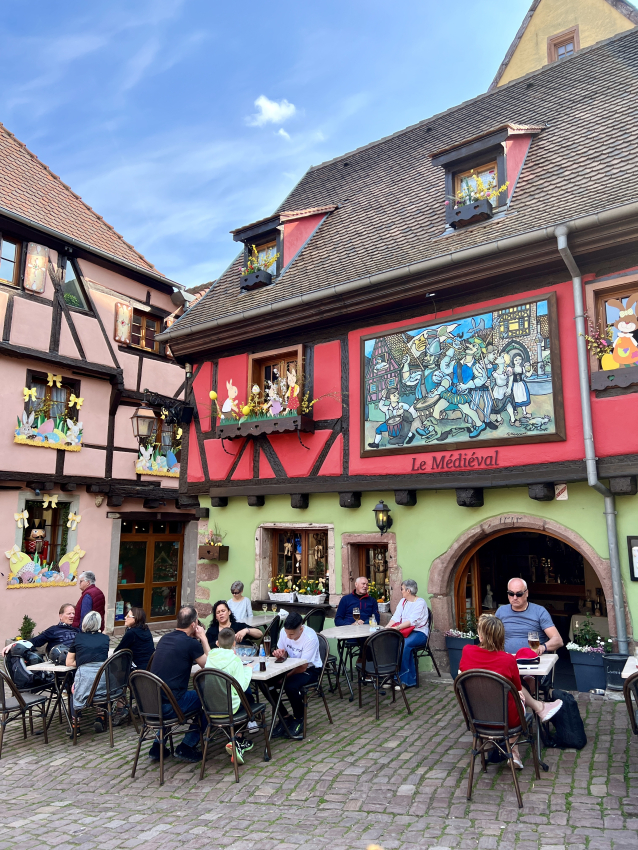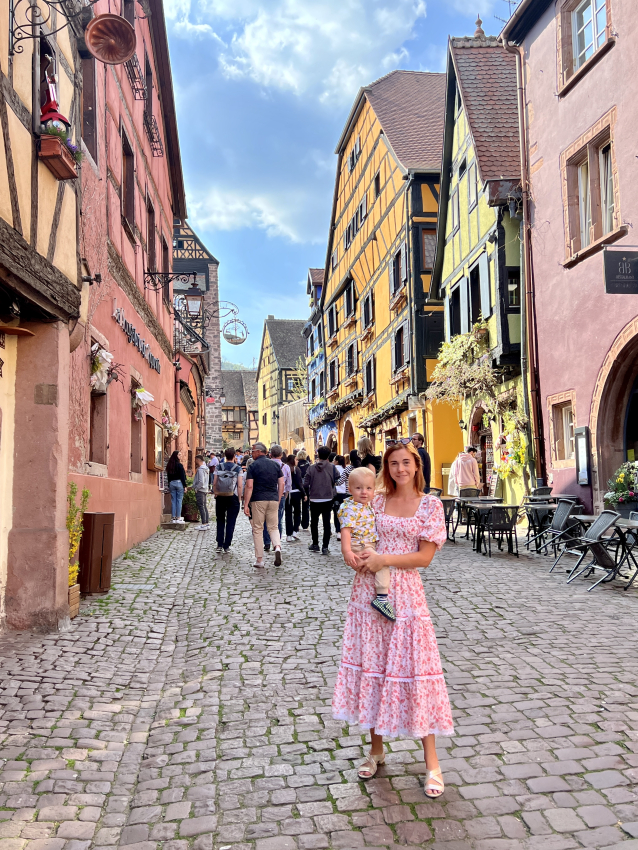 For the ultimate fairytale feeling, take a day trip to the inspiration behind the town in Disney's Beauty and the Beast and visit the charming, colorful town of Riquewihr.
Wandering through the quaint cobblestone streets will make you wonder how places like this actually exist in real life! From the brightly colored half-timbered houses to the amazing fountains in the town squares to the window boxes blooming with beautiful flowers, every corner of Riquewihr will leave you in awe.
---
Eguisheim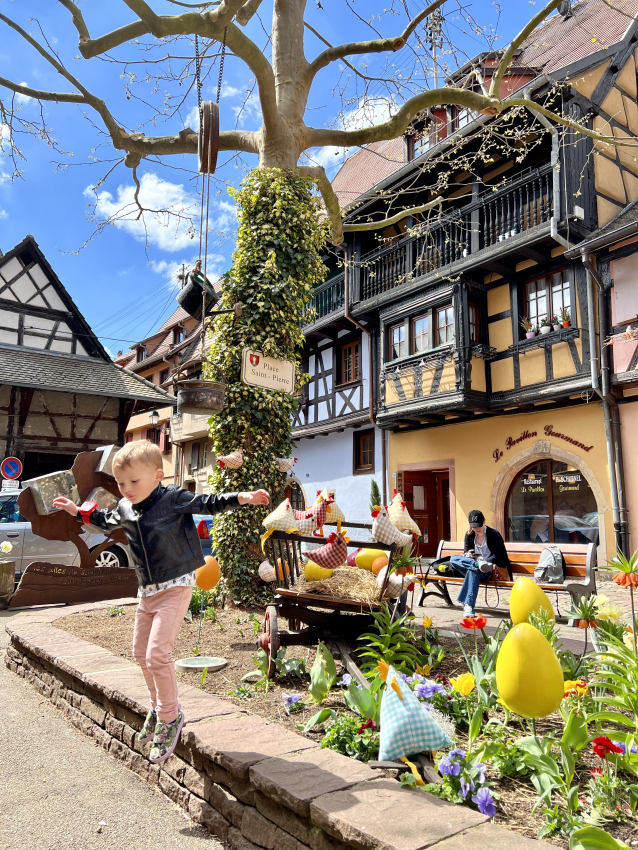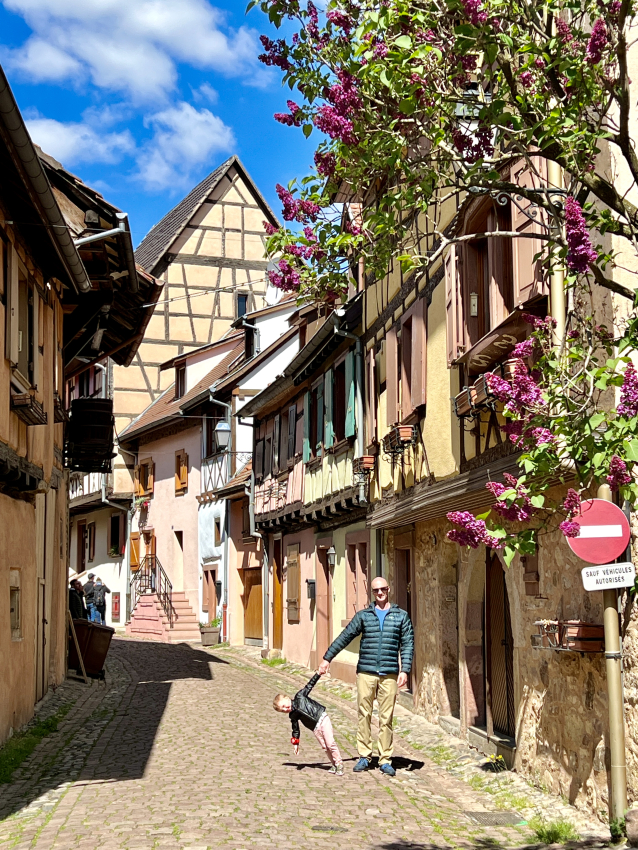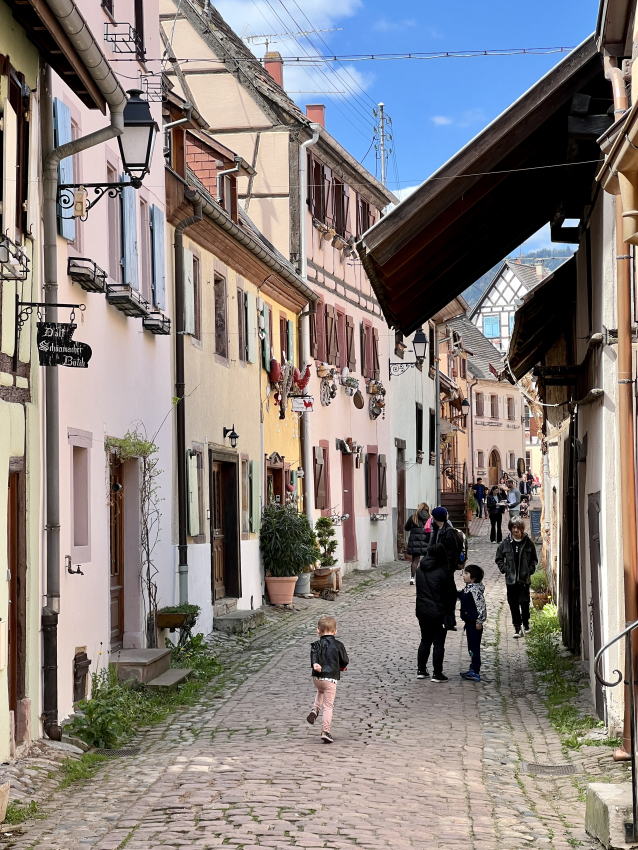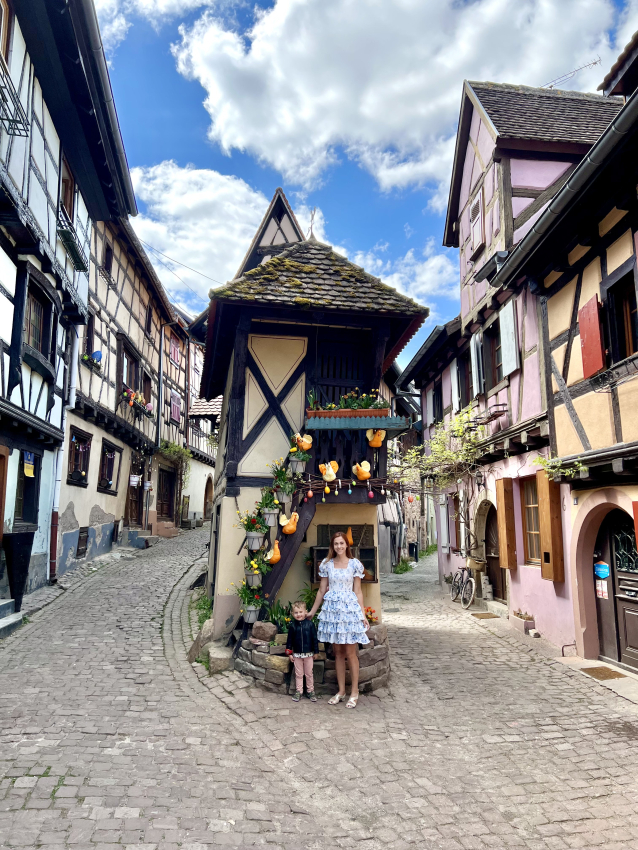 Eguisheim is another Alsatian town that is a member of Les Plus Beaux Villages de France – the most beautiful village in France.
A few places to check out as you wander are Saint Leon Square, Unterlinden Court, and the famous postcard view as you cross rue du Rempart-Sud and rue de l'Almend-Sud. When your feet get tired, make a stop at a local restaurant to try some of the famous Alsace wine or try some traditional Alsace food, like tarte flambee or local gingerbreads.
Eguisheim is about a 15-minute drive from Colmar. You can take a bus or taxi here for the day, but if you have good weather, I would highly recommend renting a bike and biking through the French countryside to get to the charming village. It's only about 25 minutes on a bike, though if you're like me, you'll have to stop and take a bunch of pictures because it's just so beautiful along the way!
Ribeauville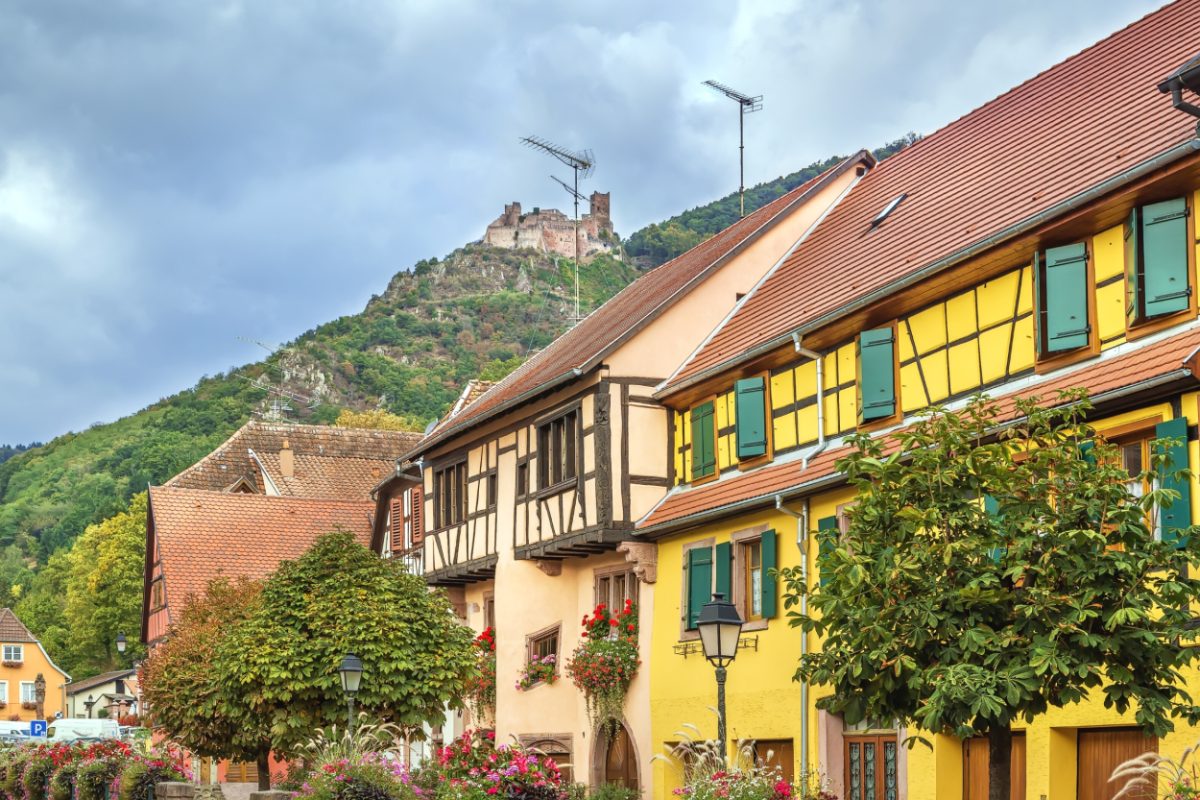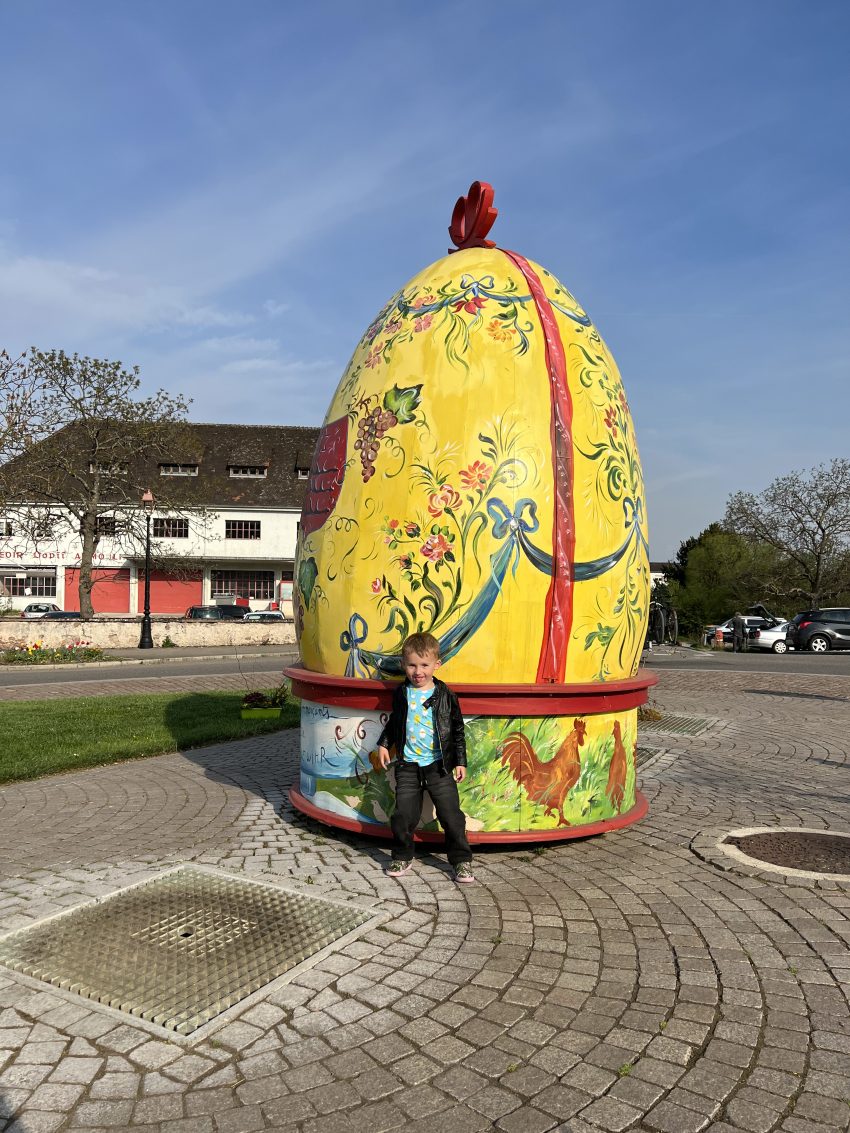 Ribeauville is another town that inspired Beauty and the Beast (along with Riquewihr) as it's located right around the corner from Riquewihr. Ribeauville has the ruins of the castle on the hillside visible in between the colorful buildings which makes a very unique backdrop.