The city of lights is a classic destination filled with beautiful sites, good food, and endless culture. So a Paris itinerary for 3 days is nigh on perfection for first time visitors.
Romantic buildings string along the Seine River and poke above the tenements of Montmartre. Masterworks of the Renaissance and Romanticism await in world-class museums. And, of course, there's a ton of wonderful food that you'll never want those uber-long lunches to end. Paris has plenty of activities for kids and family-friendly options. Paris is truly the perfect spot for a long weekend trip or an extended vacation.
But that's barely scratching the surface of what Paris can offer. Beyond the buildings and the exhibition rooms, you'll catch moody neighborhoods famed for their café culture. You'll get to see the graves of poetic heroes in age-old cemeteries. You can taste wine in chic bistros with views of the Eiffel tower.
A lot can be seen in 3 days, but 5 days or a week will provide you with time for immersive experiences or excursions outside the city.
This guide includes everything you need to know when planning the perfect Parisian getaway from 3 days to a week. You can also check out my practical tips for visiting Paris for additional information.
Getting to & around Paris
You can get to Paris by plane and arrive at Charles de Gaulle (CDG) or Orly (ORY) Airports, both are international. From Charles de Gaulle Airport, you can take a bus, train, or taxi. A regional (RER) train will take less than an hour and only cost 10 EUR.
If you're traveling from elsewhere in Europe, you can also consider taking the Eurostar train. You can also rent a car and drive into the city, but there is lots of traffic and parking may be a challenge.
The Paris metro is extensive and utilizes a zone system. Buses, taxis, and Ubers are also available transportation options, but the metro will provide the easiest access for the best price. If you plan to travel by metro a lot, or for an extended period, consider a day or weekly metro passes.
It's important to note that arrondissements refer to the municipal districts of Paris, and there are 20 of them. General knowledge of the arrondissements can help you determine how centrally located a destination is, and if it's near other sights.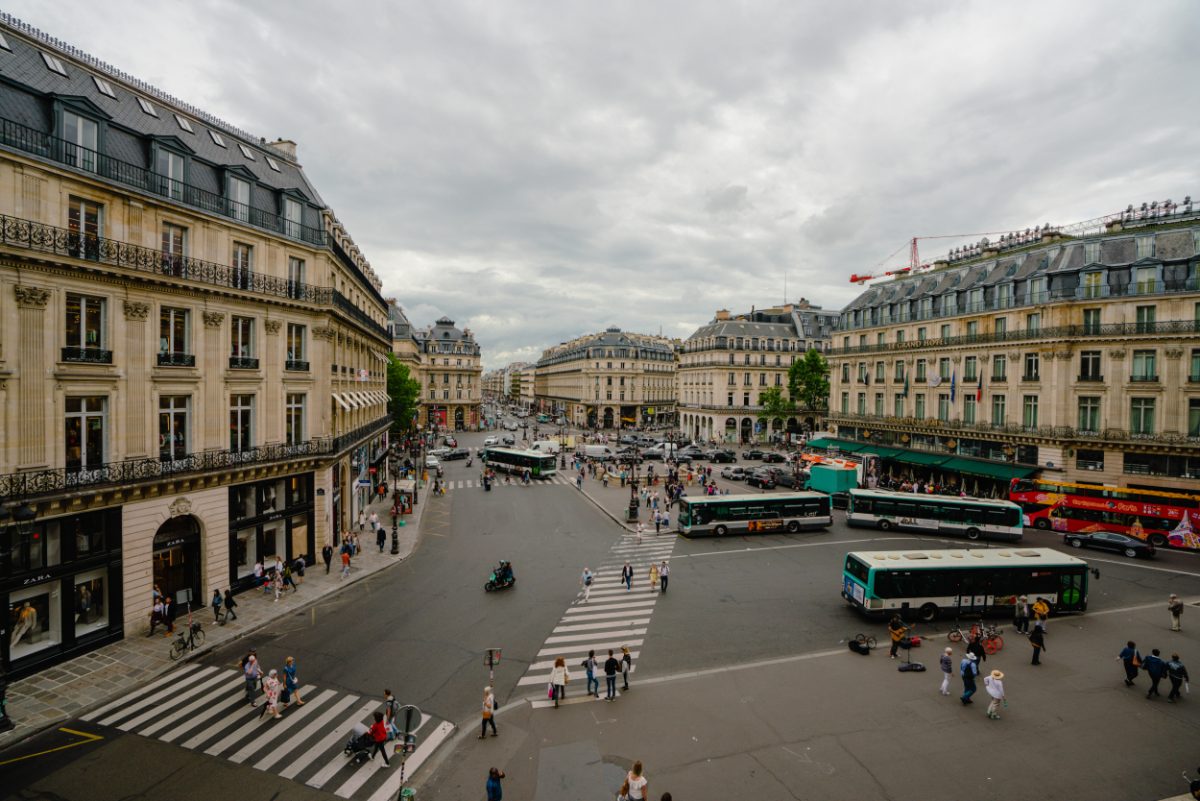 When to Visit Paris
According to Audrey Hepburn, "Paris is always a good idea" and her sentiments ring true during any season.
Enjoy Paris in late spring or early fall for mild weather, spend winter in Paris for holiday attractions and decor, or summer for warm and romantic evenings.
Winter is the cheapest, and summer has the most crowds. If you choose to go in the summer, double-check that your hotel has air conditioning!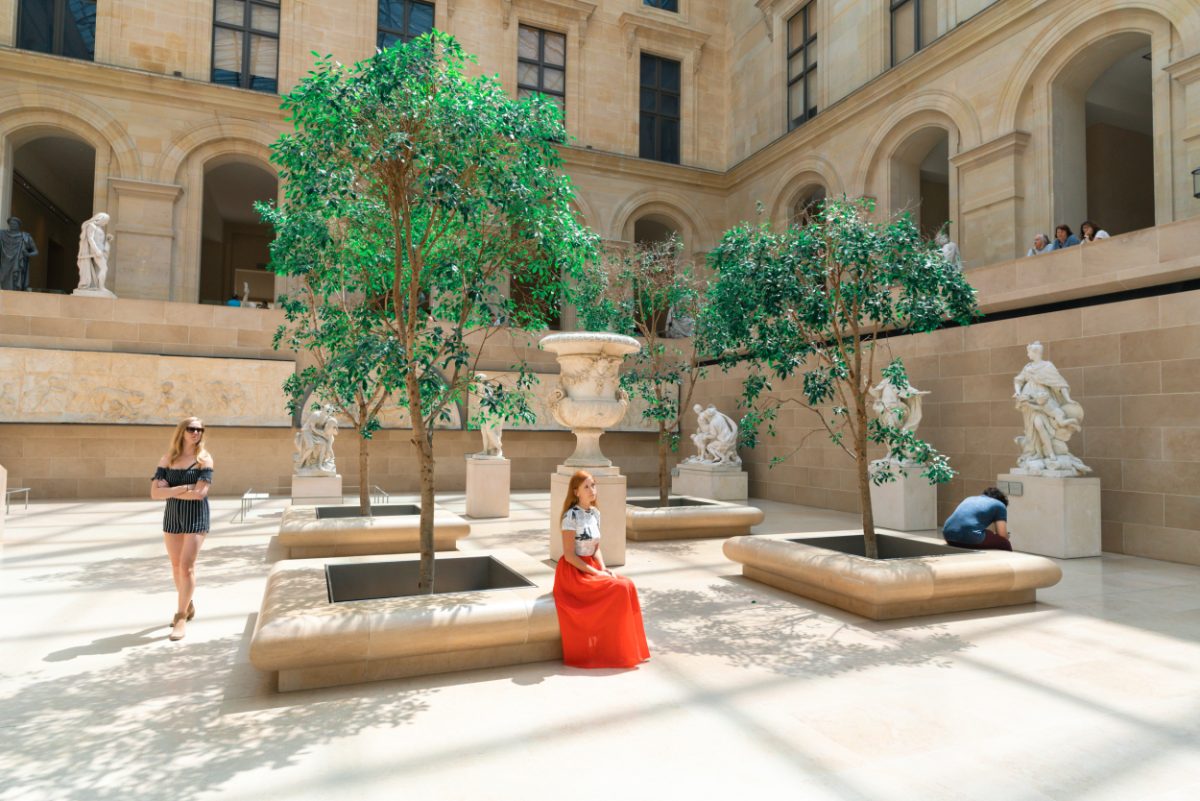 What to Pack
Pack clothes depending on the season, but it would be smart to bring layers and one or two fancier outfits for going out to dinner or a show. In case you forget something, Paris is an international metropolitan destination, which means you can find or purchase pretty much anything you could need there.
Good walking shoes are essential. Parts of Paris are hilly, and the city is very large and spread out. While the metro is extensive, you will still want to experience walking along the Seine or throughout the Parisian streets.
A portable umbrella and a secure bag (beware of pickpockets!) are also good items to have on hand.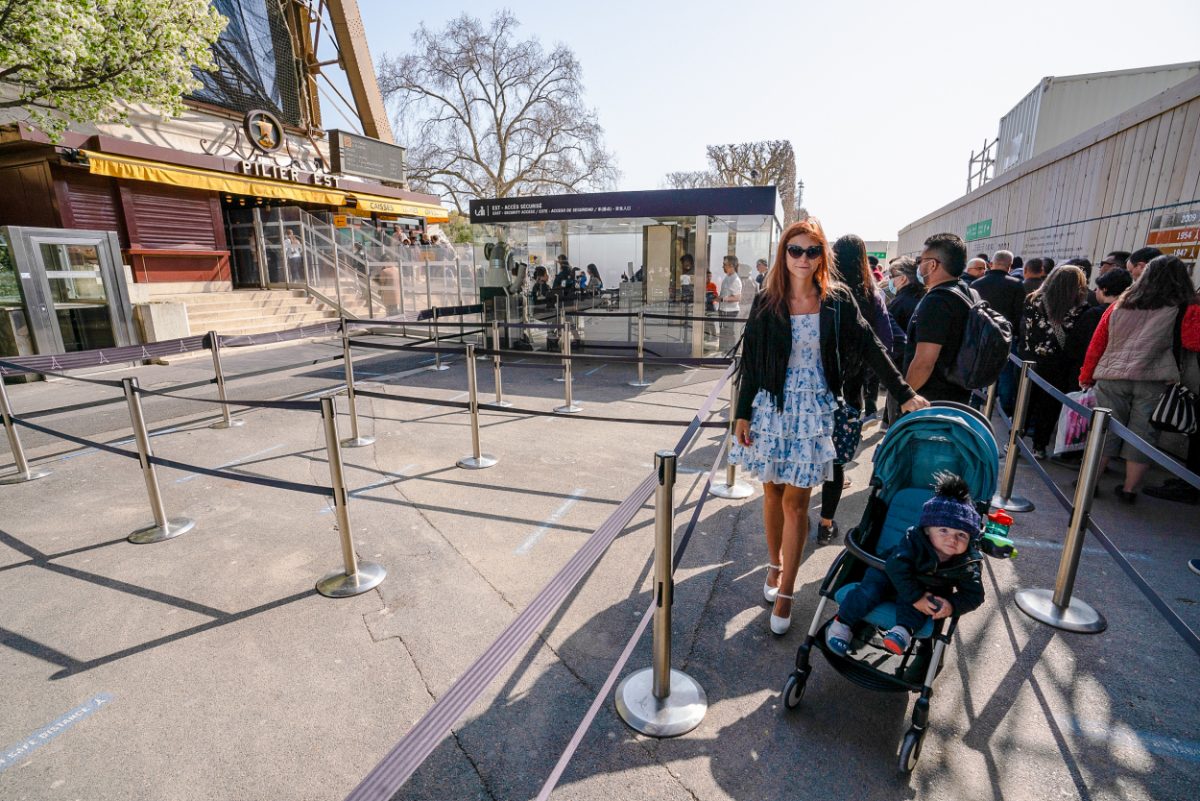 ---
Paris Itinerary for 3 days
Because there are more things to see and things to do in Paris (from famous Paris photo spots to bucket-list paintings) than you can shake a smelly Camembert cheese at, we thought we'd help out first-time visitors with a curated trip.
We've made it accessible and packed with a diverse range of attractions, but also suitable for anyone after a Paris on a budget itinerary (though you might want to skip the ride to the top of the Eiffel Tower and a few other things if you're on a tighter budget!).
If you're not on a budget, you can always through
Each day has been organized so that you're using those feet as much as possible. Of course, you can choose to hop on the metro if you like (the French capital has an uber-efficient public transport network). If not, a good pair of shoes is a lifesaver.
There are so many sights to see in the lovely City of Lights. If you only have a few days (3 or less) make sure to take a Seine River Cruise, see the Eiffel Tower, and visit Montmartre.
If you have more time, check out the Champs Elysees, Notre Dame, and the Paris museum scene. Staying in Paris for a week or more? Explore sights outside of the city or immerse yourself in French cuisine!
Action-Packed Day 1 in Paris
1. Gros-Caillou – 7th arrondissement
Paris is famed for its Haussmannian architecture, which is on glorious show in this super-central district. Try to get in early when the small cafes that cluster around the Avenue Bosquets still have croissants that are warm. The likes of little Kozy Bosquet and Le Petit Cler are good choices for a spot of people-watching in the morning.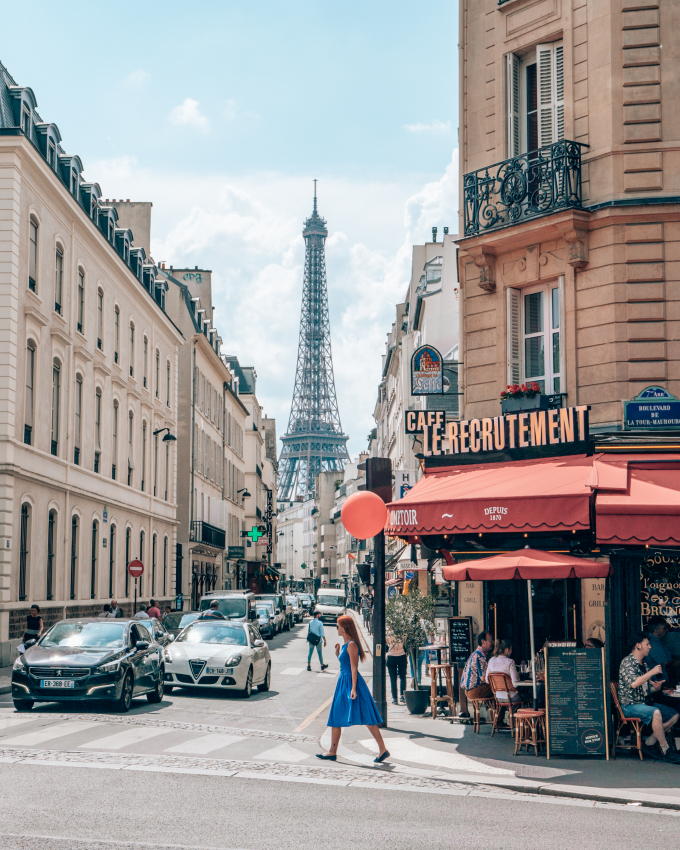 3. Jardins du Trocadéro
Stroll over the grand arches of the Pont d'Iéna and gaze east and west to take in the babbling waters of the Seine River. Then, you're onto the Jardins du Trocadéro. Flanked by mighty Neo-Classical palaces, this bustling green space is perfectly orientated for views down to the Eiffel Tower. It's also got a mass of fountains, making it one of the most famous Paris photo spots of all!
If you want to make your trip to Paris more memorable book a sunrise photoshoot with Flytographer. (use code: CODE0820 for $25 off). I did it last time with the kids and it was a great experience!
4. Eiffel Tower
Just a street or two's walk away from where you've been enjoying that buttery French pastry for breakfast is the iconic Eiffel Tower. There's not a single Paris itinerary for 3 days that could possibly miss this one.
Located at the Champs de Mars, 5 Avenue Anatole France), you can view it from a distance o stroll underneath. But getting to the top is a must. You have the choice between scaling the stairs or taking an elevator to various levels.
The stairs only serve the second floor but are more of a challenge (they take around 50 minutes to conquer). (Please note, walking or taking the elevator up the Eiffel Tower is not a good activity if you are afraid of heights).
Visit after sundown but before 10 or 11 (closing times, depending on the time of year) and experience the sparkling at the beginning of the hour (the lights go off at the beginning of every hour until 1 AM). Upon descent, grab a crepe from nearby food trucks and wait to see the sparkling again from the park below the Tower.
During summertime, always be sure to book a queue jump or skip-the-line ticket if you want to ride the lift. The easiest way to get to the top of this prominent French landmark quickly is by booking direct access or skip-the-line tickets.
Bonus Tip: If you want to boast of having dined on delights prepared by the Parisian chef Thierry Marx at the most iconic symbol of Paris, the Madame Brasserie restaurant is on the first floor. But you won't get in without booking this skip-the-line lunch or skip-the-line dinner ticket!
5. Champ de Mars
A more affordable lunch takes you down the great iron tower to the elegant gardens of the Champ de Mars. Viola!
You're standing in one of the most famous parks in all of Paris. On its south side is the grand and imposing École Militaire, where King Louis XV once trained the French army. But the main reason you're here is for a spot to eat with a view of the Eiffel Tower itself…
This Paris on a budget itinerary recommends dropping into one of the supermarkets on the nearby Avenue de Suffren. French shops always tout delicious crunchy baguettes, creamy brie cheeses, and tasty olives from their deli – it's one of the best things to do in Paris!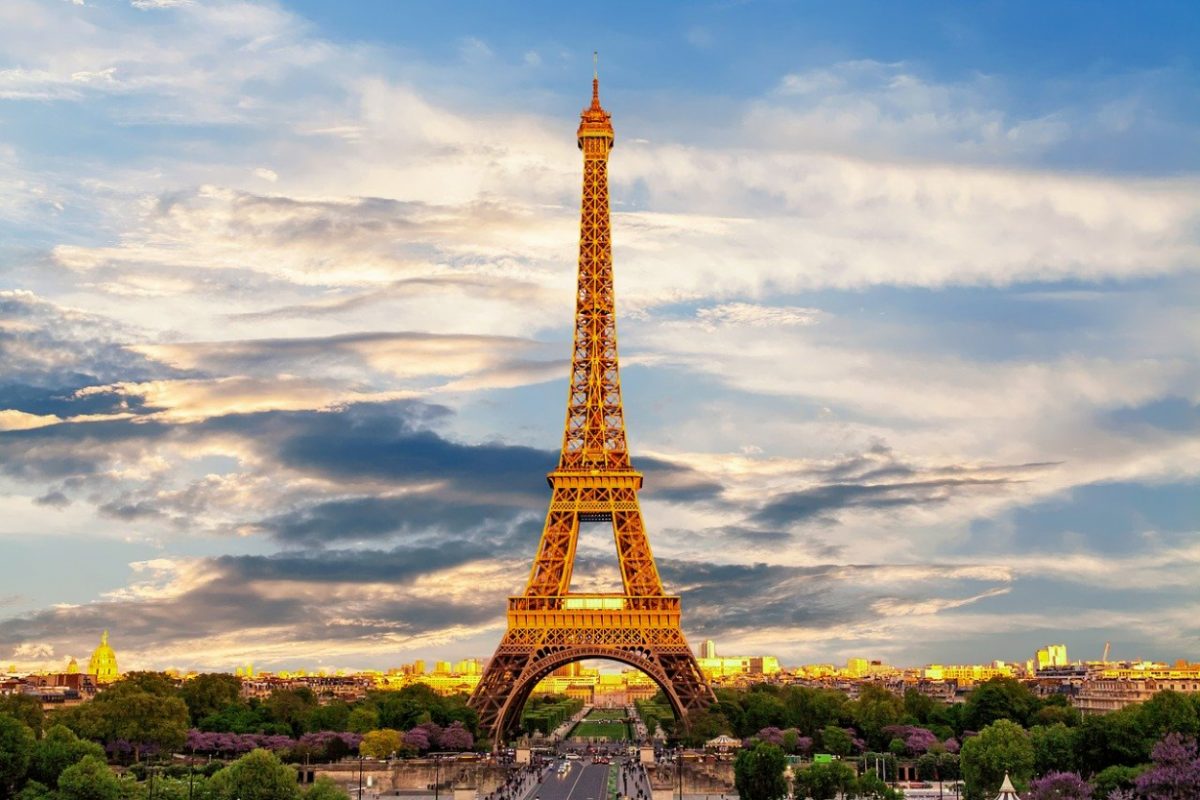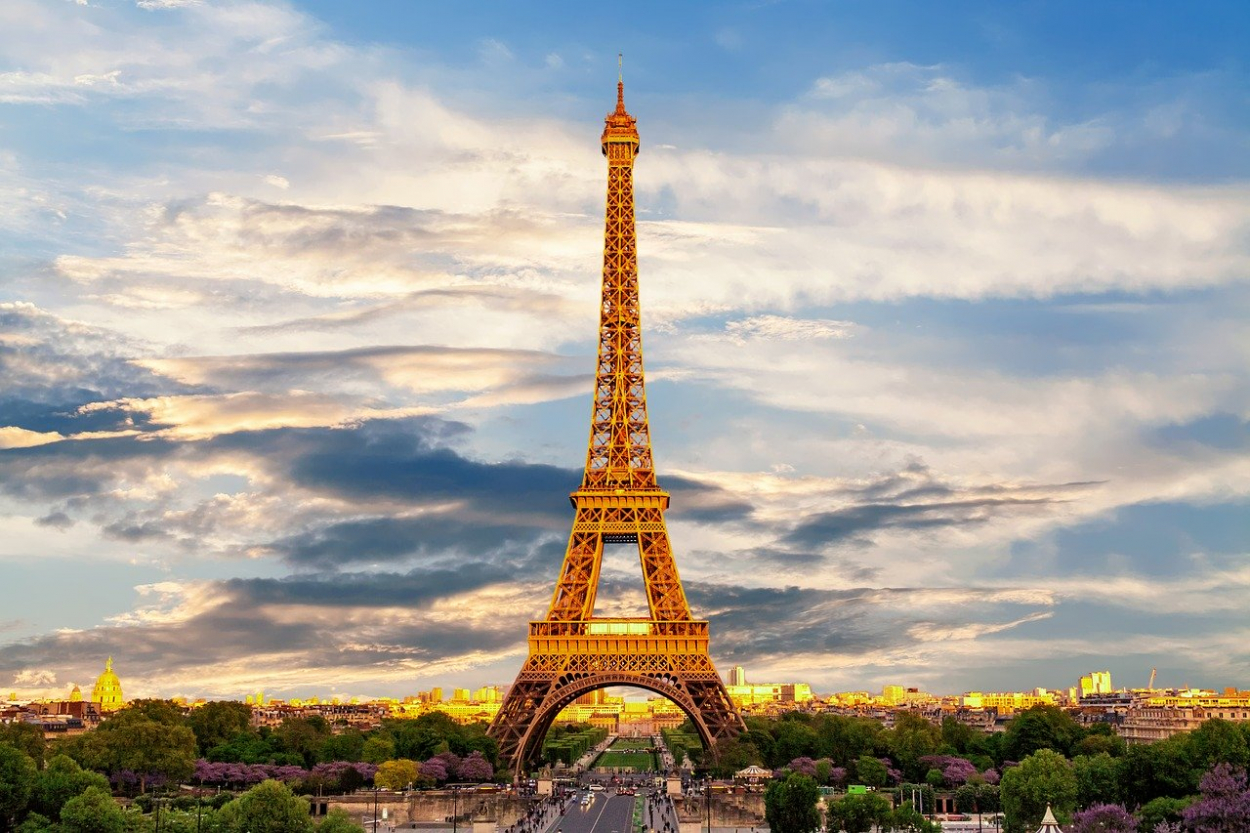 6. Seine River Cruise
A Seine River cruise is a awesome activity, whether you have one day or 100 days in Paris. This is the perfect introduction to the city, and allows you to get your bearings in this very large and wide metropolis. There are several tour companies that offer cruises from a dock right under the Eiffel Tower.
When booking your Seine River cruise, there are many options to choose from including cruises with commentary and meals. Book an option with commentary that runs during the day, so you get the most out of the sights and their history. Book ahead to avoid the lines and get the best deals.
7. Arc de Triomphe
The last major sight on your first day in Paris takes you to the postcard favorite of the Arc de Triomphe. Standing proud at one end of the Champs-Élysées, it took nearly half of the 19th century to finally complete.
Motifs related to Napoleon's victories in Germany and the east dominate one side. Make sure to use the pedestrian tunnel to go inside. Don't try to cross the crazy traffic that is constantly whipping around this Parisian landmark.
Up top, you can climb the stairs (but be sure to book roftop tickets in advance) and get a sweeping view of downtown Paris radiating out in all directions.
Once you've done that, there's nothing like walking along the wide streets of the Champs Elysee in the springtime (or any season!). This long road boasts designer shops, fancy French cafes, and more.
Located in the 8th arrondissement, you can take the metro to Charles de Gaulle Etoile to reach here or find your back to your charming Parisian hotel.
8. Opera Garnier
If you're not tired after the whole day, head to Opera Garnier as it's open until later in the day. It's the home of the infamous Phantom of the Opera! The place is absolutely gorgeous and one of the most photogenic spots in Paris.
I recommend visiting right before they close when most crowds are gone. Since it's a working opera it requires tickets to visit, but there's no need to purchase them in advance.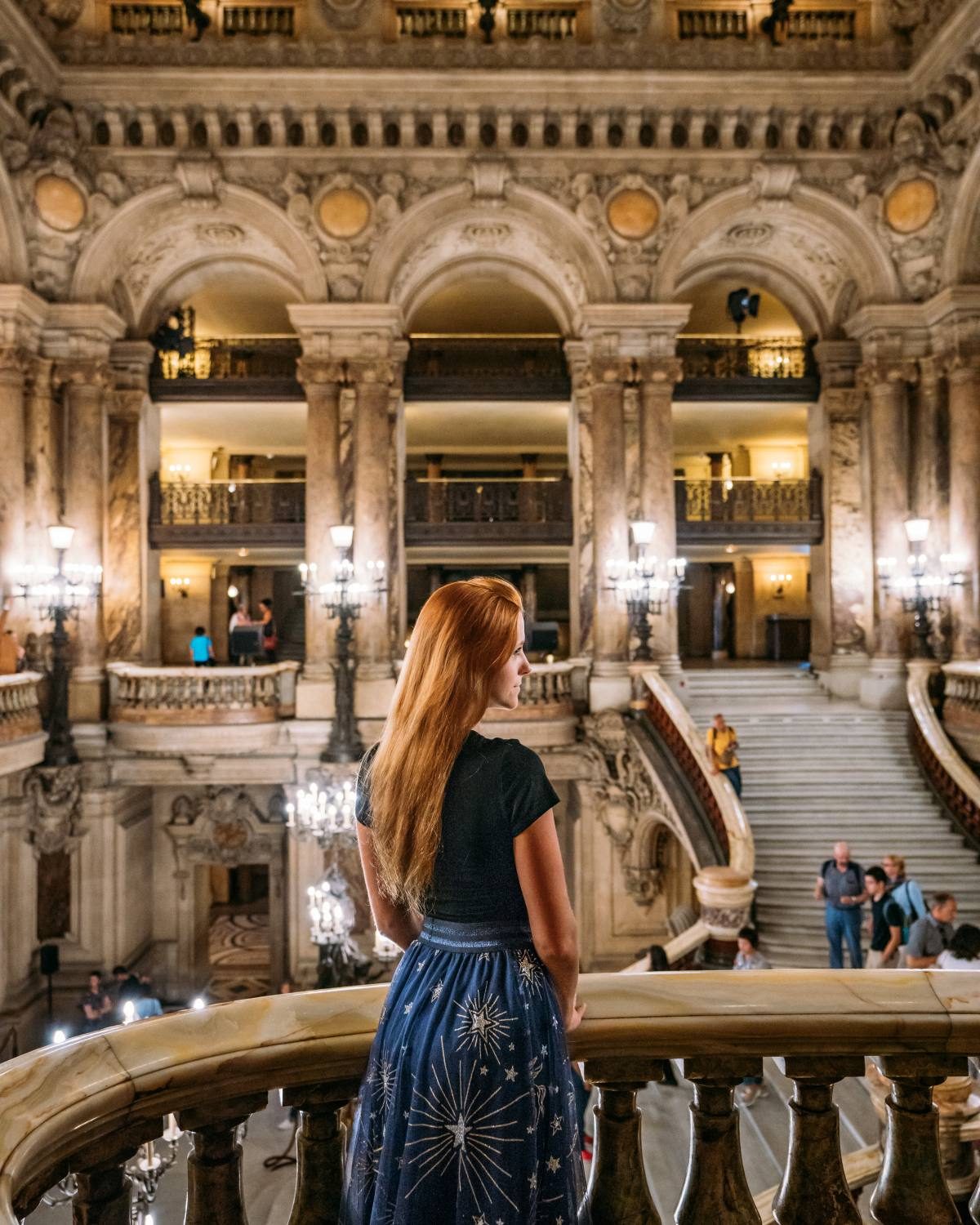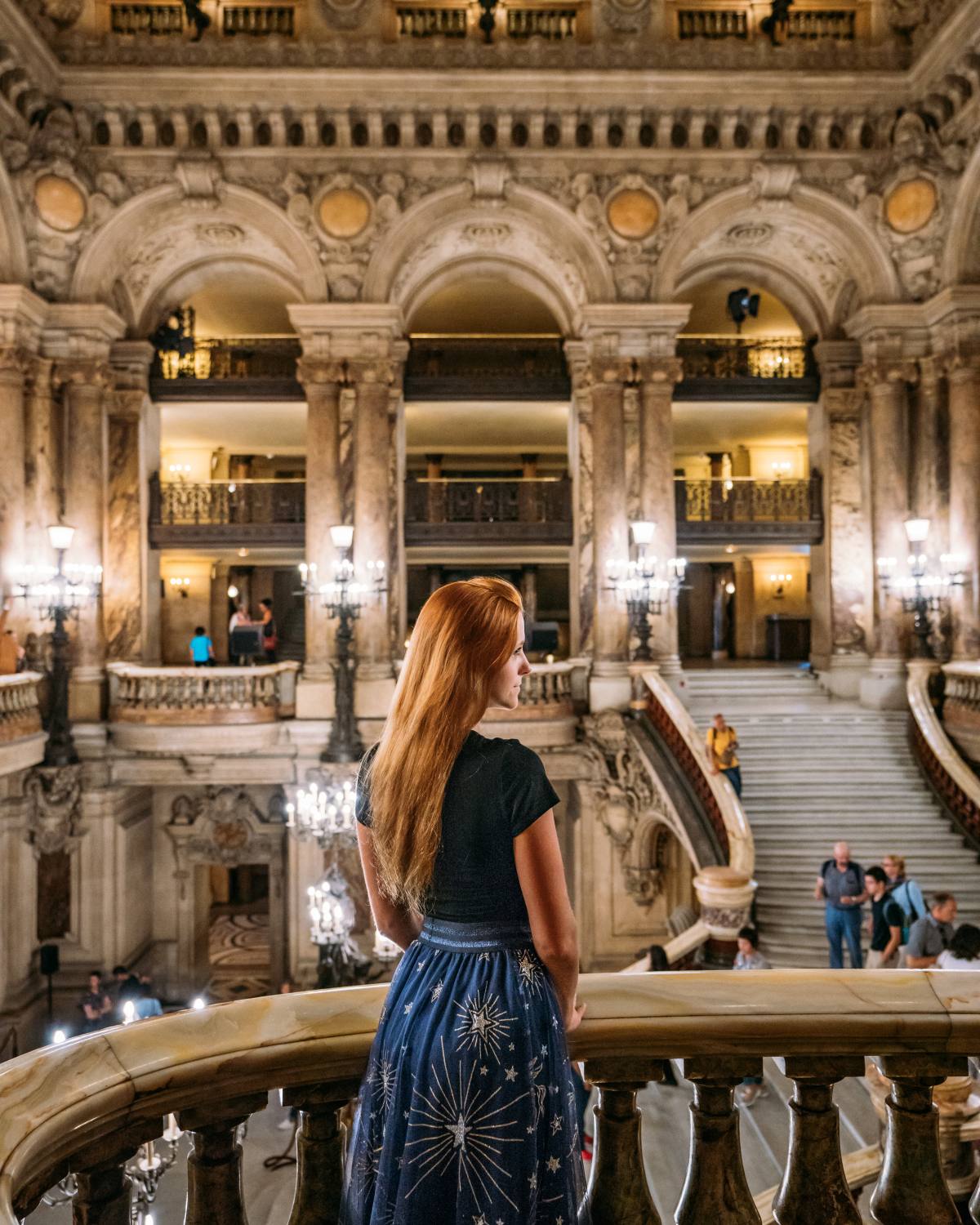 Note: It may seem like six things are too much to do in a day, but in reality you'll hardly spend 30 minutes each at the Jardins du Trocadéro or the Arc de Triomphe.
---
Historical Day 2 in Paris
1. Latin Quarter
Once the haunt of writers like Hemingway and George Orwell, the Paris Latin Quarter is an immersive and enthralling neighborhood to start day 2. If you're worried about missing important landmarks, book an affordable walking tour with a local guide.
Breakfast should be had on the bustling courses of Rue Mouffetard, where the open-air market (think fresh croissants, French cheese, and more) is one of the oldest in the city.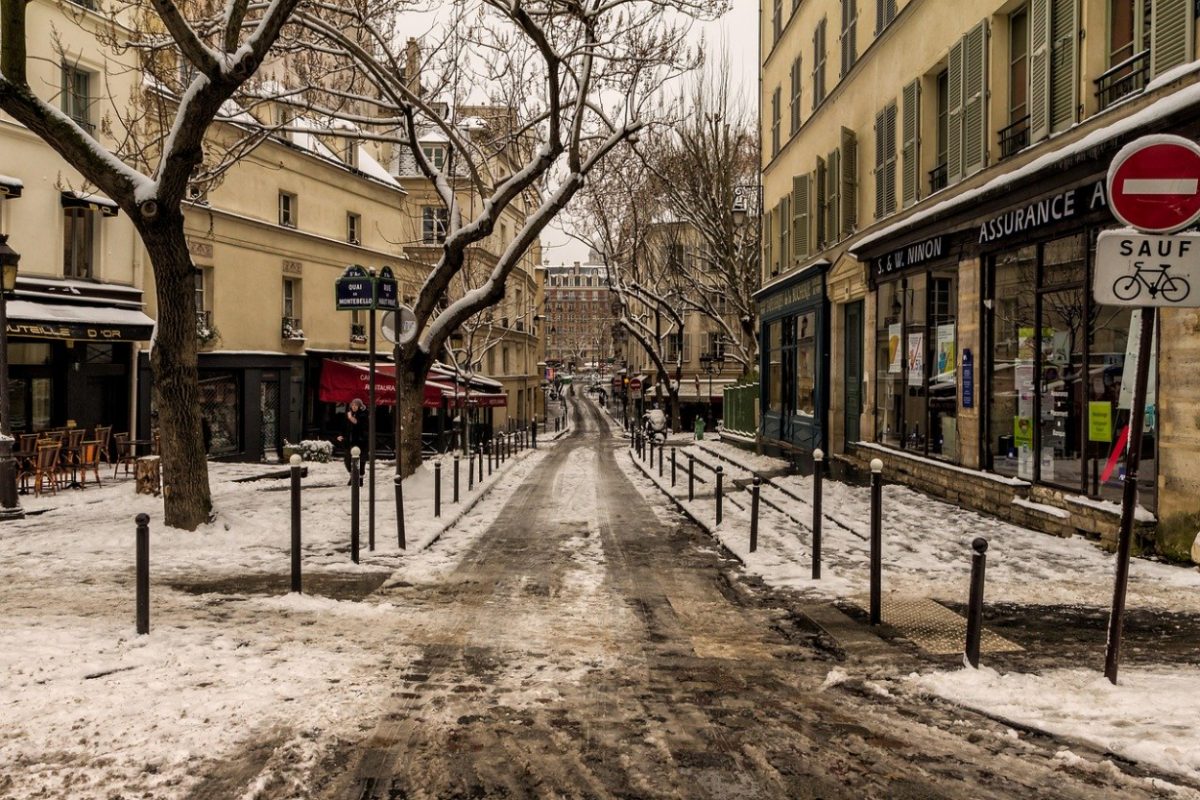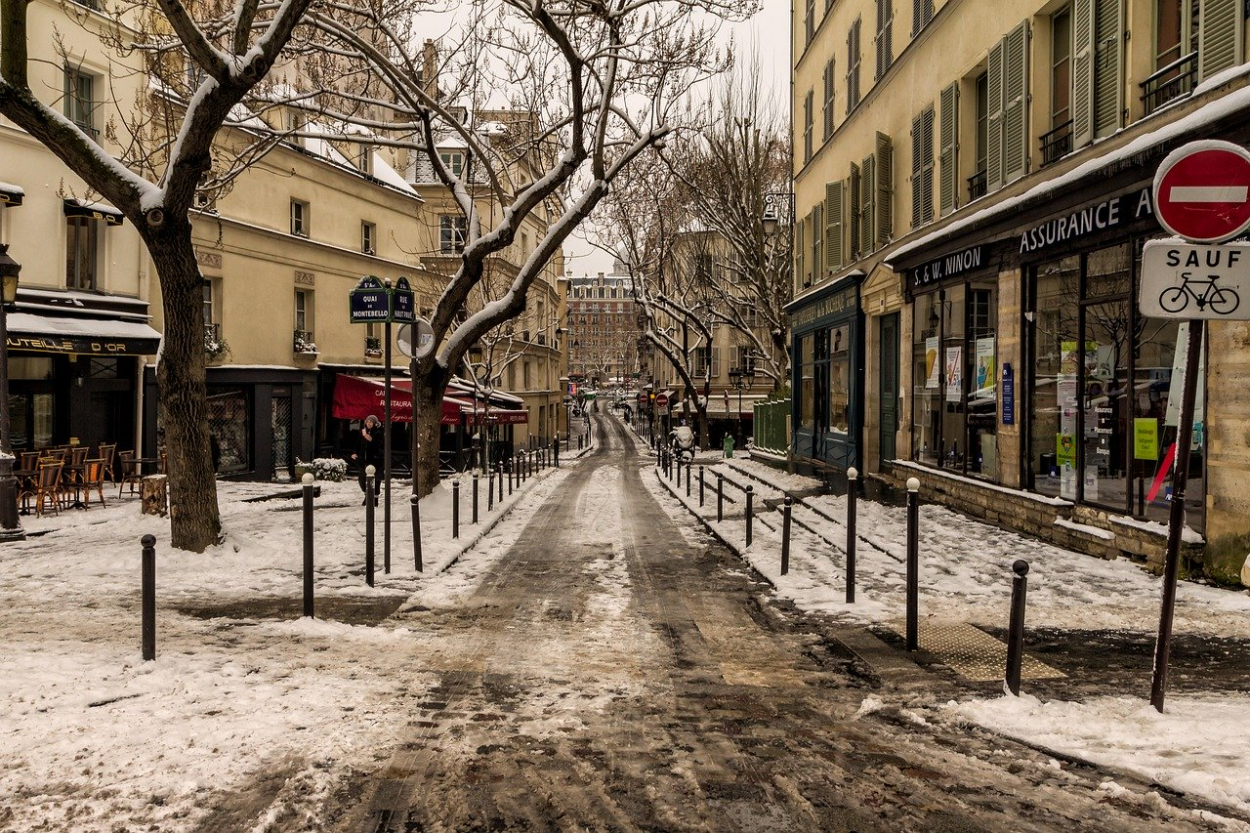 2. The Pantheon
The main sight in the Latin Quarter is probably The Pantheon. Like Rome's much-older version, it's a tomb that hosts some seriously significant figures from French history.
The stunning exterior is a flamboyant showing of Neo-Classical architecture. Inside are crypts that bear names like Victor Hugo and Alexander Dumas. You don't need a guide for this visit, but make sure to book your skip-the-line ticket in advance.
3. Notre Dame Cathedral
Despite a major fire wreaking havoc on this UNESCO World Heritage Site back in 2019, the shell of the beautiful Gothic cathedral that stands tall in the heart of the French capital is still one to write home about.
To view it, you will need to get to the Île de la Cité, an island in the 4th arrondissement (Metro stops Cite or Saint-Michel). The south façade, one of the top Paris photos spots for sure, is famous for its tree-lined broadside of the church and its elaborate filigreed window pieces.
As we all know Notre Dame is under renovations after the fire, you can stop by Saint Chapelle these days. Just a few steps away.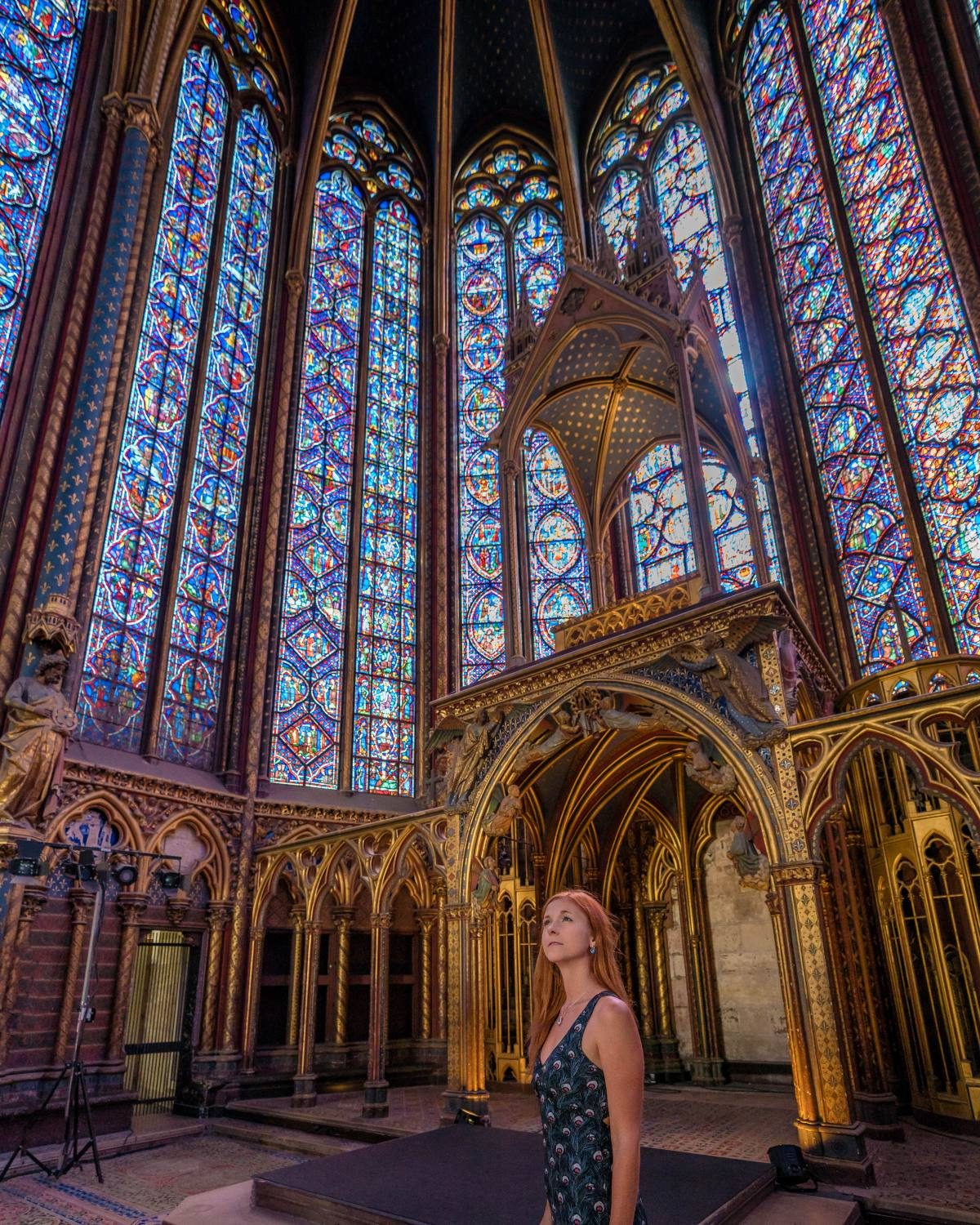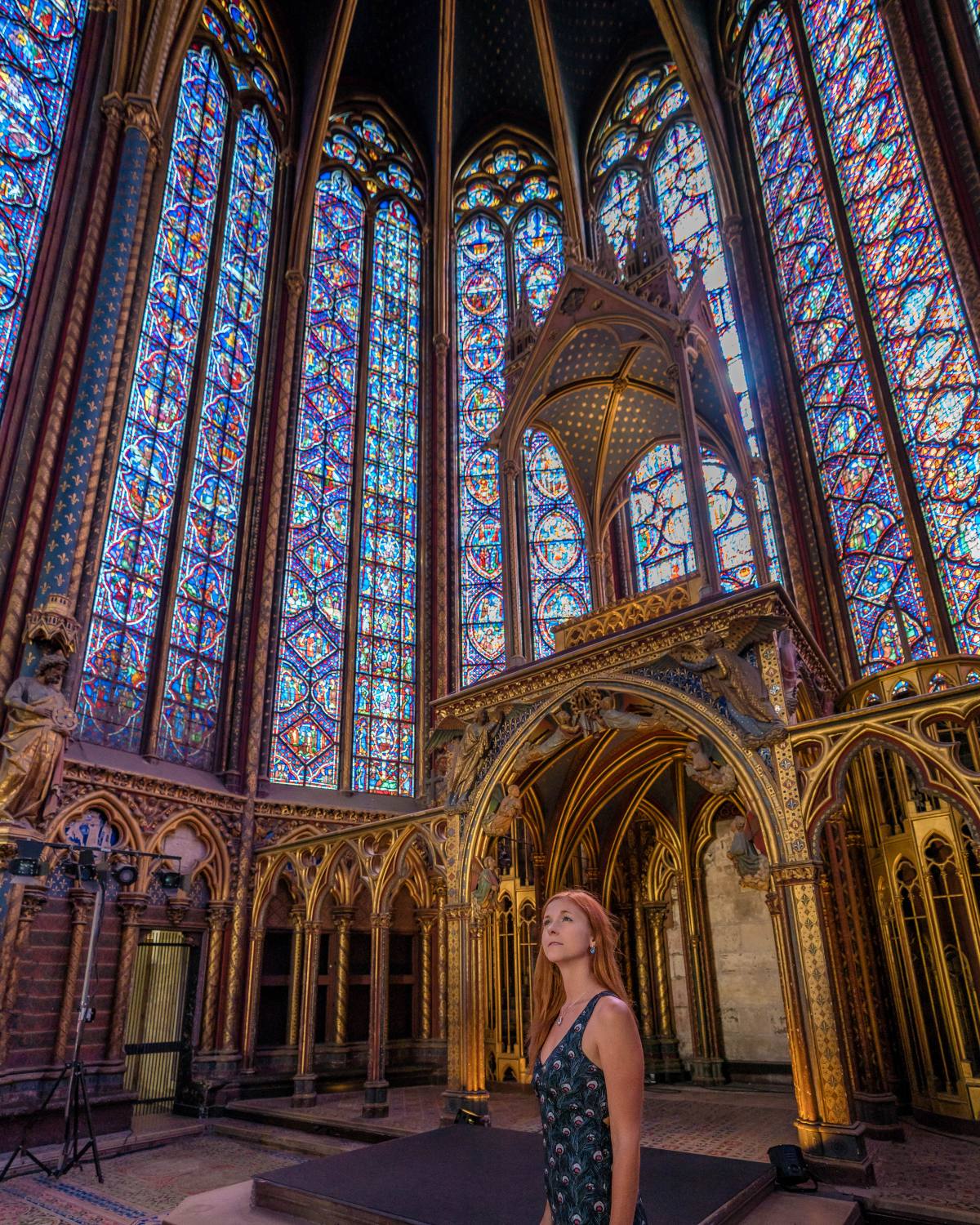 4. Montmartre
Any Paris itinerary for 3 days should certainly include a bout of good old people watching – ask any local and they'll tell you that it's one of the top things to do in Paris! And where better for that than the beautiful bohemian neighborhood of Montmartre.
In order to reach Montmartre, which is in the 18th arrondissement, you can walk or take the metro (stops Blanche, Pigalle, Anvers). Getting up the hill is quite a climb, so wear comfortable shoes!
The best way to see Montmartre is to walk around at your leisure. You'll be transported to the Paris of history and movies. Draped over a hillside on the north end of the town, it's known for its winding cobbled lanes and steep staircases (the sort of Paris you've probably seen on the postcards).
See the Basilica Sacre Coeur (free entry, open from 6:00 AM to 10:30 PM), check out the stalls of artists in Place du Tertre (and perhaps take home a piece!), and have lunch or a coffee at one of the atmospheric café-bars (La Taverne de Montmartre is a top choice). Just be sure to get one of the al fresco tables.
Another notable sight in Montmartre is the Moulin Rouge, a historic club made famous by the musical with the same name. You can visit the distinct windmill-shaped building, or even see a show. Book ahead to avoid disappointment.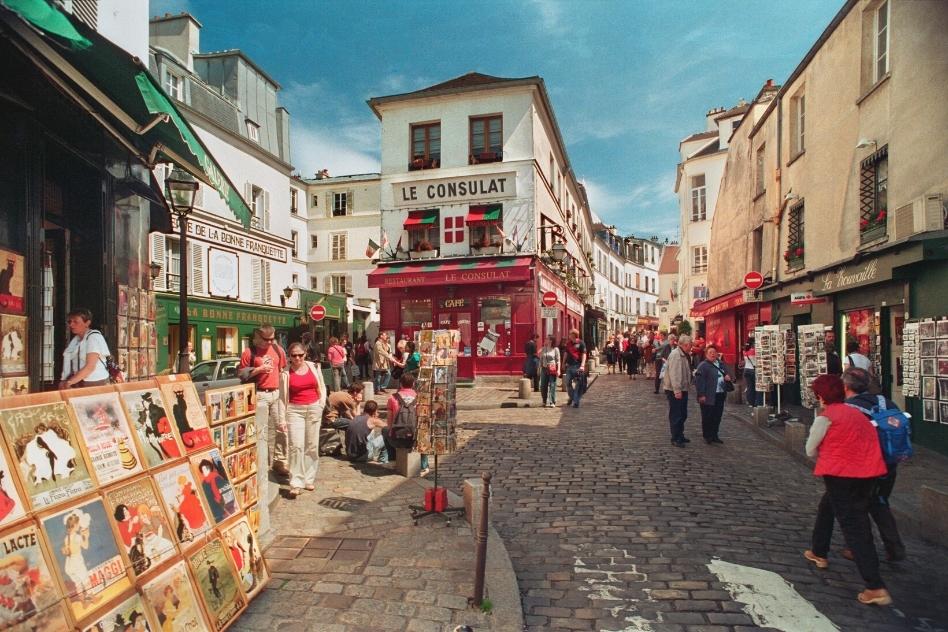 5. Sacré-Cœur
Although we've talked about it in the Montmarte section, the Sacré-Cœur deserves a mention of its own. It soars high above the City of Lights and sports a great bulbous dome of glowing white marble.
There are panoramic terraces all around it, but you can also head to the top of the building for €5 to chase that selfie in one of the best Paris photos spots of all. If not, simply take some time to appreciate the gorgeous equestrian sculptures and the frescoed interiors – they're spectacular, too.
For more iconic photo spots you can head down the stairs from Sacre Coeur and hop on a historic carousel. It's not just for kids, adults love it too!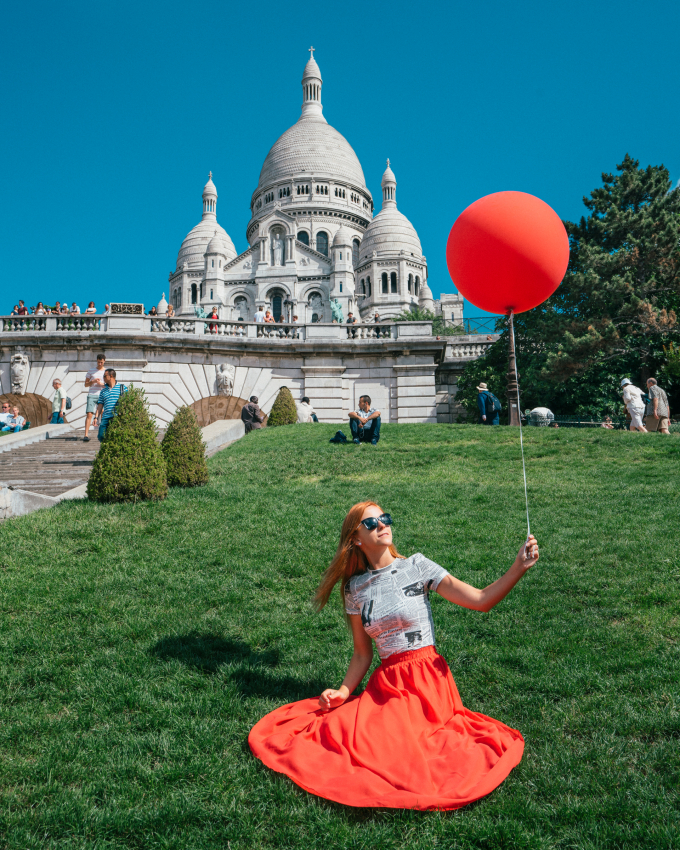 6. Art & Museum Scene
You could spend years in Paris just exploring the many fantastic art and history museums scattered throughout the city.
We'd set aside a whole afternoon for the Louvre. This is one of the world's very best museums, after all. It's probably best to leave your arrival until at least 3 pm, when crowds dip away and you can have some of the exhibition spaces more to yourself.
Tickets are 15-17 EUR (depending if you purchase them in person or online) and the museum is open every day except Tuesday. To make sure you get a chance to enter the museum, book a timed entrance ticket online or book a guided skip-the-line tour.
Also: Pick what you want to see. There's enough contained inside to fill a whole week's art hunting. Unmissable sections include the Denon Wing's rooms 1-8, which house the Italian masterwork of the Mona Lisa, and the Napoleon Apartments of the Richelieu Wing – built for Napoleon III in the mid-1800s.
The Musee D'Orsay and Musee de I'Orangerie both offer superb art exhibitions. With these museums too, you can cut down your wait time from a few hours to 30 minutes by booking the skip-the-line tickets that are called Reserved Entrance tickets. Book here for Musee D'Orsay and here for Musee de I'Orangerie.
Any fan of Claude Monet should visit the Marmottan, located off the beaten path in the 16th arrondissement, while Picasso fans can learn about his life at the Picasso Museum.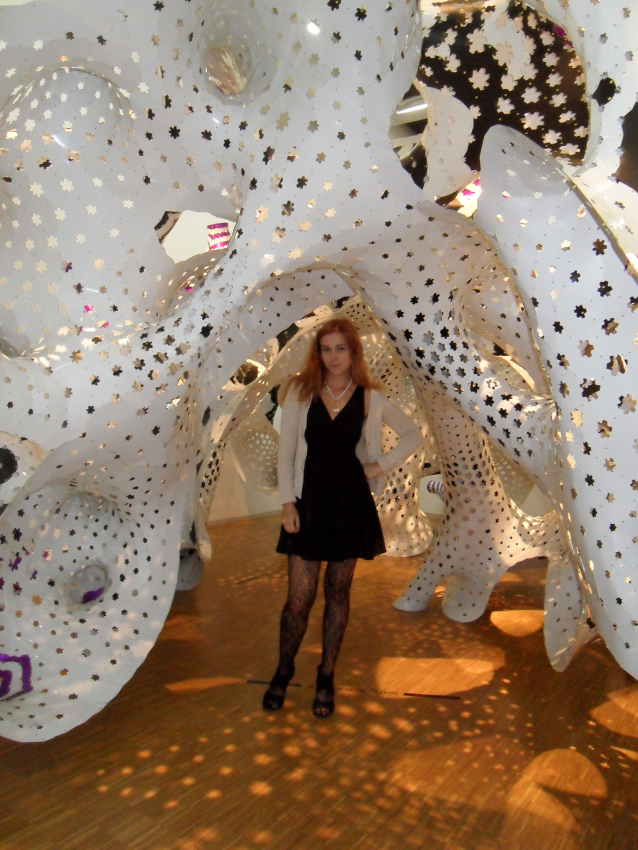 ---
Leisurely Day 3
1. The Palace of Versailles
You'll need a whole half a day (at least!) to see the uber-opulent and sprawling grounds of the Palace of Versailles, home to the kings and queens of France since the mid-1600s. Its most famous resident, Marie Antoinette, lived in the palace in the late 18th century. Visiting Versailles provides a greater understanding of the wealth of the French royalty and the resentment that led to the French Revolution.
Situated approximately 12 miles (20 km) outside of the city, it is accessible by train, bus, shuttle, or even bicycle. Direct trains go there on the RER C line and cost about €7 per person.
From the arrival station, it's about 10-15 minutes' walk to the gates of the attraction. (Remember Versailles is closed on Mondays). For an easy option, there is an express shuttle from the Eiffel Tower.
Once at Versailles, it's probably wise not to be tempted to linger in the gardens too long. They are wonderful, but the treasures of the palace really begin in earnest once you're within. That's where you'll delve into the glimmering and grand Hall of Mirrors; where you'll get to see the gold-leafed Opera Royal, built in honor of one Marie-Antoinette.
To avoid extremely long lines at Versailles, you can pick an organized skip-the-line tour. However, the most comfortable option is the guided tour that has a pickup and drop-off at the Pullman Hotel in Paris.
Tip: I do recommend spending a full day to explore the Palais de Versailles. Otherwise, you will feel rushed.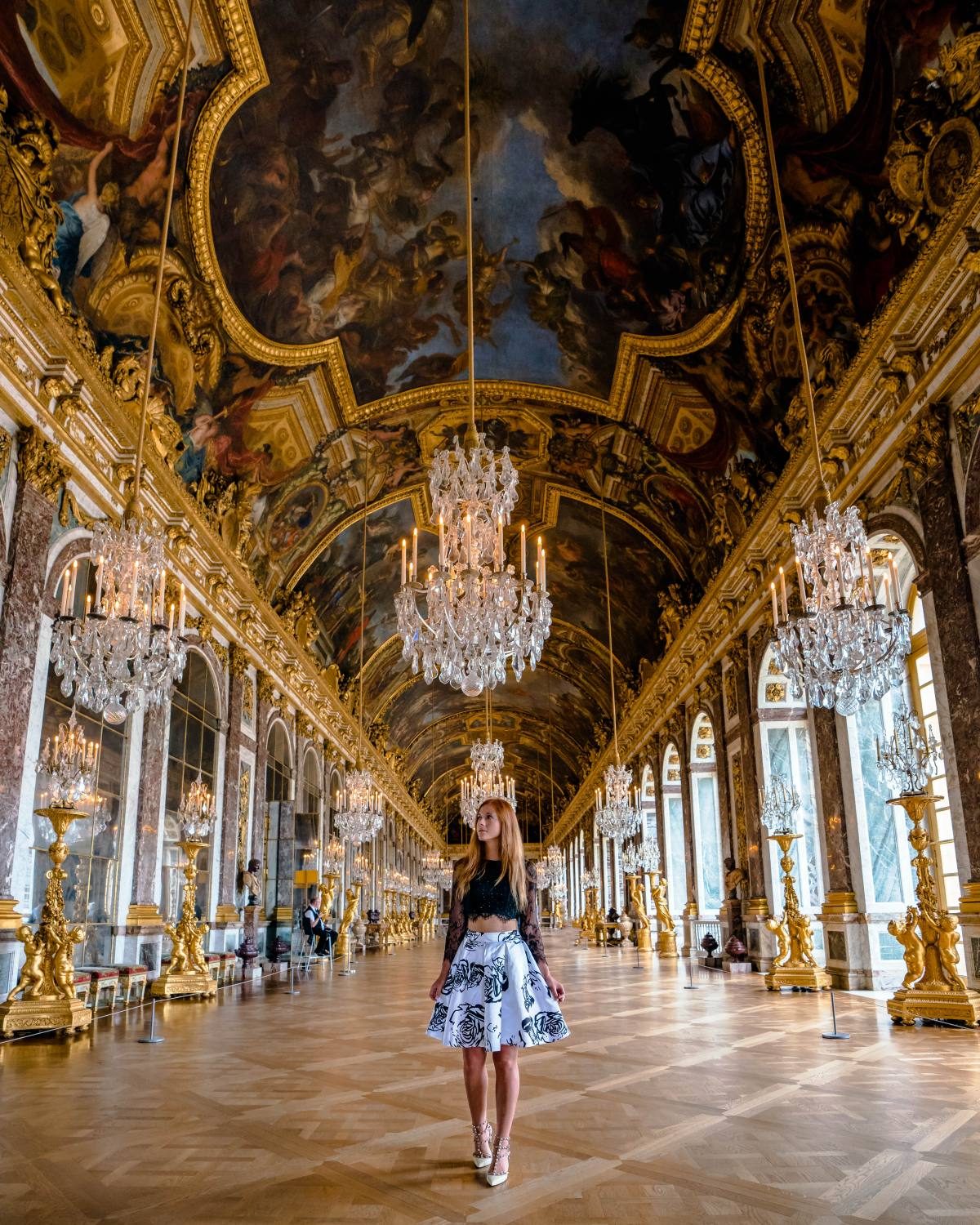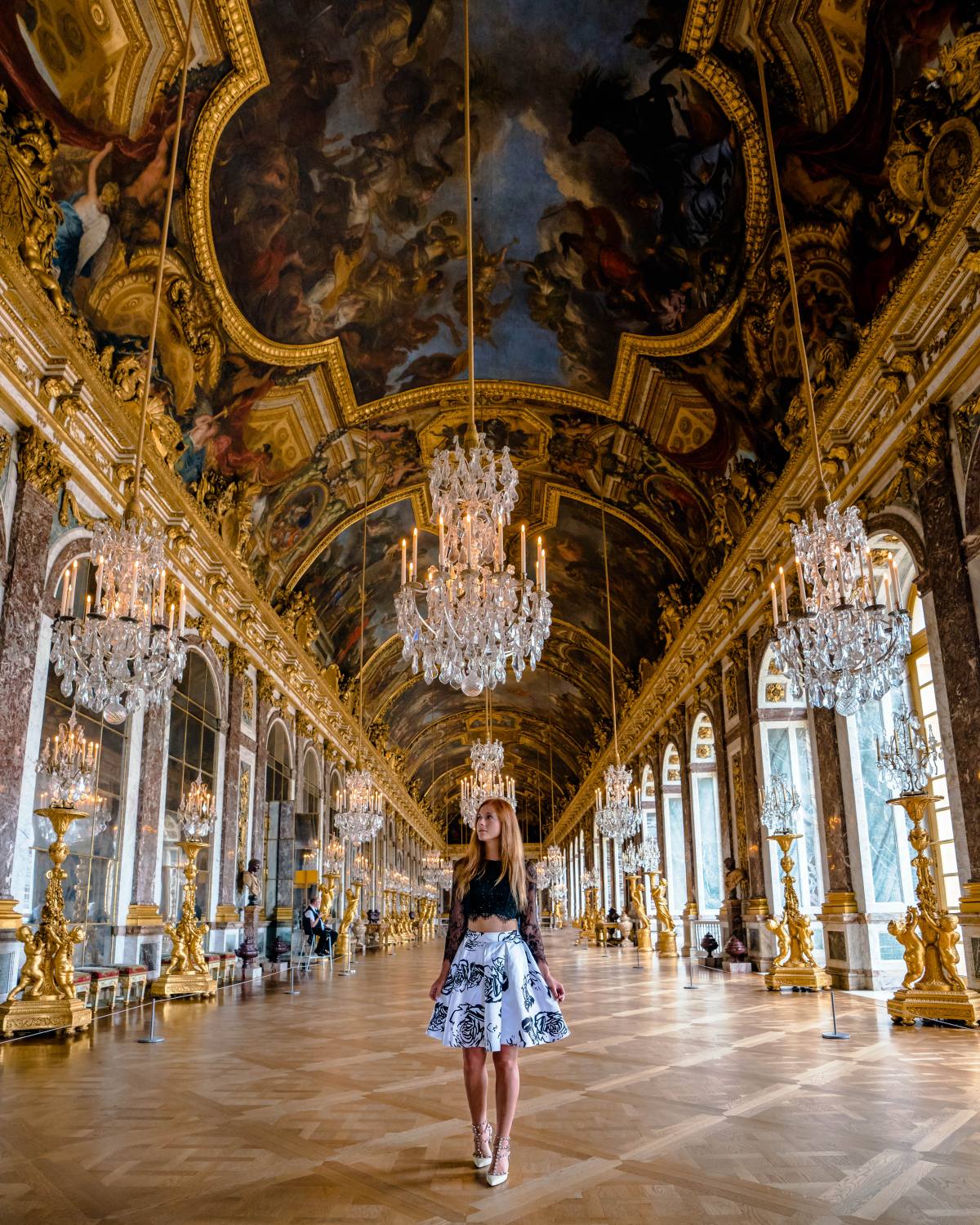 ---
More than 3 days in Paris? Visit these attractions
Vibrant and Relaxing Day 4
1. Canal Saint-Martin
Pushing past 72 hours in Paris, why not make for the vibrant quarter of the Canal Saint-Martin for the morning of day 4? It's probably wise not to set a time limit for your stay here.
It's tempting to come for breakfast at one of the small bakeries that line the quaysides and laze until the early afternoon to drink an al fresco wine with the local students and boules players. Basically, this one's a people-watching paradise!
2. Parc des Buttes-Chaumont
A few blocks over from the Canal Saint-Martin is the intriguing Parc des Buttes-Chaumont. It's not terribly well-known to travelers but is actually the fifth-largest park in the city.
Its best-known landmark is the Temple de la Sibylle, which soars high above a reflective lake on a big butte of rock. There's a narrow swing bridge to help you reach it – not great if you're iffy with heights. Also don't miss the hidden grotto and its gushing waterfall that lurks below.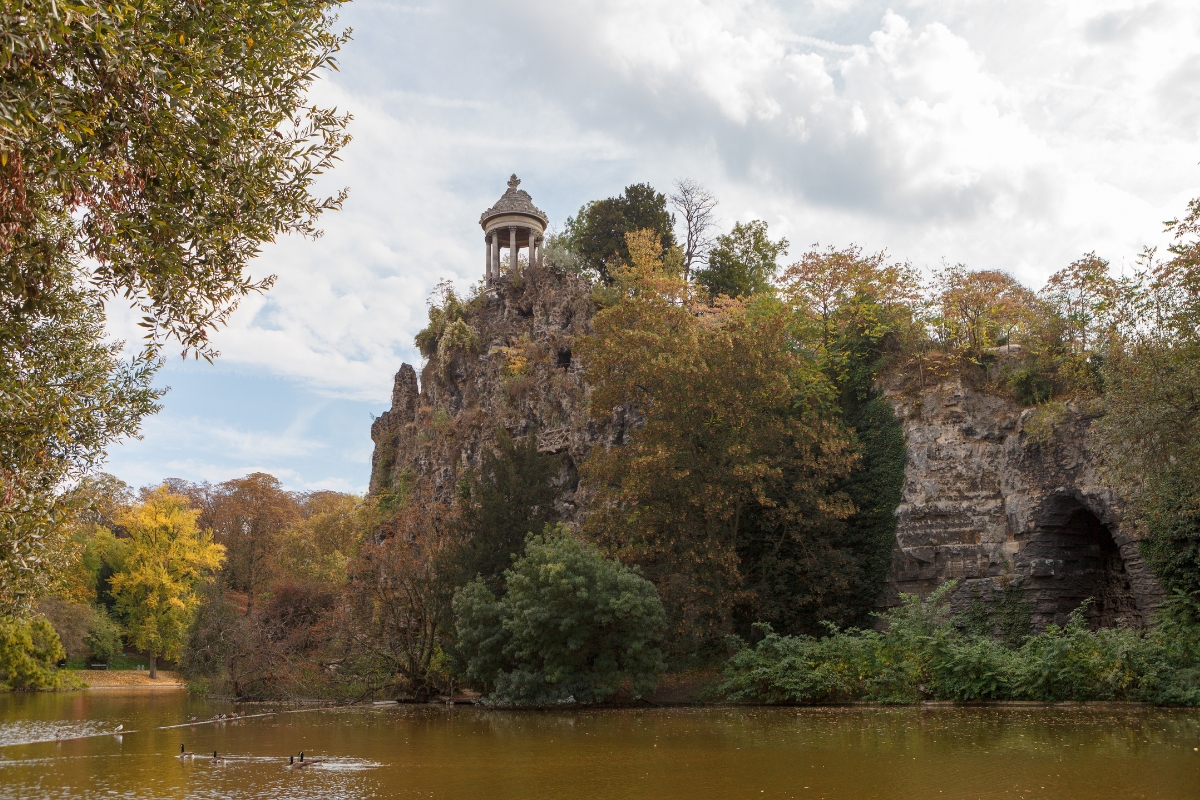 3. Belleville-Menilmontant
Belleville-Menilmontant is a district of real grit and character. One of Paris's bohemian hotspots, the quarter ranges from the edges of Parc des Buttes-Chaumont to the 11th Arrondissement in the south.
Between those boundaries is a patchwork of multicultural eateries – from soy-scented Canton cookhouses to colorful Caribbean jerk shacks – and graffiti-strewn art workshops. Some great bars (Aux Folies is a favorite) are there too if you fancy an afternoon tipple.
Parts of this neighborhood feature in popular Paris street art tours.
4. Père Lachaise Cemetery
Rub shoulders with luminaries great and small by making for the Père Lachaise Cemetery. It's one of the world's most celeb-packed sepulchers, not to mention a rather beautiful and haunting place to spend an afternoon in Paris.
The site is a winding maze of tree-topped pathways, but there are good maps to help you find the graves you'll be looking for. Most go for The Doors singer Jim Morrison, composer Frédéric Chopin, and writer Oscar Wilde, but that's just scratching the surface.
Entry is free, but with 70,000 graves in a 44-hectare area, you might prefer to have a guide to lead you to your favorite heroes, from Edith Piaf to Moliere, and more. This necro-romantic safari comes highly recommended.
Memorable Day 5
1. Saint-Germain-des-Prés
Perhaps the most quintessentially Parisian of all the neighborhoods down along the Seine River, Saint-Germain-des-Prés comes with a hubbub of crisscrossing streets where cafés, wine bars and boutiques spill onto the sidewalks.
You'll smell strong coffee. You'll hear the pop of Loire Valley wines being uncorked. To start the day, consider Les Deux Magots. It was opened way back in 1885 and means you'll be sipping a drink where Sartre and de Beauvoir once sipped a drink! If that's not enough, this cafe was also frequented by the likes of Hemmingway, Picasso, Julia Child, and James Joyce.
Optionally, you could visit the Luxembourg Gardens first and then linger around here in the afternoon for a chocolate and pastry walking tour.
2. Luxembourg Gardens
Encircling a palace that was built in 1612 by Marie de Medici, the grand and gorgeous Jardin du Luxembourg is a natural next stop on day 5. The entrance is completely free, so it's perfect for your Paris itinerary. Avid followers of Les Misérables should know the spot as one of the main backdrops of the action in the novel by Victor Hugo.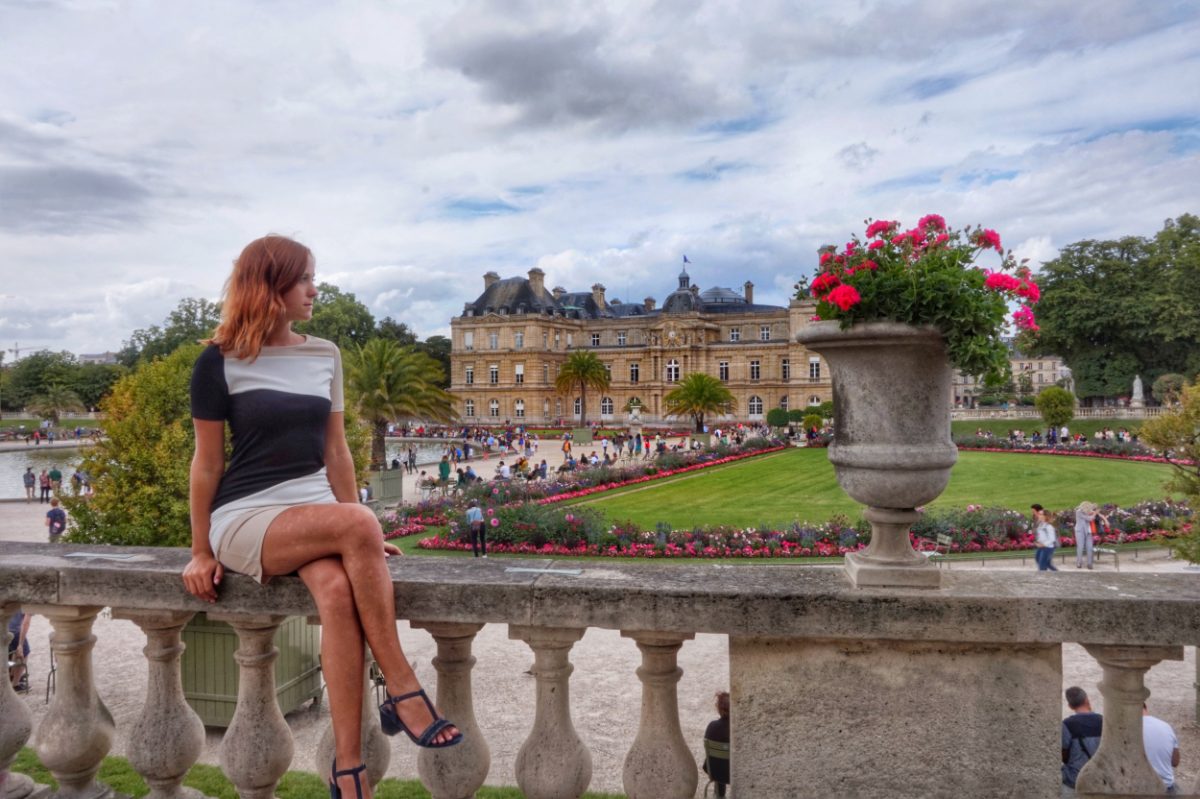 3. Catacombs of Paris
Haunting and dark, the underbelly of the City of Lights awaits in the Catacombs of Paris. Once a series of tunnels intended to connect the town's growing stone quarries, they were commandeered in the 1770s to hold human remains from overflowing graveyards across the capital.
Today, you can go 243 steps underground to witness the walls of bones and skulls. Visits should take around an hour, but there might be some waiting time as they only allow a fixed number of people underground at a time.
Book tickets earlier to skip the lines at the Catacombs. And if you want to see parts of the catacombs that are not available to the normal public, there's a VIP Restricted Access tour.
4. Bois de Vincennes
A breath of fresh air awaits down in the Bois de Vincennes (it's the perfect antidote to the shadowy tunnels of the Catacombs). Ride the metro to this park right on the eastern fringes of the city and you'll be rewarded with wide, open green spaces brimming with flower-topped lakes and exotic arboretums.
Created by Napoleon III in the 1800s, it has many wonderful Paris photo spots like the donjon of the Château de Vincennes and the romantic Temple of Love.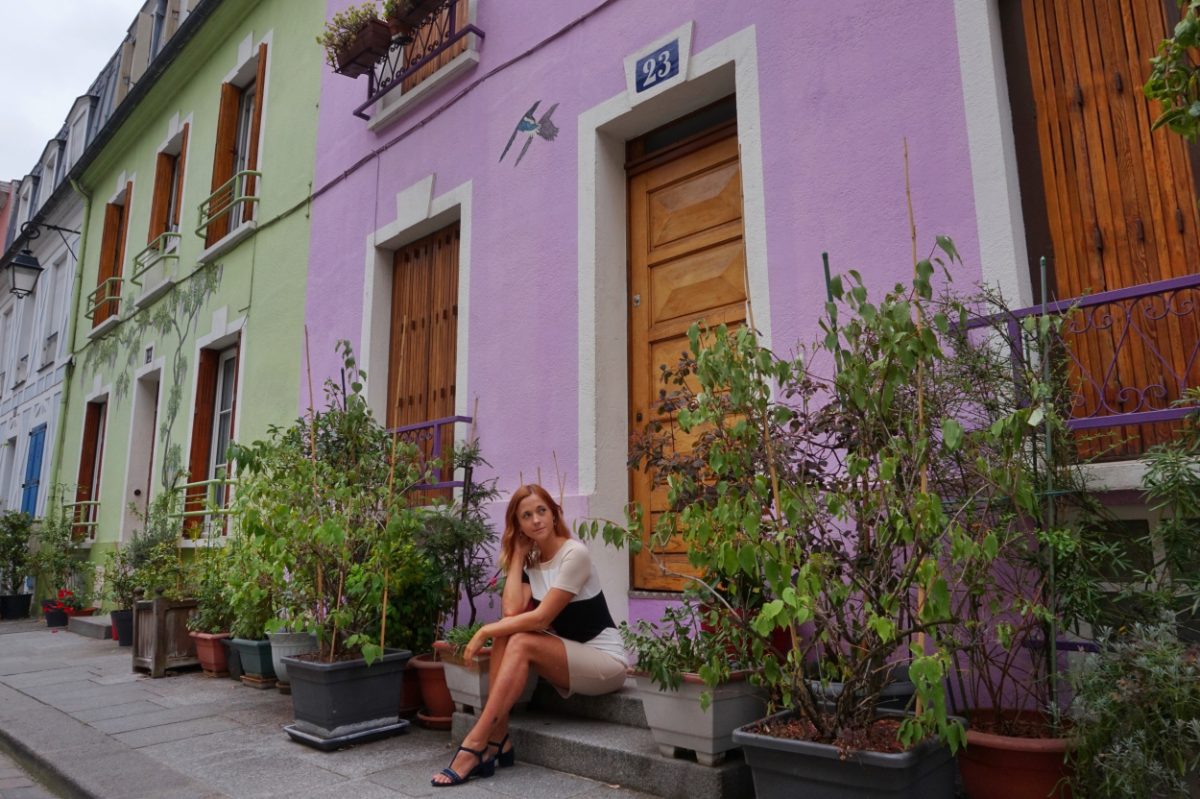 ---
If you have more days to spend in Paris, do this:
1. Disney Paris
If you have more time in Paris (or if you're a big Disney fan) head out to Disney Paris for a day or two of the Magical Kingdom- French style. Disney Paris is approximately 26 miles (42 km) from the city, and you can get there by car or Regional Express Train.
Comprised of two parks, it's generally much less crowded and much more walkable than its Florida counterpart (it's actually very similar to Disneyland in California). Don't miss Le Château de la Belle au Bois Dormant (Sleeping Beauty's Castle), and cocktails in the Hotel New York. If you have kids with you, the multi-day ticket might be a better option.
2. Take a Cooking Class
If you have extra time and an interest in the culinary arts, consider taking a cooking or baking class! This is a unique experience and a great introduction to famous French cuisine. There are many companies that provide cooking classes, including La Cuisine, Paris, which offers a great variety of classes, including a French market tour and cooking class combination experience.
Some great class options are: bread baking, pastry making class, choux pastry and chocolate eclair class, or this amazing macaron making at Galeries LaFayette. I highyl recommend the macaron class because you'll leave with a giant box of macarons for everyone!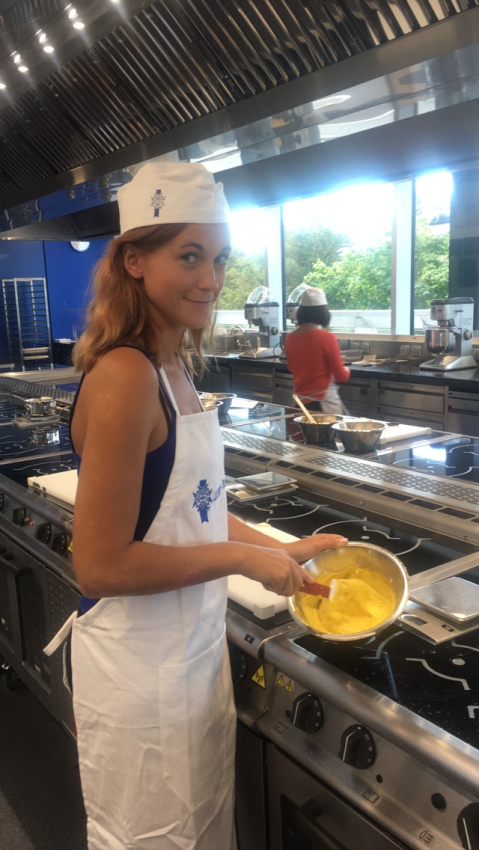 3. Get Out of Paris for a Day
There are many amazing opportunities for a day trip from Paris. From Loire Valley or Vaux le Vicomte, to the gorgeous Mont St Michel or small towns of Normandy. Highly recommend it!
---
Food in Paris
Talking about food, the French are known for their cuisine, and there is no shortage of amazing food options in Paris. Try to avoid the tourist traps in popular areas, and be prepared to venture outside of your culinary comfort zone (escargot, anyone?).
Coq au vin is a classic French dish of chicken and wine, which can't be missed on a trip to Paris. A la Biche au Bois (45 Avenue Ledru-Rollin) and La Jacobine (59-61 Rue Saint-André des Arts) are excellent options to try.
If you're looking to splurge on a fancy French dinner, check out the Michelin-rated Epicure (112 Rue du Faubourg Saint-Honoré) or the expensive l'Astrance (4 Rue Beethoven).
Montmartre is home to many small restaurants and cafes. Wander outside the main square (Place du Tertre) to avoid crowds. La Taverne de Montmartre (25 Rue Gabrielle) offers a cozy atmosphere, reasonable prices, and authentic French cuisine.
If you are a fan of desserts, don't miss the colorful Franch macarons at Laduree (75 Av. des Champs-Elysees). Pick up a beautiful box of macarons as a souvenir, or sit in the cafe and pair them with coffee or tea!
Angelina (226 Rue de Rivoli) is known for their hot chocolate and pastries. This "tea house" has a bustling and classic vibe, reminiscent of the Parisian salons of a century ago.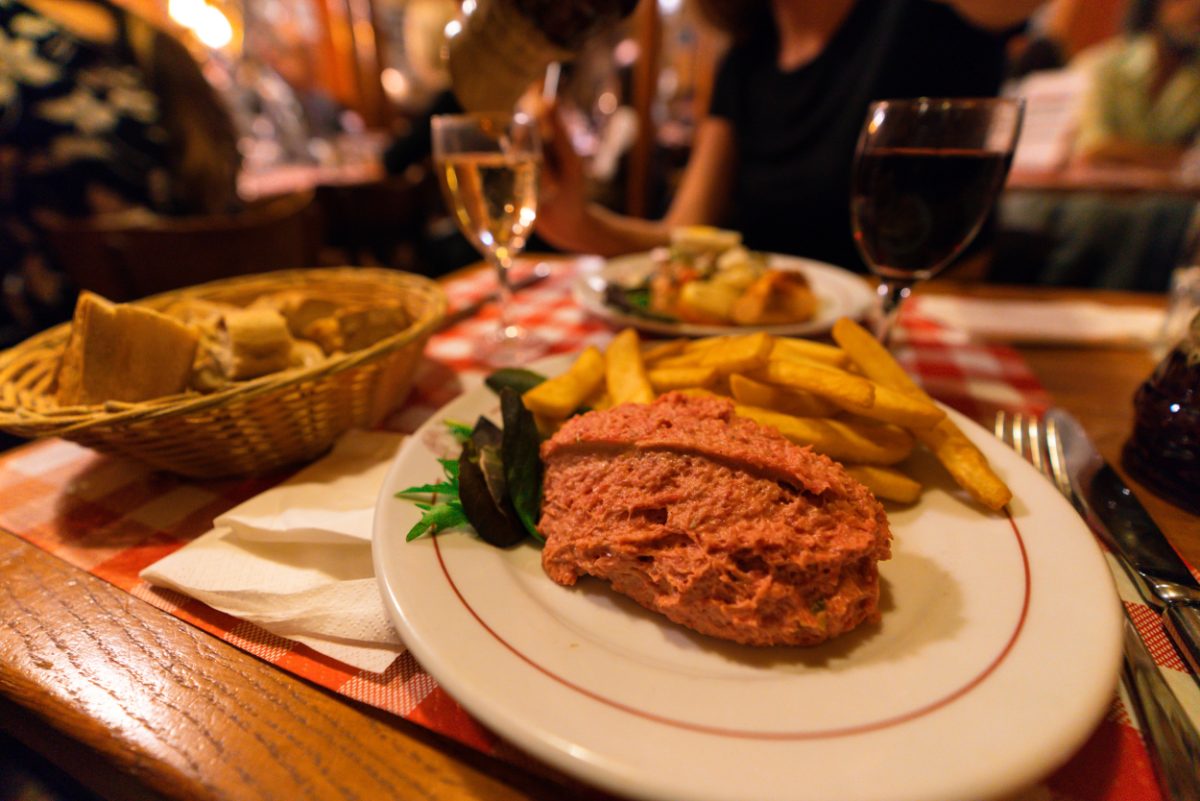 ---
Where to Stay
Given its size and popularity, there are many accommodation options to choose from in Paris. When picking a place to stay, consider location and access to transportation hubs, as well as amenities.
The Hotel Plaza Athenee offers a luxurious Parisian vibe, stunning decor, and an excellent location. This option is a splurge worthy of French royalty.
The Maison Armance offers reasonable prices in a centrally located boutique hotel. This is a great choice for those who appreciate French architecture and interior design.
For a cheaper option, stay at St. Christopher's Inns Gare du Nord, which is also conveniently located, includes many amenities and has both dorm and private rooms.
For more options, you can check out my guide on where to stay in Paris.
---
Paris is the perfect destination for art, history, culture, and cuisine. It is a city that can be enjoyed on a short timeframe, or for extended periods, and is accessible for both the budget and luxury traveler.
Regardless of your itinerary, make sure to pause and appreciate the details- the architectural nuances, manicured cityscape, fragrant food, and multicultural people. Bon voyage!