As some of you might have noticed, I'm a castle fanatic. I'm also on a mission to visit all the best fairy tale castles in Europe. It comes as no surprise then that I headed back to France – countries with one of the most beautiful castles in the world. It has the stunning castles of Loire Valley, gorgeous Mont St-Michel, Versailles and many smaller residence palaces.
However, with Versailles being the most famous castle near Paris, I wouldn't call it my favorite. Vaux le Vicomte castle stole my heart.
When you're itching for a chateau not very far Paris, consider Vaux le Vicomte. It's an intimate alternative to the flash and crowds of Versailles. A lot of historians believe that Vaux Le Vicomte is the most important palace in France. It inspired Louis the XIV to build Versailles, the most luxurious palace in the world. But it also has a great story.
---
My experience at Vaux le Vicomte Castle
While almost every visitor to France has heard of Versailles, Loire Valley, or even Fontainebleau, I feel like almost no one knows Vaux le Vicomte. Which is actually pretty funny, because most of you have probably seen this castles in movies or well-known photoshoots.
Man in the Iron Mask with Leonardo DiCaprio, Marie Antoinette with Kirsten Dunst, Vatel with Uma Thurman, or even Moonraker James Bond with Roger Moore and many other movies were filmed here.
Many of these films were supposedly set in Versailles, but actually filmed at Vaux le Vicomte. Do you see the resemblance now? Recently, even Victoria's Secret did a photoshoot at Vaux le Vicomte.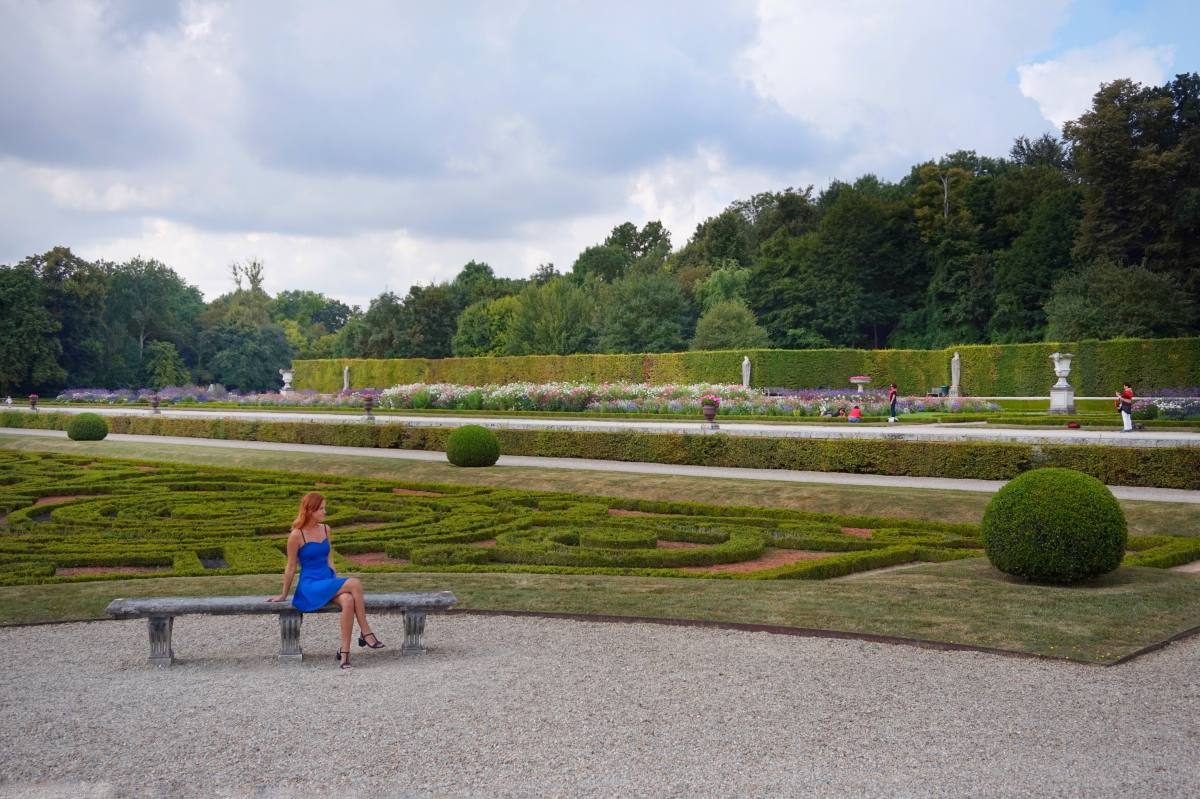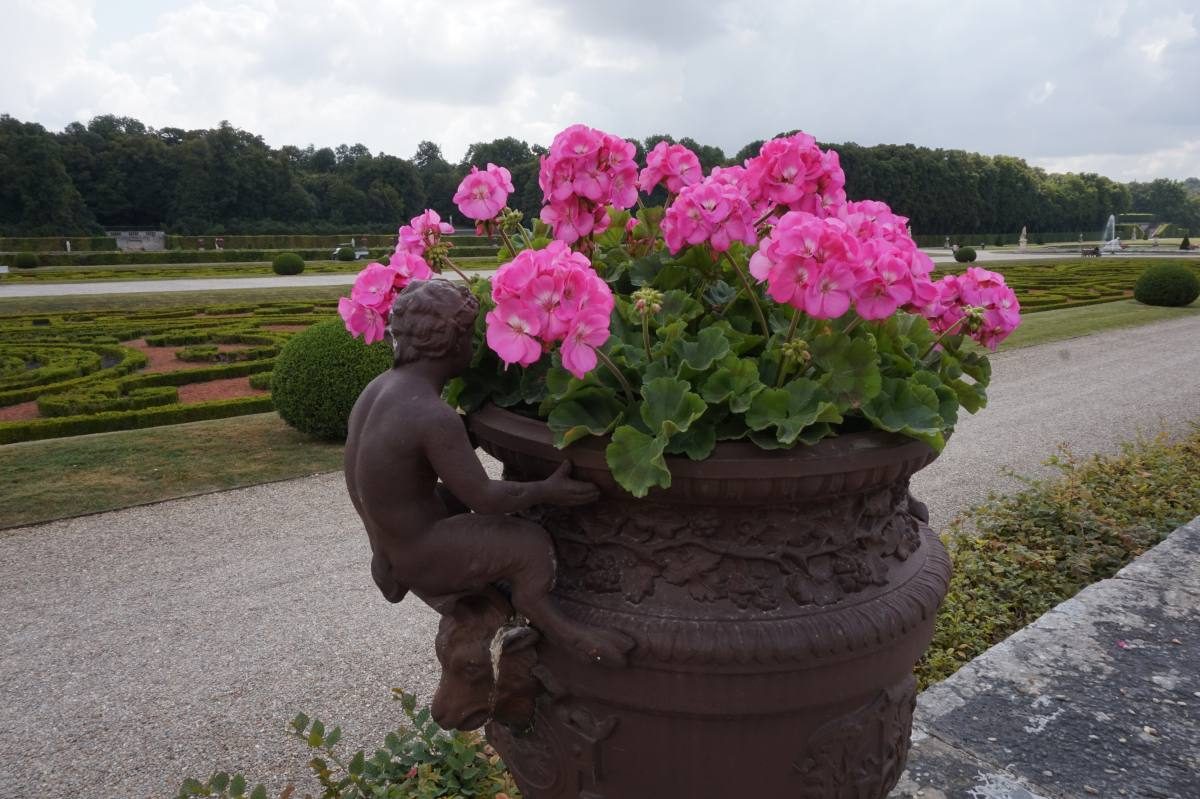 But I was kind of glad that this little gem isn't very popular. As a result there was almost noone there And trust me – I visited in the high season. I was strolling around barely seeing any other visitors for ages. It felt very intimate without hordes of tourists shuffling through from room to room. It was quite a shock after Versailles, or Loire Valley castles.
I also loved the fact that you could rent the period dresses. What's better than visiting the castle dressed up like a Baroque royalty? Speaking of quirky things I think Vaux le Vicomte had the best gift store I've ever seen, especially if you're a girl. Don't make my mistake and leave the gift buying activity for the last couple – you won't find such cute things anywhere else.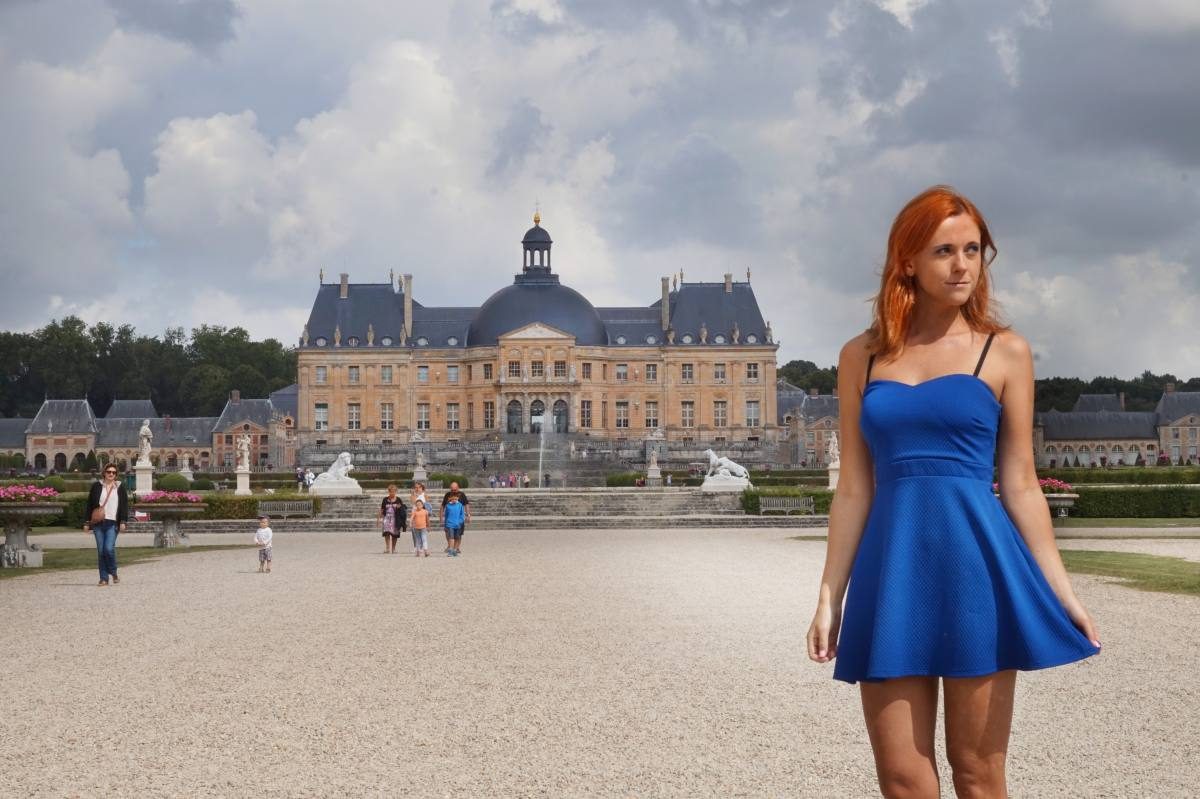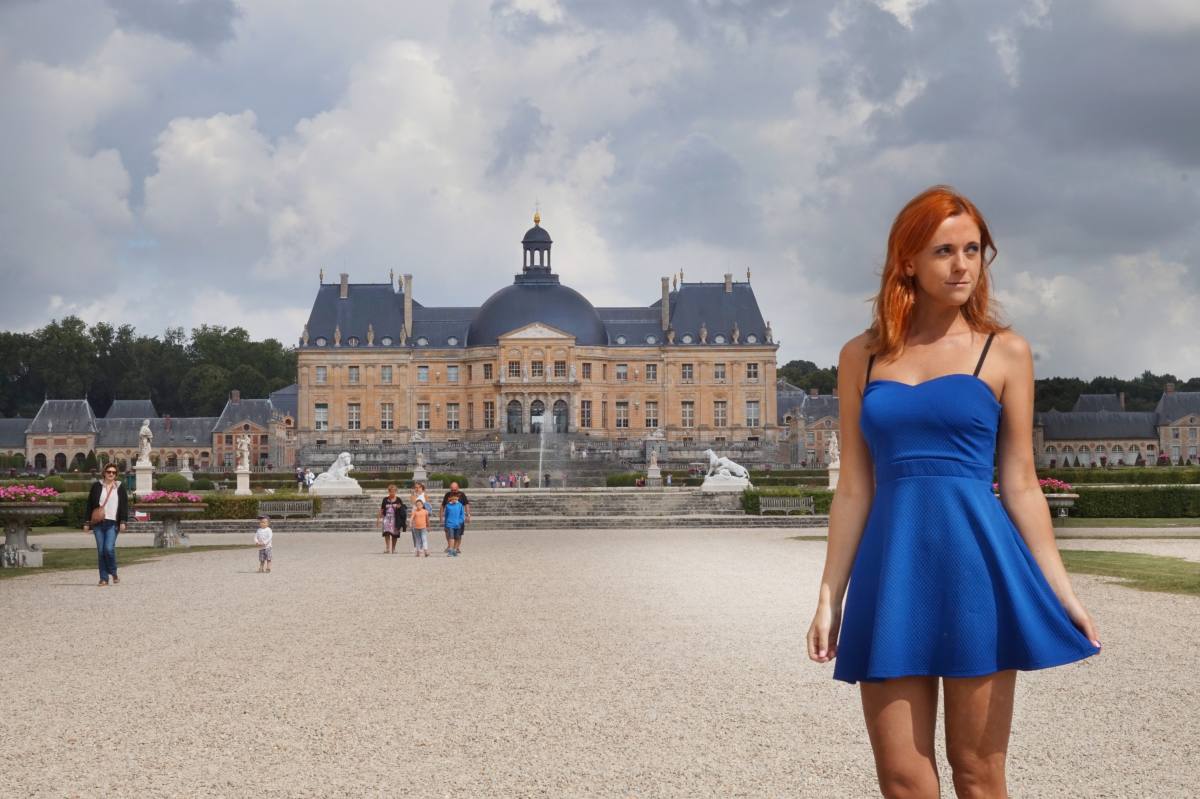 ---
Story behind Vaux le Vicomte
Vaux le Vicomte was privately owned by Nicolas Fouquet, who bought the estate it in 1641. After rising to power and elevating status as the King's Royal Superintendent of Finances, Fouquet hired the best architects to design his residence. Landscape designer André Le Nôtre, architect Louis Le Vau, and painter and decorator Charles Le Brun, the same team who would later create the shrine to the Sun King at Versailles. The castle became a masterpiece.
But Fouquet never got to enjoy his chateau for long.When the construction was completed, he proudly invited Louis the XIV to visit, to show him a special part of the residence for him. But was the biggest mistake of his life.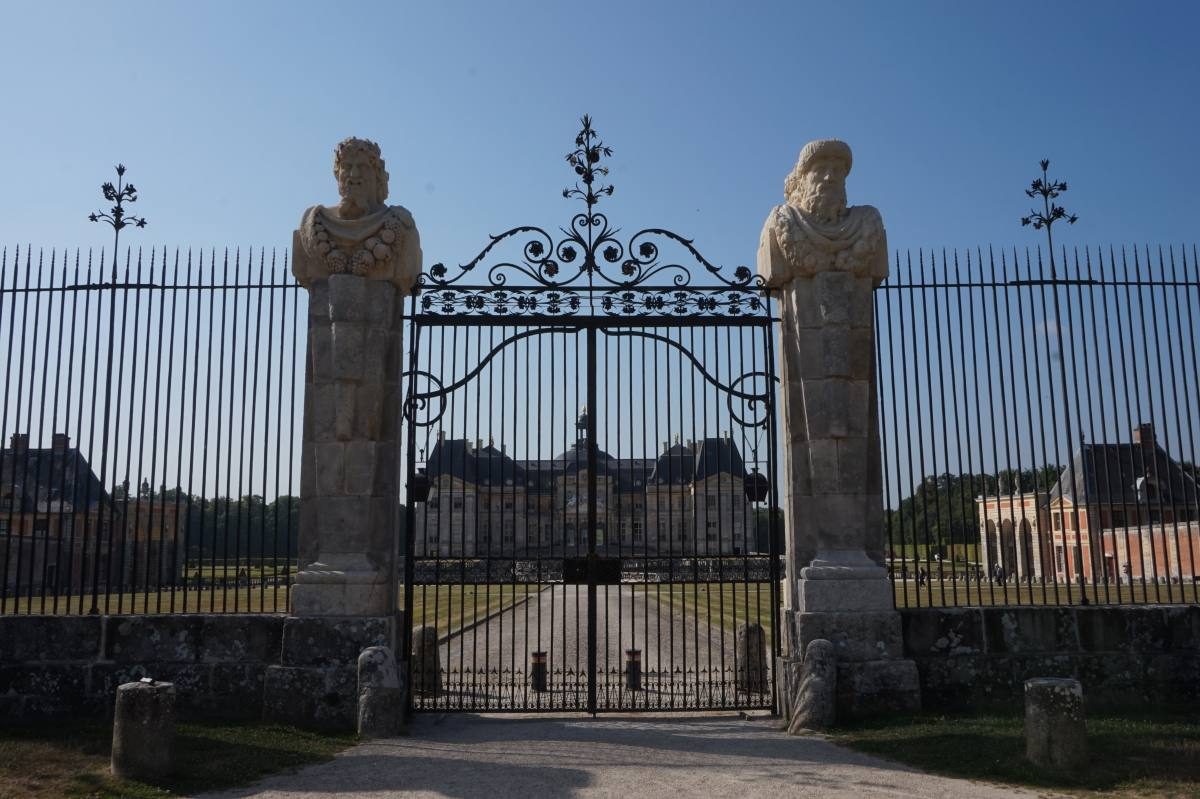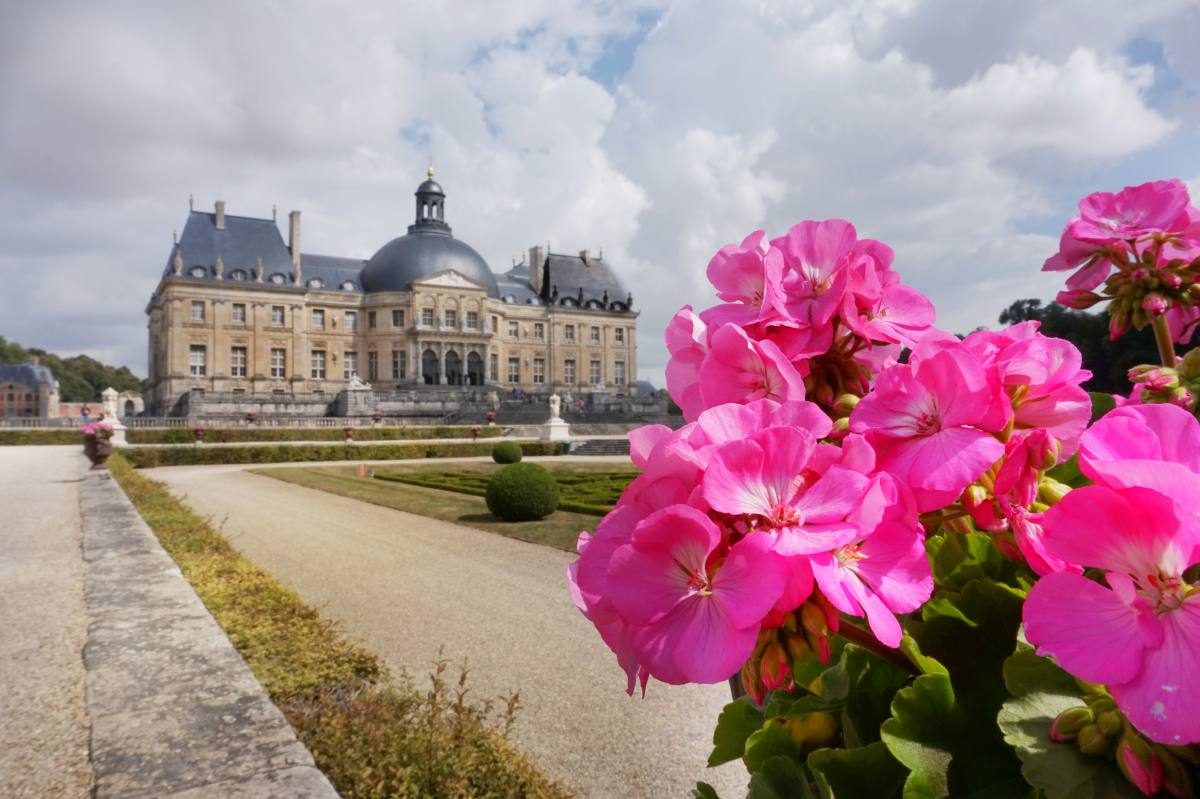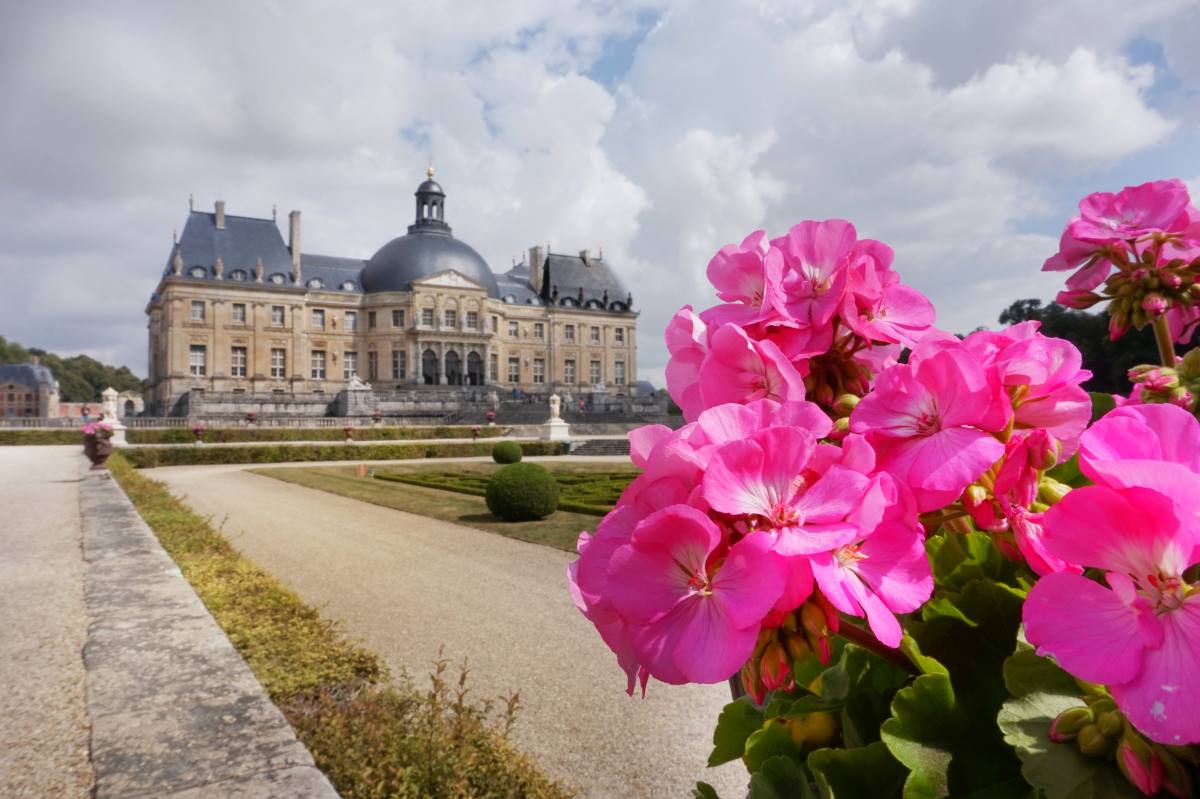 ---
The extravagance piqued Louis XIV's jealousy, and he was thrown into prison for mishandling funds. Vaux le Vicomte was too large and way too impressive for the King. Poor thing never got to enjoy his own castle.
But while Versailles feels impressive, it's not as chic as Vaux le Vicomte. As Anatole France says in Le Château de Vaux-le-Vicomte, 1888: 'What Louis XIV could not take from Fouquet was the sense of taste the feeling for art, and the delicate profound instinct for beauty that made the Superintendent so dear to all the artists who worked for him.'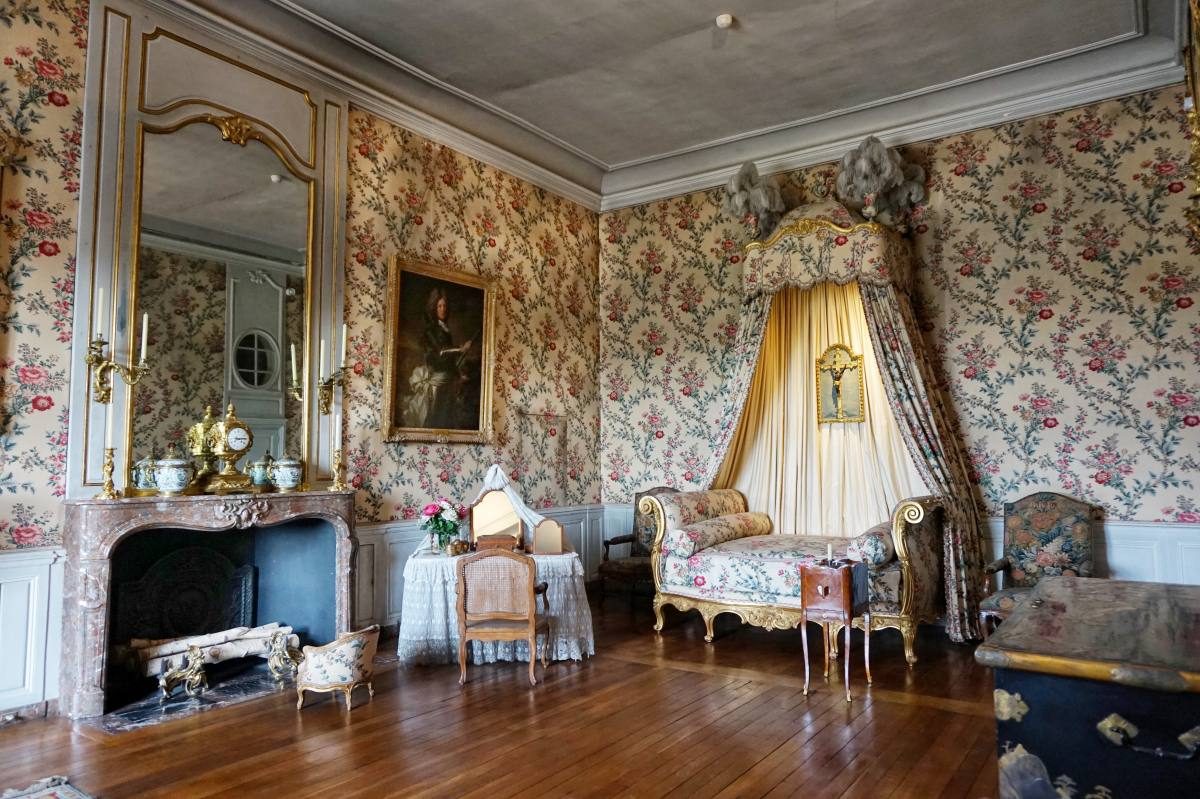 ---
How to get to Vaux le Vicomte
The easiest way to get to Vaux le Vicomte is to take a bus from Paris City Vision. They drop you off in front of the castle and pick you up a few hours later. You don't have to worry about parking, buying tickets or possible lines.
On top of that you'll still get an audioguide. I was really satisfied with the organization of this trip and the amount of time give at the castle. I didn't have to rush through anything and I also got to see another castle that day – Fontainebleau.
If you still insist on taking a train to Vaux le Vicomte, it's possible but it'll take longer. One option is a train to 'Verneuil l'Etang' and then a shuttle bus called 'chateau bus' straight to the castle. Direct trains every 60 minutes (travel time 35 minutes).
For a fancier and more expensive experience, you can splurge on a helicopter flight to the castle. Or just rent the whole castle. One day, one day… 😉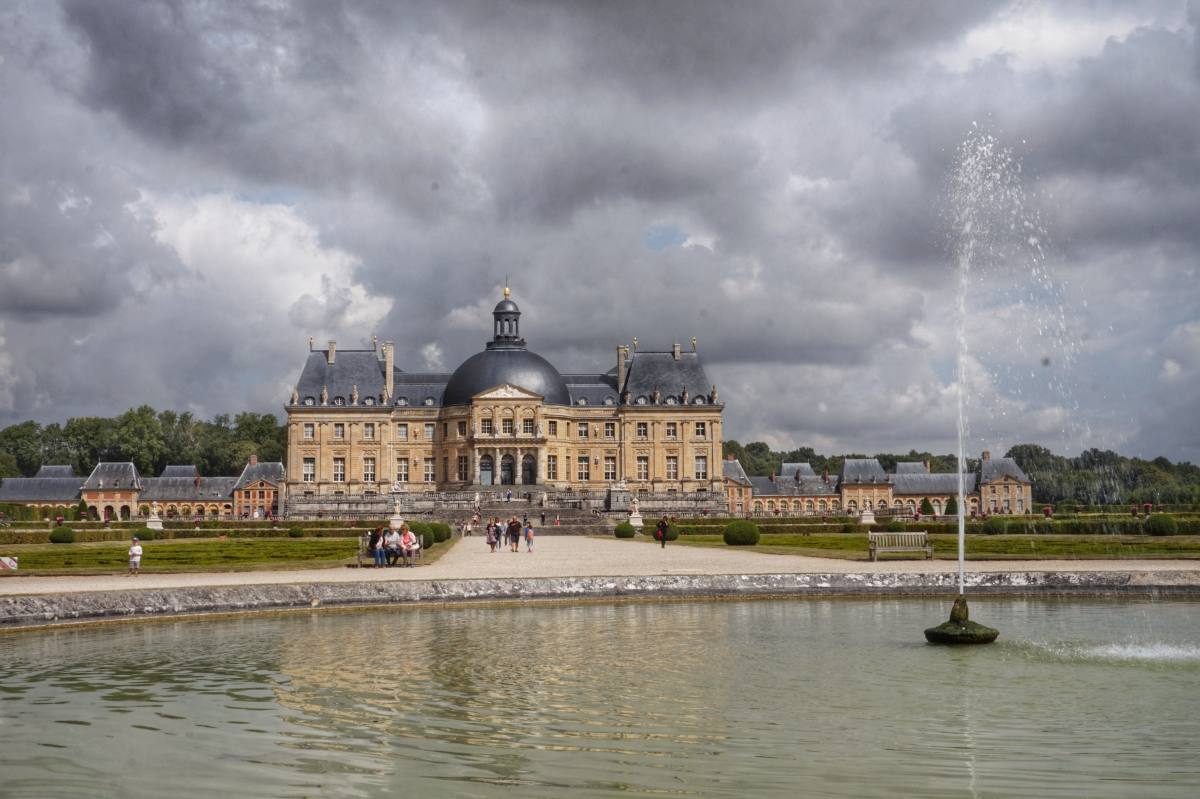 Other Tour Options
---
Fontainebleau
Since I mentioned that my shuttle bus took me to the second castle, it would be a sin not to mention it. It was actually my second time at Fontainebleau, as when I first came to Paris as a teenager my father and I stayed at his friend's place in Melun. So the UNESCO listed castle was very nearby.
Originally dating from 1137. It's also the only royal and imperial palace to have been continuously used for over 700 years. It comes as no surprise when it has 1,500 rooms on 130 acres of park and gardens!
Originally built in the 12th century by Louis VII, the château saw great change was under François I, who brought in Italian artists. His son Henri II, who understood the art, followed his footsteps and decorated it with it's monograms – the letter H, along with symbols of Diana – goddess of hunting. One of his great contributions to the look was the Ballroom, decorated with elaborate carvings.
In 1804, the newly crowned emperor, Napoleon I, decided to make Fontainebleau his imperial palace and we could see his chambers today.
But my favorite part was definitely the theatre, recently reopened to public. Established by Louis XV's mistresses, Fontainebleau hosted many live performances. But it wasn't until the Napoleon III that the place got rebuilt. He expanded the place and added vestibules, staircases, salons, a stage and under-stage area, as well as facilities for the actors, musicians, and stagehands.
The gardens at Fontainebleau, despite the size, aren't as impressive as those in Vaux le Vicomte, but you can walk around or take a horse carriage to get the feeling of it.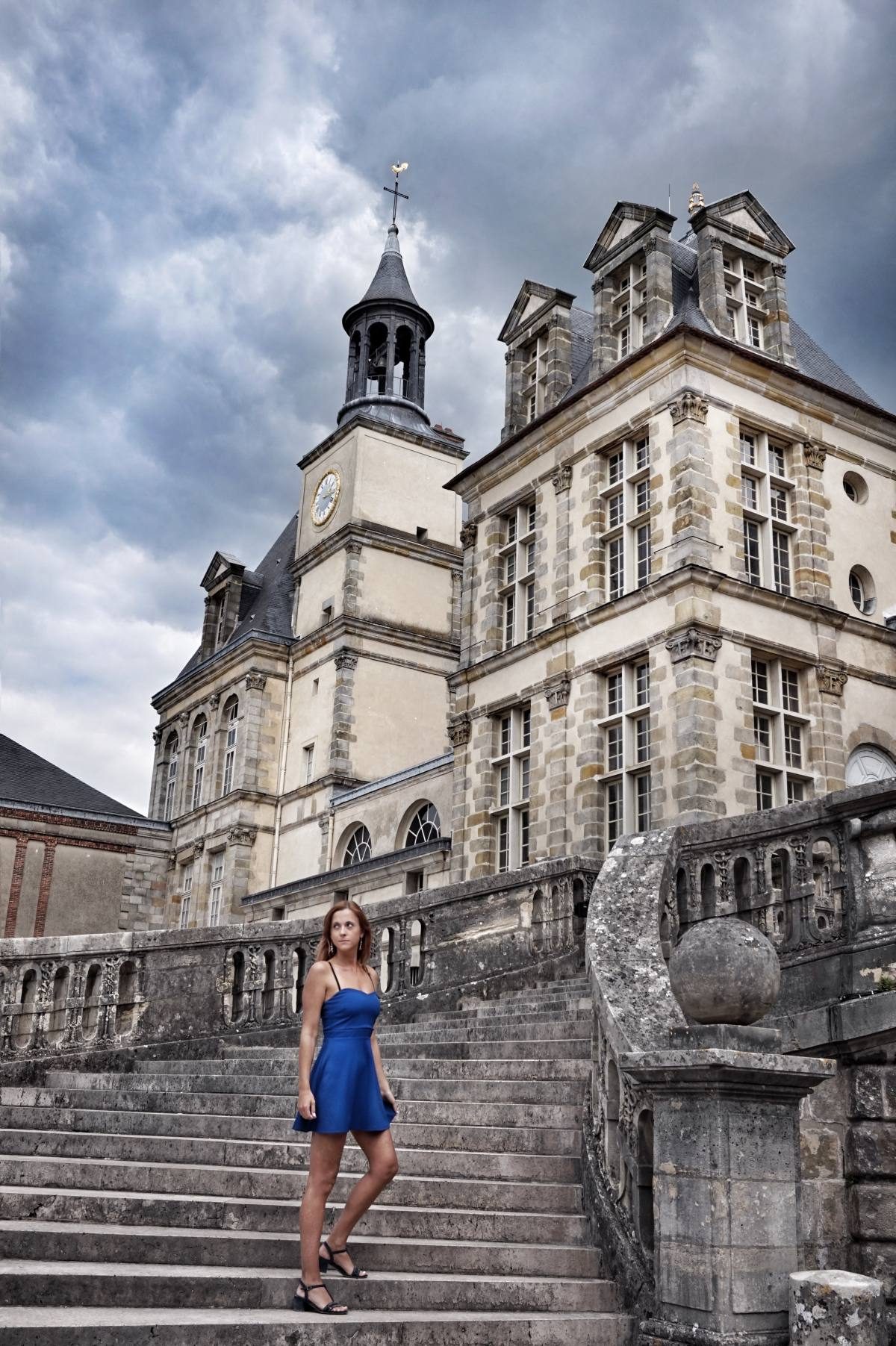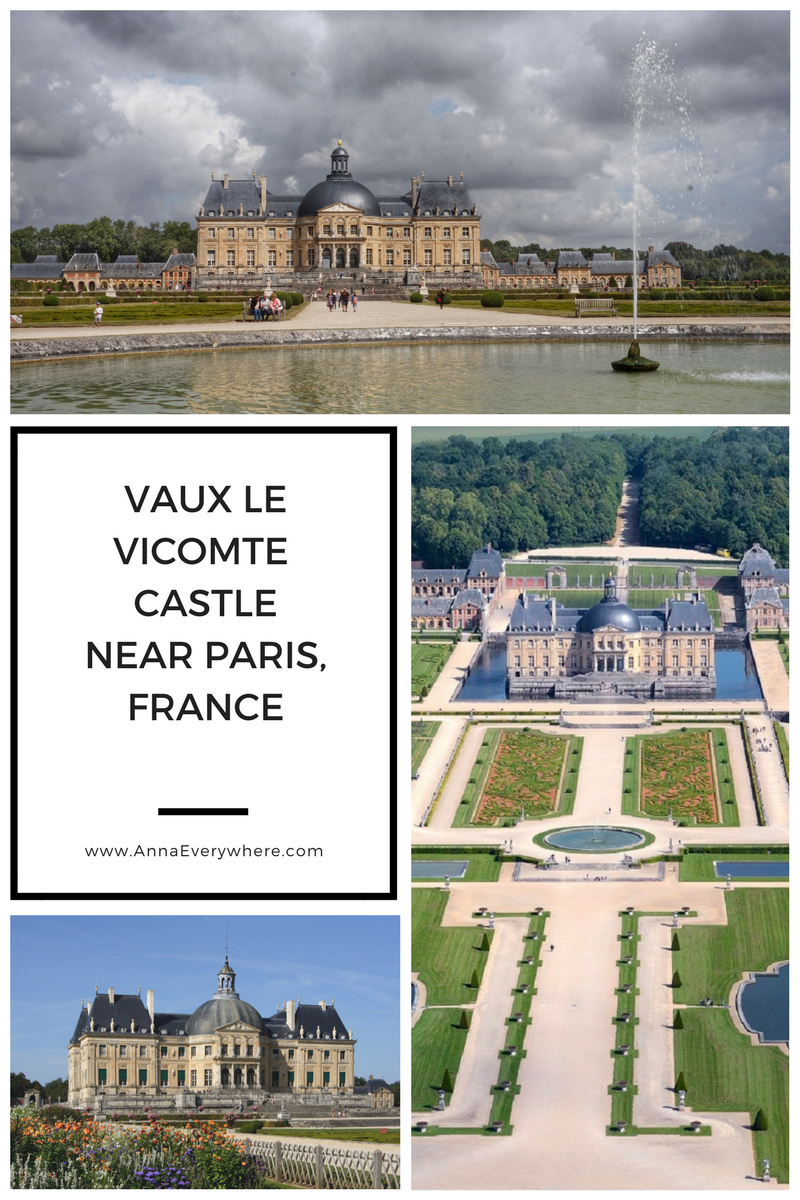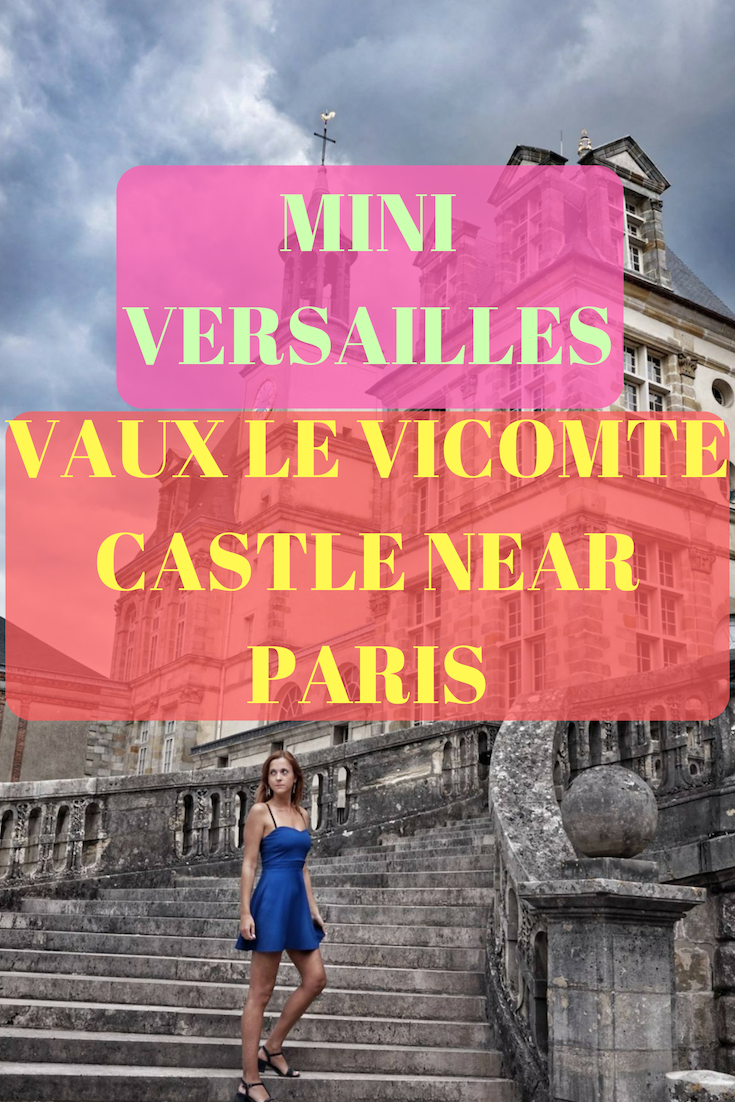 ---
Want to read more about Vaux le Vicomte or Fontainebleau?