Before having a baby based on my observations things seemed easy. Once you have a baby in a stroller you can pass security and gate-check it as I saw many parents doing it. However, as soon as I had to travel with a stroller I discovered that things weren't always as easy as just bringing your stroller to the gate…
My main stroller was damaged by the airline before I even had a baby. As ridiculous as it sounds. In fact, after getting a travel stroller we only flew our main stroller 4 times and 50% of the time it was broken.
How Our Stroller Got Damaged by the Airline
Two months before my due date we took a trip to NYC to pick up the rest of our things from the storage and get a baby stroller – after a lot of research, I went with Uppababy Vista.
While I could obviously buy A stroller in Italy, as I was looking for a perfect travel stroller the one I wanted the most wasn't available (I ended up selling my Vista fairly quickly though, it didn't work for us). My husband and I put it together, tried it out and folded it as instructed for a flight back home to Italy with Delta Airlines.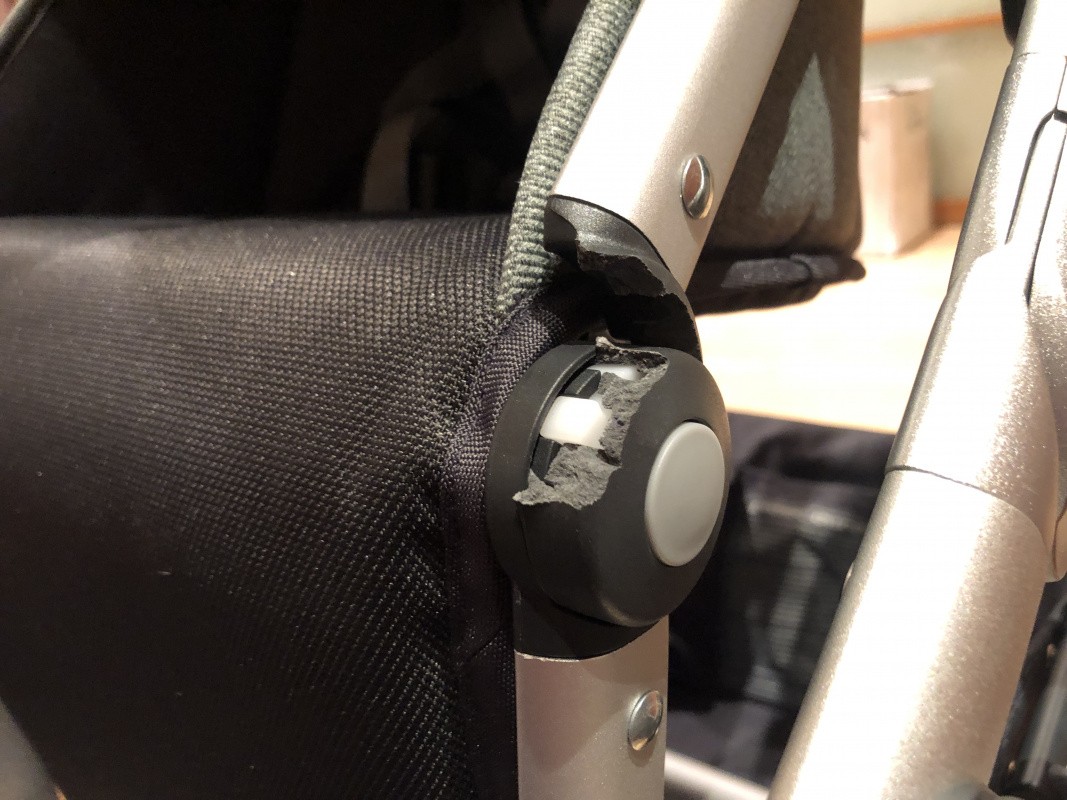 Since we had no baby yet we decided we could check it together with our luggage instead of gate checking it. For safety reasons we even paid $25 at JFK airport for plastic wrap leaving the wheels uncovered as it was easier to carry it that way.
When we landed in Milan we found our stroller rewrapped in another set of plastic with wheels in plastic. Everything looked fine so we decided to bring it home, but even if we tried to unwrap it at the airport there was so much plastic on it that unless we had a big knife it would have been a mission impossible.
---
After finally arriving back home and unwrapping the stroller we discovered that the seat has been broken in two places, making it basically useless.
We got lucky that the rest of the stroller arrived in perfect condition, but since it's a moveable piece that has been broken it required us to purchase another replacement seat for $190.
This is when I started to google how to claim a refund and found out that some airlines have a ridiculous policy regarding baby strollers and what happens when they get damaged which it turns isn't as rare as it may appear.
Since then I always exclusively bring a stroller that fits in the cabin – also because some airlines like Emirates don't return the stroller for layovers. The only times we had to gate check a stroller was during moving and sadly my stroller did arrive broken again.
Another time I had to gate check a car seat my car seat was lost along with another stroller and someone's wheelchair! Unfortunately, it's a very common occurrence!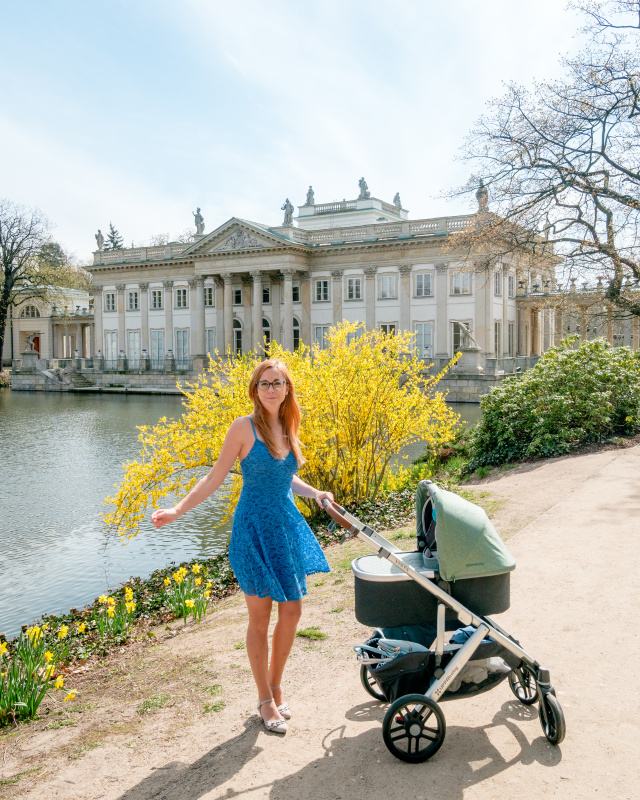 ---
Are Airlines Responsible for Damaged Strollers?
According to the US Government, they are but it's not always the case. It depends on the airline and its regulations. I highly recommend you before booking your flight checking the airline's policies.
It's better to be safe than sorry, especially if you own an expensive pram – truth to be told these days most baby strollers aren't cheap!
After over 100 flights with two kids, I will always tell you one thing: bring a travel stroller that fits into the overhead bin in-cabin.
While gate checking is free I've seen so many strollers being damaged or lost that ti's just not worth the stress. Travel strollers don't lose their value usually so you can resell them easily – or even buy a used one yourself.
What to Pay Attention To When Booking Your Flights?
Apart from specific airlines' policies (listed below), there are a few other factors and things to know.
Make sure which airline is the one operating your flight. I generally avoid booking flights operated by another airline after a few horror stories, such as my flight not being booked by a partner airline or mishandled luggage.
Just because you booked your flight on let's say Delta website it doesn't mean that this flight isn't operated by another airline. It usually states it under your flight: * Flight operated by XYZ.
The airline that operated your flight is the one responsible for damaged, delayed or lost luggage. Not the airline you booked your flight with. Always without any exception. However…
In specific cases, like when you're traveling on, let's say KLM or AirFrance, but you're a US-based customer you might be contacted by Delta operations after your initial claim with the original airline.
It actually happened when the stroller got destroyed for the second time by KLM, but Delta gave us a cheque. All those airlines are in SkyTeam Alliance and it's easier for them to handle things locally.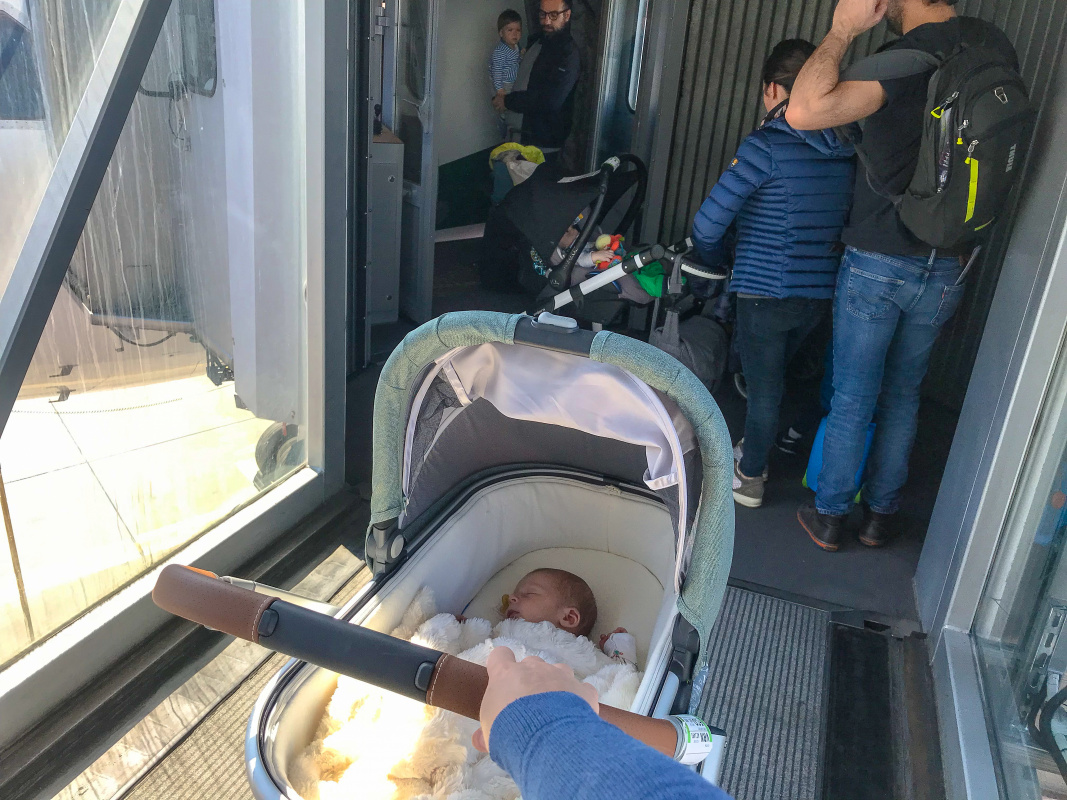 ---
---
It's not surprising that non-US airlines are generally more child-friendly than US airlines in almost every category. There is no one standard when it comes to checking or carrying-on strollers, and liability for potential damages. Hence why I got a travel stroller that I can take on board with me these days exclusively (Babyzen Yoyo is my favorite and most practical).
Delta Airlines Baby Stroller Policy & Liability
Children's strollers and child safety seats are not counted as part of the standard baggage and therefore can be easily checked for free.

For your convenience, these items may be checked at the curbside, the ticket counter or at the gate.

If you feel your baggage was damaged during a flight, bring it to the Delta Air Lines airport baggage office immediately after arrival. All damages will need to be reviewed and evaluated by the baggage service office personnel. If advised, complete the Baggage Claim Form above, in "Begin Your Claim", as soon as possible. You must report your claim within 24 hours for U.S. travel and seven days for international travel.
Since we couldn't open our stroller at the airport we were worried our claim won't be accepted, but it was! We sent photos and Delta provided us with a cheque to replace a broken stroller seat.
The process was easy, I called, received an apology and was asked to submit an online claim. Within 2 days we got an email that they're sending a cheque.
American Airlines Baby Stroller Policy & Liability
Strollers over 20 lbs / 9 kgs must be checked at the ticket counter.
What kind of policy is this? Which is basically 95% of strollers. Have fun bringing your luggage and to carry your baby all the way through the airport, security and then waiting for it to arrive at the luggage belt? What if you have twins?
There's also no information about liability for situations in which strollers get damaged or lost. I was able to find this information about a fellow traveler that after months of harassing American Airlines he finally got reimbursed for a broken stroller.
United Airlines Baby Stroller Policy & Liability
Customers can use strollers or folding wagons throughout the airport, but they must be checked at the departure gate. No strollers or folding wagons of any size are permitted as a carry-on item. Large, non-collapsible strollers or non-folding wagons cannot be checked at the gate, so please see a United representative at the airport check-in counter to check these items.

United is not liable for damage to strollers or folding wagons that aren't checked at the ticket counter in a box.
Have you ever seen any parents who would like to check the stroller at the gate and bring a box for it? I mean, seriously, what kind of policy is this?! Basically, United is saying that they could just loose or break your stroller and have no responsibility for it. I don't know about you, but I won't be booking my trips with a stroller on United Airlines.
Southwest Baby Stroller Policy & Liability
The Customer may check the stroller and CRS or car seat at the curb, ticket counter, or gate. Southwest Airlines will not assume liability for damage to strollers, CRS's or car seats.
Sounds like I won't be flying Southwest with a stroller too, since they tkae no responsibility for any damages.
Hawaiian Airlines Baby Stroller Policy & Liability
We will allow you to carry a stroller onboard the aircraft without counting against your allotted carry-on baggage allowance if you are traveling with a child using the stroller, and there is room on the aircraft for the stroller to be stowed safely beneath the seat in front of you or in and overhead compartment.

If your stroller cannot be accommodated on the cabin of our aircraft, we will accept it for travel in the baggage compartment as a gate checked item. Upon arrival, we will return your stroller to you at the arrival gate.
JetBlue Baby Stroller Policy & Liability
JetBlue will courtesy gate-check any of the following: strollers, car seats, child carriers/backpack carriers, booster seats, wheelchairs, walkers, canes, or crutches. If you chose to check any of these items (at the check-in counter or gate-check), it will not count as one of your checked bags and there is no fee assessed.
Qatar Airways Baby Stroller Policy & Liability
Delivery of your personal stroller at the aircraft's door once you disembark is no longer available at Hamad International Airport.
This basically means you can't gate check your stroller anymore on Qatar and Emirates. However, you can pick up a disposable umbrella stroller at the airport.
I personally would be very careful flying on Qatar with a baby that requires extra things. For my recent four trips on Qatar and Emirates my husband and I were asked to check our expensive camera gear because they only allowed us to have 7 kg of hand luggage on board (yes, they weighed it everywhere!) even in Business Class even though it states we should have been allowed 15 kg.
Emirates also refused us a diaper bag for 1.5 year old baby, claiming that we can't have it because the baby can't carry it and we already have carry-on suitcase. As I always say: be prepared for every eventuality when flying with a baby.
Qatar provides you with baby equipment on board, such as a small toy, diaper bag (2 diapers, 4 wipes, baby lotion, and baby powder), baby meal, and toys, so you can meet their hand luggage weight requirement.
Lufthansa Baby Stroller Policy & Liability
Lufthansa has a great family-friendly policy I'd say. The lack of information about damaged or lost strollers suggests that it's treated like it was damaged luggage and reimbursement will be provided.
You can keep your buggy or pram with you until just before boarding; it will be handed back to you immediately after landing.There is adequate water for babies' bottles on board, which saves you having to buy water after you have passed through security. We also have spare nappies on board for emergencies.
With Lufthansa, children under two have a free baggage allowance of one bag weighing up to 23 kg. A car seat or folding buggy or pram or a baby seat may be transported as carry-on baggage free of charge.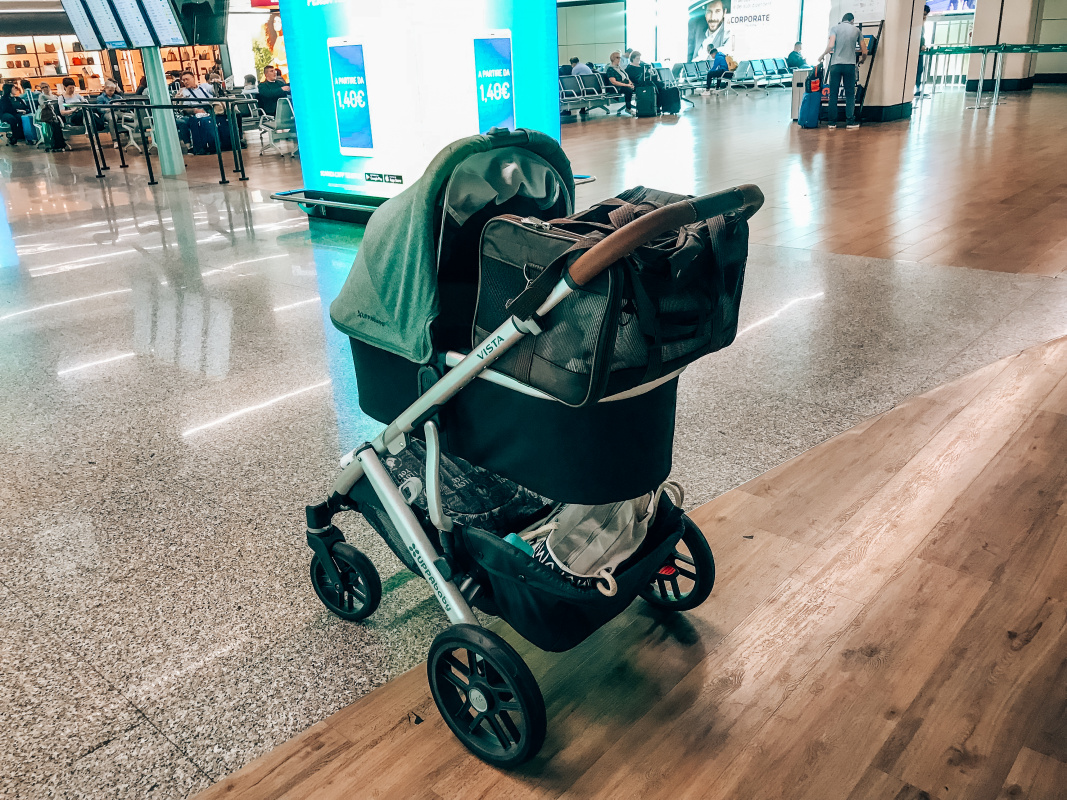 ---
KLM Baby Stroller Policy & Liability
For each child you may always bring 1 collapsible buggy free of charge on any KLM flight. If the buggy (of max. 15 x 30 x 100 cm (6 x 12 x 39 in) will not fit under the seat or in the overhead baggage compartment, you can check it in at no extra charge. Where facilities allow for it, you may wheel your child in the tagged buggy to the departure gate. At the gate, the buggy must be handed in for loading. The buggy/pram may have a protective cover but this may not contain any other items.
In terms of damaged strollers KLM is very responsive on their social media channels.
Air New Zealand Baby Stroller Policy & Liability
Strollers with a completely collapsible frame and seat will normally fit in the overhead locker on our 777-300, 777-200, 787-9 and A320 Domestic aircraft only. On our other aircraft they must be checked in because there is limited locker space. If the flight you are traveling on is full, airport staff may request that your stroller is checked in. Prams, three-wheeled jogger-style buggies and larger strollers do not fit in the overhead locker and must be checked-in on all aircraft.
Air New Zealand is absolutely fantastic when it comes to flying with babies due to their Skycouches in Economy Class. They'll also prepare your baby food and bottles.
---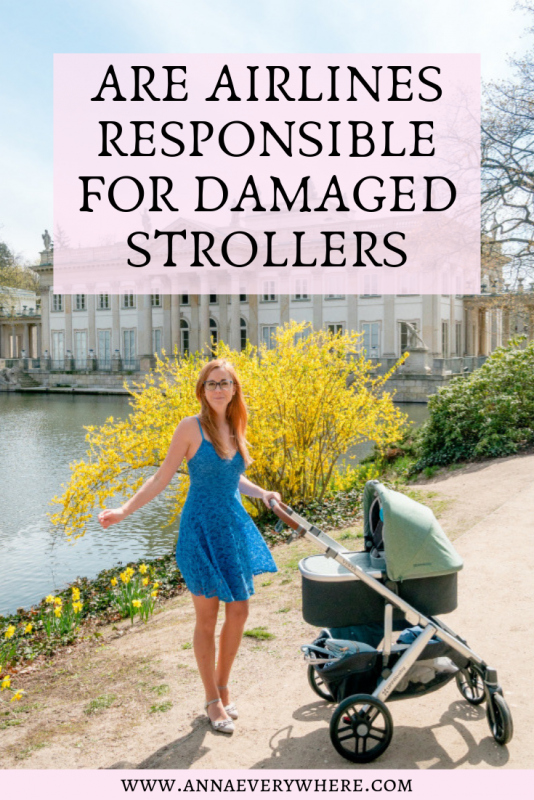 Do you have any experience dealing with broken baby strollers? Did the airline handle things well? Would love to hear your thoughts!