The first flight with a baby can be stressful and dreadful to most parents. While for some parents flying might be unavoidable, you might also want to take a vacation or visit a family on the other side of the country, or world.
The good news is that the younger the baby, the sleepier he or she will be – and more portable. Plus, you don't have to worry about bringing a bunch of toys to keep your infant entertained. Flying with a baby isn't as hard as they say.
Our bub flew 17 times before he even turned 3 months. Over 25 before he turned 6 months.
While I'm not an expert on flying with babies (I mean, who is really?) and I realize that each kid is different, here are my best tips for flying with a newborn. Have baby, will travel!
P.S. I promise I'll be updating this post as Dylan grows older.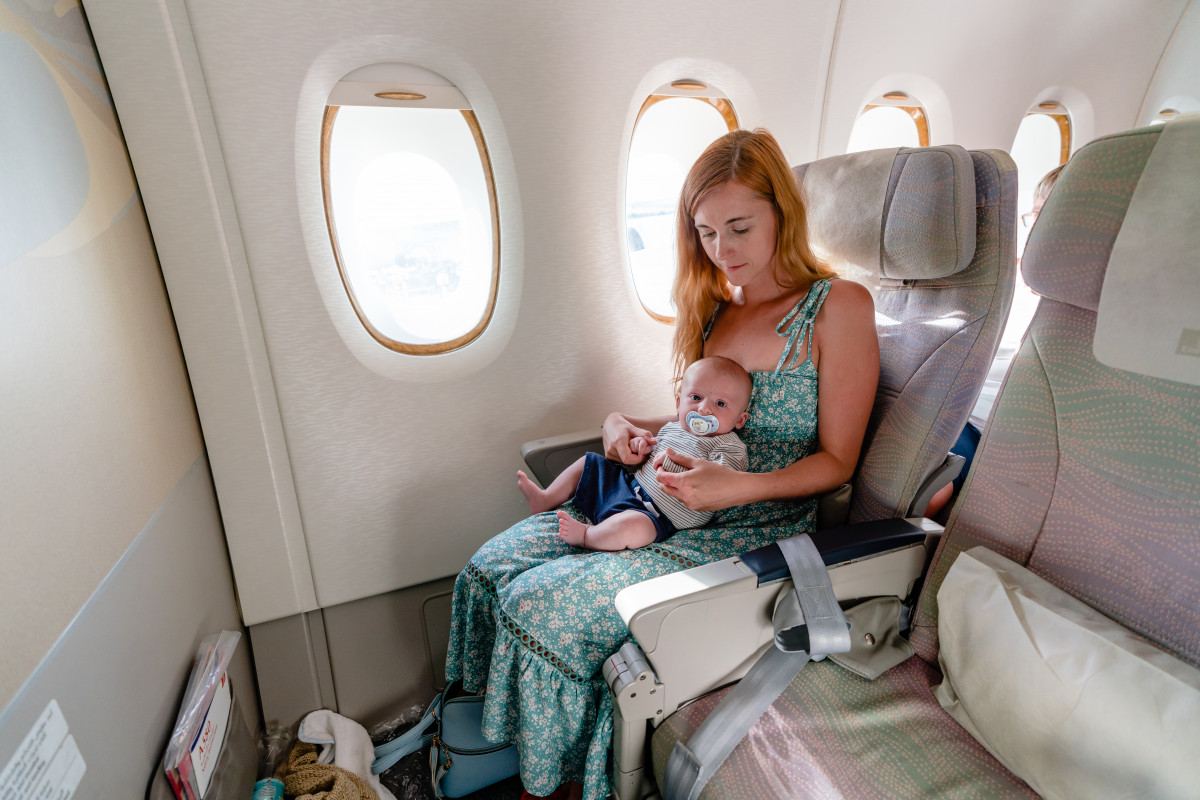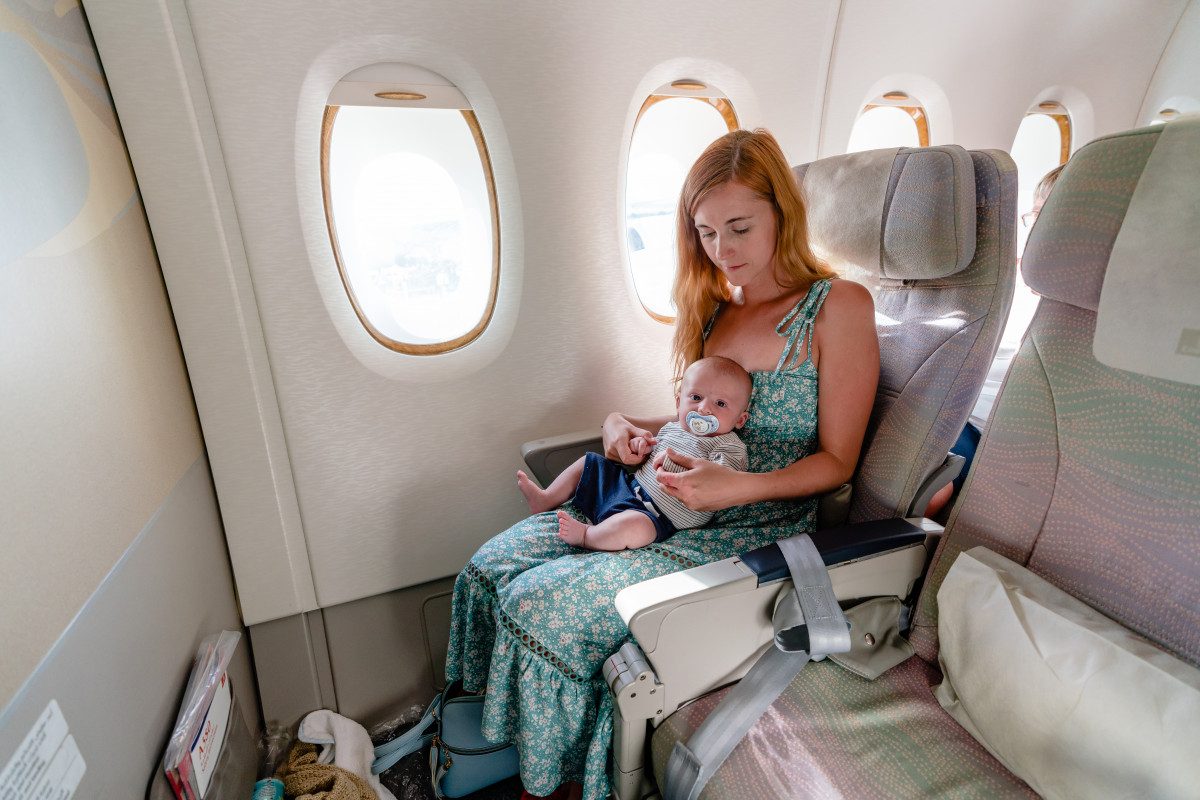 Flying with a Baby: All Your Questions Answered
When Can a Newborn Fly?
If you search for flying with a baby in Google, the most common question that appears is 'can I travel with a [insert the number of weeks/months] old baby?'.
The truth is that you can actually fly with a baby much earlier than most people think. They won't kick anyone's seat, they don't need to be entertained as much as toddlers, and they won't run down the aisle screaming.
Most airlines will allow your pipsqueak to fly as soon as he turns 2 weeks. While most parents might be scared of flying with a baby that young, or simply have no need to do this so early on, as Dylan was born in another country his first flight happened exactly on the day he turned 2 weeks old.
While flying with a fresh bub seemed dreadful, not to mention we also had a cat with us, it was way easier than I thought it would be.
My son slept through an entire flight and didn't even make a peep. The crew loved him and fellow passengers were amazed at how quiet he was.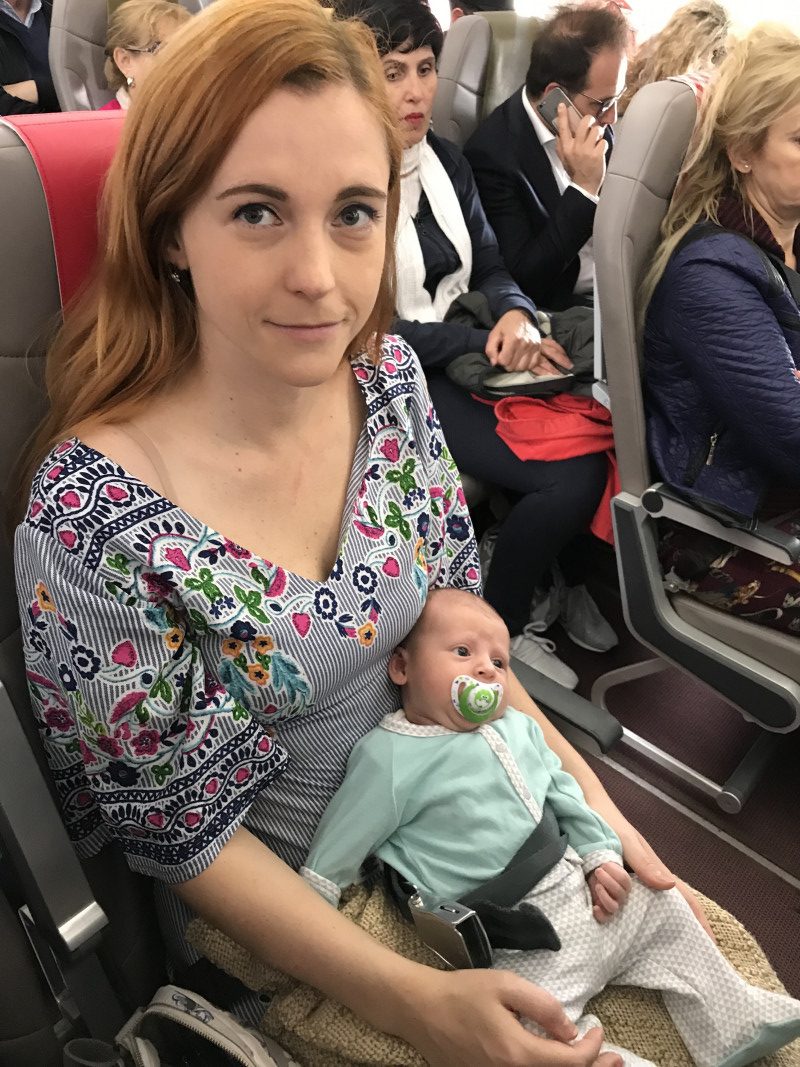 ---
TSA and Airline Policies Regarding Babies
First things first, the good news is that in the US, children under 24 months old fly free if they sit on a parent's lap. In Europe or internationally you'll only have to pay 10% fee of an adult ticket.
Once a child turns two, they become a much more expensive travel companion as they need to pay full fare for their own seat.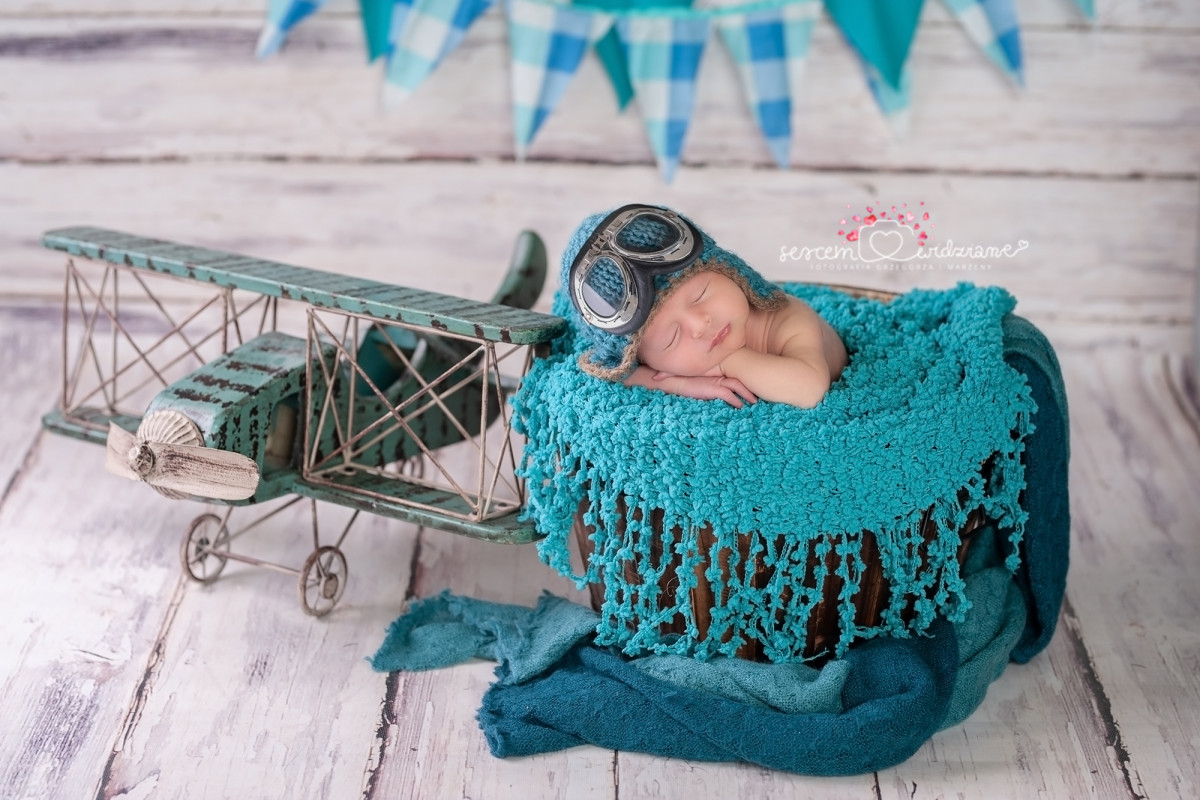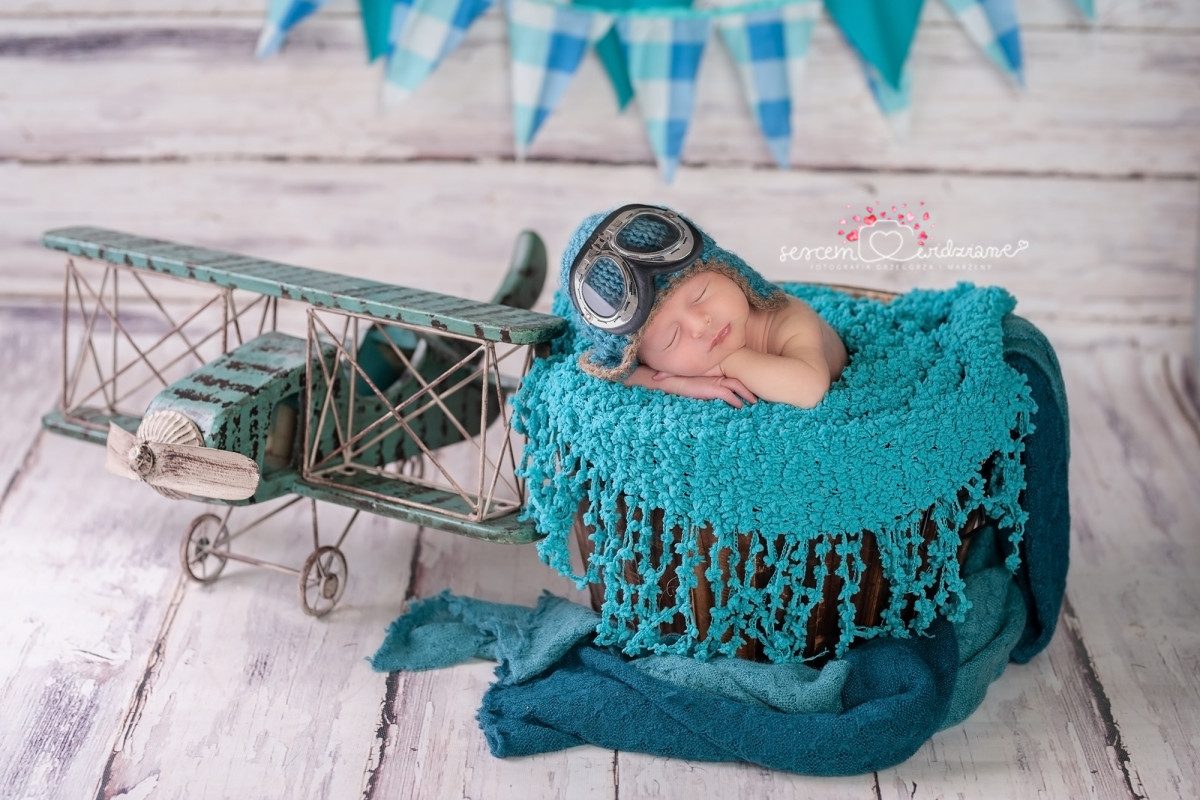 ---
Check-In and Security With a Baby
Not all airports and airlines have special family lanes. Sometimes airline staff spot those flying with a baby and will allow them to check-in using the business class desk, but don't count on it. Most of the time you won't be able to do it.
Check as much luggage as you can, so pay attention to potential luggage fees, but never check important things for your baby. I've had my luggage lost way too many times so I wouldn't risk checking things I might need immediately after arriving at the destination (like baby formula or his favorite toy).
Some airports will ask you to put your stroller through an x-ray machine (if you're gate checking your stroller), while others will not even ask you to take your baby out of the stroller. Be prepared for any circumstance.
Even if you're allowed to bring your stroller to the gate, it doesn't always mean that it will be waiting for you immediately after disembarking or during your layover.
Sometimes you'll have to find your stroller on the luggage belt later because the ground staff refuses to give it to you at the gate (or you need to wait for it for 45 minutes like at Amsterdam Schiphol).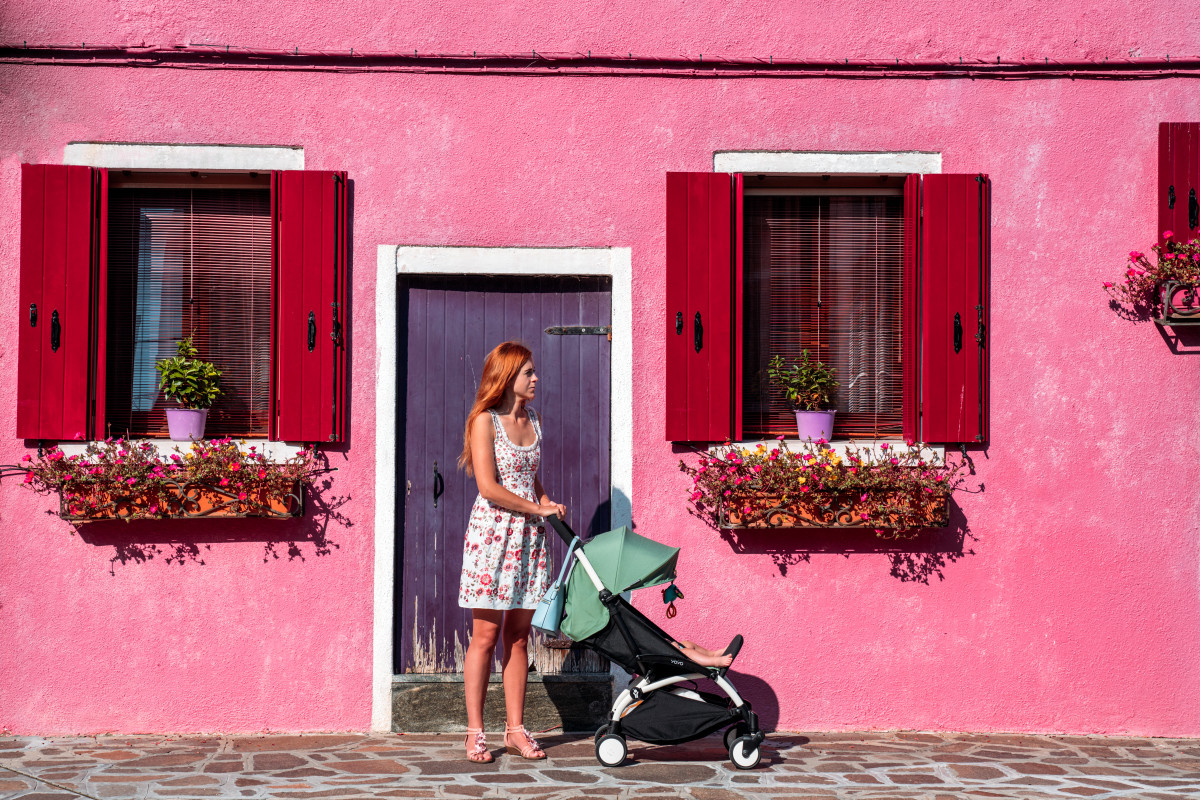 ---
Why I Don't Always Recommend Boarding First
When it is time to board, airline staff is keen to have young families board first. While it sounds exciting, it's not always a good idea. If you're reaching your plane by bus (which happens more often than it doesn't in Europe) you'll end up waiting for other passengers on the bus in a confined space and still might actually enter the plane last.
Once you're on the plane, you're stuck in your seat, so why extend this time and potentially stress the baby more? Even my cat prefers to board last.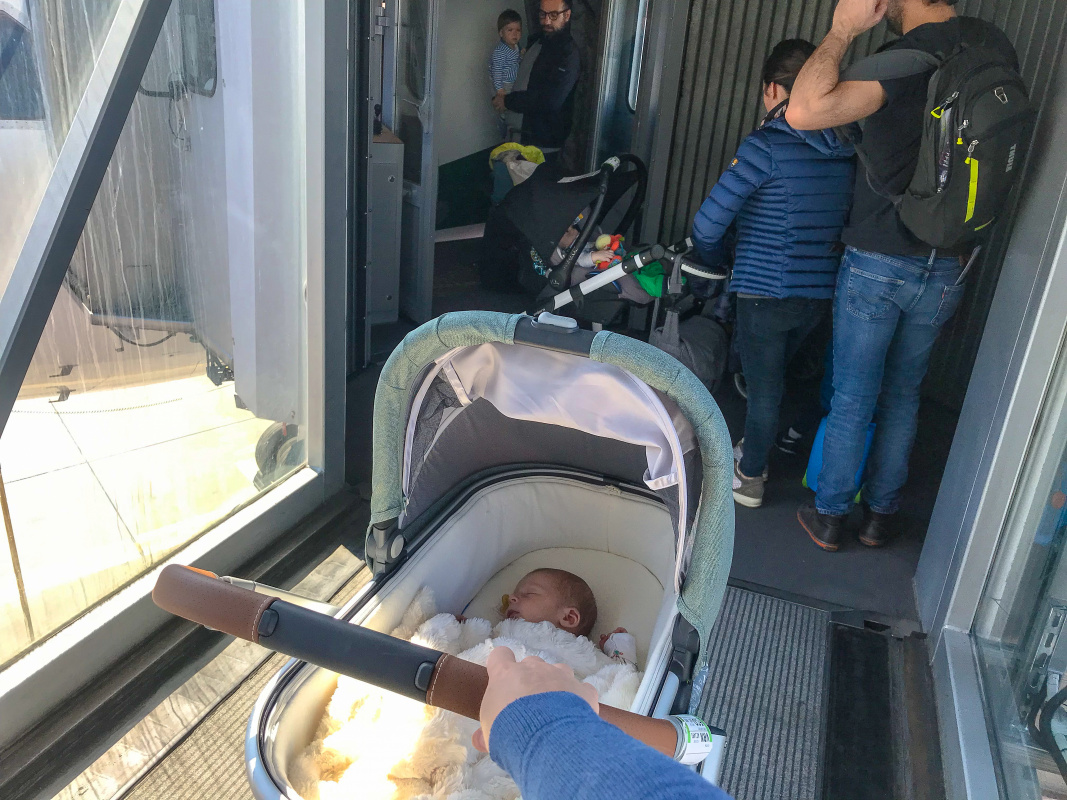 ---
Flying With An Infant On a Lap
Depending on where you're headed, flying with an infant on a lap could mean hours with an often squirmy and sweaty baby. Many parents prefer to pay extra for an extra seat, but it's only possible if you bring a car seat for your baby to sit in.
On European or Middle Eastern flights you will be given a seat belt extension to securely fasten your baby to your seat belt. On flights in the US you won't get a seatbelt for your baby as they find them unsafe. Go figure.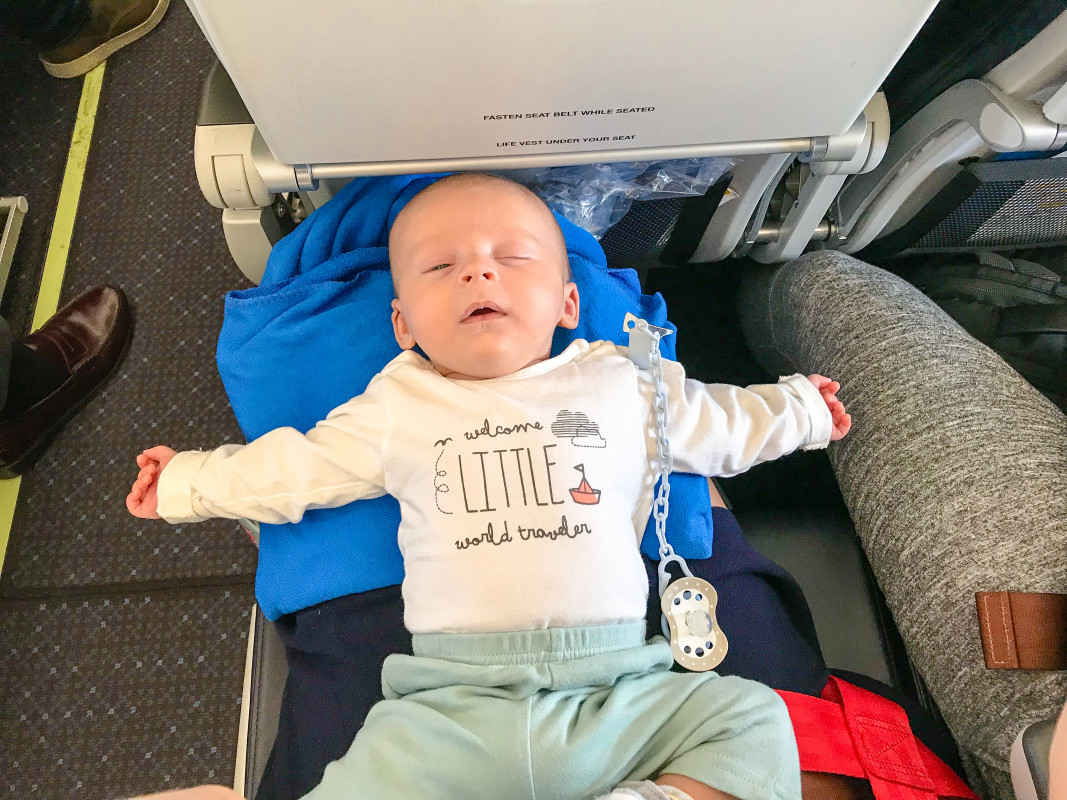 ---
Bassinets on Planes
Internationally, many planes will offer a bassinet for a baby. If you get a bassinet for your infant you can put him down for most of the flight. However, don't count on it.
Not all airlines and planes offer bassinets. Even if they do on Delta or American there are only 2 bassinets on the plane and if these seats are booked already despite calling you might not be able to sit there.
Emirates offers plenty of bassinets and automatically assigns you to one after booking your infant. I didn't even need to call and request it. Plus we got a free baby package full of toys and useful items.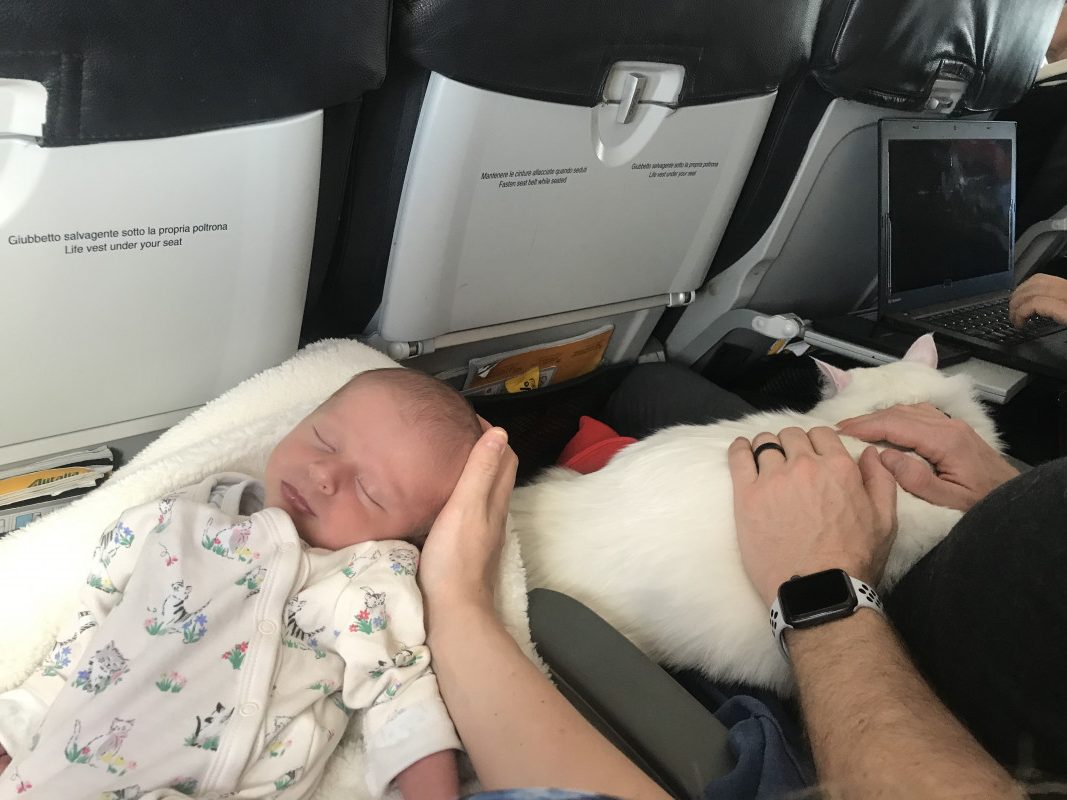 ---
Flying With a Baby Internationally: What to Know
If you're flying within the US your baby doesn't need a passport straight away. Internationally, your baby will need a passport to fly and there's no way around it.
Getting a passport for the baby isn't usually a problem. Fellow parents were warning me that it would take a minimum of 6 weeks to get a passport, especially at the Embassy overseas, but guess what – it took 5 days for both of Dylan's passports: Polish and American!
I left the hospital after 3 days, I was able to get his birth certificate from the registry when the baby was 5 days old. Getting his passport photos done was a challenge because many photo studios won't work with infants so small.
I debated taking photos by myself, but I ended up finding a nice lady who took baby's photos patiently when he was 5 days old. It can be done if time is your priority!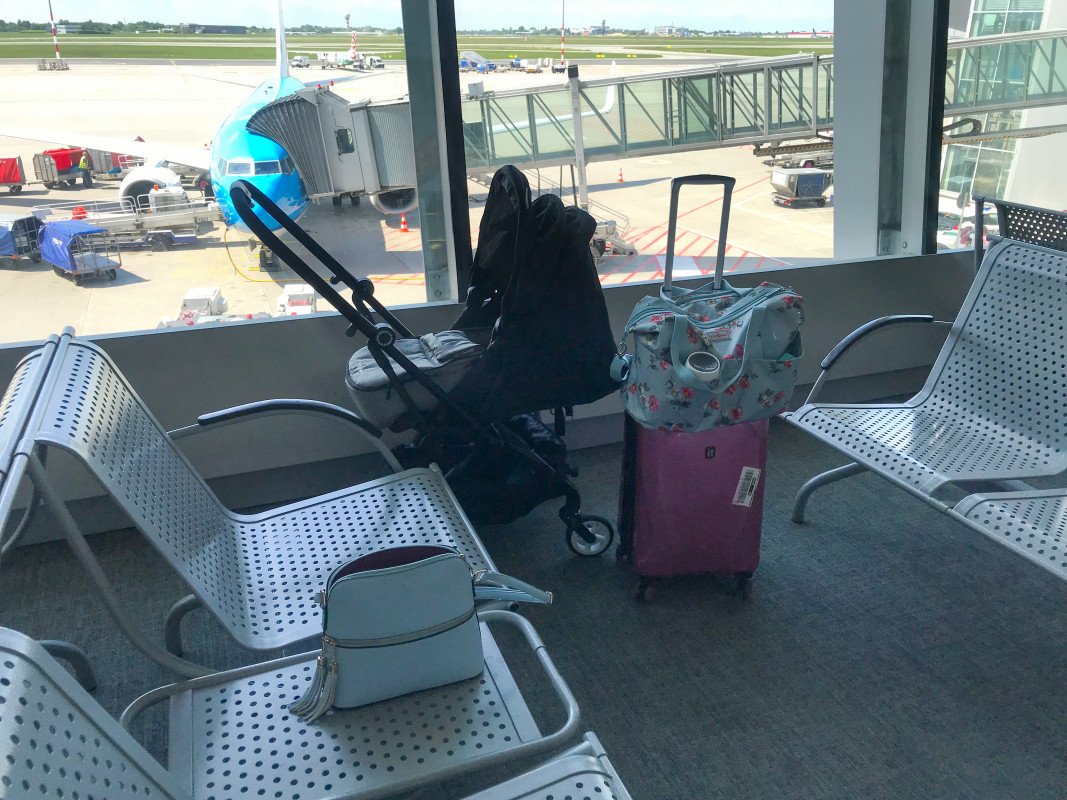 ---
What To Bring When Flying With a Baby?
Before even thinking of any baby items you need to think about yourself and your comfort. If you're not comfortable there's a big chance that your baby won't be either. That said… dress in comfortable clothes and bring a change of clothes for yourself in your carry on bag. Babies can leak through their diapers, throw up, or simply sweat on or with you.
Put on a good reliable bra, whether you're breastfeeding or not. I used to go bra-less during pregnancy, but babies have this insane ability to pinch and grab everything in front of them, so a bra is a must.
I recently tested Cacique Bras and they passed the test with flying colors – Cacique's thirty years of expertise dressing curves spoke for itself. While Cacique has traditionally focused on plus-size lingerie, they recently expanded their collections to all sizes making it available to all women and their curves.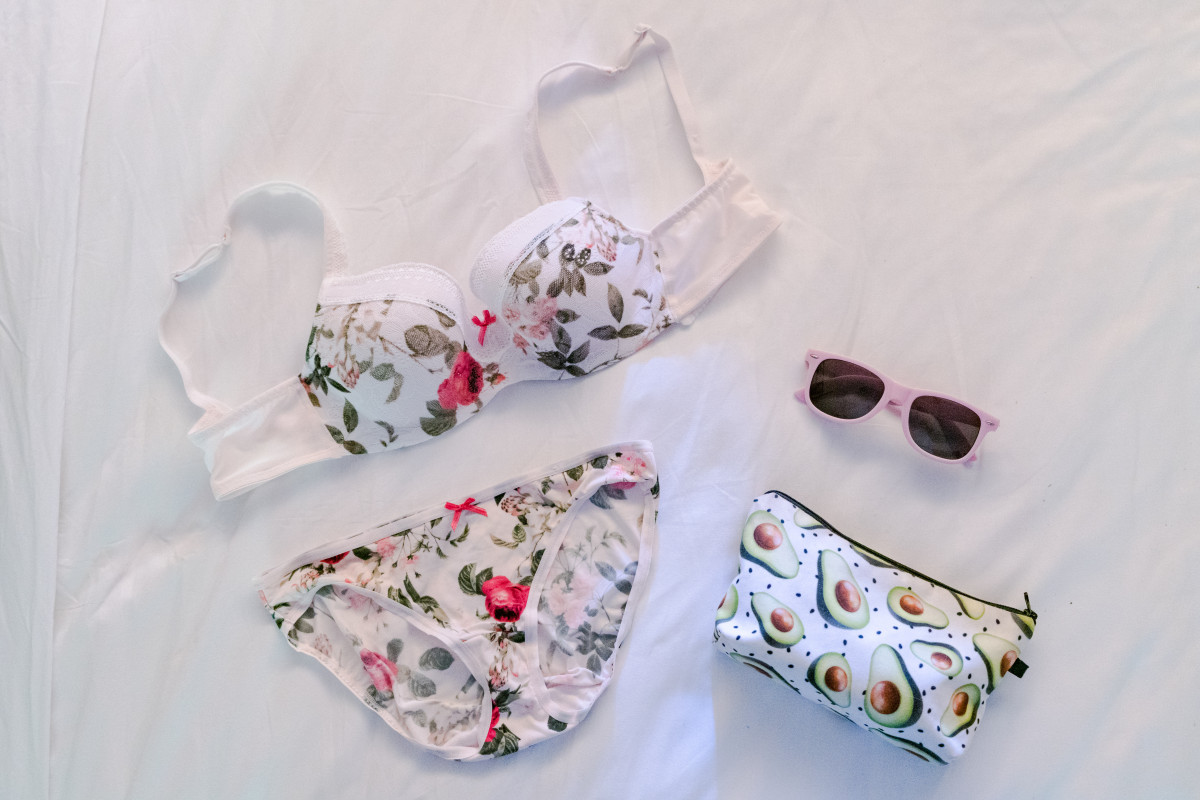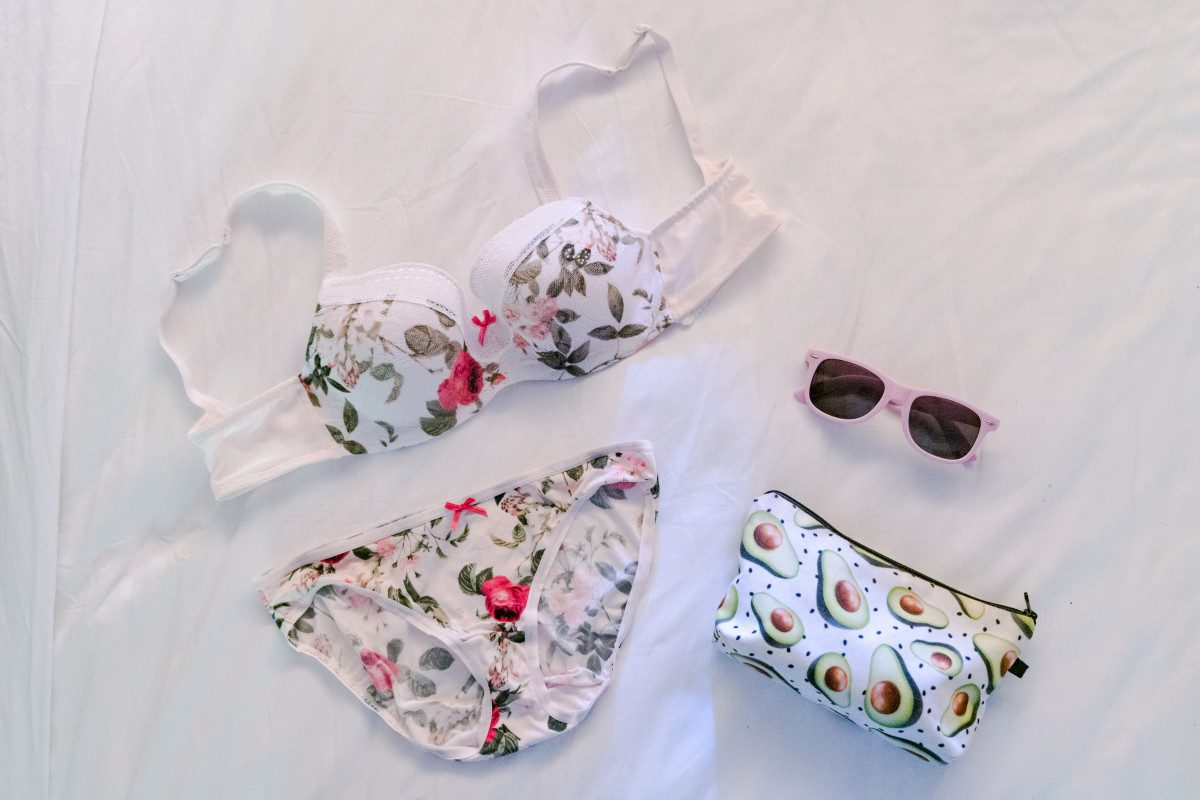 ---
Baby Carrier
One thing that was recommended by ALL parenting and travel blogs was a baby carrier. Everyone was saying to wear your baby through the airport and security. Ironically, we didn't bring our carrier to Poland because we had too many things to carry already.
I must say that the carrier might have been useful at Warsaw Airport where the TSA staff there was particularly unhelpful and unfriendly first time I flew (*during my last trip there was a lovely and helpful guy, so I guess it depends on your luck).
I was still learning how to fold a stroller and I couldn't actually lift it after my c-section to put it in the x-ray machine, no one was there to help, as they rushed my husband with a cat through the screening gate. However, the more I flew the more I realized that I'm rarely offered help during security even when flying alone with a baby, so solo traveling moms and dads – brace yourself!
However, personally, I'm not the biggest fan of baby carriers and my baby gets antsy after being in it for a while and I get sweaty as well. While I think it's useful – it's just not for me personally unless we got for a hike and then our ErgoBaby Mesh works fine. For city trips, I always take a stroller.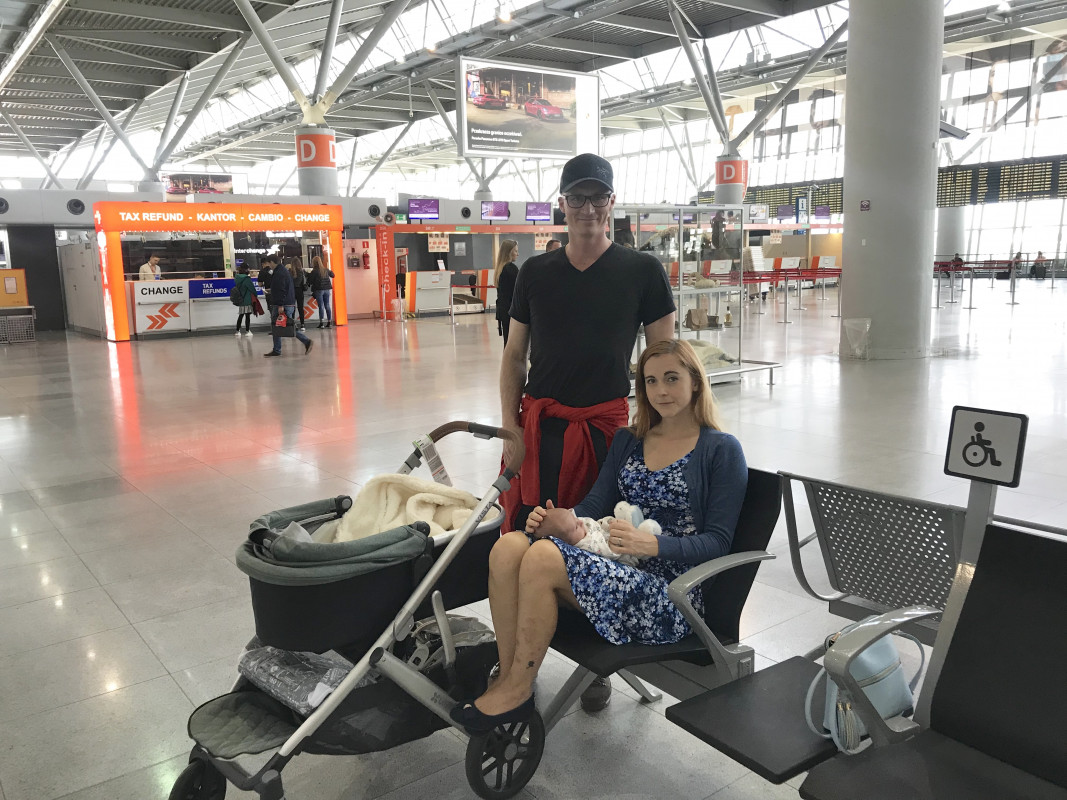 ---
Foldable Stroller
I love my Uppababy Vista stroller. It's sturdy, comfortable, valuable considering all the extras you get with it for free, BUT… this thing is a giant monster. Not all airlines will let you gate check strollers that big, but even if you take it to the gate handling a heavy stroller through security while carrying your hand luggage and a baby isn't going to make your airport experience any less stressful.
That said, get yourself a second stroller for travel that's lightweight, small and ideally has a one-handed folding and steering option. I tried to avoid paying a lot of money for the second stroller, and this is why I got Cybex Eezy S Twist at first as it was suitable from birth.
Nonetheless, as I fly a lot around Europe and while Cybex fits on US airlines, as carry-on luggage sizes are smaller in Europe, it just won't fit in the overhead bin. Trust me, I've tried to squeeze it in a bunch of times. This is why I eventually ended up with the most popular options like Bugaboo Ant and Babyzen Yoyo+.
Read More on the Best Travel Strollers of 2019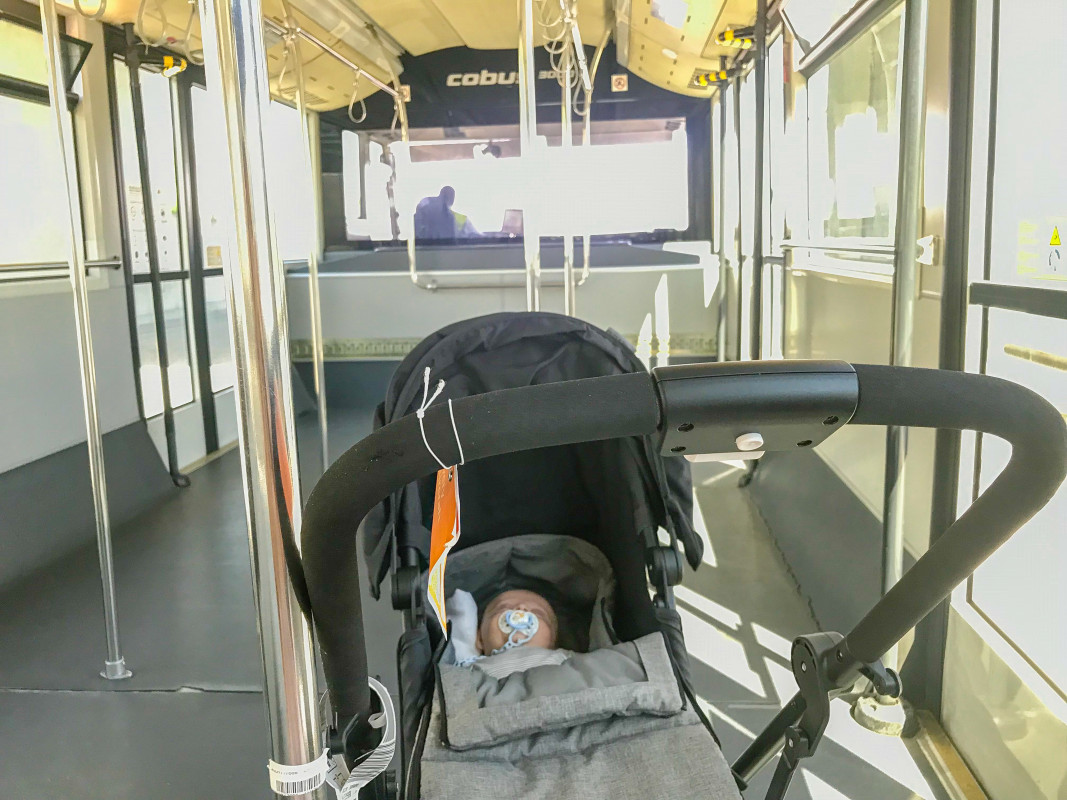 ---
Carseat
If you're traveling somewhere where you'll need to move around by car, bring your own car seat if your baby is still an infant. Quite often you could rent a car seat from a car rental place, but the price of it can often exceed the value of a car seat. Plus, that way you won't end up with a possibly beat-up car seat you might overpay for.
You can easily clip it onto a stroller, or check separately for free (My tip: always gate check your car seat. You will have more things to carry at the airport, but car seats can easily get smashed when checked as regular luggage.
My stroller got actually destroyed on its first flight and while I was lucky to receive compensation from Delta, many airlines don't take responsibility for damaged car seats and strollers.)
Do you really need a car seat on your trip? In many European countries, taxis will not take you and your baby without a car seat. After endless attempts to pre-book a taxi with a car seat, I realized that most don't offer anything for babies that small, despite advertising they do.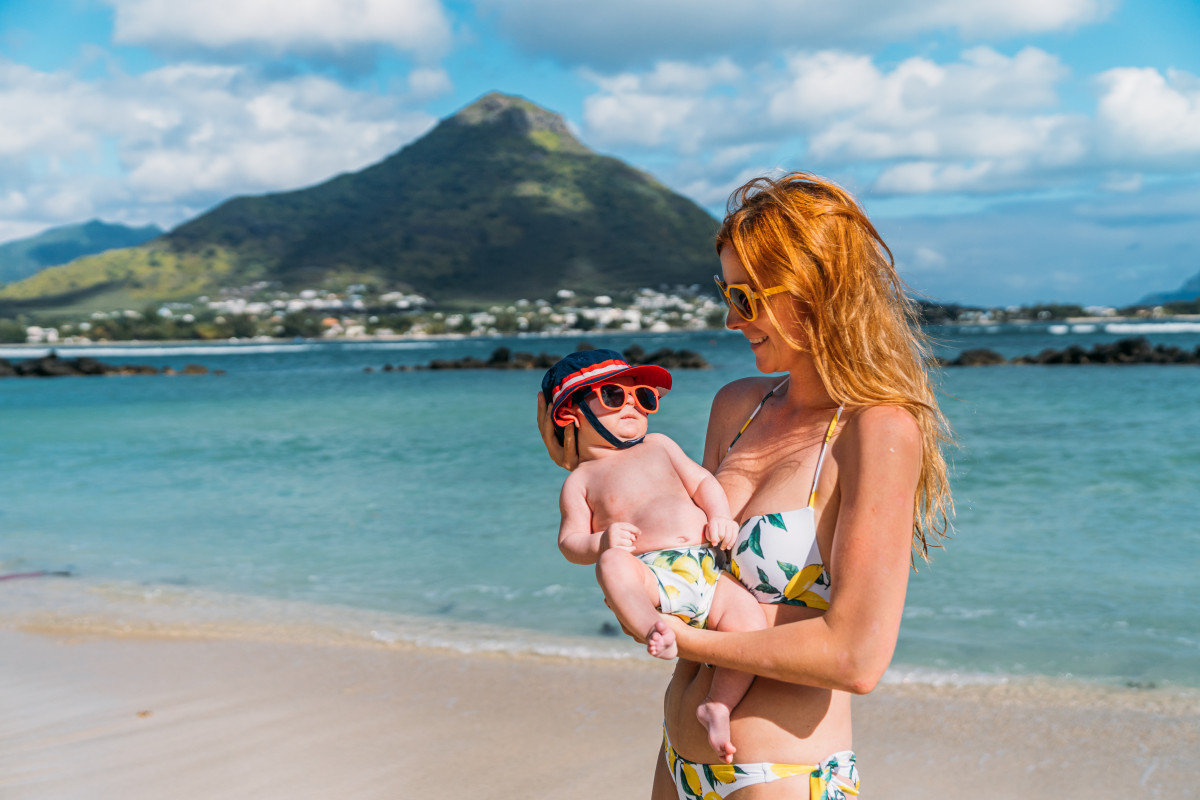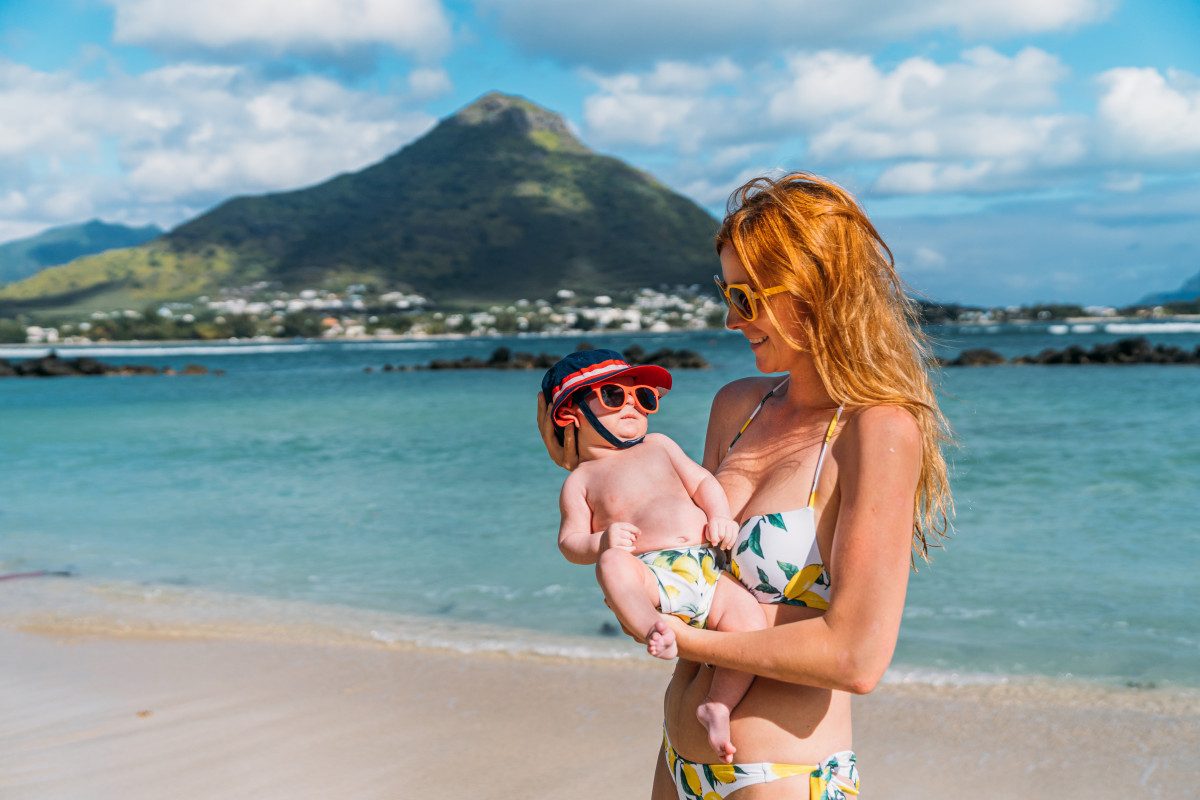 ---
Good Diaper Bag with Changing Mat
Get yourself a good backpack or diaper bag that can also act as a day bag for yourself and a baby. My bag is not only cute but also has a separate compartment for diaper and an insulated compartment for bottles.
Always have a changing mat for your baby. Changing tables on planes are hard and cold (and possibly dirty), so it's not something you want to put your baby on.
That said, don't be a jerk to fellow passengers and don't change your baby on a seat next to you unless you absolutely have to (like during turbulences for hours). Even as a mom the last thing I want to see is your baby's poop potentially ending up on a seat that I could be seated on.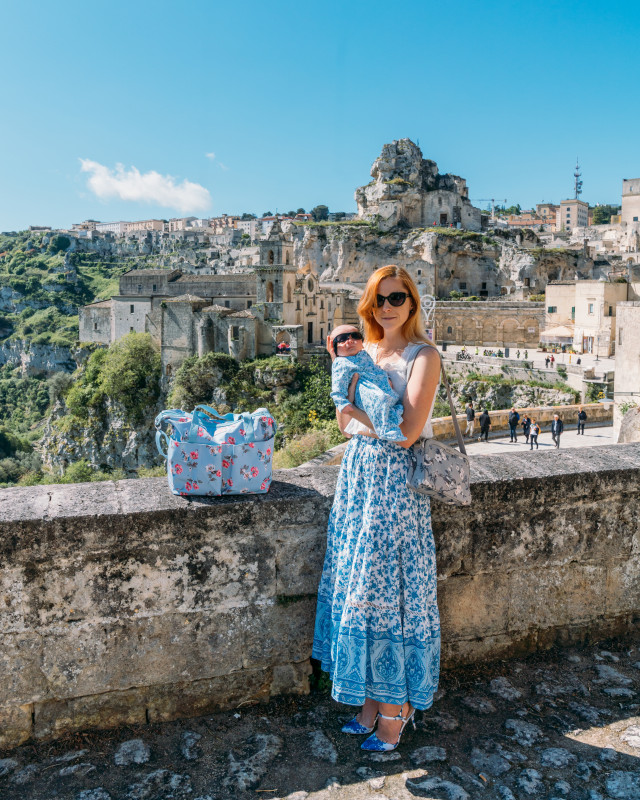 ---
Diapers
Bring plenty of diapers for your flights. Many babies tend to pee and poo more on planes, so they might require extra changing.
I also disagree with the advice to buy your diapers at a destination.
On our first family trip to the Amalfi Coast it was somehow difficult to find a store or supermarket that sold mini diapers as we visited smaller towns. I was glad I brought an emergency pack for the first few days.
Extra Bottles with Formula
You can pass through security with formula milk and water. The last thing you want is a screaming baby asking for food on the plane.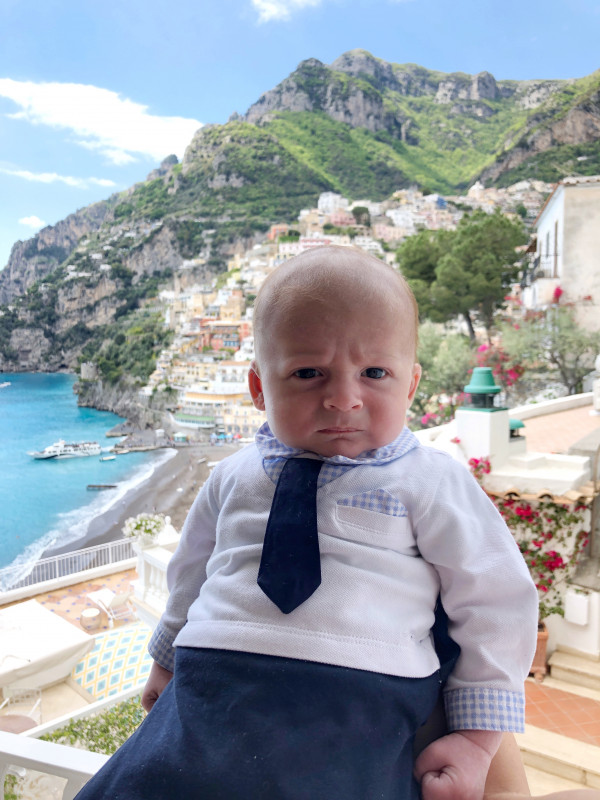 ---
Thermos
While my baby doesn't care whether his milk is warm or cold, I tend to give him formula slightly warmed up. You can bring an empty or full thermos through security and always ask any restaurant or cafe to give you hot water for the baby in case you run out.
Plan to nurse or bottle-feed your baby as the plane takes off and lands. Changes in cabin pressure can cause pain in little ears. If a baby isn't hungry stuff a pacifier into his mouth.
Leash for the Pacifier
That said, get a leash for a binky. Your baby will drop his pacifier from his mouth multiple times and you don't want it to land on a dirty floor.
Gadgets That Were Recommended to Me, but I Never Used Them:
Ziplock Bags for Diapers – Most diapers can be easily closed on its own and disposed of later. I'm yet to find a place where trash bins aren't available nearby.
Other Tips for Flying With a Newborn
Pay attention to time. Try to change and feed your baby right before landing. We didn't do it once and had a screaming baby until he got fed after we got off the plane.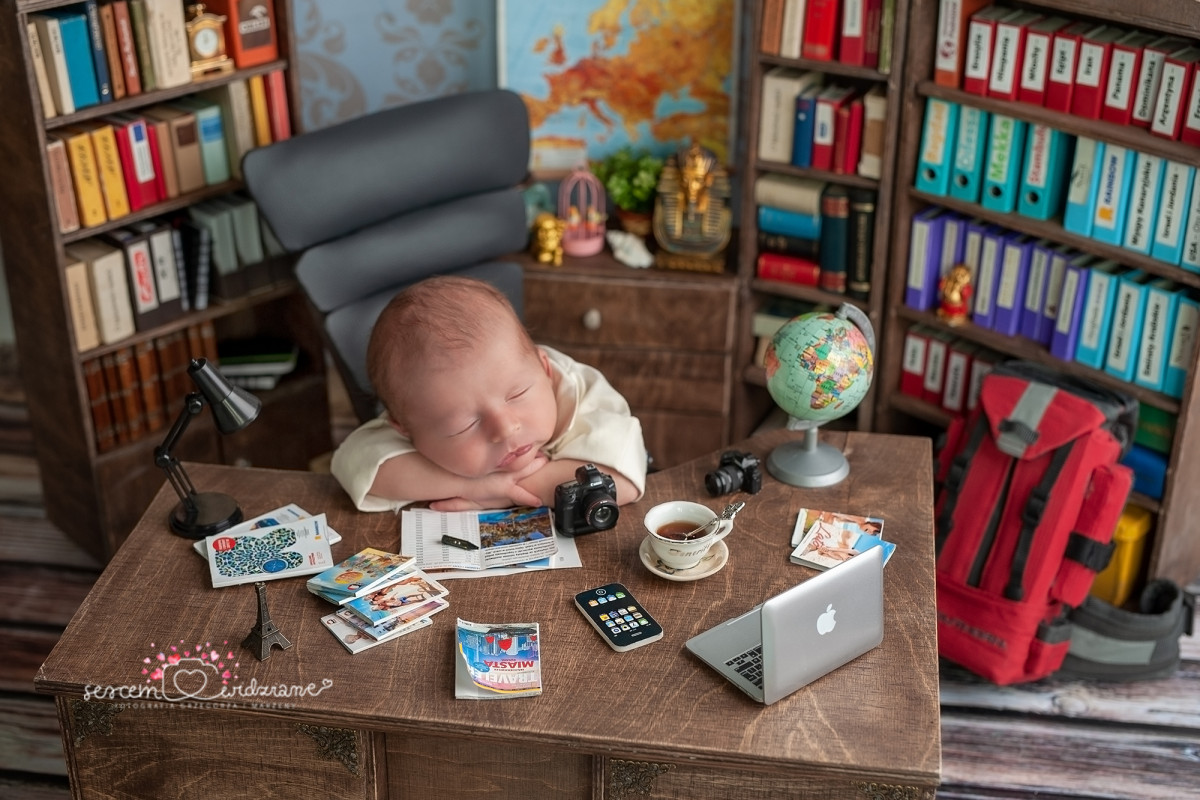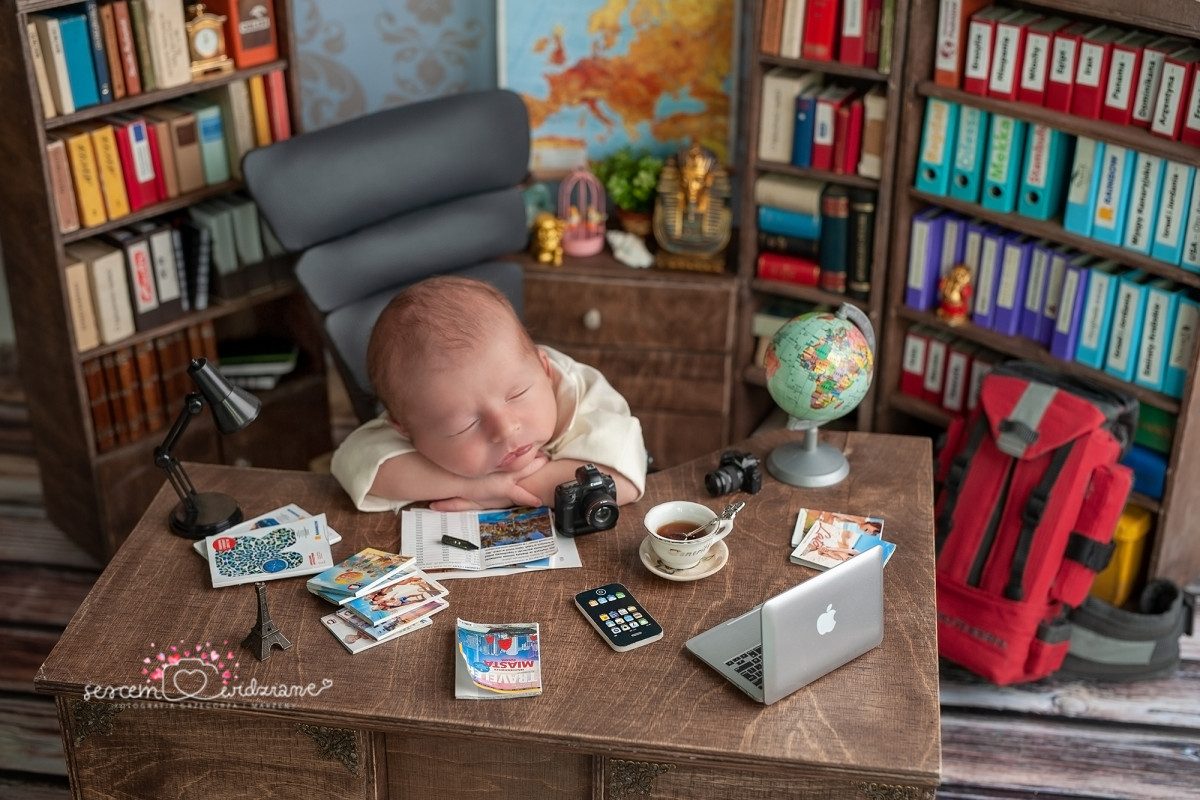 Any questions about flying with a baby? Let me know!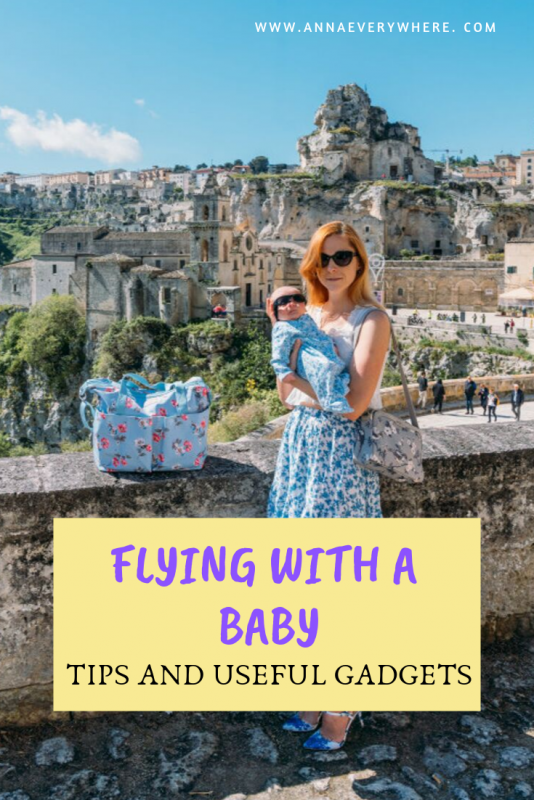 This post on flying with a baby is sponsored by Cacique Intimates and includes tracking links. For more information
about tracking links and how to opt-out, please visit All About Do Not Track and Cacique Intimates' Privacy Policy prior to clicking any links found in this post.