There's no one-fits-all when it comes to essential travel products for babies and toddlers. Many parents want to bring their entire house with them even on a day trip, while others are minimalists.
We travel nonstop with our kids. Road trips, long-haul plane rides, different climates, ages, hotels, campervans, apartments – we've done it all with the little ones. In the process, we discovered that many things are amazing while others despite being glorified by Insta-moms are a useless waste of money.
In this post on traveling with a baby, I decided to divide these baby packing lists into two categories: essentials, gadgets & what you do NOT need.
When it comes to packing I'm a minimalist, but some gadgets can really be helpful. While you can be perfectly fine without baby travel gadgets, sometimes it's fun to try them out!
Best Travel Equipment for Babies 0-12 Months
Portable Crib / Pack & Play
Depending on where are you headed you might need a crib, as not all hotels and apartment rentals provide one.
I'll be very real: we have one and we only bring it for extended stays where there's no option, but most of the time I just try to book a hotel with a crib, so we don't need to drag an extra item.
However, keep in mind that you can check up to 2 baby items per child for free when flying – stroller, car seat, crib, anything you want.
After we tried a few different I recommend Lotus as it packs the smallest possible and it's easy to set up.
Things like PeaPod sound great in theory, but I'm yet to meet a child who's happy in it and I don't blame it, it's like sleeping on the floor.
Travel Stroller
A travel stroller is a must for traveling. You want something that folds quickly, fits everywhere, handles rougher terrains, and doesn't have to be gate-checked.
Babyzen Yoyo ticks all the most important boxes off. After trying every single travel stroller on the market I can honestly say it's the best choice.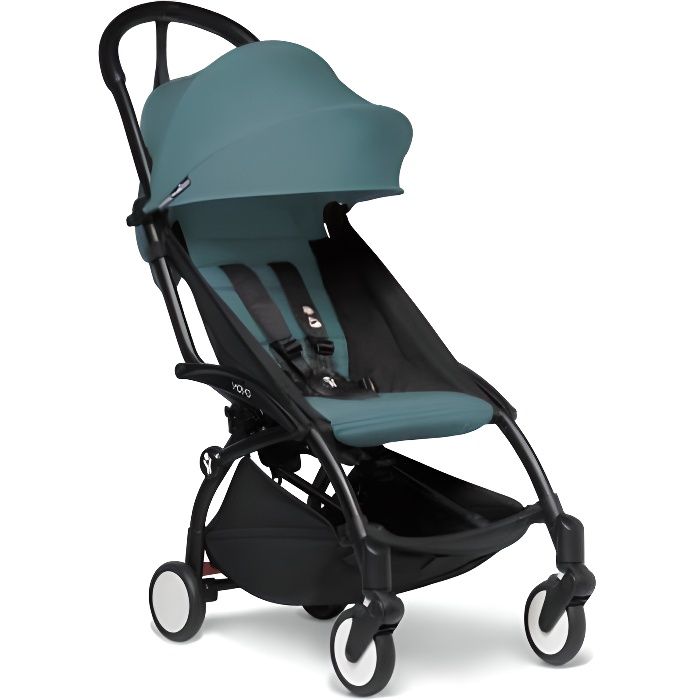 Portable Sound Machine
You never know how noisy your hotel room will be. Or simply if you don't want to go to bed at 7 pm when the baby does, provide them with noise. This white noise machine is small and easy to pack – just in case!
If you're planning on staying in an apartment and your baby might have a separate room you might get a Hatch Baby Light instead. It's a night light with an in-built noise machine. We've been using it recently as the main one.
Baby Carrier
A baby carrier is a must, as strollers aren't allowed everywhere or some spots are simply very stroller unfriendly.
With the first baby, we followed the trend and got Ergobaby 360… we surely didn't like it, so switched to Babybjorn and both the baby and us are enjoying it more.
It's handy to keep one in the car or under the stroller if you know you might do some hiking or go somewhere where strollers aren't allowed.
Portable Changing Pad
Changing pad is a useful thing to have as they don't have changing tables everywhere and especially on planes those hard tables might be cold. Having a portable pad is a life safer for travel.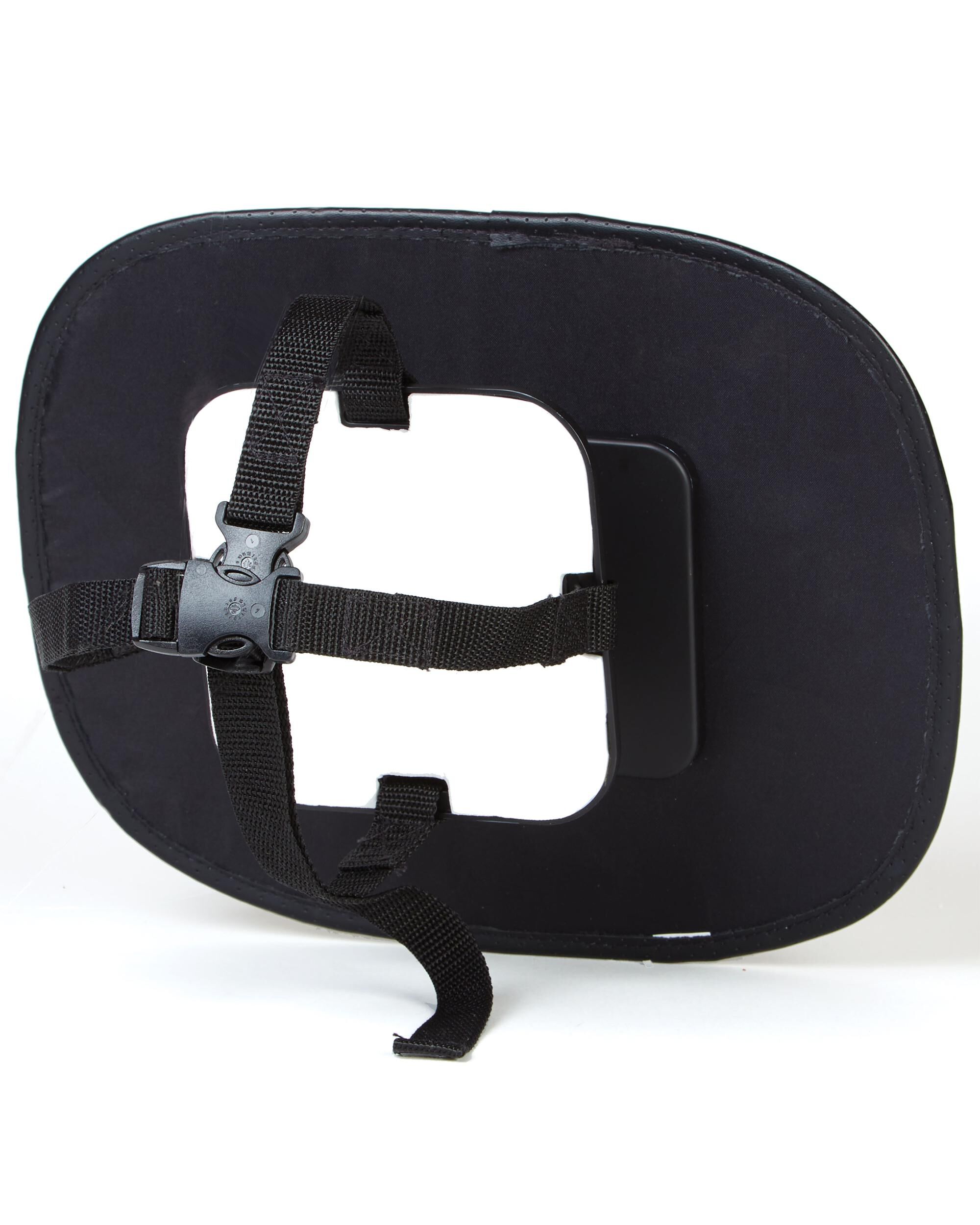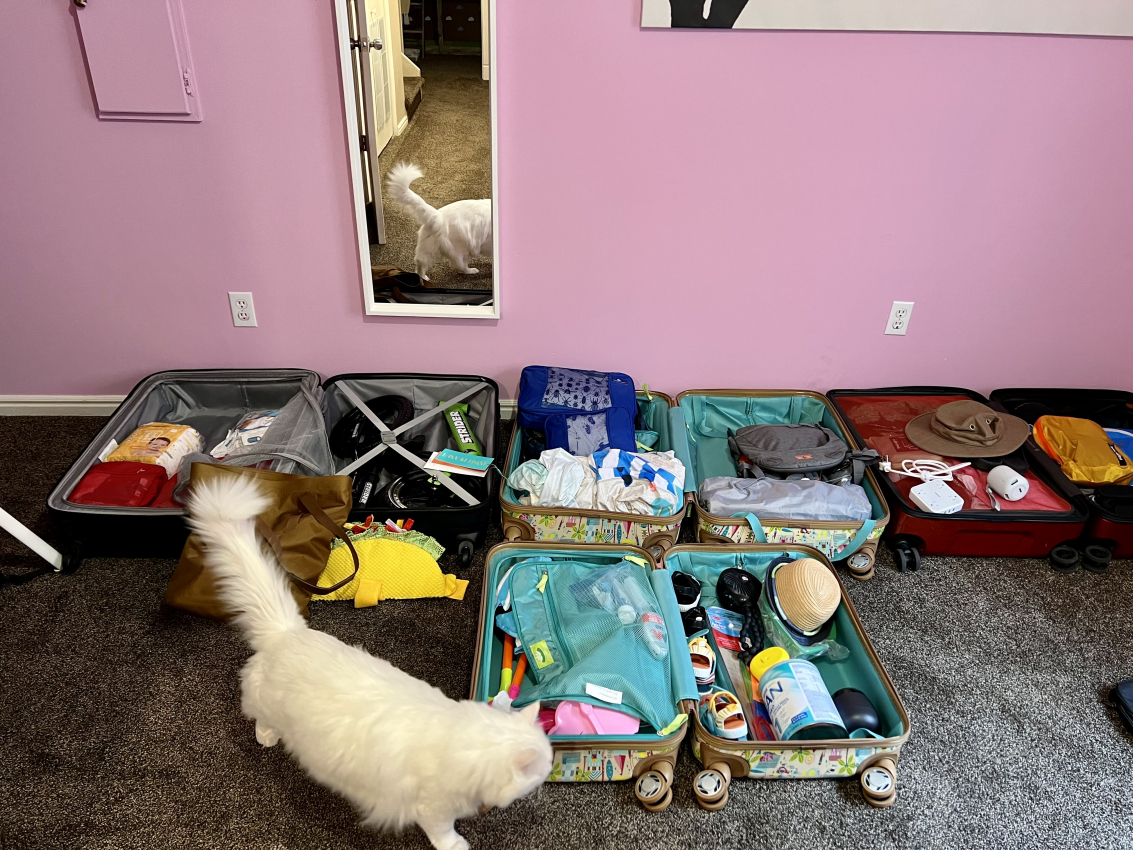 You Might Need:
Inflatable Bath Tub
A bathtub might not seem like a necessity at first, but you'll be surprised how many places only have showers. When my first was small I simply rinsed him in the shower with me, but from 6 months he hated a shower (he's 3 and still hates them) so a little bath became a must.
More for our own sanity honestly. Mom's Helper is the best for one child and as we found out it also works as a pool riding toy. It works much better than a foldable plastic one.
If you have two kids we still use this one.
Portable High Chair
I never thought a travel high chair is a necessity, but let's be real: not all restaurants have them. In fact, especially in Europe most do not.
If you're renting an apartment or even a hotel you might want to eat inside. For babies under 12 months hiccapop booster because it's so convenient. For older kids, First Years on the Go is the best as it fits every seat type.
Formula Dispenser On the Go
If your baby is formula fed you don't want to be carrying a giant bag with powder around. These containers can be premeasured at home, so all you need to do is to dump it in the water right into your bottle.
Packing Cubes
Packing cubes are a must for packing baby clothes to get things out of the suitcase quicker and easier, without any confusion.
Eagle Creek is the best brand and they sell them in different colors, so you can color-code each family member.
Drinking Cups
My child can drink out of a normal cup, but when we travel we bring something that doesn't spill as the last thing I want is wet clothes on the plane.
Most sippy cups leak, I tested a ton. Camelbacks do not and while they're not great to clean they're not awful either and easy to drink from – my younger used it from 10 months up.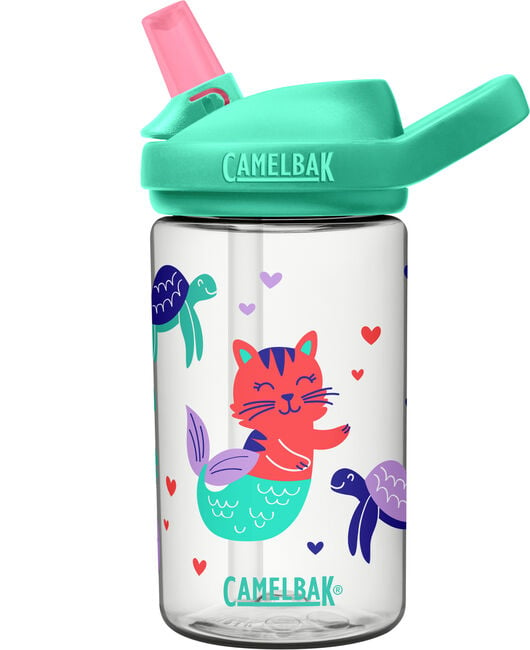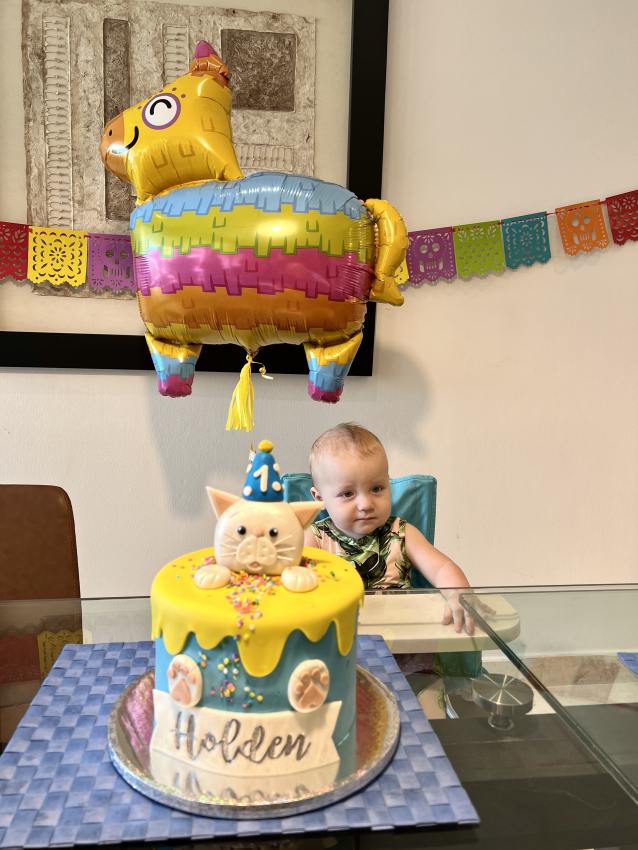 ---
What You Don't Need:
Toys – babies up to 12 months are really fascinated with everything around them. You can throw them anything you have next to you and they'll be entertained. For my second child usually, a plastic bottle was doing the job 😉
Sterilizing machines – don't drag a giant machine with you, it's pure madness. If you really feel like your bottle suddenly needs sterilization on the go you can cook the bottles in hot water, or potentially use a microwavable sterilizing bag.
Slumberpod – popular among influencers, but an unnecessary space taker. You can teach your kiddo to take naps anywhere and this way you won't need this. We never bring blackout curtains at home so kids can sleep with some light on.
Lap Baby – this belt is fabulous for keeping the baby secure. At least in theory. When I discovered it I was very excited as I thought it was going to help us in restaurants. Nope. Both kids hated it and never lasted more than 2 minutes in it.
Bottle warmer – there's no point in dragging it, on top of the fact that it takes forever to actually warm up the bottle in it. You can ask for a bit of hot water for the baby literally anywhere, even without having to buy anything.
Baby Monitor – never brought mine to travel as we either stayed in a hotel (with one room) or when we stayed in an apartment rental we simply checked on the baby or left the door slightly open. These days you can also use your Apple Watch as a monitor to hear the sound.
---
Best Travel Products for Toddlers (12 months to 3 years)
Products from baby stage that still apply:
Travel stroller
Baby crib
Portable High Chair
Travel Car Seat
Once your child is out of the infant seat you're doomed to a giant one and let's be real: they're humongous and heavy.
There are a few car seats that are portable, such as WayB Pico for smaller kids, then hiccapop inflatable booster and mifold.
Bed Bumpers
Switching our older one out of the crib was the best decision for travel as we don't need to drag a crib. Wherever we can we move his bed to the wall and use bed bumpers to make things safe for him.
I recommend inflatable ones as they're naturally way more portable than the traditional bed attachments.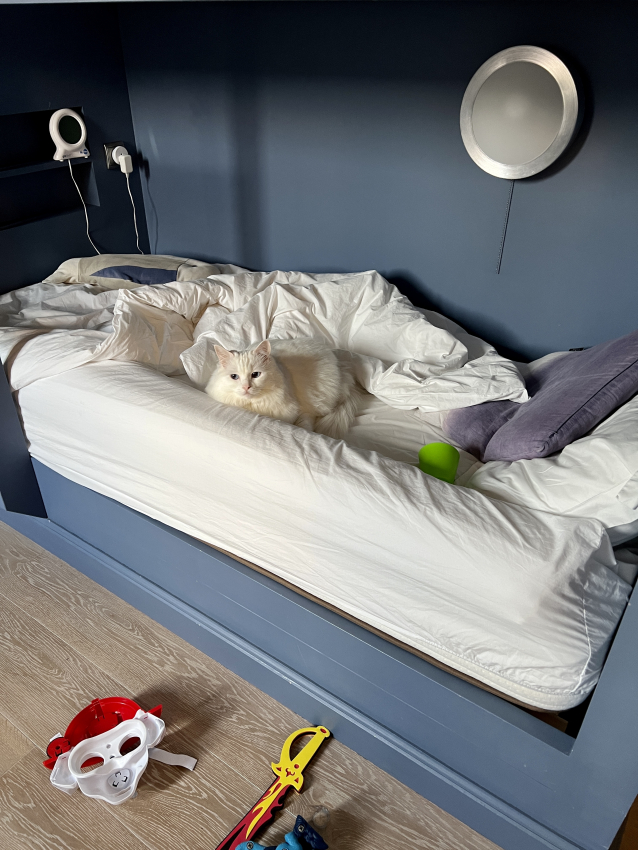 Hiking Backpack
Recommended: Deuter
If you are planning on doing a lot of hiking, you might want to invest in proper baby hiking gear. A baby carrier isn't going to cut it on long distances and with bigger toddlers.
There are many different hiking backpacks on the market so you can pick something that suits your budge and comfort.
Ride-on Carry On Suitcase
Ride-on suitcase is a lifesaver for long walks at the airport. Plus, it packs your kids' toys for the plane.
We tried trunki first and while it worked just fine, the wheels weren't turning very well and we kept getting into things. JetKids is much better.
Jetkids also turns into a plane bed, which is super convenient.
Another alternative is a Flyaway Kids Bed, but then it takes away the ride-on suitcase part.