Eritrea remains one of the least visited countries in the world for a reason. The visa isn't the easiest to obtain and just this year, it became even harder. On top of the visa issues, in order to travel anywhere outside of the capital – Asmara, or attend national events you need each individual permit. These permits aren't the easiest to obtain due to the country's bureaucracy and they're often rejected.
But don't let this stop you. Eritrea is a country with friendly locals and as a tourist, you don't have to worry about safety. As I mentioned in my other post on Eritrea if you choose to visit, make sure to do your research and be respectful. Don't be surprised if people won't tell you the truth about politics or they'll completely shut you off.
Is It Ethical to Visit Eritrea?
I think it depends on your purpose of traveling to Eritrea. I don't believe that boycotting to visit any country with military regime or human rights issues, isn't harming the government but punishes the most vulnerable. If I really wanted to boycott every country the government does inhumane and unethical things, I would never visit my own family in Poland.
Similar to Iran or Cuba, you can definitely help locals in Eritrea, interact with them, and learn their stories. Locals didn't set the rules their country established, the government did.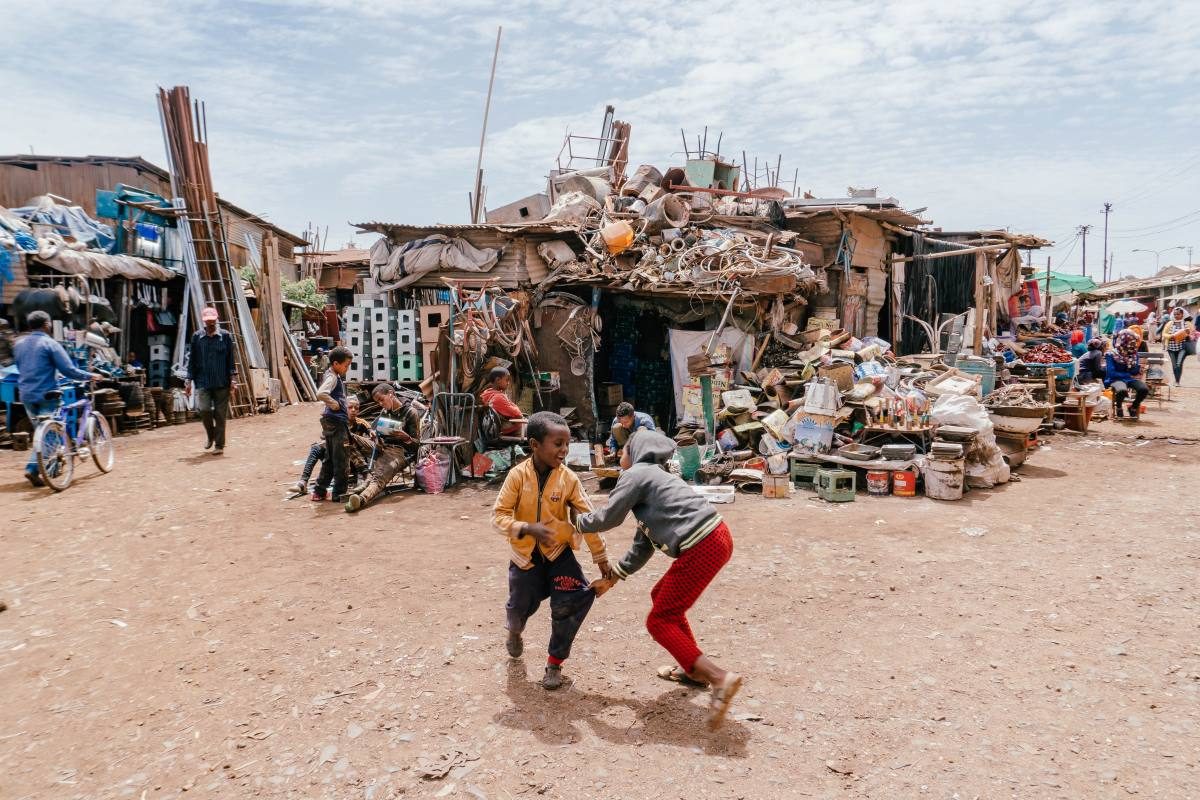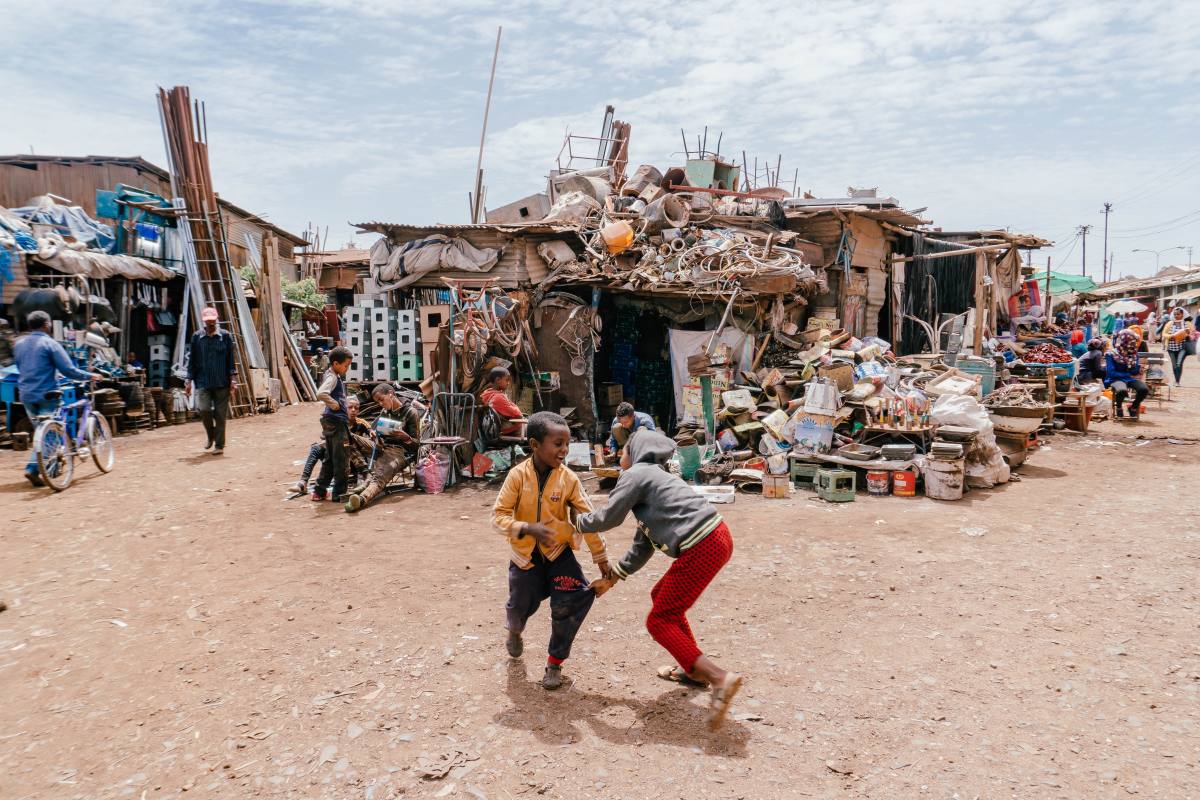 ---
How to Get a Visa to Eritrea
I opted for going with a travel company that helped me to arrange the visa and permits. I used my Polish passport and my dad's address in Poland to obtain authorization to get my visa on arrival (if I used my US residency or any country that has an Eritrean Embassy, I would have had to go there for an interview).
I also had to hide the fact that I have this blog and research Eritrea, otherwise, I would obviously receive a rejection. The whole process at the airport took over an hour, five people to process my visa, and cost me $70.
However, upon arrival, I quickly learned that I was very lucky with my visa. I was actually the last person to enter Eritrea with a visa on arrival, as the rules changed back in May 2018 and now everyone has to go to the Embassy for an interview. It goes to show how little does the government of Eritrea care about tourism, making traveling to and around the country even more complicated.
I had my first taste of it upon arrival as I was supposed to be picked up from the airport with a pre-arranged transport, but respectively, that didn't happen because… who knows why.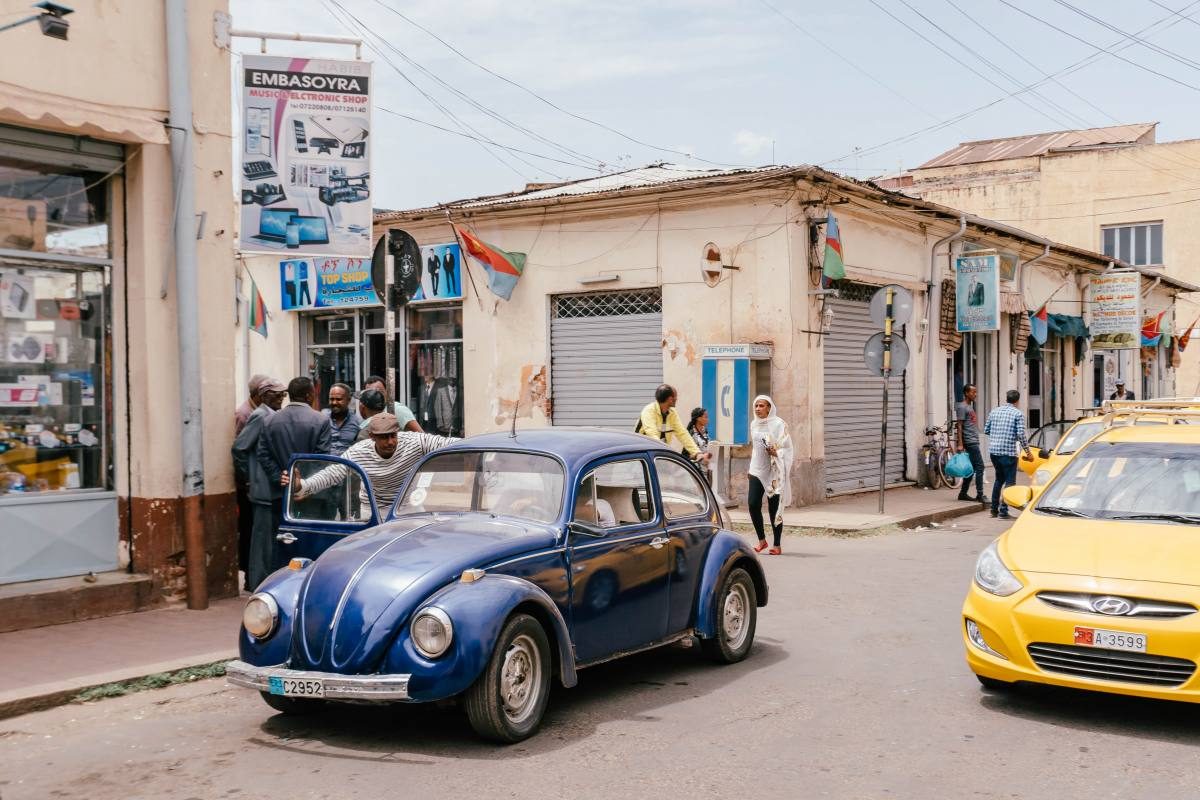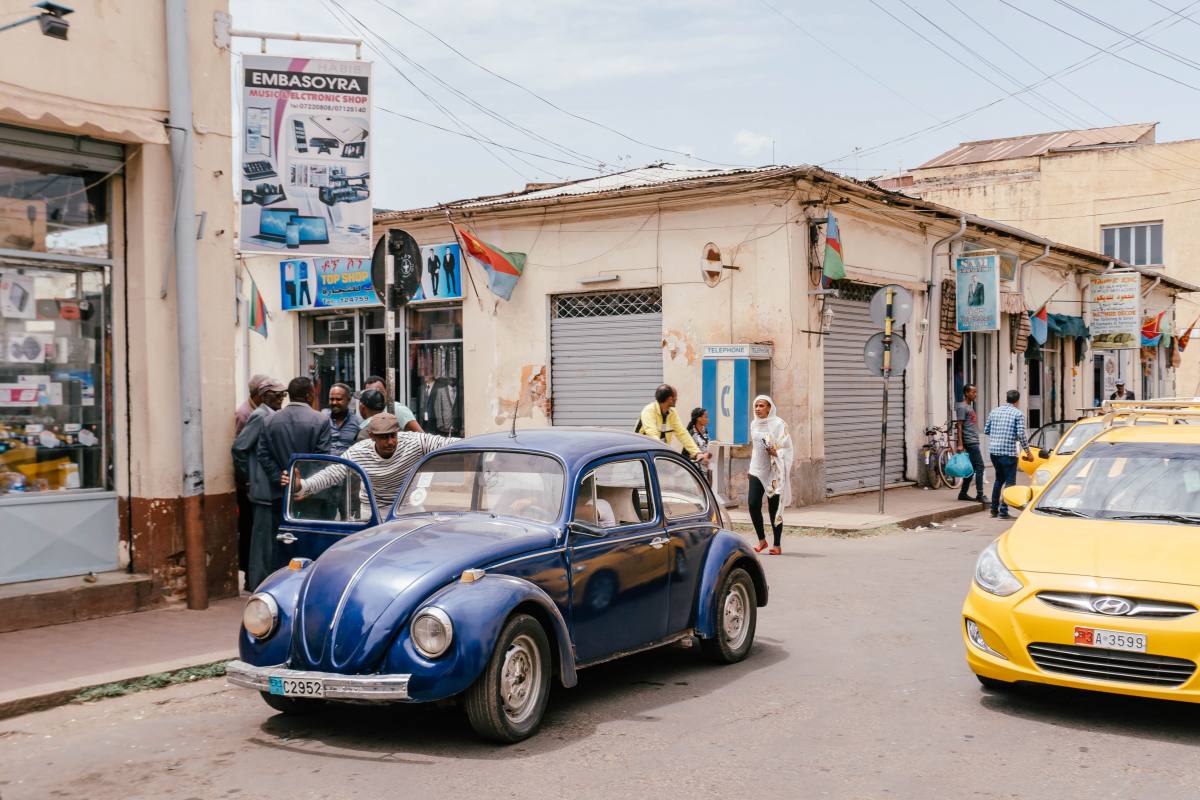 ---
Is It Safe to Travel to Eritrea?
Truth to be told, for tourists Eritrea is very safe. As my taxi didn't show up I started looking for a regular taxi outside of the airport. As there were no other tourists arriving, there was only one taxi. I had no troubles walking around alone in the dark and not once anyone actually stared or bothered me.
Asmara felt quite safe and calm, locals kept to themselves. I took walks alone during the day and night when everyone seems to be out in the street and not one I got bothered. Unless you ask for help in which case people will go out of their way to help you. During the National Day Parade streets were very crowded, but the police were always clearing out the crowds when they saw foreigners so we could all pass freely.
Massawa and Keren gave me a similar feeling. In Keren, when my friend and I got caught in the rain we got immediately invited to a local house for a cup of coffee.
The only rough areas are near the border with Ethiopia, as there's a lot of tension in the area.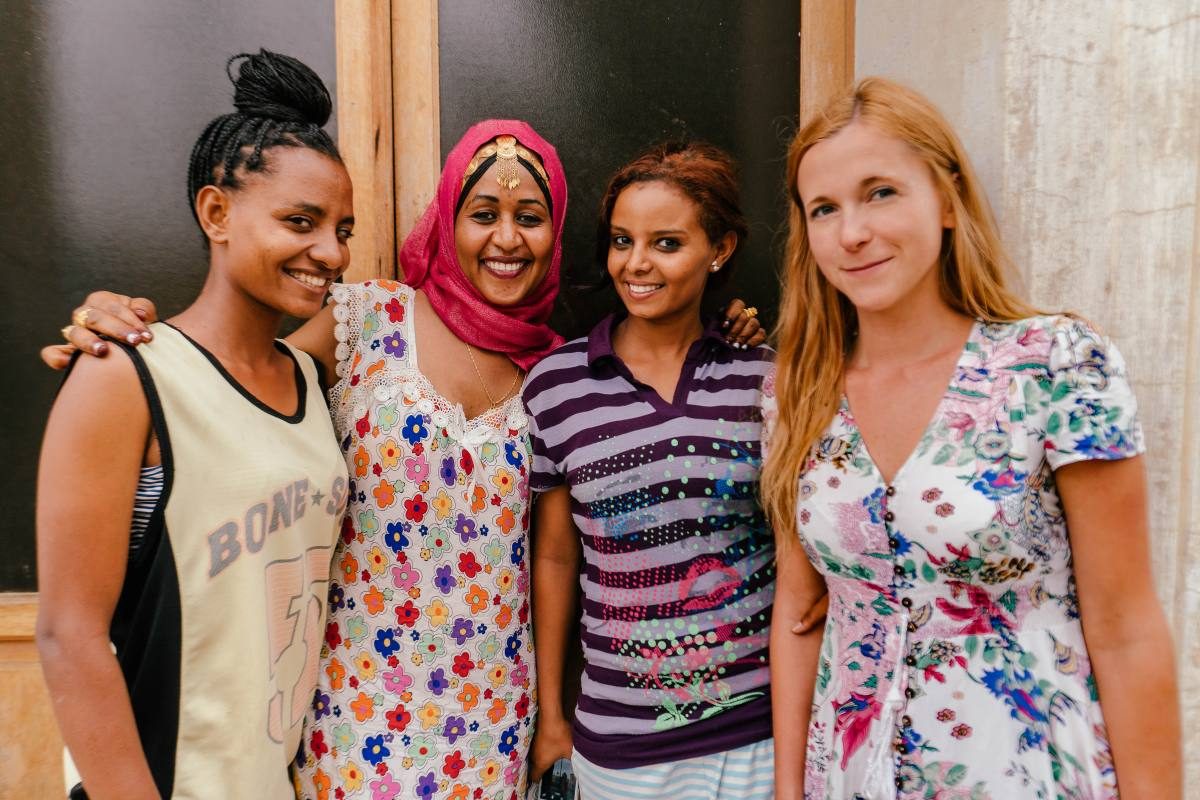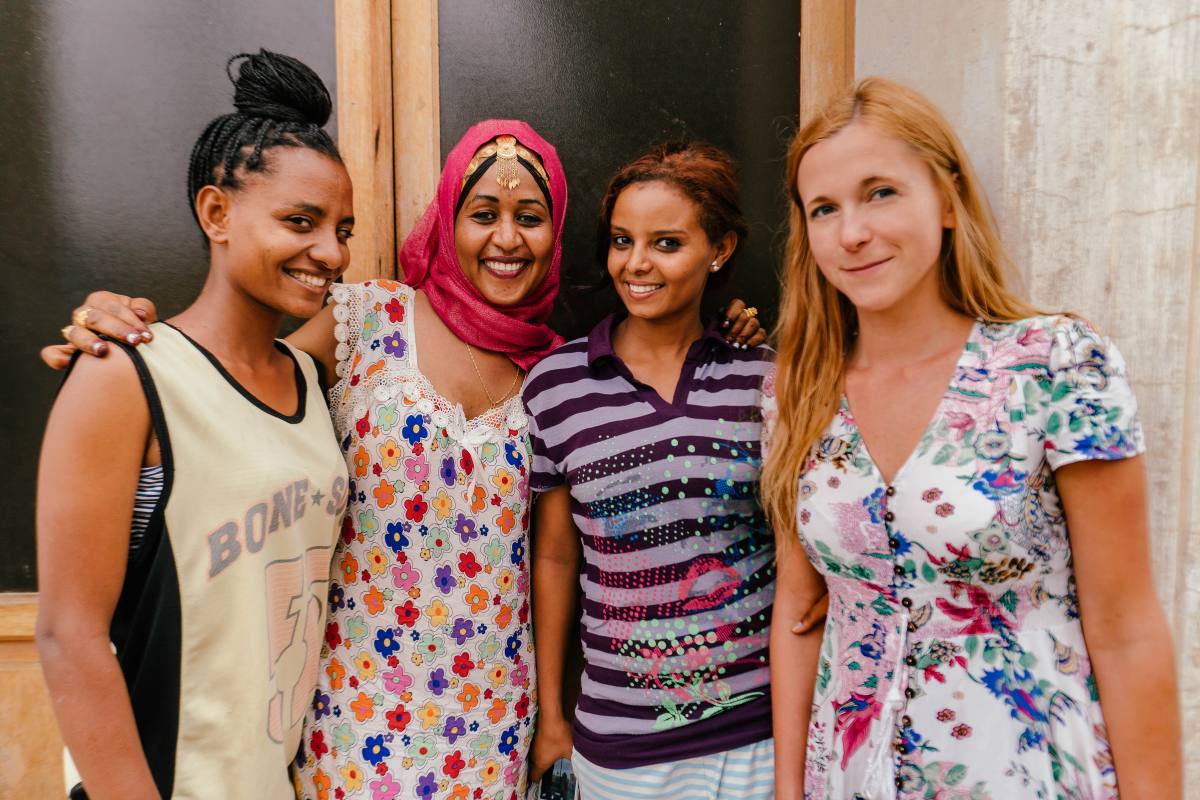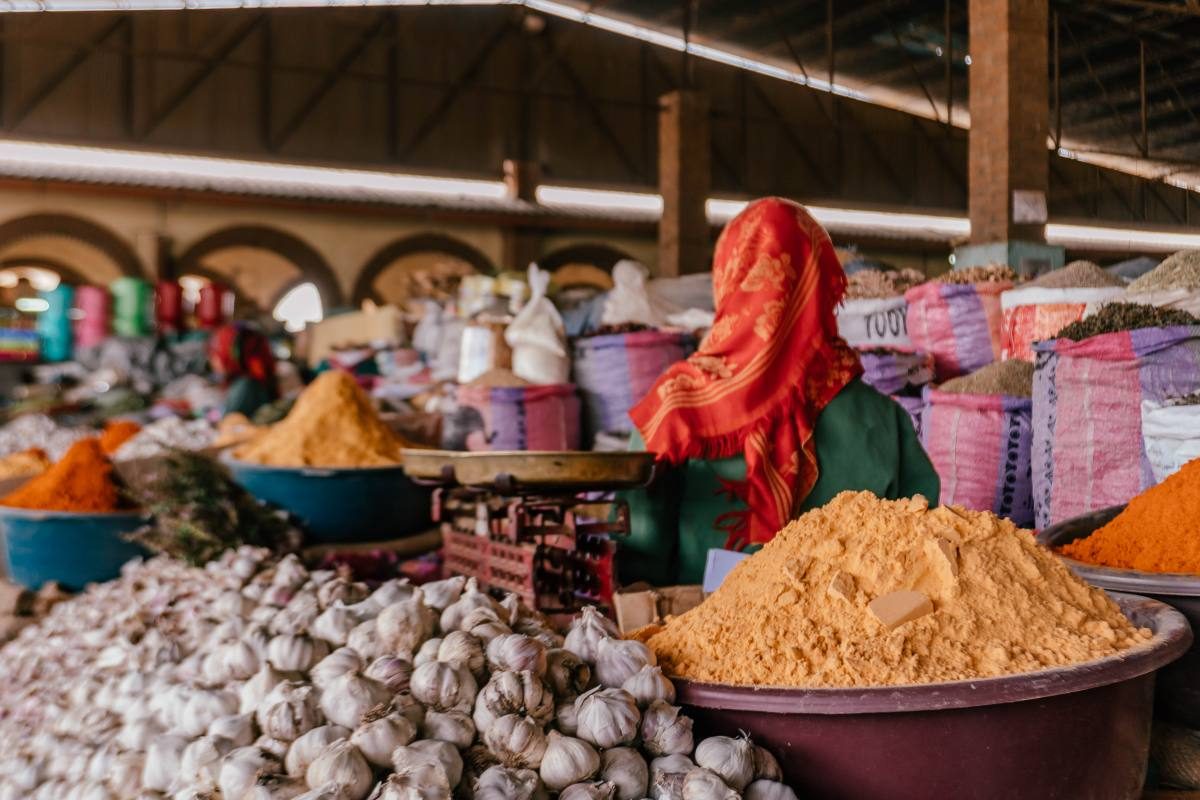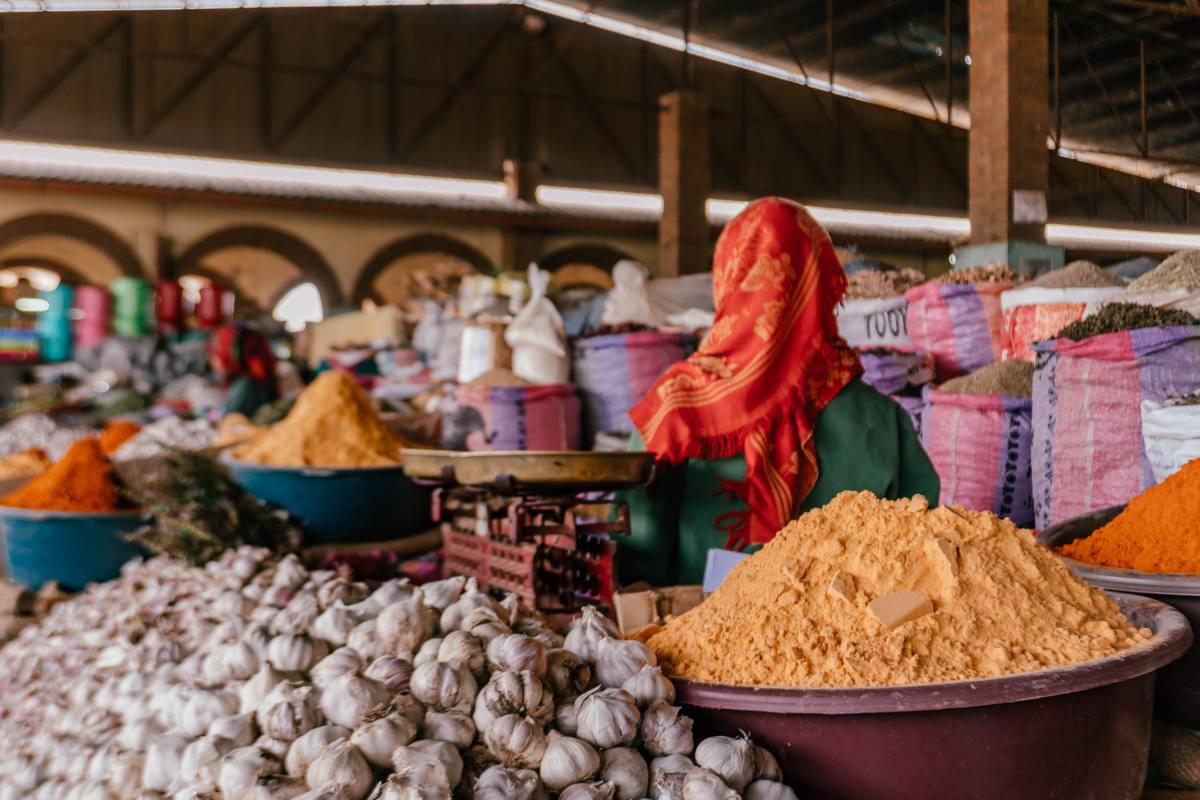 ---
Best Time to Visit Eritrea
There's no high or low tourist season in Eritrea, so you can come whenever and be on a very few tourists. I went in May around the National Day and the weather was very nice in Asmara – around 75 during the day and 65 at night. In Massawa, at the Red Sea, it was around 90 during the day with 80 at night.
Getting Around & Accommodation in Eritrea: Obtaining Permits
To get to Eritrea you need to fly to the capital city Asmara. There are flights from Cairo, Egypt (on Egyptair), Dubai, UAE (on flyDubai), and Istanbul, Turkey (on Turkish Air). I flew Egyptair and the flight was fine. Most people on the flight were Eritreans living abroad visiting family, so each person had many bags. I've never seen a plane so full of bags everywhere.
The most renowned company in Eritrea is Asmara Grande. Even if you're booking your trip with another foreign provider they'll still use Asmara Grande on the ground. Why do you need a local company?
Tourists are also not allowed to visit any other places without a permit from the Eritrean government. The permits outside Asmara have to be arranged in advance by the local travel agency but will be accepted or rejected very last minute when you're already in Eritrea.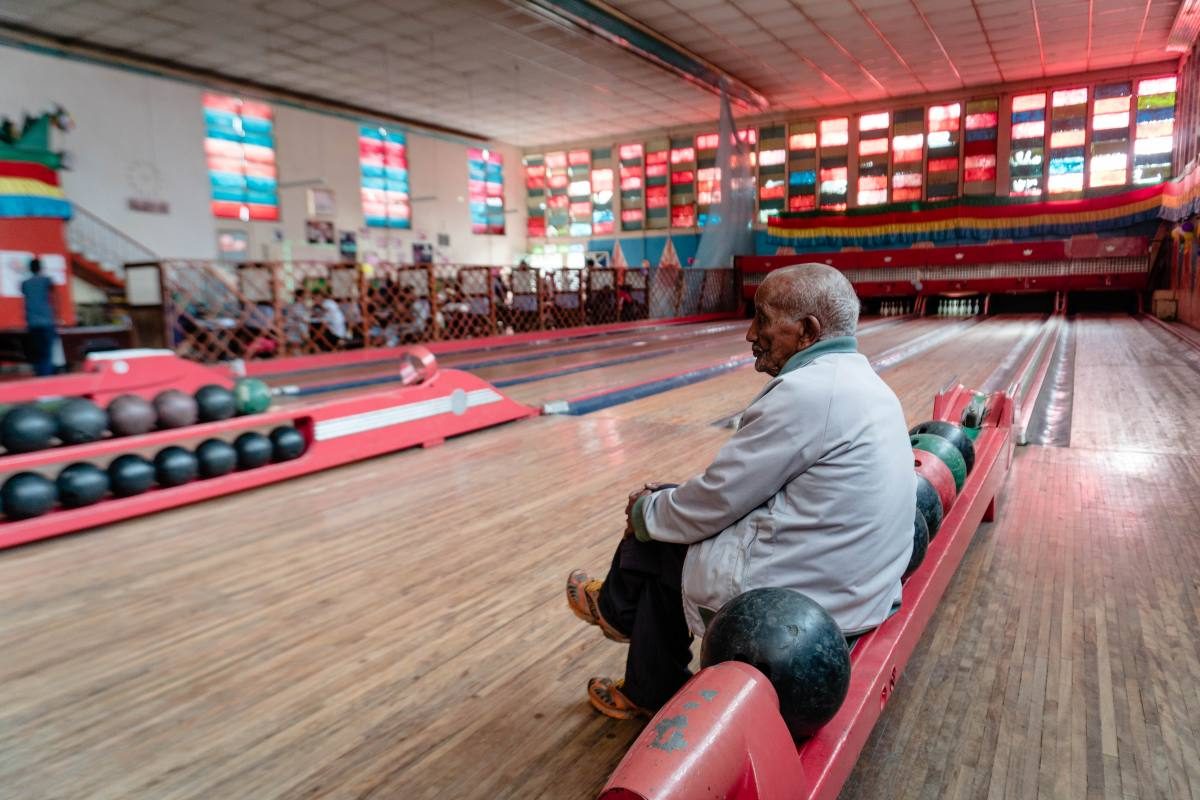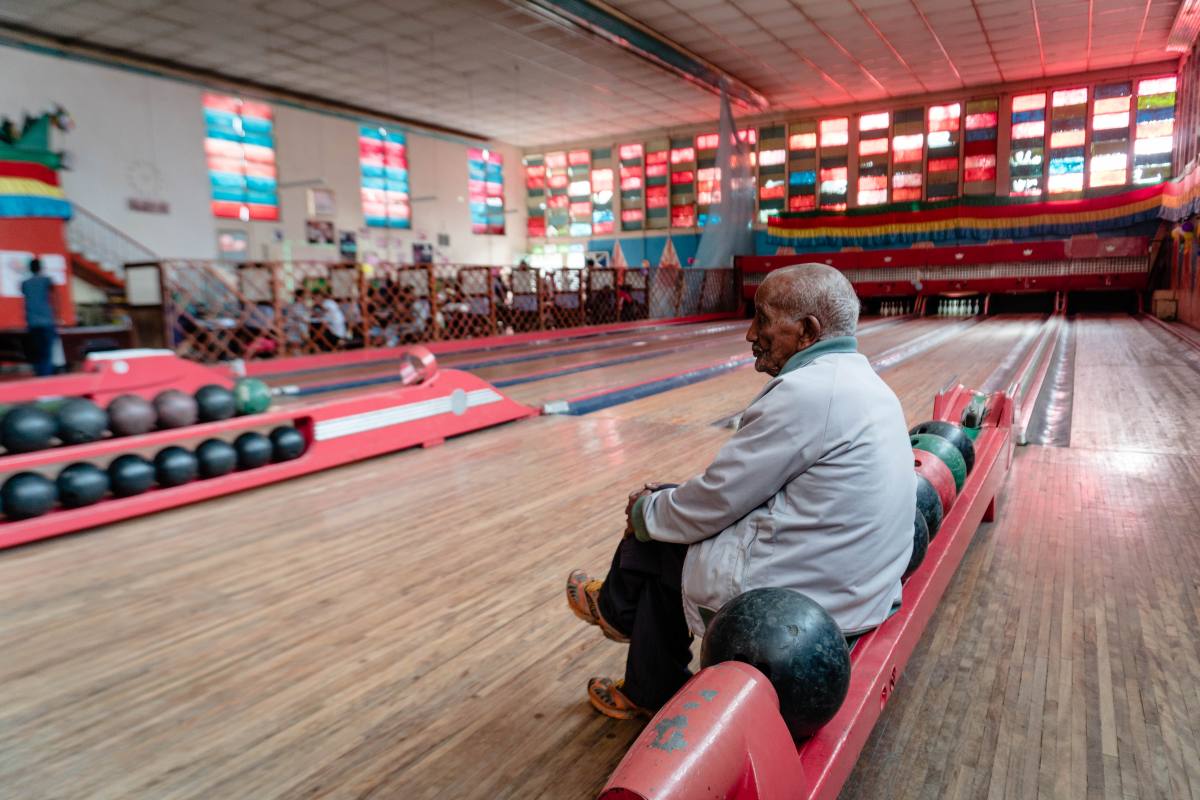 If Asmara Grande gets you permits it'll be easy, but if you try on your own you might not get them. Even with them, my group was denied for a few places, simply because sometimes it just happens.
Tourists are also not allowed to use public transportation outside of Asmara. You'll need to hire a car and driver. That said, if you think you can visit Eritrea without some prearranged paperwork think again as you'll most likely be stuck in Asmara the entire time.
What you will outside of Asmara is a completely different Eritrea. If you visit Eritrea without leaving the capital it's like if you never visited this country at all!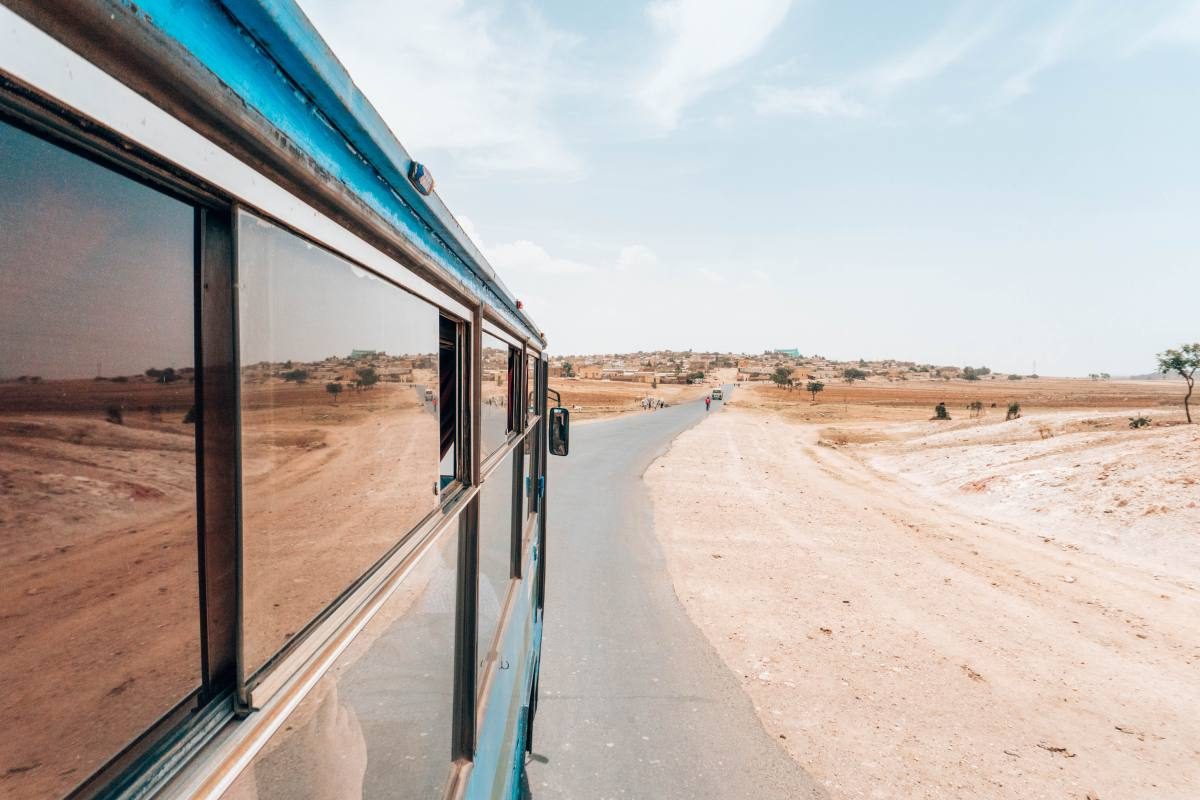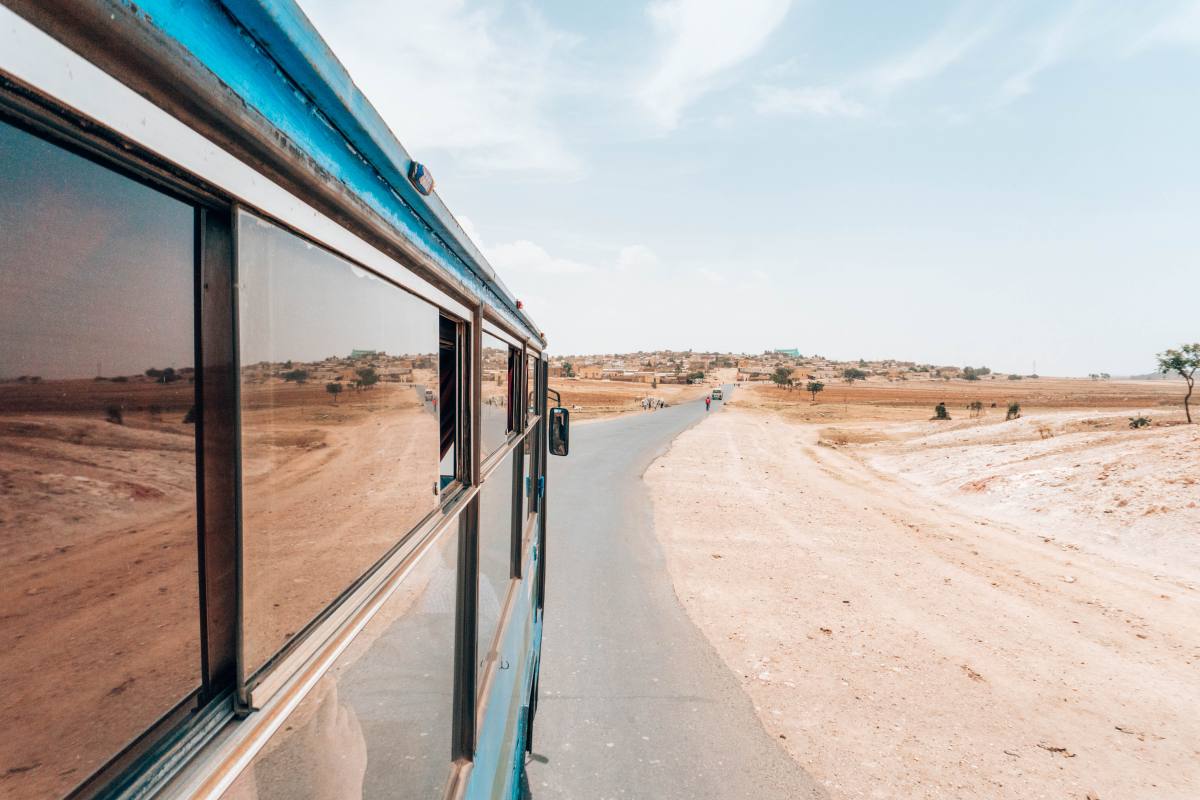 ---
Money in Eritrea
Eritrea is strictly a cash economy and it's best to exchange money at the airport, as it can be difficult to do it later in Asmara. You will not be able to purchase Eritrean Nakfa outside of Eritrea. Obviously, there are no ATMs in Eritrea.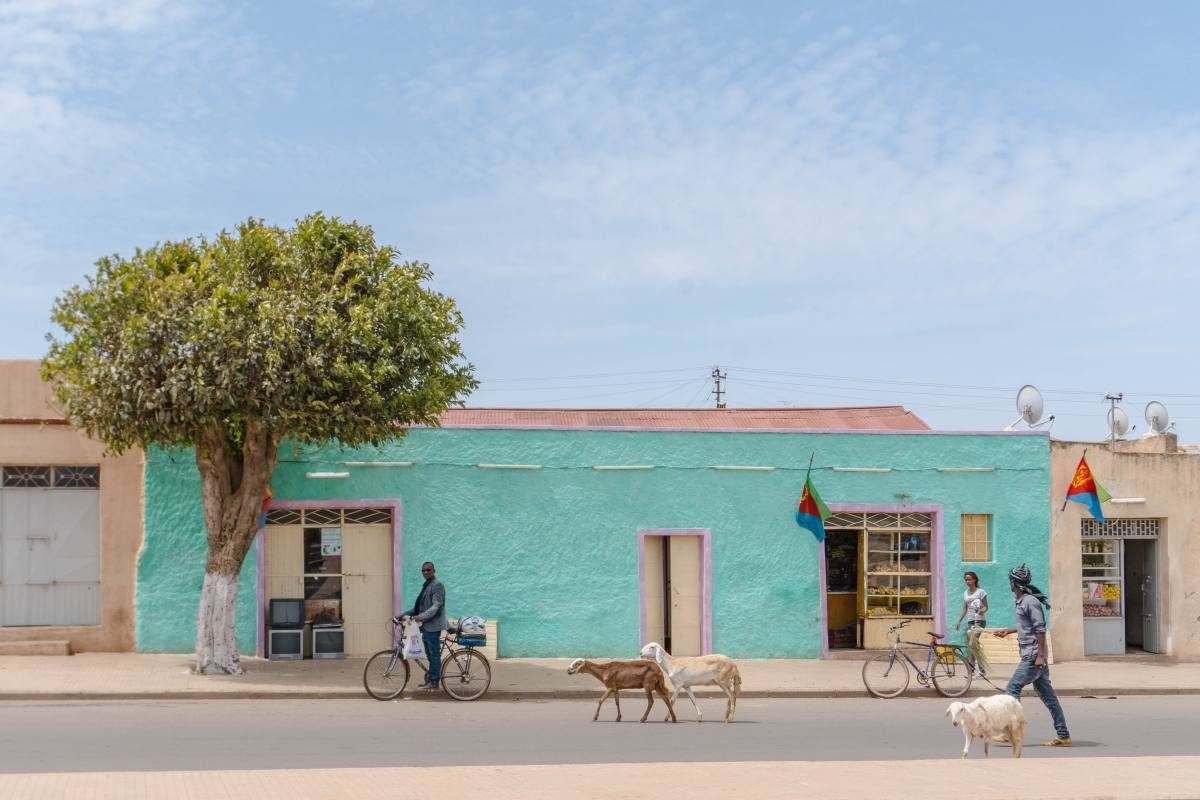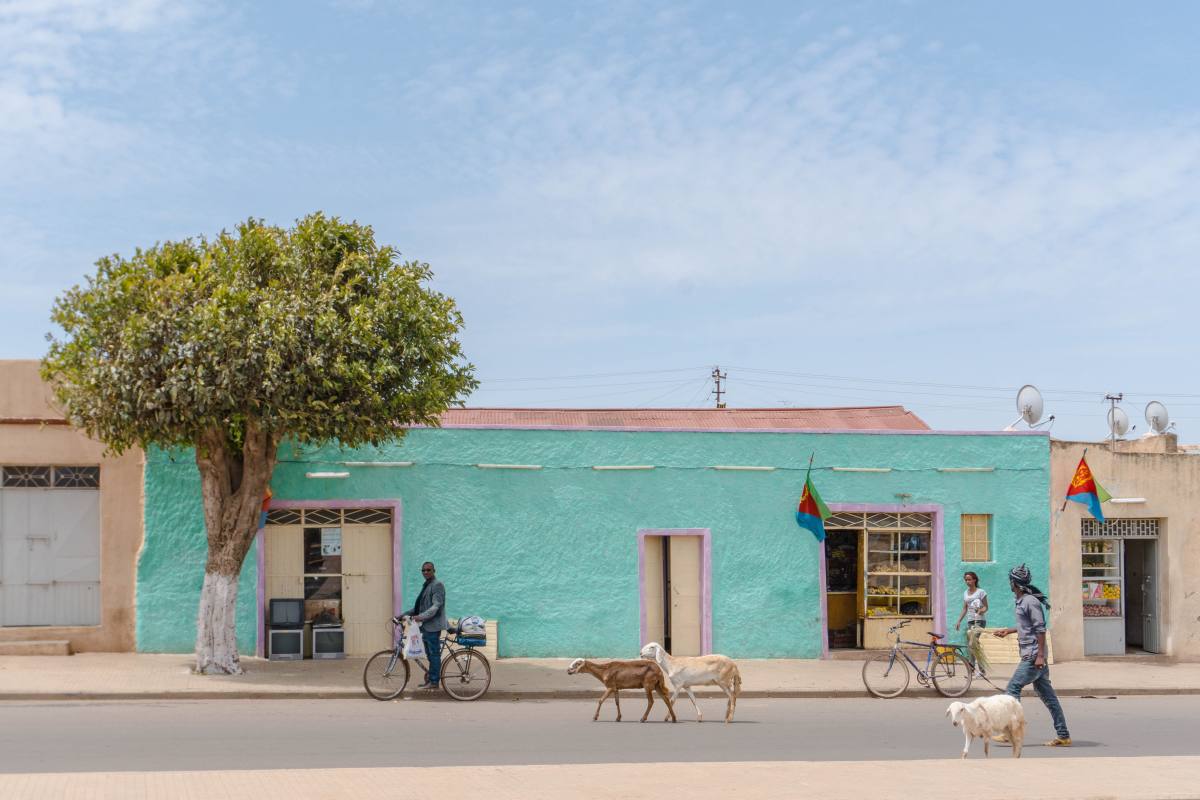 ---
What to See in Eritrea
Online information about Eritrea is very outdated. Printed guidebooks are usually also from 1990s, so while you can read up on some history you won't find a very useful information there.
Asmara
Eritrea is a former colony of Italy, so the existing architecture echoes Italian ones from the early twentieth century and was designated a UNESCO World Heritage Site. The city is full of gelaterias, cafeterias, and Italian theaters. It appears way different than any other African capital city, as you will find a genuine eastern African culture with a touch of Italian culture. It's a very clean and vibrant city.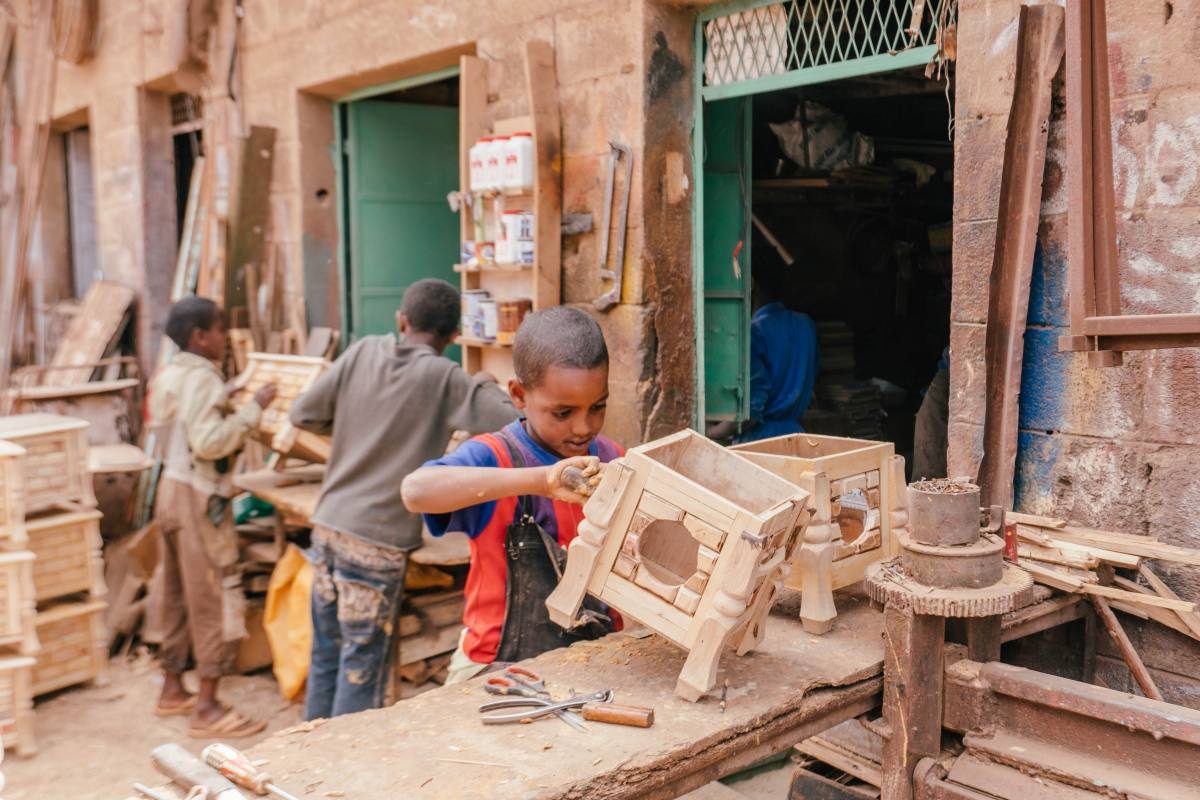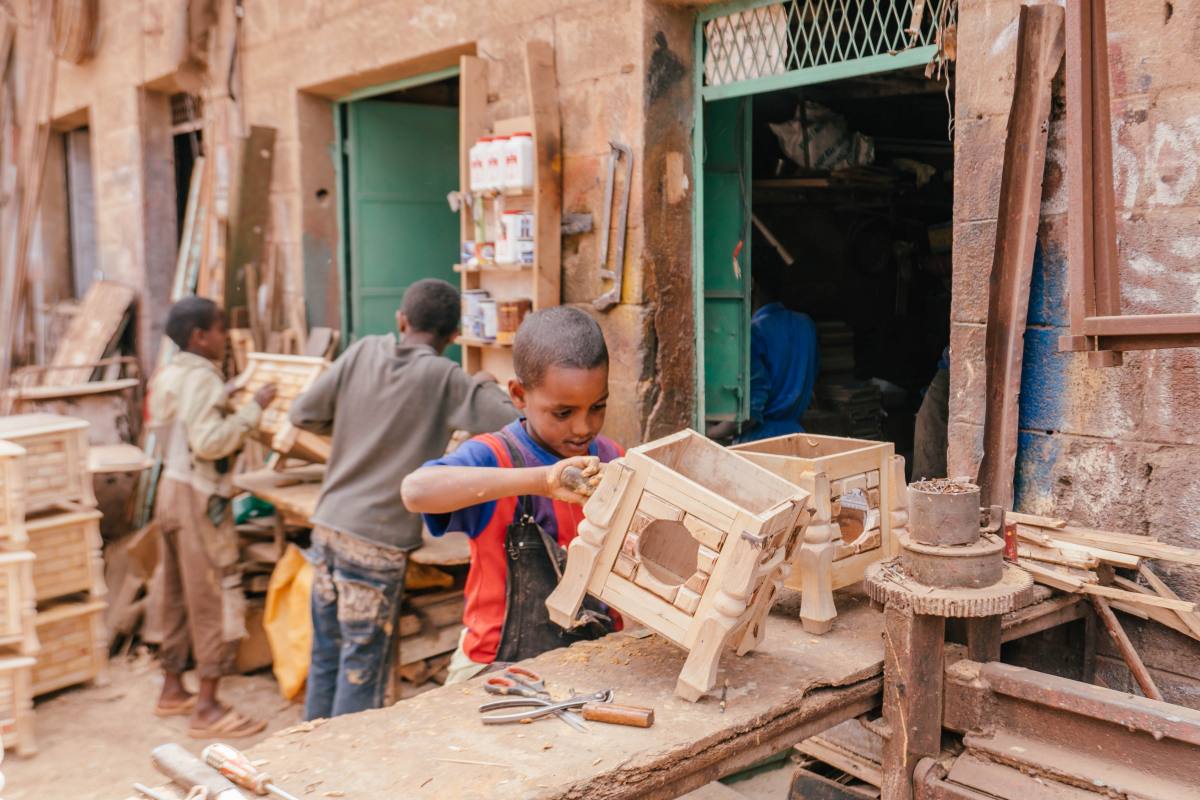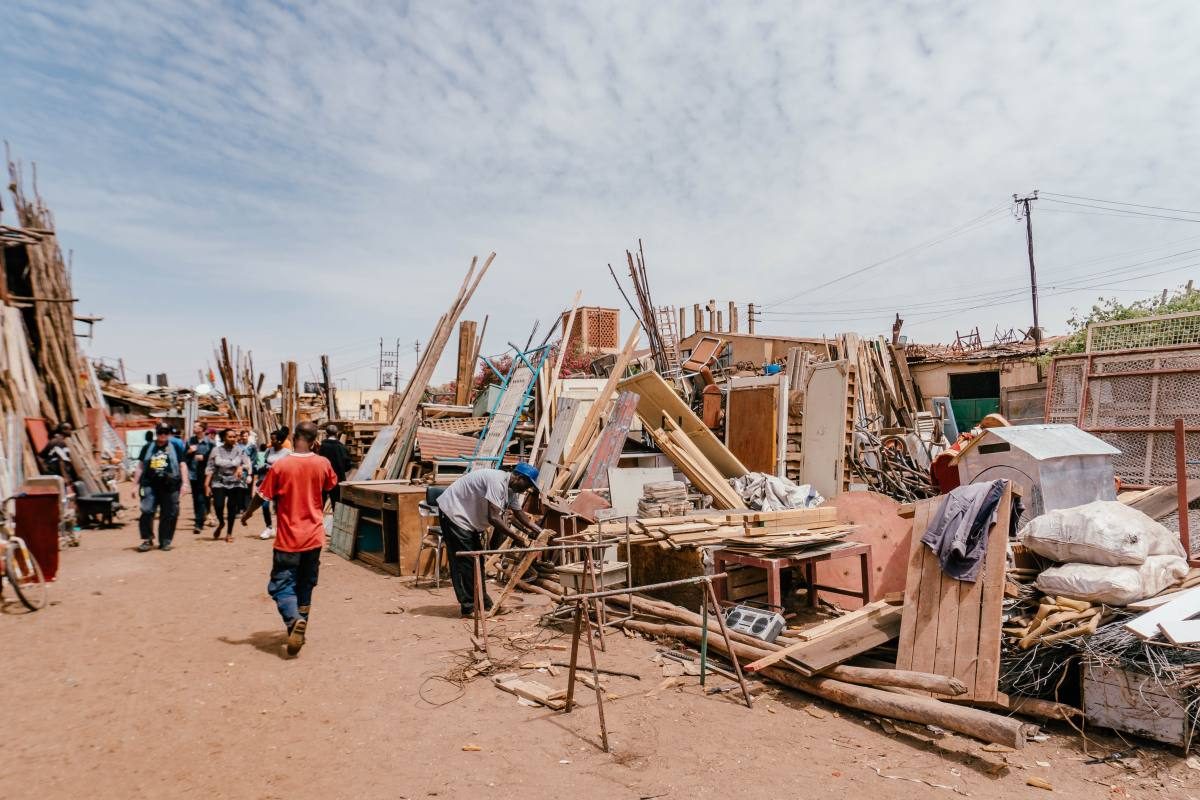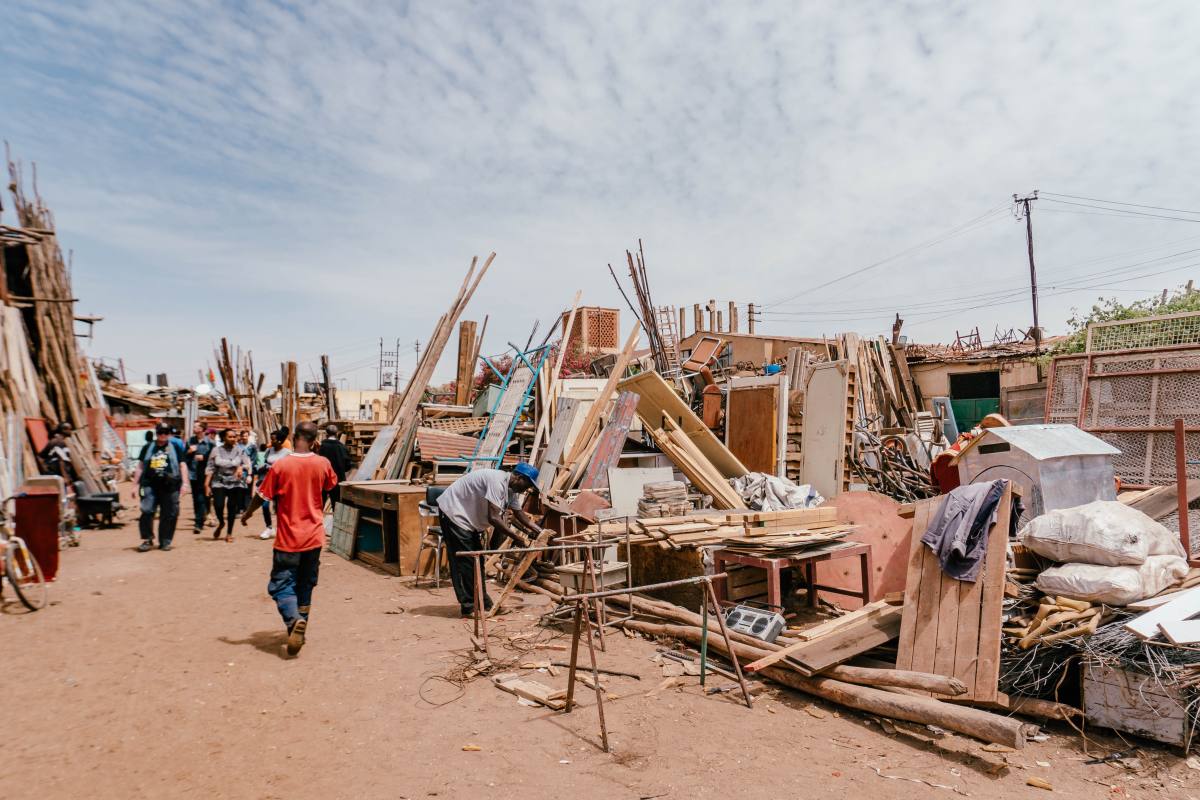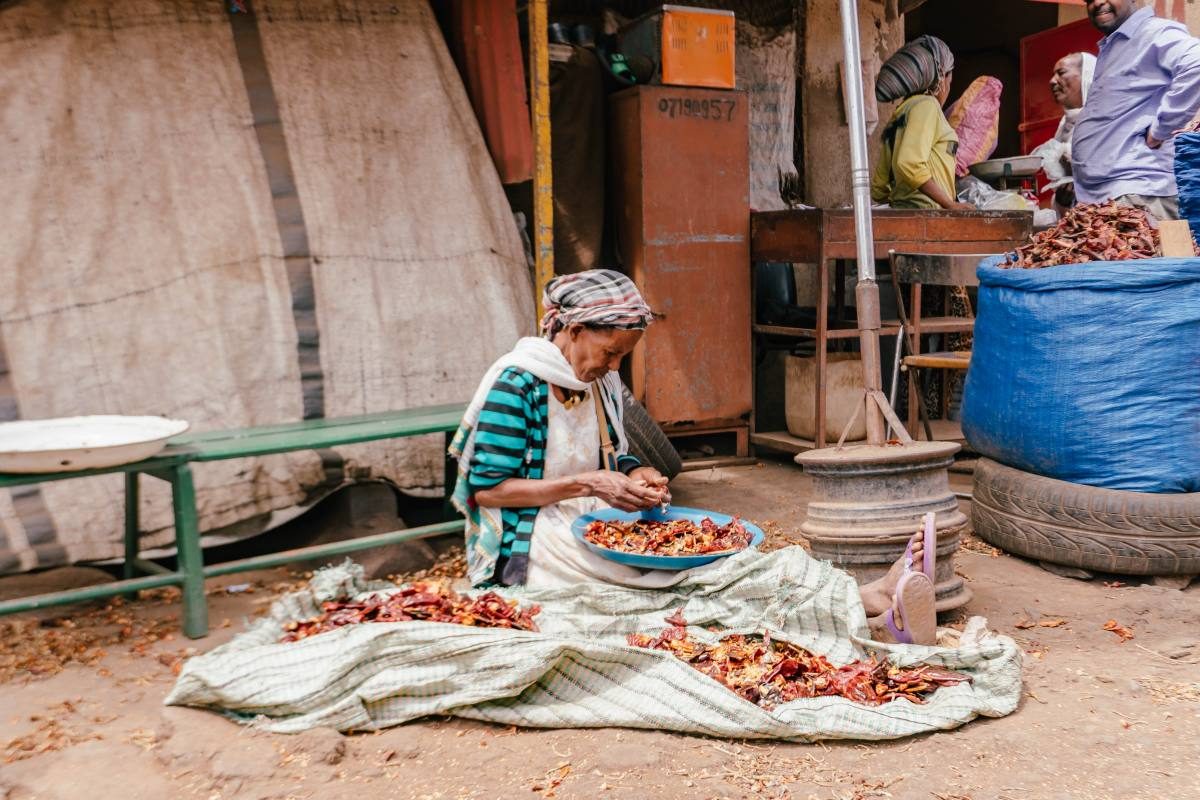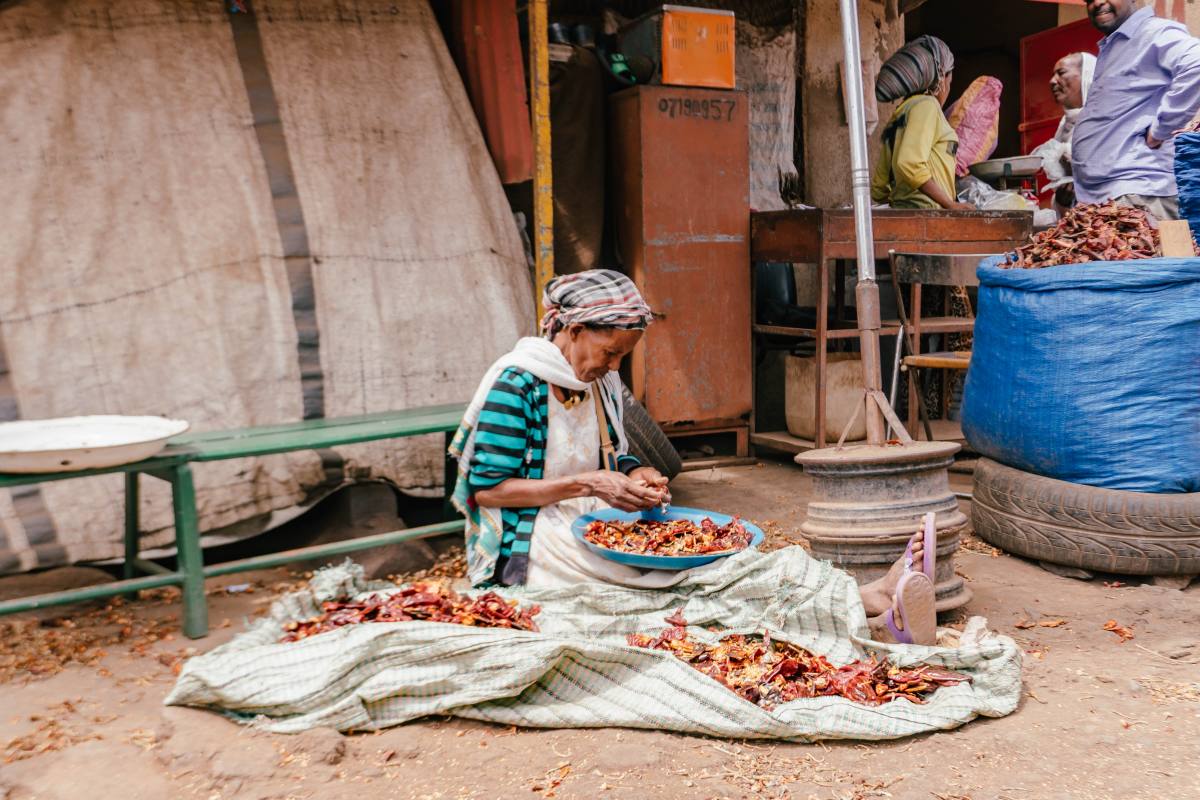 In Asmara you can wander around on your own, stop for a coffee or juice and see the local life. You must visit some markets like Medebar Market built in 1912. While you're there please don't take photos of people without asking them for permission. Some were definitely not ok with having their photos taken, but I did find a few people who had no problem with photography.
Most of the places you'll want to see are an easy walk on Harnet Avenue within Asmara's big cathedral, where conveniently my hotel – Ambassador Hotel was located. The most known site is the Fiat Tagliero building from 1939.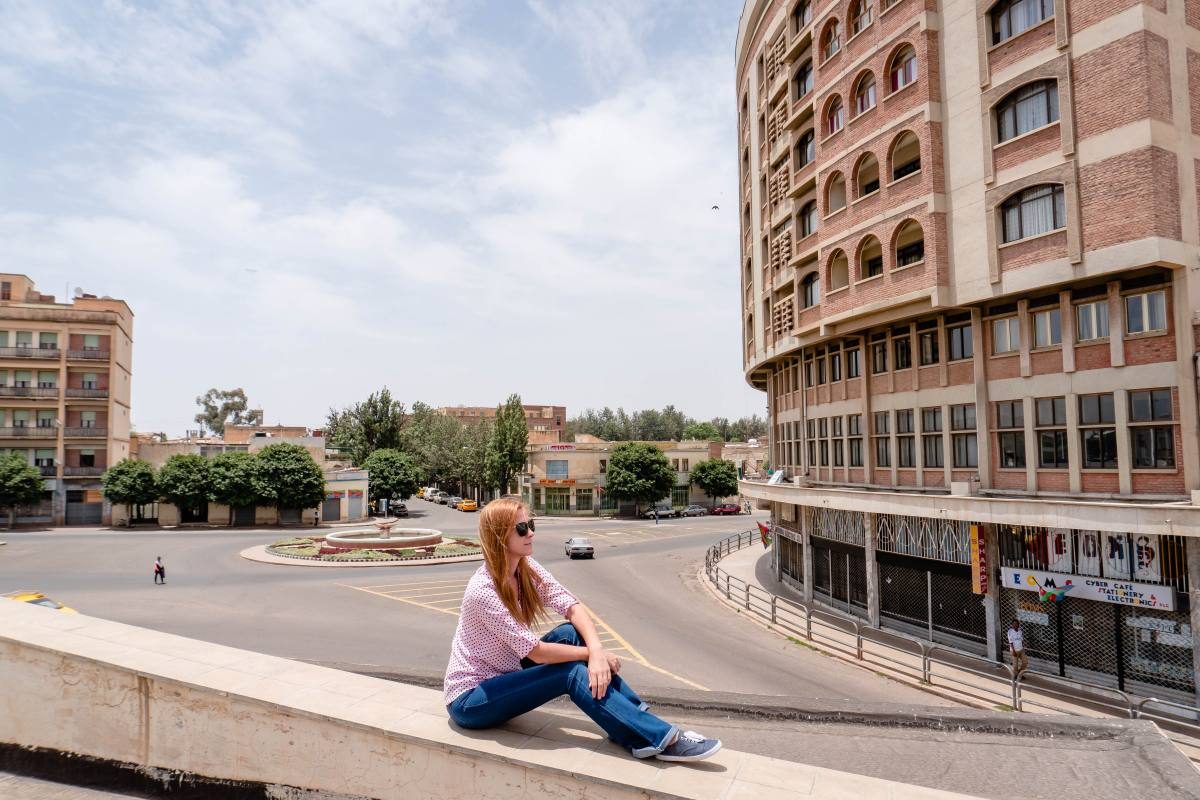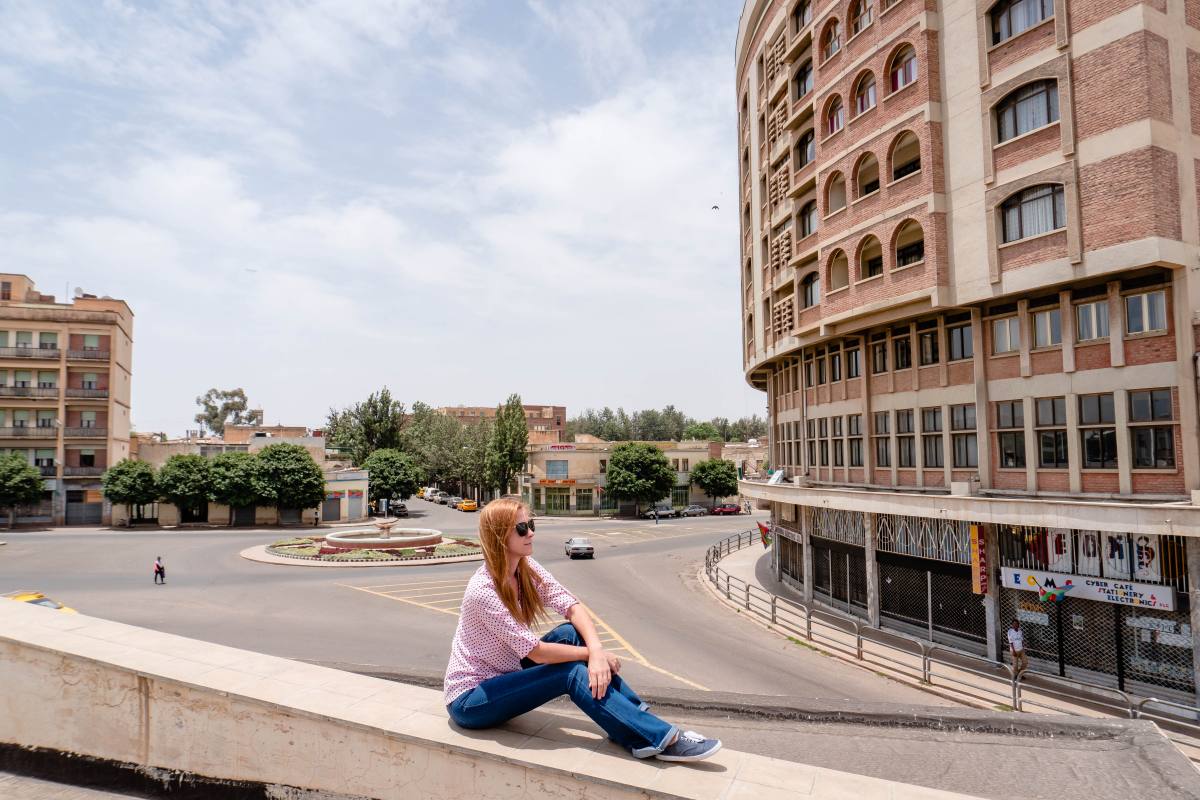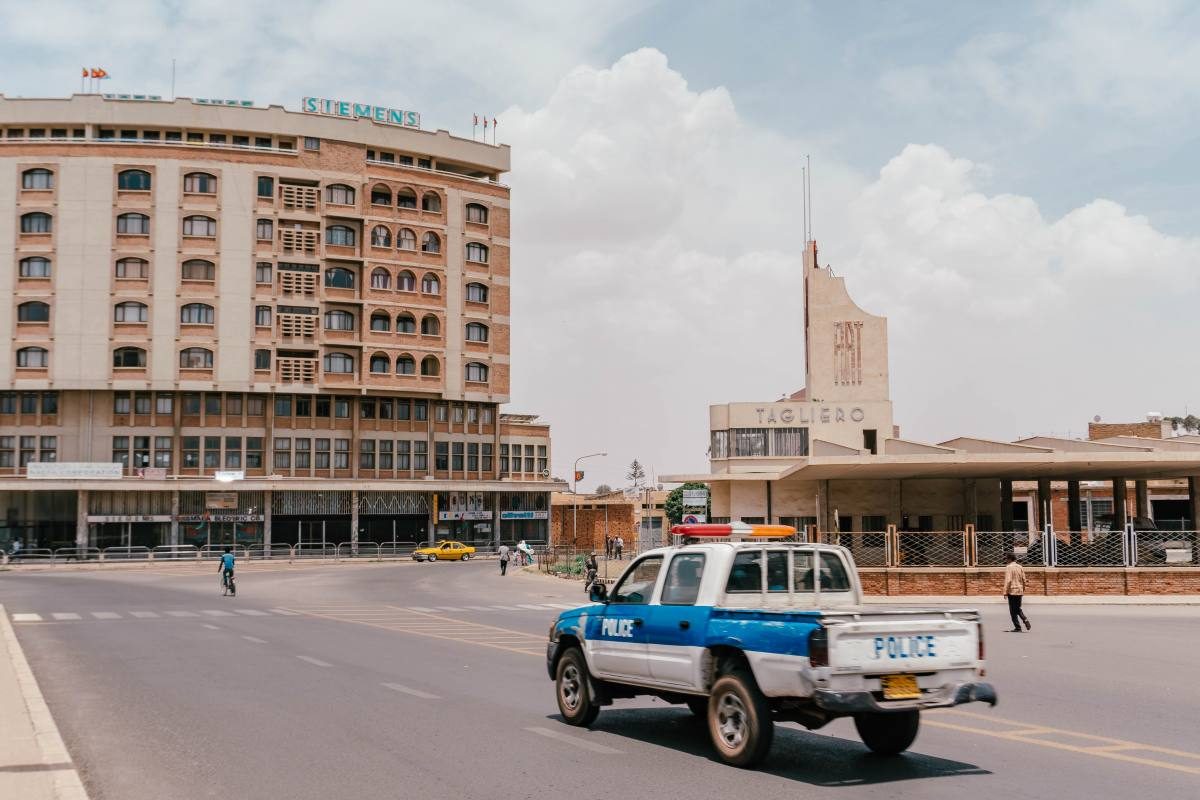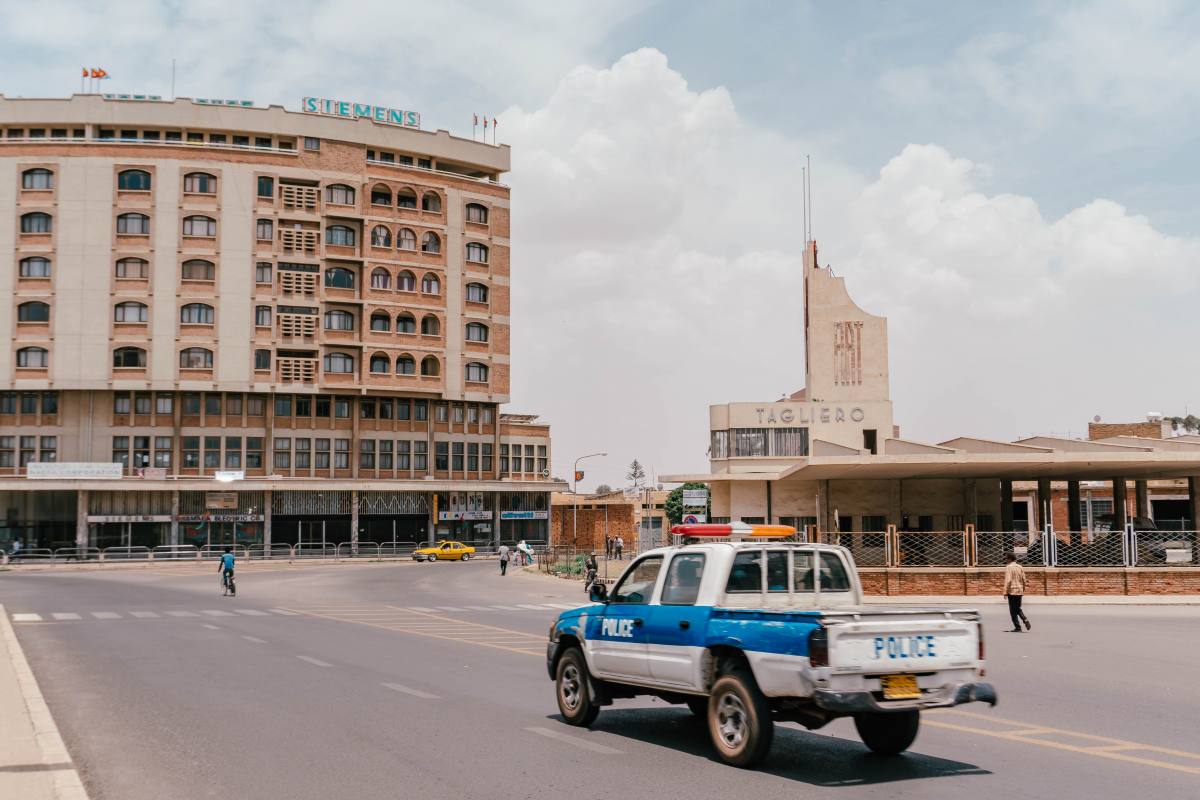 Don't forget to climb the local mosque to see the city from above. To get there you need to pass through a cemetery. Due to the proximity of a local school, you'll most likely see many young kids hanging out. They loved out cameras and wanted to have their photos taken and show them how it came out. It was one of those moments that I really wished I packed my Polaroid.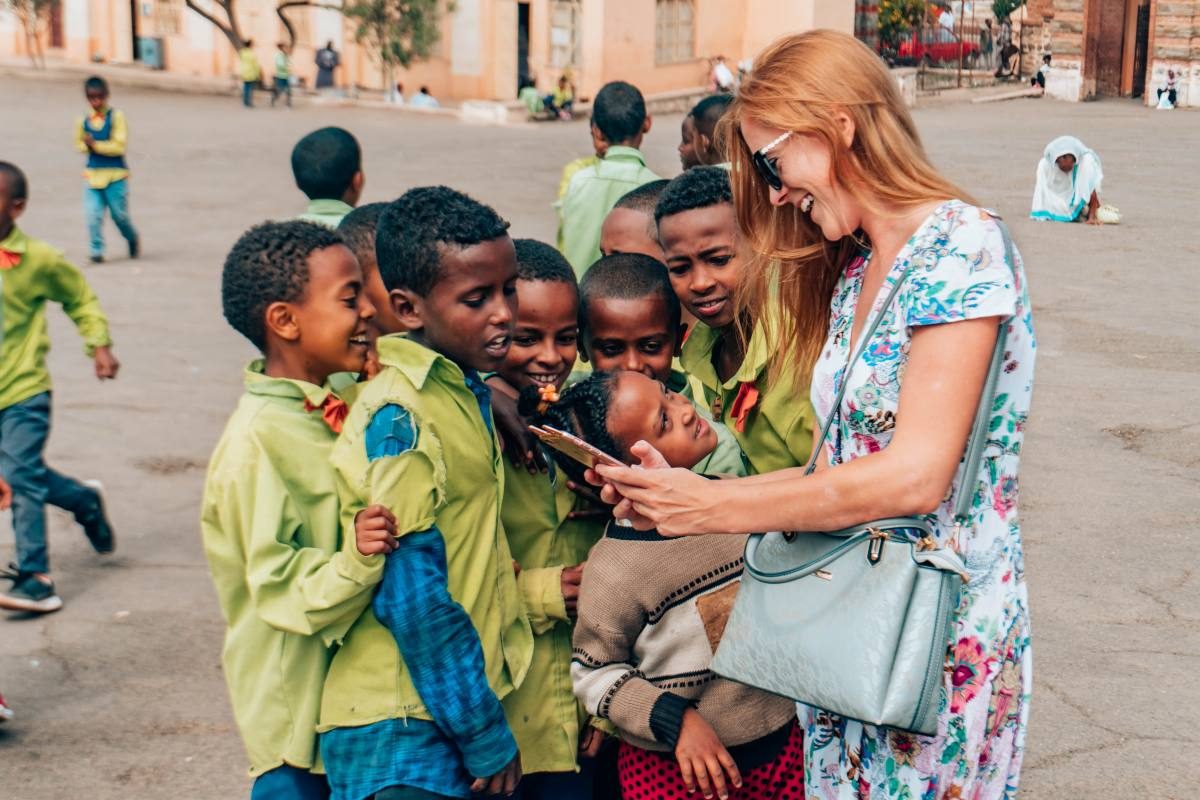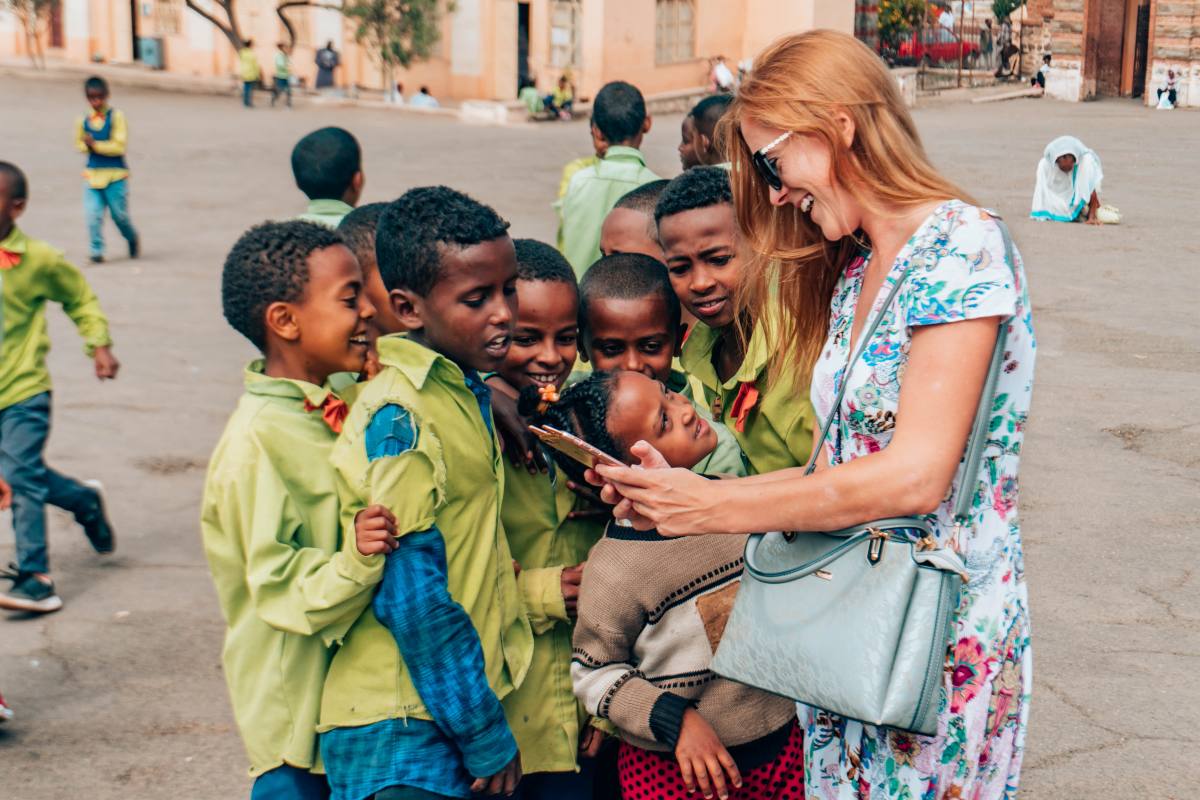 ---
Tanks Graveyard
Tanks graveyard in Eritrea is a very unique place. Right outside of Asmara you'll see a giant land with a unique vast array of tanks, cars, army vehicles, buses and more. Originally a junkyard, it later became a monument honoring the 30-year-long war between Ethiopia and Eritrea. The fact that all these things are rusted and piled up make them appear as a strange siting.
You need a separate permit to visit this place, but it's the only permit that can be issued in a few minutes.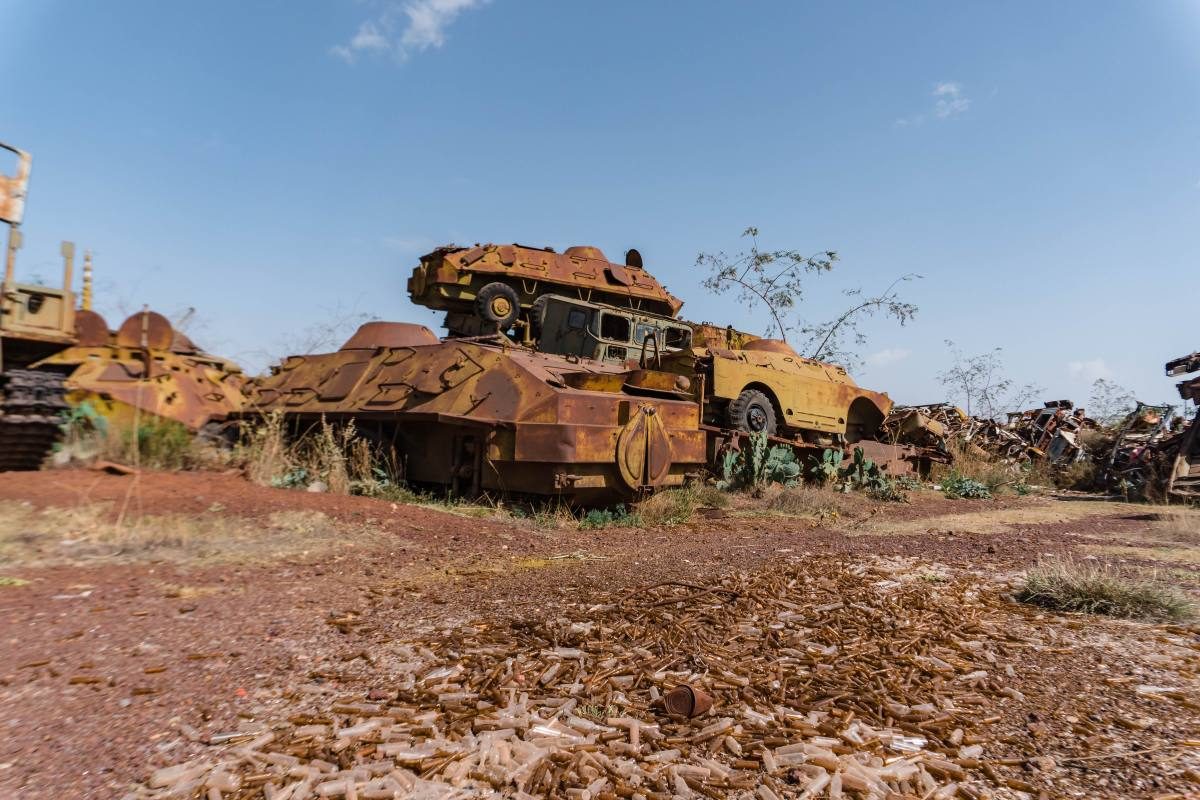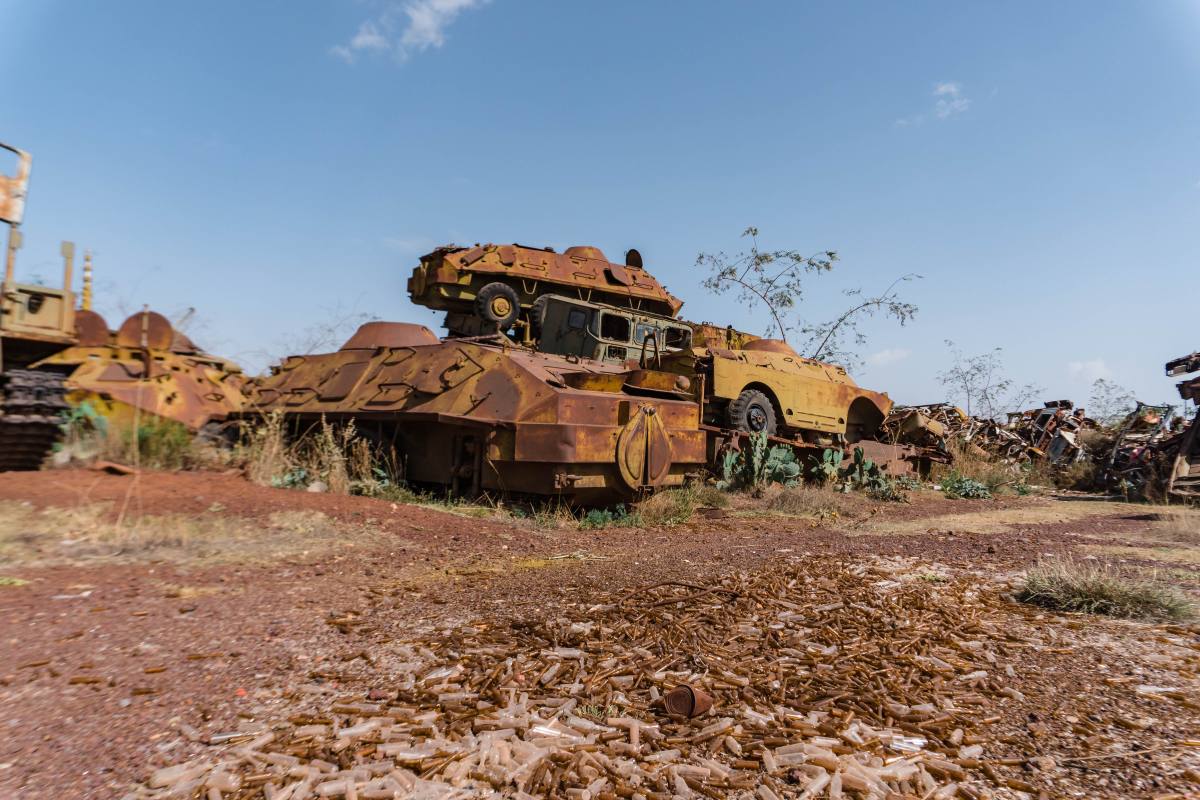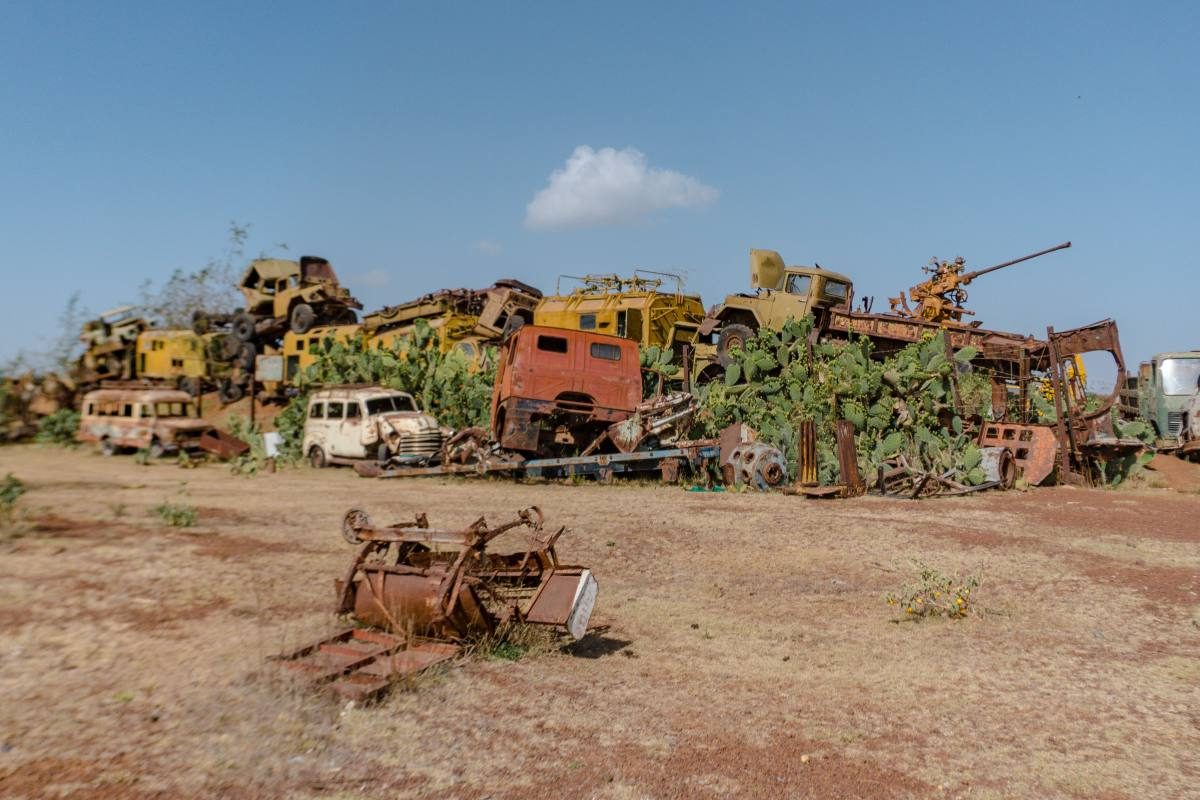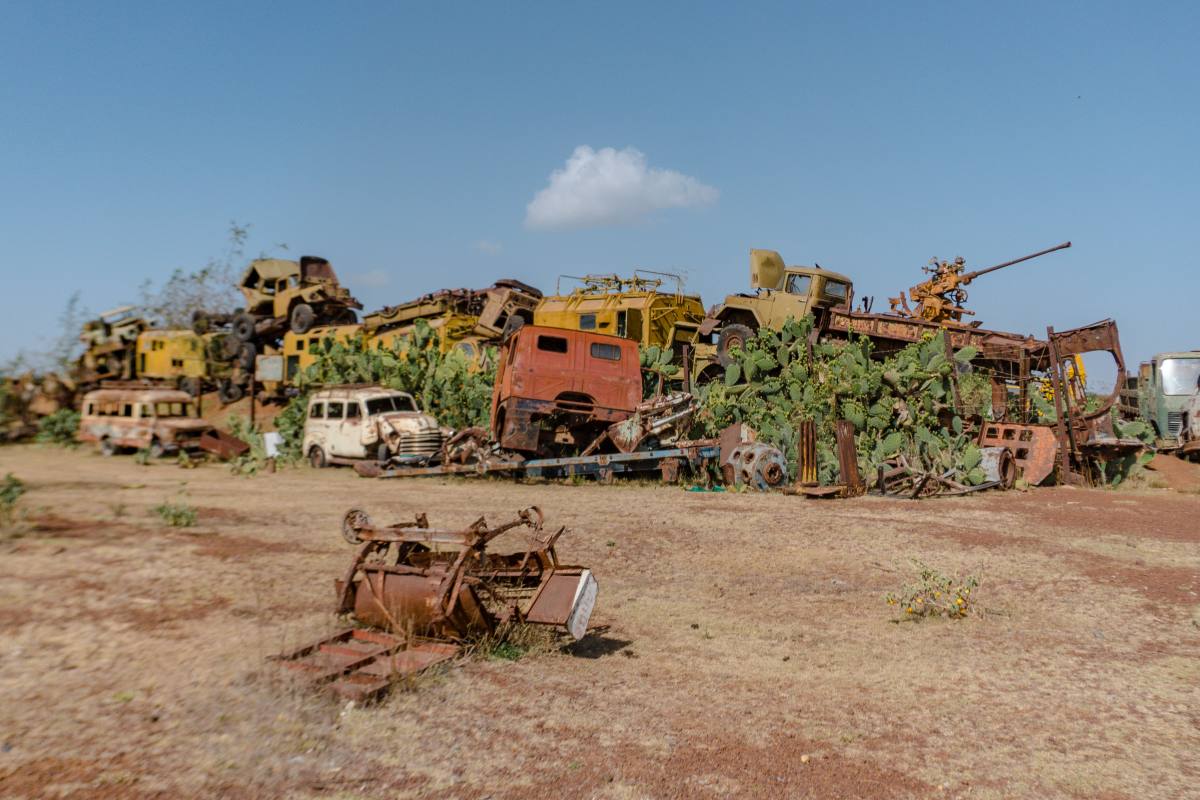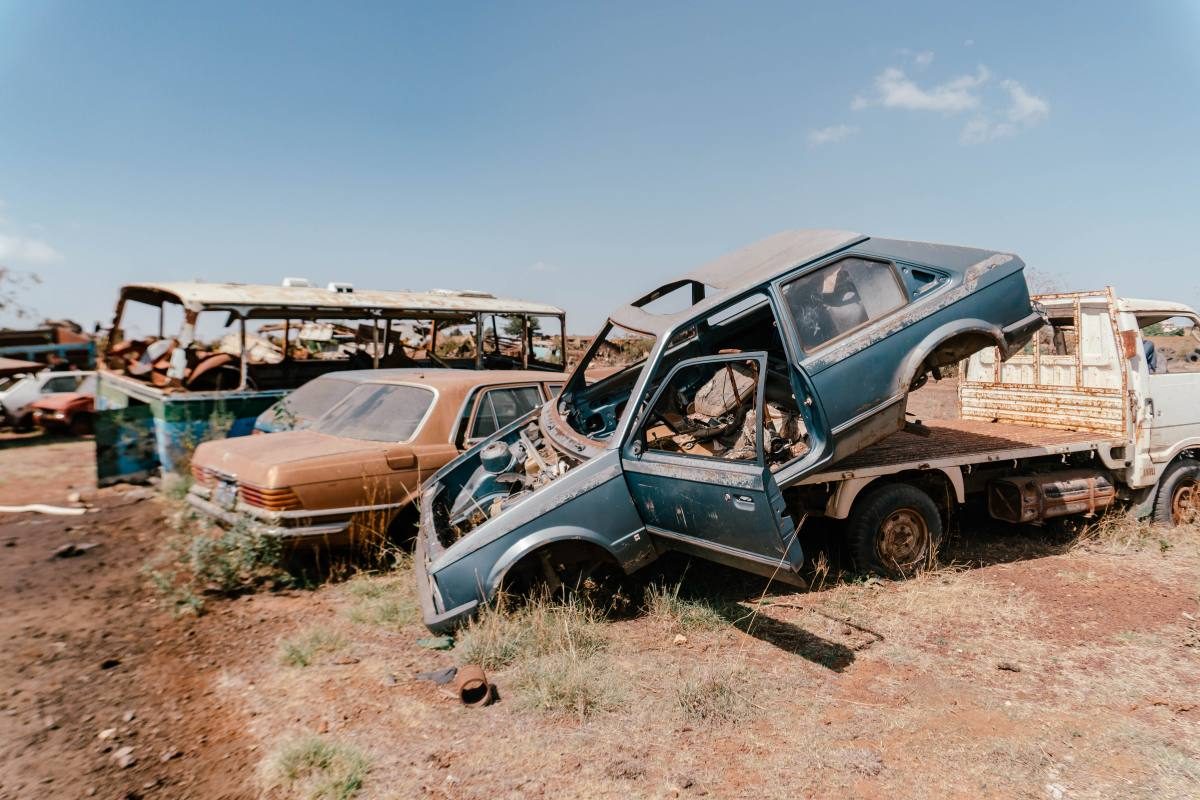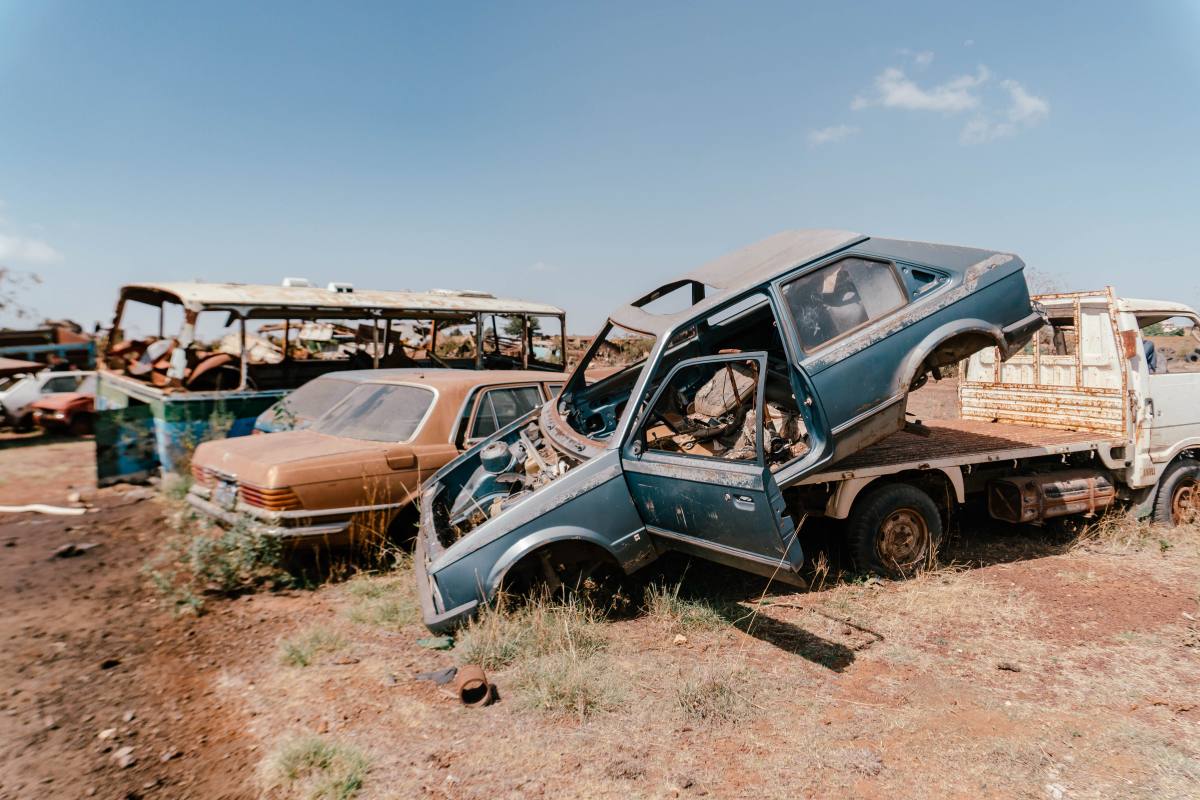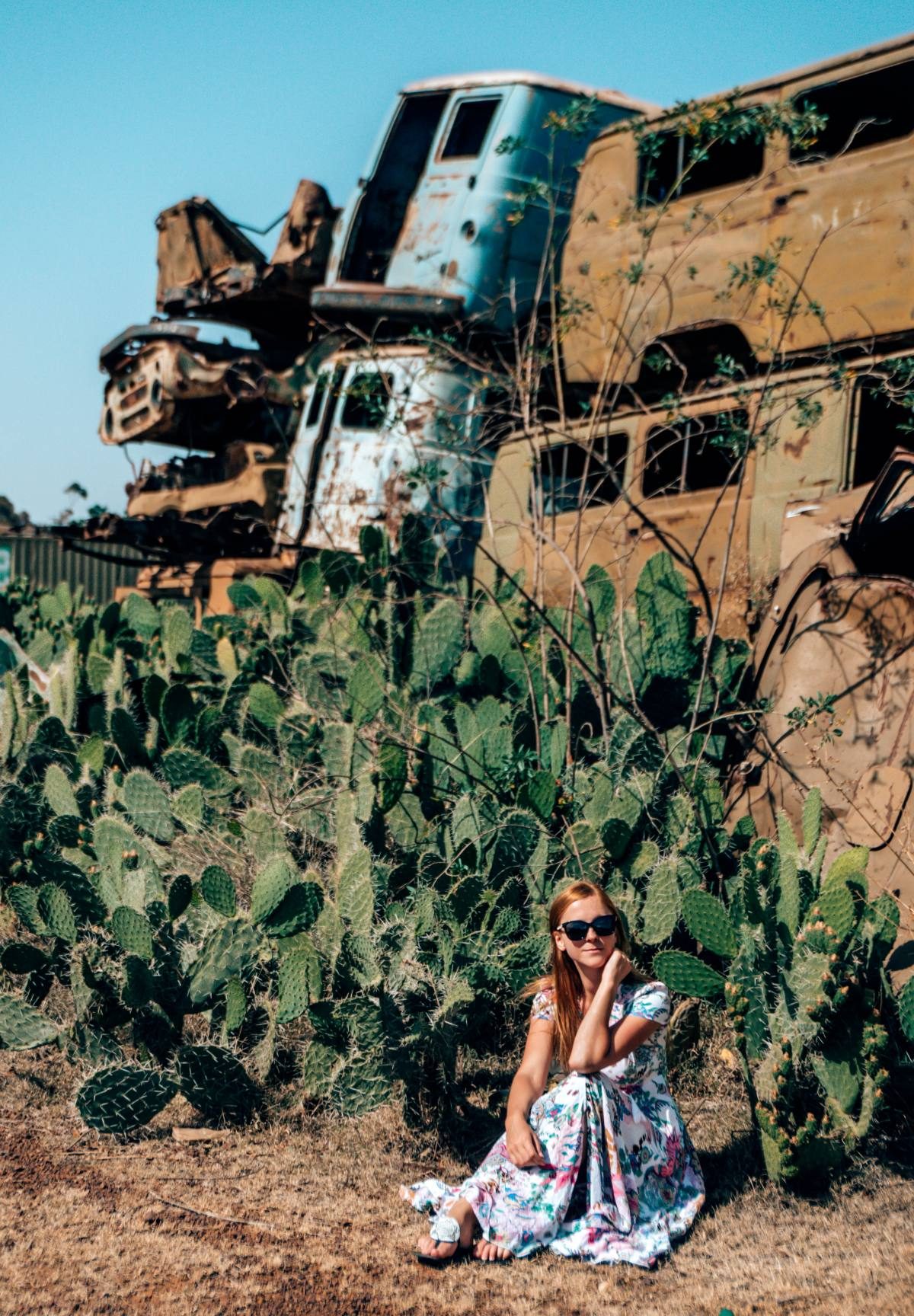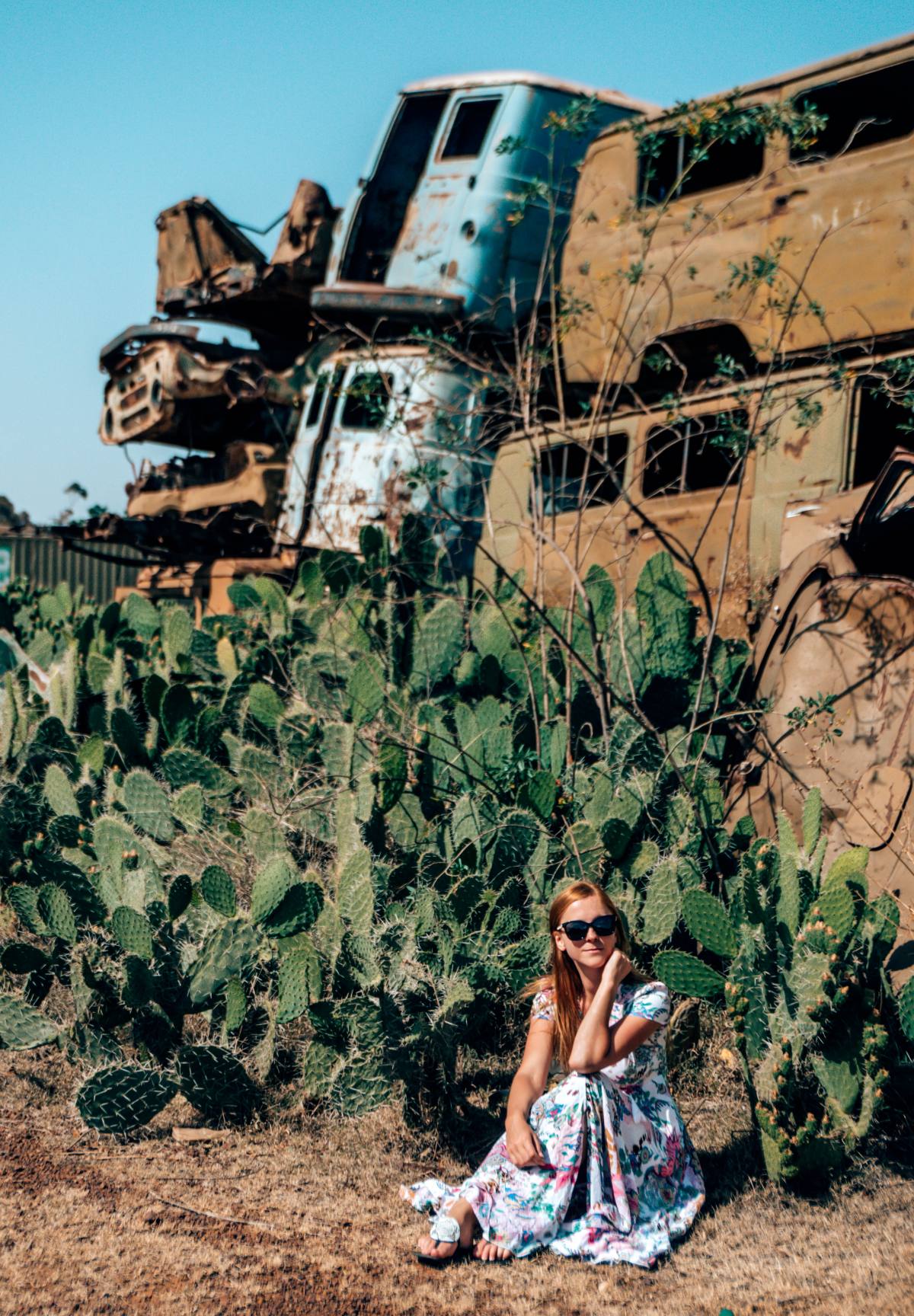 ---
Coal Train Route
In the past, there used to be a train between Asmara and Massawa, but the route has been closed for years. Tourists can charter this train to make a loop just outside of Massawa and this is what my group did. As this doesn't happen frequently we attracted quite a few expats in Eritrea who joined us for the ride.
The train ride was basically an experience, as it's a steam train. It was painfully slow and had to stop multiple times to fill it with water, to put more coal in to make it run again.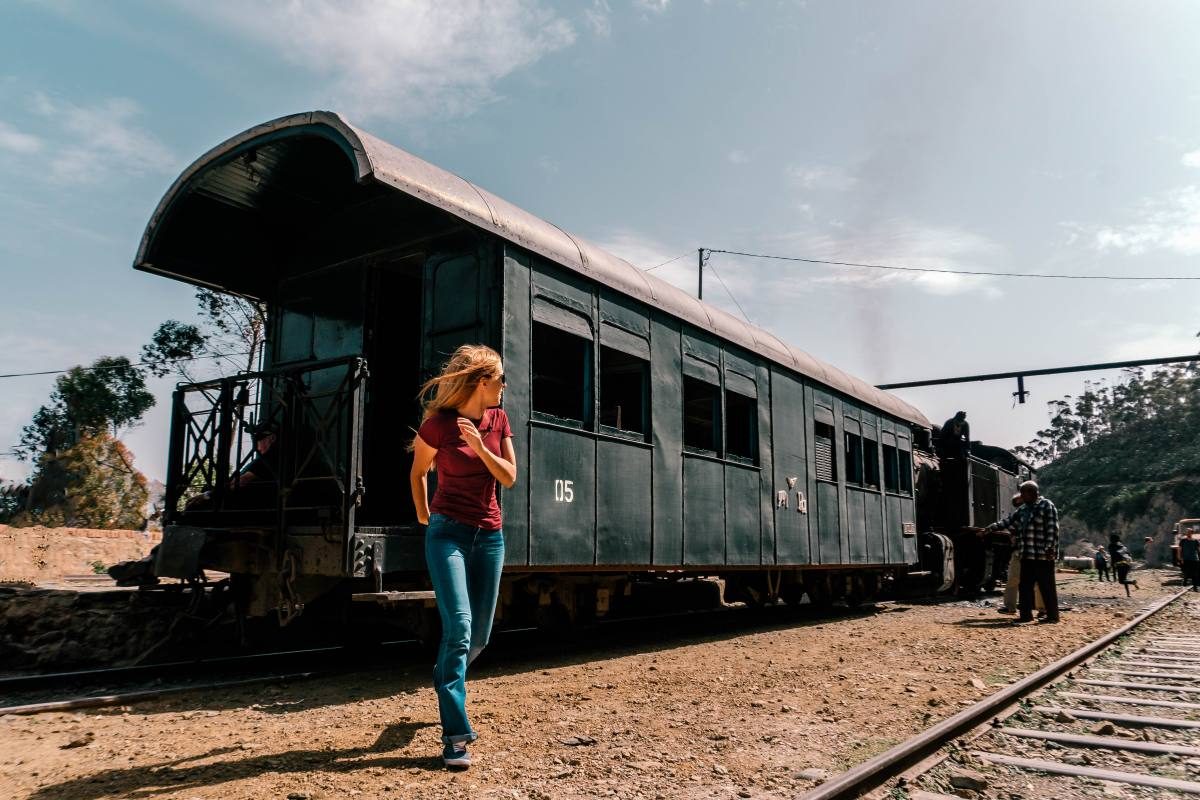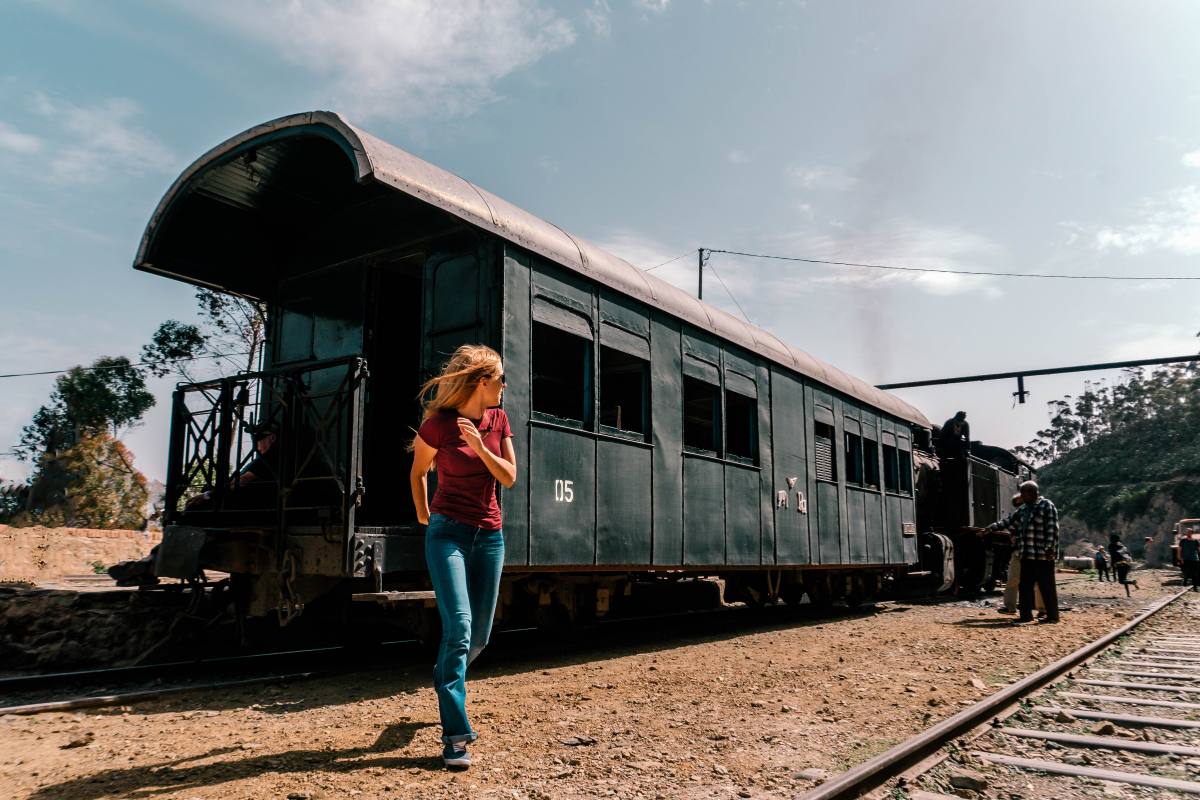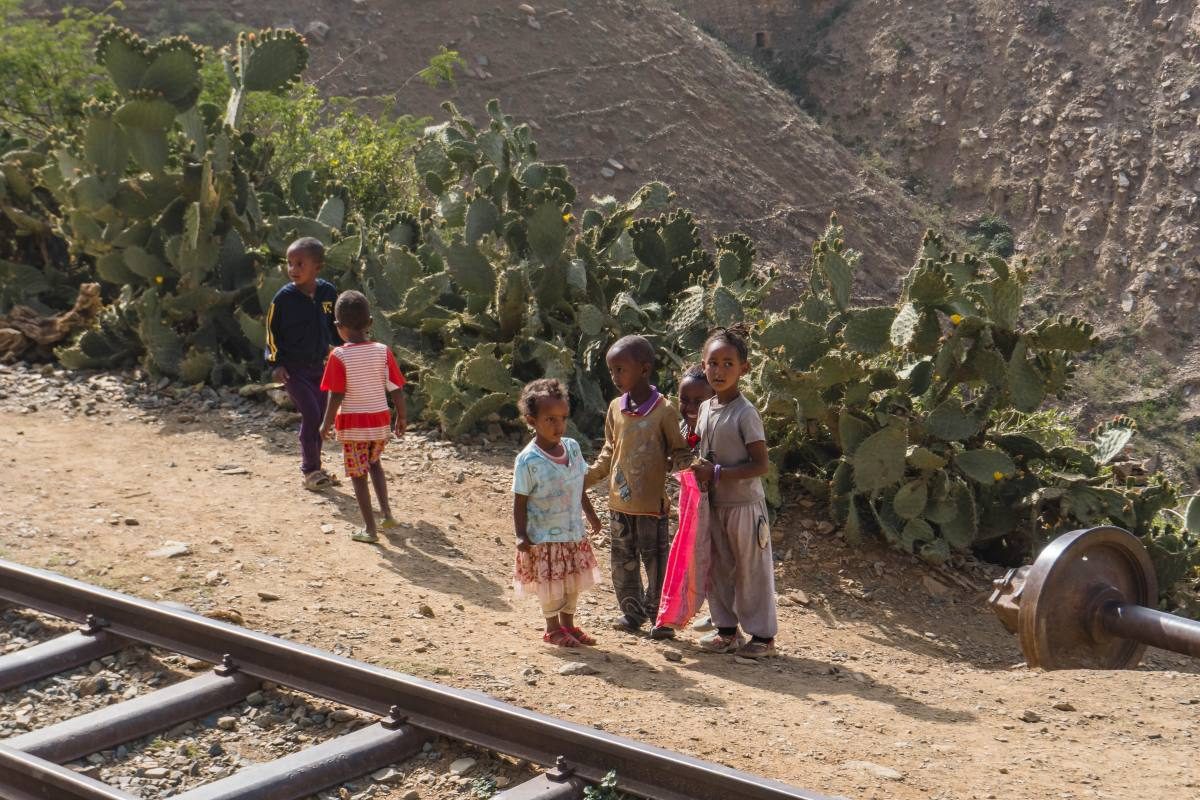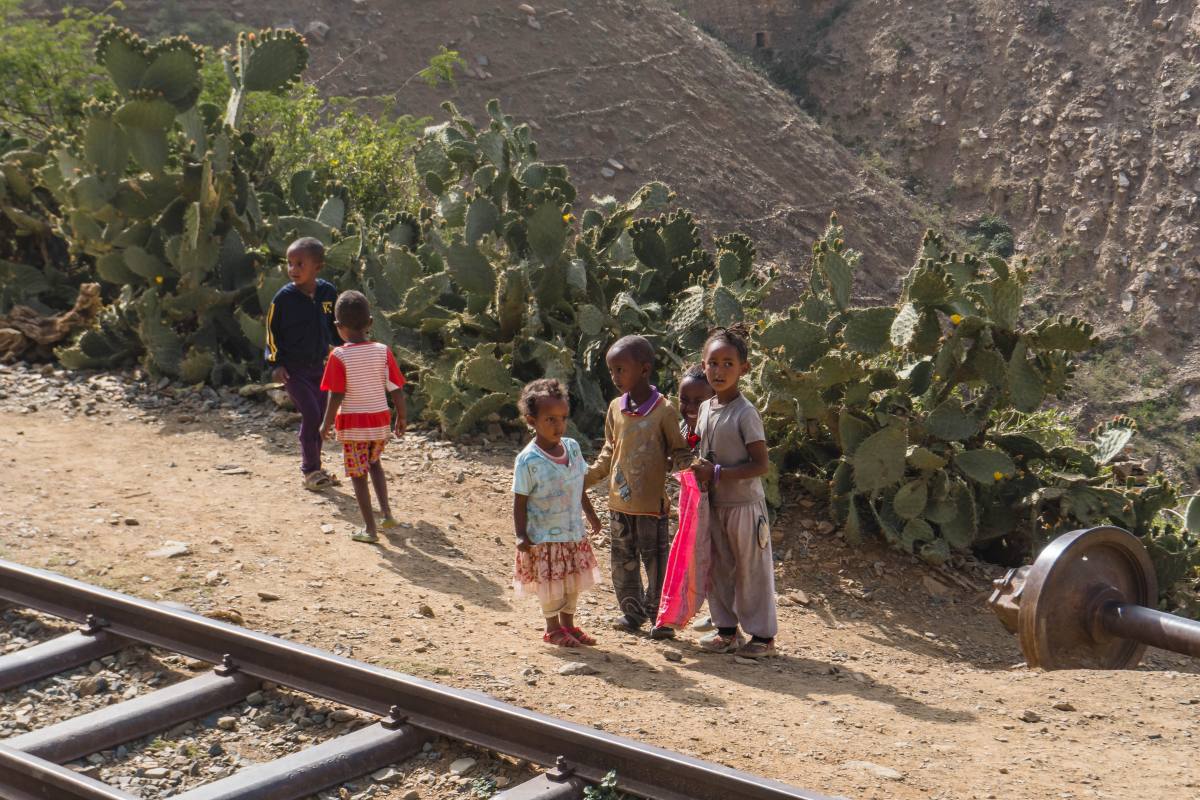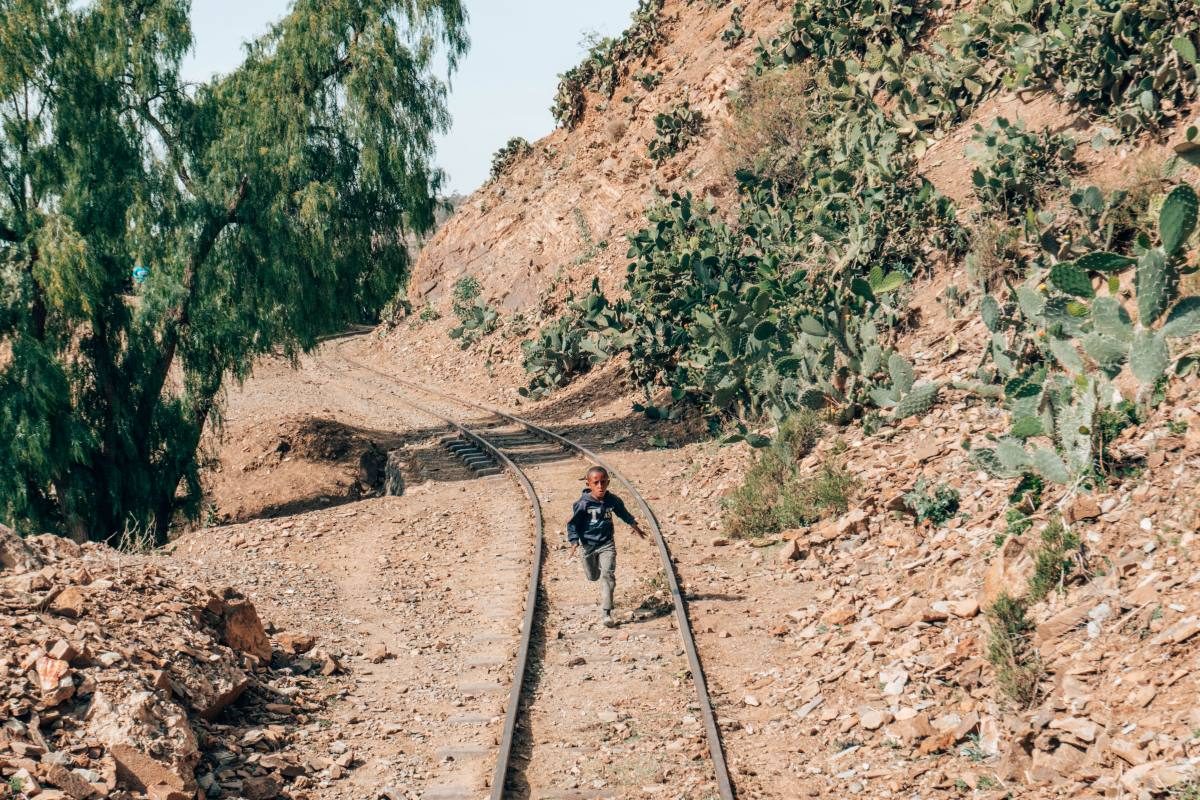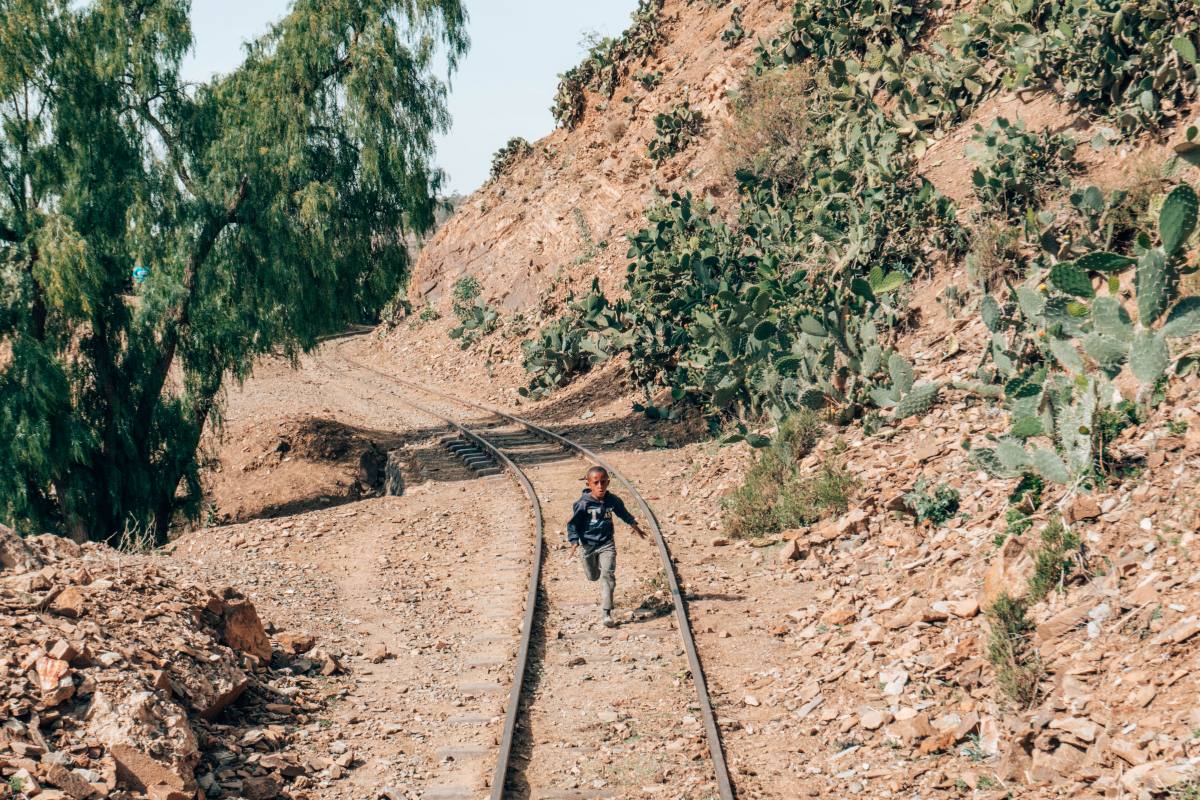 It wasn't just an experience for us, tourists, but also for the locals from nearby villages. They found out that we're coming and arranged to have a wedding photoshoot, and some kids came and greeted everyone.
Important: Don't take photos of the kids unless you ask them if it's all right. Some of them believe that if you take a photo of them you'll steal their soul, so just be respectful.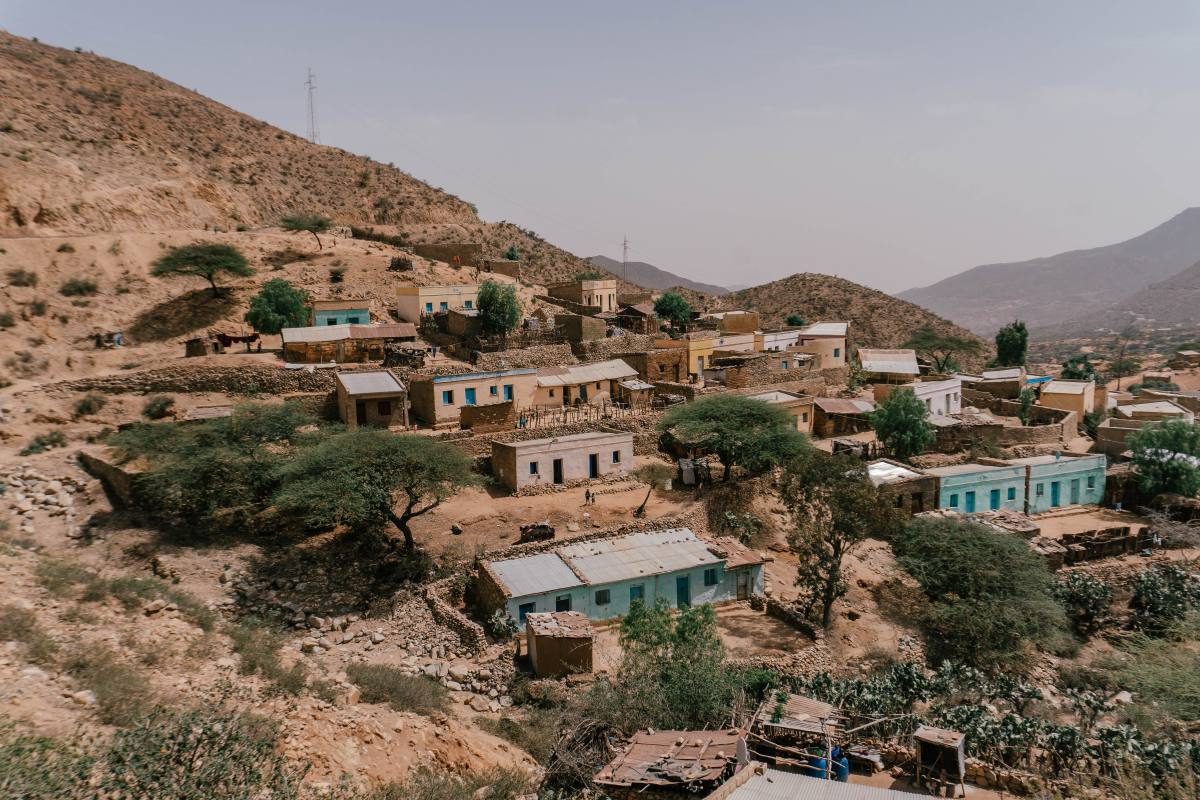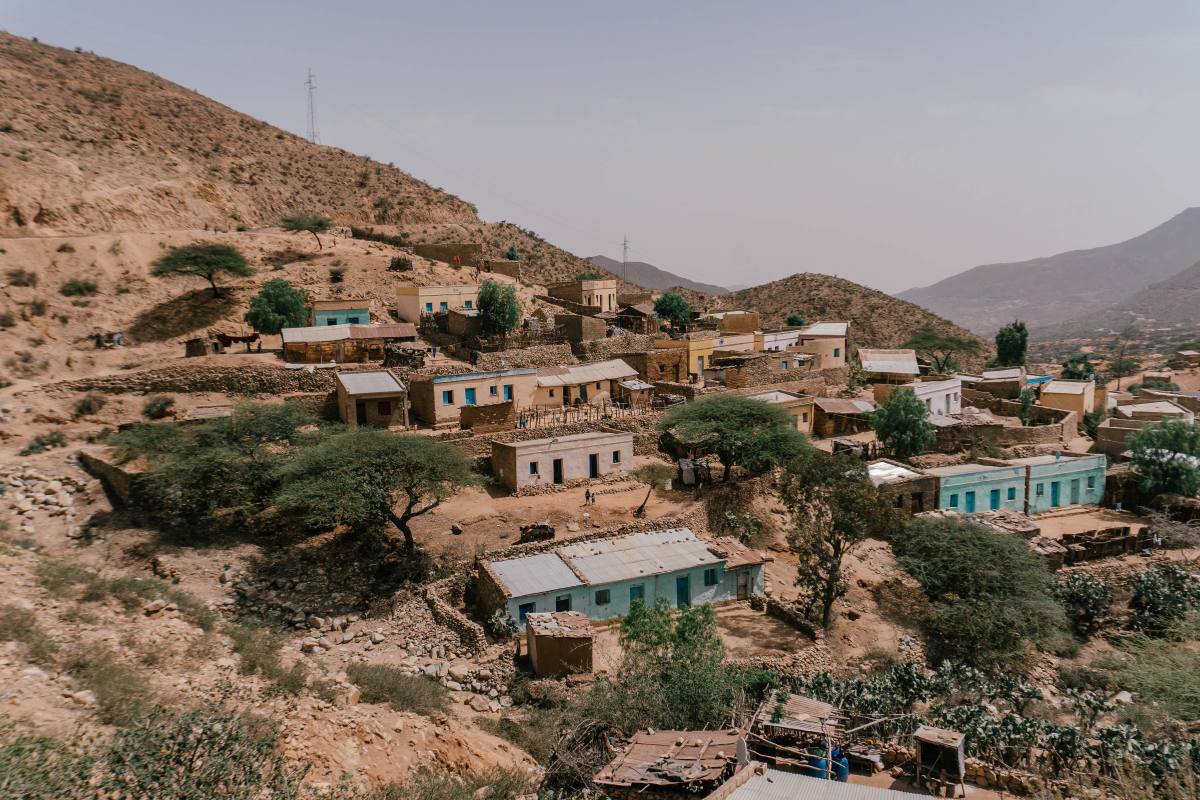 ---
Massawa
A visit to Massawa is a must. I've been to the Red Sea twice from Israel and Egypt, but this was a completely different experience. I stayed at Dahlak Hotel, where apparently Tiffany Haddish also stayed during her visit. It was a good spot with working AC. Make sure you check out the chickens at their bar 😉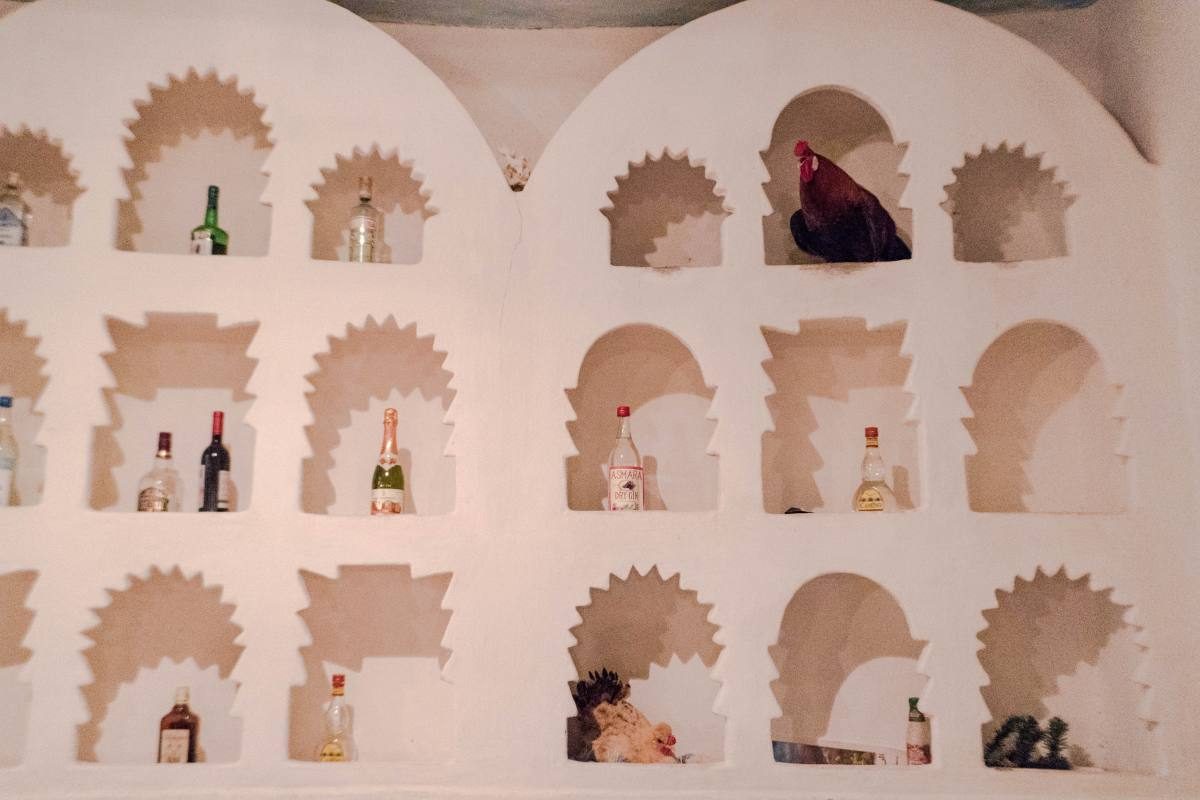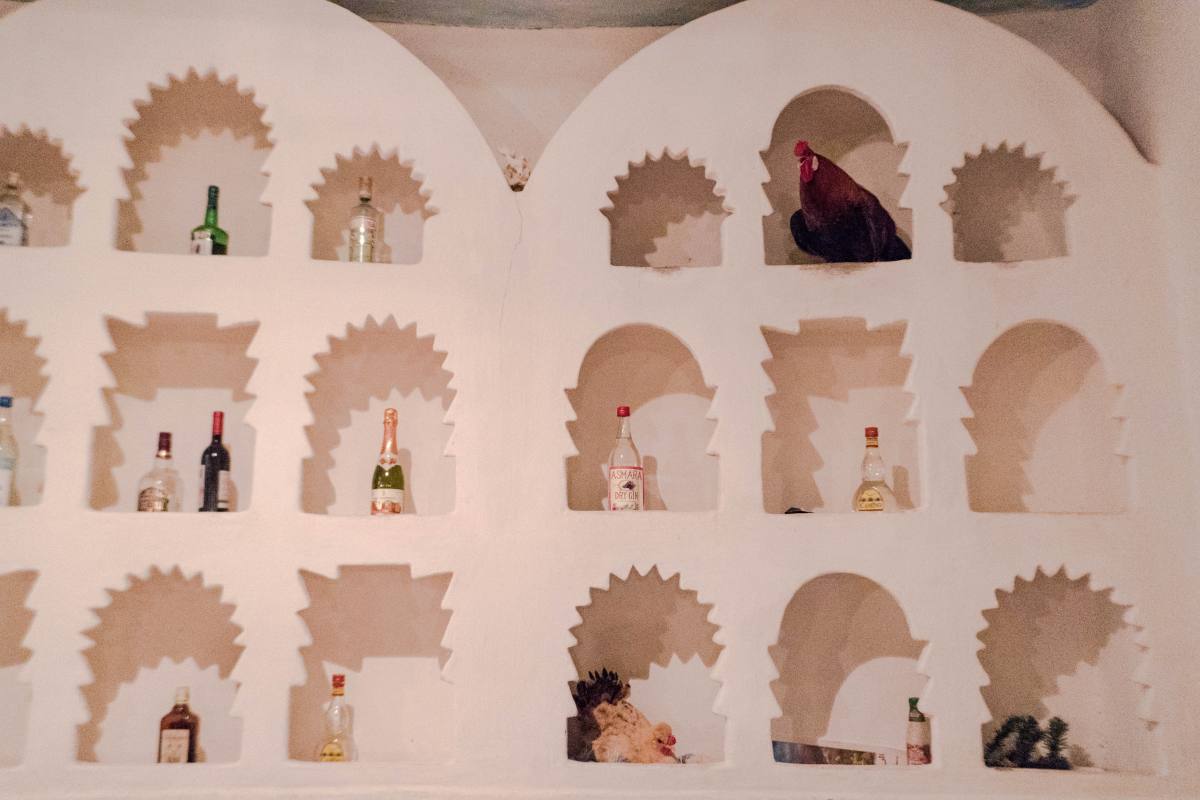 Massawa has an extremely rich history. It's been part of some of the world´s most important kingdoms and empires like Kingdon of Aksum in the 8th century, the Ottoman Empire in 1557, and Egypt in 1846. It was also the first capital of the Italian colony before the capital was moved to Asmara in 1891, Britain after WW2, and finally, Ethiopia when they occupied it from 1950 to 1990. The port was returned to Eritrea along with their independence in 1991.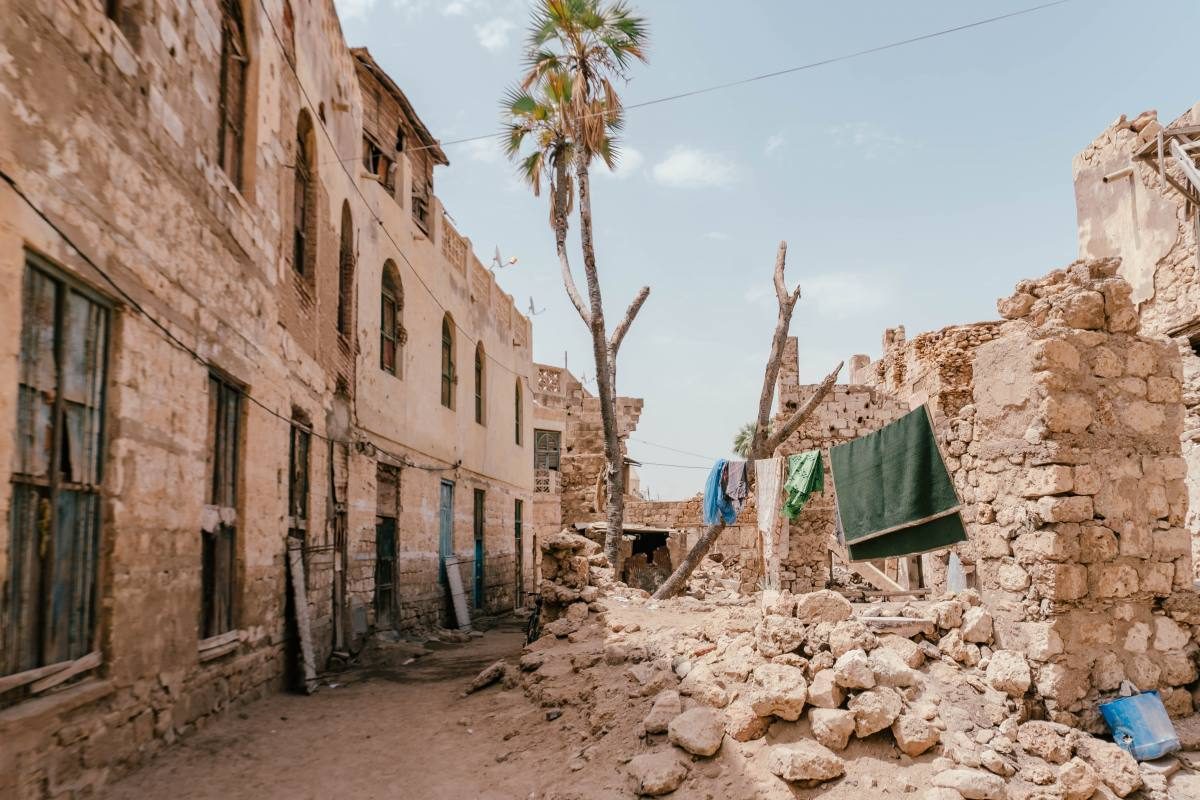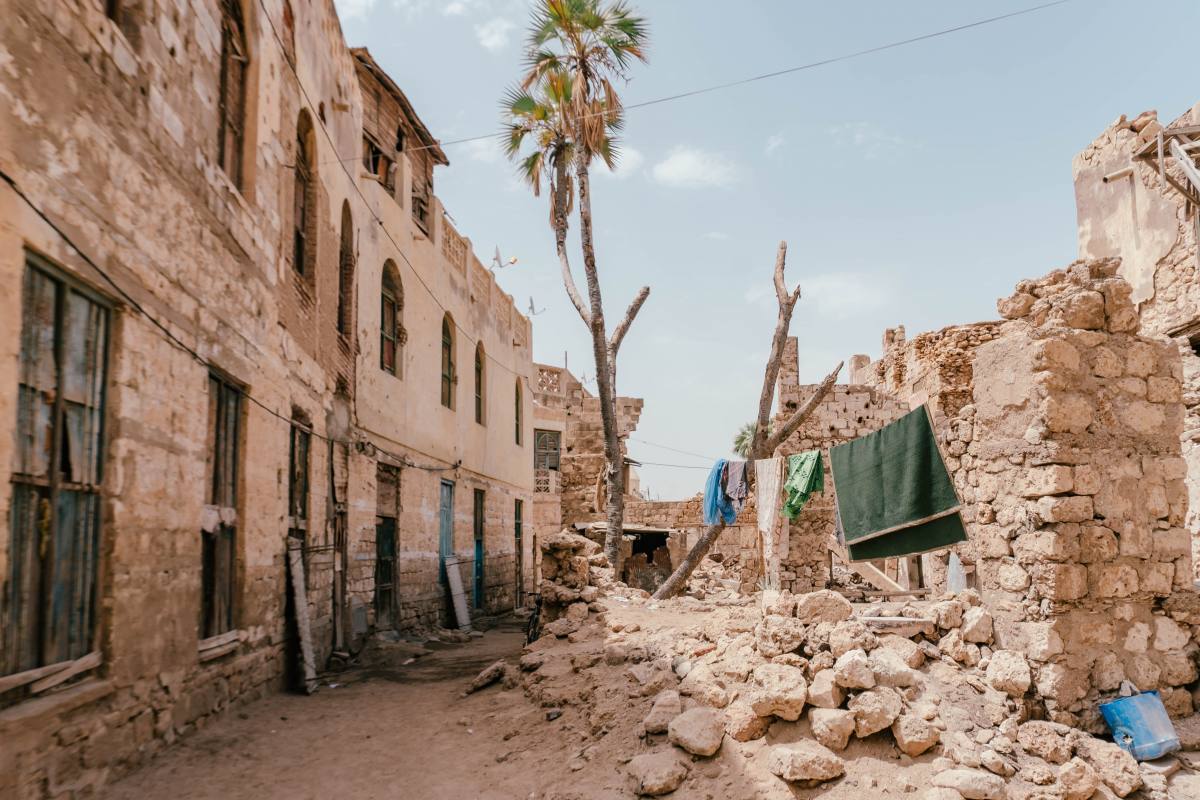 The old town of Massawa got bombed during the war with Ethiopia, but it's still inhabited. There are small shops, a few bars and some restaurants. The place has no been rebuilt, but you can get a sense of how gorgeous it must have looked like before the damage. Most of the building of the old town were made of coral.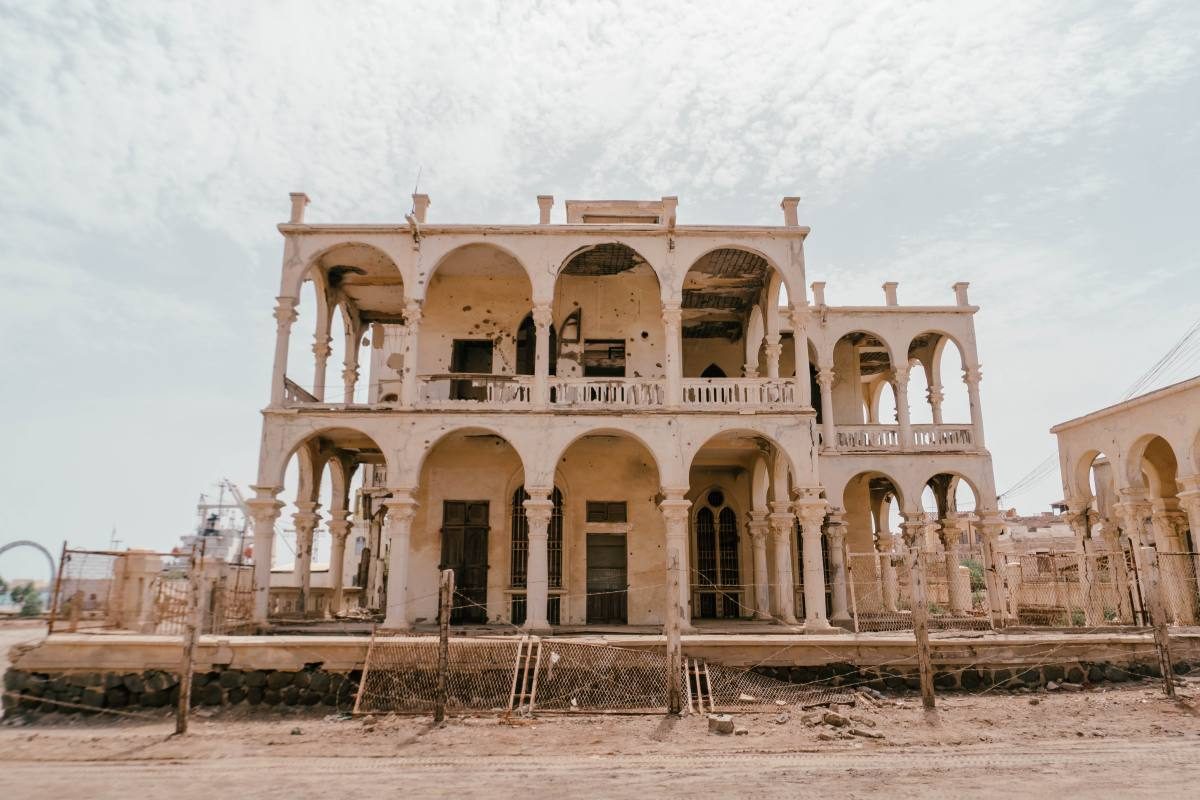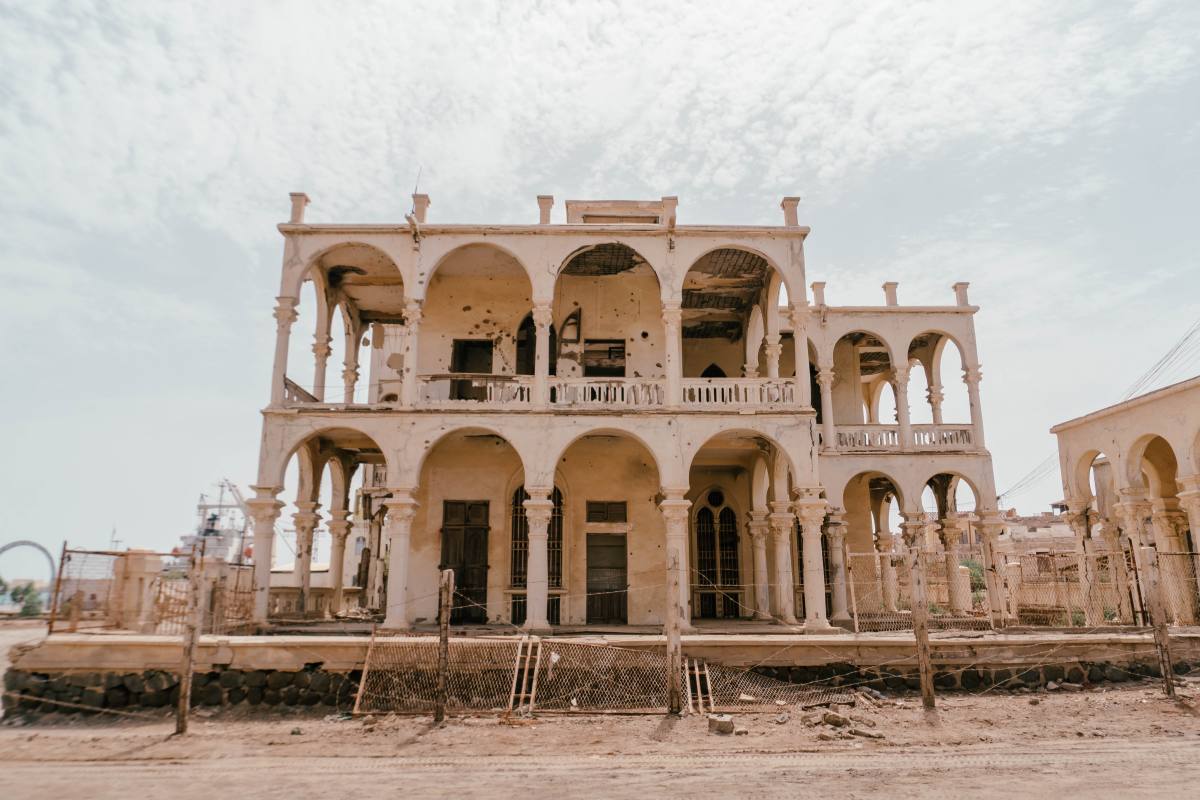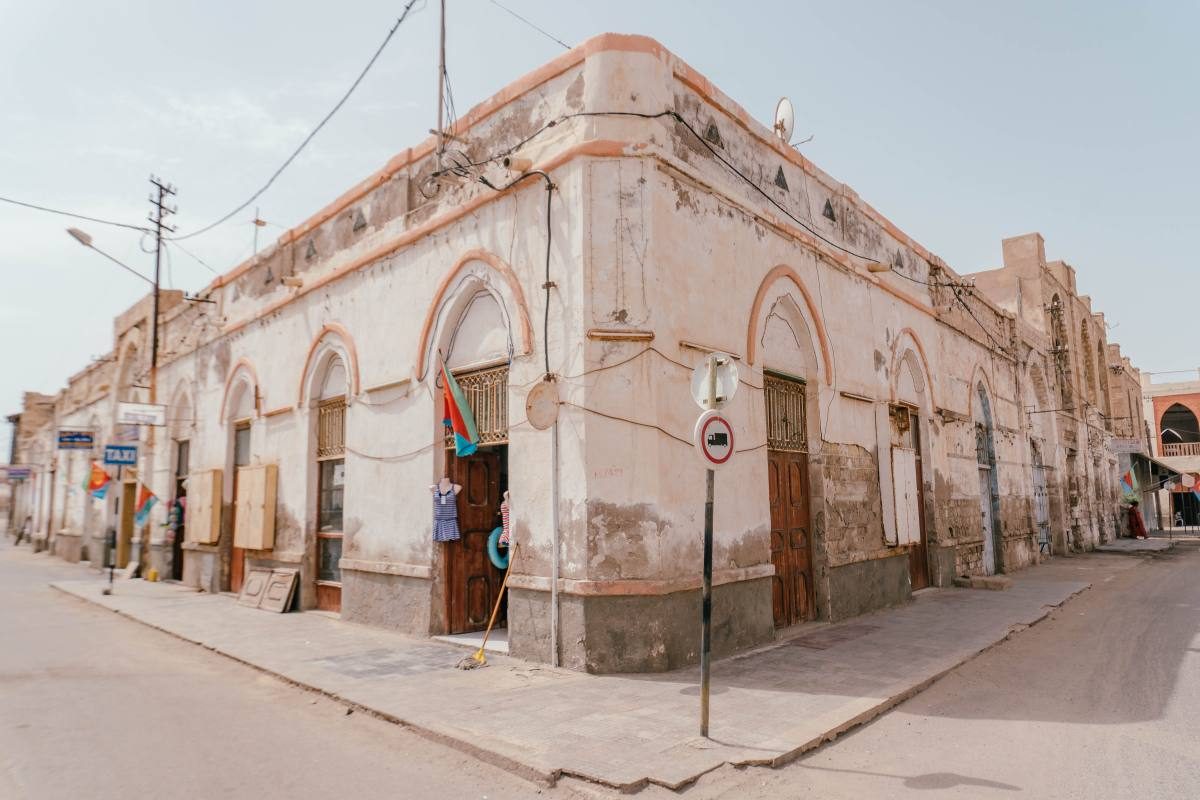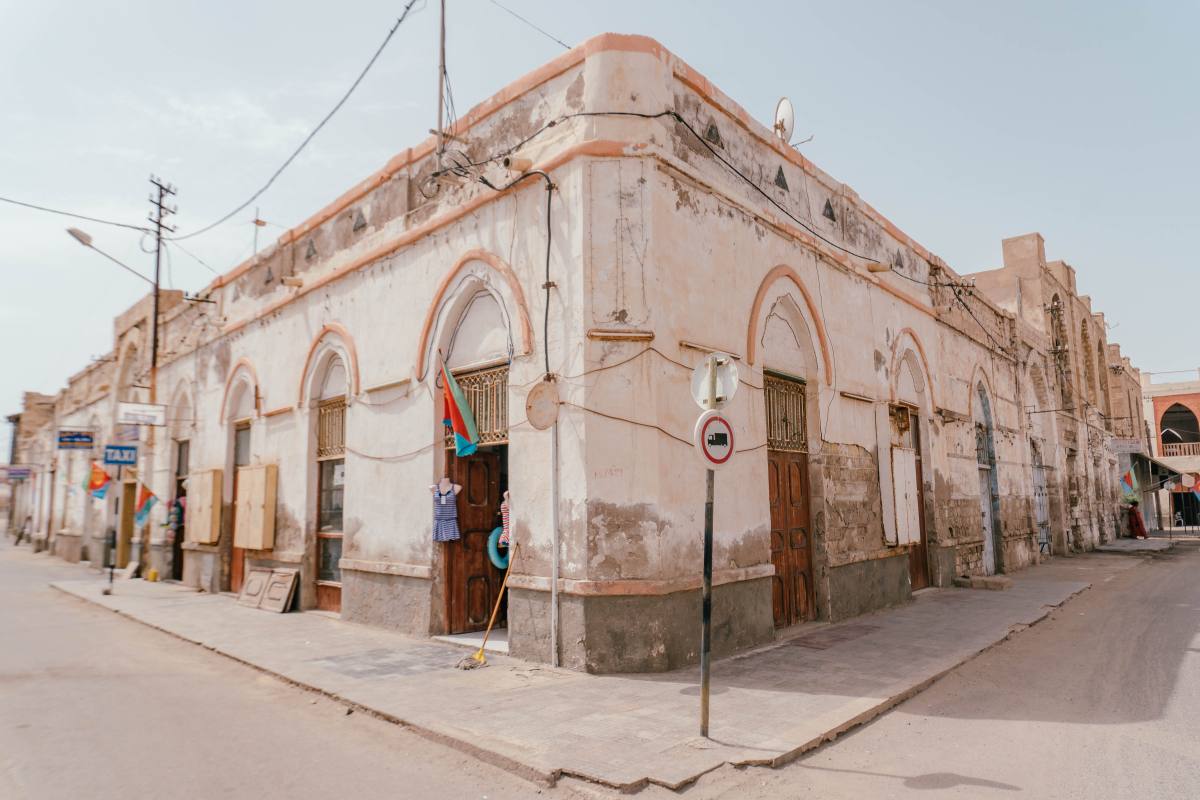 Massawa is mostly Muslim, unlike the rest of Eritrea, but you're still not expected to wear a headscarf as a tourist. At the beach and islands, everyone was having fun in their swimwear.
From Massawa you can obtain a separate permit to the Dahlak Archipelago. You'll need a speedboat to get there and you can even do some diving for 850 Nakfa (equipment is safe and almost brand new). I visited Madote Island which is inhabited and almost like a big sandbank.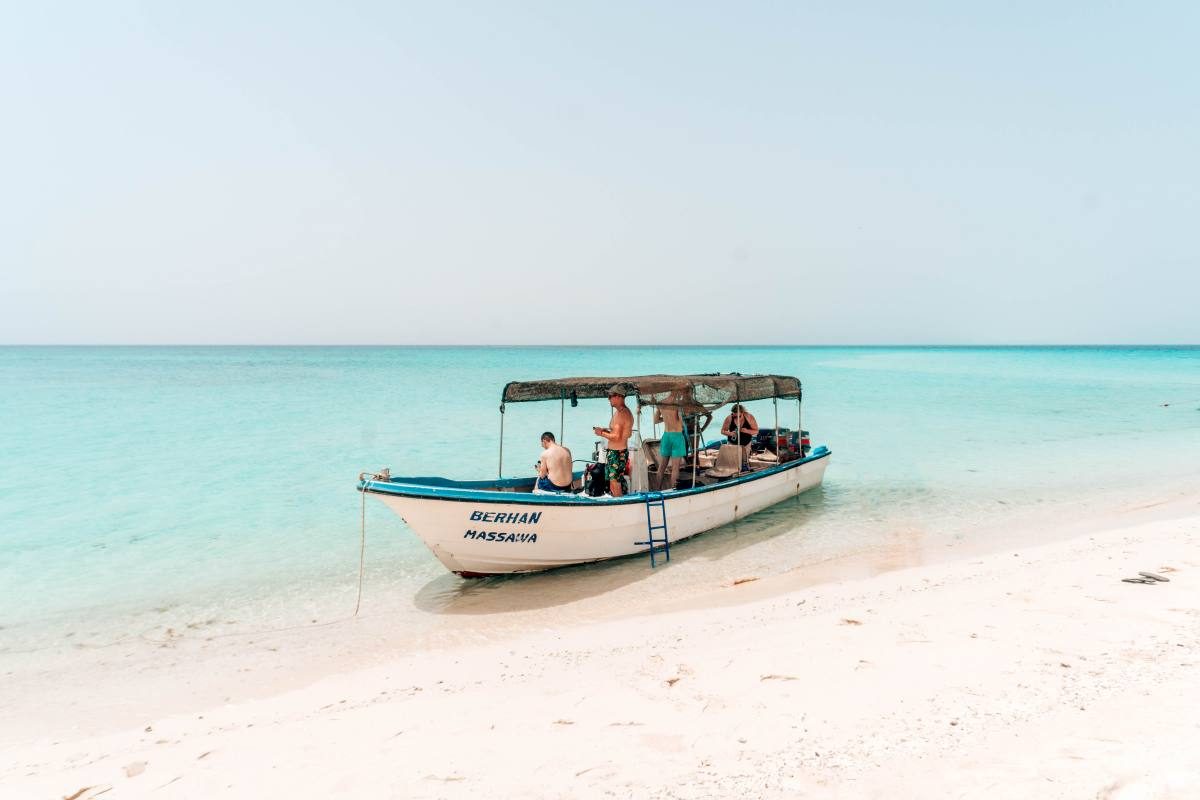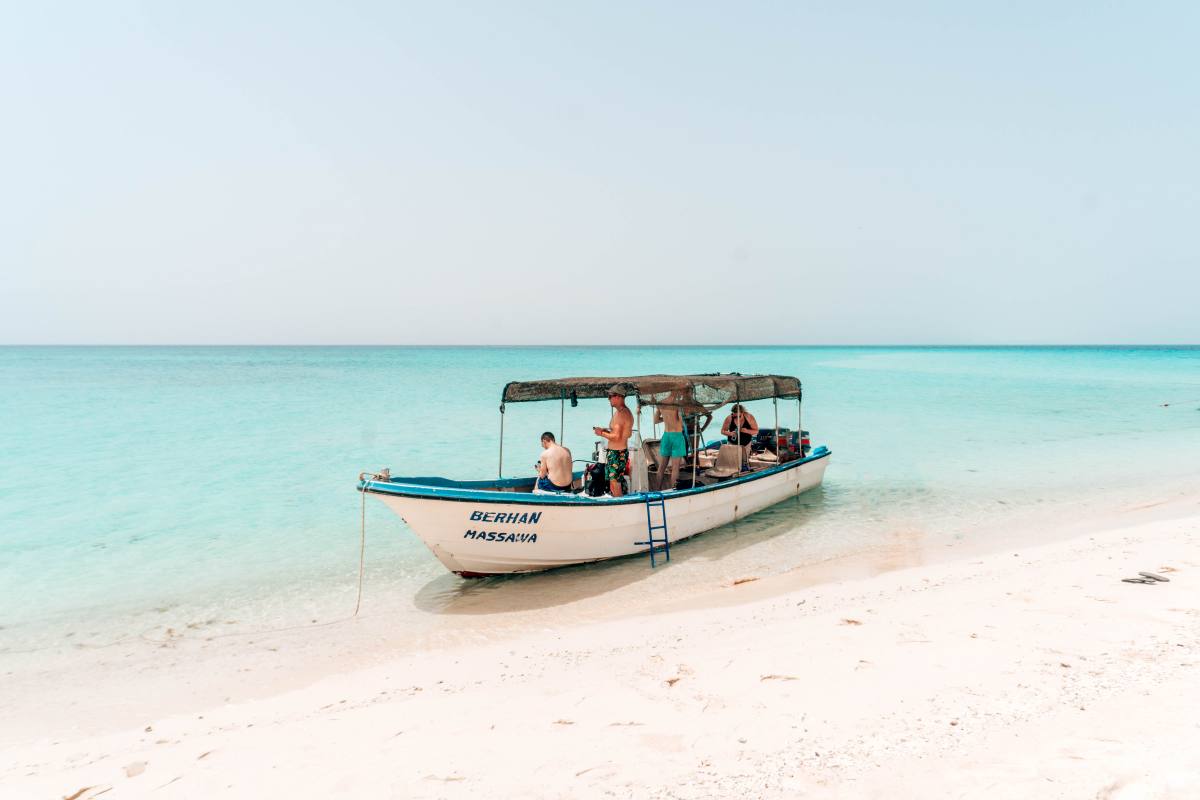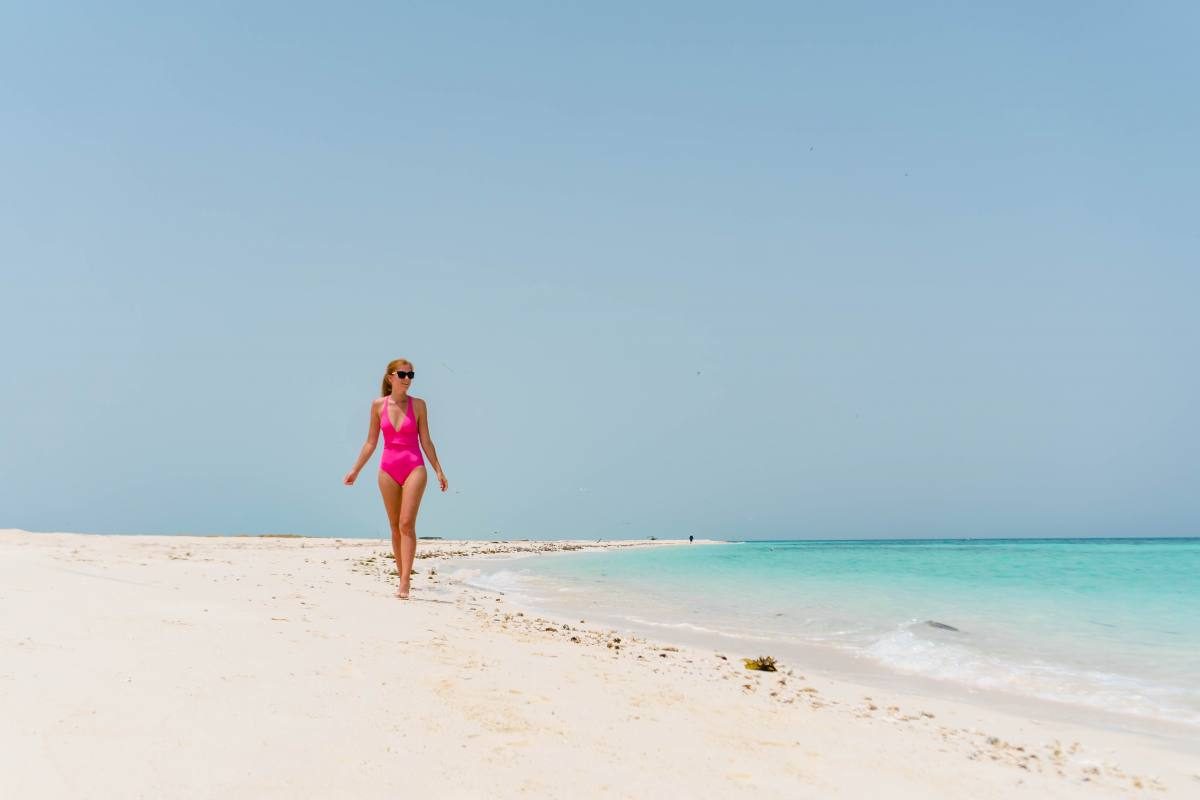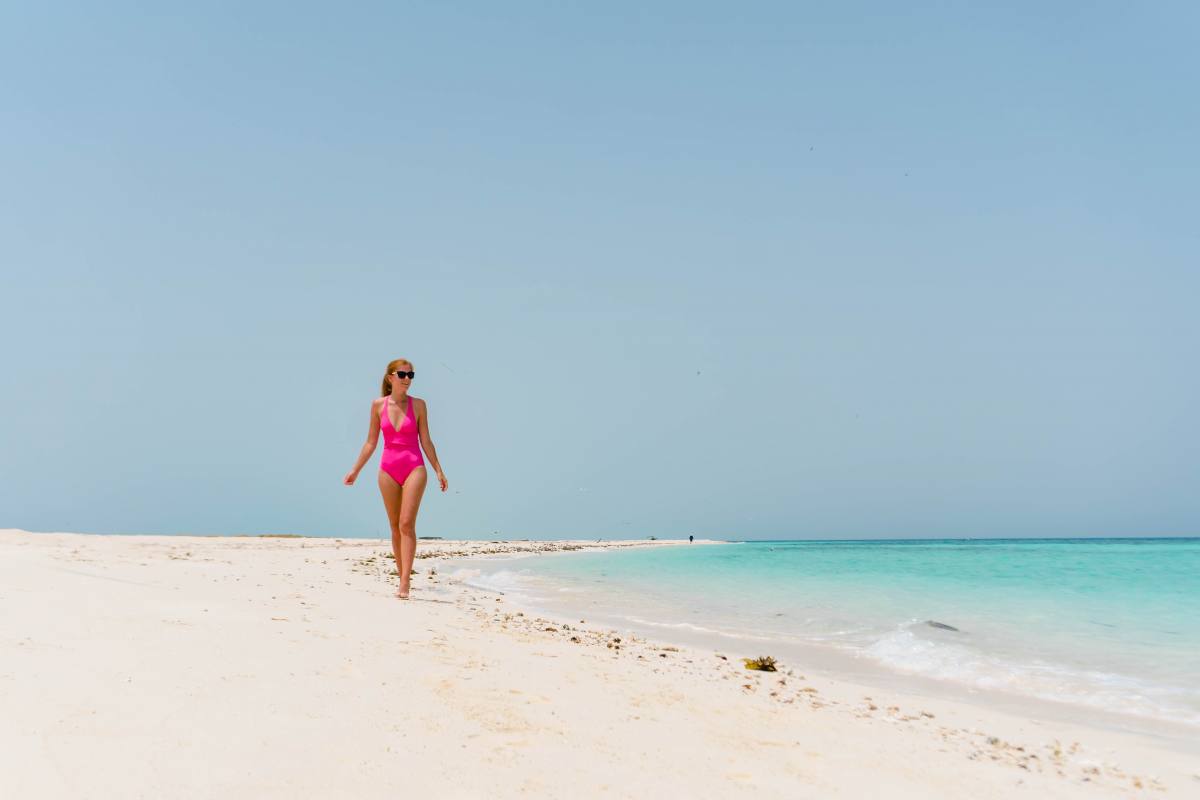 ---
Keren
Keren is known as Eritrea's cultural heartland. I was there during an annual pilgrimage to The Shrine of Our Lady of Dearit. People from all over Eritrea travel there with their families to see the tree with the shrine inside it.
Keren also has a famous Monday camel market, but I was there on a different day.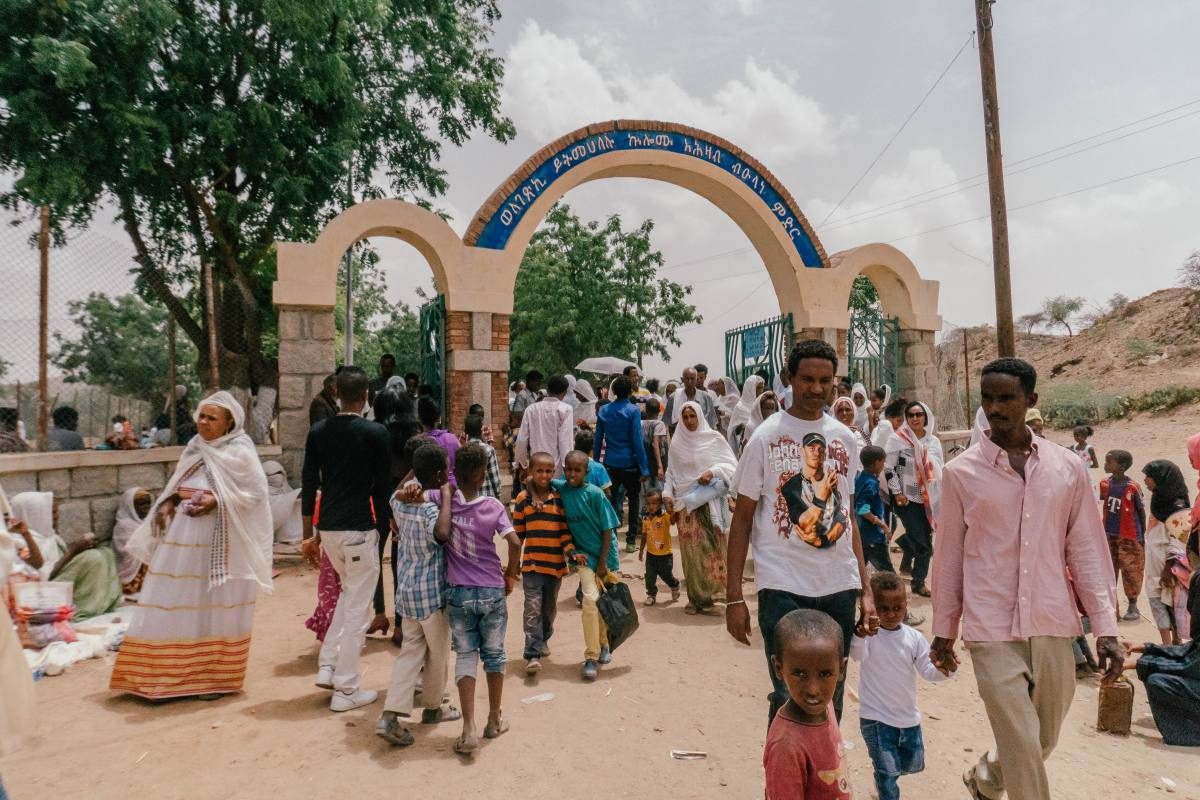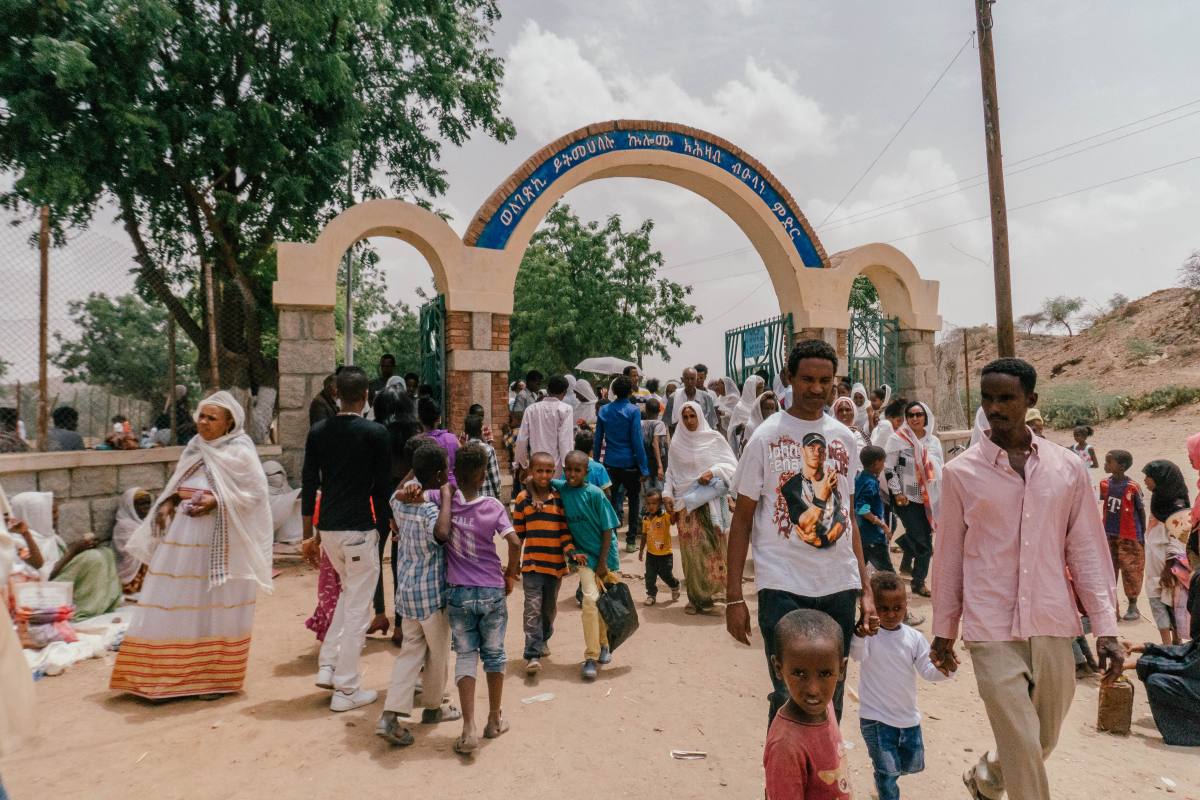 ---
Food in Eritrea
Food in Eritrea can be either very good or very bad, depending on the place. Restaurants will usually have an English menu, so ordering isn't a problem, but don't be surprised if you'll end up waiting for a very long time for a simple dish. Fast food bars will sell fried chicken, spaghetti, burgers, pizza and french fries, but for the real Eritrean meal, you need to find a nicer restaurant.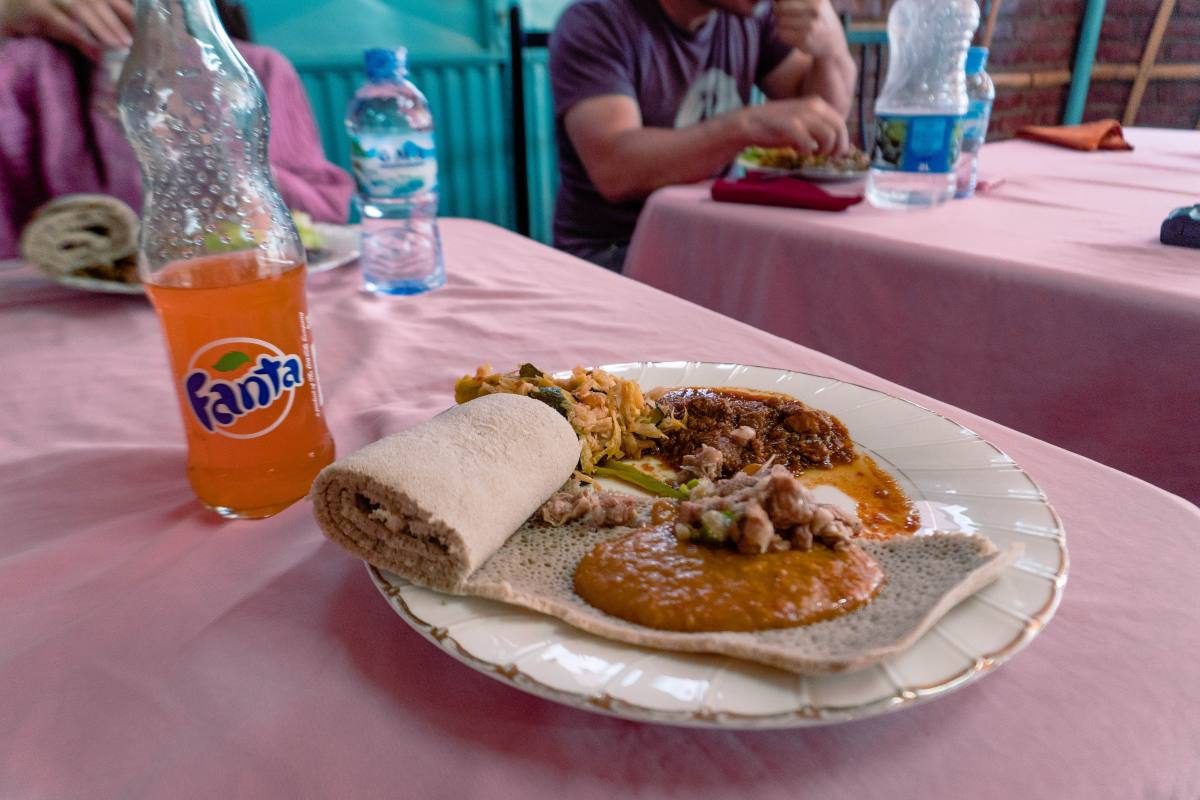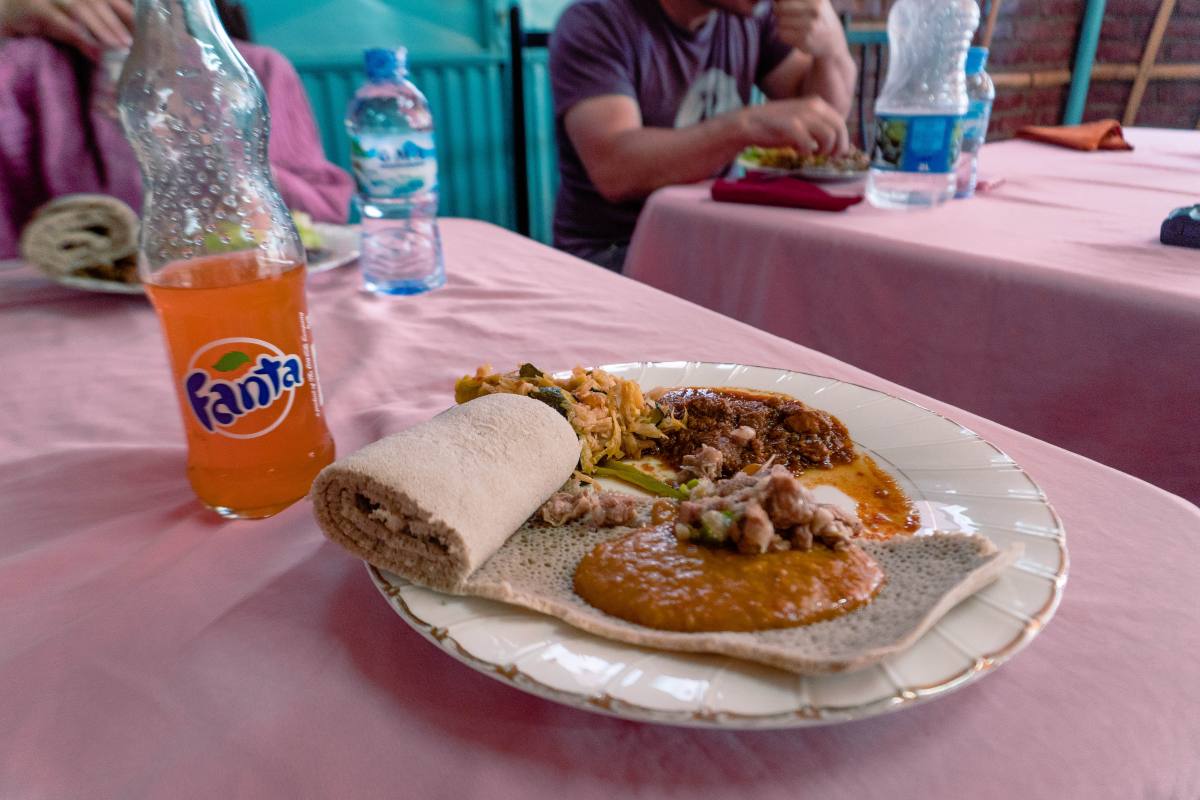 Eritrean cuisine is similar to Ethiopian, with a lot of injera – traditional flat sourdough bread. The most common 'topping' for injera is Shiro – chickpea puree. Another common dish is a Kitcha fit-fit – shredded flatbread, spiced clarified butter, and the hot spice berbere, optionally with meat. I enjoyed those dishes a lot, but I met many people who didn't share my enthusiasm.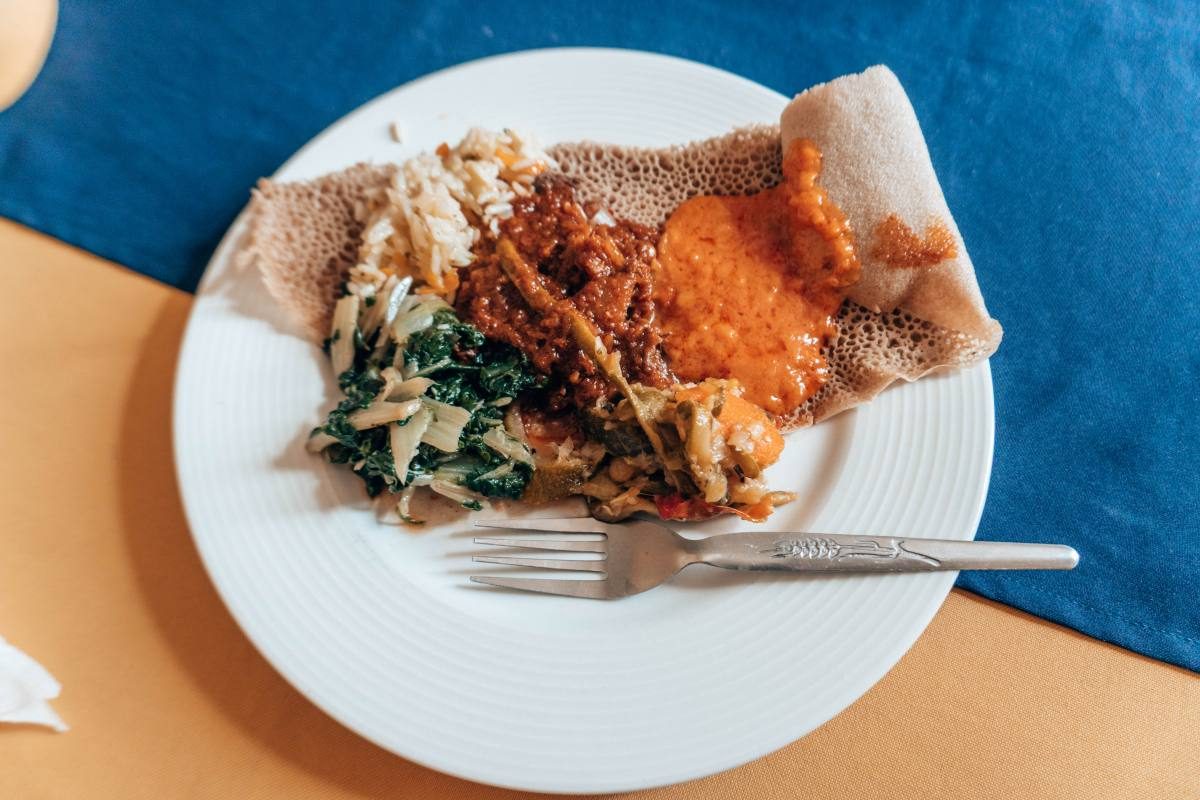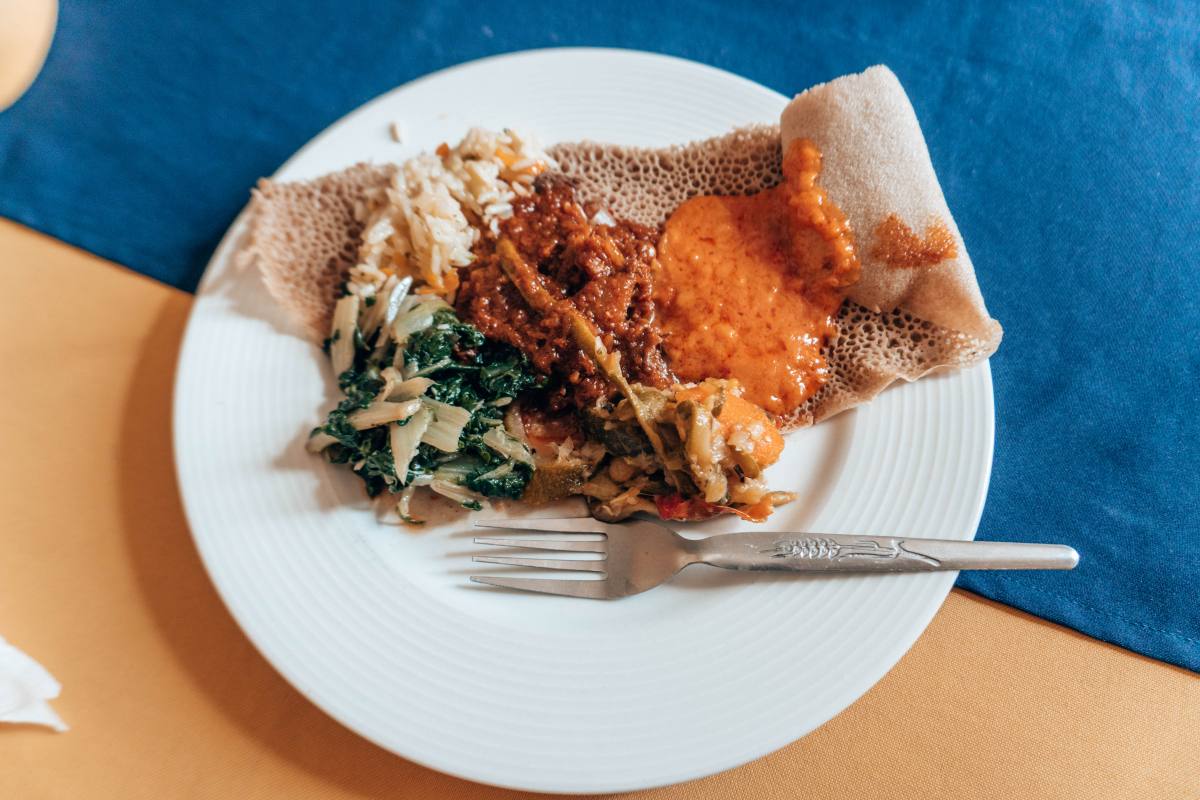 In Massawa, fresh fish and seafood is a must. Their shrimp were fantastic. In terms of drinks, coca cola products are quite common and you can get some beer for about $2.
---
What to Pack for Eritrea
Toilet paper. In all seriousness, you should bring a spare roll, as similar to other less common travel destinations toilet paper isn't present in bathrooms quite often. I was making my frequent rounds to the reception of my hotel to get a new roll of toilet paper because they were allowed to give me just one small roll for two people one time and had to return for more next time.
If you're coming from the US bring a converter as sockets in Eritrea are European two-rounded plugs.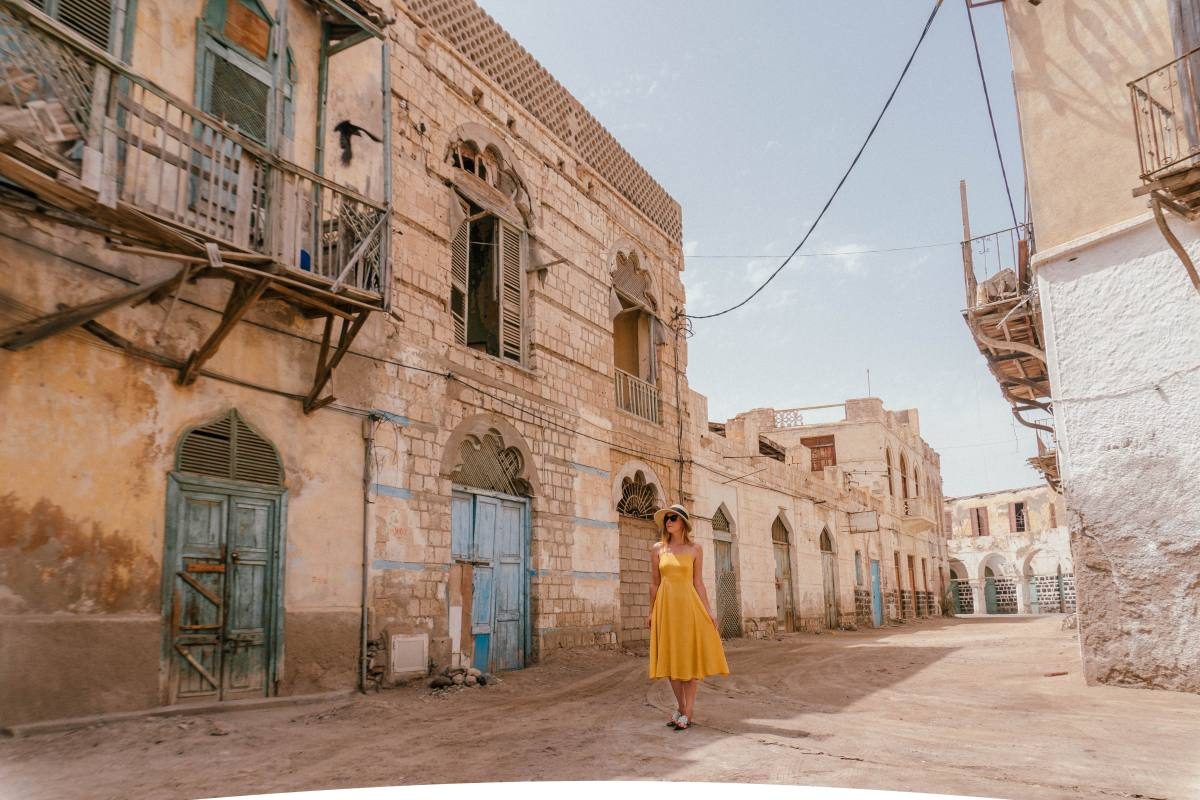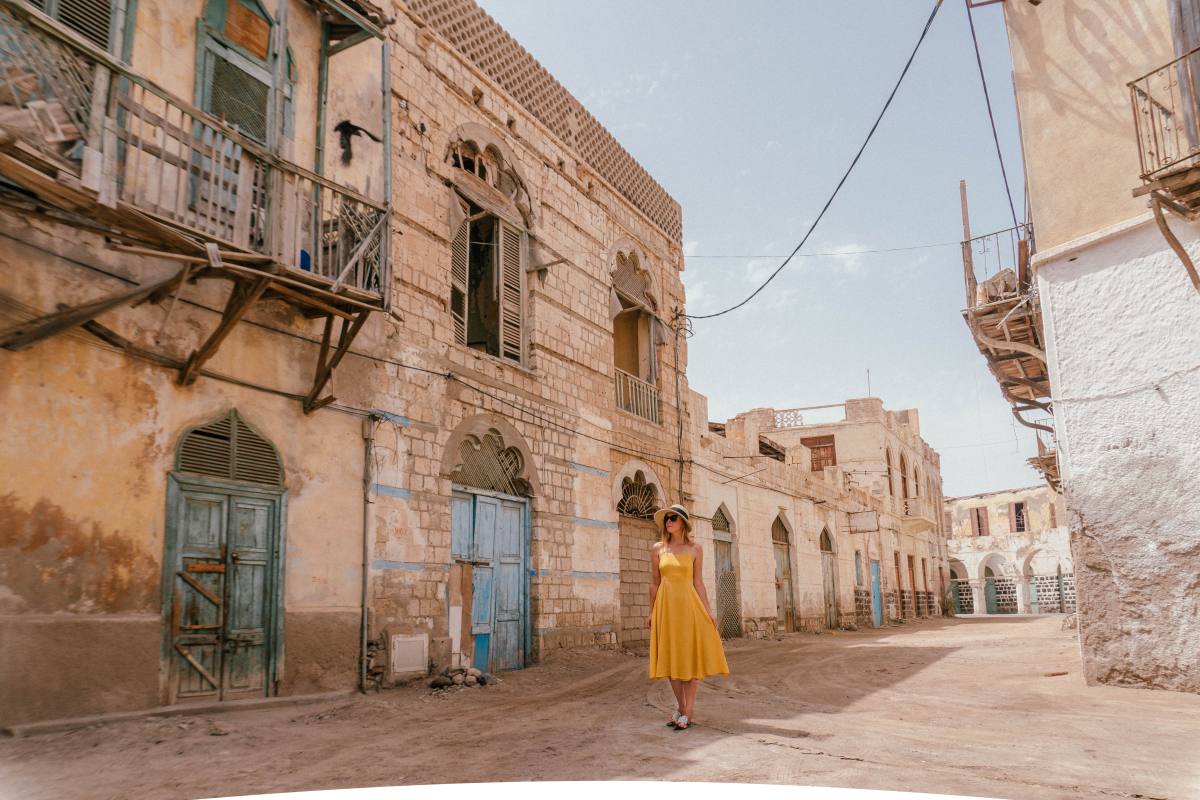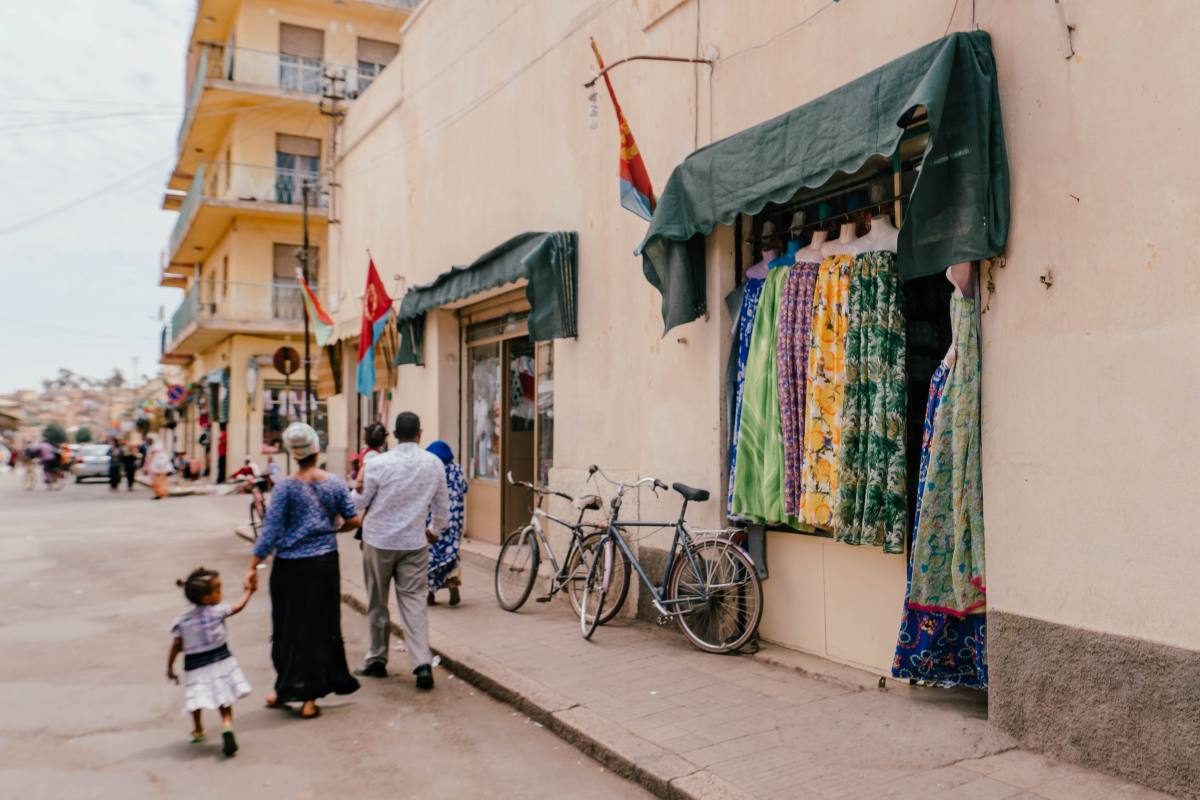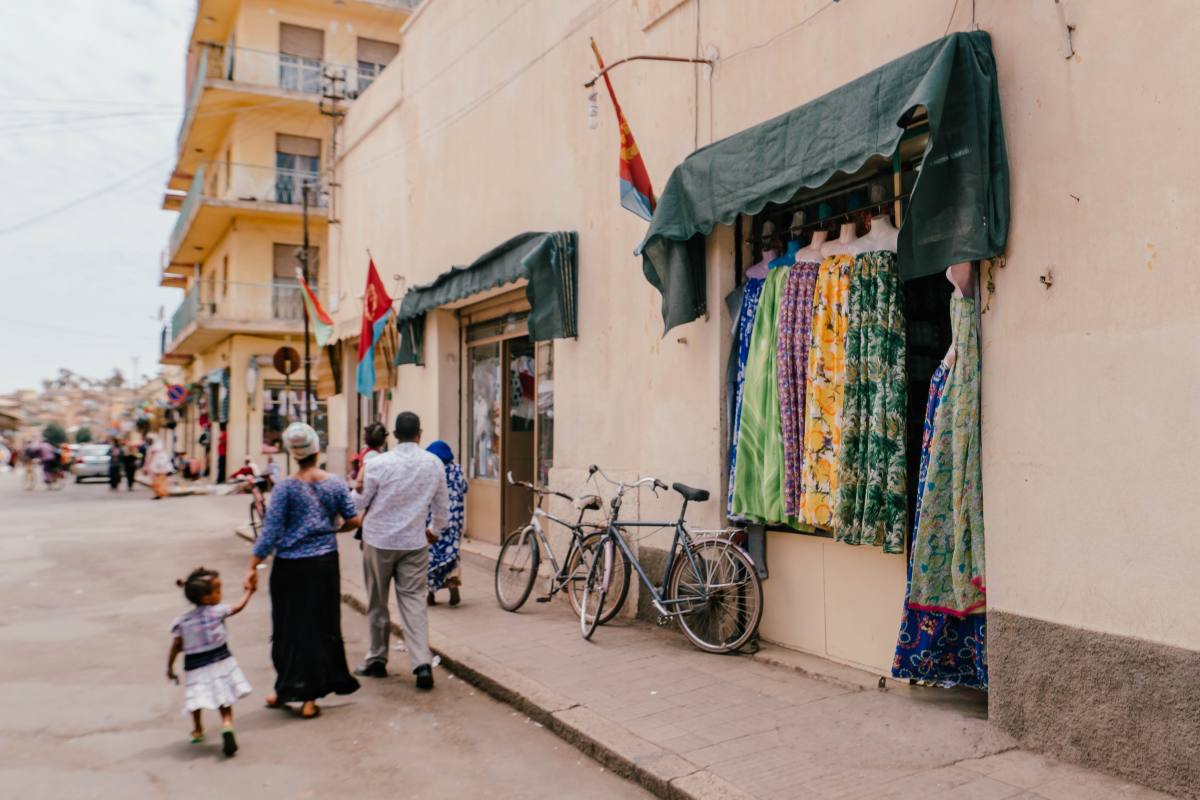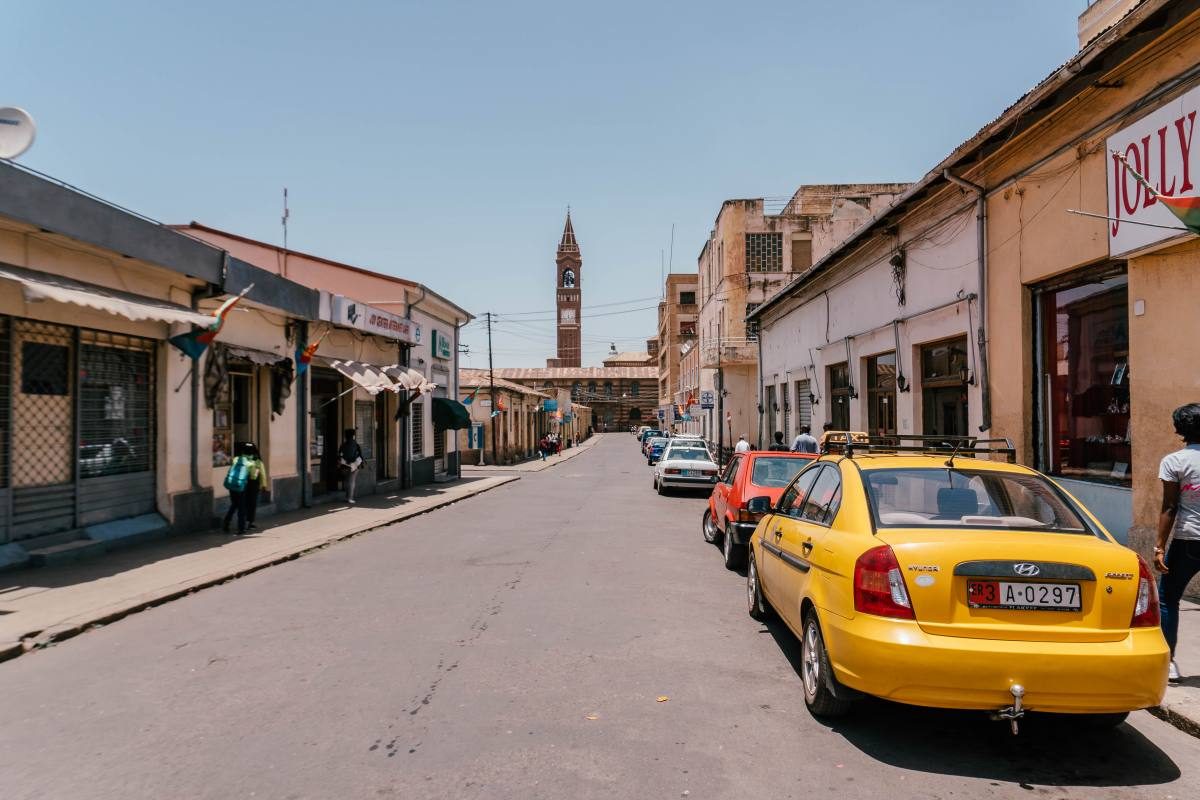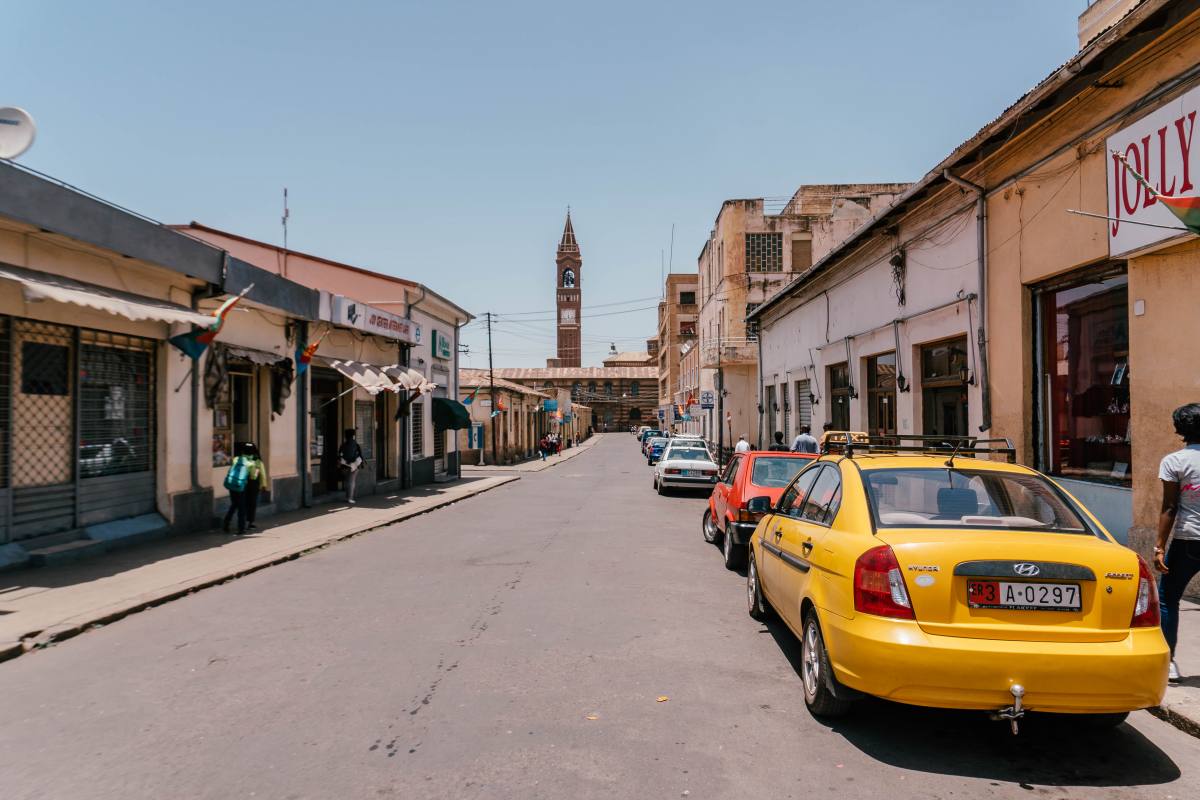 ---
Internet in Eritrea
Some say that the Internet in Eritrea for tourists is almost non-existent, but I wouldn't quite agree with it. There was an internet cafe right next to my hotel in Asmara which was always full of locals. Does it work?
It really depends on your luck. I was told I'll be able to send a WhatsApp message and it will take at least 5 minutes, but I was also able to check my Gmail, upload an Instagram photo, see what's happening on Facebook and do other things people usually do on the Internet. It was slow, but it worked fine. I must say that some other people in my group weren't that lucky and even their email never loaded.
In Massawa, the hotel offered some internet which worked for a day, so I didn't have a problem either. Regardless of the location Internet usually costs around 100 Nakfa per hour.
Your sim card will NOT work in Eritrea, so forget about texting. I was actually enjoying having a very sporadic connection to the outside world for a week.
---
Tourism is still very rare and new in Eritrea. I've experienced gracious hospitality in the country, but without unwanted attention. I definitely recommend curious travelers to visit Eritrea and learn about it, as I described in my other post. Make sure to go informed, so you can gain the most out of your experience there