Tunisia has never been on the top of my list of places to see. However, after a week spent in this North African country I've realized that Tunisia offers a lot and everyone can find something to enjoy!
The country isn't as dangerous as people usually think. Also, most of the tourists don't get sick after trying some of the local delicacies. Tunisian cuisine ranges of dishes influenced by Arabic, Mediterranean and French trends.
Similar to Moroccan dishes, Tunisian meals are rich in spices such as coriander, cumin, saffron and harissa. Slow-cooked meats and couscous with eggs are commonly found on local plates. There is no problem with purchasing alcohol, since resorts have its own policy and can sell it to tourists. It might not be good quality, but it's there if you want it to be 😉
Why You Should Visit Tunisia Now?
Tunisia is famous for its resorts located all over the country – Hammamet, Sousse or Monastir. No matter which place you decide to visit you can be satisfied with the standard of your accommodation. One can often meet some of the local camels hanging out at the beach around the hotel.
I tried some parachuting and jet-skiing, both of which are available at almost every beach in Tunisia, and I can definitely recommend those activities. The wealth of marine life, particularly in Hammamet area, makes Tunisian beaches popular for scuba divers.
The country offers plenty of historical sites such as Tunis. However, this ancient city turned out to be a super touristic full of souvenir shops and kids trying to sell you anything they can. I would rather recommend spending more time at the small village of El Djem, located 20 minutes away from Sousse. Its impressive ruins of the largest Roman amphitheater in Africa can satisfy those interested in seeing ancient Roman ruins without the tourists.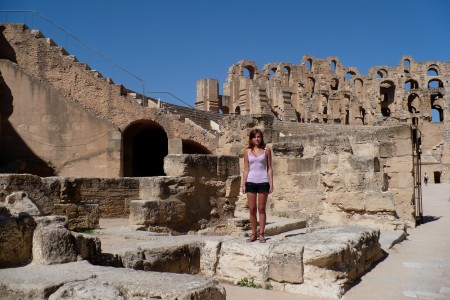 ---
The best part of visiting Tunisia is an excursion to the Sahara. I'd say it's the best trip in Northern Africa! The first stop on my tour was Tozeur, Sahara's gateway. I quickly ended up on a donkey riding to a spectacular oasis. There was always a local guy showing how to climb a palm within 30 seconds, some young kids jumping from the cliff, and others trying to sell me green tea in Polish.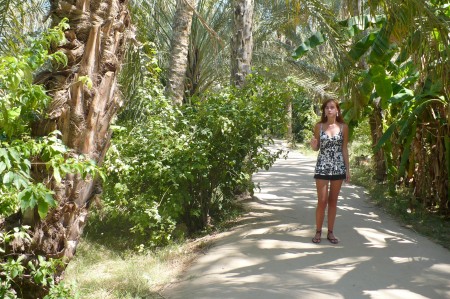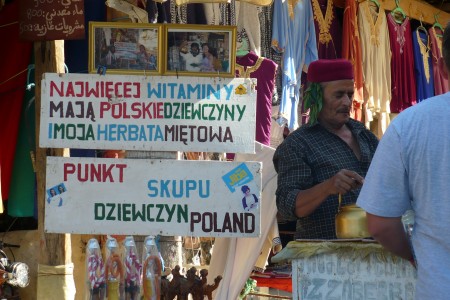 ---
After that I was taken to Matmata, a local village where Star Wars was filmed. We got there via desert jeeps and dropped off at the site. 30 minutes later we drove through the part of the Paris-Dakar rally race course.
If you're scared of roller coasters then you should probably skip this activity, because it includes plenty of jumping on the dunes. It was amazing! After the drive, I got to see Ong Jemal, the neck of the camel rock where a local guy gave me a salamander to play with greeted me by some camels.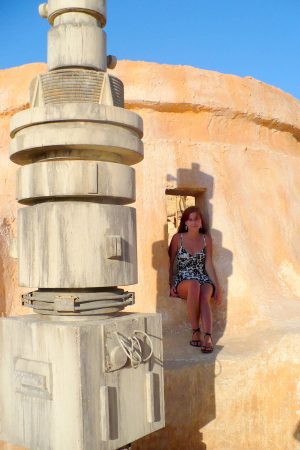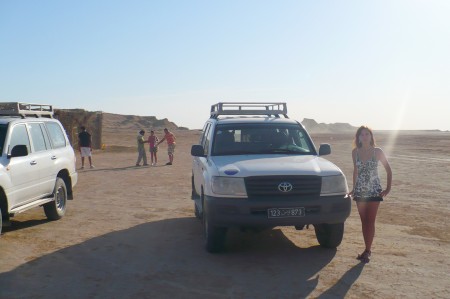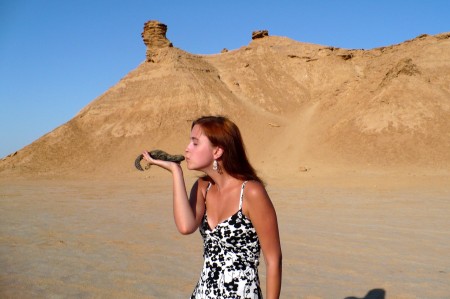 ---
Most travelers are more than satisfied with a sunset ride on a camel and they pass out in the tent. But if they get ready to wake up at 3:30 am, you'll be treated to the best sunrise! You can watch from the desert especially when it's a salt desert, similar to Salar de Uyuni in Bolivia.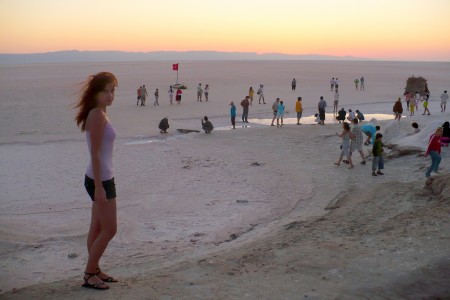 ---
On the way back from the Sahara I got to stop at a local Berber village. Their houses are built out of mud bricks, making them perfectly suitable for the desert. I was amazed at how many people are able to live happily in the same small space. I got to make my own bread and bake it on their stove, but I was constantly being disturbed by one of the few kittens hanging out in the area.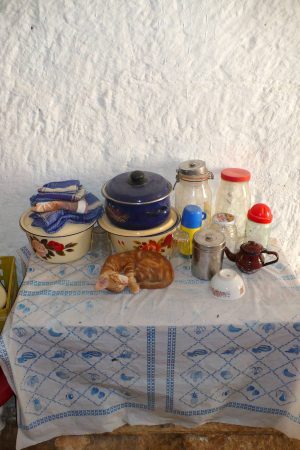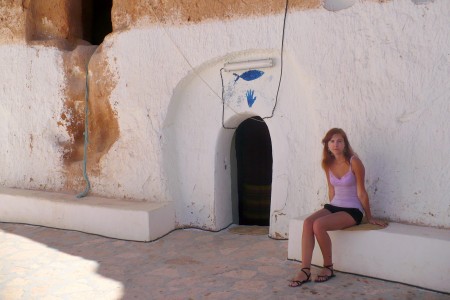 Is Tunisia worth visiting then? Definitely!