Should I Go to Lebanon? Is Lebanon Safe? – are the most common questions typed in Google when one thinks of traveling there. Unfortunately, many people believe that safety in Lebanon is still an issue.
In the past, years ago, Lebanon was a huge tourist destination for beach life in the summer and ski trips in the winter. Due to the political and economic unrest of the country and its neighbors, the number of tourists has declined.
When a tourist says 'I'm going to Lebanon', other people will usually consider it brave. When I was heading to Lebanon, my friends kept saying things like 'stay safe', 'be careful'.
Why? I think because the media hasn't been kind to Lebanon. To name the biggest scandal, just a few years ago, there was a huge controversy surrounding the show Homeland. The show portrayed one of the calmest and colorful streets of Beirut – Hamra, in a terrible way. They called the country a 'war zone' with truck bombs, political assassinations, and abductions. Lebanese government even threatened to sue for defamation; for a very good reason.
Let me calm you down. Lebanon is exactly the opposite to how it's been portrayed in the series. Should I mention that all the scenes were actually filmed in Tel Aviv… (that's actually also safe)? Remember that there hasn't been any war in Lebanon for over a decade.
After traveling to Lebanon I would answer your question on whether you should travel to Lebanon in two words: YES, absolutely! Lebanon is a beautiful country and should be on your must-see travel list.
Traveling to Lebanon as a Solo Traveler
---
First Things First: Where is Lebanon?
Lebanon is a small Middle Eastern country bordering Israel and Syria. Arabic is the most common language, but don't worry – most people also speak French and English.
Lebanese people can be found literally all over the world, hence luckily I've been hearing about the country and tasting delicious Lebanese food before I even got to Lebanon.
Lebanon isn't a full-on Muslim country. Lebanon has several different main religions. It's 50:50 Muslim and Christian.
---
Is Lebanon Safe to Travel?
The official Beirut travel advice on U.K. and U.S. government websites is disturbing. Beirut is just as safe as any European capital. In fact, it has one of the lowest crime rates in the world today and the lowest number of Islamic extremists in the Middle East. You won't get kidnapped, as it doesn't happen in Lebanon.
Just be careful when crossing the road since drivers tend to not follow any traffic regulations (that said, probably avoid driving in Lebanon!). Some people mentioned military checkpoint, but I haven't personally experienced any, so can't speak about them.
While I always underline that the feeling of safety in any place is subjective, not even once I felt in any danger. Quite the opposite actually. No one ever stared at me or thought that traveling as a solo female in Lebanon was in any way weird. Something I can't say about many other Middle Eastern countries I visited, Jordan included.
If you just go to Beirut, Saida, Tyre or Byblos you should be fine as it's absolutely safe. BUT, if you plan to go to Tripoli or some southern sensitive areas close to the Syrian border, be careful but also don't freak out.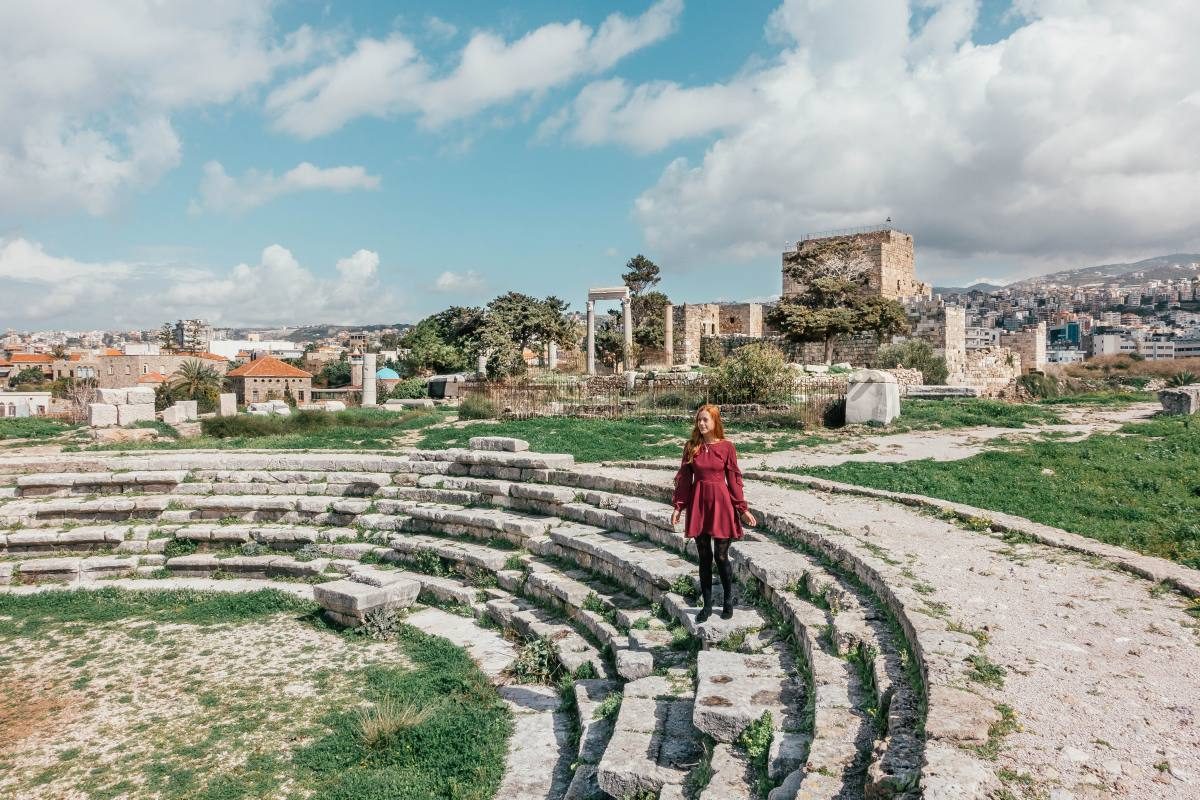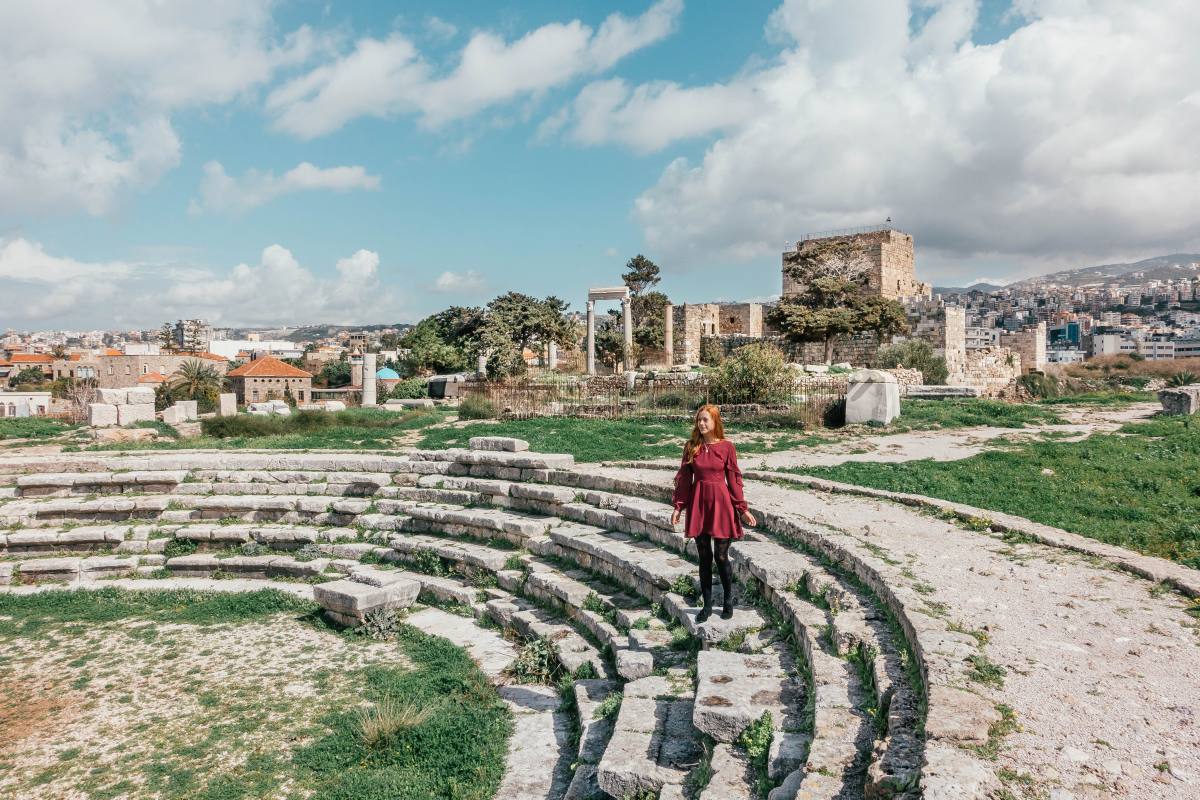 ---
Visa for Lebanon
Naturally, if your passport contains an Israeli stamp, you will likely be stopped and barred from entering the country. Otherwise, getting a visa for me with an EU passport was very easy.
I simply obtained one at the airport in 5 minutes, no questions asked. Most nationalities traveling to Beirut get a 1-month free visa on arrival.
Speaking of airports, SkyTeam lounge at Beirut airport is amazing and definitely my top 3 airport lounges in the world.
---
Where to Stay in Lebanon: Beirut
Measured by the coast, the length of Lebanon is only 225 km. Most visitors decide to base themselves in Beirut and do day trips to points of interest around the country. Accommodation options are better in Beirut and this way you don't have to move during your entire stay in Lebanon.
I stayed at 35 Rooms Beirut and it was a clean, modern boutique hotel in Hamra. The Internet was fantastic, breakfast was included and fresh, so I couldn't complain. The staff was very friendly and arranged everything for me even on a last-second basis.
Another great option is Albergo Hotel, in a trendy district of Achrafieh. The entire decor looks like something out of Hercule Poirot story!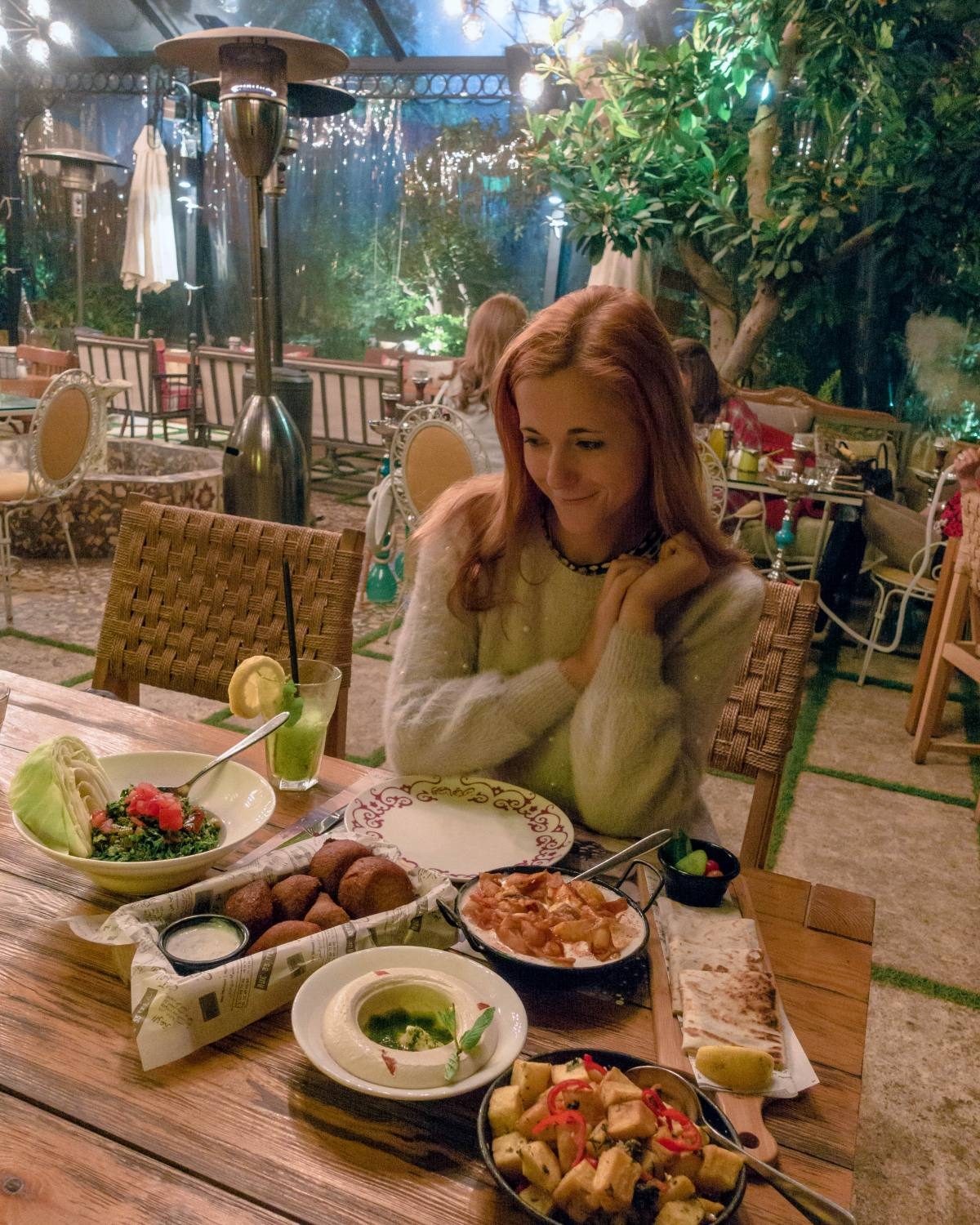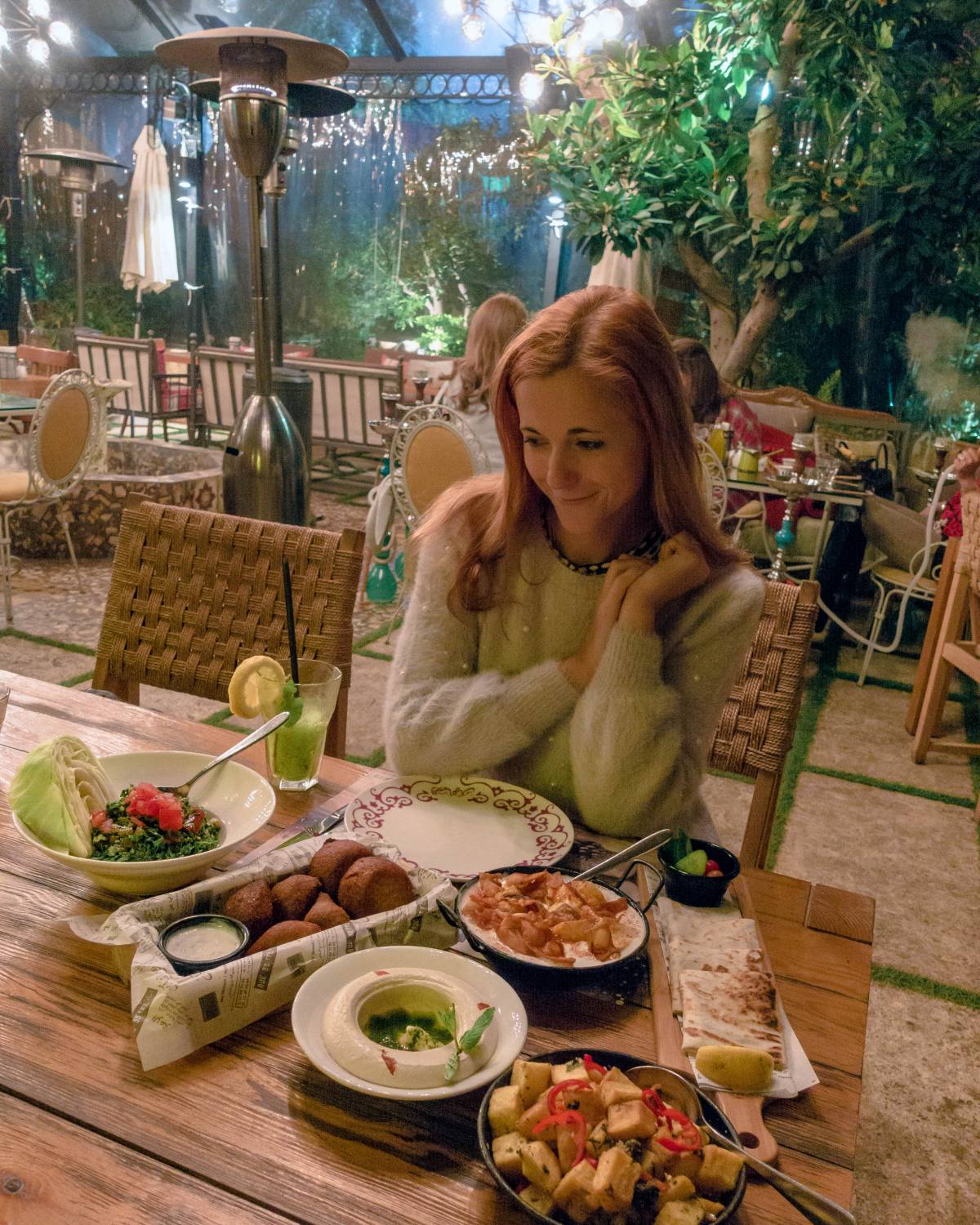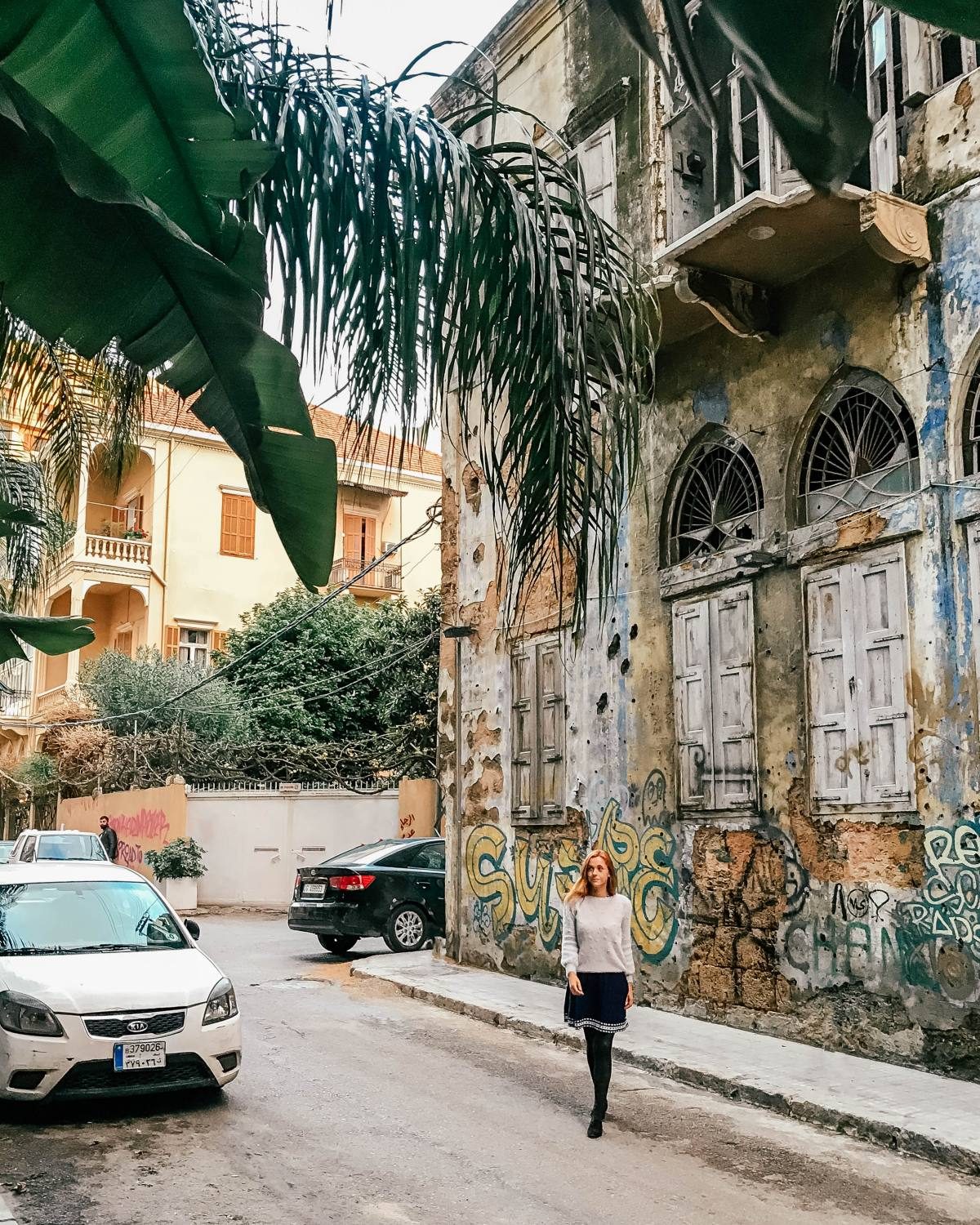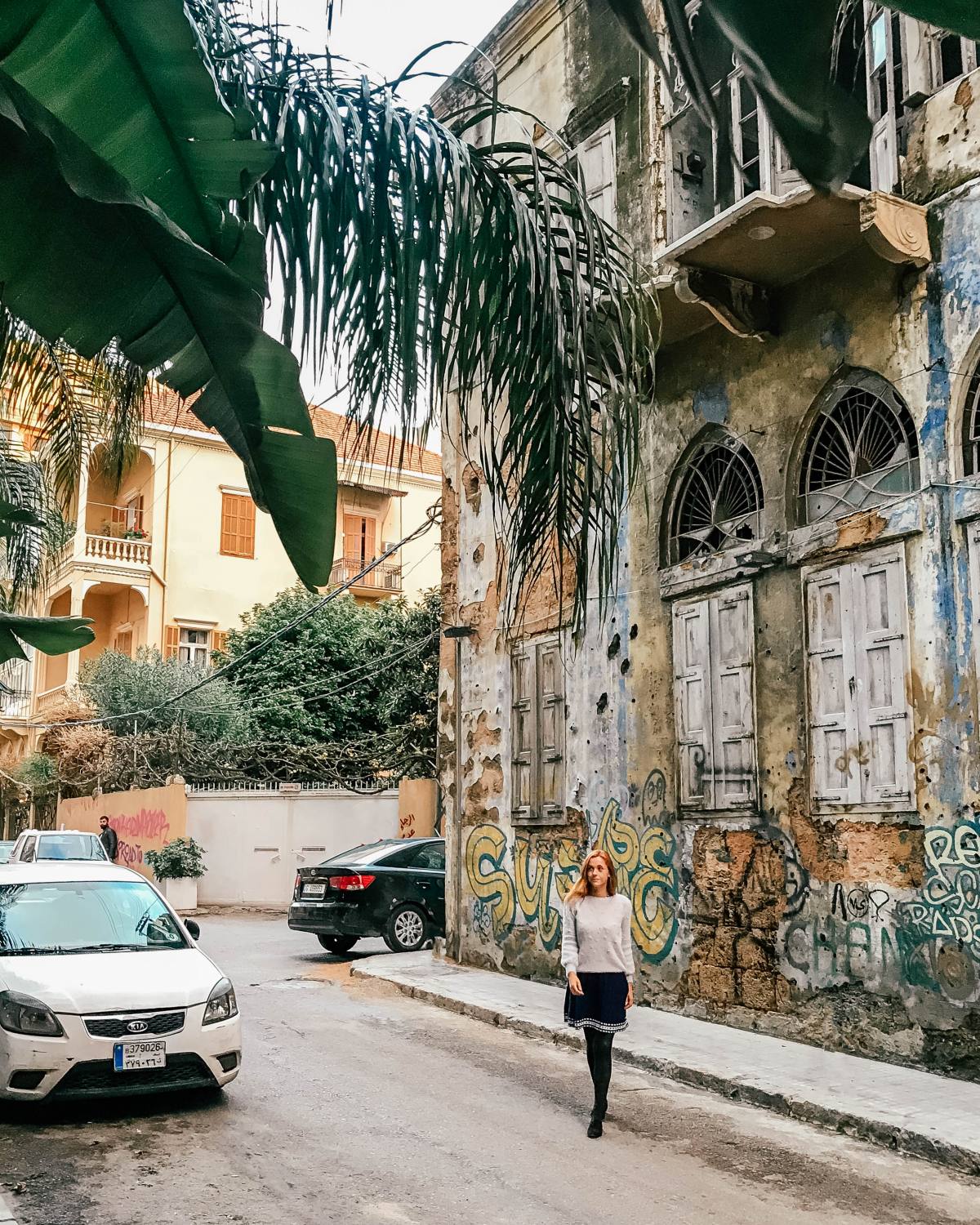 ---
What to See in Lebanon
Most travelers want to see a few typical points of interest around Lebanon: Beirut, Baalbek, Byblos, and Tripoli. All of these places can be reached in less than 2 or 3 hours from Beirut. However, there is way more of unexplored beauty in the north and south that you should definitely take some time for.
Beirut
It's one of the oldest cities in the world and was, for a period, considered to be the Paris of the Middle East. Beirut's current architecture slightly reminds me of my hometown Warsaw, where old buildings co-exist with modern and brand new spots.
The city has plenty of fancy restaurants and malls, as well as hole-in-the-wall bars and shops. Everyone can find something to their liking in Beirut. What may come as a surprise to some of you, Beirut is home to some of the best nightlife in the world. My Middle Eastern friends regularly come to the city for a weekend for a party – that's how good it is.
You can take a sunset walk along the seafront promenade of Corniche to see the famous Pigeon Rocks. If you're looking for one of these postcard shots of Beirut then that's your spot.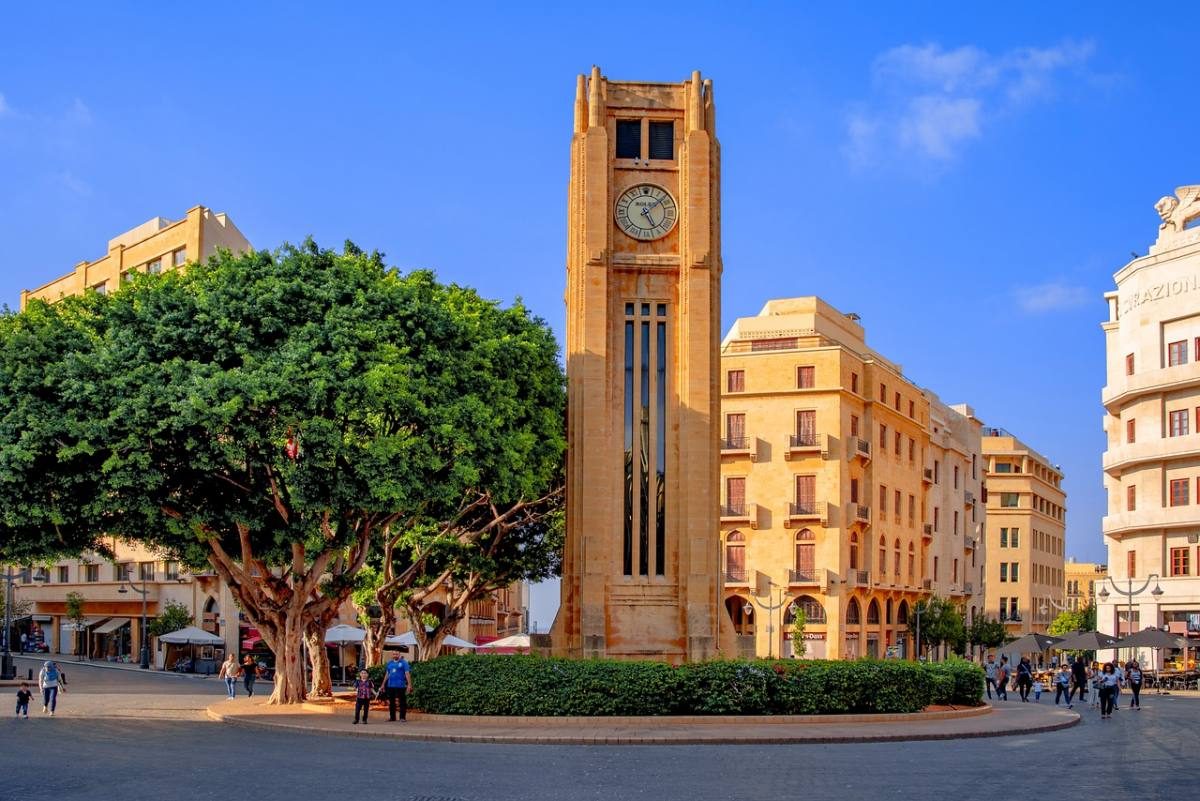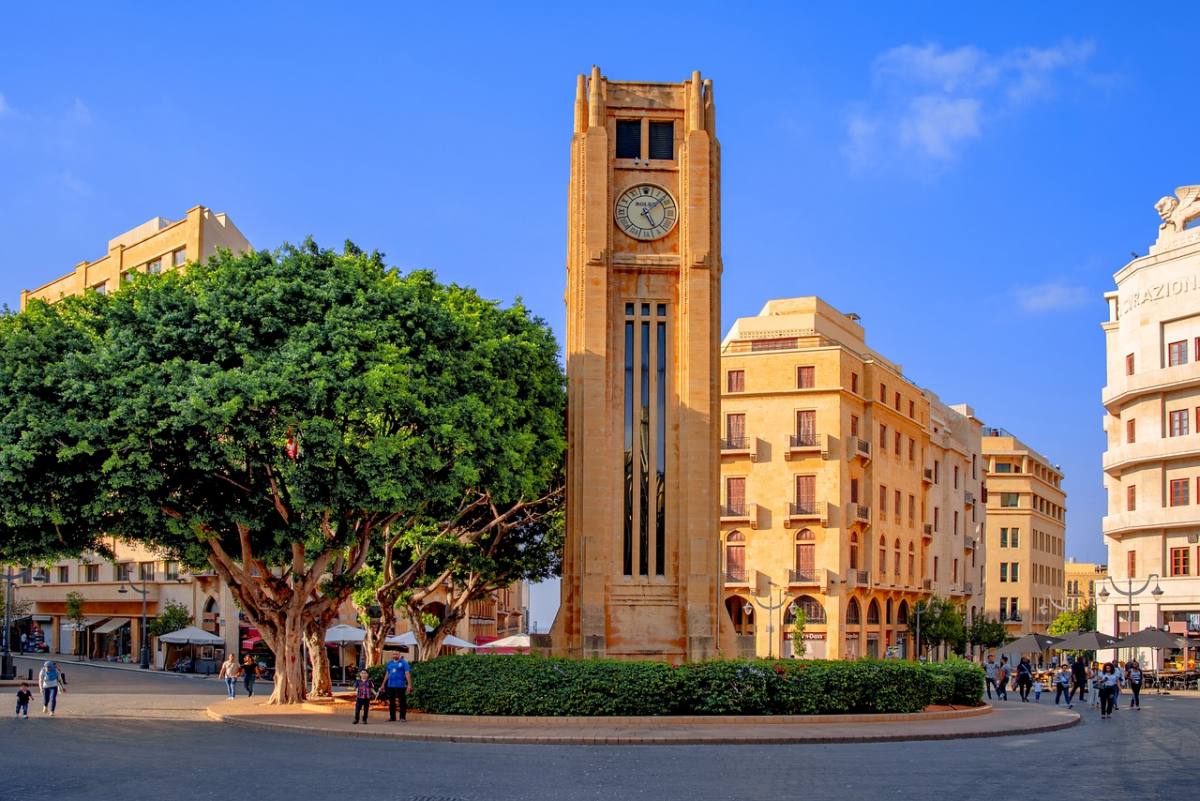 ---
How to Get Around Lebanon as a Solo Traveler?
I haven't stumbled upon any multi-day group tours to Lebanon, probably because of the lack of popularity, so your best bet is to book a plane ticket and visit Lebanon solo.
Rental Car
Once you have a base in Beirut, you have a few options. While I'm normally a fan of self-drive with a rental car and I gladly did that in nearby Jordan, I'd NOT do the same in Lebanon.
I consider myself a pretty fearless driver and had no issues driving in Jordan, Mexico, or Italy, Lebanese driving requires some next-level skills that sadly I do not possess. Neither do I have nerves for. That said, just don't do it – it's not worth it.
Private Drivers
Hiring private drivers, on the other hand, is a good option. It gives you flexibility no to be on someone else's schedule and spend as much time as you want in each spot. The drawback is that most drivers don't speak little to no English, so while they're absolutely professional you won't learn much from them, and at some point, I felt slightly lonely.
When in Beirut, you can easily get a taxi or call an Uber and it'll cost you less than $5 to get around town. However, I opted for hiring a driver for a half-day or day tour instead of getting Ubers to and from each point of interest outside of the city.
I wasn't going to rely on Internet connection or presence of taxis during low season and I'm glad I didn't. I haven't had a connection in many places and quite often I saw no taxis in smaller towns.
How to find a driver in Lebanon? As a last-minute planner, I simply asked for one at the reception of my hotel. Depending on how far do you want to go they'll give you a price. I paid about $85 for a driver to 4 spots: Byblos, Jeita Grotto, Harissa and a smaller town at footsteps of Harissa.
I didn't haggle for the price at all, but I heard that some agencies want to charge you twice as much. If they try, then haggle them down.
Remember: traffic in and around Beirut can be very congested. You may end up tripling your travel time, so keep it in mind.
Public Transportation
You can obviously use public transportation in Lebanon. Mini-vans or buses are a good cheap way to get around, but only if you have enough time. Most of the time you'll need to wait for the mini-van to fill up before you can leave, and it might be slightly confusing to find the place they all leave from.
Organized Tours
Organized day tours are another great option for solo travelers, as you'll be able to travel with a small group. Don't expect big bus tours – there are simply not enough tourists in Lebanon for it.
Private tours that you can book on Viator are extremely safe and well-organized. They can also be much cheaper than hiring a private driver, plus you usually get lunch included. The only problem I found with tours is that they're done by pretty much one company and as a result, certain tours leave only on certain days. I recommend checking available options before your trip and scheduling things in advance to avoid surprises.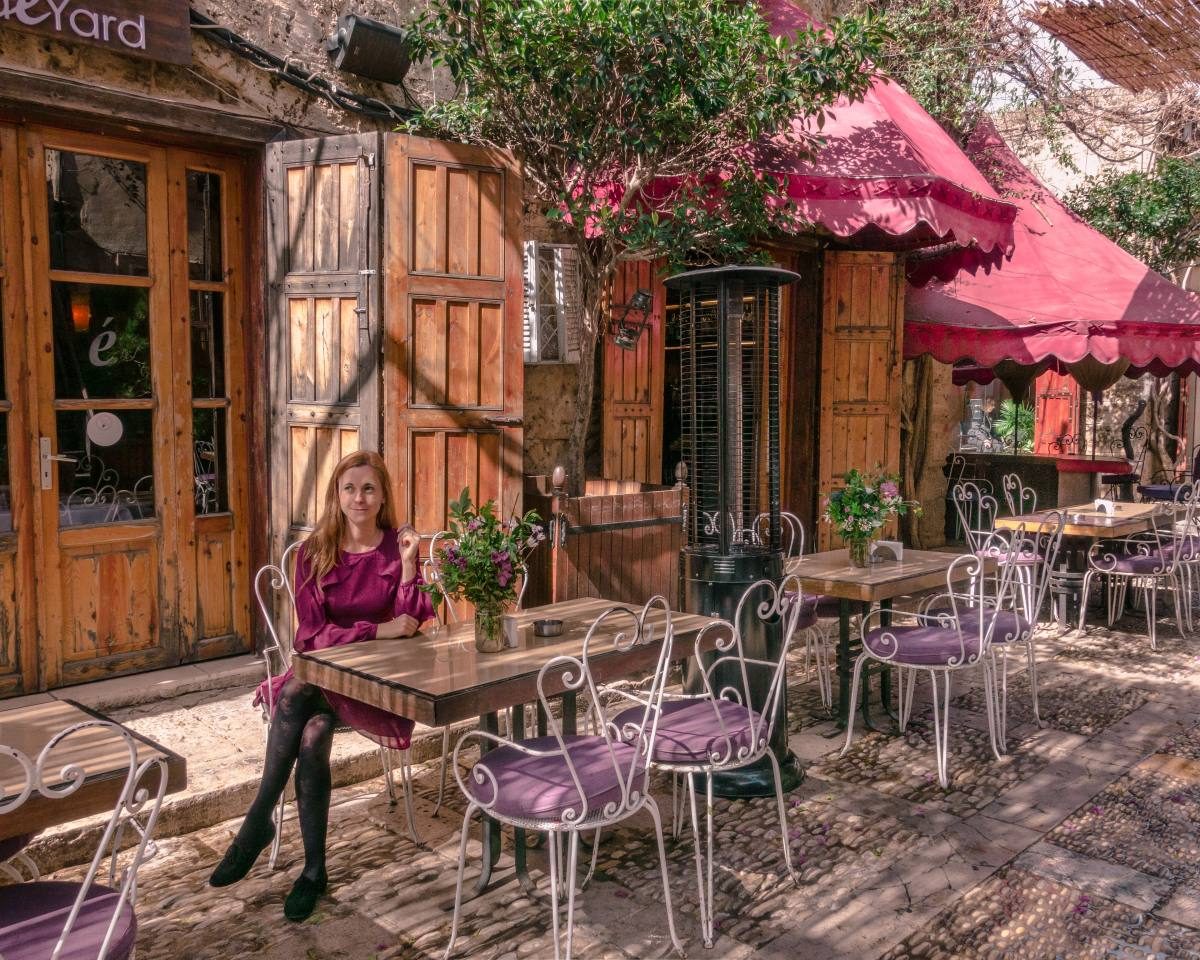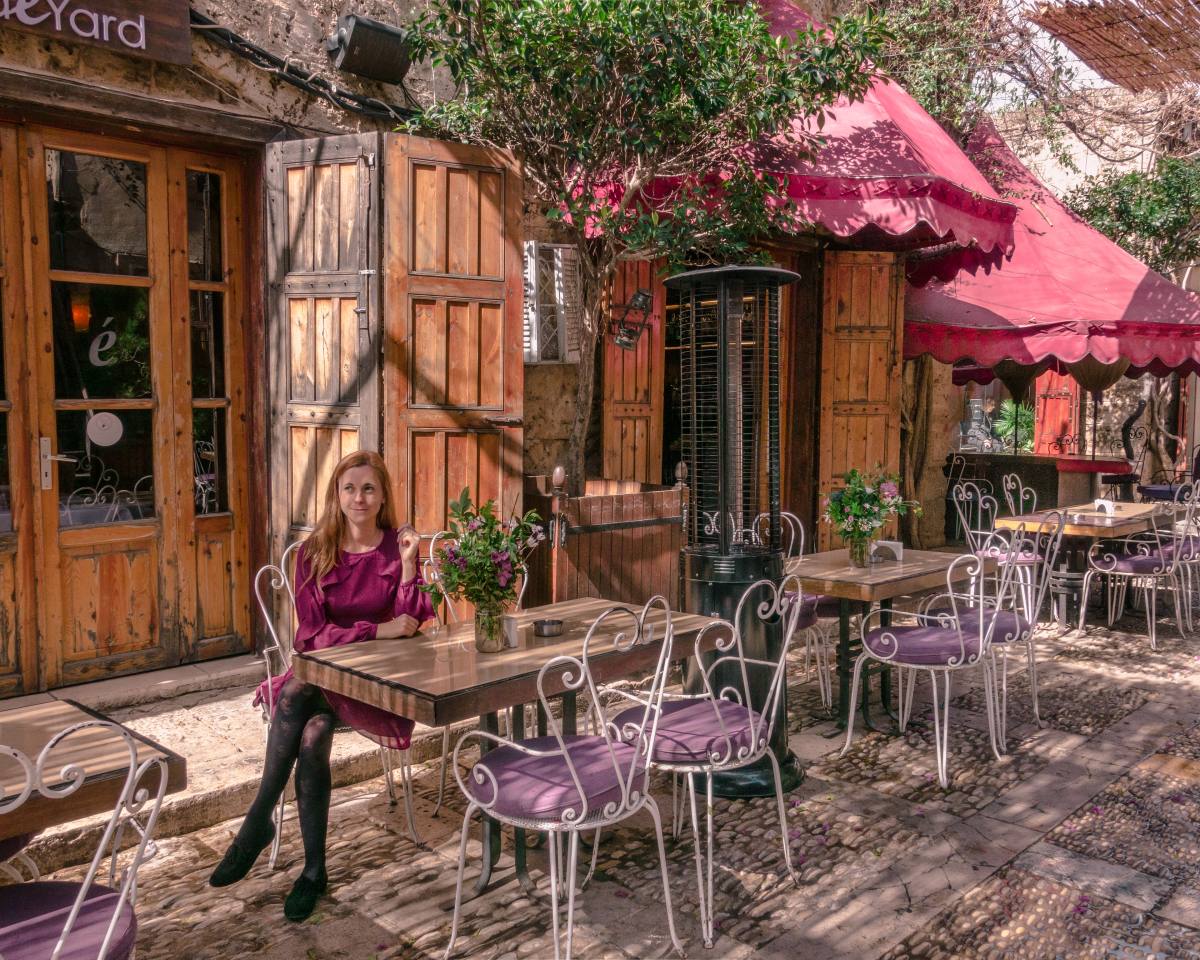 ---
Day Trips from Beirut
No matter if you decide to hire a private driver or take a tour, you'll be given similar options of day tours:
This tour can be easily done in half a day, but I need to warn you – spend more time in Byblos, especially if you're a photographer. Byblos, (Arabic: Jbail) is a charming historical coastal city.
It's a UNESCO World Heritage Site as it's one of the oldest continuously inhabited towns in the world, built on layers of ruins. Beautiful cobblestone alleys are filled with Instagrammable cafes and cute stores.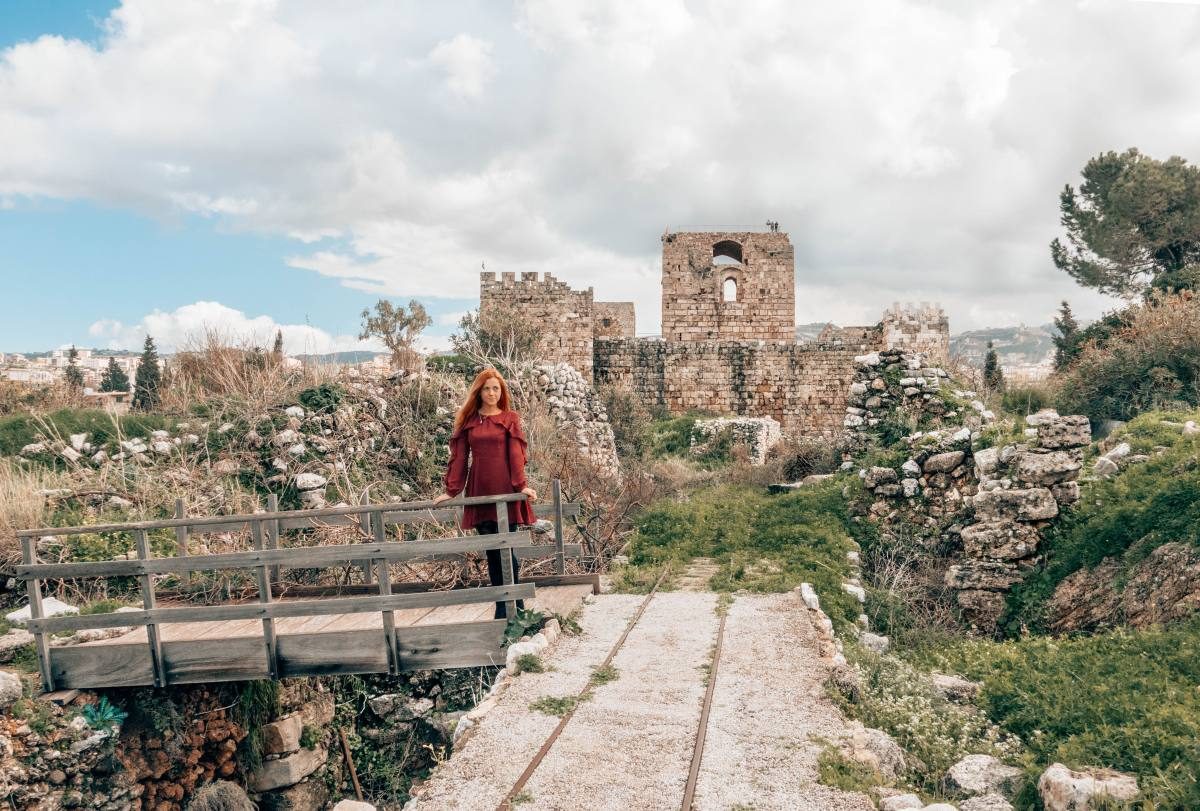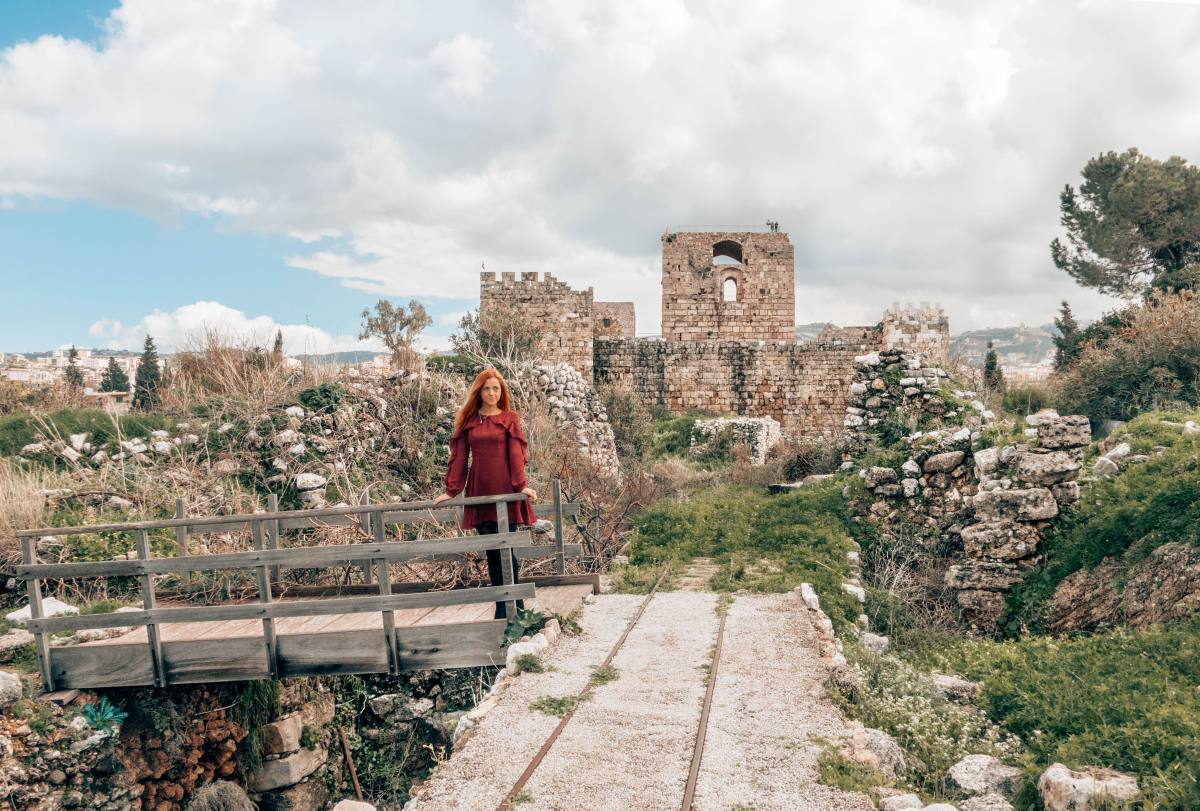 Harissa didn't impress me if I'm quite honest. It's one of the most important shrines in the world honoring the Virgin Mary that you can reach by a cable-car (sadly, the cable-car was closed during my visit so I went up by car). While the view is impressive, apart from the statue there's much else.
Jeita Grotto, on the other hand, was breathtaking – it's actually a contender for the New 7 Wonders of Nature. It's a system of caves with an overall length of nearly 9 kilometers (5.6 miles) that you can explore by boat.
Bad news for photographers though: photography is not allowed inside the caves. You'll be asked to leave your cameras and phones in a locker.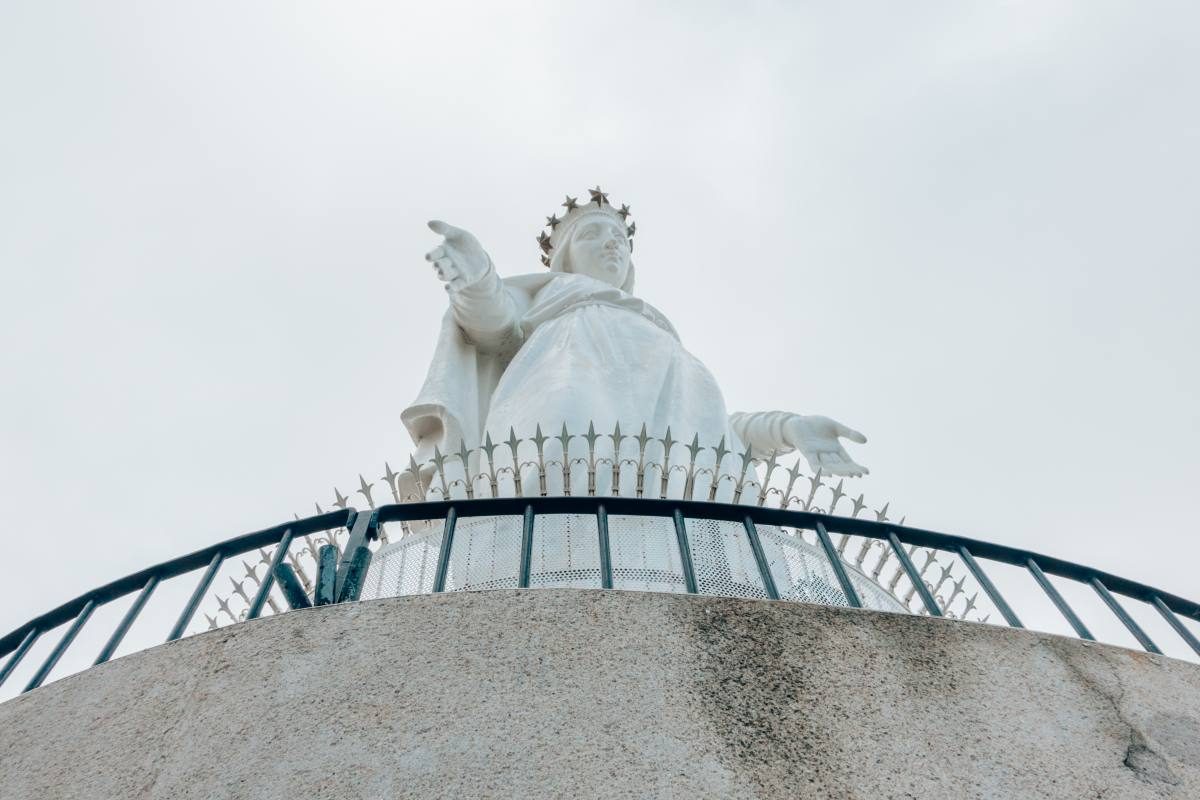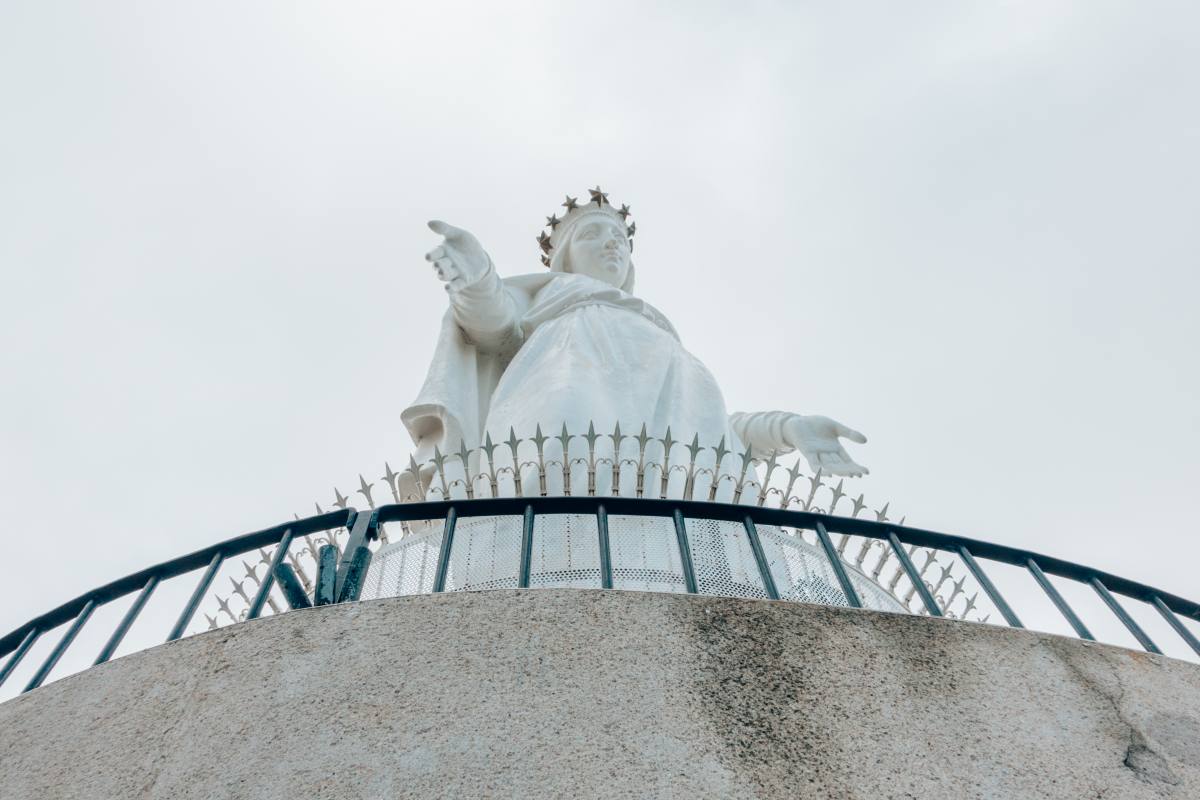 Cedars of Lebanon serve as a symbol of a country, so you might want to see them. Be aware that the cedars park is a bit smaller than expected but beautiful. You'll drive through Kadisha Valley with its monasteries built in the rock.
Note that the road between Ainata and The Cedars that lead to Bcharreh, Batroun and Byblos is closed between October and May, because of the deep snowfall and avalanche hazard along the road.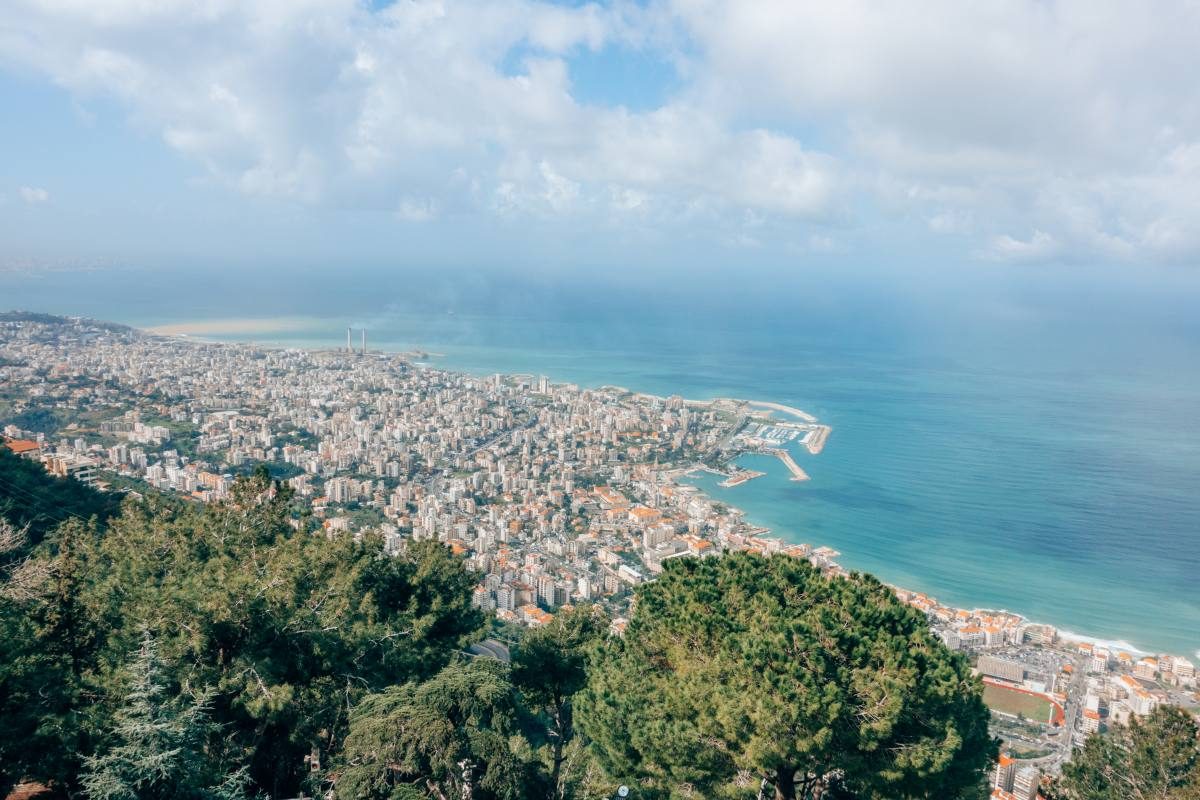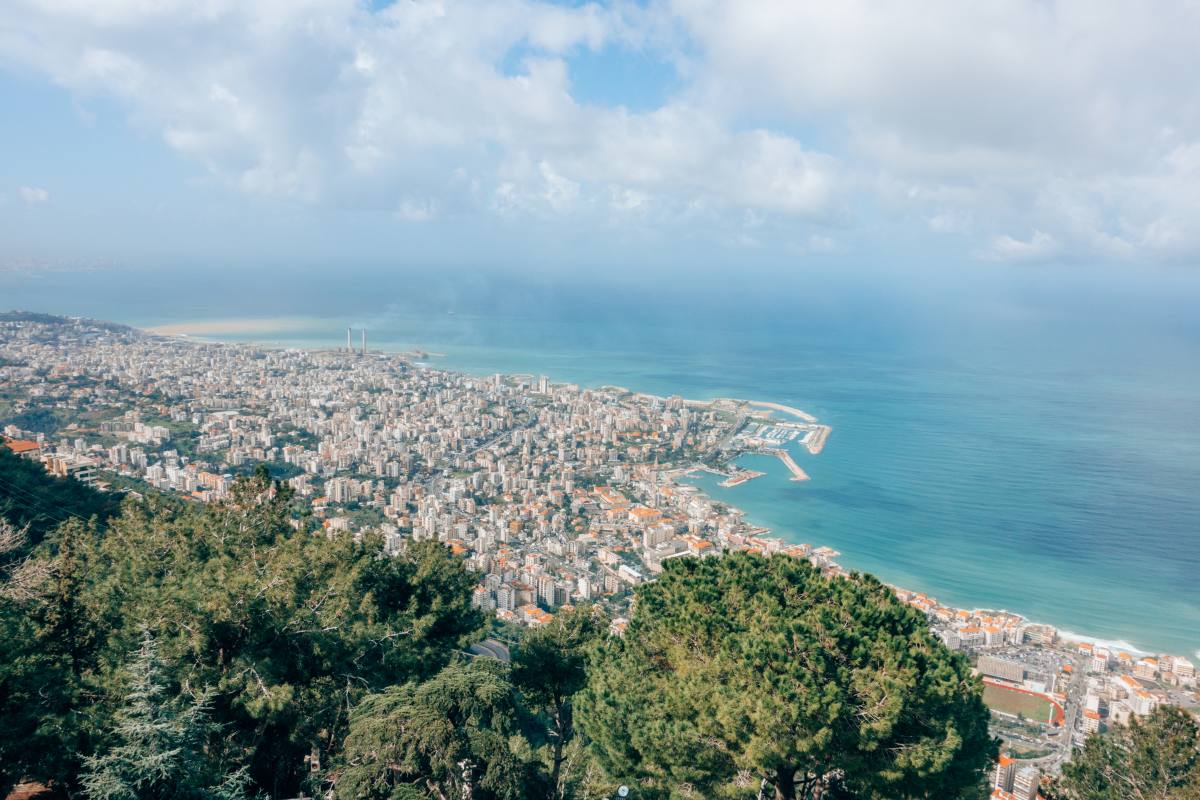 Baalbek is one of the spots that many travelers find the most impressive in Lebanon, for a good reason. The Temple of Jupiter (Roman Heliopolis) was a colossal temple dedicated to the cult of Zeus and it's very well preserved.
Bonus: there's almost no one there, unlike at the ruins in Greece or Egypt.
Is it Safe to Visit Baalbek?
Yes, it is. I read some stupid article saying it's unsafe to visit these ruins. Please don't fall for it and go there.
Ksara is one of the oldest wineries in Lebanon, so you can enjoy some tasting. In Anjar you'll be able to see the 8th-century Ummayad that was short-lived and that's one of the reasons why it's particularly interesting to archeologists.
The spot was awarded UNESCO World Heritage status in 1984.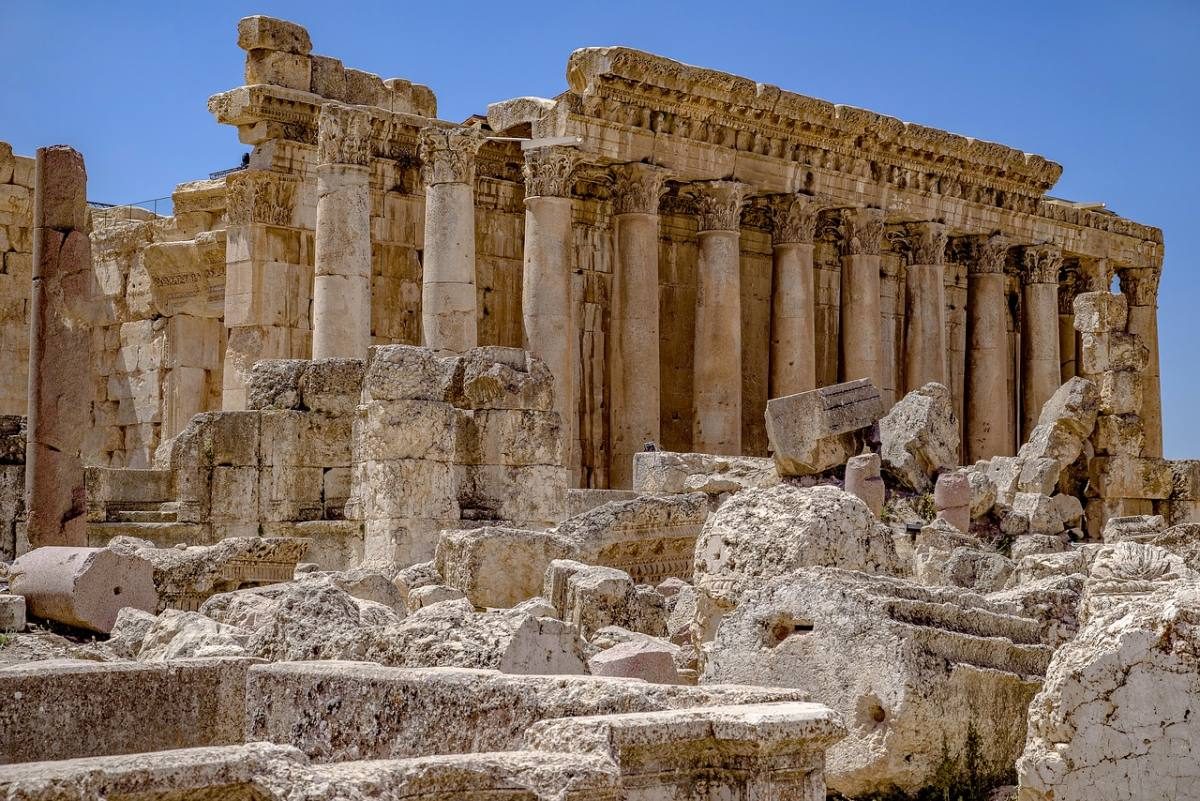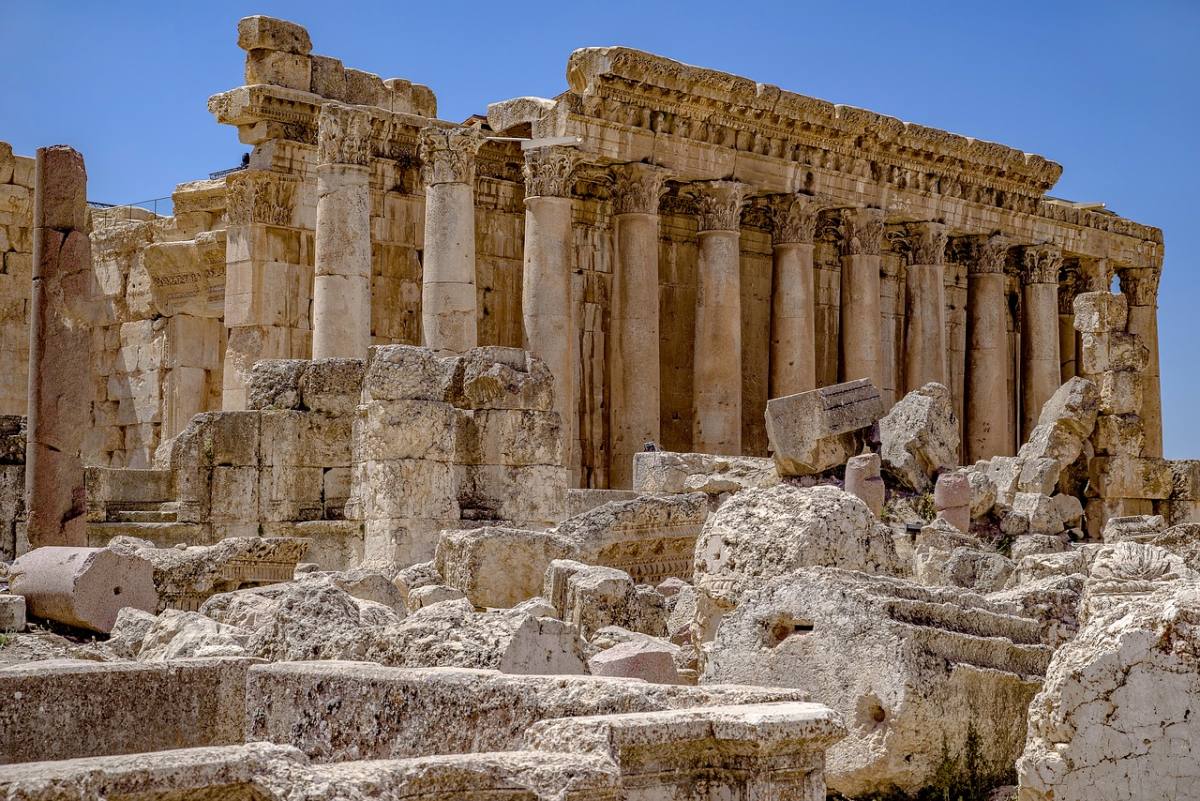 Tyre and Sidon were an ancient Phoenician port city. They were the most powerful cities-states of ancient Phoenicia and first manufactured the purple dye which made Tyre famous.
It was so rare and expensive that the color purple became synonymous with royalty. You'll see the ruins of the Sidon Sea Castle and the Castle of Saint-Louis, known as the Land Castle.
Maghdouché's most famous landmark is the tower of Our Lady of Mantara, which is a Maria shrine built (May 16, 1963).
---
No-Go Zones in Lebanon
While Lebanon is generally safe, there are some no-go zones in the country close to the borders with Syria and Israel – for obvious reasons. That said, it doesn't mean that either of these countries are unsafe, but borders are unstable at the moment.
You'll see lots of armed police, military, and checkpoints on the road, but it's no different than I've seen in other places. Lebanon is as safe as always.
---
What to Wear in Lebanon
Lebanon isn't a Muslim country (it's 50% Catholic), so there's no dress code. Some might say that either way you should dress modestly and I was prepared to be dressed as I would in Jordan or Egypt. I was very wrong.
Women in Lebanon wear whatever they want. Uncovered shoulders are more than fine, short dresses also work.
Most locals will have Chanel bags and other branded items, so if you decide to wear baggy conservative clothes then you'll seriously stand out.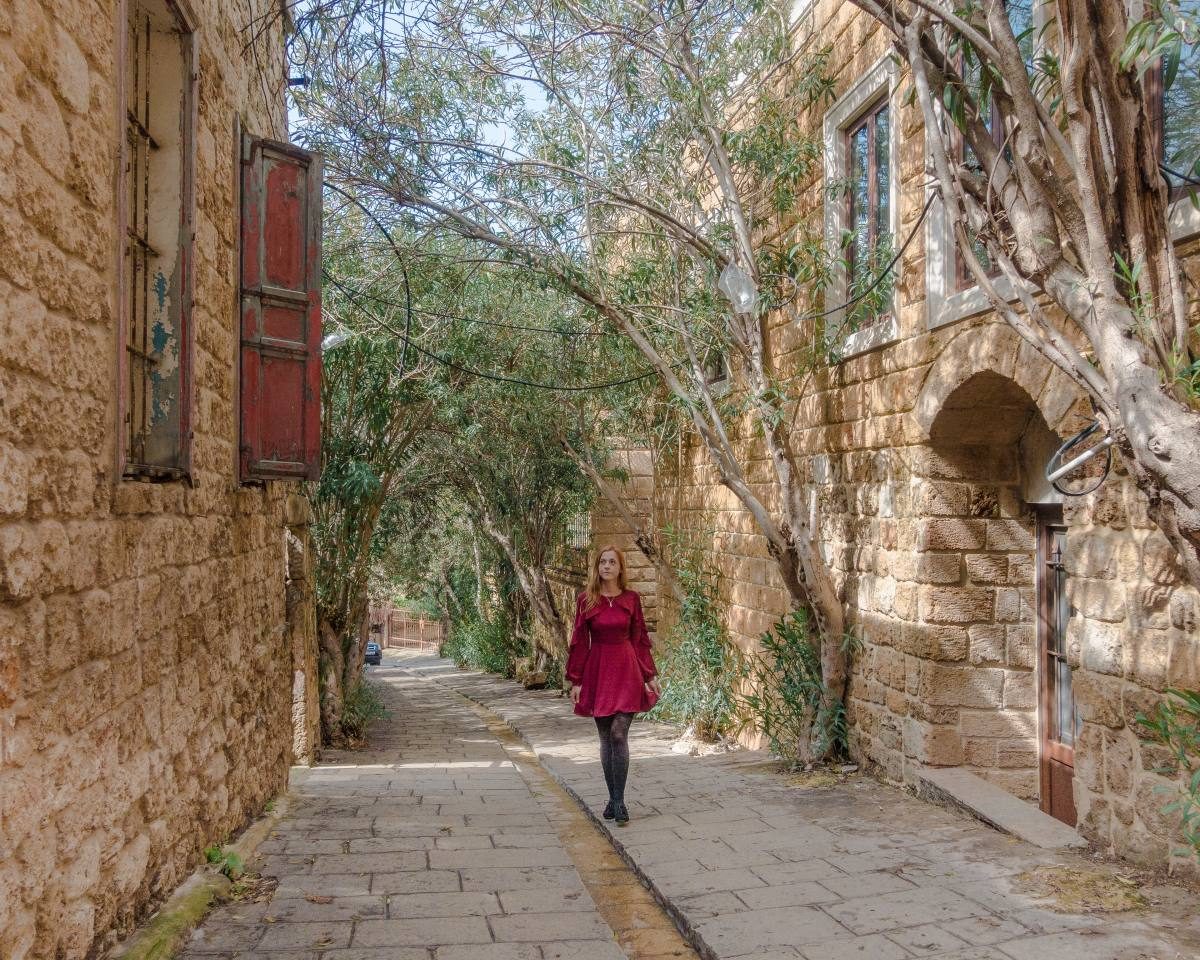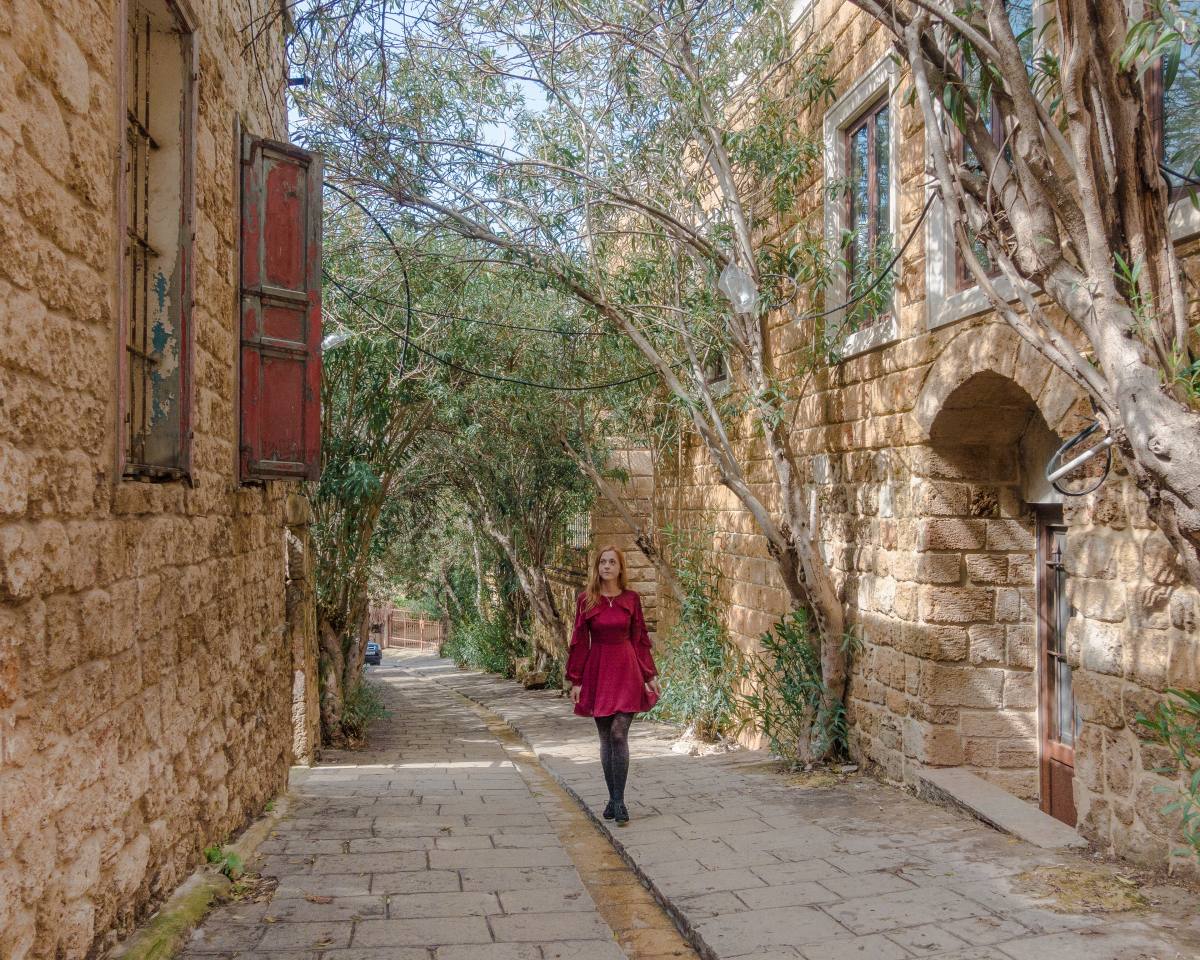 ---
What to Eat in Lebanon
I read that Lebanon is said to have more than 50 mezze dishes. While I'm not entirely sure whether that's actually true, I can confirm that everything I tasted in Lebanon during my stay was delicious.
Manakish – Lebanese bread topped with cheese and zaatar. I ate it for breakfast every day.
Falafel – Falafel doesn't need an introduction, but you must have some in Lebanon. Ideally dipped in some delicious hummus. Or baba ghanoush.
Kibbeh – Usually in a form of a ball, kibbeh is made of bulgur, minced onions, and finely ground meat: lean beef, lamb, goat, or camel, with Middle Eastern spices. It's delicious!
Fatteh – I'm still not sure how I personally feel about fatteh, but it's surely an interesting dish. It's basically pieces of flatbread, chickpeas, possibly meat, with yogurt and spices.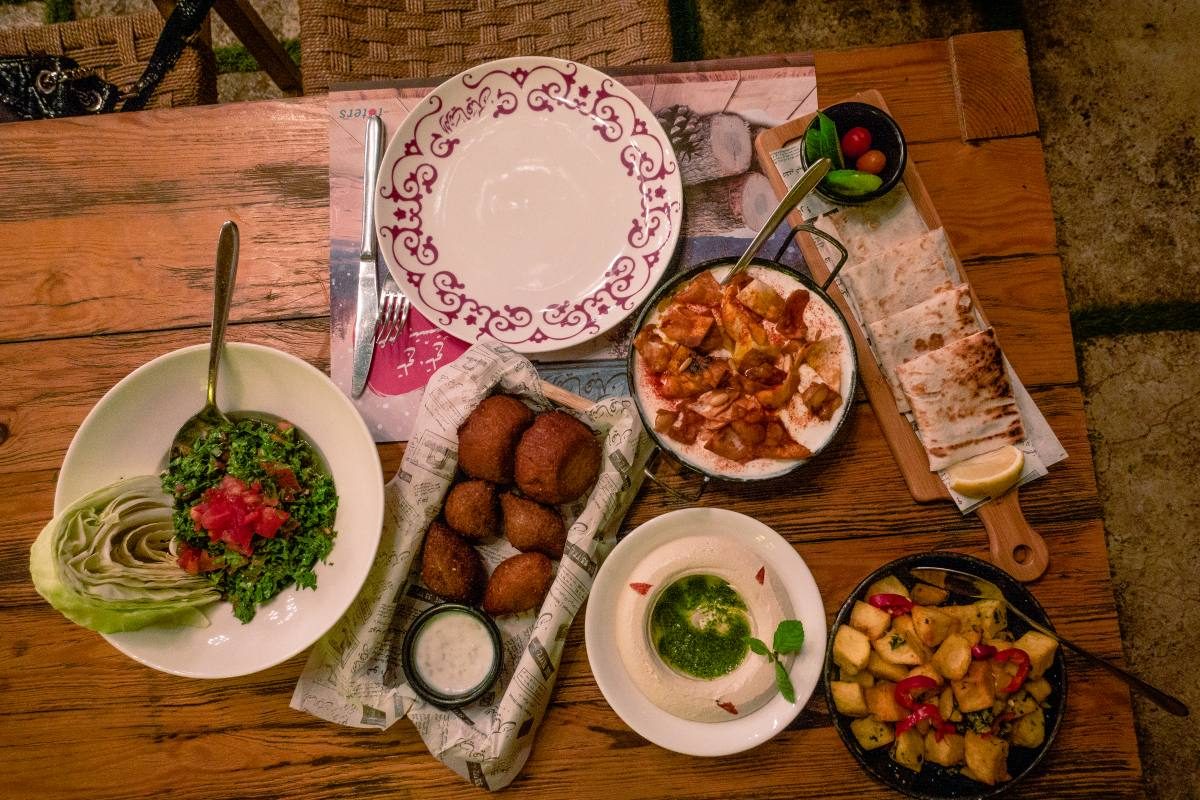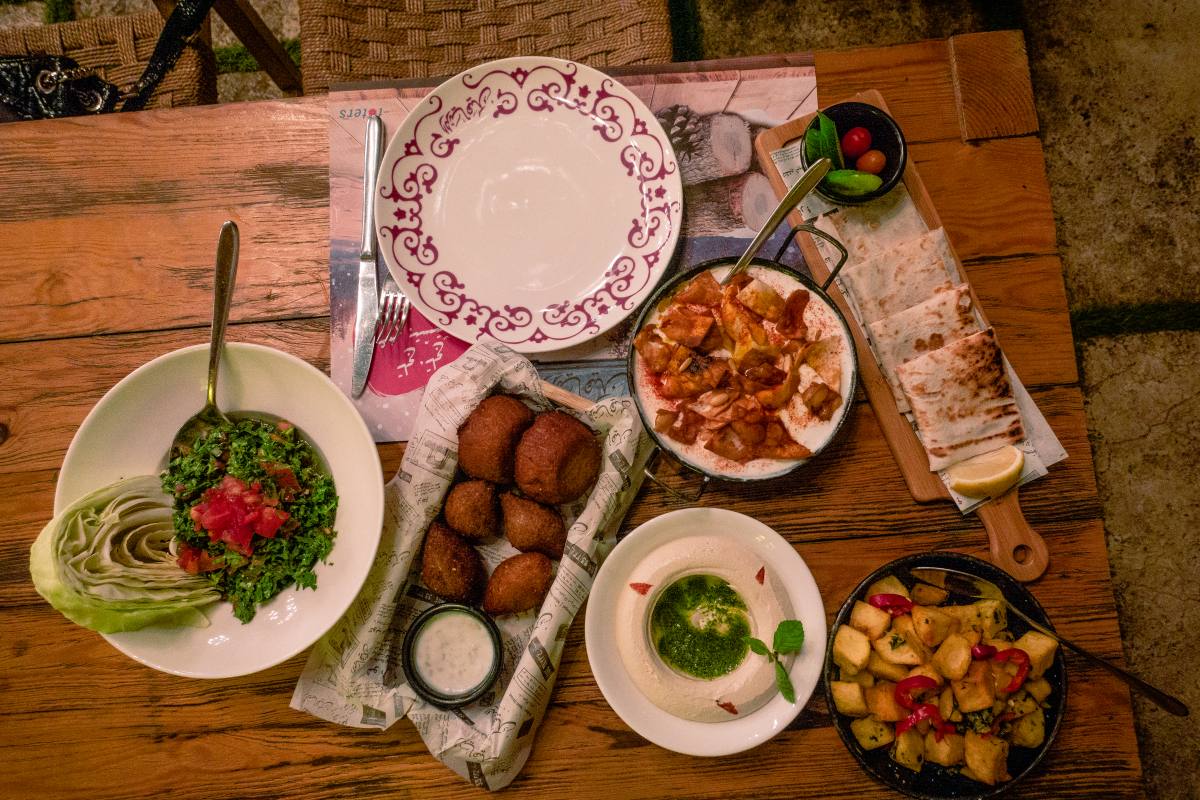 ---
How Much Does it Cost to Travel to Lebanon
Speaking of money, if you're coming from the U.S., don't exchange all your cash to the Lebanese lira. I could pay in Dollars at most restaurants, shops, and hotels. I ended up exchanging some money for more local stores, but don't go crazy on your first day. The rate is 1500 lira to the 1 US dollar.
I didn't spend as much as I did in Jordan when visiting Lebanon, but it was definitely more expensive than other places. Objectively, including a hotel, I'd say you could not spend more than $150 a day on average, $200+ if you're opting for private tours.
* Final Thoughts *
Would I return to Lebanon? Absolutely! There are still many things I haven't seen and done and I definitely loved the atmosphere food and friendly people.
If you want to experience a destination off the tourist path, but still safe Lebanon should be your choice. As a solo female traveler, I felt safer and more welcome in Lebanon than I did in Jordan for sure.