Pacific Coast Highway is one of America's most famous highways along with Route 66. The highway is 500 miles long with a phenomenally beautiful coastline of Northern California is rivaled only by the incredible coast of Big Sur farther south, beyond which stretch the beachfront of Southern California.
There are so many things to see around that it's hard to plan a good Pacific Coast Highway road trip itinerary. Here's my ultimate guide to for the greatest California road trip.
Fun fact: Pacific Coast Highway is called the Pacific Coast Highway only in the Los Angeles area. Elsewhere, it's "Highway 1".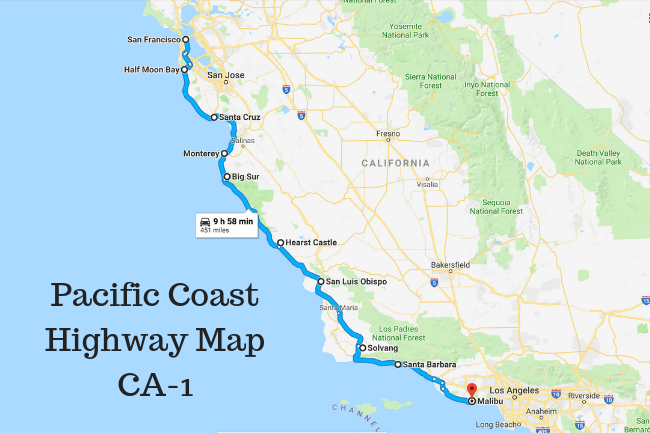 ---
Top Tips For Driving The Pacific Coast Highway
1. Drive North to South
The sea views are better if you drive it from north to south, otherwise, you'll be on the wrong side of the road.
2. Where to Start?
San Francisco is an ideal place to start your road trip. You can easily fly into SFO Airport, do some sightseeing, rent a car and start your road trip.
While you don't need a car in San Francisco as parking is ridiculously hard to find and expensive, if you want to visit Yosemite, or Giant Sequoias, you could consider renting a car during your stay in SF as well.
3. Plan Your Stops Carefully
Make sure you have a plan for your road trip and consider accommodation choices beforehand. During the spring and summer, many places get booked up easily, especially in Big Sur, and you don't want to be stuck without accommodation.
4. Check Road Closures
Unfortunately, landslides are an often occurrence on Highway 1, so check beforehand whether some parts of the are blocked.
For instance, during my visit everything between Gorda and Hearst Castle was shut down, so to see the Big Sur we had to drive down south and go through the mountains later which added quite a bunch of time.
Also, you don't want to drive through Big Sur with an empty tank. While there's a small gas station in Gorda the price was $7 per gallon. Yes, you read that correctly!
5. Rent a Good Car
While you may originally want to rent a fancy red convertible car, like from American movies, let me tell you that it might not be the best idea.
It gets really cold and windy in the mornings and evenings and really messes my hair, so I don't particularly like driving with a top-down.
In my opinion, as long as you can open your windows you'll be fine and save money. Unless, obviously, you want to use your car in a fancy photoshoot 😉
Long stretches of the PCH have no radio or cell service, so make sure that you have a good playlist for your road trip. That said, don't forget a car phone charger!
There's no single place to find the best deal for a rental car, as promotions change on a regular basis. The best place to find your car is Discover Cars as it gives you many different providers. Make sure you check the full price, including a fee for a drop-off at a different location.
6. Decide When to Go
Keep in mind that the summer months while warm, are rather foggy on the California coast. You might get lucky, but don't count on the best clear skies in the morning.
For best weather and best chance of sunshine, plan your PCH road trip in September or October. Normal temps are in the 60-70's, so bring a jacket and sweater for the day.
---
Pacific Coast Highway Best Stops
1. San Francisco
San Francisco is a vibrant big city that offers a lot for visitors and locals. You don't need to have a car in the city as you can walk, but public transportation isn't as great as it is in Chicago or NYC. If you get tired of walking you can rent bikes, but remember – the city has a lot of hills.
The most important thing is seeing the Golden Gate Bridge and take that famous picturesque shot. This wonder was built in 1937 and has viewpoints that you can stop at.
Visit the famous Alcatraz, once a military area and prison, but now an important landmark.
Head over to the Fisherman's Wharf to see the sea lions and visit the souvenir shops.
See the popular Coit Tower from a distance or walk up to it. This 64-meter tower in Telegraph hill built in 1932 stands behind a statue of Columbus.
Allow at least 3 days for visiting, and even longer if you want to take day trips to Napa Valley or Yosemite. Stuff your face with delicious seafood and burritos, local Ghiradelli chocolate, and ride a cable car. You won't be bored in this city!
Info you'll need about San Francisco
The 1.7-mile Eastern side of the Golden Gate bridge is open to only open to walkers and cyclists.
The Golden Gate Bridge walkway is open from 5 AM to 6:30 PM.
Entrance to Alcatraz is free.
The ferry to Alcatraz is $41 for adults and $25 for children.
Grab some clam chowder or seafood in sourdough bowls at the Fisherman's wharf.
Where to Stay in San Francisco
Budget:
The Urban
Clean budget friendly place in a good location. Very close to bars and restaurants.
This 4th generation family hotel is so warm and welcoming.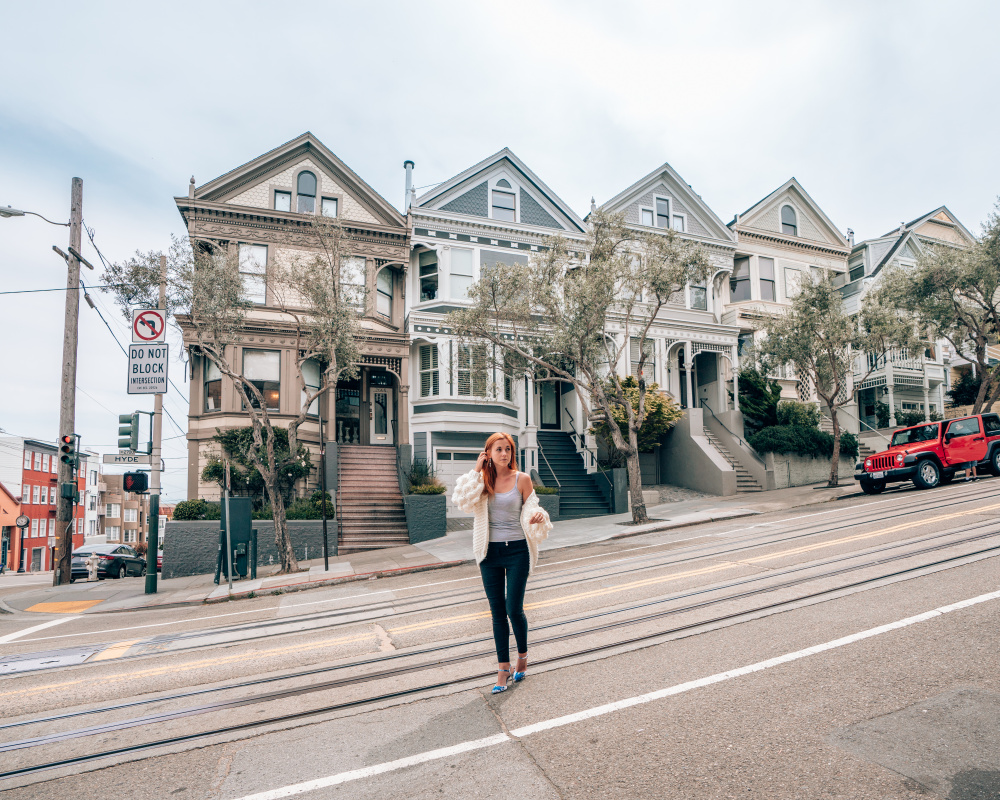 ---
2. San Jose
While San Jose isn't officially on Highway 1, it's a nice stop to make since it's on the way. The famous and well-advertised Winchester Mystery House here was built by its late owner, Sarah Winchester who spent 20 mln dollars building this house until her death.
Constructed over a period from 1866 to 1922, the house covers 24,000 square feet, with 160 rooms, 2000 doors, and 10,000 windows. Sarah Winchester's house is full of curiosities, secret passages, and supposedly ghosts.
The Headquarters for Facebook, Instagram and Google are in San Jose as well, so you can easily visit them on the way if you wish.
If you have more time in San Jose, visit the Rosicrucian Egyptian Museum to see the mummies, or the Municipal Rose Garden, San Jose Museum of Art, and Children's Discovery Museum of San Jose.
Info you'll need in San Jose
Tickets for the self-guided Winchester Mansion tours cost $39.99 for adults and $19.99 for children aged 6 to 12.
Tickets to the Winchester Mansion include access to the Victorian Gardens.
Entrance to the Rosicrucian Egyptian Museum is $10 for adults and $8 for children and seniors.
Entrance to the and Children's Discovery Museum of San Jose is $15.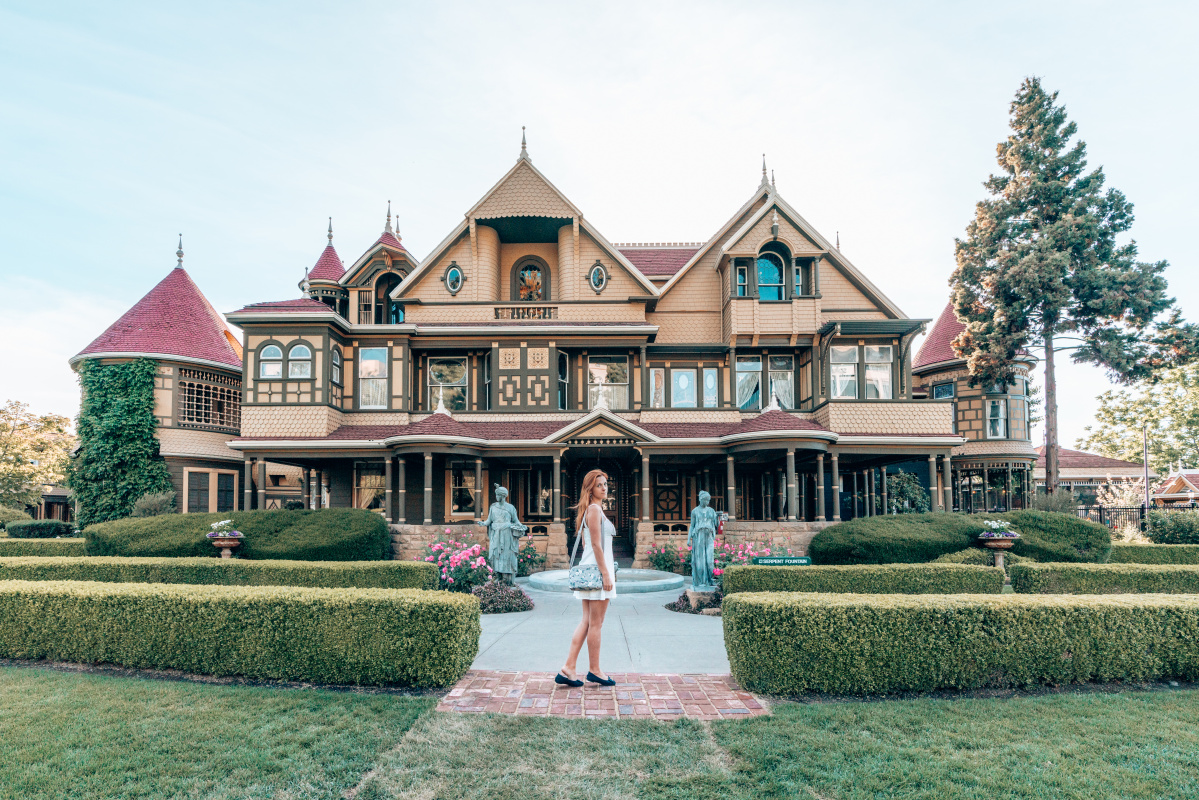 Where to Stay in San Jose
Luxury:
The Fairmont San Jose
The rooftop pool at this hotel is gorgeous and the service is amazing.
Close to the Museum of Contemporary Art, this hotel is popular with business travelers.
Budget:
Wyndham Garden San Jose Airport
Perfect if you want to stay outside the city with easy access to the airport.
With beautiful modern air-conditioned rooms, this hotel is right in the heart of San Jose.
---
3. Half Moon Bay
Half Moon Bay is usually people's first stop on the Pacific Coast Highway. It's a cozy little seaside village with moody cliffs, perfect for stunning photos. It comes as no surprise that many people from the Bay Area come to spend a weekend there.
There are a number of popular hiking trails in Half Moon Bay – Tidepools Trial, Coastal Trail, Redwoods Trial, or the nearby Pocket Beach Trail.
Or you can stroll on the beach, play golf, ride horses, and if you decide to spend a night at Ritz Carlton that I highly recommend, enjoy the sunset.
Luxury:
The Ritz-Carlton, Half Moon Bay
This clifftop hotel offers gorgeous views and delicious seafood.
Set in a luxurious cottage from the 1900s, this inn is close to galleries and boutiques.
Budget:
Nantucket Whale Inn
This beautifully removated 1898 Victorian house offers chic budget-friendly rooms.
This family-friendly hotel offers large spacious with balconies.
---
4. Santa Cruz
If you're traveling with kids, Santa Cruz should be on your must-stop list. While I didn't particularly like beaches there, I enjoyed walking on the Santa Cruz Beach Boardwalk.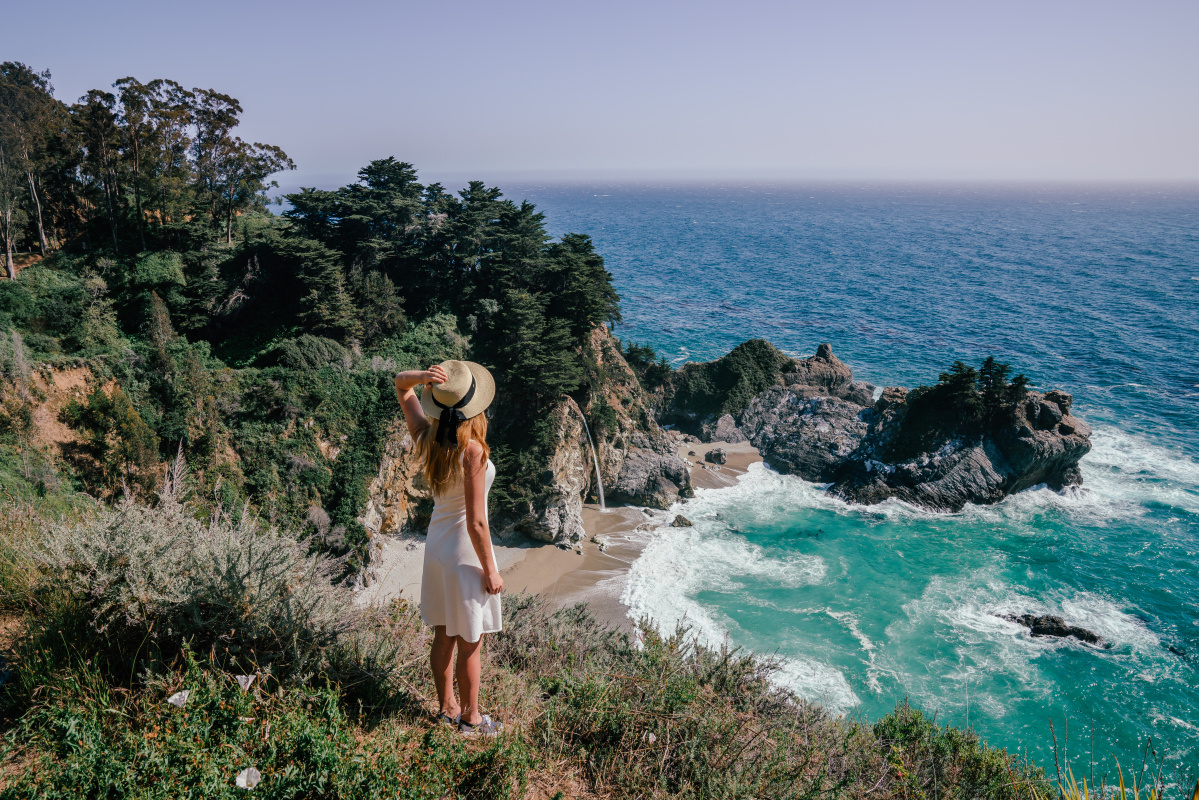 The place makes you feel like you're transported to America in the 70s with a Ferris wheel and other attractions. And you can't miss a ride on the Giant Dipper, the iconic wooden roller coaster that was built in 1924.
You can also visit the Santa Cruz Surfing Museum, visit the Natural Bridges State Beach, and the Santa Cruz Museum of Natural History.
Info you'll need about Santa Cruz
Rides on the Giant Dipper cost $7.
There are a number of options for all-day rides, season passes, or group tickets to the Giant Dipper and Boardwalk attractions.
The Surfing Museum is open from noon to 5 pm from Thursday to Monday, and entrance is free.
Budget:
Hotel Solares
Budget-friendly accomodation just 10 minutes walk from the boardwalk.
This budget-friendly hotel offers coin-operated laundry facilities.
---
5. Monterey / Carmel
Most travelers also stop at either Monterey or Carmel. In my opinion, I think Monterey would be a better spot to base yourself for a night as it's more affordable and pass through Carmel for brunch.
Carmel is a little town with so much character. The houses have no numbers, and each is called something fun and unique. You can find a frog house, a sandcastle house, and a cracker box. if you're there for breakfast/brunch do yourself a favor and eat some eggs benedict at Katy's Place!
Monterey has a great aquarium, which is fun not just for kids, but also adults, as well as plenty of restaurants to choose from. You can visit the aquarium for free with a San Francisco City Pass. The nearby National Marine Sanctuary is free to visit.
The Santa Cruz Breakwater Lighthouse in Monterey Bay that's locally known as Walton Lighthouse is a haven for ships and good photo-op.
Drive along the scenic '17 Mile Drive' as it's a fun drive. The shores are absolutely breathtaking with many scenic points along the way like China Rock and the Lone Cypress.
It's one of the most famous trees ever to be photographed, so you just have to take a picture with it. It's been hanging around for 250 years and the view is just amazing!
To see more wildlife you should definitely hike to Point Lobos. The trails are easily walkable and the tide pools let you get an up-close-and-personal experience with sea urchins, starfish, lichens, and multiple varieties of crabs.
Info you'll need about Monterey Bay
Where to Stay in Monterey
Luxury:
Portola Hotel & Spa
Right in the heart of Moneterey!
World class service and stunning views of Monterey Bay.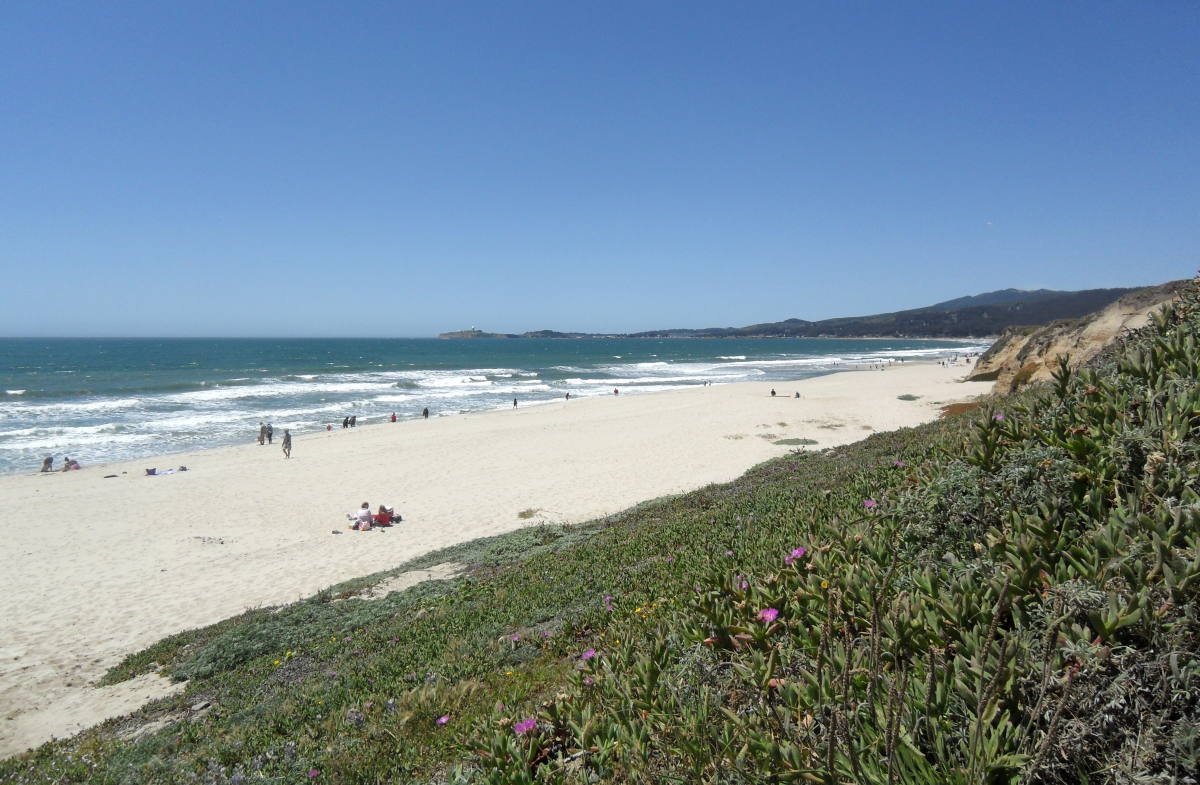 ---
6. Big Sur
Big Sur is usually the highlight of everyone's Californian road trip. There you'll find windy roads with no traffic lights and barely any establishments around. Prepare to stop many times, as the views are gorgeous and there are many things to do.
I highly recommend doing a hike or two as well, even if you're not much of a hiker.
There are many beautiful sights along the Big Sur. Some of the most famous ones:
Bixby Bridge
Pfeiffer Beach
McWay Falls
Slates Hot Springs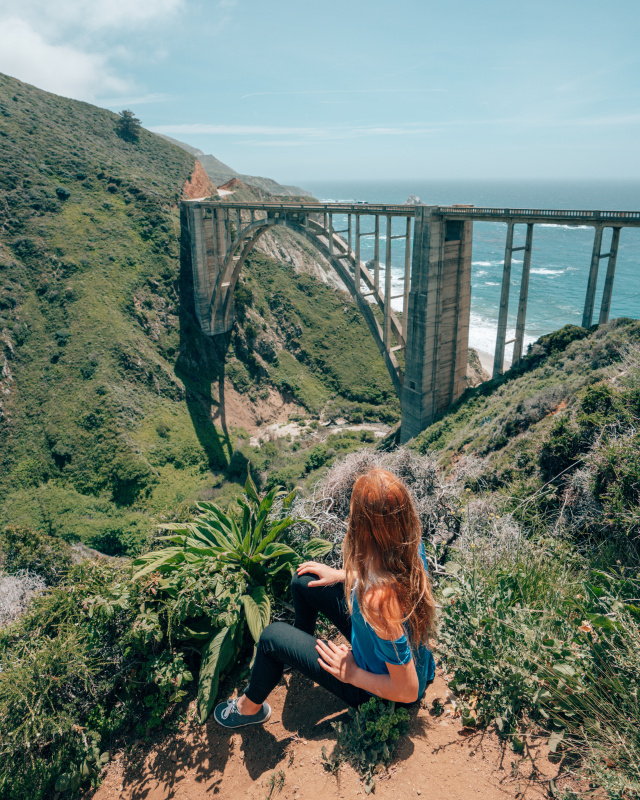 Most people camp in Big Sur as the campsite are gorgeous. You can camp in many state parks. While Limekiln State Park Campsite has been recommended to me, we ended up not liking it. I think Pfeiffer State Park Campsite is way better.
My husband and I also stayed in Big Sur are Treebones Resort, which I highly recommend. They mostly offer glamping tents, but we opted for a more adventurous nest option.
If you're looking for something slightly more luxurious, consider Ventana Lodge. They offer both regular suites and glamping tents.
For lunch, stop by Nepenthe for good food and even better view.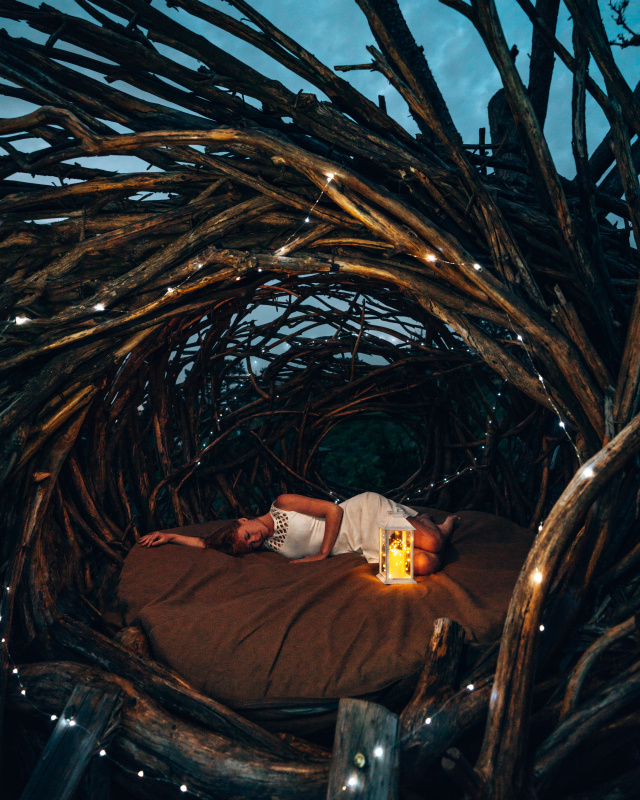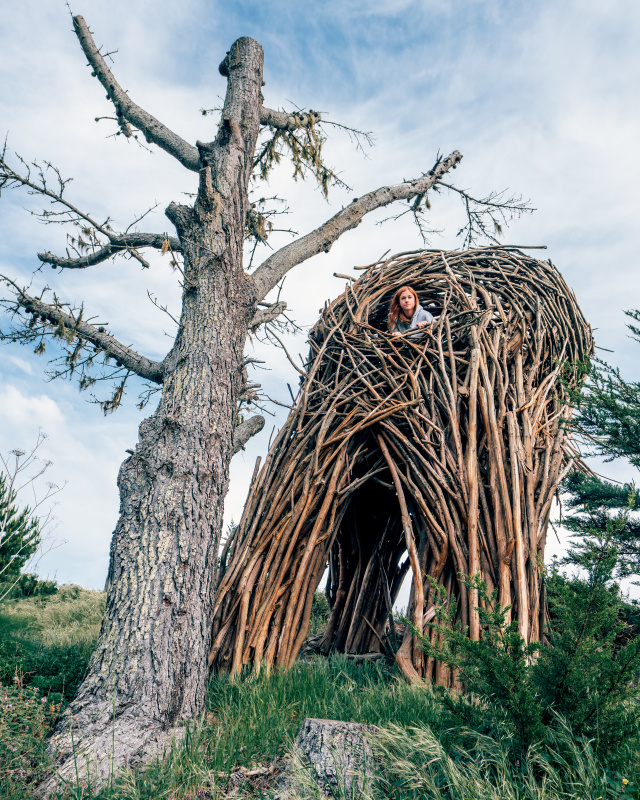 ---
7. Hearst Castle
Hearst Castle is a National Historic Landmark and California Historical Landmark that was once a private house. While there aren't many great castles in the US when comparing to Europe, Hearst Castle is a must-stop for sure.
It was the inspiration for the "Xanadu" mansion of the 1941 Orson Welles movie Citizen Kane. You should pre-book your tour in advance, as tours often fill up.
Nearby, you can visit the elephant seal rookery in San Simeon and witness hundreds of seals playing around.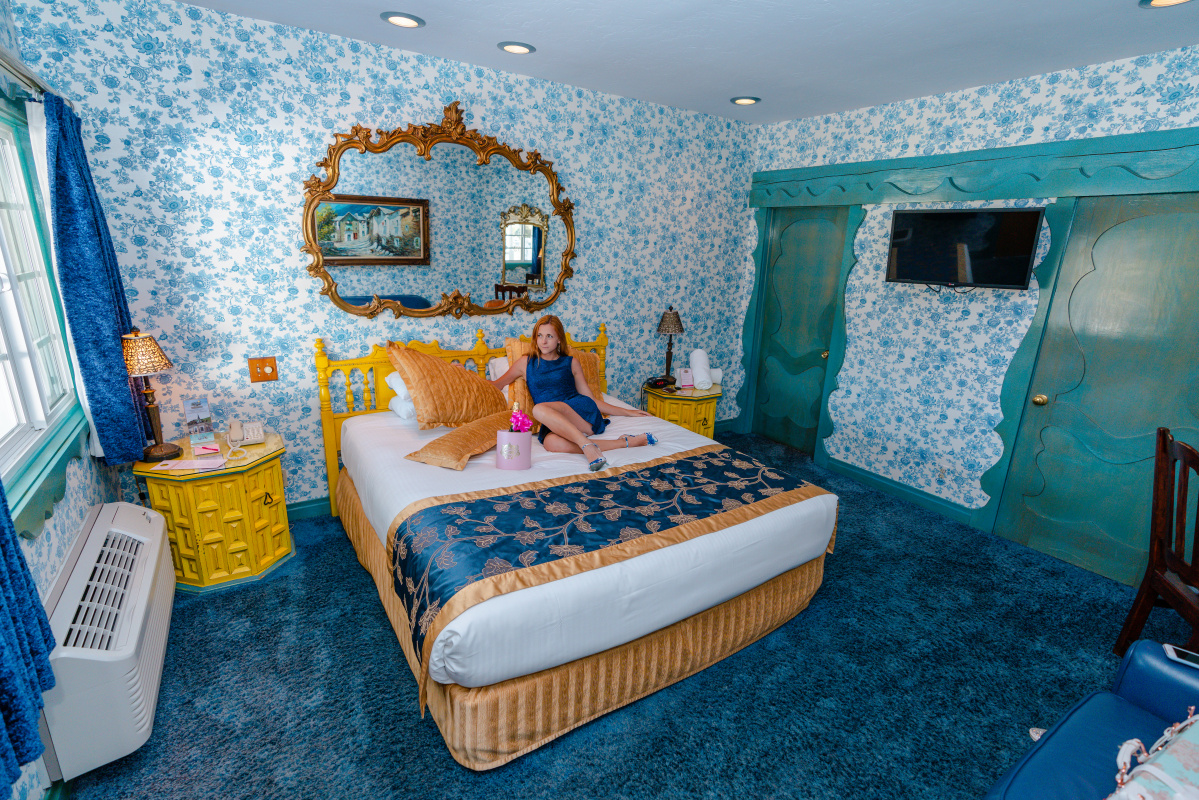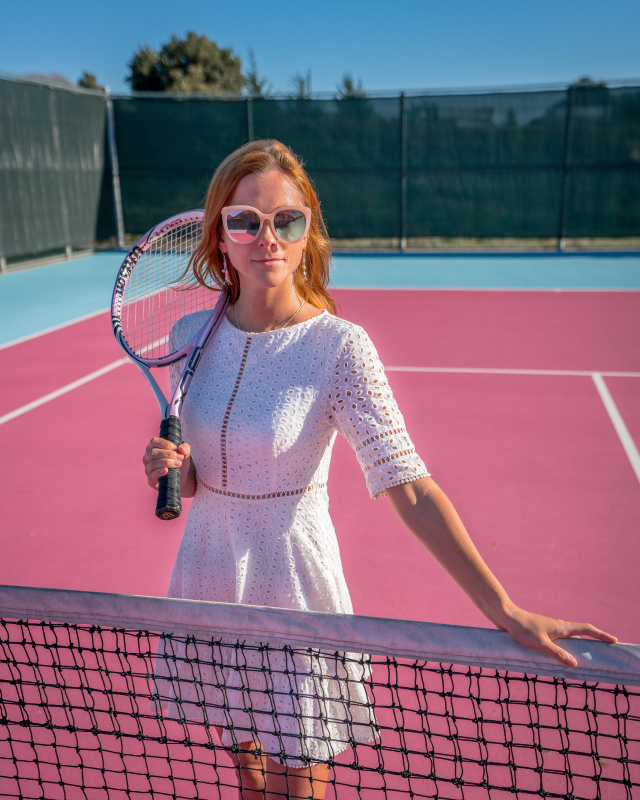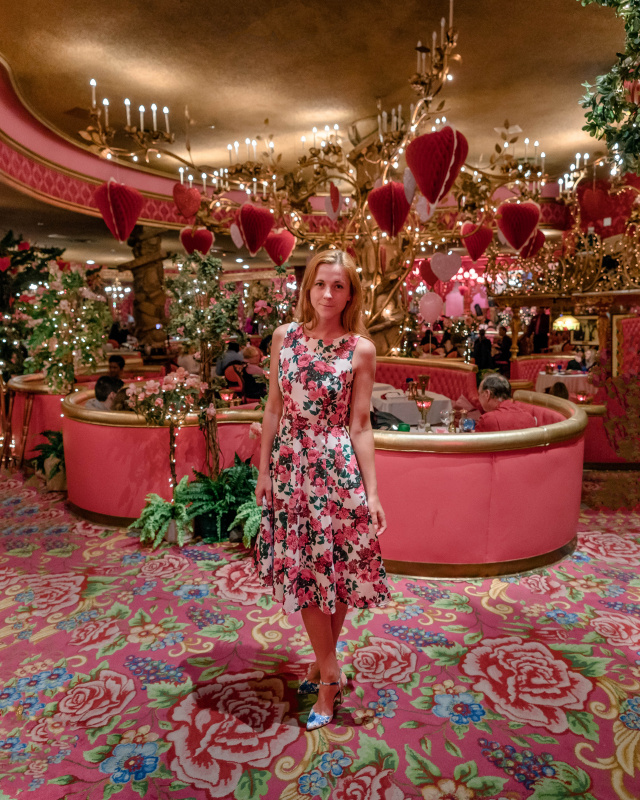 ---
8. San Luis Obispo / Pismo Beach
San Luis Obispo is a place where you go for wine. It's similar to Napa Valley in a way, with over 100 vineyards. You can sign up for a hop-on-hop-off wine tour in the area if you're having trouble deciding where to go.
After all the wine, you will want to spend the night in the area. I highly recommend checking out Madonna Inn. It's a resort known for kitschy fun decor with each of the 110 rooms decorated with a special theme. That said, it's hard to pick just one room!
Their restaurant is also a spot to check out and the food is actually pretty good. The resort also offers horseriding, hiking, and pink tennis courts.
The next day you can take a short drive to Pismo Beach for some dune bashing. You can drive your own vehicle to the beach and rent a dune buggy, or sign up for an ATV tour. Also, stop for California's most famous clam chowder at Splash Cafe.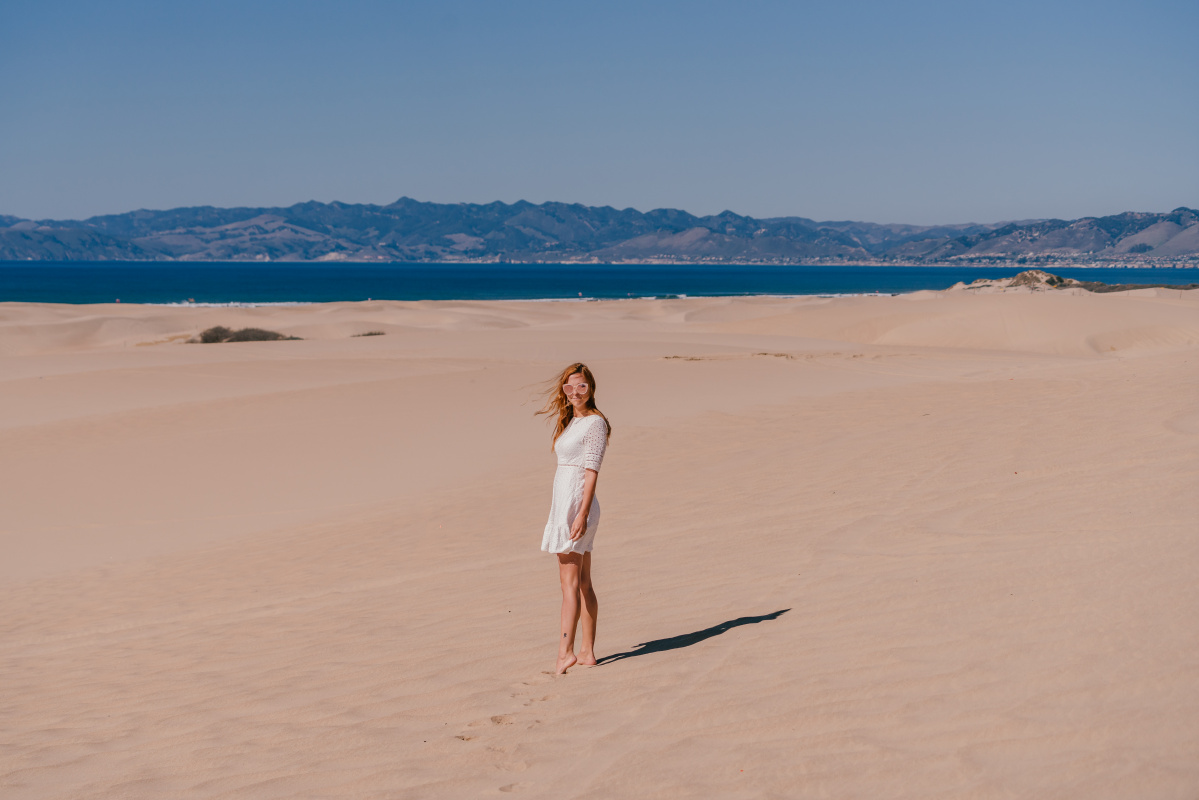 ---
9. Solvang
Solvang is known as a historic Danish village with interesting European architecture. There are many super cute antique stores there (including some of my favorite hat stores), delicious bakeries and museums.
While in Solvang you might stop by Ostrichland where you can see emus and ostriches up close and feed them. They have a gift shop where you can get ostrich egg products and delicious ostrich meat.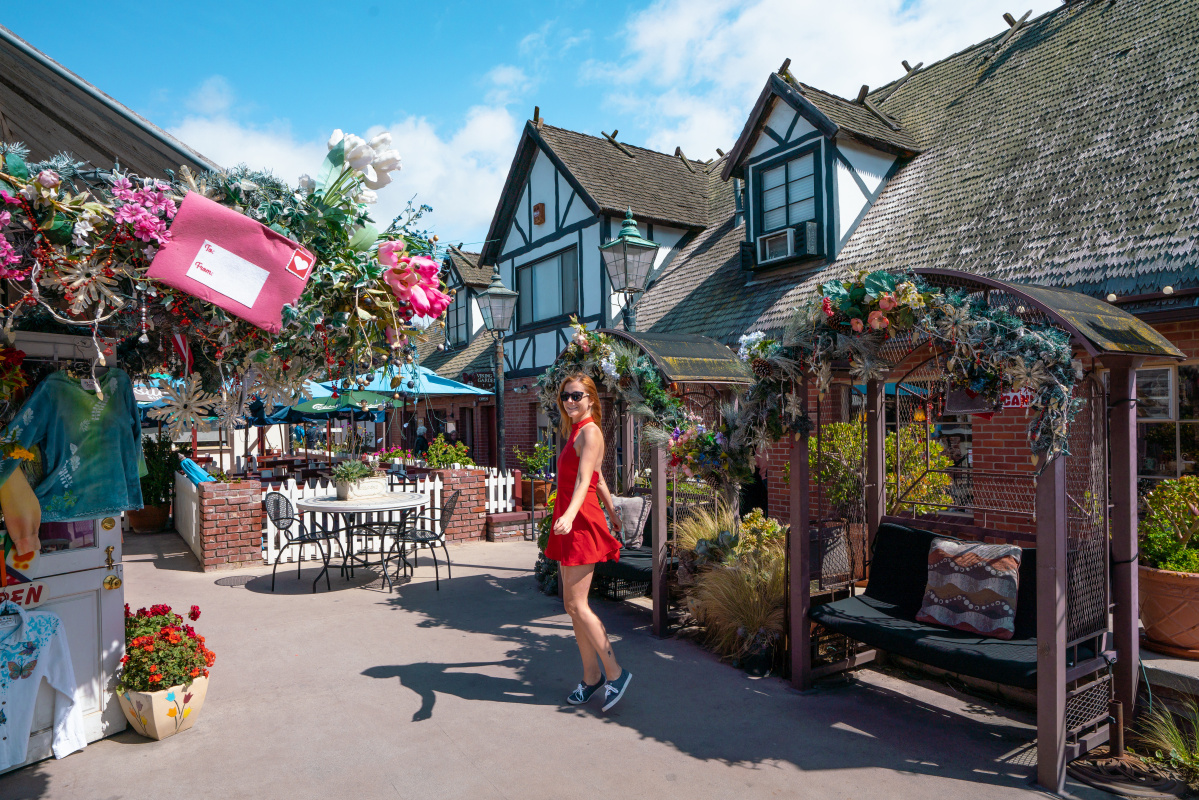 ---
9. Santa Barbara
In Santa Barbara there are no billboards allowed, only pretty shops and upmarket restaurants. If you're looking for a good Mexican restaurant. I highly recommend Los Agaves. It's not a fancy restaurant, but the atmosphere and food are great!
My husband and I even considered moving there instead of Los Angeles, but apartment prices are quite ridiculous.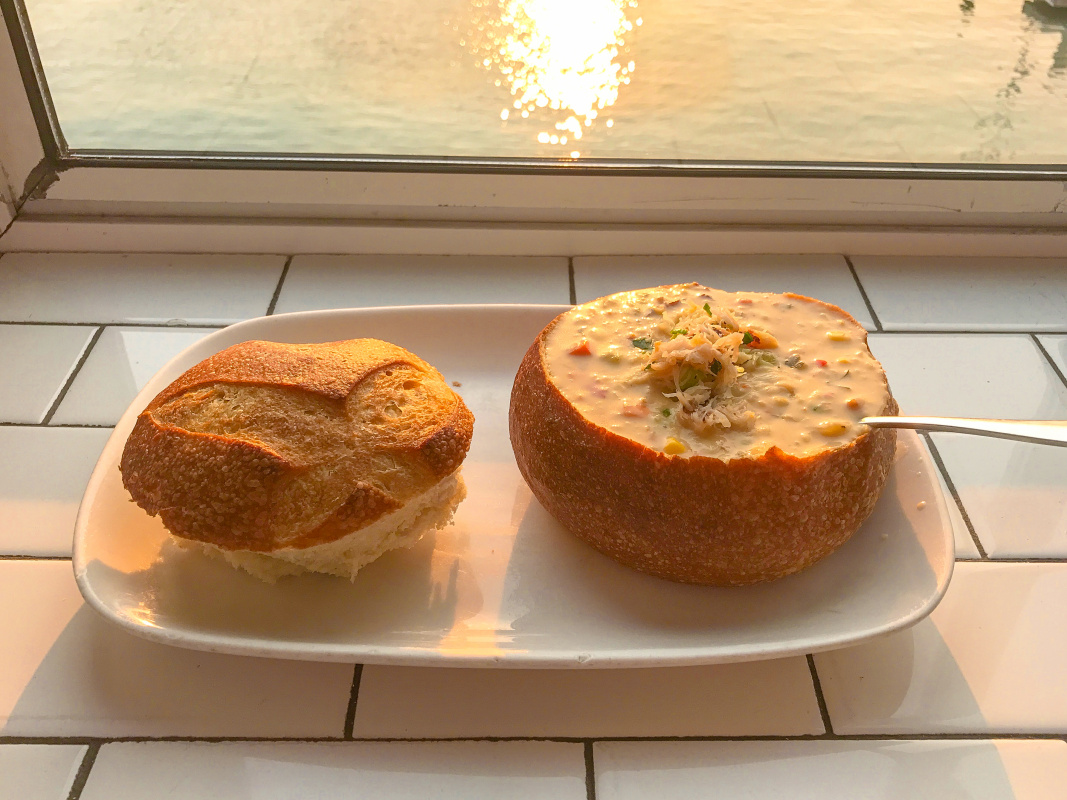 ---
10. Malibu
Before you enter busy Los Angeles you should stop by the picturesque Malibu. Stretching for more than 30 miles along the Pacific and Highway One, this luxurious area is perfect for hiking, fine dining, or the best beaches in Los Angeles region. El Matador beach is one of a kind and I highly recommend spending a morning there.
If your budget allows, you could dine at the iconic Nobu Malibu with a view. Alternatively, there's always a more budget-friendly spot called Malibu Seafood Fresh Fish Market and Patio Cafe with tasty clam chowder and fresh shrimp.
Where to Stay in Malibu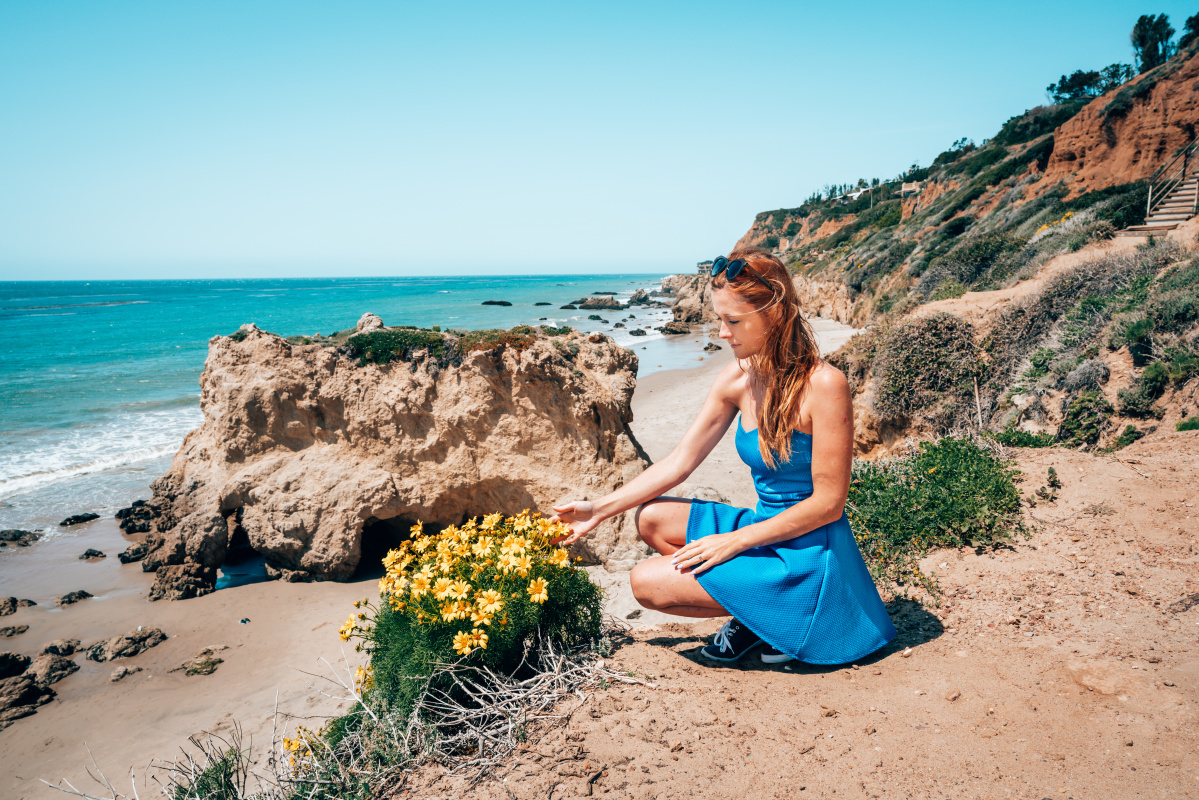 ---
11. Los Angeles
If you decide to explore Los Angeles on your trip, I recommend spending at least 3 days in the area. There is a LOT to see around this big city.
Where to Stay in Los Angeles
In terms of a place to stay, as Los Angeles is such a big place, you need to think about what do you want to experience. I generally advice against staying in Hollywood, even if you're a movie fan, as it's not the nicest place to be – you'll believe me when you see it. You'll be better off staying near the beach in Venice or Santa Monica.
---
12. Laguna Beach
Laguna Beach is a nice option if you opt for not spending time in Los Angeles. It's a relaxing spot with great surfing and many photo opportunities as Laguna Beach has some of the finest beaches in California.
Head to Victoria Beach to see the iconic tower on the beach. At Heisler Park you'll find sculptures and tide pools surrounded by flowers.
Where to Stay in Laguna Beach
---
13. San Diego
While San Diego is known for beaches, parks and relaxing atmosphere, I'd also add great food and adventure activities to it. I've actually live in San Diego for a while and I think everyone can find something for themselves there.
You can sign up for a sunset cruise, paraglide in La Jolla, explore Balboa Park, get spooked in Coronado, or take a day trip to Tijuana in Mexico if you wish.
If you're willing to pre-book way in advance you could even swim with otters and no, I'm not talking about Seaworld here.
Where to Stay in San Diego
---
Best Way to Travel on the Pacific Coast Highway Without a Car
While road-tripping in California is the most popular way of sightseeing, renting a car might not be an option for everyone. Not every visitor can drive or extra rental fees might be too high due to the driver's young age.
While the lack of vehicles might make seeing California and especially PCH more difficult, it doesn't mean that you should give up on it. There are options for you!
First things first, hitchhiking there is not the best idea. This isn't as common as it looks in old American movies and definitely not in this area. There is also no place for hikers or bicycles on the road.
Starting in San Francisco, hop on Caltrain and ride to San Jose, then grab the Hwy 17 Express to downtown Santa Cruz (Metro Center). PCH is well served between Santa Cruz and Monterey on route #78, if your schedule allows it.
There is no public transit that goes all the way down Highway 1 (PCH) through Big Sur which is the best part of it, apart from a VERY LIMITED bus service working sometimes. If the weather is too rough, #22 might not run, though.
However, there are organized tours option, so if you want to see that area this would be your option.
Recommended Multi-Day Tours that go through Big Sur:
Alternatively, there are day tours to Big Sur from Monterey or SF:
Day Trip to Big Sur from Monterey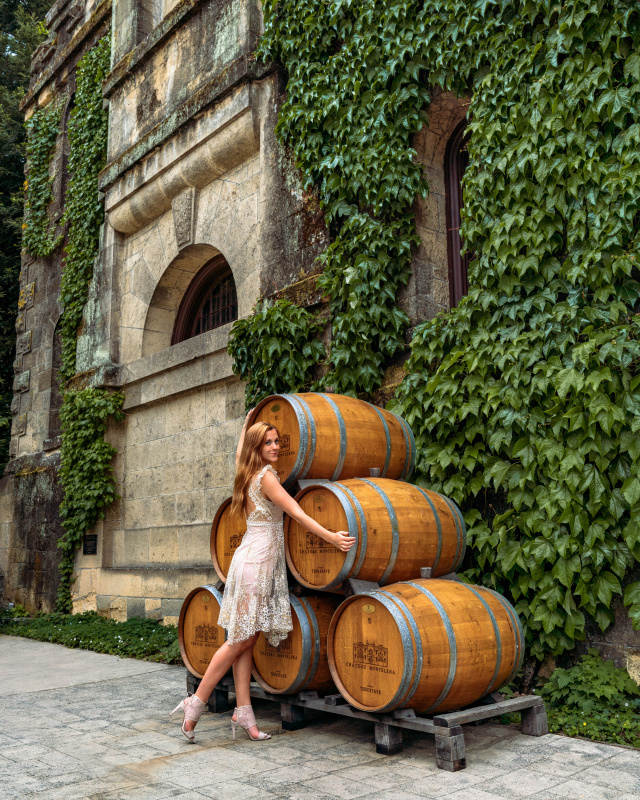 Buses, such as Greyhounds, take US-101 highway since it's quicker. You won't be able to enjoy the views of CA-1.
Between Santa Barbara and San Diego you can take an Amtrak Pacific Surfliner train that offers beautiful views of the coast. I highly recommend it!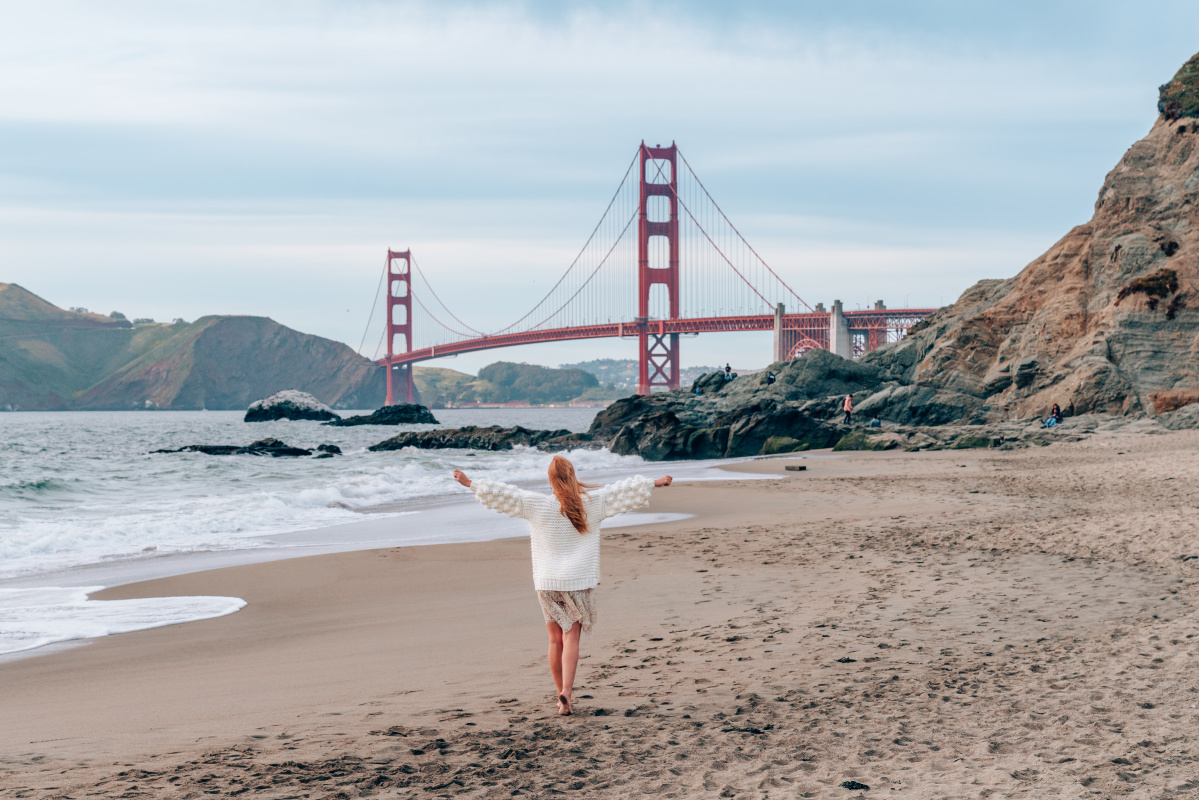 ---
Possible Day Trips from San Francisco With & Without a Car
Yosemite
Yosemite National Park is in California's Sierra Nevada mountains is a well-known spot. It's known for its giant ancient sequoia trees, waterfalls, hiking trails and great rock climbing opportunities.
I've actually only done Yosemite on a day trip I linked to below and while I do wish I had more time, I think you can surely have a great time. In a day I was able to do three small hikes, see waterfalls and sequoias, and didn't feel rushed at all.
Possible Organized Tours That Don't Require a Car: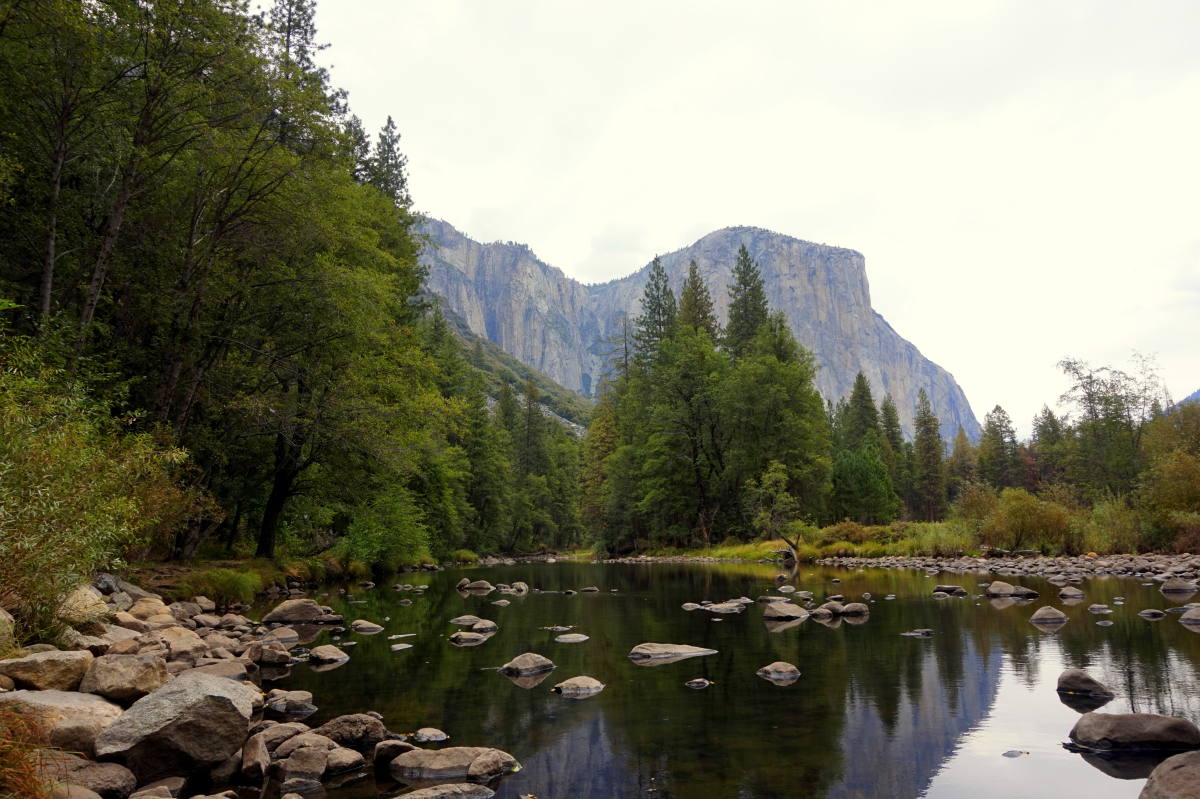 Point Reyes
Point Reyes is an interesting place with many iconic spots such as shipwreck, cypress tunnel or fields full of flowers overlooking the coast. Plus, if you go there during the winter you may be able to spot some whales.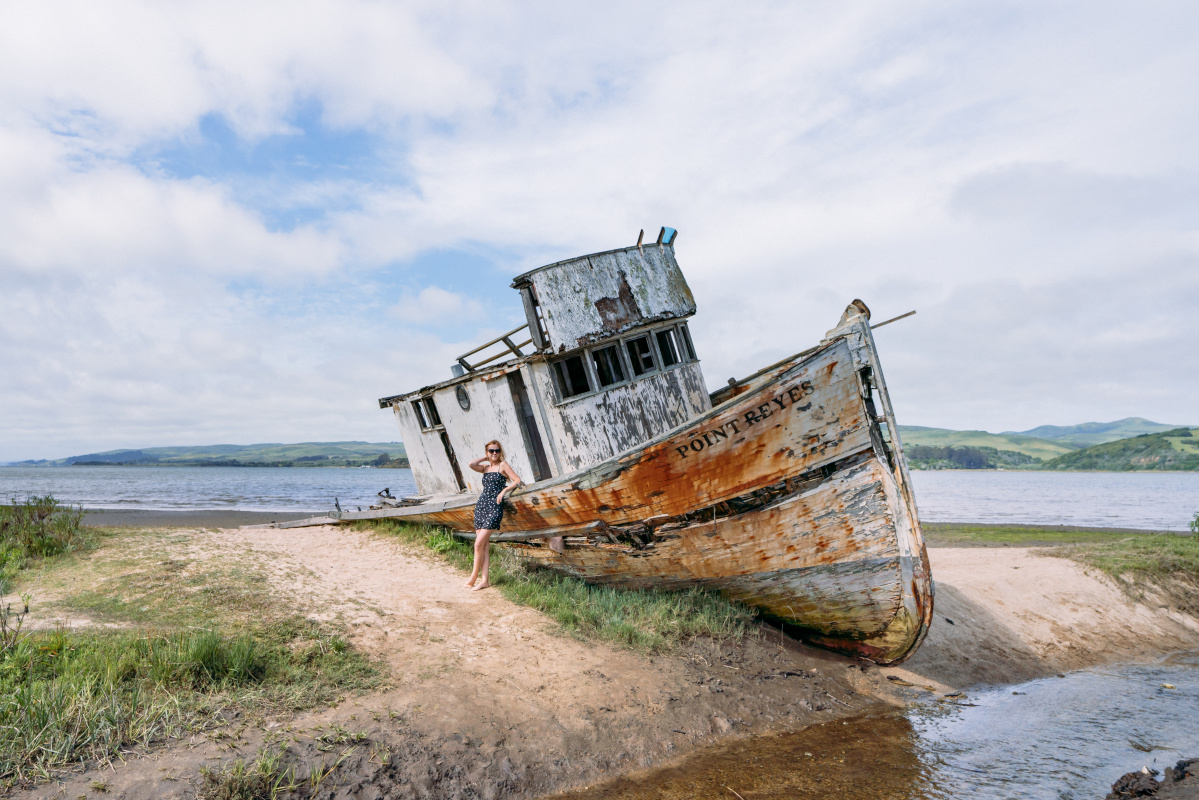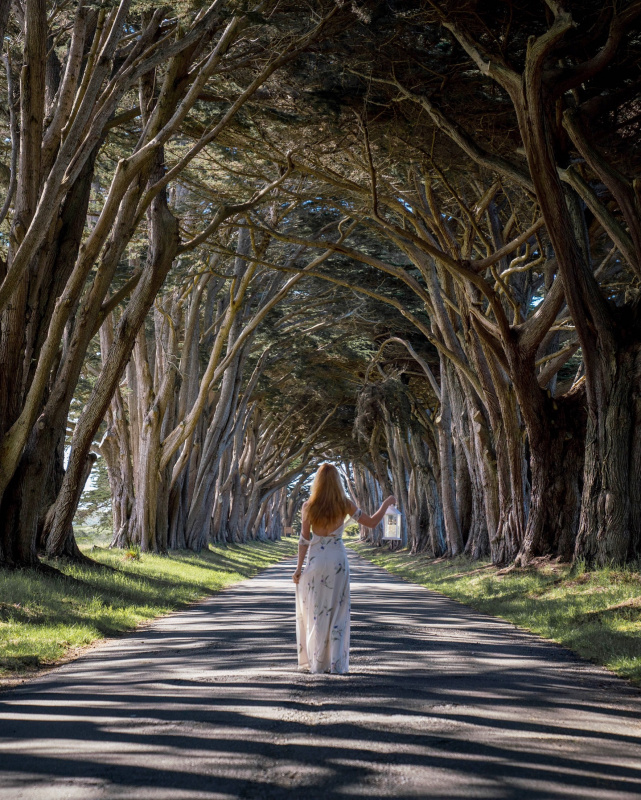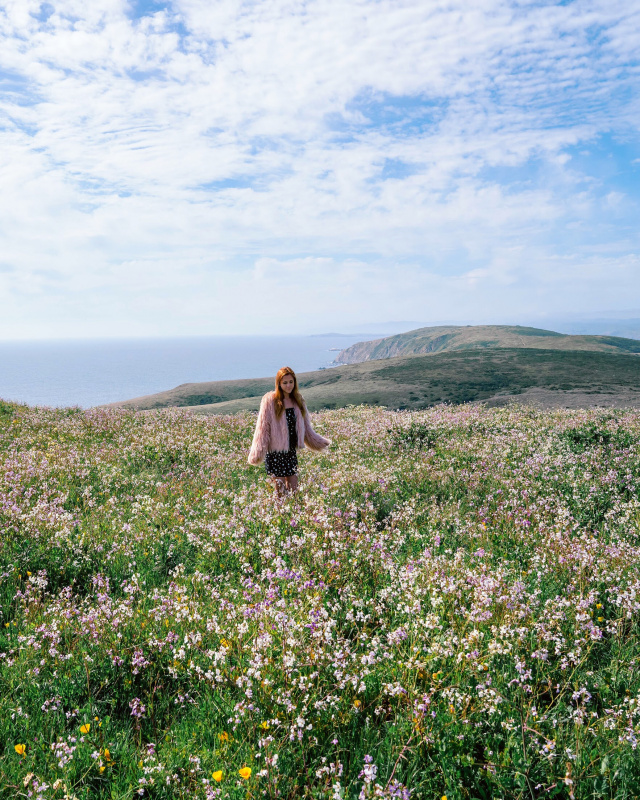 Napa Valley
Napa Valley is the spot for wine lowers. There are so many wineries to visit, each with a different character, that you can easily spend a few days driving around.
My personal favorite winery in the area is Castello di Amorosa. Sure, it's not an off the path small spot, but it looks like a castle straight out of Tuscany and their wine is actually delicious. Last time I purchased a few bottles.
Possible Organized Tour That Doesn't Require a Car: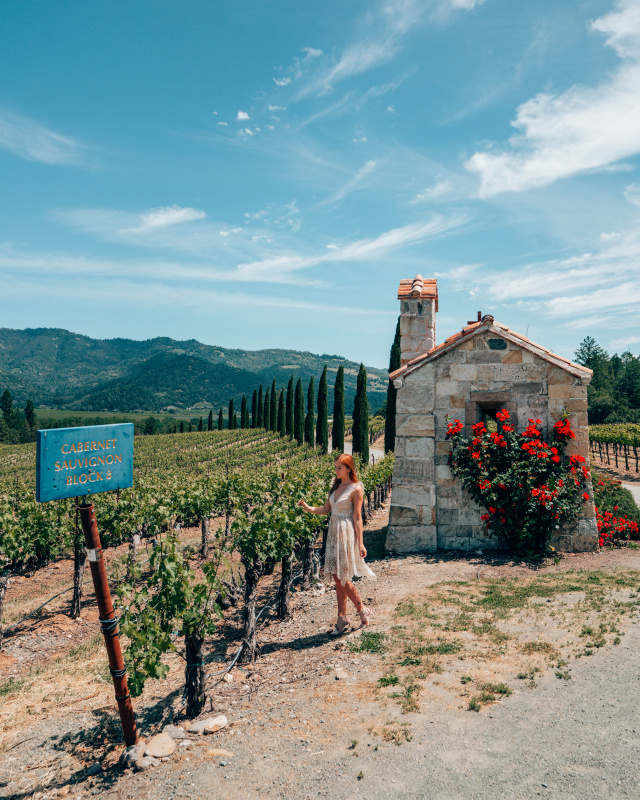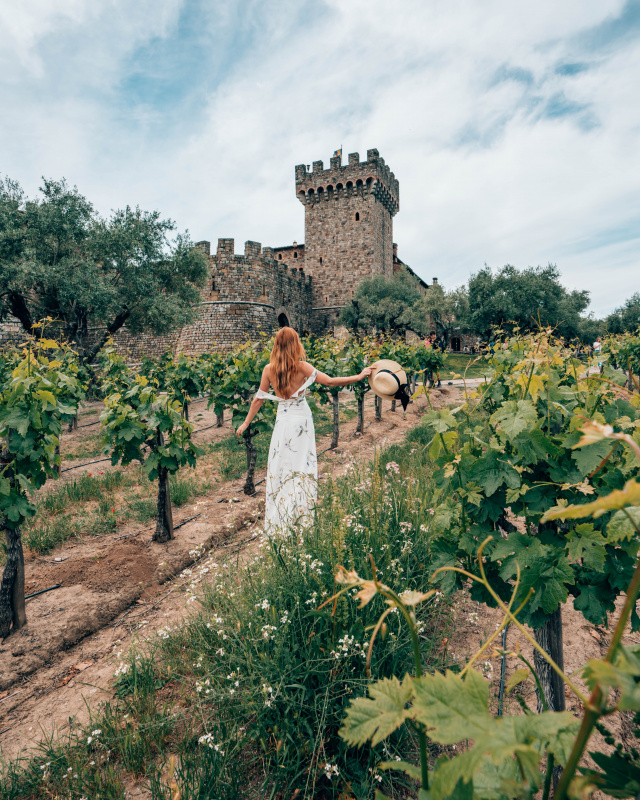 ---
Muir Woods & Sausalito
Muir Woods is a spot where you can see giant redwood trees. It's seriously breathtaking and worth your time! The whole monument is peaceful and lush.
Muir Woods National Park Service does NOT allow any tour guides to lead guided tours within the parks, but detailed commentary and best routing map information are provided on the way to Muir Woods.
Note that there is NO cell phone service at or around Muir Woods.
Organized Tour That Doesn't Require a Car: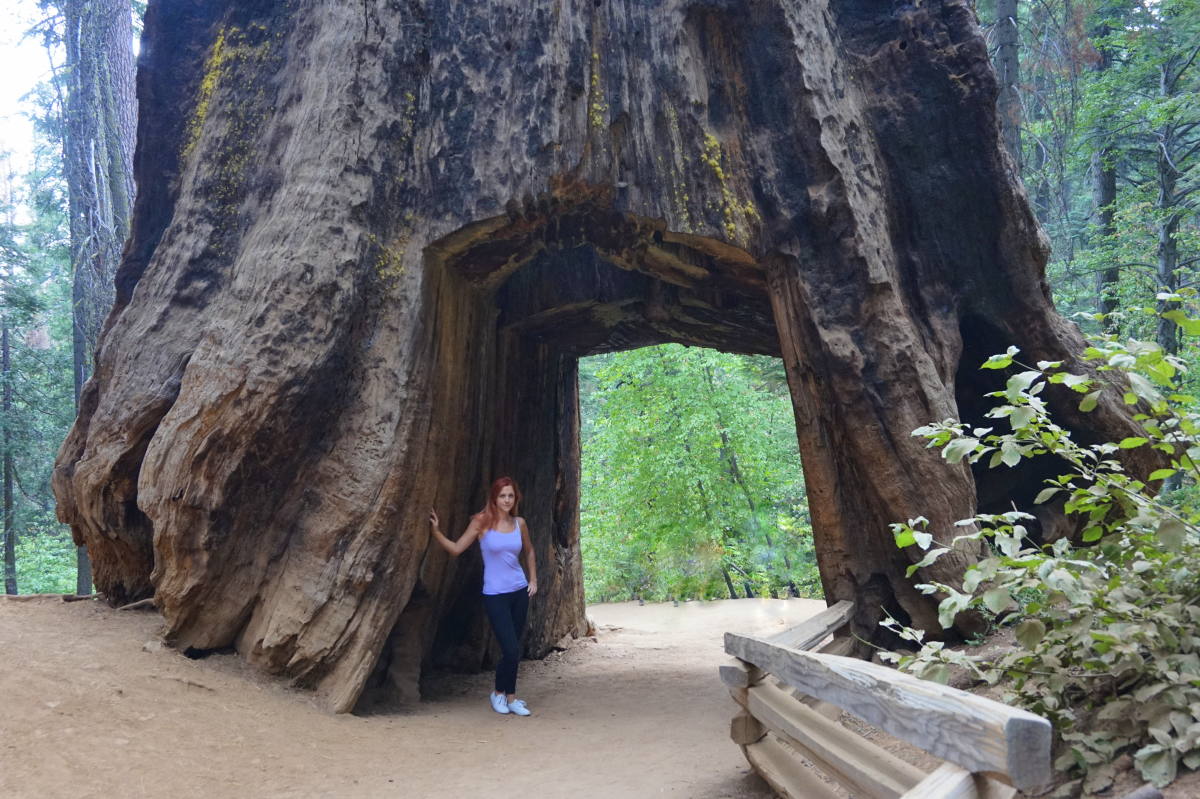 ---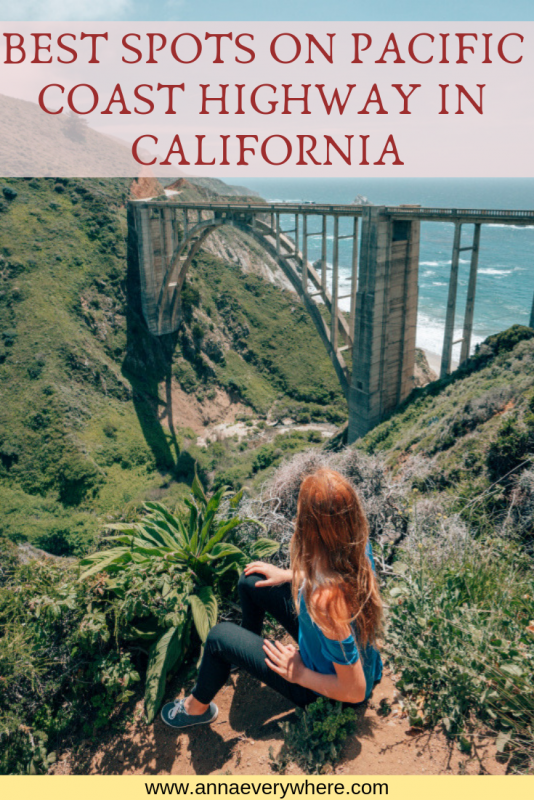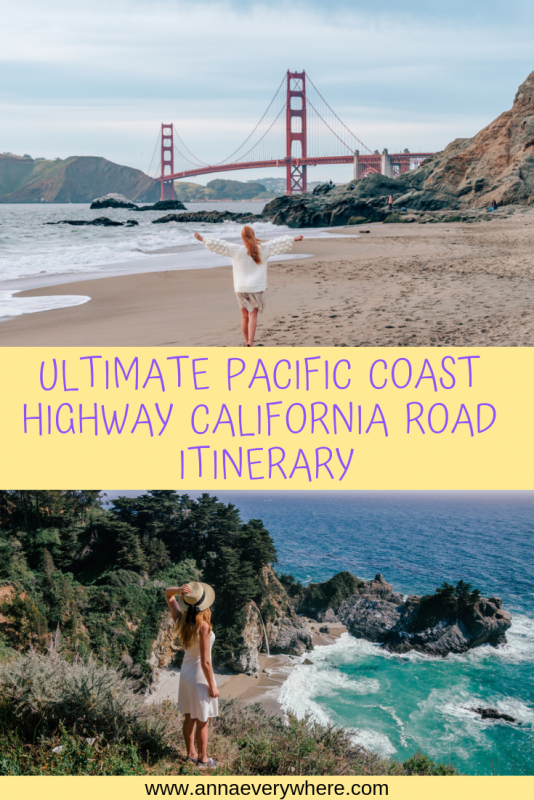 Any questions? Do you want to ask anything specific about Pacific Coast Highway road trip itinerary? Post a comment below and I'll get back to you asap!