Switzerland is a country known for its natural beauty, delicious chocolate, and stunning mountain landscapes. With its vibrant cities, picturesque villages, and numerous outdoor activities, Switzerland is a perfect destination for family vacations.
As traveling with kids, especially younger ones, can be challenging, here are some tips and recommendations to help you plan a memorable family vacation in Switzerland.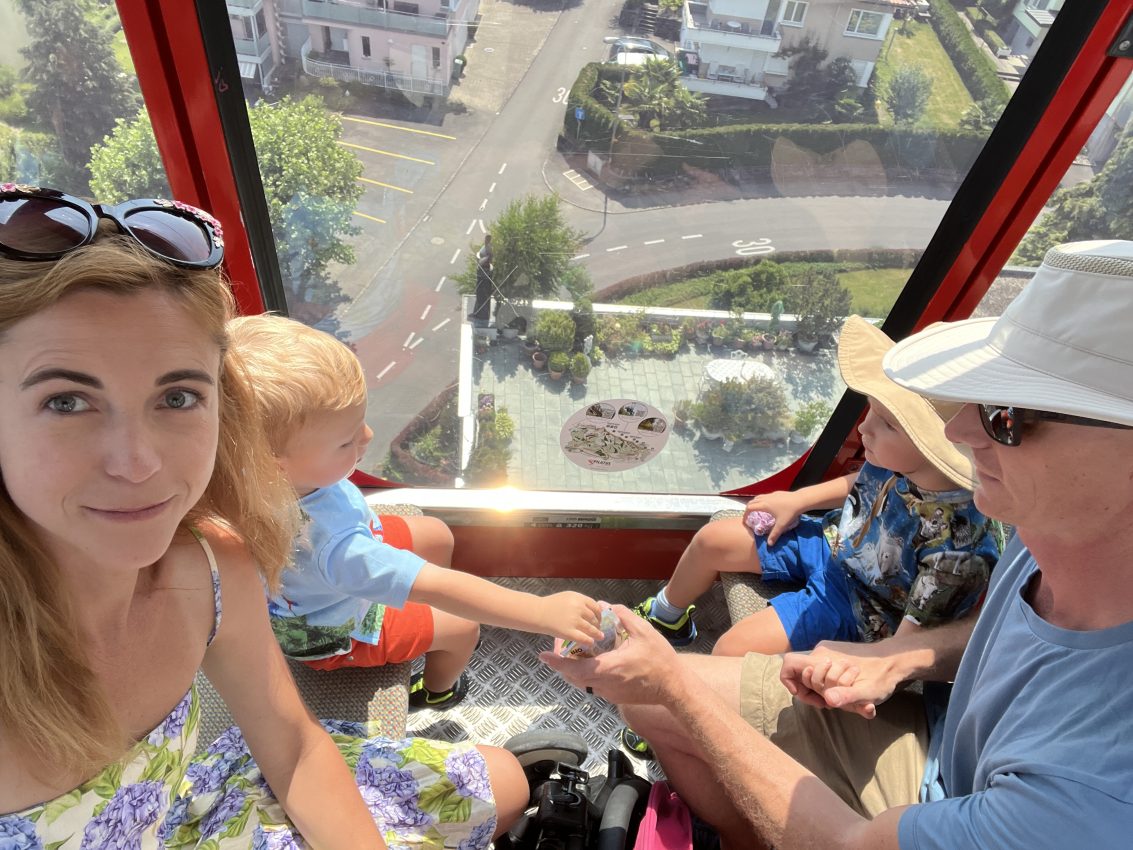 Is Switzerland a good place to visit with Kids?
As someone who has visited Switzerland with my own kids various times as we used to live next door, I can say that it is a wonderful place to travel as a family.
We felt safe and welcome wherever we went, facilities for children always worked, and there were plenty of activities and attractions that both kids and adults could enjoy.
Whether we were hiking in the mountains or indulging in some delicious Swiss chocolate, we were always having fun and making memories together.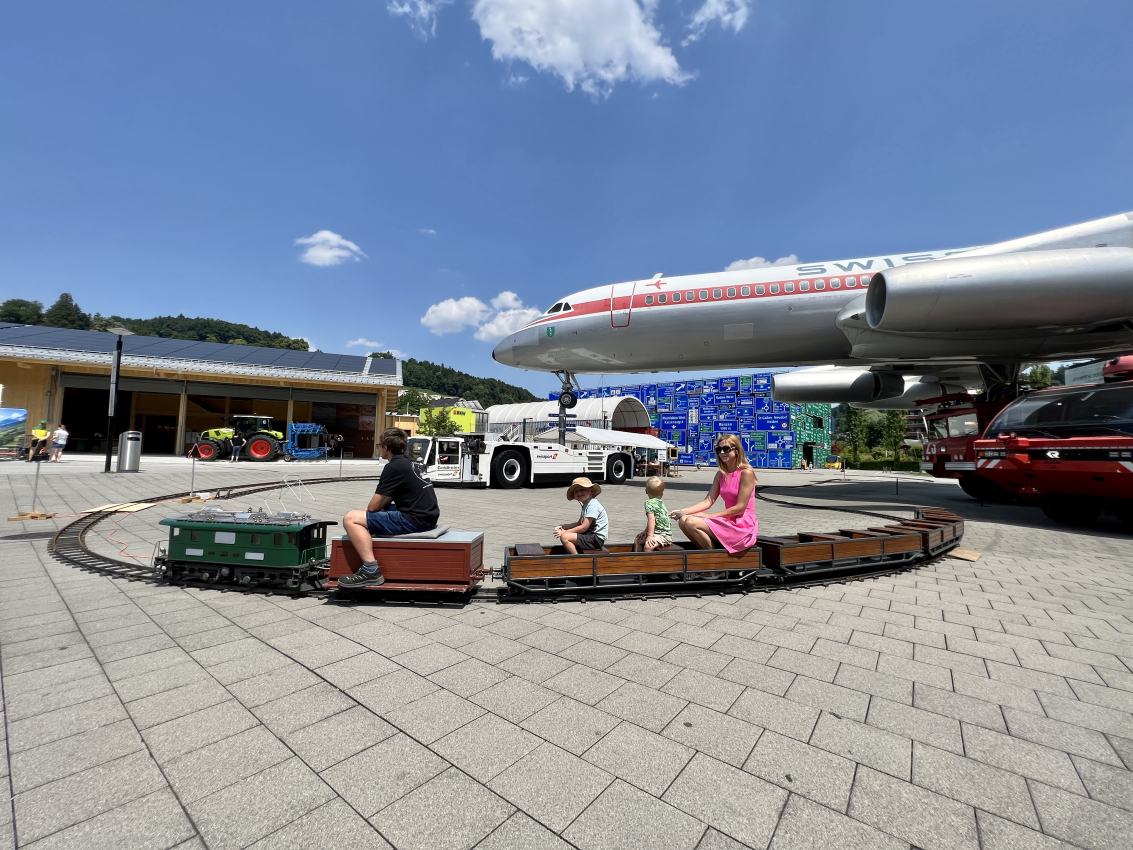 ---
When to Visit Switzerland with Kids
The best time to visit Switzerland with kids is during the summer months, from June to August. The weather is warm and sunny, and there are plenty of outdoor activities that you can enjoy. From hiking in the mountains to swimming in the lakes, your family will never get bored during the summer in Switzerland.
However, keep in mind that summer is also the peak tourist season, so you can expect higher prices and more crowds.
If you want to avoid the crowds, consider traveling in the shoulder season such as September. I don't recommend traveling earlier than June because various places located in high elevations will be closed even in mid-May.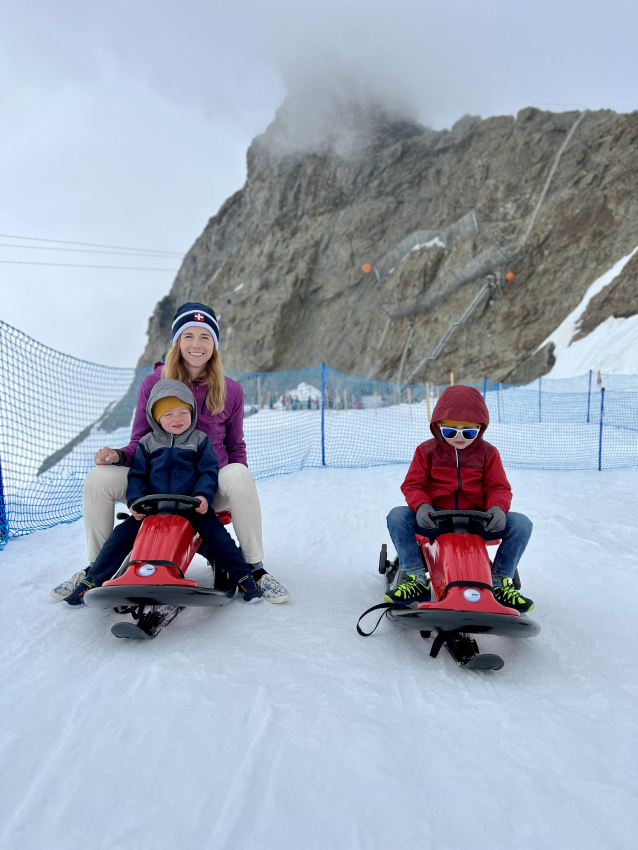 Best Cities in Switzerland for Families
Switzerland has many things to offer, and it can be overwhelming to plan your itinerary, especially when traveling with kids. Therefore, it's essential to plan ahead and choose the activities and attractions that your family will enjoy the most.
Start by considering your family's interests and preferences. Do your kids love nature and animals? If so, consider Interlaken. Are your kids interested in science and technology? Then, make a stop in Lucerne or Zurich. Whatever your family's interests, there's something for everyone in Switzerland.
Interlaken is the most wonderful place to visit with kids, as it's nestled in the beautiful Swiss Alps and offers a wide range of outdoor activities such as hiking, skiing, caving, or paragliding. The city also has a variety of adventure parks, such as the Seilpark Interlaken and the Jungfrau Park, which are sure to keep kids entertained.
Our favorite stops are Interlaken, Lucerne, and Geneva area as there are many kids-oriented places to see and do.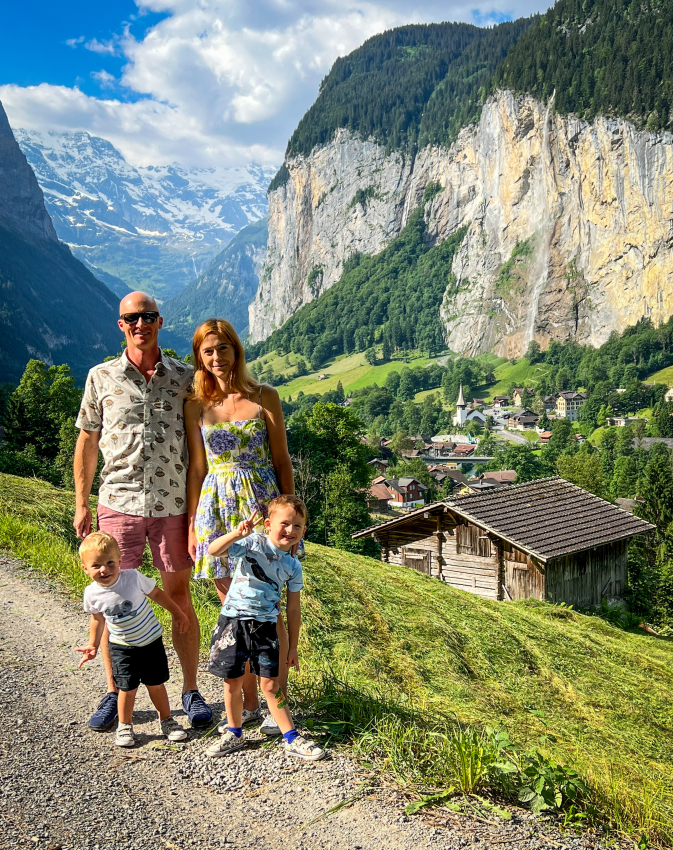 Practical Tips for Traveling to Switzerland with a Toddler, Baby or Kids in General.
Facilities are excellent in Switzerland. It's like they thought about everything, which is quite a shock after having to change a baby on a bathroom floor in Italy or France.
The majority of the places have wheelchair access and that meant stroller-friendly too. There are baby rooms in most of the places or a changing table in the main restrooms. Airports have play rooms for kids with all the facilities.
If your baby isn't eating solids just yet, baby food is available in jars everywhere and it's usually the good organic food that you actually want to feed your baby with.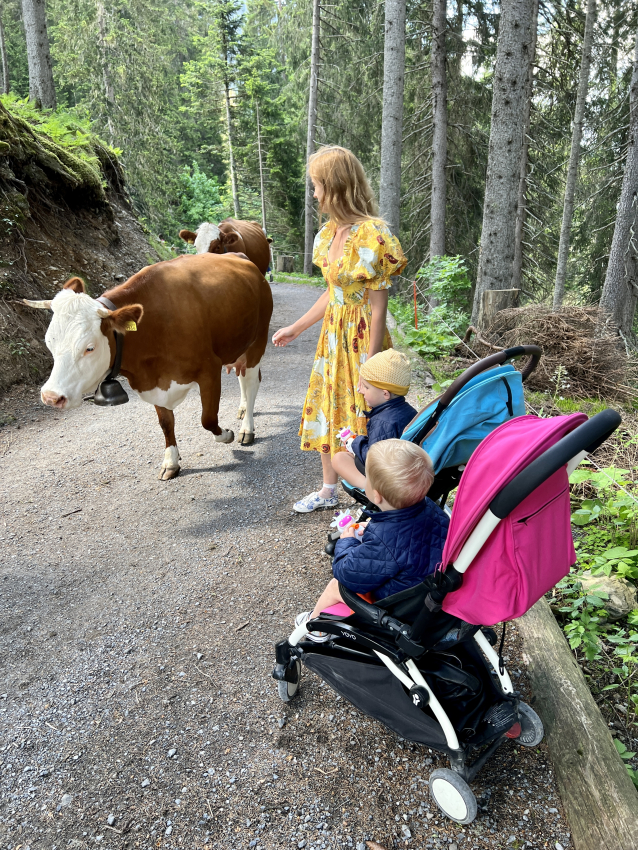 ---
How to Get Around on Your Switzerland Family Trip
Children under 6 travel free in Switzerland on trains and public transport when accompanied by a person holding a valid ticket or Pass.
That's not even the best part… The Swiss Rail Service has developed an entire children's program, called Ticki Park. Ticki Park includes a specially designed, jungle-themed family coach car, on all double-decker InterCity trains on long-distance routes within the country. There's a jungle play area, board games for all family members, and lots of room for strollers.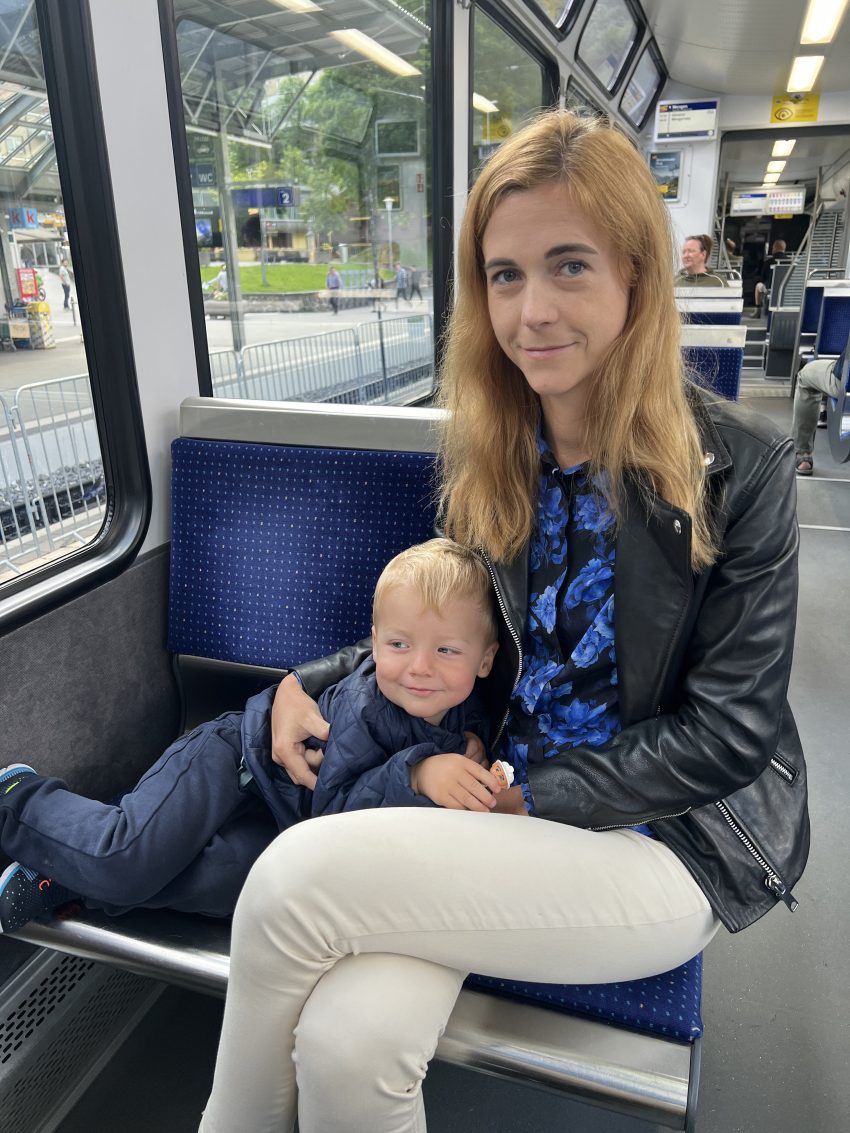 ---
Things to Do in Switzerland with Kids
Themed Trails
Children will love hiking after trying a theme trail in Switzerland, like Toggenburg Klangweg with various musical stations, trampolines, and play structures on the way.
Alpine Playgrounds
Many mountain resorts have elaborate playgrounds with a view for parents to enjoy while the kids can play. Quite often, you need to take a gondola up the mountain to get there, which is an attraction itself.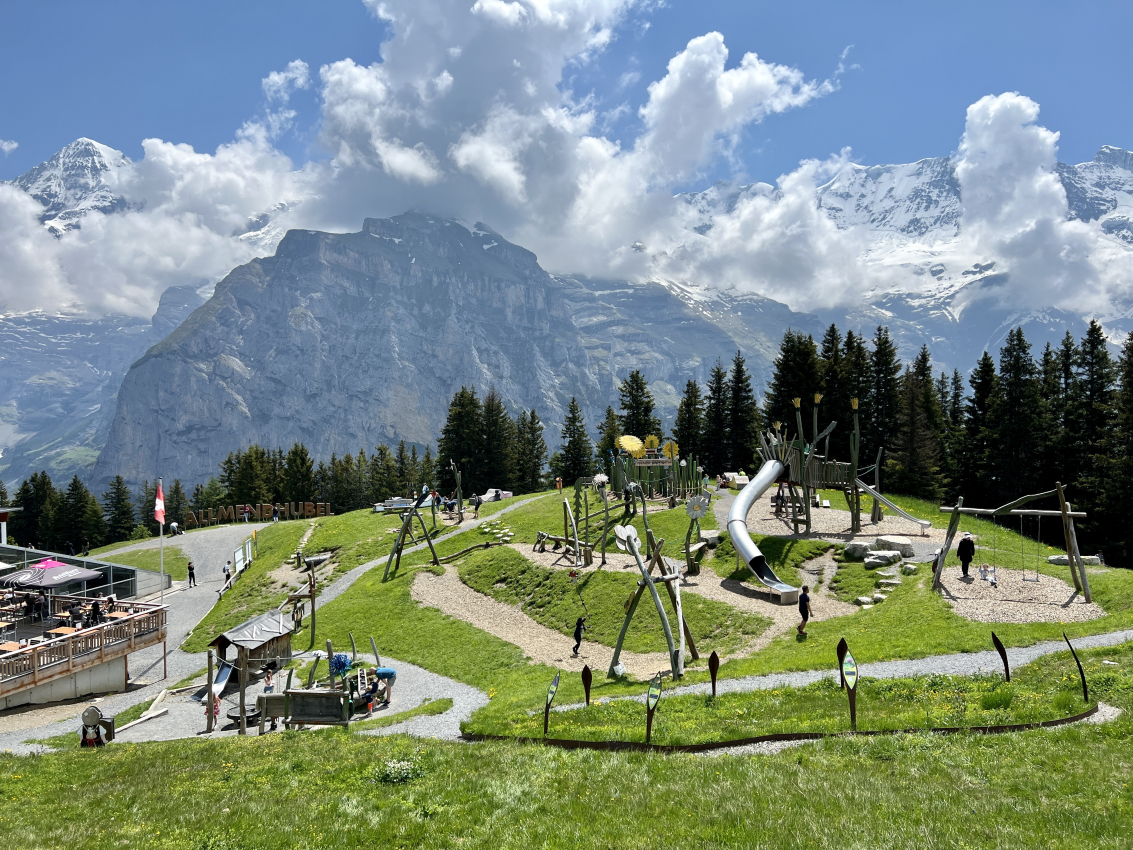 Adventure Parks
Switzerland (and the Alps in general) has various adventure parks with outdoor sledding or coaster options.
Sledding is when you ride on a sled that moves freely on a metal half-pipe slide not attached to a track while you control your speed with a handbrake. On a coaster, you ride on a track but can still control your own speed.
My 3 year old loves them all and so does my husband!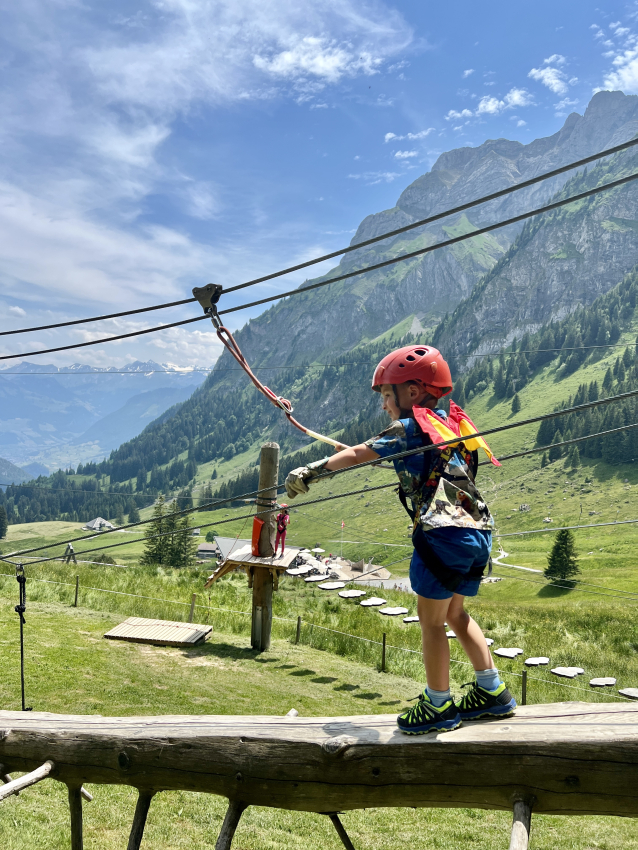 ---
Swiss Cuisine
Switzerland is famous for its chocolate, cheese, and fondue, and trying Swiss cuisine is a must-do activity for families. Swiss cuisine is hearty and comforting, and there are plenty of options that even picky eaters will enjoy.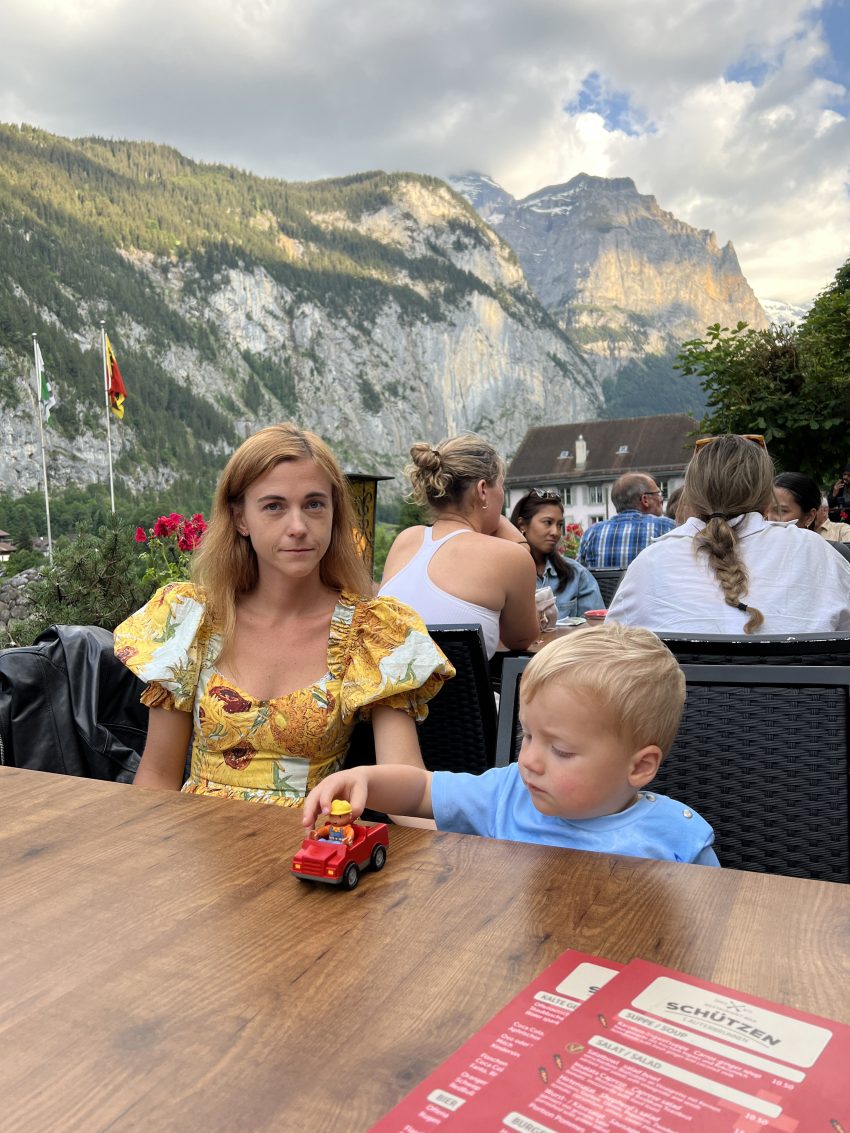 ---
Kid-Friendly Museums
Switzerland has dozens of fun family-friendly museums with interactive exhibits. Some of our favorites include Lindt Home of Chocolate near Zürich and Luzern Transportation Museum.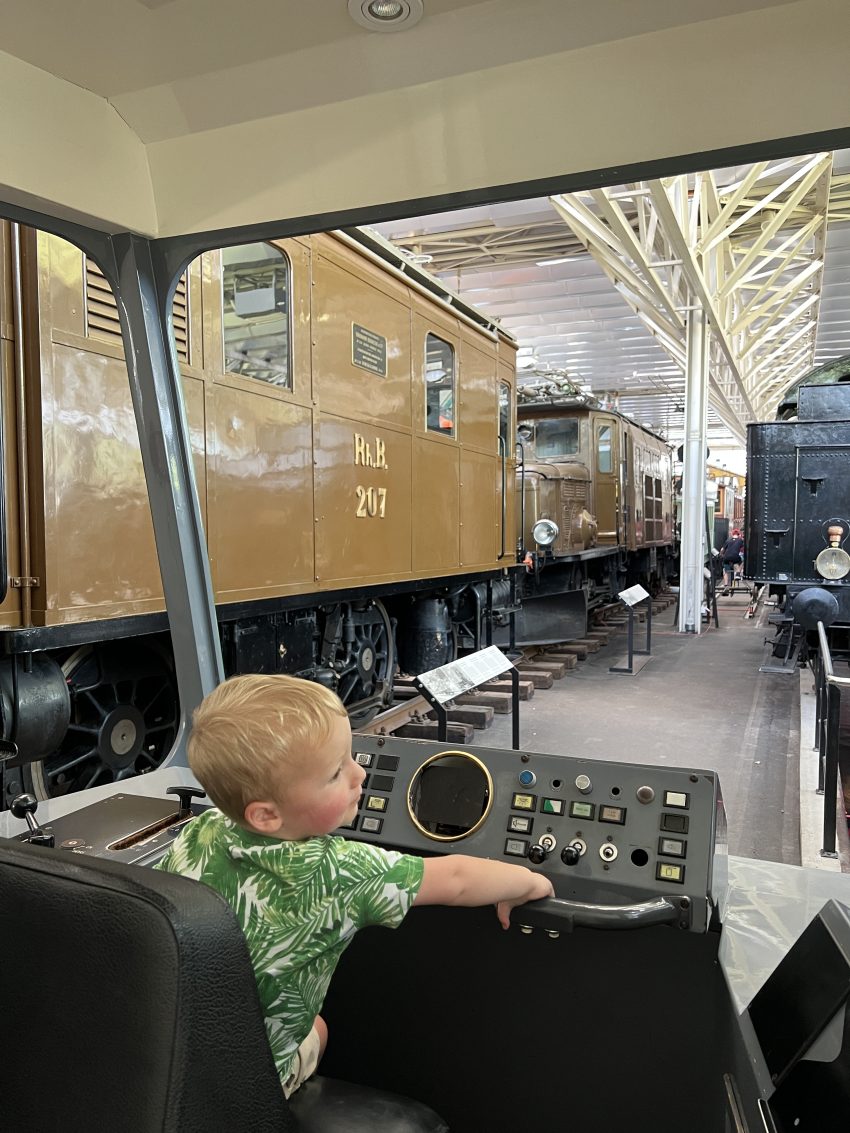 Indoor Play Spots and Water Parks
If little kids need somewhere to run around on a rainy day, Switzerland has lots of indoor playgrounds and they're incredible. I've never seen them as good anywhere in the US and my kids always request to visit some when we're back in Europe.
There are also various indoor water parks that work all year round with water slides, wave pools, lazy rivers.