Italians straight-up love babies and Italy is considered very kid-friendly on an individual level. Yet, when it comes to infrastructure the country isn't the easiest for babies and kids, but it doesn't mean that traveling to Italy with a baby isn't possible and can't be fun.
You can have a wonderful family vacation in Italy with a baby or toddler!
Many tourists come back from Italy and say it's very baby-friendly, but after living in Italy and traveling the country extensively I also want to warn you about the reality of some situations when traveling with a baby.
People will stare, squeak and smile at your baby everywhere. Some people love it, some might find it annoying, but it's just an Italian way of interacting with babies.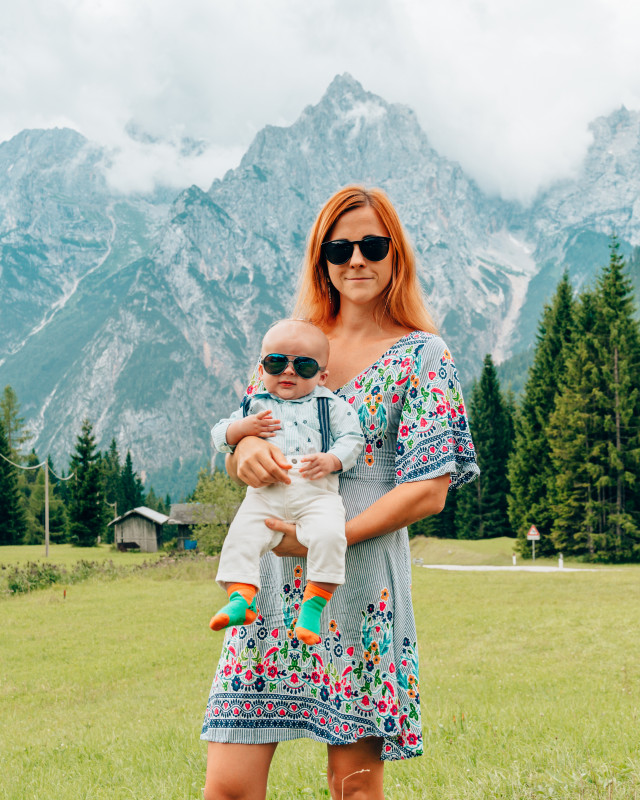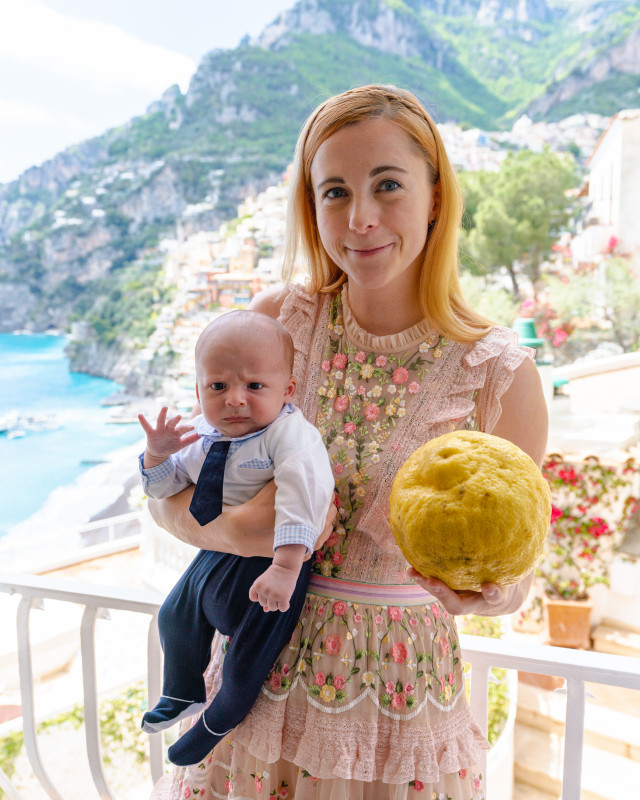 ---
Best Places to Visit in Italy with a Baby or Toddler
Where to go in Italy with a baby? You can pretty much go anywhere in Italy with a baby. As an expat in Italy, I've traveled to many spots around the country and found it all possible if you adjust your expectations.
Big cities are easily accessible with trains and smaller towns like those in Tuscany, can be reached by car. Traveling with a baby to Italy is easier than you think!
Babies and very young children don't require tickets to museums and they ride on public transport for free.
While some cities are more baby and stroller friendly than others, it doesn't mean it's impossible to visit them. There are plenty of places to stay at everywhere. I've done the Amalfi Coast with a baby, despite everyone telling me that it's not going to be possible. It was a lot of fun!
I've also done Matera with a baby and while we encountered some difficulties, we had fun. The same goes for Rome or Venice, both often being described as challenging.
If you're a skiing enthusiast or like hiking and nature, Dolomites might be a good spot to visit in Italy with children. There are plenty of stroller-friendly hikes and easy routes for walking kids to make everyone happy.
One thing to take into consideration is that there aren't really any children-oriented places. There are plenty of fun things to do with your baby or toddler (and let's be real: babies don't care much, but toddlers do) but it's not a children's place. Things like playgrounds are usually basic and there aren't things like kids museums that you often see in the US or UK.
Booking Hotels with Babies in Italy:
In the US you usually book a room and can roll in with two kids if they share your bed or you can bring your own crib. In Europe things are slightly more complicated and it's that hotels abide by very strict occupancy rules and can only accommodate a certain number of people per room – that includes babies.
Quite often you CANNOT book a double room meant for 2 adults only even if your baby is 3 months old and will sleep in your bed. The reservation system often doesn't allow it and if you don't indicate that you have a baby with you you might be refused at check-in.
Most of the time when I cannot find a suitable room that will accommodate the baby or toddler I email the hotel and book a room over email or find out that it's not possible. Better to be safe than sorry!
Speaking of accommodation, we've never brought our own travel crib anywhere in Italy. Instead, we were booking places that offered a free baby crib. Why?
Quite often you need to walk with your luggage to your hotel due to ZTL zones. Some places have parking lots available nowhere near the actual entrance and might need to be accessed by the stairs. Same with apartment rentals or agriturismos. You don't want to drag anymore stuff.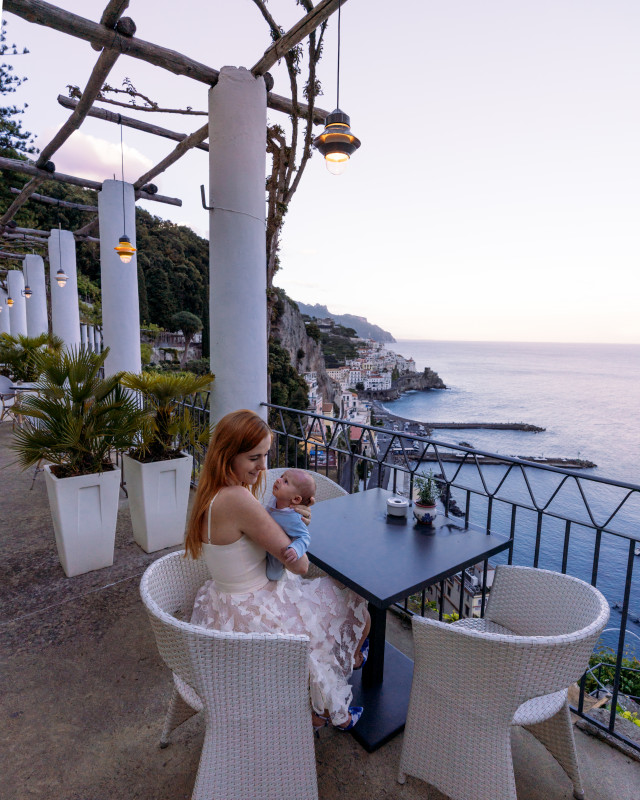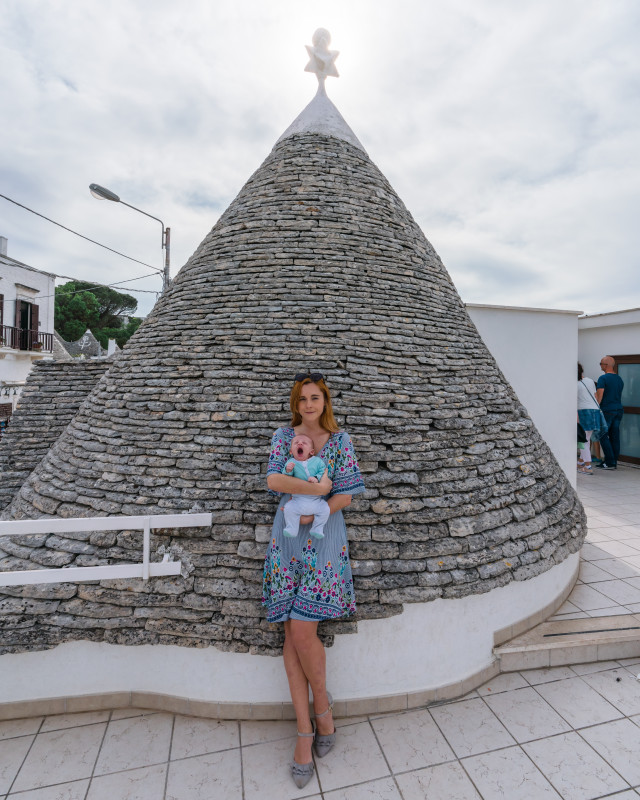 Left: Amalfi Coast, Right: Alberobello (Puglia). Both at 1-month-old.
---
Traveling to Italy with a Baby
Do Babies Need Car Seats in Italy?
If you're traveling to Italy with a baby and want to rent a car, you'll be required a car seat. According to the Italian law about passenger safety, children who are under 36 kg (97 lbs) or 150 cm (4'9) must use appropriate child restraints, which are of two kinds: child car seats and boosters. That's for rental cars.
However… it's not against the law for newborns to ride in taxis without car seats, just like it is in France. Read more on packing for holidays with a baby.
(!) VERY IMPORTANT: If you want to bring your own car seat from the US, keep in mind that American can seats are officially illegal in the EU. Vice versa, a European car seat, certified ECE R44, can't be used legally in US.
While in Europe no one has ever fined anyone for American-style car seats, it technically could happen. Many parents have no idea about these laws, in fact, I didn't know about them until I randomly stumbled upon an article and started researching it more.
You would more likely be fined for using European car seats in the US. In fact, you had an accident while your child was in a US seat in Europe, you can basically lose your insurance coverage.
Now, why and what's the difference? Both types of car seats are safe – don't worry, but European standards are much higher at car seats are tested at higher speed.
1. US car seats have an extra piece on straps – a chest piece that's illegal in Europe, as it only allows a 3-point harness system.
Why? European standards require that seats allow a parent to release the harness in a single motion, so chest strap clips aren't allowed.
2. The way of installing the car seat without the base by using seatbelts is different. American seats can be installed with a lap belt only.
IMPORTANT: Either way, you should always have travel insurance – especially when traveling with a baby. You can add your baby (up to 3 kids actually) to your own policy when booking with Safety Wing.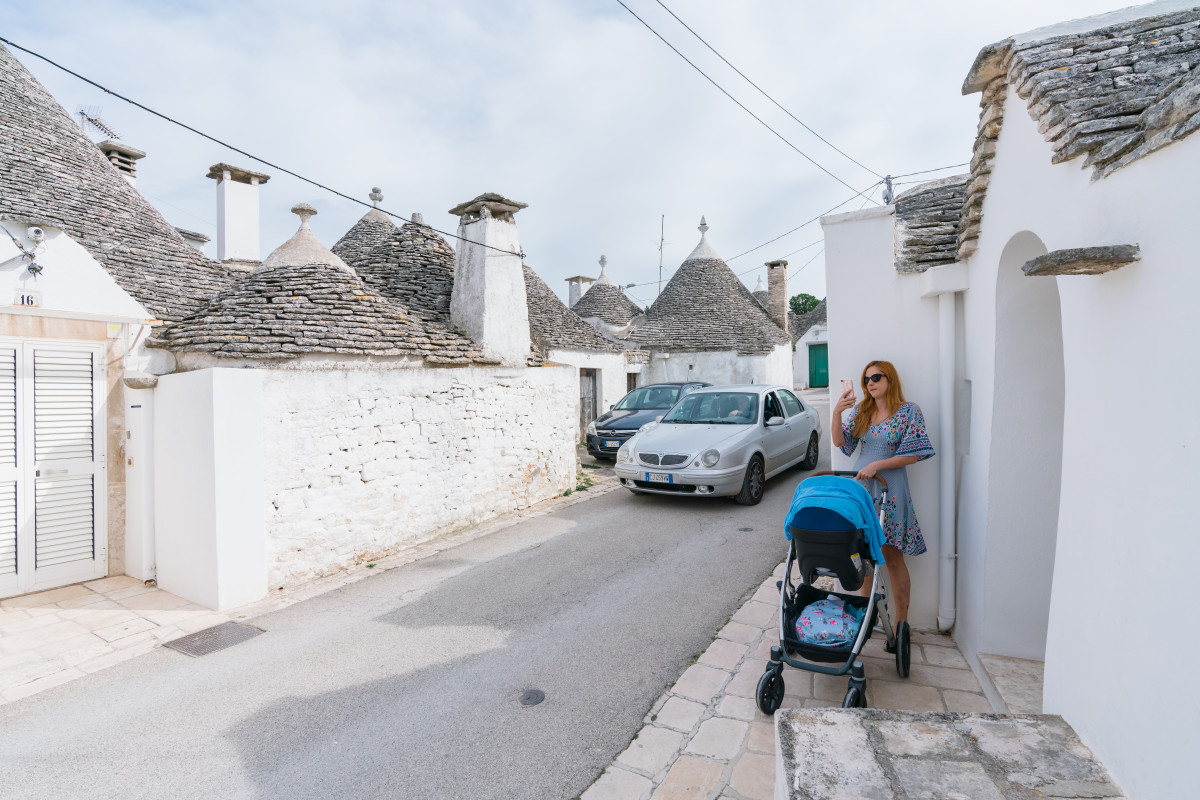 ---
Is Italy Stroller Friendly?
Short answer: not really.
But, it's manageable and many Italians and tourists use strollers on a daily basis. I always used a stroller in Italy as well.
Many tourists recommend baby carriers, but as my baby and I are very anti-slings, we always manage with a stroller. In fact, I highly recommend it as you'll be walking a lot and you don't want to carry your baby all day.
Plus, changing facilities are rare in Italy, so it's nice to have a stroller to change your baby's diaper.
The problem with Italy is that most streets are cobblestones, which basically makes all cheap umbrella strollers useless. Don't even dare to try – trust me, I've seen some tourists breaking them often in front of me which was a pretty amusing image.
Although, if you have a big stroller like my Uppababy Vista or Cruz that rides smoothly on any ground, you won't be able to enter many places with it. We used it at first, but within a month we pretty much started using Babyzen Yoyo+ exclusively (it manages cobblestones just fine!). I couldn't even access certain stalls at the supermarket with my Vista, leave alone enter a restaurant or elevators in hotels. Or my own apartment without having to fold it.
Plus, carrying a stroller through some steps or into the train or bus, is a daily occurrence. You don't want to keep lifting a heavy stroller with bags and a child.
On top of cobblestones, many pavements are simply not stroller-friendly at all. There will be gravel, broken cobblestones, no sidewalk or a sidewalk with trees growing out of it in the middle. I kid you not.
Most popular strollers in Italy used by Italians are:
I wrote reviews of all these strollers in a separate post. If you don't travel to Europe (where lightweight strollers are a must) often and don't want to buy a new stroller, you could consider renting some baby gear upon arrival.
---
Renting Baby Gear in Italy
Renting baby gear is a good solution for families who don't want to pay for baggage fees, need a high chair in their self-catered apartment, travel stroller, or need a baby crib when the hotel doesn't offer any.
Rental companies deliver the gear to the airport, your hotel, or wherever you want them to deliver. Here are a few companies that rent baby gear in Italy:
MammaMamma – Rent baby gear everywhere in Italy, including Sardinia.
MamaRent – Baby gear rental in Venice area (incl. Padova, and Treviso).
Travelbaby – Rent baby equipment in Rome, Italy.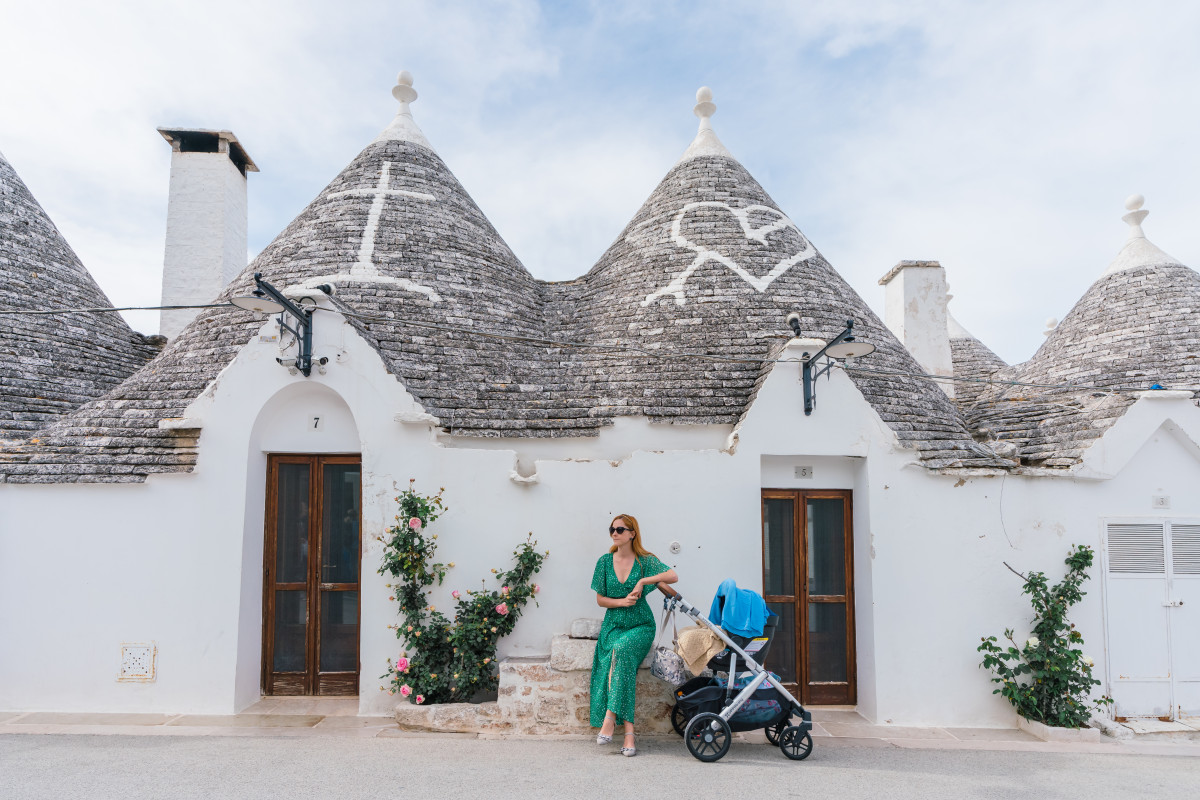 ---
Strollers in Italy
A lightweight stroller with durable wheels that fold easily is a must. Make sure your stroller reclines as you'll want your baby to be able to nap in the stroller while you're out exploring or eating.
Can You Bring a Stroller to the Colosseum in Rome?
Surprisingly it is. You CAN bring a stroller into the Colosseum. They even have an elevator installed if you want to visit the upper floors, but not many people know about it.
Can You Bring a Stroller to the Vatican?
Strollers are allowed with children, but not for pets (yep, that's a rule). The only exception are: the Sistine Chapel and St. Peter's Basilica, but that's understandable. You can safely leave your strollers and bags at the checking point in front.
Can You Bring a Stroller to a Museum in Italy?
You can! Strollers are allowed at the Vatican Museum, the Uffizi Gallery, and many other museums.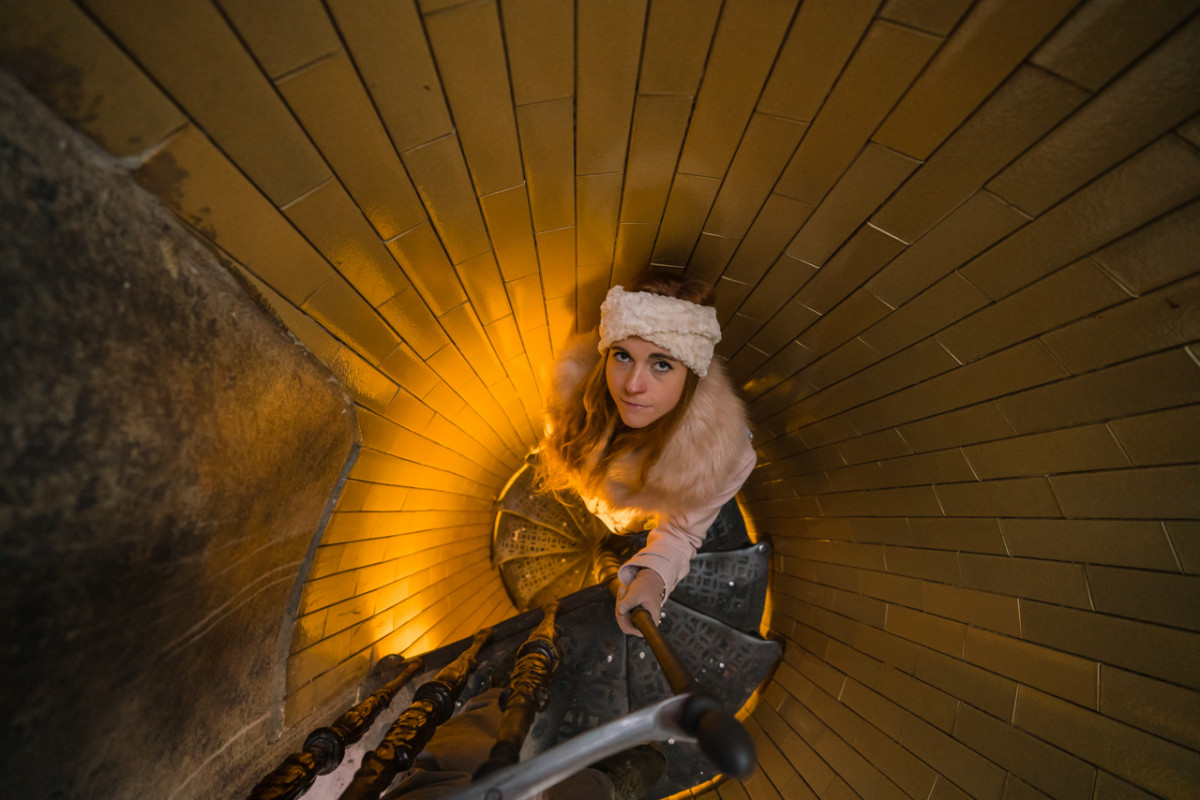 Is Venice Stroller Friendly?
The sad news is that while you can bring a stroller to Venice, it's not recommended for those who can't or don't walk to lift the pram.
You are constantly walking up and down the steps of small bridges across the canals, so unless you're prepared to carry it through crowds (Venice is almost always crowded). But, it doesn't mean that Venice cannot be visited with babies.
I always had a stroller in Venice, because to me it was more convenient to have it and lift it up the stairs than not having it. But, if you think you can bring a double full-size stroller to Venice, then I'll have to break it to you: it's not really possible.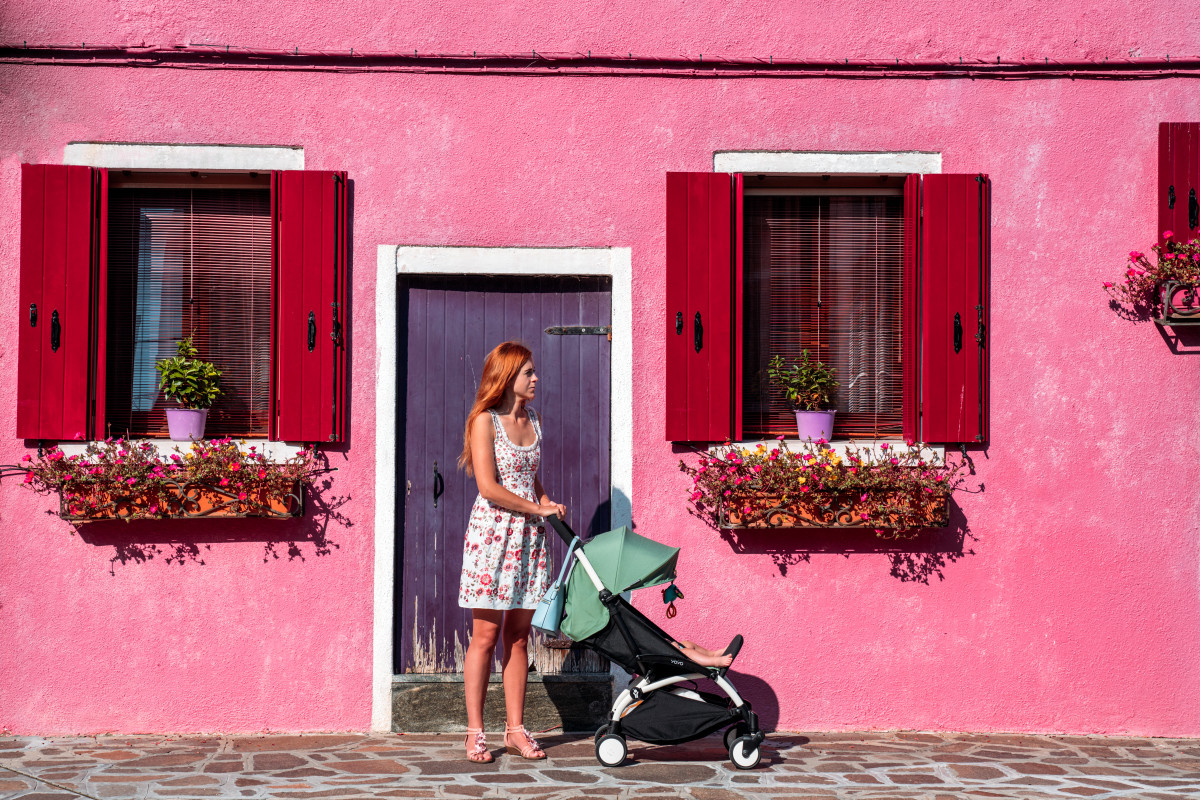 ---
Baby Products and Diapers in Italy
Baby formula is widely available all over Italy and in fact, it's better than American formula. The EU does not allow European formula manufacturers to use corn syrup, glucose, fructose, rice syrup, table sugar (sucrose) or carrageenan, while American formula is indeed stuffed with sugar.
One thing you should pay attention to is that unlike American formula, European baby formula is divided into stages:
Stage 1: from birth
Stage 2: at 6 months
Stage 3: at 12 months
Stage 4: at 24 months
Make sure you buy the correct formula. My favorite brand is Aptamil (it has a white bear on the packaging). For babies who are displaying intolerance to formula, the brand Humana is best.
Do They Sell Pampers in Italy?
Yes, you'll find US/International brands such as Pampers and Huggies, but they are more expensive in Italy. Especially if you decide to buy them at a pharmacy (don't do that!).
The cheapest and actually great diapers I discovered in Italy are called Pee&Poo and can be bought at Prenatal (popular kids store in Italy).
Baby Clothes in Italy
Bring enough baby clothes, or be prepared to wash them during your trip. There is no such thing as inexpensive clothes for kids in Italy. While you can easily find new baby onesies for $5 in the US, forget about it in Italy.
On the other hand, baby clothes in Italy are of much better quality. They're also extremely cute if you want to shop around.
But, on the other hand if you want to buy any toys, especially wooden toys, it's much easier and cheaper to get them in Europe. Take pikler triangles for example.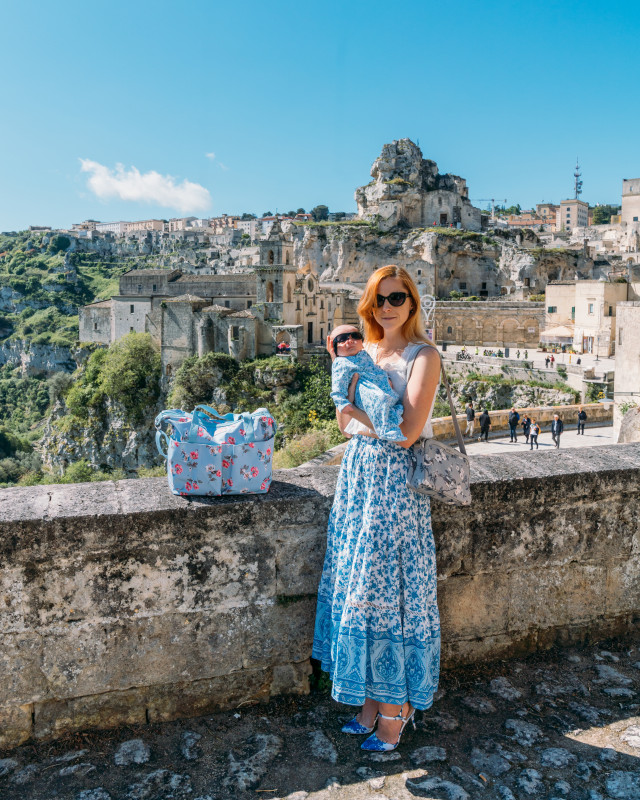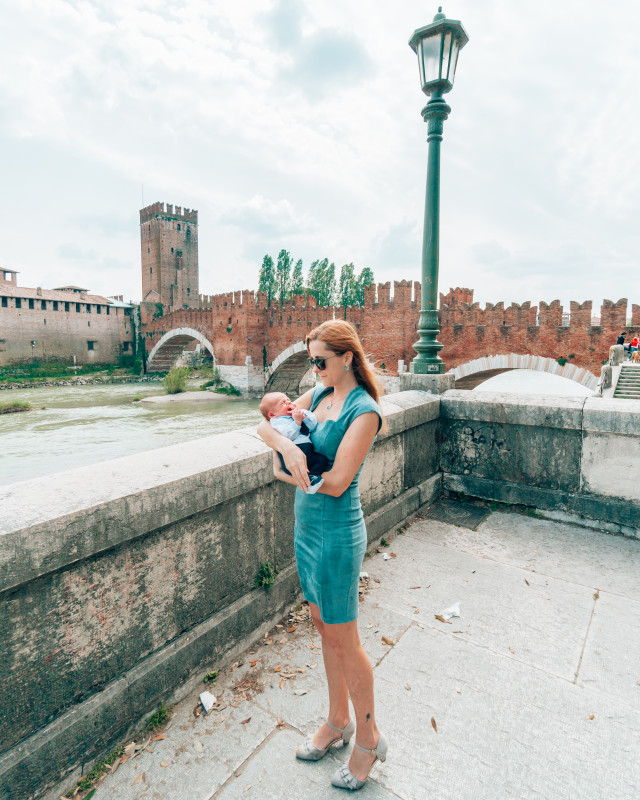 Left: Matera at 1 month, Right: Verona at 2 weeks.
---
What Do Babies Eat in Italy?
When to start feeding your baby solids, and what to feed them really varies per country and parents. In Poland, everyone is preaching about not giving a baby anything but milk until they're 6 months old. To the extent that other moms will get furious at you if you feed your baby some fruit at four months.
While Italian prefer to cook for their babies when you're traveling it's normal that you would rather not be cooking and mushing things. Jars come in handy.
Italian Baby Food
In Italy, most baby foods in jars come recommended from the 4th month. Baby biscotti (cookies) is one of the first foods for many Italian children. I even saw chocolate pudding being sold as 4 months+.
To my surprise, a lot of baby's first foods are jarred horse meat, trout, or bunny meat – all labeled as 'first foods'. They actually come with the cutest little animal images on the jar.
Single vegetable and fruit jars are nowhere to be seen as they almost come mixed with something else.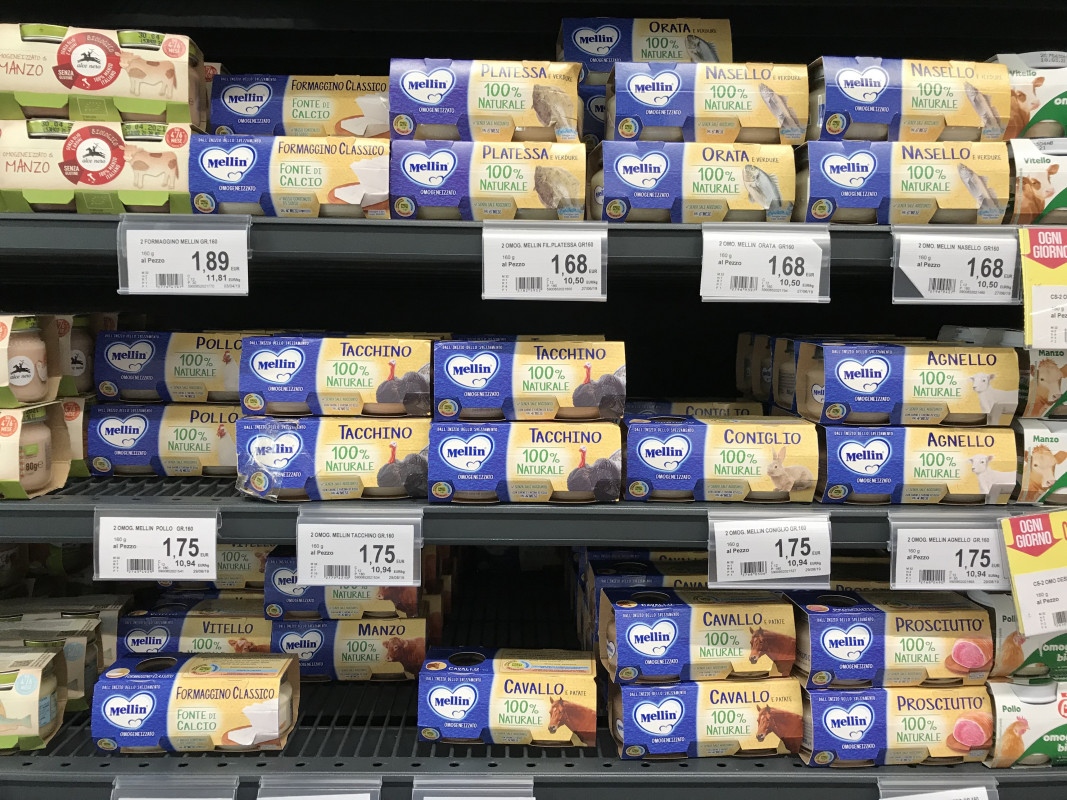 ---
Bringing Babies to Restaurants in Italy
I've never encountered or seen babies not being allowed at any restaurants in Italy, but this doesn't mean that restaurants in Italy are entirely kids friendly.
Keep in mind that Italian families eat late. Few restaurants open their doors before 7:30 PM, so you'll be forced to adjust yourself and your baby to a different schedule. Snacks for toddlers are essential.
No one will look at you strangely when you take your child for dinner or to a bar passed 9 PM. You'll constantly see people drinking on the street in front of bars with kids sleeping in strollers late at night. It's a very normal occurrence in Italy.
If you are making a reservation which is a must for small non-touristy places, it's best to give the restaurant a heads up that you are booking the table and you have a baby. This doesn't actually mean that your request for space with a stroller will always be granted (speaking from experience in Verona, Rome, Amalfi Coast, Matera).
In places like Matera where almost all restaurants are in basements, we always had to fold a stroller and leave it outside. If the baby sits up restaurants provide a high chair that's great but many do not (you can bring small foldable straps).
Either way, big strollers simply won't enter the restaurant, especially with a bassinet, so get yourself a small and lightweight travel stroller.
There is no such thing as a kid's menu in Italy unless you're going to a VERY touristy place which is most likely going to be pretty bad. Kids and babies in Italy eat what adults eat starting at around 8-12 months.
If your baby has no teeth, in the worst case you can order some steamed veggies and mush them with a fork or ask for plain pasta with cheese.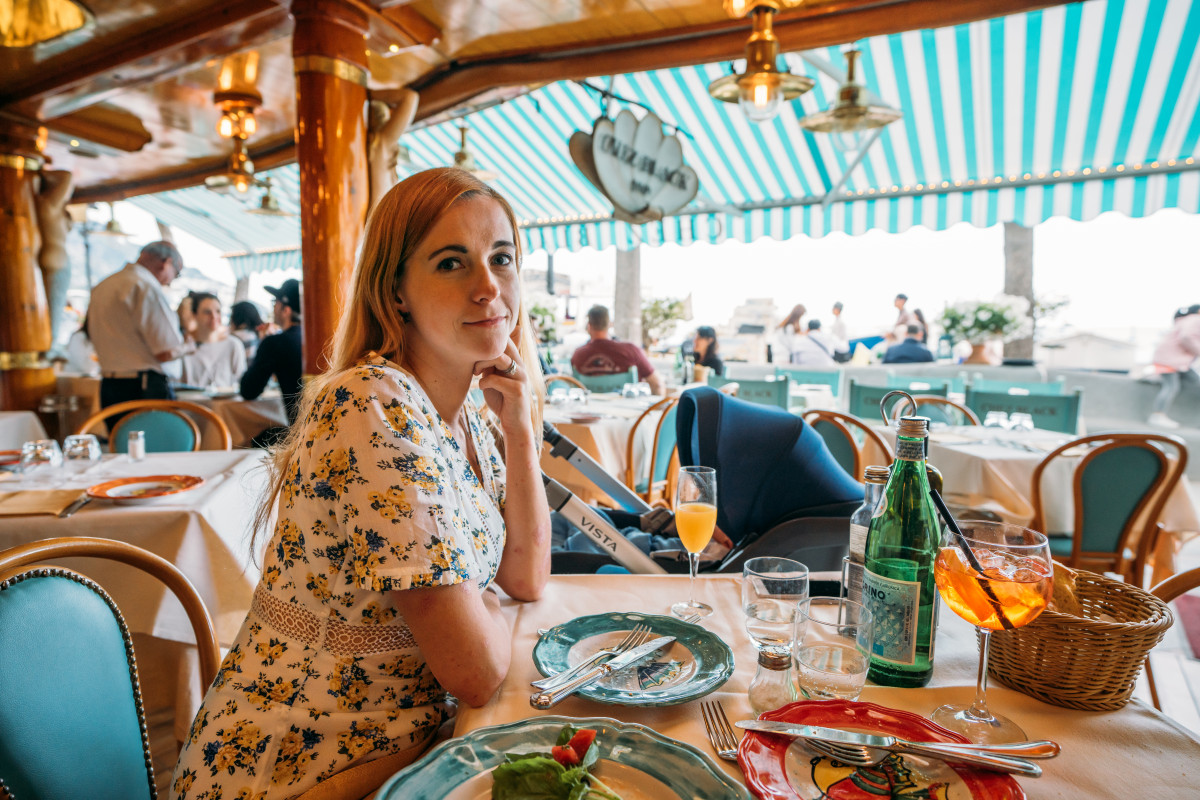 ---
Changing Tables in Italy
Babies pee and poo a lot, but changing tables in Italy are almost always non-existing. These days if I find out it gives me a wow factor. Waiters at restaurants and people will stare and smile at a baby, but it doesn't mean that they have baby facilities available anywhere.
Keep in mind when traveling to Italy with a baby, that many restaurants have loos downstairs or upstairs, so you can't bring a stroller inside to change your baby. Even if you could it wouldn't fit there, because toilets are tiny.
When traveling to Italy with a baby, always have an emergency changing mat that I'm prepared to roll out somewhere in the bathroom if the floor is clean enough. Otherwise, I find a dark street corner or park and change the diaper in a stroller.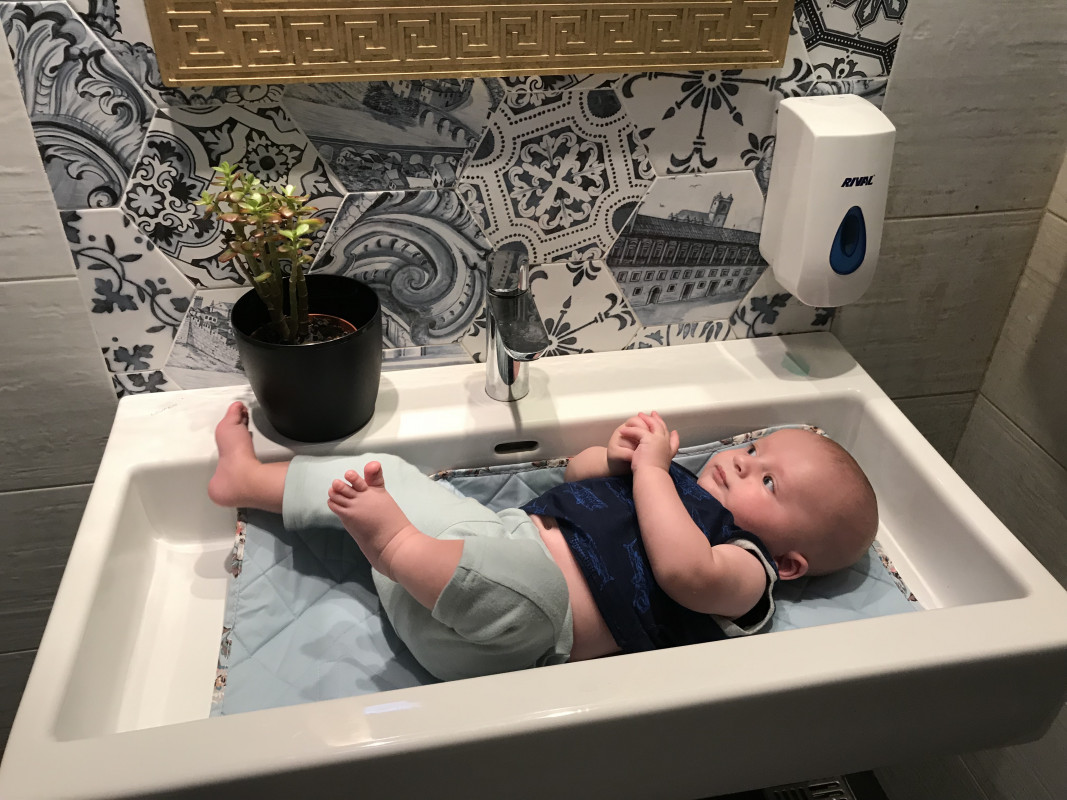 ---
Public Transportation with Babies in Italy
While people claim Italy is a baby-friendly place, there are very few accessibility considerations in Italy. Be prepared to unload the stroller, grab the baby and carry it all through flight stairs, because the elevator is broken or non-existent or it's too crowded, or God knows what else. I've done it a million times in Verona alone.
Ironically, I also had to do it when visiting a pediatrician (!), because it was on the 2nd floor with no elevator.
Buses & Trains
Babies ride for free on trains and don't require an extra ticket. On some fast Frecciarossa trains there are certain seats marked as 'stroller seats', but I always find it easier to set a stroller next to me if I buy a seat on the opposite side of the aisle than the one marked as 'stroller friendly'.
However, on most trains, you're required to fold the stroller and put it in the luggage rack. As babies don't have a ticket they're not allowed to occupy an empty seat, so you need to hold a baby in your lap.
Buses in Italy leave a lot to be desired and most have no space for strollers. While you're technically not legally obliged to fold them before getting on if it's too busy you might need to. Also, keep in mind that airport buses are not your typical buses, but coaches which means that all your luggage and stroller must go underneath the bus.
I keep finding people on buses extremely unfriendly to strollers. They'll keep pushing on you instead of asking for permission to pass. Navigating all of it can give you anxiety.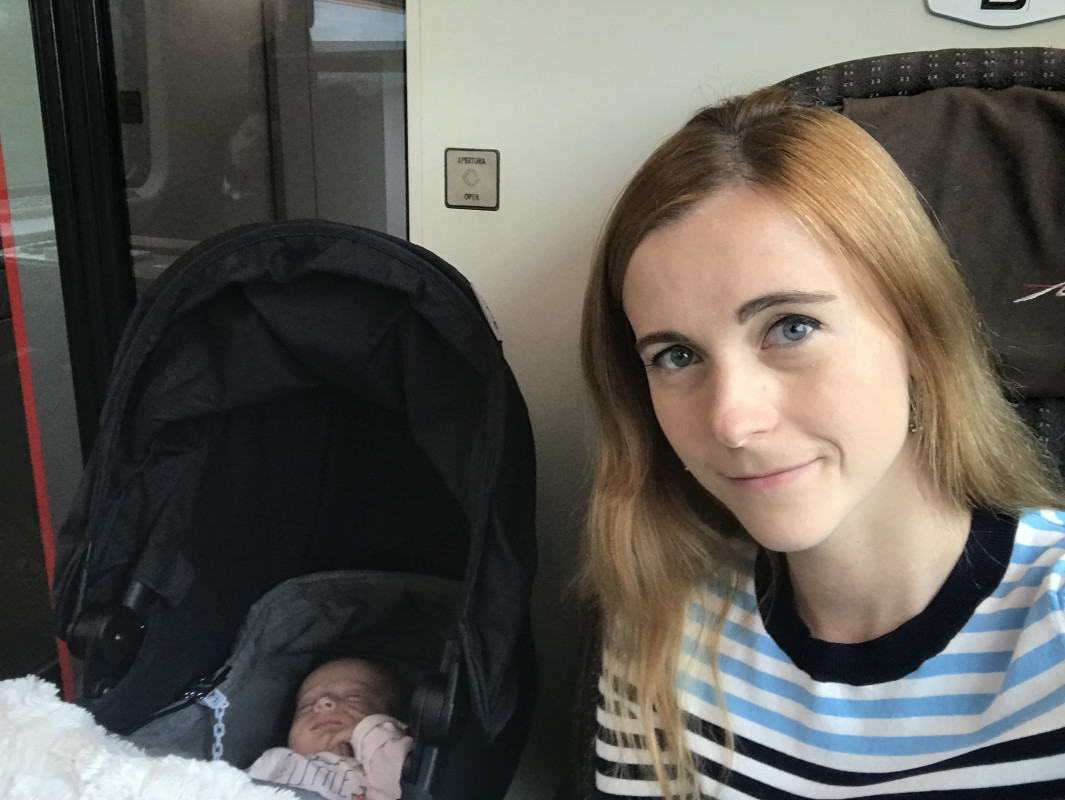 Do you have any questions about traveling to Italy with a baby?