Are you wondering where to go in Italy? What is the most beautiful place in Italy? While there are tourists all over the country and the list of places to visit in Italy is long, I managed to compile 20 places to add to your Italian itinerary.
Italy is undeniably a bucket list destination for many people, regardless of their nationality. The country has a lot of history, beautiful nature, tasty food, and sandy beaches. Most importantly, Italy can be visited on a budget, but luxury travelers will be satisfied as well.
20 Best Places to Visit in Italy
1. Rome
The Eternal City is home to many historic landmarks and iconic treasures that have captured the imaginations of poets, artists and travelers for millennia. It's undeniably the top place to see in Italy. The fourth biggest city in Europe by population has a tightly packed historic center surrounded by increasingly modern urban and suburban sprawl.
Rome is an open-air museum where works by famed Renaissance masters are on display and where piazzas are synonymous with cascading Baroque fountains. What was once the capital of the western world is now a cosmopolitan city where visitors can sample the best Italian food and treat their taste buds to gelato and tiramisu for dessert.
Sightseeing takes on a new meaning in Rome where you can easily walk from the Pantheon to the Trevi Fountain without breaking a sweat.
2. Florence
The cradle of the Renaissance is also a UNESCO World Heritage Site and was once the home of wealthy merchant and banking families like the Medicis. Florence was a fertile ground for art and creativity and the birthplace of Leonardo Da Vinci and Sandro Botticelli.
The city is easy to navigate and packed with museums and churches as well as many other attractions. Its historic center features the iconic Cathedral of Santa Maria del Fiore that showcases a marriage between gothic and renaissance architecture.
The Ponte Vecchio adds more charm to the already enchanting city while the Uffizi Gallery houses priceless works of art by Michelangelo and Botticelli.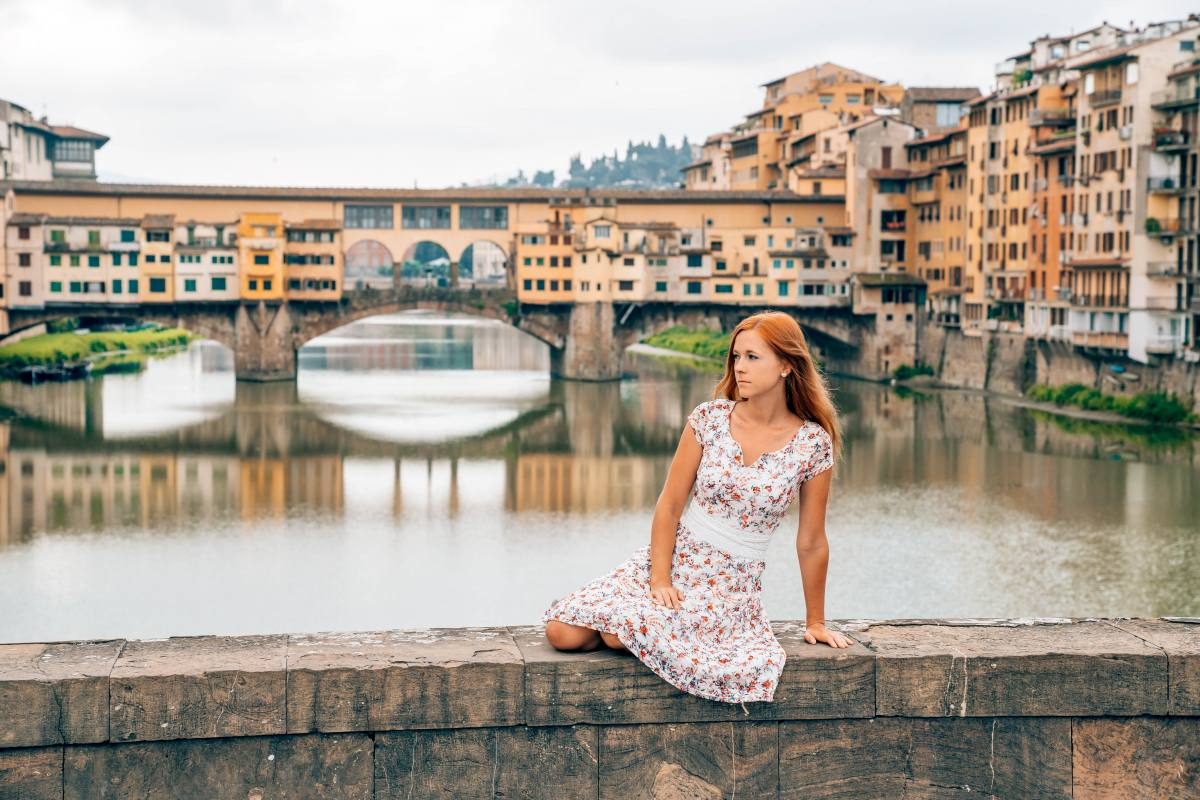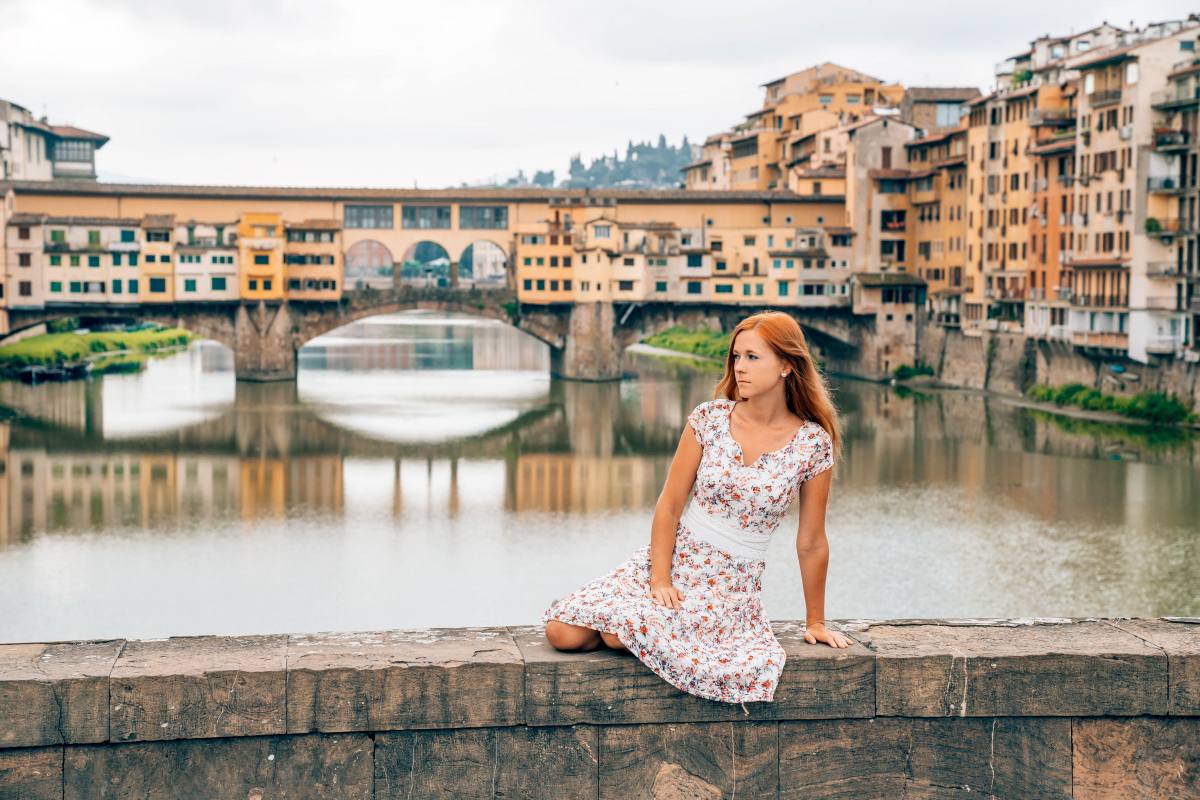 ---
3. Venice
Venice, also known as the Queen of the Adriatic, is synonymous with gondola rides and the Bridge of Sighs. Winding canals flow through the small cluster of islands adorned with charming buildings and cobblestone streets.
Venice offers one of Europe's truly great sightseeing experiences. Its main square Piazza San Marco is home to the grand Doge's Palace and St. Mark's Basilica. Like a central boulevard, its grand canal winds through a city lined with gothic palazzos where many noble families once lived and prospered.
Murano glass is also a Venetian creation and you can find it in abundance and on display in many shops and showrooms.
Best Places to Visit in Italy: Venice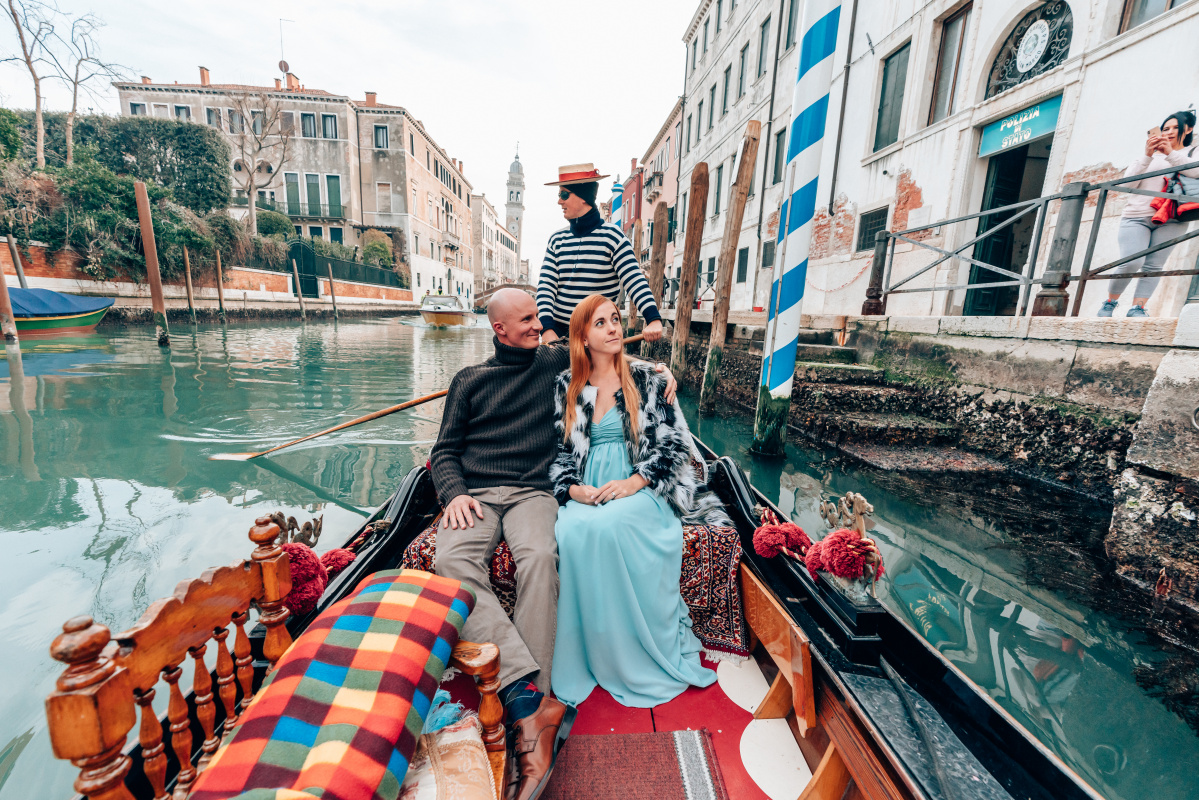 ---
4. Milan
The capital of Lombardy is also a hardworking and fashion-conscious city. Milan is also a dynamic and commercial powerhouse and home to the magnificent Duomo. This massive gothic cathedral towers over Piazza del Duomo and offers panoramic views of the city from its rooftop.
The city's main square is a popular local gathering point while the Galleria Vittorio Emanuele II is an elegant 19th-century shopping mall where famous Italian brands are proudly on display.
Sforza Castle offers a glimpse into the long and complex history of Milan and houses artworks by Leonardo Da Vinci and Michelangelo.
Piazza della Scala caters to fashionistas and fans of designer brands while the famous La Scala is a must-visit for opera and ballet aficionados.
5. Lake Como
Lake Como is lined with elegant 19th-century villas, crowned by snowcapped mountains and busy with fleets of little ferries. This getaway destination is home to Bellagio, a village that combines leisure with luxury and spendy five-star hotels.
Sun-splashed squares and medieval stone houses await visitors who are in search of cool mountain air and a quiet place to sip their morning cappuccinos. Town hopping via ferry or water taxi is also on offer for visitors who want to make the most out of their Lake Como trip.
There are many fishing villages and lakeside restaurants worth visiting such as Varenna and Bellagio. A trip to northern Italy is not complete without dipping your toes in this upscale region.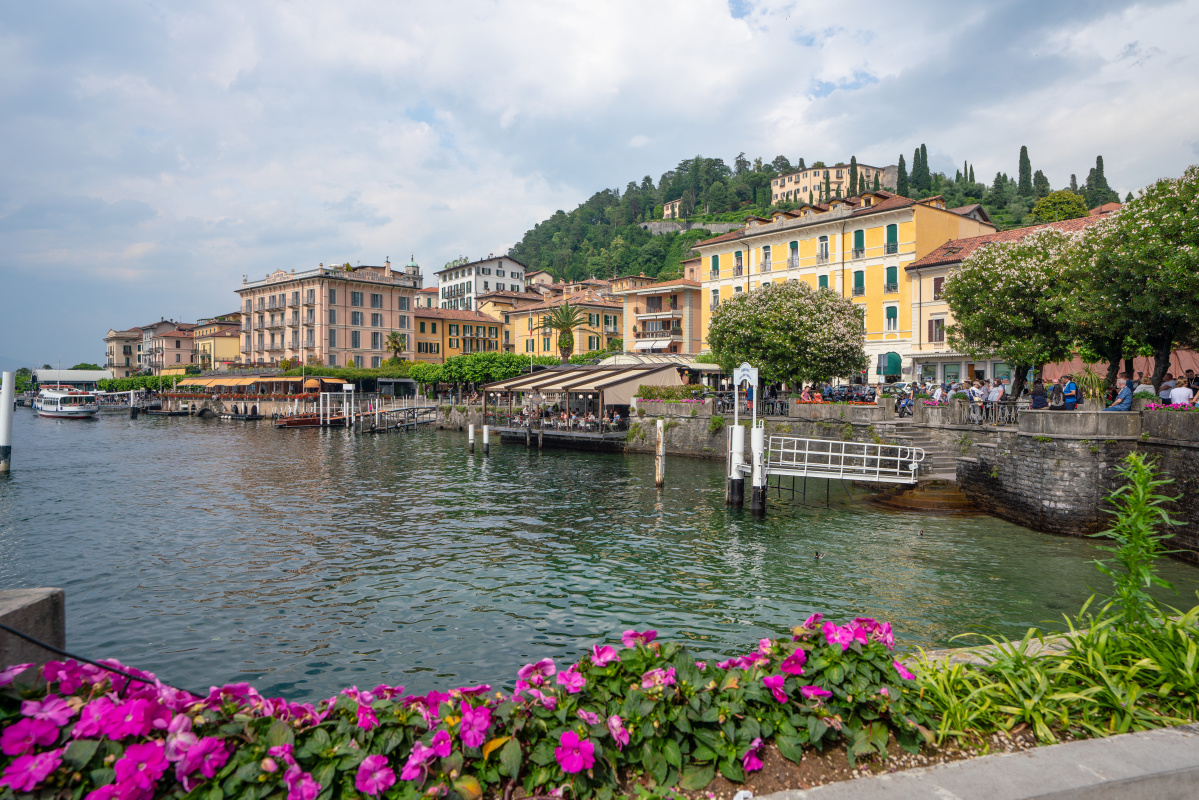 ---
6. Cinque Terre
The Cinque Terre is made of five little towns that are beautifully isolated and wedged between Florence and Genoa. These small communities once depended on fish, olives and grapes as fuel for their economy and are now a popular tourist destination.
Each rugged little town is a variation on the same theme with pastel-colored homes overlooking the Mediterranean surrounded by emerald green hills covered in olive trees and grapevines. The seaside castles that used to protect these villages from pirates now guard glorious views.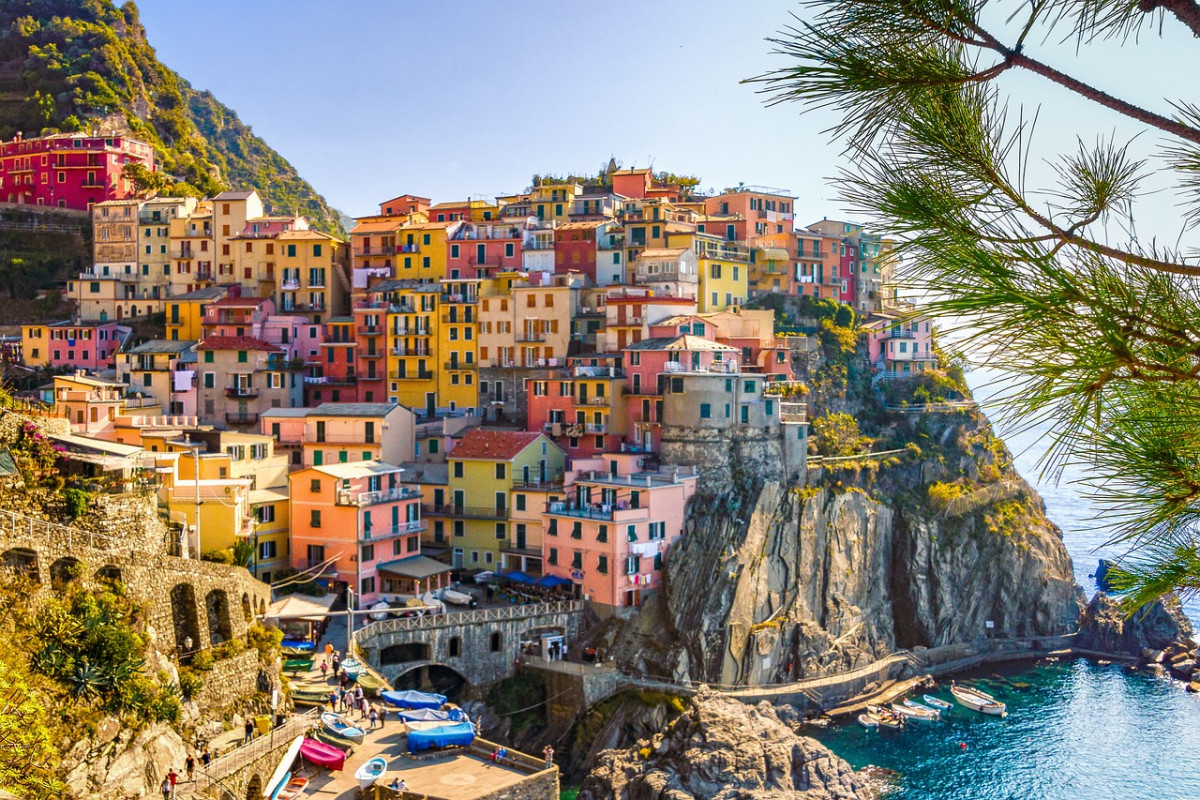 ---
7. Verona
At the base of the Alps and nestled in the bend of the Adige river is none other than Verona. The city is famous for its Roman ruins, the birthplace of gnocchi and is synonymous with Romeo and Juliet.
Gladiator battles and Medieval executions took place in its well-preserved arena, now a popular venue for concerts and opera festivals in the summer.
Piazza delle Erbe is located in the heart of Verona where 16th-century frescoes characteristic of this region earned Verona the nickname of The Painted City. Museo di Castelvecchio offers visitors the chance to learn more about the rich history of the city and houses a vast collection of paintings as well as medieval and renaissance treasures. Visitors can also enjoy a panoramic view of the city from the rooftop of Torre dei Lamberti, the tallest tower in Verona.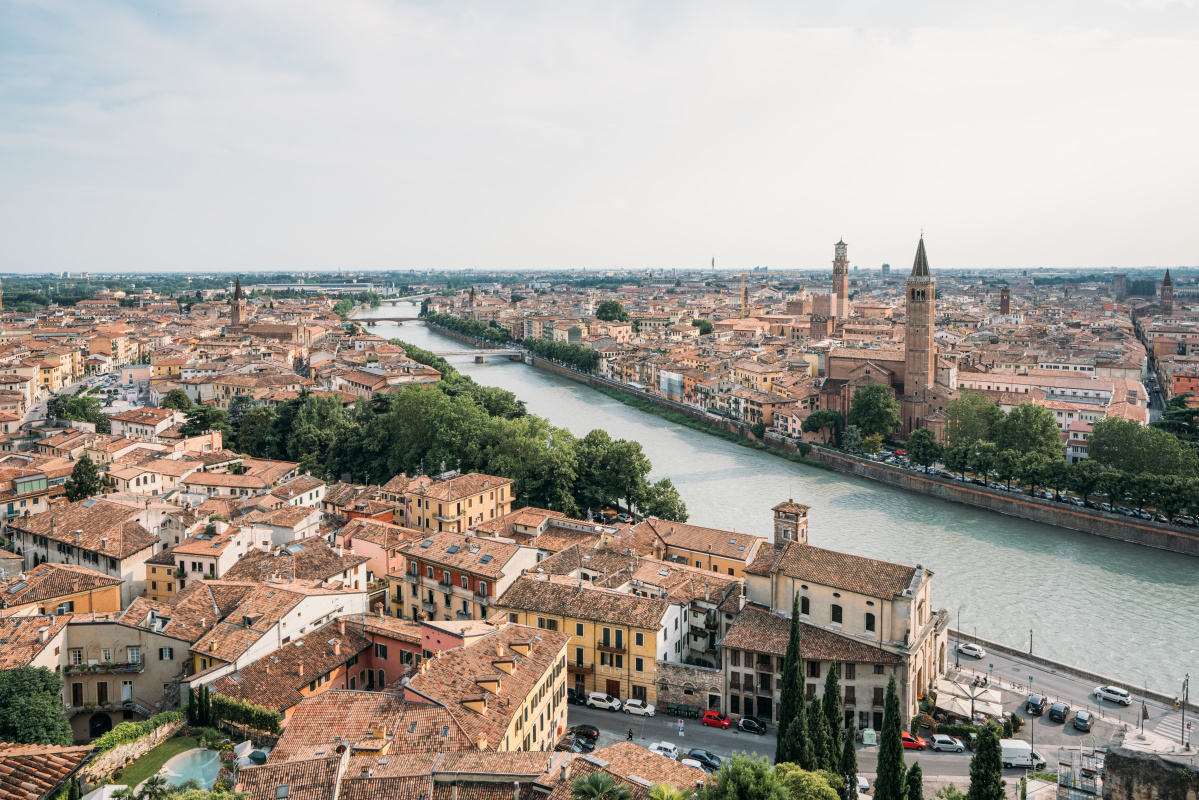 Read My Ultimate Local Guide to Verona

---
8. Bologna
Bologna is home to Medieval porticos, towers and what is considered to be the oldest university in the Western world. The capital of the Emilia Romagna region in northern Italy boasts a well-preserved medieval city center and an outstanding gastronomic reputation.
Tortellini and tagliatelle del ragu are kinds of pasta of choice for the locals who take pride in their traditional cuisine and their family-owned restaurants.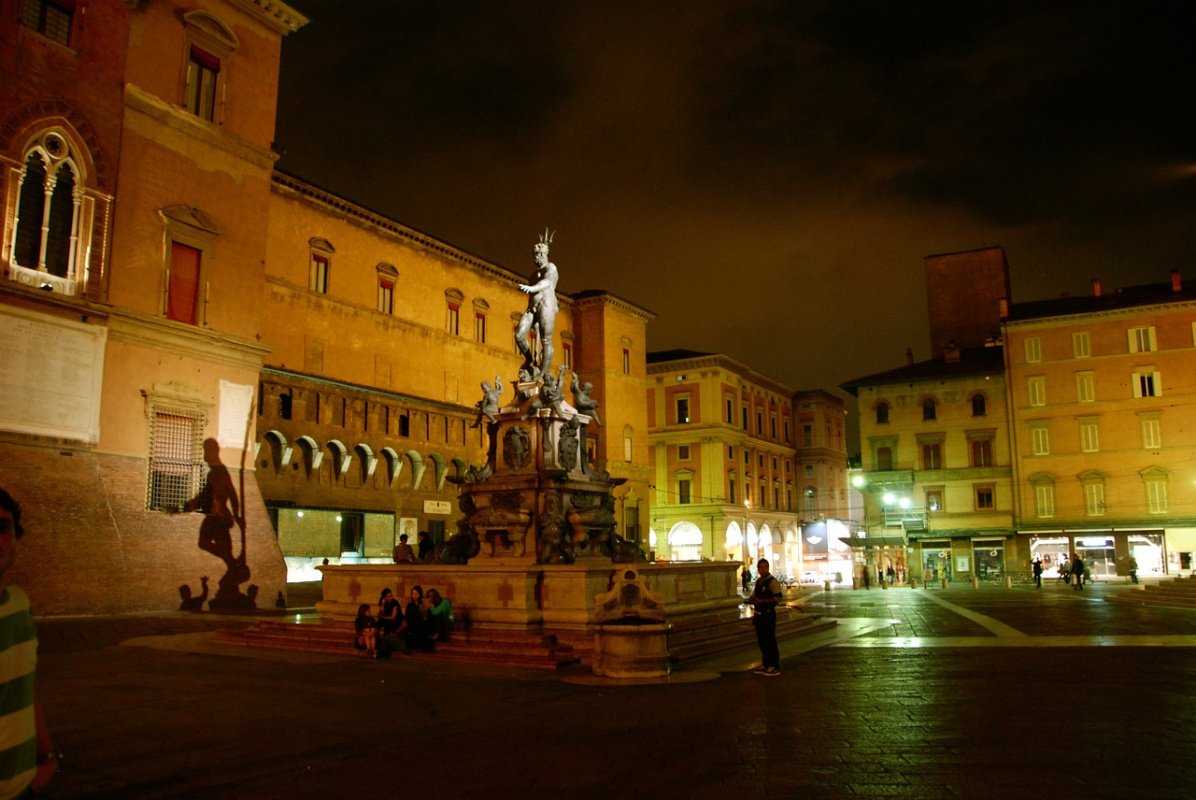 Automobile enthusiasts can visit the famous Motor Valley to learn more about the history and legacy of Ferrari and Maserati while art enthusiasts can pay a visit to the National Gallery for a dose of Renaissance art.
---
9. Pisa
Pisa was once a booming port town rivaling Venice and Genoa as a sea-trading power and is home to the iconic leaning tower. Located in the Region of Tuscany, the city is perfect for a day trip where visitors can explore the iconic bell tower as well as the Baptistery and medieval cathedral. This ensemble of historic buildings floats regally on a lush green lawn at the Piazza del Duomo.
Overlooking the Arno River is the National Museum of the Royal Palace that showcases a collection of paintings and tapestries that once belonged to the ruling families of Tuscany.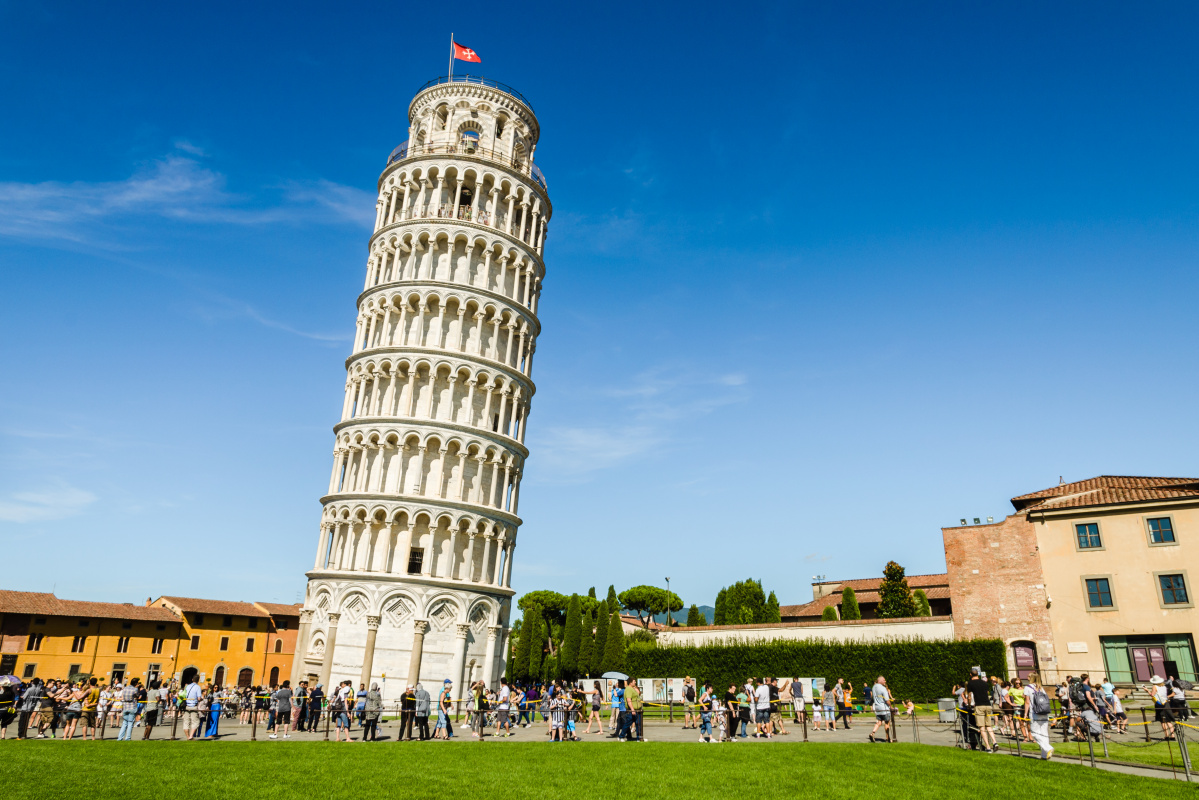 Other places worth visiting are the Camposanto cemetery as well as Piazza dei Cavalieri, also known as Square of the Knights.
---
10. Amalfi Coast
The Amalfi Coast is the very definition of a classic Mediterranean landscape with an abundance of beaches and charming towns surrounded by vineyards and orchards. Located in Southern Italy, the coast is home to leisure loving towns like Sorrento and Positano and the island of Capri.
Sorrento is the ideal base for exploring the stunning Amalfi coast with seafood restaurants and lemon groves galore. Nearby Positano is a pleasant gathering of cafes, boutiques and galleries. Capri is also accessible by boarding an early morning jetboat from either town.
Many of the best Amalfi Coast views are just south of Positano where medieval watchtowers stand guard over the sea. Places like the Amalfi Cathedral and Museum of Paper are worth a visit in addition to the town of Paestum, home to three impressive Greek temples.
Read More: Tips on Visiting and Things to Do in Positano
Amalfi Coast with a Baby
Where to Stay in the Amalfi Coast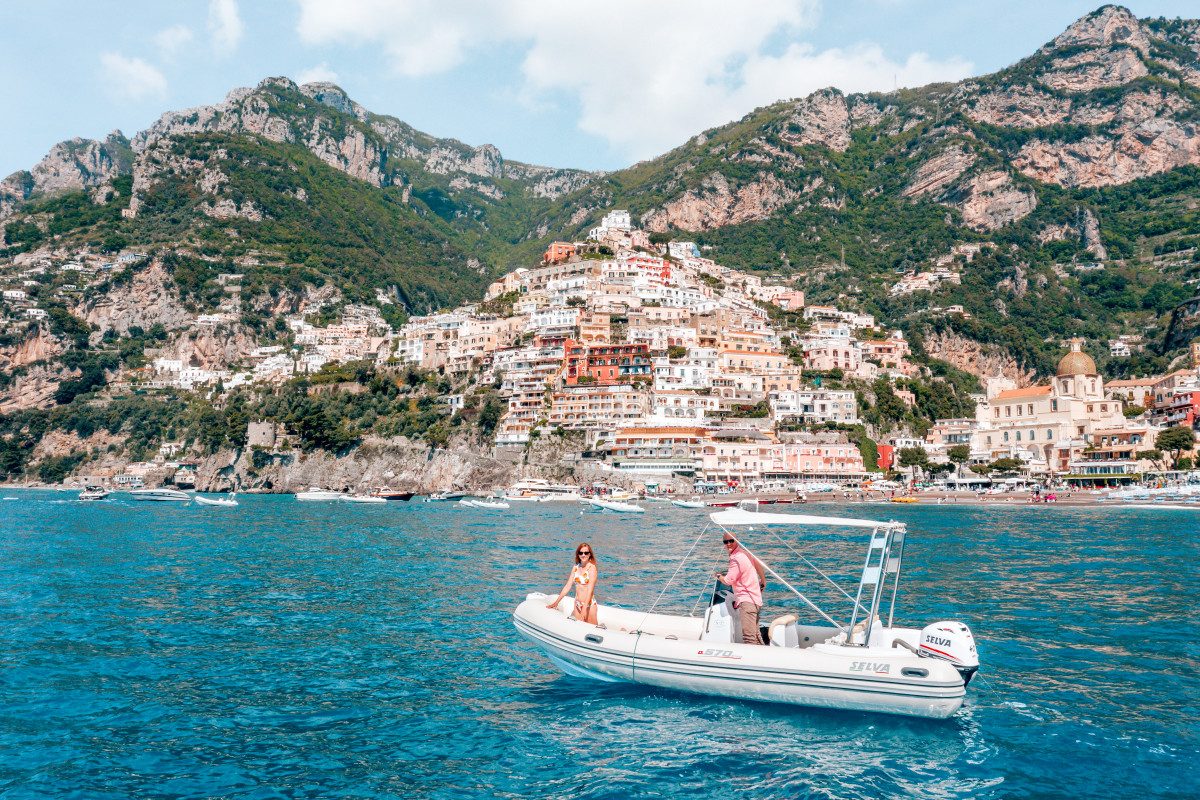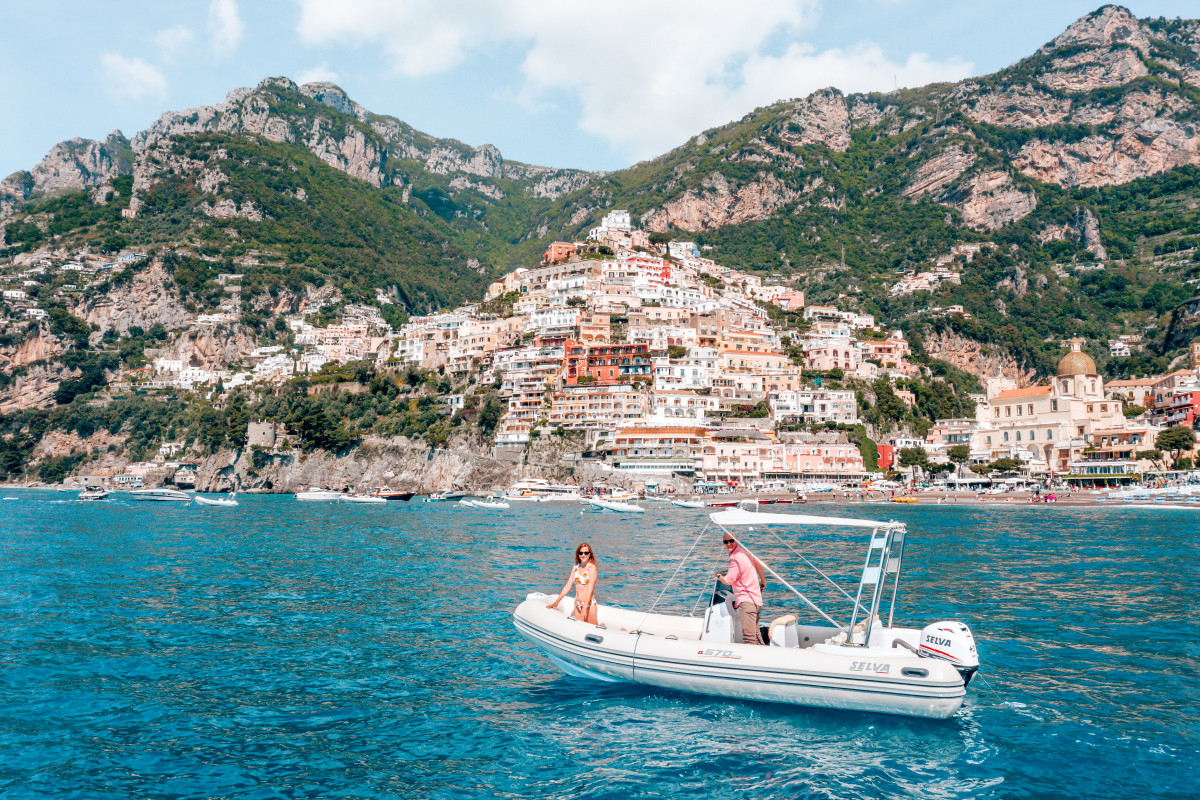 ---
11. Pompeii
Pompeii is another spot in the area of Amalfi which offers visitors a chance to hike all the way up to mainland Europe's only active volcano. The summit of Mount Vesuvius offers spectacular views of its fertile and densely populated surroundings.
Once upon a time, the volcano exploded and buried the city of Pompeii in twenty feet of scalding debris. A snapshot of ancient Roman life is on display thanks to the ruins that were excavated by archeologists over the years.
Remains of homes give a glimpse into the everyday lives of Romans who enjoyed swimming in pools and spending time in thermal baths. There are several temples worth visiting including the Temple of Apollo and the Temple of Jupiter.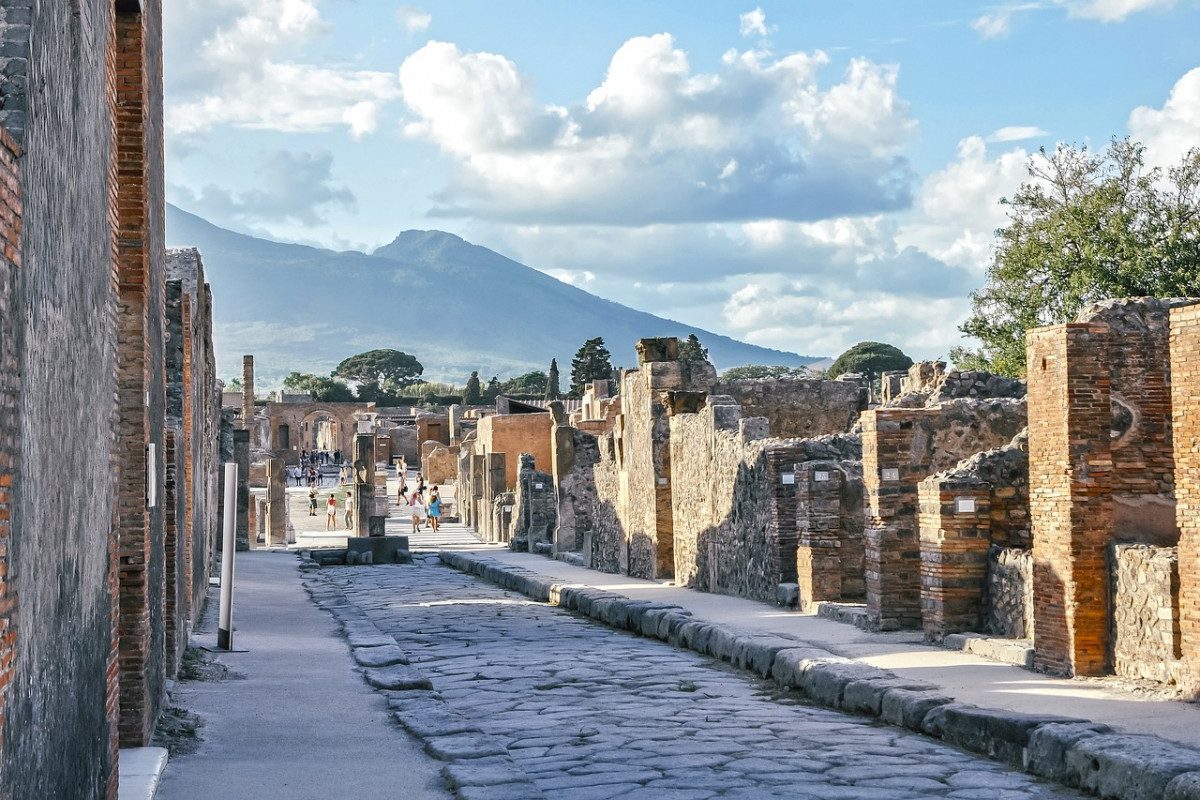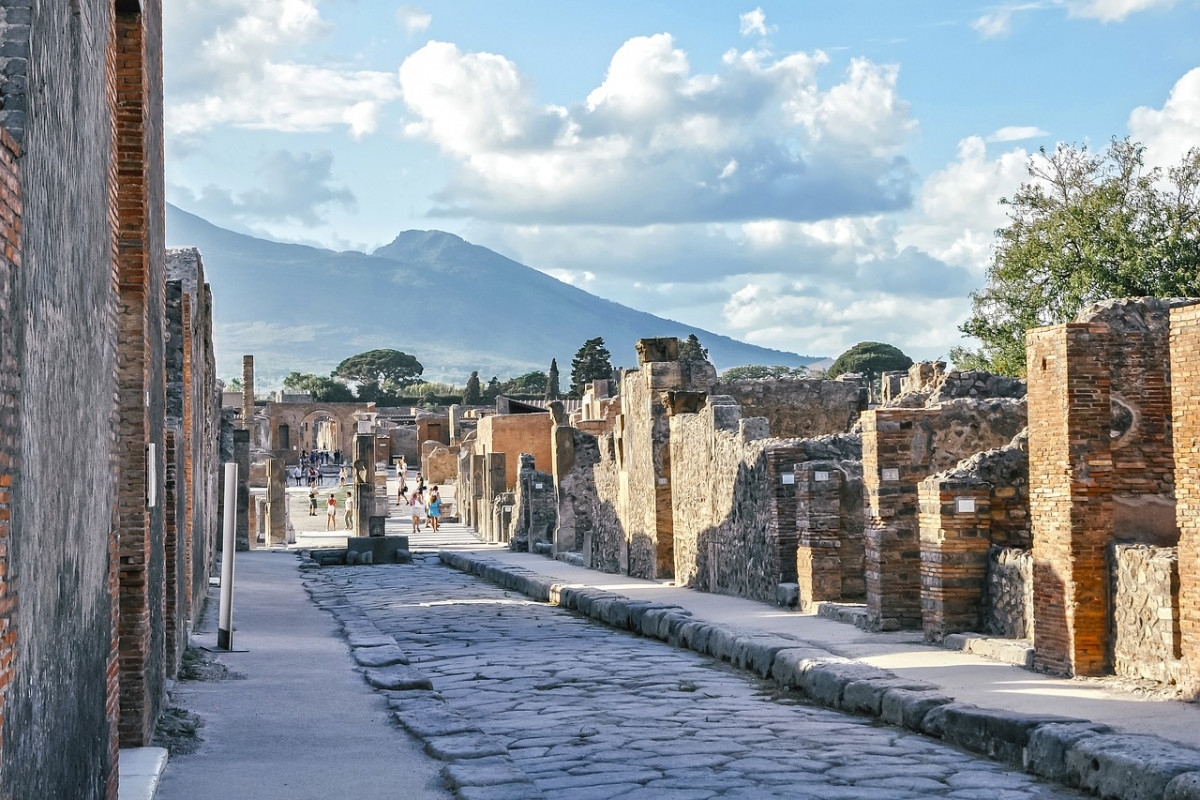 Fascinating frescoes at the Villa of Mysteries are also worth the visit. The finest artifacts of Pompeii can be found at The National Museum of Archeology in Naples.
---
12. Capri
The island of Capri has been a getaway destination for Hollywood royalty like Elizabeth Taylor and many celebrities who enjoy the nightlife and glitz and glamour it offers, especially during summer. Located near the southern entrance of the Bay of Naples, the small island offers breathtaking views and a wealth of activities such as sailing and hiking.
Marina Grande greets visitors with its pristine public beach and azure waters where they can go on boat cruises around the island and visit its famous Blue Grotto. Piazza Umberto 1 is lined with cafes where visitors can sit and enjoy their morning espresso in the shade of the clock tower.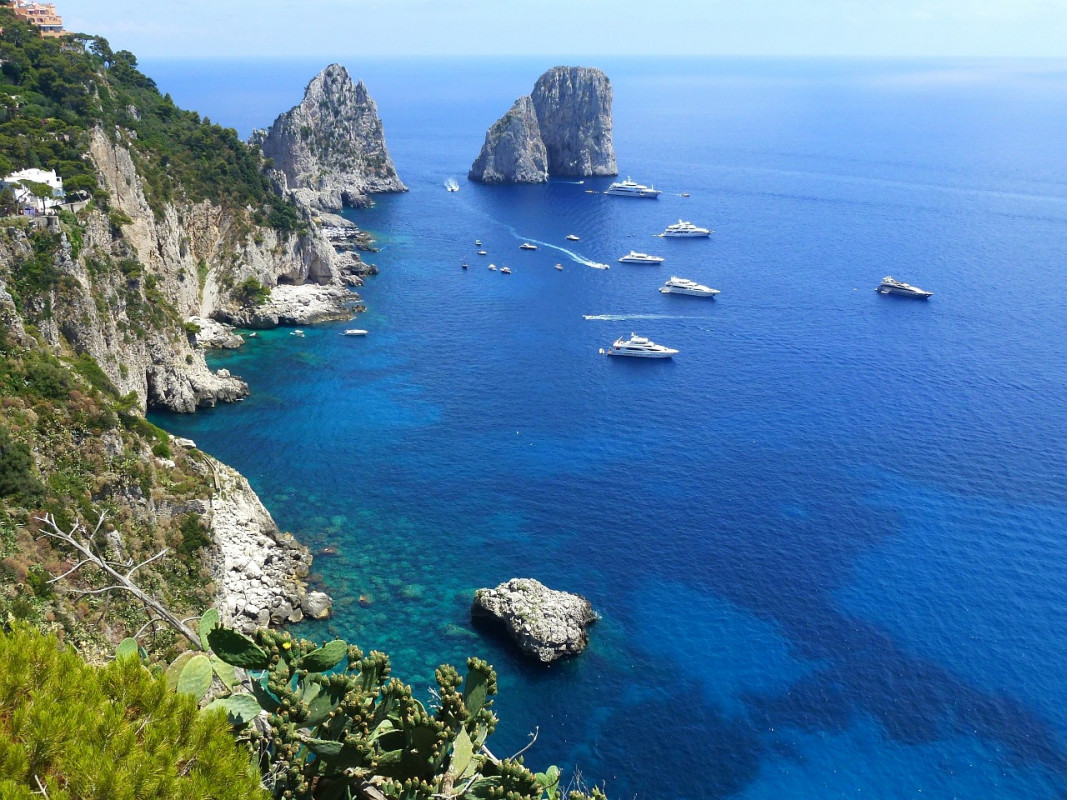 The Gardens of Augustus allow travelers to feast their eyes on the lush green landscape and precious island flora, and the town of Anacapri is more quaint and less crowded with a popular chairlift that carries visitors to the summit of Monte Solaro.
---
13. Terme di Saturia
Saturnia is a small town in the southern region of Tuscany and is famous for its thermal waters and hot springs. These springs are rich in mineral salts and known for their soothing and therapeutic properties.
The Terme di Saturnia springs borrowed their name from an ancient myth surrounding the gods Saturn and Jupiter. There are many springs scattered throughout the region and most of them are free to the public.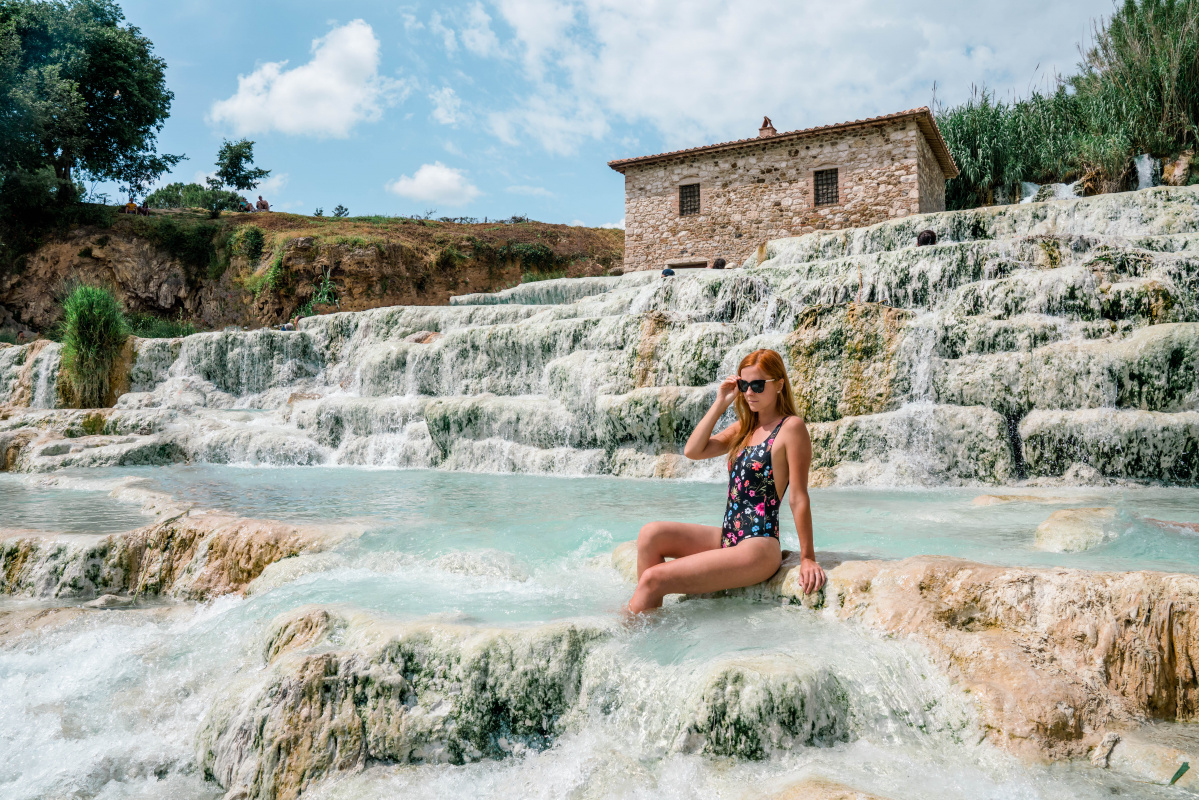 Visitors who want to splurge on some spa treatments can visit the Terme di Saturnia Spa and Golf Resort and spend the night.

---
14. Lake Garda
Lake Garda is located in the heart of northern Italy with an assortment of fishing villages and resort towns in addition to Venetian castles that make this region feel like a fairytale.
The most famous town is called Riva del Garda and is a popular destination for hikers and mountain biking fans who appreciate nature. The town has its very own lakeshore castle and a windsurfing hub in an area called Torbole.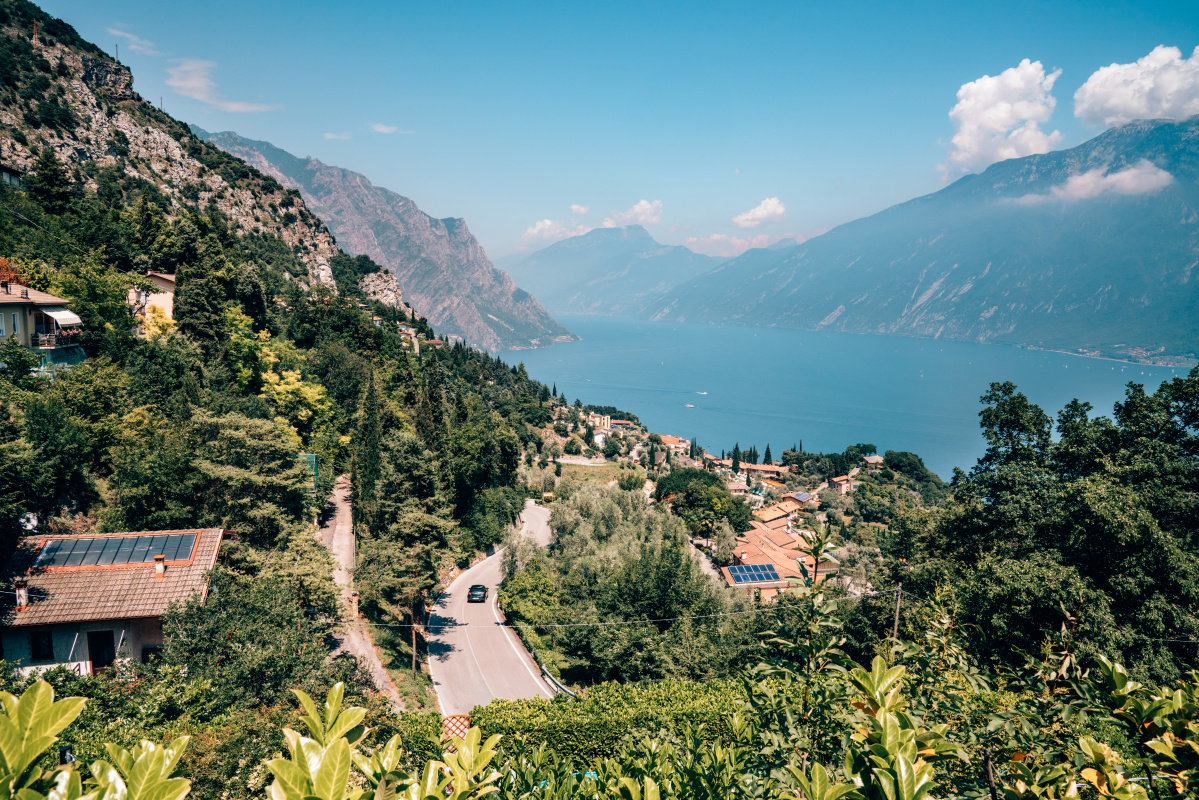 Arco is another town worth visiting with a picturesque historic center and a castle of its own. It is also considered the best rock climbing destination in Italy.

---
15. Dolomites
This northeastern mountain range is just two hours north of Venice and has top of the line spa resorts and Michelin star restaurants. The Dolomites attract hikers and bikers as well as fans of lush green forests.
The diverse landscape is adorned with villages and towns that transform into a winter wonderland during ski season. There is something for everyone in this picturesque region.
Mountain climbers can get their daily dose of adrenaline rush by tackling the Via Ferrata, while fans of air balloons can soar above the jagged mountain peaks in early to mid-January. The alpine town of Belluno is a must-visit and is the ideal destination for mountain biking as well as trekking.
The Dolomites are also famous for their wellness hotels that offer a wealth of services including calming body massages and a vast pool area surrounded by the soothing sights and sounds of nature.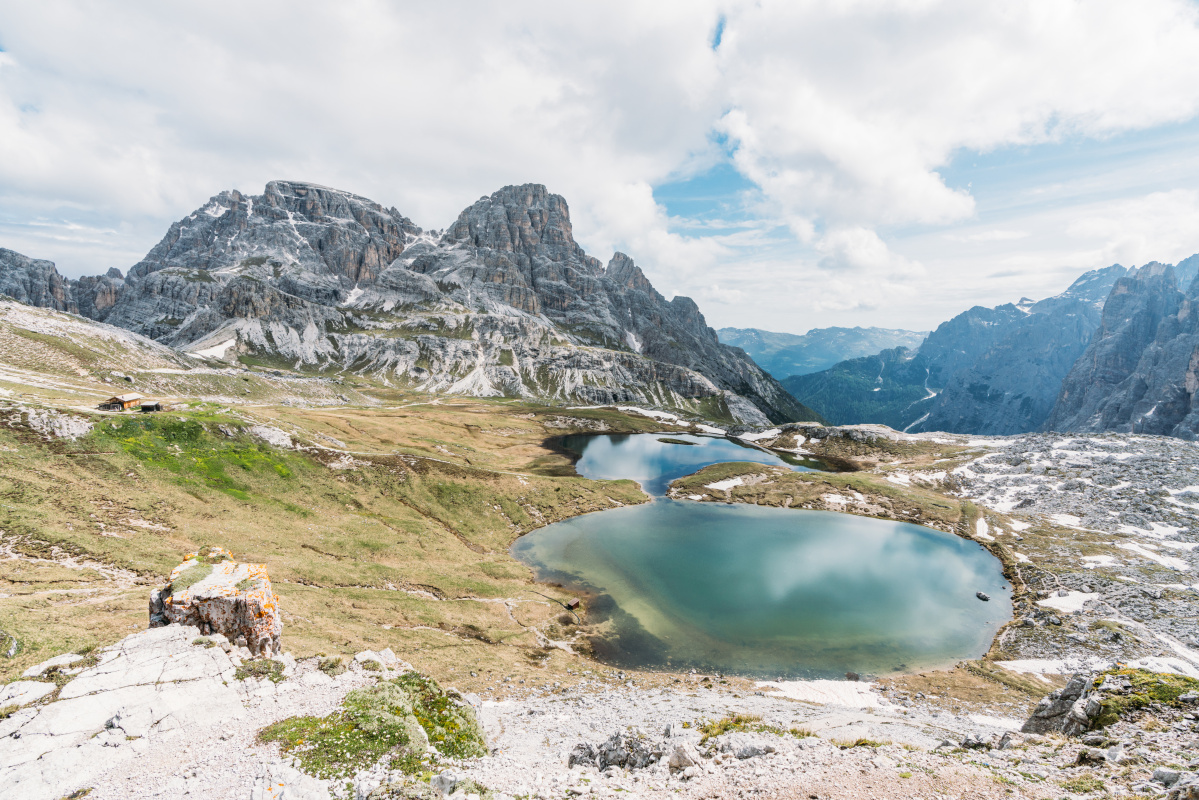 Read More: Hiking Tre Cime di Lavaredo
---
16. Umbria
The green heart of Italy is the only region with neither a coastline nor a border with a foreign country. Umbria is a land of steep valleys and massive hills and the birthplace of Saint Francis of Assisi.
This well-preserved region has a wealth of Medieval, Roman and Renaissance architecture and its landscape was influenced by agriculture over the centuries. Mighty churches still stand out in the medieval towns of the Umbrian hillside.
The region is known for many local delicacies such as olive oil, salami and truffle. Perugia is the capital of Umbria and is famous for being a university city with a youthful vibe and a passion for chocolate.
Orvieto (pictured below) is an ancient Roman town worth visiting as well. Umbria has a wealth of Etruscan settlements near Lake Trasimeno that offer a glimpse into the history of this spectacular region.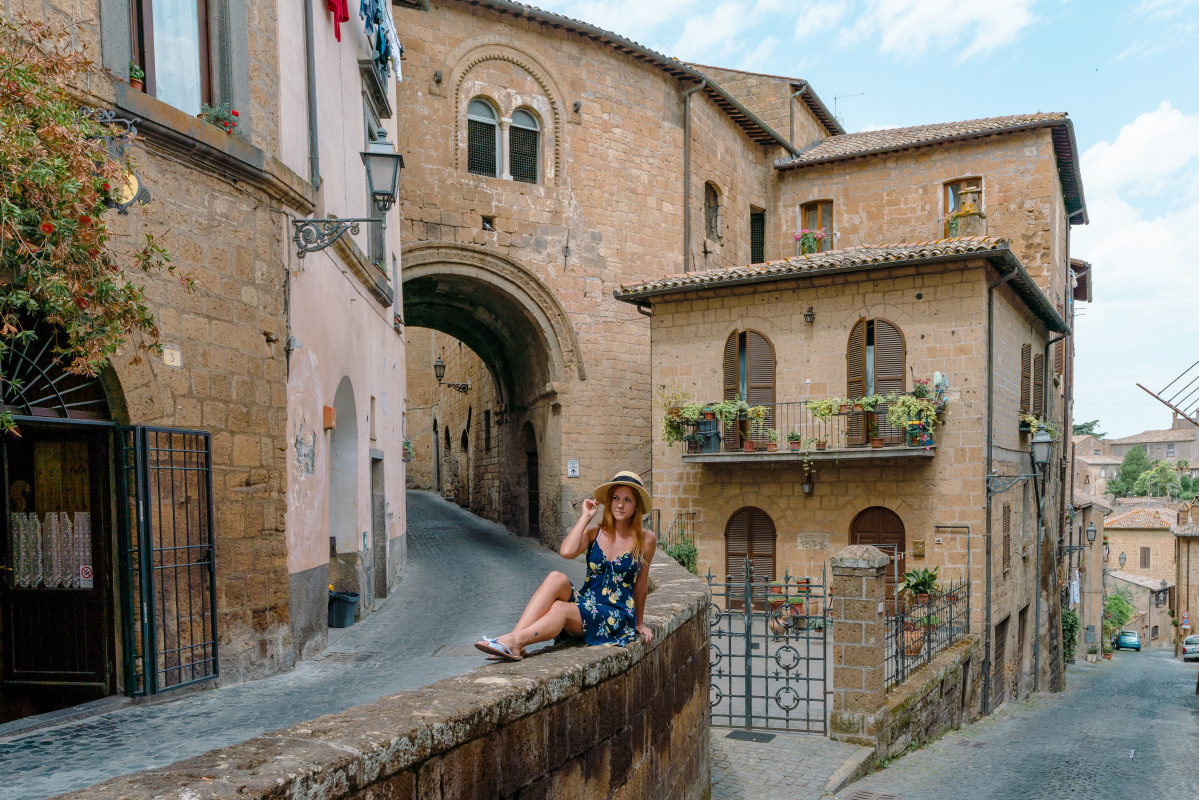 ---
17. Alberobello
Alberobello sits on two hills separated by a river bed and is a small town with plenty of charm. Located in the southern region of Puglia, Alberobello is famous for its trulli. The strange-looking houses have a conical shaped roof and are unique to this region.
The small town is a UNESCO World Heritage Site and home to Trullo Sovrano, a museum where visitors can learn more about the history of the town and buy souvenirs from its shop.
Rione Monti is a touristy district lined with shops and bars where visitors can purchase handmade jewelry and sample local wines.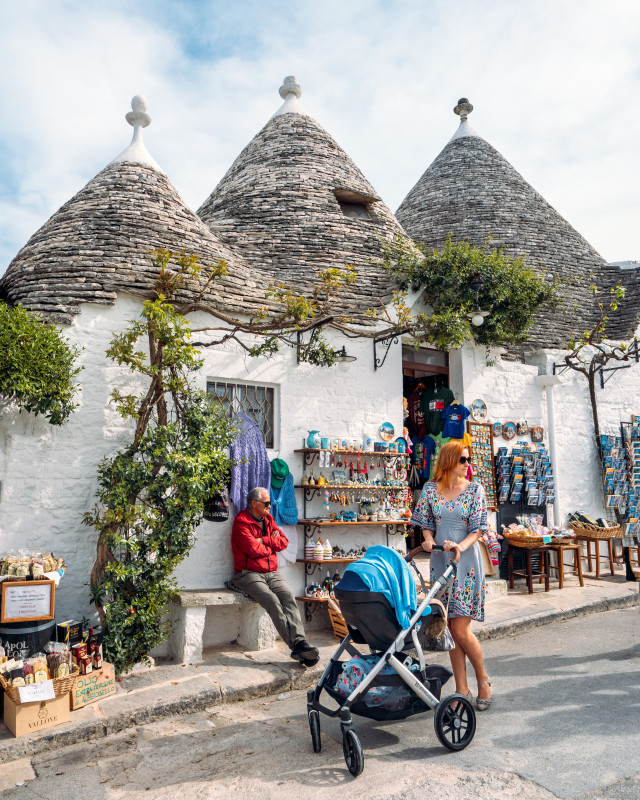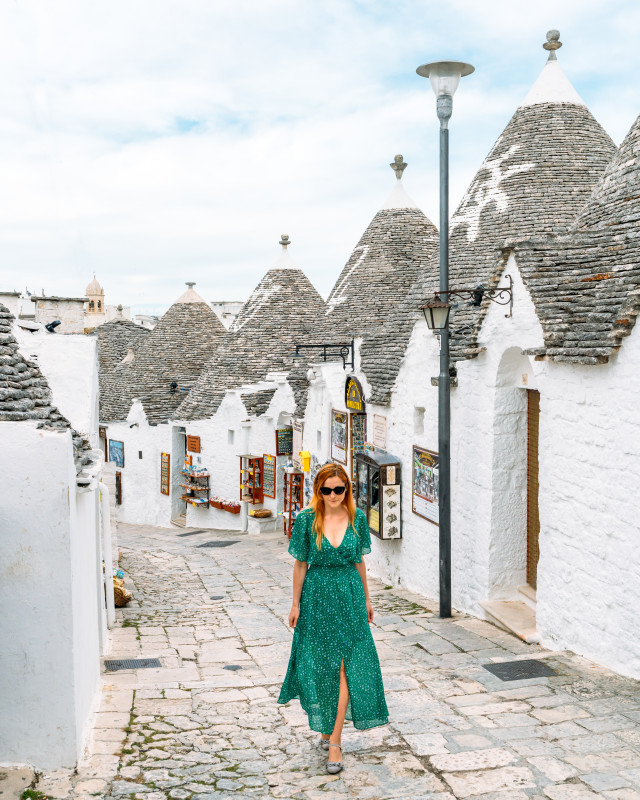 ---
18. Matera
Also known as The Stone City, Matera is still one of those off-the-beaten-path tourist destinations that is located in the remote southern region of Basilicata. However, in my opinion, it's way more interesting than many more popular cities, hence why I included it in my list of the best places to visit in Italy.
Matera is anything but ordinary and boasts a series of cave dwellings and zigzagging staircases as well as ancient churches with well-preserved frescoes. These churches were carved into the rock of hillsides and ravines and were once built by Basilian monks.
The town has a main museum called the Museo Nazionale Ridola where Roman and prehistoric artifacts are on display. It also boasts a number of tourist attractions including cave houses where tourists can learn more about the living conditions of the locals who once inhabited this region.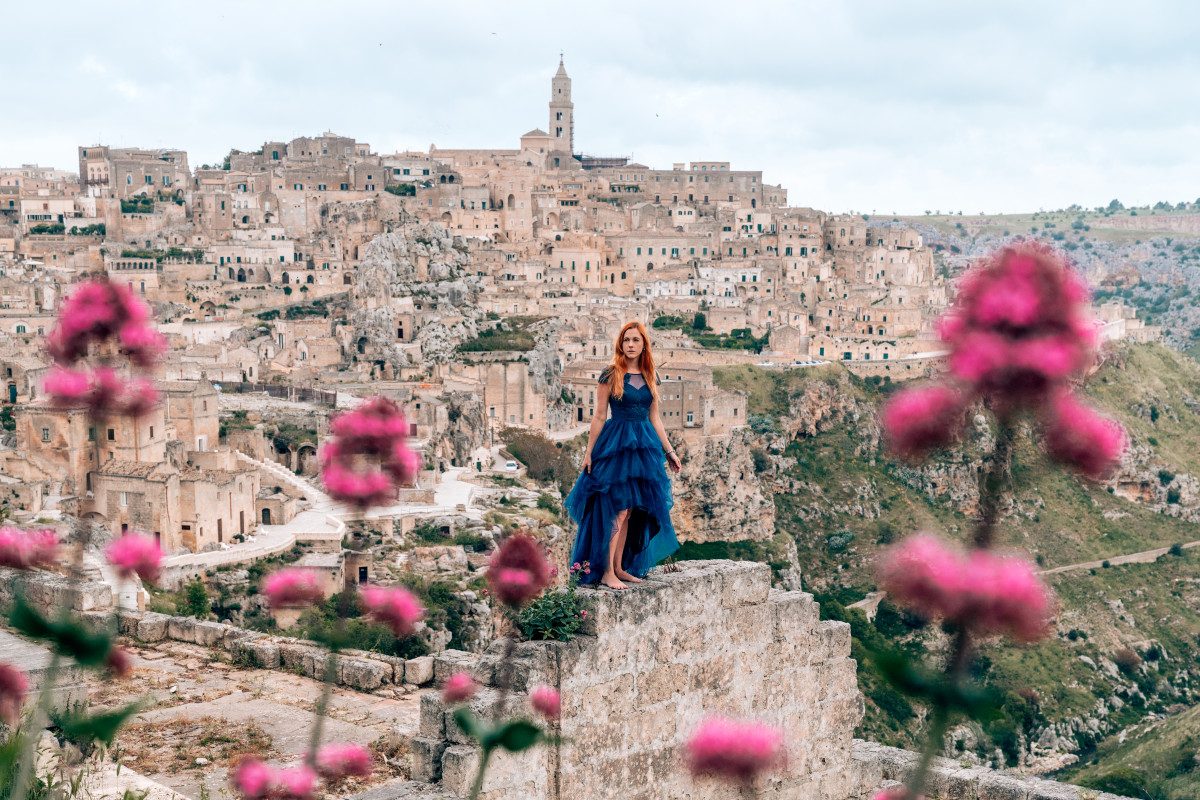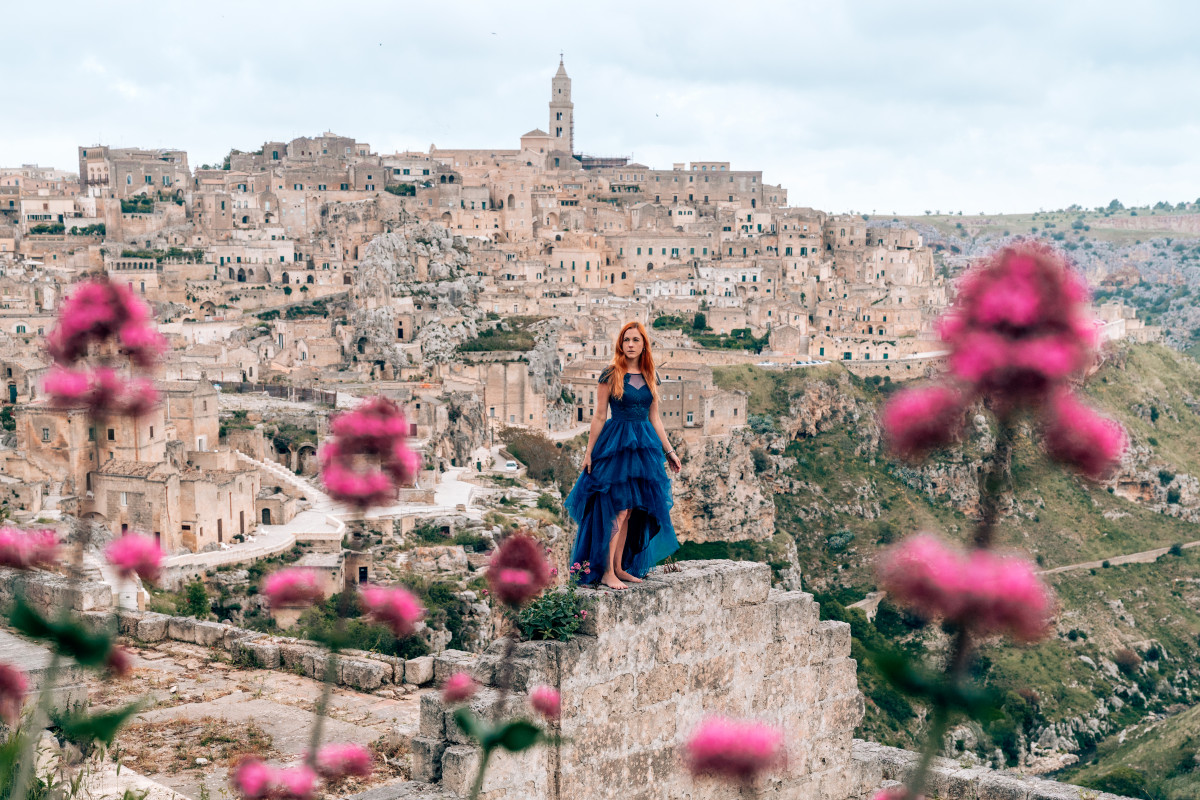 Matera is also home to the Festa della Bruna, an annual festival where fireworks fill the sky on July the 2nd every year.
---
19. Palermo (Sicily)
Palermo is the historic capital of Sicily, an island that was once a thriving Greek colony with a parade of rulers who conquered the area for centuries. The city is a busy port with an architecture that reflects this diverse history.
Its thriving markets and sunny weather are complemented by its famous Sicilian cuisine. Teatro Massimo is its popular opera house where scenes from The Godfather were shot and where many great tenors took the stage.
The Church of Martorana is also worth the visit due to its beautiful mosaics and Byzantine design. There are three main markets where visitors can sample street food such as rice croquettes and fried little fish.
Via Maqueda is also a hidden gem of a street where many hidden palaces and churches are waiting to be discovered.
20. Sardinia
The island of Sardinia is famous for its pristine beaches and desert landscape. The second-largest island in the Mediterranean is the ideal destination for beach hunting and hiking and one of the best places to visit in Italy.
Sardinia is also known for its bronze age buildings, Roman ruins as well as its Pisan churches. Cagliari, Sassari and Alghero are three towns worth exploring.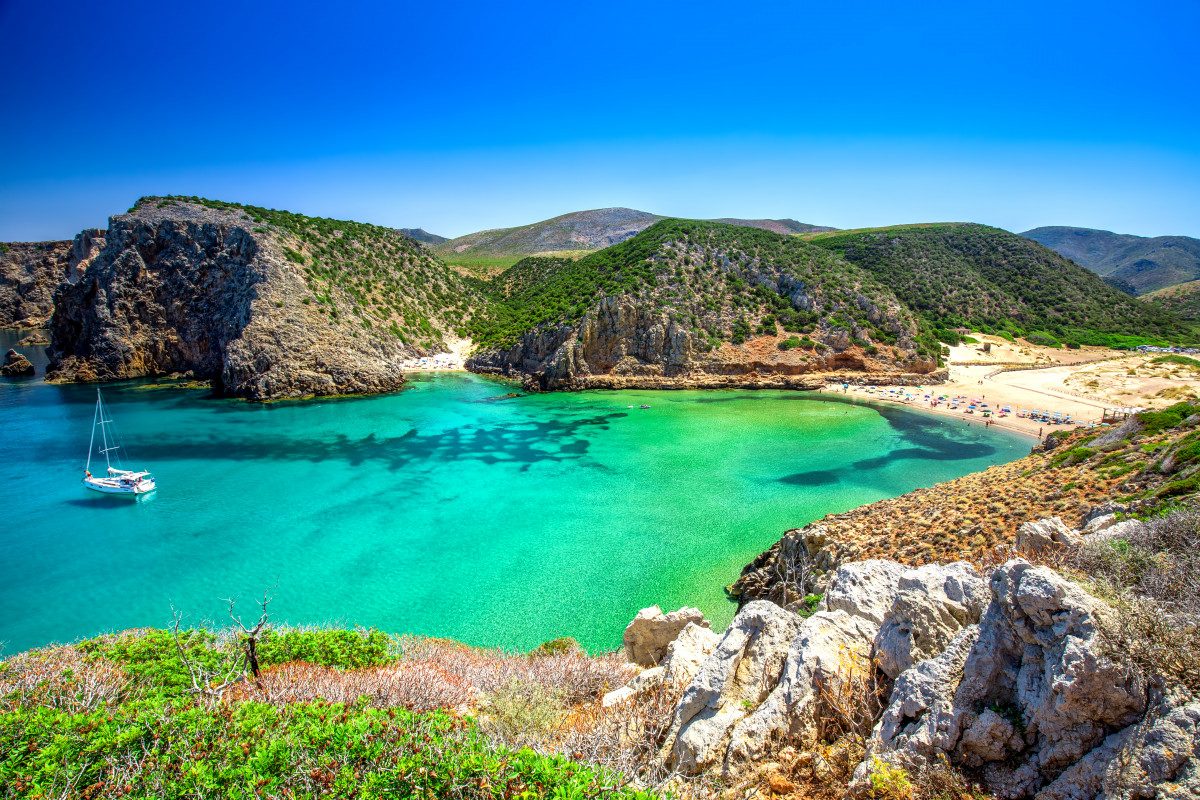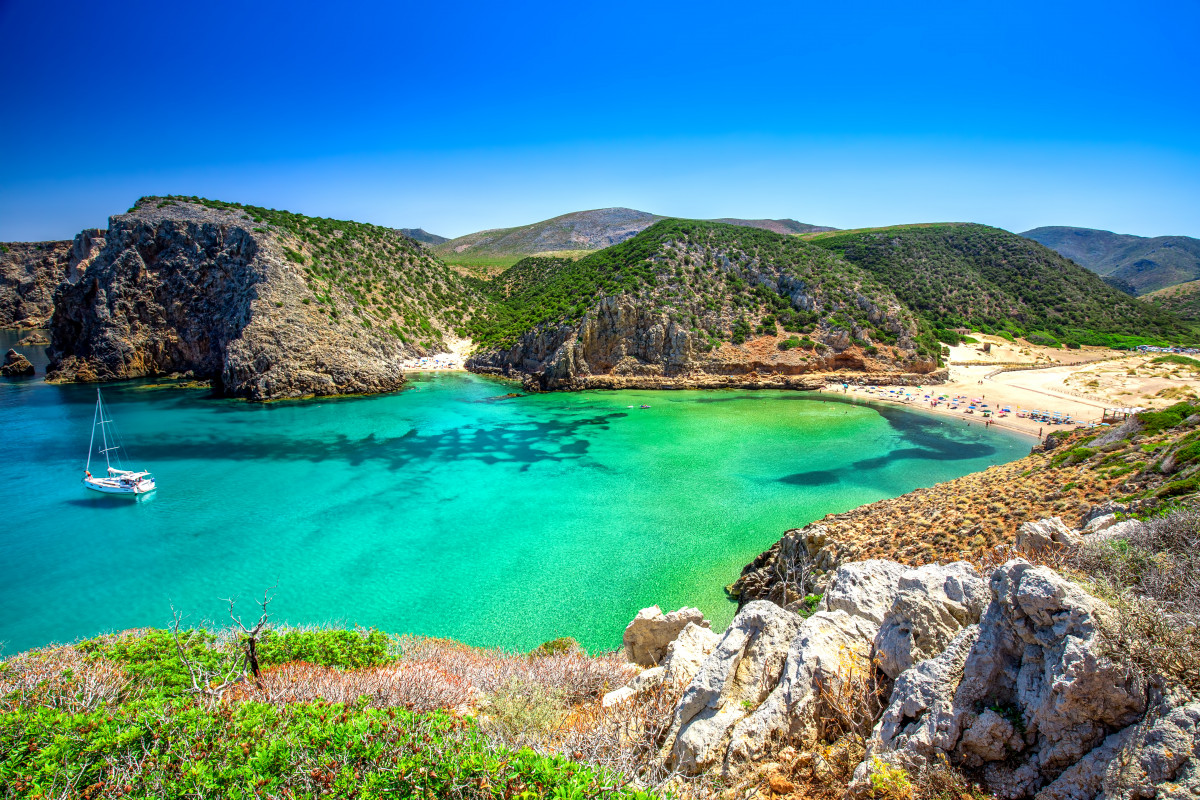 The mild climate gave birth to specialty island wine that is unique to this region. The heart of Sardinia is home to forests, rivers as well and waterfalls. This region offers a treat for the taste buds where local cheese and roast meats are served with carasau bread and a glass of wine. Meanwhile, the east coast overlooks turquoise waters and is known for its strawberry trees and herds of free-roaming sheep.
---
There are obviously way more than just these 20 best places to visit in Italy. However, even after living here I can say that it's impossible to visit and fully explore every single place in this beautiful country. When planning your trip to Italy, pick your spots and enjoy!