When tourists think of visiting Italy for the first time, their must-see places are usually Rome, Florence and Venice. While getting around Rome is way more complex than in Venice or Florence in Italy, there are certain things that a first-time visitor to Italy should know.
Florence offers a variety of tourist attractions, but it doesn't mean that you cannot be disappointed. Many people are upset about the number of tourists vs locals, as the place remains busy all year long.
The place is always filled with foreigners, either short-term visitors or exchange students.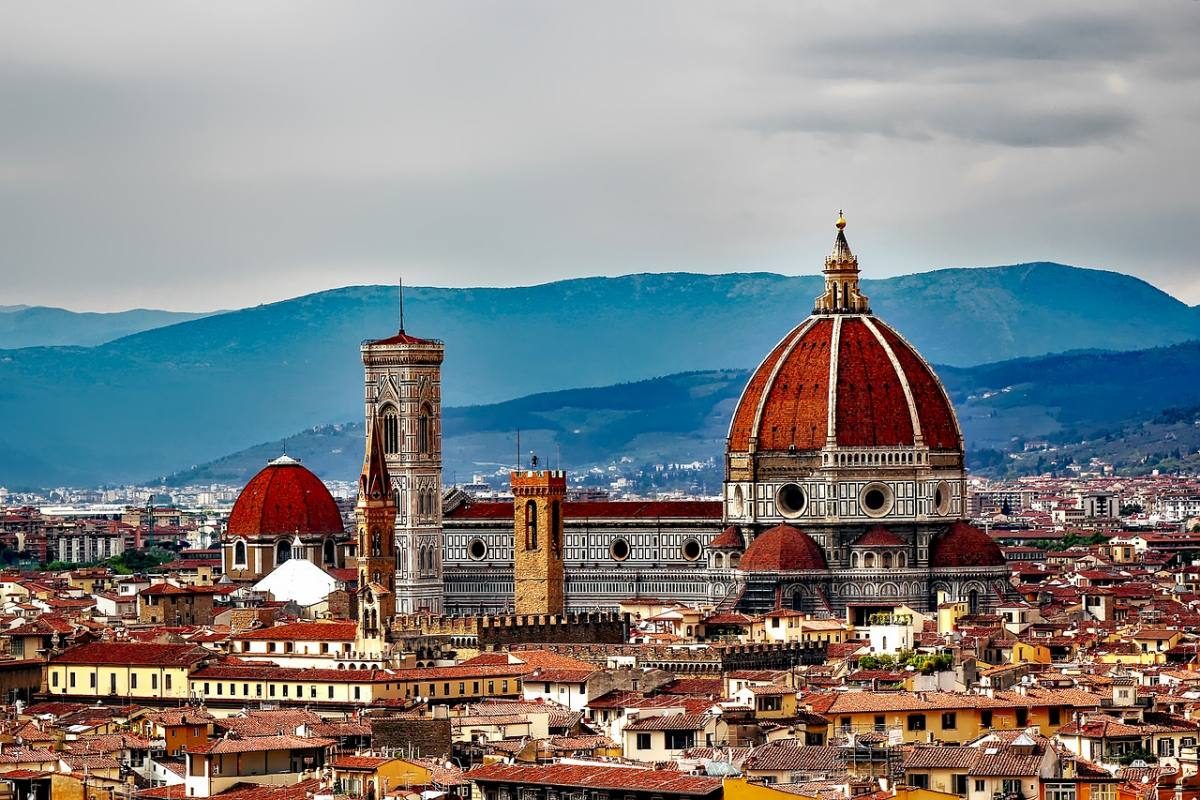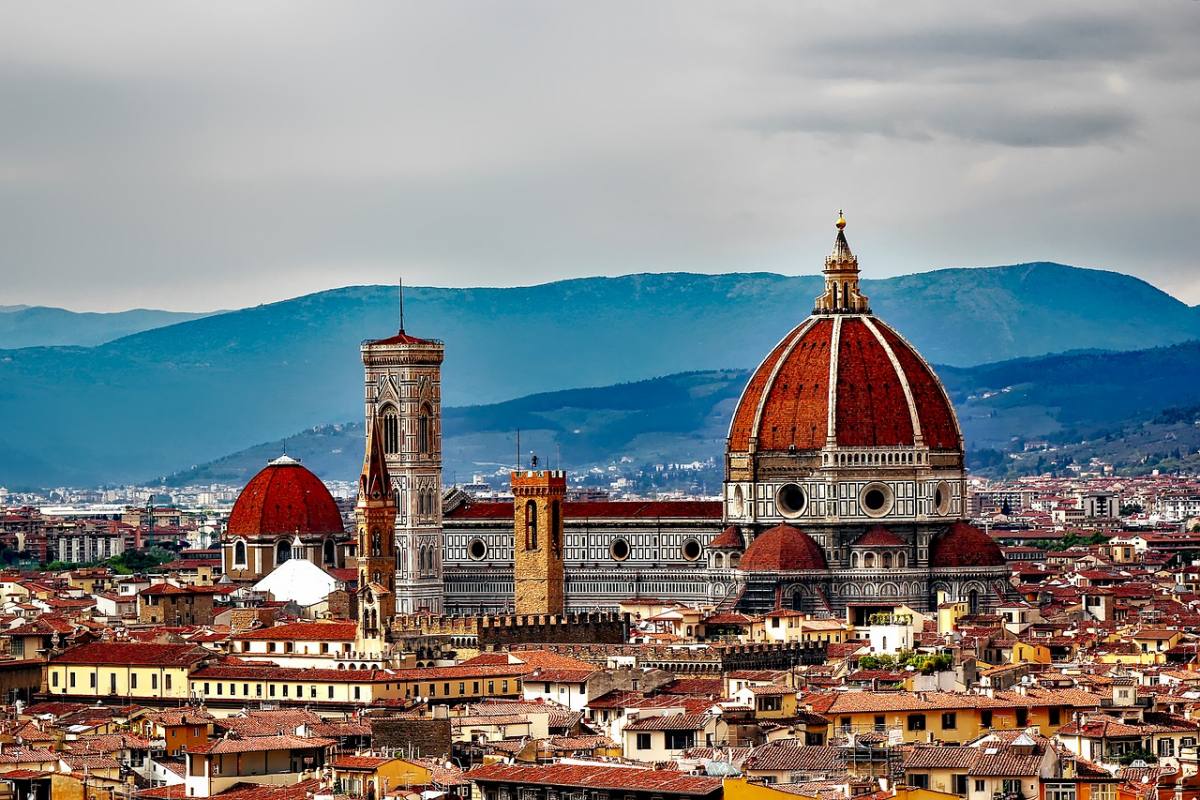 A few years ago I was actually a student in Florence as well (and since then revisited million times), which allowed me to get to know the city well enough to introduce you to some hidden gems and show you how to avoid mistakes. Here are my best tips for visiting Florence for first-time visitors.
---
Tips for Visiting Florence: How to Avoid Mistakes
1. Florence is Best Explored on Foot
The historic center of Florence is pretty compact, so everything can be reached in 20 minutes or less. During all the time I spent in Florence when I lived there and revisited it many times after, I can't think of a single time when I had to use a bus unless I was heading outside of the city.
The only exception would be a visit to Piazzale Michelangelo for that postcard view of the city, but the way up is really not as bad as some people make it sound. It usually takes me about 15 minutes walk from the Duomo.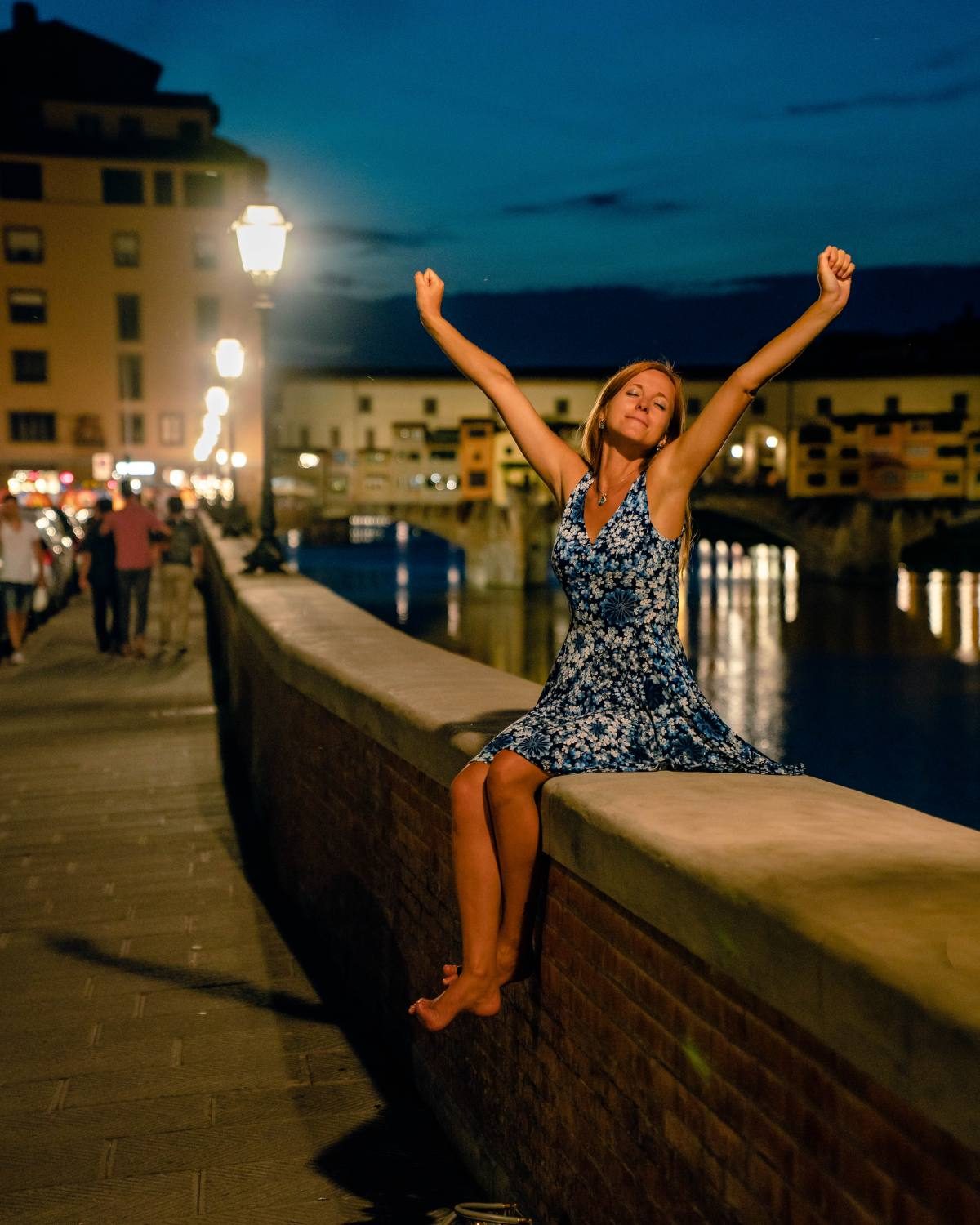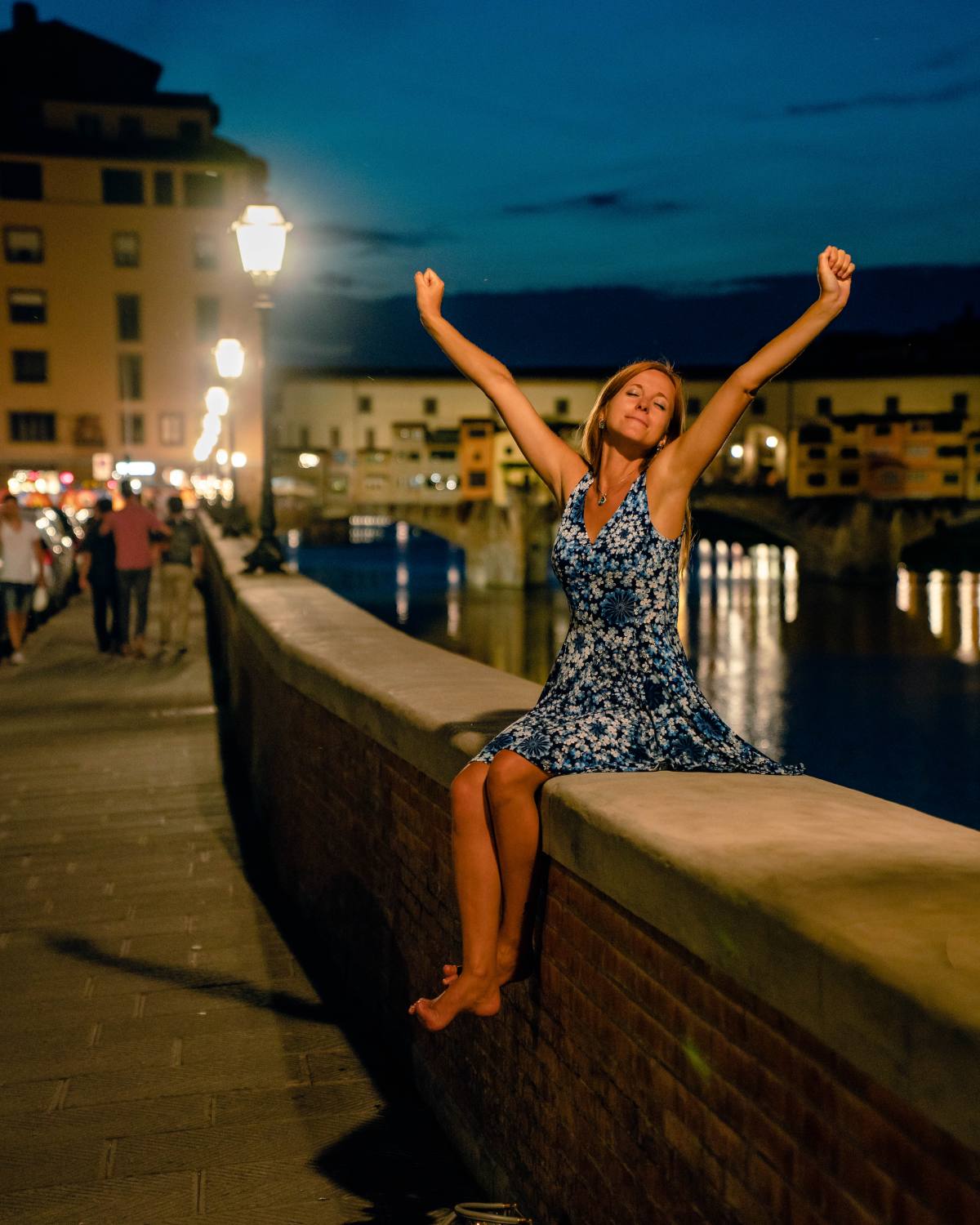 2. If Coming by Train (or Taking a Trip to Pisa): Validate your Train Ticket
Trains in Italy work well and purchasing tickets is relatively easy. You can use the self-service ticket sales kiosks in Florence train station or pre-book them online on Trenitalia.
If you're taking a regular train (Regionale) without a seat reservation, before you get on the train, you must time-stamp the ticket in a yellow machine at the station. It's valid for travel for the amount of time shown on the ticket: usually 6 hours.
The faster InterCity and Eurostar trains have reserved seats, and tickets can be used only on the train shown on the ticket. These tickets do not need to be stamped for them to be valid.
You will be fined on a train if your ticket isn't validated as they check tickets on almost every train. Unless you book tickets online.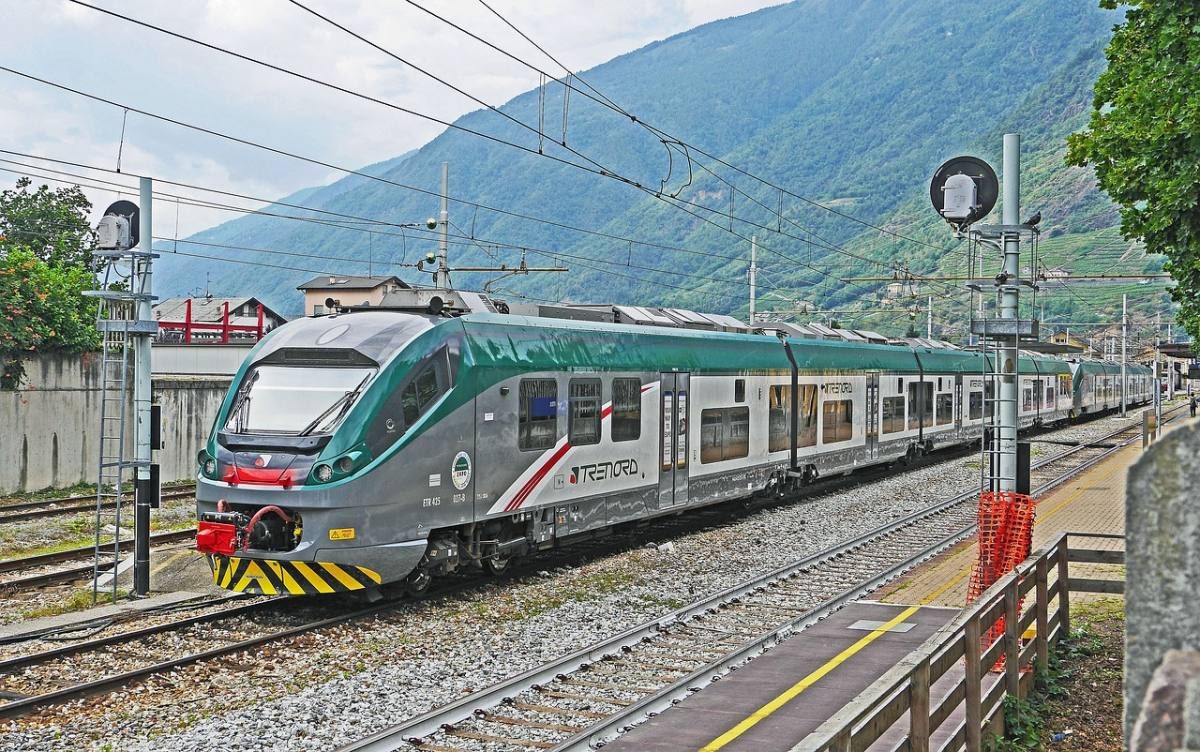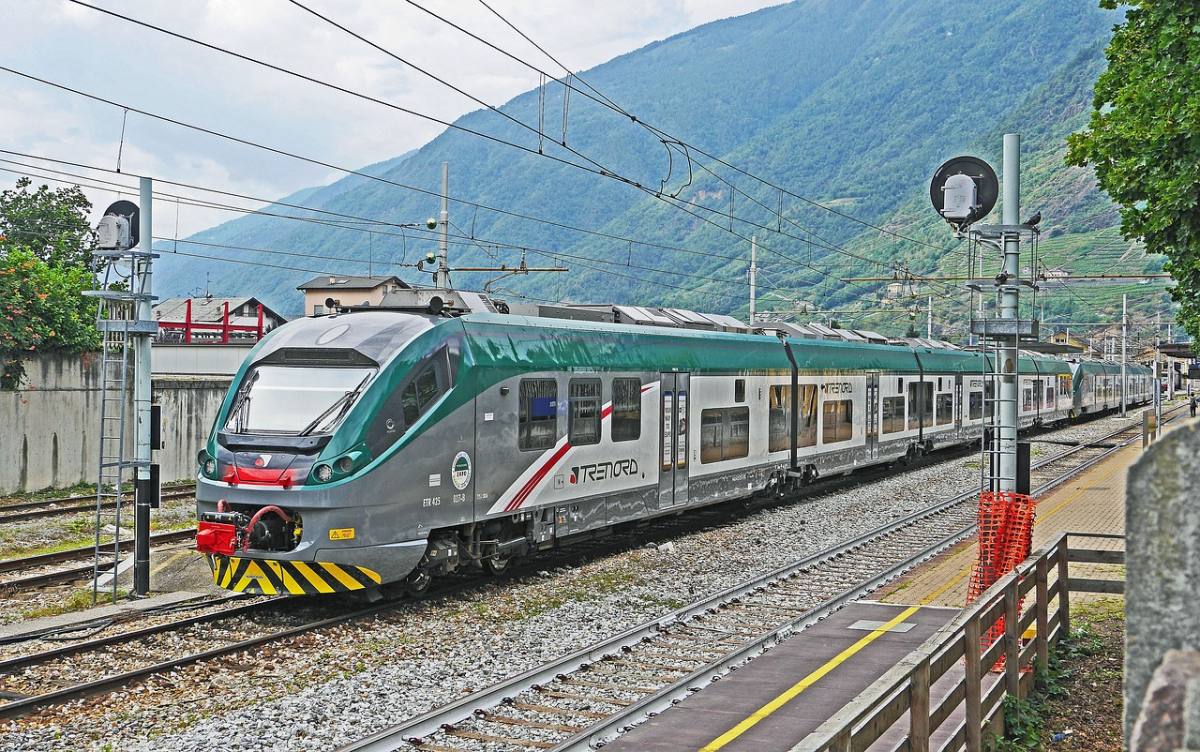 ---
3. Florence Isn't Expensive
Many visitors are afraid of visiting Florence because they expect high prices. While the accommodation prices aren't always the lowest, food can surely be affordable if you avoid typical tourist traps such as eating next to Piazza del Duomo or Ponte Vecchio.
Most things to do in Florence are actually free too, or cost between 6 to 10 Euros.
The only thing you should worry about is spending way too much on gelato which was actually invented in Florence by an architect. They're all delicious and you might want to eat is all the time.
My Tip: Go to Gelateria Dei Neri 😉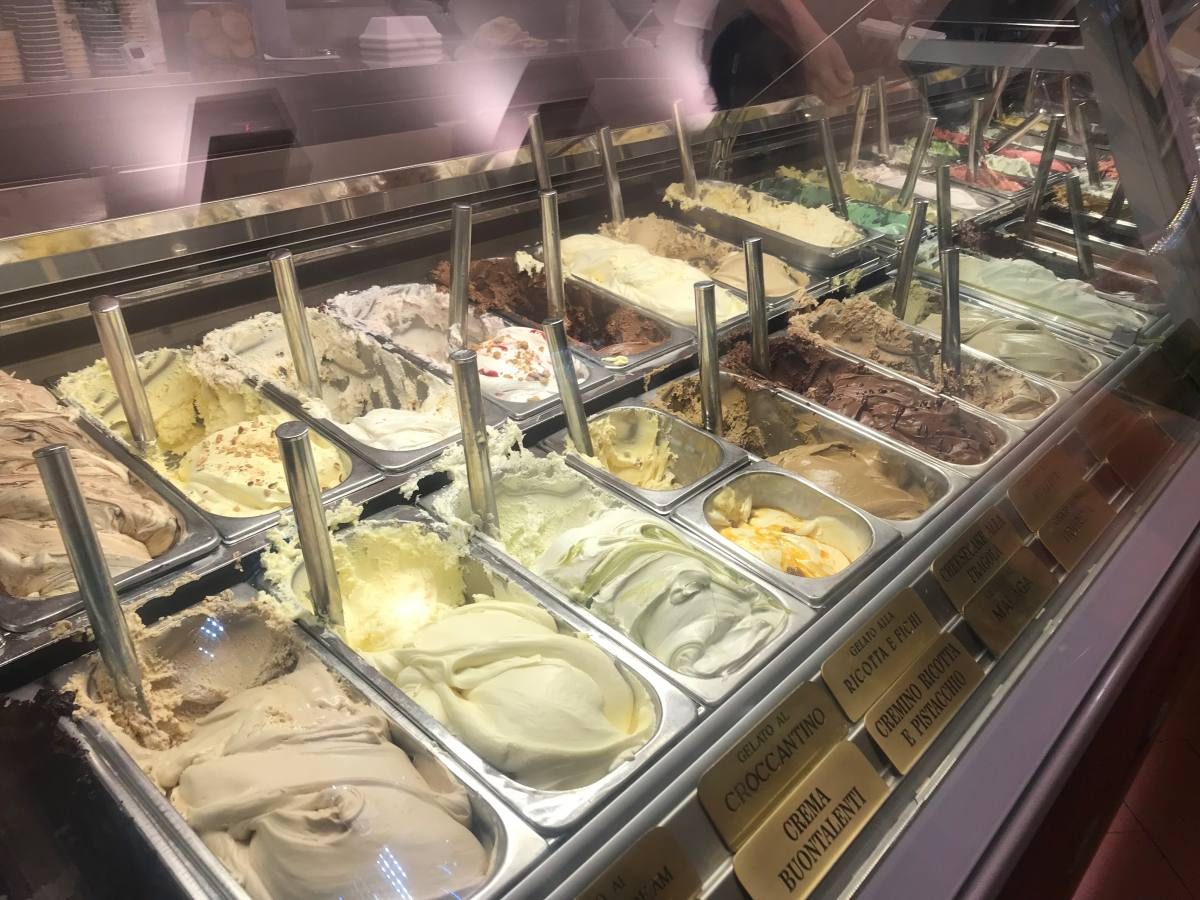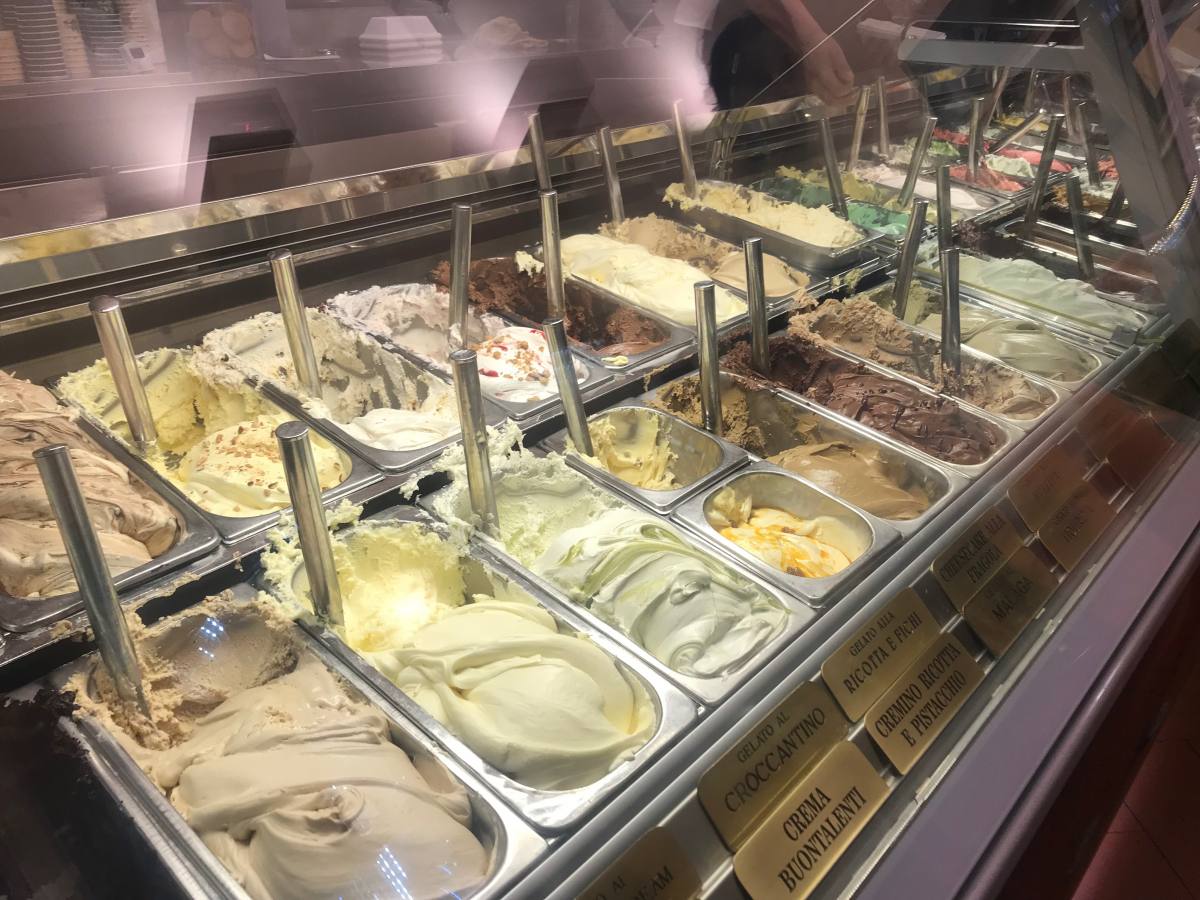 ---
4. Pre-Book Your Visit to the Museums
Florence is a city where the Renaissance started, where the most famous artists lived and created some of their best works. With 60% percent of the world's most important artworks based in Italy, museums like the Uffizi Gallery and the Galleria dell'Accademia should deserve a prime spot on your Florence itinerary.
Since both of these places are located inside historic buildings, museum officials limit the number of visitors that can be inside at a given time. That said, it gets busy.
Do yourself a favor and pre-book your tickets to these museums if you're visiting Florence in the summer or springtime. The lines are absolutely awful and without pre-booked tickets, you'll spend ages standing in line, instead of enjoying your visit.
Even if you start standing in line a few hours before the museum opens, you'll still have to wait – I just saw it myself in early June, so I can't imagine how busy it will get in July at peak season these days.
P.S. Palazzo Vecchio has a small outdoor exhibit that you can see without going inside any of the museums. There is also a statue of Michelangelo's famous David, but don't be fooled – this isn't the original David, but a replica.
While David had been standing outside for years it was moved to Galleria dell'Accademia in 1873 to preserve it better and protect it from rain and bird poop.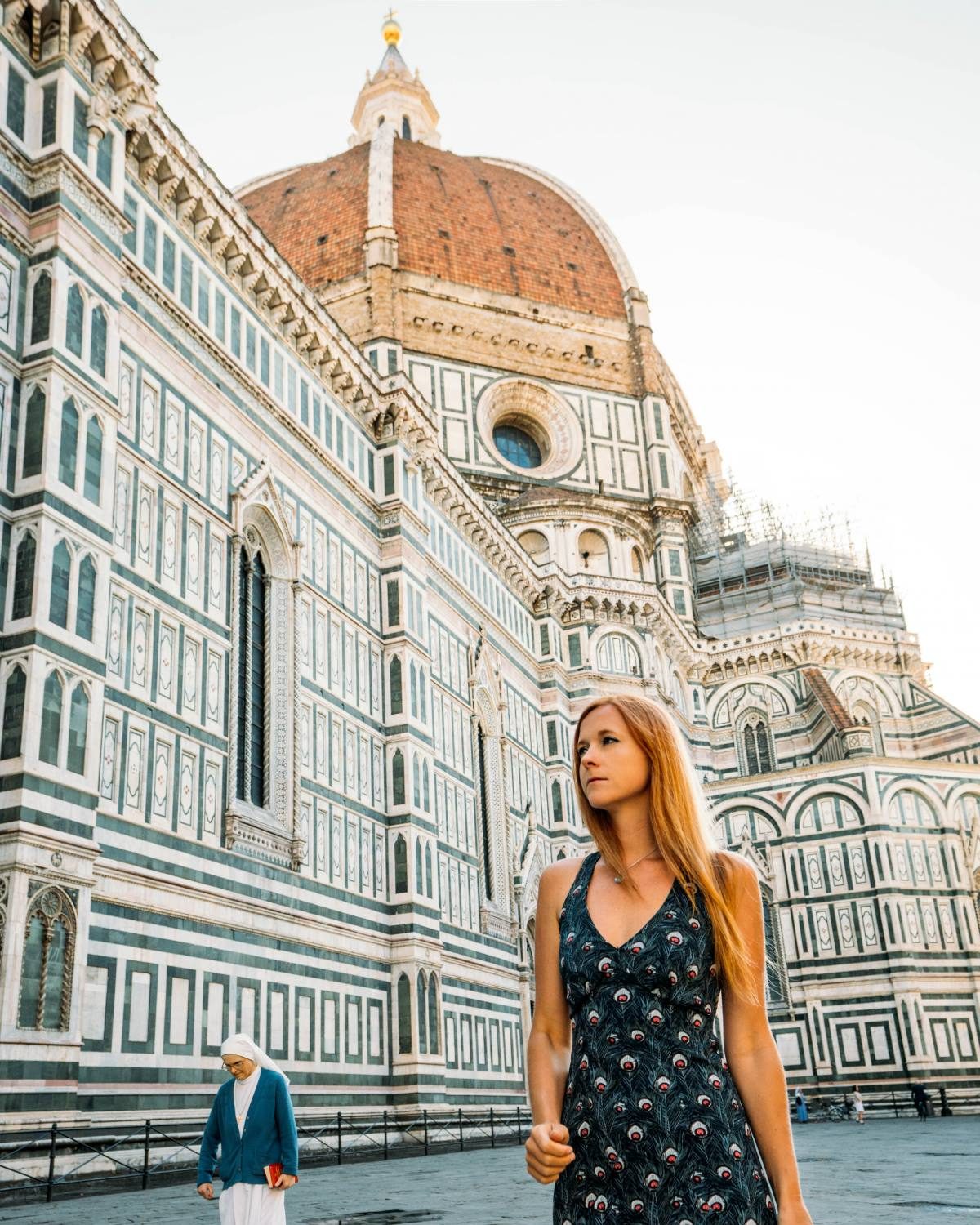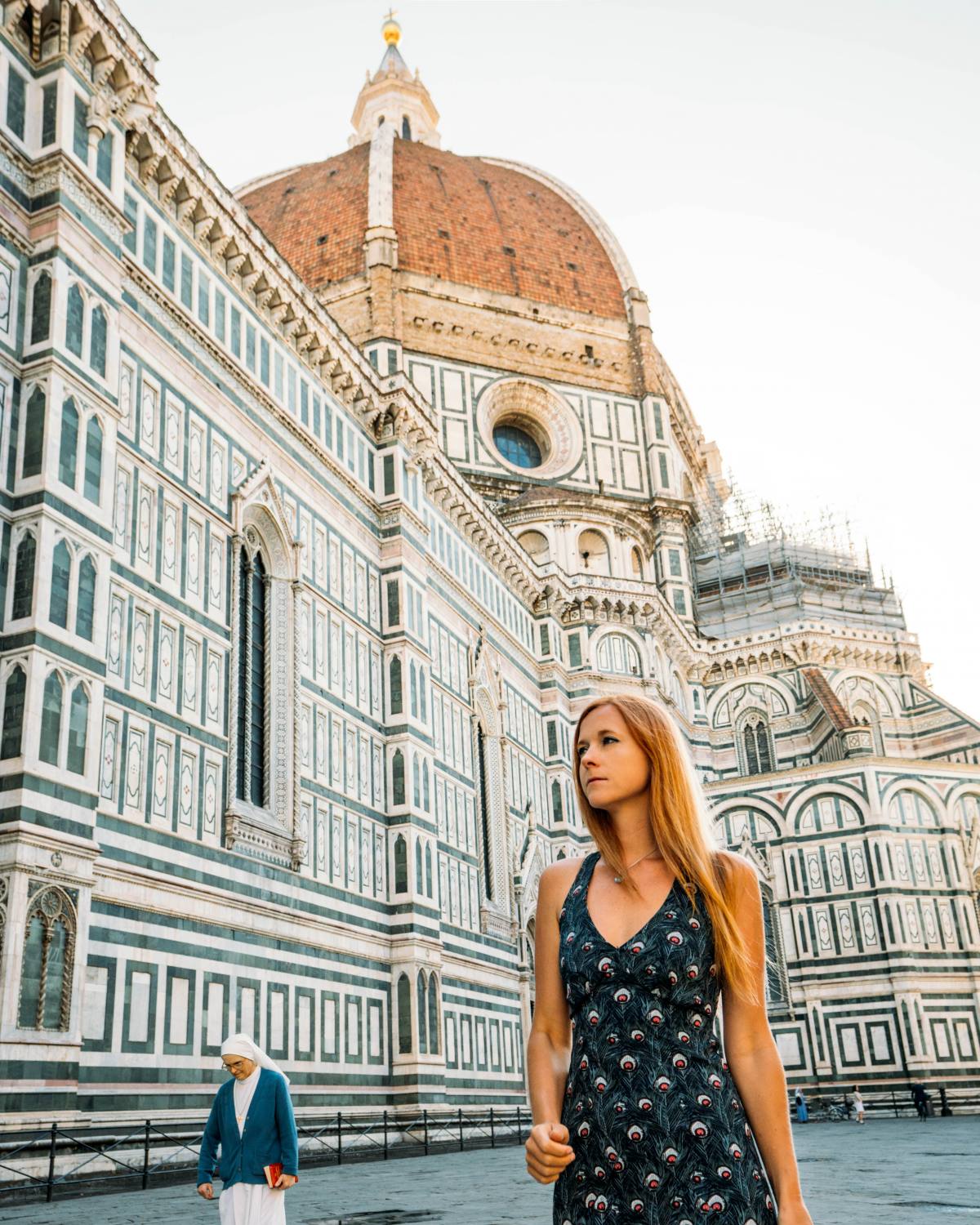 ---
5. Go Inside the Duomo to Escape from Crowds
Duomo, or the Cathedral of Santa Maria del Fiore, looks stunning from the outside, but inside it's quite plain. Due to a flood in late 1966, the art that once stunned Duomo's interior is no longer there. After the mud and excess water were cleaned, all artwork was placed in the Duomo Museum that you can visit today.
If you're visiting Florence in the summer though, it's a great place to step in to hide from the heat. It's completely free to enter, so take a peak during your visit.
When you're visiting the Duomo, consider taking the 500 steps up to see the view from the top. The view is breathtaking and offers 360-degree views over the whole city. You have to book a time slot a day ahead of time at the tourist office nearby. If they're available, pick one of the latest slots so you can see the sunset.
---
6. Head For Sunset To Miniato al Monte, Instead of Piazzale Michelangelo
When I first came to Florence years back I visited Piazzale Michelangelo. It was a place with a cafe and a restaurant, with just some tourists wandering around.
When I revisited this place this past June I couldn't believe my eyes. It was so unbelievably crowded that it stopped being this place where you just go to admire the panorama of the city.
However, slightly further up there's a little ancient Romanesque church that dates back to almost 1000 years, that much-less-crowded viewing experience.
Make sure you have time to also walk through the church and the cemetery that's home to people like Carlo Collodi (creator of Pinnochio), painter Pietro Annigoni, poet Luigi Ugolini and many more.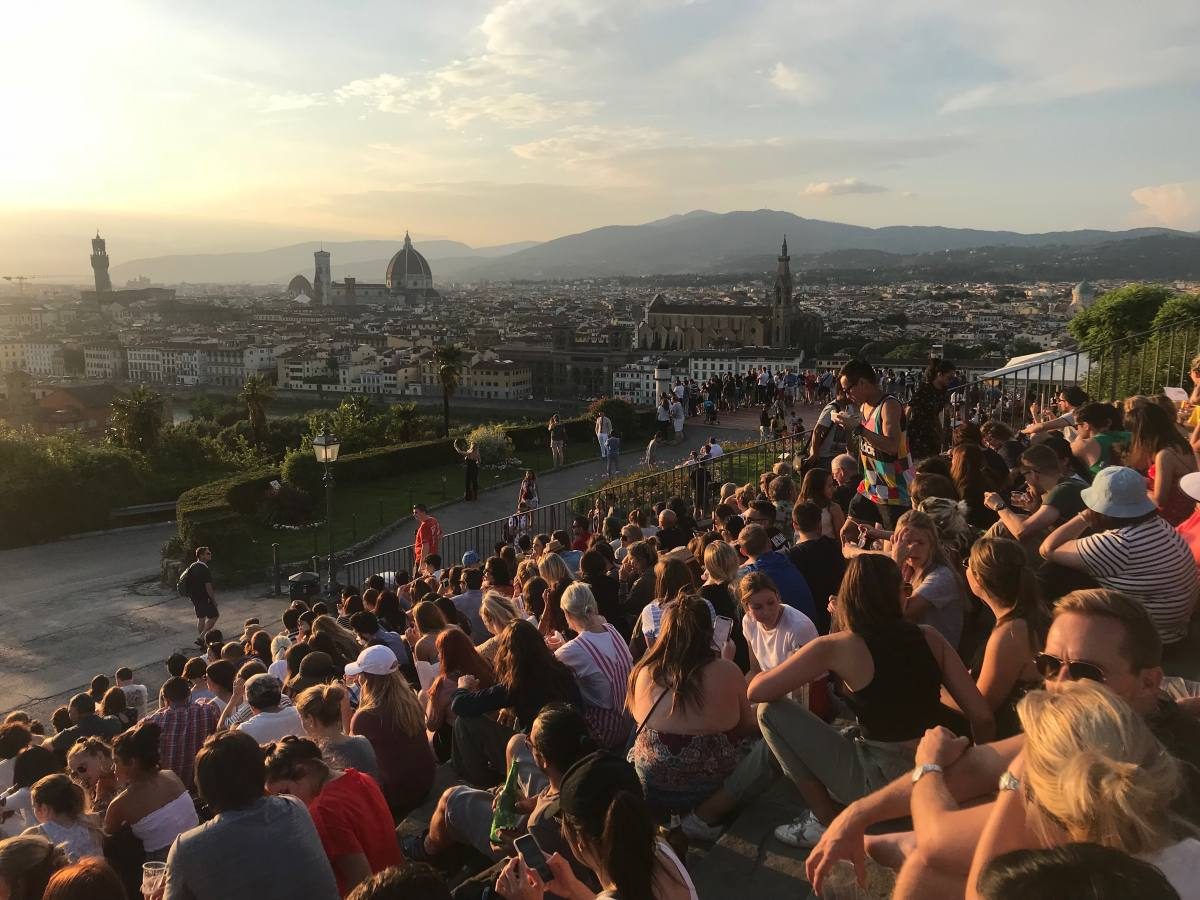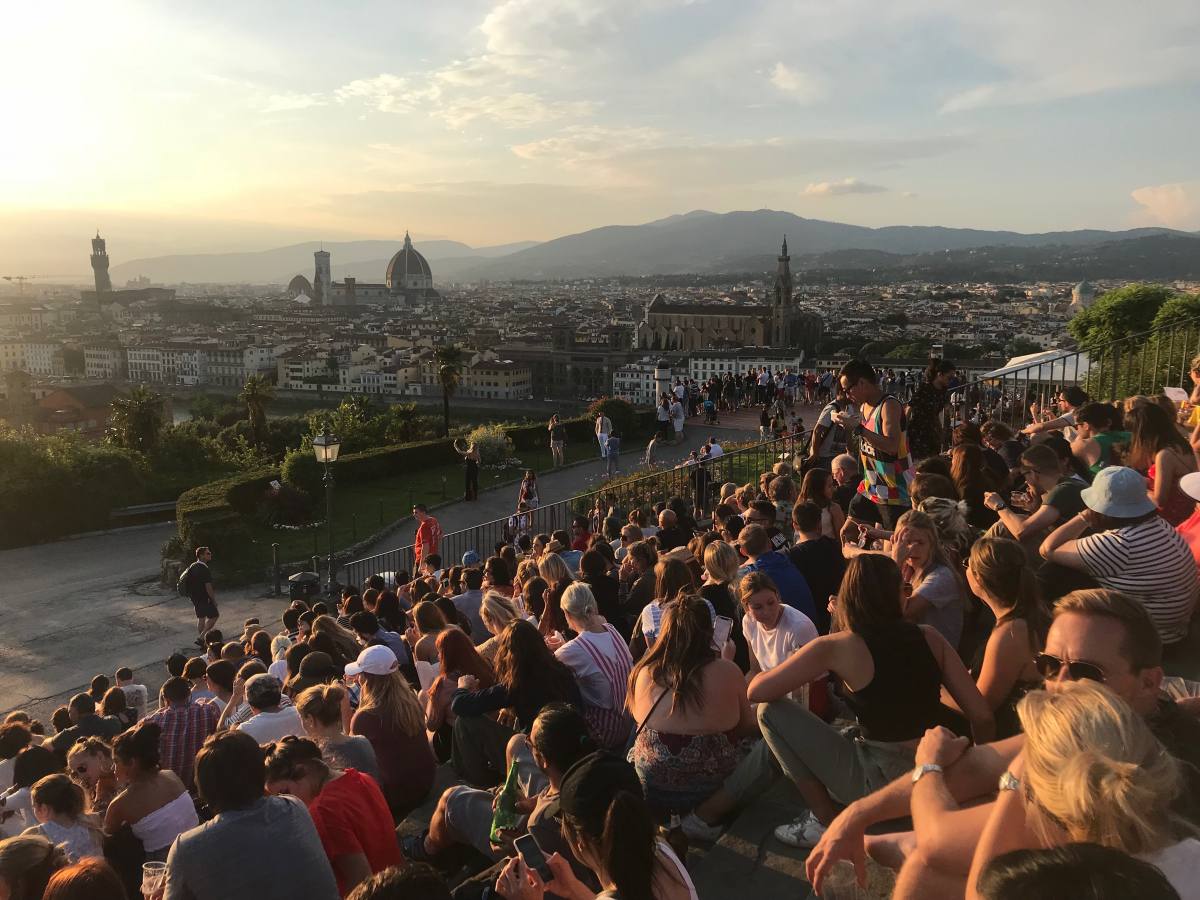 ---
7. Shopping in Florence is Great If You Know Where to Go
Shopping in Florence can mean a giant tourist trap full of penis-shaped pasta and overpriced limoncello, but you can surely find some gems.
Remember that many local shops are closed between 1-4 PM for siesta. Savvy shoppers know that different regions in Italy are known for different things, and when it comes to Florence it means leather.
My favorite spot for buying leather is a local market located on Via dell'Ariento, Via Nazionale and the Piazza San Lorenzo. There is another leather market closer to the Duomo, but this one has always felt more local.
When you visit, keep in mind that all prices are negotiable, you can only pay in cash and be careful with fakes.
---
Best Places to Stay in Florence:
For luxury: Hotel Croce Di Malta
For mid-range: B&B Le Stanze del Duomo
---
---
8. Tuscany is Gorgeous – Take a Day Trip From Florence
Tuscany is full of charming small towns, impressive wineries, and great scenery. While most tourists head to Pisa for a day trip from Florence, I would advise opting for an alternative, simply because I don't think that there are many charms to Pisa after you take these once-in-a-lifetime embarrassing selfies at Pisa Tower.
Assisi, Val d'Orcia, Perugia, or Siena would be my top recommendations for day trips from Florence. For more recommendations check out my other post.
I highly recommend renting a car for a day to do it vs a train. Especially if you're considering stopping by hot springs of Tuscany.
9. Cross the River
Most tourists stay on the northern side of the city – where the Duomo is located. Personally, I prefer the other side of the river as it feels more local. The Santo Spirito and San Niccolo areas are where you'll fall in love with Florence.
Cobblestone streets dotted with flower pots, traditional Italian coffee shops, and young locals hanging out at Piazzas in the summer.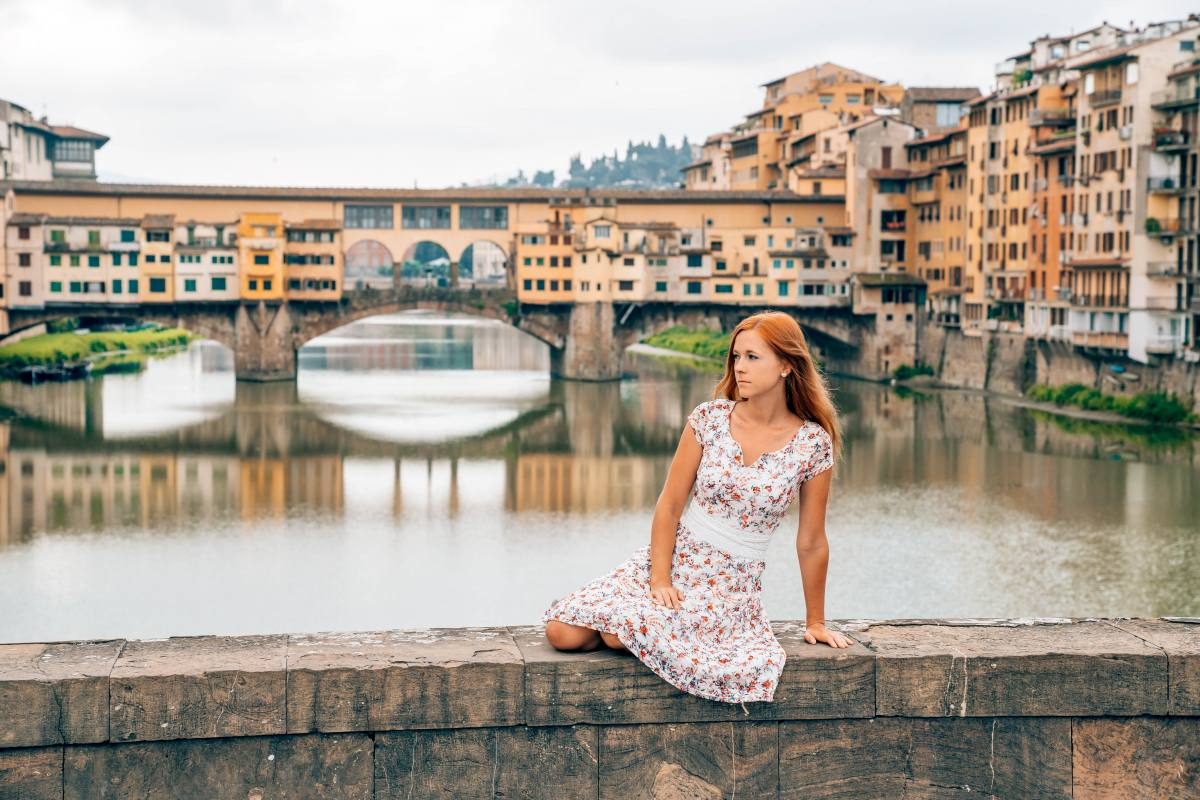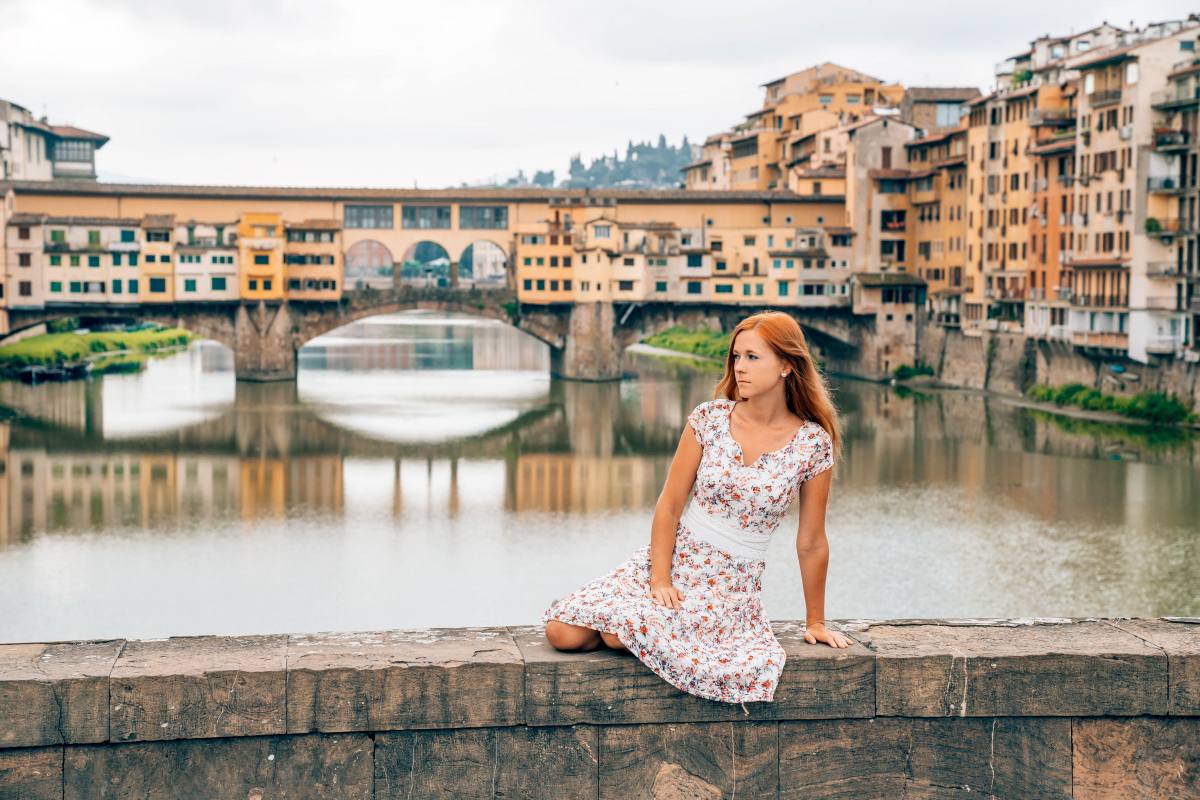 10. Italians Eat Dinner Late
Italians eat dinner late, usually around 8:00-9:00. Most restaurants around even open until 7 – 7:30 PM. Before dinner, they go for an aperitivo to a bar or enoteca (wine bar) which is sort of a happy hour, but not quite. Many bars offer a complimentary snack buffet with cured meats and cheeses, to go with your cocktail.
My Tip: Try Aperol Spritz.
Most restaurants charge a cover for table seating, listed as coperto on the menu and receipt. This is typically €1-2 per person, including children, but in touristy areas, the cover charge might be up to€4. This fee is just for occupying space and doesn't include any free bread or water.
It must be listed on the menu, and if it's not you may have it waived. Don't get too mad at coperto, since it's not customary to tip at every meal in Italy you can think of it as a tip.
Here are some of my favorite places for dinner:
Osteria Santo Spirito -> try their truffle gnocchi
La Giostra -> for Bistecca alla Fiorentina
All'Antico Viniao -> specialized in schiacciata sandwiches
Ristorante Terrazza Brunelleschi -> go for the view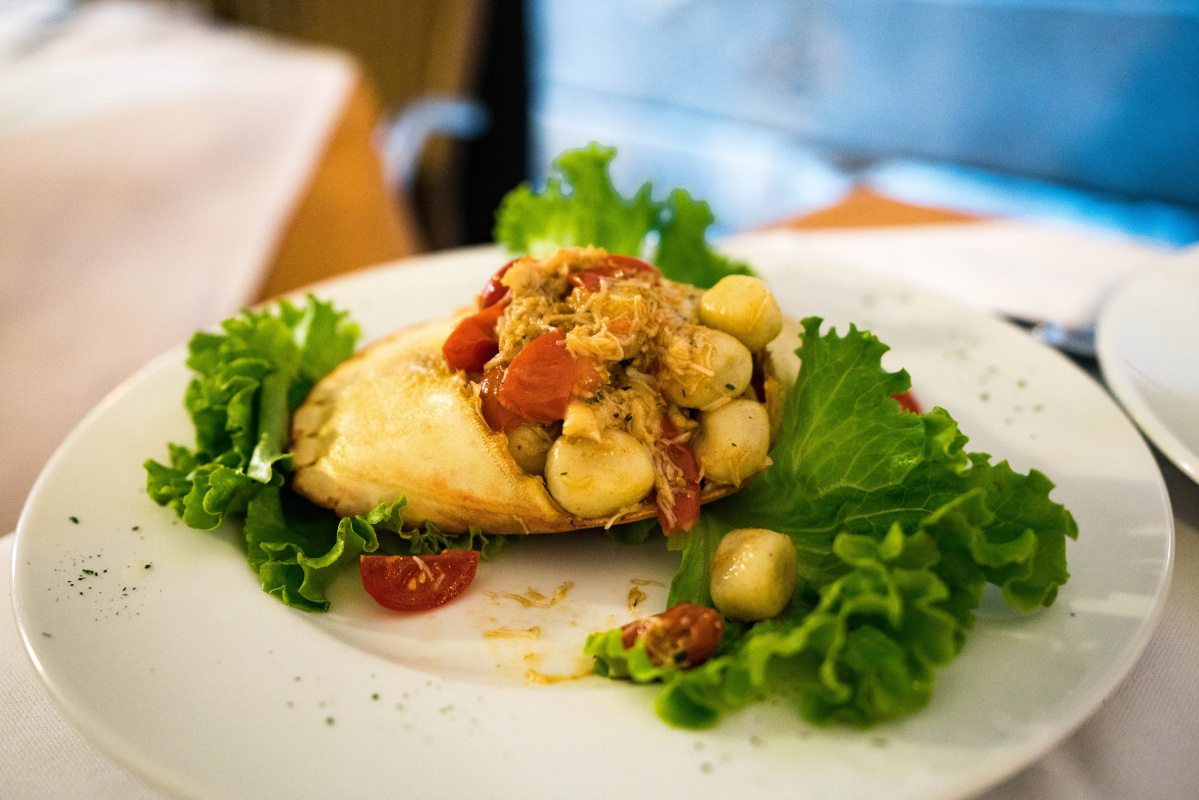 ---
11. Visit One of the Rooftop Bars in Florence
While Florence doesn't seem like a place that would be full of rooftop bars, it has a few great ones that offer a different experience, far from the crowds.
Here are some of my favorite picks for an aperitivo:
Grand Hotel Cavour,

Via del Proconsolo 3.

Grand Hotel Minerva, Piazza Santa Maria Novella 16.
SE·STO on Arno Rooftop at Westin Excelsior, Borgo Ognissanti 3.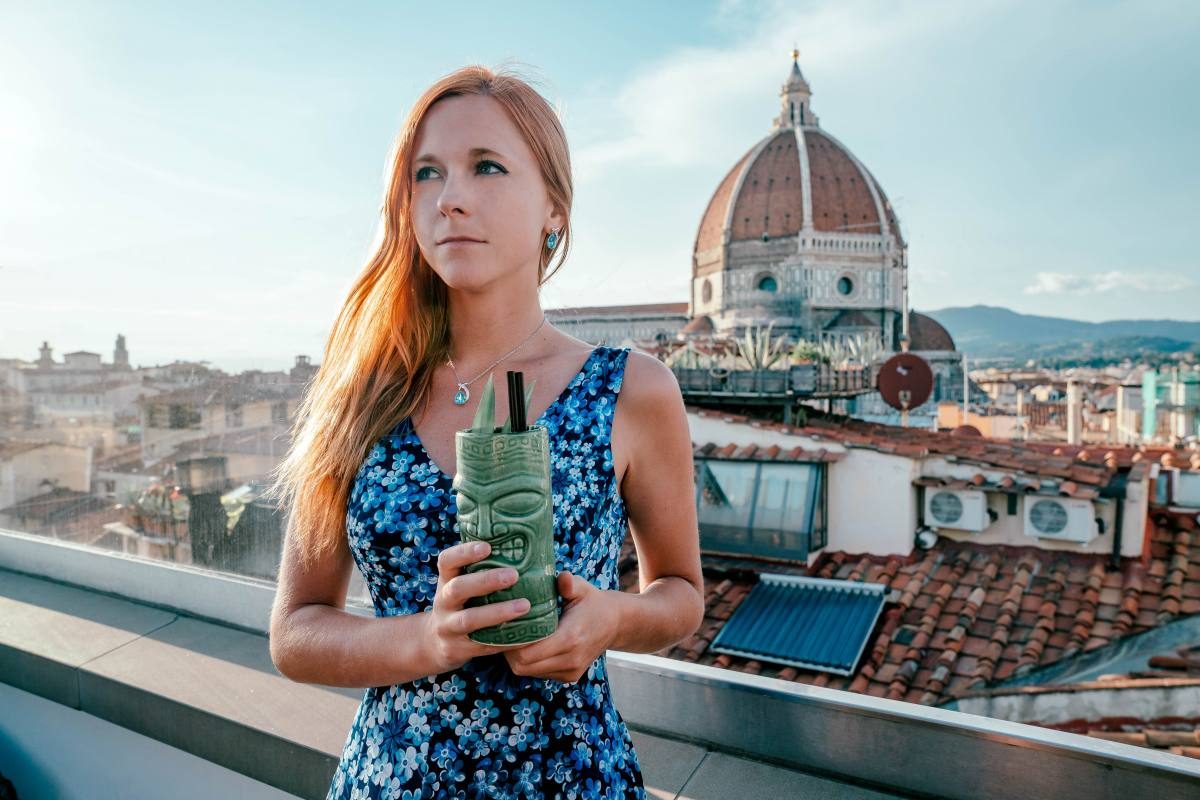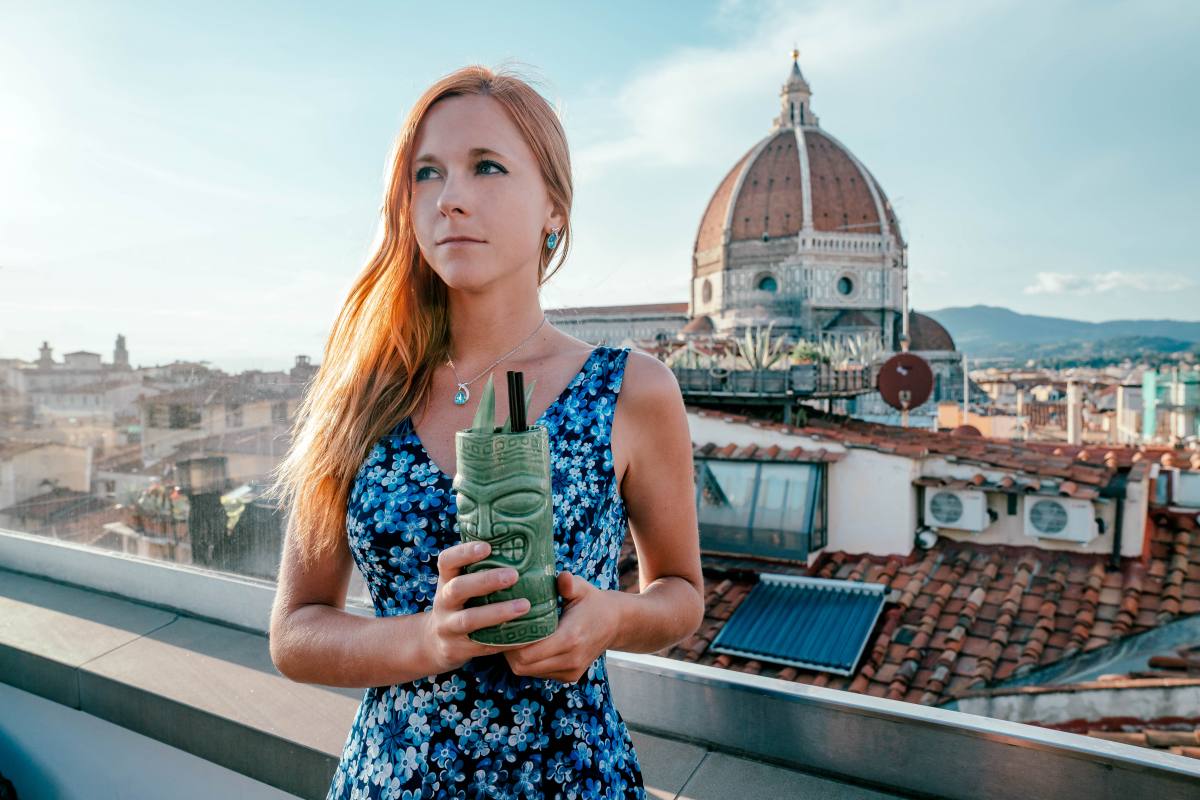 *12. Don't Get Stendhal Syndrome
Have you heard of Stendhal Syndrome? It's the idea that seeing so much outstanding art in rapid succession can cause someone to become lightheaded or dizzy. Stendhal Syndrome, however, is also considered to be a Florence Syndrome. What does it all mean?
When Stendhal (a French author, the one who wrote The Red and the Black) visited Florence in the early 1800s, he wrote about his experience of feeling dizzy after looking at the art. At the end of the XXth century, an Italian doctor noticed over 100 cases of people with the same set of symptoms when visiting Florence, hence the Stendhal Syndrome was created.
Even though the dizziness was most likely caused by wandering around the city in the midday sunshine.
---
Don't Visit Florence Without Travel Insurance
Accidents happen. Travel insurance will refund your medical costs, pay you if an airline loses your luggage, and will get you home for free in you injure yourself.
The easiest and the most reliable travel insurance is Safety Wing Travel Insurance. Get it before your trip to avoid unnecessary troubles that might ruin your holidays!
Best Movies set in Florence:
Best Travel Books about Florence:
Florence is undeniably one of the greatest cities on earth. If you follow these travel tips, you'll have a fantastic experience.