There is surely more to the city of Pisa in Italy than just the fascinating Leaning Tower. Pisa resembles ancient architecture, sensitive residents, and a wealthy artistic heritage. All these contribute to the fact that the city of Pisa makes for a charming weekend getaway and even for longer holidays.
Where is Pisa & How to Get to Pisa?
Where is Pisa?
Pisa is a city in the Central Italian region of Tuscany located on the Arno River. The capital of the Province of Pisa, this maritime city is home to a number of churches and monuments that are must-visits.
Transport arrangements are not a problem seeing that the city of Pisa is well-connected by rail, road, and air to all the main cities in Italy.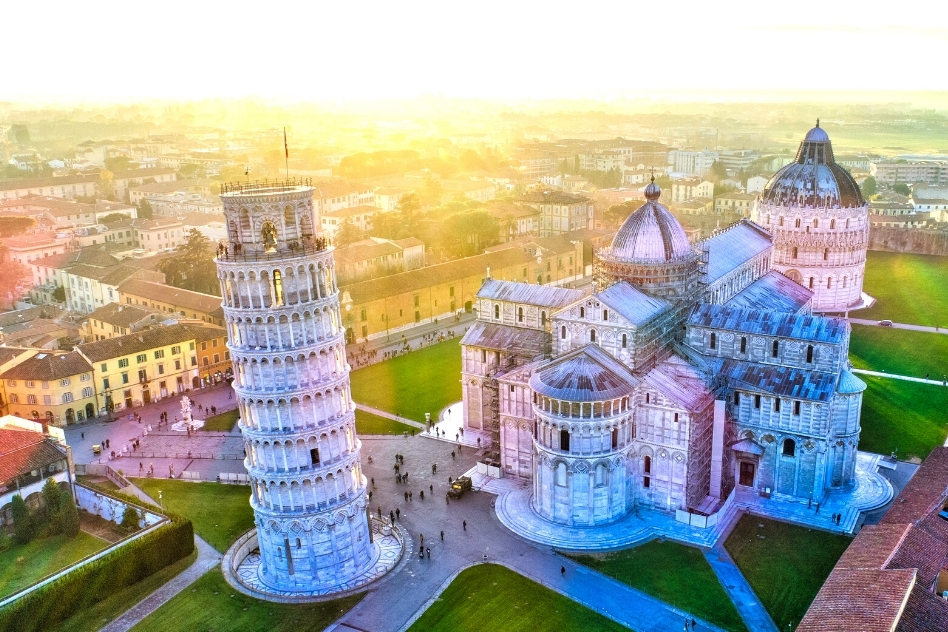 TRAIN: You can get to Pisa via train from Florence, Livorno, Lucca, Massa, Carrara or La Spezia.
BUS: If you'd prefer to look at the scenery while sitting on a bus, there are a few different bus companies plying between Pisa and neighboring cities. Try the Compagnia Pisana Transport or the Autolinee Lazzi for good connections.
CAR: With a number of brands such as Hertz, Avis, Alamo, Europcar, and others providing services, driving down in a rental car is even easier. Just remember you have to park outside of Pisa's old town due to zona traffico limitato.
Or, if you wish not to worry about arranging anything, you can get a tour.
---
Best Pisa Day Trips from Florence
Pisa is a popular day trip from Florence, and you can choose from a number of half-day or full-day tours.
You can do a half-day tour – either with just tower entry or tower and cathedral entry.
Combining Pisa with Another Nearby City
---
What to Do in Pisa?
Climbing the Tower of Pisa
The most popular reason for visiting Pisa is the Leaning Tower or the Torre Pendente di Pisa. Situated behind the Pisa Cathedral, this freestanding bell tower was constructed in the 12th century and took place sporadically from 1172 to 1372.
It was soon found that the ground on which the tower was being constructed and it started to lean just after the second floor was constructed in 1178. The wars with neighboring states of Genoa, Florence, and Lucca halted construction for decades; which actually was a good thing as it allowed the subsoil to stabilize before construction continued.
The final seventh floor was completed in 1319 and Tommaso di Andrea Pisano added the belfry in 1372.
Because of the 3.97 degrees tilt, the Leaning Tower of Pisa has 296 steps on the South facing side and 294 steps on the North facing side.
As the third oldest monument in Pisa after the Pisa Cathedral and the Pisa Baptistry, it's definitely worth a visit. Tickets cost € 18 onsite, but with the crowds, you might have to wait for hours. So best book a tour in advance!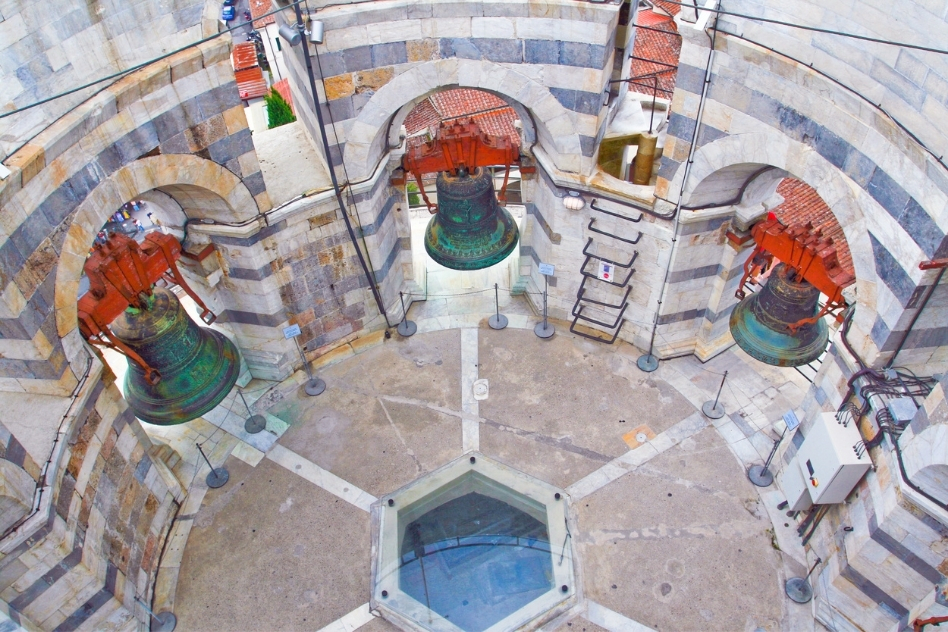 ---
See Other Monuments at Piazza del Duomo in Pisa
Some of the oldest monuments in Pisa date back to the 13th Century, like the Campsanto Monumentale. Also known as Campo Santo or Camposant Vecchio, the cemetery almost took 200 years to be completed! Legend has it that the cemetery is built upon land that was sprinkled with 'holy soil' brought from Golgotha by Pisan crusaders.
Unfortunately, during World War II, the cemetery's beautiful wall frescos were destroyed. Covering 2600 meters, it was once considered the largest painting series during its time.
There's a Jewish cemetery nearby in Piazza Dei Miracoli. Built in 1648, it is regarded being one of Europe's oldest Hebrew cemeteries.
Get Wowed by Piazza Dei Cavalieri
The fascinating Piazza Dei Cavalieri was once the seat of a military order called the Knights of St. Stephen. There is a statue of Cosimo I de Medici in the center of the square. The nearby Church of Saint Stephen of the Knights has a marble facade and ceiling of gold-painted wood.
You don't need to travel far to see a number of historic buildings, from the Palazzo della Carovana, Palazzo dell'Orologio, Palazzo del Collegio Puteano, Palazzo del Consiglio dei Dodici, to the Church of St. Rocco.
Walk Down. the Bridge over River Arno
There is a popular 'Pisa Game of Bridge' every June at the Mezzo Bridge, which is the most central of the five bridges that link the city into a cohesive whole.
Pisa is also loved for its beautiful building in the Lungarni quay area.
One of the world's most famous murals is the 180-meter 'Tuttomondo' in St. Antonio Convent near Piazza Vittorio Emmanuelle II. Designed by Keith Haring (1958-1990), it features 30 characters blending together to represent peace and harmony in the world.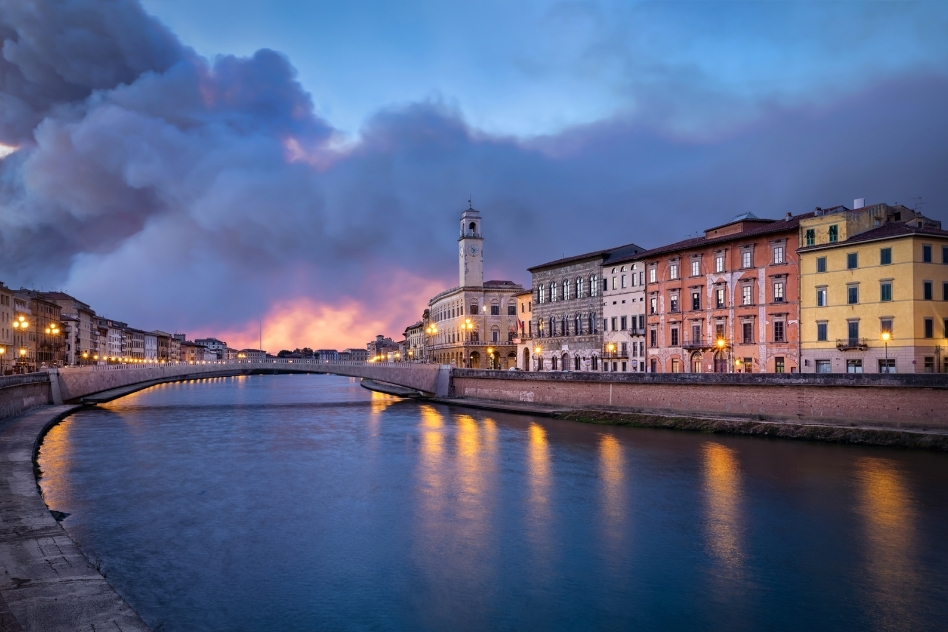 ---
Explore Pisa's Shopping Markets
You can go shopping for finely crafted terracotta, beautiful shoes, handcrafted leather goods, and captivating wooden furniture at the market named the Piazza Delle Vettovaglie situated in the center of Pisa.
The market is surrounded by a 16th-century portico. This market is held on the second weekend of each month. During July and August, the Piazza Dei Cavalieri streets are also the setting for a huge open market.
You can also pay a visit to the intriguing antique market in Pisa, and those at Borgo Stretto are worth mentioning separately.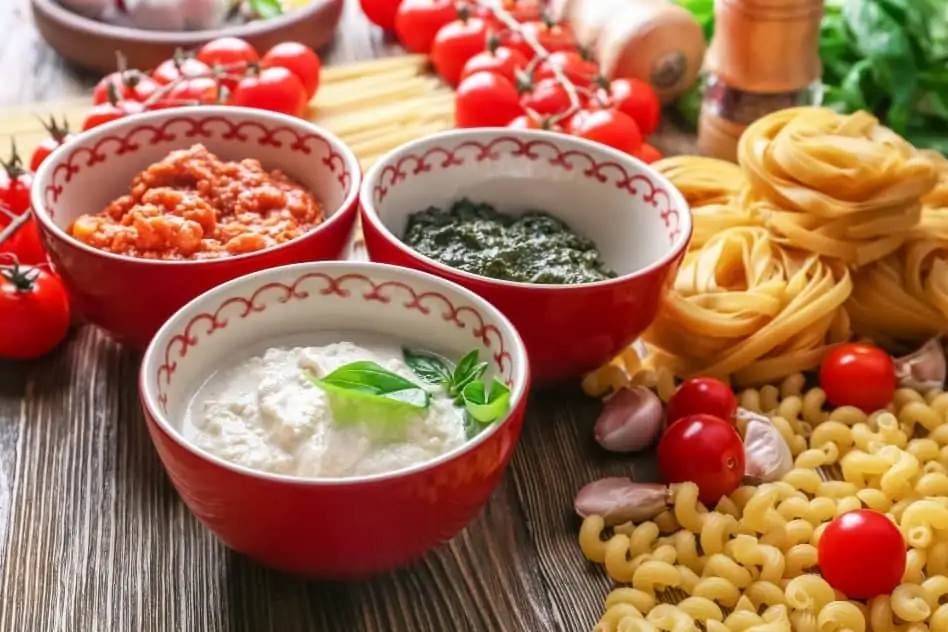 ---
Indulge in Local Food
When dreaming about your trip to Pisa, one can not help but think about the diverse cuisine that combines the best of the sea, farmlands, and hilly landscape that is known for its grain, vines, and olives.
The typical dishes you can savor in Pisa include tomatoes named Pisanello, the special Pecorino cheese, Monte Pisano, famous olive oil, and lamb the Parco di Migliarino way.
Tuscan bread sans salt is the base of any Pisa meal. First-course soups with bread, bean, or Pappa with cabbage soup in the Pisan style are absolutely delectable.
The Pisan cooks have a secret about preparing the most delicious mussels; regretfully, they won't tell you their secret ingredients unless you take one of their food tours and classes!
If you're a foodie, try visiting some of the markets or book a private class to learn how to cook the best tiramisu. While drinking local wine, obviously.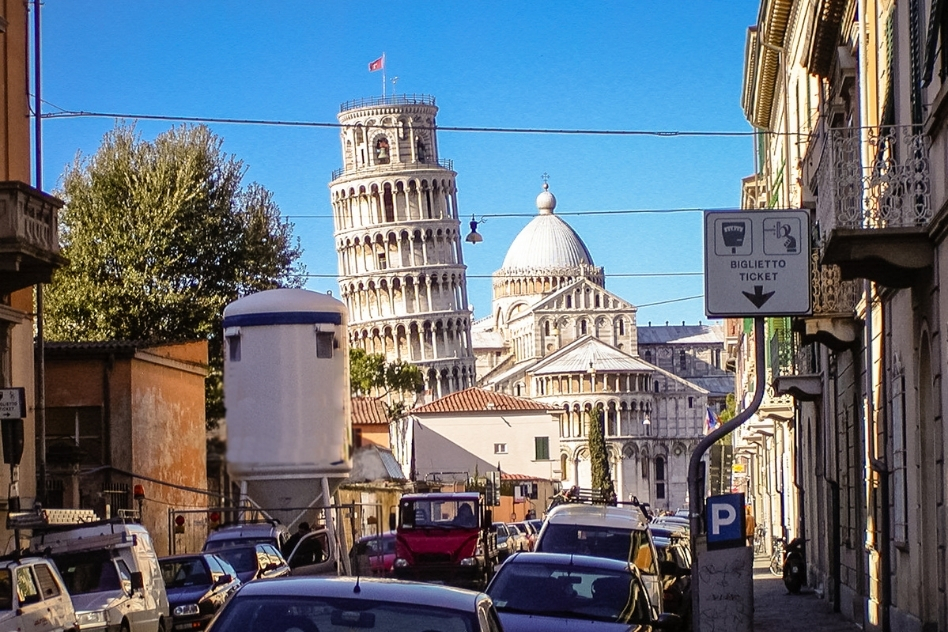 ---
If you decide to spend the night: Where to Stay in Pisa
There are all categories of hotels dotting Pisa. Here are some of the top choices for your stay in Pisa, Italy!
Luxury Hotels in Pisa
Grand Hotel Duomo – Located in Old Town just a stone's throw from the Leaning Tower of Pisa and the Cathedral. This luxury hotel allows pets free of charge.
Hotel Republica Marinara – 5-minutes from the Tower of Pisa by car or 30-minutes by foot, this luxurious hotel is in a quiet location.
Grand Hotel Bonnano – Less than a km from the Pisa Cathedral and the Leaning Tower, this hotel has comfortable rooms and family rooms.
Hotel Bologna – Centrally located, this hotel is within walking distance of the major tourist attractions.
Mid-Range Hotels in Pisa
Rinascimento Bed & Breakfast – Old Renaissance house that was renovated but still retains its old flavor.
Royal Victoria Hotel – Budget friendly hotel overlooking River Arno.
Budget Hotels in Pisa
Hotel Amalfitana – Budget hotel within walking distance of the attractions.
Hotel Villa Primavera – Clean and comfortable pocket-friendly hotel with very friendly staff.
Hotel Astor – Really friendly staff, soundproofed rooms, and chic decor.