Flying to Rome? Keep in mind that there are two airports in Rome. One is more convenient than the other.
The main airport is Leonardo da Vinci International Airport in Fiumicino (FCO). It offers a wide range of connections internationally and locally. Chances are that if you're flying to Italy from the US you'll be landing at Fiumicino.
Then there's Rome Ciampino Airport (CIA) is the second of Rome's airports. It's a popular option for cheap airlines like Ryanair and Wizzair.
Fiumicino Airport in Rome (FCO)
Leonardo Da Vinci Airport is one of the most punctual airports in Europe. Although, it's almost always busy!
Fiumicino Airport has two terminals for passenger flights – Terminal 1 and Terminal 3. It has plenty of facilities such as lounges and restaurants.
Wifi is available for free across the various terminals.
I always tell people that if they're renting a car in Italy from Fiumicino Airport you must expect long lines. If you're flying out, plan to be there at least two hours before your scheduled flight time to leave enough time to check-in and security.
If you're flying with kids Fiumicino offers a dedicated security line, similar to Milan Malpensa Airport.
If you're traveling with children connecting via Fiumicino to another Italian city on a long layover make sure to stay in the lounge on the international side (before crossing security leading to the EU flights). The international lounge has a dedicated room for children with a playground, but the European section of the airport does not.
And speaking of long layovers Fiumicino offers luggage storage in Terminal 3 during daytime hours.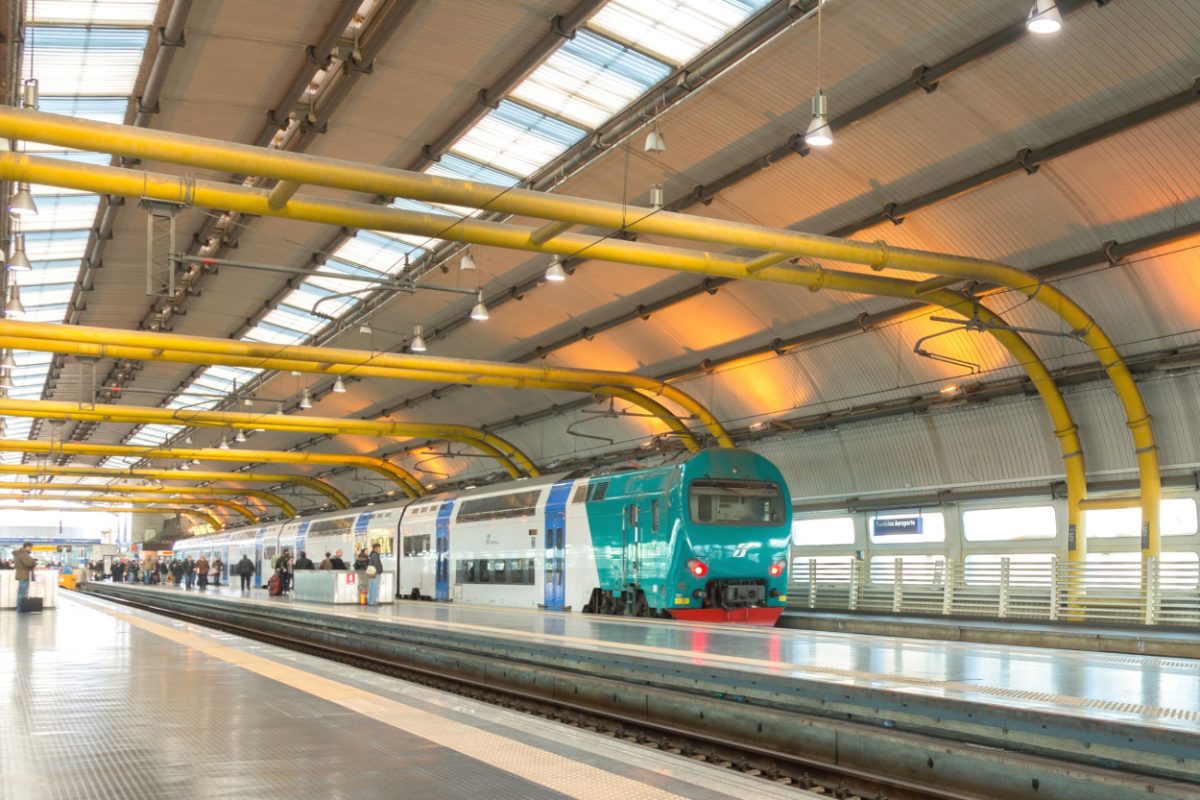 How to get from Fiumicino Airport to Rome
Fiumicino is situated in the nearby town of Fiumicino, about 40 km (25 miles) from the center of Rome. To get there you need time, but it's relatively easy.
Train from Fiumicino to Rome
You'll see the sign for trains in Arrivals. Just a ten-minute walk, the station is connected to the terminals by an elevated tunnel and several escalators. Your best option is Leonardo Express.
Leonardo Express goes directly to Roma Termini Station to Fiumicino. The journey takes 32 minutes and the cost is €14 each way.
Departures are scheduled every 15 minutes. The service is guaranteed even during strikes and is usually on time. From Roma Termini you can then reach your destination using the subway lines.
You can buy tickets at a ticket counter at the station or at vending machines in the arrivals hall.
Bus from Fiumicino to Rome
Shuttle buses connect the center of Rome and Fiumicino Airport. Departures are regular and usually leave between 5:30 am and 11:00 pm. These connect the airport to Rome Termini Station.
Terravision is a well-known company and it's a cheaper solution than the train. The ticket price starts from €5.80 and has a reduced cost if you book in advance or if you buy the round trip formula. Kids under 4 travel for free.
If you buy your ticket online, you'll be asked to indicate the date and time of your trip. Don't worry because only the day matters – you can take any bus within the day depending on availability.
If you don't book in advance for any of the above bus services, chances are there will be a bus arriving at some point due to their frequency. Tickets usually cost between €8 and €10.
Taxi from Rome Fiumicino Airport
The taxi stand is directly outside the airport exit. It's a costly option and some drivers might want to ask you for more money, but it should cost not more than €50 to central Rome.
Where to sleep near Rome Ciampino Airport
The closest is Air Rooms Rome Airport by HelloSky. It's a four-star hotel located inside the airport, connected to the terminals by an overpass.
A bit further out from the airport is the area around Parco Leonardo. Many hotels offer free shuttle services to the airport and the cost of a night's stay is between 50 and 60 euros for a double room.
---
Ciampino Airport in Rome (FCO)
Ciampino Airport is actually located closer to the center of Rome than Fiumicino. It's actually closer to central Rome than Fiumicino but often might take longer to get to.
Ciampino Airport is much smaller compared to Fiumicino, and going through security won't take you long. It's also a decent airport in Rome.
The airport also has wifi, but naturally due to its small size facilities are very limited.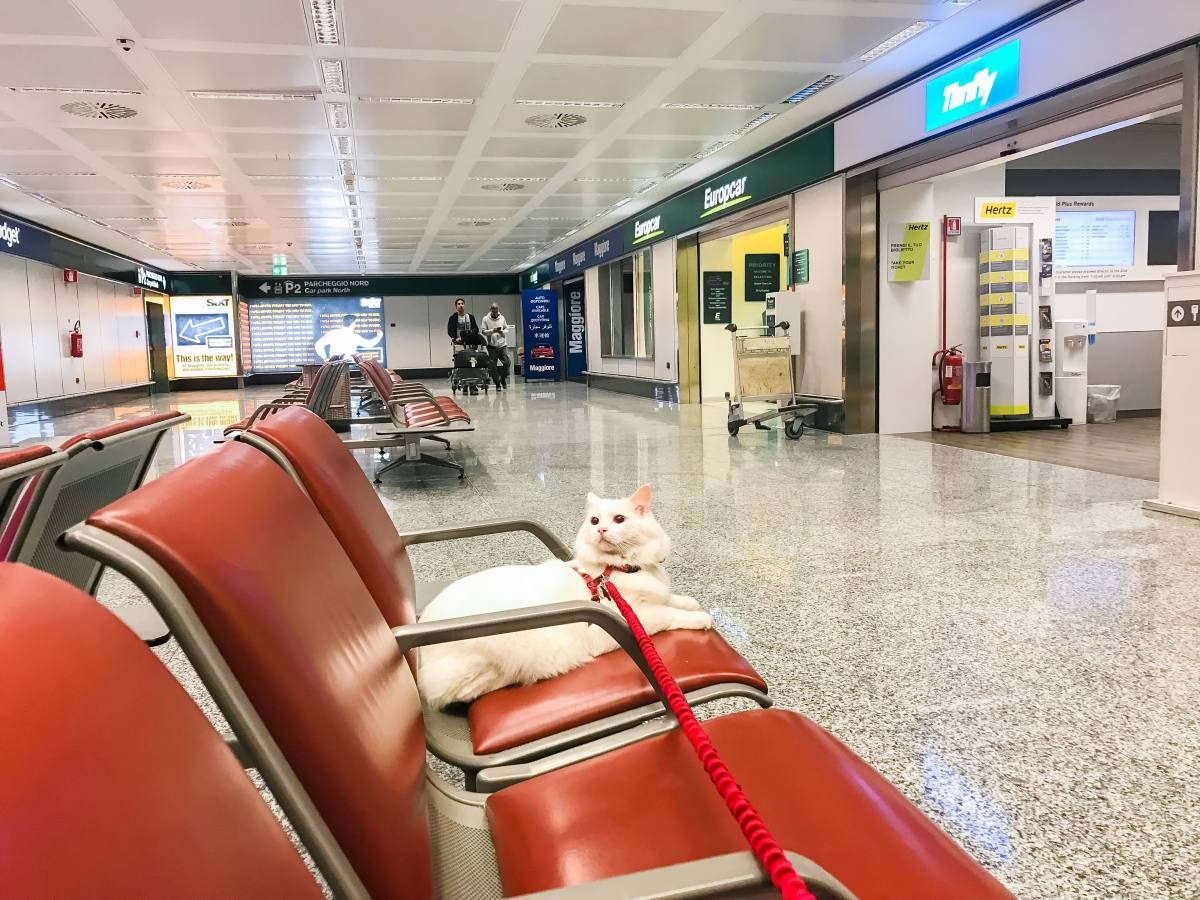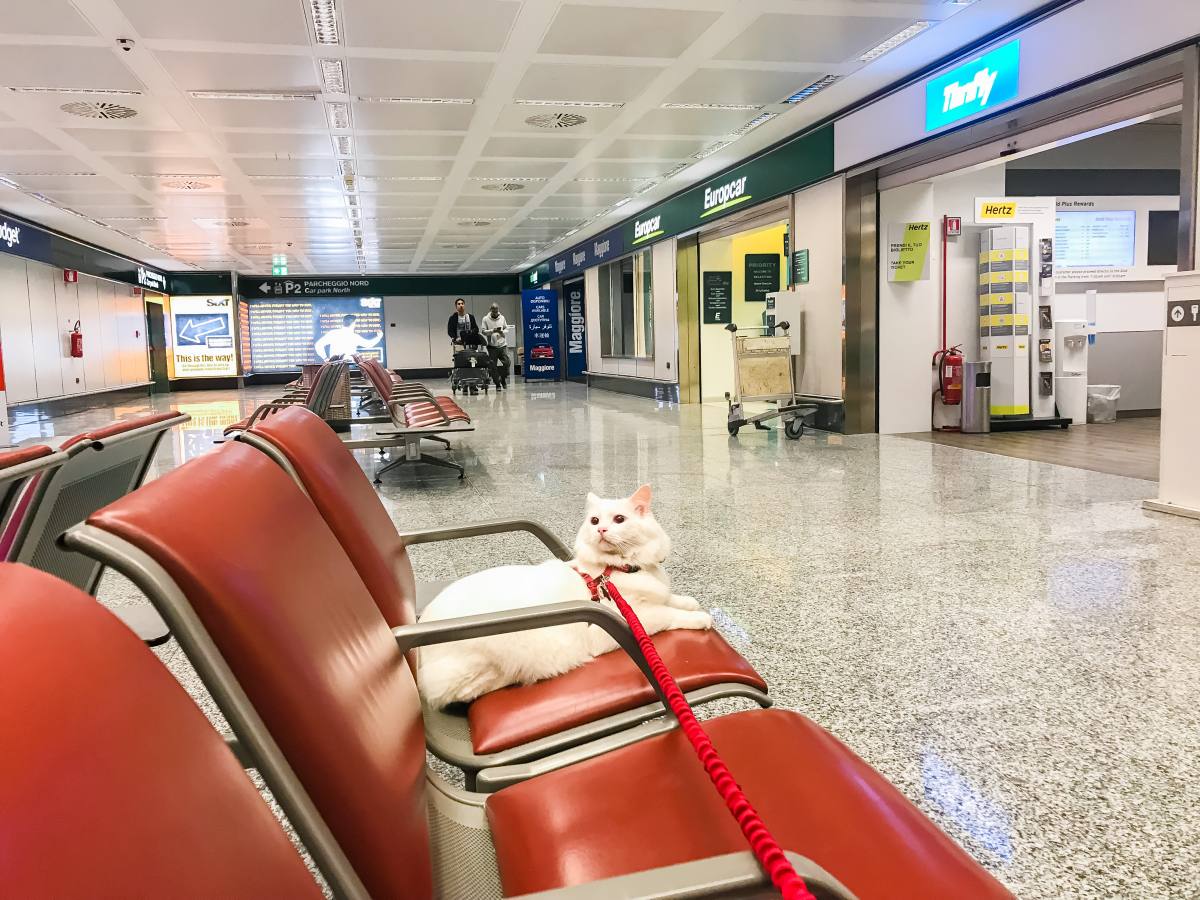 How to get to Ciampino Airport
To travel from Rome to Ciampino Airport, you can't take a direct train like the Leonardo Express to Fiumicino. You can opt for a combination of train and bus.
First, take a train from Rome Termini Station to Ciampino (town), and then take a bus directly to the airport. This combination route takes around 40 minutes, is available throughout the week, and costs €2.70.
Alternatively, you can take a Terravision bus from Rome Termini Station to Ciampino Airport, which is a more convenient option. The bus service runs multiple times a day, takes about 45 minutes to reach the airport, and costs €6.