Are you planning your holiday to Europe soon, but wondering which cities in Europe to visit?
Even though Europe is the smallest continent on earth everyone is dreaming of traveling of because of its incredible history, culture and
If you're a city person and would like to experience and explore the European capital and beyond, then you'll truly enjoy my list of cities in Europe.
I'm European, born and raised in Europe, and traveled all over growing up. I also lived all over the continent in my adulthood in different cities and countries.
What Do You Want to See and Do?
When people start asking me where should they go in Europe and what to do in a certain city, I can't give them an easy answer before knowing their interests, time of the year, whether they travel as young adults, couples, family with children. All these things matter when choosing the best places to visit in Europe.
Different places might be recommended for winter, couples, or families with children.
It's safe to say though, that first-time visitors to Europe mostly opt for France, Italy, Spain, and often the United Kingdom. Paris, Rome, Barcelona, London, Amsterdam, and Venice all make the must-see list for many travelers to Europe.
What Can You Do?
Most European cities have excellent public transportation, so there's no need to rent a car like in the US. However, if you want to visit neighboring places during day trips renting a car might be your best option.
Whatever transport option you choose, make sure you take some good shoes as you will most likely be doing a lot of walking during your trip!
How Many Days Do I Need in Each European City?
The general rule is that larger European cities require 2-4 full days (3-5 nights), and smaller cities generally only require 1-2 full days (2-3 nights).
What is the most photogenic place in Europe?
The most photographed monument in the world is the Eiffel Tower, located in Paris, France which makes Paris the most famous city in Europe for photography.
If you're all about stunning cities with views, architecture, and landscapes I must say that Annecy and Colmar will top your list.
The Most Iconic Cities to Visit in Europe
NOTE: cities in certain places haven't made it onto the list at all, for example, Iceland or Switzerland. I absolutely love both and I think both are absolutely incredible to visit, but these countries thrive on smaller towns and nature, not big cities. If we're talking about cities to visit in Europe these simply don't fit the list.
1. London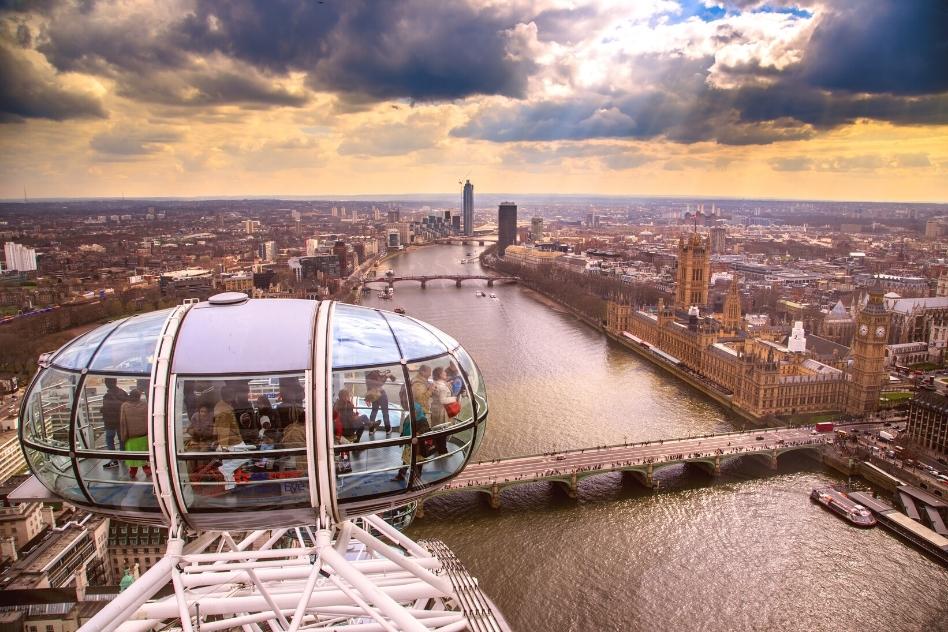 London is packed with an interesting history and iconic sites. It's a city that sucks you in and you end up loving it (speaking from experience here).
There are endless possibilities of things to do in London, along with numerous day trip options and the bustling Theatre District.
2. Venice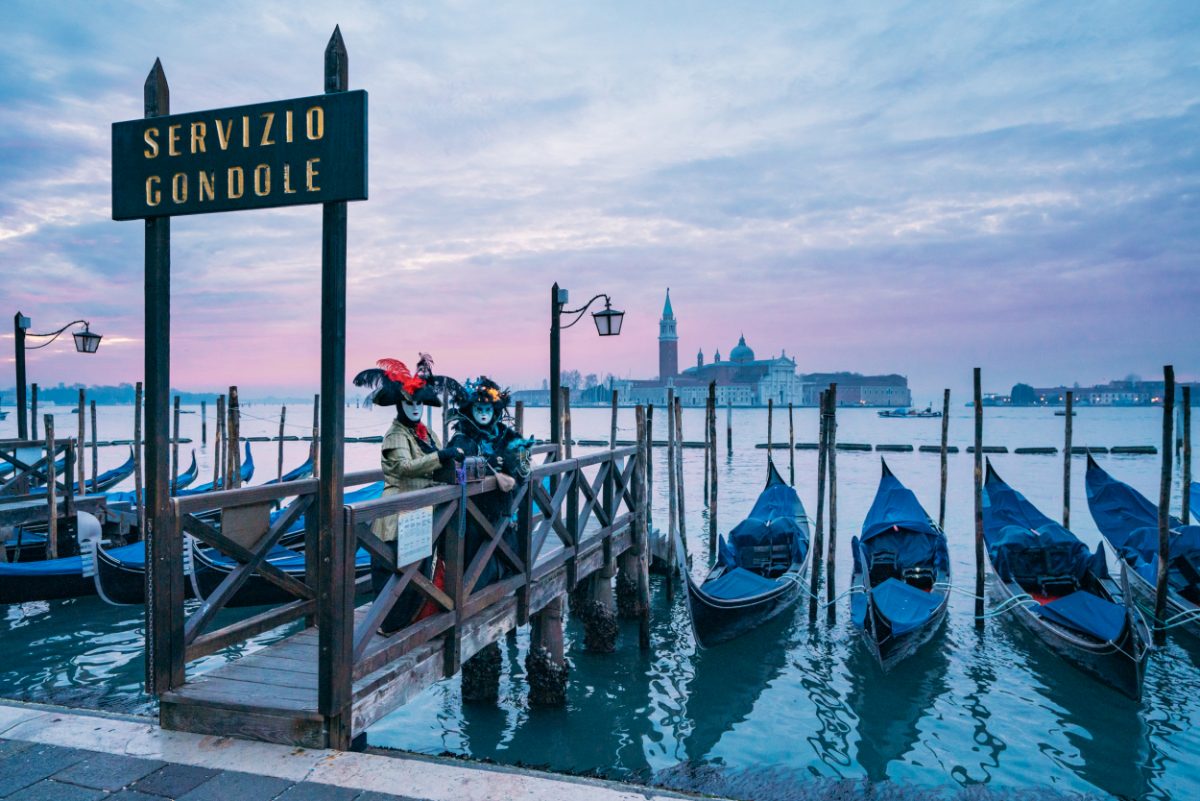 Undoubtedly, one of the most talked about cities in the world, famous for its canals and carnival. Made up of 118 islands divided by 150 canals and then knitted together by 400-footbridges, Venice's topography is unique.
While many think it's too crowded and touristy, it's one of the most charming cities you simply need to get lost in.
3. Florence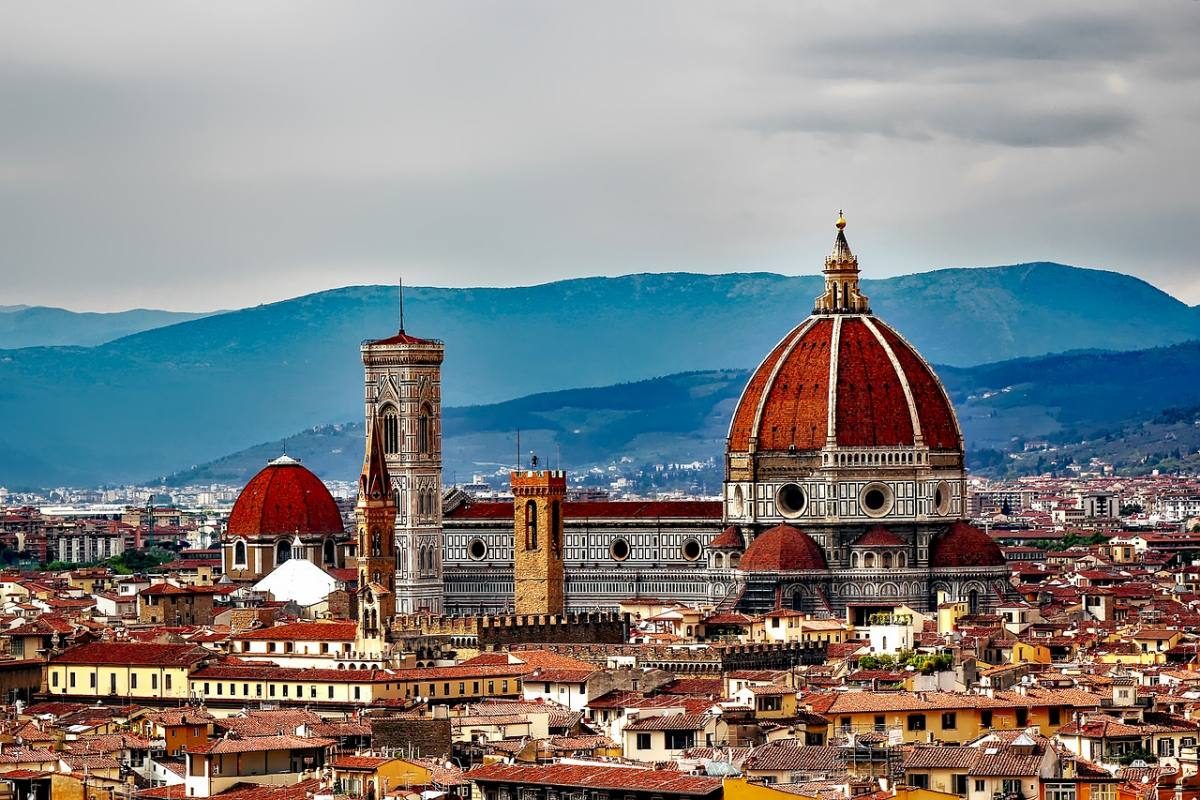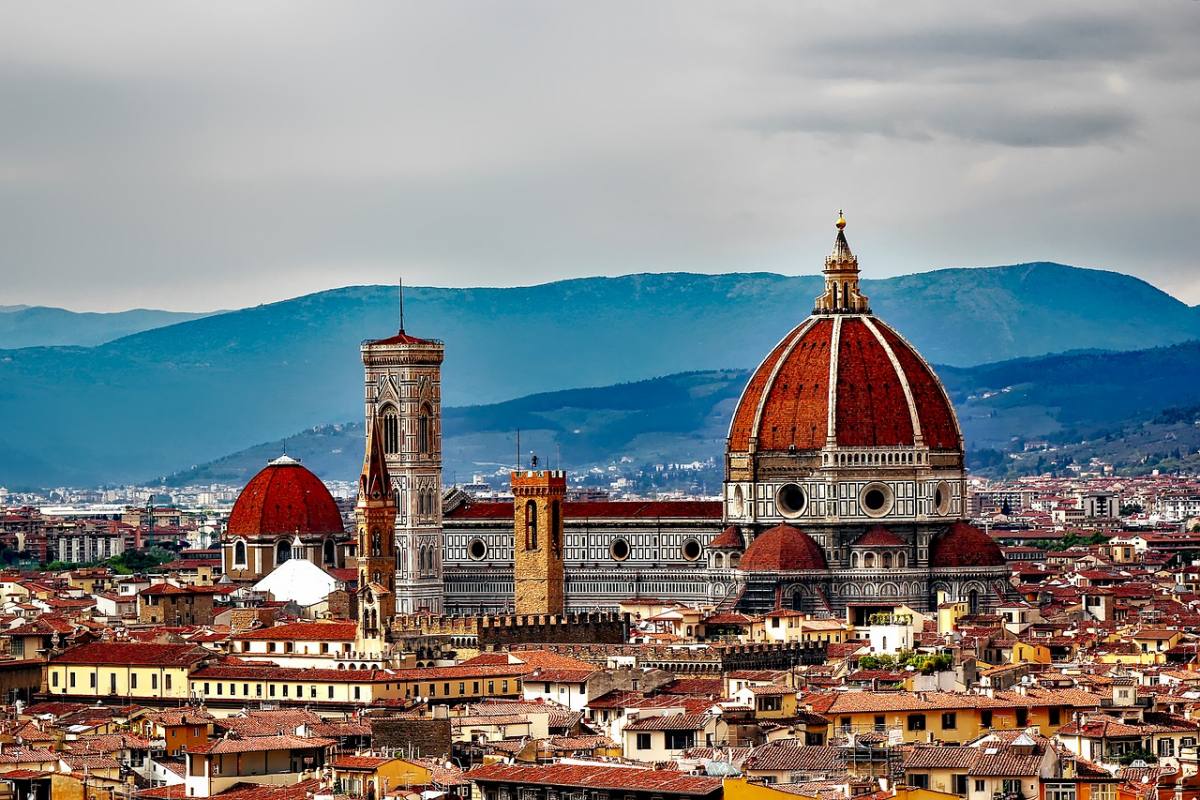 As the birthplace of the Renaissance Florence has a lot to offer. From Michelangelo's David, to Ponte Vecchio and Uffizi Museum, to the most iconic cathedral.
Tourists can easily walk through the historic center, which makes it perfect. Plus, the Tuscany is nearby making it a perfect base.
4. Rome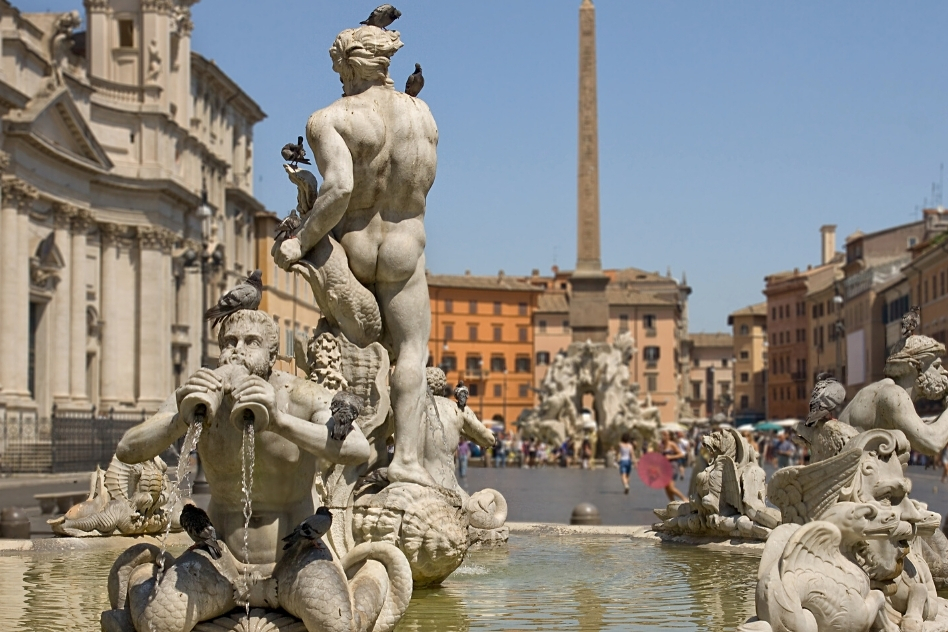 Home to icons like the Colosseum and Trevi Fountain, Rome is busy for a good reason. Easily walkable city with delicious food and friendly locals.
5. Amsterdam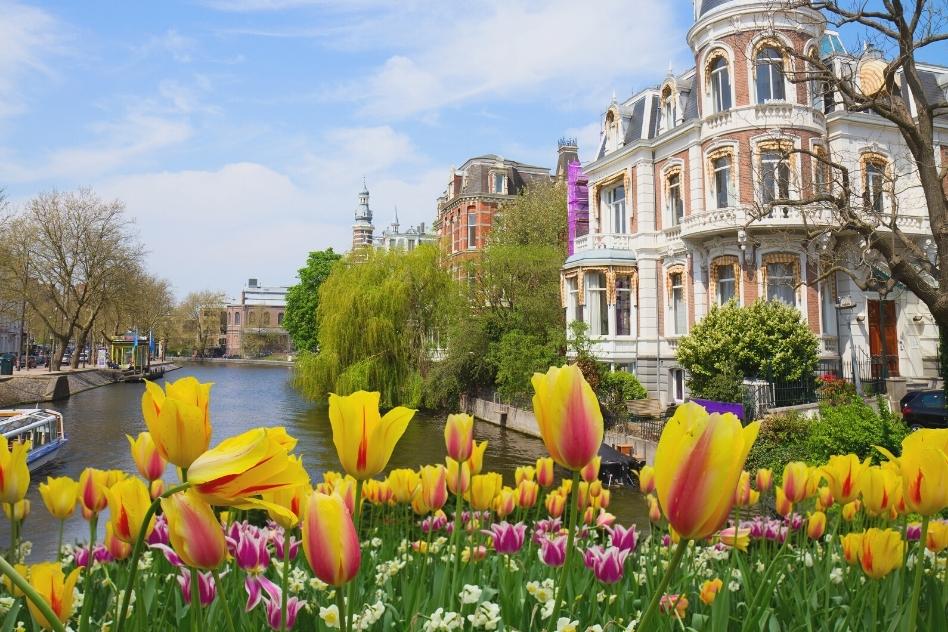 Amsterdam is famous for its picturesque canals and beautiful architecture, which includes historic buildings, colorful houses, and unique bridges. The Canal Ring area of the city has been designated a UNESCO World Heritage Site.
Amsterdam is a great city for cycling, and visitors can rent bikes and explore the city's many parks and outdoor spaces.
6. Utrecht
Utrecht would be what you can picture straight out of the 17th-century Dutch Golden Age painting. It's way less busy than Amsterdam and while obviously modern, feels less of a party town than Amsterdam and I actually prefer it over Amsterdam.
7. Paris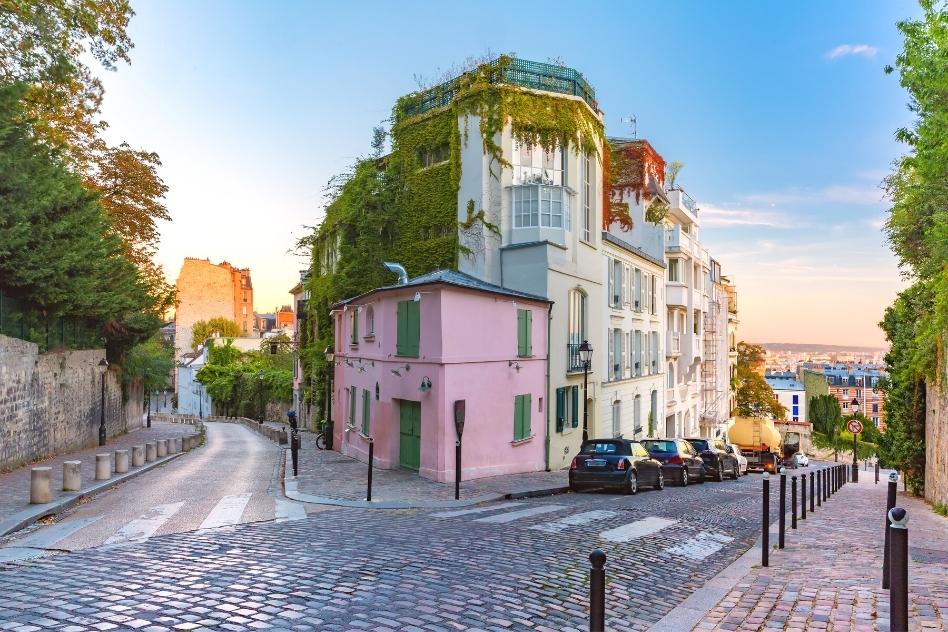 As one of the most visited cities on the planet, Paris is a must-see. Paris can convince even non-city lovers into liking it (ask my husband, LOL!).
Iconic monuments, some of the world's best museums like the Louvre, and everything along the Seine river
8. Annecy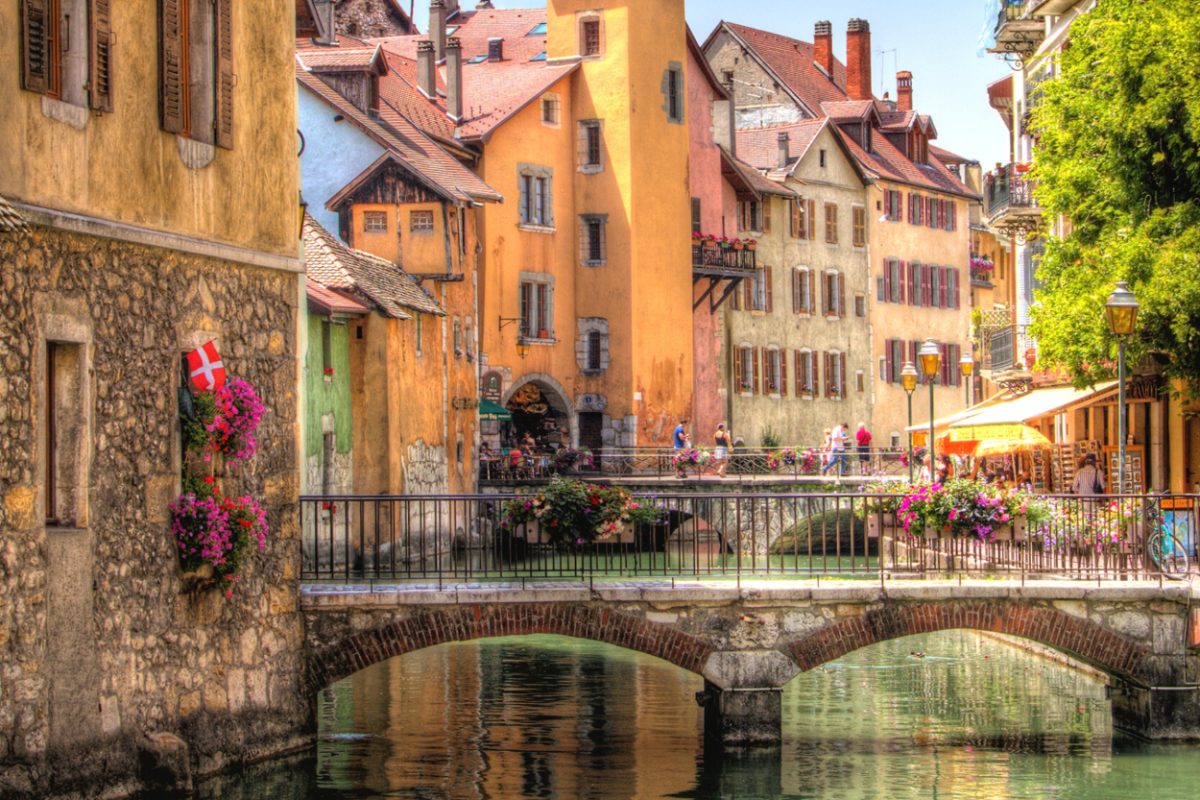 The Venice of the Alps is often considered the most beautiful city in Europe. Annecy is known for its stunning natural beauty, which includes the crystal-clear Lake Annecy, surrounded by mountains and the charming old town over the canals.
Annecy is home to several festivals throughout the year, including the Annecy International Animated Film Festival, the Lake Annecy Festival, and the Venetian Carnival.
9. Colmar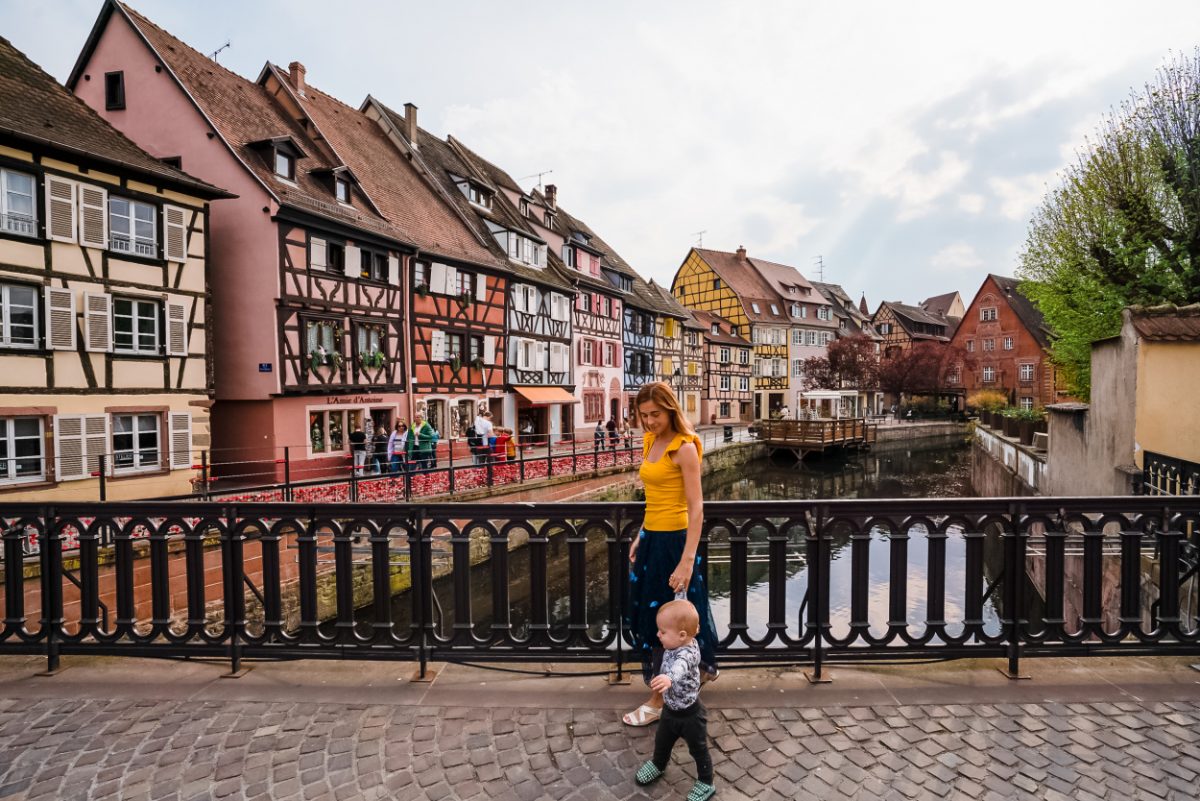 Colmar is a city where you'll take most amount of photos, regardless of the season but particularly during Christmas Markets.
If you prefer more of a bigger city Strasbourg, the capital city of Alsace, is also very unique and picturesque
10. Nice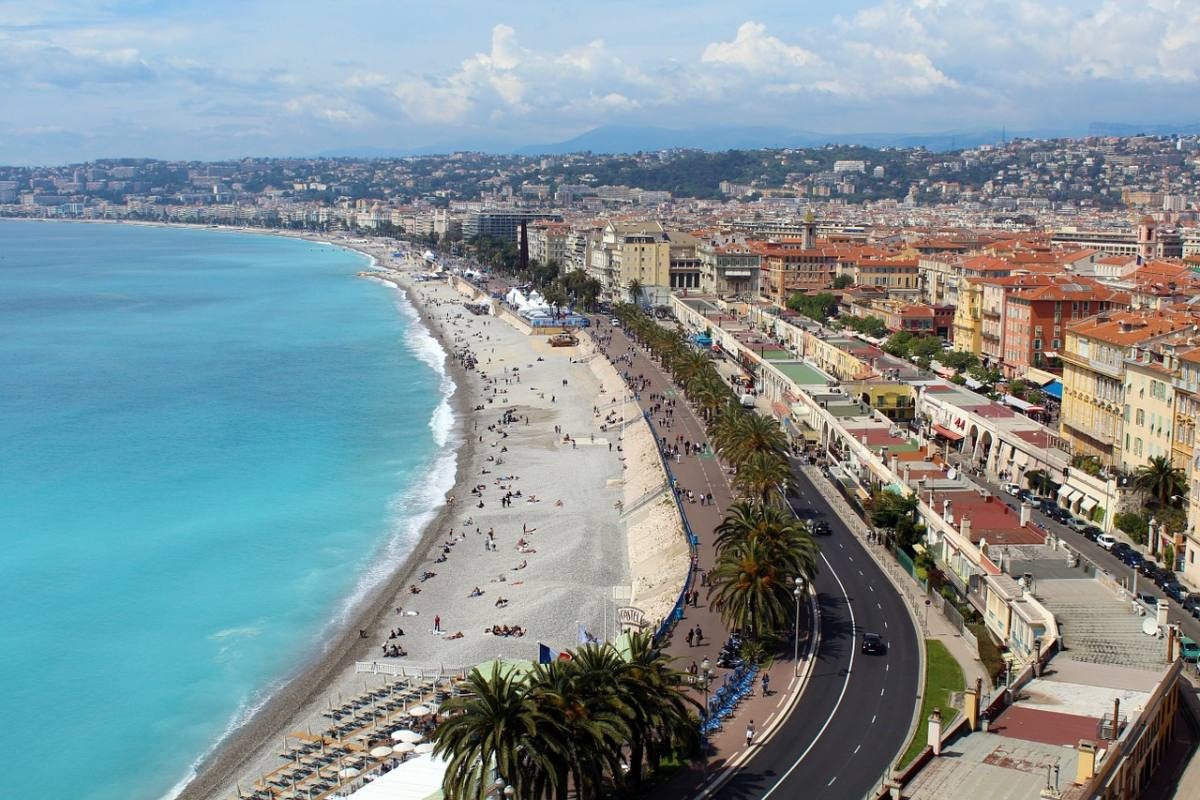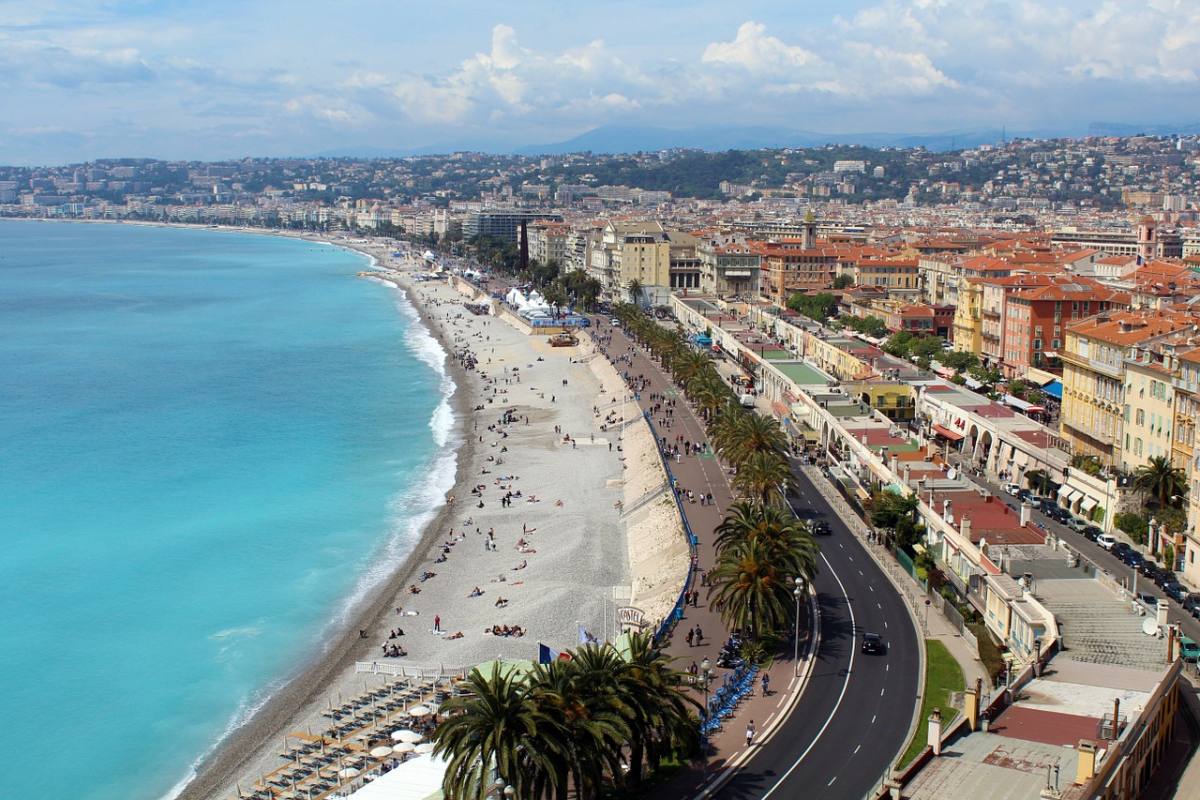 Nice is the getaway to the French Riviera or Provence and one of my favorite cities in Europe.
Stroll along the picturesque Promenade des Anglais after a beach day, then stuff your face with delicious food and wine.
Nice is also a perfect base for incredible day trips, including to Monaco, villages of Eze or St. Paul de Vence, and starting a road trip to lavender fields.
11. Athens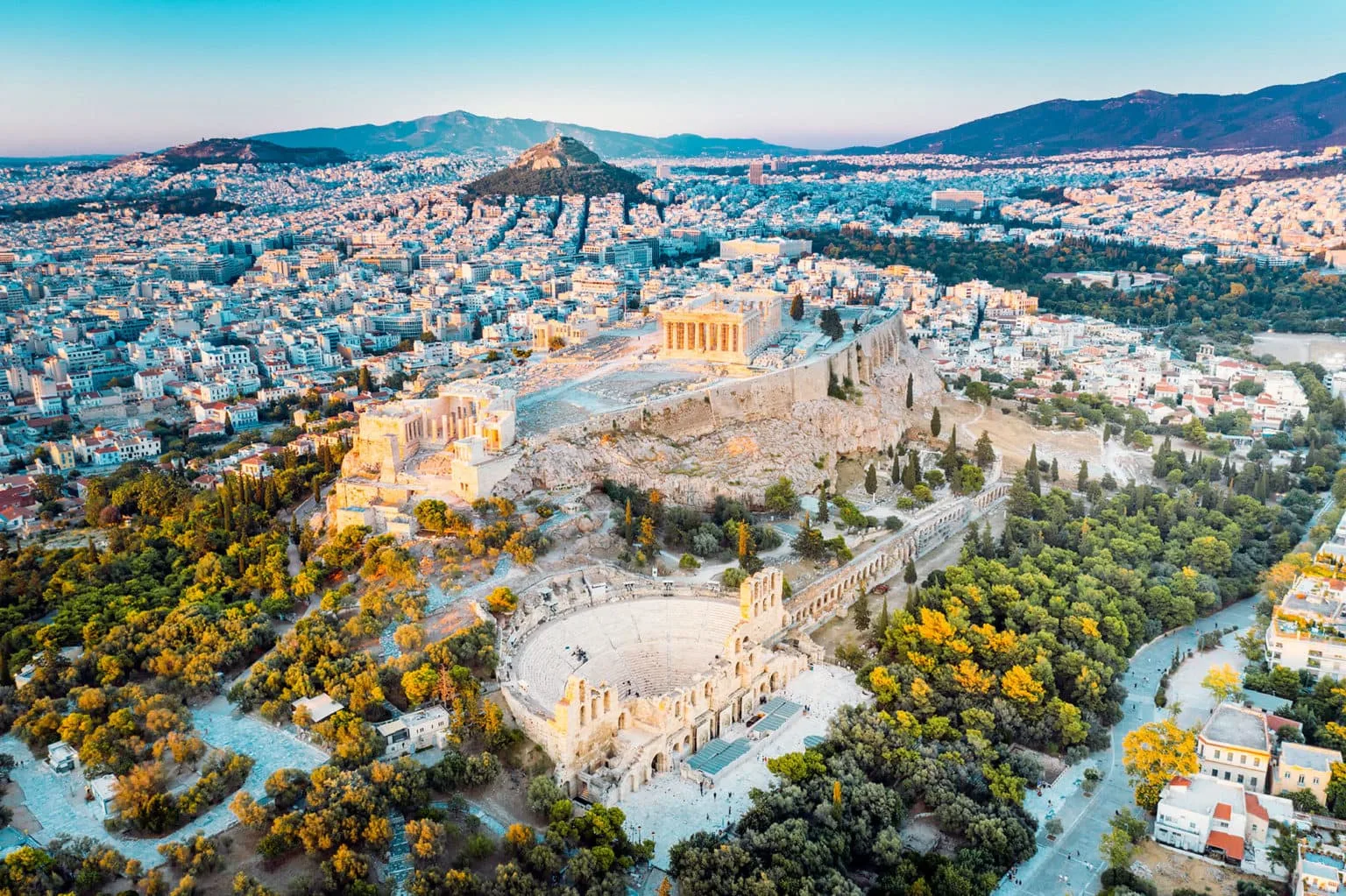 Greece's capital is often used as a gateway to islands like Santorini or Mykonos, but the city is fantastic and deserves a few days.
Apart from some of the most famous Greek ruins in the world, the city's bustling nightlife is inviting cafes.
12. Vienna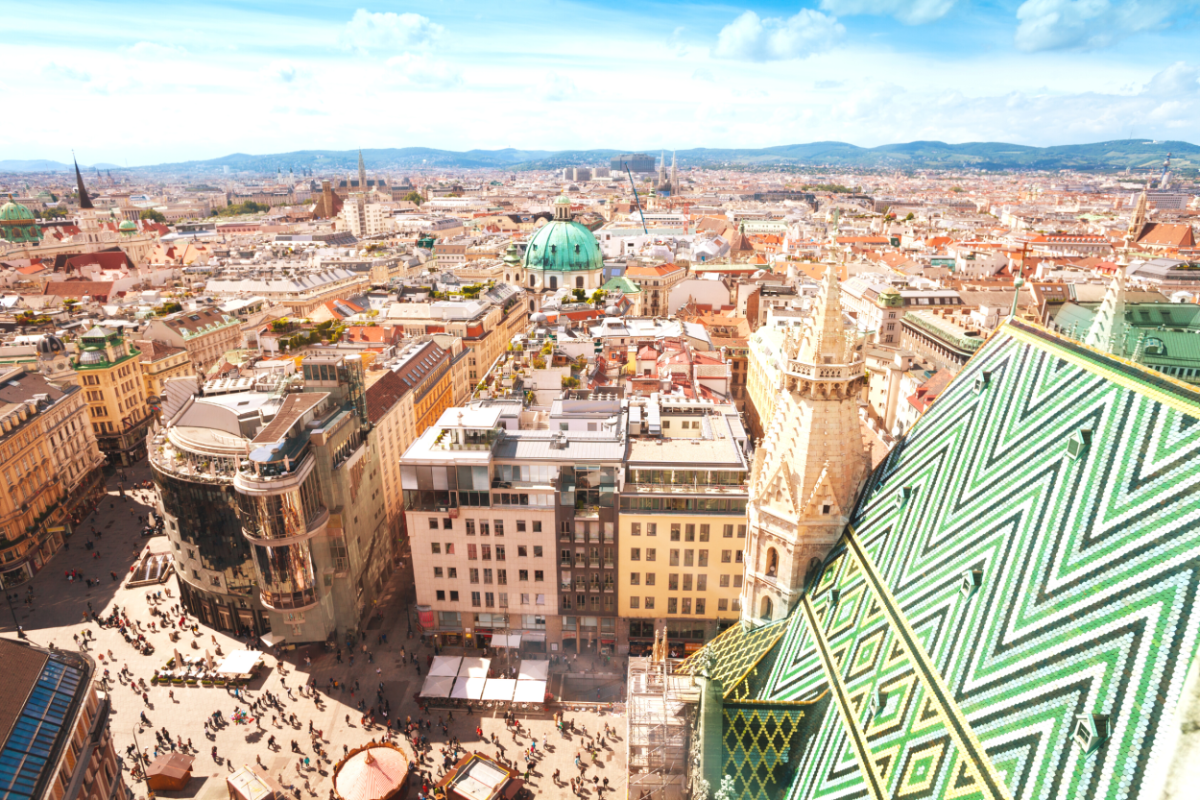 Rich in culture, and stylish and stunning architecture, Vienna is the city of the legacy of famous musicians, artists, poets, and architects.
From the world-famous opera house to the Schonbrunn Palace, Vienna doesn't lack things to do. Or eat: try the famous Sacher Torte and with gorgeous marzipan figures on display.
13. Prague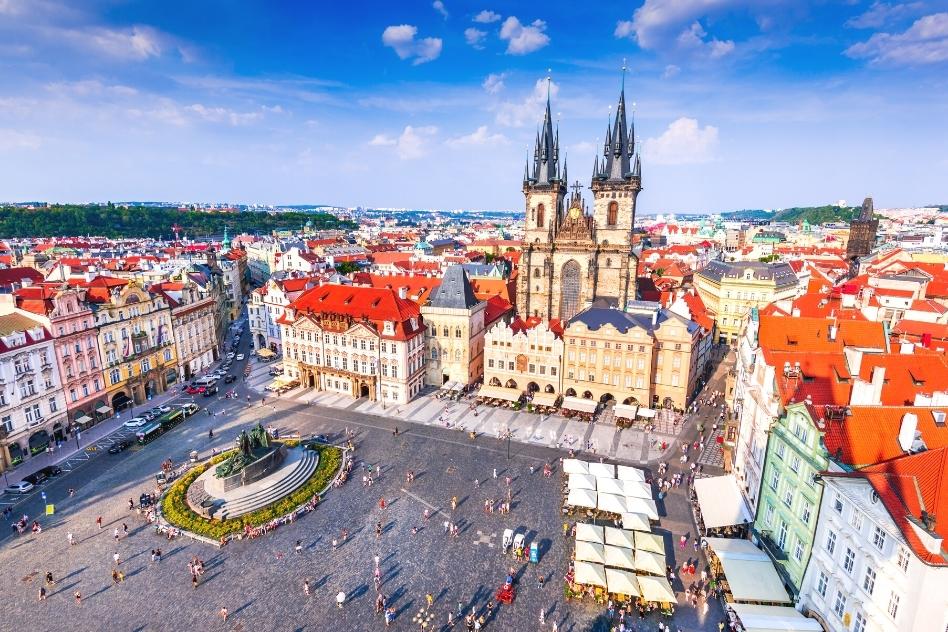 Prague is where most people get to know Eastern Europe (even though most locals would argue that it's Central Europe). Stroll through the Charles Bridge, explore Prague Castle and Old Town, while sipping plenty of that famous Czech beer and munching fried cheese.
14. Ljubljana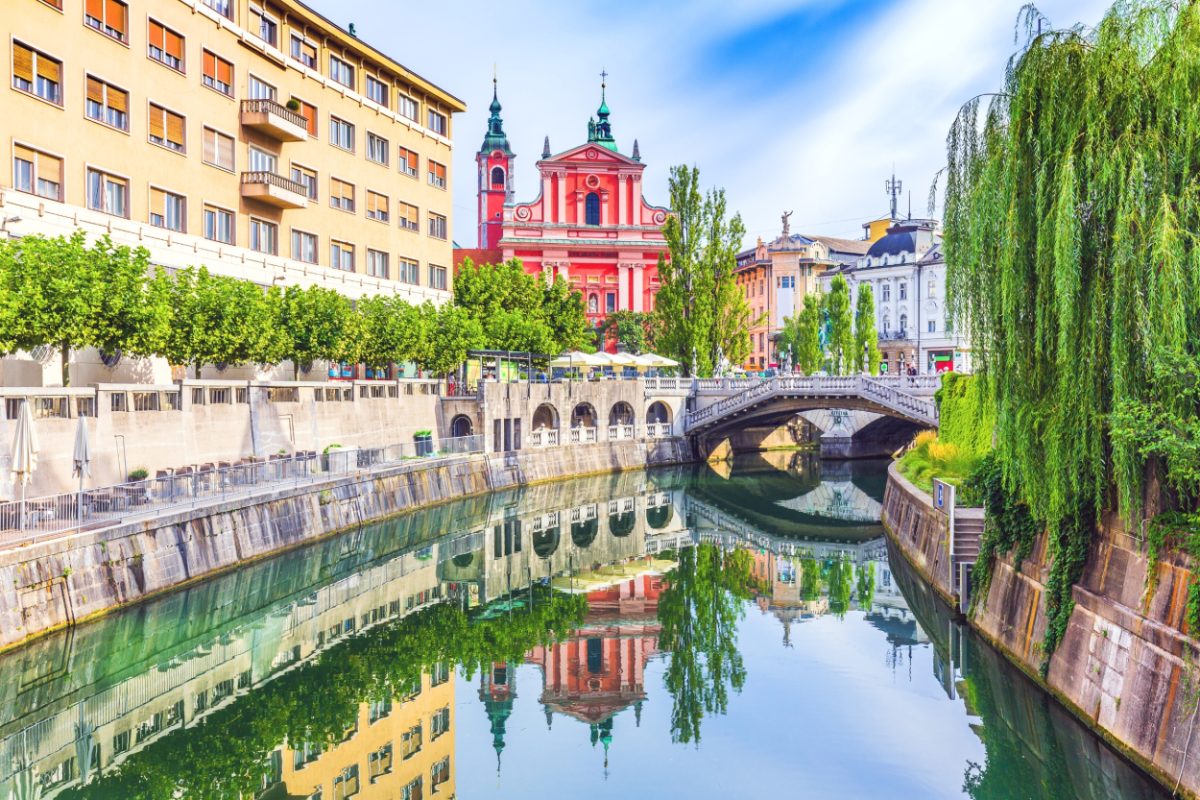 The capital of Slovenia is often overlooked but shouldn't be skipped.
While in Ljubljana, be sure to check out the famous castle, see the local market, and take at leat a day trip to Lake Bled and PRedjama Castle.
15. Budapest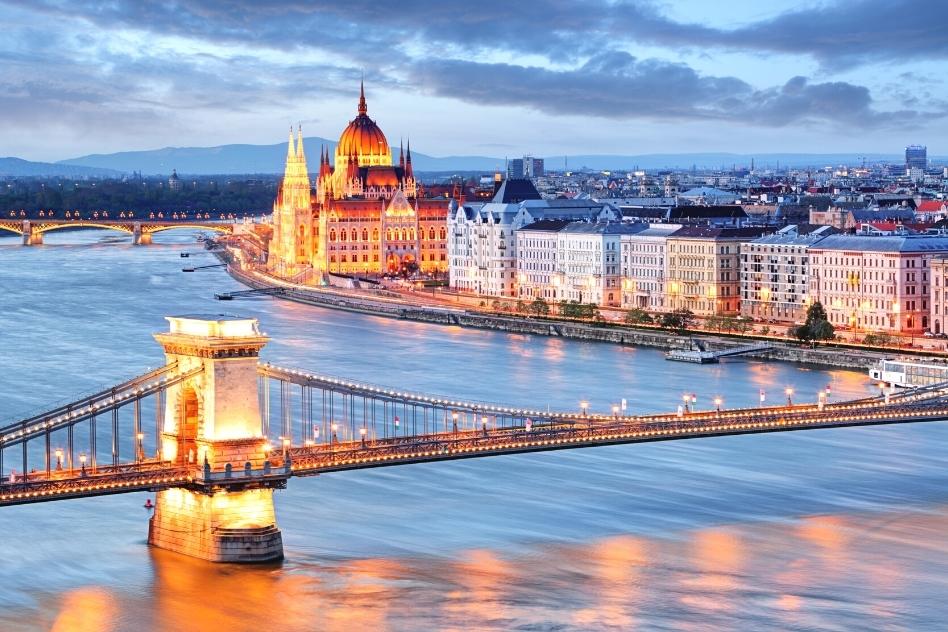 Set on the Danube river, with its iconic Parliament and castle nestled against the river, Budapest is an affordable and relaxed destination. There's plenty to do for all ages, but most well-known attractions include the thermal baths and ruin bars.
16. Krakow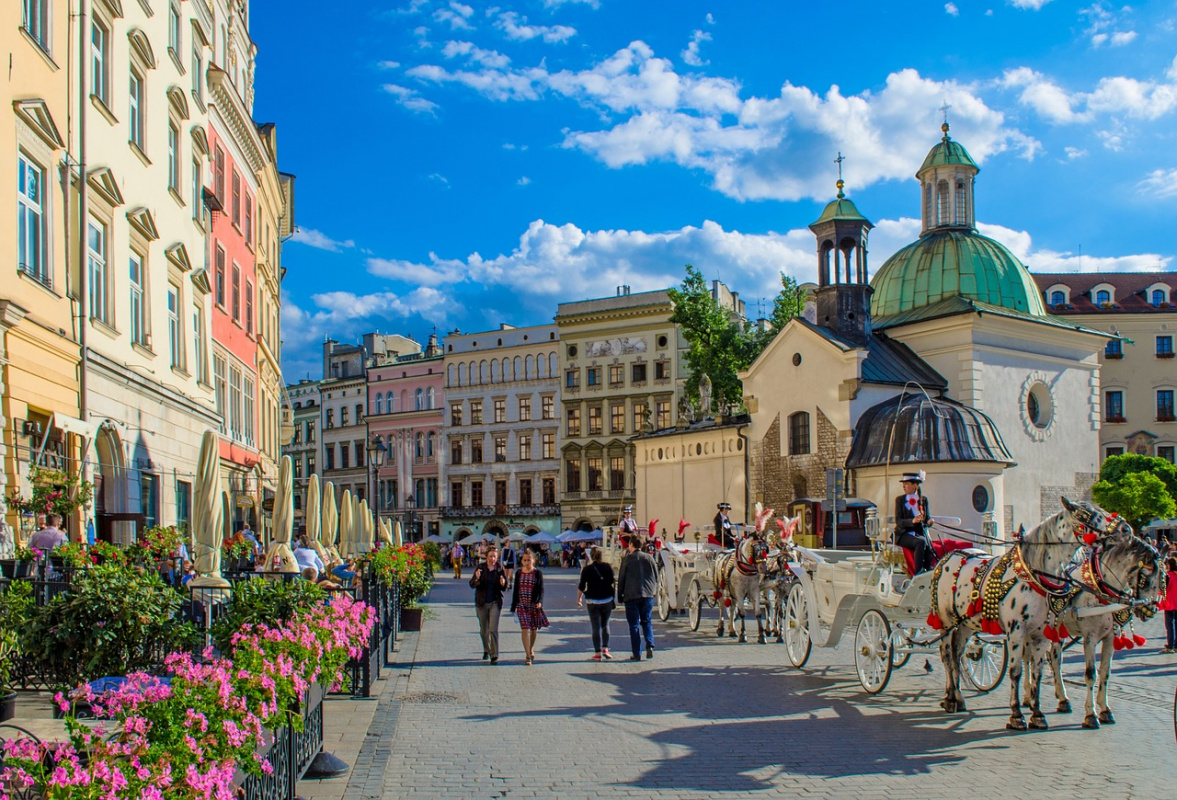 The first capital of Poland is definitely known best for things related to WWII, but there's so much more to Krakow. Explore the impressive Wawel Castle, see the old town, or take a trip to the Tatra mountains nearby.
Poland has some of the most delicious, yet heavy, food so don't forget to try all kinds of pierogi.
17. Stockholm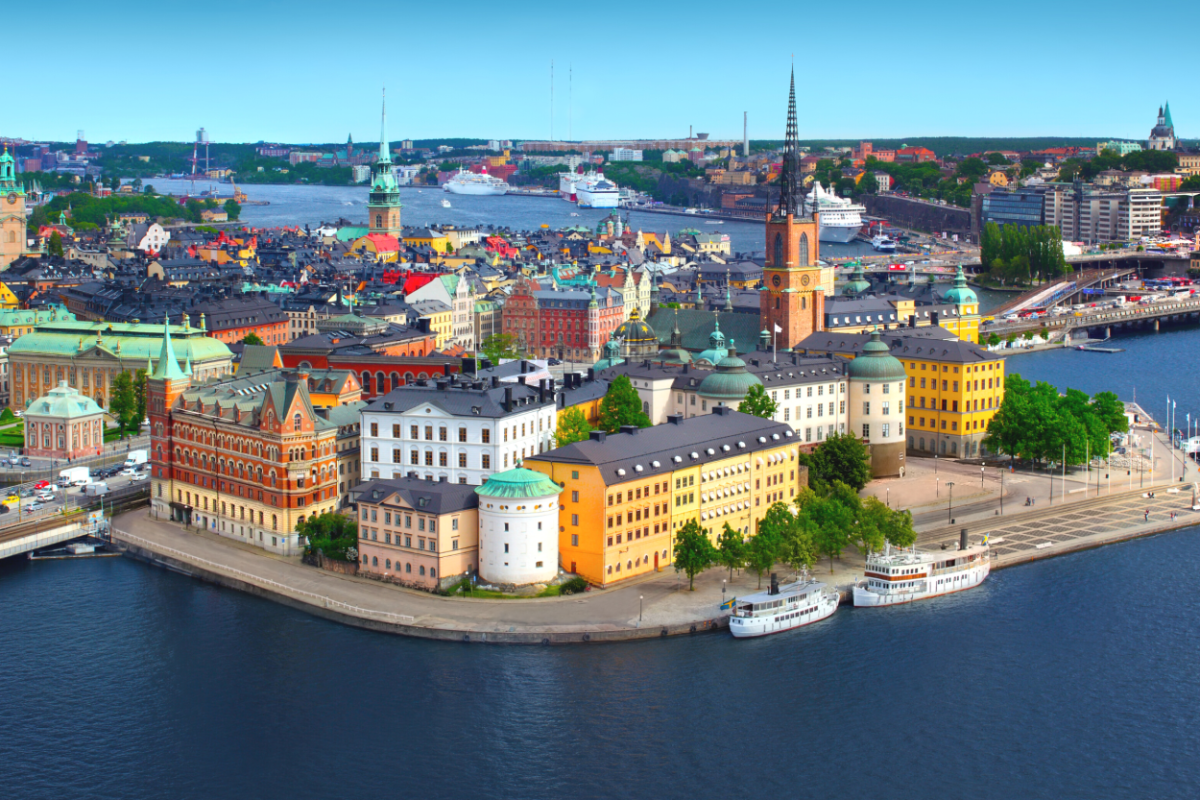 The capital city of Sweden and is located on the country's eastern coast. Stockholm is renowned for its stunning architecture, which ranges from medieval buildings in the Old Town (Gamla) to modern structures such as the City Hall and the Ericsson Globe Arena.
The city also has many beautiful parks and gardens, such as the Royal National City Park and the Skansen open-air museum. It's a perfect getaway to taste Scandinavia.
18. Dubrovnik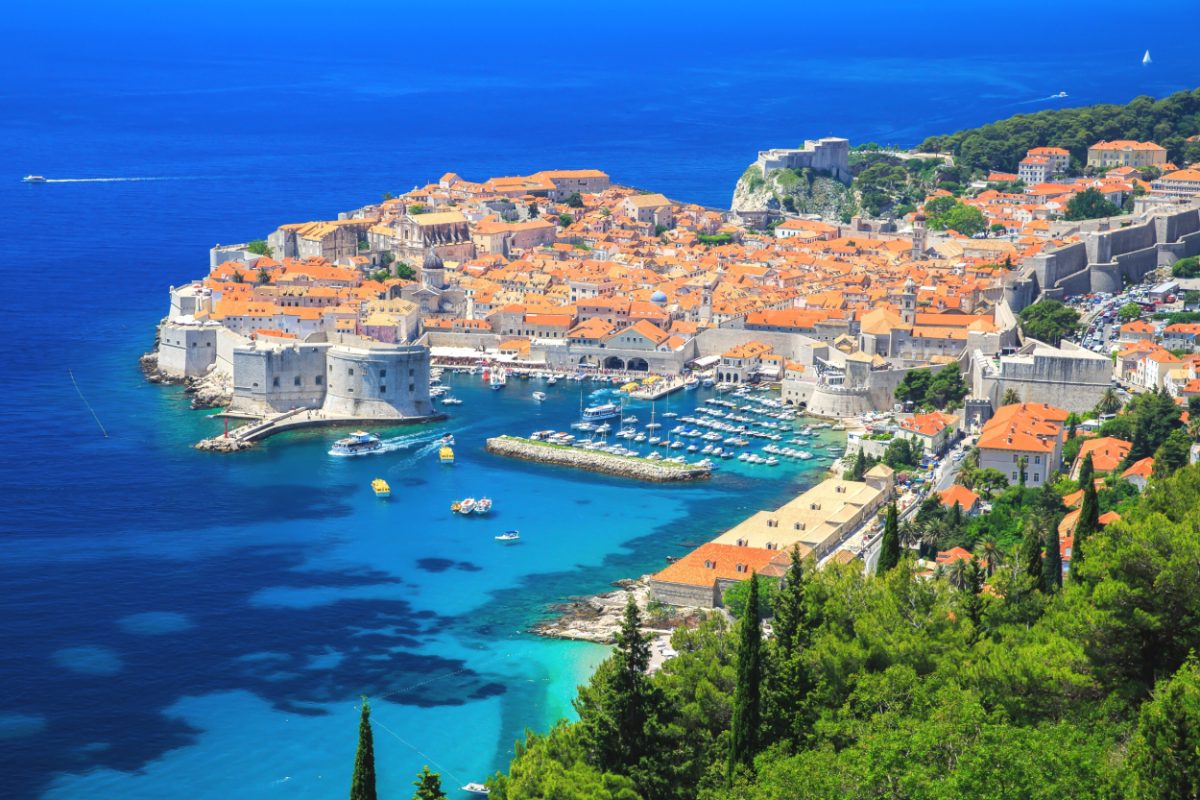 The infamous King's Landing is a coastal city full of history and opportunities for a quick getaway to the Croatian islands.
Its intact town walls which still encircle the old town, will take you to amazing viewpoints and see the terracotta rooftops and cobblestones squares.
19. Barcelona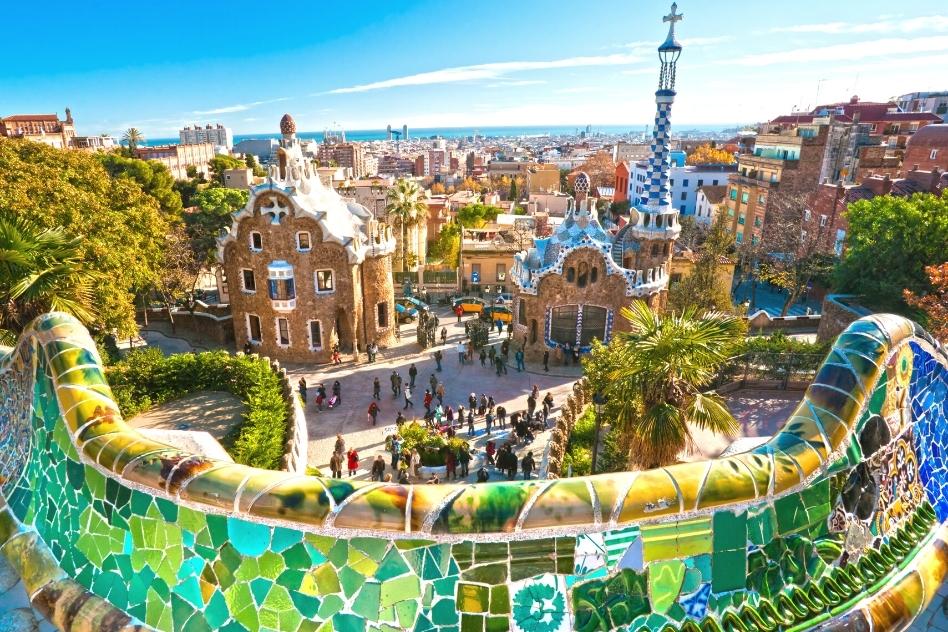 Fascinating Barcelona is an incredibly popular place for young adults and families. It has colorful neighborhoods, beaches, tasty tapas, and creative architecture on every corner.
20. Seville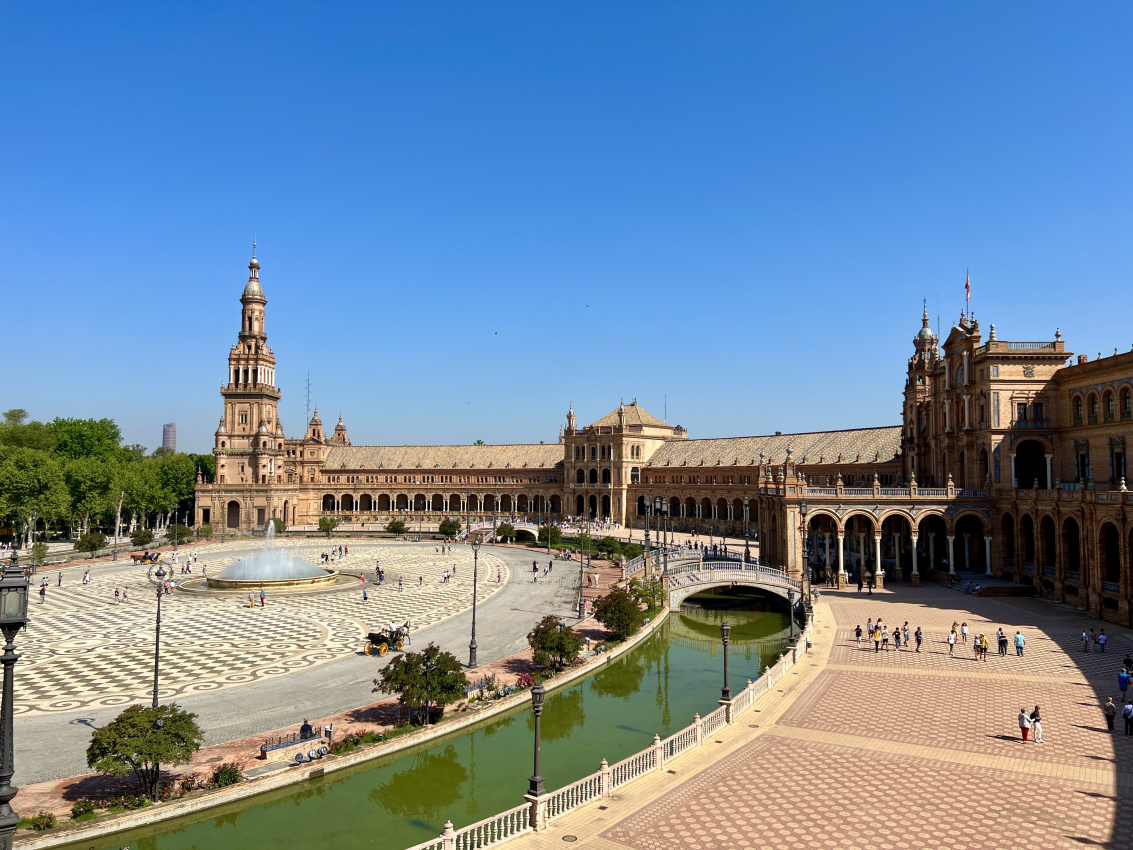 The pearl of Andalusia, Seville is a completely different experience than visiting Barcelona or Madrid. Visit for flamenco,
There are also numerous day trips you can do from Seville, like discovering Cordoba, and other Andalusian towns or even experiencing the new country of Andorra.
21. Lisbon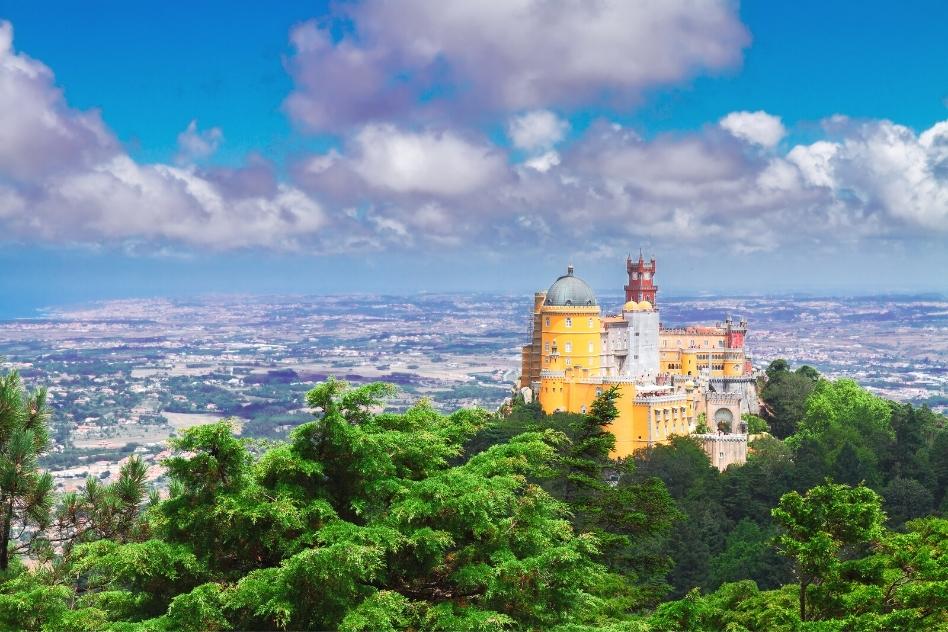 The capital of Portugal doesn't disappoint. Lisbon has a rich history and a diverse cultural heritage that is reflected in its art, architecture, and traditions. The city has been influenced by many different cultures over the centuries, including the Romans, the Moors, and the Portuguese explorers.
It's also surrounded by stunning beaches and castles that are just a short drive or train ride away – from the golden sands of Cascais to the rugged coastline of Sintra.
22. Bruges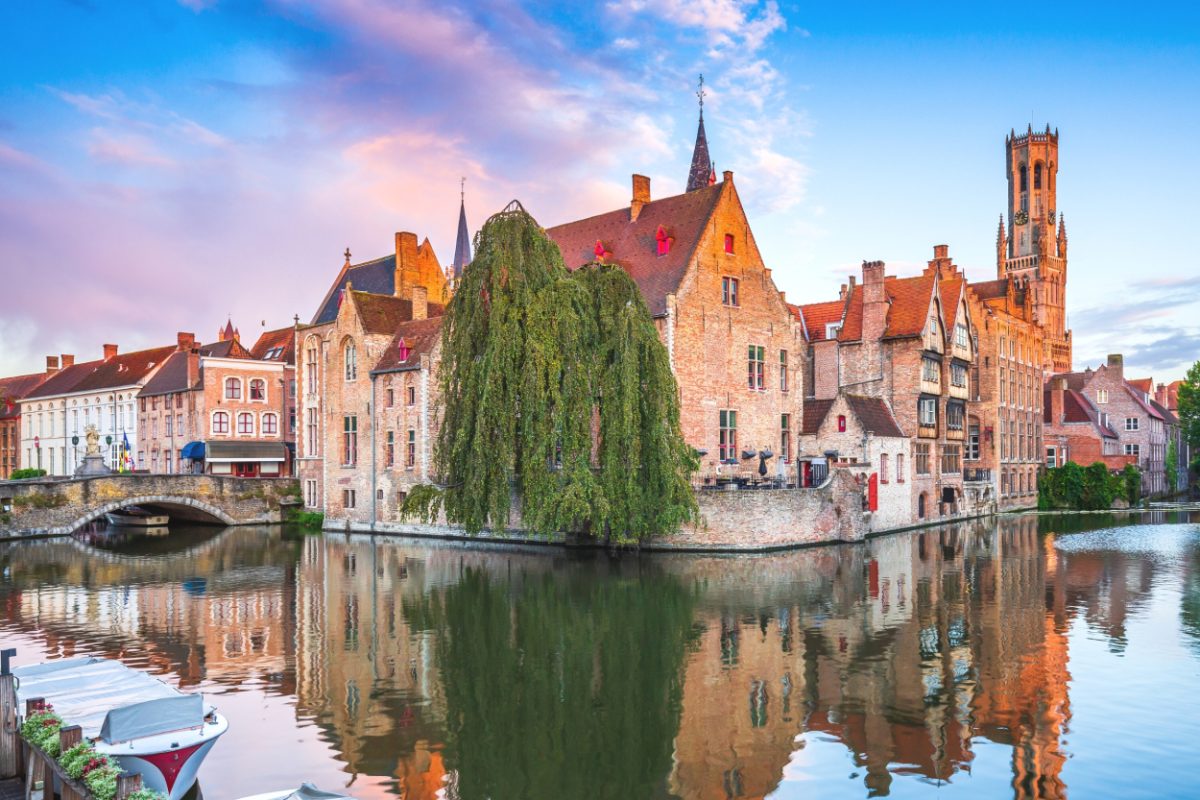 The prettiest city in Belgium, small but mighty. It's easy to visit Bruges in a day. Climb to the top of the Belfry, admire the canals, check out the colorful Market Square, and sample some local chocolate.
23. Luxembourg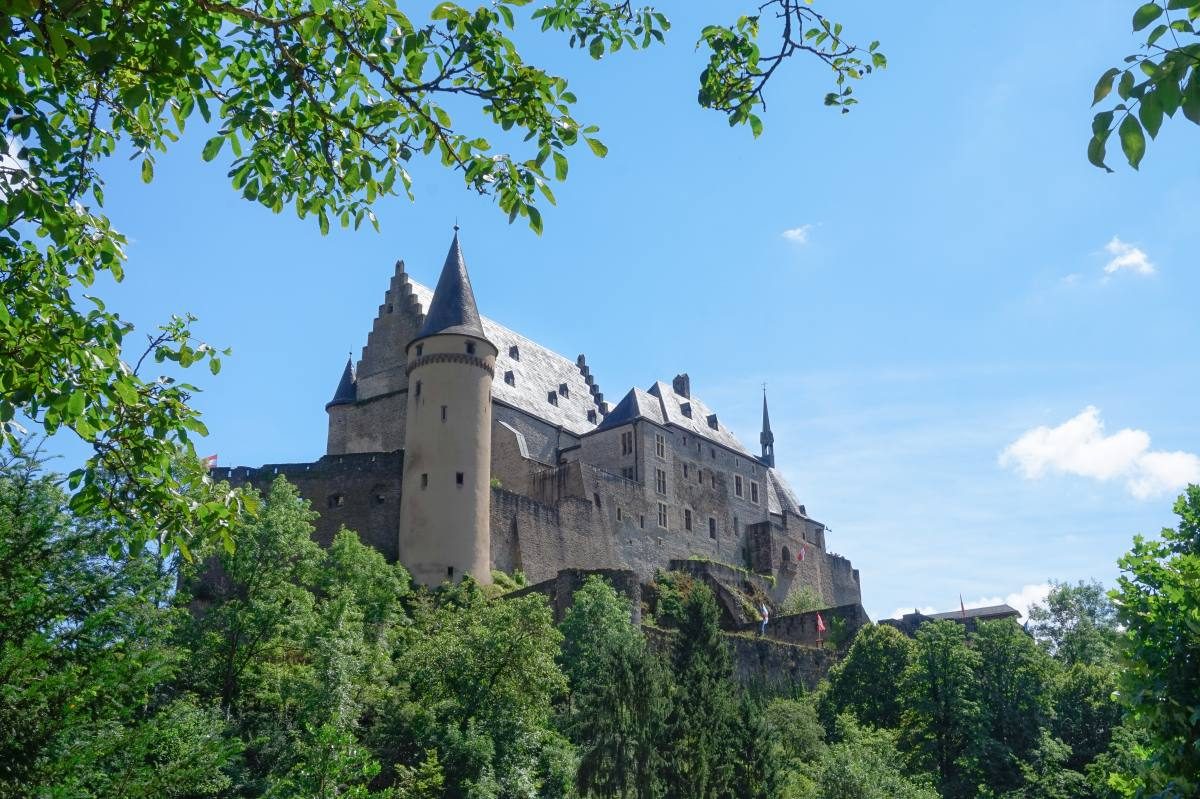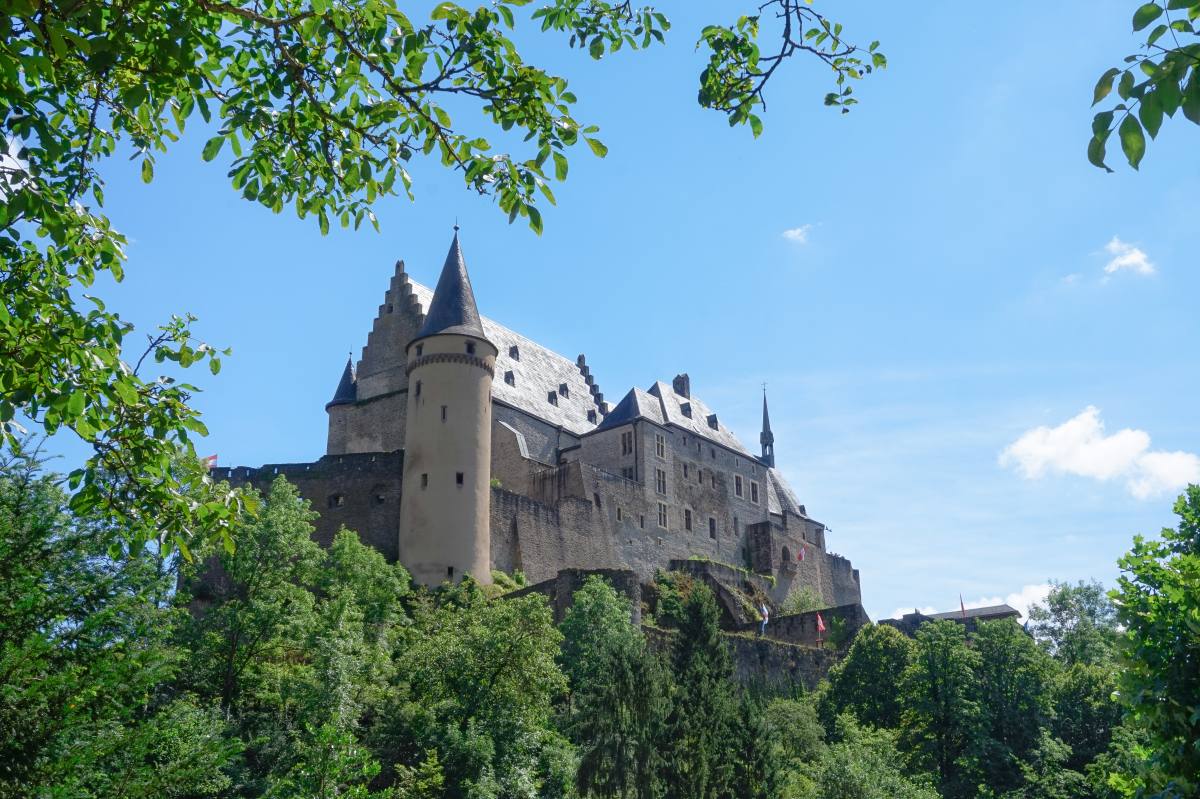 Despite its small size, Luxembourg has an excellent transportation system, making it easy to get around by train or bus. The country is also conveniently located at the crossroads of Western Europe, making it a great starting point for exploring nearby countries like France, Germany, and Belgium.
Luxembourg has a fascinating history that dates back to the Roman era, and the country's unique blend of French and German cultures is reflected in its architecture, cuisine, and traditions. The city of Luxembourg, with its well-preserved medieval fortifications, is a UNESCO World Heritage Site.
24. Lviv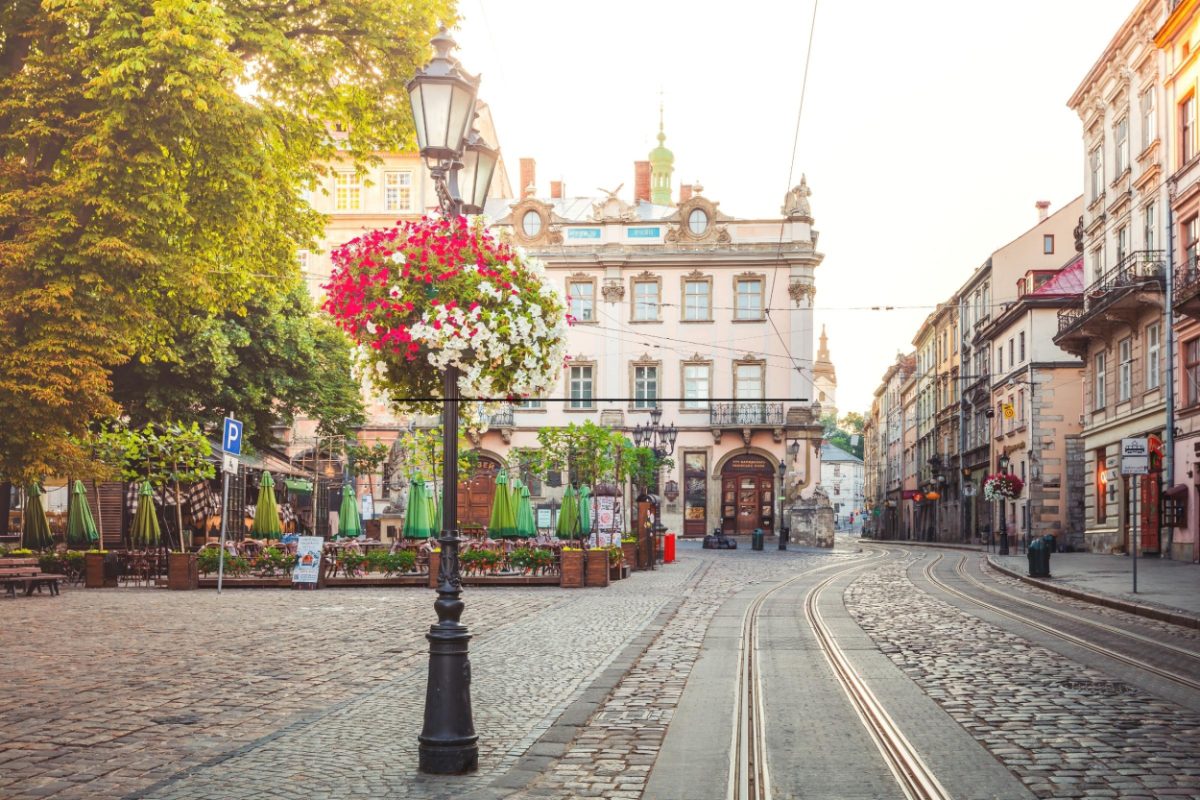 I never see Lviv on any lists of best places in Europe, because it's pretty off the path. Anyone who's been to Lviv can tell you how incredible the city is.
Lviv is known for its beautiful architecture, which includes Gothic, Renaissance, Baroque, and Art Nouveau styles.
Lviv is a great place to sample Ukrainian cuisine, which includes hearty dishes like borscht, varenyky (dumplings), and salo (cured pork fat). The city is also known for its coffee culture, and you'll find many cozy cafes and coffeehouses throughout the city.
25. Istanbul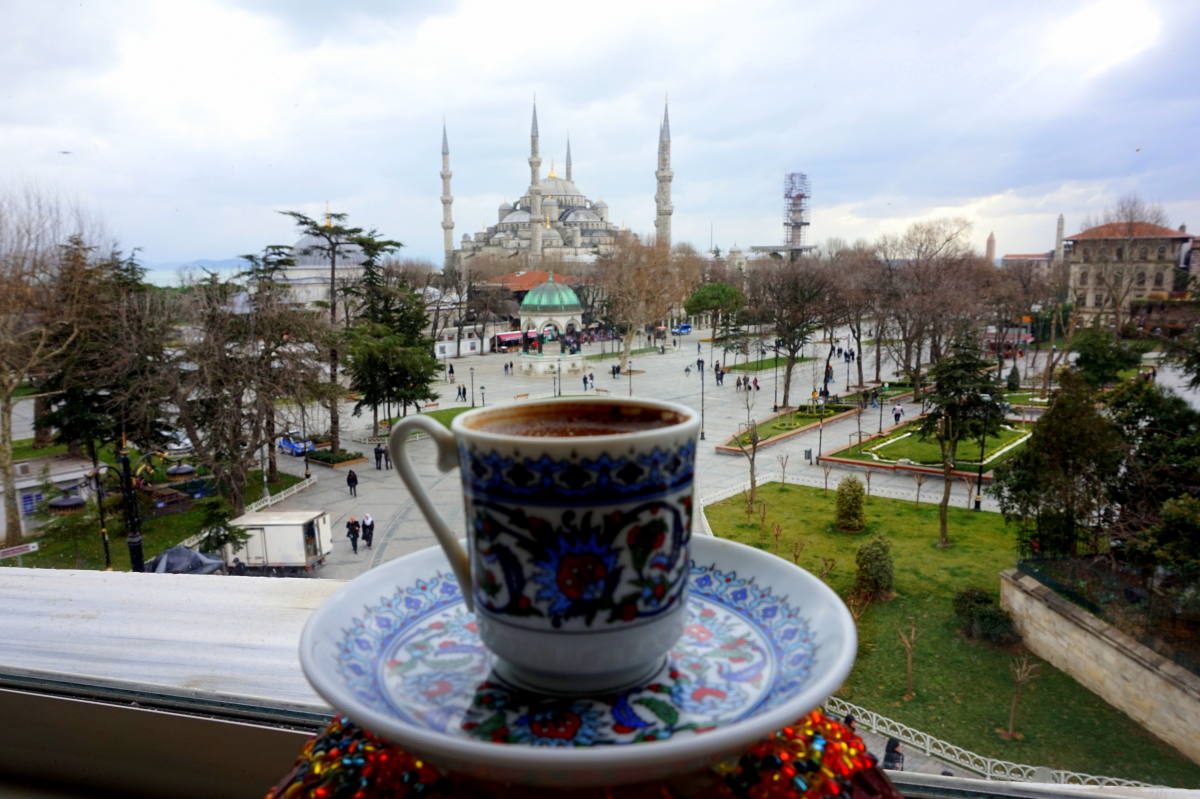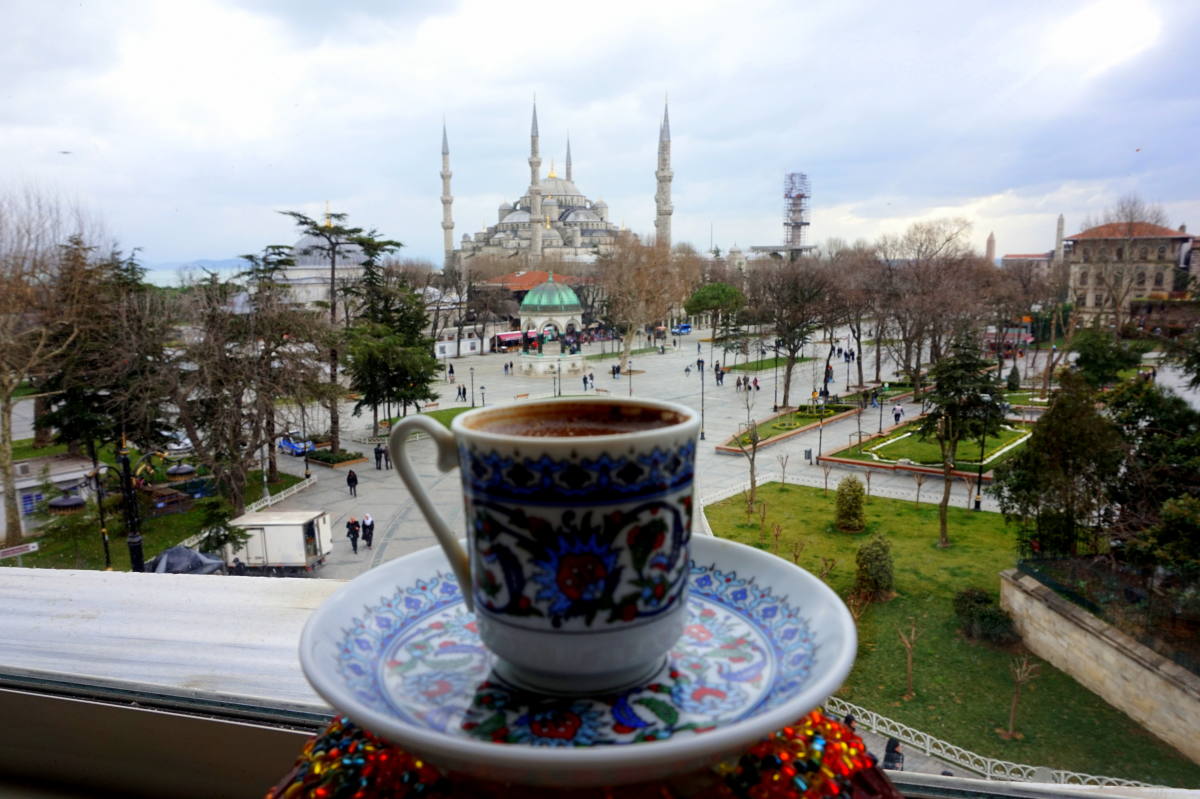 Istanbul is technically half European as across the Bosphorus river Asia starts, but nevertheless an amazing place full of history. There's so much to do there like seeing the phenomenal Hagia Sophia and Blue Mosque, shopping in the Grand Bazaar, or getting to know the unique culture of Turkey.