Looking for unusual things to do in London. Most visitors head first to see London attractions, where there's always something going on including vibrant restaurants, entertainment venues, museums, and shops.
I've lived in London for years, so I compiled a list of the best things to do that aren't typical and might be great to see on your second or third visit. If something isn't covered or you have more questions, don't hesitate to comment on the post and I'll get back to you as soon as possible.
Also check:
Where to Stay in London – Best Hotels in London
Things to Do In London on Your First Visit & Beyond
Best Tips for Visiting London for First-Timers
Unusual Things to Do in London
Unusual London Museums
Other Things to Know About London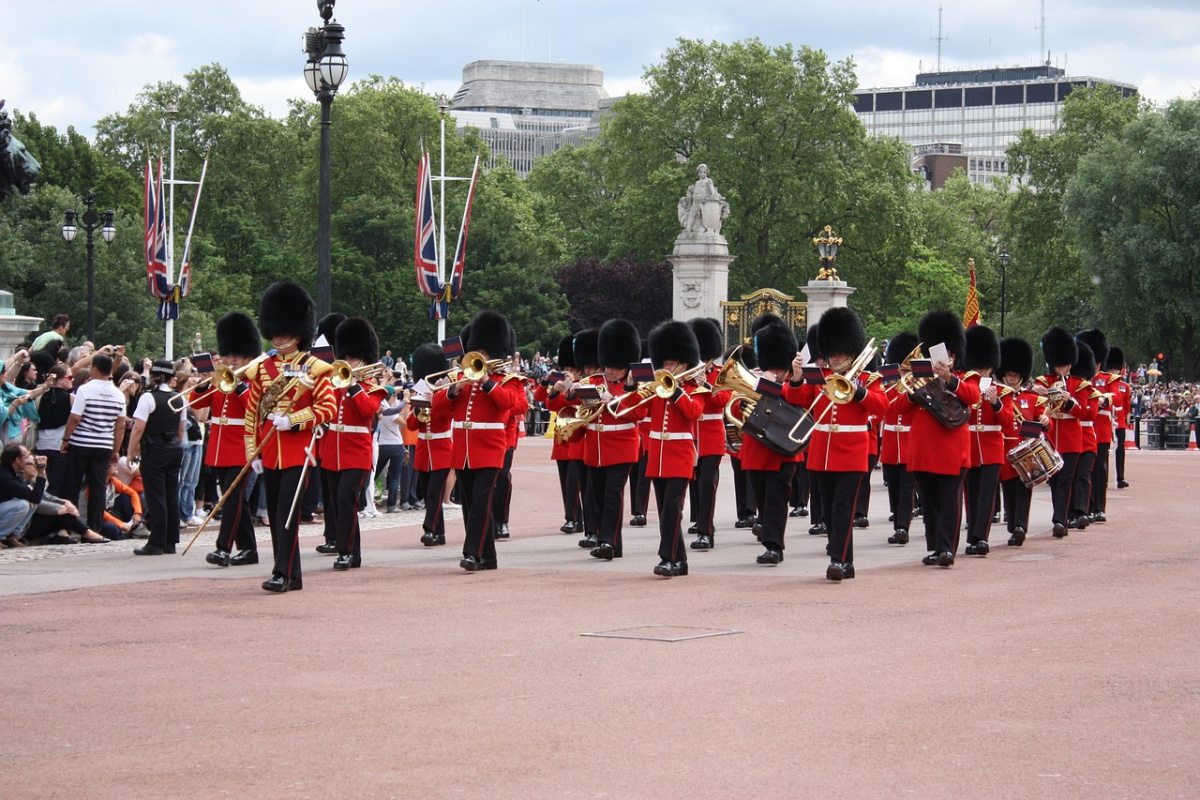 ---
See the Greenest Pub in London
A visit to a British pub is a must-do in London, but there's one pub that's particularly special – Churchill Arms in Notting Hill. Not only is it stunning on the outside with thousands of fresh flowers, but it is also quaint inside with great Churchill memorabilia.
Plus, it also has surprisingly great Thai food. It's a fun pub with true character and one not to miss if local or in town for a visit.
---
Meet the Famous Pub Cats
You can't visit London without visiting a traditional London pub, but for an even more special experience, head to a pub where you can meet some true London residents, the cats of London.
They sit on barstools, lounge across pianos and they love the pub food. There's nothing better to make your day than walking into a pub and spotting a tabby across the bar or greeting you with a purr as you enter the door.
Some of the most adorable famous pub cats you'll want to meet are Pork Pie and Scratchings who lounge at the Southampton Arms, Lily who comes for the day at Ravenscourt Park's Anglesea Arms, Duchess on her throne at the Duke of Hamilton and Nelson who sits on the bar at Tapping the Admiral.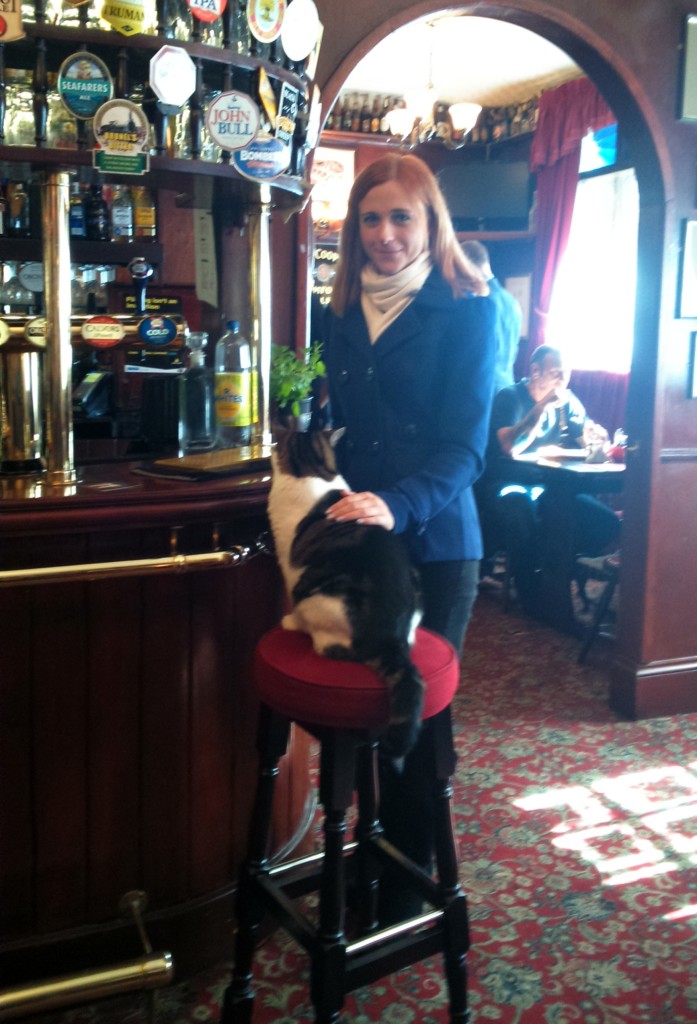 ---
See the Corpse Sitting in London's College
London is full of unexpected exhibits and this one is something a little bit different. University College London, my university, is one of the oldest colleges in London and one of its founders, Jeremy Bentham can actually still be found in the halls.
He actually lived 181 years ago but he wanted his body to be preserved through science so upon his death he was mummified, dressed in his own clothes and immortalized, to sit and watch the years go by in the halls of the college. Bentham was a philosopher who was regarded as the founder of utilitarianism.
The corpse was removed from its box in the college hall and exhibited sitting in the last committee meeting of the college in 2013, but in 2018, Bentham's corpse flew to America to be exhibited there.
---
Twinings Tea Shop
The English love for tea dates back to its first introduction into English society by the Portuguese wife of Charles II in 1662.
Twinings is without a doubt the most popular brand of tea in the country, with 12 different categories of teas including loose leaf teas, coffees and gift boxes. The company's history dates back to the 1700s and their flagship store right in the center of London at 216 Strand is the oldest tea shop in all of London.
It's worth a visit to sample some new flavors at their World Renown Loose Tea Bar or to just browse their extensive selection of teas, coffees and teaware such as pots and mugs.
---
Buy Chocolate from the Same Shop as the Queen
If you love chocolate or/and simply want to feel like a Royalty, visit Queen's favorite chocolate store. This vintage shop on Bond Street's elegant Royal Arcade.
Founded in 1875, Charbonnel Et Walker sells fantastic truffles and is one of a few places that hold a Royal Warrant. Royal Warrants are a mark of recognition for those who have supplied goods or services for at least five years to the Households of HM The Queen, HRH The Duke of Edinburgh or HRH The Prince of Wales. Try her favorite pink champagne truffle – it doesn't disappoint.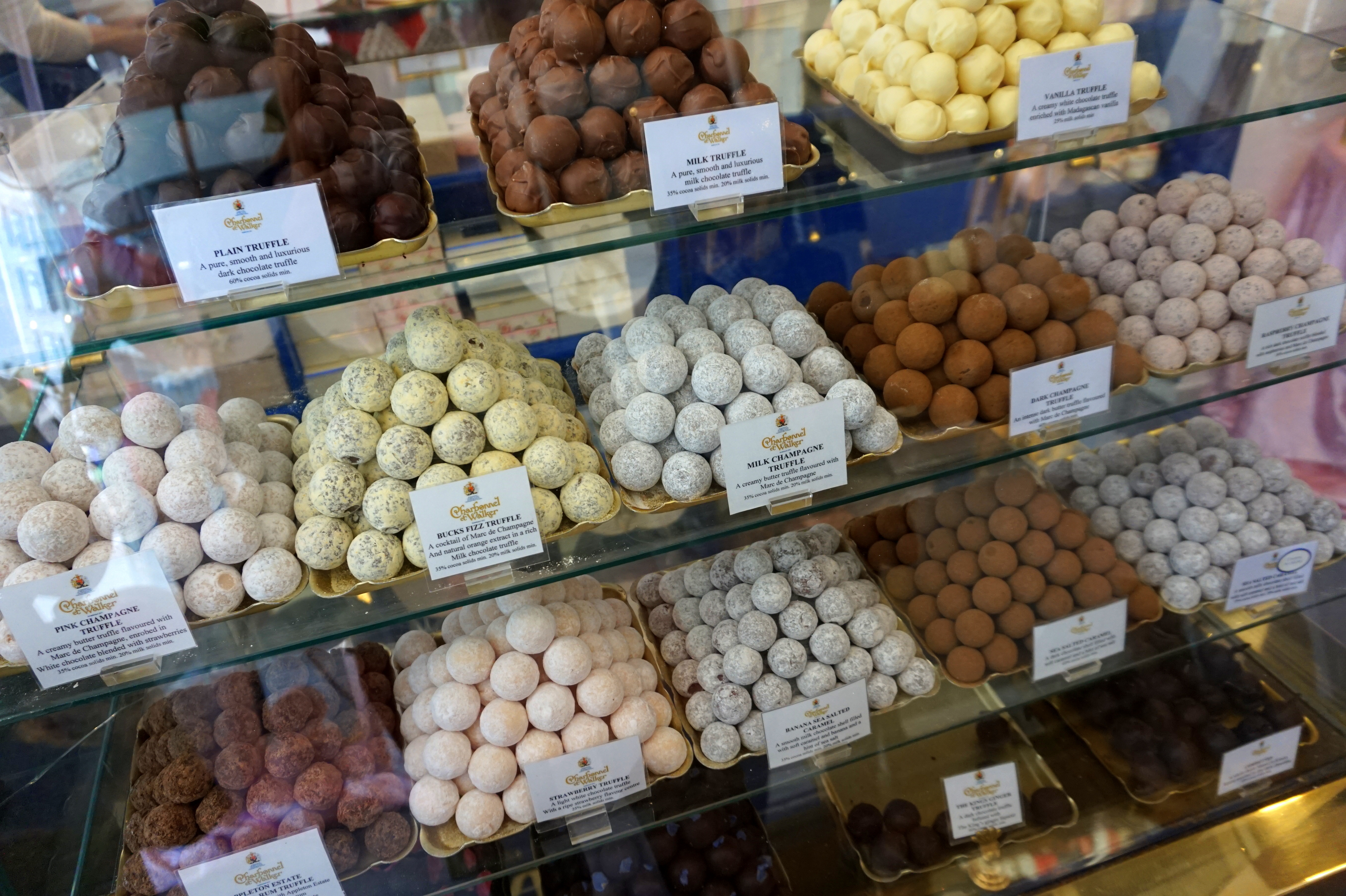 ---
See a Hidden Mail Rail
Many people forget that there is a whole other layer of life hidden underneath the bustling city of London, from the working underground train system to the basements of buildings built during the wartime, and even the disused 100-year-old Royal Mail underground railway.
The Royal Mail Rail experience, which is part of The Postal Museum, is a 15-minute ride to see the largely unchanged station platforms, deep below Royal Mail's Mount Pleasant sorting office.
These days, the mail is delivered by postmen on foot or in vehicles above ground but this underground adventure takes you through the history of mail delivery in London.
Tickets range between £17 for adults and between £10-12 for children but you can save a pound per person if you buy tickets online in advance.
---
Pee in an Egg
Imagine walking into the bathroom and entering a vibrant nightclub. Not weird enough? How about a bathroom filled with the sounds of birds and stalls shaped like gigantic goose eggs with geese nesting at the top? It's incredible!
London's Sketch Restaurant and bar offer some unique toilets, which are shaped like geese eggs. They even have some sound effects and often get seasonal decor.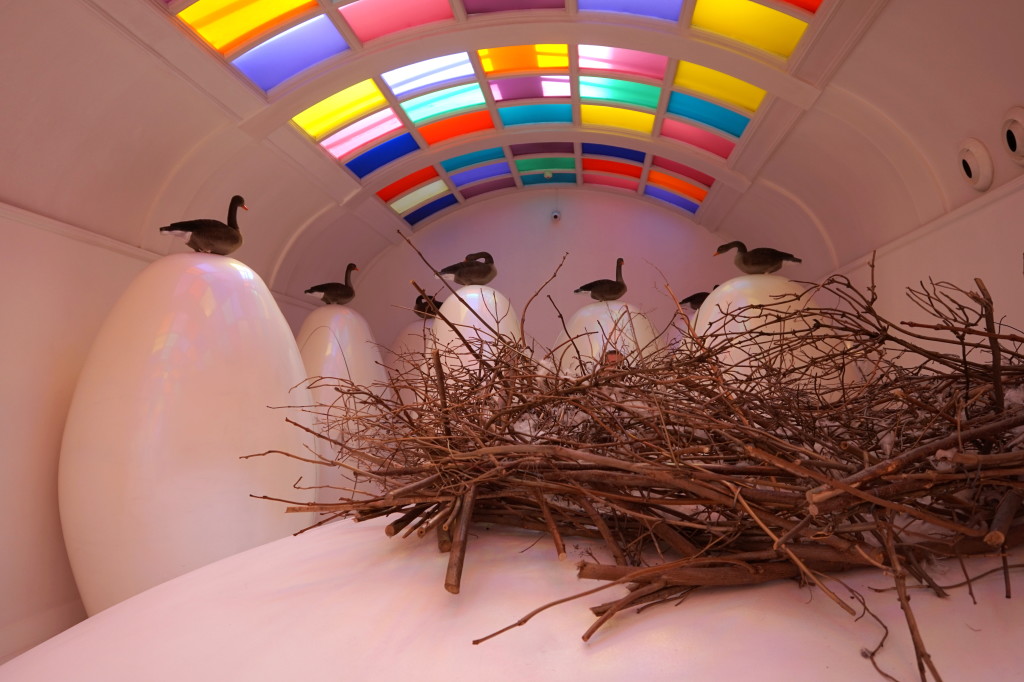 ---
Visit a Floating Bookstore
Word on the Water is London's only floating bookshop, found in London's Regent Canal in King's Cross. Also known as The London Bookbarge, the shop is open every day from 12.00 to 19.00 and has a beautiful collection of old and new books.
There are comfy armchairs and a warm fireplace within the shop that creates the coziest atmosphere to peruse some paperbacks.
On some days, the roof of the barge plays host to musicians and even the occasional open mic event for poets and musicians to come and showcase their talents.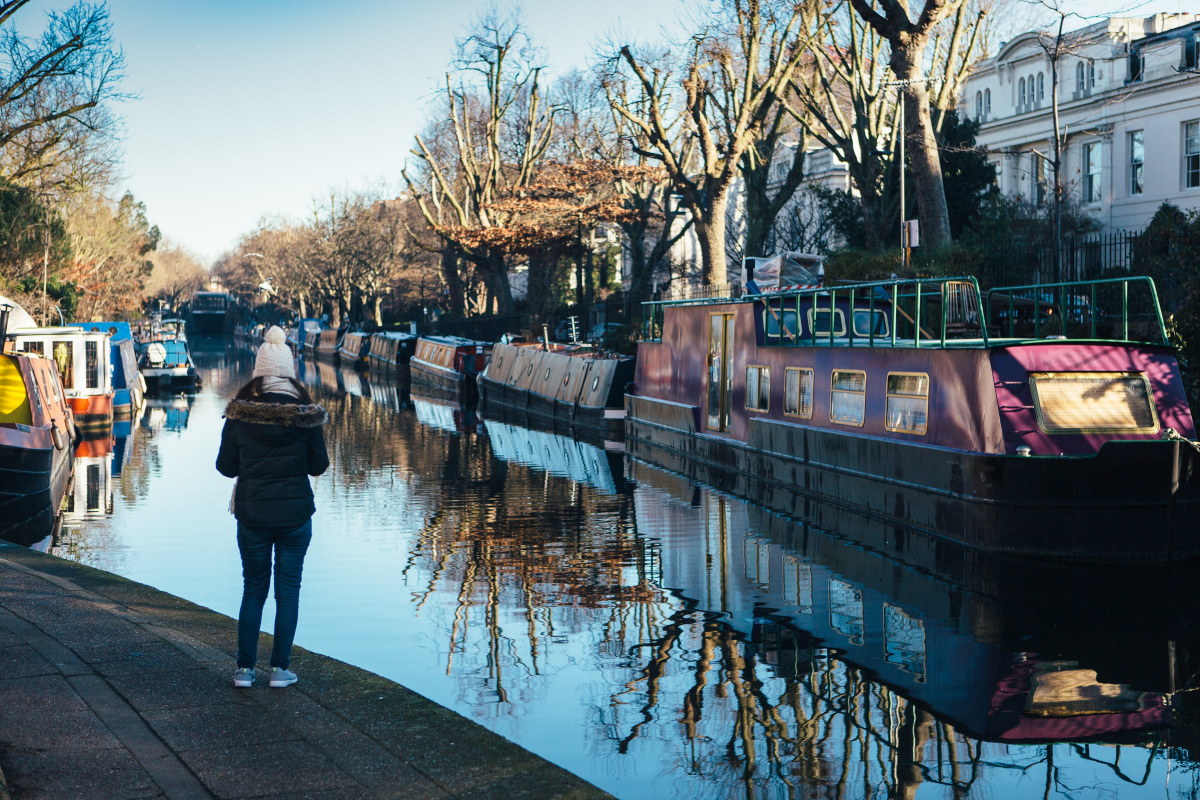 ---
Admire St Dunstan in the East
Amid all of the sleek glass and concrete structures that make up the area around St Dunstan's Hill, the very last thing you expect to find is the stunning ruins of the old Church of St Dunstan. Decorated by the vines and trees that have meticulously been allowed to sneak their way into the ruins, this place is a must-see.
Built around 1100, the church was severely damaged by both the Great Fire in 1666 and the Blitz of 1941. Today visitors can walk around the ruins in this city garden, for free of course. There are several benches to sit down and relax and in the summer, quite a few people come to find a spot in the garden to read or just take in the sun.
You can also rent the space for private events up to 45 people.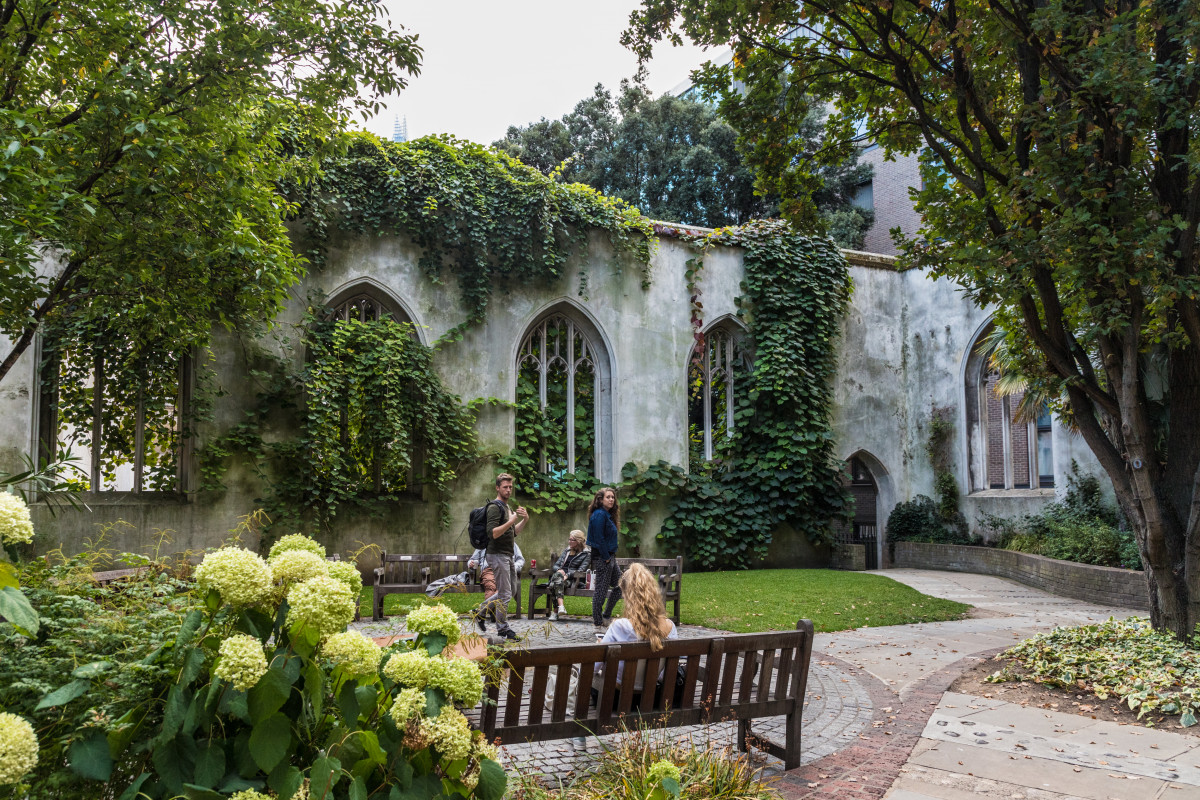 ---
Visit Kew Gardens
The Royal Botanical Gardens is a UNESCO World Heritage Site with over 50,000 species of plants. With numerous exhibits, tours, and family-friendly activities based around educating and promoting conservation, the Gardens are a stunning day out in London.
Along with the many talks and courses that the Gardens offer, they also have a science center with over 350 scientists who are some of the top plant and fungi experts in the world.
The Gardens open at 10 am every day and opening times vary across the seasons. There are over 300 acres to explore, with several cafes, restaurants, and shops. Tickets start at £16.50 if you book in advance online.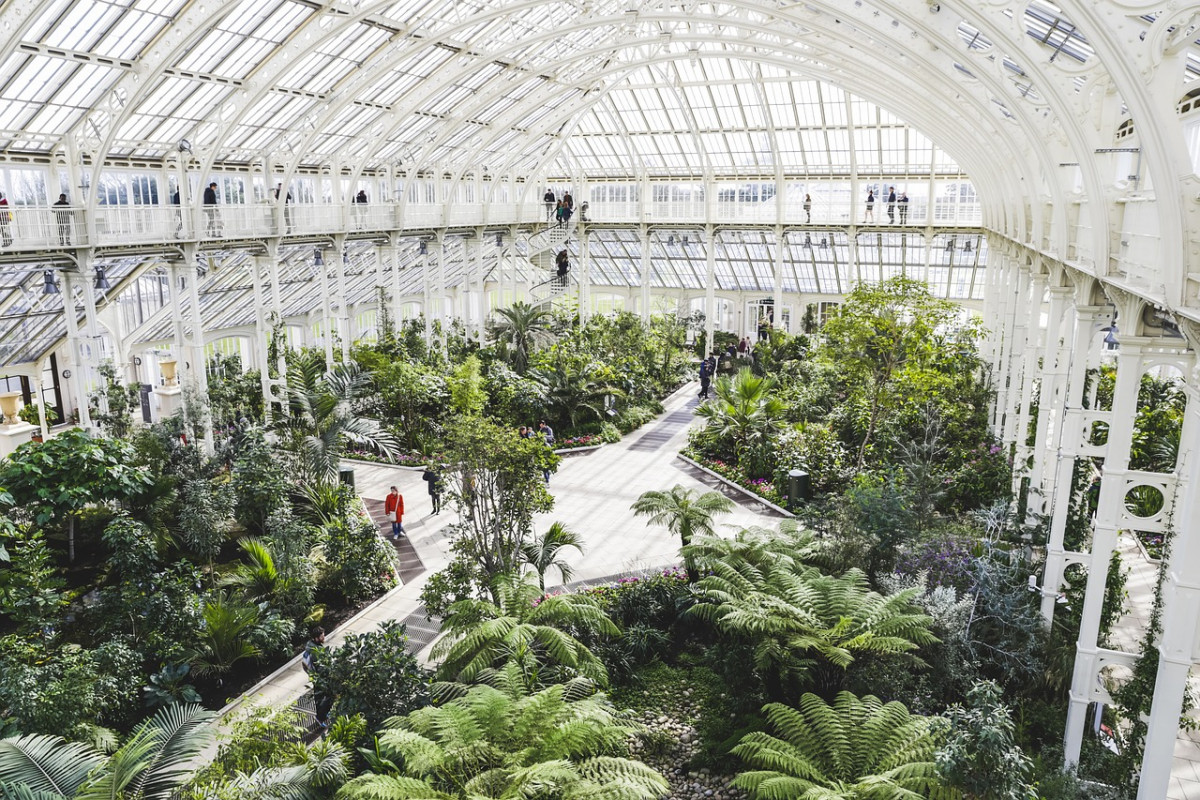 ---
Get an Alternative art fix at the Crypt Gallery
In 2002, the Crypt at St Pancras Church was converted into an alternative art gallery where 21st-century artists can display their thought-provoking contemporary art in an intense atmospheric backdrop underneath the elegant caryatid statues.
The crypt gallery has quite a somber history as it was used as a crypt during the early 1800s, with around 557 people buried there. The burial sites are still respected today but the church is all for the encouragement of arts and artists, which is why they allow the space to be booked for exhibitions, book readings and more.
---
Visit a City Animal Farm
Mudchute Park and Farm is the largest urban farm in the East London area with 34 acres of open parkland. Right behind the business district of Canary Wharf, it's not something you'd expect to see there.
The farm is home to over 100 animals at the moment including some rare British breeds of horses and ponies. They have a petting zoo as well as a horse riding stable catered to all levels of experience and even a kitchen serving fresh homemade cooking.
They're open throughout the year, and entry is free since they're a charity so they rely on donations. This place is perfect for a day out of the busy city.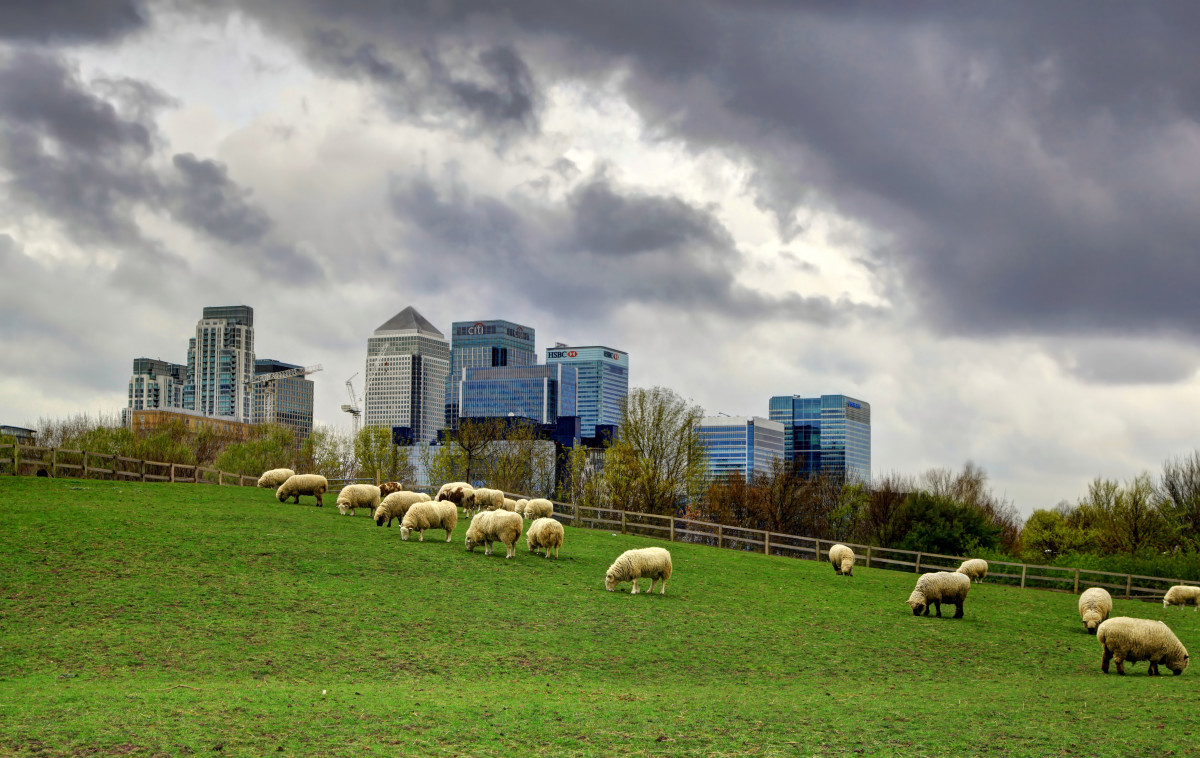 ---
Indian Temple
The BAPS Shri Swaminarayan Mandir London is a grandiose Hindu temple found in Neasden London. This temple is first and foremost a place of worship for those who follow the faith. The stunning traditional craftsmanship and architecture make it a sight that a lot of visitors want to see.
They welcome visitors of all faiths and backgrounds to enter the temple to marvel at the stunning traditional architecture and craftsmanship. Visitors can learn about the values and wisdom of one of the world's oldest religion through their art and sculpture exhibits.
Entry into the temple is free and it is open every day of the week from 09.00 to 18.00.
---
Go to a Special Cinema
In London you can catch the latest blockbusters or old movies in some of the coolest cinemas in Europe. There are quite a few special cinemas in the city.
Electric Cinema has soft couches and offers bar service, ideal for a first date. At Prince Charles Theatre they actually want you to sing out loud with your favorite musicals.
Ticket prices vary depending on the cinema and the movie but it's the perfect way to spend an afternoon or evening.
---
See Pet Cemetery
Hyde Park is one of London's most popular parks, right in the center of the city, but very few people know that a part of the city's Victorian history remains preserved right here in the form of a very old Pet Cemetary. No, not like the one from Stephen King's novel.
This Hyde Park cemetery is not known by many people, but the first dog to be buried there was in 1881. While it was still in use, around 300 dogs and cats were buried here.
You can easily find and see the cemetery if you're walking through the park. However, you can't walk into the actual cemetery unless jump through the fences (not encouraged).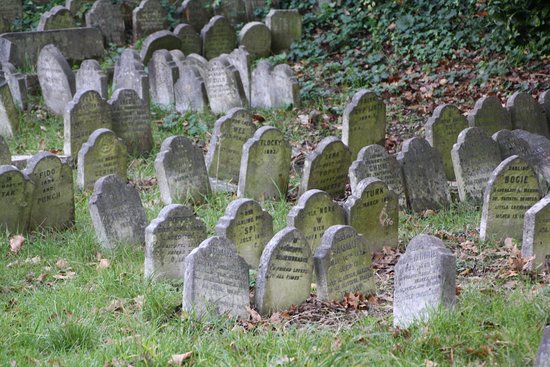 ---
Drink at Europe's Longest Champagne Bar
With its 98-meter-long bar and red leather booths lit by Art Deco lamps, Searcys Champagne Bar at St Pancras Station is officially Europe's longest Champagne Bar.
The bar has one of the largest and finest collections of Grand Marque Houses in the UK. The whole experience includes an exquisite bar menu with small plates, British meat or cheese platters in one of the busiest International Train Stations in London.
---
Find the Seven Noses of Soho
The first of London's Noses (quite literally a nose seemingly coming out of a wall) appeared back in 1997. Although no official stories were ever given as an explanation for them, one belief was that it was a response to all the CCTV being installed across town as a response to the city's being "nosy".
It's said that the nose that can be found at the Admiralty Arch is the missing nose from the Nelson's Column statue.
About 30 or so noses were then placed in random places around London. While many were taken down there are 7 popular known ones that you can keep an eye out for.
Check for noses at these locations: Admiralty Arch, Bateman Street, Dean Street, Meard Street, Endell Street, Great Windmill Street and D'Arbly Street.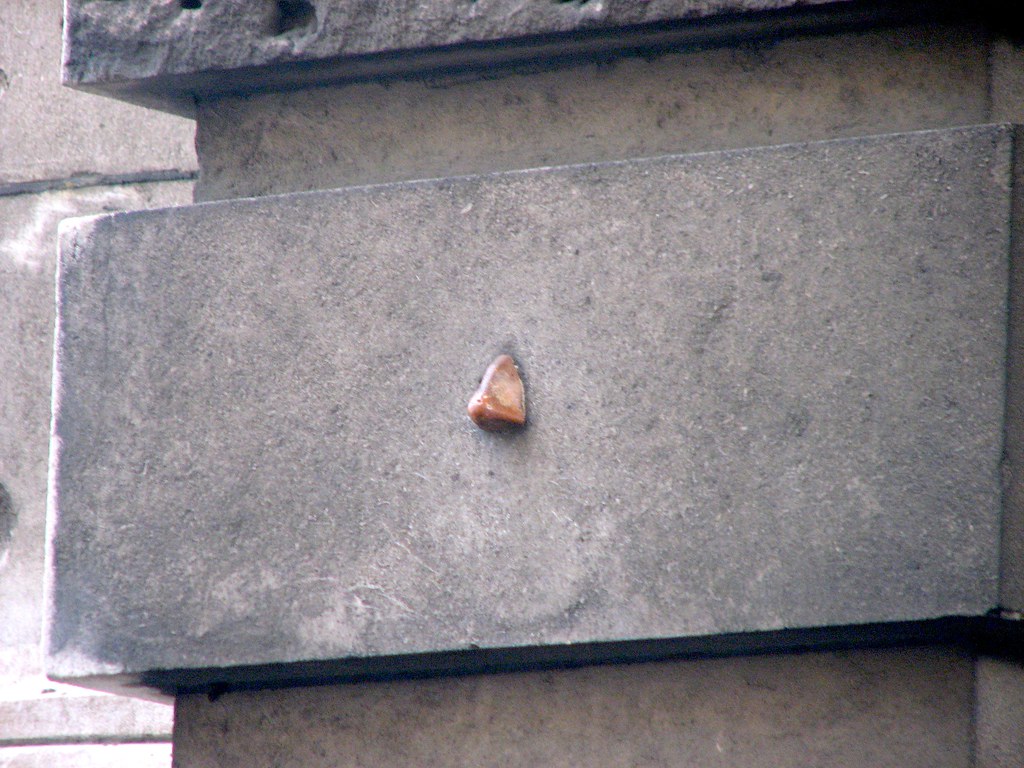 ---
Take an Aerial Class
Being an aerialist myself, this is something I'll always recommend you try if you have the chance and London has some very professional places where you can practice no matter your skill level.
You can learn to climb silks, try your strength at aerial hoop (lyra), rope, or even feel like a circus performer on a flying trapeze. Taking a class is one of the most fun but also unsual thing to do in London
Some of the best Aerial Schools in London include Flying Fantastic UK, Skylab Studios, Aerial Life West London and The London Dance Academy.
---
Try Your Skills at Flying Trapeze
If you're an adrenaline junky or want to try out a new fun way of moving your body, trying out the flying trapeze is an awesome way to get your fix of both these things! Why watch the Cirque de Soleil when you can learn the moves yourself?
London's Gorilla Circus Flying Trapeze School offers open-air classes in the summer and indoor ones in the winter.
---
Have a Sleepover at the Museum
The Night at the Museum movie franchise had everyone wondering what really goes on inside a museum when all the lights are off. In some of London's Museums, you actually can spend the night in a museum and find out!
Although the skeletons may not come to life and start talking, you and your kids are guaranteed an incredible experience sleeping among the exhibits at the Science museum, but not before having participated in fun interactive games and learned about the exhibits and the museum.
This experience is for 7-11-year-olds for £55 including breakfast the next morning. Older children ages 8-15 can have a similar experience with the Young Friends Sleepover at the British Museum.
For the dinosaur fans, the Natural History Museum offers a Dino Snores experience, involving stalking the halls as it gets dark and experiencing an educational science show as well.
For adults 18 and over, this experience is an incredibly fun all-nighter, starting off with a three-course meal, live music, science shows, dinosaur-themed games, gin sampling, edible insect tasting, and an all-night monster movie marathon!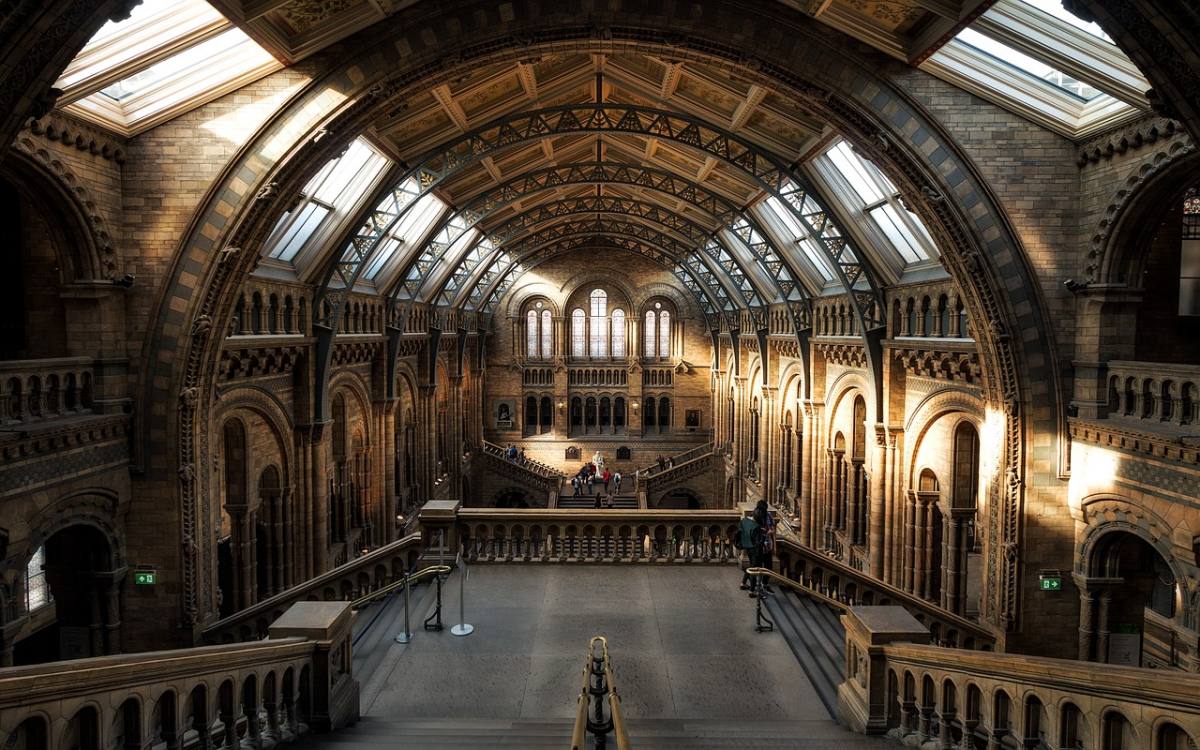 ---
Unusual London Museums
Bank of England
Can you lift a gold bar? You can give it a go at the Bank of England Museum! It shouldn't be, but it's one of the most unusual things to do in London.
A gold bar weighs 13kg and you can put your hand into a hole in a cabinet and lift the bar. There's no chance of stealing it but it may be the only time you get to touch something so densely valuable.
Located in the center of London, the Bank of England is the eighth oldest bank in the world and they're open every day of the week from 10am to 5pm.
Admission is totally free and it should take you about an hour to tour their museum excluding talks and presentations that you can have if you organize for a guide.
---
Museum of Brands
An unusual exhibit but a very interesting and important one none the less, the London Museum of Brands goes through the history of all the brands of businesses that ever existed, where they are today and the impacts they and the people involved have had on the world.
Their aim is to raise discussions about the controversies of consumerism and marketing, to raise awareness about sustainable packaging, showing the progression of women's involvement in advertising and so much more. They do this through exhibits, talks and so many more inclusive activities to get people more involved.
Tickets for the exhibits are open on most days and are £9 for adults and £5 for children with additional costs if you book to take part in a particular workshop or class.
---
Grant Museum of Zoology & Comparative Anatomy
This Natural History Museum is the last university zoological museum in London, established in 1827, with one of the oldest natural history collections in the UK and over 68,000 zoological specimens. It was open to the public in 1996 and the University College London still uses the site for research projects and educational purchases.
The most notable specimens on exhibit include the world's rarest skeleton, the quagga, an animal that was a subspecies of a zebra and went extinct in the 1900s. This is only one of the awe-inspiring things on display amidst their brain collection, dodo bones, jar of moles and much much more.
They're open Mondays to Sundays from 13.00 to 17.00 and admission is free.
---
Churchill War Rooms
Another part of the mysterious underground world of London is the Imperial War Museum, part of which is the very bunker and underground system where Winston Churchill himself coordinated the Second World War.
It's definitely a step back in time walking through the network beneath Westminster, some rooms which still remain exactly as they were left on the day the lights were switched off in 1945.
Discover all the War Rooms including the tiny Transatlantic Telephone Room disguised as a private toilet where Churchill used to speak in secret to the President of the United States, an example of the cutting-edge technology of the day.
Tickets are £22 for 16-59-year-olds.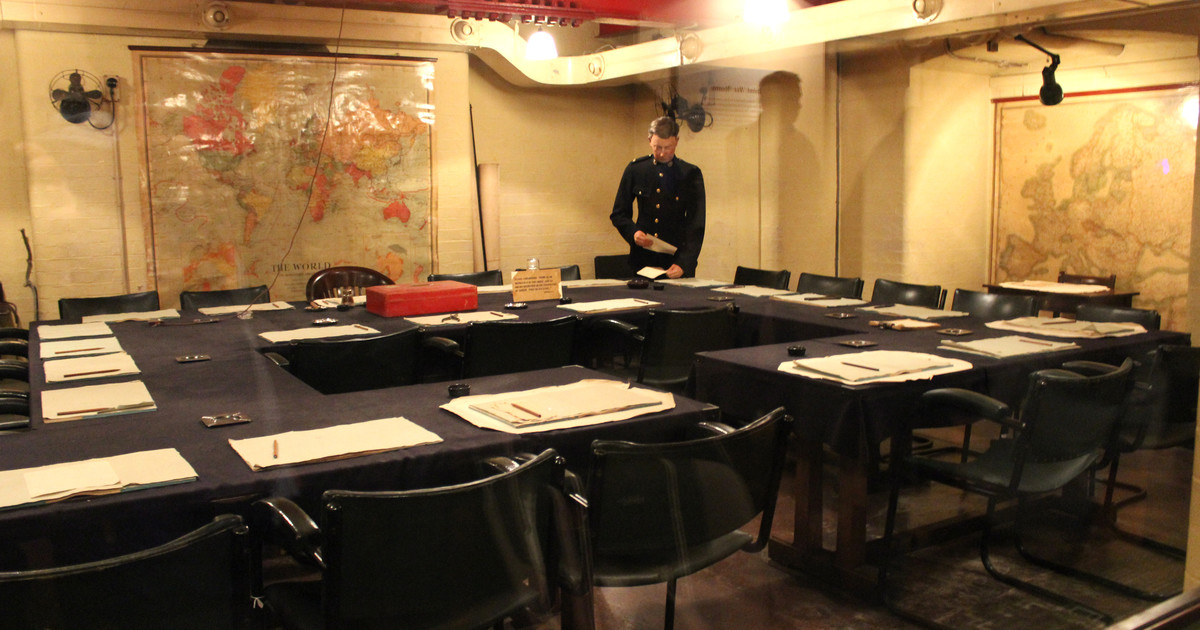 ---
British Dental Museum
Most of us either are or know someone who's scared of the dentist, but the very interesting collection at the British Dental Museum displays dental equipment from as far back as the 17th century.
The exhibit includes the history of home dental hair, the evolution of the toothbrushes, a selection of dental art and of course medical dental equipment.
---
Take a Day Tour Outside of London
One of the most unusual things to do in London is leaving it for a day, as Londoners don't do it as often as they should. London is the gateway to the most beautiful quintessential English towns, only a train ride away. Most tourists head to Stonehenge, Bath, Windsor Castle, or recently popular due to its Instagrammability – The Cotswolds.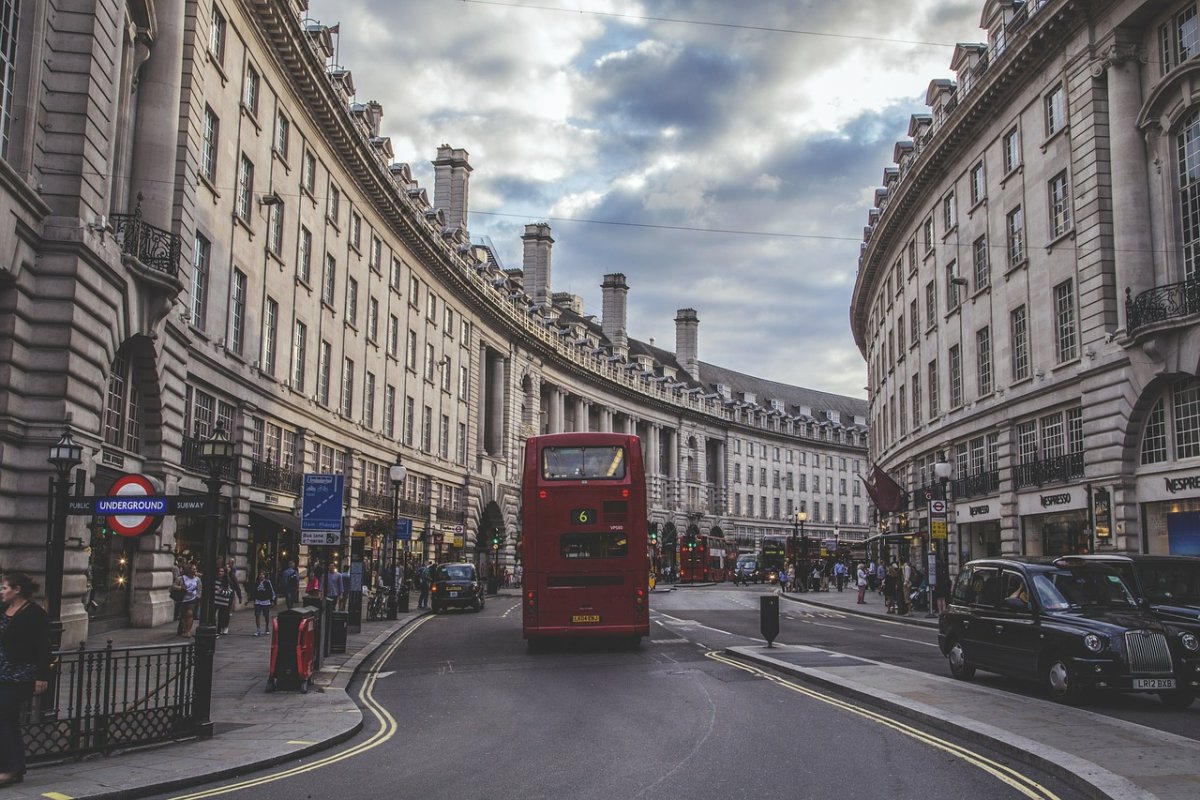 ---
Other Things to Note About London
Make sure you know which room you're looking at your hotel to avoid unpleasant surprises. Smaller hotels and guesthouses often have shared bathrooms, unless the room is listed as 'en suite'. Find out more on where to stay in London.
London might seem expensive at first, but if you drink during happy hour, look for discount codes, and use other money-saving tricks, it can be affordable.
Nightlife starts and ends early in the UK really. Pubs and bars usually close at 11 PM (10 PM on Sundays) while the food is usually served until 9-9:30 PM. If you're planning on going out leave early.
Better nightclubs and lounges require registration online to get in for free or to book a table, so make sure you get on that guest list before heading to a fancy place. Otherwise, although most nightclubs allow you to pay on entry, you may be standing in a line for the whole evening and may not be allowed with big uneven groups of more than 3.
---
Arrange Your Travel Insurance
Unusual things to do in London are fun, but don't forget to arrange health insurance before heading to London. The easiest and most reliable insurance is World Nomads Travel Insurance. Get it before your trip to avoid unnecessary troubles that might ruin your holidays!