Tbilisi, Georgia is a city of contemporary and historical multiculturalism. Over 1,500 years old, this capital has straddled European, Asian, and Middle Eastern civilizations, resulting in a unique Caucasus destination. Residents are known for their hospitality, and the local sights are sure to impress!
Travel to Tbilisi if you want to experience interesting history, varied architecture, beautiful landscapes, and good food.
Tbilisi, Georgia Travel Guide

My General Impressions from Tbilisi
Tbilisi has been on my bucket list for a while and frankly, I couldn't believe that I haven't visited it sooner. While Georgia still feels like an off the path destination for Americans and Asians, for many Europeans it's been a popular spot for a while.
Especially when cheap flights started flying to Tbilisi, tourists flocked the city and many claim it's destroyed part of this beauty. However, I think that Tbilisi is still worth visiting,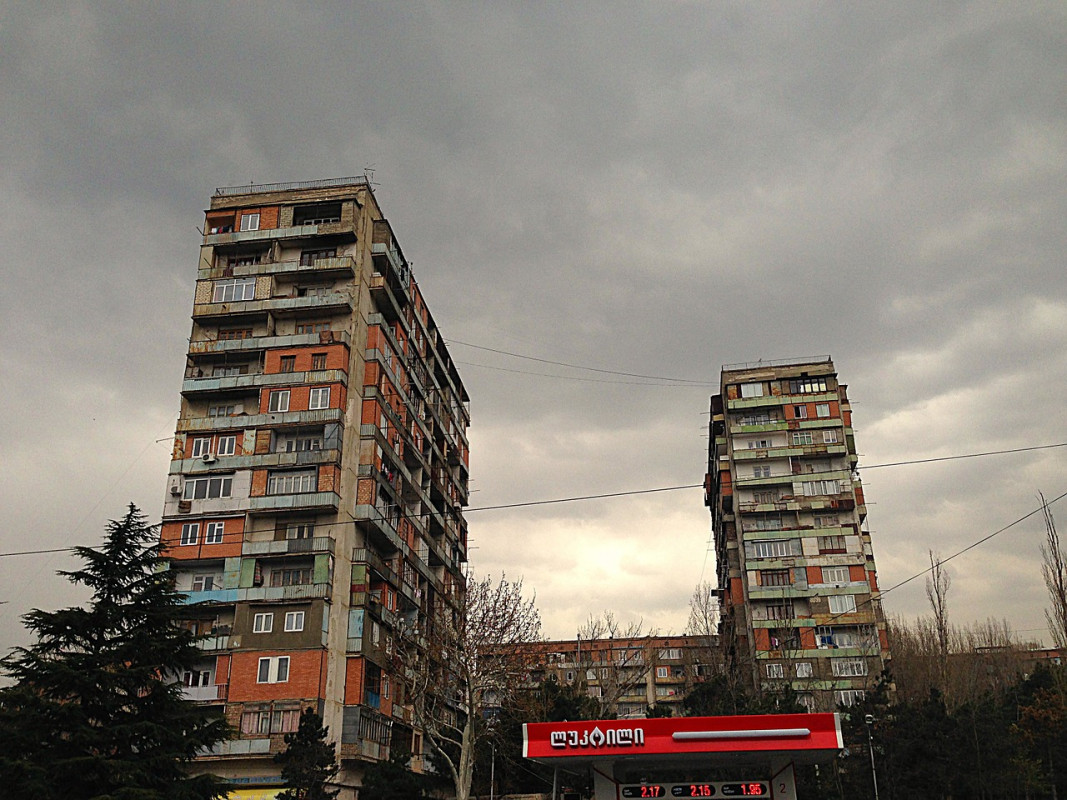 Tbilisi has 2 very distinct faces. Downtown and tourist area is bohemian, gorgeous buildings with ornate balconies combined with futuristic architecture, but the buildings from the outskirts and suburbs are still from the Communist era. Old, falling apart, not a place where you'd want to live or frankly wander around at night.
Georgia is very affordable, regardless of where you're coming from. Full dinner won't cost you more than 20-25 GEL regardless of the restaurant.
I can honestly say that I feel like I preferred Tbilisi over it's neighboring capitals Yerevan in Armenia or Baku in Azerbaijan. While crossing the street takes Frogger abilities and sidewalks aren't usually even and nice (not that there are in Italy either where I spent last year living, so I guess this didn't bother me that much).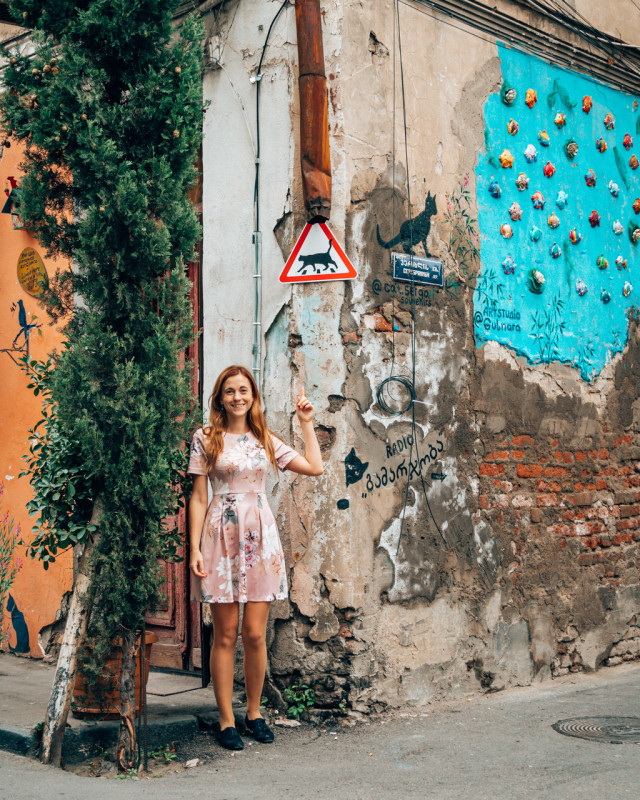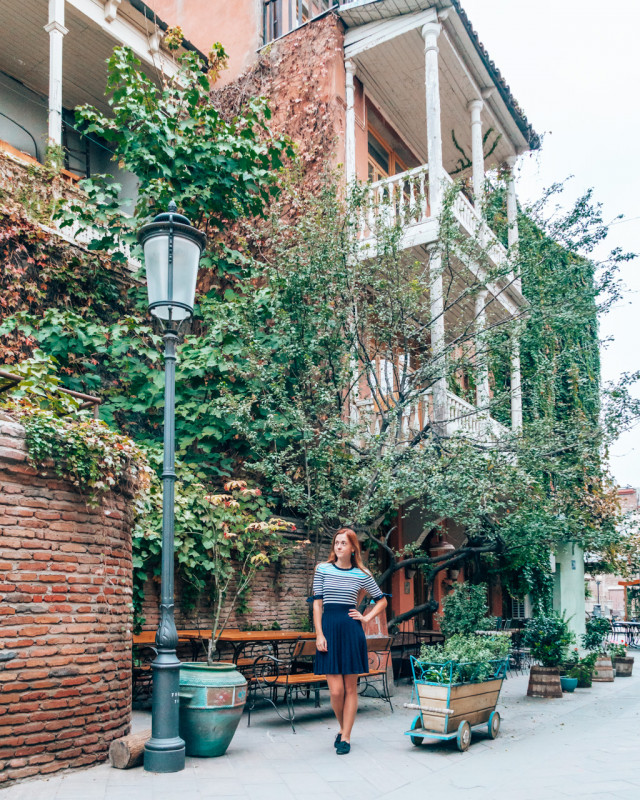 ---
History of Tbilisi, Georgia
According to legend, Tbilisi was founded while a king was hunting, when his falcon caught a pheasant and both plunged (and died) in one of Tbilisi's hot springs.
Whether or not this legend is true, the city's name is derived from a word for "warm," signifying the importance that the sulfuric hot springs had and continue to have on the Tbilisi's culture and inhabitants.
The springs aren't the only natural feature that Tbilisi has to offer, the city is built on the Mtkvari (Kura) River, in between mountains and over hills- creating a truly picturesque environment.
Modern Tbilisi is home to over 1.5 million residents, most of whom are Eastern Orthodox Christians. There are many diaspora groups that live in Tbilisi, which add to the city's historically diverse vibe.
In Tbilisi, you will find that many residents will also speak Russian and/or English. Georgians use the Lari (GEL) as currency, and the city is an economical destination that can be explored on a budget.
This former Soviet republic has retained its distinctiveness and pre-communist charm and has a lot to offer the inquisitive tourist. Here is a guide to make the most out of your trip to Tbilisi, Georgia.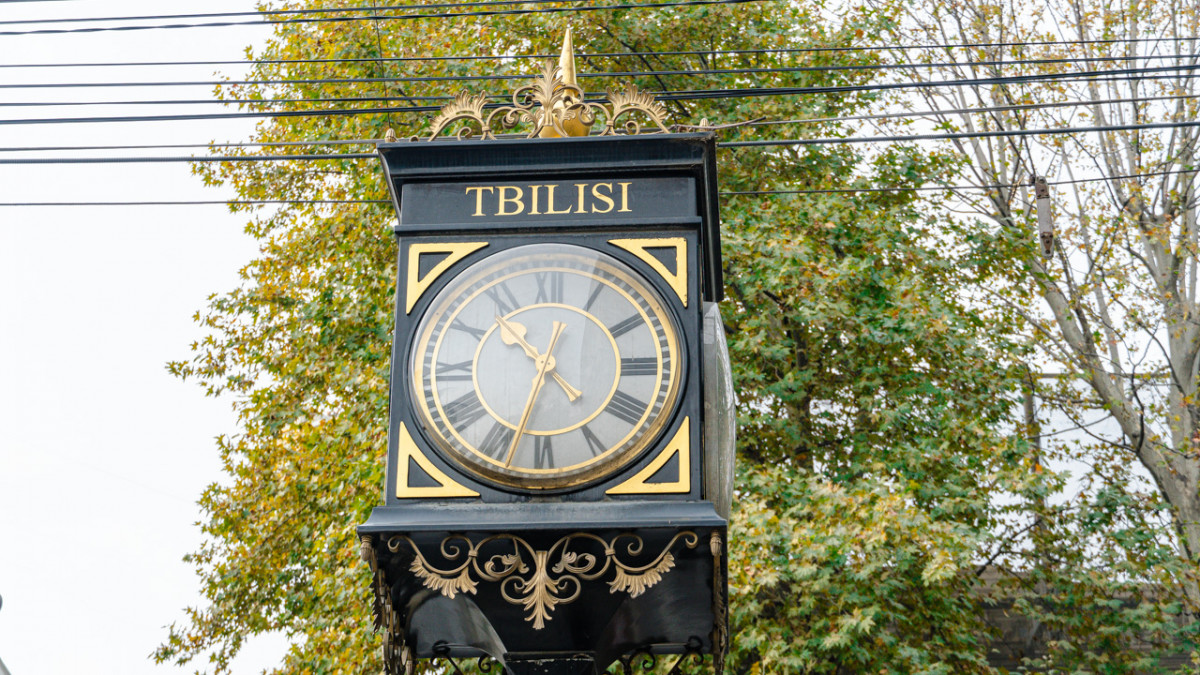 ---
Things to Do in Tbilisi, Georgia
Discover the Maze of the Old Town
Before you even start thinking of specific spots and things to see in Tbilisi, I recommend you get lost in the maze of streets in the old town. Admire the picturesque balconies, greet local cats, find new cafes.
Watch your step though as pavements as very uneven and due to a high amount of stray dogs, uncleaned dog poop isn't uncommon.
Even if you don't have your Google Maps working, don't be afraid of getting lost. Even in the smallest streets, there will be someone who'll willingly point you in the right direction. They might not speak English, but from my experience, Georgian people will do their best.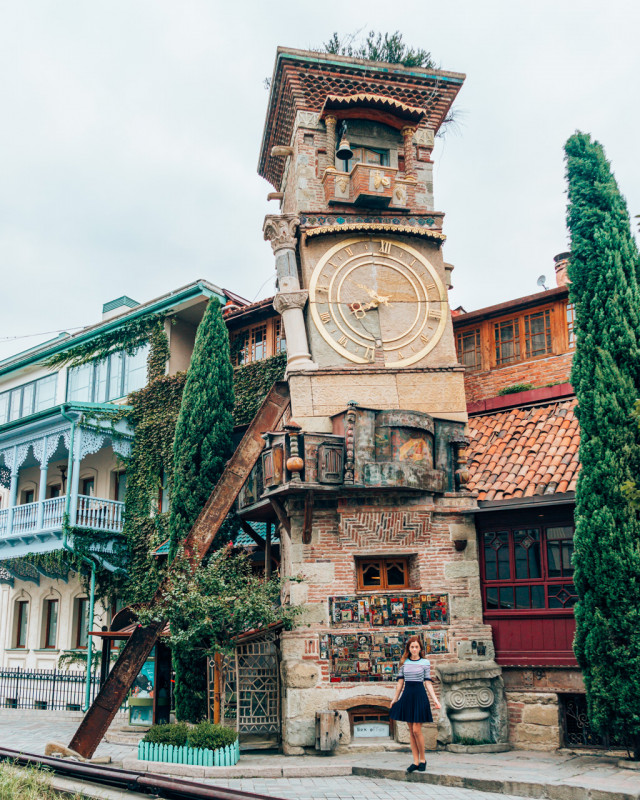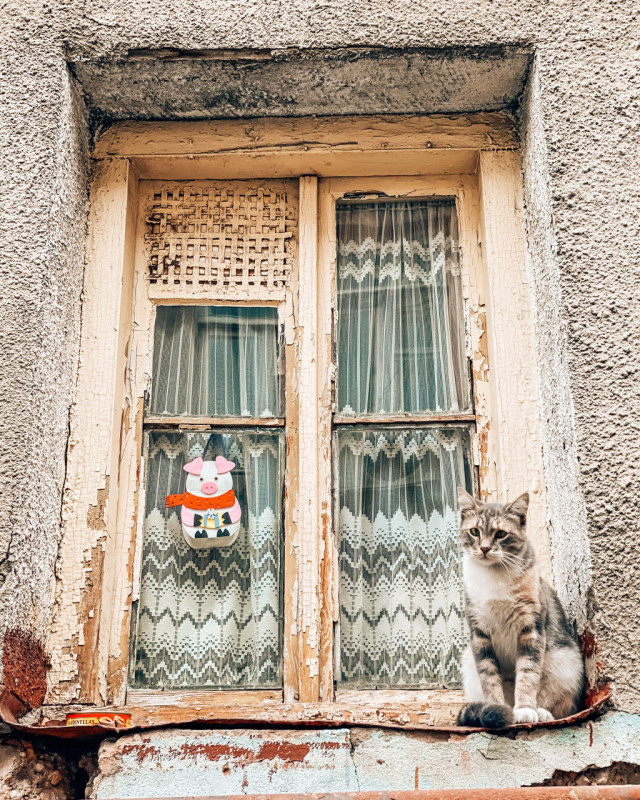 Relax at Hot Springs
The hot springs or "sulfur baths" of Tbilisi are fundamental to the life and culture of this Georgian city. Soaking in a sulfur bath is not only a good opportunity to experience a Georgian tradition, but it may also provide health benefits such as pain relief, blood pressure regulation, skin cleansing, and of course, relaxation.
Located in Abanotubani – Tbilisi's historic district, there are several bathhouses and styles of bathing to choose from, all of which utilize the natural springs that run under the city.
It's a good idea to book in advance (either in person or online) and to decide if you would like a public or private room, as well as any add on spa services. If you choose private, the only other people around will be your companions and/or a masseuse. Cold plunge pools and showers are also usually part of this invigorating experience.
Some of these additional services include a massage or a kisa (exfoliating scrub). There are many bathhouses to choose from, including Gulo's Thermal Spa, where you can book via Facebook.
When going to a sulfur bath, you have the choice to bath naked or while wearing a bathing suit. If you choose a public bath, you will be bathing with others, however these are divided by gender.
Costs vary depending on the public or private bath. Private baths cost around 50-120 GEL per hour, while public baths cost around 5-10 GEL per hour. Prices are wide-ranging based on how new, spacious, and luxurious the baths are. Add on services are approximately 20 GEL.
Royal is open until midnight but some other bathhouses are open 24 hours, so if you're not into parties it's an unusual way to spend the night.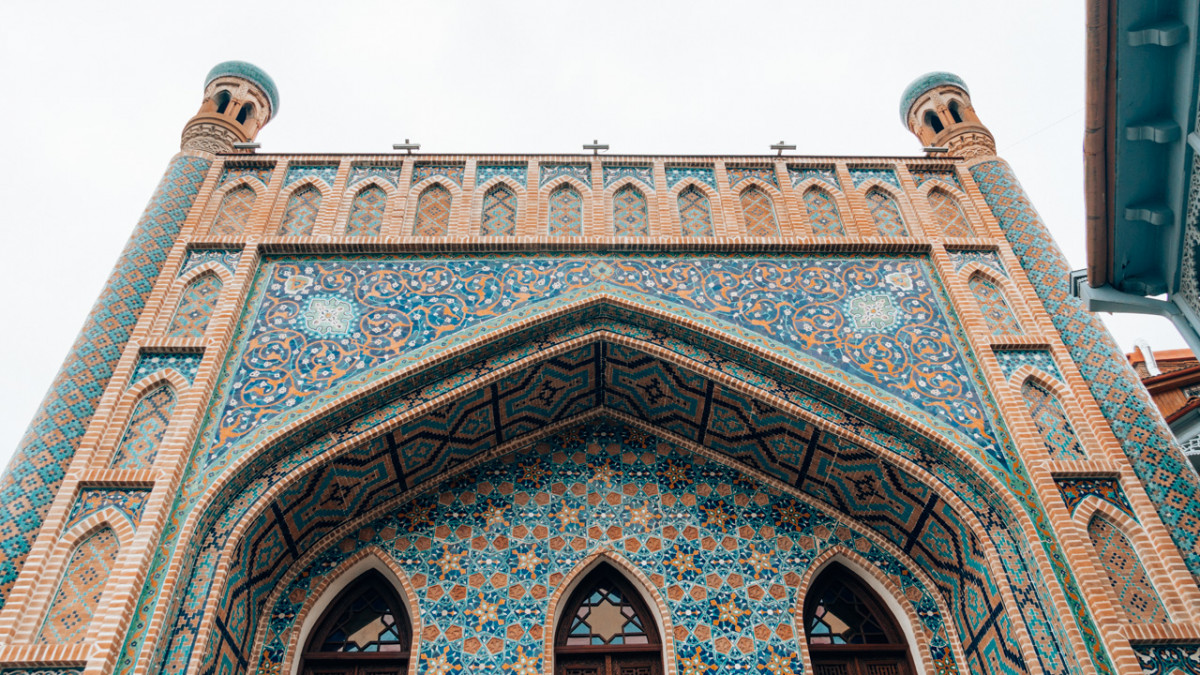 Extra Tips:
Keep in mind that sulfur baths do have an unpleasant "rotten egg" smell, so be prepared! It's also a good idea to bring water, it's easy to get overheated, and bring or rent a towel.
Before or after your bath, make sure to walk around Abanotubani, a beautiful district with varied religious buildings, restaurants, and stunning tiled facades.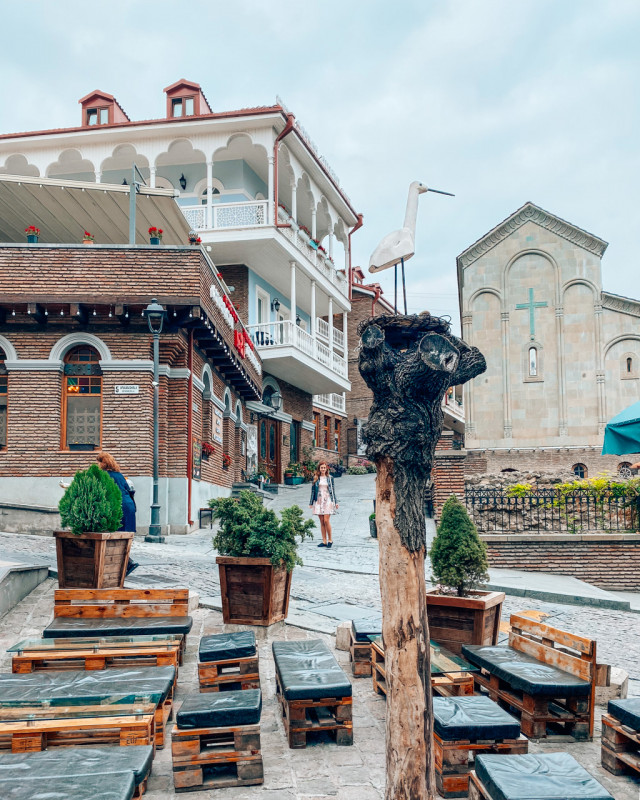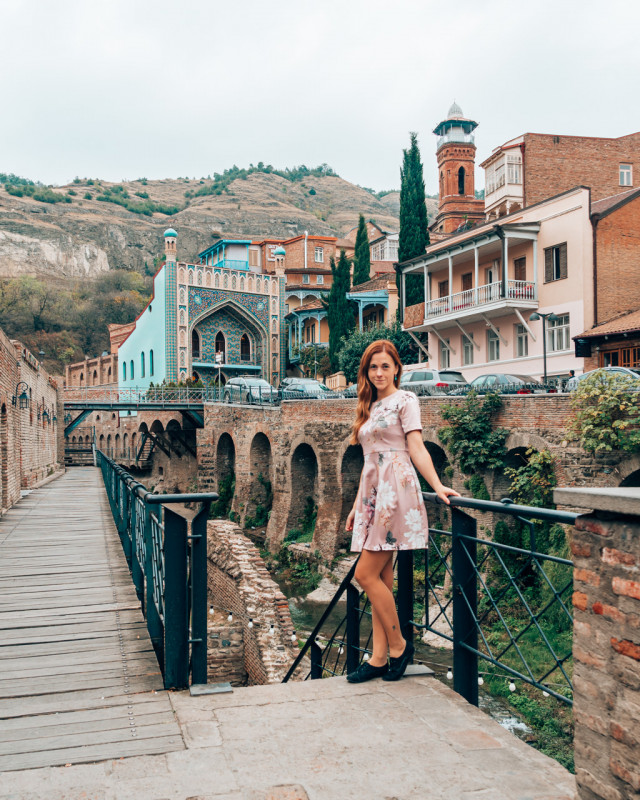 ---
Hike to Narikala Fortress & Kartlis Deda
The Narikala Fortress offers visitors a fascinating history and an unparalleled view of Tbilisi. The original fortress was constructed by the Persians in the 4th century, but was built upon and utilized used by subsequent invaders.
Unfortunately, much of the original structure has been destroyed, but the walls remain. A recent addition includes St. Nicholas's church which is open to visitors and contains frescoes. It's also the best place to see a panorama of Tbilisi, so it's surely worth your time.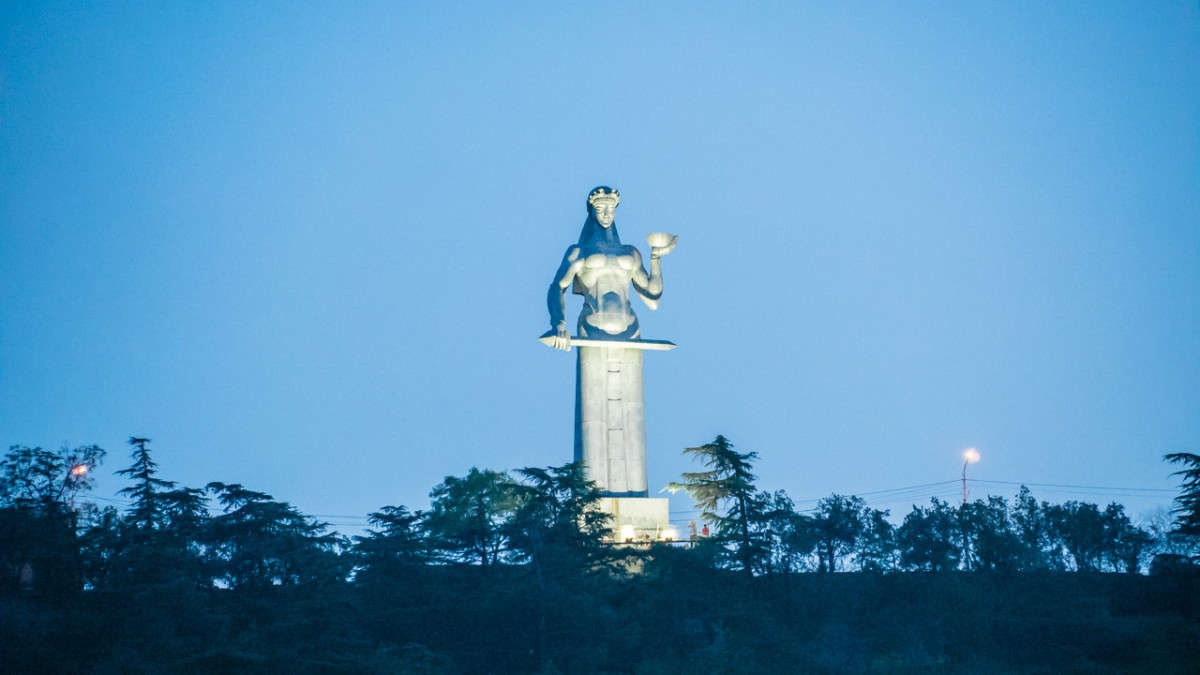 In order to reach Narikala you can walk up from the sulfur baths, or take a cable car from Rike Park for 2,5 GEL. It's worth taking the cable car or "aerial tram" because it also provides excellent views of the city. The entrance to the fortress is free.
Less than a 10-minute walk from Narikala Fortress is Kartlis Deda or the "Mother of Georgia". This aluminum statue was erected in the 1950s on Sololaki Hill and is a testament to Georgian culture. This female figure holds a sword and a glass of wine- symbolizing Georgians ferocity against enemies and hospitality towards guests.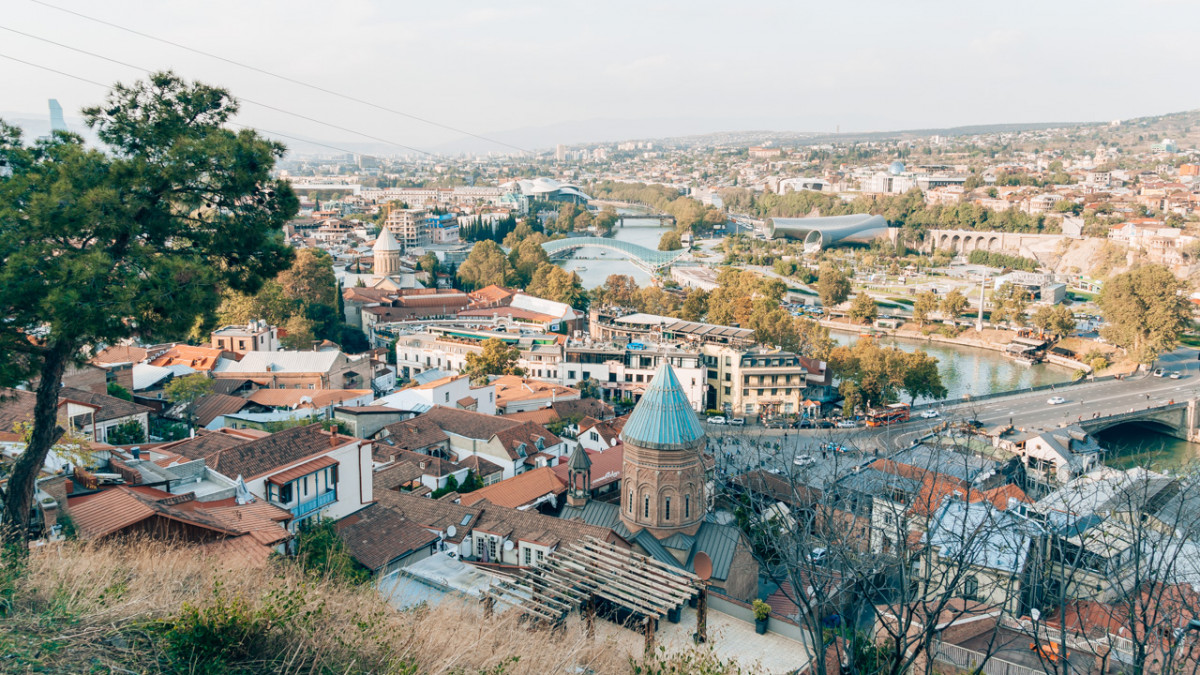 Find a Waterfall at the Botanical Gardens of Tbilisi
The Botanical Garden is located between the Old Town and Narikala Fortress, and it only costs 2 GEL to enter.
The park is filled with photogenic spots and art, plus a Japanese garden. And a waterfall! While it's not the most beautiful waterfall I've ever seen it's right in the middle of the city! The only other waterfall I saw located in the city center was the one in Moustiers Sainte Marie in southern France.
If you're visiting Narikala fortress before, you might catch a zipline down to the garden instead of walking. It costs 30 GEL, but it's a fun alternative.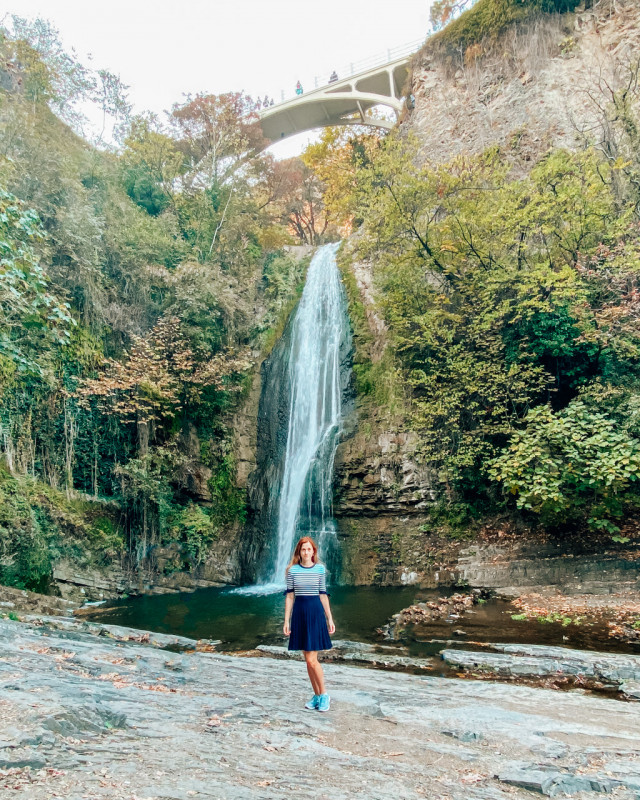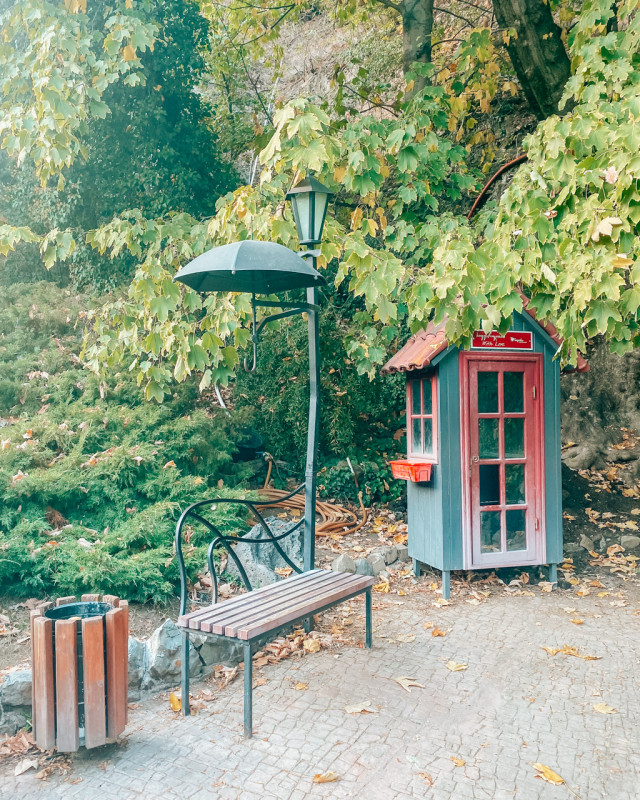 ---
Watch the Pupper Show on the Clock Tower
Architecturally weird, the Leaning Clock Tower in Tbilisi is part of a puppet theater. Every house a window opens at the top and angel strikes the bell and a short love story plays. The whole area surrounding the tower was actually my favorite.
Not surprisingly, it's also the most Instagrammable spot in Tbilisi.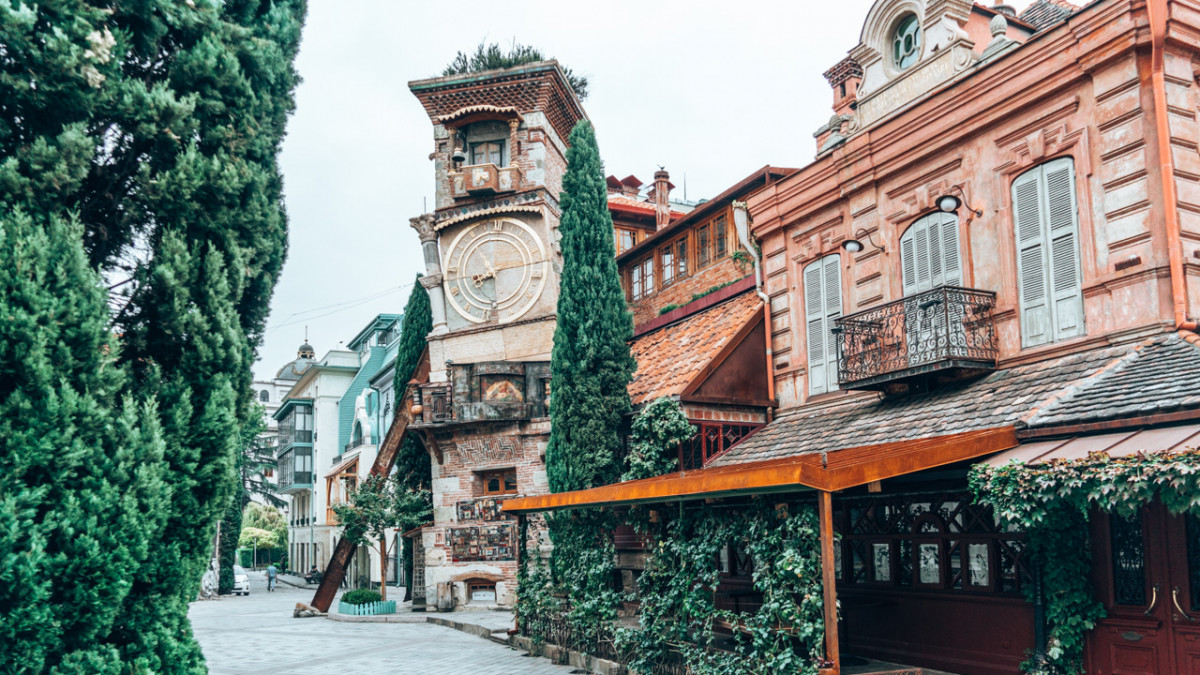 Play with Local Cats
I've had no clue about how many cats I'll be meeting in Tbilisi before my visit. They followed me around, photobombed my photos, and wanted to cuddle.
Most of the stray cats and dogs in Georgia are tamed, vaccinated and microchipped. That said, don't be scared to pet them – they love cuddles.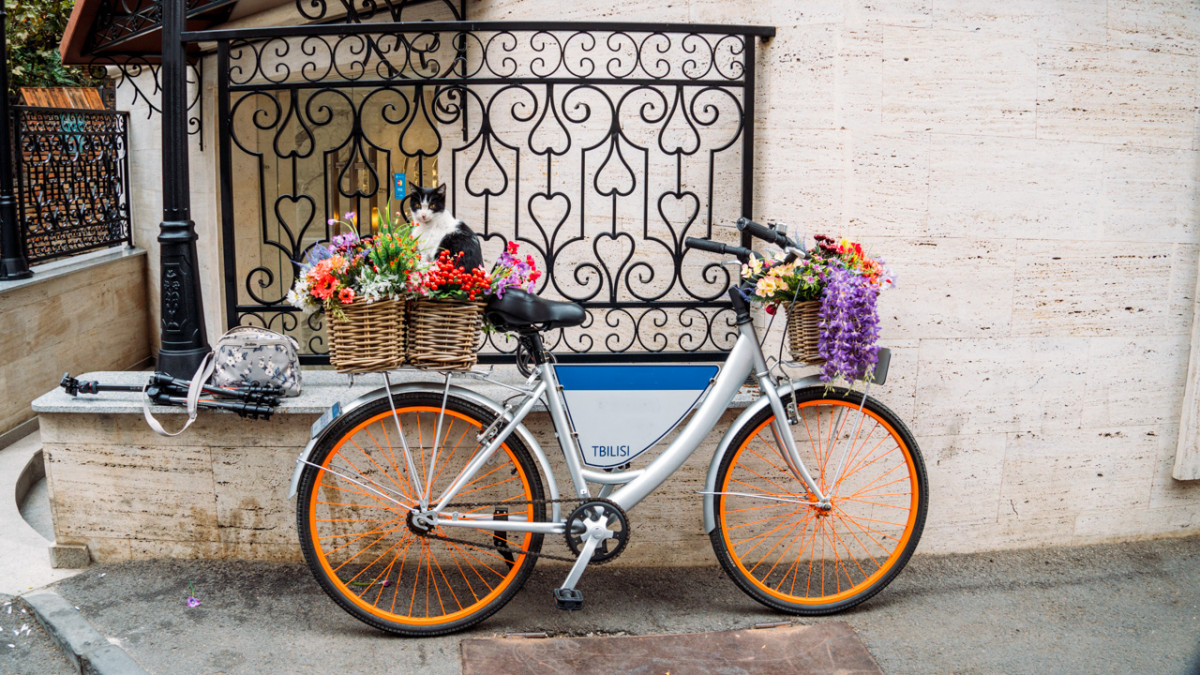 See Betlemi Stairs
Betlemi Stairs is an architectural jewel. It's the only stained glass house in the city, located in a 19th-century wooden house. It's actually a private house with a small art gallery, so be respectful and quiet when you visit.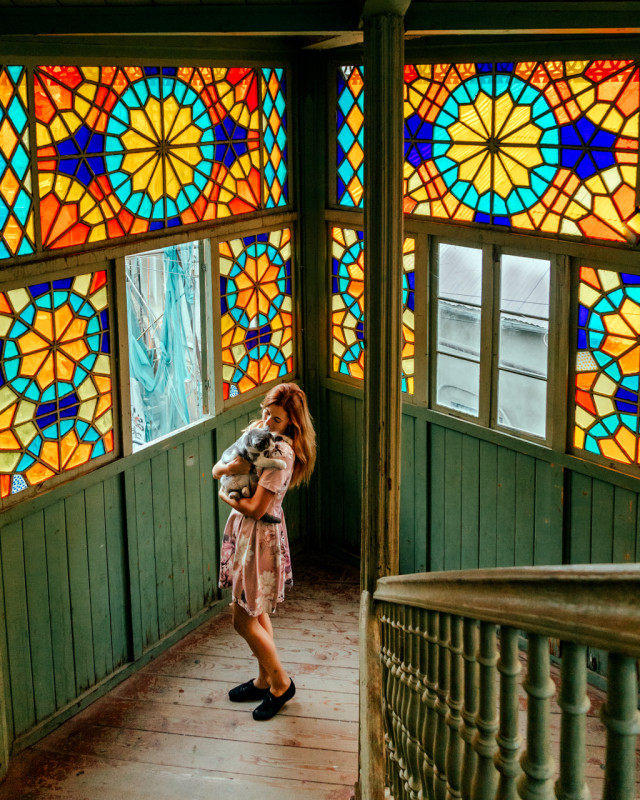 Pay Respects at Mtatsminda Pantheon and Have Fun at Mtatsminda Park
The Mtatsminda Pantheon is an outdoor necropolis encompassing statues, graves, and a beautiful church. This is the burial site for many famous and prominent Georgians and is worth a visit to walk through Georgian history and learn about their heroes.
Mama Daviti (St. David's) Church was built in the 1500s and is part of the Pantheon complex. It is accessible by funicular (see Transport) or on foot.
While many advise visiting this spot for wonderful views I beg to differ. It's usually too foggy to see anything, so for the views go to the Fortress.
Mtatsminda Park is also home to several rides, games, and shops not just for children. The most popular attraction is perhaps the large Ferris wheel, which is a fun way to view Tbilisi. The park is free to enter, but rides cost a couple of Lari per ride.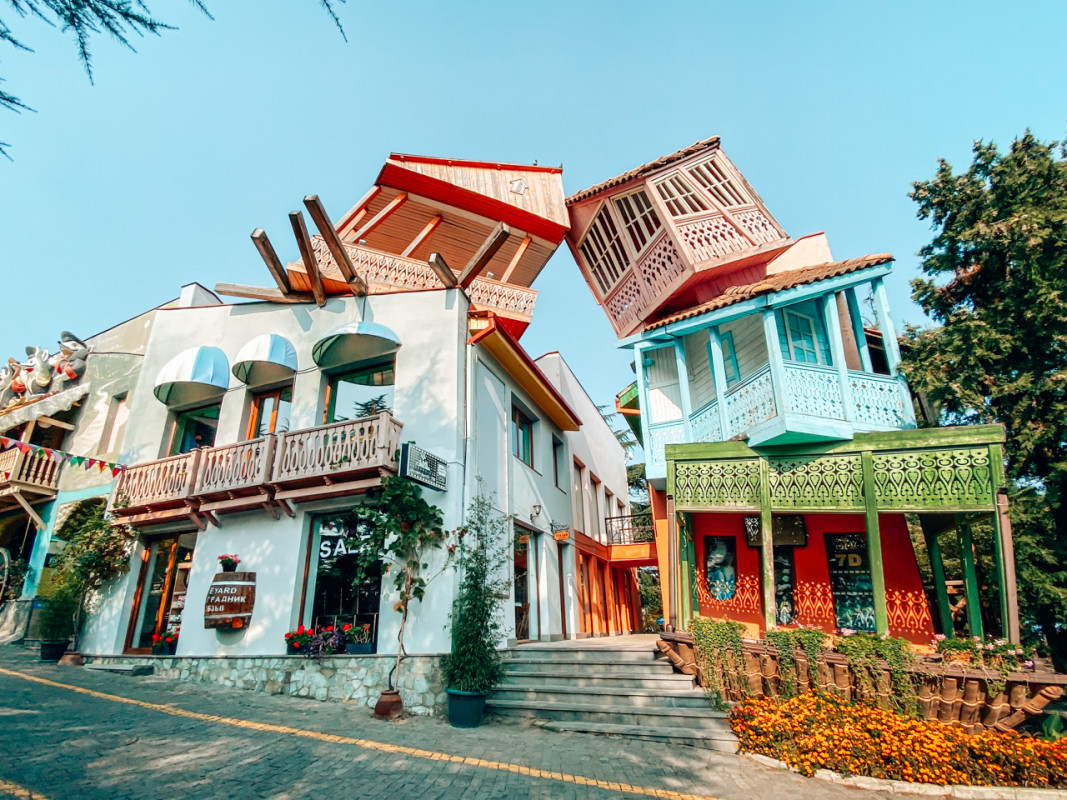 Visit Georgian National Museum
The Georgian National Museum is actually composed of several museums, which unified in 2005. One of the most notable exhibits is an extensive collection of gold and jewelry. Other interesting sights include human fossils and an exhibit on Soviet occupation.
The museum is open every day except Monday, from 10 AM – 6 PM and is located on Rustaveli Ave., near the Liberty Street Metro.
Adult admission is 5 GEL. Visit their website for a list of official holidays when the museum is closed, as well as current exhibits.
Walk the Bridge of Peace
The Bridge of Peace is a beautiful example of modern architecture and is located approximately 15 minutes (by foot) from the Georgian National Museum.
Its elegant glass and steel design includes LED lights that are turned on before sunset and flicker every hour in an interactive light show. The shape of the bridge is said to resemble a marine animal and is 490 feet (150 metes) long.
This pedestrian bridge was finished in 2010 and was created by an Italian architect and French lighting artist. According to the architect, Michele De Lucchi,
In addition to being a beautiful sight itself, the bridge also provides a good view of the Mtkvari River and the city itself. The best time to go is right before sunset, so you get to see the bridge sparkle.
Don't miss out on the views surrounding it! You might meet some friendly dogs on the bridge – don't be scared!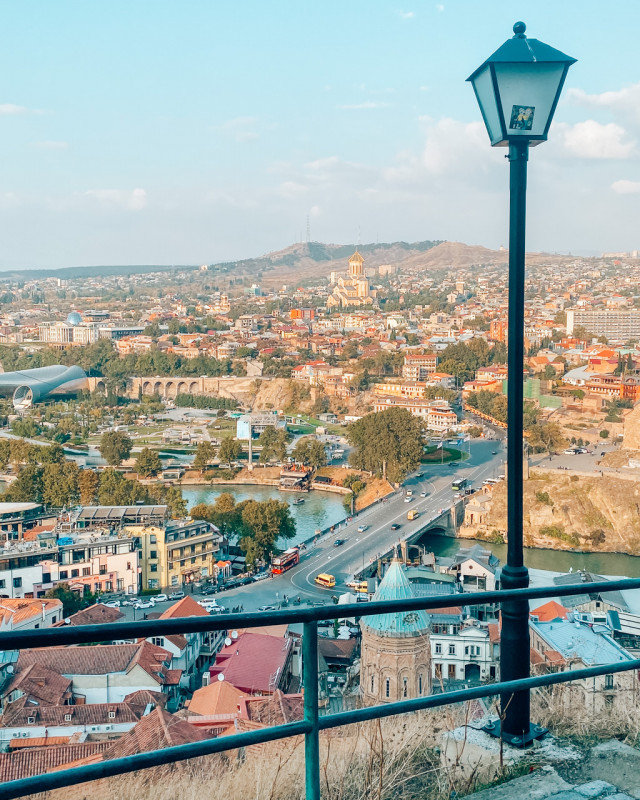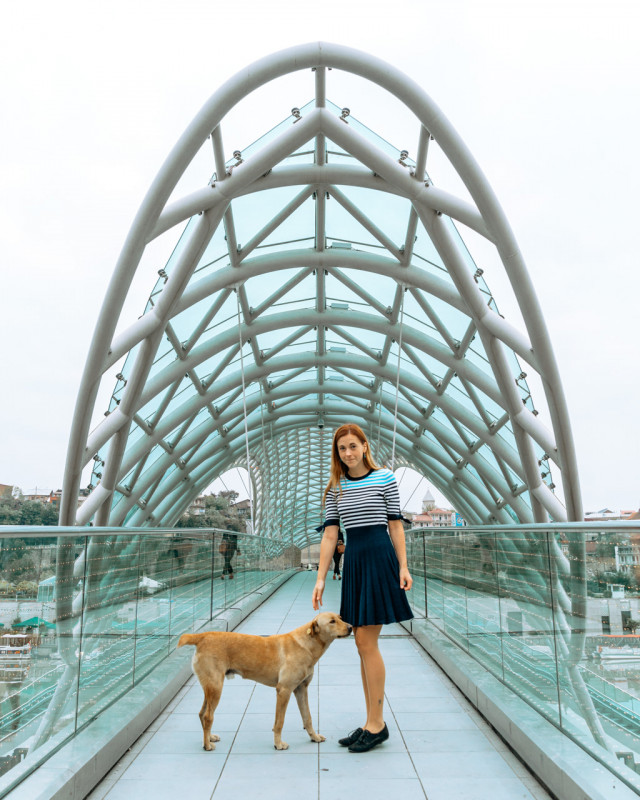 ---
Visit Tsminda Sameba Cathedral
There are several Orthodox churches in Tbilisi, but one is particularly famous. Known as the Holy Trinity Cathedral of Tbilisi, this massive religious structure of Tsaminda Sameba Cathedral is actually a recently built Eastern Orthodox church.
The cathedral was constructed in order to mark the 1,500 year anniversary of the Georgian Church and 2,000 years of Christianity.
Despite being a modern structure, the Sameba encompasses many Georgian and Christian symbols and traditional architectural styles and is known for its large golden dome overlooking the city.
The inside of the Cathedral includes impressive marble floors and murals.
The Cathedral is located in the Avlabari district, on the other side of the river from the Georgian National Museum and a little over a mile from the Bridge of Peace.
Keep in mind that as with many churches, it's best to dress appropriately with legs and shoulder covered. The entrance is free.
Buy Antiques at the Soviet Market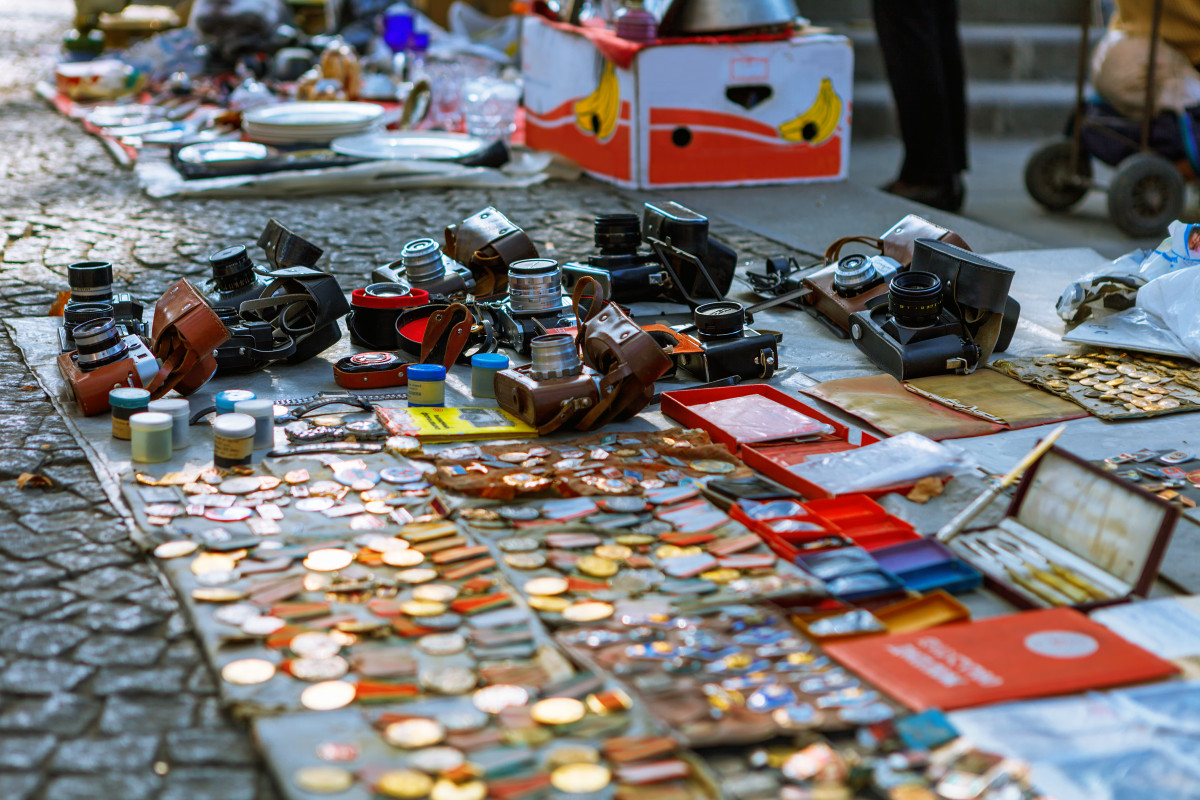 Located in Daedena park, there is a flea market selling all sorts of Soviet artifacts. Some of them are slightly weird, including gas masks or coins with Stalin's face.
Take a Trip to the Chronicles of Georgia
The Chronicles of Georgia is a massive monument visible from many places in the city. It's composed of giant pillars whose walls are decorated with carvings that showcasing different episodes of the history of Georgia and Christianity.
One of them is a representation of Saint Nino, the woman who brought Christianity to Georgia, and several Georgian Kings.
The monument is located slightly outside of the city but can be reached by taxi for 15 GEL, or by metro if you like walking: get off at Grmagele Metro Station and take a 15 minutes walk to reach it.
Explore Soviet Suburbs
If you would like to explore some off the path places in Tbilisi, you can simply reach the suburbs and get the know Soviet architecture. It's one of the unusual things to see in Tbilisi.
Some of the buildings are architecturally interesting, such as Bank of Georgia Headquarters with its geometrical cubes stacked on one another. You can't enter inside, but it's fun to see it from the outside.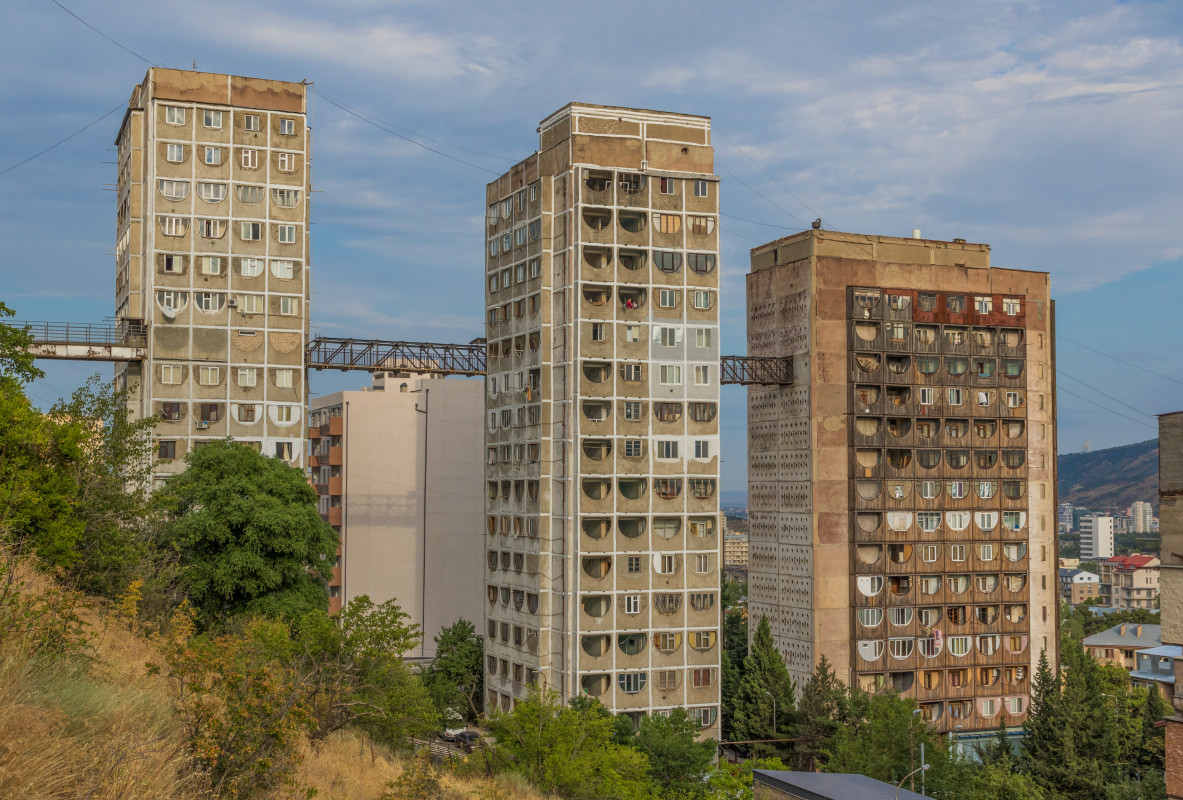 Another spot worth mentioning is a triple building right next to the police station in Tbilisi. There are three Soviet blocks connected by a metal bridge-corridor. You can easily get to the corridor by elevator that works just fine.
---
Where to Stay in Tbilisi
Ever since I started featuring different hotels on the blog, I made it clear to myself that I wouldn't recommend a hotel that either I or my friends haven't stayed at. Here are my recommendations:
Hotel: Stamba
New design hotel in the center of town. Their restaurant is also highly recommended.
Hotel: Hotel Flower
Flower was recommended to me by my friend who stays there all the time. It's centrally located, affordable and has amazing views of the city.
Guest House: Mariam R.
Centrally located and locally-run guesthouse. I stayed there during my last visit and everything was great. No wonder if has almost a perfect score of 10 on Booking.com!
Budget: Fabrika
Fabrika is a hostel built in a massive abandoned factory in the area of Marjanishvili. It's fun, trendy and has a great atmosphere. They also offer private rooms on top of shared dorms.
Alternative: Alcatraz Jail
Hostel stylized like a jail with black bedsheets, black towels, barbed wire on the ceiling. There are hardly any negative reviews of it that's unusual these days.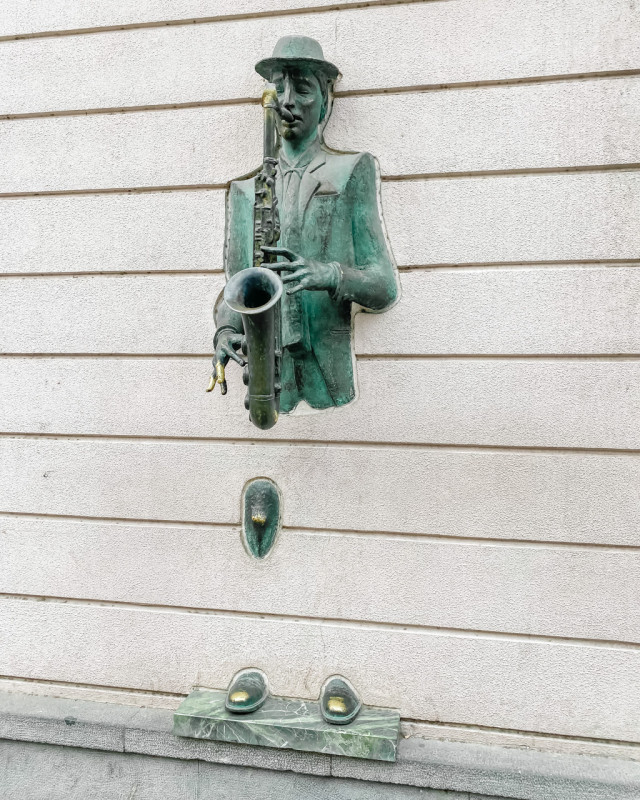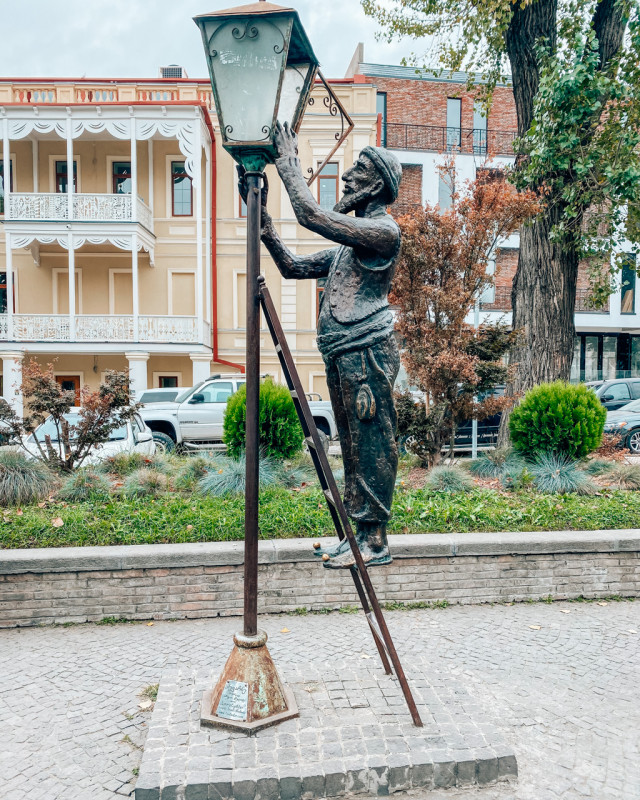 ---
Tbilisi Travel Tips
Insurance for Georgia
If you travel to Tbilisi, you will likely also visit the mountains and other parts of Georgia. That said, you'll want to travel insurance that covers higher elevations and different activities.
World Nomads is the most reliable one and their plans cover you for trekkings up to 4500m, offer emergency rescue and various adventure activities.
Nightlife in Tbilisi
Georgians are techno fans, so a night out in the capital is a must-do for the adventurous traveler.
Café Gallery (34, Alexander Griboedov St.) is a popular venue that serves food during the day and plays music at night. The best days to go are Friday and Saturday, when the Café Gallery stays open 24/7.
Bassiani (2, Akaki Tsereteli Ave.) is another club known for its techno music, as well as a dance floor located in a former swimming pool floor. However, be prepared for security and critical bouncers and the fact that you may be denied entry for no reason. If you make it through the door, you will enjoy a sound system and club experience like no other.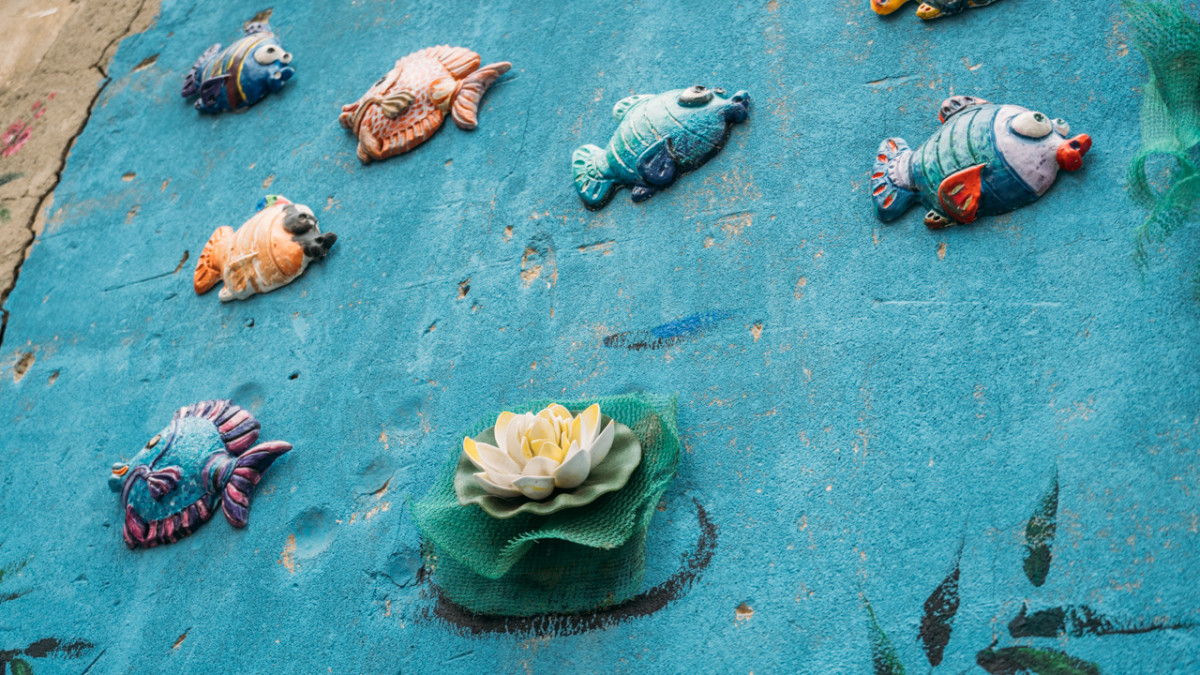 If you're looking for a chilled bar head to Warszawa Bar (Pushkin St. 19). It's a cheap place for a drink right in the city center. Also a nice way to support a Polish community in Georgia.
Transportation in Georgia
Tbilisi International Airport (TBS). Several European airlines fly to TBS, including Lufthansa and Air France. The airport is situated approximately 10 miles (16 km) from the center of the Old City and there is bus, taxi, and trains service available. You can also book an airport shuttle service.
When in Tbilisi, there are several ways to travel including metro, taxi, tram, or bus. A metro card is around 2,5 GEL, which you can then add to for around 0,5 GEL per trip.
Of course, there is also the previously mentioned cable car system, which links Rike Park and Narikala Fortress.
There's also a funicular which runs from Chonquadze Street, the Mtatsminda Pantheon, and the top of the Mtatsminda Mountain. The cable car costs 2 GEL per ride.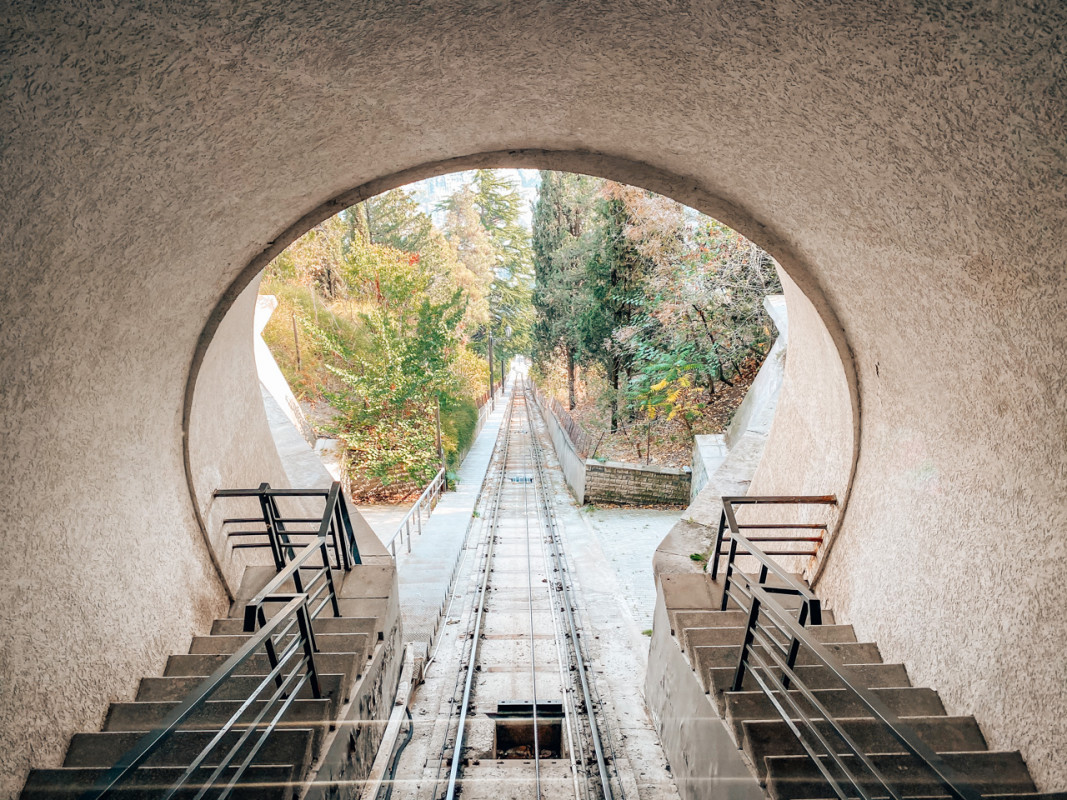 ---
Day Tours from Tbilisi, Georgia
I highly recommend doing a multi-day adventure with your own rental car (check prices for Georgia here), you can hire a driver on the street (I mean it, there are many drivers waiting for you to hire them for a day).
However, if you're not comfortable with that, or simply prefer a group tour you can try to book some of the most popular tours with GetYourGuide. They're actually cheaper than more popular Viator, hence why I recommend them.
Some popular options include: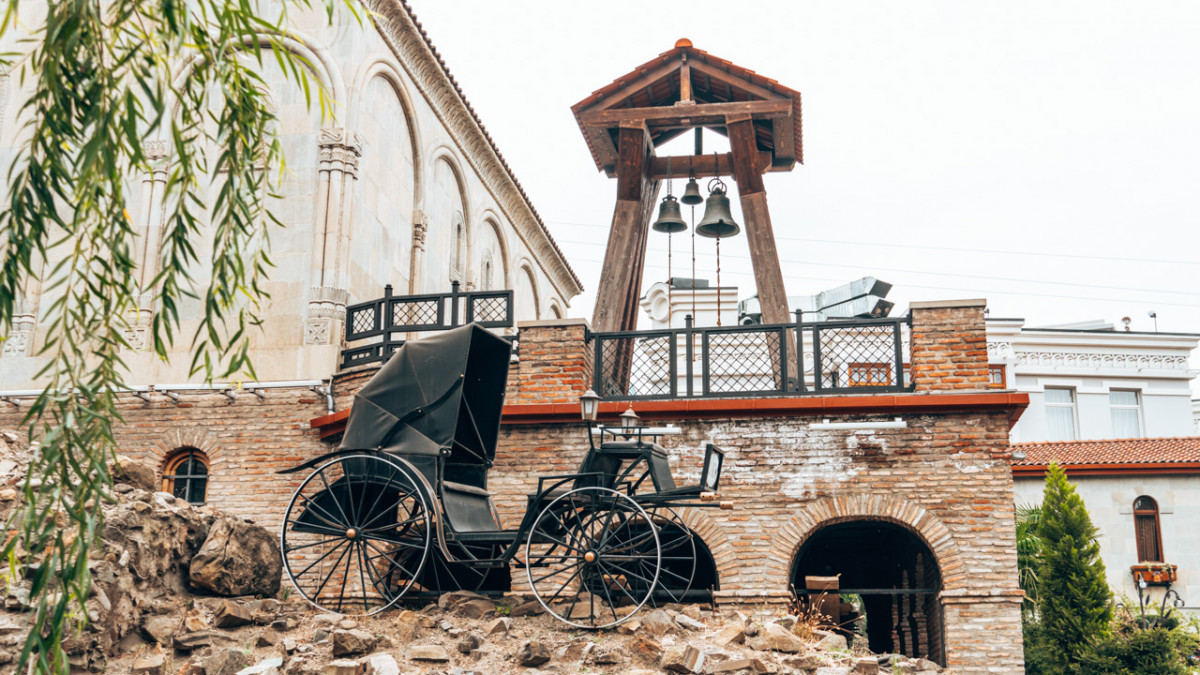 ---
Food and Restaurants in Tbilisi
There are two main Georgian dishes that you must try when in Tbilisi. Khinkali is a type of dumpling, made with various fillings, and khachapuri is a pizza-like dish made with dough, cheese, and egg. It's delicious, but don't forget to mix the filling before eating.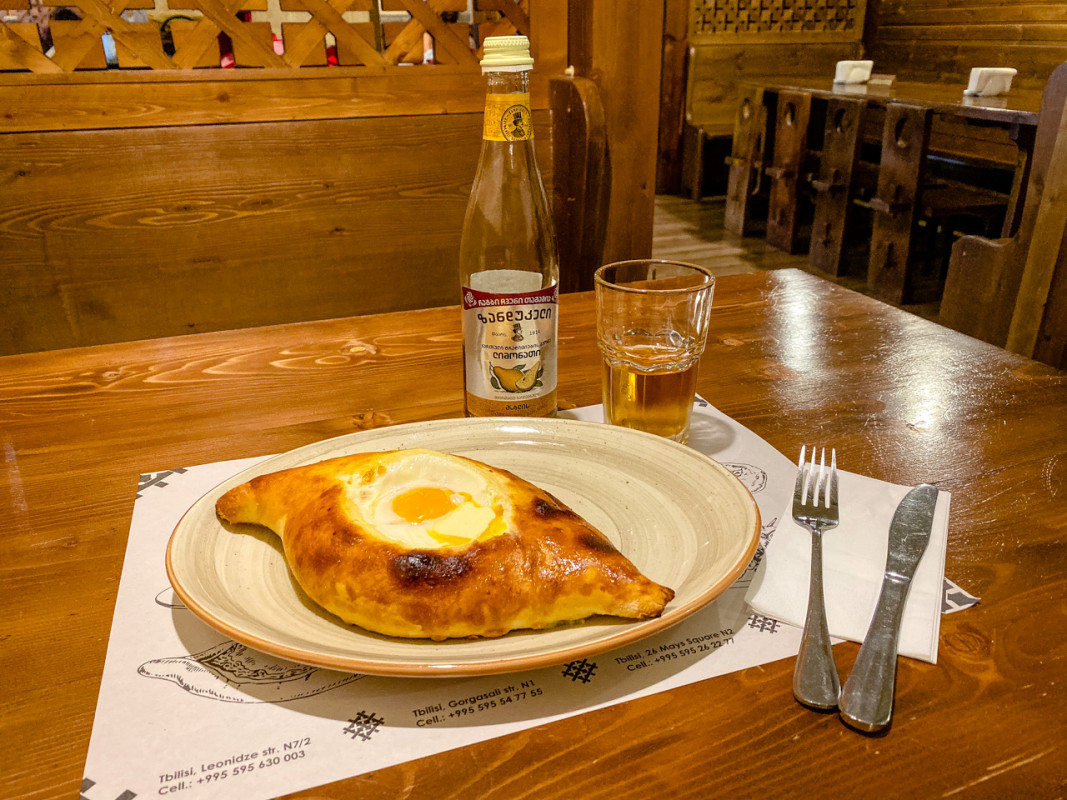 Zakhar Zakharich (3 Right Bank, Mshrali Bridge) is known for their handmade khinkali. You can also experiment with other dishes at this classic Georgian restaurant.
Sakhachapure #1 (5 Shota Rustaveli Avenue) also serves traditional Georgian food, but is known for their tasty khachapuri. It's also worth trying some of their desserts!
Another spot worth mentioning is Pasanauri (multiple branches). While touristy, it served me amazing khachapuri, so I think it's worth mentioning.
For a fancier meal, check out Barbarestan (D. Aghmashenebeli Ave. 132). This restaurant was built in an old butcher shop and embraces both the classic and diverse aspects of Georgian culture. Authentic dishes are mixed with spices from neighboring countries and finished with modern panache.
While in Tbilisi you must try Georgian wine. Georgians have been making wine for thousands of years, and it is possibly the oldest winemaking area in the world. One method (using clay jars) is actually certified by UNESCO. Some favorite varieties include Kisi, Mtsvane, Rkhatsiteli, Saperavi, and Tsinandali.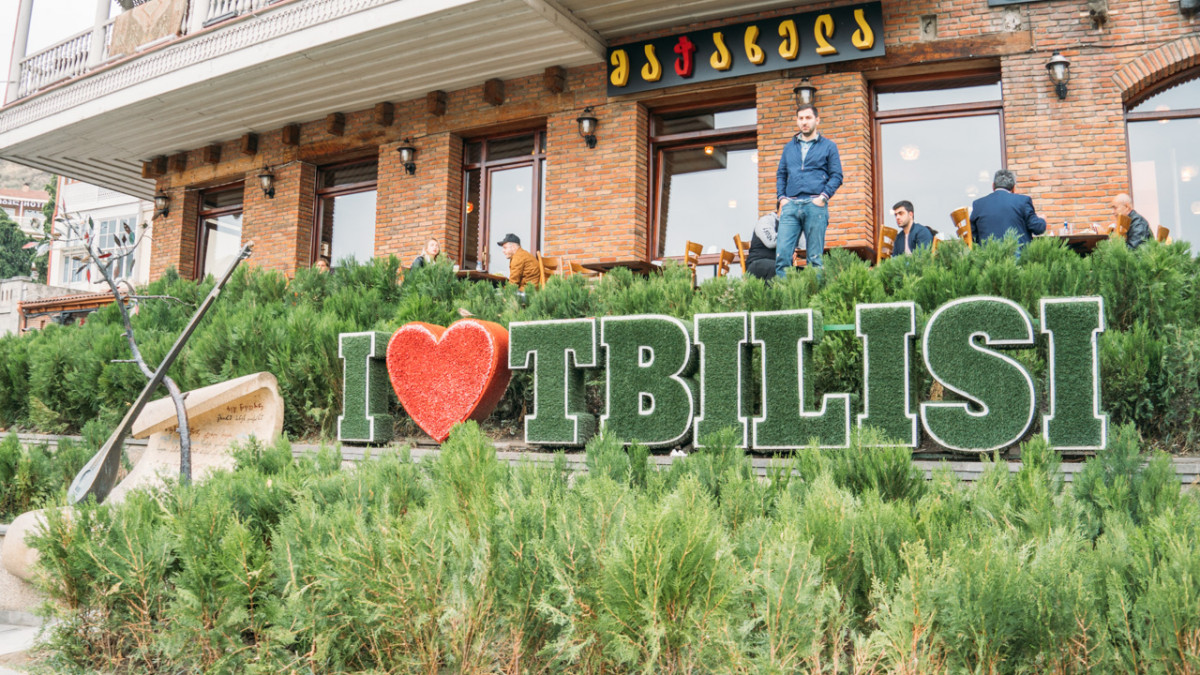 ---
Tbilisi, Georgia is a growing tourist destination that is still off the beaten path for most travelers. This capital city is a great option if you want a unique historical and cultural experience that is not yet as dominated by other tourists like Paris, Amsterdam, or London.
Make sure to indulge in the food and culture, take in natural beauty, and learn about history. Whether soaking in a hot spring or raving at a techno club, you are sure to enjoy your Georgian adventure!
Any questions about traveling to Tbilisi, Georgia?