Ever since I remember I was a big fan of Van Gogh. As an art historian, I later specialized in Dutch and Flemish I made a plea to myself that I'll visit all the places that meant something to my favorite artists. In case of Van Gogh, everyone has heard of Arles due to the popularity of Café Terrace at Night.
However, Vincent actually spent the final and most productive months of his life in Auvers-sur-Oise, a village near Paris. This is also where he committed suicide and got buried, along with his brother Theo.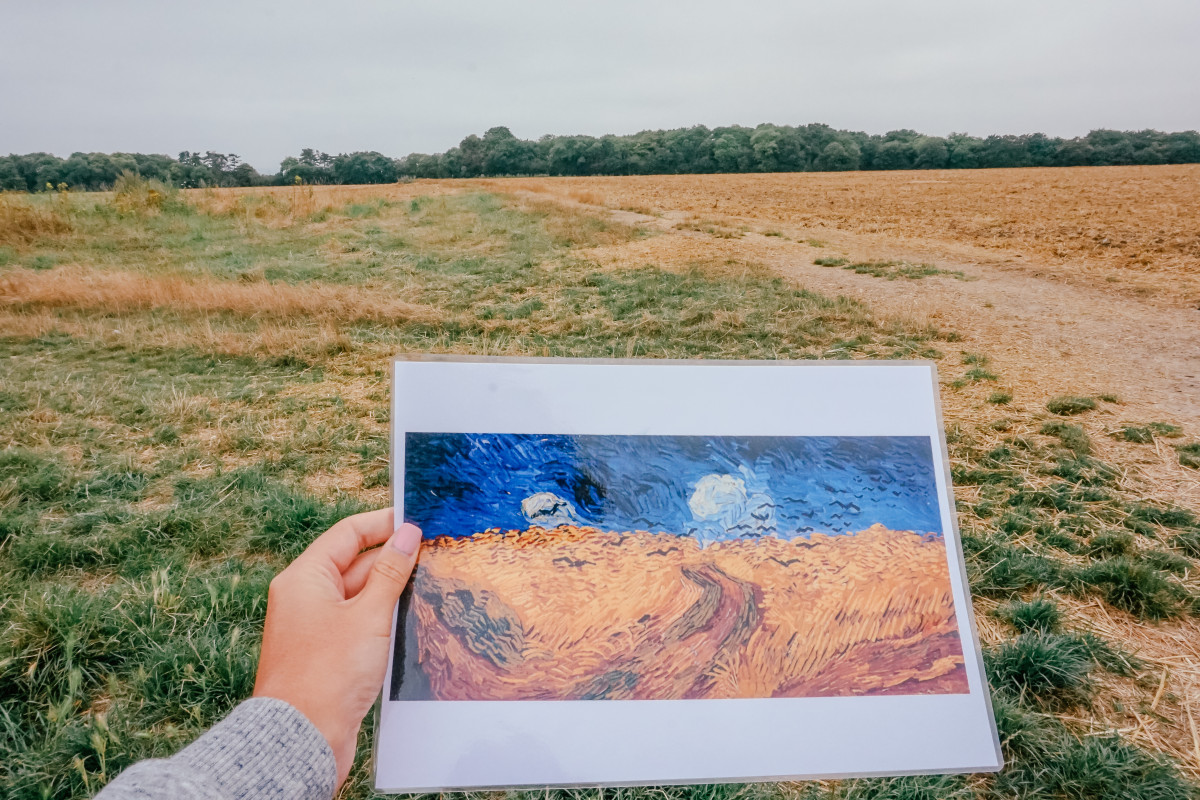 Auvers sur Oise
Auvers sur Oise is definitely an overlooked place by visitors. Most tourists tend to just visit Giverny to enjoy Monet's garden. Ironically, impressionists preferred Auvers sur Oise than Paris, hence they came to work in the village.
Dotted around the town's lanes and trails are panels that reproduce the works Van Gogh, painted in front of the scenes that they depict.
The main points of interests are:
The village cemetery and the tomb of Vincent and his brother Theo
The two tombs are covered with ivy and often symbolically dotted with sunflowers.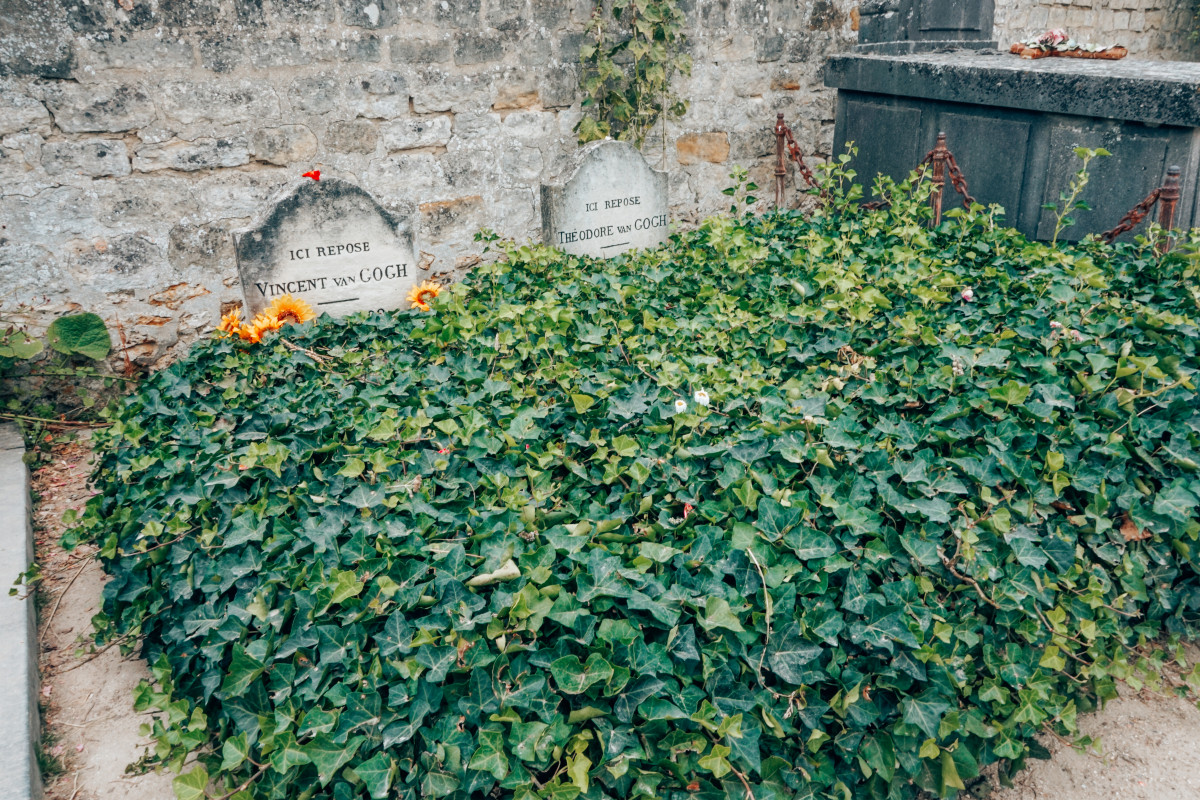 The Romanesque church made famous by Van Gogh's painting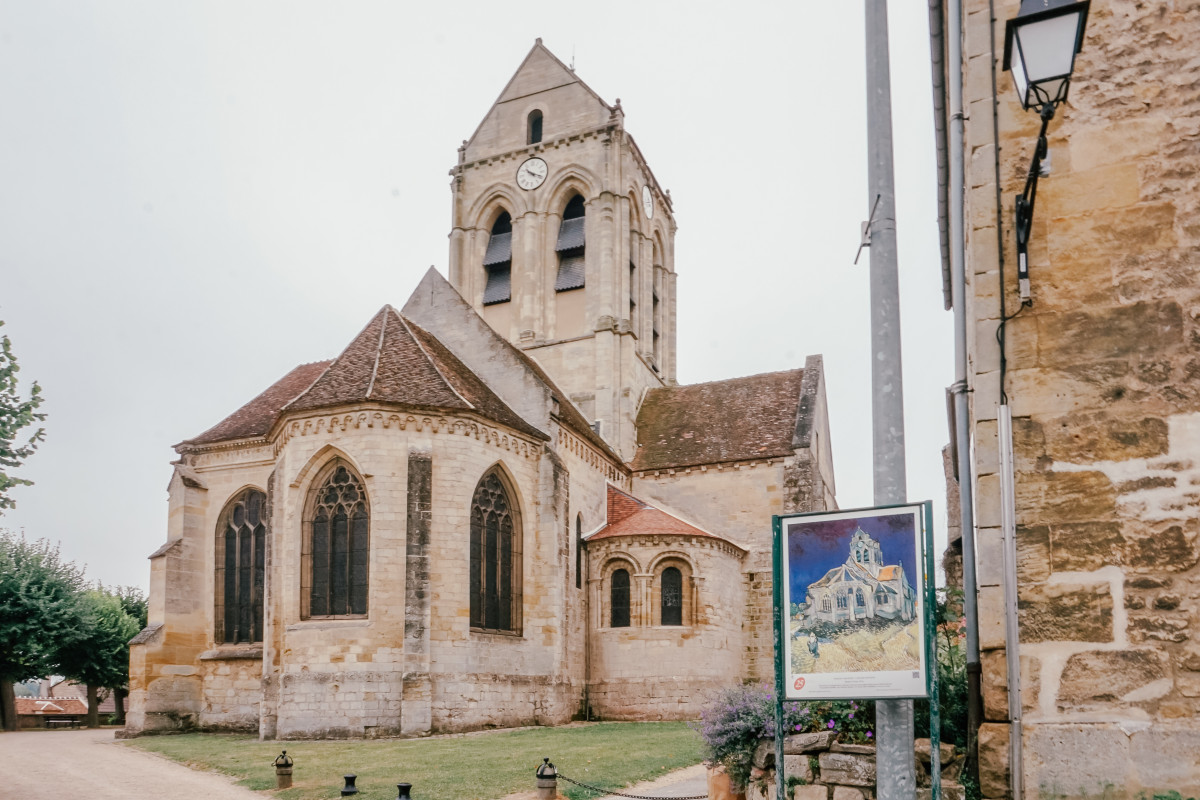 Daubigny's studio with its magnificently restored décor, created by Daubigny and his children, Corot, Daumier and family friends
Doctor Gachet's house in its verdant setting, inspiration to many artists
Auberge Ravoux
An artists' cafe and inn since 1876. As Van Gogh actually rented a room there, lived and died there. After his death, his room at the top of the stairs was never rented out again. You can visit it today: at seven square meters, with a tiny skylight and cracked walls, its monastic air only adds to the sense of sadness.
If you're coming for lunch, you might want to book a table in advance as it's often full.
The Absinth Museum, a superb homage to absinthe, the 'green fairy'
It's an interesting museum, as the first floor shows the enjoyment of the substance while the second shows the terror of overusing it. You can also taste the absinth there at your own risk.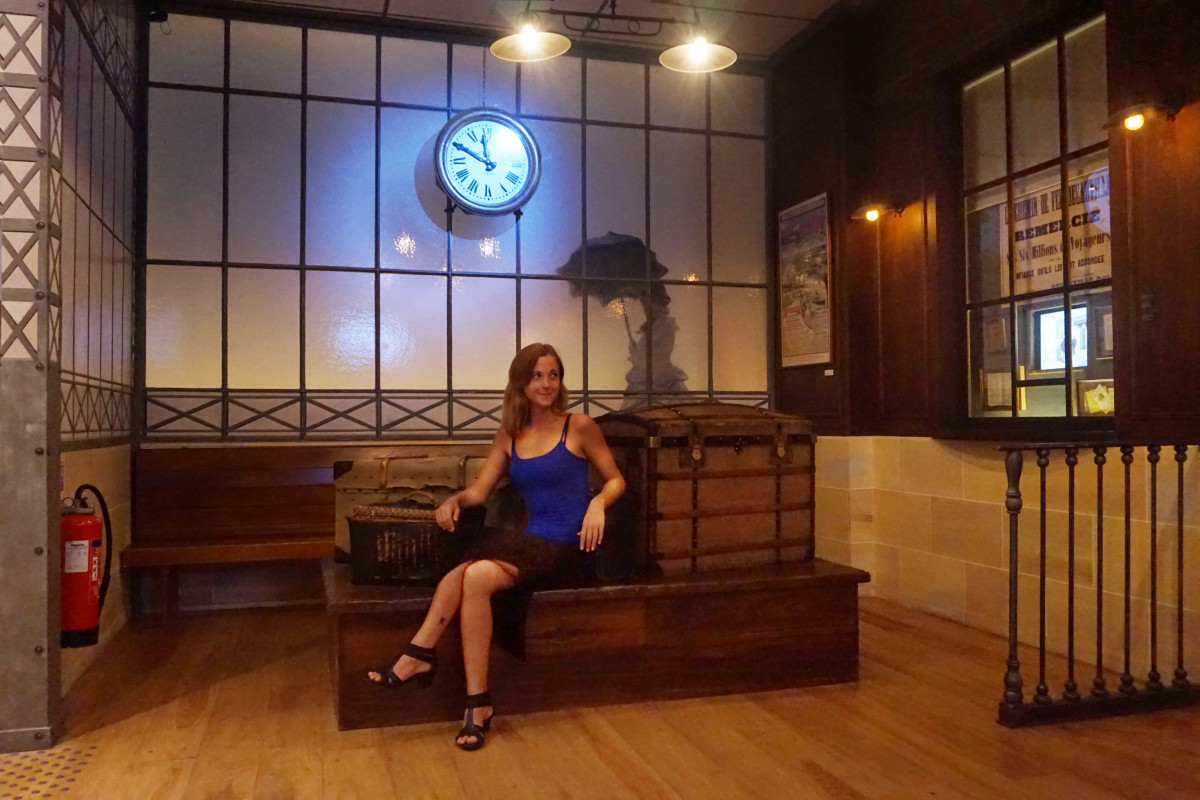 ---
The Château of Auvers with excellent interactive exhibitions
I was seriously impressed by the exhibit at the 17th-century Chateau of Auvers. Through eight halls, you journey through the story of impressionism: a Parisian street, bar, brothel, railway carriage, picnic spot, river. It's a mind-blowing blend of moving images, still images, images of paintings, music, ambient sound and narration.
If you don't know the history of paintings you'll grasp an understanding where did these ideas come from. While it's all in French you can also use the audio-guide.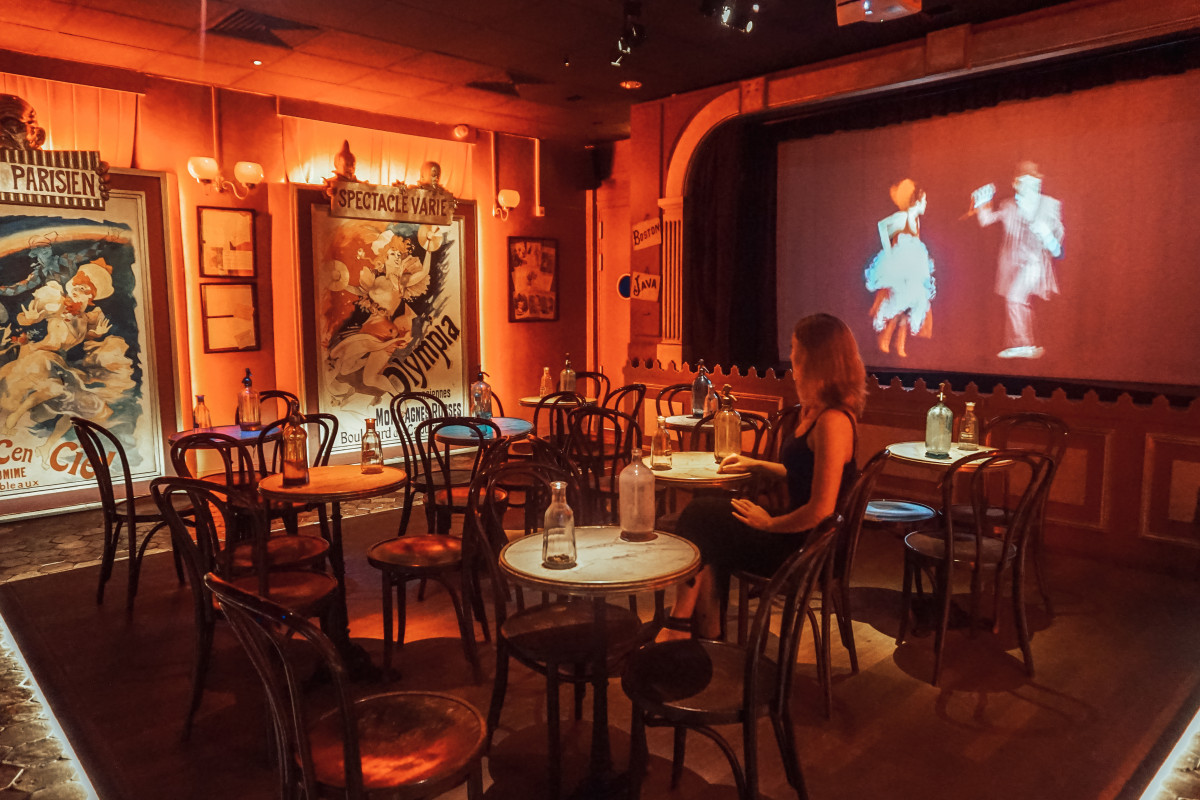 ---
How to Get to Auvers sur Oise
Take a train from Gare Saint-Lazare or Gare du Nord, direction Pontoise. Then change at 'Pontoise' for Persan-Beaumont, and get off at Auvers (250 meters from Ravoux Inn). It will take you about an hour to reach from Paris.
There also a direct train that runs from Gare du Nord on Saturday, Sunday and public holidays (April 7 to October 28).
The village and major points of interest are best explored on foot, so there's no need for a car or buses.
Tours to Auvers sur Oise
---
Arles
Following Van Gogh's footsteps, I also stopped by Arles on my road trip around Provence. Arles is located in the south-east of France in Provence.
With its cobblestone alleyways and pastel houses, it makes one of the most beautiful towns in the south of France. Arles has been visited by not only Van Gogh and other notable painters, but also Julius Caesar.
I personally loved the open-air market on Wednesdays and Sundays there. Local vendors were selling crafts and had an amazing array of fruits, vegetables, herbs, spices, fresh fish and seafood, saucissons, patisserie, and cheeses. I couldn't resist buying some St Nectaire cheese.
Why did Van Gogh move to Arles? In 1888 he's had enough of busy Paris and wanted to experience sunny Provence. During his time in Arles he painted an impressive amount of 187 paintings.
He's been visited by Paul Gaugin and they lived together in Arles until they clashed and Gaugin left for French Polynesia. After Gaugin's left, Vincent spent most of his time in institutions.
One place you cannot visit is a former studio of Van Gogh's as it got bombed during WWII.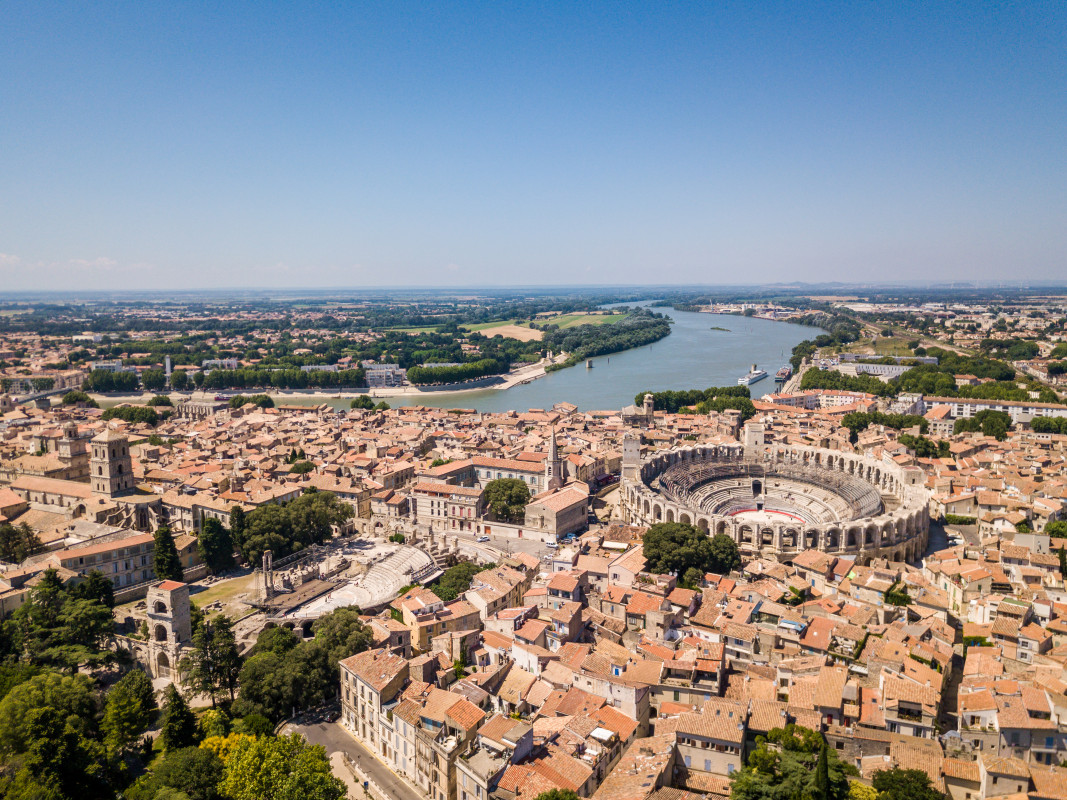 ---
The main points of interests (in connection to Van Gogh) are:
Arles Arena dates back to the 90 A.D. and similar to another ancient amphitheater in Verona, Italy, it's still in use today for major events. It's also listed as a UNESCO World Heritage Site.
As a visitor, you can go inside and explore it on your own. Van Gogh painted the area many times.
Vincent Van Gogh Foundation
The visitor's center in Arles provides a walking tour map of ten reproductions on easels depicting actual places throughout Arles including: Starry Night Over the Rhone and Café Terrace on the Place du Forum, Arles, at Night.
Located on Place de Forum in Arles, this cafe wasn't obviously named Cafe Van Gogh during his times, but due to the fame of his painting it got renamed and kept the way it was.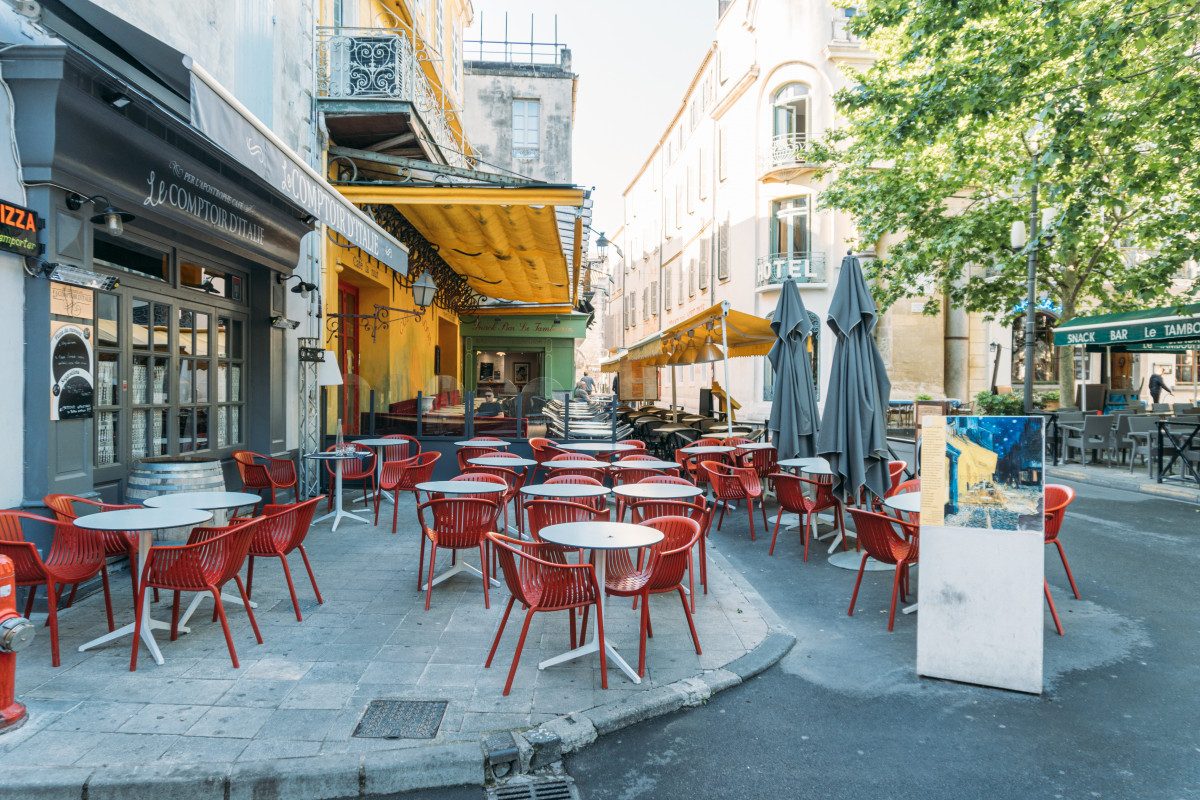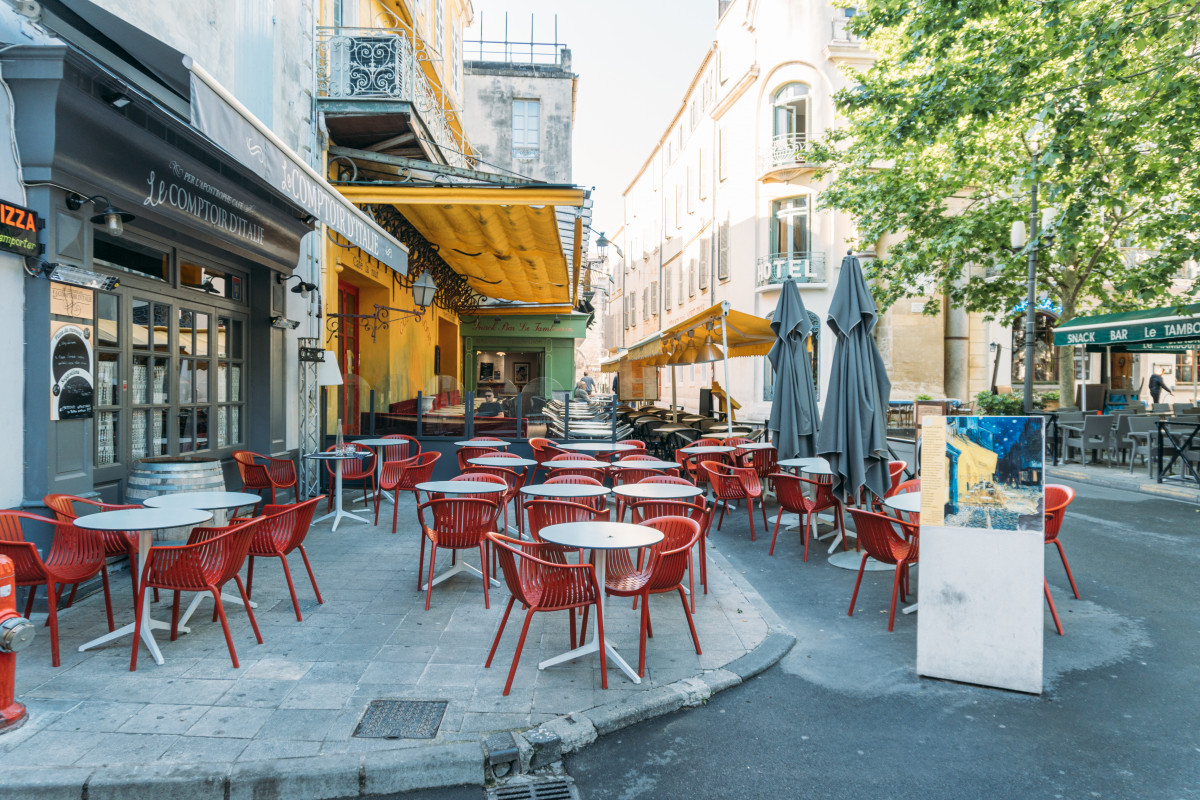 The Bridge of Langlois
Cathedral Saint Trophime
L'Espace de Van Gogh
This is the former hospital where Van Gogh was taken after he cut off a portion of his ear. It's actually a beautiful place to visit, full of flowers in bloom during spring and summer. I'm not surprised he painted this courtyard so many times.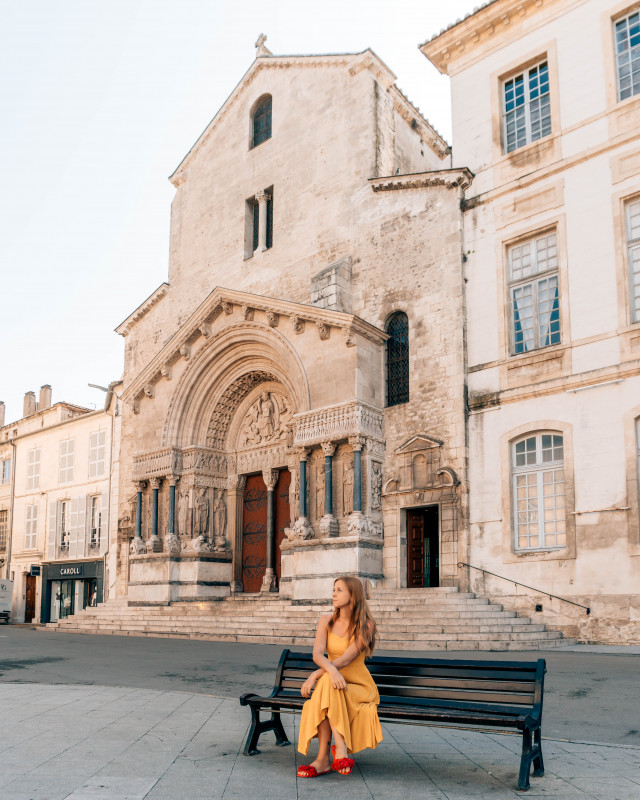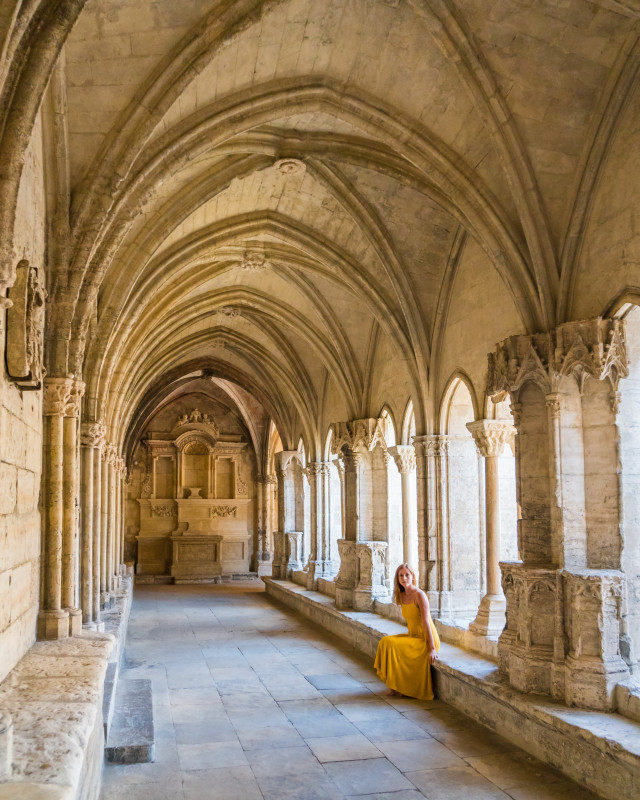 How to Get to Arles
If you're flying into France, the closest airport would be Marseille. From there, it is a 50-minute drive to Arles.
The village and major points of interest are best explored on foot, so there's no need for a car or buses. If you drive there like I did you can easily find underground parking around the old town.
You can also take a train from Paris to Avignon or Aix-en-Provence, and then change into the one going to Arles. It would take you around and hour from Avignon.
Another option would be going by boat. There is a direct boat connection from Avignon to Arles, operated by Mireio Cruises.
Tours to and from Arles
Any questions about Auvers Sur Oise or Arles? Or Van Gogh? Ask me below!