The south of France is easily one of the most impressive travel destinations in Europe. Here you'll find beautiful mountainscapes, stunning coastal views and plenty of small towns and villages that beckon you to say hello.
If you're visiting the region, you'll discover towns that take you back in time, that thrill with outdoor adventures and that offer cultural experiences that you'll remember for the rest of your life. I loved it a lot, hence I've already been there three times!
In a perfect world, you can spend months exploring every stunning spot in the south of France. However, most likely won't have time to visit each and every town in the region, here's a list of some of the more popular small towns and villages in the south of France to add to your Provence itinerary.
South of France: Provence & French Riviera Itinerary
Provence Alpes Cote d'Azur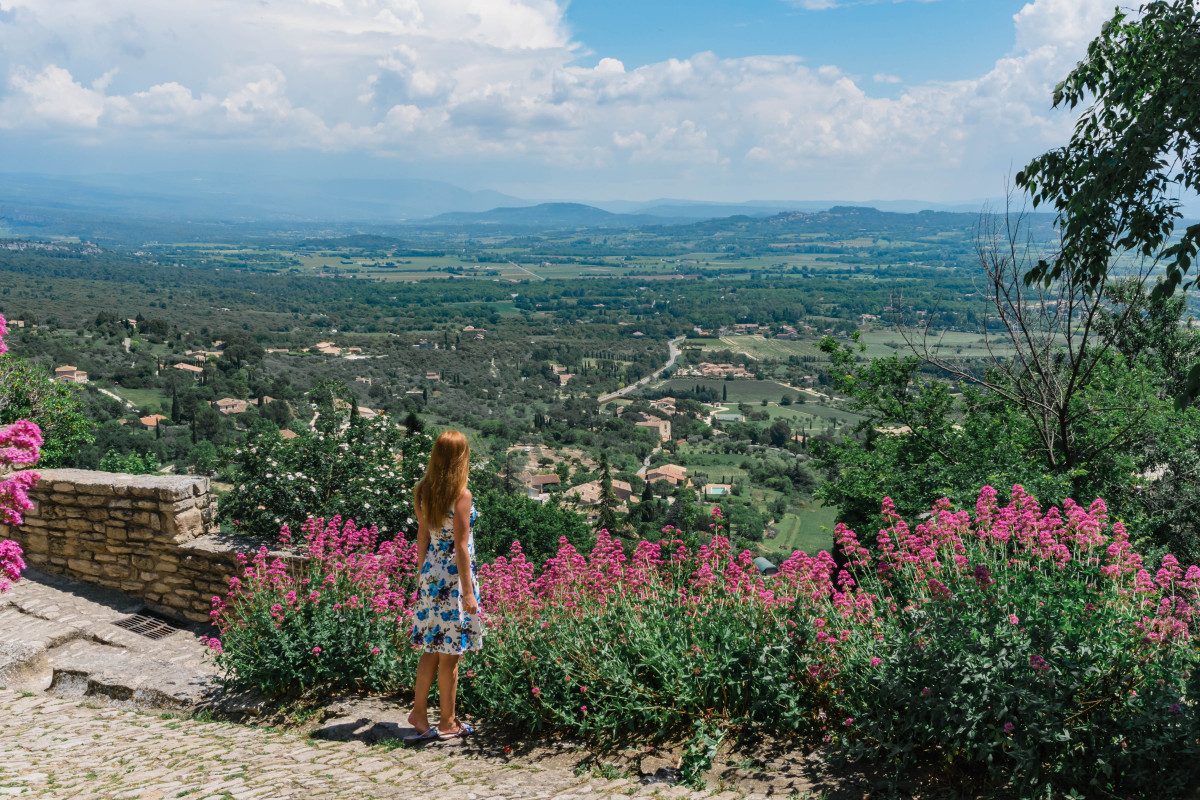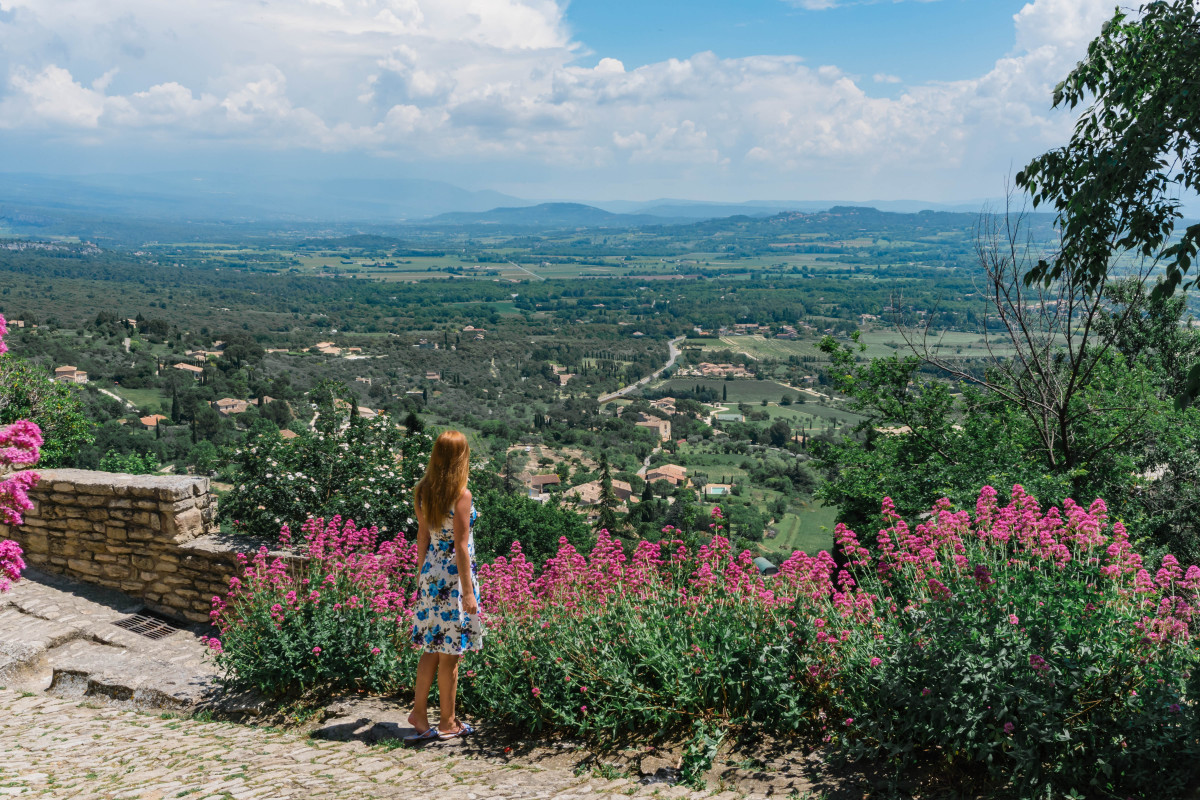 ---
Planning Your Provence & French Riviera Trip
1. Rent a Car in France
While renting a car isn't an absolute must in the French Riviera, I highly recommend it for Provence. While some places can be seen by train or bus (eg. of some tours here), you'll miss out on many small towns worth your time if you don't have a vehicle.
I'm saying this as during my first visit to the south of France I didn't rent a car and while I was able to enjoy myself (I took this exact tour!), I preferred my second and third trips when I had a car with me (and driving wasn't actually hard at all) and could explore things at my own pace and freely. I also stumbled upon some incredible spots that I wouldn't be able to see on a group tour.
You can find the best deal on car rental on Discover Cars.
Personal tip: their car insurance is much cheaper than booking it at the counter, so you might want to book it beforehand.
IMPORTANT: if you pre-book a car from outside of Europe your rental will be significantly cheaper as extra taxes won't be added based on your computer's IP. However, this only works if you have a non-EU driver's license.
read more on: Renting a Car in France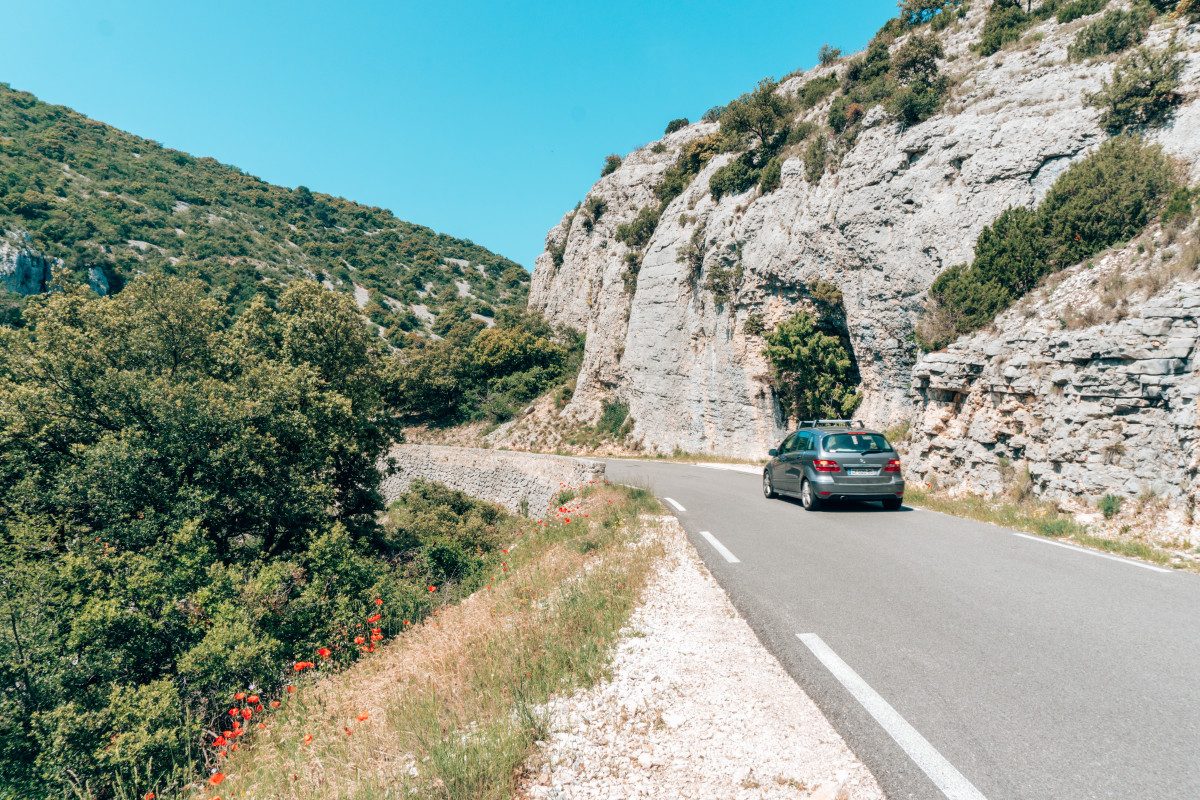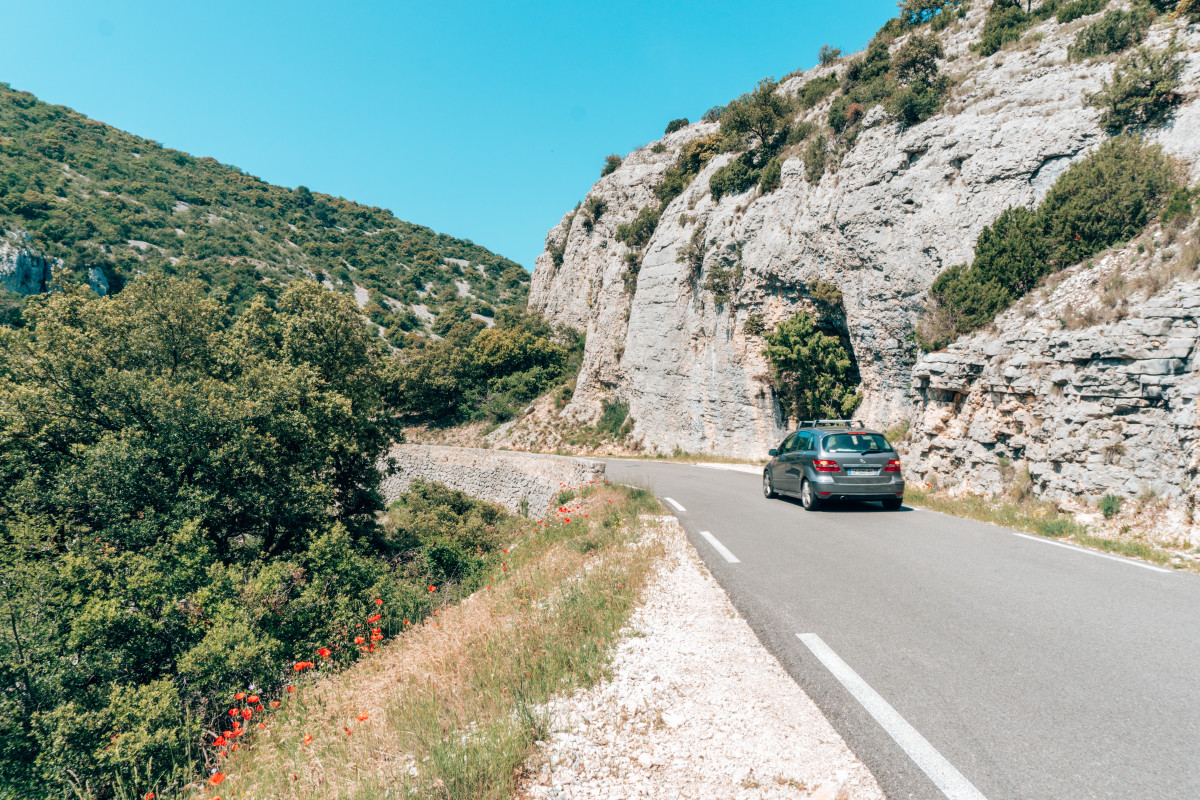 ---
2. Base Yourself Somewhere in Provence and Cote d'Azur Instead of Changing Hotels
It might be tempting to stay in different towns throughout your trip, but it's not the best idea. Pick one hotel in Provence and one in the French Riviera and explore other spots during the day. Why?
Especially in Provence, big chains of hotels don't exist and what you can find are family-owned guesthouses. That said, most of the hotels have limited check-in and check-out time, and some even have a curfew.
If you wanted to check into a different spot every night, you'll miss out on incredible sunsets and sunrises, so it's simply not worth it.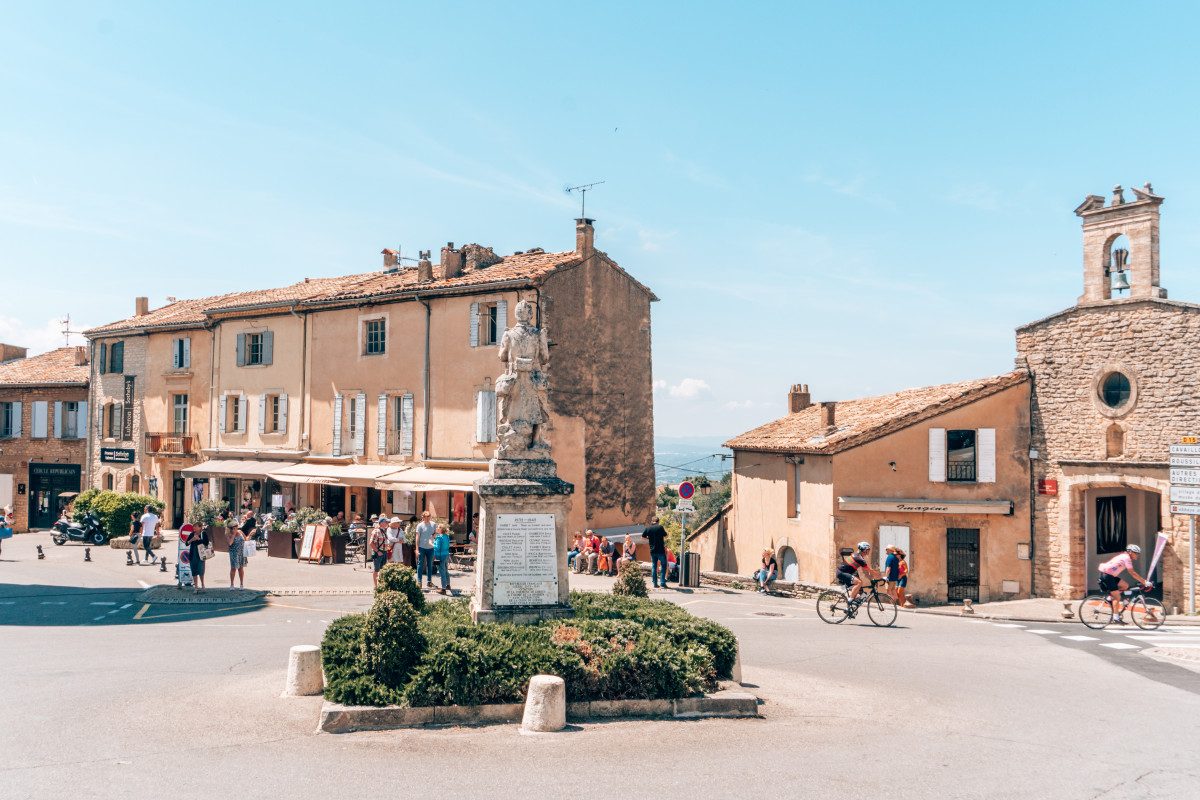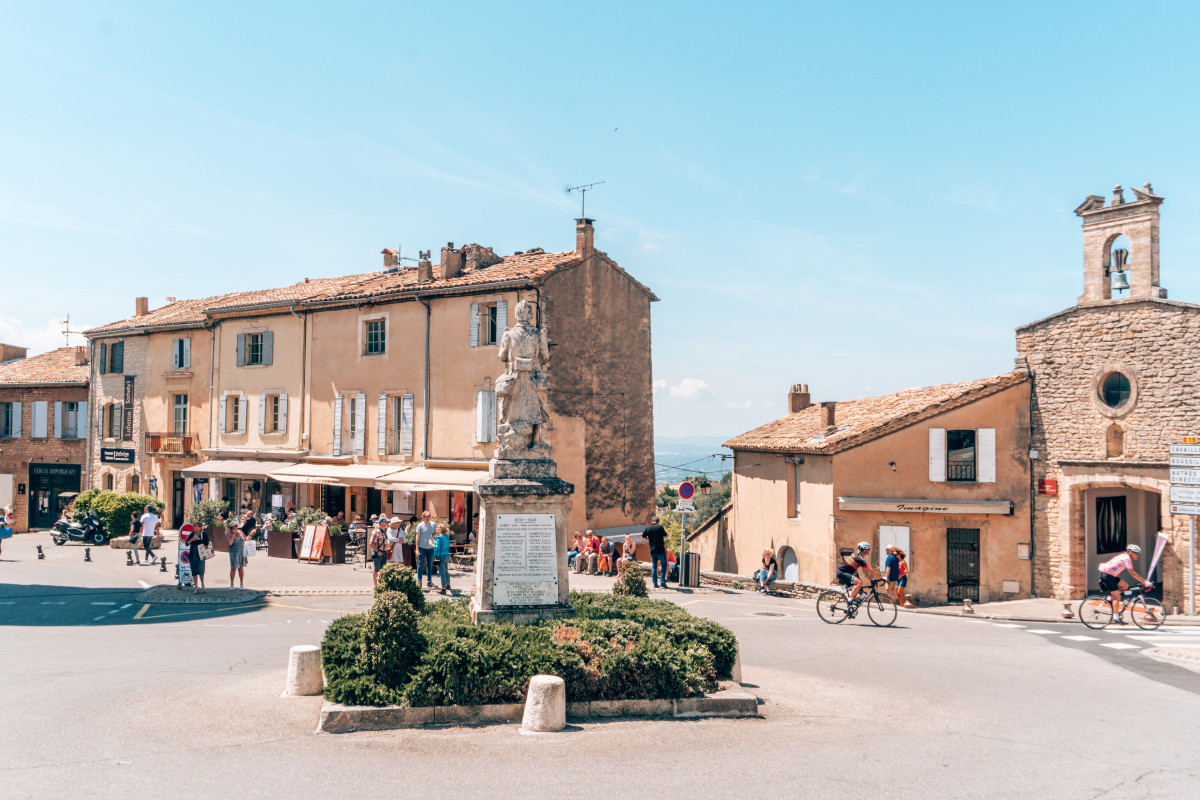 ---
3. Decide Where Will You Fly To
There are two convenient airports in the area: Marseille and Nice. You could fly into Marseille and fly out of Nice, or fly in and out of Nice if that's cheaper. Check Skyscanner and find the best possible option.
---
4. Take Time Into Consideration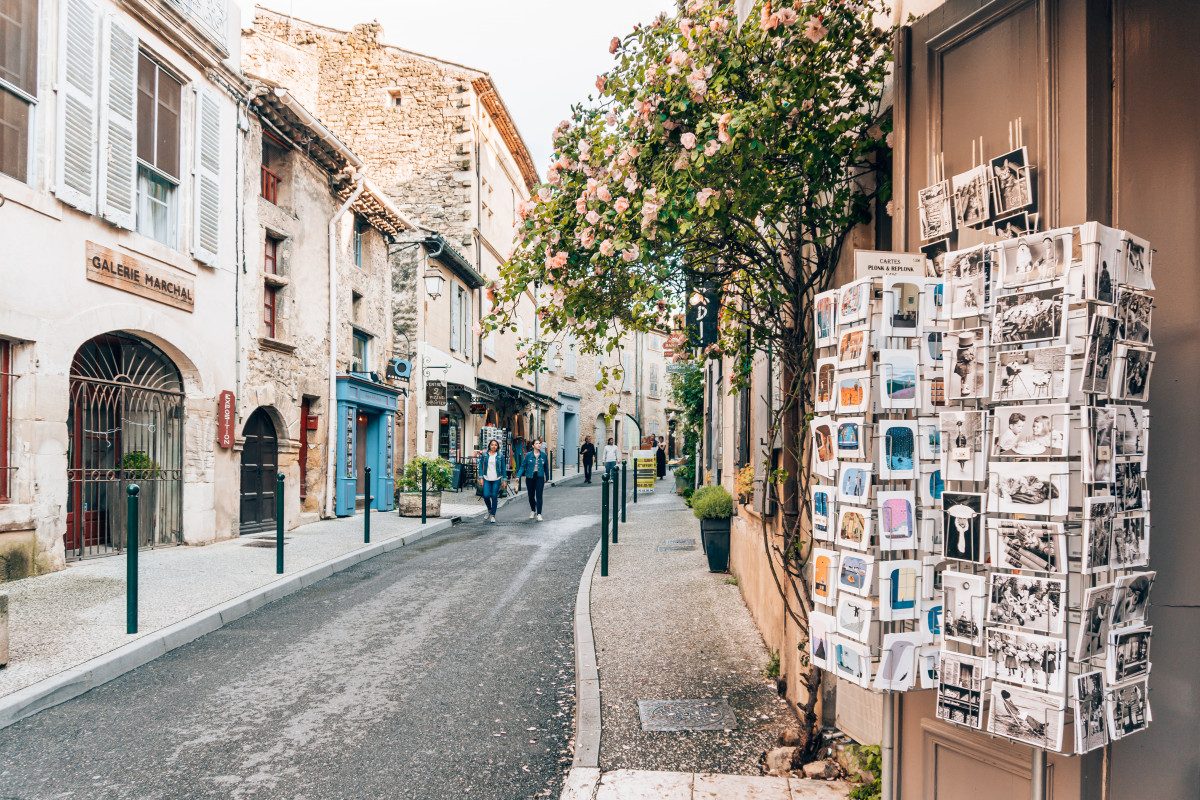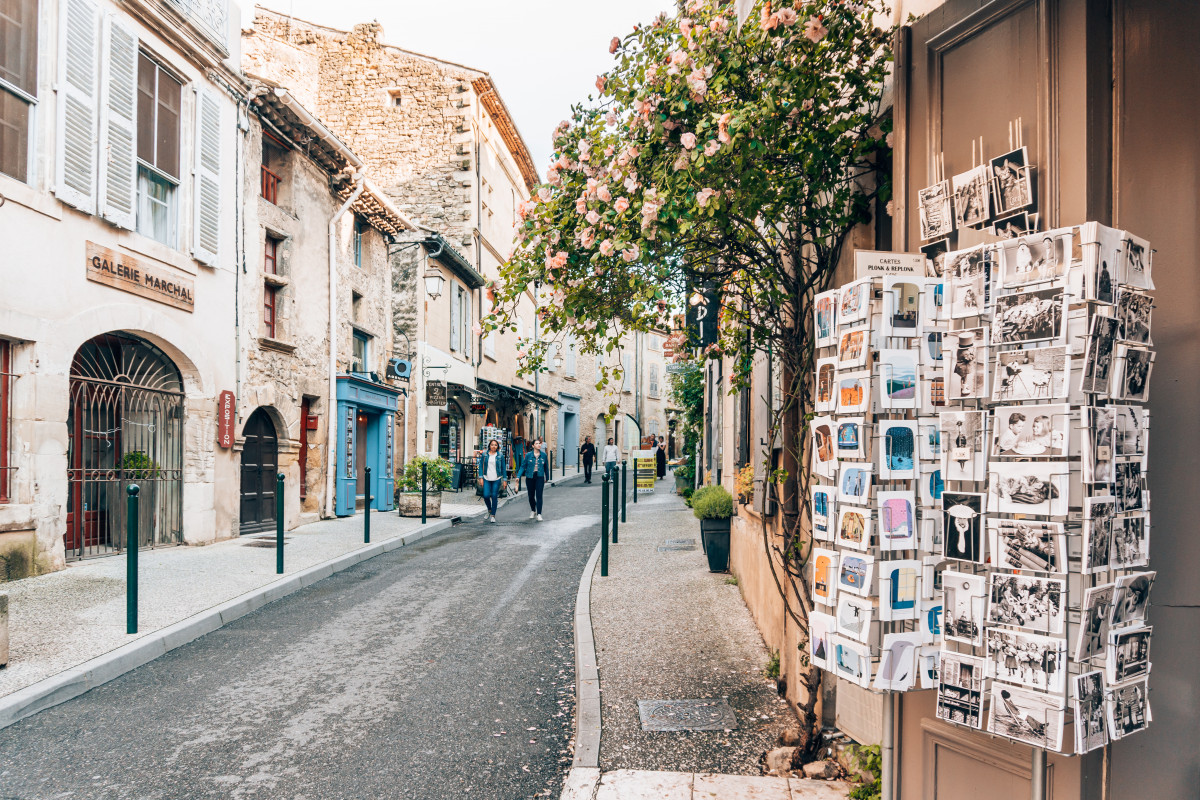 Even if you carefully plan your route, you might want to spend more time in some spots, or simply stop on the side of the road and enjoy the view. Don't go to France to just tick some cute villages of your list, but really enjoy each place and the atmosphere of Provence and French Riviera.
---
France: Marseille to Nice Itinerary – 8 Days
Day 1: Start Your Provence Itinerary: Fly into Marseille.
SLEEP IN: Aix-en-Provence
Pick up your rental car and drive to Aix-en-Provence.
Stroll around the city and take in the old Baroque buildings and little cafes. Visit the Romanesque Cathédrale Saint-Sauveur d'Aix-en-Provence or Aix Cathedral that's built on the site of a 1st-century Roman temple dedicated to Apollo. If you have more time visit the nearby Musee Estienne-de-Saint-Jean (du Vieil Aix) and the Tapestry Museum.
Visit Cezanne's old studio that's now a museum. Paul Cezanne is said to have changed the course of art history by forming a bridge between the 19th-century Impressionist style of painting and the 20th-century Cubism.
Enjoy a dinner in one of the many outdoor restaurants.
More Info about Aix-en-Provence
Entrance to Aix Cathedral is free, but entrance to the bell tower costs a few Euros.
Entrance to Cezanne's Studio is EUR 6.50, but free with the Aix-en-Provence City Pass.
Where to stay in Aix-en-Provence
Grand Hôtel Roi René Aix en Provence Centre
---
Day 2: Aix-en-Provence – Massif des Calanques – Cassis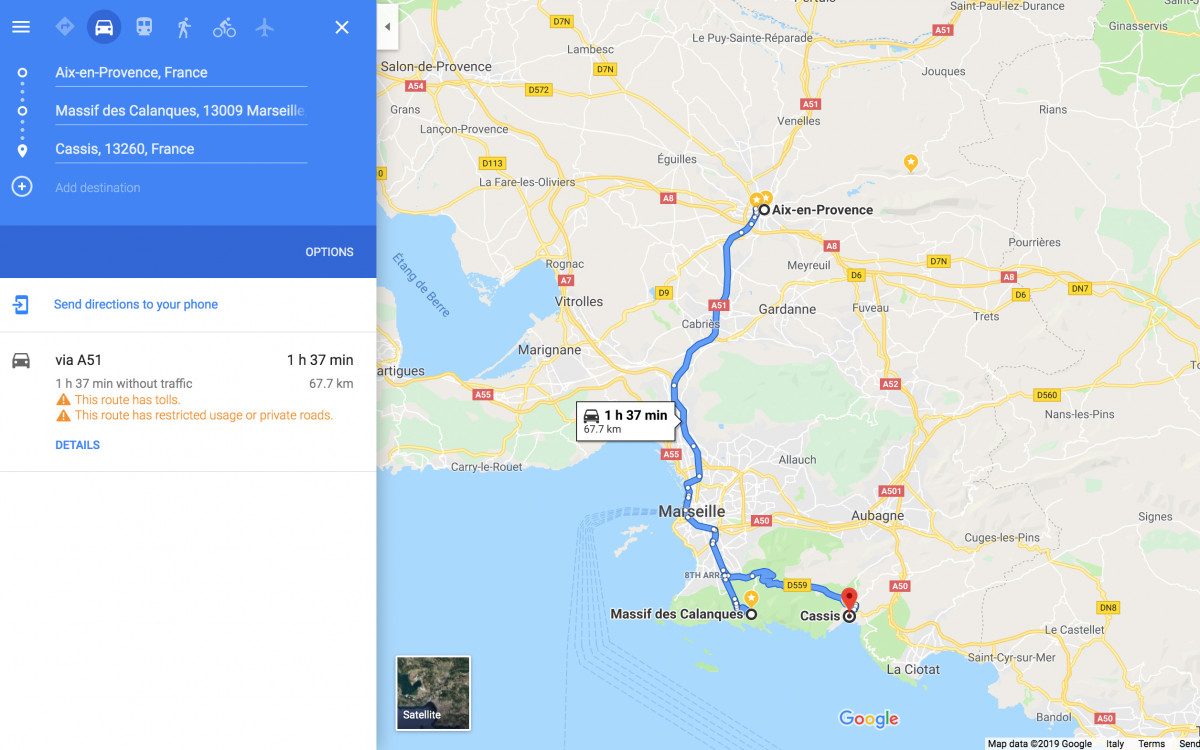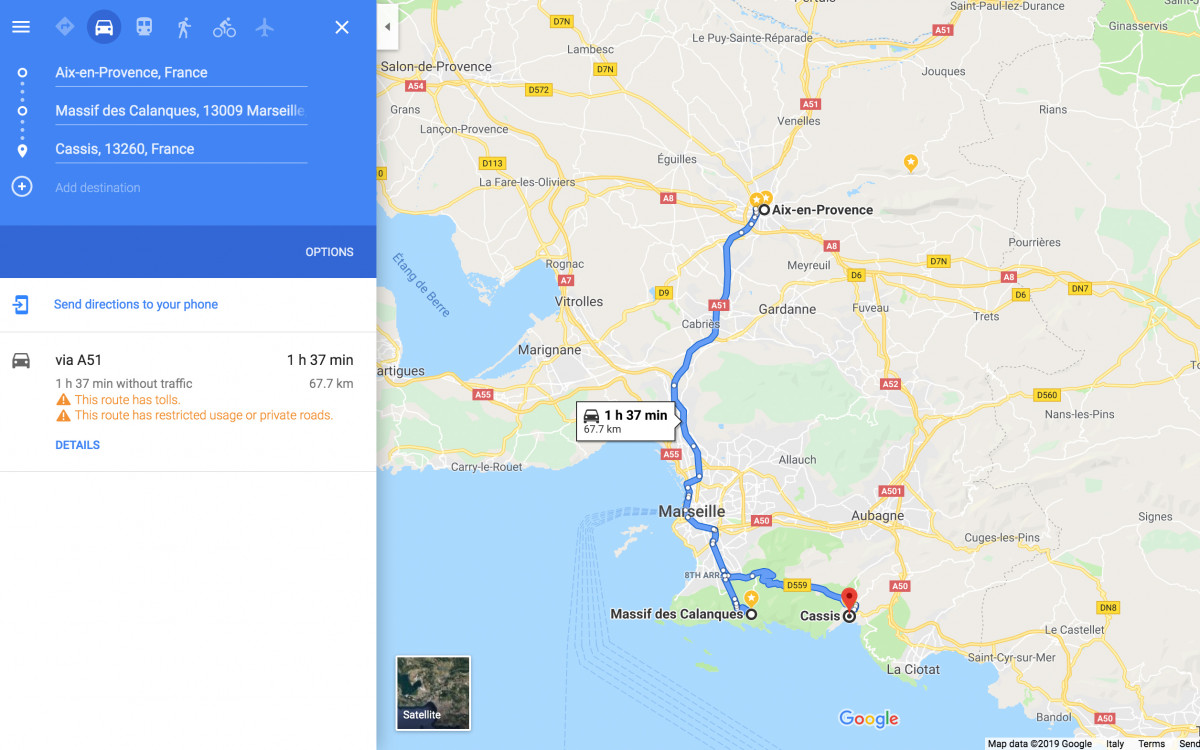 Start the morning with a snack at one of the many cafes along the Cours Mirabeau and buy souvenirs from the many small shops and stalls that line the street.
In the afternoon drive to Massif des Calanques for some hiking. The Calanques National Park is so beautiful, you won't want to leave. Spanning 20 km from Marseille to Cassis, it's filled with beautiful beaches, rugged terrain, and some steep cliffs. You can do a regular hike or if you're up to it, go rock-climbing.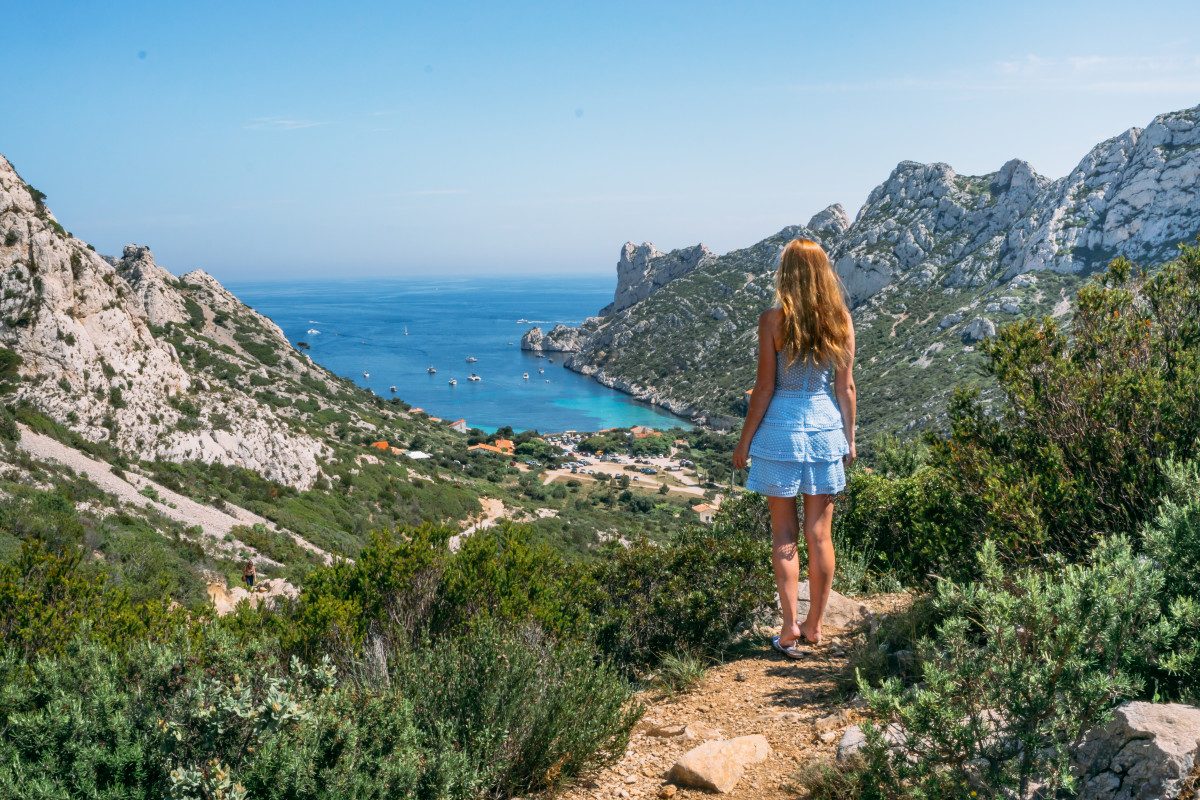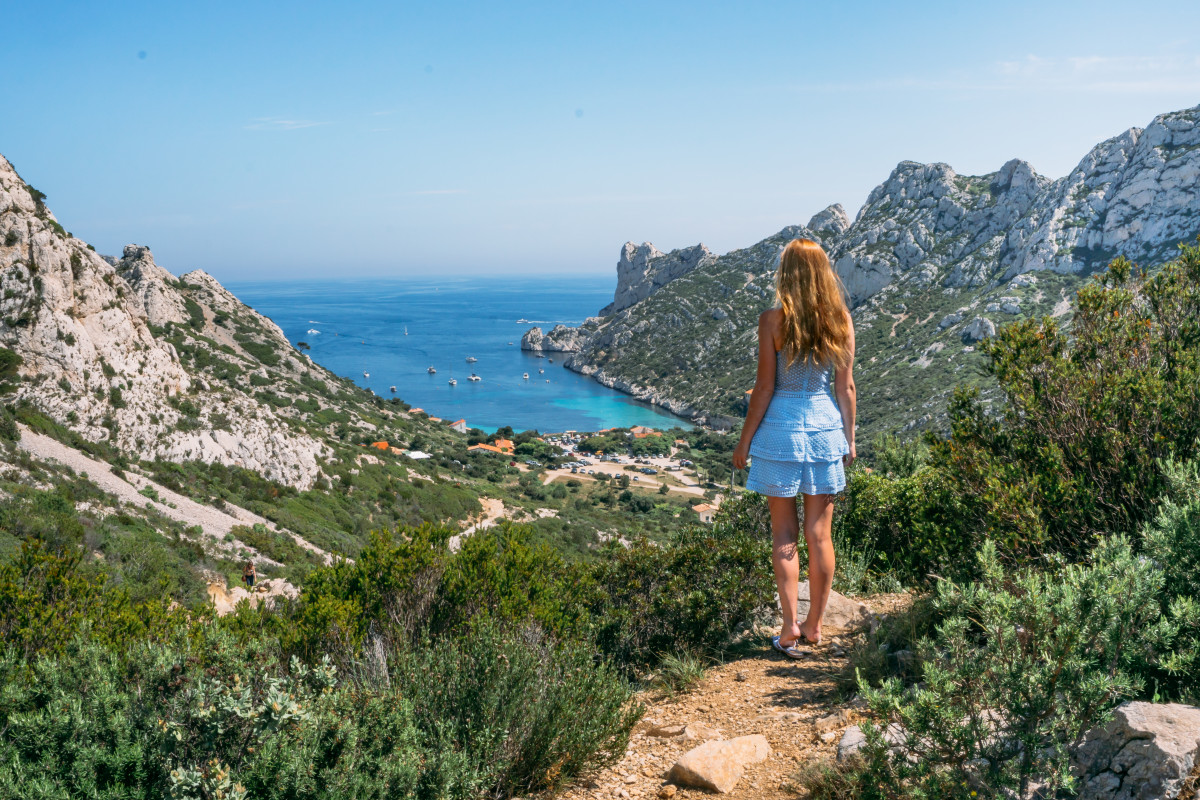 Drive down to Cassis, which was once a Roman settlement and is full of colored houses that you'll love taking pics with. Sample some wine as well.
Stop in for a snack or meal near the Port de Cassis so you can watch the boats. Enjoy the seafood; it's delicious!
Info about Calanques and Cassis
There is no entrance fee for the Massif de Calanques.
Calanques Park is closed to hikers in July and August
You can visit the Calanques by boat from June to September.
The marina at Cassis has beautiful multi-colored buildings.
Where to stay in Cassis
---
Day 3: Pont du Gard – Avignon – Rustrel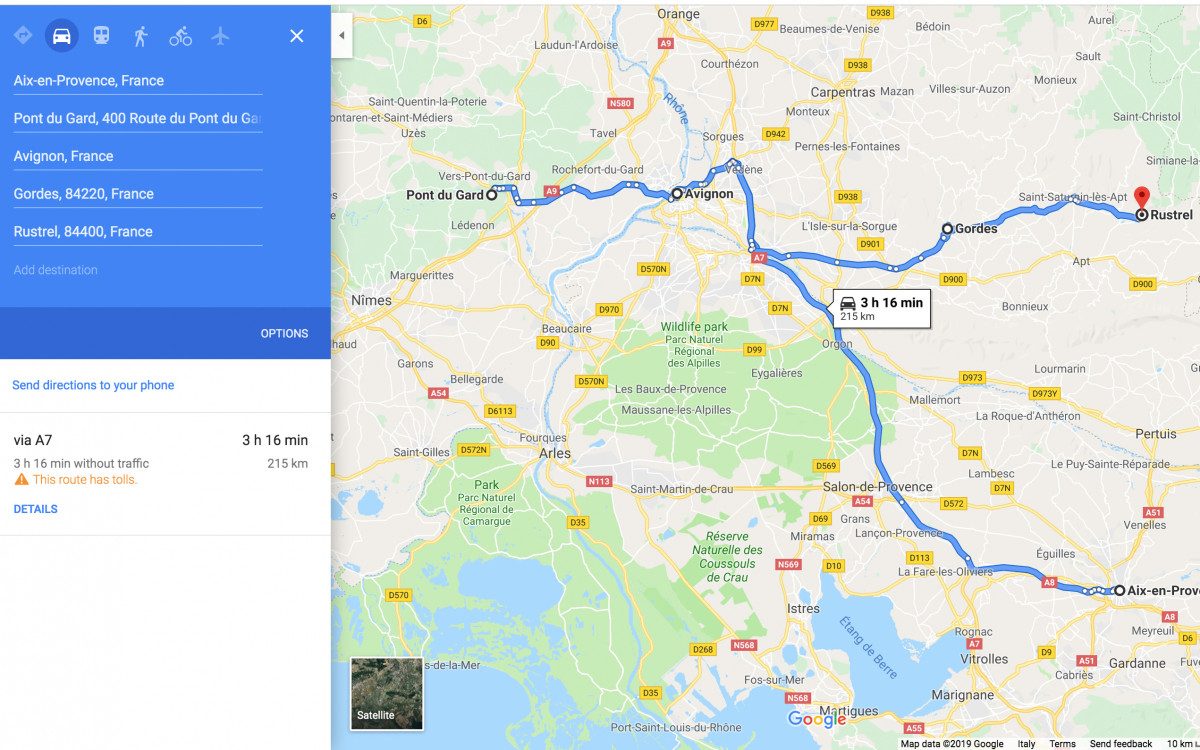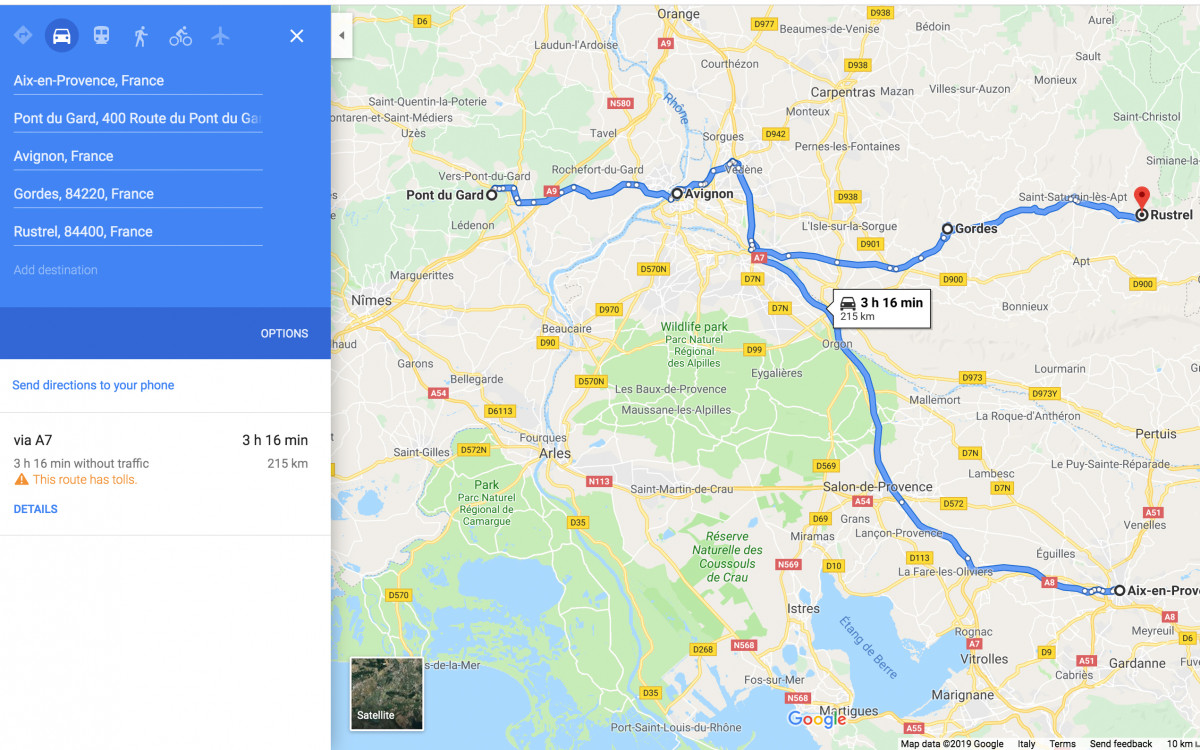 Drive to see Pont du Gard, an ancient Roman aqueduct bridge built in the first century AD to carry water over 50 kilometers to provide water to Nimes. Crossing the Gardon River, it usually opens at 9 am, but closes at different times. You can walk along this ancient UNESCO site and visit the onsite museums and exhibitions.
Then continue to Avignon, the "City of Popes". Walkthrough the Medieval battlements to reach the historic center dominated by the fortified Papal Palace or Palais de Papes. The Palais de Papes was the seat of Christianity in the 14th century.
Made of two palaces, the old one belonging to Benedict XII, and the new one belonging to Clement VI, the 14,000 square meter palace is highly extravagant.
Finish the day with a light hike on Colorado Provencal near Rustrel. This area was home to ochre mines and glass deposits formed over a long time. And finally, make your way back to Avignon or Arles for the night!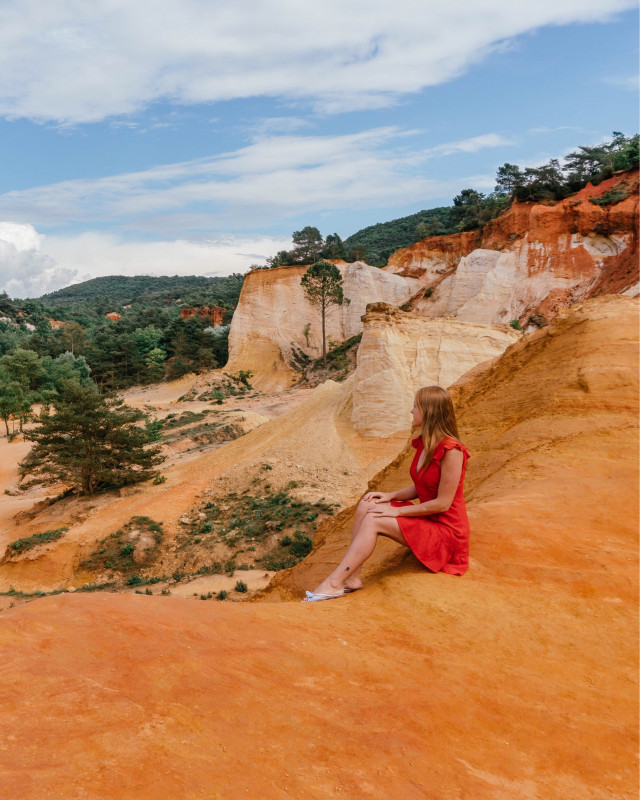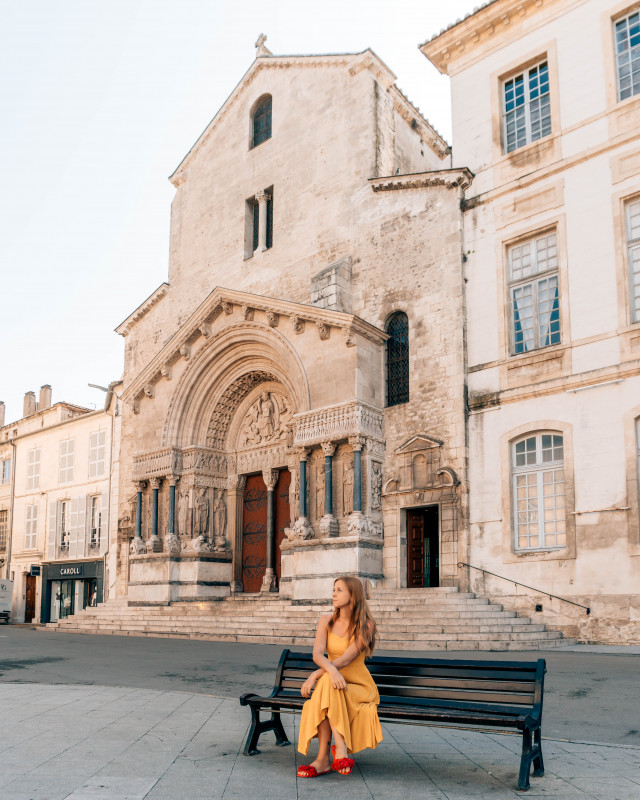 Info about Pont Du Gard, Palais De Papes, and Rustrel
Tickets to the Pont du Gard cost EUR 9.50.
Children under 18 have free access to the Pont du Gard.
Entrance to the Memories of the Garrigue open-air display near the Pont du Gard is EUR 5.
Entrance to the Palace of the Popes is EUR 12.
Visiting the Saint Benezet Bridge is EUR 5.
Combined entrance to the Palace of the Popes and Saint Benezet Bridge is EUR 14.50.
Entrances to Colorado Provencale cost EUR 5 for cars, EUR 2 for bikes, and EUR 8 for motorhomes.
Where to Stay in Avignon
Hotel Cloitre Saint Louis Avignon
Where to Stay in Arles
Ibis Styles Arles Palais des Congres
---
Day 4: Arles – Le Baux de Provence – Carrières de Lumières – Monastery Saint-Paul de Mausole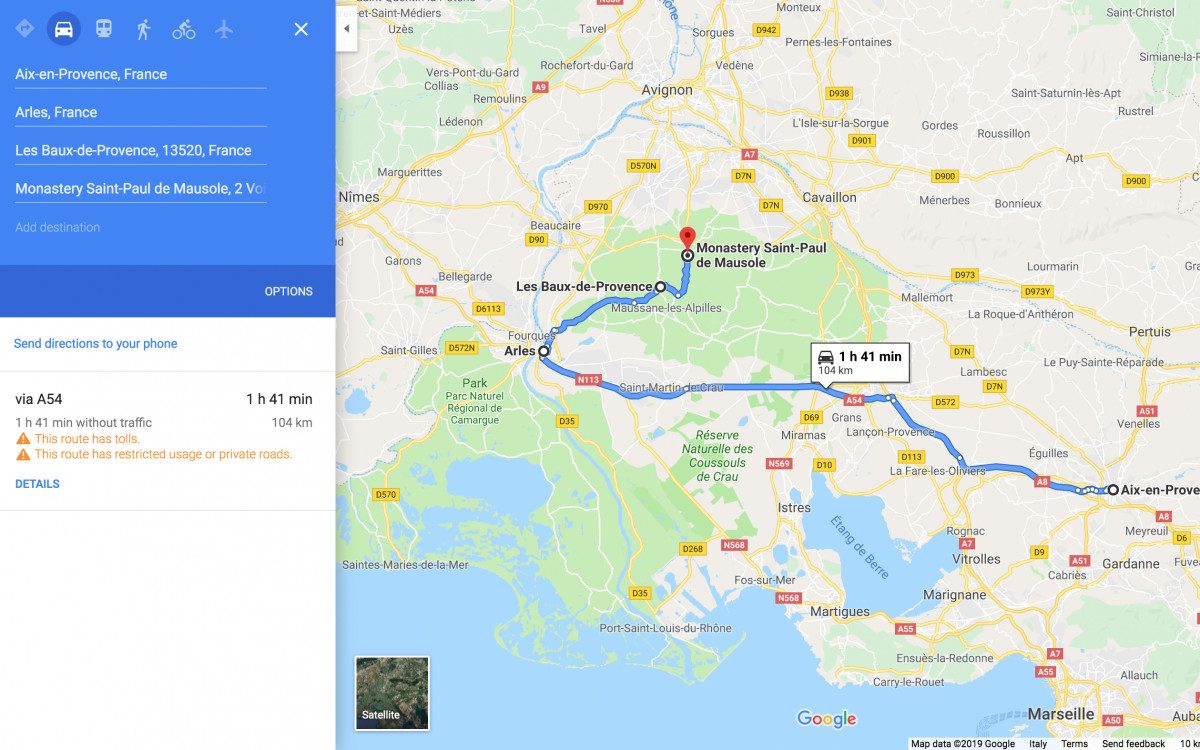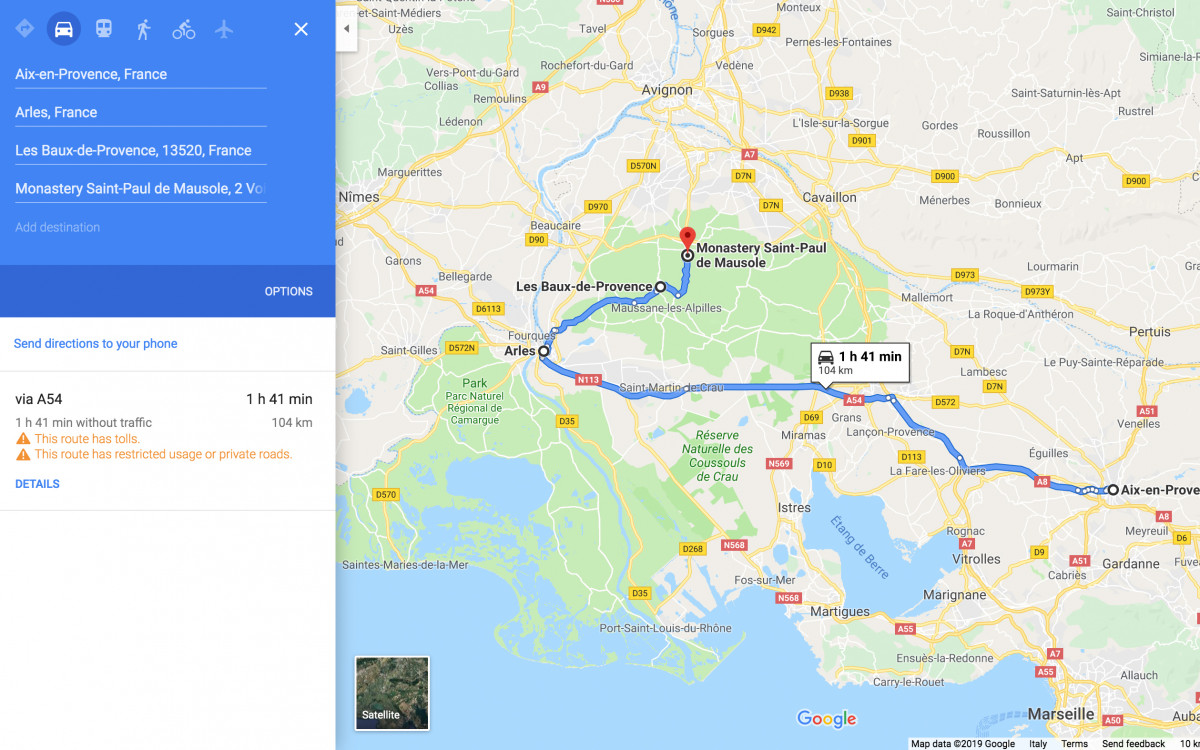 Spend the morning in Arles following the footsteps of Van Gogh. The Yellow House that Van Gogh painted in 1888 isn't still standing, but you can visit the places that he drew some of his most famous works.
Also check out the two-tiered Roman amphitheater in Arles, that looks a lot like the Colosseum.
If you're visiting Arles on a Saturday, visit the big local market there.
To continue your Van Gogh and art journey that day, visit Carrieres de Lumieres, a spectacular art exhibition by Cezanne, Kadinsky and others on Route de Maillane.
Then stop for lunch in the town of Le Baux de Provence nearby, and visit the Chateau des Baux for an ariel view of the beautiful town. Then step foot in the Monastery Saint-Paul de Mausole that houses a museum to Vincent Van Gogh who stayed there from 1889 to 1890.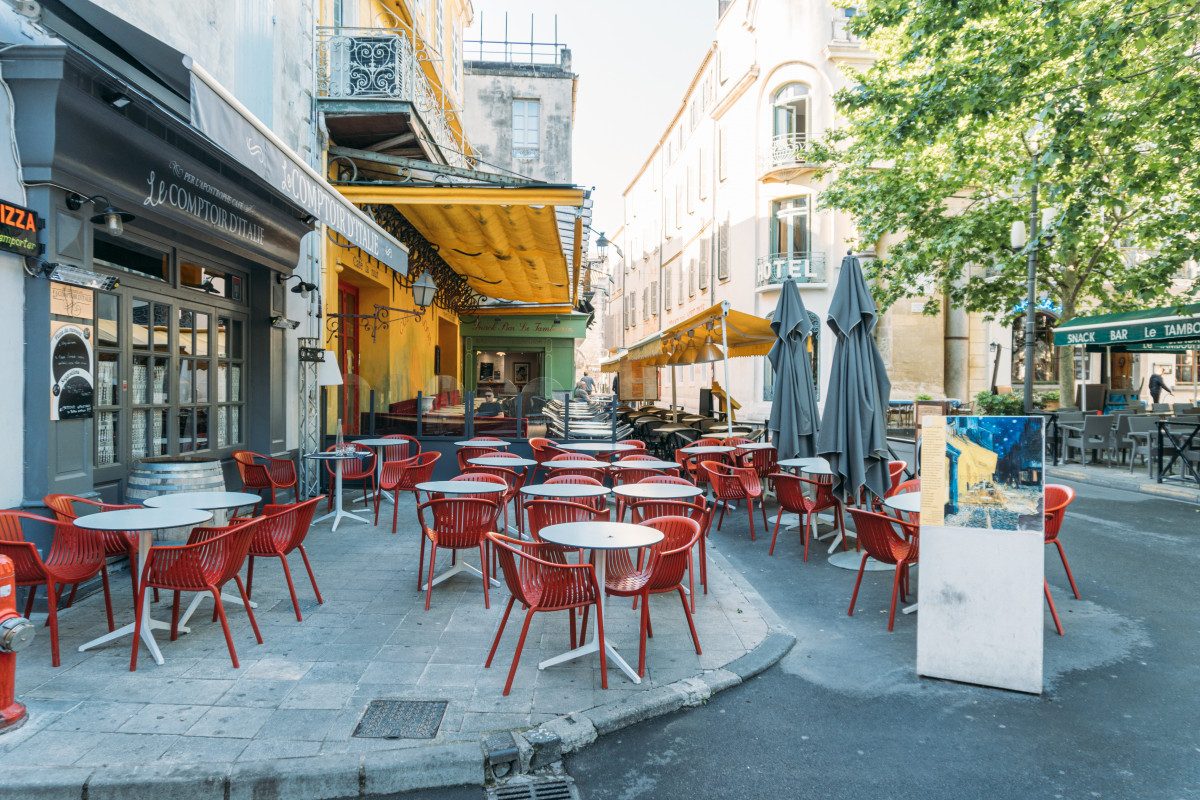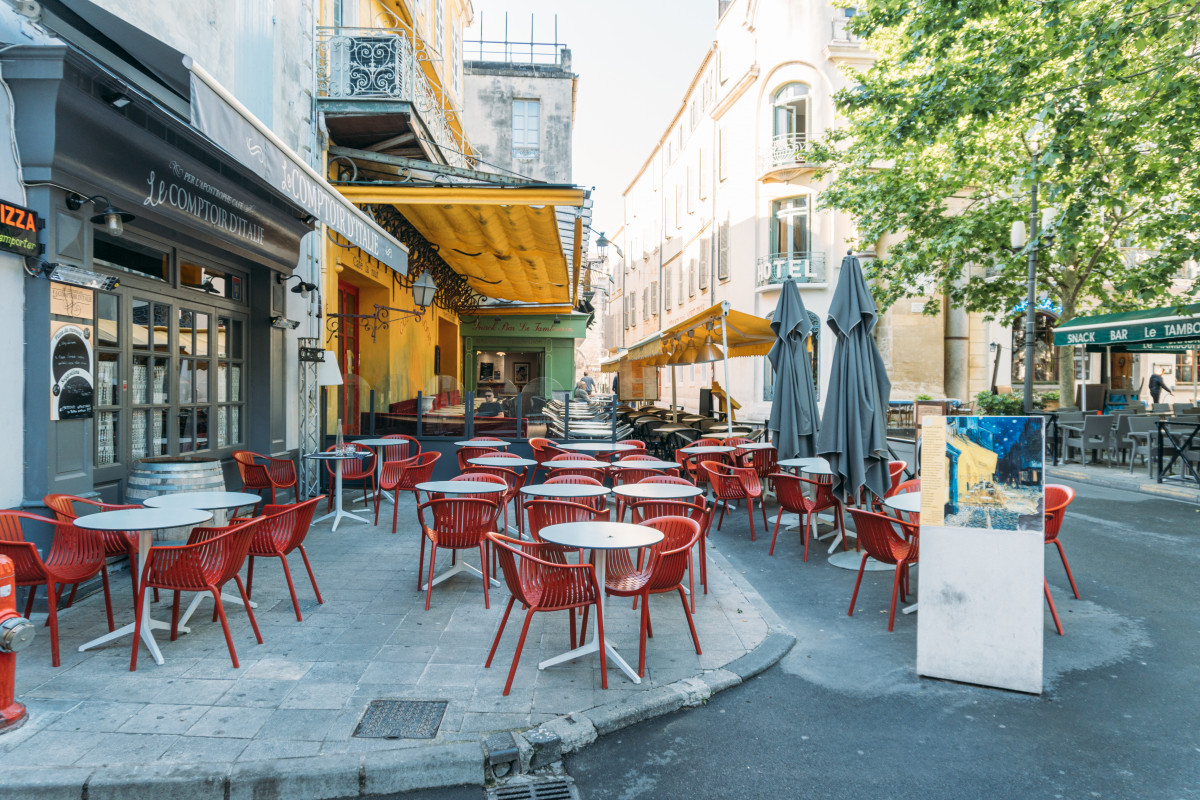 Info you'll need today:
Tickets to the Arles Ampitheatre cost EUR 9.
Tickets to the Baths of Constantine in Arles cost EUR 4.
Tickets to the Baths of Cryptoportico in Arles cost EUR 4.50.
Tickets to Carrieres de Lumieres cost EUR 14 for adults, EUR 11.50 for youngsters, and EUR 39.50 for families.
Entrance tickets to the Chateau des Baux is EUR 8.
Family entrance tickets to the Chateau des Baux is EUR 25.

Combined tickets to the Chateau des Baux and the Carrieres de Lumieres is EUR 16.5.

Combined family tickets to the Chateau des Baux and the Carrieres de Lumieres is EUR 48.
Where to Stay in Arles
Ibis Styles Arles Palais des Congres
Where to Stay in Avignon
Hotel Cloitre Saint Louis Avignon
Kyriad Avignon – Le Palais des Papes
---
Day 5: Luberon Valley: Senanque – Gordes – Menerbes – Lourmarin (optional: Oppede)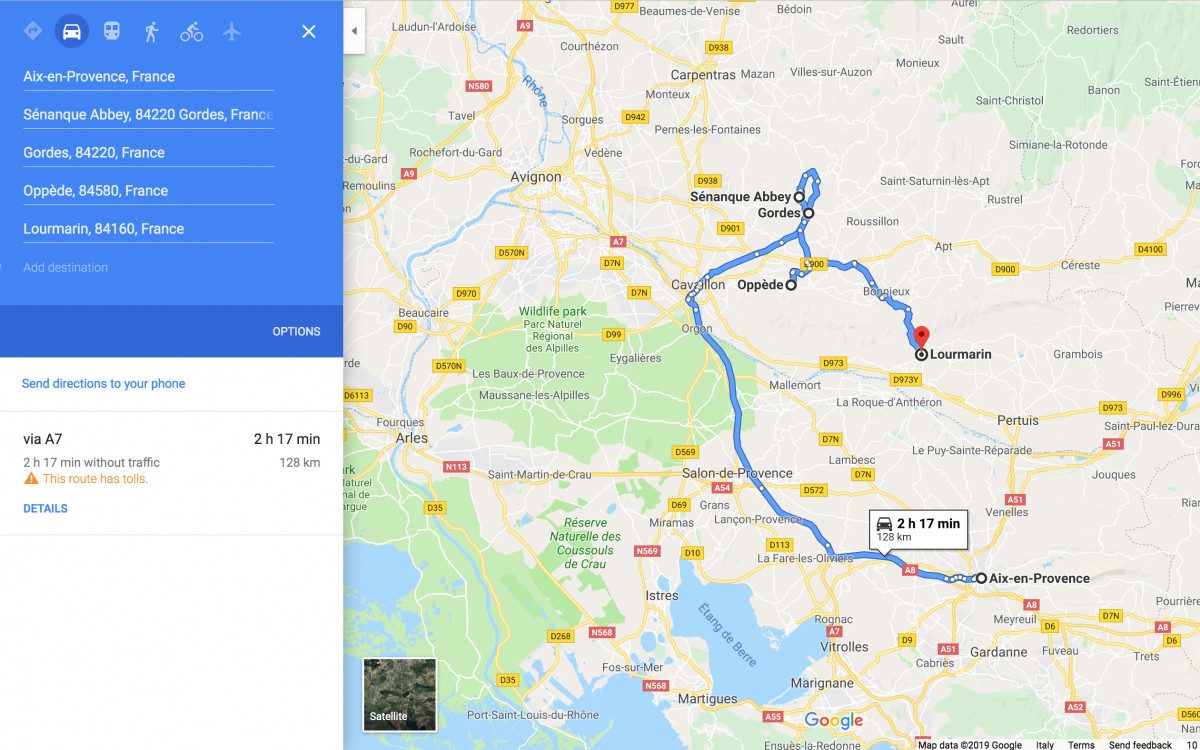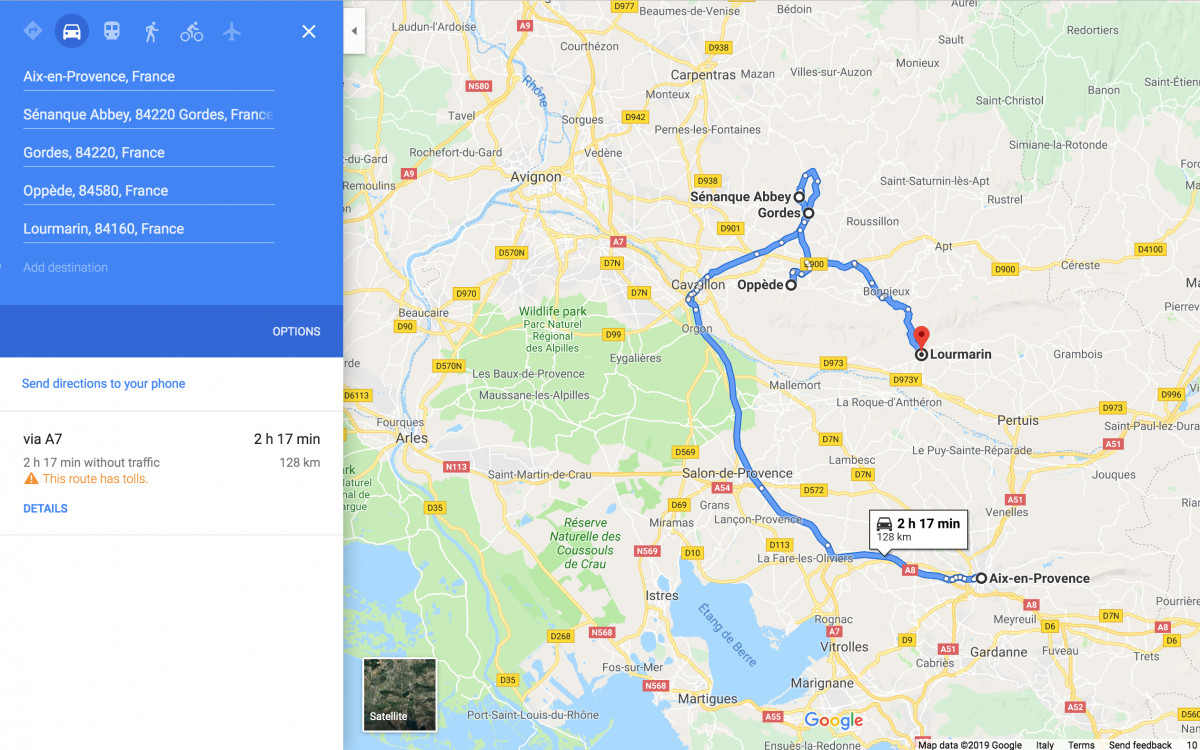 Drive to Senanque Abbey, regardless of whether it's a lavender season or not, it's beautiful all year long. This Cistercian Abbey founded in 1148 is famous for its Romanesque architecture, lavender grown by the monks, and the honey bees they tend.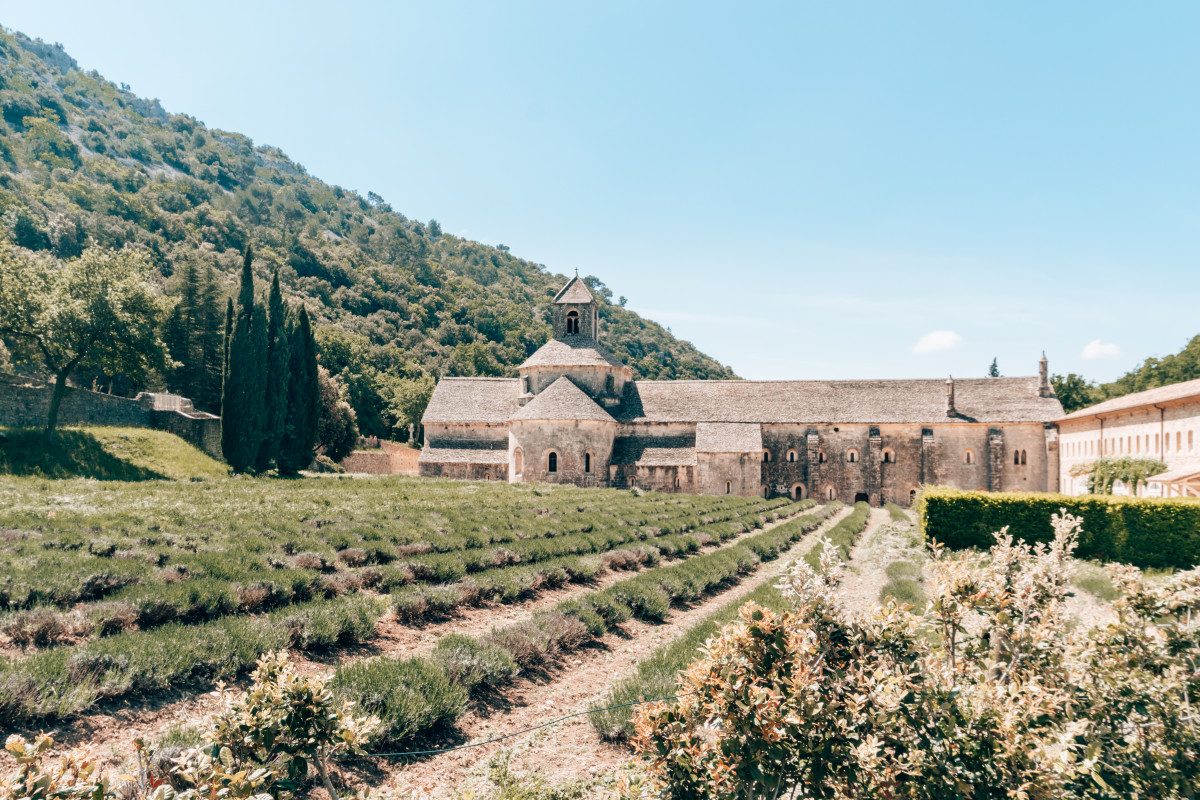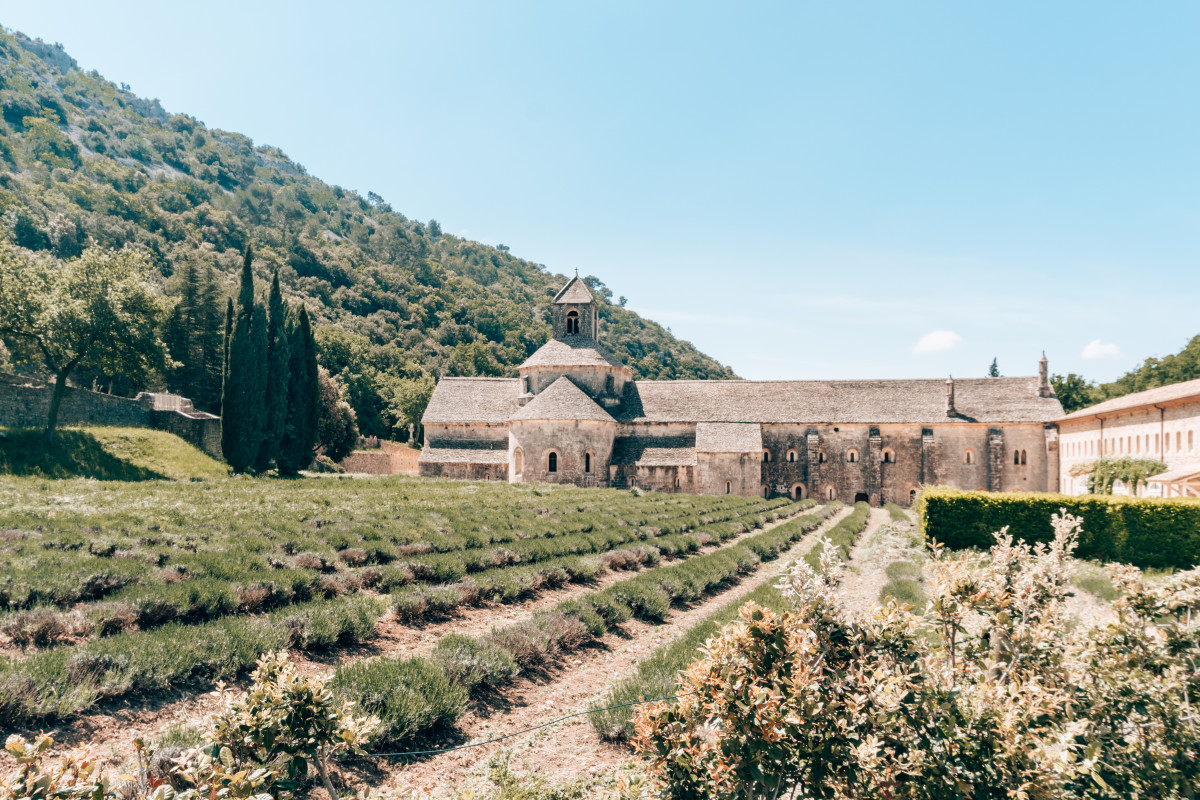 Then stop in the nearby town of Gordes for lunch and admire the views. This famous town was home to many famous painters including Victor Vasarely.
Continue on to Menerbes and Oppede villages in the Luberon mountains. Menerbes is a walled hilltop village, and the latter is a partially abandoned village best known for its Medieval château once occupied by Nazis.
Spend the golden hour watching the sunset at Lourmarin, before heading back to Aix-en-Provence for the night.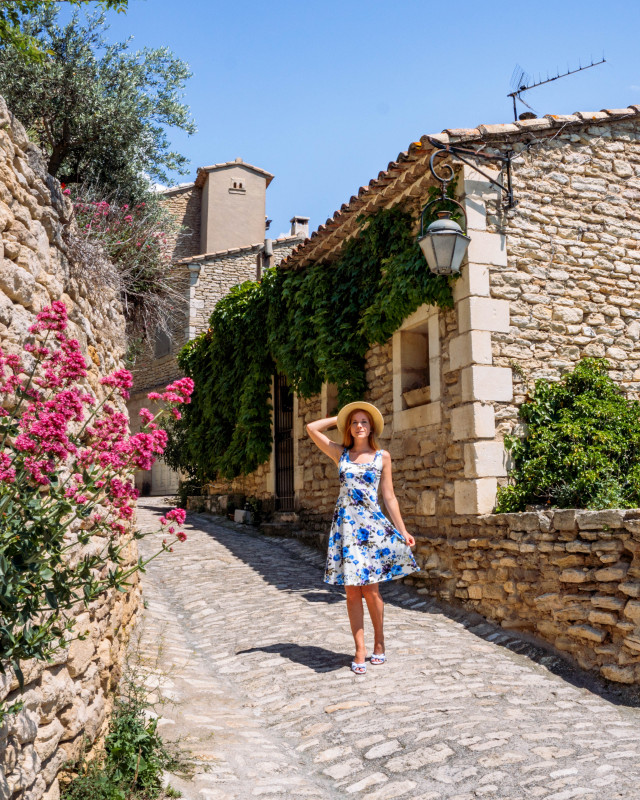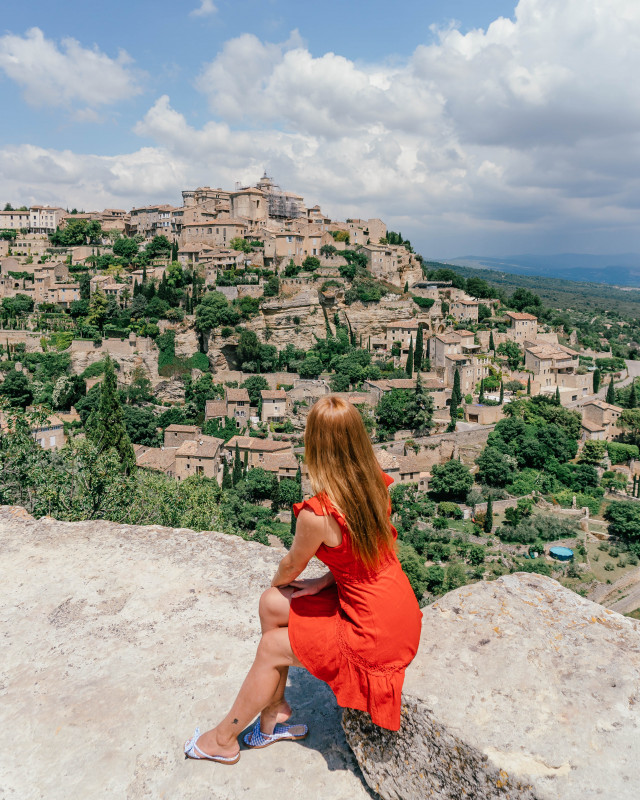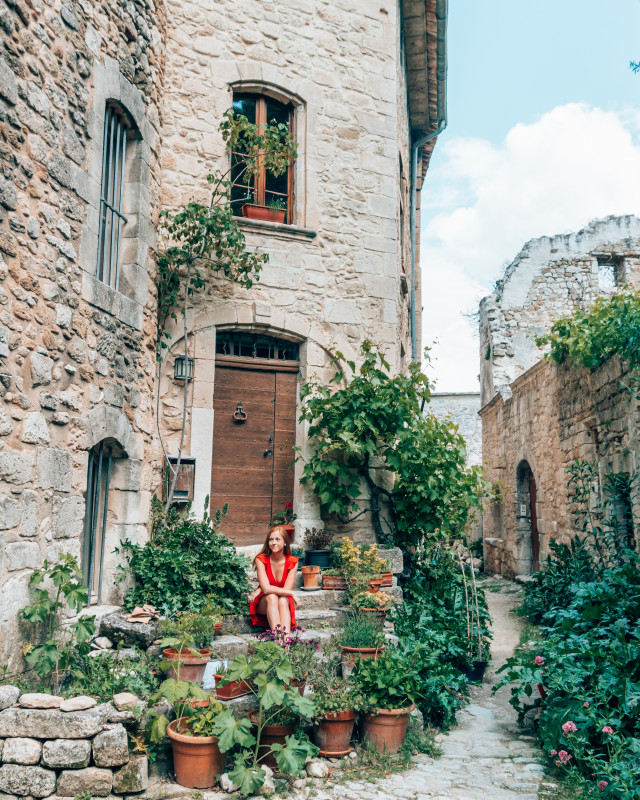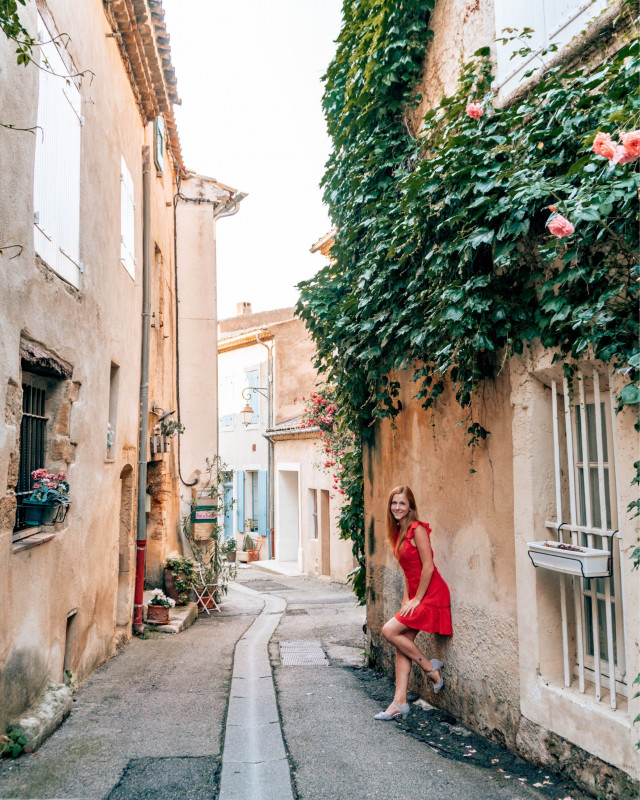 Info you'll need today
Entrance to the Abbey with guided tours cost EUR 8.
Entrance to the Abbey with unguided tours cost EUR 9.50.
Loumarin is famous for the Renaissance Castle, the Temple, and winding streets with vintage houses featuring Renaissance facades. But you'll need more time to see all of this, so see if you can stay an extra day.
Where to Stay in Aix-en-Provence
Odalys City Aix en Provence L'atrium Hotel
Grand Hôtel Roi René Aix en Provence Centre
---
Day 6: Valensole – Moustiers-Sainte-Marie – Verdon Gorge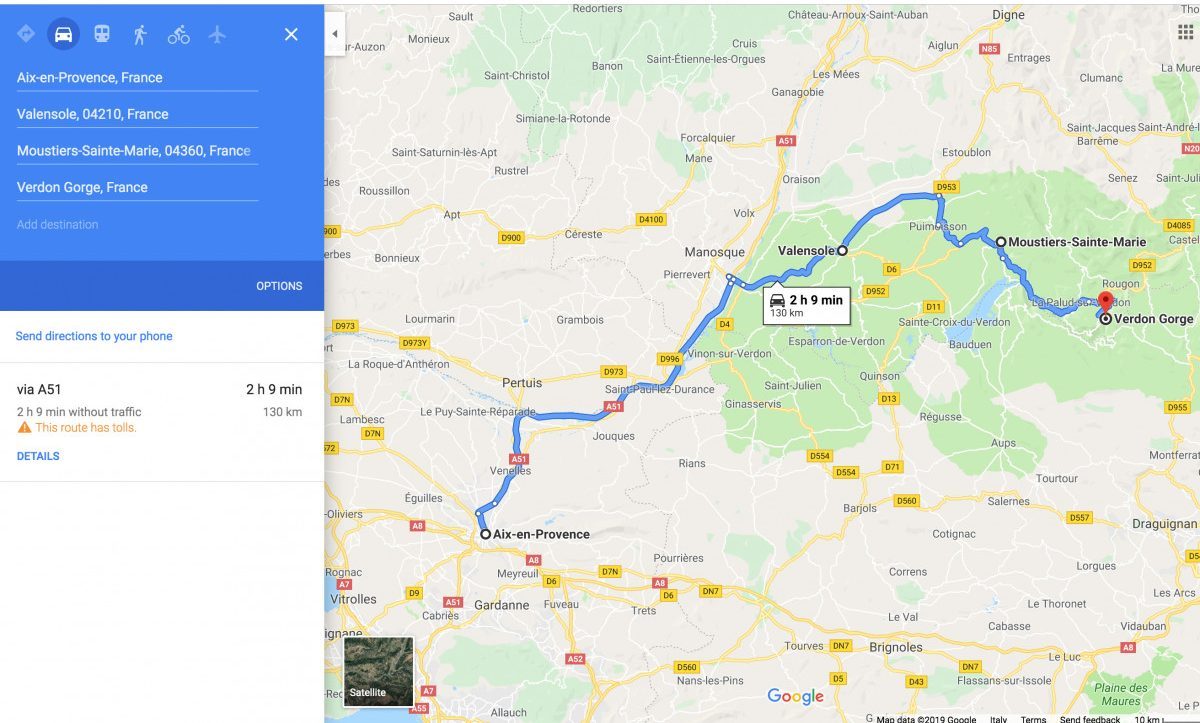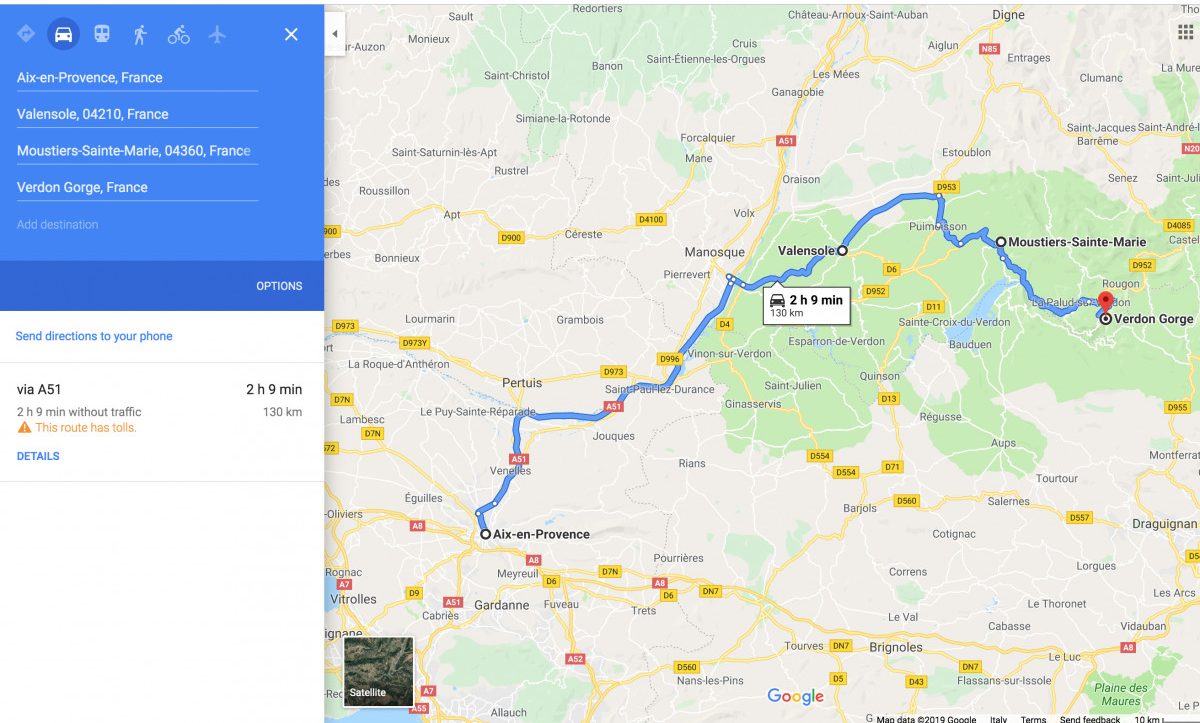 If you're visiting Provence during Lavender season you absolutely need to check out Valensole area. Valensole is home to many gorgeous lavender farms that are a must-see when in full bloom.
After you're lavender-out stop by Moustiers-Sainte-Marie, one of the most beautiful villages in France. A center of pottery, Moustiers is also famous for the waterfall running through the center of town. There's also a golden star hanging above the town suspended from two cliffs. The original put there in the 10th by knight Bozon de Blacas, and has been replaced a few times.
Finish the day by kayaking on Verdon Gorge. Head back to Aix-en-Provence for the night.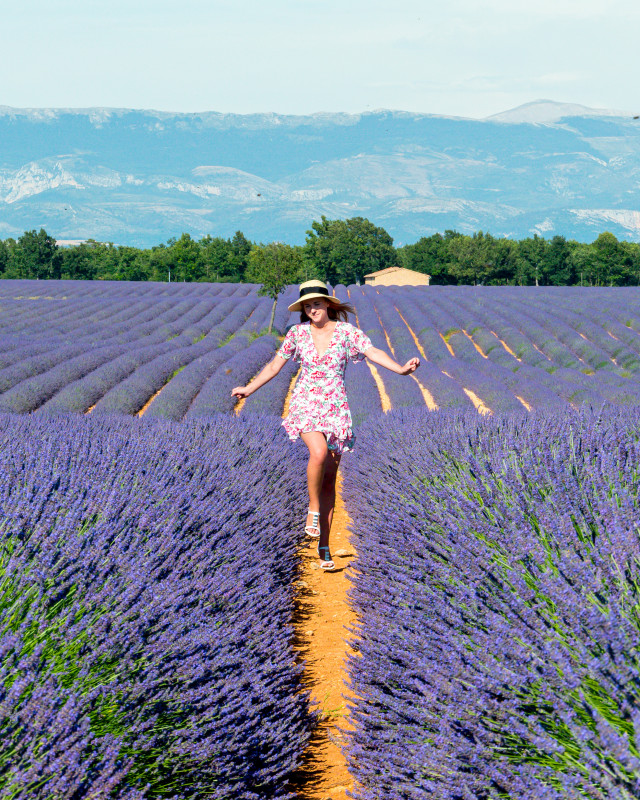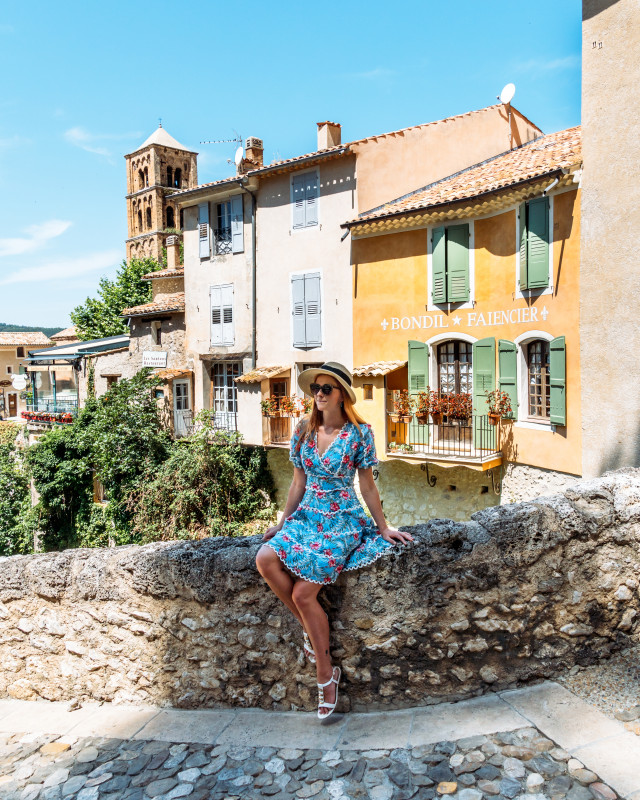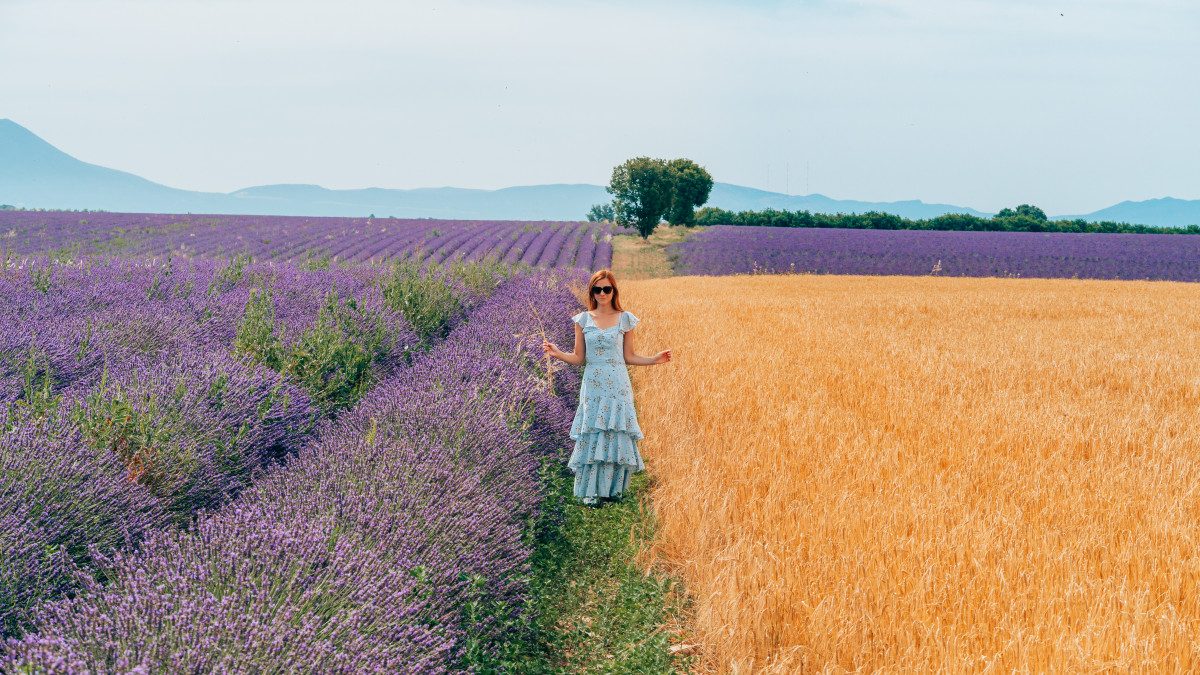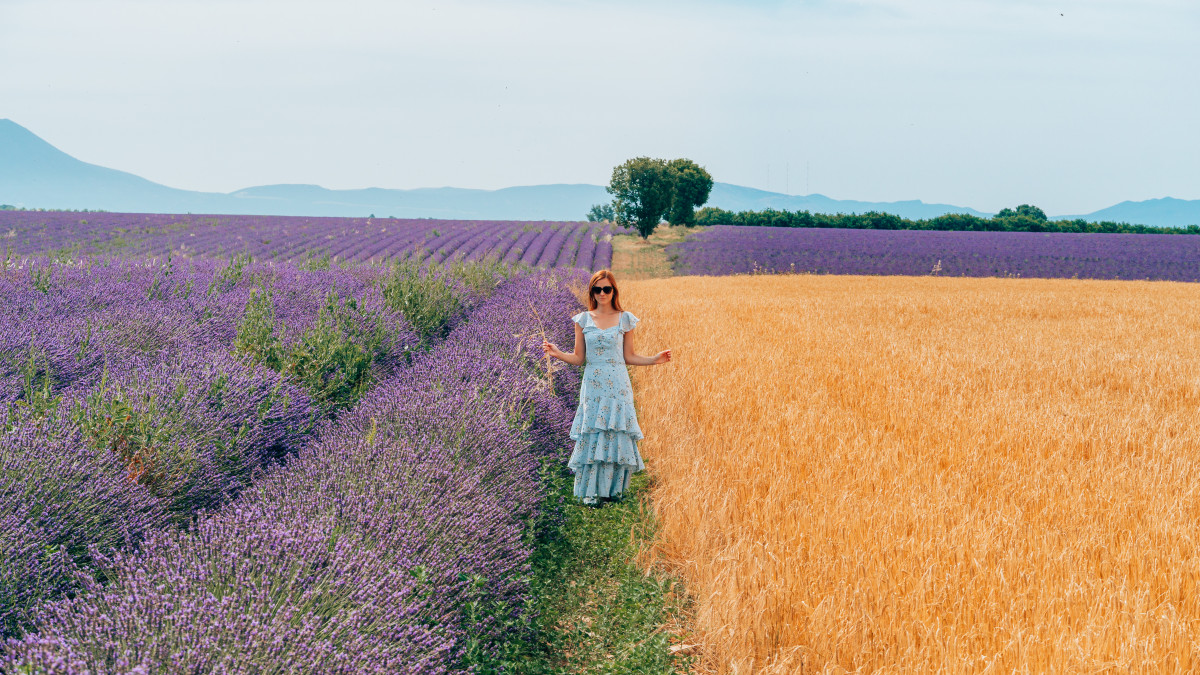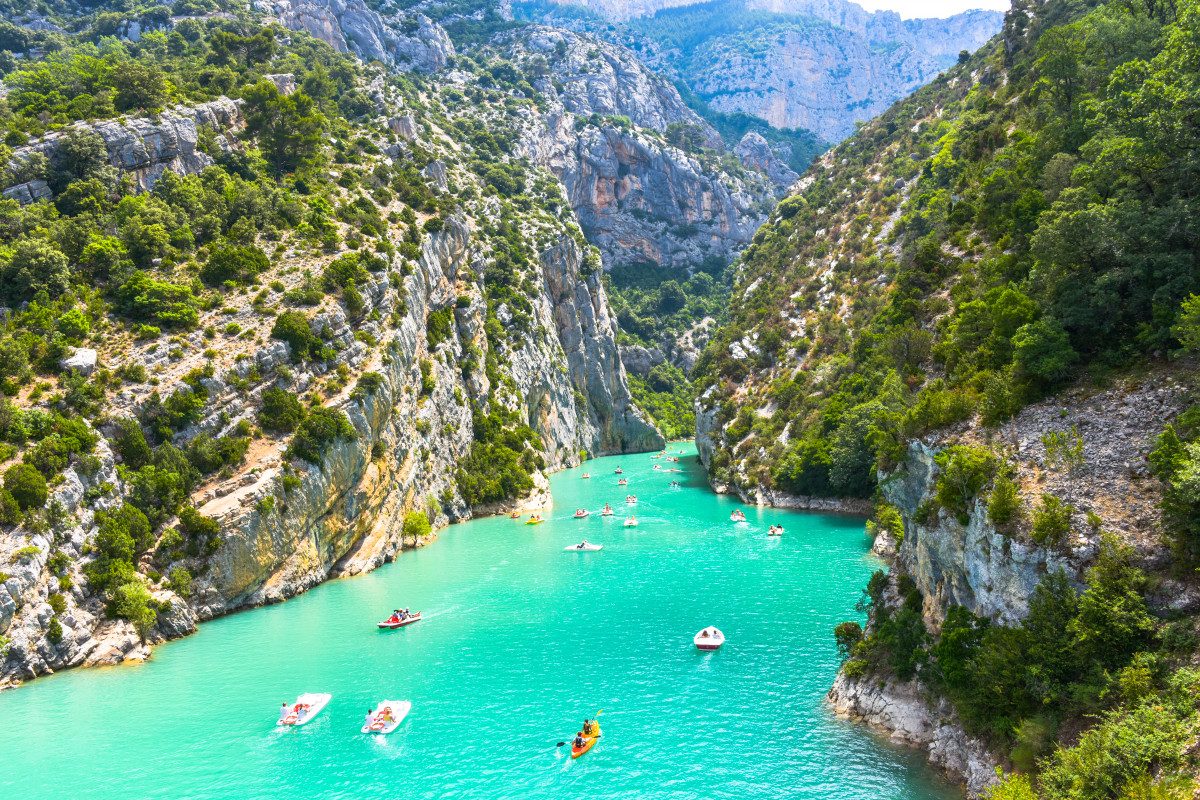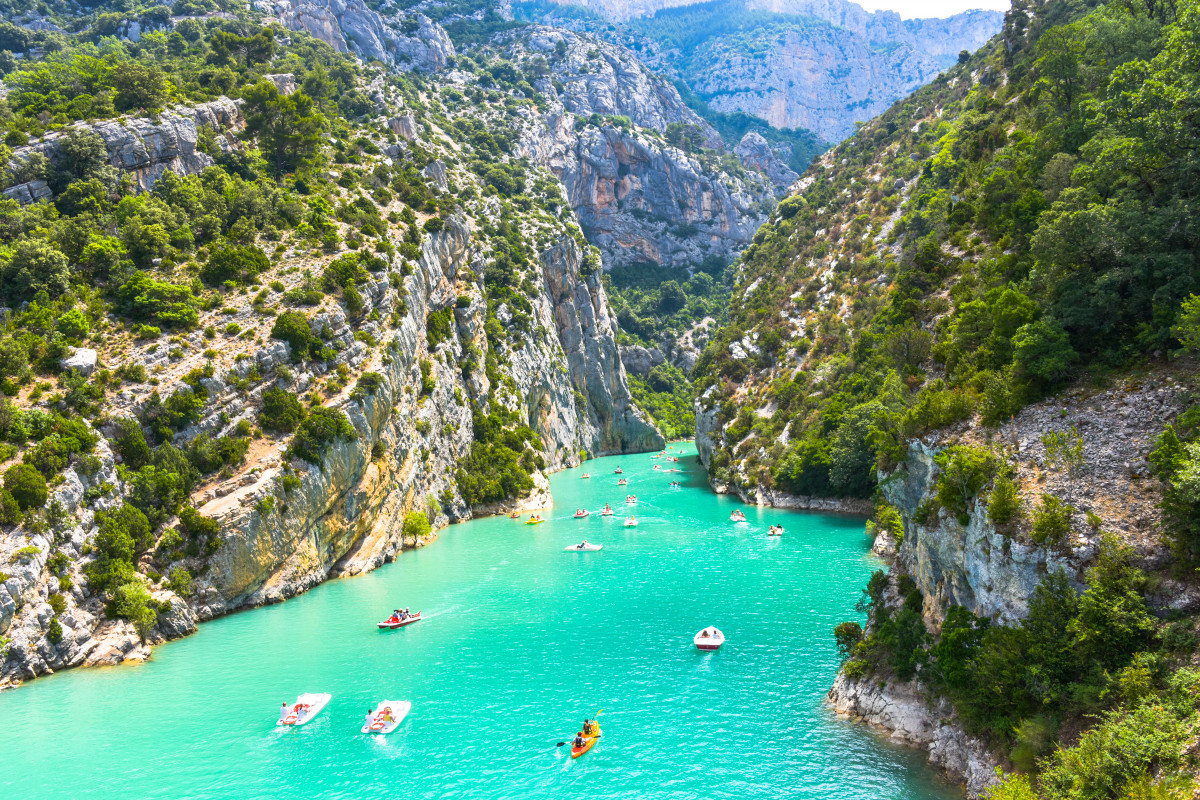 ---
Day 7: Grasse – St Paul de Vence – Antibes
SLEEP IN: Nice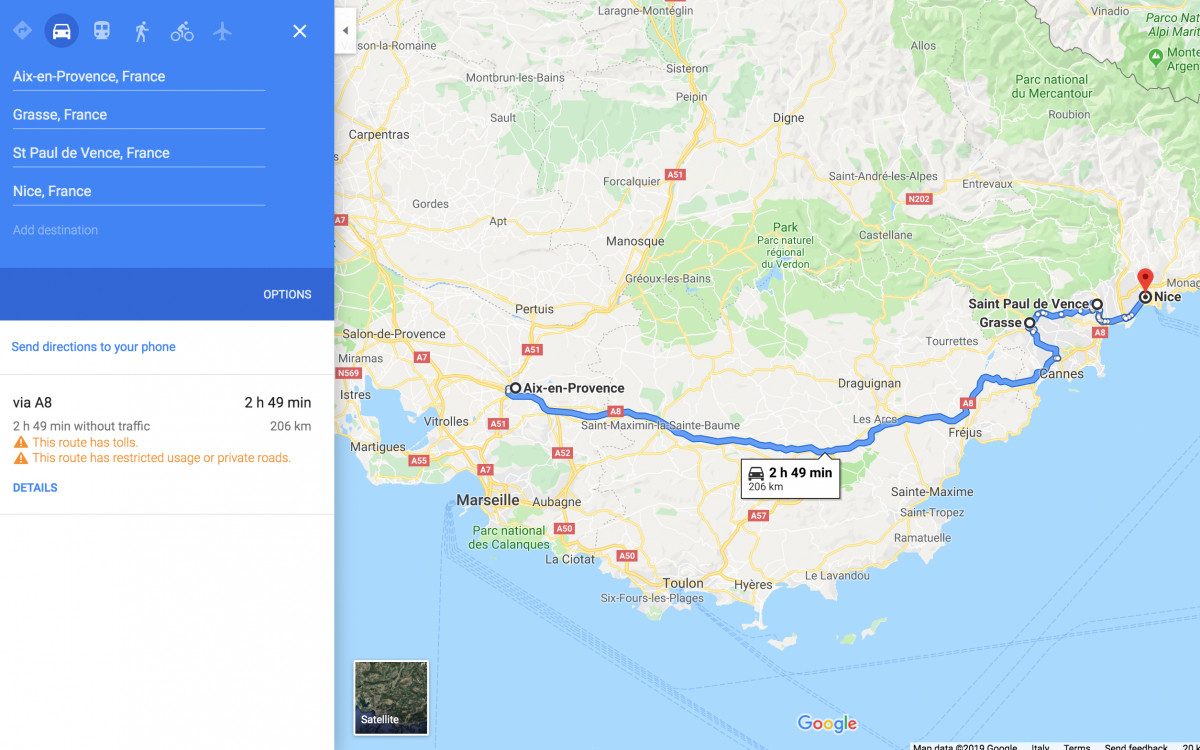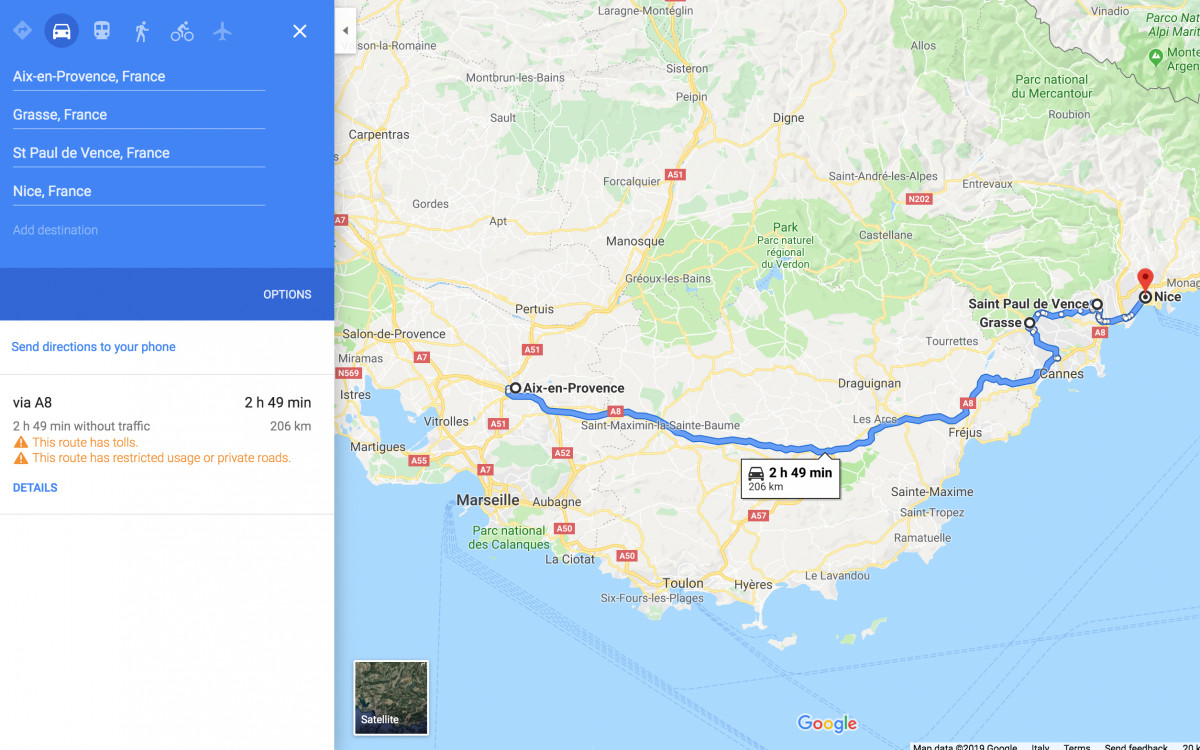 You'll make your way out of Provence to start exploring Cote d'Azur. Start with a to visit the epicenter of perfume making – Grasse, and tour their perfumeries.
Then continue on to the hilltop village of St-Paul-de-Vence, where contemporary painters perpetuate art as a living tradition.
Amble along the Rue Grande that's lined with galleries, from contemporary art to antiques. You'll find art by Paul Rafferty, Joel Guyot, Catherine Issert, as well as other well-known artists. You can also visit the Folon Chapel or Maeght Foundation.
Visit the Castrum Sancti Pauli and explore its ramparts. Or just stroll through this charming French town.
Finish the day with a dinner in either Antibes or Nice.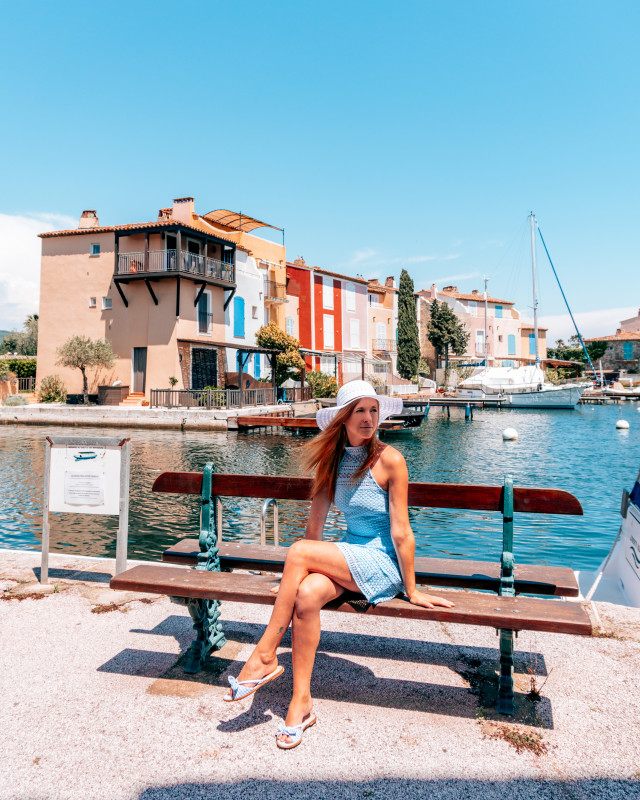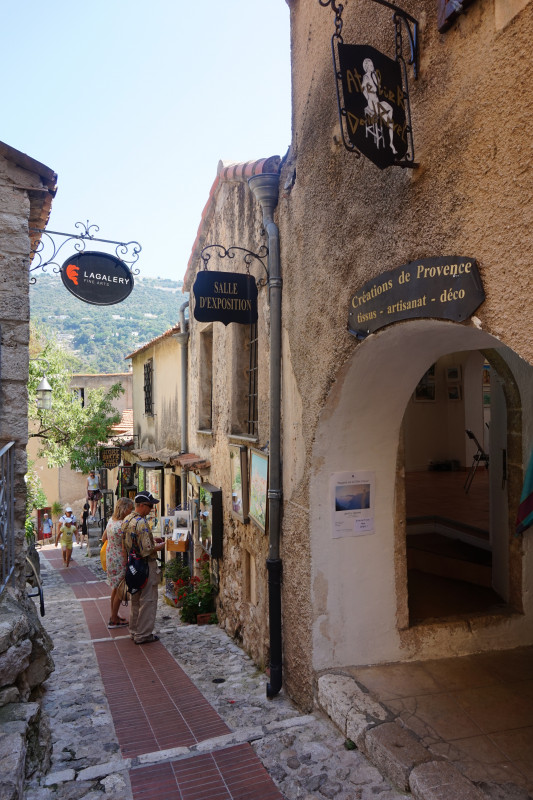 Info you'll need today:
Fragonard Perfumery and Maison Galimard are the most popular perfumeries offering free tours.
Perfume factories usually end with tours of their own perfume museum where you can buy some amazing perfumes.
Entrance to the Folon Chapel Art Museum in St. Paul de Vence is EUR 4.
Visits to the Maeght Foundation in St. Paul de Vence to see the exhibitions cost EUR 16.
The Pass Cote D'Azur allows you to choose from the entrance to over 117 museums, monuments, perfumeries, and beach activities.
Where to Stay in Nice
---
Day 8: Villefranche-sur-Mer – Eze – Monaco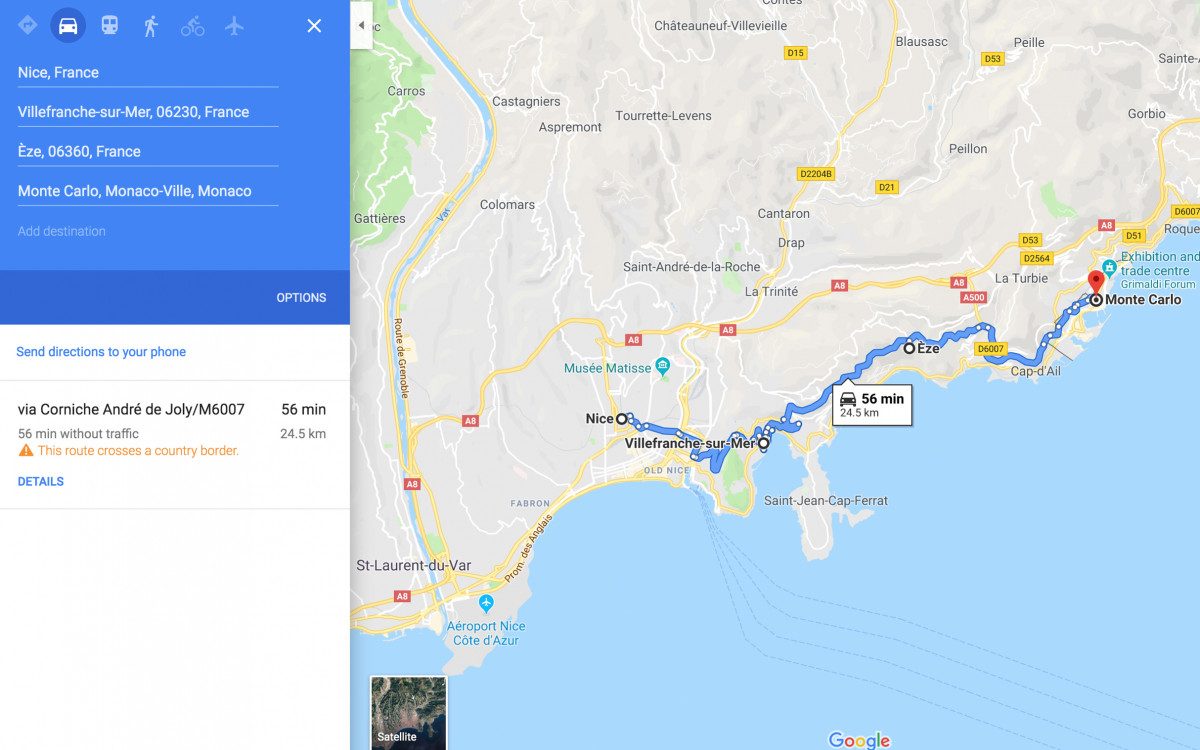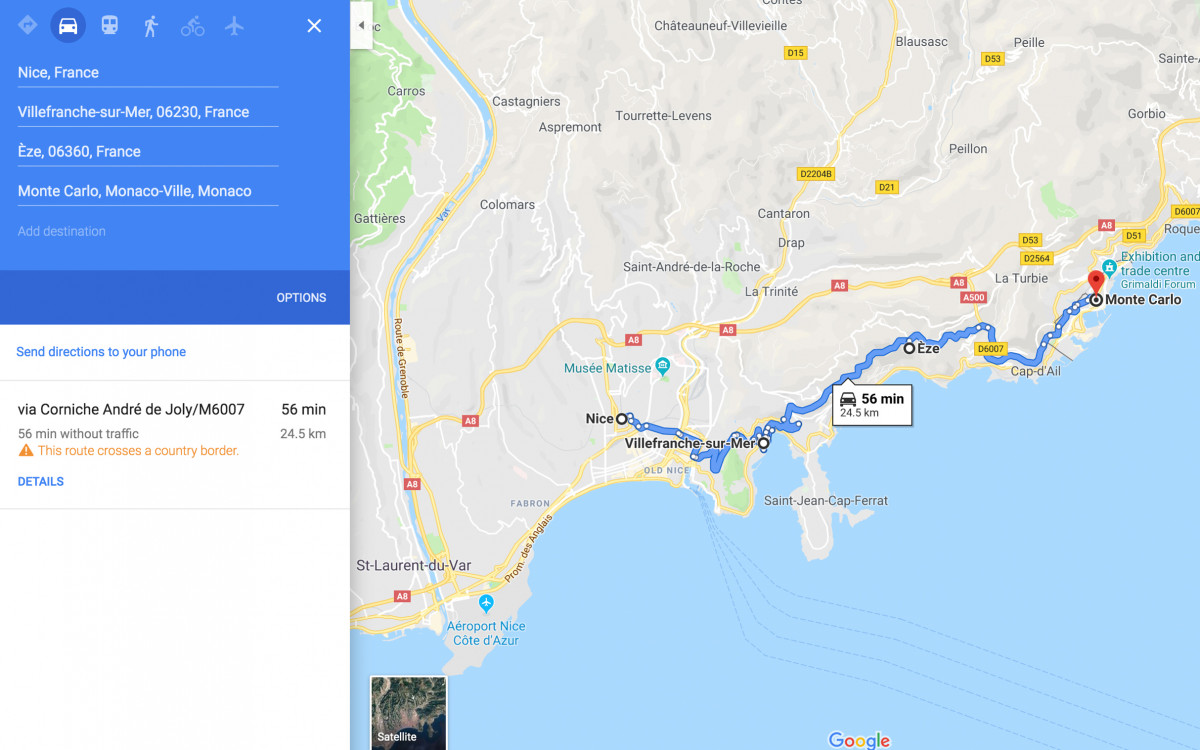 Take the train or drive to nearby Villefranche-sur-Mer and explore this quaint seaside village where the Rolling Stones recorded one of their albums. This town has also featured in a few Alfred Hitchcock movies including To Catch a Thief.
At the foot of the Old Town is the Romanesque Saint-Pierre Chapel which was designed by Jean Cocteau. This chapel dedicated to Saint Peter is small but worth the visit. The best thing to do in Villefranche though is to spend a relaxing day by the water. If only you had more time!
Visit the extravagant pink Villa Rothschild nearby in the Saint-Jean-Cap-Ferrat peninsula.
Spend the afternoon or evening in Monaco. You won't have much time here, so visit the Prince's Palace of Monaco, see the 19th century Saint Nicholas Cathedral where the Grimaldis are buried. Grace Kelly rests here too!
Don't forget to check out my favorite village Eze on the way back. The Jardin Botanique d'Èze has picturesque views of the surrounding landscape. This beautiful village is filled with galleries, shops, cafes, and restaurants to spend your time at. Eze is located so high in the mountains that the church of Notre Dame de l'Assomption can be seen from very far away.
Come back to Nice for the night.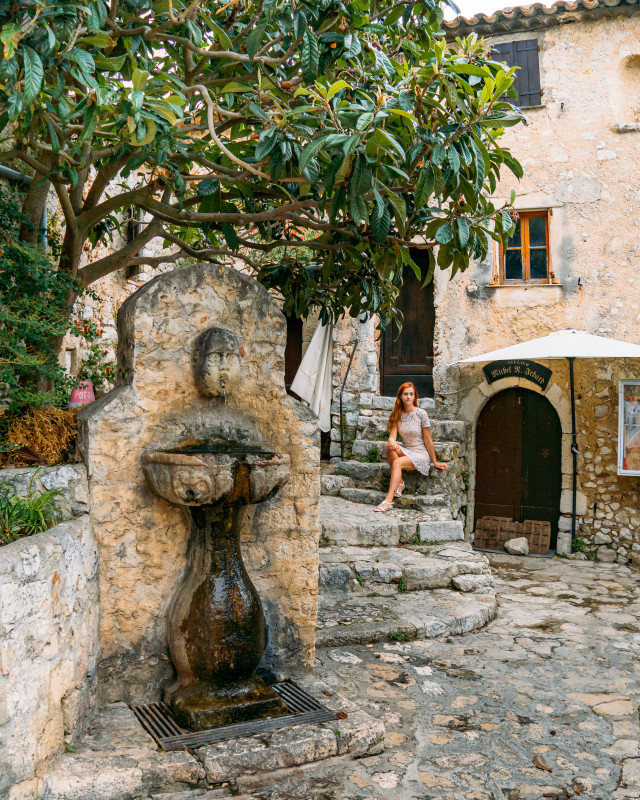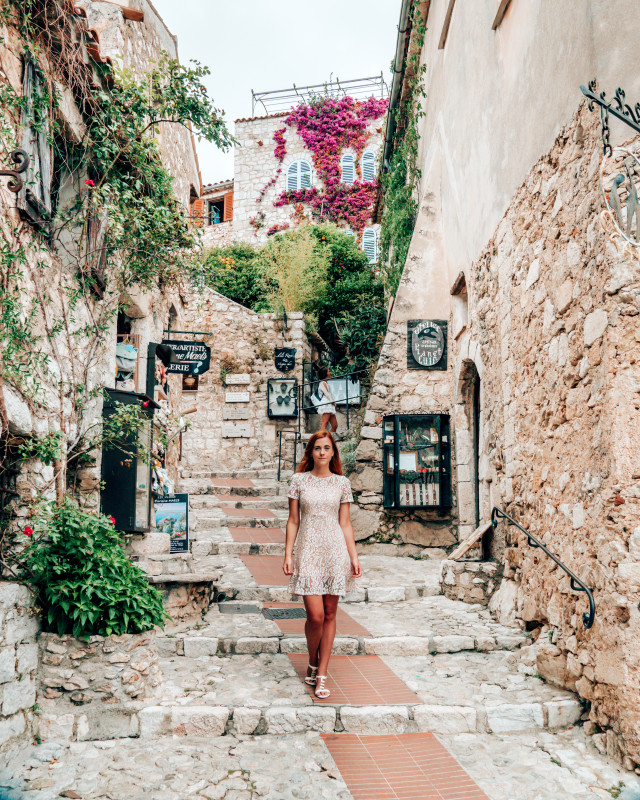 Info you'll need today
Entrance to the Ephrussi de Rothschild Villa and Gardens is EUR 12.50 for adults, EUR 9.50 for children under 17, and free for children under 7.
Entrance to the Prince's Palace of Monaco is EUR 10 for adults and EUR 5 for kids aged 6 to 17.
Saint Nicholas Cathedral is also known as the Cathedrale de Monaco or the Cathedrale Notre-Dame-Immaculee.
There are no entrance fees to Saint Nicholas Cathedral.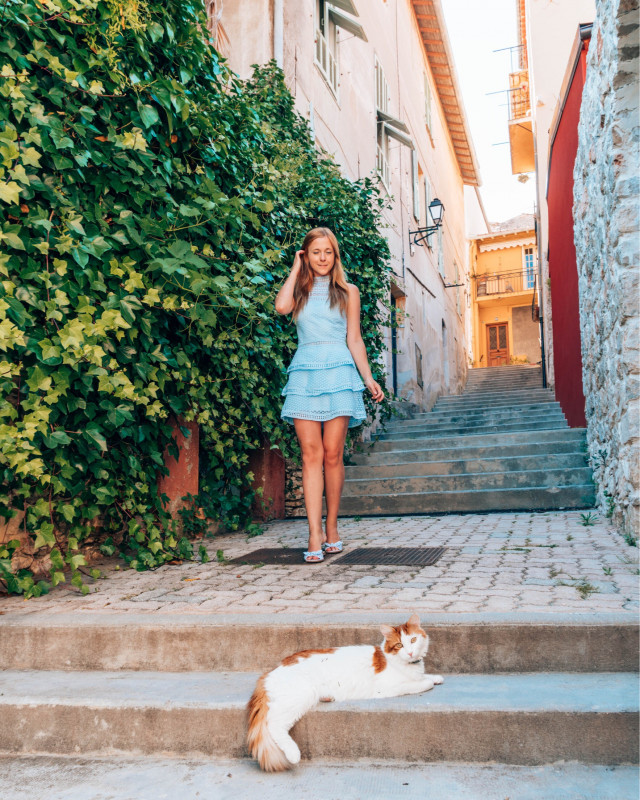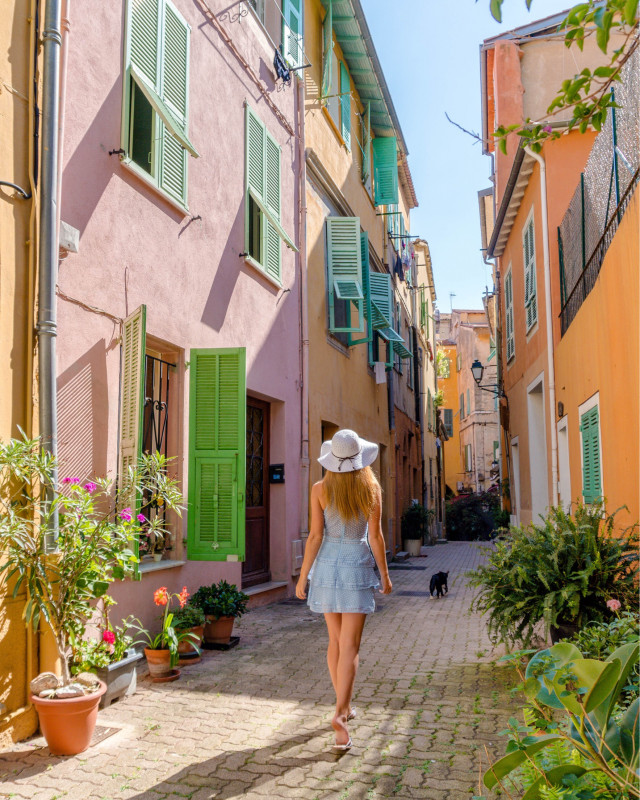 ---
Day 9: Nice
Enjoy your morning by finishing your French Riviera and Provence itinerary and fly out home. You can also take a fast train (TGV) to Paris to catch an international flight.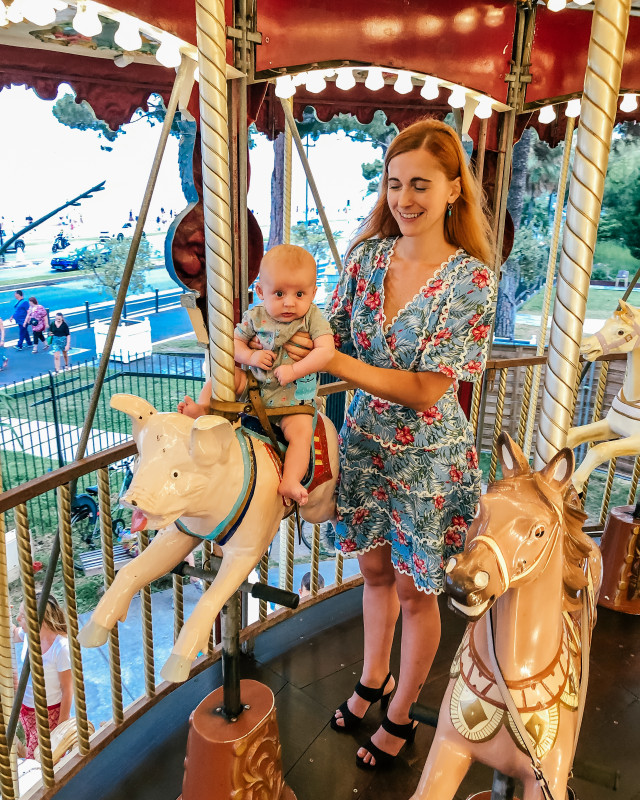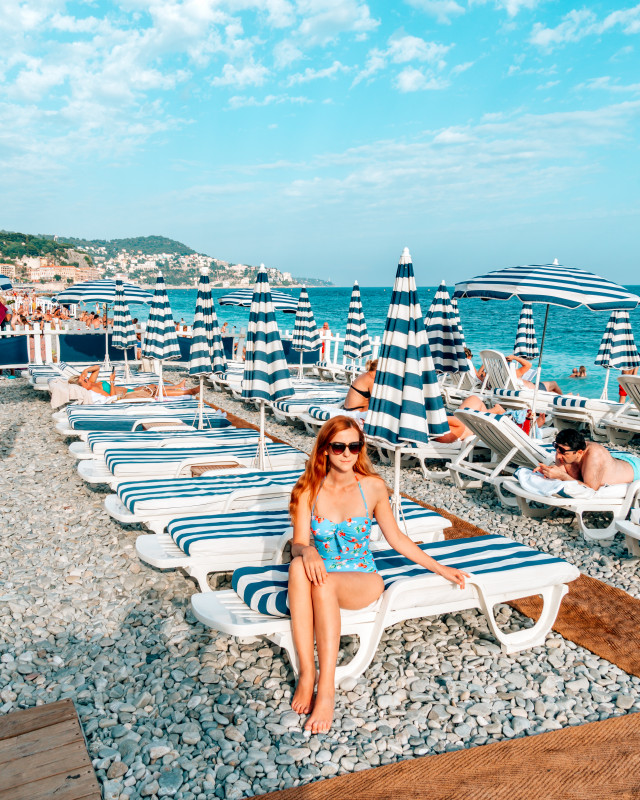 ---
Remember that there are many more beautiful regions in France, so make sure you give yourself plenty of time for your trip to France.
---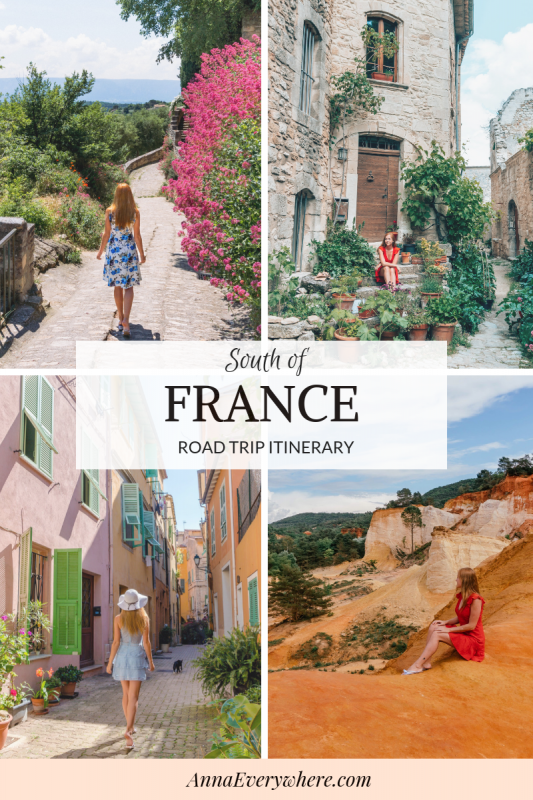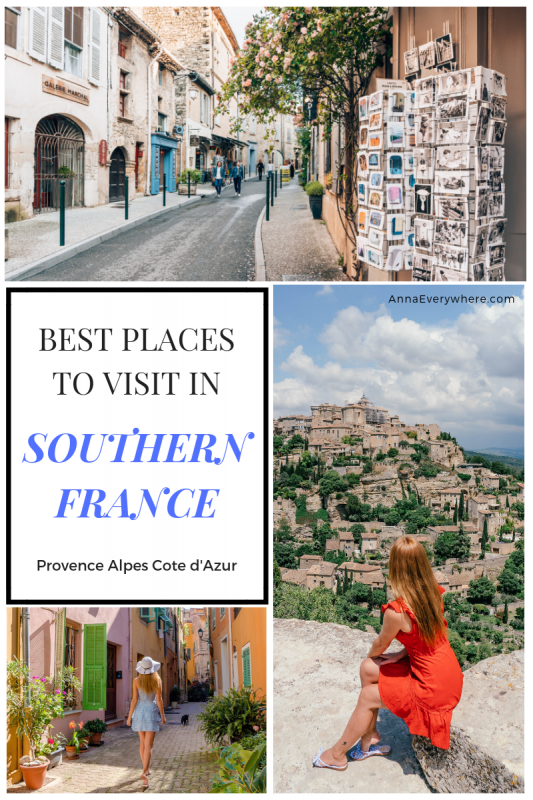 Any questions about my Provence itinerary? Let me know in the comments below!