Lapland in Finland is without a doubt the ultimate spot for a Christmas break, as the Artic Circle is a truly phenomenal corner of the world. It's surreal climate with white nights during the summer and dark days in the winter cannot be found elsewhere. Right before Christmas, I decided to embark on a winter getaway to Rovaniemi, Finland – the home of Santa Claus.
Believe it or not, Rovaniemi might seem like a tiny village, but in terms of geographic area, Rovaniemi is one of the largest towns in Europe 8 017 km². It's not the cheapest place to visit, but with the current Euro crisis, it definitely wasn't as expensive as I thought it would be.
Winter Getaway to Lapland: Rovaniemi in Finland
---
How to Get to Rovaniemi?
The distance between Helsinki and Rovaniemi is 826.6 km by road. That said, you should fly to Rovaniemi. I booked a Finnair flight to Rovaniemi via Helsinki.
Helsinki Airport – the official airport of Santa Claus, is a great spot for a layover, even an overnight one, as it's the first airport in Europe that offers free private beds which reminded me a bit of alien cocoons.
Rovaniemi Airport itself welcomed me with Christmassy décor with Santa Claus signs everywhere and even the luggage belt has fluorescent reindeers on it.
---
Where to Stay in Rovaniemi, Finland
Santa's Hotel – probably the most popular spot in the city. Located right in the city center within walking distance to every pick-up place for activities, this hotel can be great for families as well as single travelers.
Arctic Snow Hotel – when in Finland a lot of people want to stay in an igloo hotel or one entirely made of ice. You can find both options at this hotel just a short drive from Rovaniemi. Great spot for northern lights.
Hotel Aakenus – it's a great budget friendly hotel, just a 10-minute walk away from the center. Close to a supermarket and the museum is a good alternative for a savvy traveler.
---
Things to Do in Rovaniemi
There are plenty of things to do in Rovaniemi so you definitely won't be bored. However, do plan things in advance as a lot of activities can be overbooked during Christmas time. Here's what you can do in this part of Lapland.
The good news is that you don't need a car if you're staying in Rovaniemi. If you're uncomfortable driving in the snow, don't worry – even for activities that take place outside of Rovaniemi you can get a shuttler or use a public bus.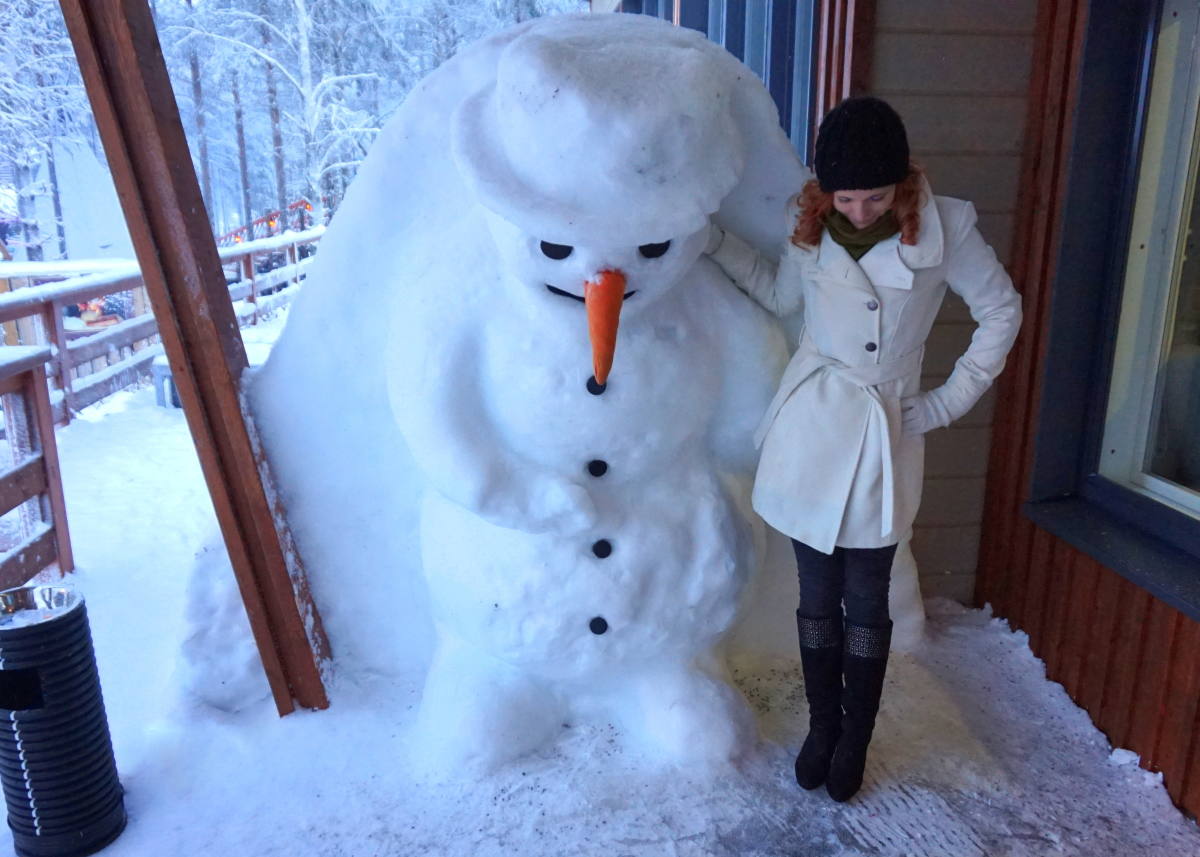 ---
Visit Santa Claus
You can't visit Rovaniemi without seeing Santa Claus. Santa Claus really lives in Rovaniemi (even if you send a letter to Santa to the North Pole it arrives at his main post office in Rovaniemi).
It might not be worth for you to buy a photo with the Santa (it costs 40 EUR) unless you're with kids, however, it's still nice to walk around the Santa Village. You can get some souvenirs or hug a gigantic snowman.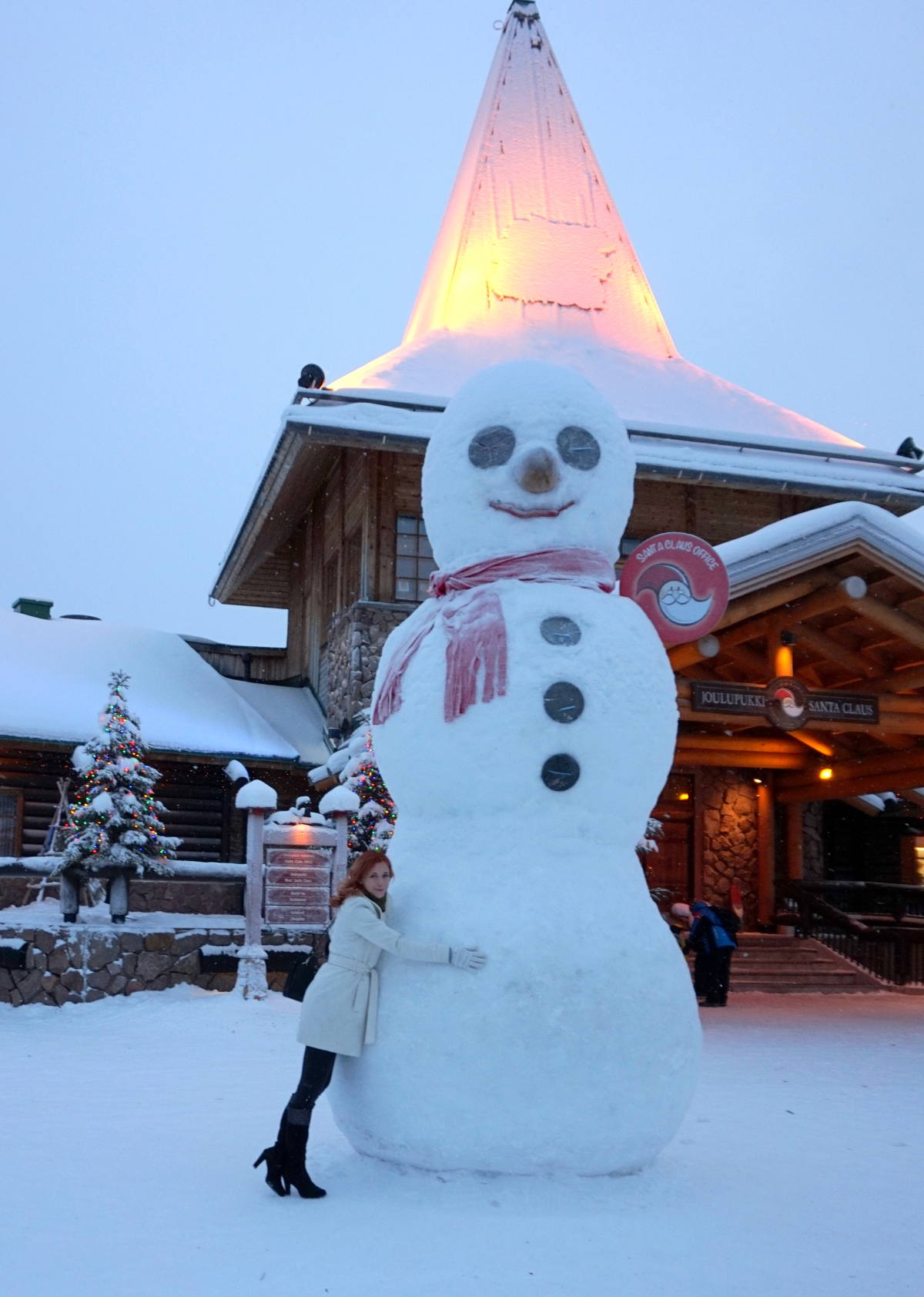 See Snowman World
When at Santa Village you shouldn't skip the Snowman World located right next door to Santa's hub. Snowman World includes an Ice Hotel, Ice Restaurant and bar and a huge ice slide which is actually quite scary!
I highly recommend booking a dinner at the ice restaurant – it's one of a kind experience.
Be aware that the opening dates of the place might vary depending on the season. I was informed that this year the hotel wasn't fully finished by Christmas as for Finnish weather it was way too warm in November.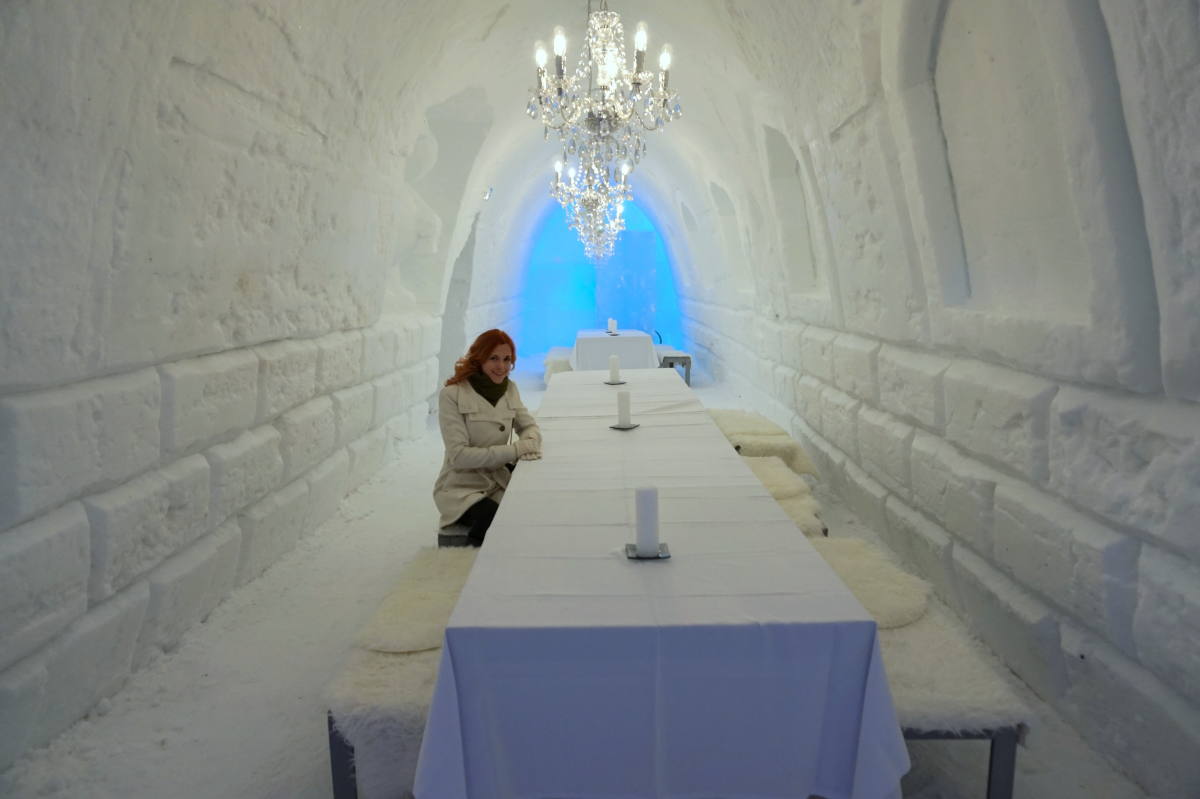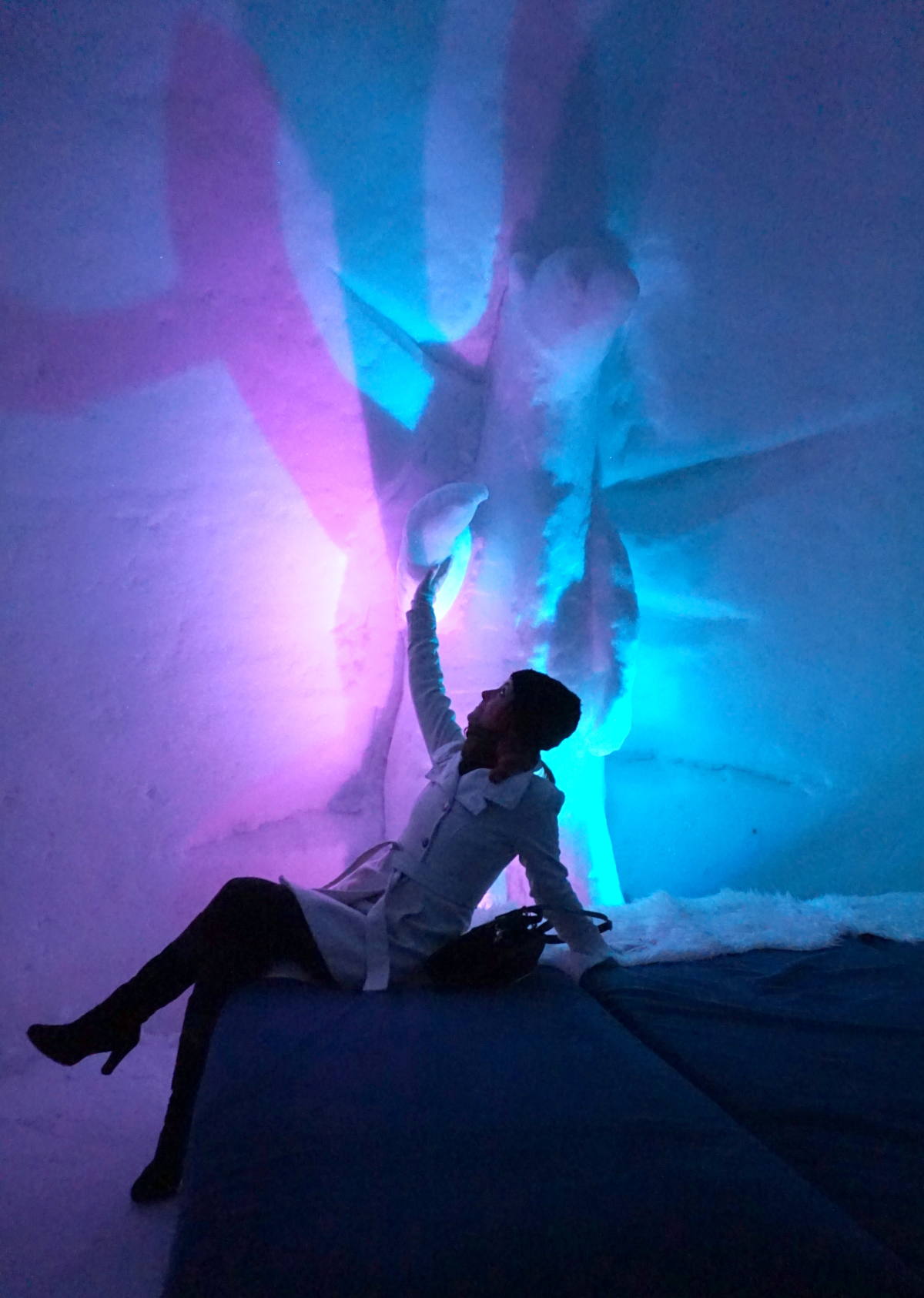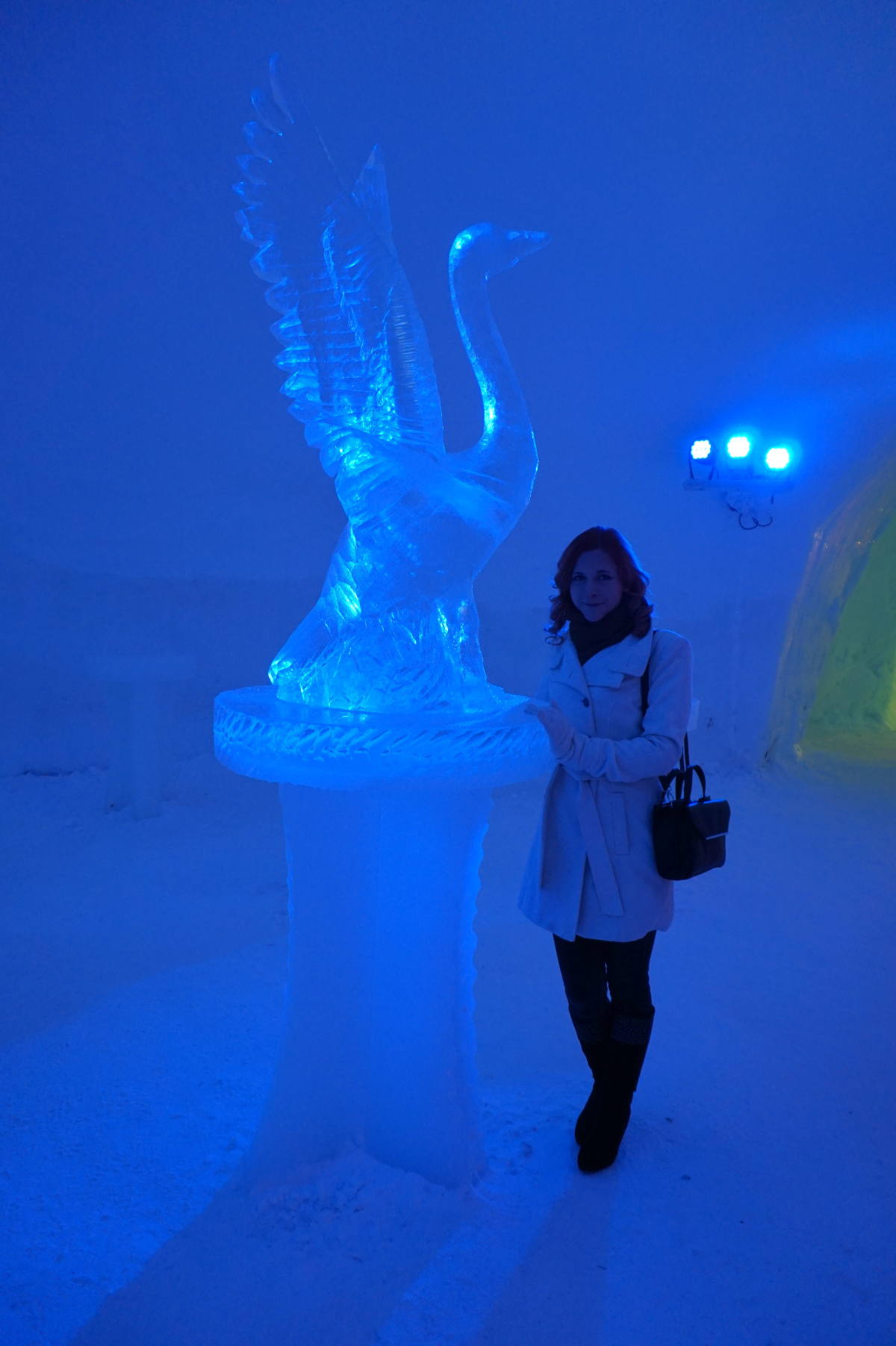 ---
Animals activities are always my favorite experiences on every trip (as long as they don't abuse animals!) and this one also didn't disappoint me.
Reindeers were extremely cute despite the fact that they didn't want to give me a hug. They brought us to the husky farm where I was finally able to drive 8 huskies. I highly recommend it!
Even if you've done a husky safari and saw reindeers in another spot in Lapland (I did it in Tromso as well), each experience is different and unique.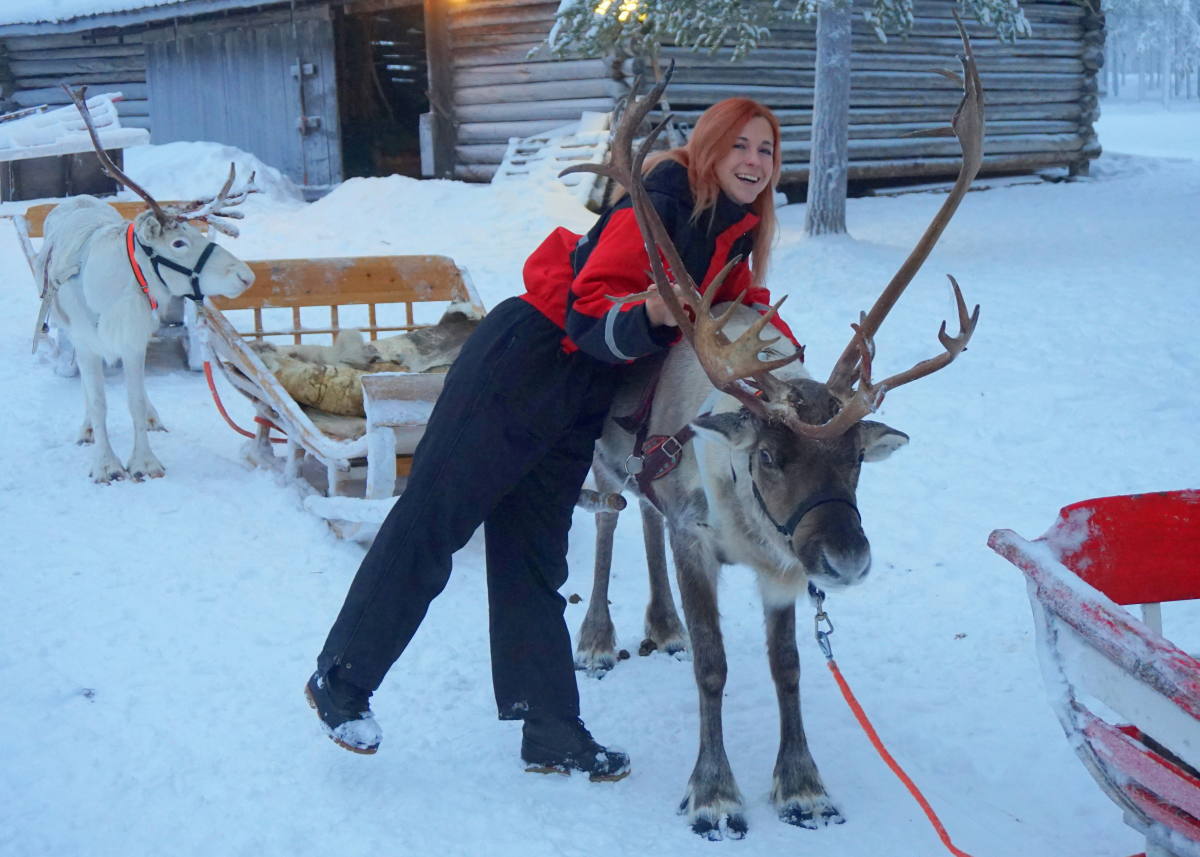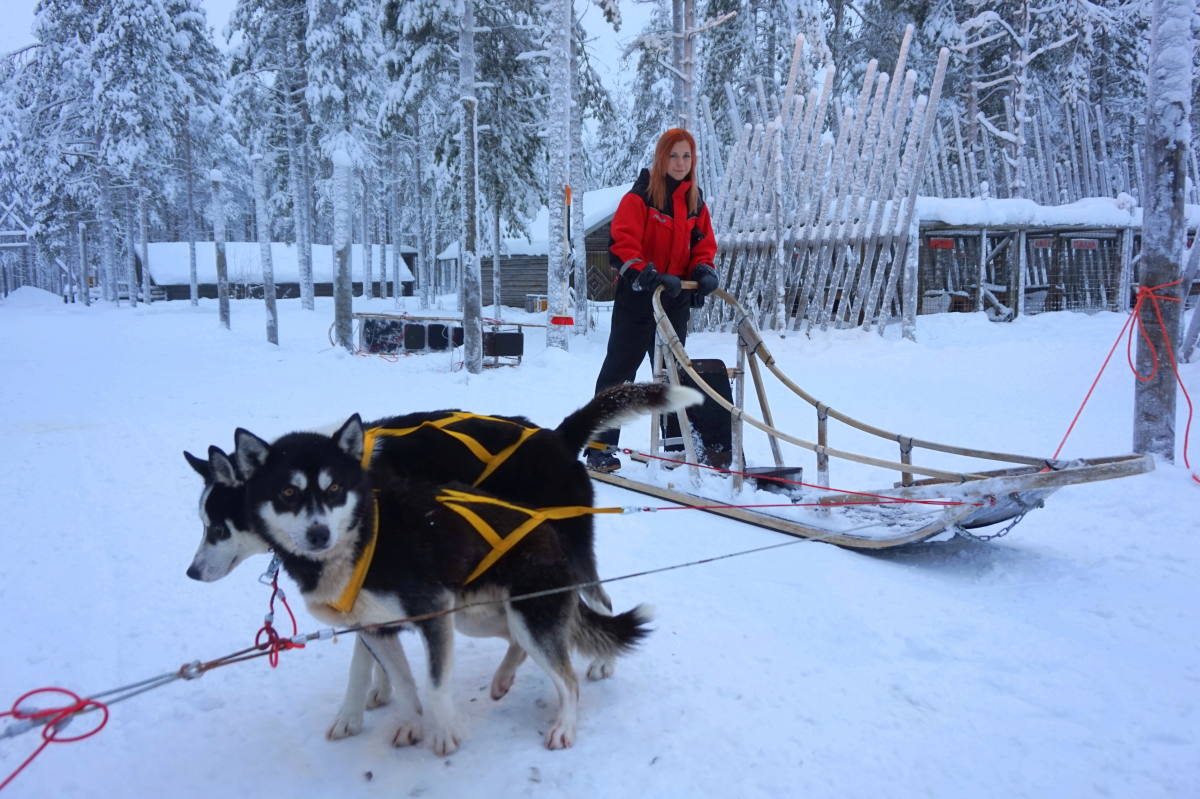 ---
See Northern Lights by Snowmobile
Chasing the dancing lights of the aurora borealis (northern lights) tops the list of many travelers. Visible in Finland, Norway, Iceland, and Alaska aren't actually so easy to see.
When in Iceland, I haven't gotten lucky during my week there and the same thing happened in Finland. The sky was simply too cloudy.
However, if you're told that the sky is clear enough, book a tour and head to the middle of the forest to enjoy the spectacular show of the northern lights. In the worst case you'll get a tasty bbq out of it 😉
---
Take a Walk in Snowshoes
Strap on a pair of aluminum frames and take on the snowy forest landscapes with an adventurous stride. Stumbles and snowball fights are an essential part of the experience.
I took the night tour, therefore, it was extremely hard to see anything that made the experience, even more fun and a little bit spooky.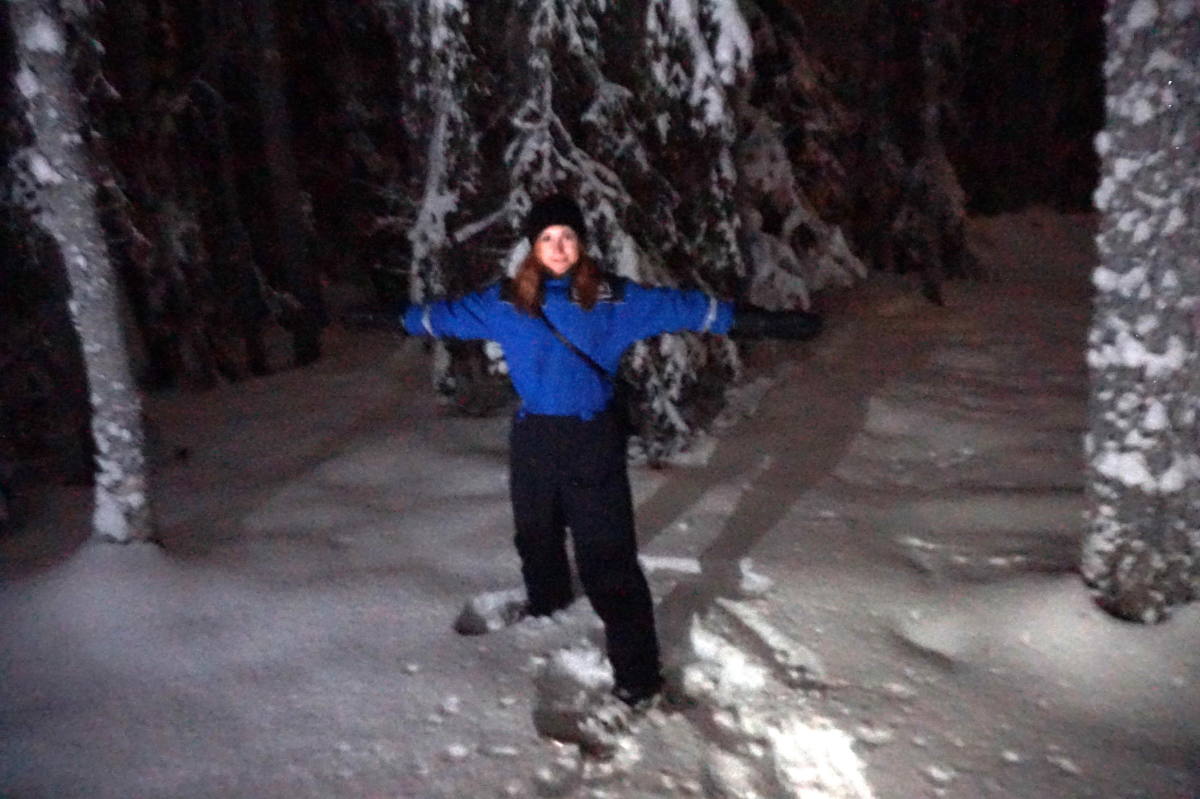 ---
Go Ice Fishing
Ice fishing is one of these not-for-me activities, as I would never be a good fisherman. I always feel too bad for the fish I catch and let it go instead of keeping it for dinner.
However, if you're not a fish-lover try to catch a tiny fish in an ice hole. Patience is definitely required!
Bonus: You can also float in a specially designed suit that's provided if you book a tour. I didn't dare!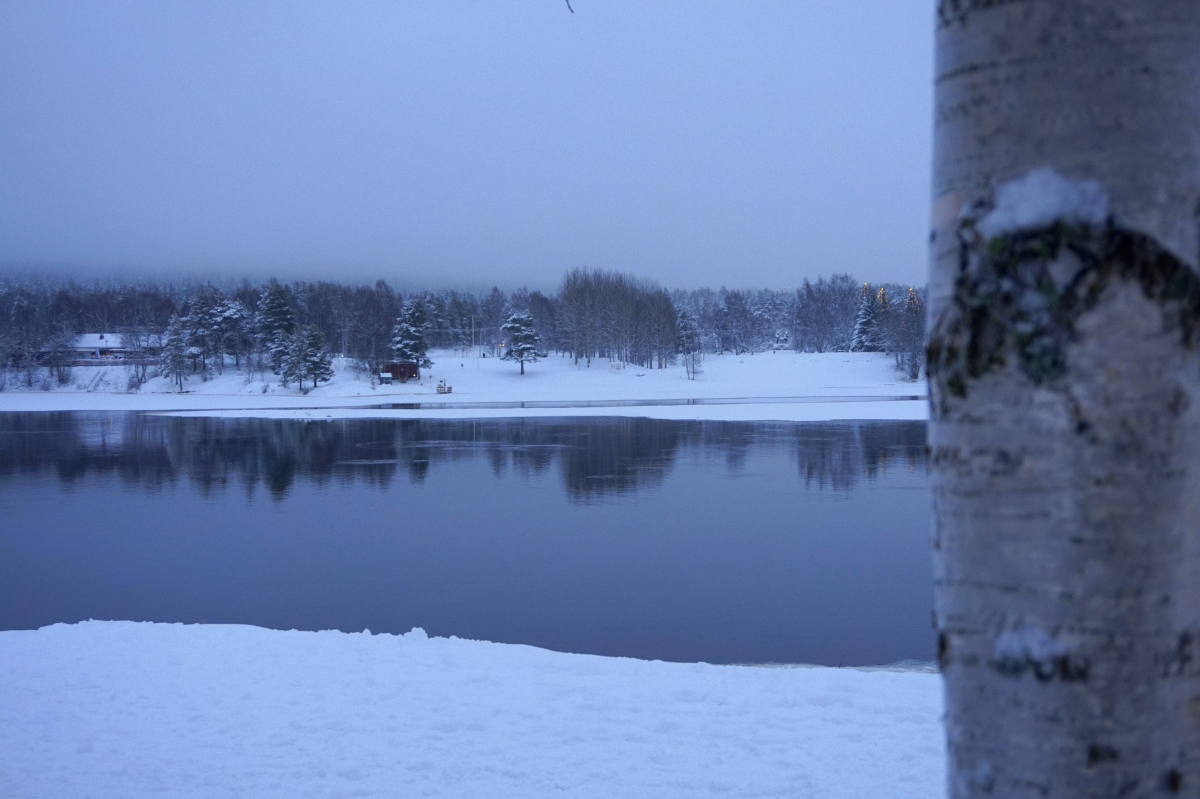 ---
Visit Arktikum Museum
A museum and science, also known as Arktikum, focuses on the history and culture of Lapland and Arctic life. Lapland is where the indigenous Sami people have lived for at least 5000 years up till now.
The Sami are the only people of Scandinavia recognized and protected under the international conventions of indigenous peoples. They have their own culture, traditions, and even a language.
At Arktikum you can get a better understanding of the Sami culture, and the science behind the Aurora Borealis, the northern lights. The center features life-size stuffed animals: bear, moose, and seals, which are fun and engaging for youngsters as well as animal lovers like me. I was also able to make my own traditional Finnish Christmas decorations at a private workshop.
Go Skiing
There's a ski slope right in Rovaniemi, so there's no need to go very far to do some skiing. I'm not going to lie to you and say that it's the best skiing I've even done, because it's not.
However, if you're traveling to Rovaniemi with kids, or simply want to ski for a few hours it's definitely an option. Sadly, I have no photos of the experience as it was way too dark when I went.
---
Eat a Reindeer
When in Lapland you can't forget about the culinary side of it. Food in Rovaniemi disappointed me a lot. I could mostly get french fries, pizza, Chinese and burgers.
Restaurant Nili is an authentic Lappish restaurant. Everything I ate there was delicious!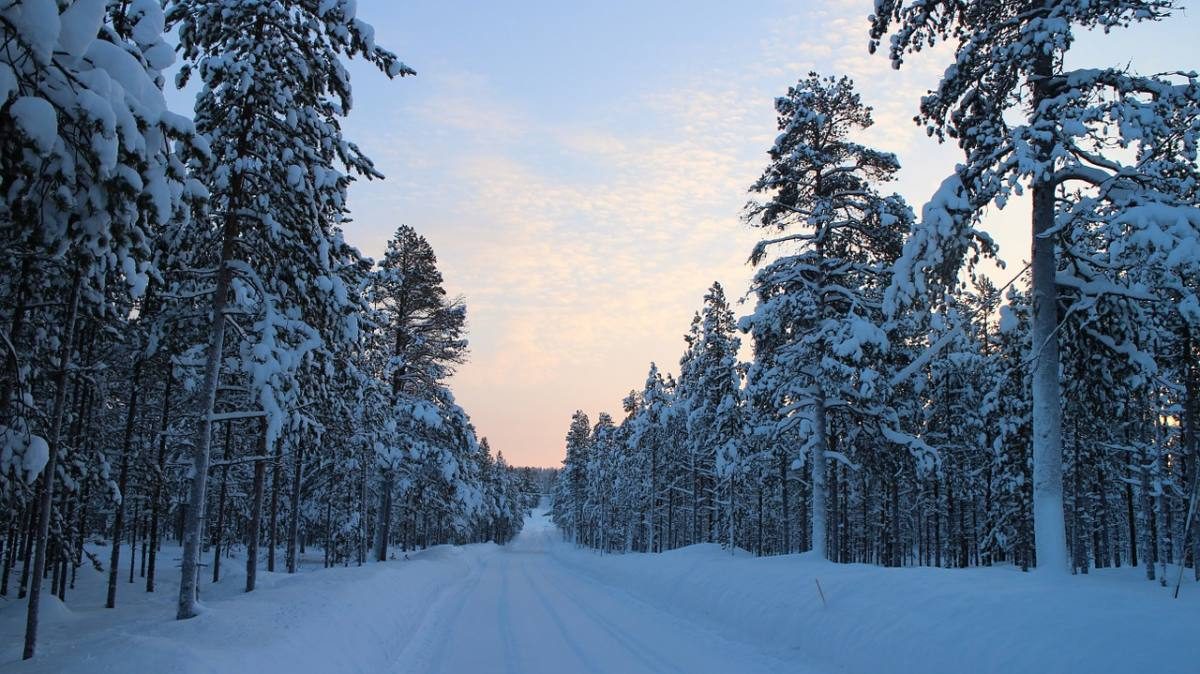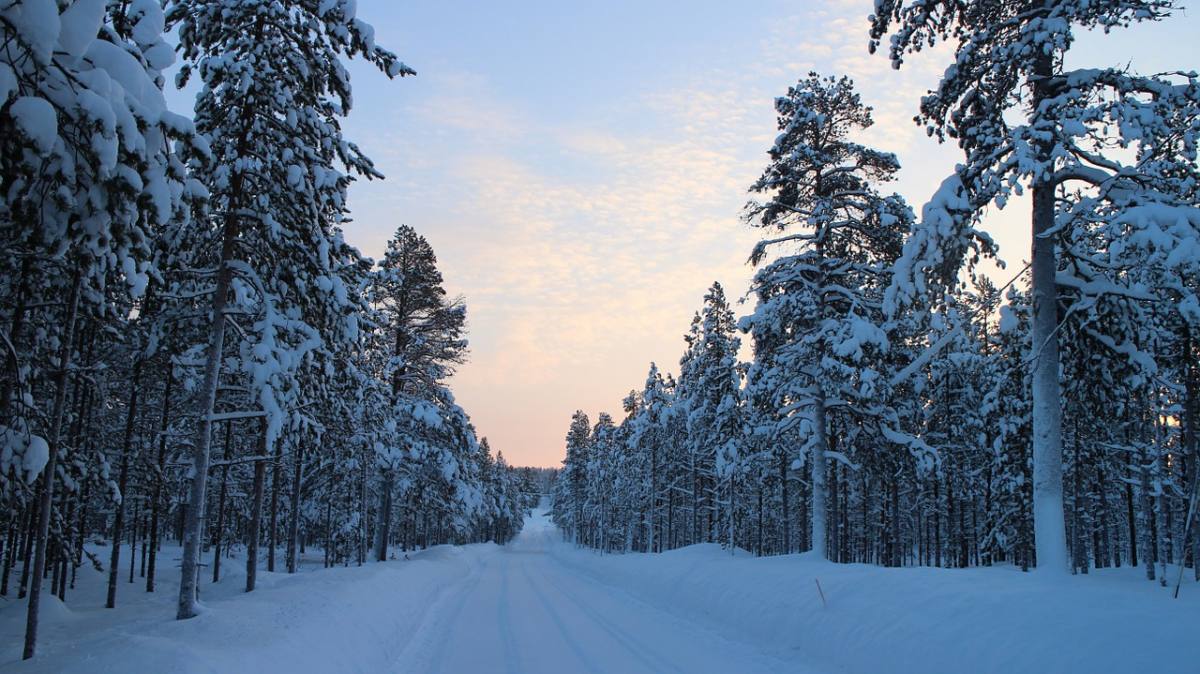 ---
Watch my Video from Winter Getaway to Rovaniemi, Finland!

(Click to watch Reindeer safari & husky sledding in Rovaniemi, Finland with Anna Everywhere on YouTube)