If you're looking for an adventurous winter wonderland, Tromso in Norway could be your perfect destination. Located above the Arctic Circle, it's the home of the world's northernmost University. The town is small but full of life and activities.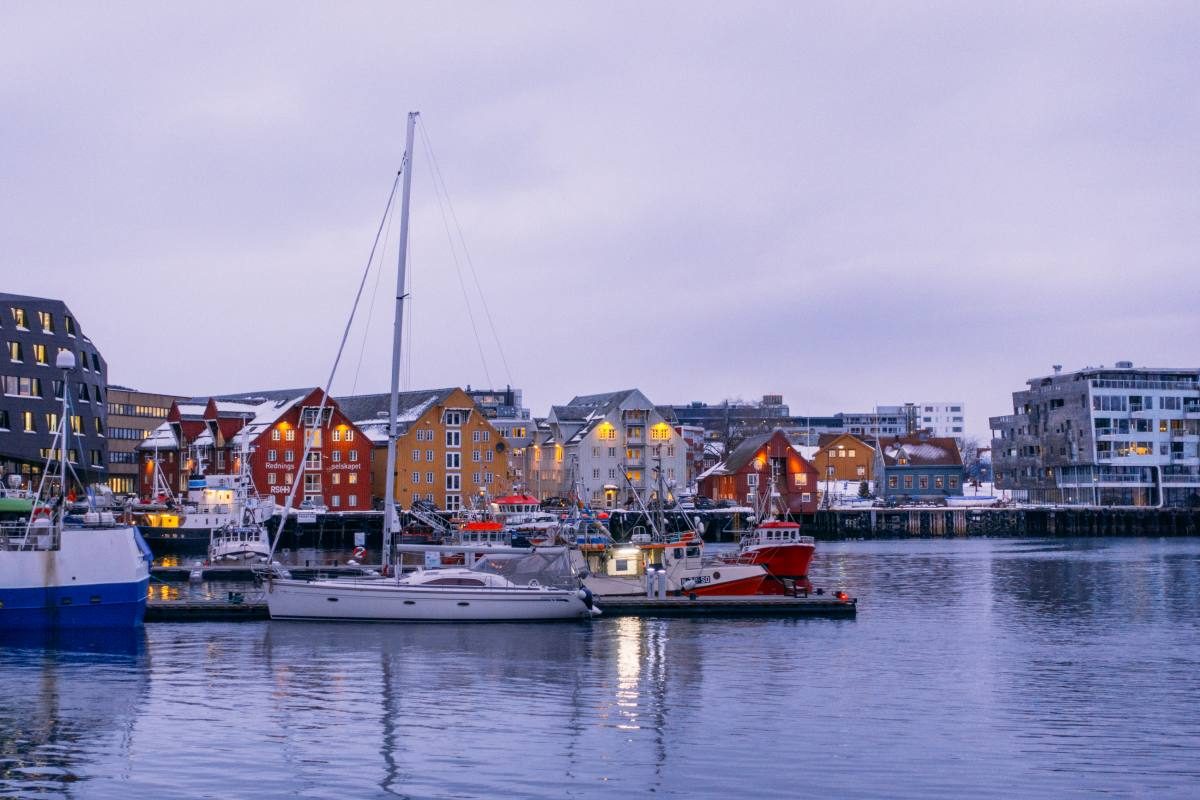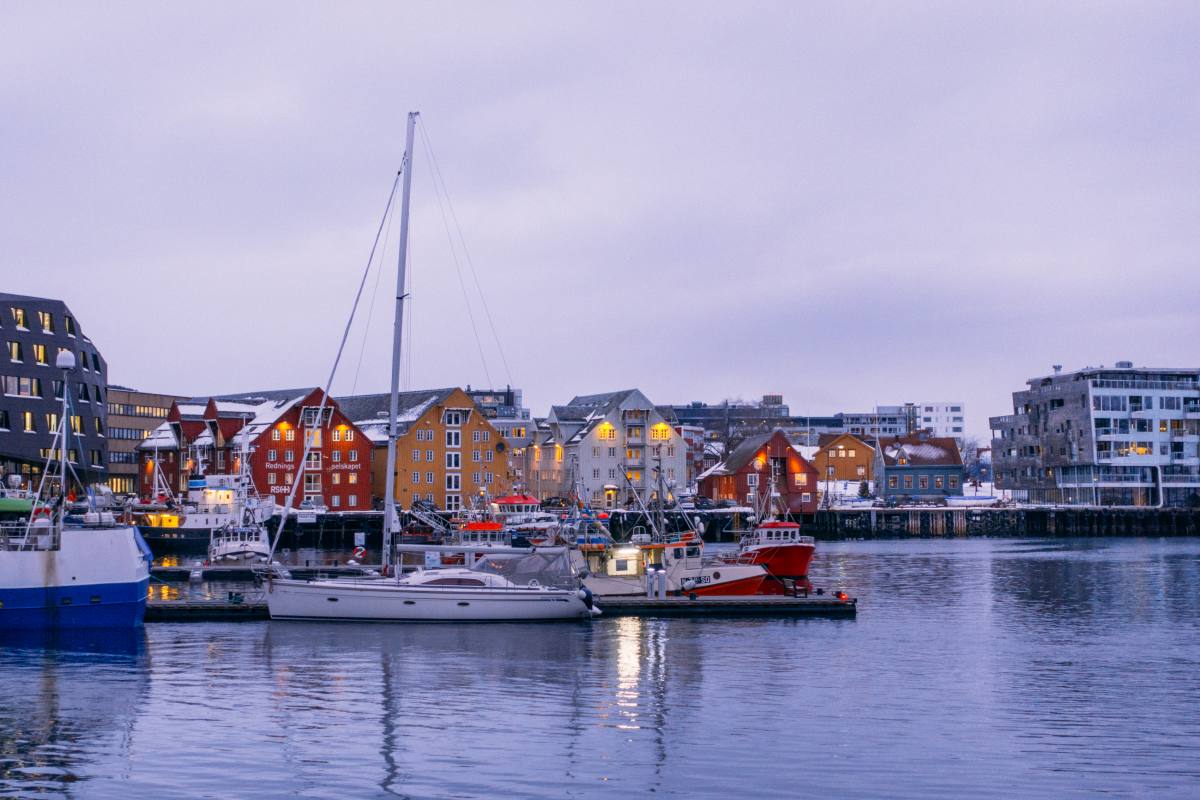 Ultimate Guide to Visiting Tromsø Norway in the Winter – 2020
When to Visit Tromso?
When you're planning a trip to Tromso I suggest going during the Sami Week in February. Unfortunately, I only found out about it when I was already there so I missed it, but you have a chance to see it.
It's an annual festival cultivating the culture of Sami people. They all dress up and the main street of Tromso hosts a reindeer race on February 6th.
I can honestly say that I've had much better time in Tromso than I had in Rovaniemi in Finland – as visitors often like to choose between these two spots.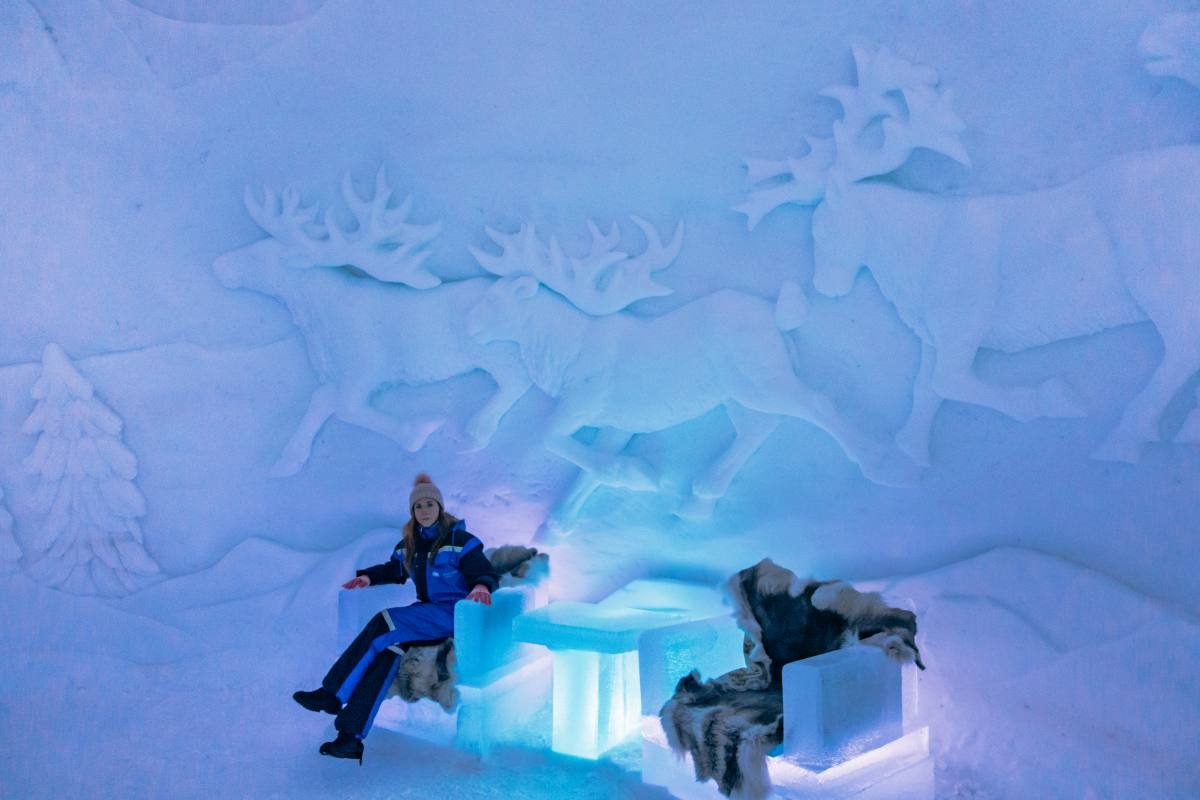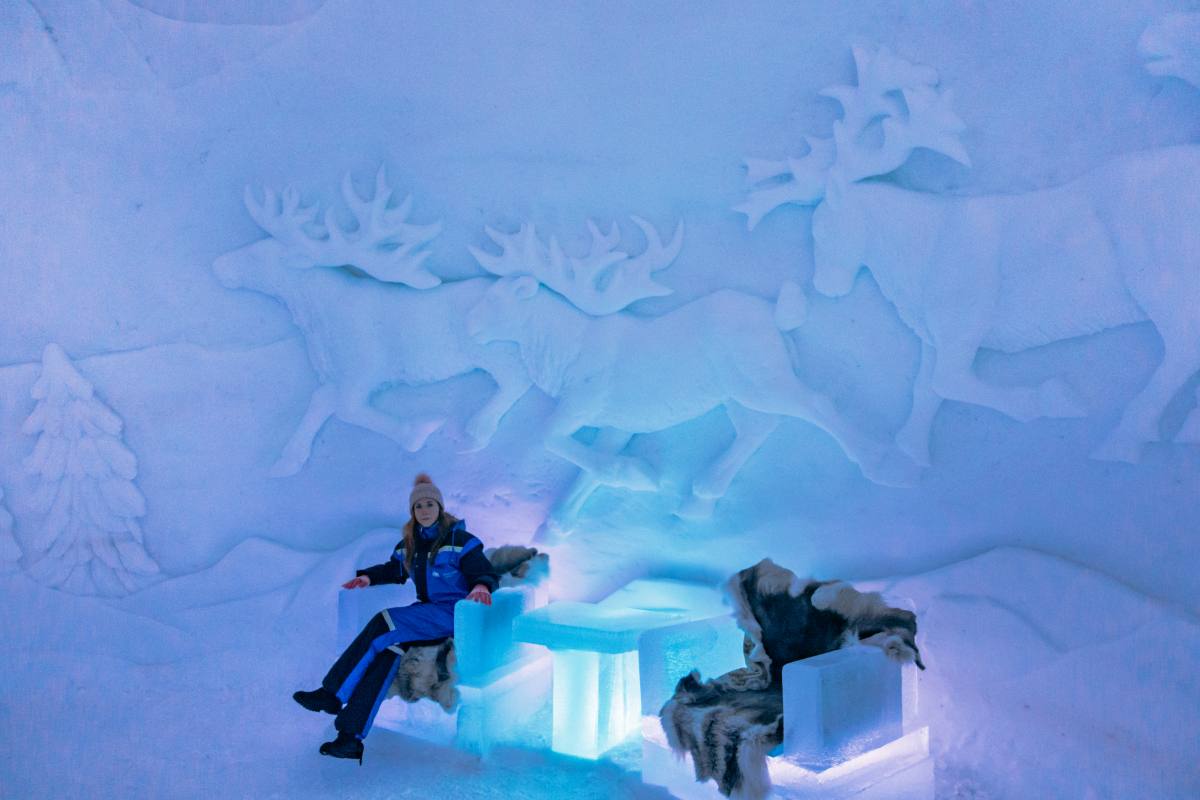 ---
Weather in Tromsø
Winter in Tromso is considered from December until late March. Many people assume that since Tromso is so high up north, it must be super cold in the winter. However, Tromsø is located by the coast, which means that it has a surprisingly mild climate.
The temperatures can range from -25°C (-13°F) up to 8°C (46°F) in winter. The average winter temperature is around -2°C (28°F), but during my visit the temperatures settled at 4°C during the entire trip.
It was quite a change from -38°C (-36°F) that I experienced in Finnish Lapland.
---
What Time Does it Get Dark in Tromso?
Before heading to Tromso I read that because of the Polar Night the sun does not rise above the horizon and it's totally dark all day and night. This is totally NOT true! While the day is very short, I've had beautiful daylight in mid-January.
It usually gets light blue outside between 7:30 and 9:30 AM. Right after 10 AM the day gets bright and awesome for outdoor photos. The brightness lasts until about 2 PM when it starts to become darker and it gets completely dark around 3:30ish PM.
---
How Expensive is Tromsø?
Norway is undeniably an expensive destination. You also need to consider that life in the Arctic seems to come with extra costs attached. But in my experience, Tromso turned out to be not AS expensive as everyone was scaring me it would be.
Most tour packages priced 4-day trips to Tromso incl. activities and partial food at about $2300 per person based on double occupancy. I wanted to spend no more than $1000 including everything and everything came down to exactly $1040. I took almost every tour I wanted to take and I went out to eat too.
Here are some sample prices:
Bus ticket from the airport – 100 NOK ($12)
Dinner at a restaurant – 150-400 NOK ($18-50)
Bottle of soda – 25 NOK ($3.10)
Beer or cider at a bar – 45-60 NOK ($5.5-7.5)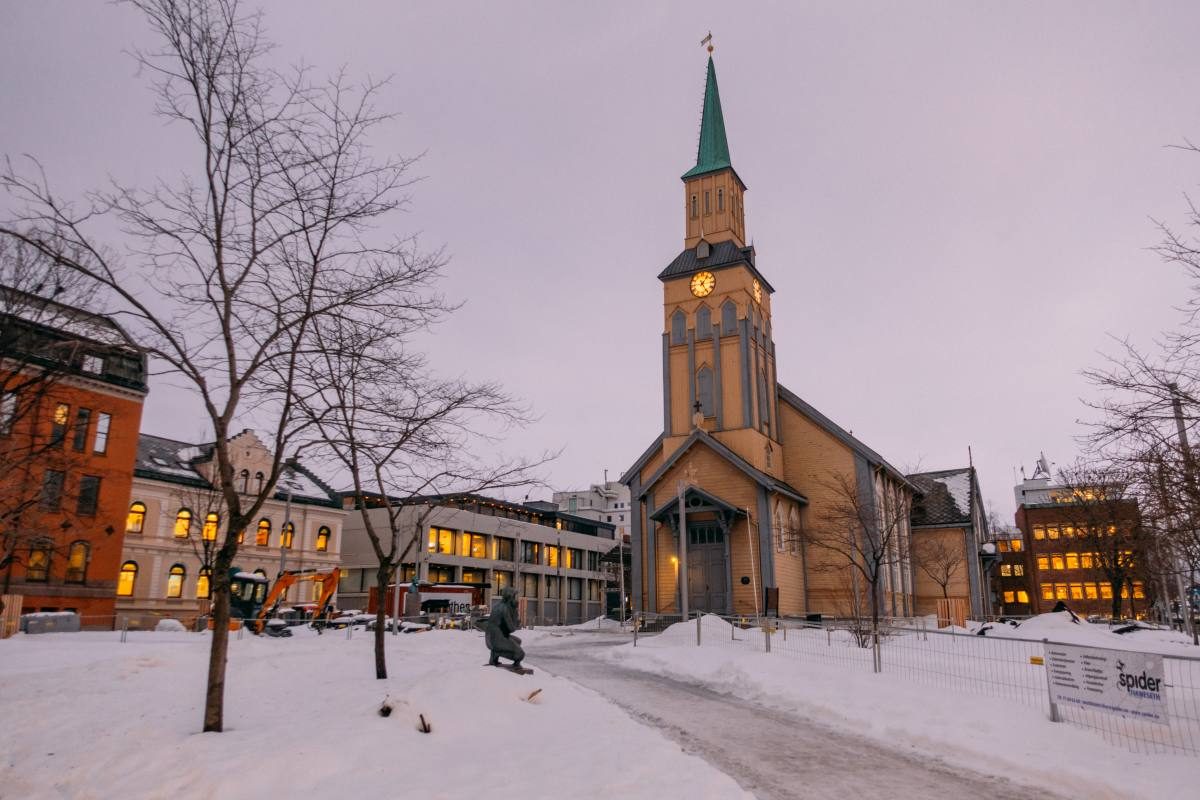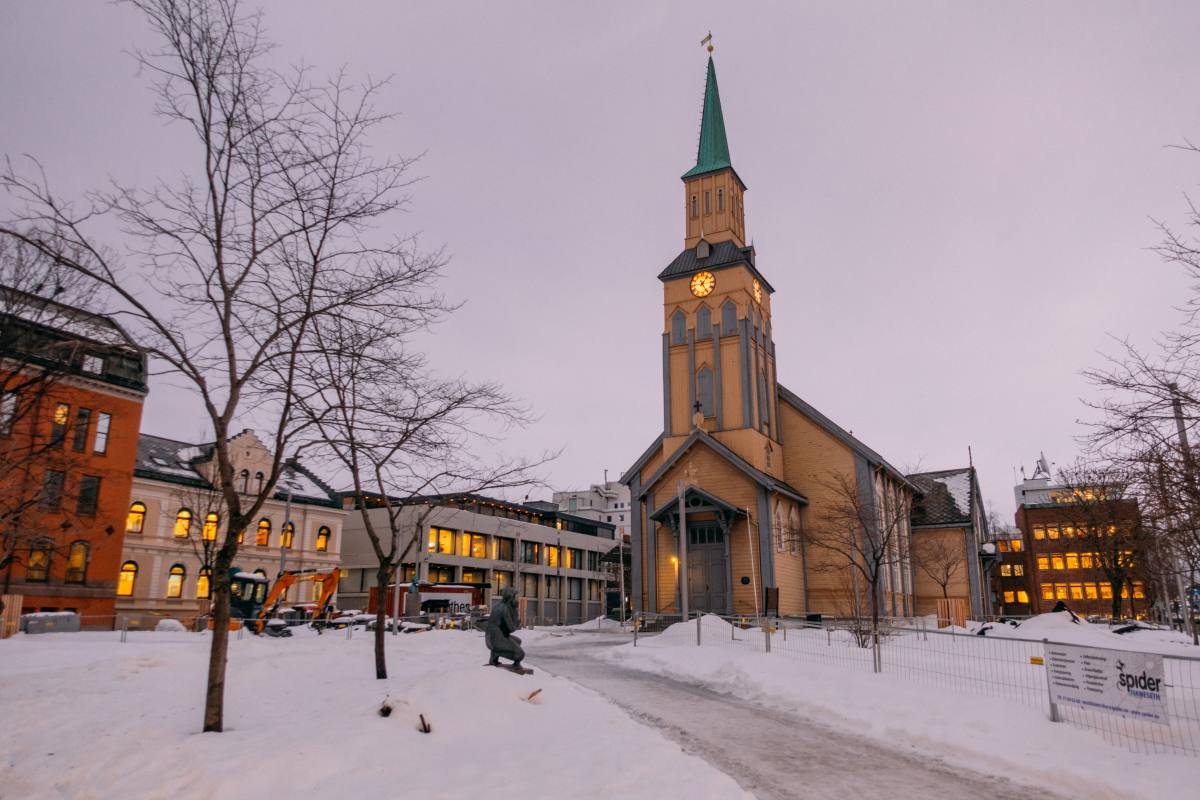 ---
Northern Lights in Tromso
While there's no place that can guarantee the northern lights, a visit to Tromso will surely improve your chances of seeing them. Aurora Borealis is visible only during the winter (Sept-March), so make sure you're not planning on heading to Tromso when it's not visible.
No matter how much of an independent traveler you are, don't be tempted by a DIY chase. Being in the right place to spot the lights and at the right time isn't as simple as it may sound. It also requires a network of local connections who can share information with you about different behaviors of the lights.
You'll likely miss them if you venture out alone and risk getting stuck in the snow or ice somewhere in the darkness. It happened to our driver and she's had years of experience driving in extremely snowy conditions.
I opted for a tour with a reputable company that chases Northern Lights even all the way to Finland or Sweden. While it wasn't the cheapest Northern Lights Chase Tour in Tromso, it wasn't the most expensive one either. I later found out that barely anyone saw the northern lights on other tours, so I guess my guides must have done something right. They made us a fire where we baked marshmallows and hot dogs.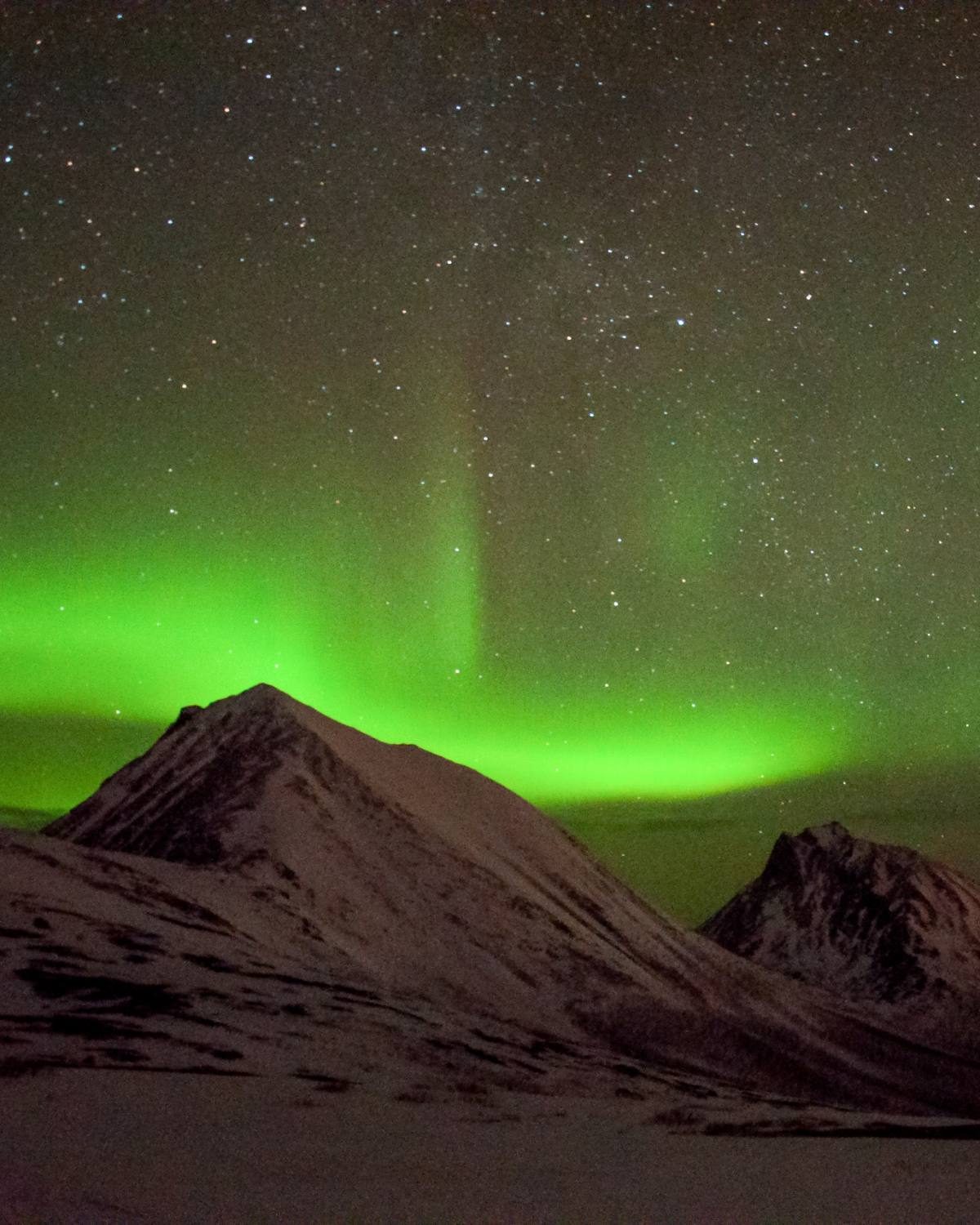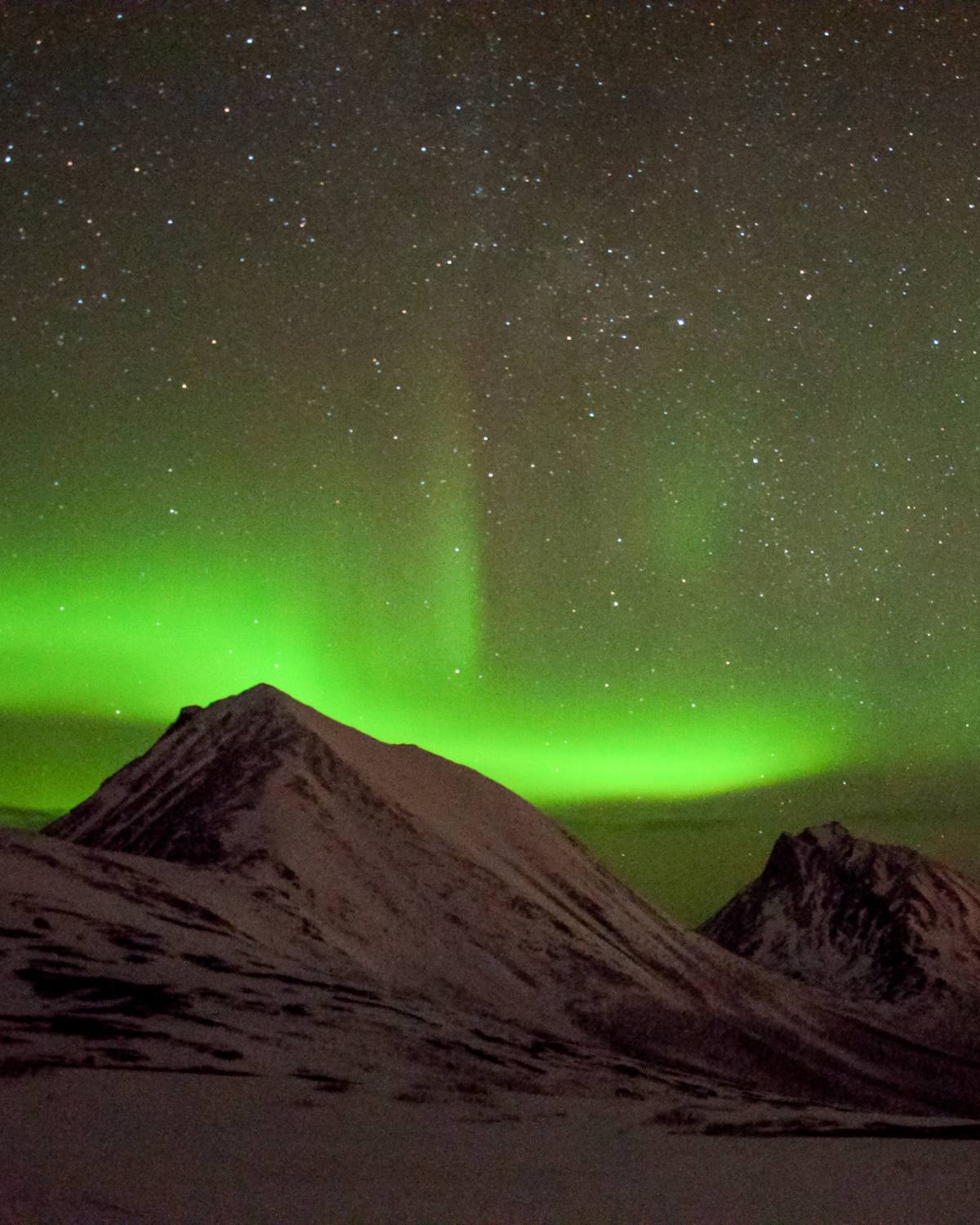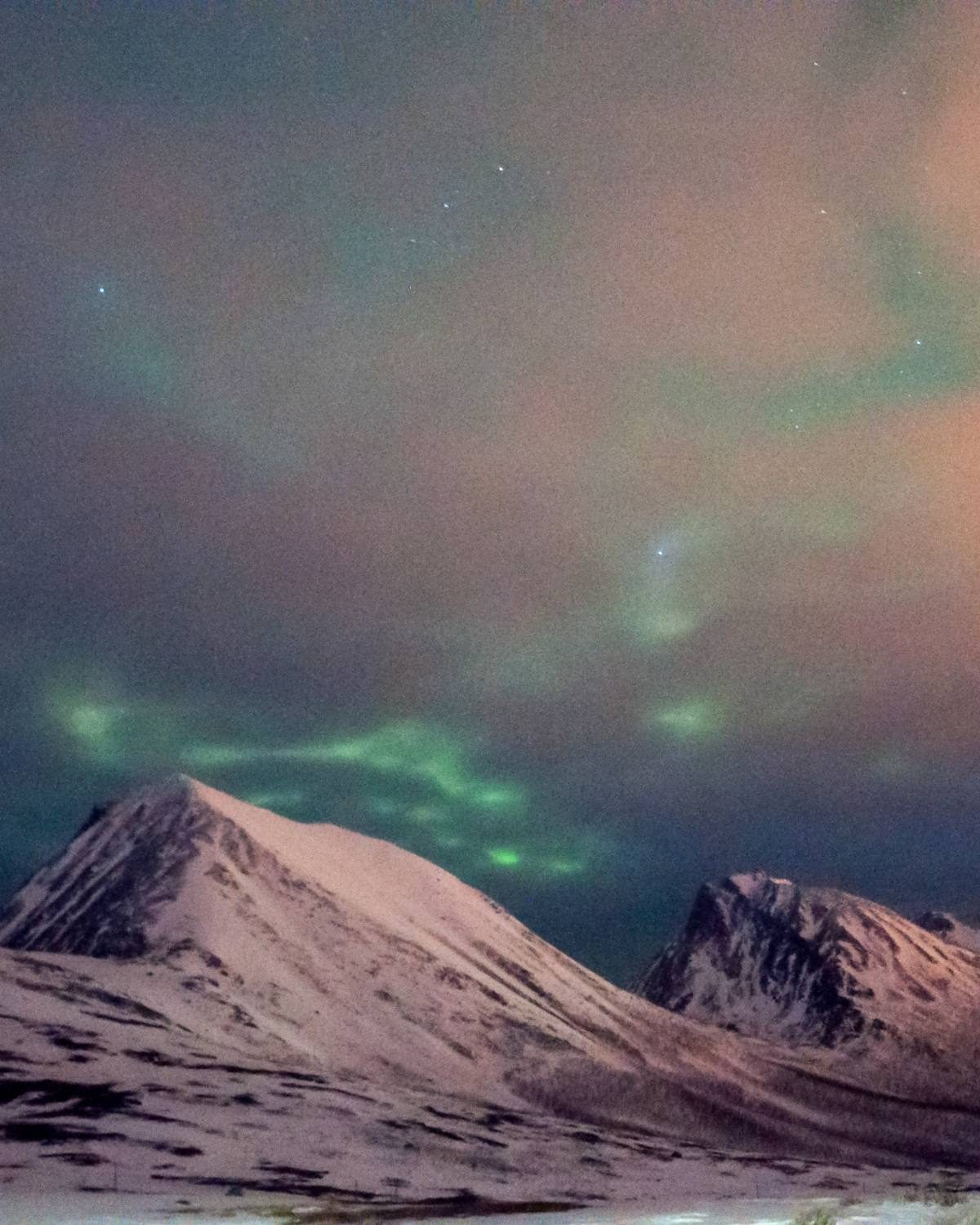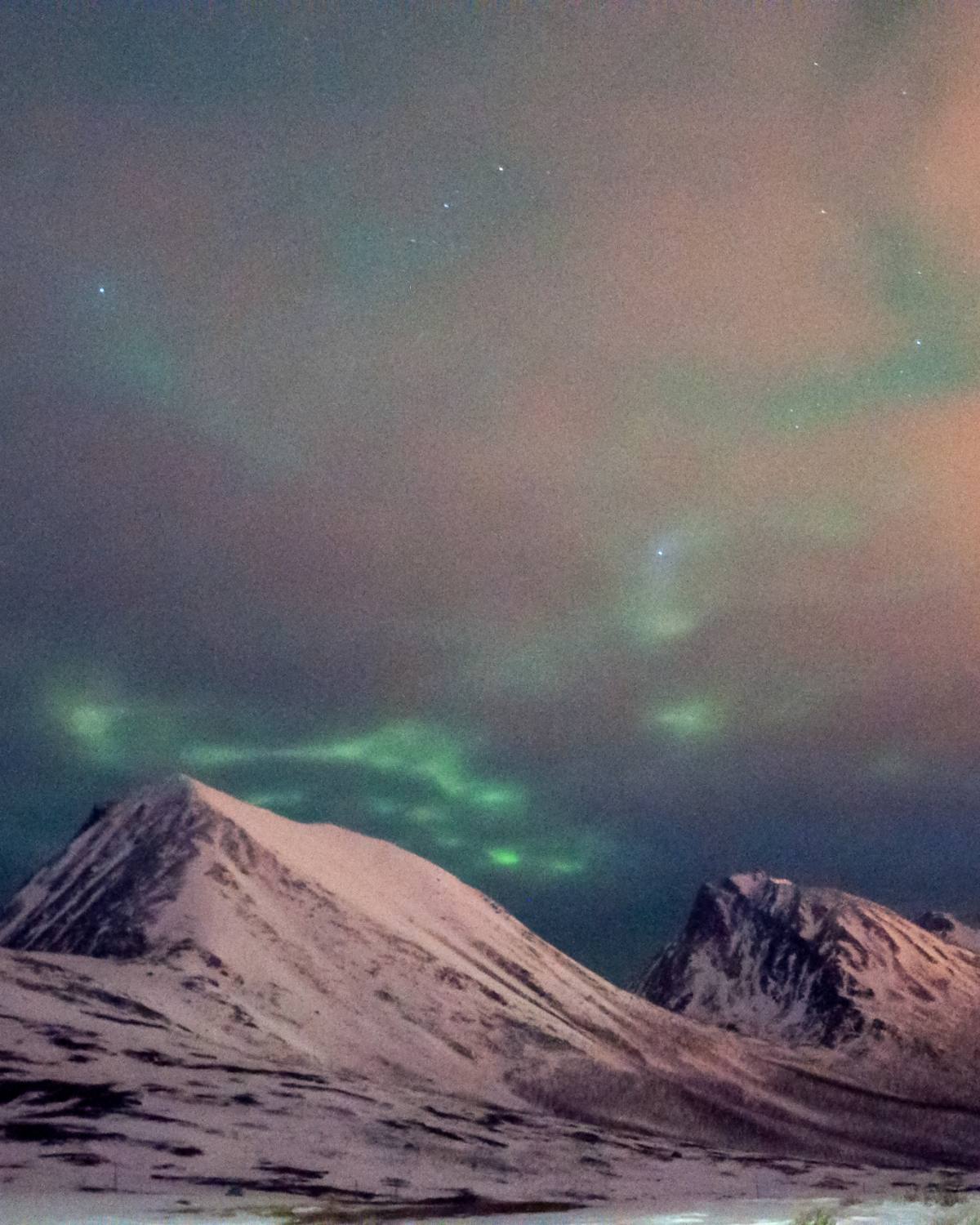 ---
---
Things to Do in Tromso, Norway
There are plenty of other things to do in Tromso apart from chasing the Northern Lights.
Visit the Tromso University Museum
You can see an excellent exhibition on Sami culture, the northern lights and the history of life in the Norwegian Arctic Circle. You can easily go there for an hour or two between activities after it gets dark. See the museum website for opening hours and admission prices.
Take a Cable Car up from Solliveien
It will take you 421m (1,400ft) up to the mountain ledge at Storsteinen and gives you an opportunity to see the city from above. Before heading all the way over there make sure that it isn't too windy, as the cable car will close in the case.
P.S. This isn't the best spot to see the Northern Lights, unlike many people claim to be.
Go Whale Watching in Tromso, Norway
Whales typically feed in the fjords that surround Tromsø until late January or early February. I was quite sad that I didn't do the whale tour as I ran out of time.
I heard that people saw a lot of whales on this tour. Most of the ships allow you to go fishing from the boat too (for small fish, not for whales obviously).
Get Close with Reindeers and Learn about Sami culture
In Tromso, you can get up close and personal with reindeer, a quintessential part of the Arctic landscape. I highly recommend this tour, as it goes to Camp Tamok, right next to the place where 3 countries (Norway, Sweden, and Finland) meet. It's way colder over there, but the views of the valley are fantastic.
The place also offers snowmobiling and dog-sledding tours, each with a different route. I wish I had time to do them all, but if I could choose again I'd opt for a whole day and night program.
During my tour with a wonderful Sami couple, I learned how they caught reindeer with a lasso, fed the reindeers, and we were demonstrated first hand how they use reindeer for transportation on a sled.
I got to do one with them and learned about how reindeer are still one of their main source of income and why only Sami people are allowed to keep reindeer in Norway.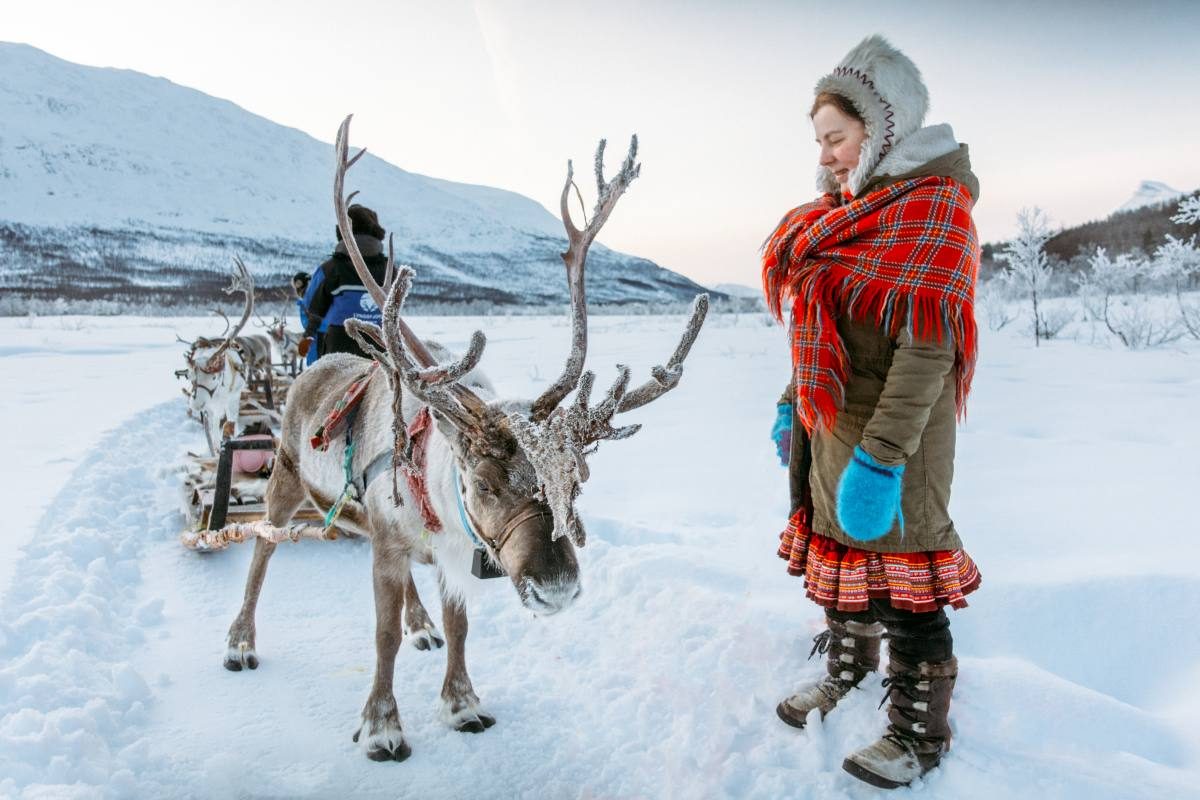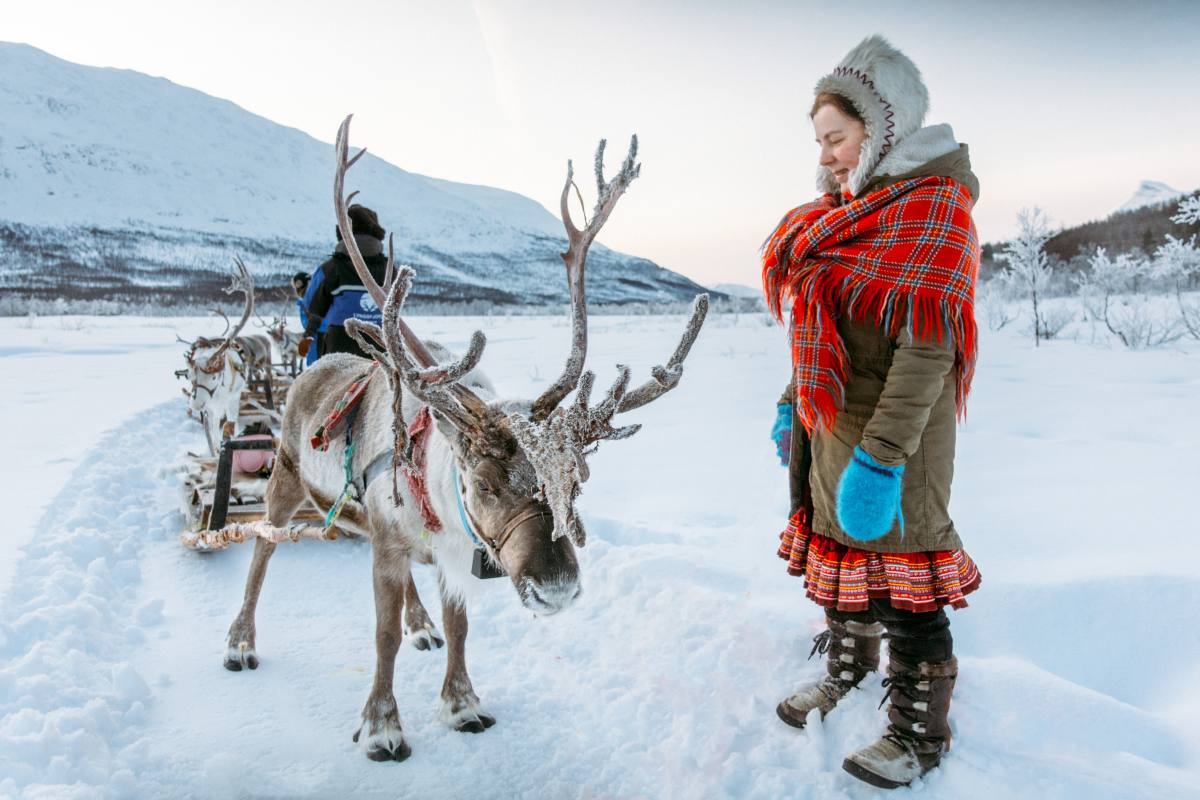 Visit Ice Domes in Tromso
If you're dreaming about visiting an ice restaurant or staying at an ice hotel, Tromso has a spot for you. Ice Domes only opened this year, so you can use the opportunity that not many people know about it yet. The experience was definitely very personal, as it was only 5 of us in the entire dome.
On this guided tour, I've eaten a traditional fish soup at the ice restaurant, got to hang at the bar, try out the bed and… watch a movie at the ice cinema. How cool is that?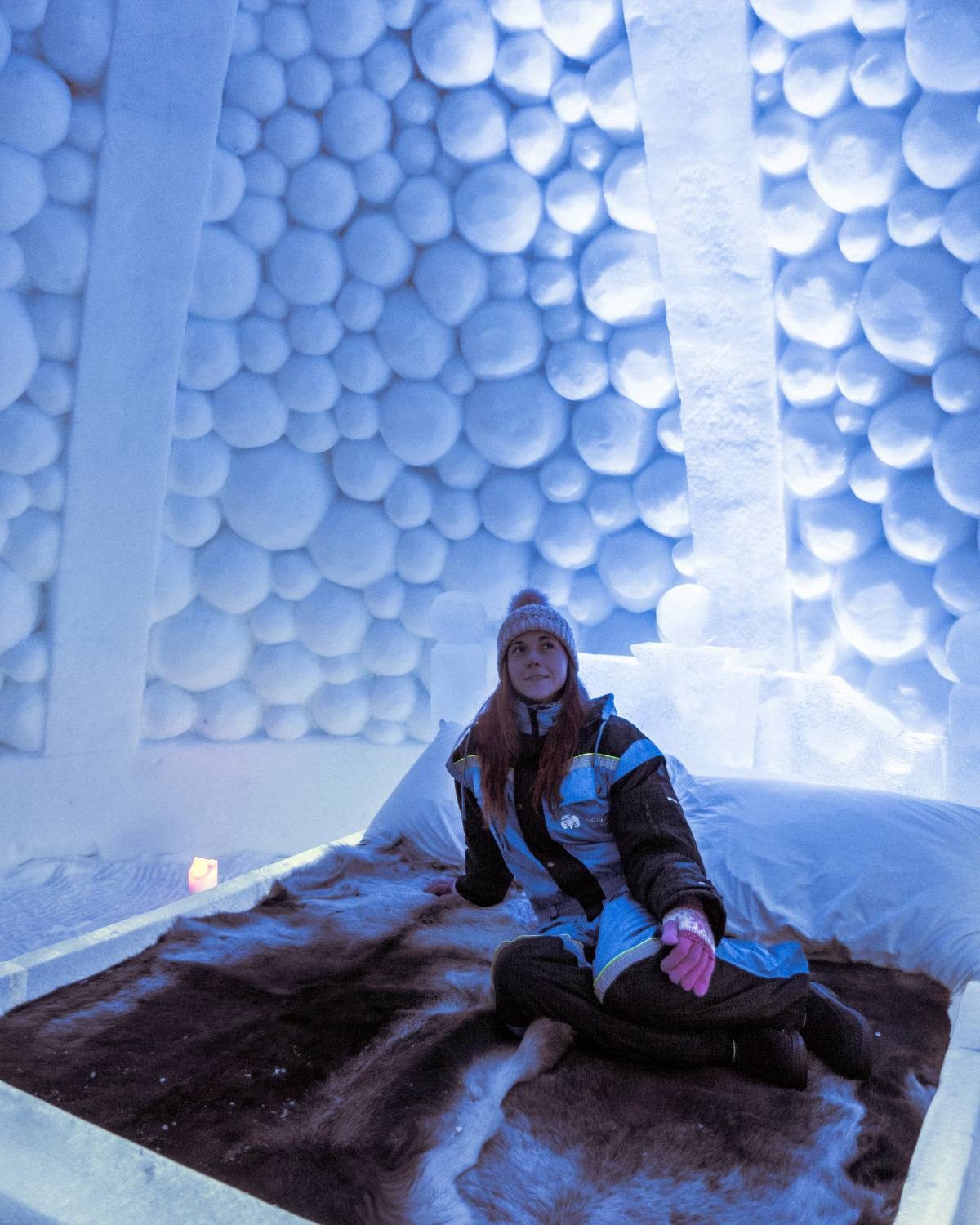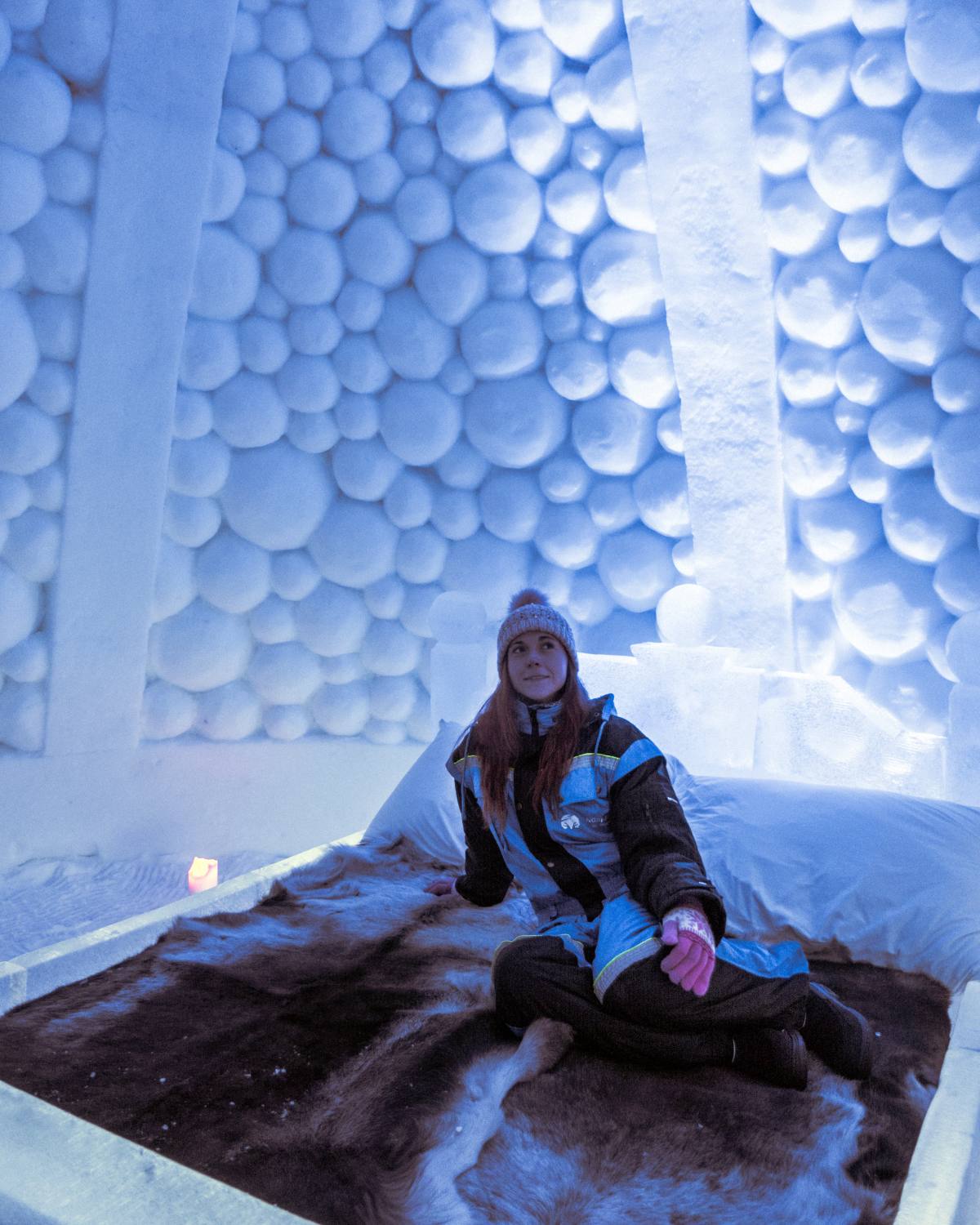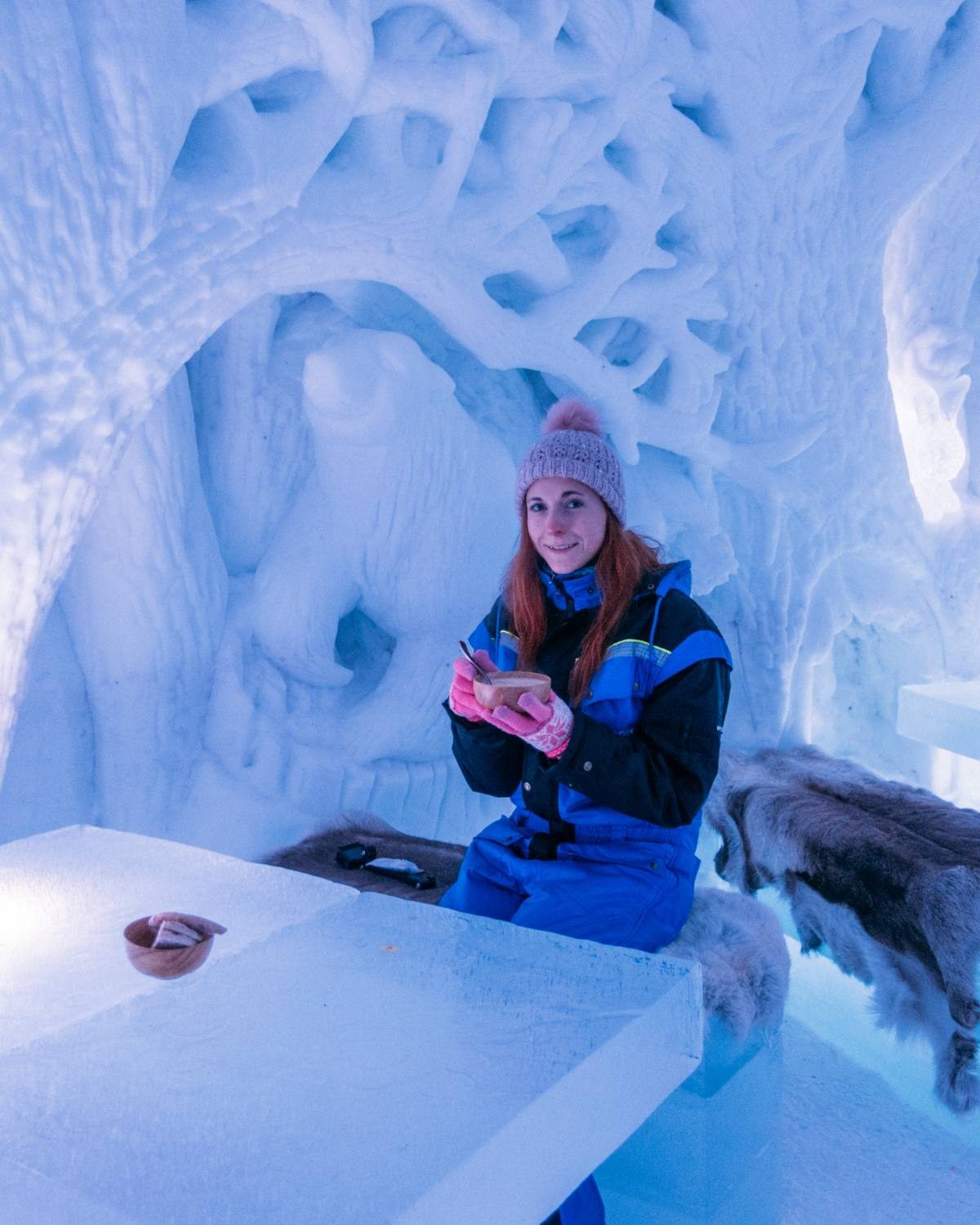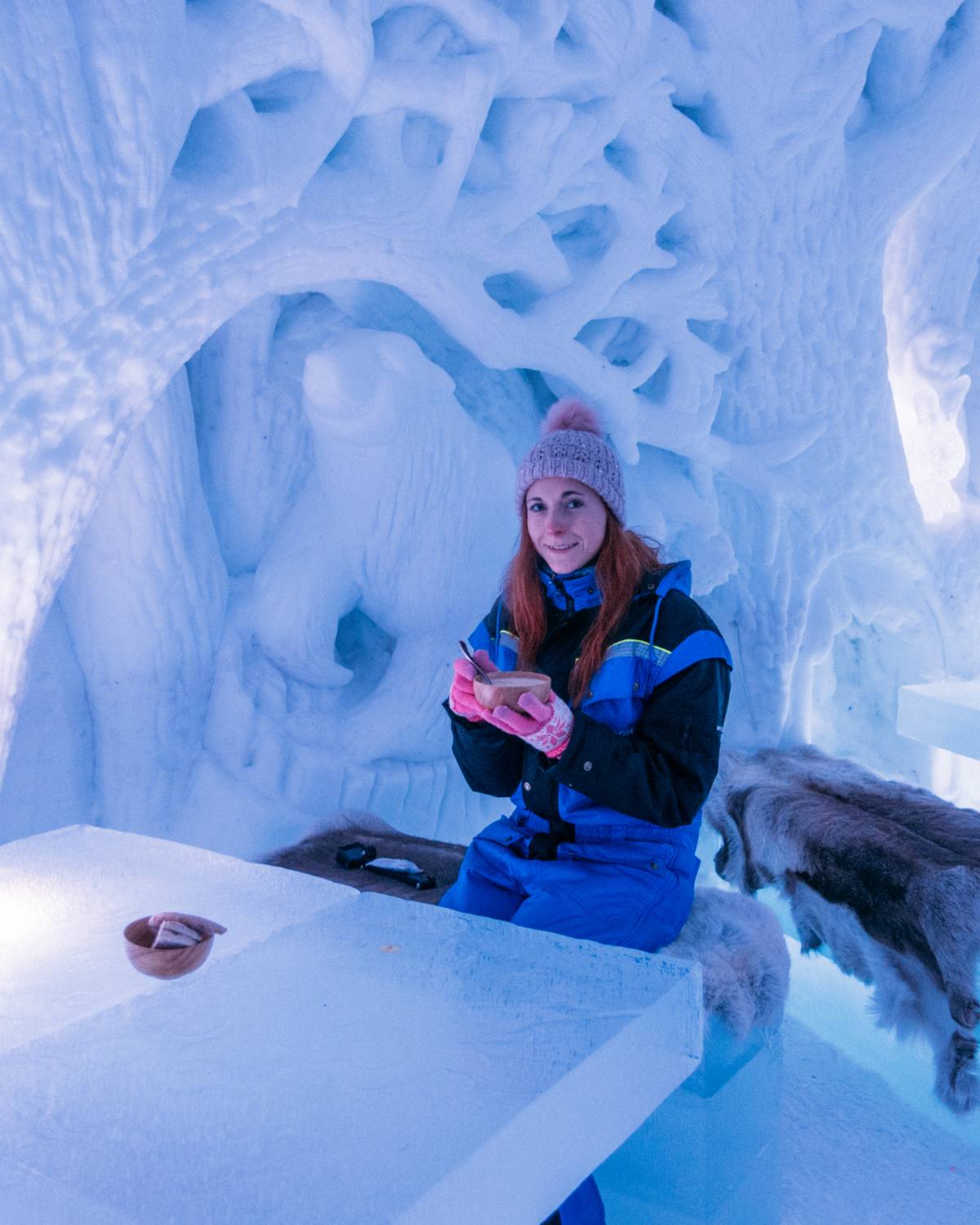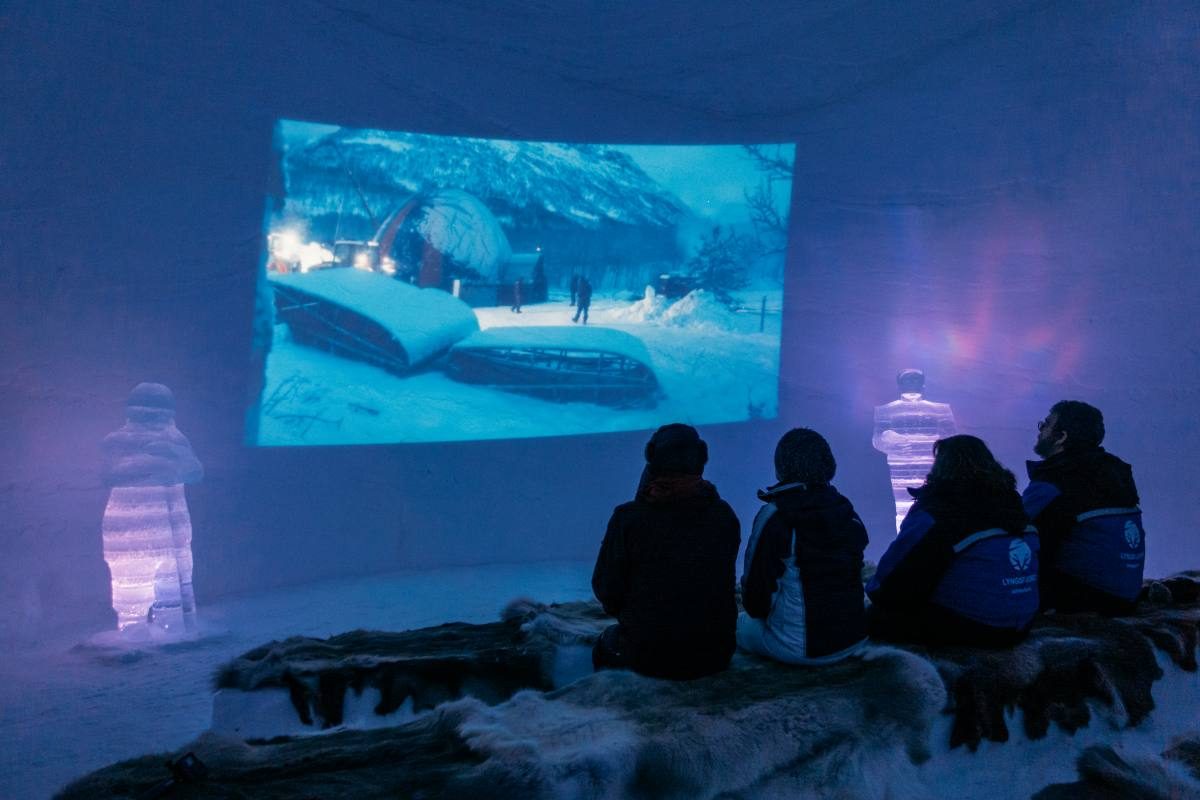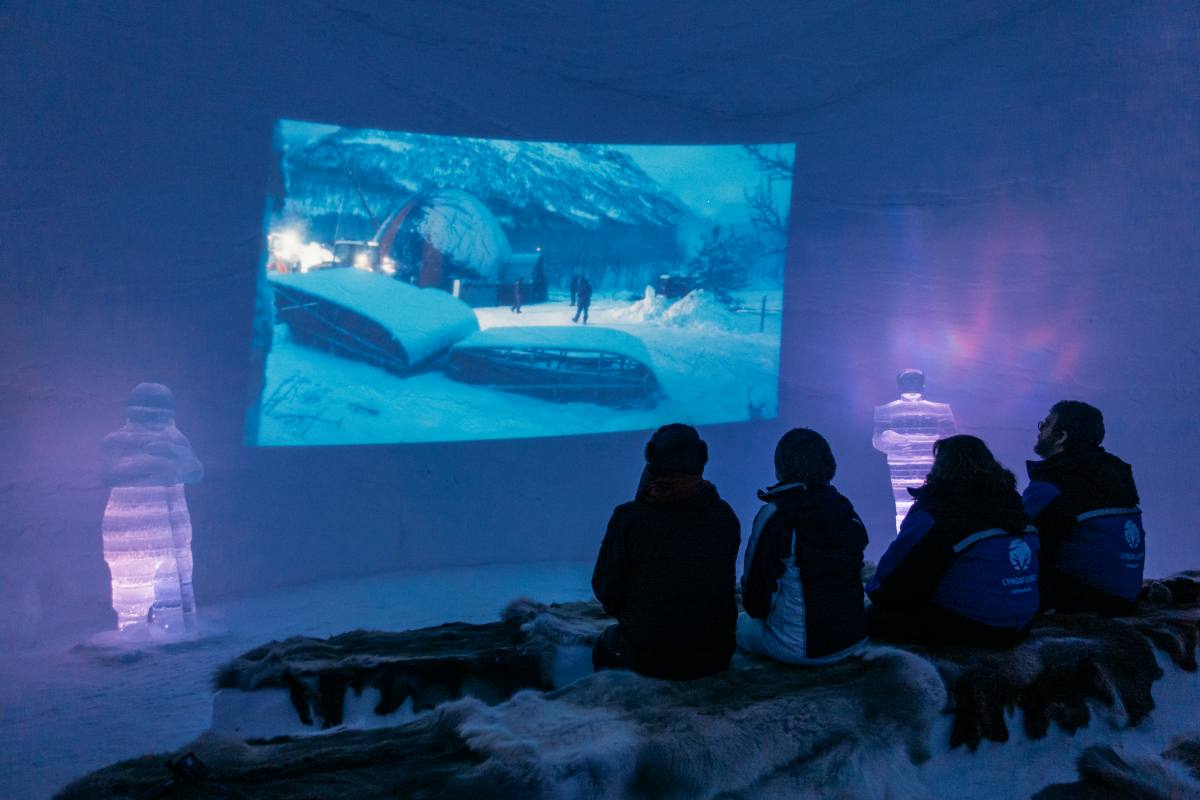 Become a Musher for a Day: Dog Sledding in Tromso
I've done dog sledding before in Finland, but I was curious to do it again in Kvaloya. I got an hour's long ride through the Norwegian wilderness and had pretty much unlimited time to play with the dogs. We were shown puppies and told how they're being raised.
After the tour, we all got to taste reindeer soup and a delicious local chocolate lake. I definitely recommend this tour!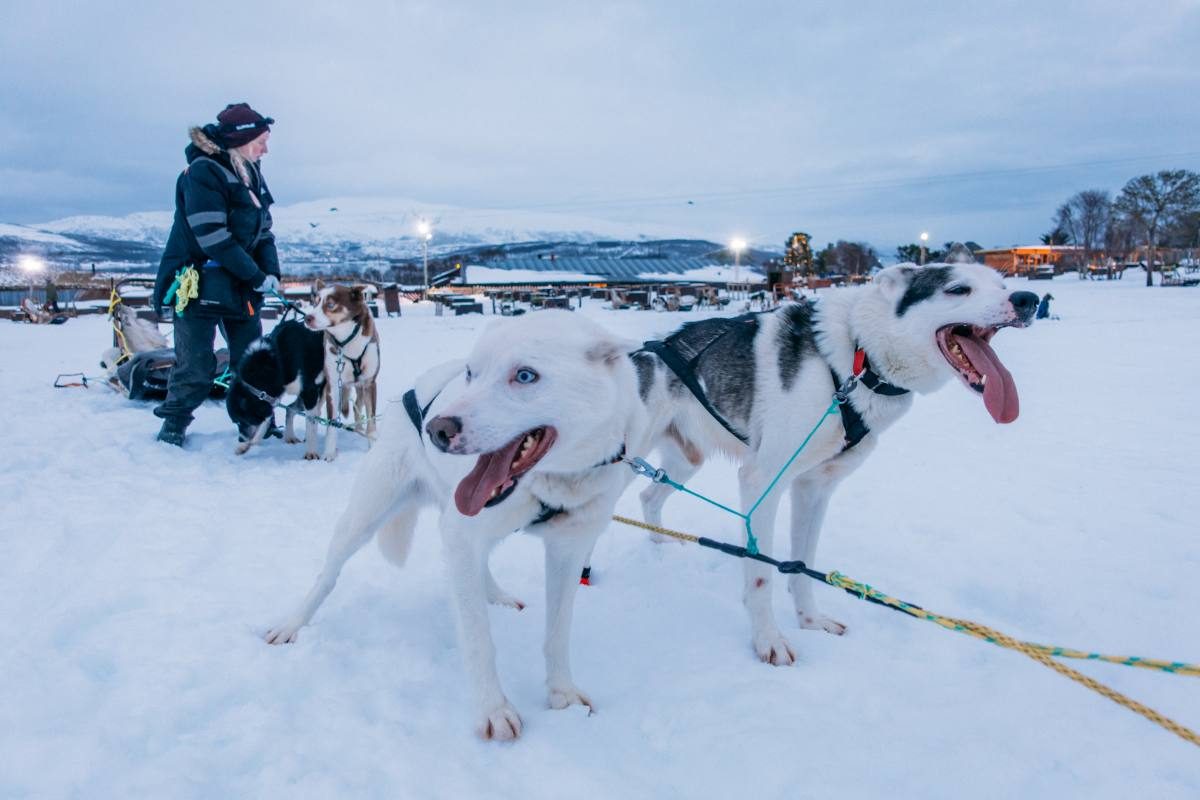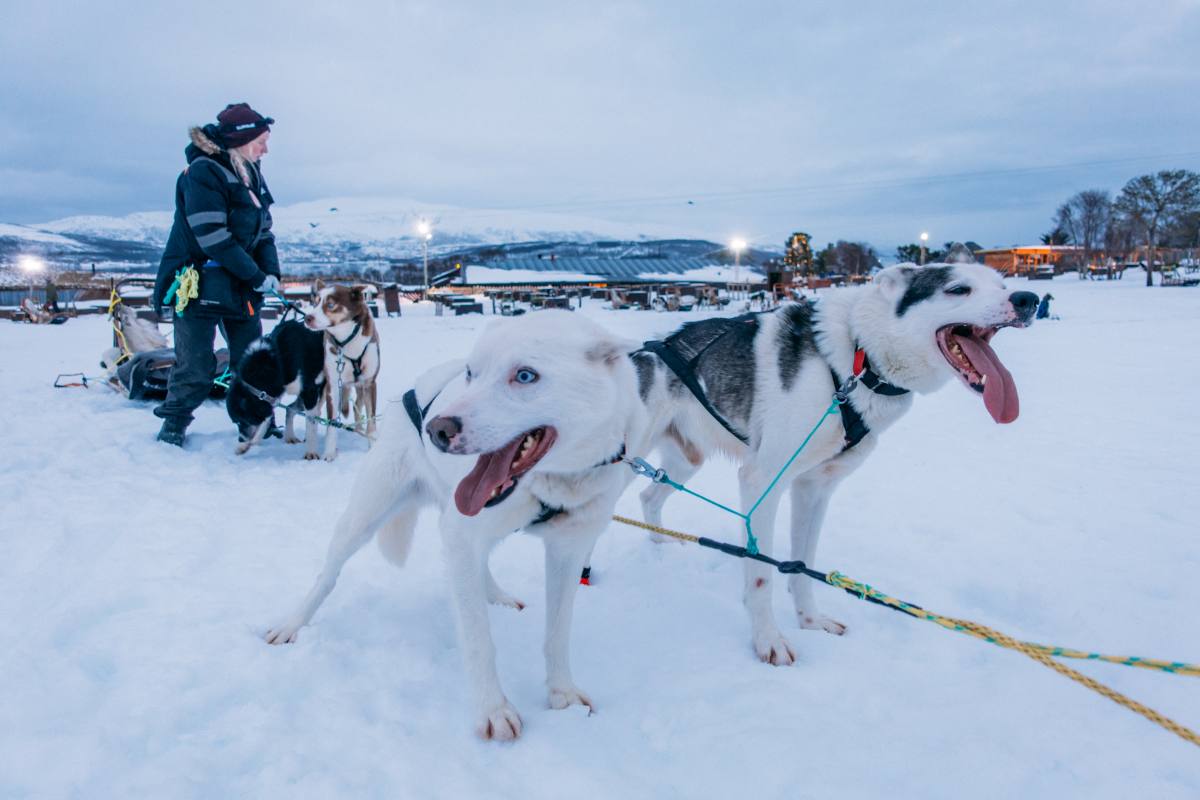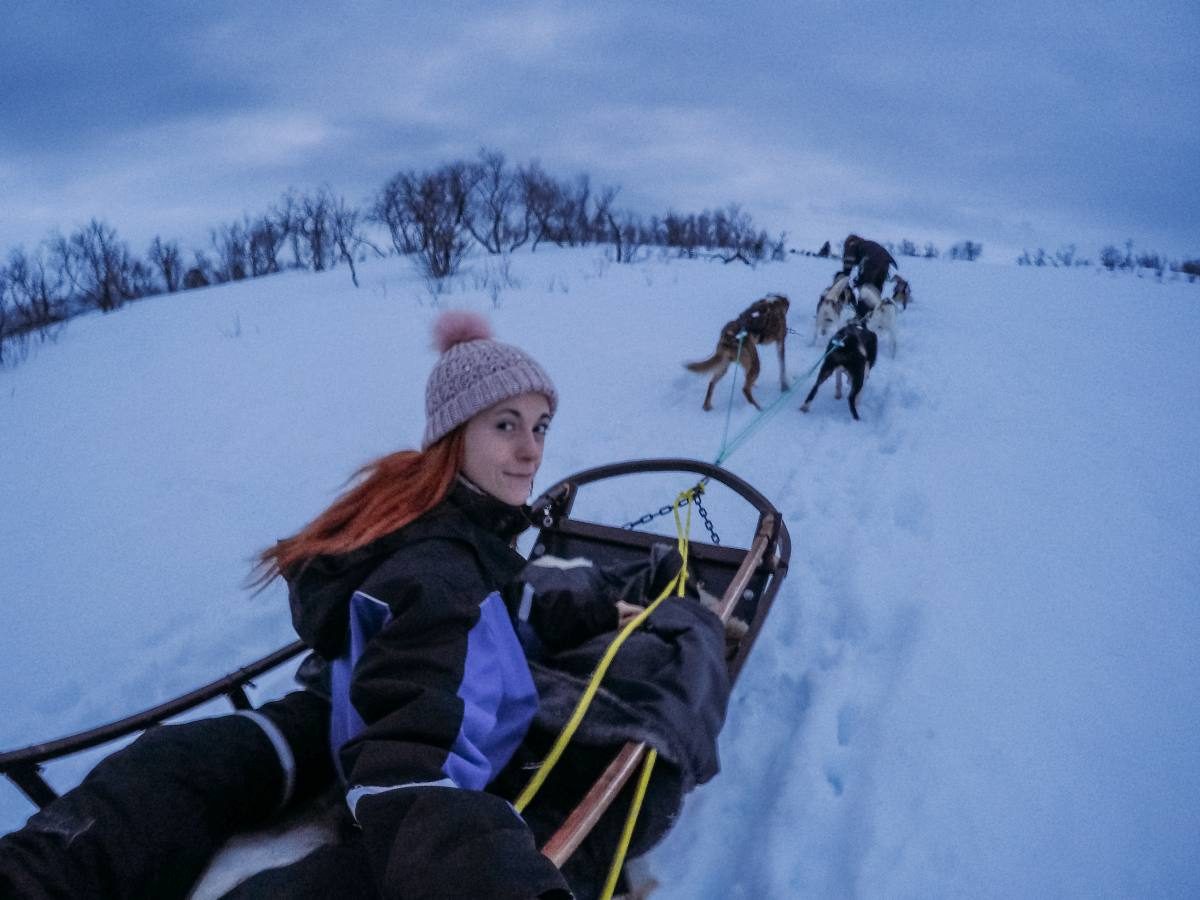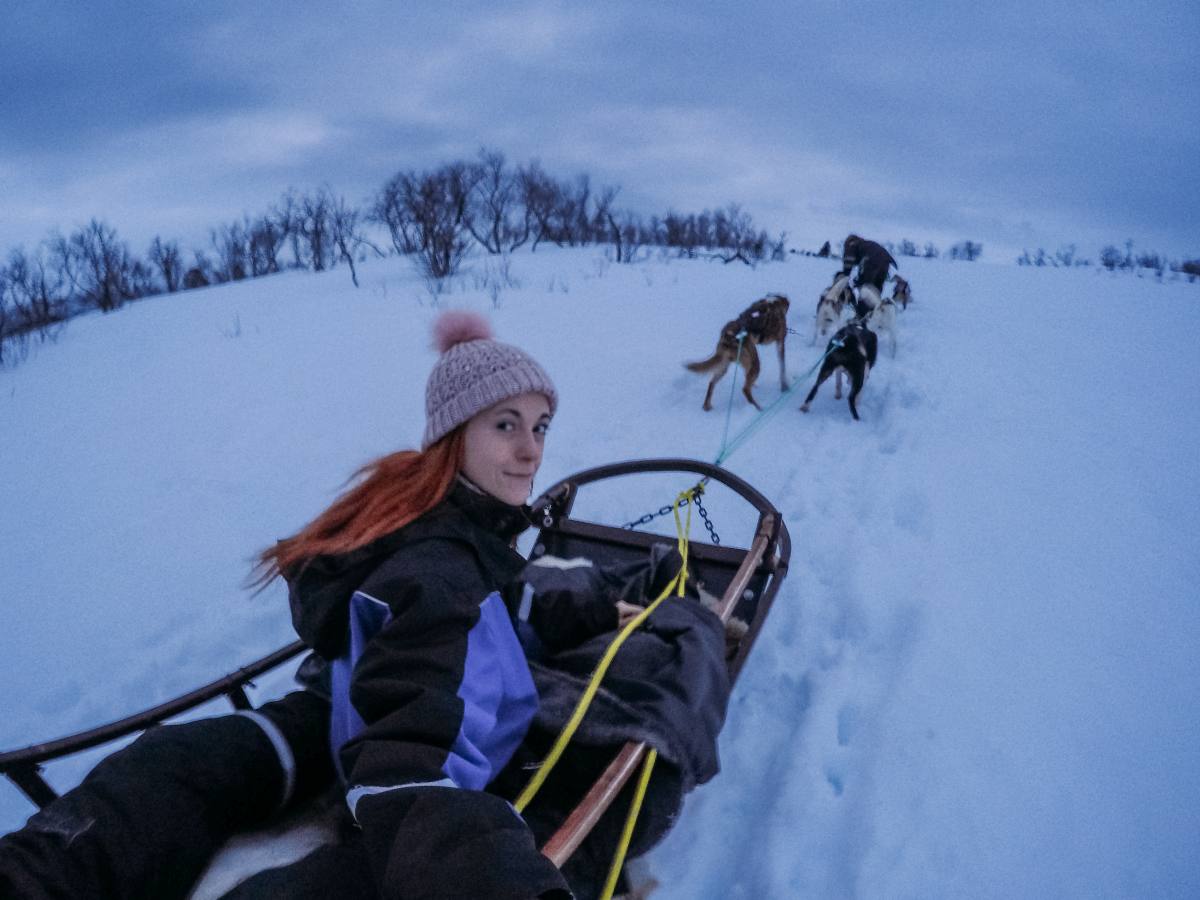 Go Ice Climbing
I've never done ice climbing, so I was very excited to try it in Norway. Unfortunately, my tour got canceled as it was raining a day before. Hopefully, I'll get to do this next time!
Do Some Snowshoeing or Cross-Country Skiing
If you're into 'walking' sports, then you need to try some snowshoeing and cross-country skiing. Most excursions head to the beautiful whale island to do so. Moreover, it's one of the least expensive activities in Tromso, so recommended for those on a budget.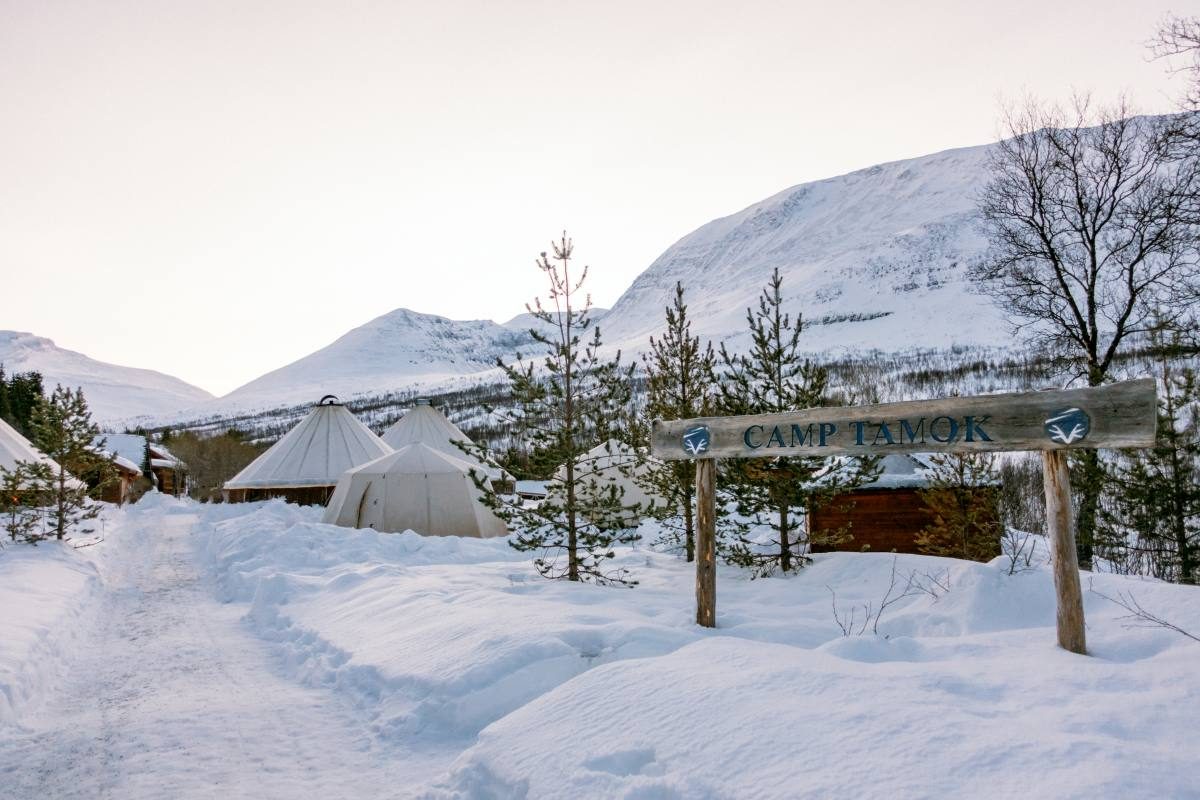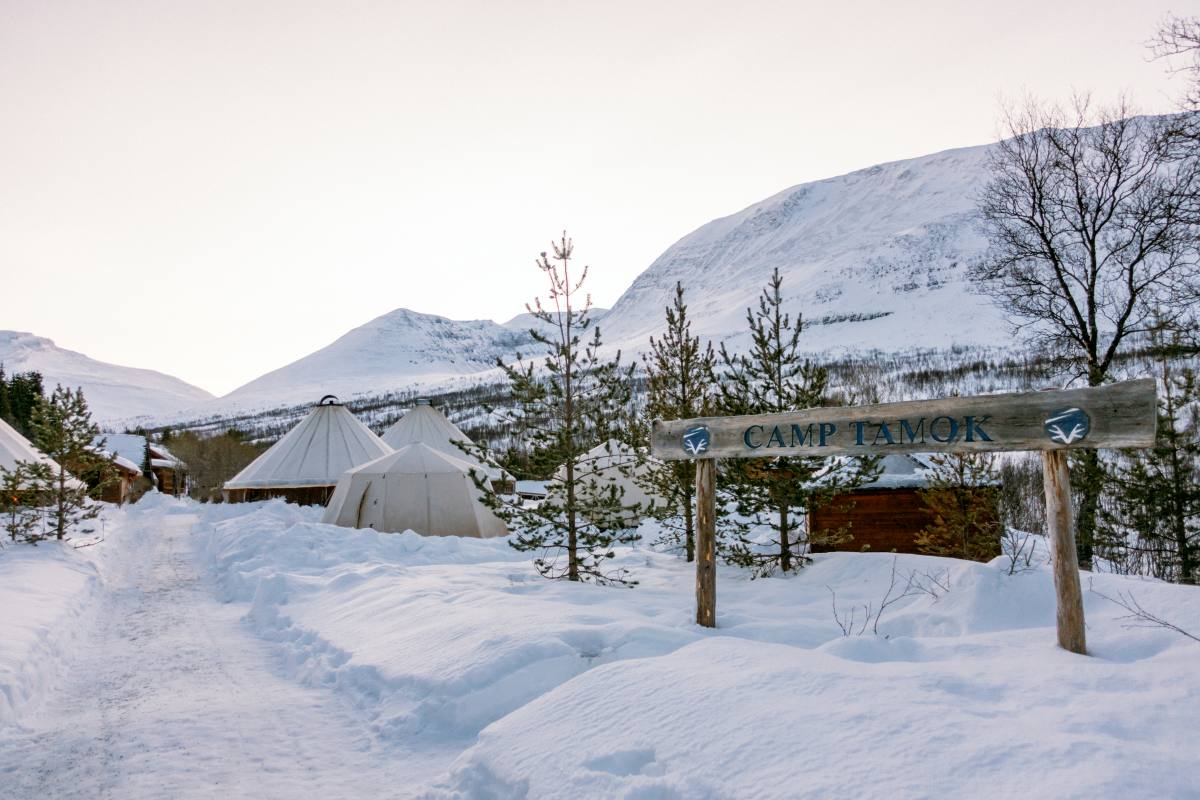 ---
Hotels in Tromso Norway
There are many good hotels and apartments to stay in Tromso. Even though I booked my trip just a few days in advance, I didn't have any issues finding suitable accommodation.
All tours leave from a bus stop located in front of the Radisson Blue Hotel and Scandic Ishavshotel. I opted not to stay in any of the two hotels because the price was higher than I was willing to pay. Here's what I recommend instead:
Enter Amalie Hotel – I opted for this small hotel right behind the Radisson Blue. It was affordable and the location couldn't have been more convenient. Tip: don't buy breakfast unless you're really fussy. There was free coffee & tea and a place to make waffles without a charge.
Check Prices On: Booking.com | HotelsCombined
Tromso Activities Hostel – If you're traveling on a very tight budget, there's always a hostel. I met some people who were staying there and they were satisfied with it.
Check Prices On: Booking.com
Comfort Hotel Xpress – Another affordable hotel that I was considering booking. The rooms are slightly bigger than at Amalie and I met people who were very happy with this hotel. It's about a 5-minute walk from the Radisson.
Check Prices On: Booking.com | HotelsCombined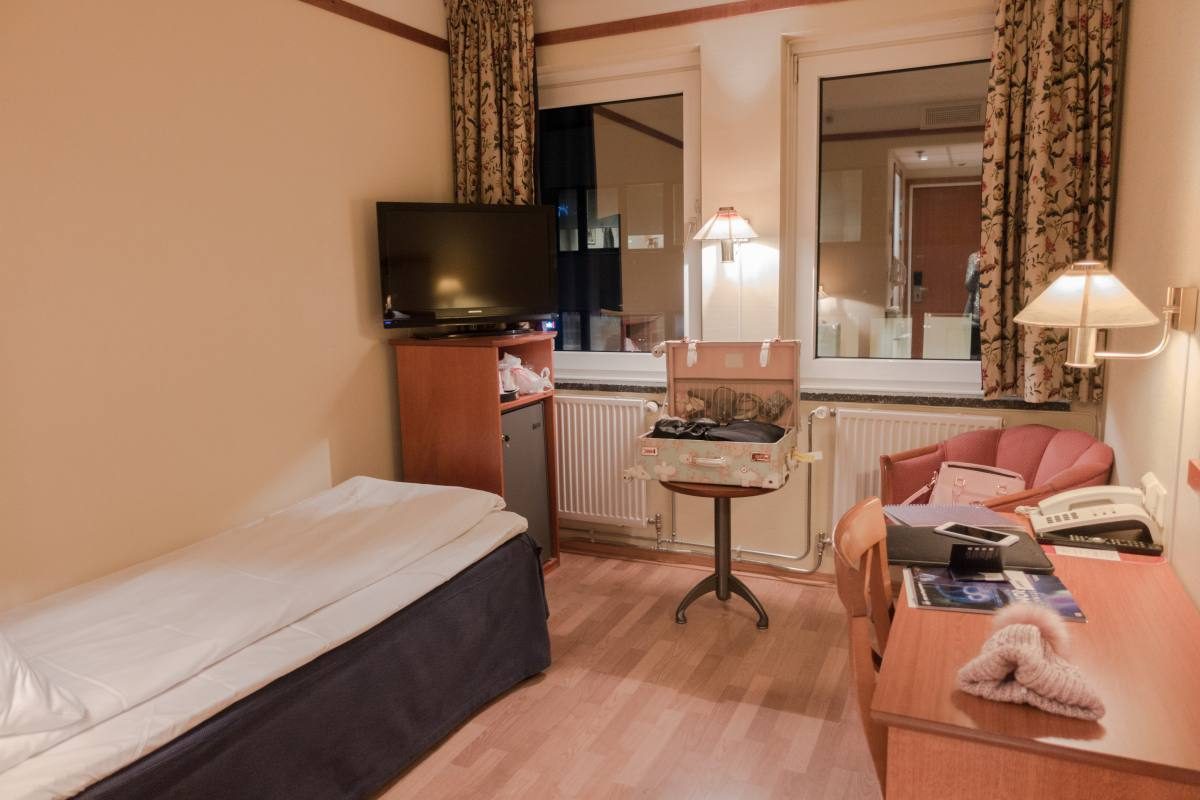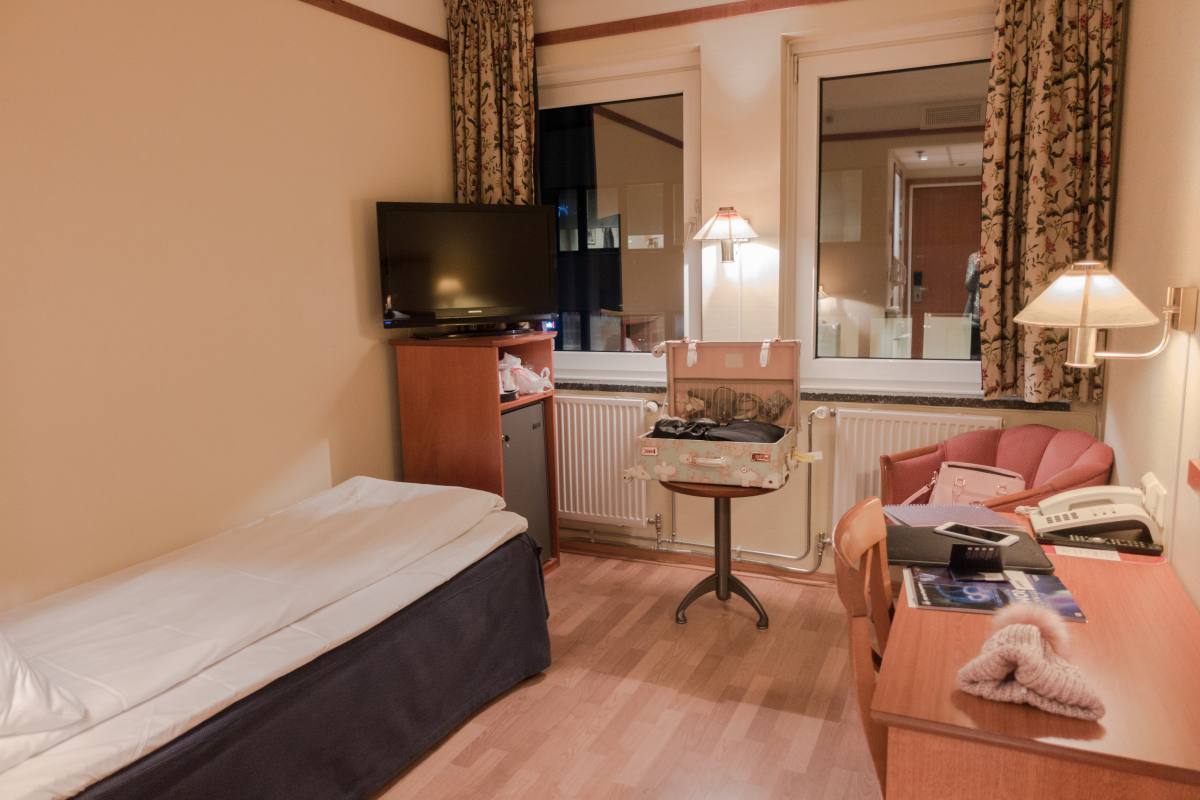 ---
Culture of Tromso
I'd advise travelers to keep an open mind when visiting Arctic regions such as Tromso, Norway. The culture of Sami people and other inhabitants of the Arctics is different than it could be where you're from.
When I published my Insta Stories from Norway, some people apparently got traumatized by the fact that reindeer soup is commonly eaten there. Reindeer is an inseparable part of the diet there. Don't expect trendy vegan restaurants, firstly, because kale or other veggies won't grow in the snow and secondly because reindeer are the base of the food of Sami people.
The Sami people, an indigenous community in Norway, are best known for their reindeer husbandry, or the use of reindeer for needs such as food and transportation.
When in Tromso you'll see jackets made of fur, seats made of reindeer skin and other animal products. Before you criticize it, understand the fact that without it, they wouldn't have survived the cold. On top of that, in Sami folklore, there's a story about how the Sami struck a deal with the reindeer out of respect.
They promised to look after them well, feed them, and make them happy. In return, reindeer would offer themselves as food in exchange for a promise to make use of every part of them and not just slaughter them when it's not needed and make it go to waste.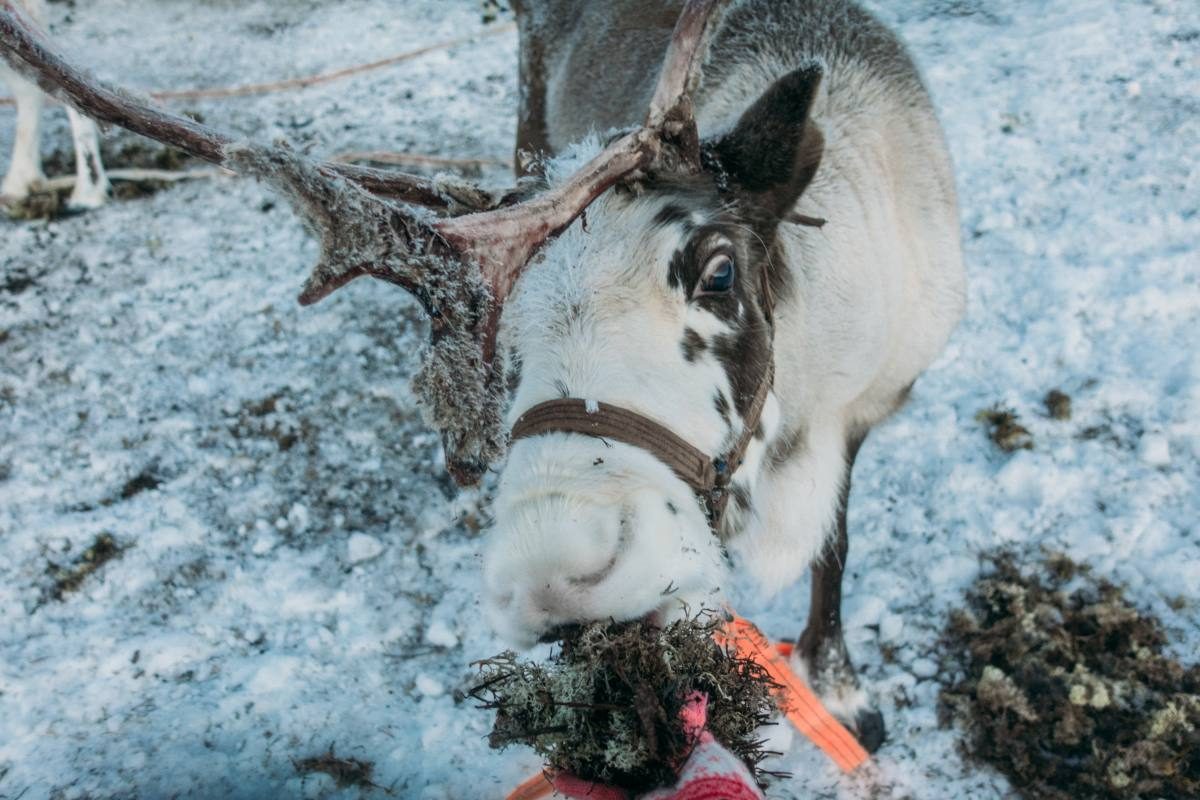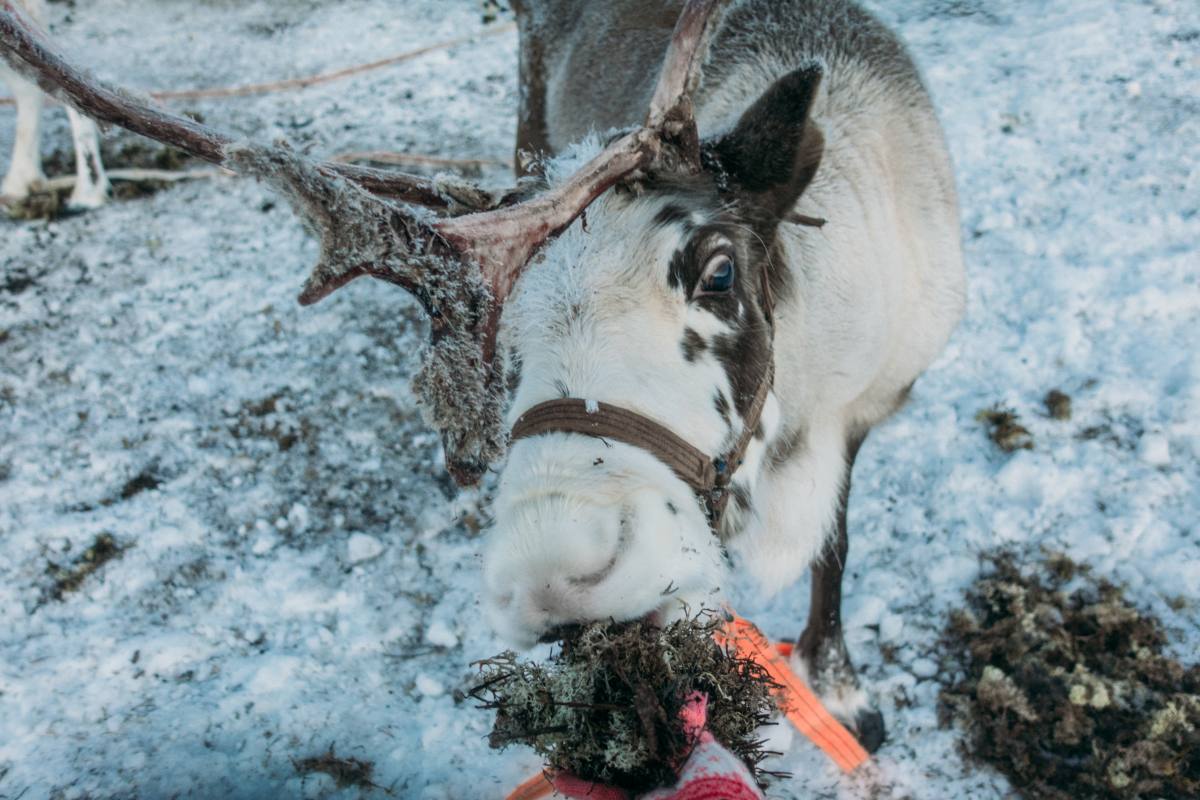 ---
What to Pack for Tromso, Norway
I traveled just with a carry-on, as you really don't need much in Tromso. I only brought with me one packing cube with:
waterproof winter boots (not necessary needed, but recommended)
Most activity organizers supply appropriate heavy-duty winter onesie, waterproof boots, gloves, and hats. I spent most of my time wearing their warm gear, so I only used my own clothing on my escapades around town.
Either way, hand warmers proved to be useful. For more recommendations and to see my camera gear, I invite you to take a look at my Amazon Store.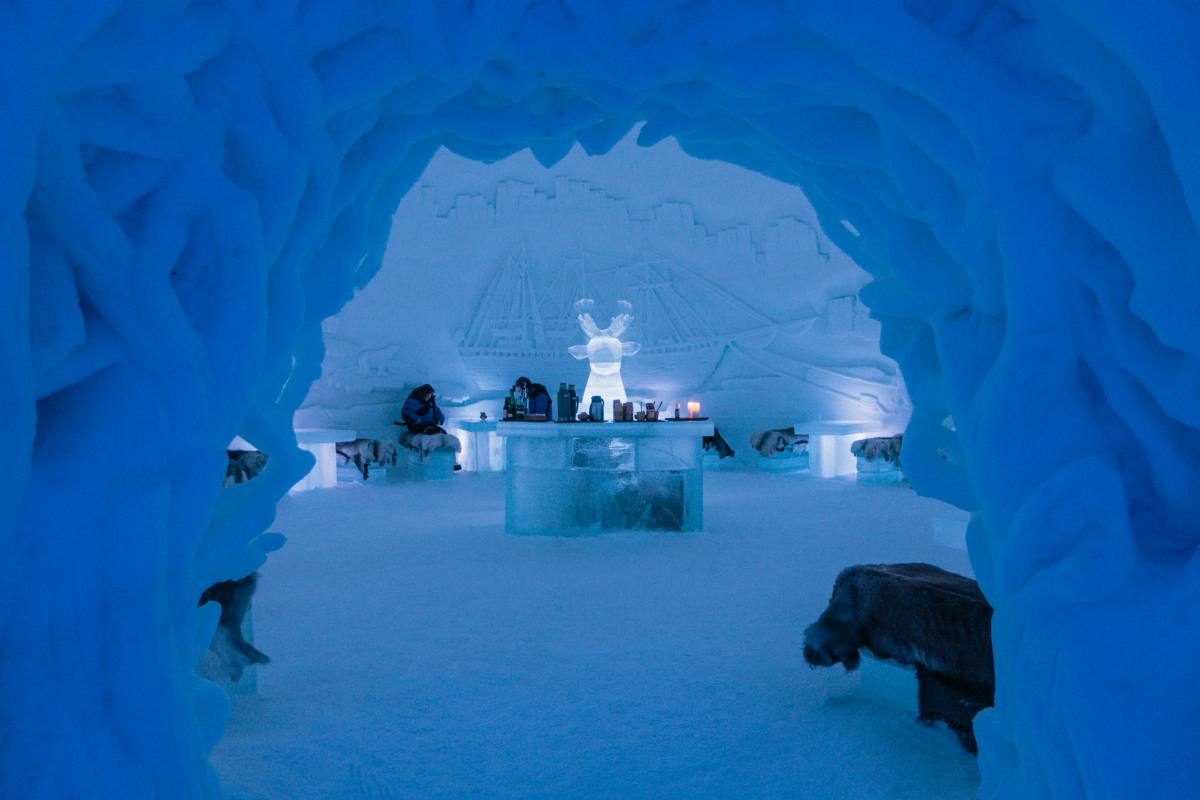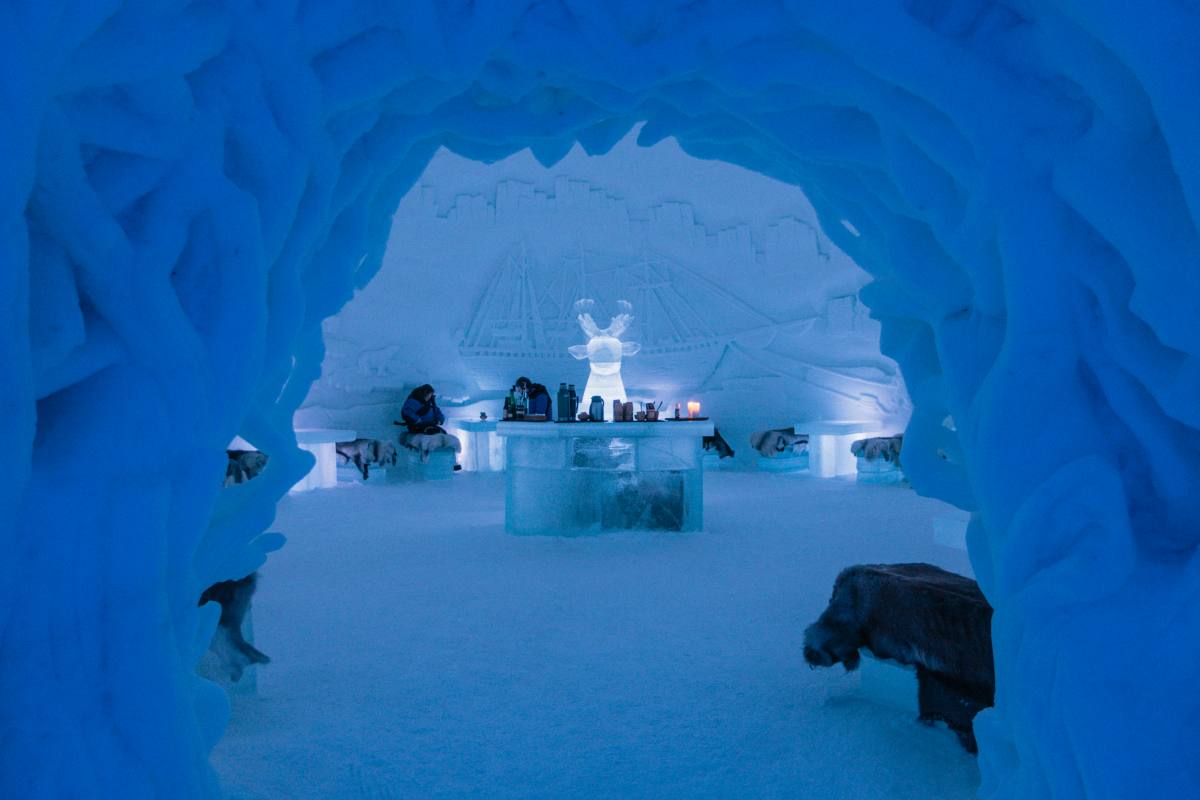 ---
My Tromso Itinerary for 3 Days
Day 1
I arrived and after check-in at my hotel, I went to explore the city of Tromso.
Day 2
Morning dog sledding & Northern Lights chase in the evening.
What would I do differently?
I could have done whale watching in the morning and dog sledding at night for a chance to see the Northern Lights.
Day 3
Morning reindeer sledding & ice domes visit for lunch.
What would I do differently?
I'd have opted for a whole day and night program. I'd do snowmobiles in the morning, ice domes for lunch and instead of heading back I'd have stayed for the evening to do reindeer sledding then, followed by an overnight Northern Lights camp.
Day 4
I left in the morning.
---
DON'T FORGET ABOUT TRAVEL INSURANCE
Don't forget to arrange health insurance before heading to Tromso, Norway. The easiest and the most reliable travel insurance is Safety Wing Insurance (it covers covid-19 as well!). Get it before your trip to skip unnecessary troubles that might ruin your holidays!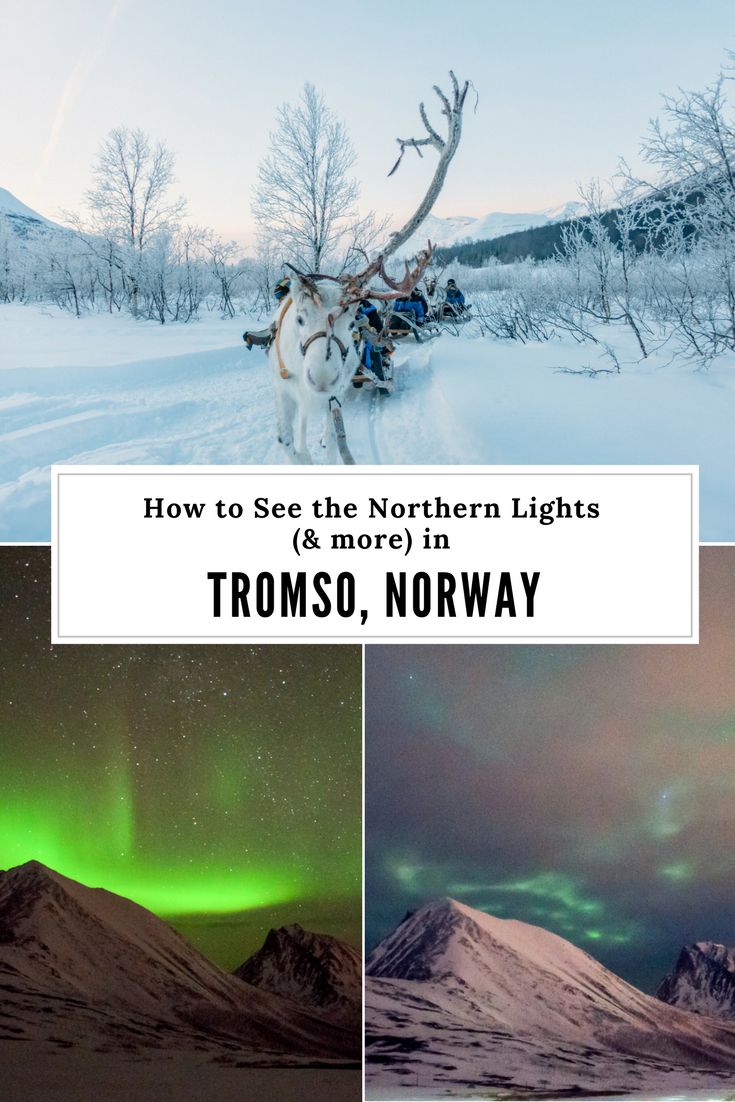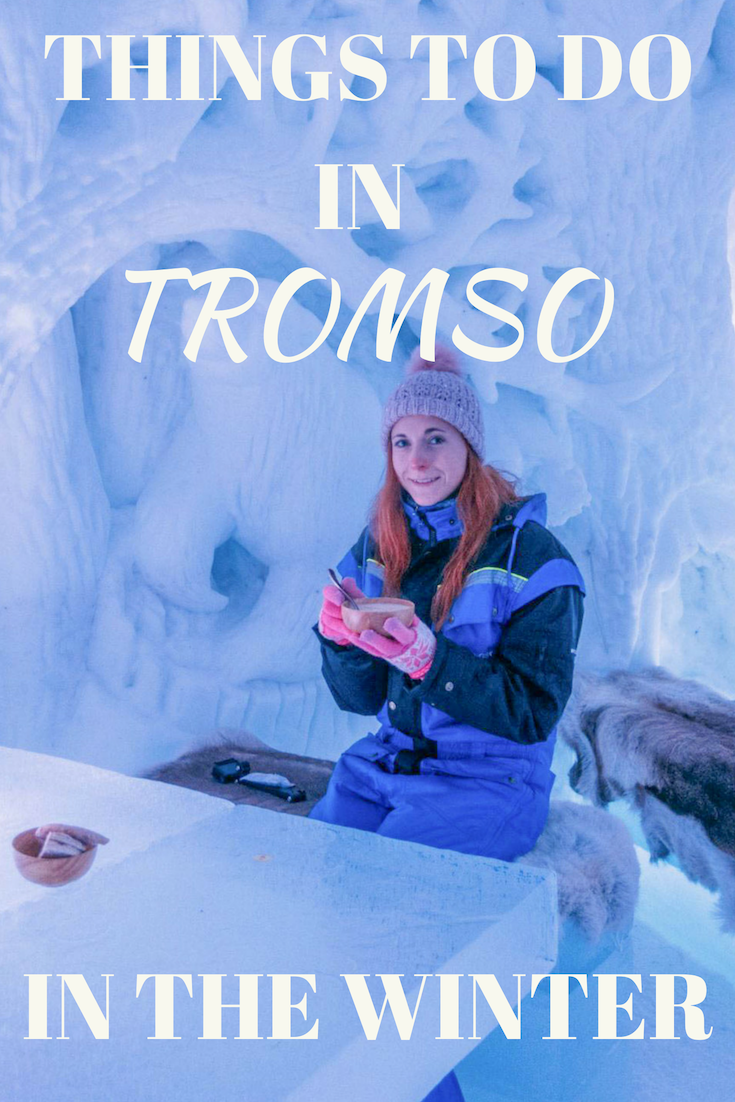 Any questions about Tromso, Norway? Ask me in the comments!