Playa del Carmen is mostly known for its beaches, parties and giant resorts. But there's the whole other side of the city. It's a great hub for independent travelers with many things to do in and around.
As I've lived in Playa del Carmen for 3+ years, I got to know the city and surrounding areas quite well.
This is my ultimate Playa del Carmen Mexico Guide for 2022. Here's everything you need to know, but if you have any more questions post the comment and I'll try to answer as soon as possible.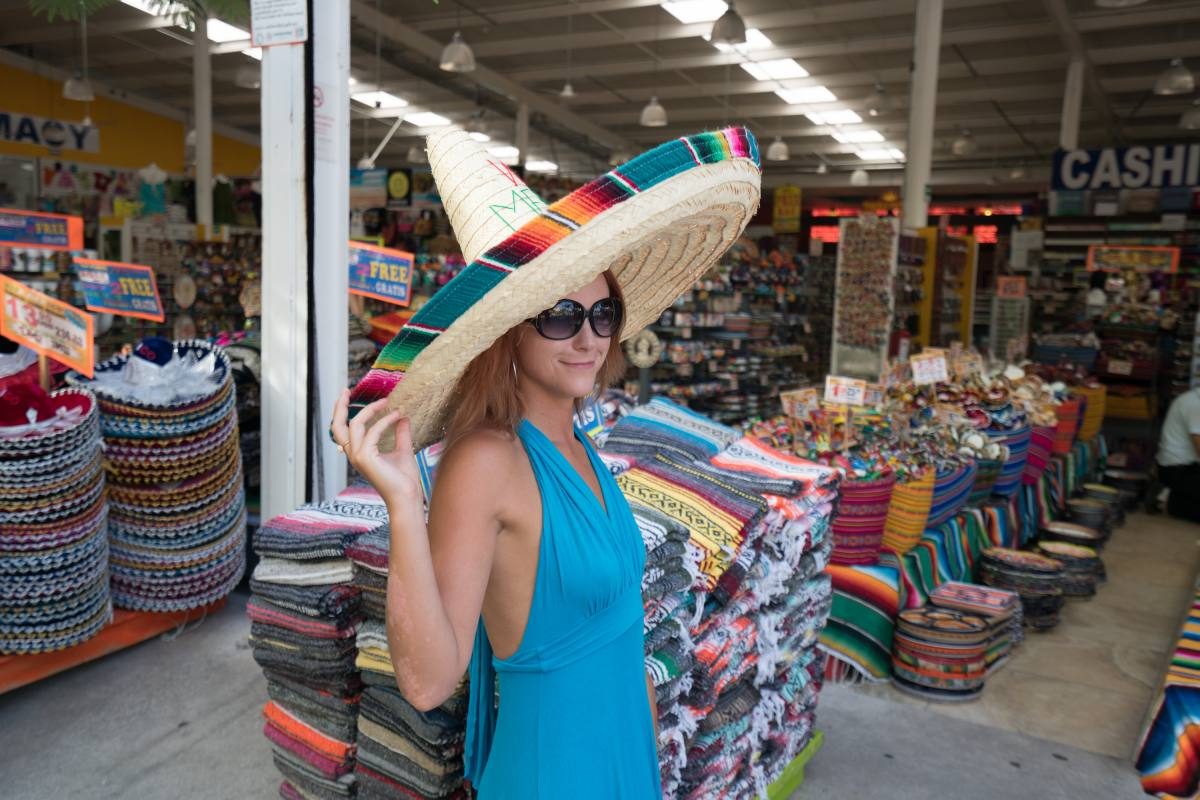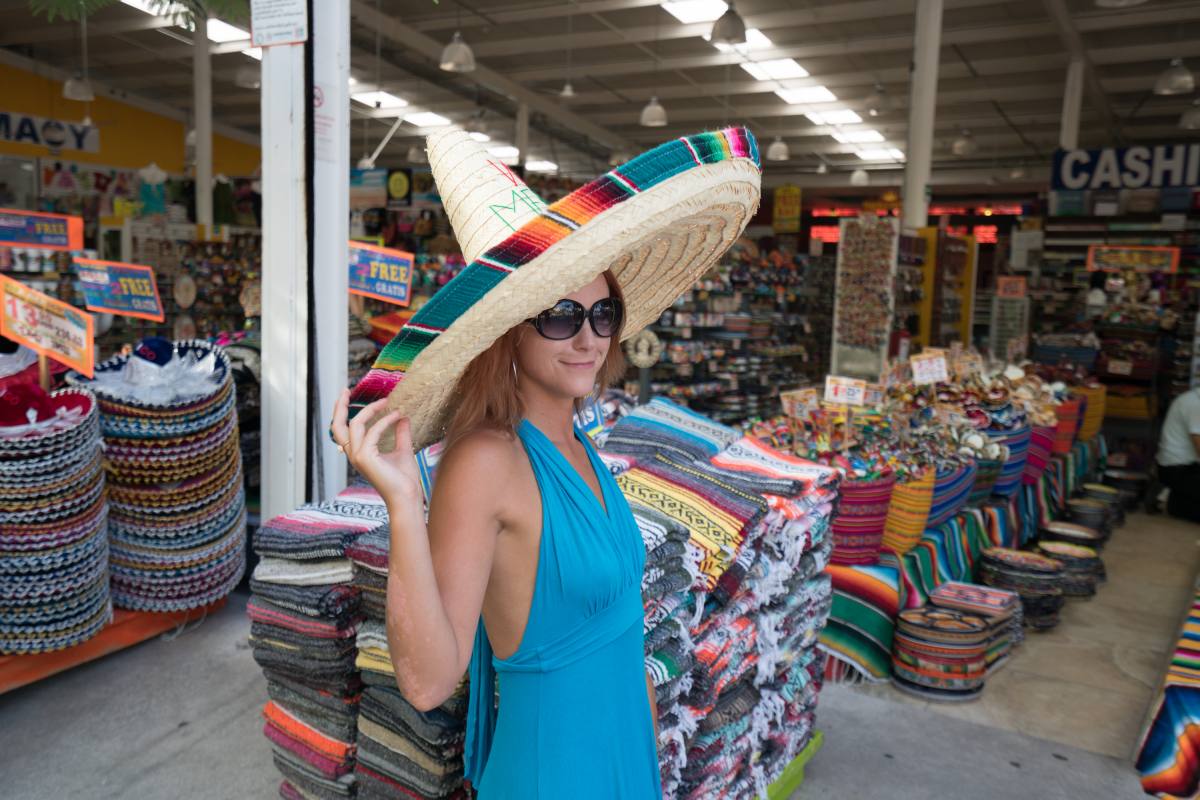 ---
The Complete Playa del Carmen Travel Guide
by a Local

Also check:
---
Where is Playa del Carmen, Mexico?
Playa del Carmen is located in the Riviera Maya area on the Caribbean coast of Mexico. While it's located on the Yucatan Peninsula, it actually belongs to the province of Quintana Roo.
Playa del Carmen lies exactly between Cancun and Tulum, around 60 km (37 miles) away from both places. It's also the fastest-growing city in Latin America.
There are so many things to do in the Yucatan Peninsula that you won't be bored!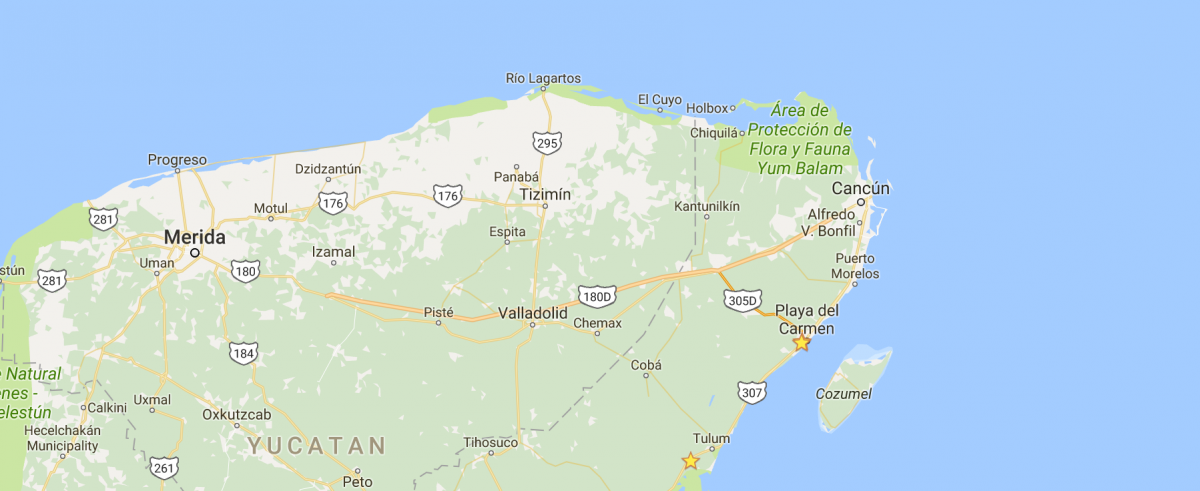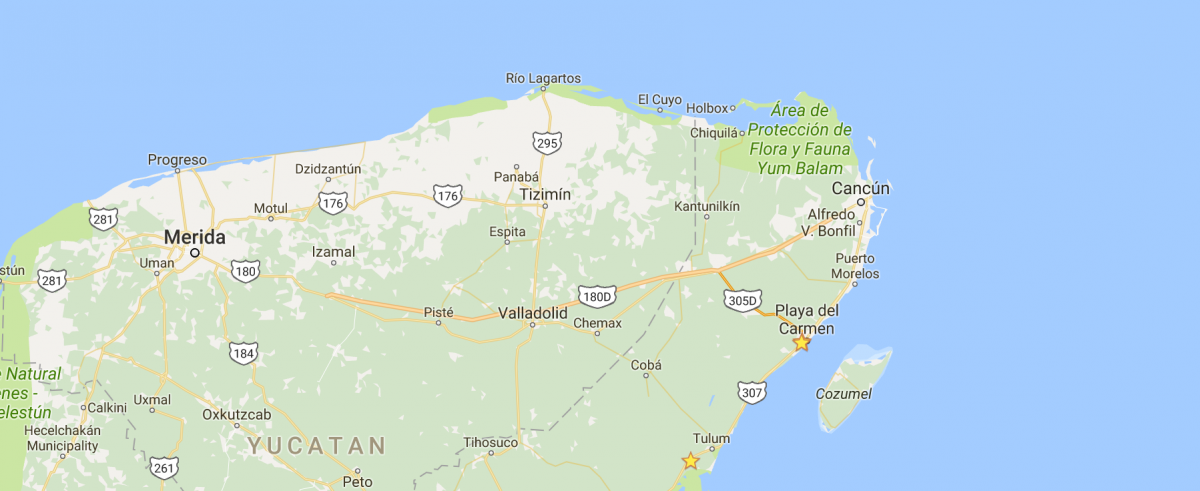 ---
How to Get to Playa del Carmen?
Playa del Carmen doesn't have an airport. You can choose to fly to either Cancun (45 minutes by car) or Cozumel (40 minutes by ferry). I always recommend using Skyscanner to check both airports.
If you're flying into Cozumel, you can simply take a taxi to the ferry terminal and take a ferry to Playa del Carmen. There's no need of pre-booking anything in advance.
If you're flying into Cancun, then you have a lot of options. I personally don't recommend renting a car at the airport, as it's way more expensive than if you rent one once you get to "Playa" as it's called by locals.
Read more on how to get to Playa del Carmen from Cancun Airport.
---
Is Playa del Carmen Safe?
Riviera Maya is probably the safest area in Mexico and Playa del Carmen itself is a relatively safe place. You don't have to be afraid of walking alone at night or getting robbed on the street.
While there have been some incidents that you may or may not have heard of, tourists and locals were never the targets. It was all happening between cartel members. Yes, I was there when it was all happening.
DON'T FORGET ABOUT TRAVEL INSURANCE
Don't forget to arrange health insure before heading to Mexico. The easiest and the most reliable travel insurance is Safety Wing Travel Insurance (yes, it includes covid-related issues).
Get it before your trip to skip unnecessary troubles that might ruin your holidays!
---
Weather in Riviera Maya
Many visitors ask about the weather in Playa del Carmen and expect it to be hot and sunny every day. Unfortunately, this isn't exactly true. While Playa del Carmen is generally warm, the weather changes quickly and rapidly.
There's one rule if you're coming to Playa del Carmen: don't trust the forecast and dig deeper! Forecasts will only give you a day estimate. Always check the amount and percentage of rain and the hours of sunshine.
You can even check more detailed forecasts which will give you the weather by the hour. It might be stormy in the morning and sunny during lunchtime. You never know.
Unless you're visiting during the summer (June-September), bring a sweater. You'll be sunbathing during the day, but it can get chilly during the night. Unless you're from a very cold country such as Finland, you will be cold. I always am.
---
Is Playa del Carmen Expensive?
How much money should you have for visiting Playa del Carmen or any nearby city? Playa del Carmen can be very expensive, or very cheap, depending on what you want to do.
For instance, if you eat at tourist restaurants on 5th Av, go to nightclubs like Coco Bongo and buy massages then you might end up needing at least $300 a day excluding the hotel.
If you eat where locals eat, your dinner should cost you no more than $5-7 and a cocktail for $3-8. If you're planning some backpacking you can definitely survive on $50 a day.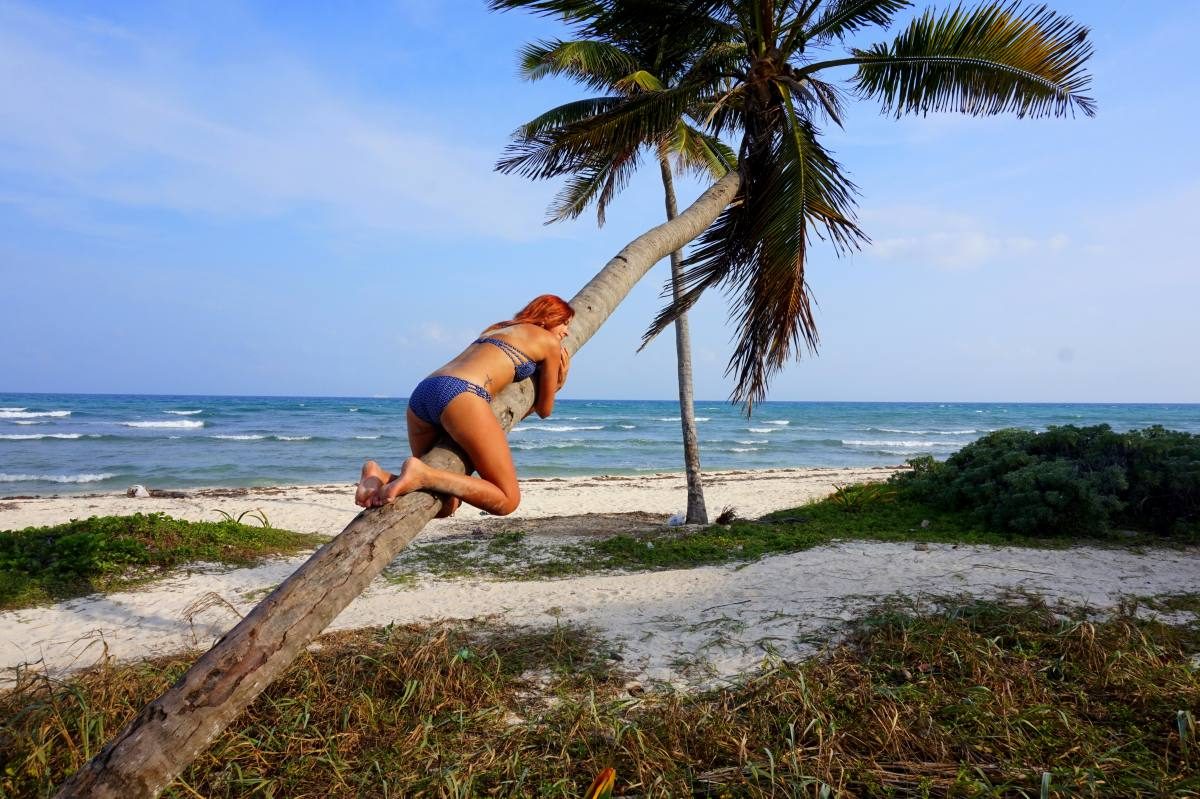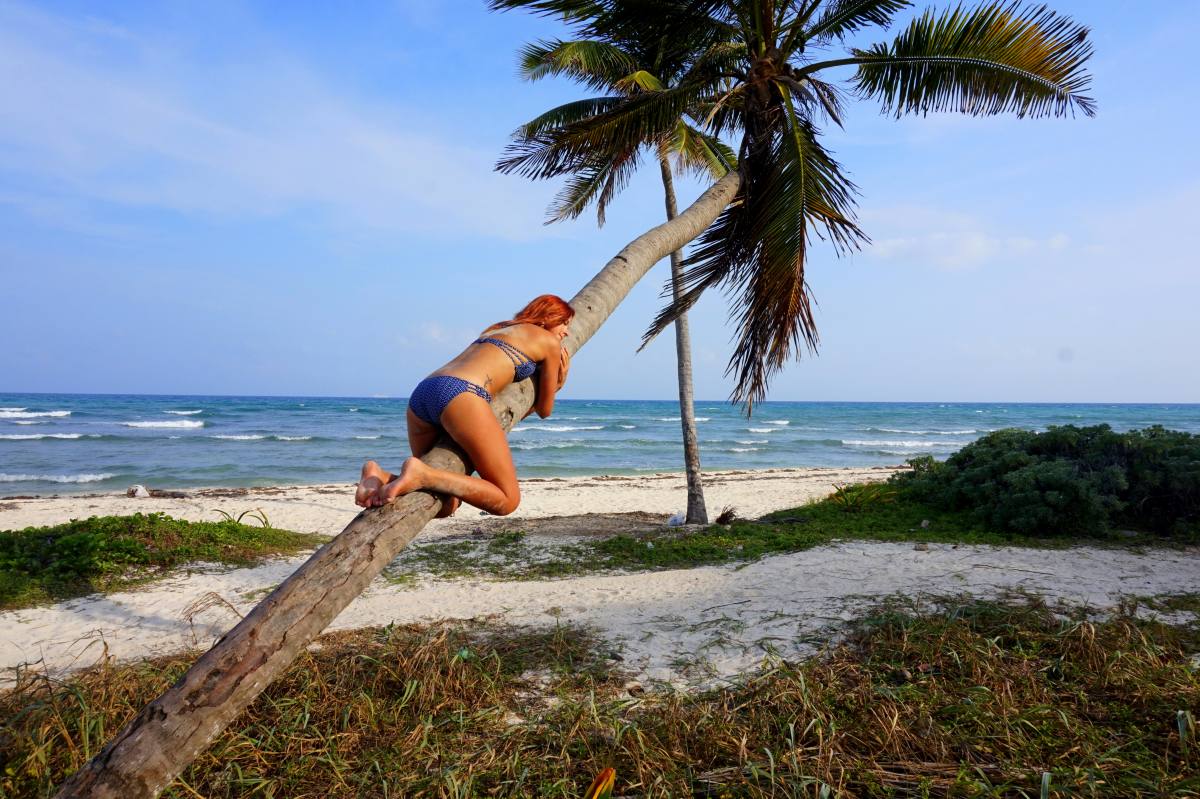 ---
Where to Stay in Playa del Carmen?
There are many places to stay in Playa del Carmen and many more are being built every month. You can choose from all-inclusive resorts, fancy hotels, private villas, small guesthouses, or hostels.
Best Areas to Stay in Playa del Carmen
There's no bad area to stay, but it all depends on what you're looking for. The downtown tourist area lies between Avenida Benito Juarez (Calle 1) up to Avenida CTM (Calle 46).
The best way to give directions in Playa del Carmen is to use the streets and Avenues – they only go every 5, so you'll have Avenida 5, Avenida 10, 15, etc.
If you're looking for a quiet place to stay with children you might consider staying in Playacar area – that's actually where many daycares and preschools are located.
If you're a party animal the closer to Calle 12th you are, the happier you'll be.
---
Best Hotels in Playa del Carmen
I had a chance to stay at different hotels around the city. Here are my recommendations depending on your budget, expectations, and location preference.
AirBnBs in Playa del Carmen are also a spectacular option these days as it's more secluded. If you're coming down to Playa during covid, check some of these apartments out.
I stayed at all of these properties (even lived at Sabbia apartments for a whole year and Elements for a few months), so can tell you everything about them. If you have any questions – just comment on the post and I'll get back to you 🙂
Best Apartments in Playa del Carmen
The Elements – Check Prices On: Booking
Sabbia Apartments – Check Prices On: Booking.com | Agoda
Best Mid-Range Hotels in Playa del Carmen
Reina Roja – Check Prices On: Booking.com | Agoda
Acanto Boutique – Check Prices On: Booking.com | Agoda
Best Luxury Hotels in Playa del Carmen
The Royal – Check Prices On: Booking.com | Agoda
Grand Hyatt – Check Prices On: Booking.com | Agoda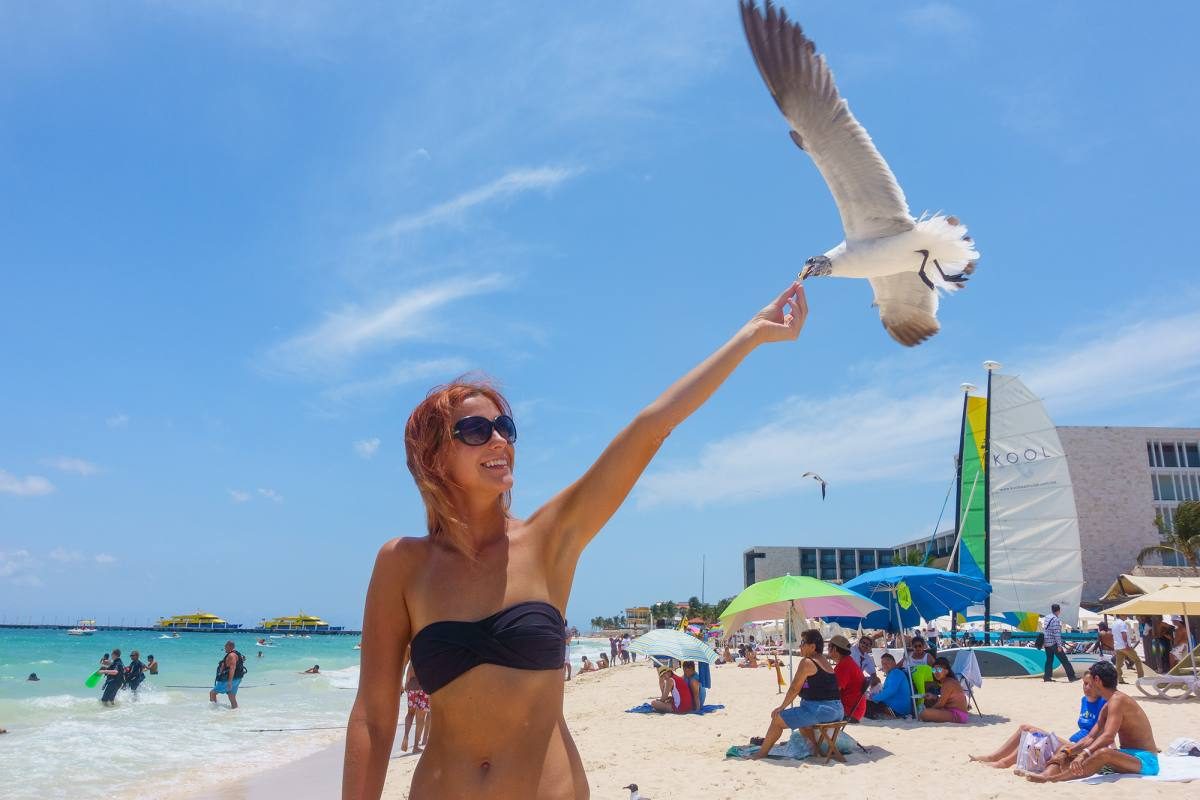 ---
How to Get Around Playa del Carmen?
If you're staying in the downtown Playa del Carmen, then you can walk to most places. The city is easily walkable, with pedestrian paths everywhere. If you don't want to walk you can either take a taxi or rent a bike.
Taxis in Playa del Carmen
Taxis are everywhere in Playa del Carmen, and they're all white which makes them easy to spot. They're also safe. The fares within Playa Centro (downtown) are supposed to be fixed at 30 pesos no matter what, but taxi drivers are always trying to take advantage of tourists and charge them 80, or even 100 pesos for a ride (over Christmas or Easter periods even more).
If you speak good Spanish you can argue. Another option is just telling the direction to the driver without asking for a price, giving them 25 pesos at the end.
If you're traveling from anywhere in downtown to Playacar the price will be 100 pesos.
Renting a Car in Playa del Carmen
Don't be afraid of renting a car in Mexico. The roads are wide and easy to navigate, especially with modern technology like Google Maps. Just watch out for wild drivers.
By renting a car you can avoid being on a giant tourist bus, and go to places in the area that aren't easily accessible. You also don't need an international driver's license.
While online prices will show you cars for as little as $1 a day, this doesn't mean that it's actually a dollar. When booking online, you don't pay anything until you pick up the car and no fee to cancel.
However, once you arrive at the rental office they'll charge you extra for insurance, taxes and other hidden fees.
From my experience, it's better to actually pre-book in advance, as you can discuss a special rate. I usually rent cars from MEX Rent A Car on 5th Av.
These guys are reliable, honest and won't surprise you with some hidden fee to be paid later. For $28 per day, including full insurance, taxes, and second driver option.
A car is great if you're planning a road trip around the Yucatan, so I suggest you should at least consider this option. Trust me, you won't regret it.
Be careful at gas stations as there's no self-service. There have been many reports of attendants not resetting the machines between cars and charging you for your gas without actually putting it in. Honest staff will show you zeros on the machine, so make sure you always look.
If you pay in cash, say aloud the amount you are handing over, as some attendants will try to convince you it was a smaller denomination than it really was. A common scam against tourists.
Read more about renting a car in Mexico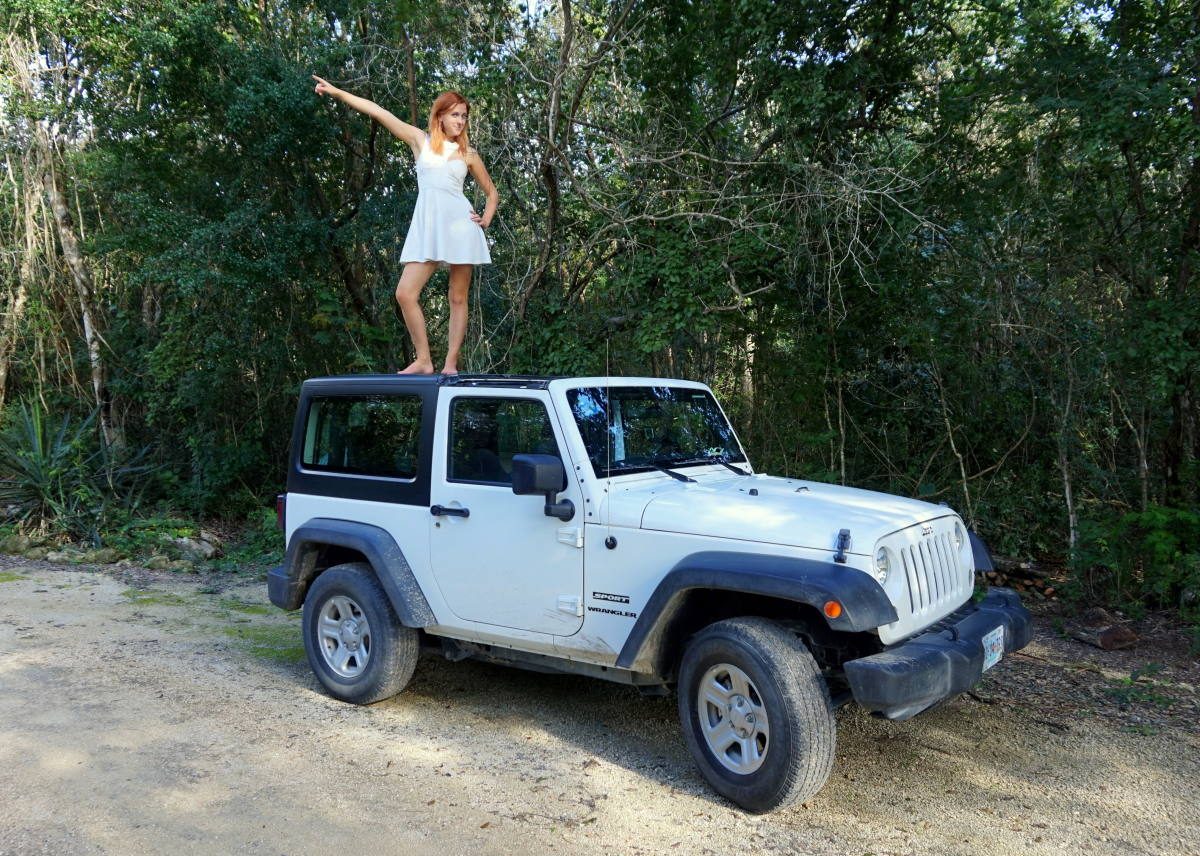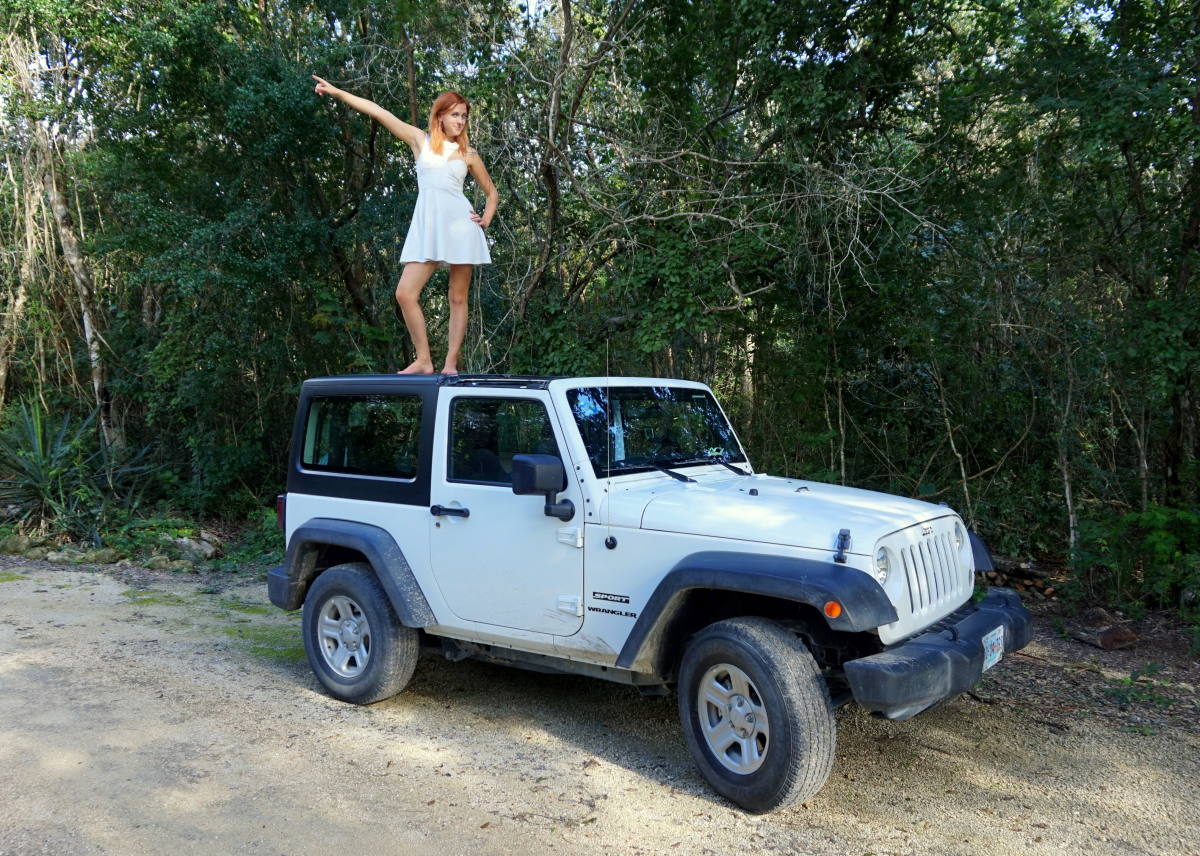 Colectivos in Playa del Carmen MX
If you're planning on getting around Playa del Carmen you can join the locals and hop on colectivo – public taxi vans. They can get a bit cramped sometimes, but they're super cheap, like $1-2 a ride (depending on how far you're traveling).
They can drop you off anywhere along their set routes. For instance, at Akumal or any cenote between Playa and Tulum. All colectivos leave from in front of the post office (Correos de Mexico) on Calle 2.
Not quite as convenient as your own car though, and often not a lot of room for luggage/gear. But if you want to experience something local, a trip on a colectivo is definitely recommended.
---
Best Beaches in Playa del Carmen
Parque Fundadores
Mamitas
Calle 2
Punta Esmeralda
Playacar
Xcacel
All beaches in Playa del Carmen are easily accessible and free, unlike in Cancun or Tulum where they're often closed for resort guests only.
There are many things to do on the beach in Playa. You can get a massage, go jet skiing, parasailing, or even take a catamaran cruise. If you're into beach clubs you can also find many of them in Playa del Carmen, such as Mamitas Beach Club.
On the south side of the large pier off Benito Juarez street (calle 1) is where Playacar starts and the beaches in this area of town are nicer and generally more clean and quiet.
If you want to mingle with the locals, try Punta Esmeralda. You won't find the tourist crowd there, but local kids hanging out with their parents and people selling freshly grilled shrimp on the stick.
My favorite beach, however, is Xcacel. It's actually closer to Akumal then Playa, but since it's only 20 minutes away I'd still recommend it. It's not free, you need to pay 20 pesos ($1.5) to enter, but it's empty and even has a cenote in the area.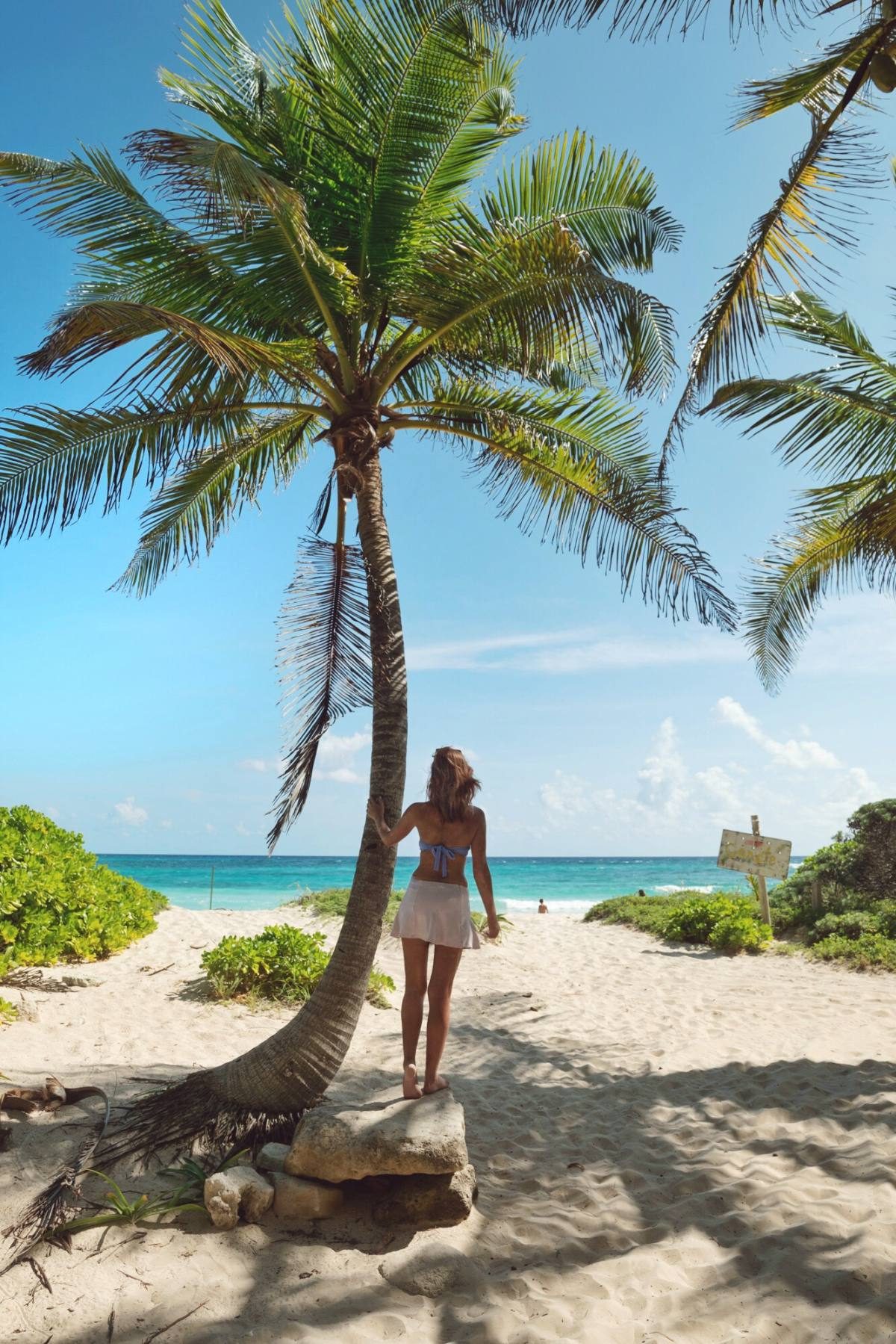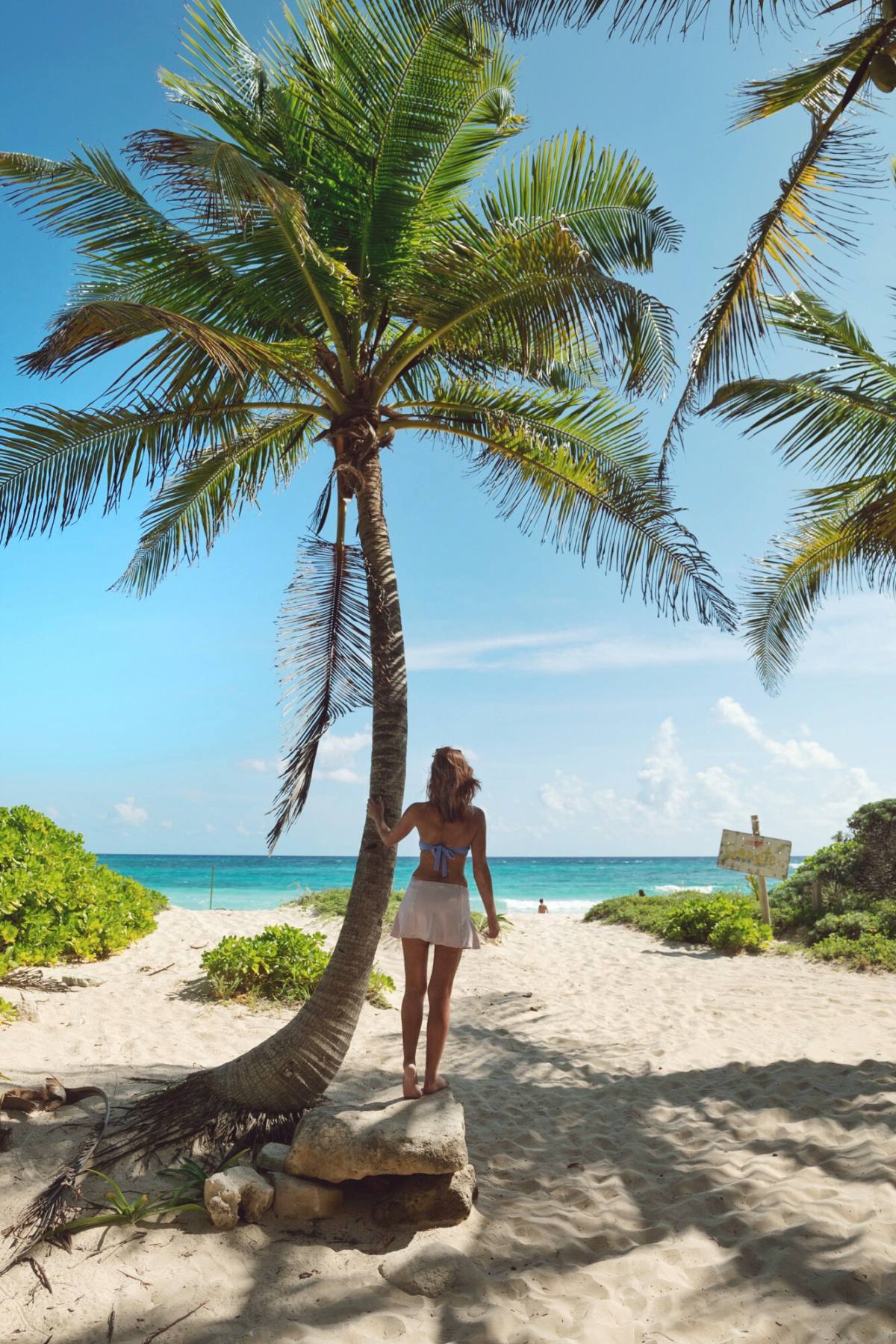 ---
Best Restaurants in Playa del Carmen
Los Aguachiles
If you're into seafood, Los Aguachiles has you covered. It serves tostadas topped with fresh fish, as well as fried coconut shrimp and even unusual tacos. My favorite is actually a Popeye taco with creamy spinach, cheese and shrimp.
El Fogon and Don Sirloin
The list would not be complete without a nod to some genuine Mexican taquerias with several branches around town. Some people prefer El Fogon, others Don Sirloin. I think they're both good.
I recommend the tacos al pastor with cheese, delicious shavings of spit-roasted pork topped with a slice of pineapple, served on the best corn tortillas.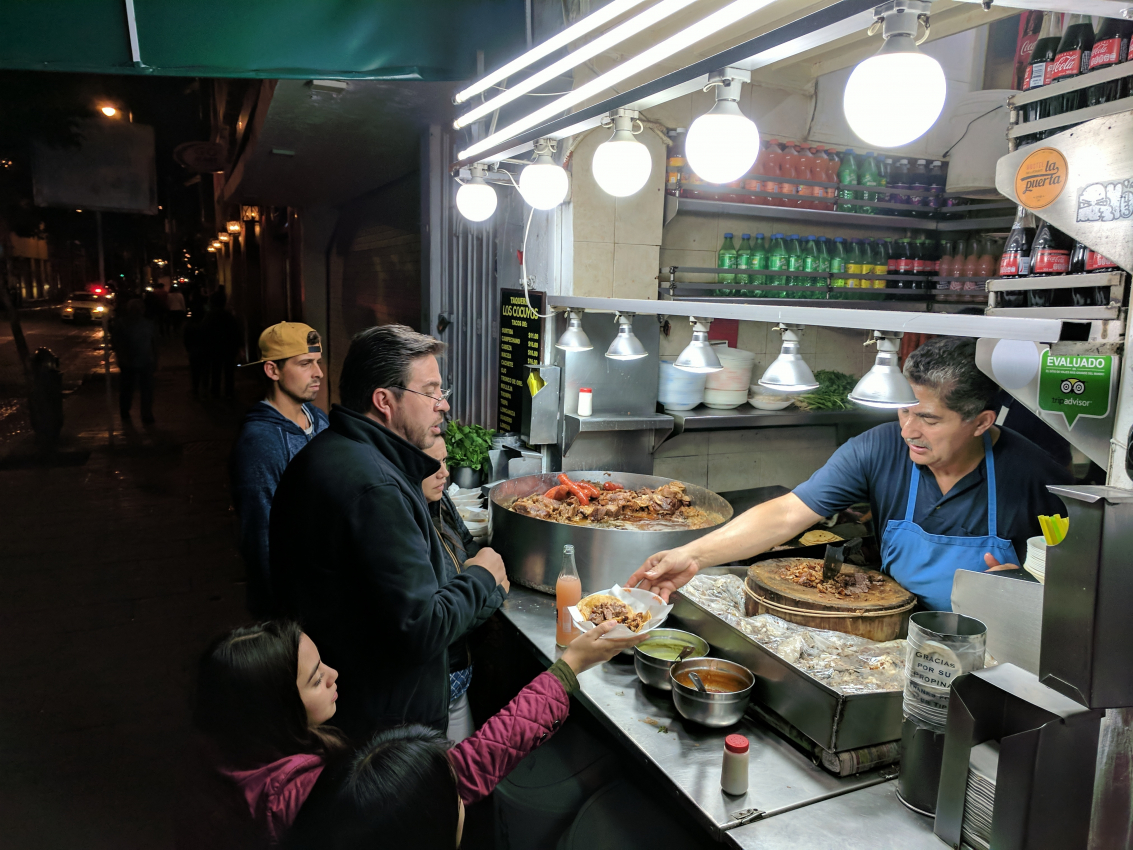 Hijos de la Tostada
Hijos de la Tostada, as the name indicates, serves tostadas. Similar to Los Aguachiles, it focuses mostly on seafood. You can get them traditional with raw seafood, or more western style with a fried ingredient on top.
Ask the bartender for a Chapulin cocktail – it's weird, but you won't regret it!
El Pirata
If you're a fan of fresh ceviche for lunch, there's no better place to go than El Pirata. The place can give you a giant ceviche for just 90-120 pesos. Even with two people, you might struggle to finish it!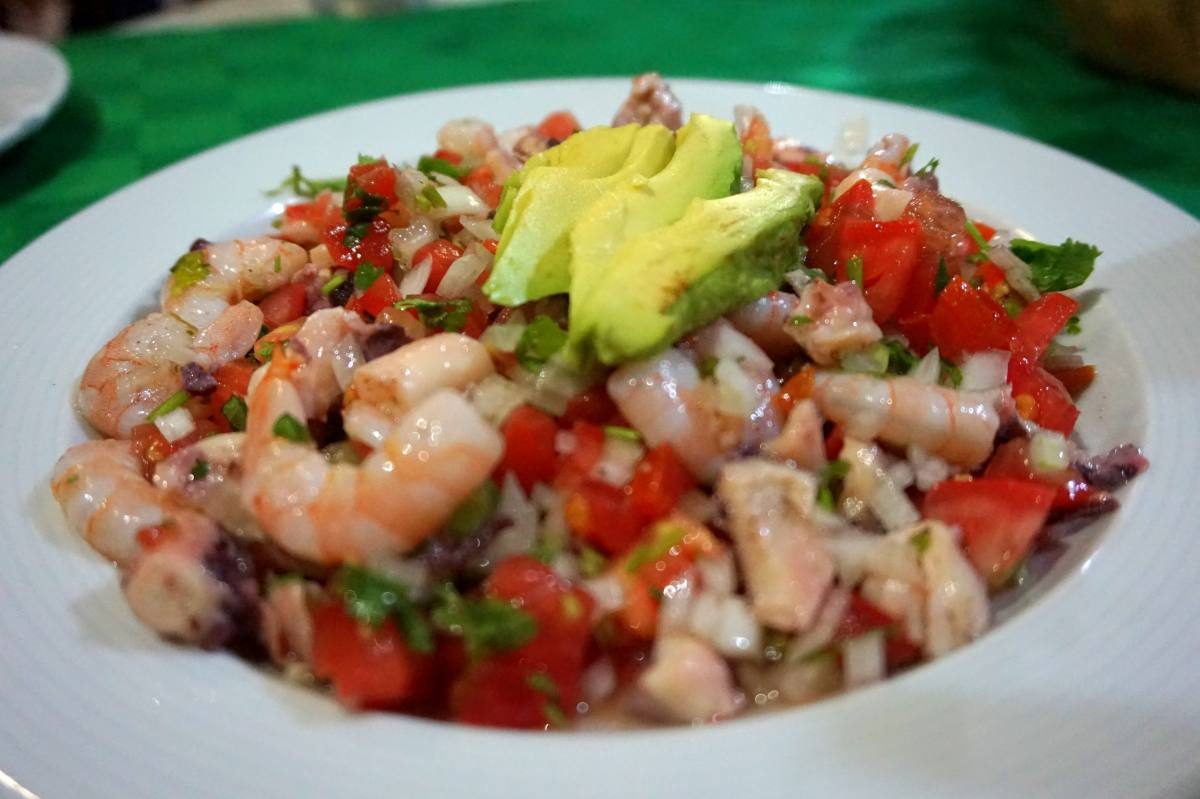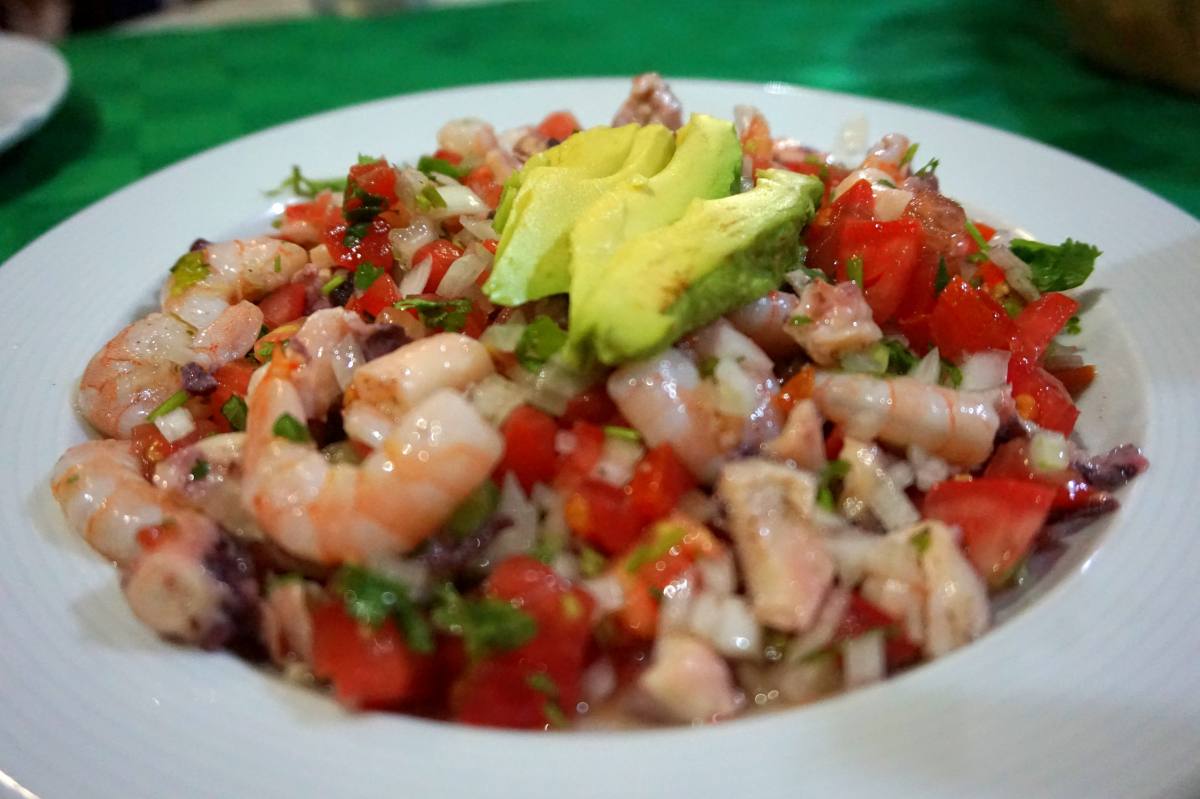 Dona Mary
You can't find a more local place than Dona Mary. This small corner spot is home to simple, but delicious chicken tostadas. No English menu, no cutlery available, but plastic chairs only. Definitely recommended, but prepare to get your face and hands dirty!
La Cueva del Chango
La Cueva del Chango is a great place for any occasion, due to its amazing setting. Set in a lush garden, this is a great place to have a nice, relaxing, and tropical breakfast.
They even have the turtle pond in the middle! My favorite brunch dish there are crepes poblanos with cheese & mushrooms.
Chez Céline
Chez Céline is one of the rare places on the 5th Av where locals go to quite often. It serves incredible French food and pastries for any time of the day. You must try the white chocolate raspberry cupcake!
Nativos
Nativos has several branches throughout Playa del Carmen. This local chain serves up good, mostly healthy food and a wide selection of giant smoothies.
Good prices and great service. I recommend chilaquiles verdes with eggs for breakfast.
Papa Charly
There are a lot of Italians and Argentinians in Playa del Carmen. Some of them opened Papa Charly creating one of the best restaurants in Playa.
The place serves great pasta with a huge variety of sauces to choose from. My favorite though is the mushroom lasagne.
Don Chendo
Don Chendo is a Chicago style pizza place that gets everything right. The sauce is well-spiced, toppings are quality and abundant, and the owner and his staff are as friendly and caring as you'll find anywhere.
---
Suggested More Extensive Guides for Mexico:
– Lonely Planet Yucatan Guide
– The Rough Guide to Mexico
– Mexican Spanish Phrasebook
---
Did I miss something? Do you want to ask me anything about Playa del Carmen, Mexico?