Playa del Carmen is located halfway between Cancun and Tulum. It's walkable, right on the beach and super next to many incredible cenotes, amusement parks and Mayan ruins. If you ask me, it's incomparably better than overpriced Tulum these days.
The main airport that you can fly into if you want to visit Playa del Carmen is the Cancun International Airport, about 50 minutes away.
When looking at Google Maps you can also find that Cozumel Airport is technically closer, but the ferry to Playa with all your luggage is not the greatest experience – hence why I wouldn't recommend it (better do a day trip to Cozumel later during your stay!)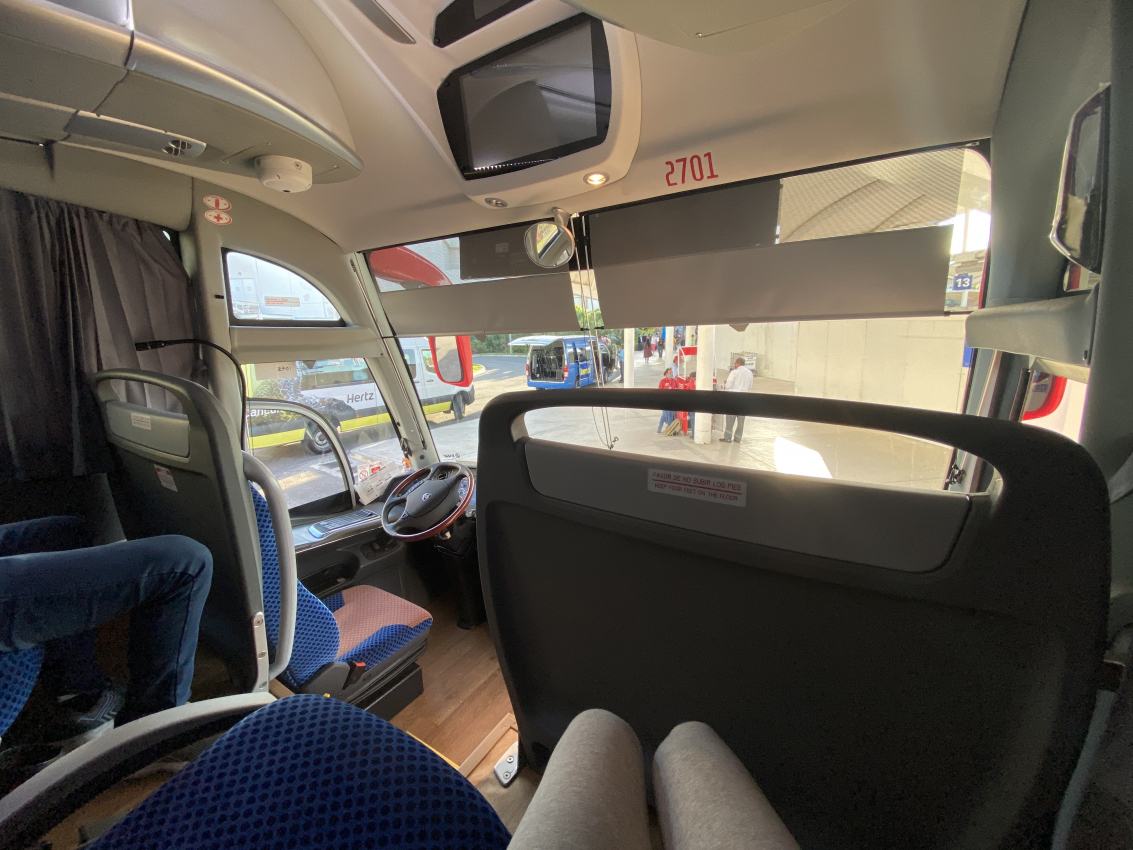 How to Get from Cancun Airport to Playa del Carmen – Prices & Info 2021
How to get to Playa del Carmen from Cancun Airport? There are many various options, some I recommend more than others as I'll explain in detail:
Private Driver – the quickest option
Shared Airport Shuttle – the best quality for the price option
ADO Bus – the cheapest option
Own Car
Note:
Uber is not officially banned in the area like the taxi drivers claim, but many Ubers won't pick you up from the airport due to the taxi union abusing it. So if you order it and then stand next to the taxi driver, your ride will be canceled because the drivers don't want to risk it.
If you decide to take an Uber, when the driver arrives pretend like it's your friend – greet them by name and sit at the front seat. Some drivers might even ask for a hug or hi-five. Don't be spooked by it, it's for safety – they don't want to get attacked by the taxi drivers.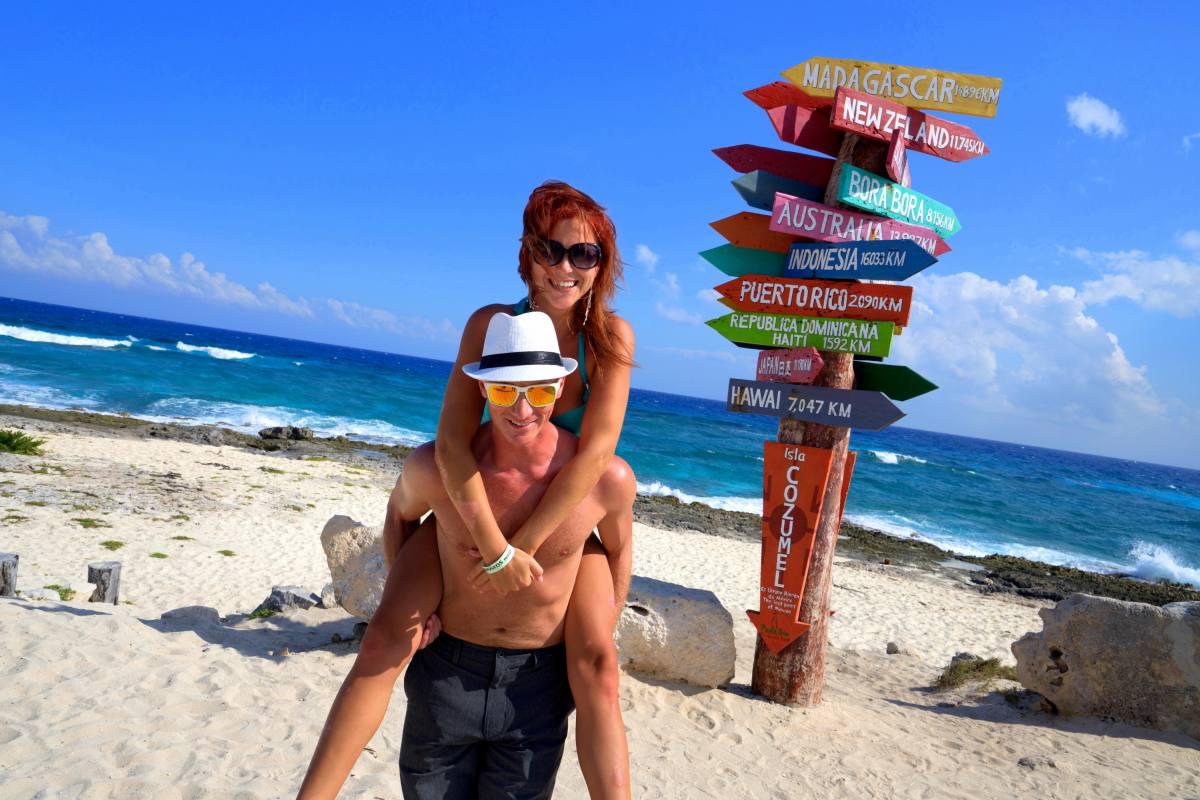 ---
Private Driver
If you want a hassle-free option, a private airport transfer is your best option. The transfer by the private driver is mostly recommended for small groups of 3-4 people as it's most cost-effective.
If you're traveling with kids, you might just want to book it. It's about $60 for a group, not per person.
Always pre-book your transfer online, as you WILL overpay at the airport last-minute. You can prebook your transport to Playa with Cancun Airport Transportation.
---
Airport Shuttle to Playa del Carmen
Shared shuttle to Playa del Carmen costs about $22 and can be pre-booked online here to avoid any hassle upon arrival.
They will take you directly to your accommodation in Playa del Carmen, so there's no need to find a taxi or anything else (that's a bonus over the ADO bus).
Keep in mind that while it might seem super appealing at first, you might need to wait for the shuttle to fill and then stop at various locations.

---
ADO Bus from the Airport to Playa del Carmen
Once you leave the customs area at the airport, there will be an ADO bus company booth to purchase tickets. Buses run every 40 minutes. You can pay in either Pesos or Dollars (200 pesos or 10 USD).
Once you arrive, there will be many taxis available that can take you to your hotel. It should cost you around 60-100 pesos from the station to anywhere in Playa.
It might be slightly confusing to find the area where the bus stops, and you might be surrounded by taxi drivers trying to offer you a deal, but just pass through them.
Remember that there is NO free Wifi at Cancun Airport, so don't count on finding your hotel reservation upon arrival.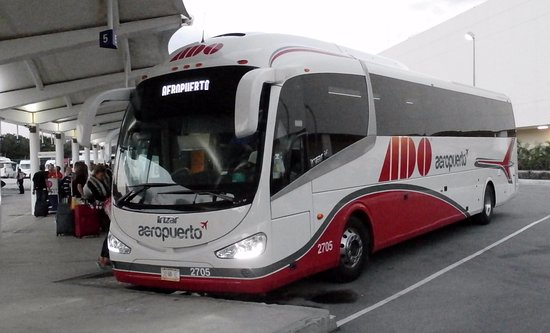 ---
Rent Your Own Car in Mexico
Renting a car in Mexico is easy, affordable and driving is just fine. Americans tend to scare everyone about driving in Mexico, but in Riviera Maya it's really just like anywhere else. I think there are worse drivers in Los Angeles.
Read more on renting a car in Cancun here. It's a great way to get around secret cenotes and other attractions before all other tourists arrive on giant tour buses.
---
How to Get from Downtown Cancun to Playa del Carmen?
To travel from Cancun to Playa del Carmen it's also not different and very affordable.
Colectivo:
Take a colectivo (shared public van) that departs from across the street from the ADO bus station. Prices are not fixed, but it should cost you just a couple of dollars, so this is definitely a cheap option.
You'll pay the driver in cash when you leave.
ADO Bus:
A bus is also a great option. The ADO Cancun – Tulum bus runs over 50 times per day, multiple times per hour. The ADO station in Cancun is in Downtown Cancun (Calle Pino, SM23, MZ56, Lt 1 y 2, Centro, 23, 77500 Cancún). A ticket costs around 80 MXN ($4) – more than colectivo, but still pretty cheap.
Taxi:
A taxi from Cancun to Playa del Carmen should cost you about $45.