Traveling to London with a baby or toddler might seem daunting, but remember: there are plenty of London moms living in the city and navigating their daily lives so it's possible 🙂
Flying with Babies to the UK and London
Flying to the UK is no different than flying with a baby anywhere else (more tips on flying with a baby and toddler here), but one important thing to note is leaving from Heathrow Airport.
Honestly, after 100-something flights around the world with kids ever since they were a few days old I thought nothing can catch me off guard… until leaving from Heathrow Terminal 5.
They are extremely strict on liquids and baby food. I'm used to bringing milk, juice, water for a baby and all you need to do is put it separately so the TSA can test it. Not in London.
Turns out you're allowed only milk and mushy food for babies up to 12 months, but nothing beyond one. Not even milk! I've had no idea and after our milk and juice ran through the scanner the lady said that we cannot take it and told us that because I haven't dumped it before the scanner she now has to throw away our sippy cup – I was horrified.
Eventually, they called a supervisor and made an exception that we could dump the liquid and keep the cup, but you might not get so lucky – dump your liquids apparently.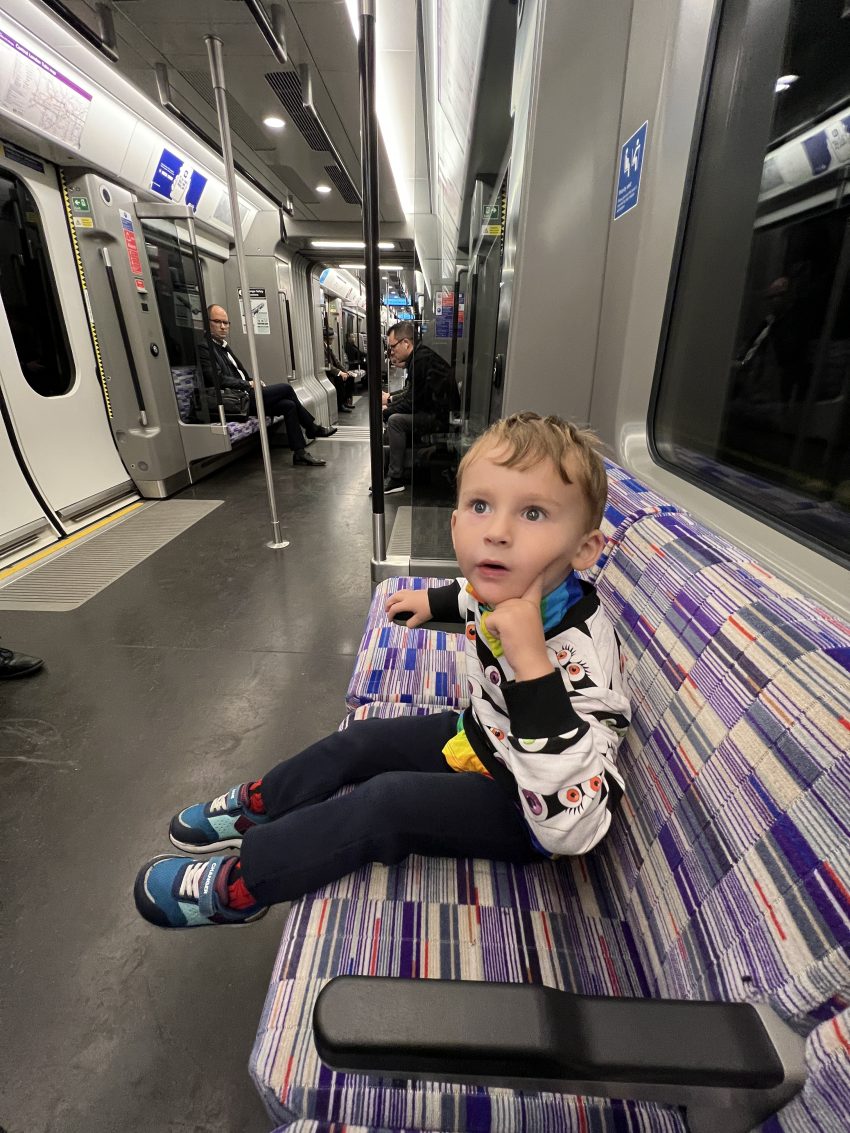 Getting Around London with a Baby or Toddler
London has a great public transportation system, on top of being very walkable. You really don't need anything else, including trips to/from the airport.
The tube is fantastic and quicker than cars, so it's a preferred mode of transportation. Keep in mind that the London Underground is actually over 150 years old and therefore as you can expect from such an old infrastructure system, so trains can get hot inside and accessibility wasn't important when they built it.
Newer trains naturally have elevators and platforms, but you'll be carrying the stroller through the flights of stairs getting in and out most tube stations. There is a 'Step Free' Tube map to help navigate the underground with a wheelchair, buggy or pram, but realistically be prepared to carry it at times.
Then there are London buses. While not all London buses will have ramp access, you can easily get on with a stroller. Plus, you'll get to see the city.
Children under the age of 11 are free on the London Underground.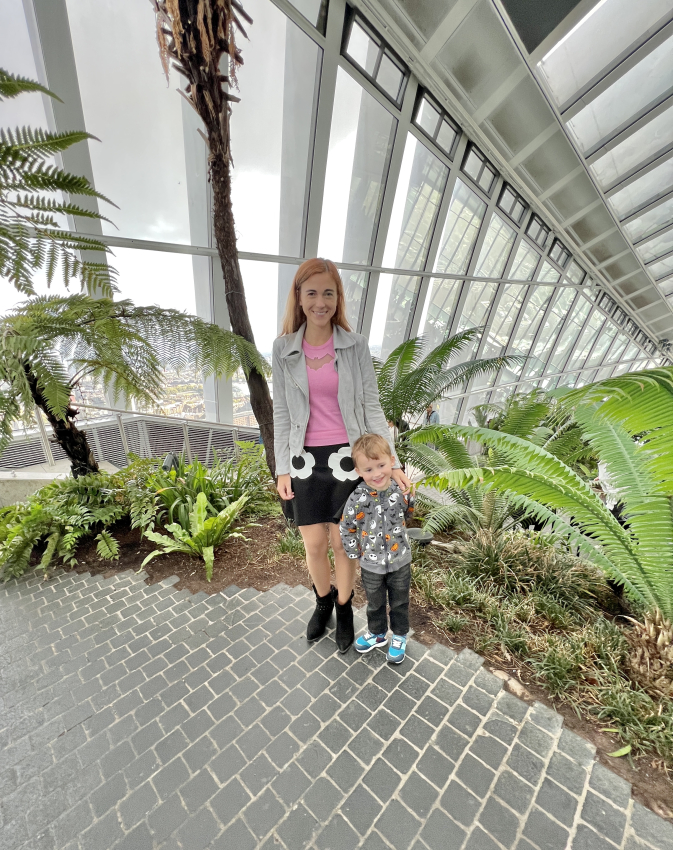 ---
Is London Stroller Friendly?
Yes and no. Yes, because London is a very walkable city and you can walk freely with your stroller on the sidewalks everywhere.
Is baby carrier better to bring to London? I'll say you might want to bring both. Local people do use strollers in London so you will be just fine as long as it's not a giant stroller – travel strollers like Babyzen Yoyo are the most common.
You need a stroller that folds easily and quickly if you need to fold it, has a rain cover (because as we all know, London is rainy) and can be stored in small hotel rooms.
Personally, I cannot imagine having a baby strapped to me 24/7 as we're exploring all day without having anywhere to put the baby down even at meals. We tried it once and my child had enough after a 2 hour hike, so all day would be too much.
But, it doesn't hurt to stuff one under the stroller in case you want to see something where you cannot take a stroller (eg. parts of the Tower of London, Madame Tussaud, Harry Potter World at times). When strollers aren't allowed there's always a stroller parking available.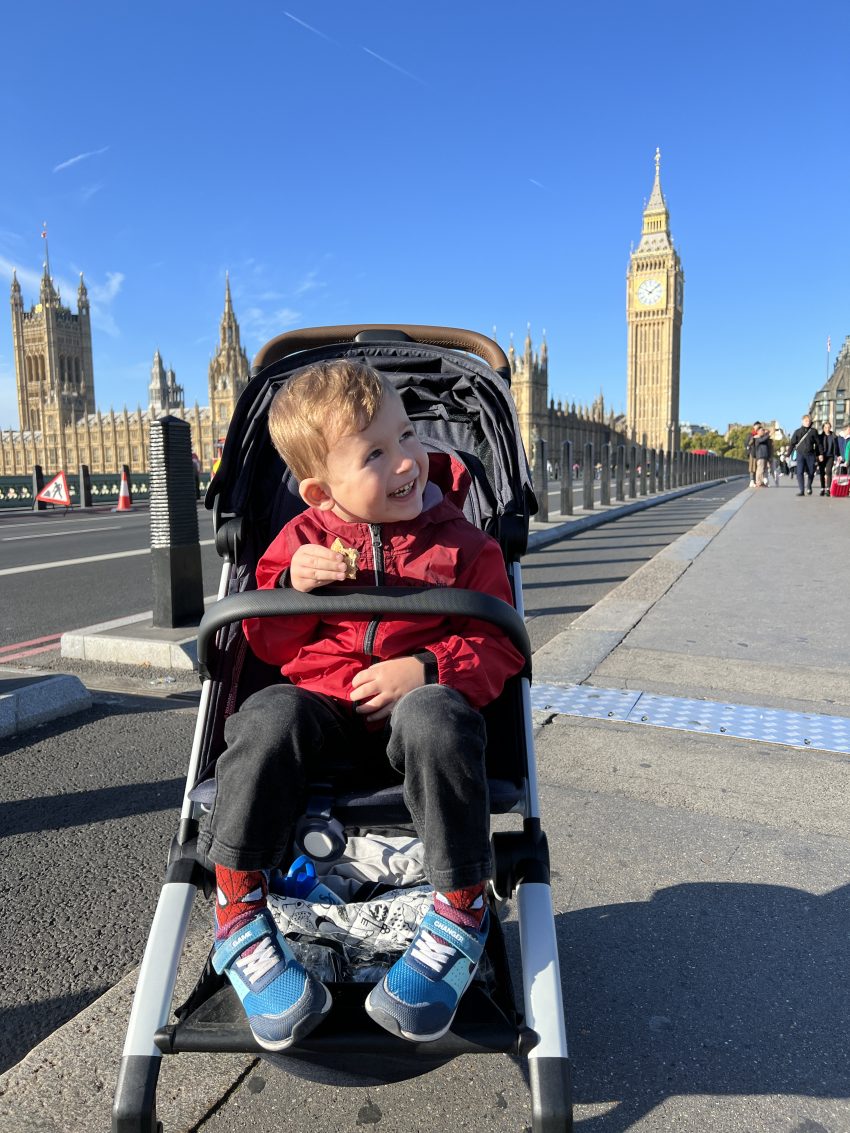 Do You Need a Car Seat in London?
99% of Europeans won't be using a car seat on top of the stroller for their baby to walk around London as it's very unhealthy for their spine and lungs, so everyone uses bassinets on their strollers. This naturally results in a lack of car seats because realistically speaking you won't be dragging a car seat with you on your escapades…
This is why UK law states that when travelling in taxis children under three may travel without a car seat. London taxis have bigger spaces so you can actually roll your stroller into them without having to fold anything – in fact, it also works for wheelchair users as there are seatbelts there as well.
However, just because you can use them doesn't mean you should. The obvious issue of safety aside taxis in London are very expensive and take forever because of the traffic. It's honestly not worth it.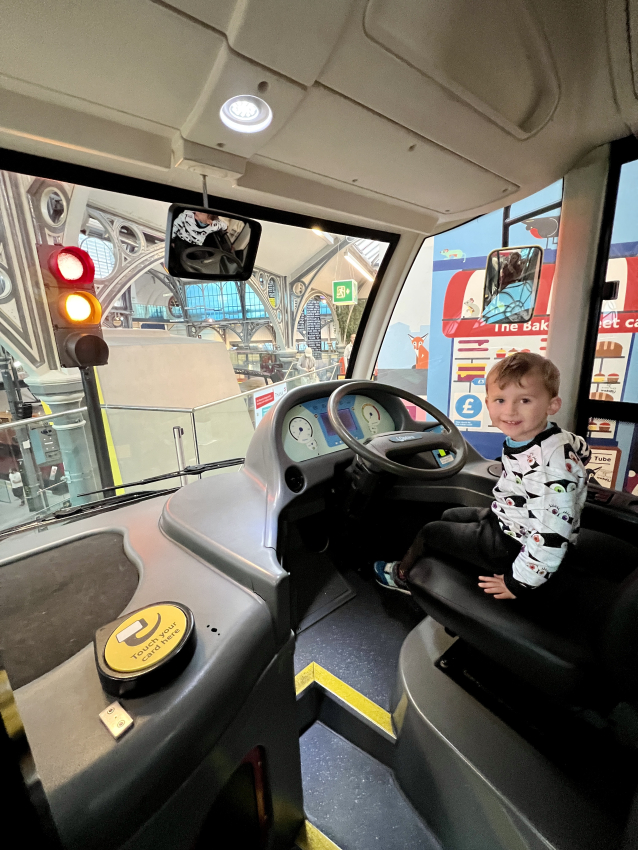 Traveling to London with a Baby: Basics
When you only have a baby traveling is super easy, because you don't need to plan activities for them. It all comes down to what do you want to do.
Obviously, once you have a toddler things get trickier as they need more stimulation and activities.
While London is full of overworked and sleep-deprived people (I know, I've been one of them at some point), it's also very baby friendly. You can even find special screenings where moms can bring their babies with them and watch a movie.
You can go to a pub with a baby or toddler and it's completely normal, everyone does it and it's pretty common to bring kids to eat at the pub as well.
Where to Stay with a Baby in London
With or without the baby it's always essential to pick a central location. I usually prefer hotels over AirBnBs with kids, mostly due to amenities, so I can recommend a few options in London:
If you want to splurge – Taj 51 Buckingham Gate Suites
If you want a standard hotel with a good location – Park Plaza Westminster Bridge London
If you want cute Harry Potter themed rooms – Georgian House Hotel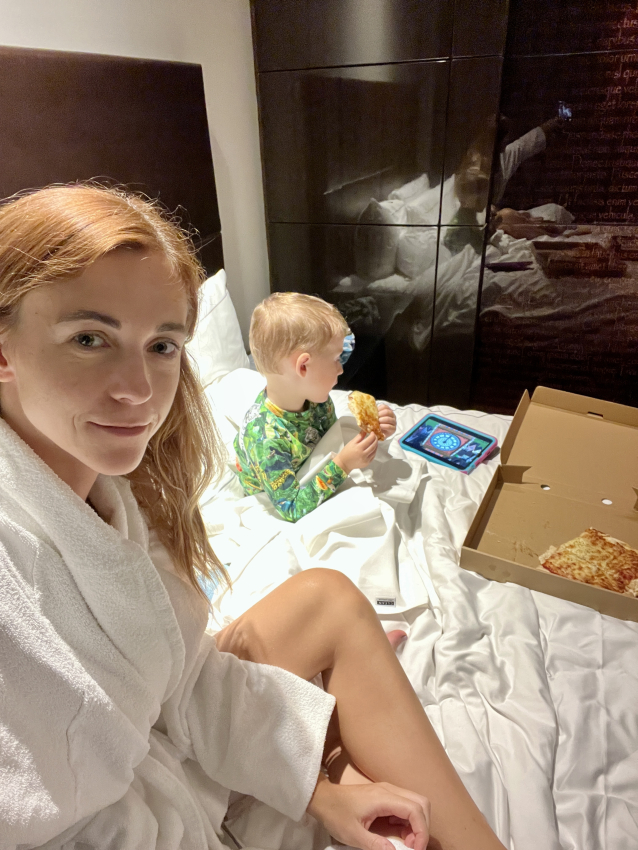 ---
Baby Products and Diapers in London
London is actually a really easy place to buy baby supplies. Boots, LloydsPharmacy and Well Pharmacy are three of the largest chains in London and they have everything you might need on top of baby items and food being sold at grocery stores.