The number of people visiting the Middle East has increased significantly over the past couple of years due to the emergence of some of the region's most prominent places, such as Dubai.
But plenty of other beautiful places are also making their way into the spotlight, such as Istanbul and Jordan.
Some of the most common things people want to do are visit the pyramids, camp in a tent in the desert and go to the top of the world's tallest building. There's also the Valley of the Three Kings, a popular hotspot, and the Dead Sea.
The Middle East is a must-visit for anyone looking to experience the nightlife in Tel Aviv, the desert in Oman, or one of the world's wonders in Petra. It also offers a warm climate during the winter season, making it an ideal travel destination, so let's check out all the best places to visit in the Middle East.
1. Petra, Jordan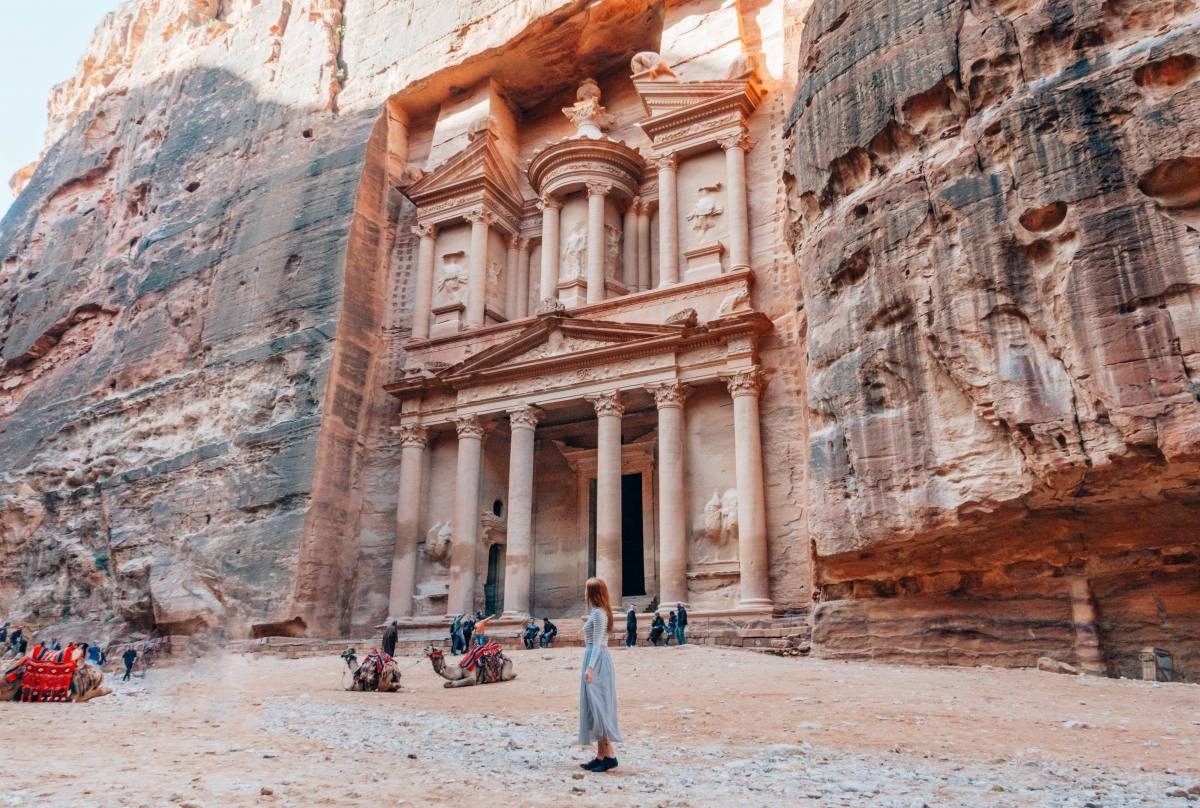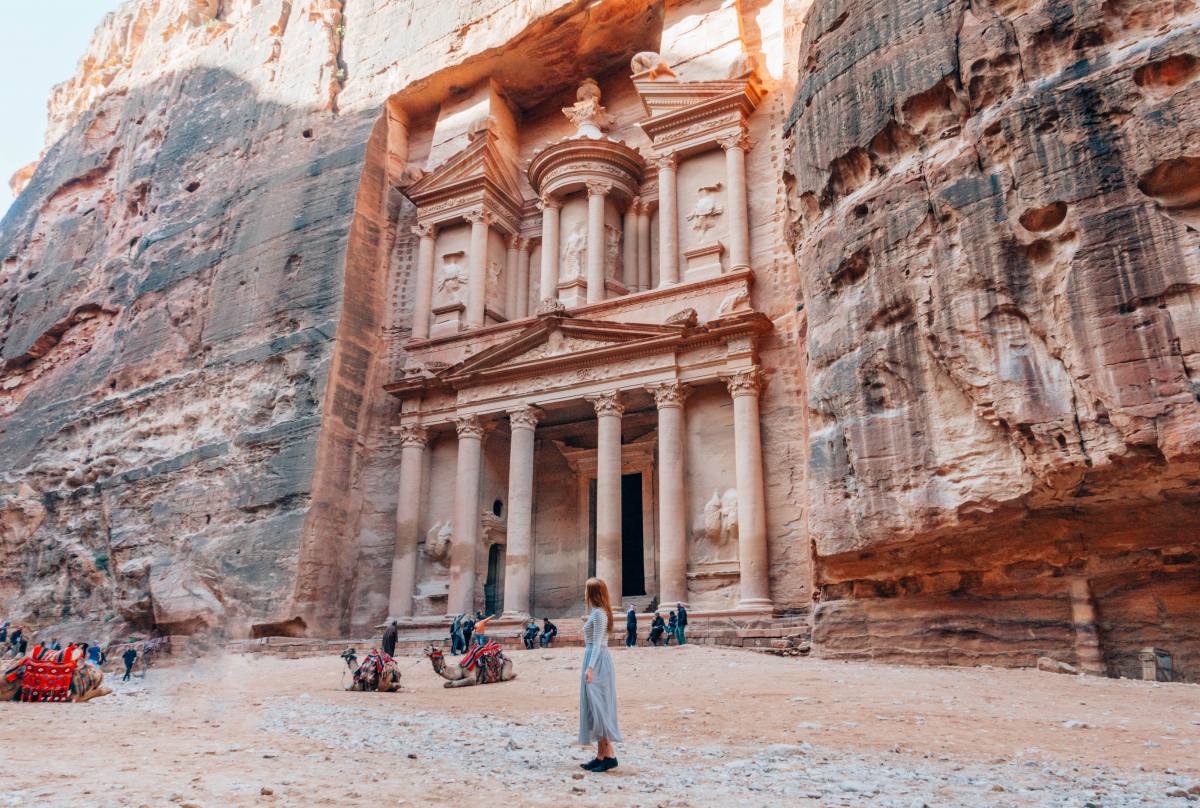 Due to its tourist attractions, Jordan has been regarded as one of the most popular countries in the Middle East. It's no surprise that it was voted one of the world's seven wonders.
If you're a fan of architecture or history, then you'll want to visit this city. It dates back to the third century making it one of the oldest cities in the world. Most buildings were constructed using the surrounding mountains and rocks making it an incredibly unique place to see.
One of the most prominent landmarks in the city is the Ad-Deir monastery. You can also visit notable sites such as the Bab-Al-Siq and the Treasury. In addition to these, plenty of hiking trails can be found near the outskirts of Petra.
Note that because of its popularity, there are some things you should consider when planning your trip to Petra so you can try to beat the crowds for a more enjoyable experience.
Recommended Tours:
Petra, Wadi Rum, and Dead Sea 2-Day Tour
Private Petra Day Trip Including Little Petra from Amman
---
2. Istanbul, Turkey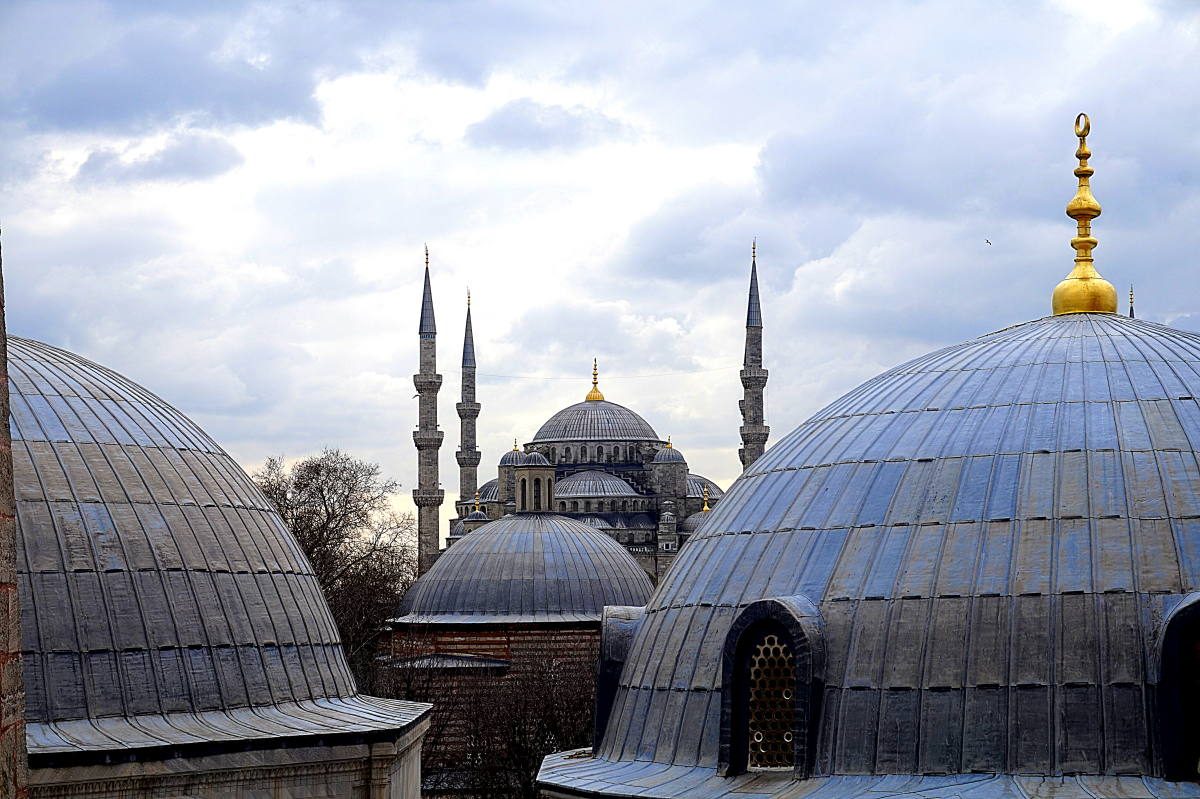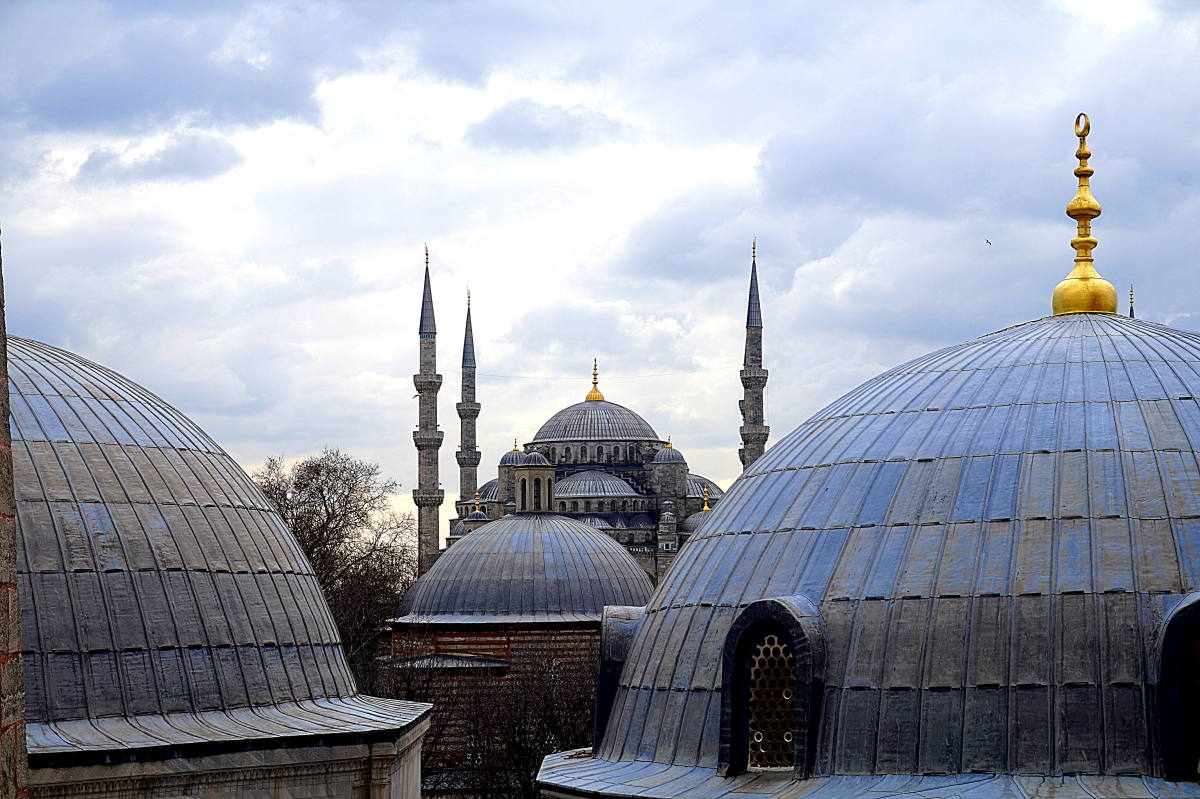 Istanbul, Turkey's capital, is a magical place known for its architecture and art. Whether you are planning on traveling the country or simply exploring the capital, this safe city offers a lot.
Its rich history is not easy to explain, but the numerous sites and monuments found here will help you understand the story of various ancient civilizations.
Located on both the Asian and European continents, Istanbul is known for its beautiful mosques and minarets.
Some of the most prominent monuments in the city include the Ottoman Mosques, the Topkapi Palace, and the Grand Bazaar, but there is a huge list of things to do in Istanbul. Plus, the city offers various shopping and dining options for a fully rounded experience.
Recommended Tours:
All in One Day Istanbul – Historical Tour of Istanbul with Bosphorus Cruise
Blue Mosque, Basilica & Hagia Sophia – Combo Tour
---
3. Isfahan, Iran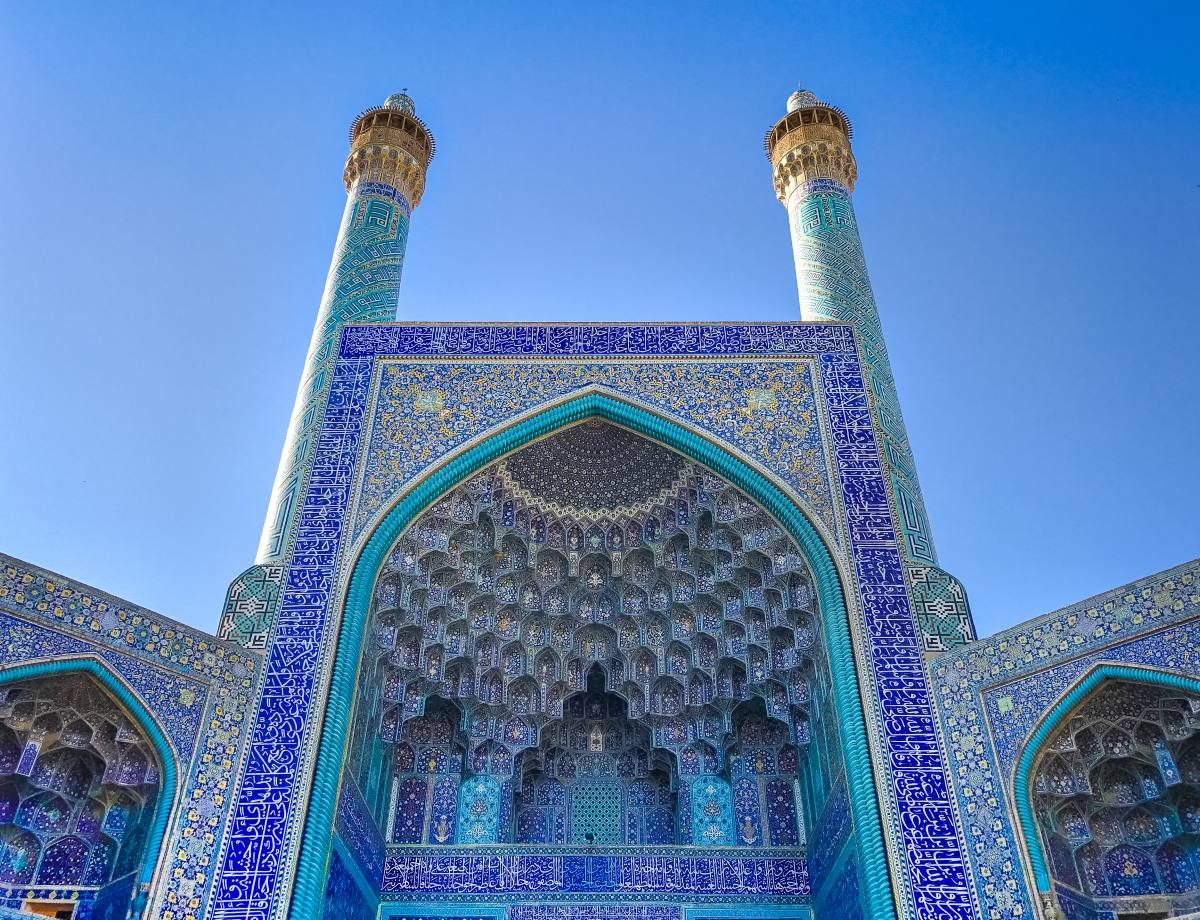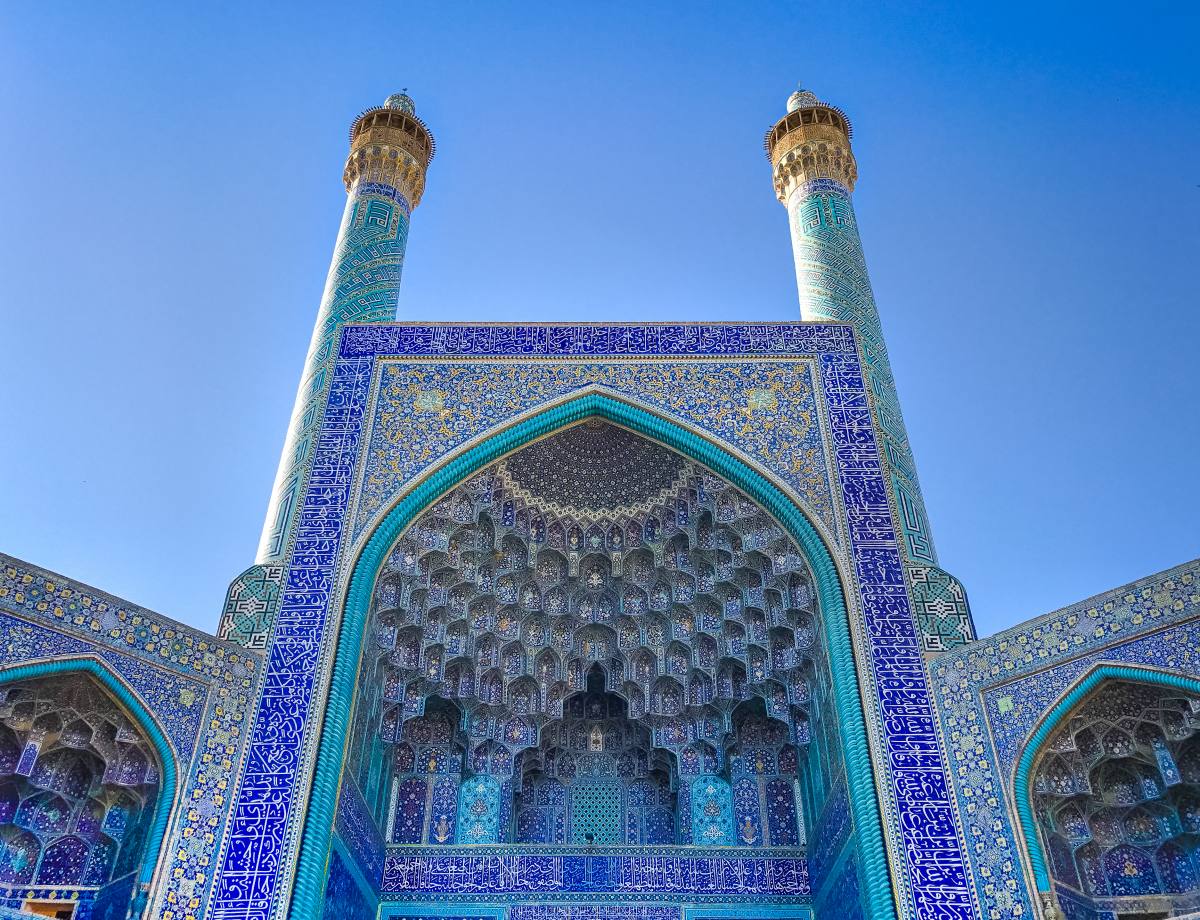 Isfahan is known for its Perso–Islamic architecture and waterways crossed by numerous impressive bridges, such as the Si-o-Se-Pol, which has 33 amazing arches.
One of my first tips for visiting Iran is to take a stroll through the city in the evening. It's a delightful way to enjoy the grand central square (which used to be a polo field), elegant palaces, and mosques.
The souq or market at the southern end of the city is a must-visit place for anyone who travels to Iran. It's filled with fascinating shops and stalls selling spices, carpets, jewelry, pottery, and more.
Backpacking in Iran is an amazing experience, just make sure you know how to get a visa for Iran before you set off.
---
4. Baalbek, Lebanon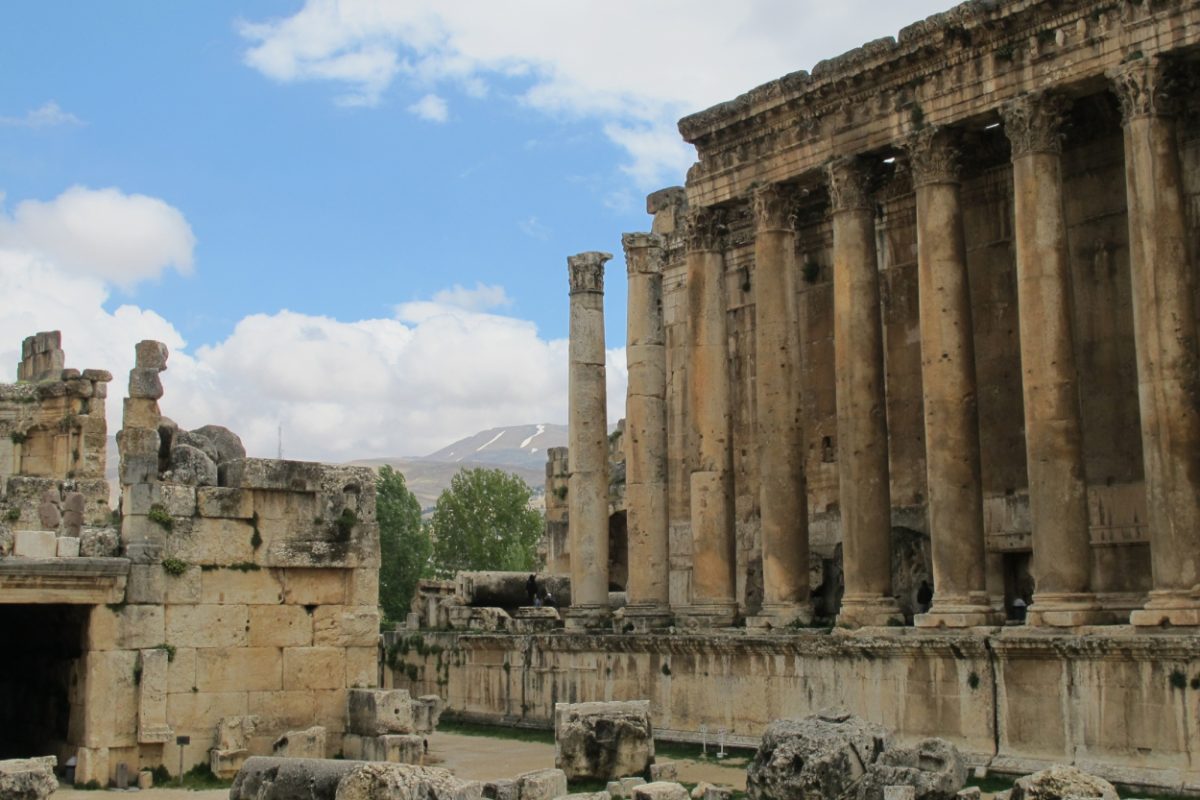 The Roman Empire once spanned from Western Europe to the Middle East and all the way to North Africa, was the greatest in history.
Today, many of its ruins are tourist attractions that draw hundreds of people daily and one of the most impressive Roman ruins outside of Rome is the site of Baalbek, Lebanon.
Other than its impressive Roman ruins, this region also has plenty of beautiful natural places to explore making it a place you have to see, especially for those that are heavy into history! And if you are concerned about safety, make sure to read about my experience here.
Recommended Tours:
Guided Small-Group Tour to Baalbek, Anjar and Ksara with Lunch
Private Baalbek Tour
5. Palmyra, Syria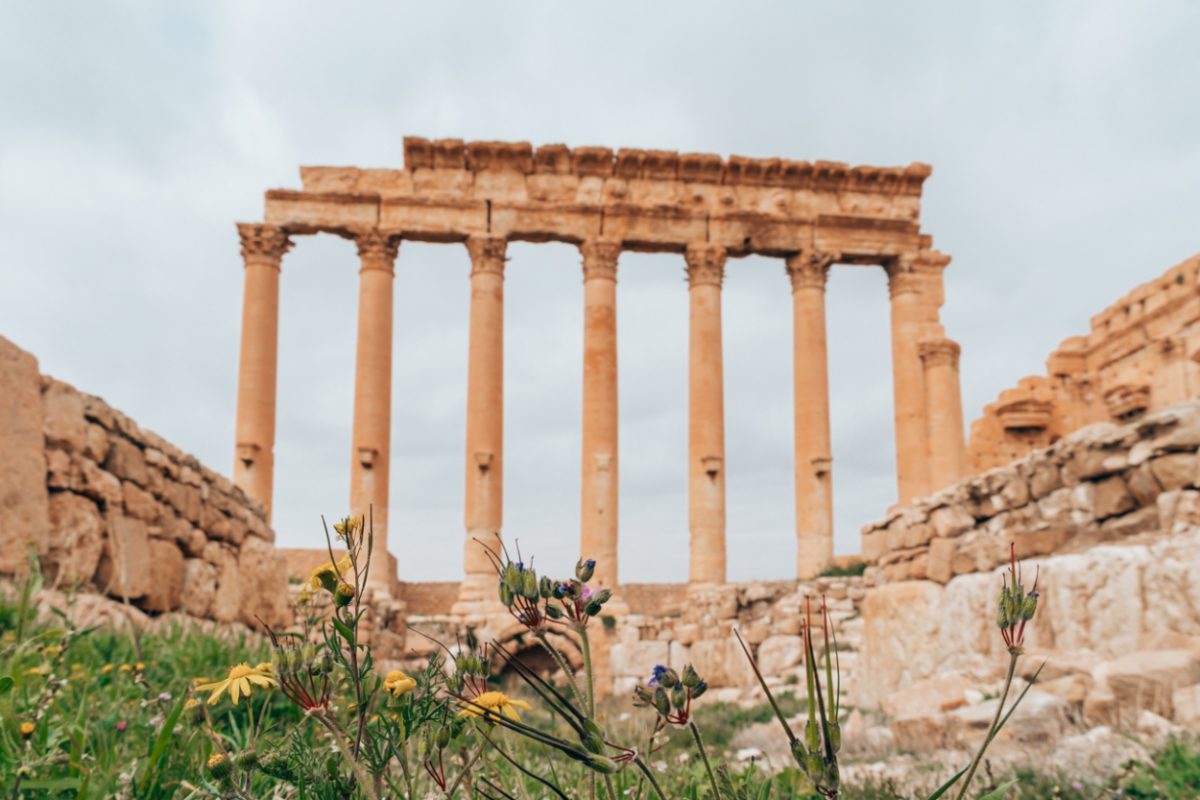 An oasis in the middle of one of the largest deserts in the world, Palmyra dates back to the 2nd millennium BC. Even The Bible and other historical writings refer to the city making it a significant place to visit as a tourist for anyone interested in both religion and history.
The city of Palmyra in Syria was once a flourishing center of the ancient world. Originally called Tadmor, it was a commercial hub that was a focal point along a major trade route.
During the 1st century BC, caravans and other wealthy individuals started stopping by the area to trade, which was a vital part of the Silk Road.
Today you can visit the ruins and see that many of the city's buildings and structures were not destroyed during the civil war in Syria. On the contrary, Pamyra's impressive ruins can make for some incredible photos.
The Temple of Bel is one of the most prominent structures in Palmyra, and it was built to honor a Babylonian deity. Other notable sites in the city include the Grand Colonnade and the Tetrapylon.
It also has a variety of funerary and burial sites, arched gates, a theatre, and the Senate House. While what remains standing is already impressive, the government of Syria and UNESCO are constantly working together to restore the city to its former glory.
6. Sharqiya Sands, Oman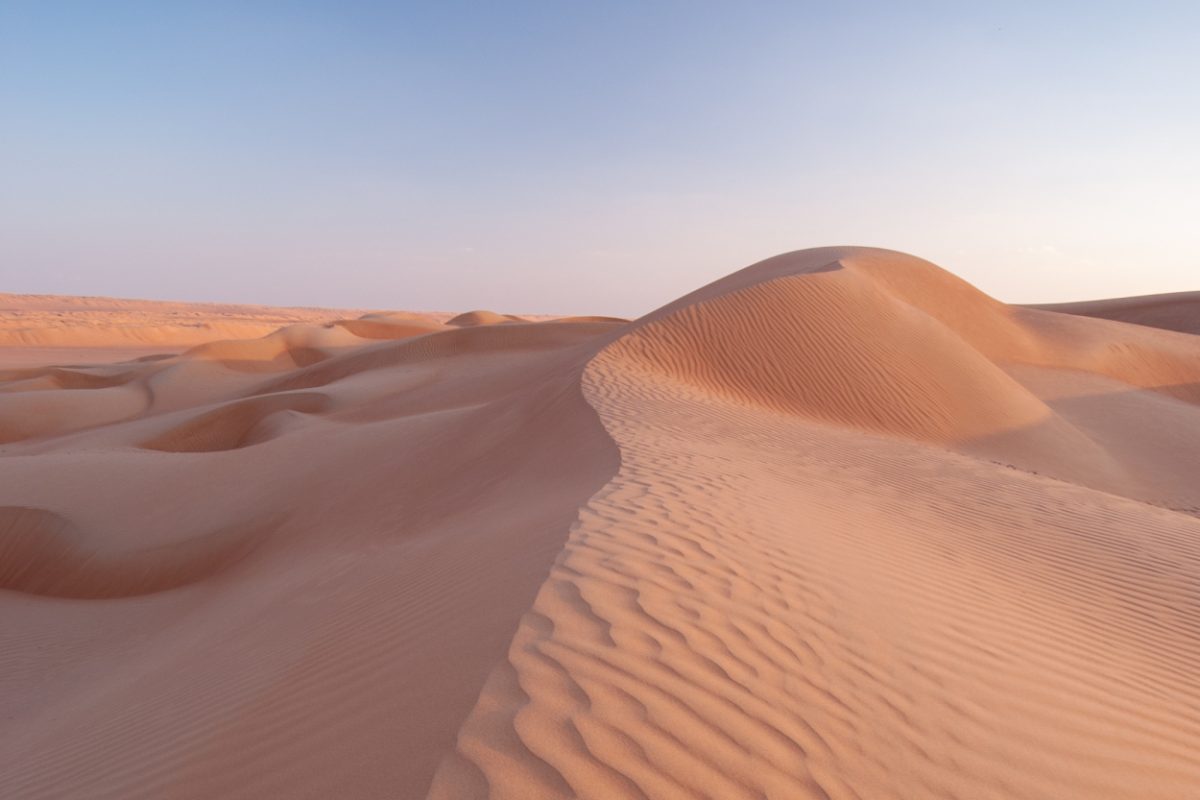 You simply cannot visit the Middle East without experiencing the beauty of its vast deserts.
The Rub Al Khali or the "Empty Quarter" is a desert region shared by Oman, Saudi Arabia, Yemen, and the UAE, but one of the most popular areas for travelers is the Sharqiya Sands, located in Oman.
Here you can enjoy various activities, such as sand surfing, dune bashing, and camel rides. Or simply take a walk and see the incredible sunsets over the never-ending sand dunes.
Recommended Tours:
From Muscat: Private Desert Safari and Overnight
Wadi Shab and Bimmah Sinkhole Group Full Day Tour
---
7. Socotra Island, Yemen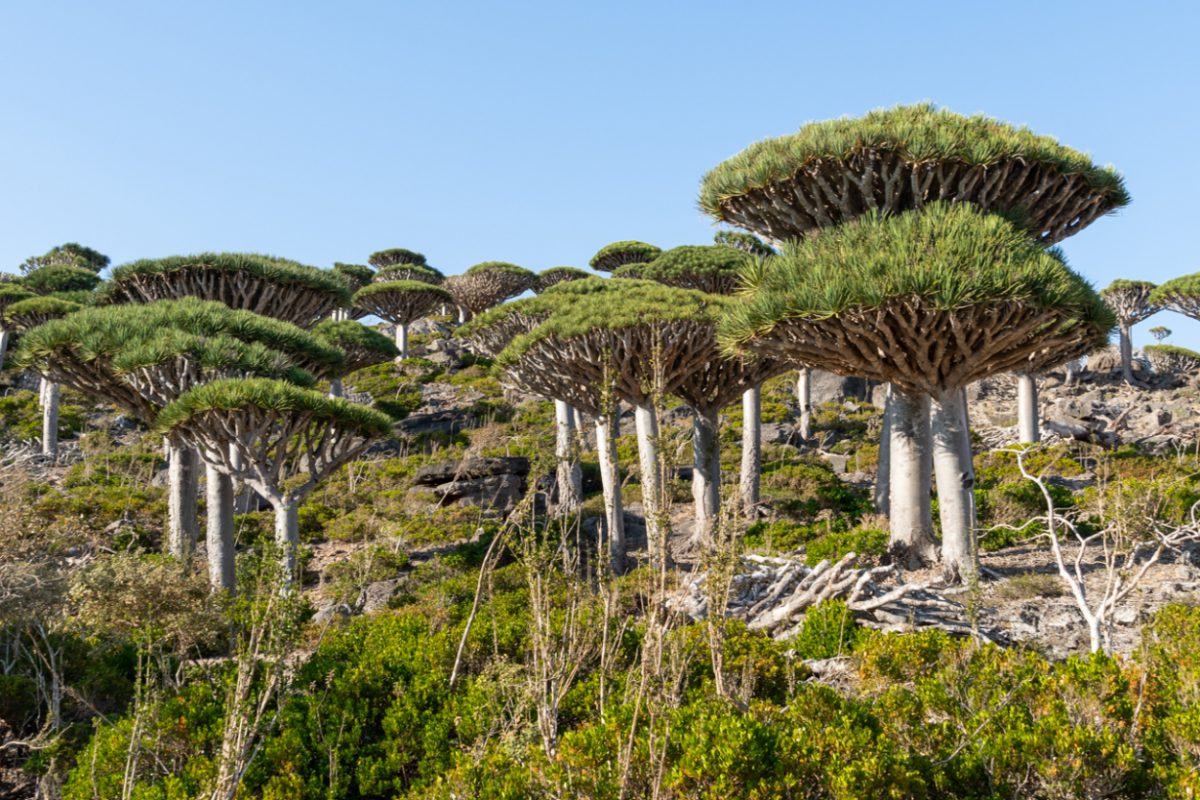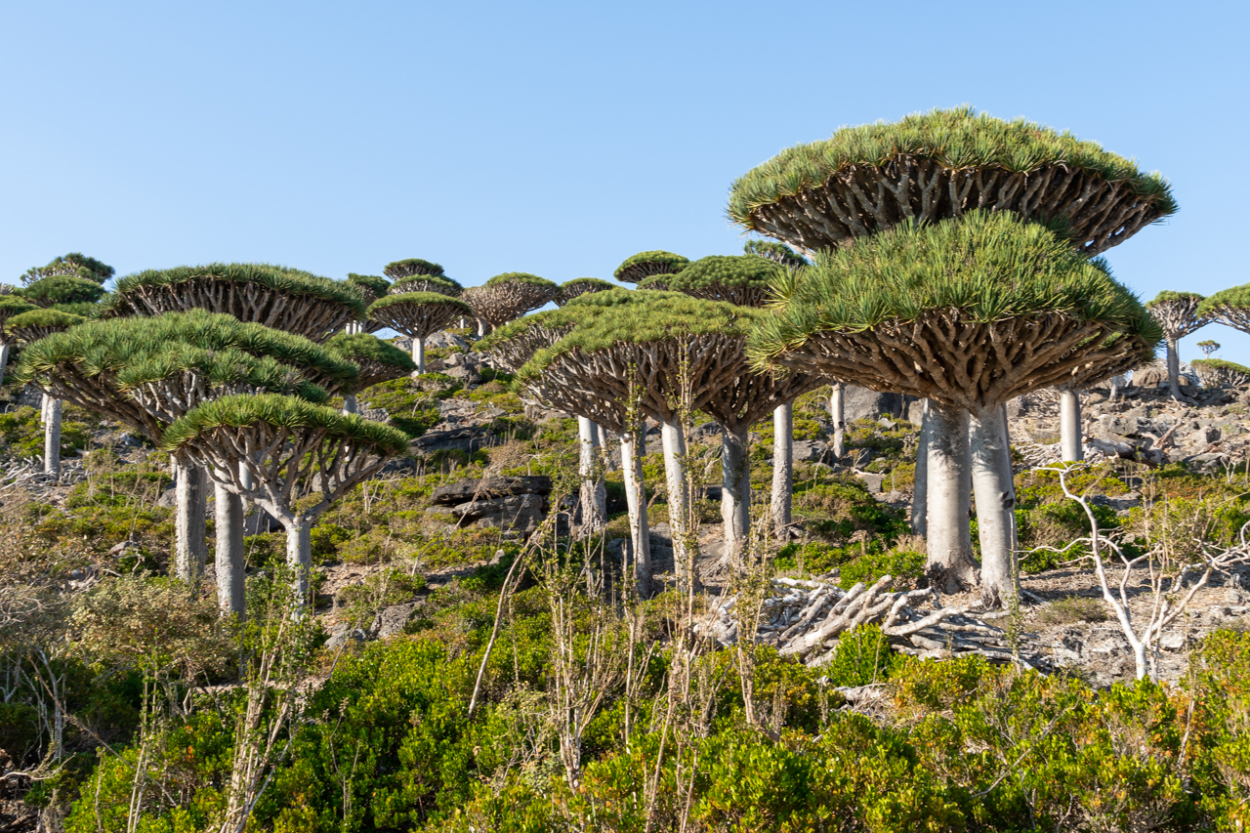 Socotra Island is a unique place that you will never forget. There is so much to do here! It's perfect for those who love the outdoors and beaches, but it's also great for cave dwellers too.
The numerous stalagmites and stalactites in Hoq Cave are fascinating, but what stands out is its massive size and depth. As you go deeper, the temperature gets more humid. In the end, the water fills a plateau.
If you're more of a beach and water person, make sure you get the opportunity to snorkel in Socotra. So many people are blown away by the number of amazing corals there. Dihamri has some of the best!
This island takes a little bit of planning to organize your trip, so make sure to check out my full guide before visiting.
---
8. Old City of Jeddah, Saudi Arabia
Despite the rough conditions of its streets and crumbling buildings, Al Balad is still a great place to visit. It's a fascinating historic site that's been around for centuries.
During the seventh century, it was founded as a trading center that served as the main gateway to Saudi Arabia's largest city, Jeddah. It's also known for its traditional architecture, which features coral stone and latticed windows.
The pilgrimage road to Mecca passes through Al Dahab Street, which retains a bit of Arabia's past. It's where street vendors and merchants sell trinkets and clothing and is also a great place to pick up unique gifts (just one of my tips for traveling to Saudi Arabia).
However, one of the most prominent buildings in Al Balad is the Bait Nassif, where King Abdulaziz stayed when he was in the city of Jeddah.
Recommended Tours:
Jeddah: Al-Balad Historical Highlights City Tour
Jeddah Old Town Tour (Al Balad)
---
9. Valley of the Kings, Egypt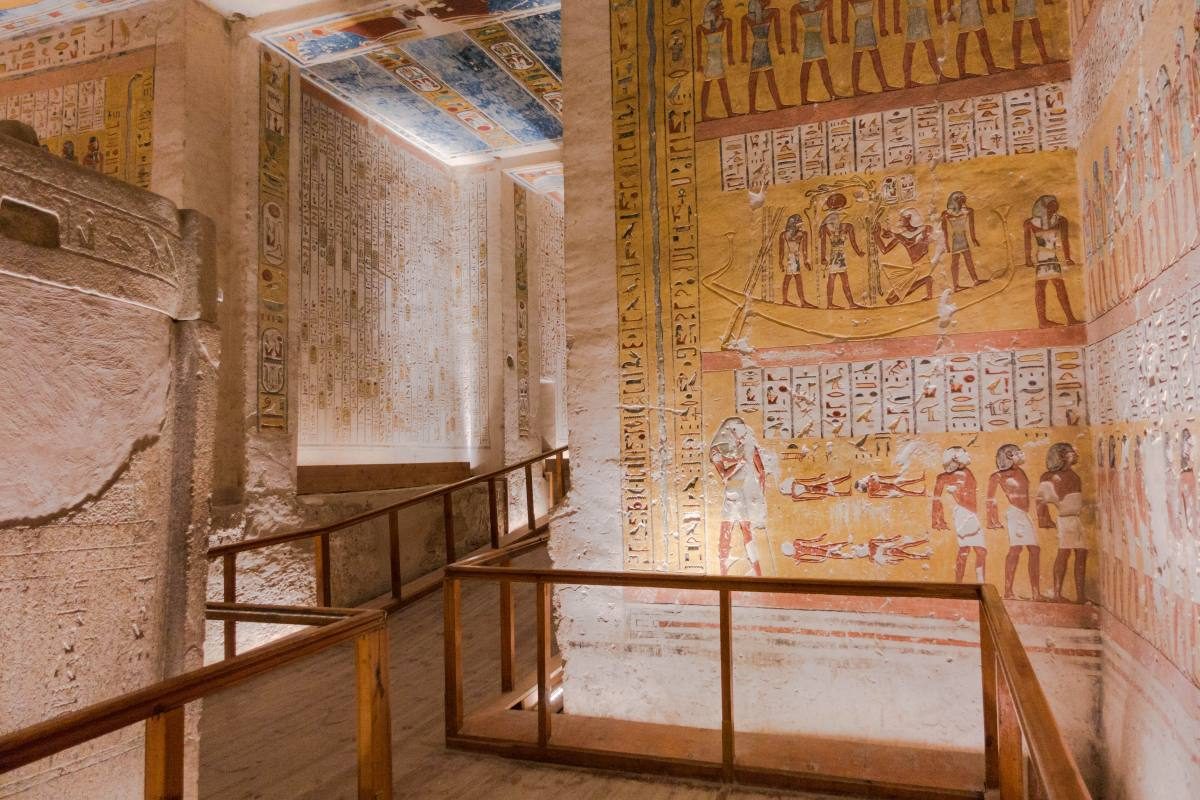 Besides being one of Egypt's most beautiful attractions, the Valley of the Kings is also an important historical site in the Middle East.
Archaeologists have unearthed essential details about the ancient Egyptians' burial ground near the city of Luxor.
Being one of the top places to travel in Egypt, It's easy to reach from Cairo by train, cruise, or coach. You can visit many of the Valley of the Kings' ancient tomb sites and view their paintings, plus the authorities will even allow you to enter certain areas at certain times of the day.
Recommended Tours:
From Hurghada: Luxor Valley of the Kings Full-Day Trip
Private Sightseeing Day Trip to Luxor w/ Guide
---
10. Holy Land, Jerusalem
Although Jerusalem is currently under the control of Israel, it can be considered the capital of Palestine should it ever become an independent state. East Jerusalem, which Arabs mainly inhabit, is the city's most important region.
It is full of history and tradition and a great place to visit for anyone of the Jewish, Muslim, or Christian faith. Its modern and vibrant nightlife and food scene make it an ideal place to spend your time.
The Church of the Holy Sepulchre sits on the place where Jesus was crucified. You can reach down the floor's hole to touch the sand where his blood was shed and walk the way he did when he carried his cross.
Another one of the most prominent structures in Jerusalem is the Tower of David, a religious and historical monument located in the city's skyline. Although it's named after a biblical king, it dates back to the medieval period.
The complex includes remnants of structures from earlier periods, such as the First Temple, which dates back to around 1006-586 BC, the Hasmonean Period, and the Herodian Period.
One of the most significant factors that set this structure apart from other historical attractions in Jerusalem is its location. It's situated at a strategic point between the western and eastern portions of the city, which is close to Jaffa Gate.
Recommended Tours:
Full Day City Tour of Jerusalem
Private Custom Tour with a Local Guide Jerusalem
---
11. The Dead Sea, Israel/Jordan
The Dead Sea feels like you're floating in space. This body of water is the lowest on Earth and has a salt content that's ten times higher than seawater. Because of this, its dense texture allows our bodies to float effortlessly.
The Dead Sea is incredibly salty and doesn't have life forms other than microorganisms and algae. Despite its natural state, water has various health benefits. Its elevated oxygen level helps remove toxins from the body and reduces the appearance of dead skin cells.
This natural wonder can be added to your Jordan or Israel travel itinerary since it's located on the border between the countries. When visiting a beach, ensure it has access to natural mud on its seafloor for the full experience. Some beaches don't have this, so you'll have to buy it from vendors.
Recommended Tours:
From Jerusalem: Masada & Dead Sea Full Day Tour with Pick Up
Amman: Petra, Wadi Rum, and Dead Sea 2-Day Tour
---
12. Dubai, UAE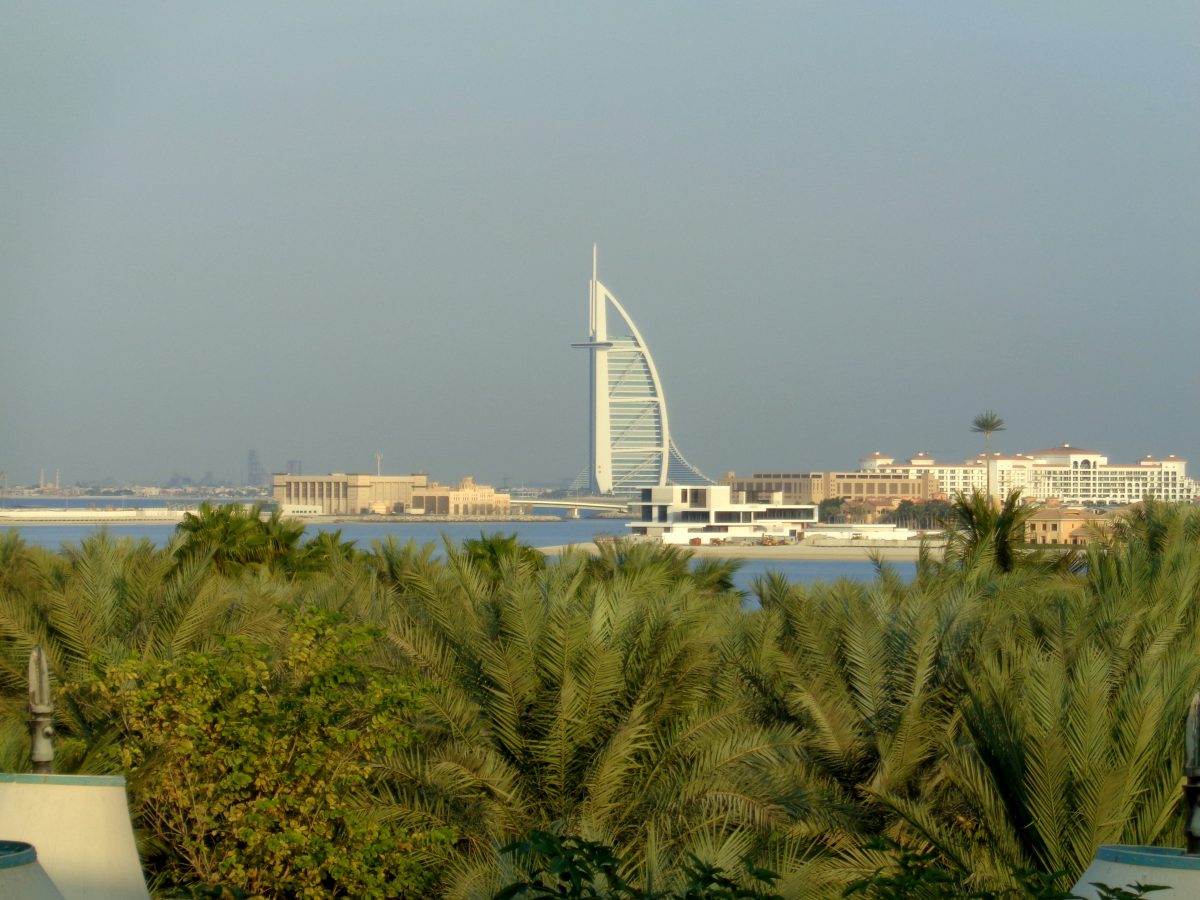 There is so much to do in Dubai it can be hard to know where to start.
Dubai is known for its glittering skyscrapers, desert safari opportunities, and sandy beaches, but one of the most prominent landmarks in the city is the Burj Khalifa, the world's tallest building. From its 148th floor, you can enjoy incredible views of the city.
One of the most popular places in Dubai is The Dubai Mall, near the Burj Khalifa. This massive mall features various restaurants, cafes, and retail outlets, and it also has an indoor ice skating facility, a huge aquarium, and a dazzling fountain.
You must also visit the Miracle Garden, the Al Fahidi neighborhood, and Dubai Creek to get a taste of the city's traditional architecture, cultural centers, and souks. You can also end your trip by sailing through Dubai Marina and Palm Jumeirah waters.
PS: Check out my guide to luxury on a budget for how to save some money while traveling to Dubai.
Recommended Tours:
Dubai: City Tour with Creek, Souks, Mosque, and Burj Al Arab
Dubai Desert 4×4 Dune Bashing, Self-Ride 60min ATV Quad, Camel Ride, Shows, Dinner
---
13. Pyramids of Giza, Egypt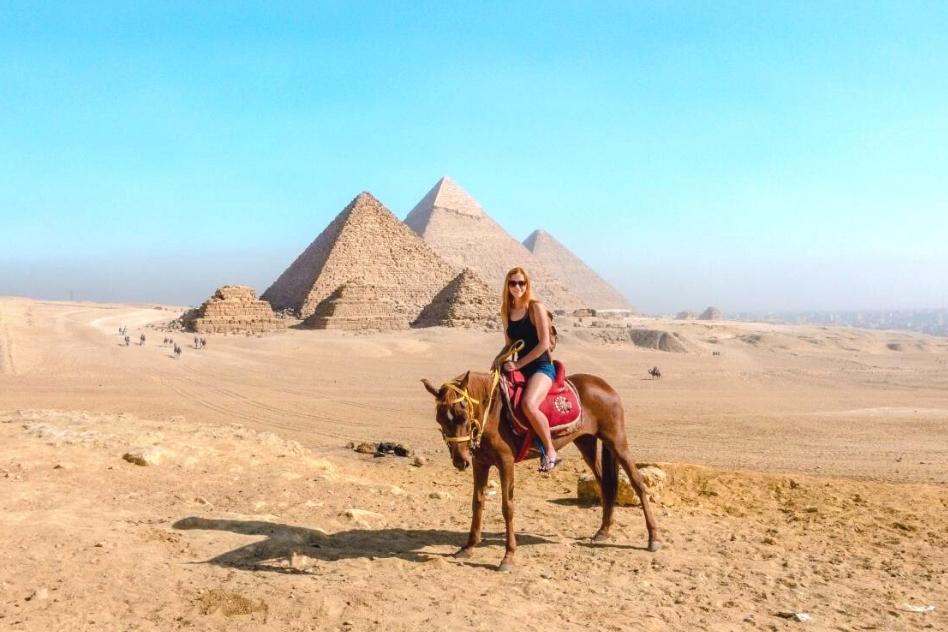 One of the ancient world's most majestic and fascinating natural wonders is the Giza Pyramids.
This site is in the Egyptian desert and is set in a beautiful, dusty landscape that is a must-visit for anyone wanting to learn more about Egypt.
It's hard to believe that this area is only minutes away from Cairo, a bustling city. The Pyramids of Giza are the only wonder that's still standing from the ancient world.
Recommended Tours:
Pyramids of Giza & Sphinx
Cairo: Pyramids, Sakkara & Memphis Private Tour with Lunch
---
Is the Middle East Safe To Visit?
Even though the media likes to condemn traveling to the Middle East, you should not assume that you're at risk when visiting.
You're likely to raise an eyebrow when you tell people that you're planning on traveling to the Middle East. However, be aware of adverse news reports and perceptions about the region.
There are plenty of beautiful and fascinating places to discover, and you can support local communities by taking the plunge.
Of course, there are some regions and countries which are unsafe to visit, and it's essential to have your wits about yourself when traveling there. But if you do your research and plan accordingly, the Middle East can be safe to visit as a tourist.