Traveling to Saudi Arabia has never been easier with its brand new visa system. Effective 27 September 2019, the Saudi Arabian (KSA) Government formally opened its doors to tourists.
For the first time in history, you can just pick up your backpack and travel to Saudi Arabia, whether you're a couple, solo female, or a group of friends. In fact, 50,000 people visited Saudi Arabia since it opened up (dated in November).
After visiting Saudi Arabia in 2019 I can tell you that it was one of the most rewarding and eye-opening experiences in my life. Simply because everything you hear about Saudi Arabia isn't usually pleasant and the reality is far from it.
However, before thinking of visiting Saudi Arabia as a tourist you need to get your visa first. Here's how to get your tourist visa to Saudi Arabia.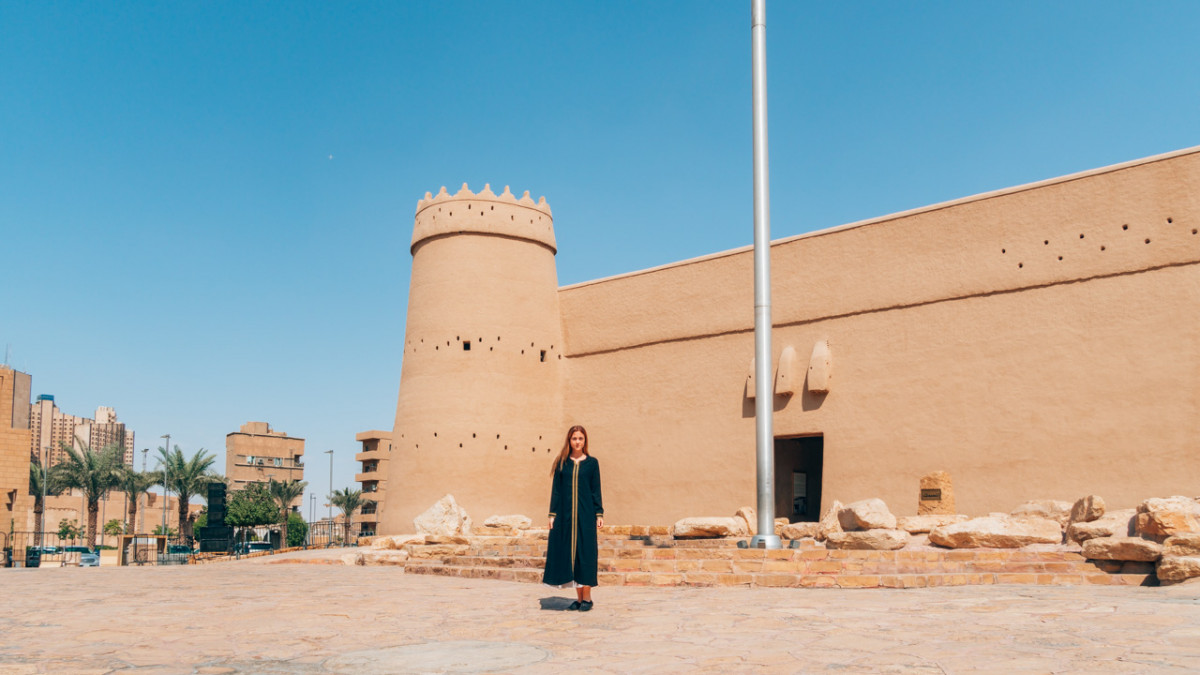 ---
Who's eligible for Tourist E-Visa to Saudi Arabia?
The whole process is very straight-forward and easy if you're from one of the eligible countries. If you're not, the Kingdom of Saudi Arabia promised they will be adding more countries to the list.
Citizens of these countries CAN get tourist E-Visa to Saudi Arabia:
All EU countries within Schengen Zone
Unites States
New Zealand
Canada
Monaco
Andorra
United Kingdom
Ukraine
Brunei
China
Japan
Kazachstan
Malaysia
Singapore
South Korea
Taiwan
South Africa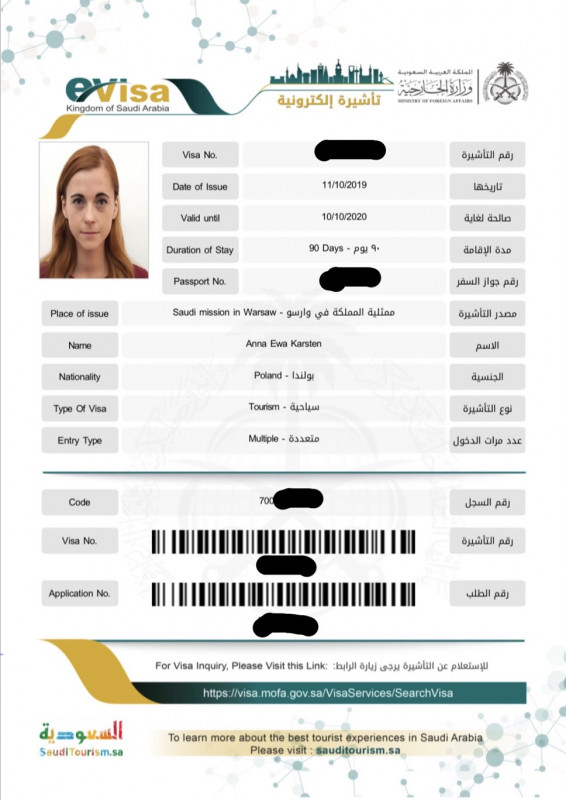 ---
How to Get a Tourist Visa to Saudi Arabia
How and Where to Apply for Saudi E-Visa as a Tourist
E-visa is finally available through the official website of Saudi Tourism. I saw e-visas being offered by other websites, but there's really no need to do it through a middle man.
You can apply for a visa by filling your passport information and uploading regular (2×2) passport photos.
While you don't need to provide your flight information, you need to indicate the intended dates of your first visit.
The system also asks you which hotel you'll be staying in first. In my case, I actually put a different hotel as I wasn't sure where will I stay and it was never an issue.
You're also required to pay for the visa online with your card. E-visa to Saudi Arabia costs 440 Saudi Riyals (about $120).
The visa is valid for 90 days of travel inside Saudi Arabia and it's multiple entries.
Less than 5 minutes after submitting my application I received my visa to my email. It's seriously the fastest process I've ever had to deal with and I've been to a decent amount of countries.
You need to print this visa before boarding your flight, as both airlines and immigration officers upon arrival will ask you to present it to them.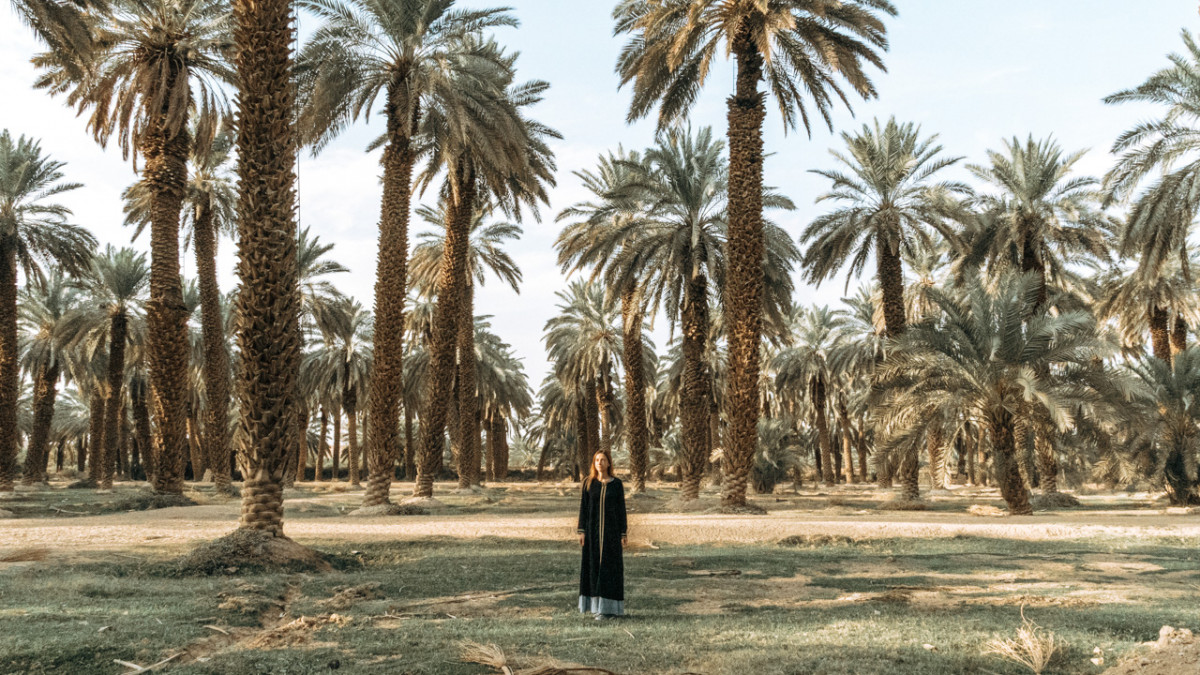 ---
Can You Travel to Saudi Arabia as a Solo Female Traveler?
Yes, absolutely as long as you're over 25 years old. I traveled around solo without any issues.
Can You Travel to Saudi Arabia as an Unmarried Couple?
Yes, you can stay together in a hotel as well. Saudi Arabia officially announced that it's not an issue anymore.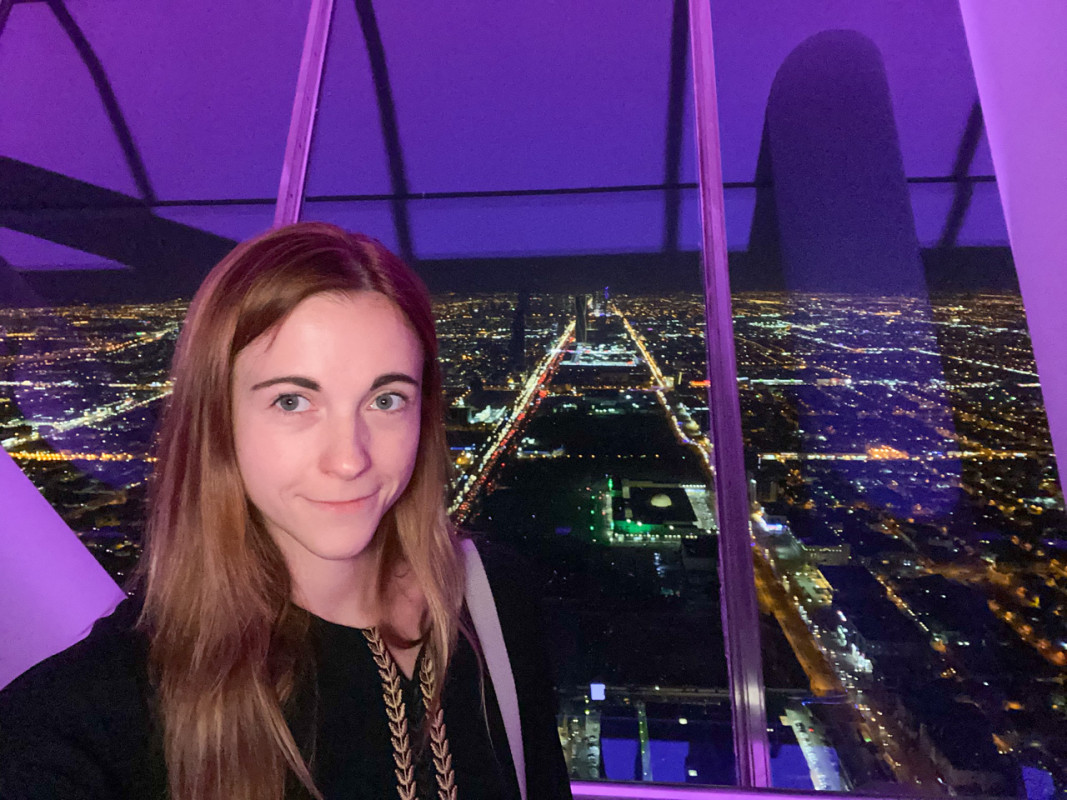 Business Visa to Saudi Arabia
If you're traveling to Saudi Arabia for business, you'll require a different visa and get it at the Saudi Embassy. As I have no first-hand experience with getting a business visa I cannot help you here.
Travel Insurance to Saudi Arabia
Health cost in Saudi Arabia isn't cheap, so you might want to be prepared. Last time I traveled to Saudi I had Safety Wing travel insurance, but I also recommend World Nomads.
Both providers cover Saudi Arabia, so there's no need for any special insurance that you'd need for Iran or Afghanistan.
Any questions about eVisa to Saudi Arabia? Ask below!