Saudi Arabia remained closed to most tourism for years. In the past, the only way of traveling to Saudi Arabia was by a special business visa or by family invitation.
In 2019 Saudi Arabia finally opened for tourism and visiting KSA couldn't be easier. The process is easy and everyone is extremely welcoming. Plus, the country has a lot of natural beauty that rivals Iran's when it comes to tourism.
Visiting Saudi Arabia was surely an eye-opening experience, mostly because most things you hear about KSA are that people are unfriendly and there's nothing to do there.
Believe me when I tell you that whoever says there's nothing to do in Saudi Arabia is simply ignorant because not many other countries have such diverse landscapes and amazing hospitality.
I even met a few businessmen in Saudi and none of them could grasp the fact that I was visiting as a tourist. In their mind there was nothing to do in Saudi, but when I started to ask them questions about what they'd seen I discovered all they did on their numerous visits was come to Riyadh, get picked up by a driver, stay at a hotel, go to another business building and sometimes go for dinner.
They didn't even bother to go to the observation deck, take a day trip, or even take a stroll around the old town of Riyadh or Jeddah. They saw basically nothing.
Traveling to Saudi Arabia as a Woman in 2022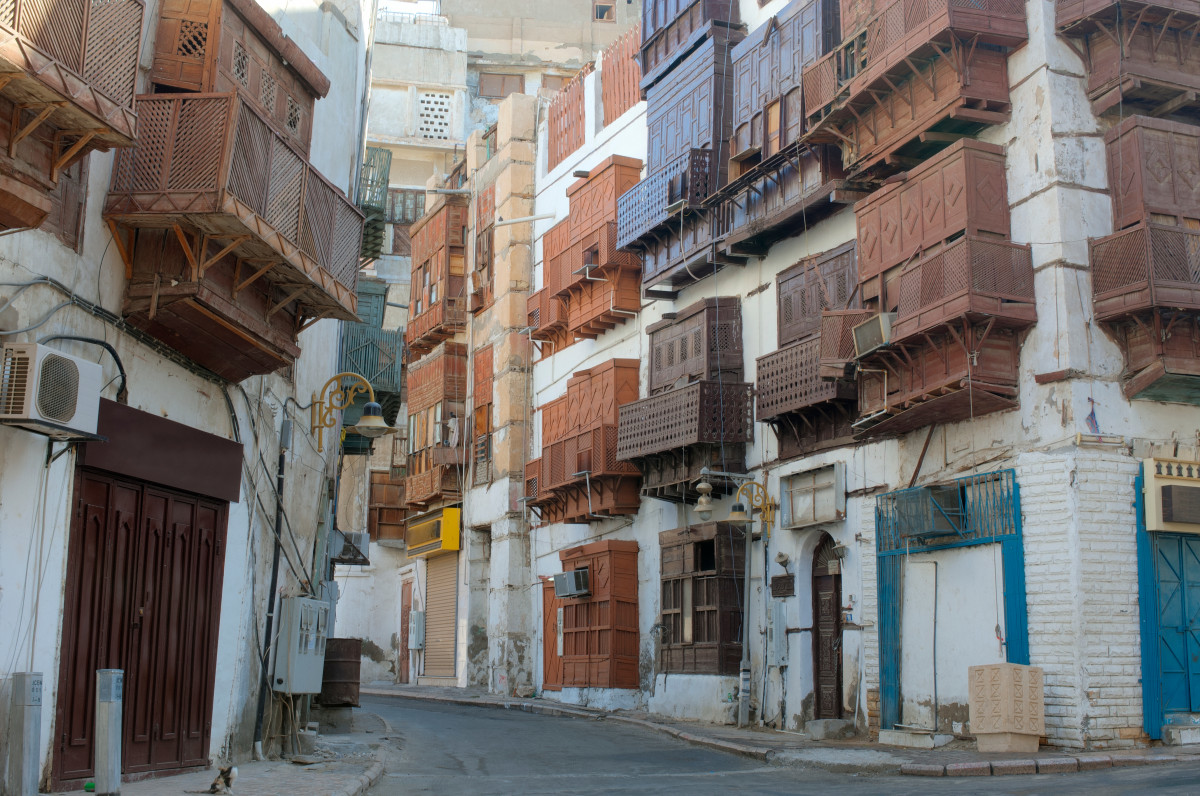 Recent Changes in Saudi Arabia
I specifically pointed out when I wrote this paragraph as things have changed quite significantly and most blog posts and opinions online are outdated.
Many people might not think that visiting Saudi Arabia would be for them due to the things they heard. The most common question I received before and during my visit was how was I even allowed to travel to the Kingdom of Saudi Arabia alone as a woman.
Let me explain. Even a year ago things have been slightly different in Saudi then they are now. Strict Islamic laws have been softened. Segregation isn't a major issue anymore and as you probably heard – women can drive now.
Not so long ago women and men had to use separate entrances and weren't allowed to hang out or dine together. Even standing in line together in a food court.
This is no longer the case in most places, which made things easier for work events, mothers with older sons and simply friends.
What surprised me, however, is that many women told me that they still prefer to go to places exclusively for women, so they can relax and remove their headscarves.
While women are not legally obliged to wear an abaya and hijab anymore, they wear them for religious reasons. The fact that it's not compulsory by law anymore isn't changing anything for many of them.
It isn't like in Iran where most women dislike wearing headscarves and lonely fit overcoats. In Iran women wear them on the very edge of the head and the minute they can they remove it all and underneath there's a tight and short dress. This doesn't happen in Saudi.
Many women chose to wear nib which covers the whole face without the eyes. It's not sexist and against their rights as many Westerners tend to say. If you talk to many Saudi women you'll understand that most don't feel restricted – it gives them a sense of privacy.
You'll naturally find some liberal Saudis who will willingly wander around in jeans, but it's not a regular appearance.
Common Misconceptions:
It's worth mentioning that women were never technically forbidden to travel around the country and abroad, they just needed permission from their guardian (father, brother, husband, uncle or any men from the family).
It was more of a cultural norm, but many families have always allowed women to travel and actually encouraged them to do so.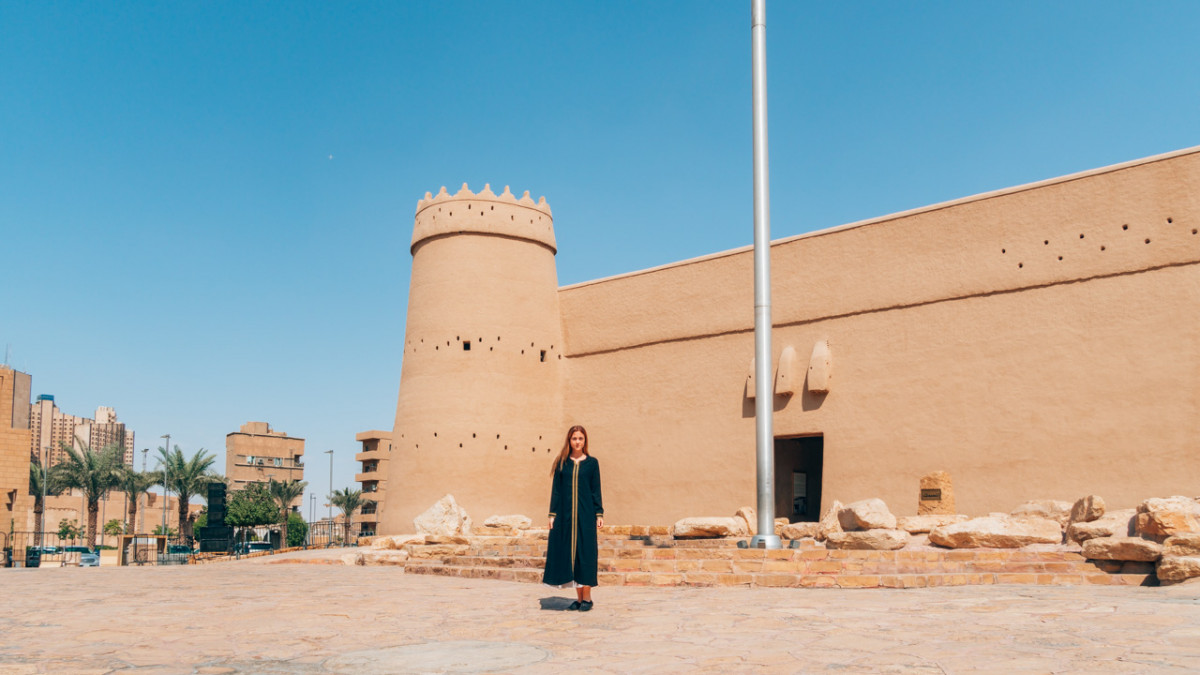 ---
Is It Ethical to Travel to Saudi Arabia?
I don't think I need to tell anyone about human rights violations happening in the country – it's all over the news and naturally many of you asked about it straight away.
What I personally find difficult with traveling to countries like Saudi, Iran, Eritrea, or some I haven't been to like North Korea, Syria, Myanmar, Nauru; is that many would like to boycott traveling there because of it. I highly disagree.
Simply because if we take what we see on the news and what governments do we'd be boycotting almost whole world – USA, Australia, Poland, Mexico, Ethiopia included, just to name a few.
I'm saying this from a perspective that I definitely don't agree with the politics of my home country and my adopted country as well – what doesn't mean that you cannot mean awesome people in both and discover the beauty of the place as a visitor.
My experience as a visitor to Saudi Arabia was obviously limited because I haven't spent months exploring it, plus I'm aware that visitors' experience is usually different than the life of locals.
I'm well aware that Saudi now isn't what it used to be even a year ago, but let's talk about now, as that's what matters.
That said I think it's surely worth going to Saudi Arabia. There's so much almost untouched natural beauty of the country that you can easily spend a month there.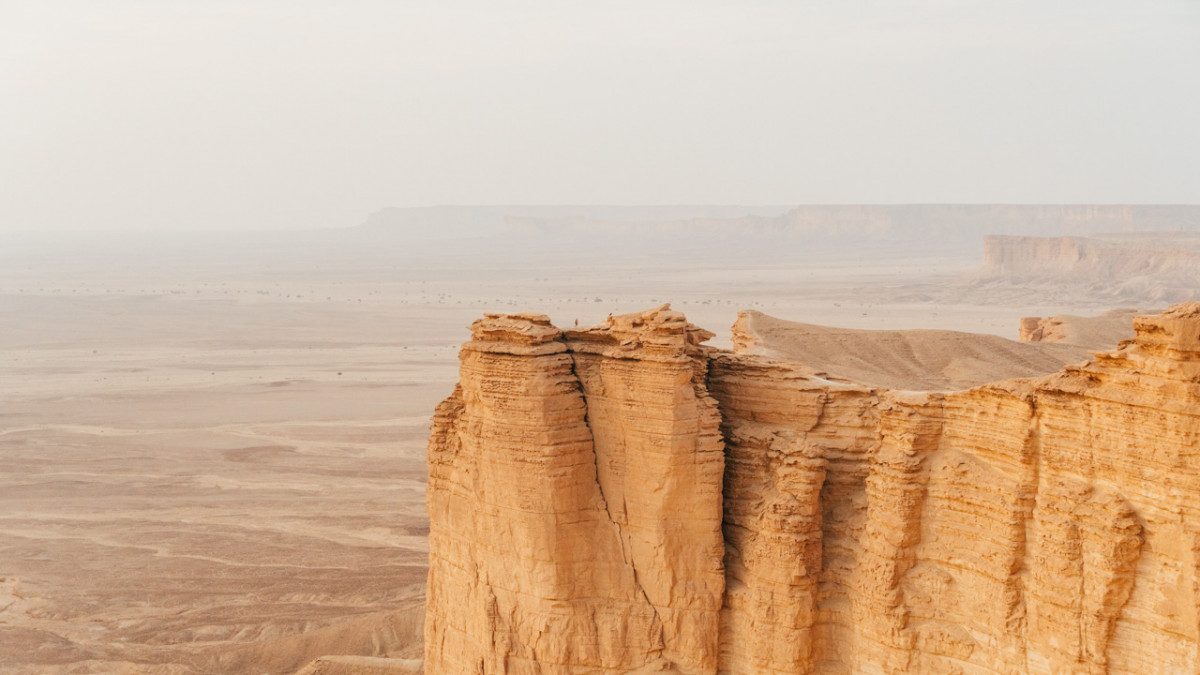 ---
How to Behave in Saudi Arabia
Tourists aren't a usual appearance in Saudi, so be prepared for questions 'who do you work for' or 'how long you've been living in Riyadh for'.
Riyadh does have a big expat community, so while it's no unusual to spot a foreigner, no one will assume you're just a tourist. Including foreigners who travel to Saudi for business.
I had the privilege of spending a day with local girls and guys and learning a lot about their culture and how their lives truly look like – and let me tell you this: Saudi people are extremely welcoming and intelligent.
Most of the locals and expats whom I spoke to enjoy living in KSA and they do travel a lot and many of them lived elsewhere. In fact, I had a long chat with the girls on pros and cons of many things.
Before you travel to Saudi keep one thing in mind: Saudi Arabia is very religious and therefore most people you'll meet will be religious. Be respectful of their religion and culture.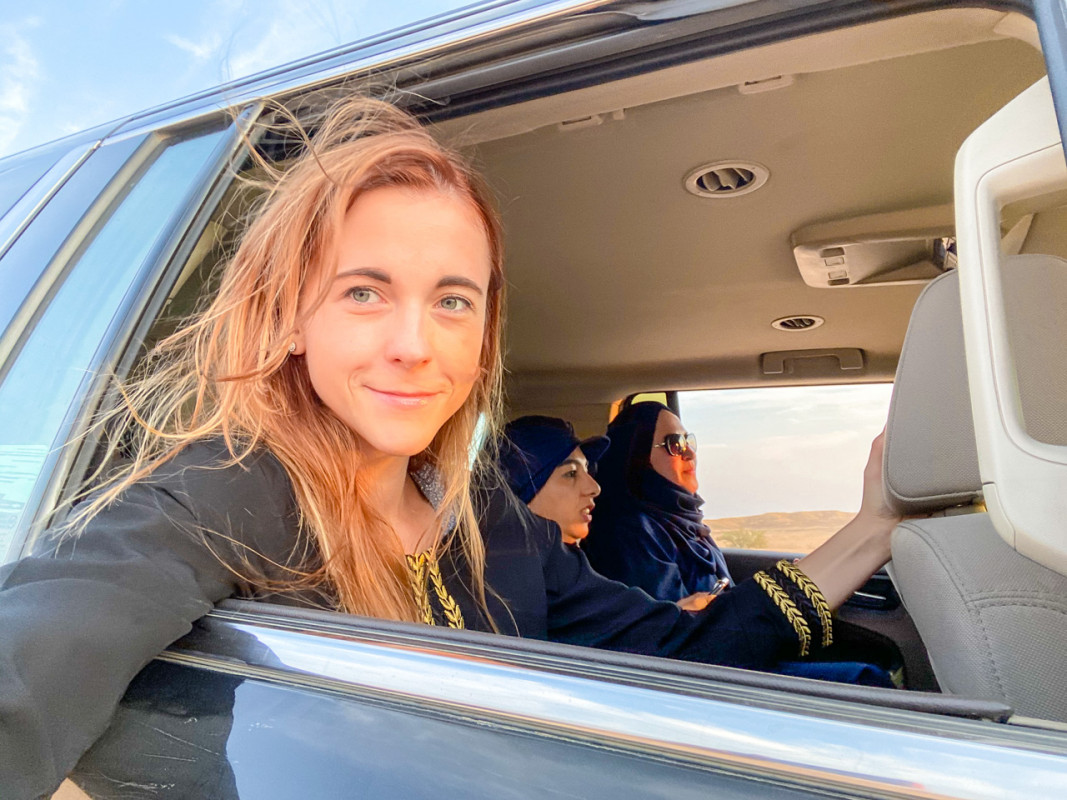 ---
Solo Female Tips for Traveling to Saudi Arabia
1000 times yes. Everywhere I went I felt extremely safe. In fact, Saudi girls I met were telling me that one of the reasons they wouldn't want to live elsewhere was because in Saudi they can go on the street in the middle of the night and feel safe, which isn't a norm in other spots, US included.
Many of you messaged me regarding the abaya and were stunned to see that I didn't wear a headscarf in my photos. Wearing an abaya and headscarf isn't compulsory by law, it's more of a cultural thing.
The only thing asked from visitors is to dress modestly, but if you don't want to feel out of place buy an abaya before your visit. I got mine on Amazon.
If anyone feels offended by this and dare to say that no one should tell me what to wear, think of it logically: you wouldn't wear what you wore to Burning Man at the Vatican.
You wouldn't wear a bikini to parade it in a European city (you'd actually get fined for it in Venice), so simply be respectful to local women. Not all of them want to remove their headscarves – I met many who wouldn't do it for religious reasons.
You don't have to worry about stares and catcalling in Saudi Arabia, unlike in some other Muslim countries I've visited. Men are very respectful and polite to women.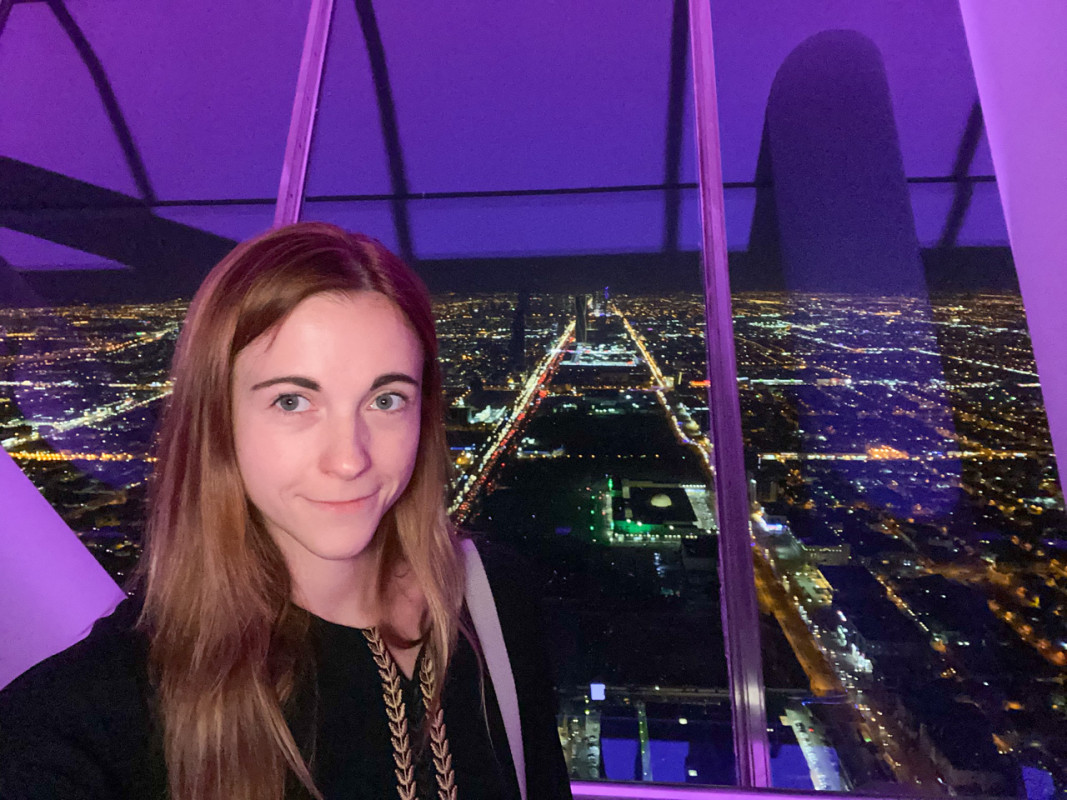 ---
Extra Tips for Visiting Saudi Arabia
1) Saudia Arabia never sleeps
Saudis are definitely night owls. It's perfectly normal to go shopping at 11 pm and parties tend to start after midnight.
It's super safe to wander around at night, even as a woman, and that's not just my opinion but what was I told by local women.
2) There's Prayer Time a few times a day
When planning your time exploring keep in mind that things will suddenly close for prayer. Shops and restaurants included.
In Riyadh, most malls are opened at 9 am-12 pm and 4 pm-11 pm, but when I went around 5 pm most shops were closed. They opened about half an hour later after the prayer time ended.
3) Saudi is a Muslim country, so rules apply
Naturally, as it's a religious Muslim country drinking alcohol is forbidden. Drugs are a death sentence, so don't try to do anything stupid.
PDA is also not allowed, similar to Dubai, Qatar, Iran and many other places.
4) Weekend is Friday and Saturday
Remember that just like in any other Muslim country, Friday and Saturdays are weekends. Everything is usually closed on Fridays.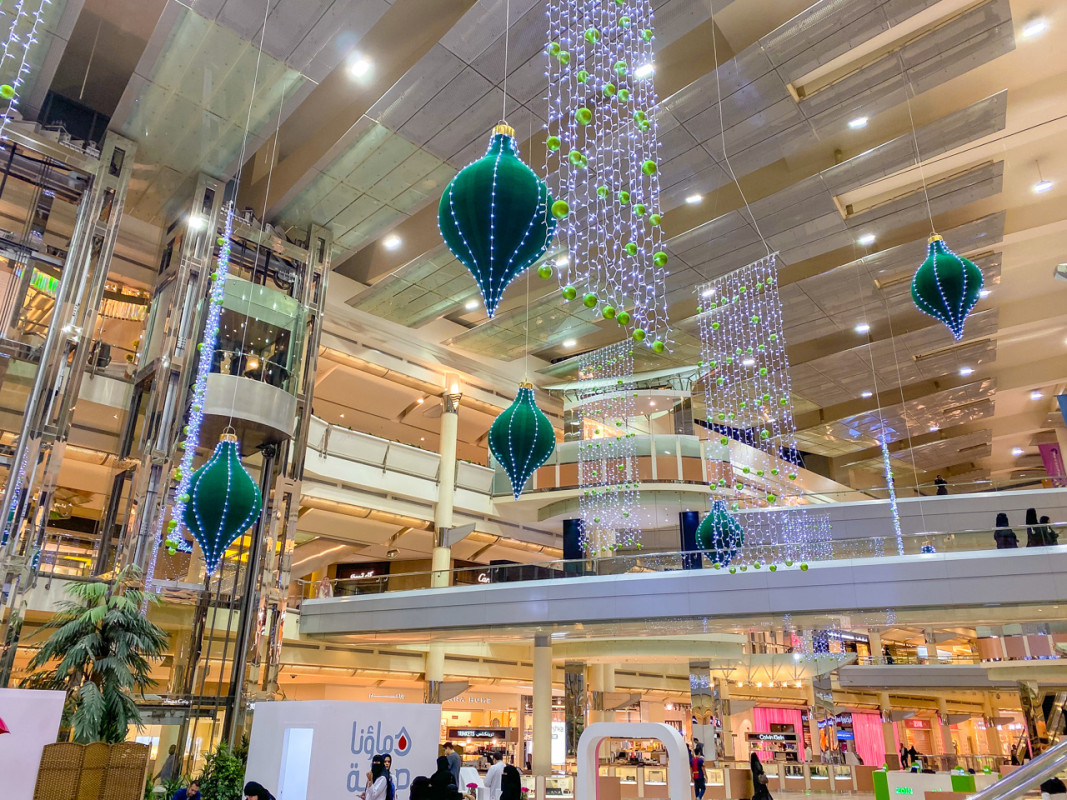 ---
How to Get a Visa to Saudi Arabia
E-visa is finally available through their official website. You can apply for a visa by filling your passport information, uploading regular (2×2) passport photos.
While you don't need to provide your flight information apart from the port of entry, the system asks you which hotel you'll be staying in first and when will you travel. In my case, I actually put a different hotel as I wasn't sure where will I stay and it was never an issue.
You're also required to pay for the visa online. E-visa to Saudi Arabia costs 440 Saudi Riyals (about $120).
You need to print this visa before boarding your flight, as both airlines and immigration officers upon arrival will ask you to present it to them.
MORE ON: How to Get an eVisa to Saudi Arabia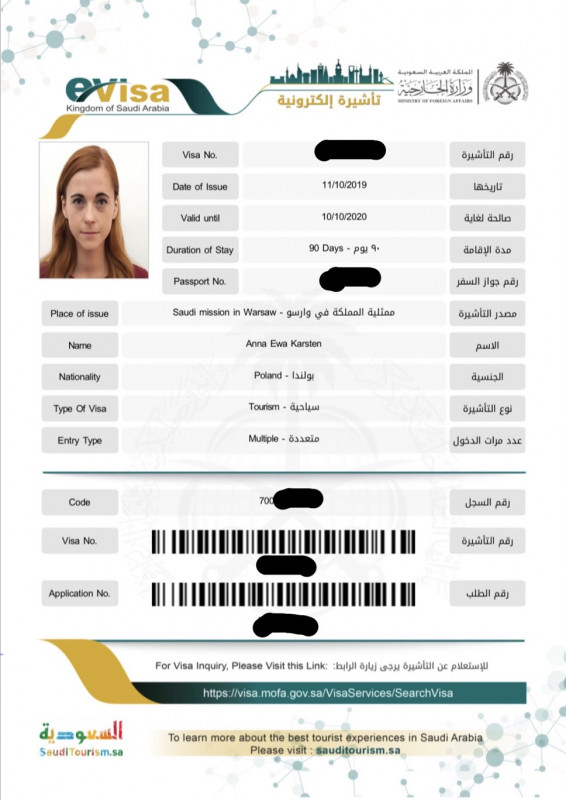 ---
How to Get to Saudi Arabia
Traveling to Saudi Arabia is very easy as there are many airports around the country, all operated by major and respected airlines.
Your best bet would be getting a flight to either Riyadh (the capital) or Jeddah. I flew in with FlyDubai and left with Saudia Airlines.
While the first one was a typical budget airline, Saudia was great and affordable, so I would recommend it.
One tip: I was going to revisit Lebanon after my Saudi trip and fly back to Europe with Qatar Airlines from Beirut. As I opted against it due to the situation in Lebanon at the time, I was unable to change this flight from within Saudi as any Qatar-based websites are blocked. That said, I had to call my husband to do it for me from Europe. Just something to keep in mind.
---
Cost and Money in Saudi Arabia
Exchanging money and taking more cash from the ATM isn't a problem in Saudi Arabia. All of my cards from various countries worked just fine.
Saudi Arabia isn't as expensive as many think it might be. A standard hotel is usually $100 for a regular double room. You should expect to pay about $5 for lunch and $10 for dinner at the restaurant.
Keep in mind you'll be using Uber and Taxis a lot because Saudi Arabia isn't designed for pedestrians. Especially in Riyadh, you cannot just walk around anywhere apart from Embassy district.
Internet and SIM cards in Saudi Arabia
I didn't need to purchase a SIM card for Saudi Arabia, because my T-Mobile International plan worked great. It was actually faster in Saudi Arabia than in some parts of the US, and definitely way faster than in Europe.
If you don't have an international plan you could get Mobily SIM with 10 GB internet for about 150 SR ($40).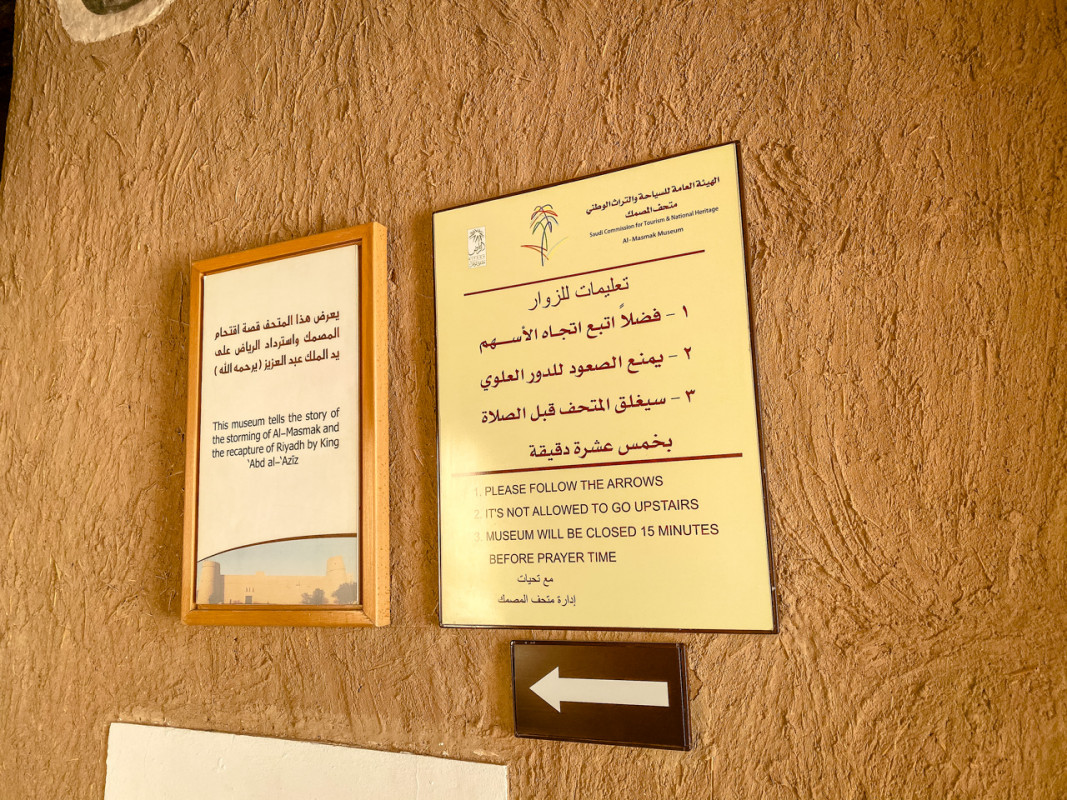 ---
Accommodation in Saudi Arabia
You can travel and book hotel rooms as an unmarried couple these days. The only issue is when you're a gay couple who wants to stay together because homosexualism is illegal in Saudi.
As a woman, don't get too excited about a hotel pool. Pools are exclusively for men, even in most luxury hotels. While you can go see the pool, you cannot get in.
I can recommend a few places to stay, but it's really tough to find a bad hotel to stay in Saudi Arabia.
In Riyadh, Ritz Carlton is "the" hotel to visit as it's simply incredible inside. Even if you're not staying there, take a look inside and come for some tea.
For those not willing to pay so much, Centro Olaya by Roatana is a good alternative. It's a luxury hotel with a good restaurant and rooftop.
Do you have any questions about traveling to Saudi Arabia as a woman? Or maybe you're interested in reading my tips for visiting other places in the Middle East like Jordan, UAE or Lebanon?