Dubai Miracle Garden is one of the greenest attractions in UAE. The garden spreads over 72,000 square meters, making it the world's largest natural flower garden. It features over 109 million flowers planted. But that's not all. It's also home to recently opened Dubai Butterfly Garden – world's largest indoor butterfly garden and sanctuary for over 15,000 butterflies from 26 species.
Dubai Miracle Garden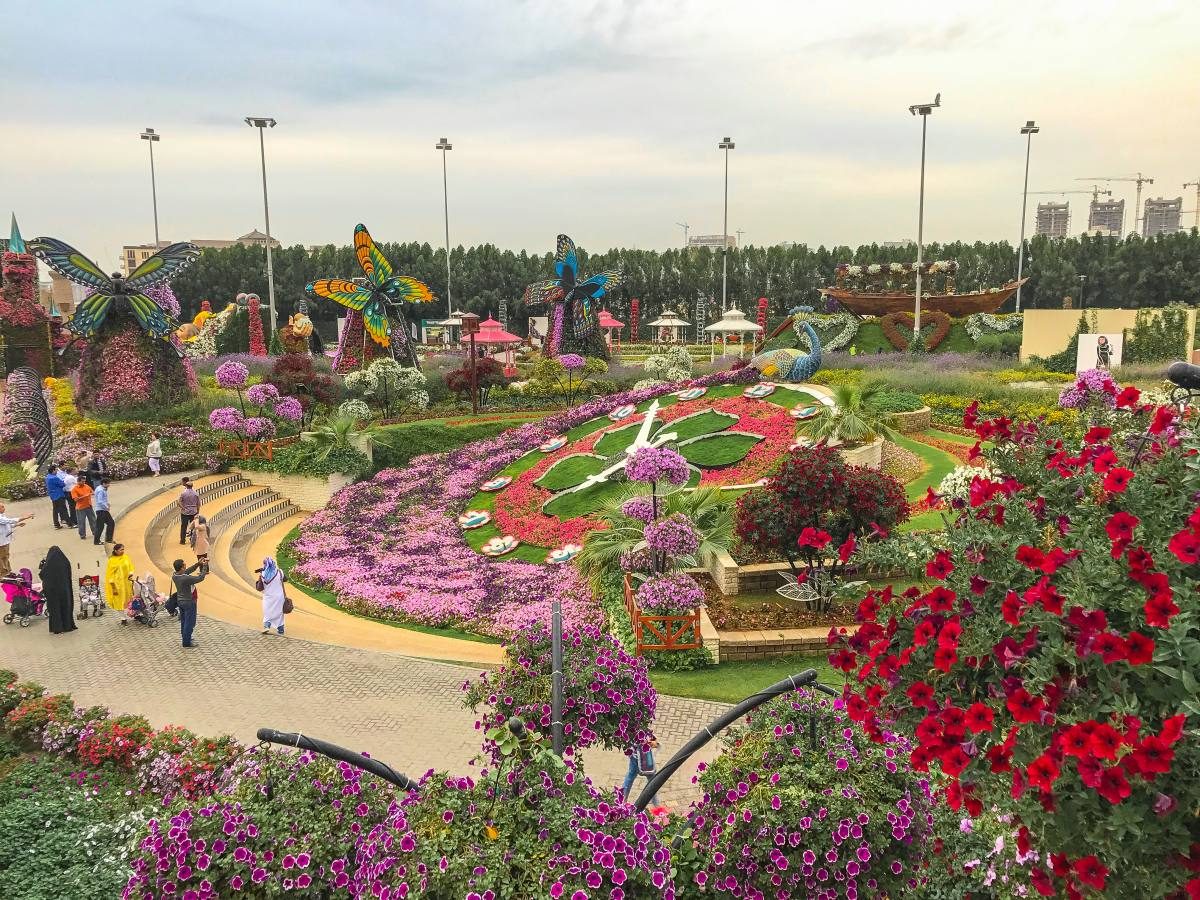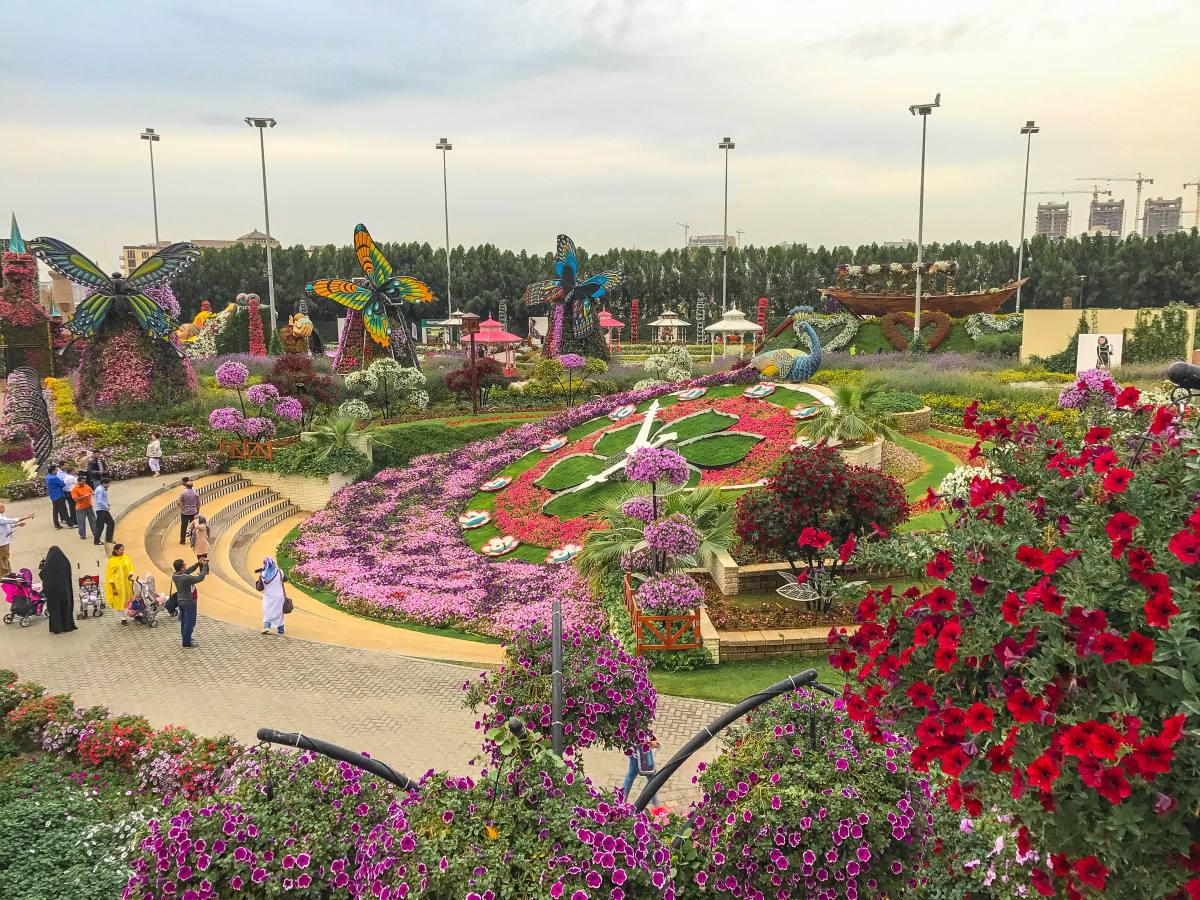 I visited Dubai Miracle Garden in February 2017, ironically on a very rainy day. While it never rains in Dubai, the day I was going to see the gardens it did. But, despite the weather conditions, I had a great time and would recommend anyone to visit this gorgeous place.
I took many photos, before the rain totally took over the place, but don't worry – it rains maybe once or twice a year, so I just got unlucky. If you're looking for a spot for a wedding photo shoot or fashion Insta shoot, that's the place to go! But, I'm not saying that you should skip any other places of interest in Dubai.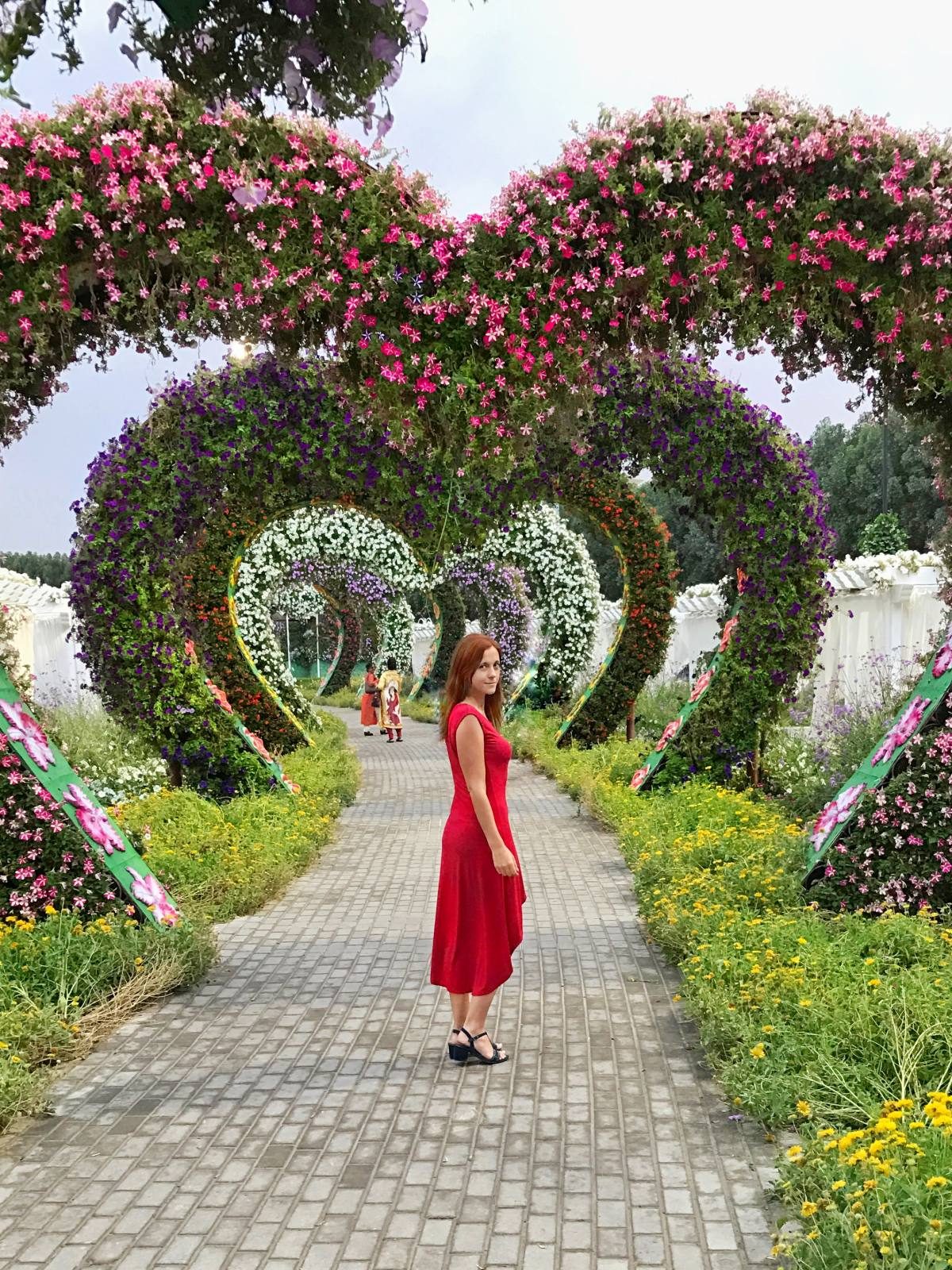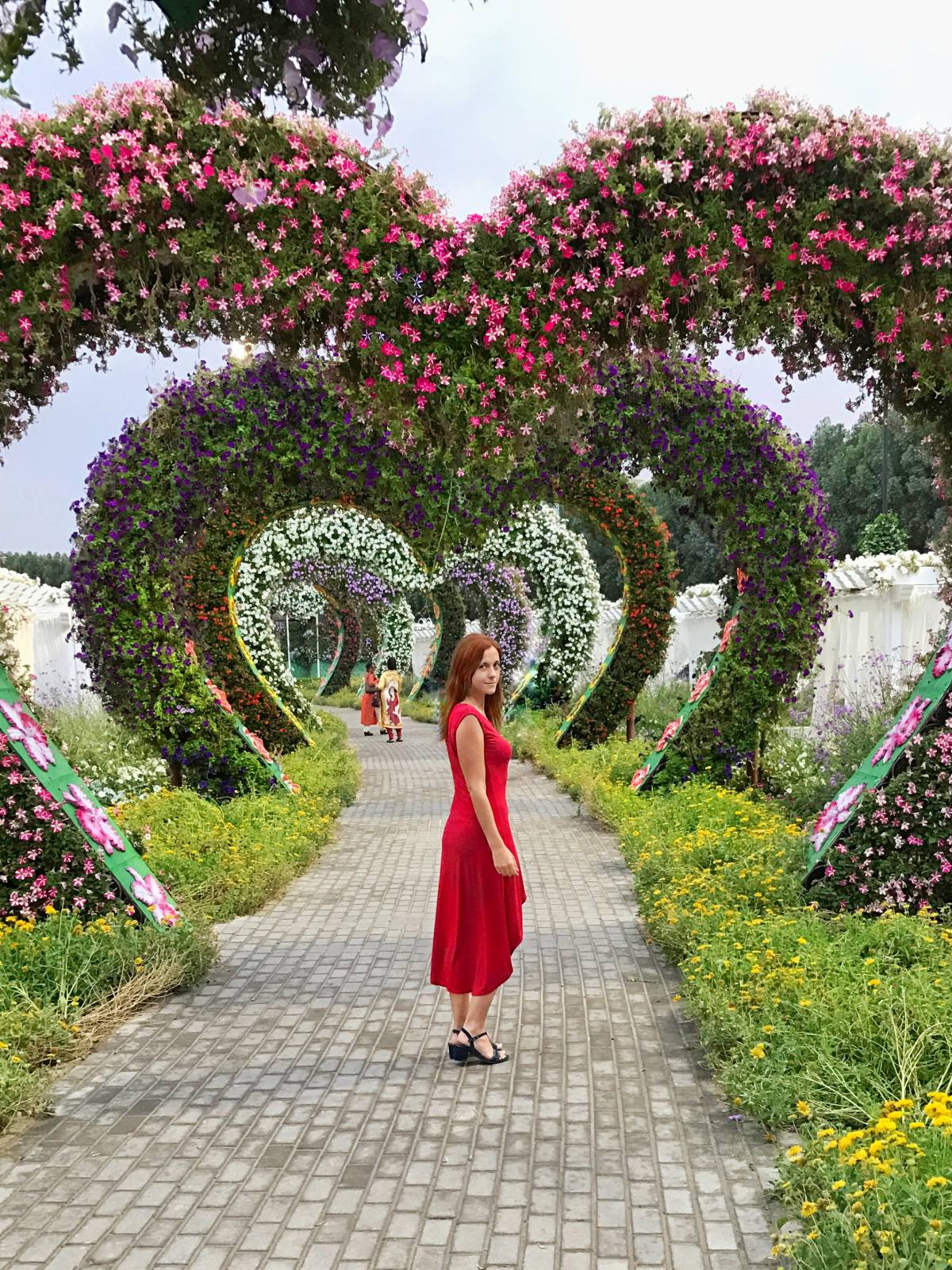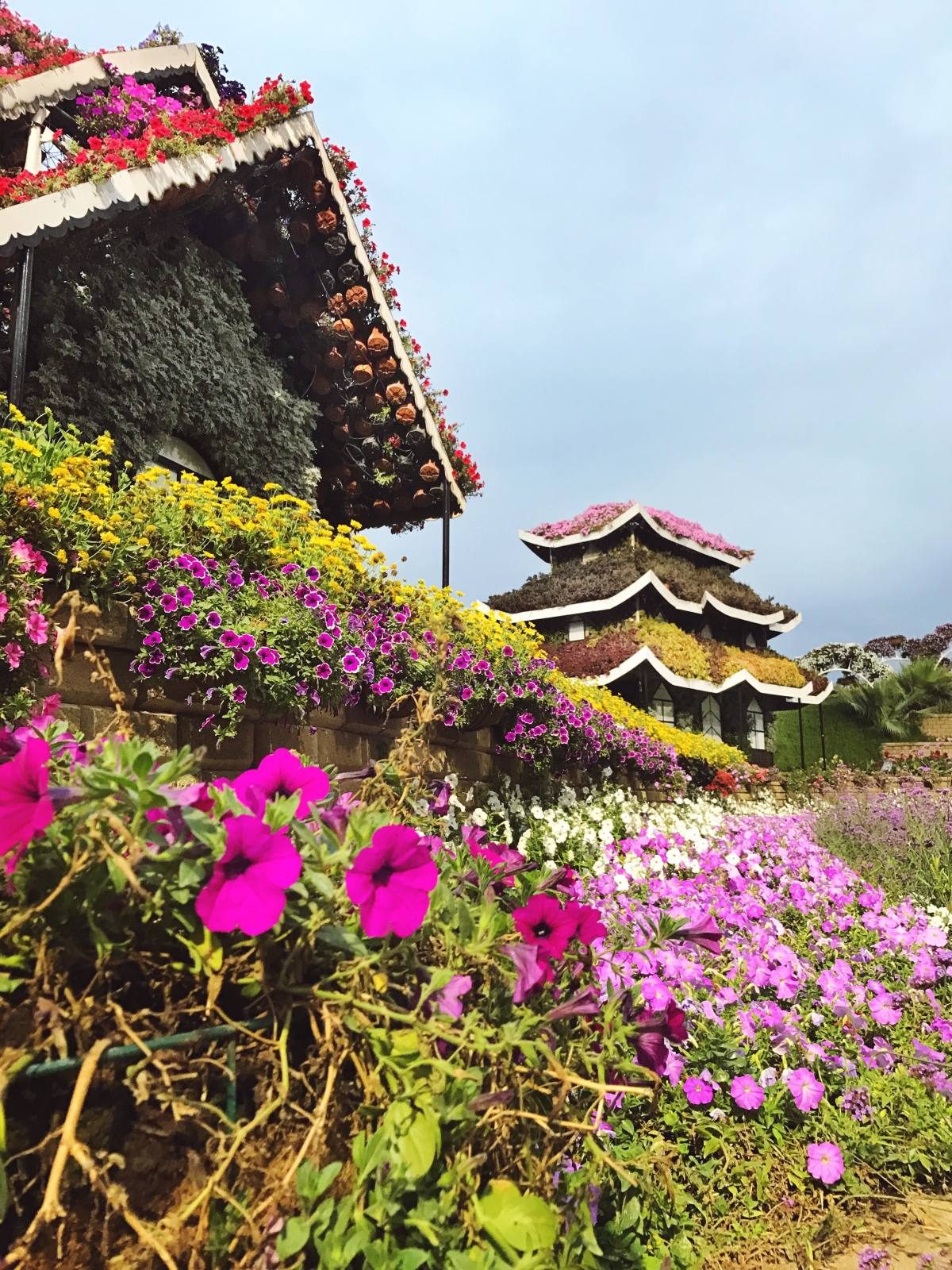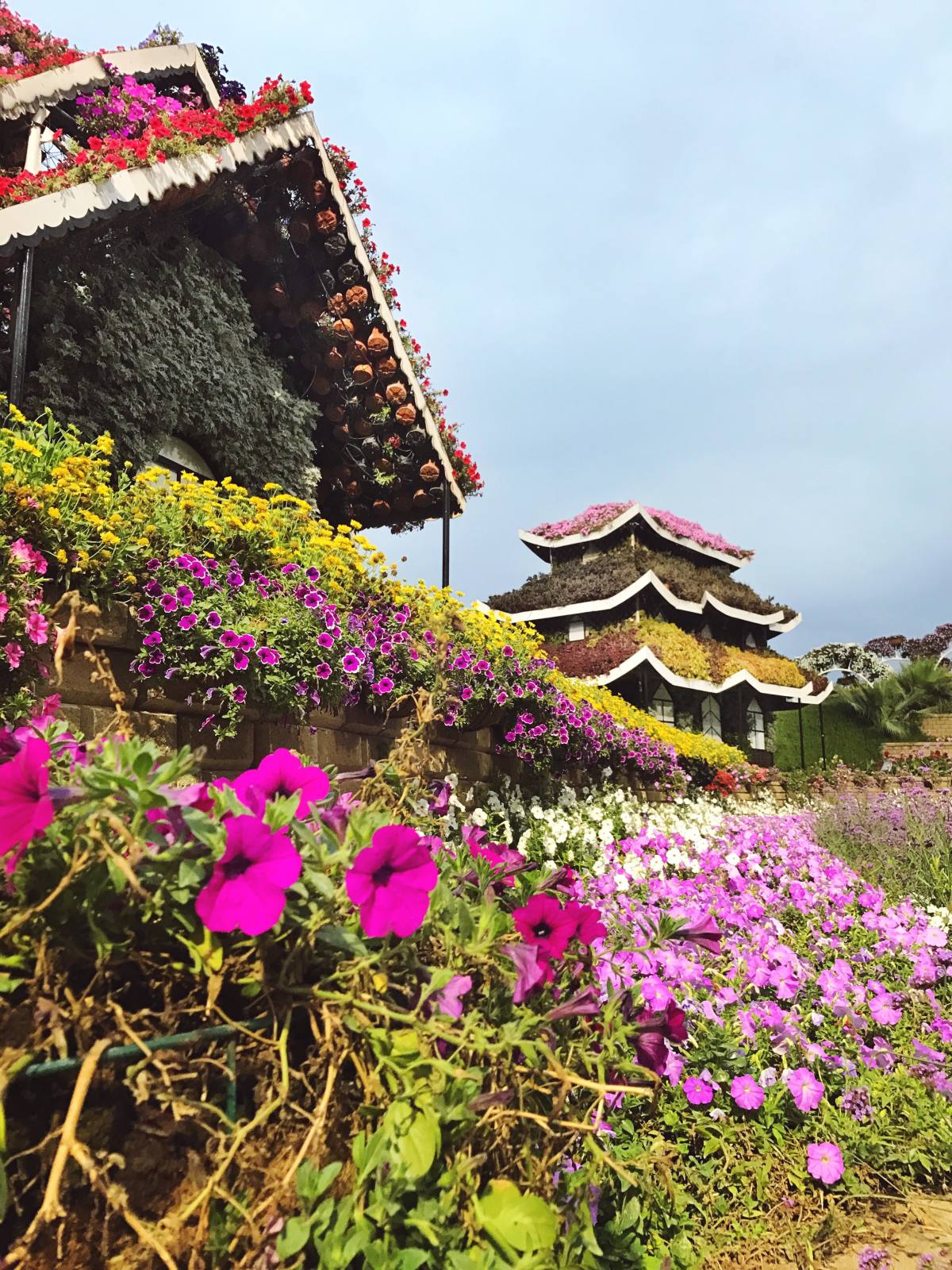 ---
How to get to Dubai Miracle Garden?
Location: Al Barsha 3, Arjan Dubailand, Dubai, UAE
Getting to Dubai Miracle Garden isn't as easy as anywhere else in Dubai, as the place is quite far from the city center. The first option would be to rent a car, but unless you're a VERY experienced driver, driving in UAE isn't recommended.
Your best bet would to taxing a taxi. While I think and proved in my other post that Dubai and taxis don't have to be expensive, this ride might be as it's far away.
Another option is a red Dubai Sightseeing Bus that stops right in front of Dubai Miracle Garden.
If you insist on taking public transportation, there is a new bus route no. 105 from Mall of Emirates (MOE) Metro station. This is the cheapest way to get to this attraction.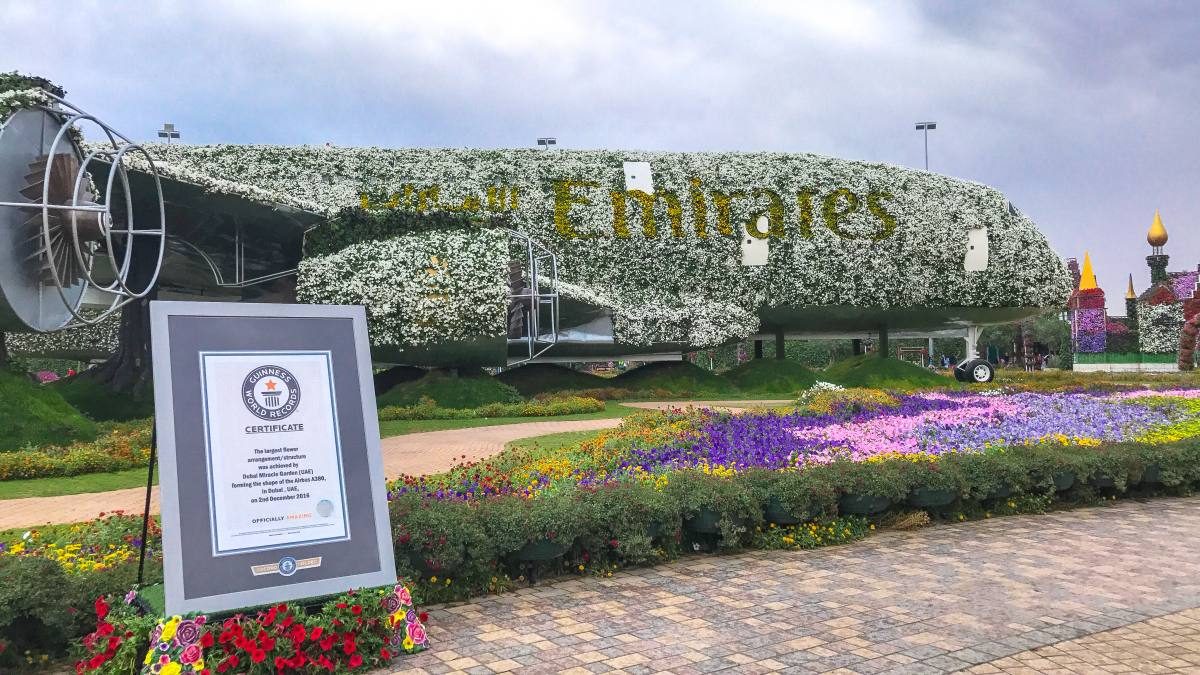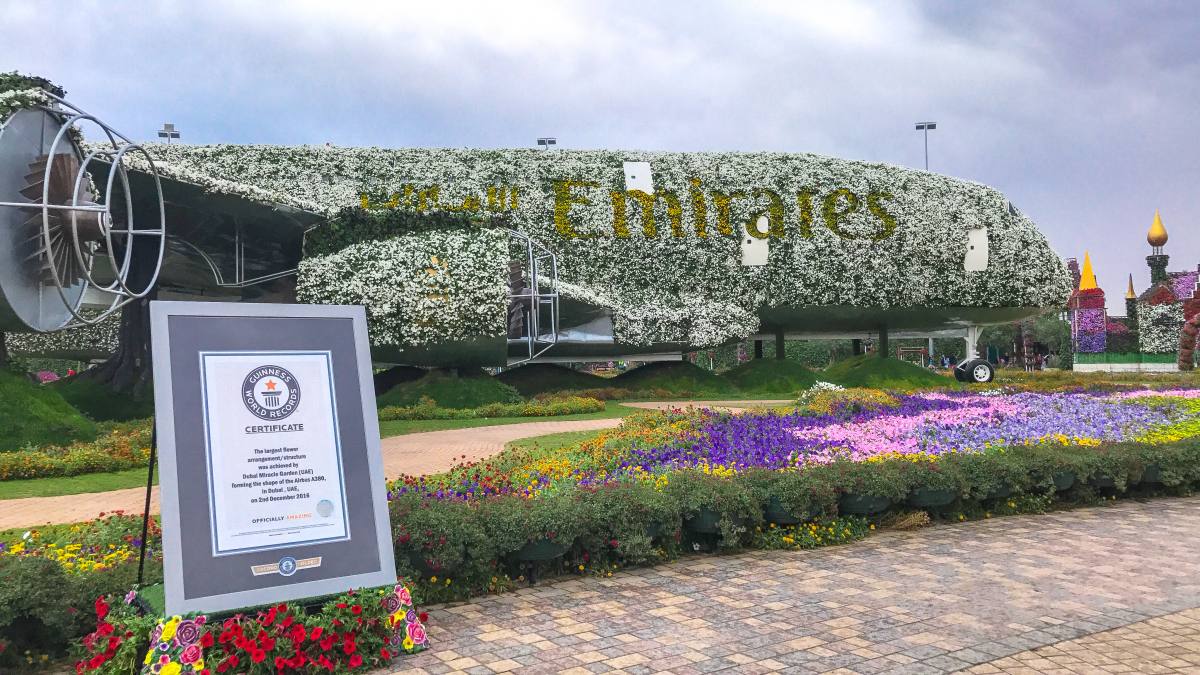 ---
Price:
Adults: 40 AED
Children 3-12 years old: 30 AED
Opening hours:
Weekdays: 9 am – 9 pm
Weekends (Fri-Sat): 9 am – 11 pm
Double check the official website in case anything changed.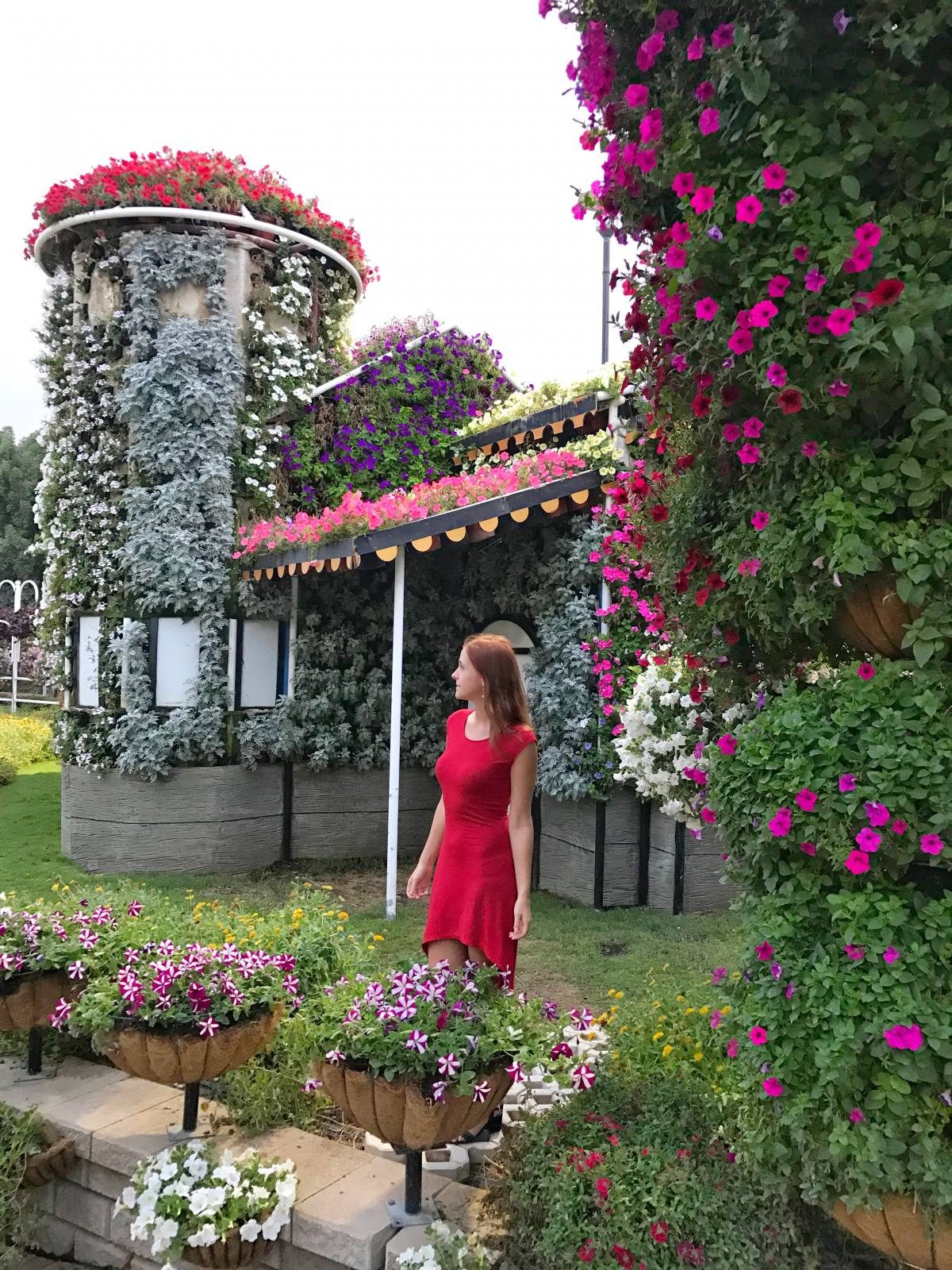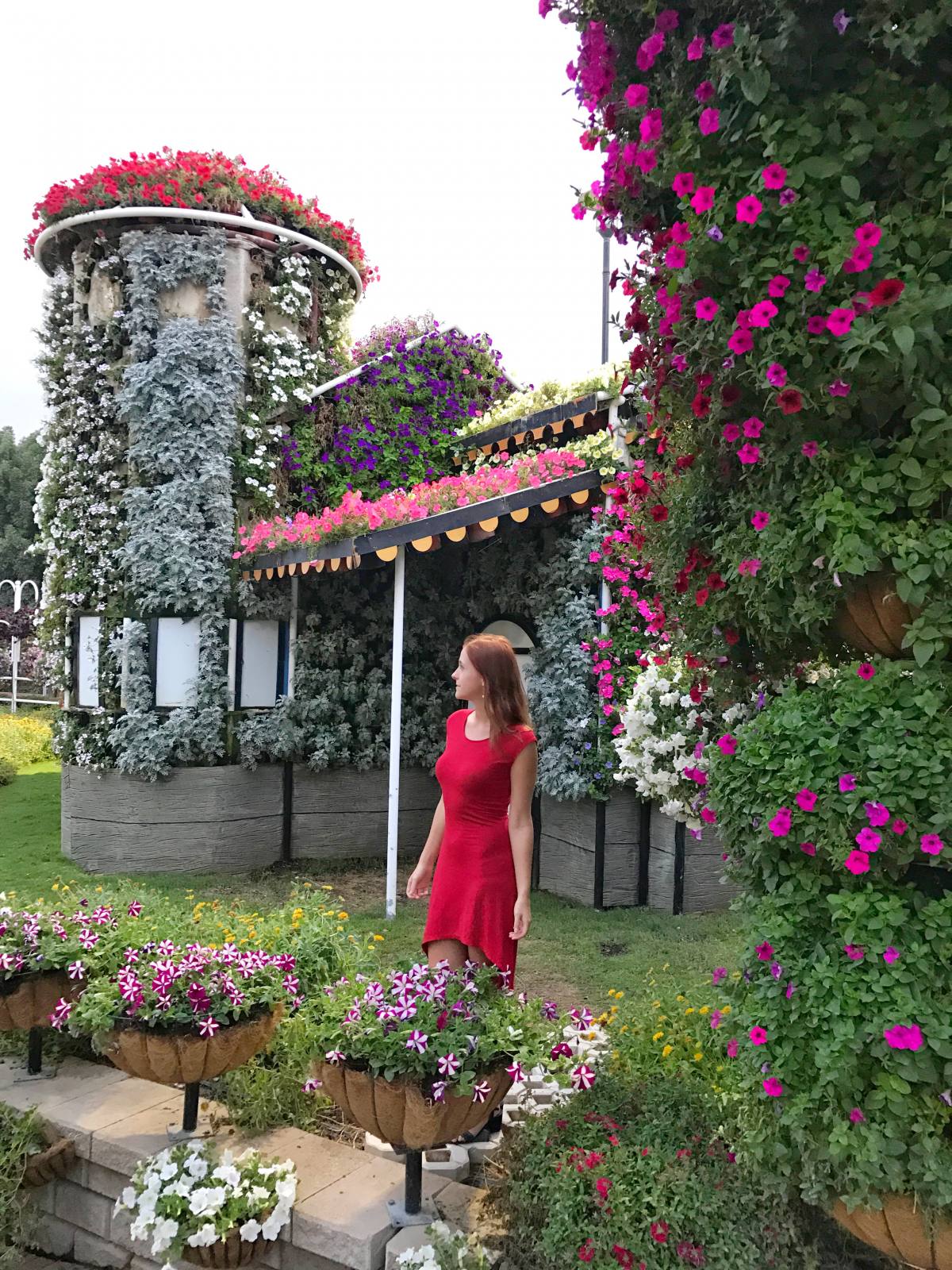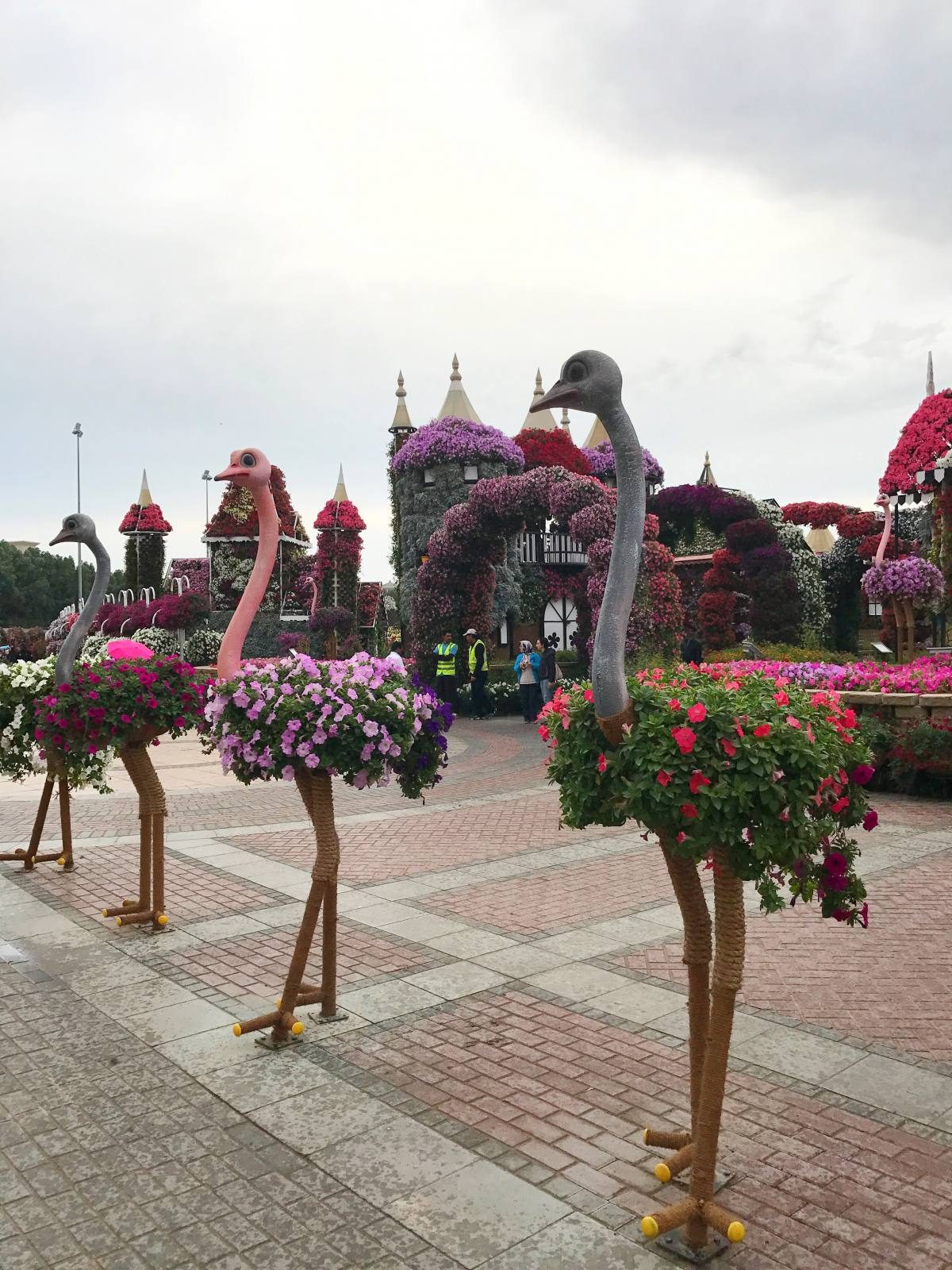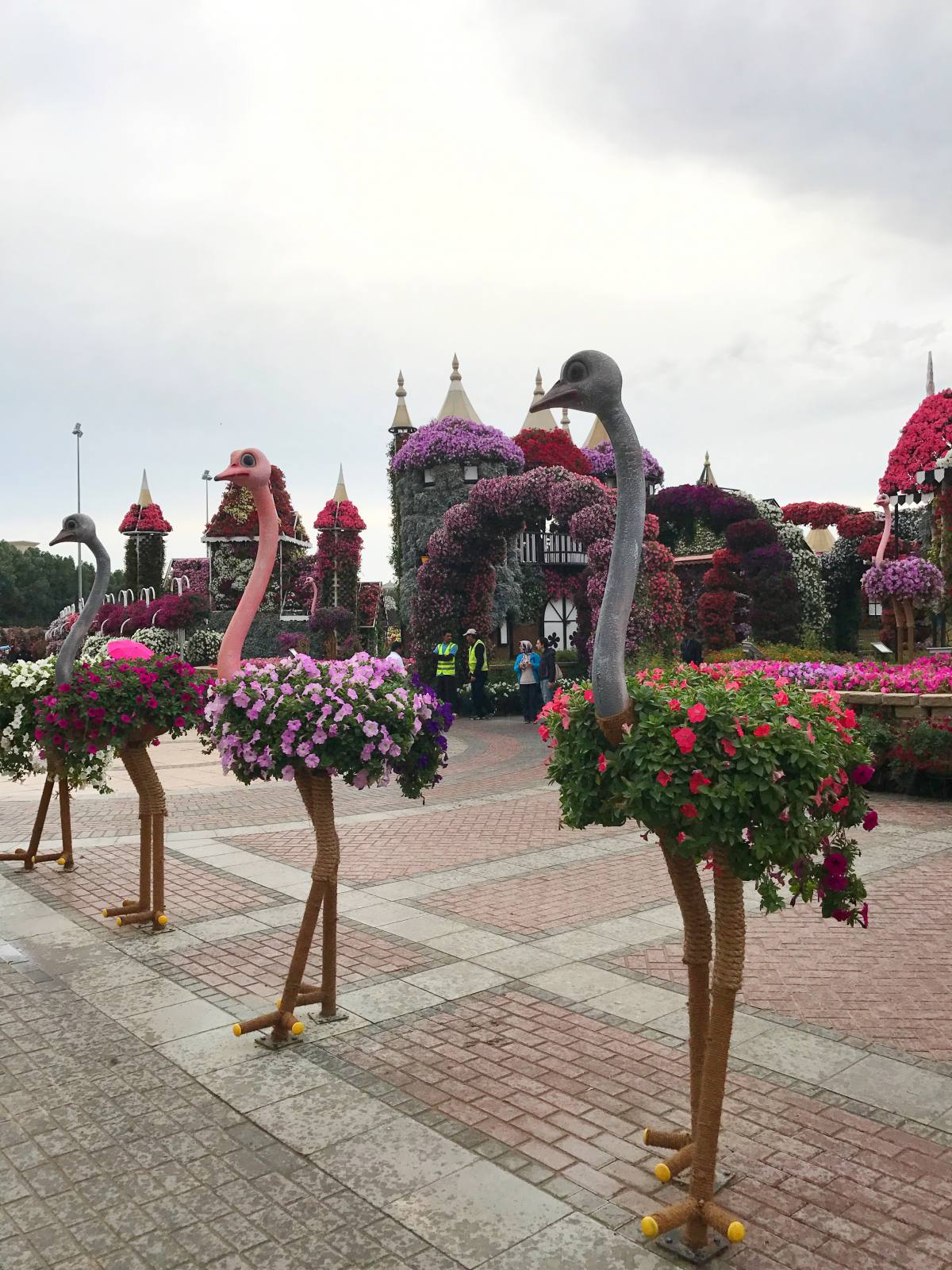 There are many flower displays that bloom into the shapes of hearts, stars, igloos, pyramids and even the World Record largest plane - Emirates Airbus A380 covered entirely in flowers.
You will most likely best enjoy it in the mid-evenings if in summer and all day in the winter. The middle of the day gets really hot during the summer, and since the garden is outdoors, you might not last there for very long.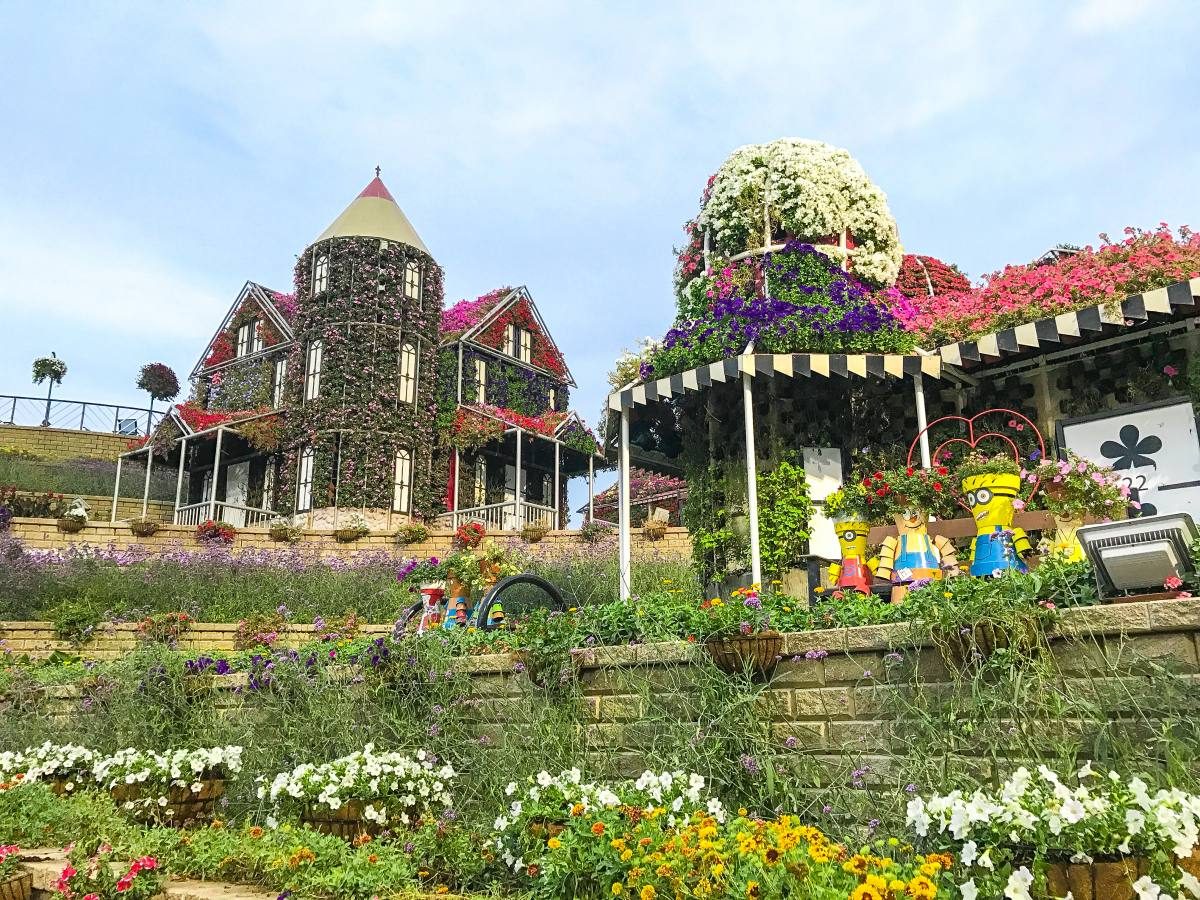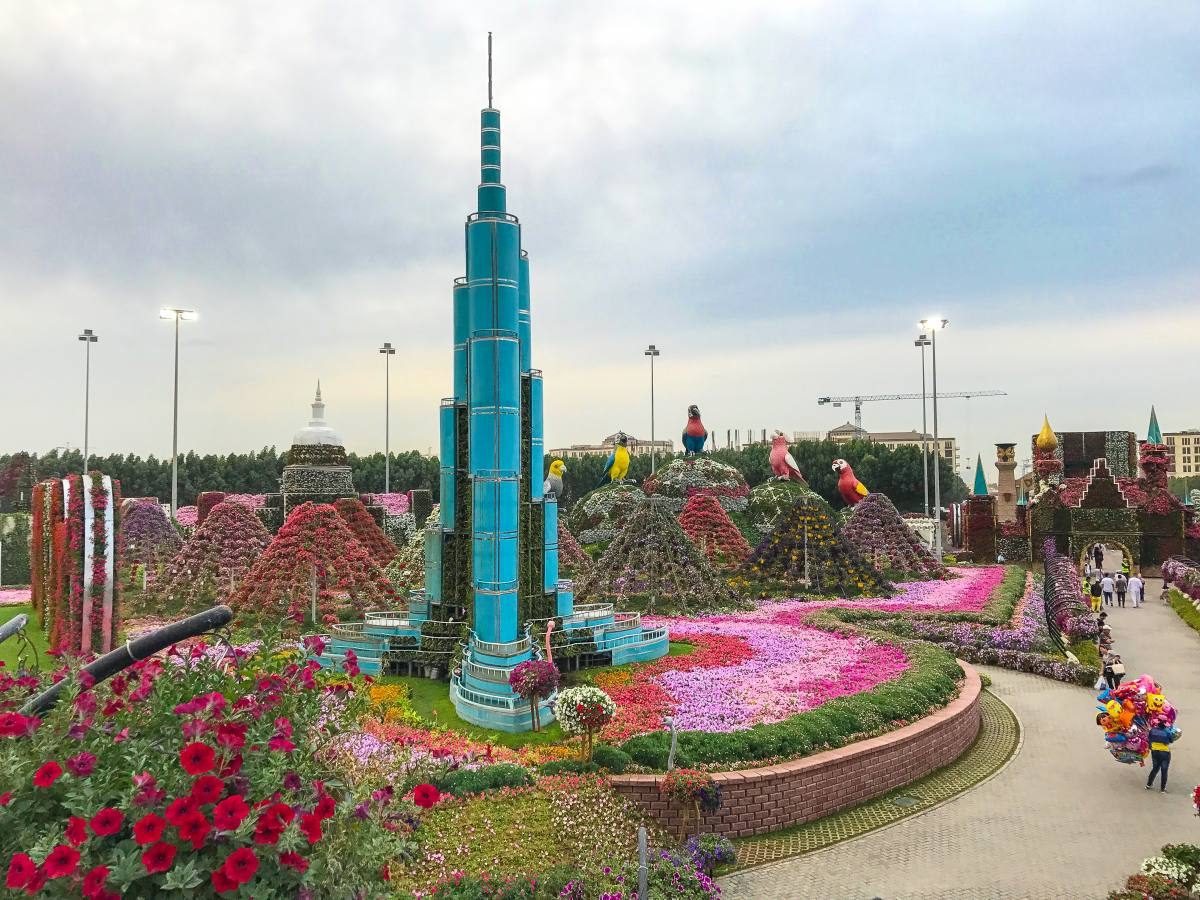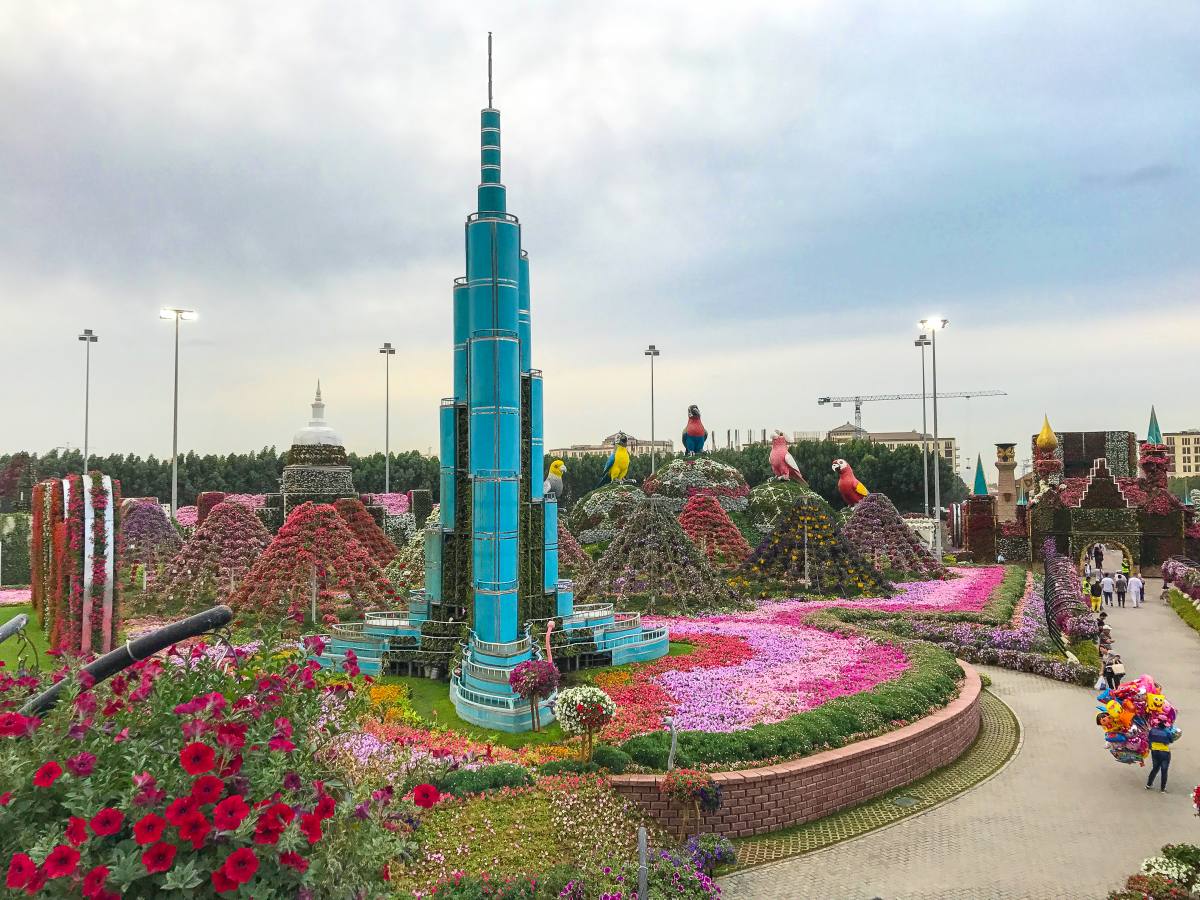 ---
Can you eat at Dubai Miracle Garden?
Yes, you can! There are many food kiosks that serve a variety of things - kebabs, vegetarian stuff, ice cream, waffles, etc. One can surely make an evening of this visit. There are tented cabanas, beautifully decorated with umbrellas, where families can relax or eat meals purchased.
LIKED THE POST? PIN IT!