Why would anyone want to go and live in Medellin, Colombia? Because it's an incredible city, one of the most innovative in Latin America, with a great quality of life, burgeoning food scene, friendly locals, and awesome nightlife.
In this post I'm going to try to answer most of the questions that friends have asked me for tips on living in Medellin, and why exactly I've chosen to call this place home for two years now.
What To Expect From Living In Medellin Colombia
---
Is Medellin Safe?
This is always the biggest question or concern from new visitors… Medellin… Like that show Narcos? The city and country best known for Pablo Escobar, guerrillas, kidnappings, and cocaine — that's the reputation, unfortunately.
Thankfully, things have changed dramatically in Medellin since the bad days of the 1990s. Medellin is bursting with development, opportunities, and forward looking locals. In two years, I've experienced no crime whatsoever. The city is as safe as any other in Latin America, and I feel more than comfortable on a day-to- day basis.
That isn't to say that things are perfect here though, you should still take common sense precautions not to show valuables in public, remain aware of your surroundings, and don't wander around strange areas after dark.
Medellin feels as safe as any big city in the USA and is much safer than its previously dangerous reputation would suggest.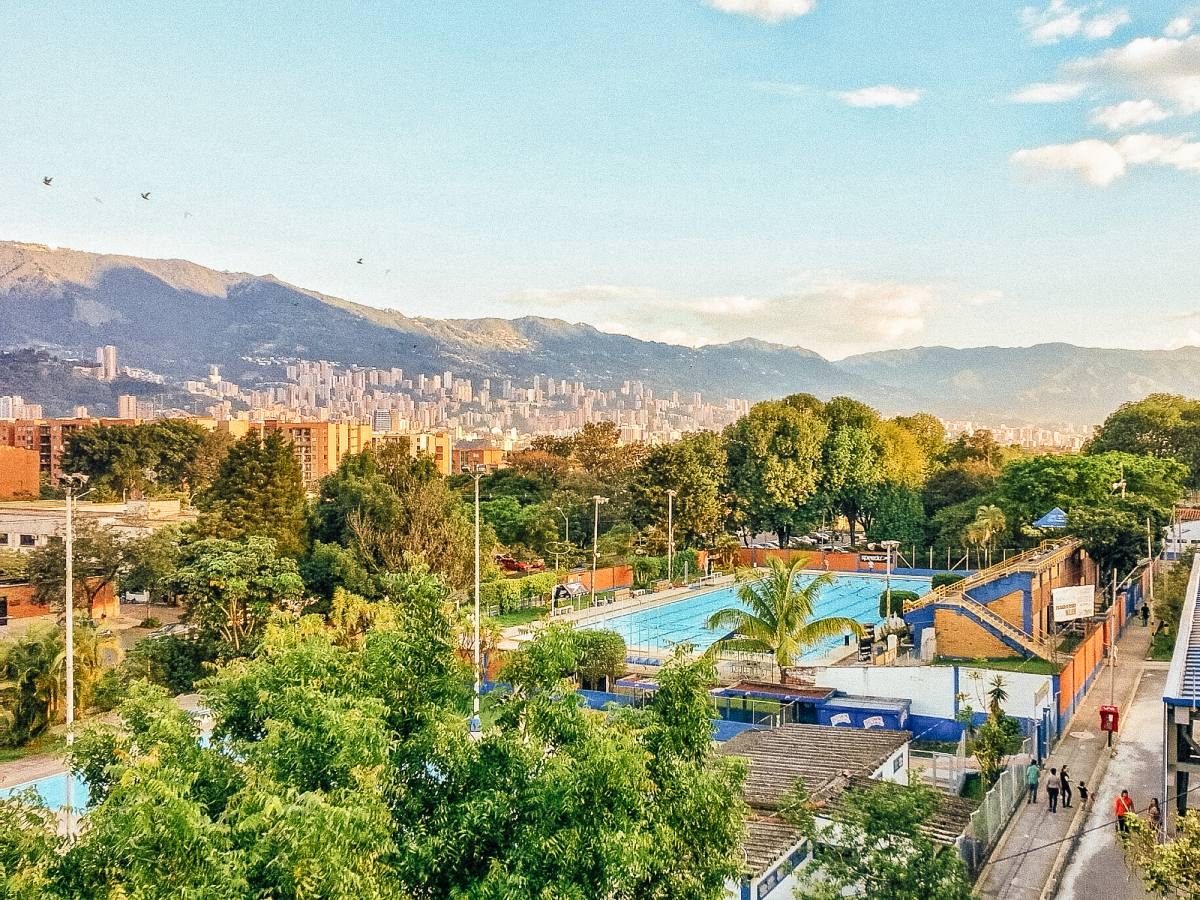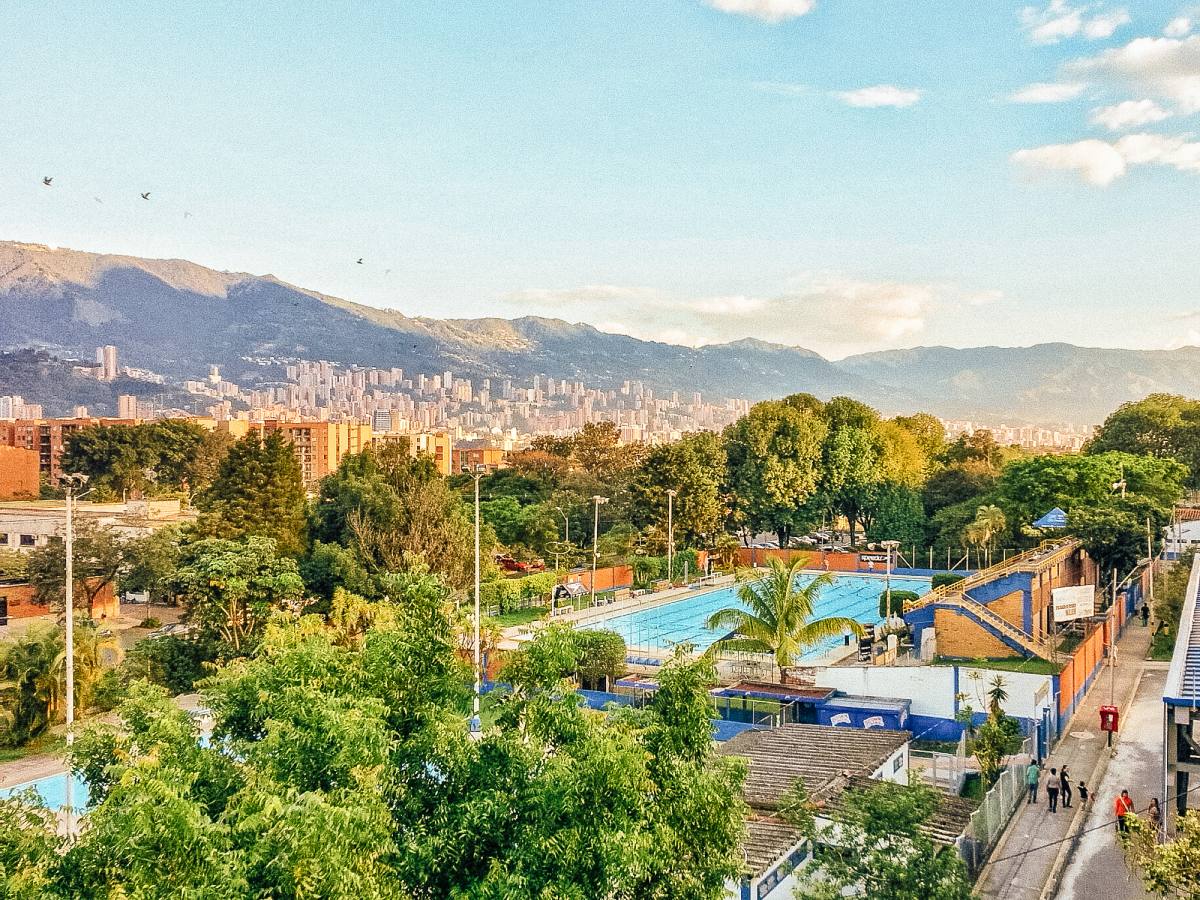 ---
Public Transportation in Medellin
Medellin has a well developed public transportation system. It is the only city with a metro system in Colombia, featuring two lines that will take you most everywhere you'd want to go in the city.
There are also two different metro cable (gondola) lines integrated into the system which will take you to the hillside barrios. Medellin's innovative approach to public infrastructure has won it awards and turned it into a model city for how to invest in and integrate poorer communities.
Beyond that, there are street cars, bus rapid transit lines (which act like a street level subway system with designated lanes and stops), to help you get around this bustling city.
There are also your standard city buses which are cheap and plentiful (about 75 cents) and tons of taxis which can take you all the way across town for $5-10 (the taxis are metered, so no haggling over prices with the drivers).
Weather in Medellin?
Medellin is nicknamed the "City of Eternal Spring" due to its consistent year round climate owing to its location in the tropics and relatively high position in the mountains (around 5,000 feet above sea level). Temperatures are usually in the low 80s year round during the day, and in the mid-50s at night which means you don't need anything more than a sweater and you can sleep with just a sheet on the bed.
There are only two seasons, rainy and dry. Thankfully, during the rainy season the rains are fairly predictable in that they arrive in the late afternoon in a heavy downpour that usually lasts for a few hours and then dissipates.
---
Food in Medellin Colombia
Colombian food isn't famous internationally, and it occasionally has a bad reputation amongst international travelers for being bland and simple. While it's true that the typical local meals aren't heavily seasoned with spices, I find the food to be hearty and delicious.
A typical fixed meal, "menu of the day" will get you soup or beans, the main plate which offers up a small salad, rice, avocado, fried plantain, and a portion of meat (chicken, beef, chicharron), as well as a glass of fresh fruit juice (which are undeniably delicious and flavorful).
For lunch you'll also be able to eat a soup called ajiaco, usually made with chicken and three kinds of potatoes, corn and an herb called guascas. If you're a cheese lover I recommend arepas – round thick pancakes made of ground maize dough or cooked flour, usually stuffed with cheese.
Best of all, this big meal will only cost you around $3. Some even include a small dessert.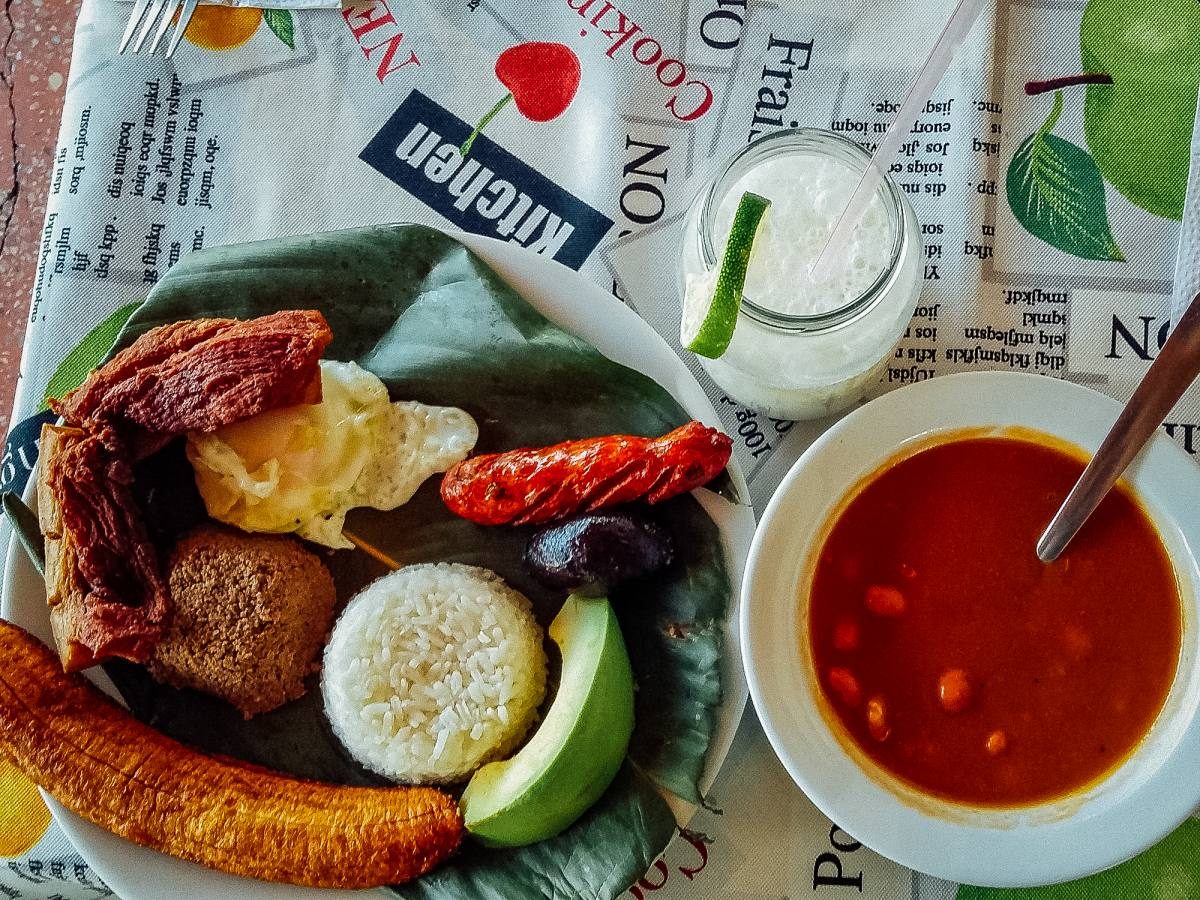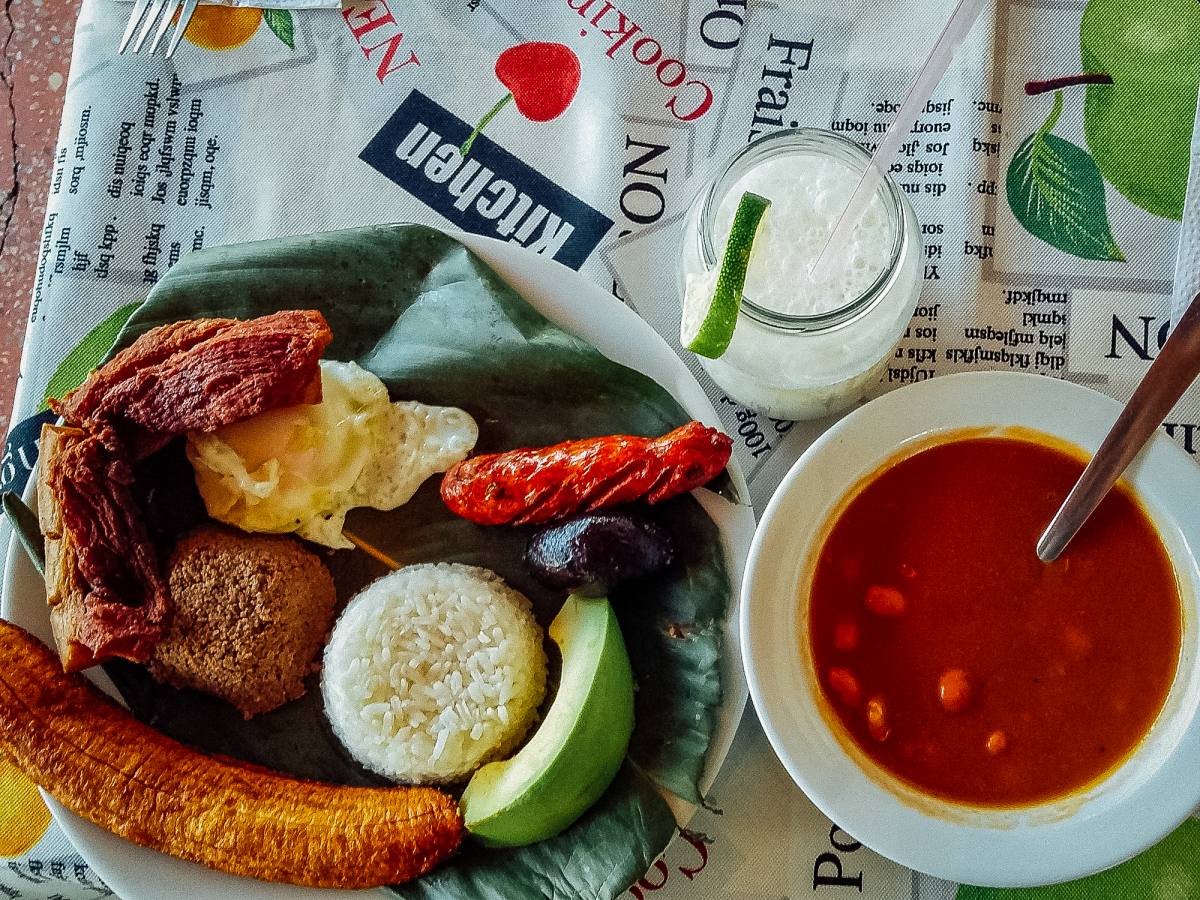 ---
Cost Of Living In Medellin
The cost of living — see my monthly expenses here — and general quality of life are two of the things I love most about life in Medellin. I was able to rent a nice, simple three-bedroom, two- bath apartment (not super modern or fancy), with an awesome balcony and view for only $330 per month without utilities in one of the best neighborhoods in town (Laureles). I have friends back home in Seattle that are paying $1,000 per month for a studio.
A nice meal out will cost you about $10, a local beer will set you back $1. You can even find a 15-course molecular gastronomy meal from a world-class chef for only $60 — the same thing in D.C. or Chicago would set you back $300 or more.
Everything is a fraction of the price compared to the States. I had a dental crown done for less than $300 in a place indistinguishable from a dentist office back home, except for the Spanish spoken by the staff.
Working In Medellin As An Expat
Most expats who come to live in Medellin long-term either come as retirees or as so-called digital nomads. Medellin has become a hub for remote workers who make their living online via their laptop — which is what I do, as well.
Throughout town there is a burgeoning cafe scene which offer high quality Colombian coffee and fast internet to get your work done.
There are a number of new co-working spaces popping up around the city as well which offer a more dedicated and communal atmosphere for those who need to get work done. The Poblado neighborhood has the largest selection of co-working spaces with Laureles running second.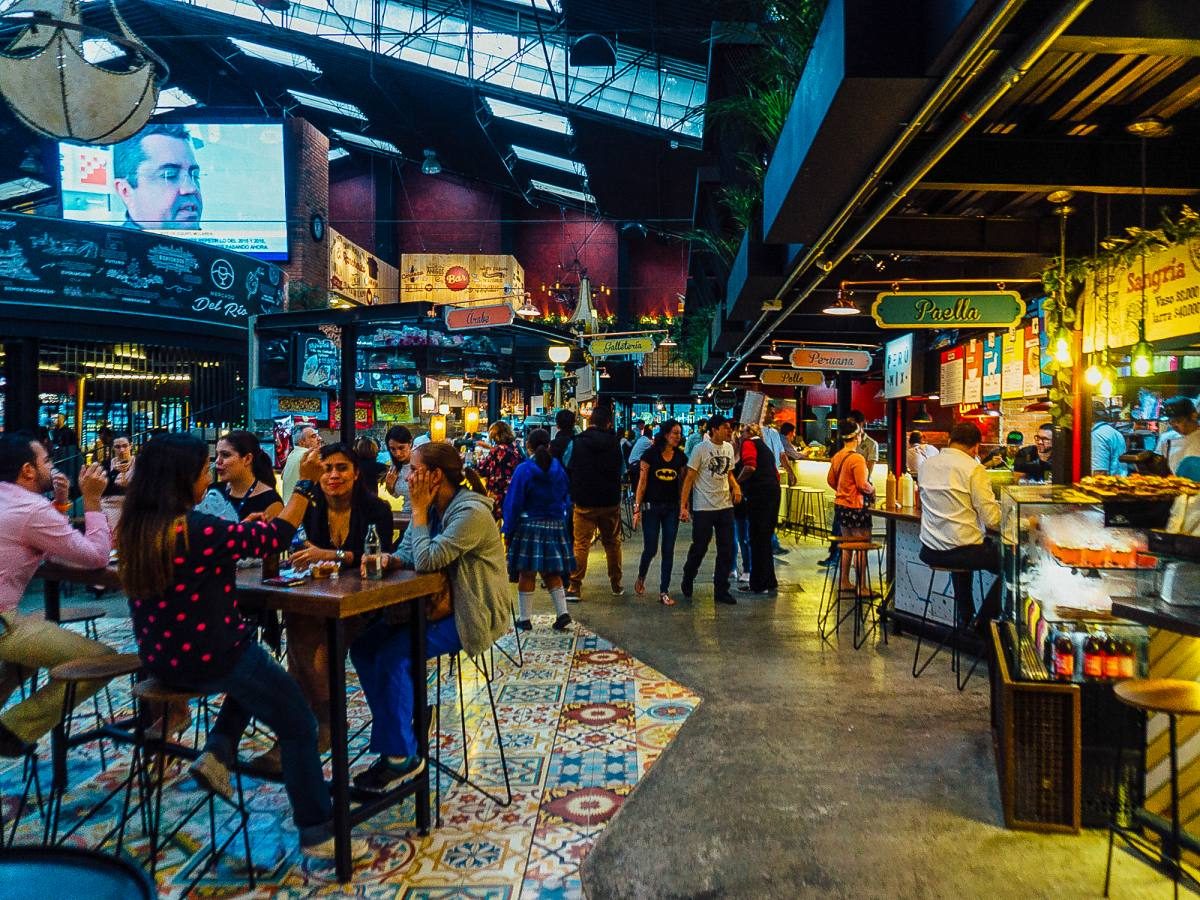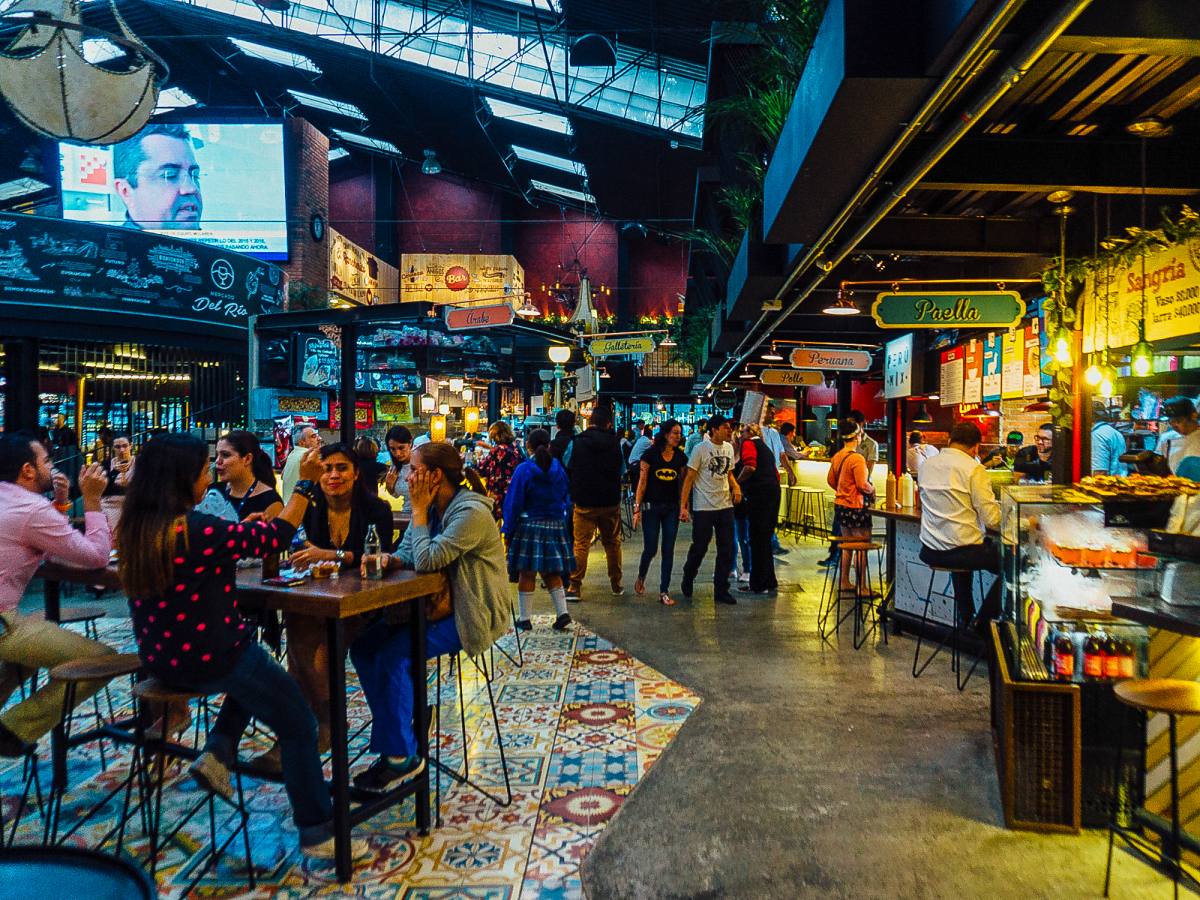 ---
Visas to Colombia
Visas to Colombia are simple for most Western countries. Upon arrival they will give you 90 days, just before that expires you can request another extension of 90 days at one of the immigration offices in any big city. That gives you 180 calendar days in country per calendar year.
So if you leave the country for a month or two during that time, they don't count against your 180 day limit. Remember though that limit is per calendar year, so if you time your visit to arrive in July, you can get six months in one year, then leave the country briefly to Panama or Ecuador and re-enter Colombia in the new year for another 180 days, effectively giving you a full year in country.
Student visas are another popular and accessible option for those looking to stay in country longer.
---
All-in- all Medellin is an incredible city, one that unexpectedly captured my heart and made it my home away from home. Whether you plan to visit for a week or for a year, there's so much to see and do in Medellin, Colombia.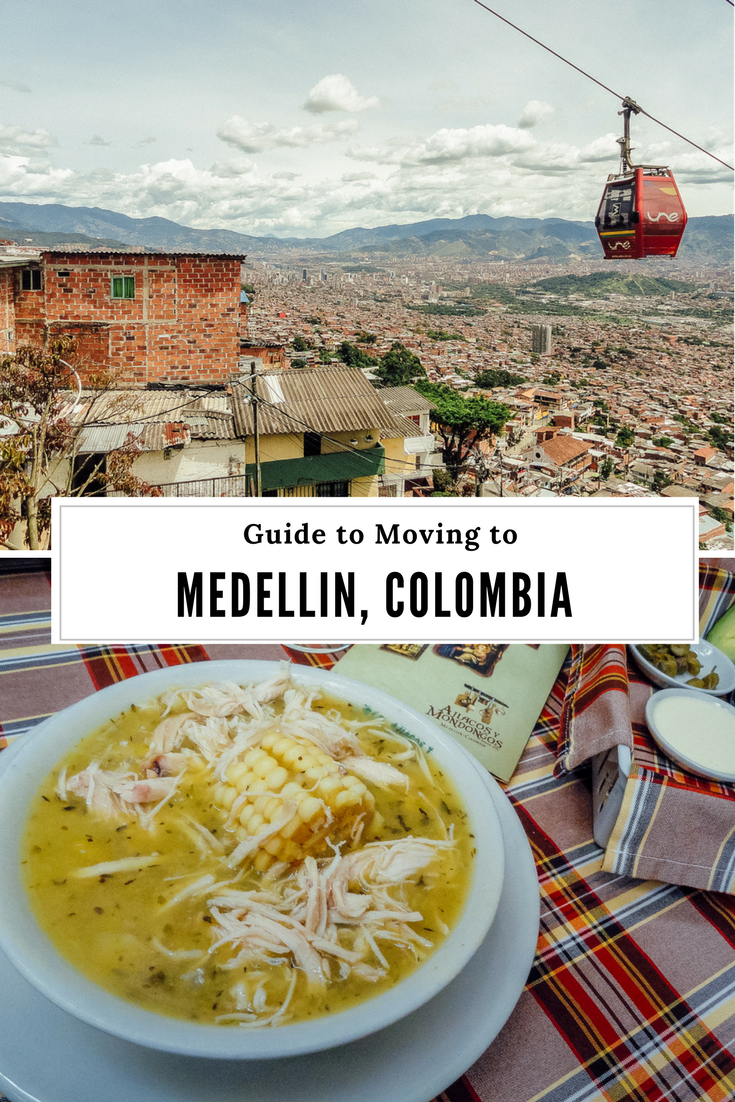 If you have any questions about living in Medellin, don't hesitate to reach out or leave a comment below.
---
Post written by Ryan. Ryan is the author of Big Travel, Small Budget and the blogger behind Desk to Dirtbag, detailing his travels and outdoor adventures after leaving his Washington, D.C. desk job. Since then he has spent a year road tripping across the American West, living as an expat in Medellin, and driving from his hometown of Seattle to Medellin. Right now you can find him road tripping across all of South America.