Why would anyone pick Chiang Mai, Thailand as a place to live? For us, the answer is quite simple: it's easy and cheap to live in Chiang Mai. One word that comes to mind for us when describing this city to others as a place to live is convenience.
As a newlywed couple, we set out to try living somewhere outside the U.S. We picked Chiang Mai because our research online proved to us, that aside from being budget-friendly, it also matched our laid-back personalities. We had never lived anywhere outside the US as adults and thought that this would be a great place to start and "get our feet wet".
It turned out to be a great decision. We'll break down all the different aspects of life in Chiang Mai, Thailand and describe our perspective for anyone who is curious or thinking about moving there for a while.
Living in Chiang Mai, Thailand
---
Is Chiang Mai Safe?
When people decide to move to a new place, one of their first concerns is likely to be the safety of that location. Safety and security are instinctually a human need aside from food and shelter, so I think it's fair to spend a moment and get into this.
We felt completely safe during the time we spent living in Chiang Mai. As well as traveling throughout the country of Thailand. What sets this city a bit apart from the rest is the local people. Northern Thai people seem to have a high degree of respect for each other as well as visitors.
Whenever we've had family or friends visiting us, my comment to them in regards to safety is always the same. I feel that if I left a camera or my wallet sitting on a bench out in public. No one would pay any attention to it. Now, that isn't to say that anyone should go and do that, or that it's a 100% guarantee that the items wouldn't be taken. Rather just to make a point that you really don't have to be too worried.
As far as scams or harassment, you can rest assured that it's unlikely to occur. As a female (a very petite one, at that!), I can confidently say that I have no issues walking around anywhere in the city alone at any time of day. To me, this a real good indication of how comfortable and safe a place is to live.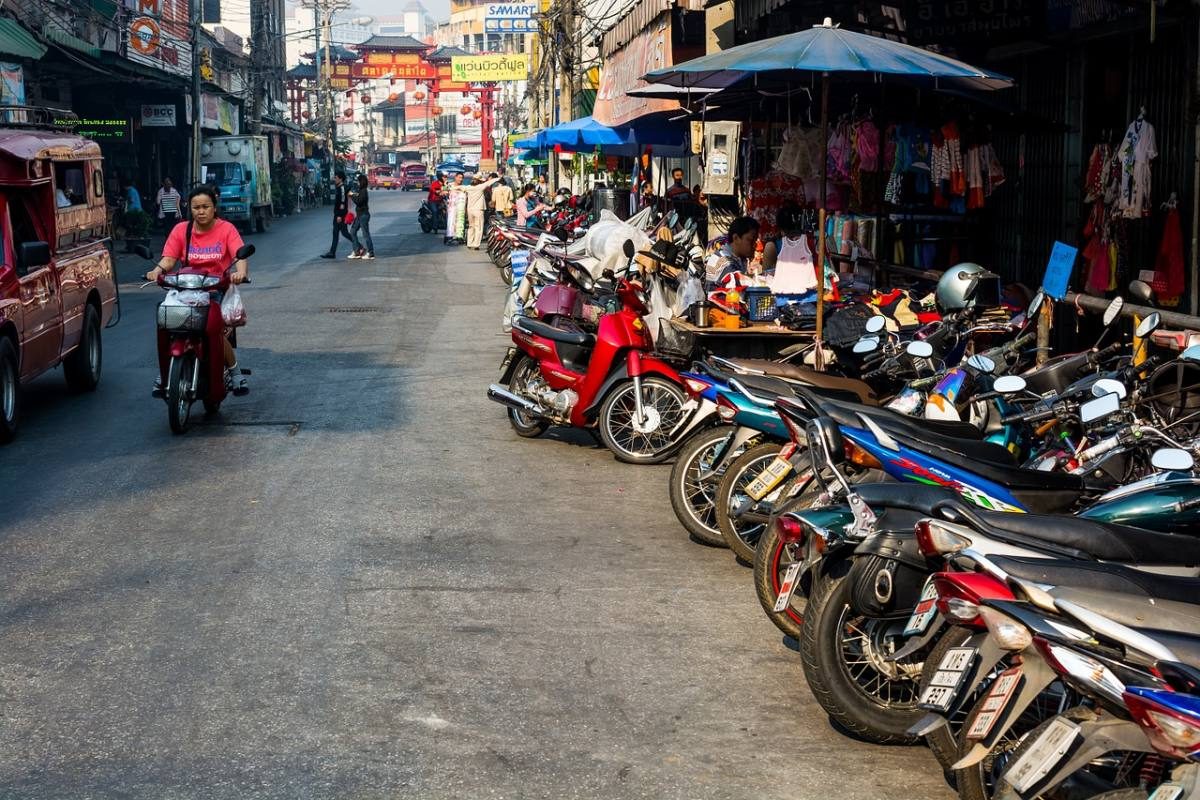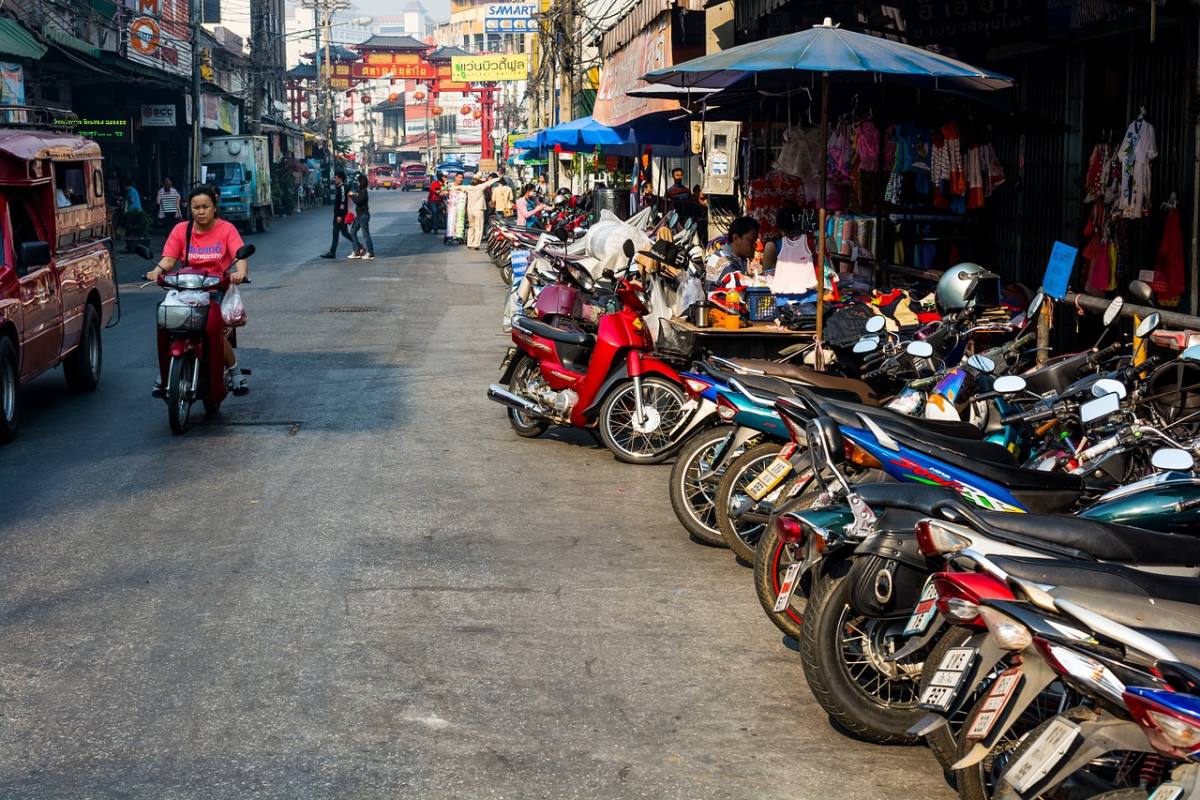 ---
Cost Of Living In Chiang Mai
Naturally, the next topic of discussion is going to be how much everything costs and whether life in Chiang Mai is affordable. The answer? YES!
Chiang Mai is very affordable and economical for foreigners from most countries, especially those coming from Western countries. Our general estimation and comparison of costs between Chiang Mai, and say, California would be:
Food: about ⅓ the price (Eating Western food would probably be more like 50% of the cost)
Rent: ¼ the cost
Transportation: ⅓ the cost
Entertainment and activities: ⅓ the cost
The above are generalizations and, obviously, will differ depending on what exactly you do and get. The key thing to remember is that if you stick to a more Western lifestyle, you will need to pay more. Still, though, you will be paying a lot less than most European countries as well as the US, Canada, and Australia.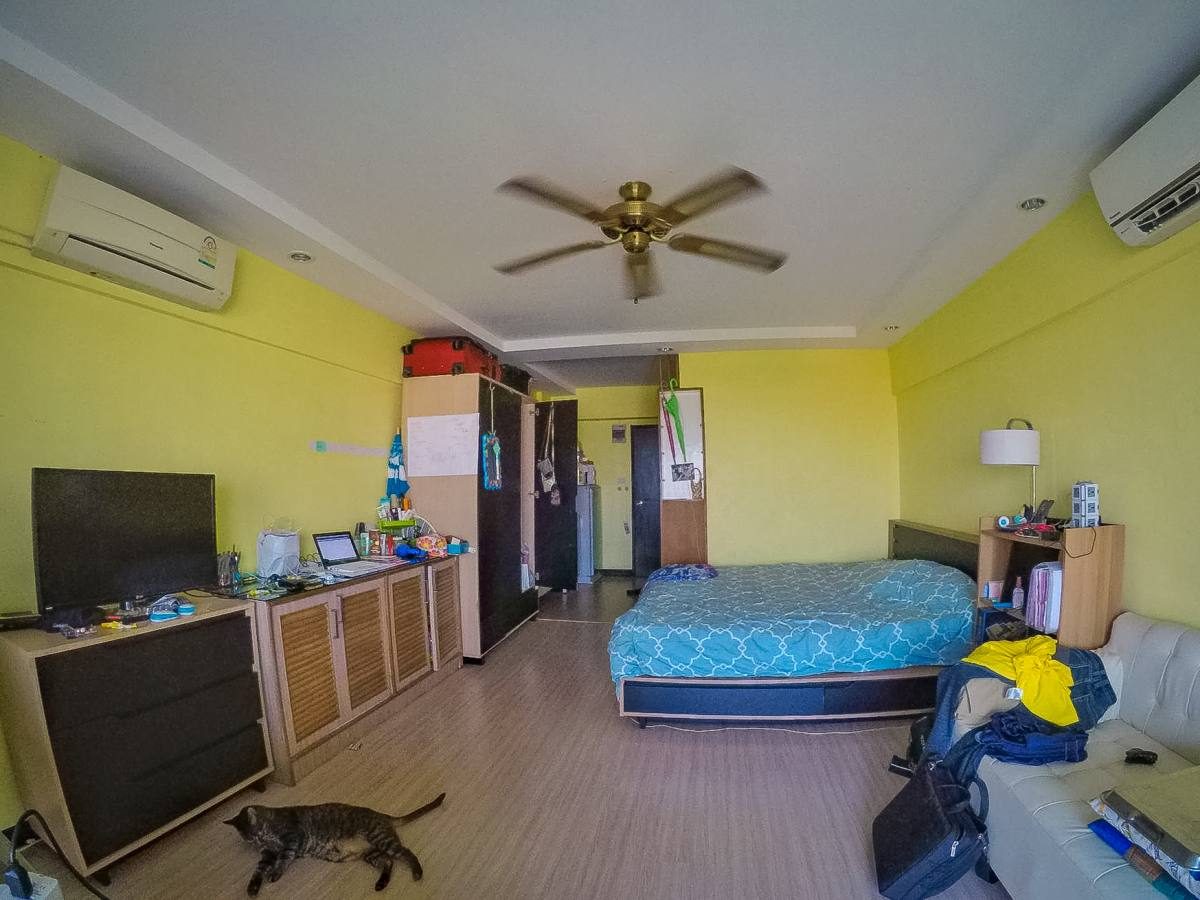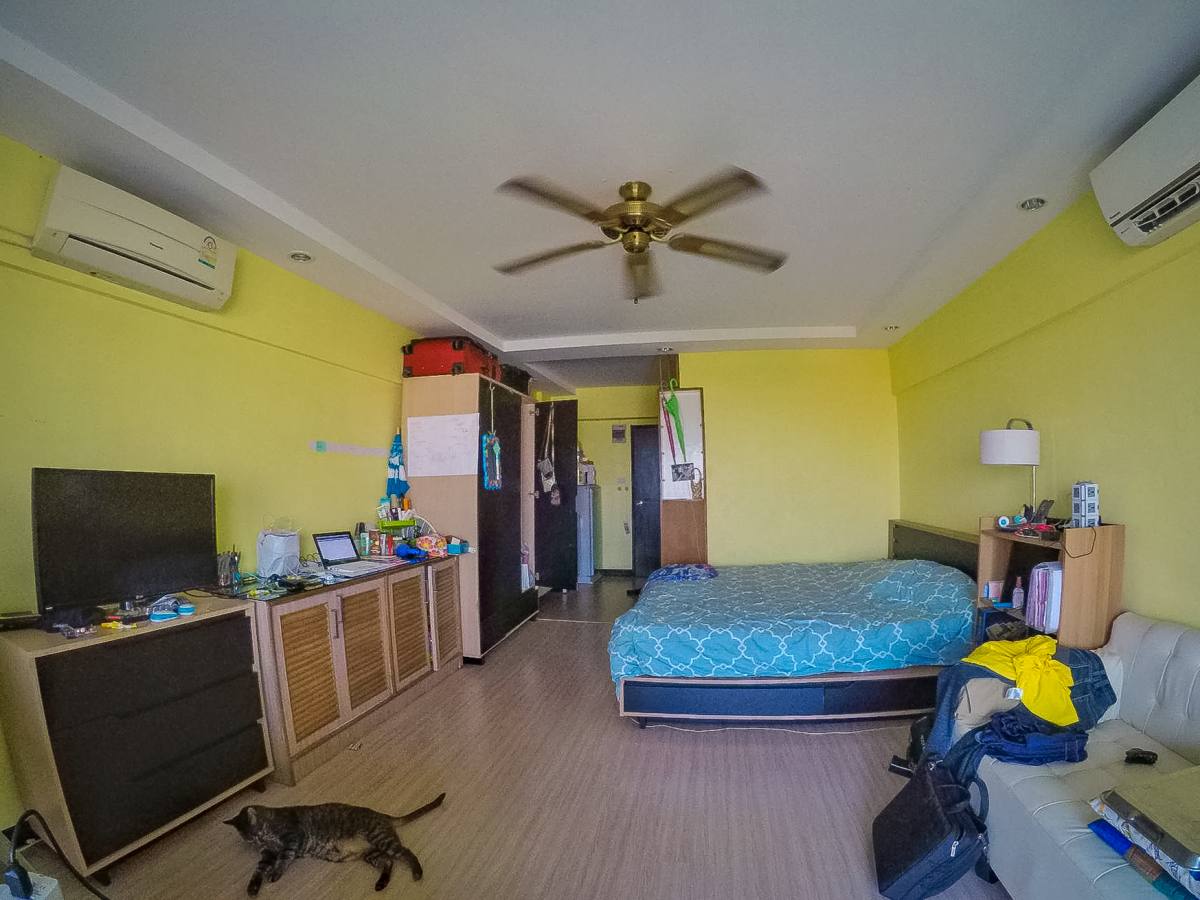 ---
Here are some more specific examples of cost breakdowns:
Rent – Fully furnished studio apartment in a nice neighborhood (including wifi): $260 USD/month
Electricity (AC on most days): $25 USD/month
Water: $5 USD/month
Motorbike Rental: $120 USD/month
Mobile Calling and Data: $15 USD/month
Dental: teeth cleaning and exam $45 USD
Coffee (latte, cappuccino, etc.): $2 USD
Food: $1.50 USD/plate
Public Transportation: $.75 USD
Long-term Visas to Thailand
From our personal experience, we've learned that a lot of folks live in Thailand for very short periods at a time. The easiest way is with a Tourist Visa. However, Americans can stay Visa free for up to 30 days and have the option to extend that another 30 days. If you want to stay a bit longer, you can get a Multiple Entry Tourist Visa and, if you time everything perfectly (and get the 30-day extensions every 60 days), you can potentially stay for 270 days. You will still have to do an exit from the country every 90 days, however.
With an Education, Volunteer or Combat Visa, there is an opportunity to stay in Thailand without having to leave for up to a year. There are individuals who are also able to work in Thailand with a Working Visa, though I am unsure of the full details of that. Additionally, Retirement Visas are quite common for individuals who fit the age requirements who would love the enjoyment of living in Thailand.
---
How To Find An Apartment in Chiang Mai
You might recall that earlier in this article, I mentioned how easy and convenient it is to live in Chiang Mai. Well, finding a place to live demonstrates this concept perfectly. Our first time moving to Chiang Mai was a breeze. Without any prior experience, we found exactly the kind of place we were looking for that fit our budget perfectly and moved in after just two days of being in town.
Our second time searching for an apartment was just a little bit trickier only because we had our pet with us. Not many condos allow pets, but finding homes outside the city that accept pets is not that difficult. We really wanted to be in an apartment within walking distance of shops and restaurants in the Nimman neighborhood, so our options were a bit limited. Nevertheless, with the help of our agent, we lucked out and got a place with a great landlord that let us have our cat in the condo.
With a quick online search, it's easy to find companies that connect owners with renters. Some websites will even have maps, prices, and photos to make your search easier. You can also just email an agent with your budget and other requirements, and they will do the research for you.
All you have to do is take a look at some of the options they come up with and move in! Finding furnished apartments at a very reasonable price is quite hassle-free, so there is one less thing to worry about when deciding to move to Chiang Mai.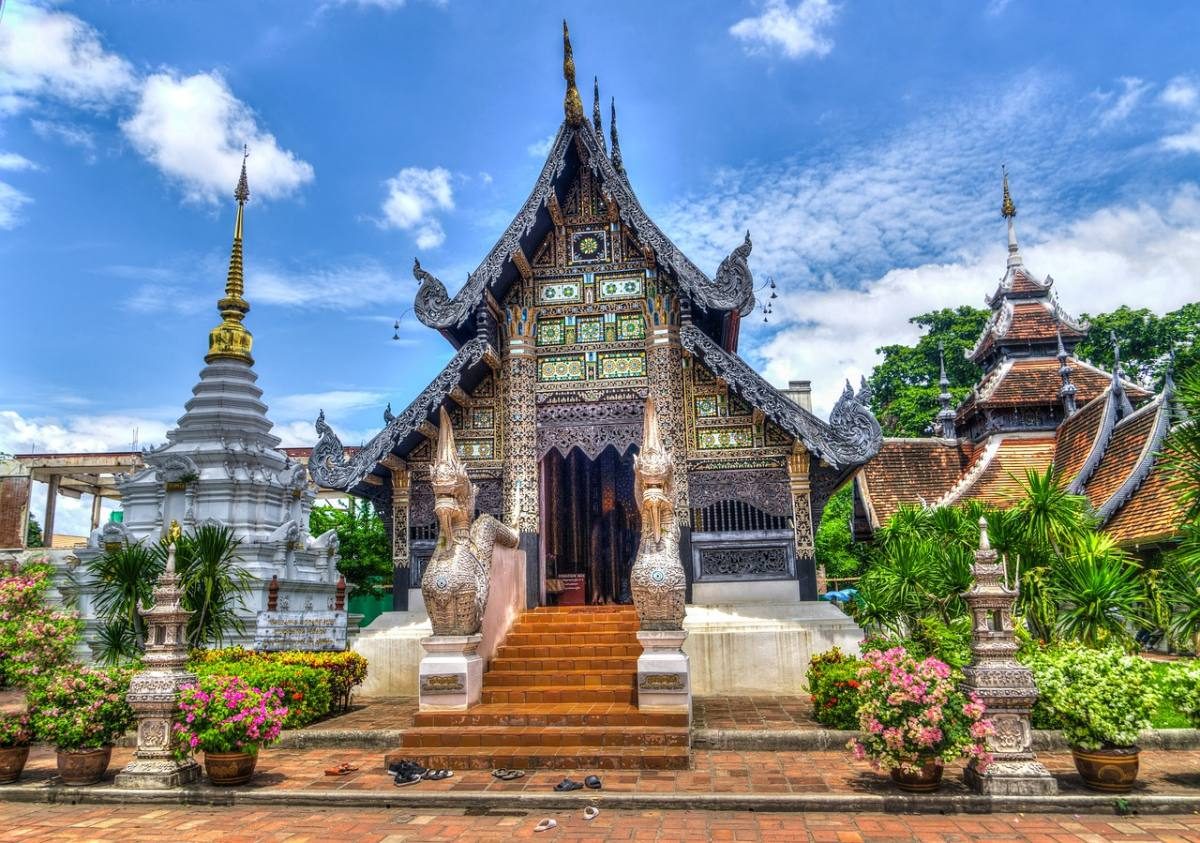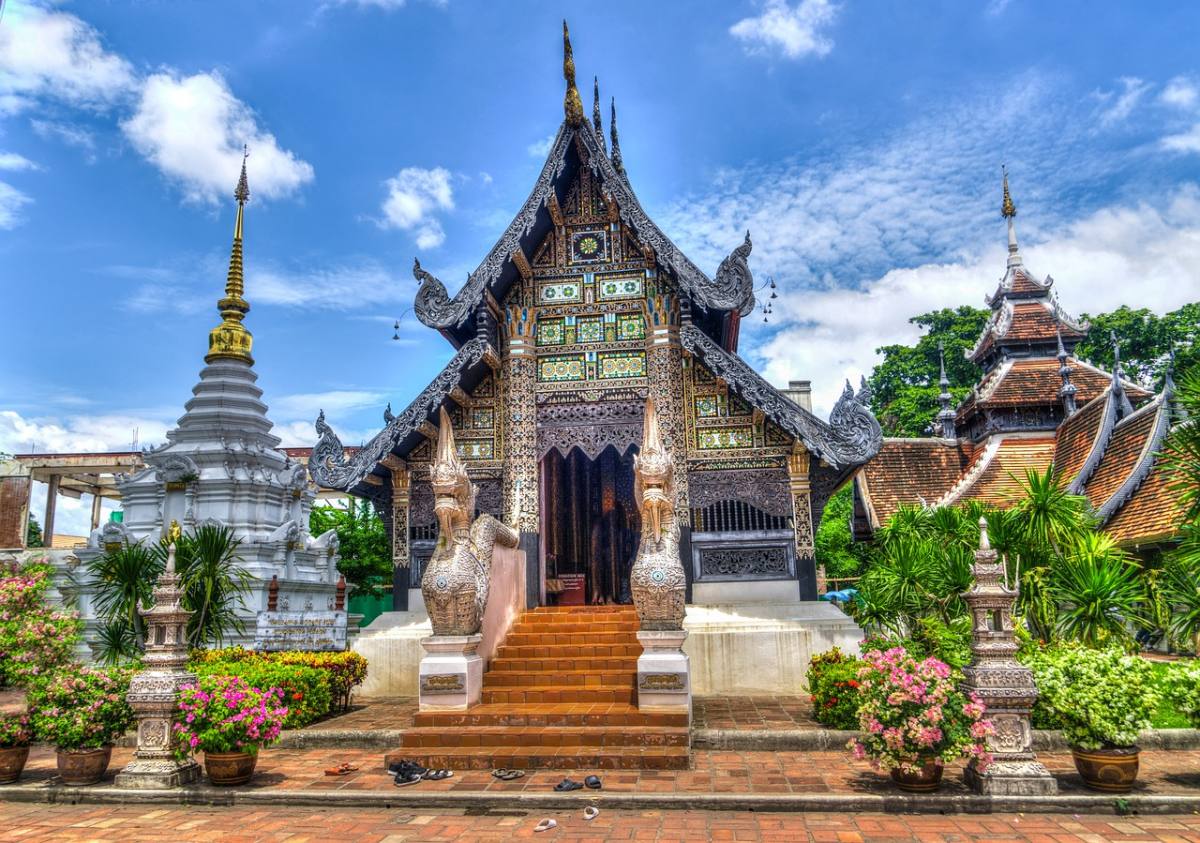 What are you waiting for? If you want to live in Asia for a while, moving to Chiang Mai might be one of your best bets. Any question? Just ask in the comment section below!
Post written by Taiss. Taiss Nowrouzi is a free-spirited, wander-lusting, travel-blogging, animal-lover who is a sucker for adventure! She is the creator and director of TogetherToWherever.com, a travel blog run by her and her husband Rob, dedicated to providing tips and advice on living abroad as well as information to help people make the best of their travels.