Iran is a country filled with conservative traditions with bits of modern flair. I must admit that when I first decided to go I've had no clue what to pack for Iran. It partially resulted in arriving in the country very unprepared. Despite the research, I was still feeling insecure about the outfits.
Iran holds many surprises for visitors, in terms of both weather and clothing. In order to avoid my mistakes, pay attention to some of the items on my Iran packing list.
Note, that I traveled to Iran around the end of March/beginning of April. Other months and places of interest different from those I visited in Iran might be way colder or warmer, so you should adjust your clothes accordingly.
What to Wear in Iran (2019)
---
Iranian Women and Dress Code for Women in Iran
Women in Iran must always wear a long coat/tunic over their regular clothes and are required to cover their heads with a scarf. It's the law, and not only for women. Men should wear long pants and long-sleeved shirts too.
Unless you're told that you can remove your scarf, don't do it. You can't remove your scarf in a restaurant or a hotel lobby, but you can in a bathroom and your own hotel room.
While Iran is a conservative country and women need to be fully covered up at all times in public, it doesn't mean that you need to dress like crap. When in doubt, do what the other Iranian women do.
I arrived in a pair of leggings and an oversized long tunic I got at Primark, only to find myself hideously outclassed by the Iranian women with a great sense of style.
And unlike what you can read in the Lonely Planet's Guide, colors are welcome! Iranian women love to dress colorfully. As Iran changed over the years you don't need to wear socks anymore and cover-ups aren't that long. Your sleeves can also be 3/4 these days.
AND DON'T WORRY! Iran is safe!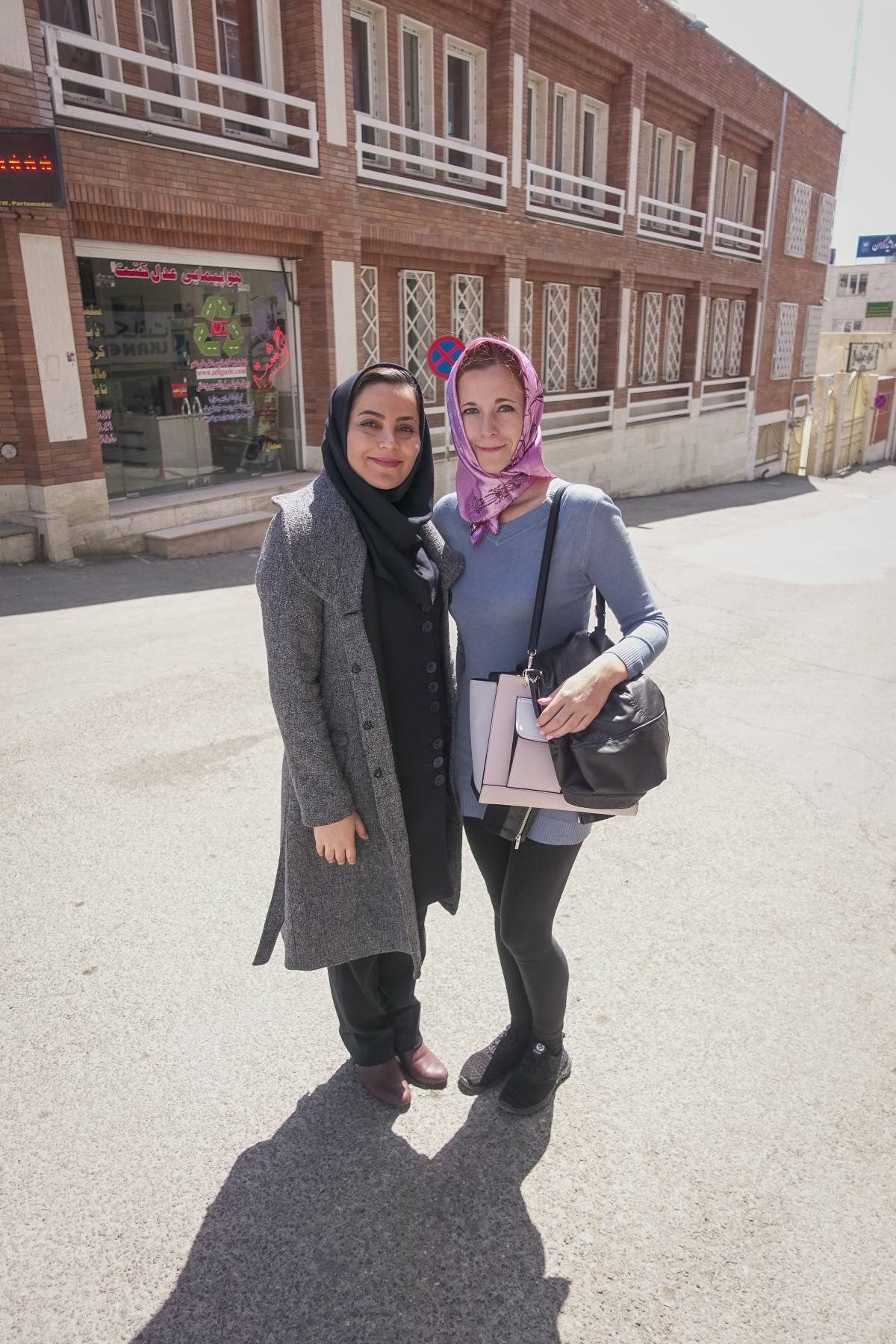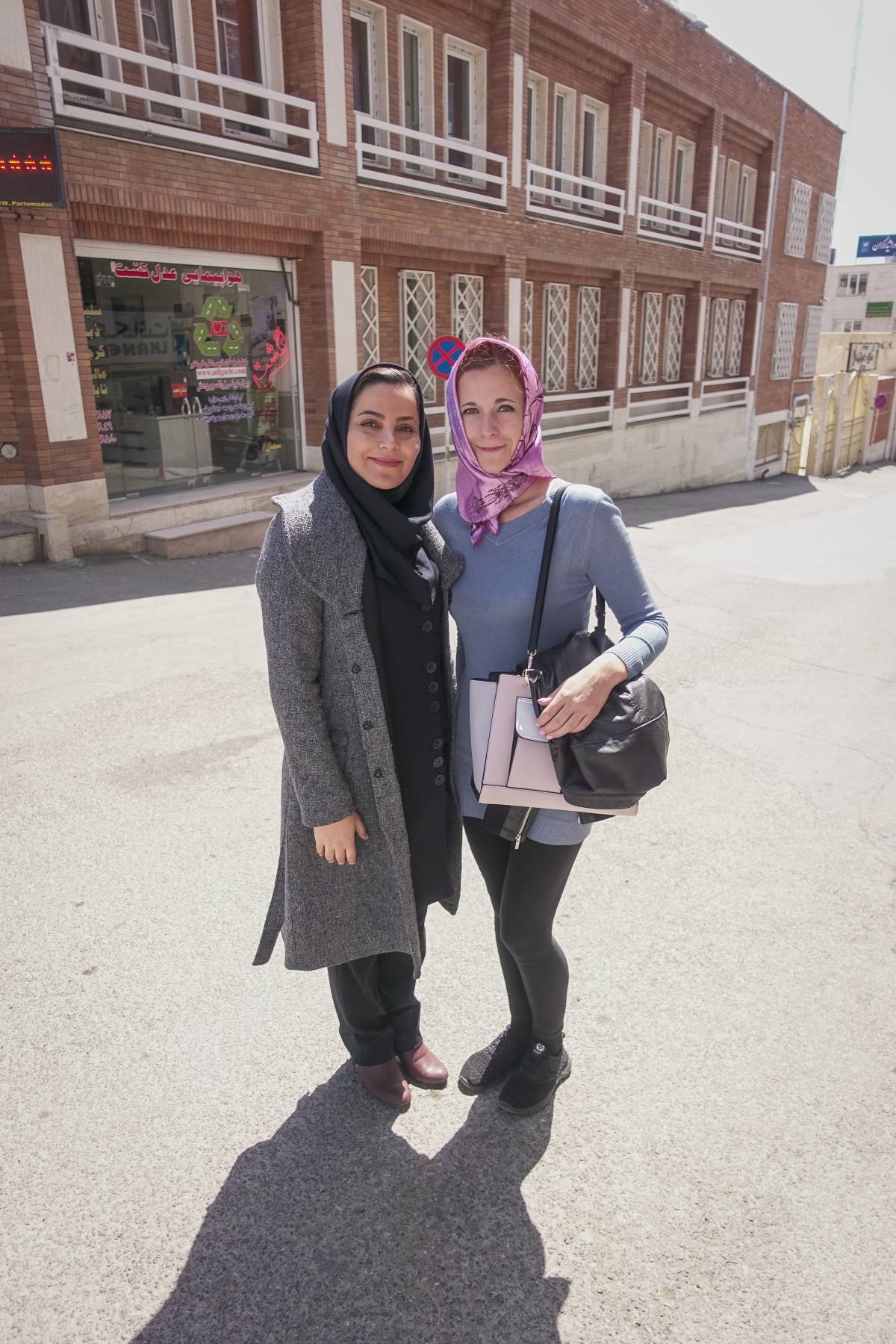 ---
Manteau
Don't worry, you're most likely want to buy a coat or sweater upon arrival to blend it more. I recommend you come with whatever you have and purchasing an appropriate light overcoat (manteau) which covers your clothing for $10-25 at the local market.
You CAN wear skinny jeans and leggings underneath. In fact, it'll be more normal than wearing those baggy elephant pants. Iranians girls don't show any intimidation in wearing tight pants, so why should tourists?
Remember that wearing a coat is not mandatory. I wore a long thin sweater and it was just fine.
---
Make-up
If you're a person that doesn't wear makeup when traveling, you might do an exception for Iran. My friend started doing her makeup after being asked many times during the day why isn't she wearing any. Local women were finding it weird. VERY weird.
Makeup is an important part of their style, primarily in big cities. A lot of women do their eyebrows like in the US as they learn from watching YouTube tutorials. Heavy eyeliner is also very common.
Hijab
Once you're in Iran you'll see how colorful the scarves are and you'll want to buy many, even to use for your neckline later. The coat or scarf need not be black – it's a myth.
Don't worry if your hair is sticking out of the scarf. Apart from a small percentage of older women, most young girls only cover the top of their head.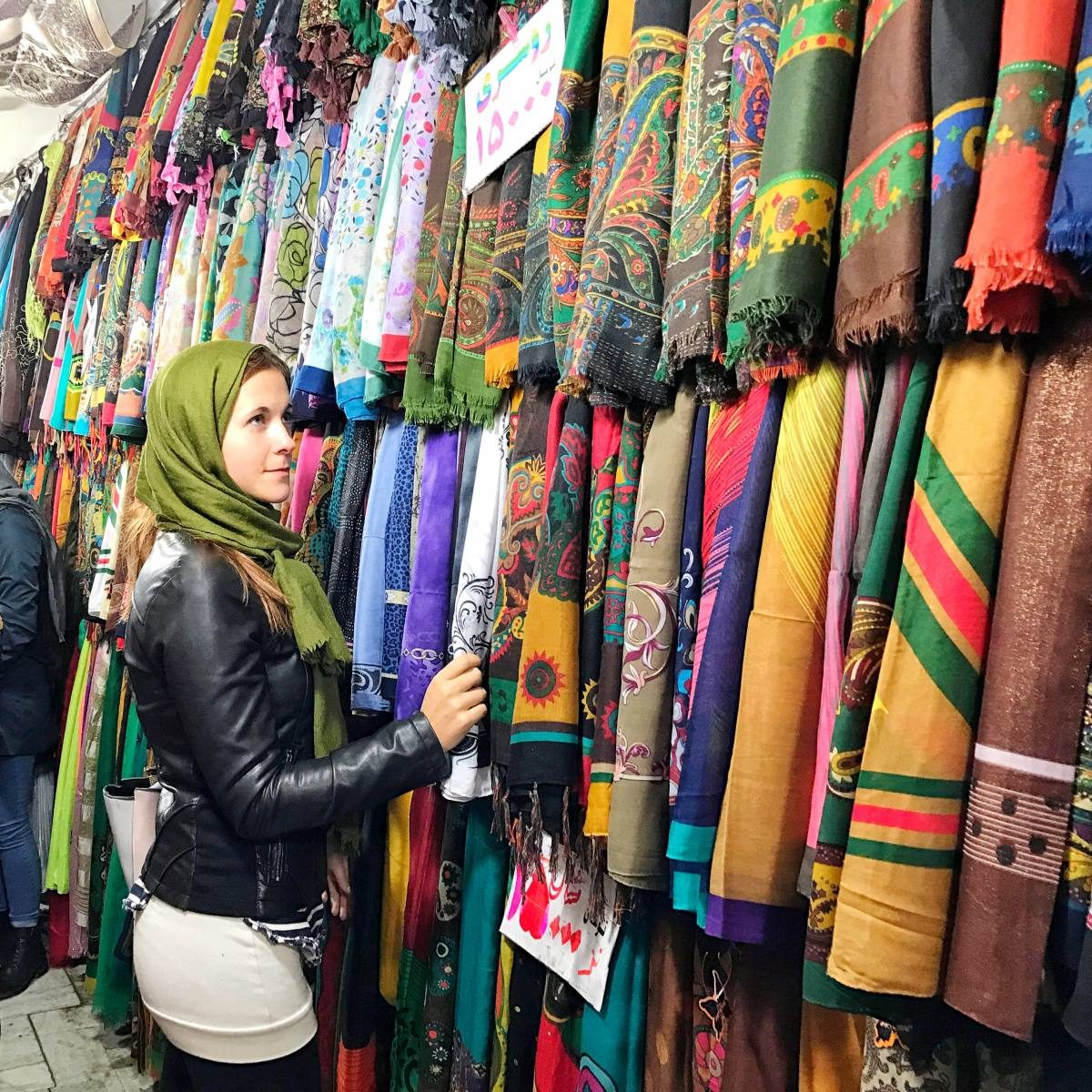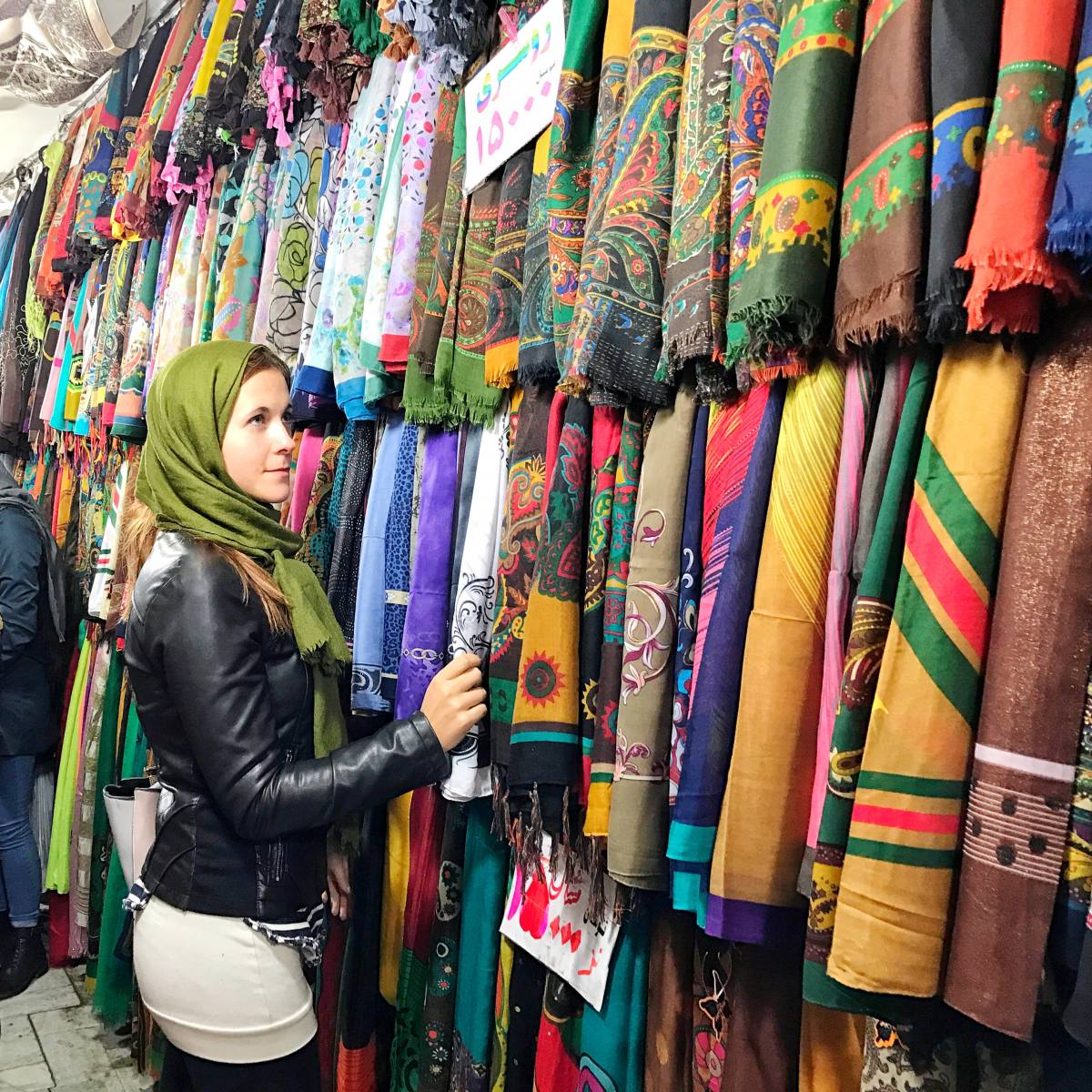 ---
Chador
In order to enter some mosques, you'll have to wear a chador. It's a large piece of fabric that covers your entire body head to toe. Yes, you'll look like you're wearing a tent if you put it on like me.
Thankfully, I was helped later by a local woman. Don't worry about bringing it, you will be loaned a chador when necessary.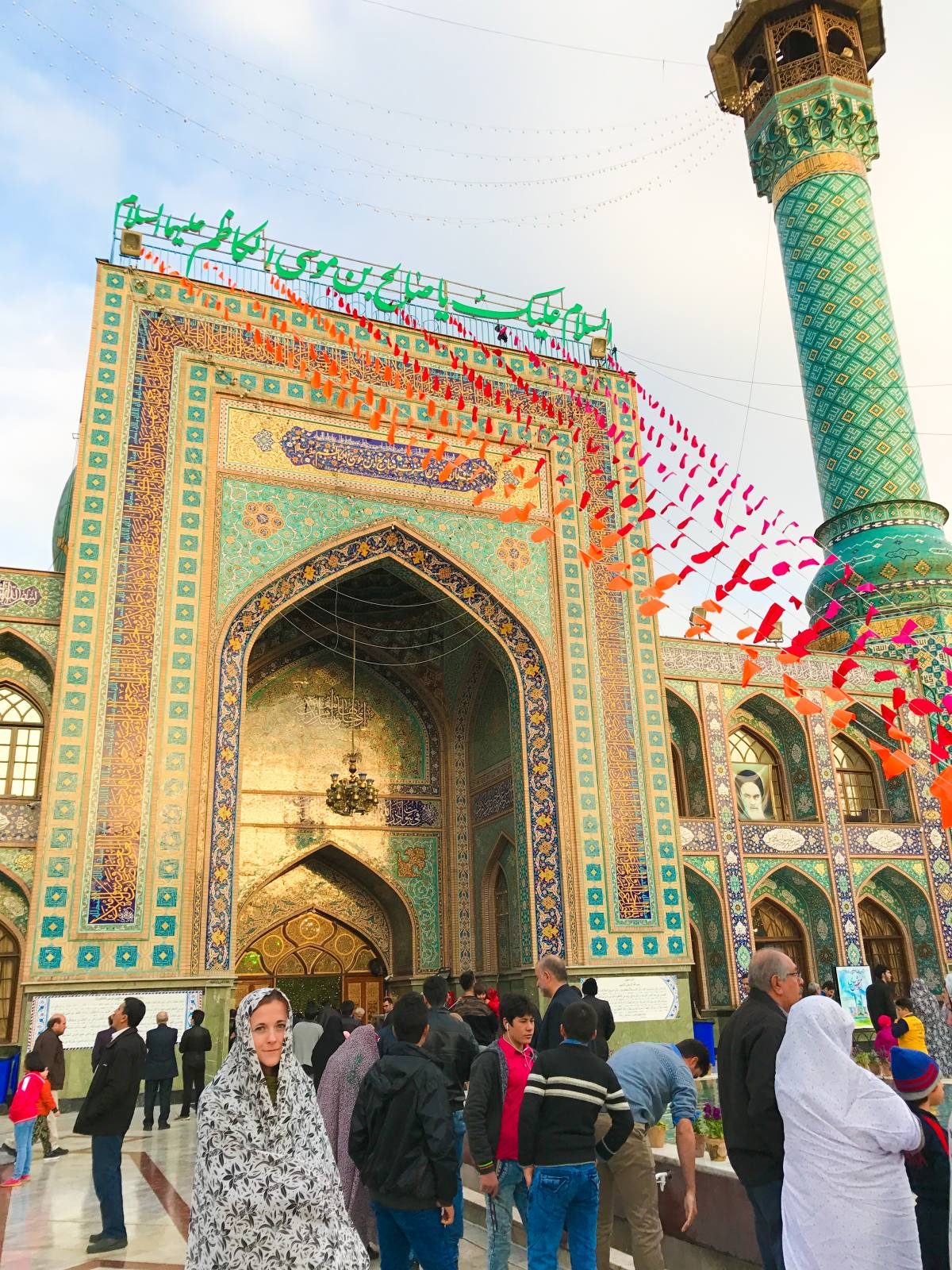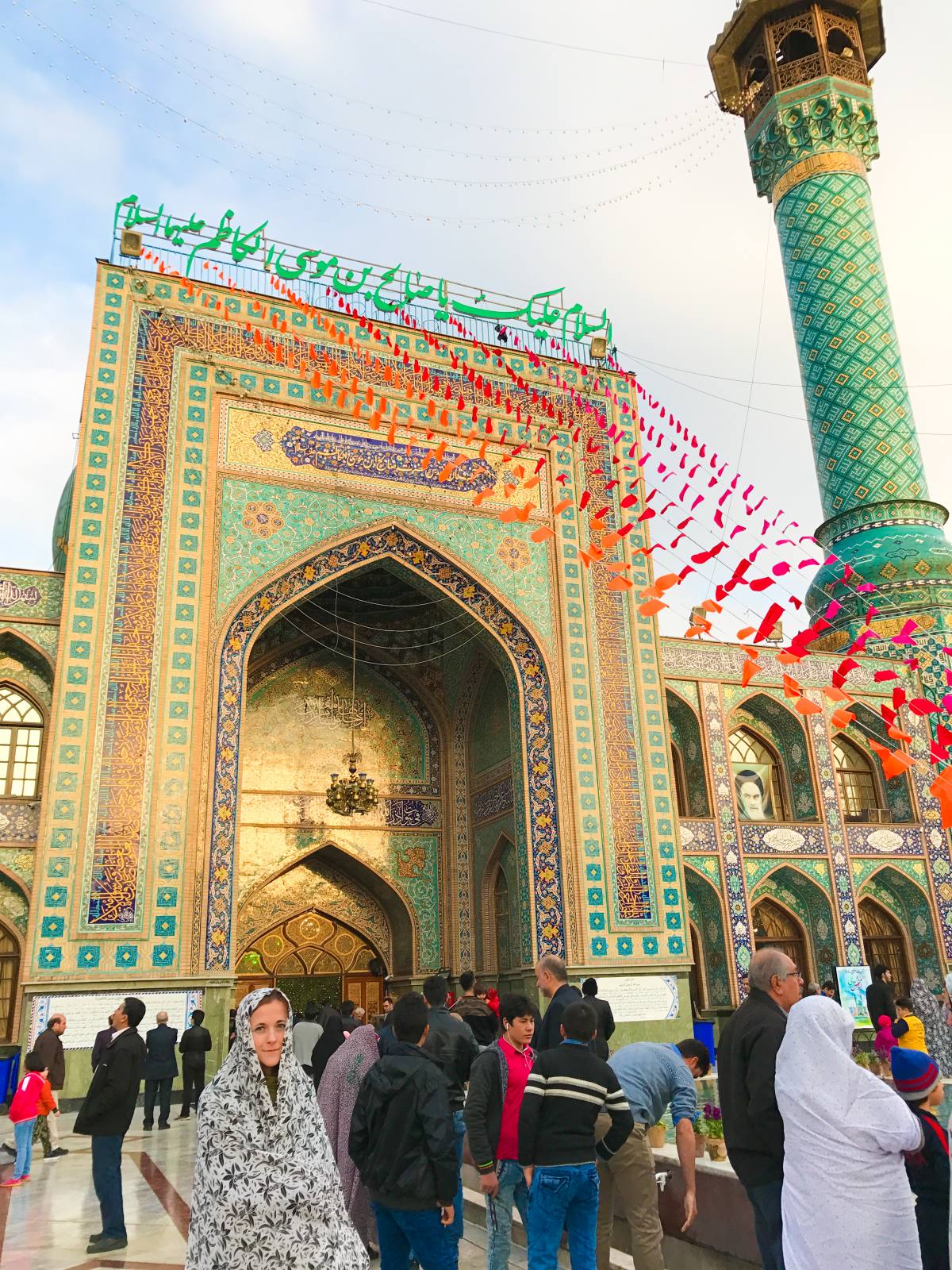 Painted nails are fine
Before heading to Iran I heard and read that painted nails aren't well seen. Somehow I forgot to remove my pink nail polish before arrival, but I quickly discover that everyone else uses nail Polish. Red, pink, whatever you want.
---
What to Pack for Iran – Iran Packing List
Basic Essentials:
underwear & bras
coat or tunic covering your butt
a pair of leggings, jeans or other pants – alternatively –

long dress

or long skirt covering your ankles (In my experience a long dress worked better than pants)
makeup kit
shampoo, conditioner, lotions & anything else you might need, as you won't be given them at most hotels and guesthouses.
You don't have to pack many outfits as no one will ever see what's your wearing underneath your coat or tunic. I actually heard that during very warm summer months many girls wear just their bra under their tunic, as no one would ever know.
Lifestraw Bottle – Even though I personally didn't find tap water unsafe, and water fountains are widely available, some people prefer to filter their water before drinking it or brushing their teeth. Lifestraw Filter Bottle always comes in handy in those situations.
Sandals – Sandals are totally acceptable in Iran. A comfortable pair is always a good idea. Luna Sandals almost never fall apart, so you might consider getting a pair.
Waterproof shoes – It rained quite often when I was in Iran, so these water shoes saved me.
Toilet paper – Hostels, guesthouses, restaurants don't usually put out toilet paper. Scratch that – I've never seen any toilet paper at every fancy restaurant. Have some paper or tissues with you at all times to avoid disasters.
Remember that most toilets in Iran are squat toilets. Don't be afraid, as they're easy to use.
Refreshing water spray – You'll be positively surprised by the water spray in hot cities.
Party outfit: skirt, dress, whatever you'd normally wear for a party – You will need a nice outfit if you're planning on visiting locals, and you never know when that might happen. I was randomly invited to a wedding and birthday party. Iranians change into 'Western' clothes once they enter someone's house. Boys into suits, girls into pretty nice mini dresses. You won't fit in well with an outfit you'd wear outside.
Dry shampoo – In case you're planning on camping or are too lazy to wash your hair daily.
Microfiber towel – I found myself in need of my little Packtowel many times, as some guesthouses weren't providing towels. A microfiber towel is easy to carry and dries up quickly.
Extended Phone Battery – To charge your phone on the road. It's my absolutely necessary item.
You could also pack…
Tripod or a selfie stick– Perfect to take photos of yourself when you travel solo. Plus, Iranians love their selfie sticks so you surely won't feel out of place using it.
---
---
What NOT to Pack for Iran
Alcohol – Don't even try to sneak anything into the country. You might be jailed.
---
Don't also forget to 'pack' your travel insurance. You won't be able to enter Iran without valid health insurance and immigration does check it before they grant you Iran visa on arrival.
Even if you're not someone who travels with health insurance (even though you should always have one), in Iran you don't have a choice. World Nomads covers Iran and it's the cheapest and easiest insurance to purchase.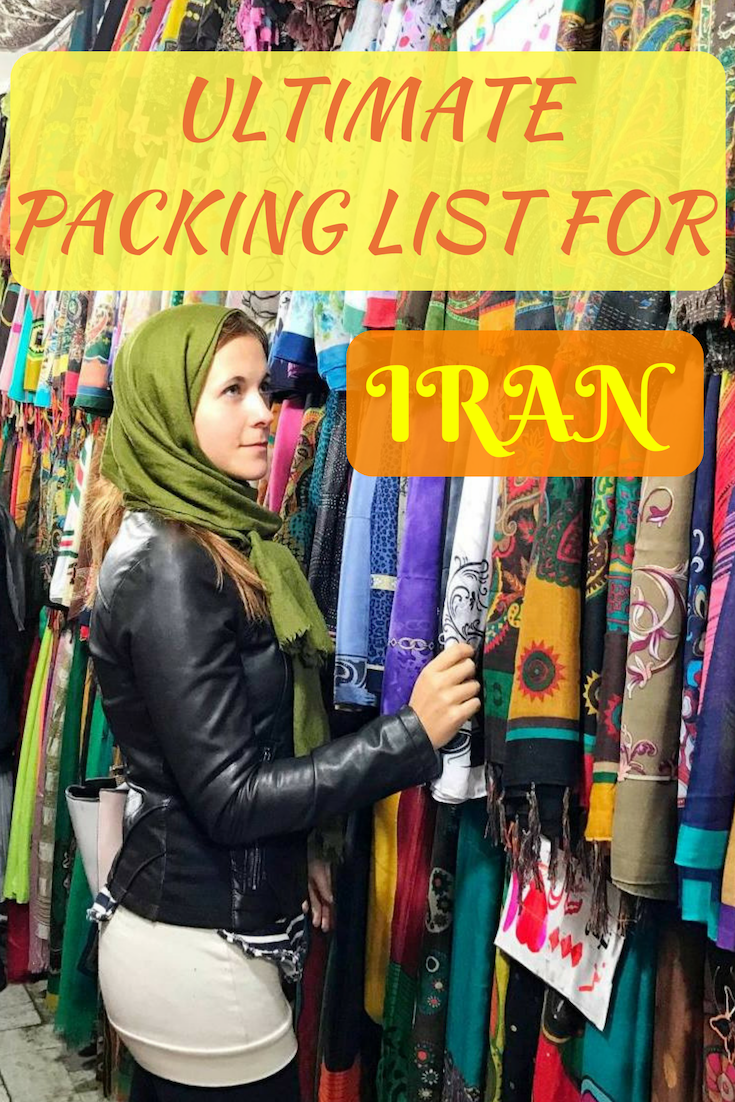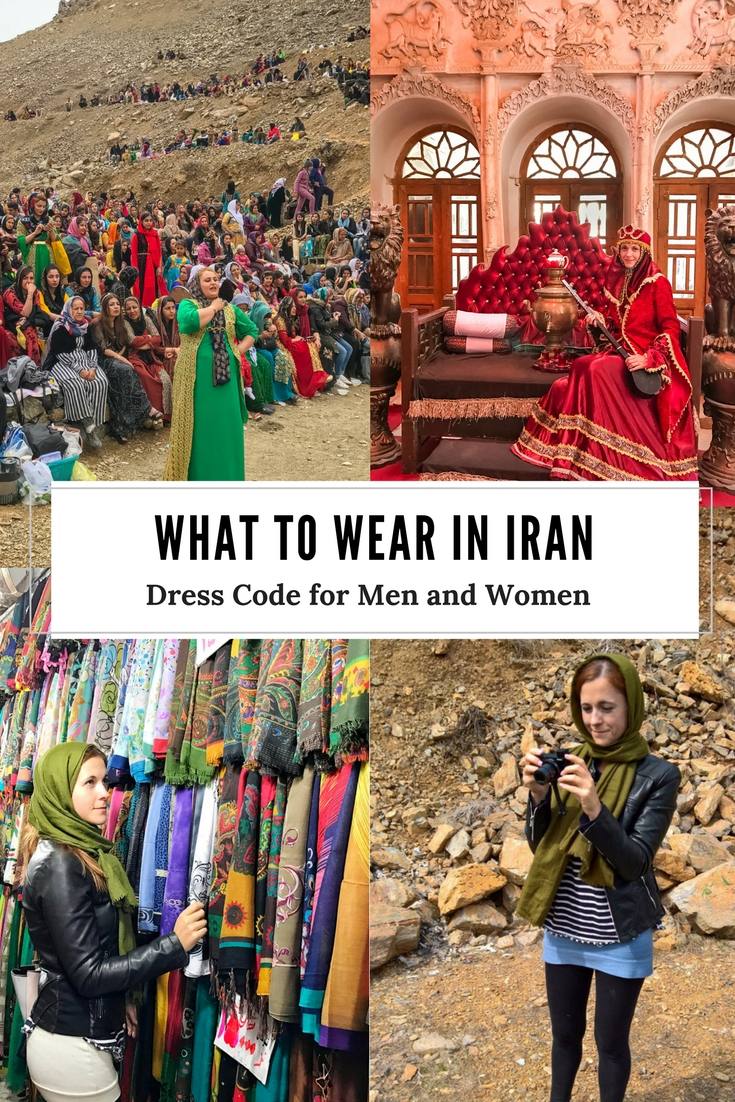 Do you have any questions about what to wear in Iran? Don't hesitate to ask in the comments below!
Want to read more about Iran? Check out my ultimate guide to Iran page.