'Who takes your photos?' is the most common question I get on my social media channels and a lot of people get confused when I said that it's often my best friend Tripod or even my other friend Insta360. While not all my shots are taken the same way I wanted to share with you my little tutorial on how to take good photos of yourself when traveling solo, with or without a tripod, as I take most of my Instagram pictures solo.
Usually, solo travelers rarely show up in their own photos unless they have an Instagram husband. There's even a saying (that actually makes me mad), that behind every pretty girly Instagram account there's a boyfriend or husband it. While quite often it's true, it doesn't have to be the case.
You CAN take pretty pictures of yourself when you're a solo female traveler.
While I do have a husband, he rarely travels with me and when he does, he prefers to take his on photos than photos of me. Since I prefer to be in my own photos, especially after I decided to start a blog.
How to Take Good Photos of Yourself?
What Do You Need in Order to Take Your Own Photos?
Lots of patience and not worrying about looking silly. Also, the ability to disregard other people's stares. Once you master the smize technique you'll be fine and take your own photos quicker 😉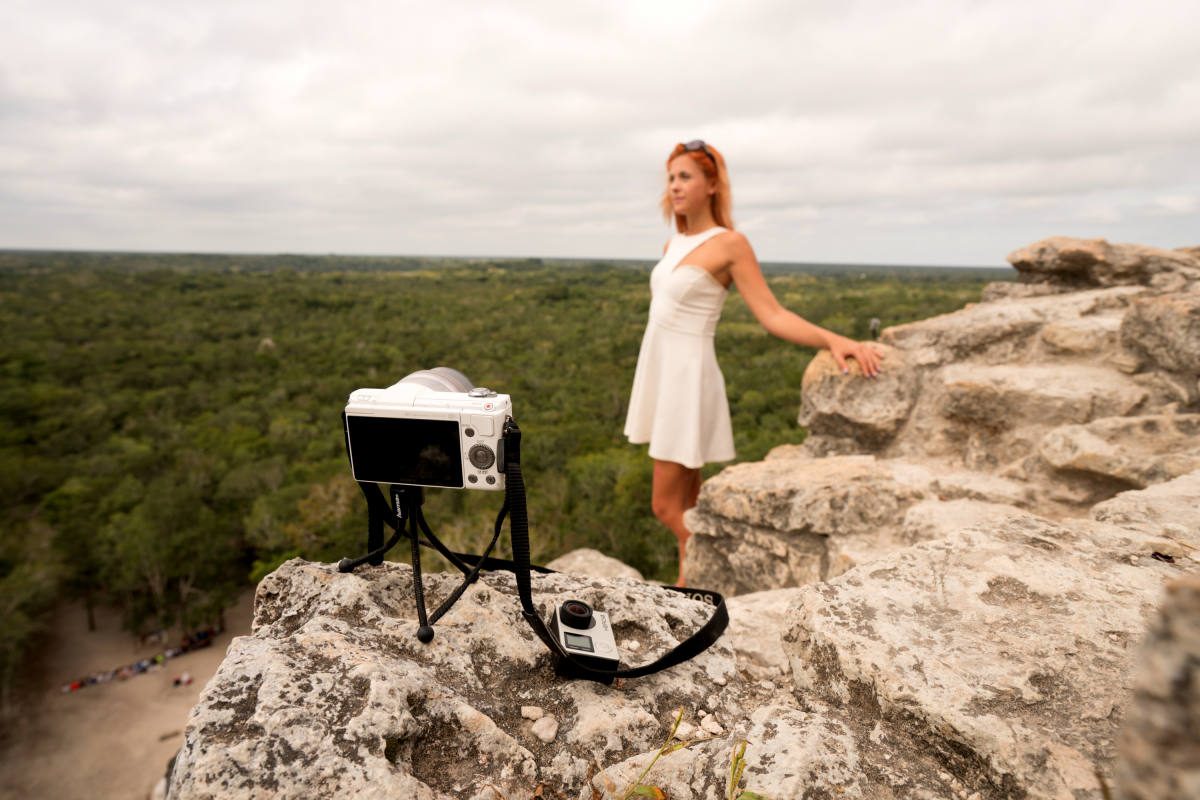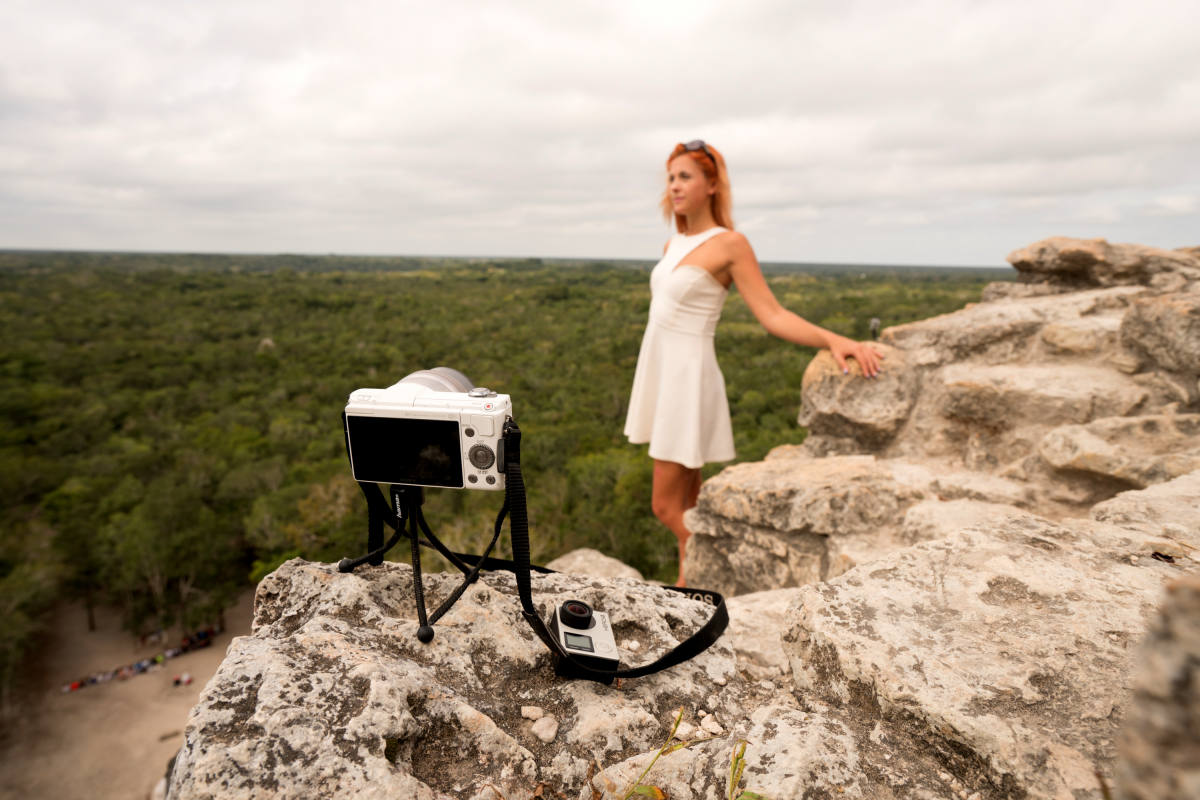 By taking my own photo I don't mean to say 'I'm beautiful and everyone just loves looking at me'. If I take a great shot of something anyone else can have the same one. By adding myself in the photo I'm going to have a photo that only I'll have. Does this make sense?
Remember!
Taking a good picture is only 40% of a successful photo. Learning how to edit your photos properly will make you a successful photographer.
Photos I Took and Edited by Myself AKA Social Proof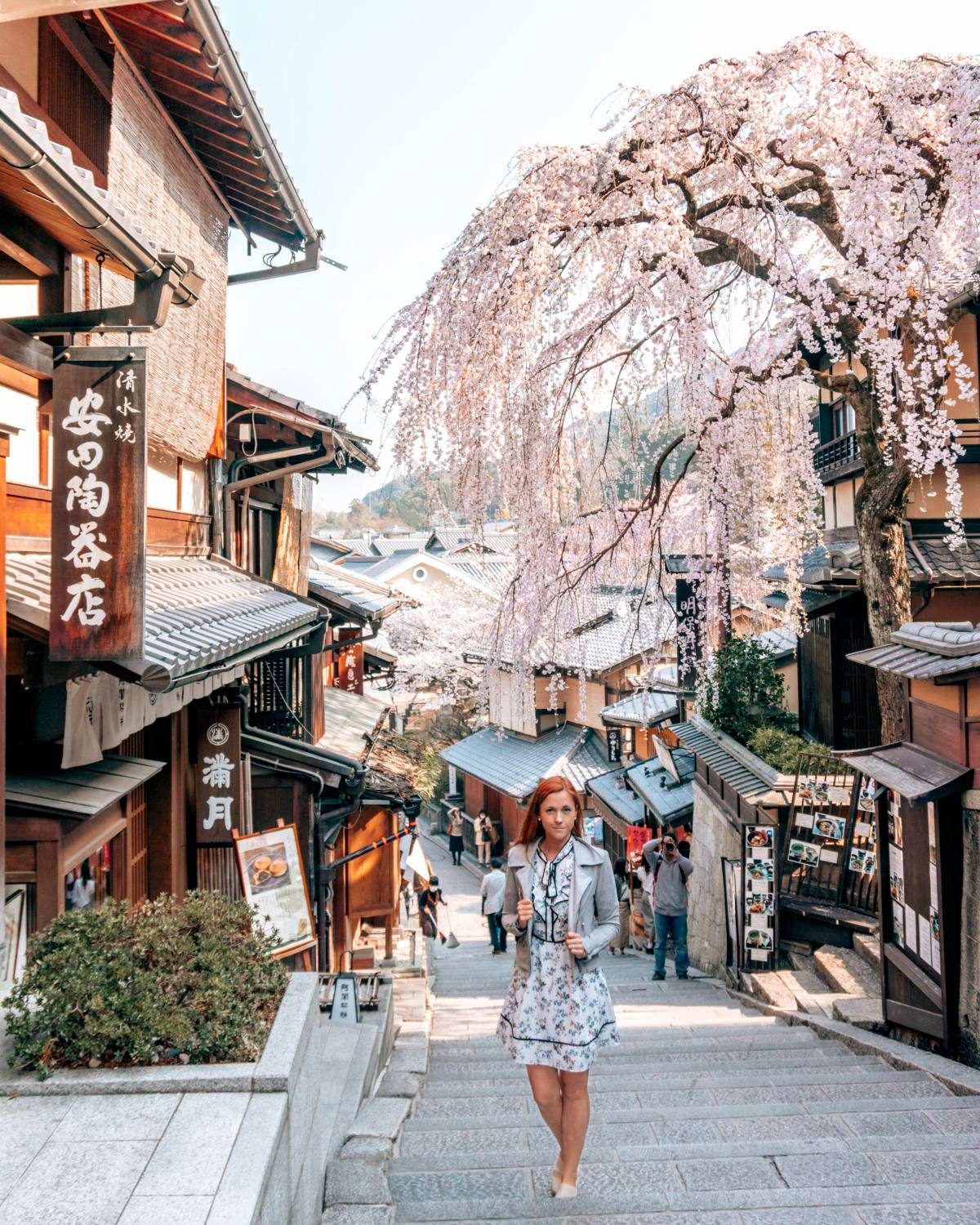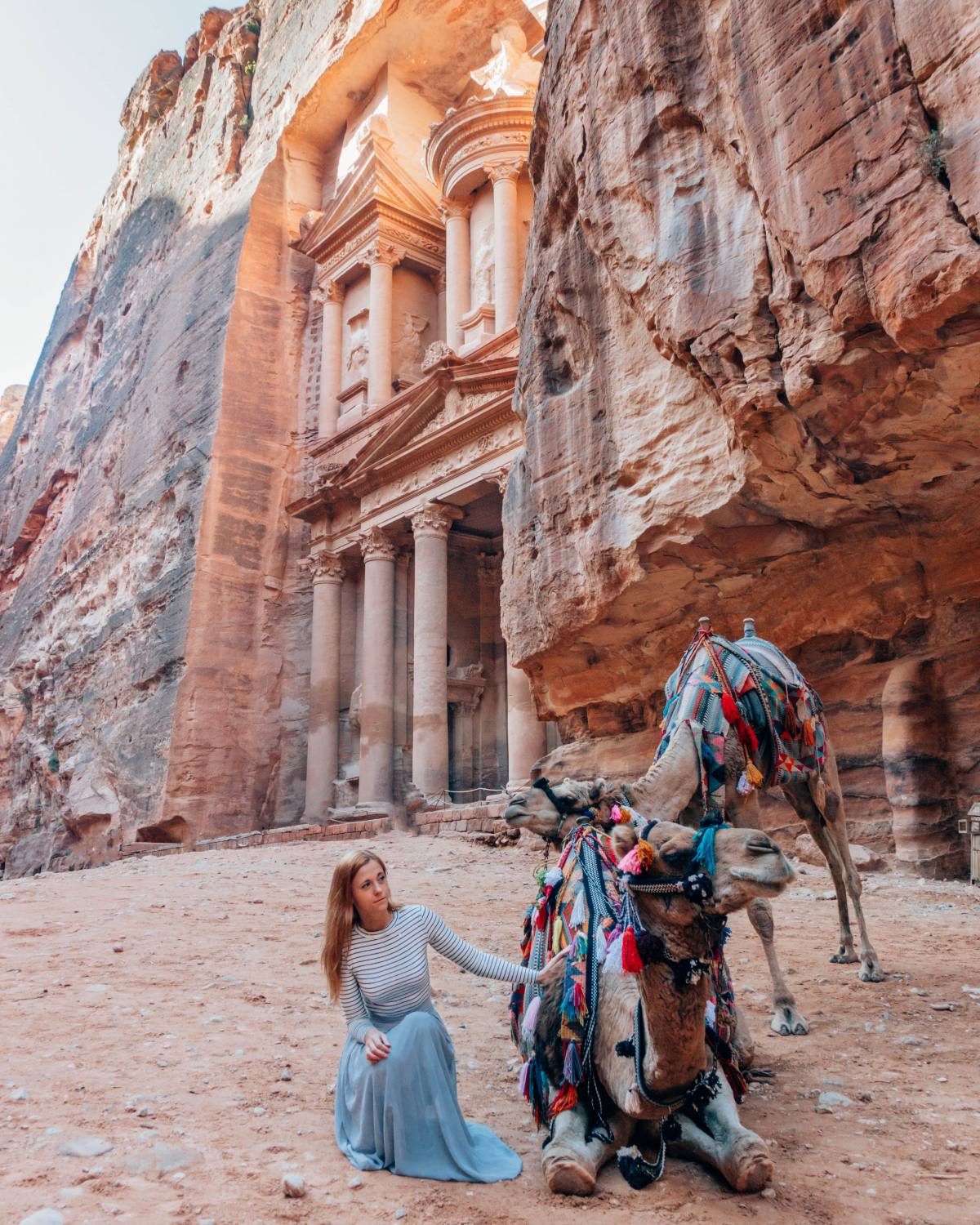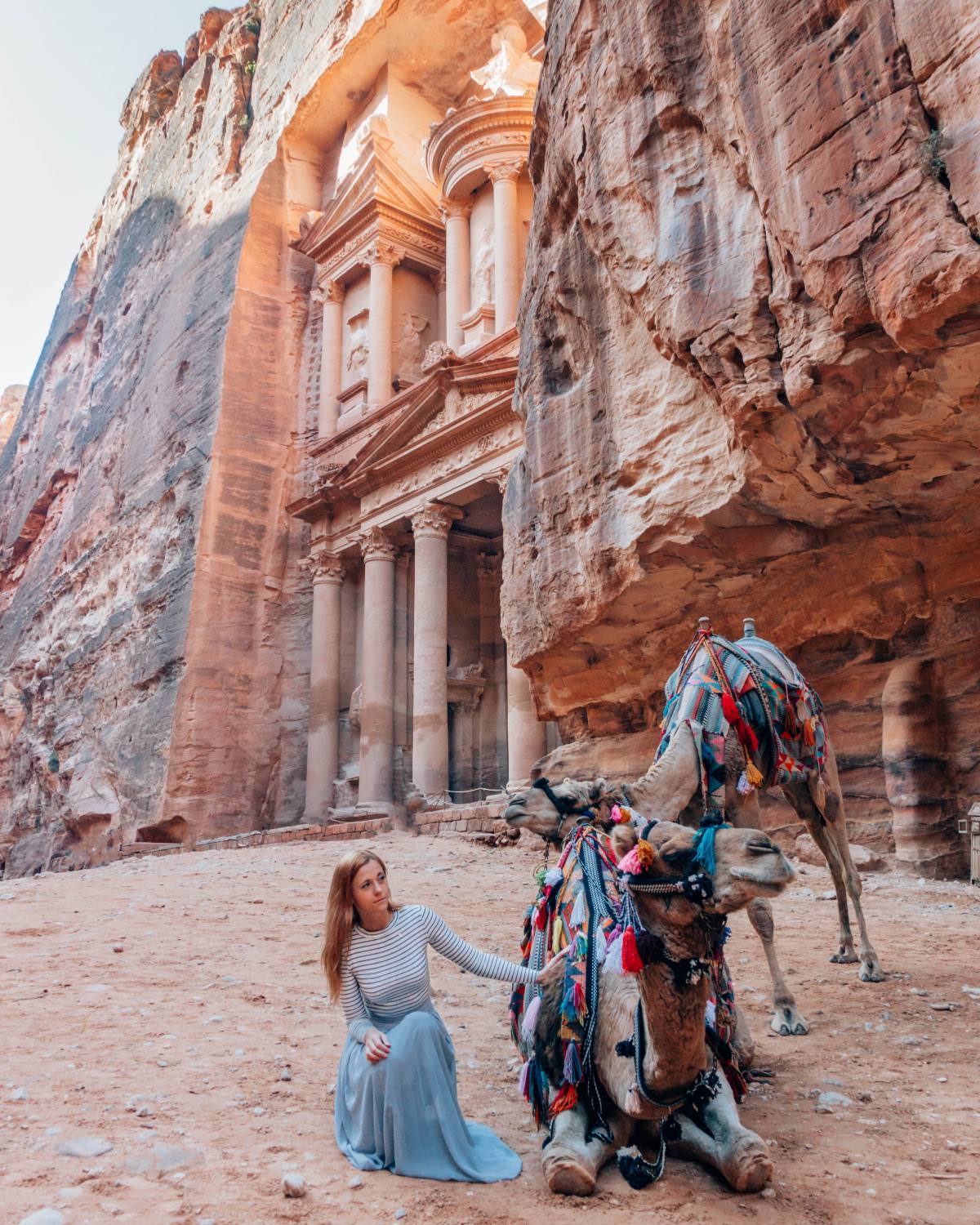 ---
Ways to Take Beautiful Travel Pictures of Yourself
Use a Mirror or Reflective Surface
First, let me tell you that by taking photos of yourself I don't mean these bathroom mirror shots that almost every celebrity decided to put on their social media channels recently. Unless your bathroom looks like the one below I'd never recommend you doing this 😉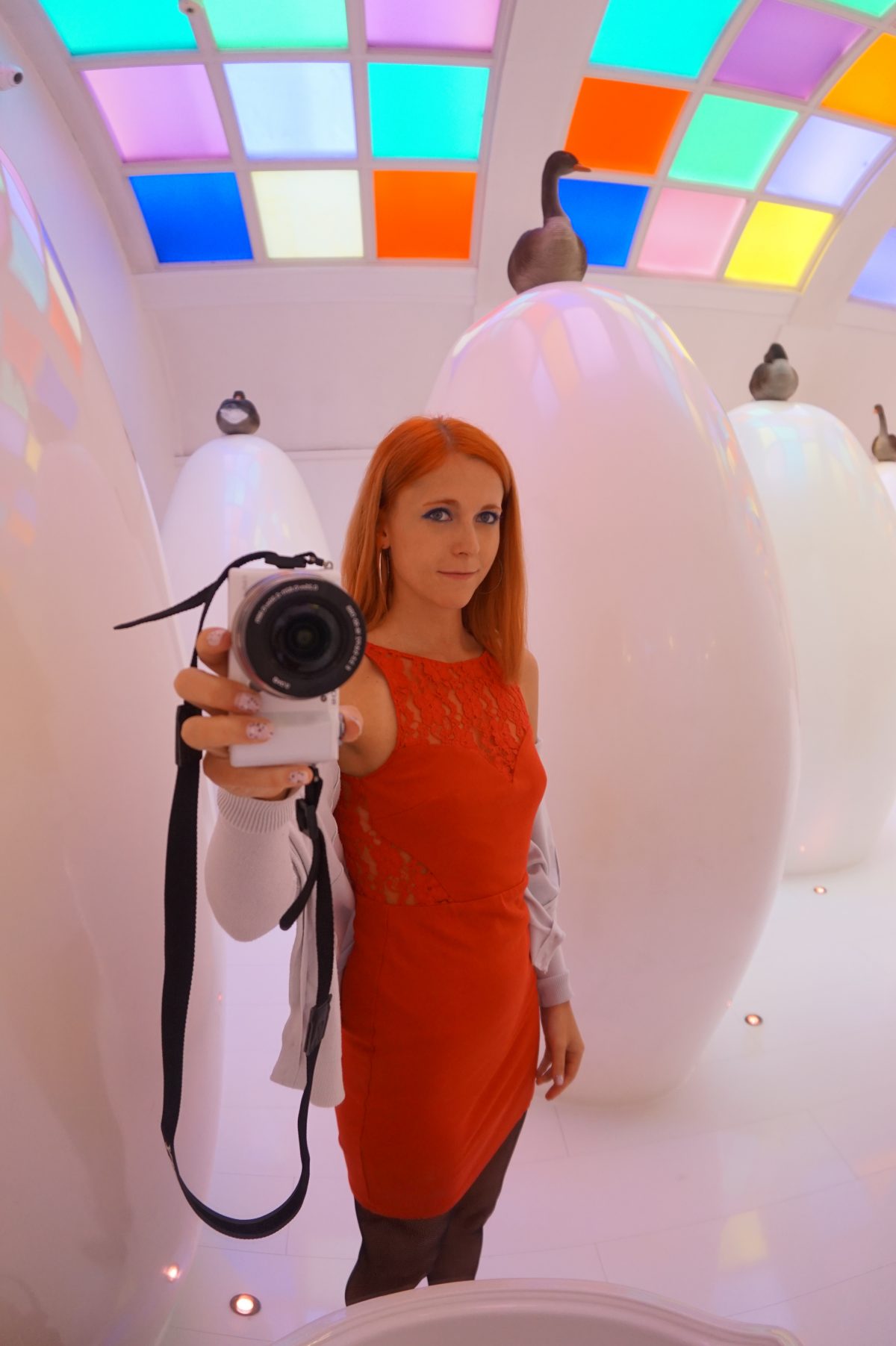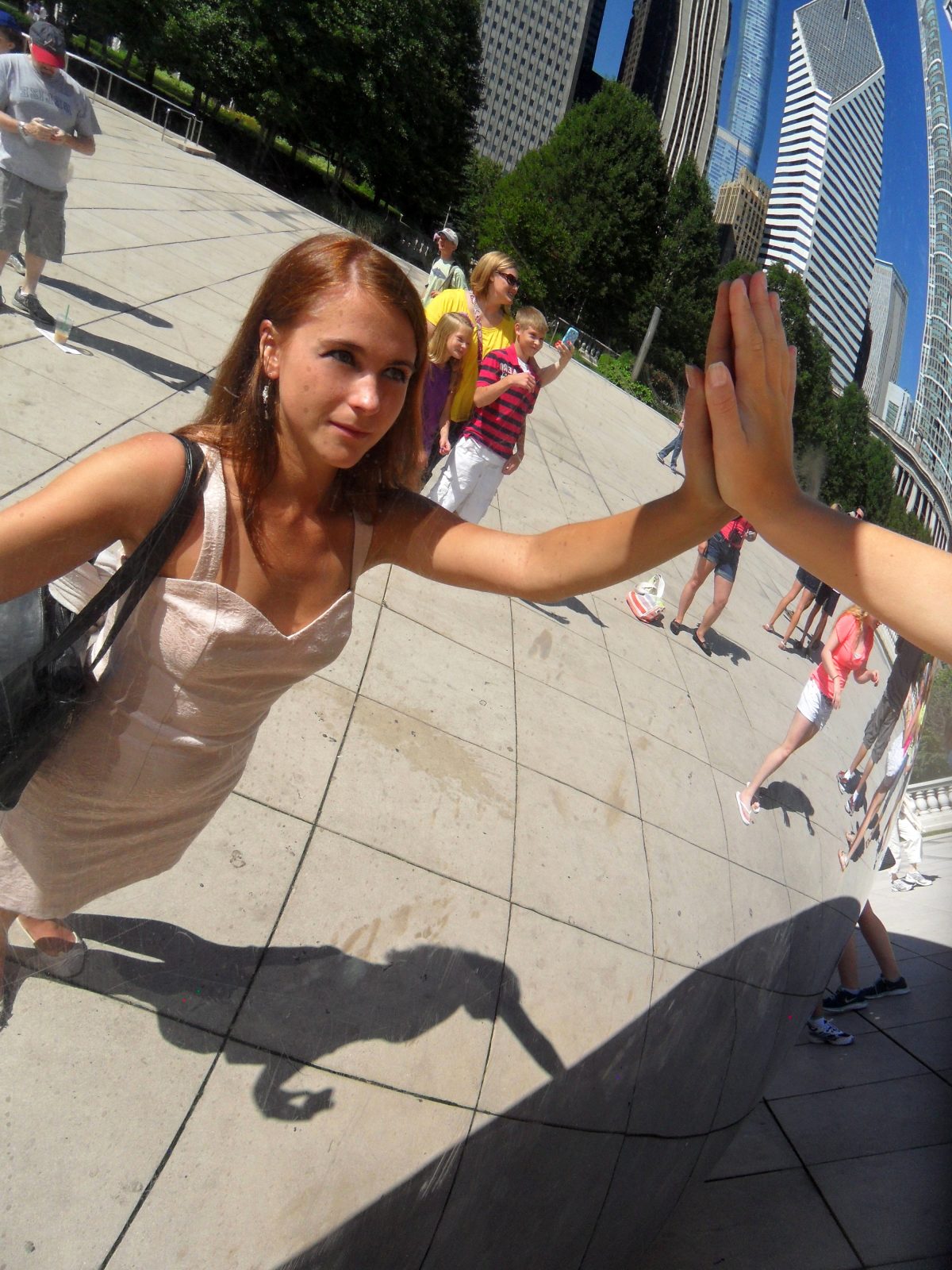 Ask Strangers to Take a Photo of You
While it might seem like the most obvious option, it's not always the best one. In my case, photos taken by other people turned out to be bad, with either my head or legs chopped off. Unless you explain to a person what exactly you want and tell them to hold the camera in an exact position, your photo will probably be useless.
My Tip: Find people with a tripod, they usually know how to take a decent photo. Hold the camera the way you want it and show them a point of interest. Alternatively, use an iPhone because most people know how to use it.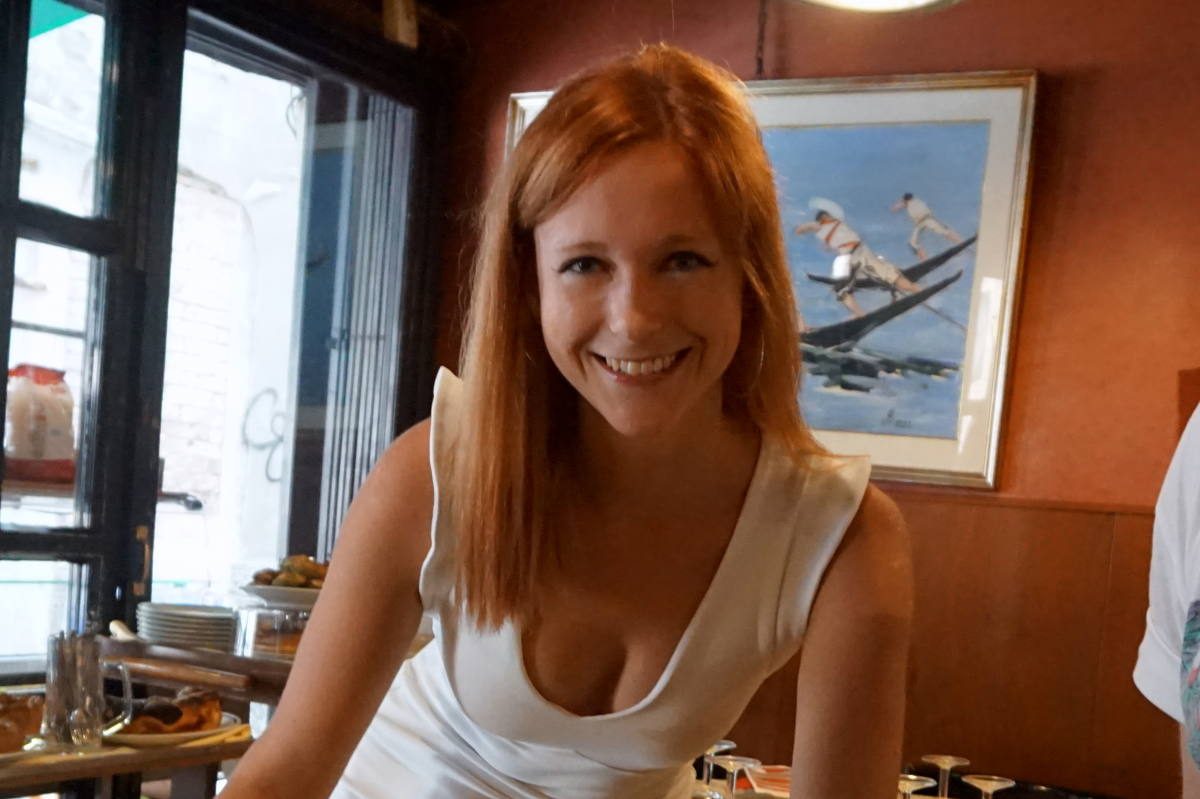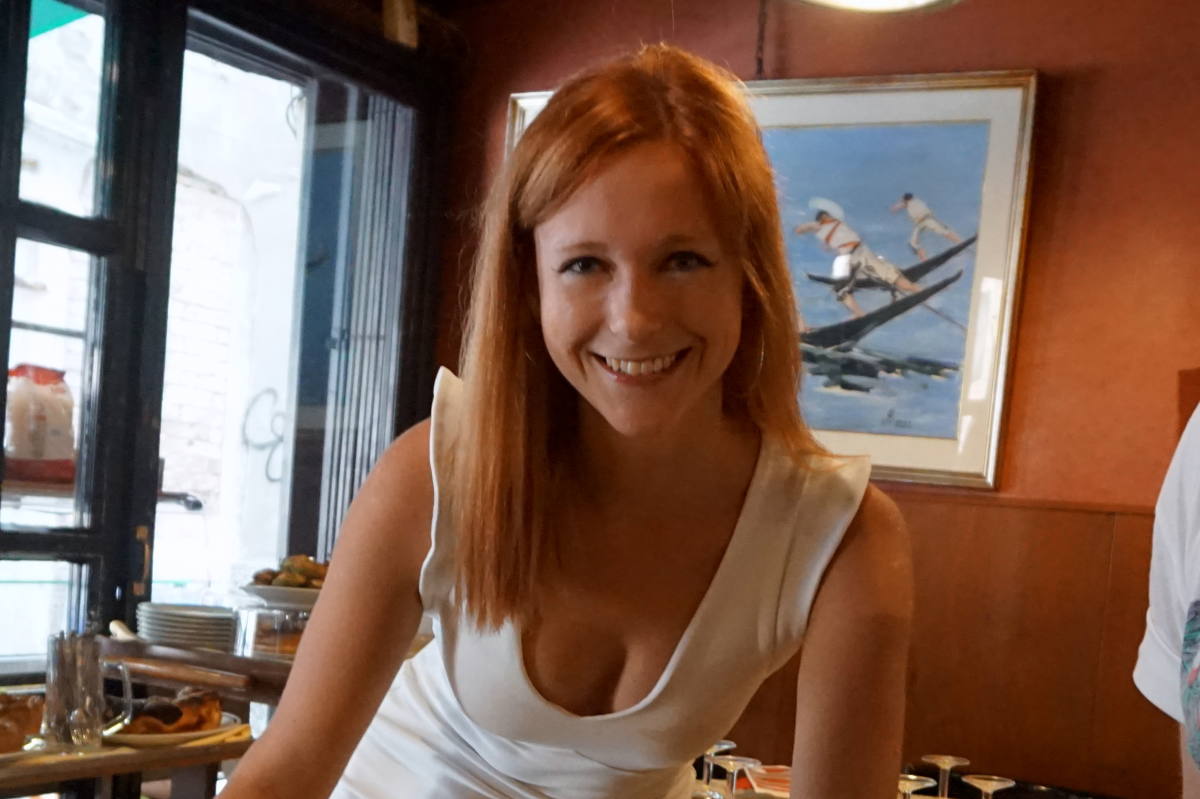 Reality check: photos like the one below can probably only happen when they're taken by a professional photographer. Sorry guys!
---
Use a Tripod
Tripods are my best friends when traveling solo. I currently use a Manfrotto Tripod, as it's sturdy enough to hold my camera and doesn't get blown by the wind. I don't recommend the cheapest tripods out there for expensive cameras, as once the tripod falls you might break your fancy camera and lenses.
I previously used a gorilla pod and a mini tripod that fit in my pocket and could be used whenever I needed a random shot. Both of these tripods were as cheap as below $50 on Amazon and they don't take up much space in a suitcase.
A tripod is also recommendable for more advanced photographers willing to take photos with long exposure (eg. photograph the northern lights or dark places). No matter how steady you might think you can hold your camera it's never going to be steady enough to make your shot not blurry. Trust me, I thought my hands were still too 😉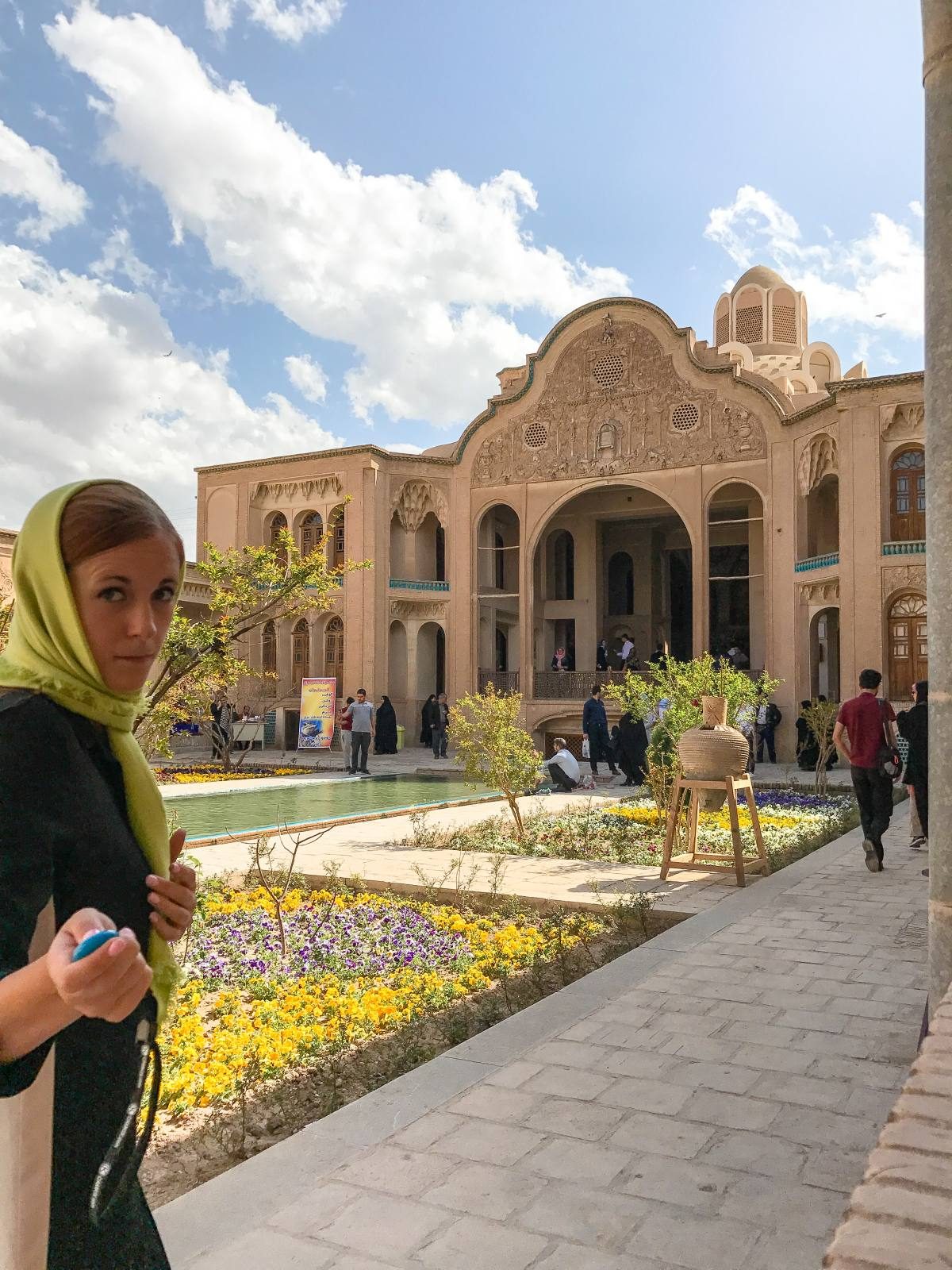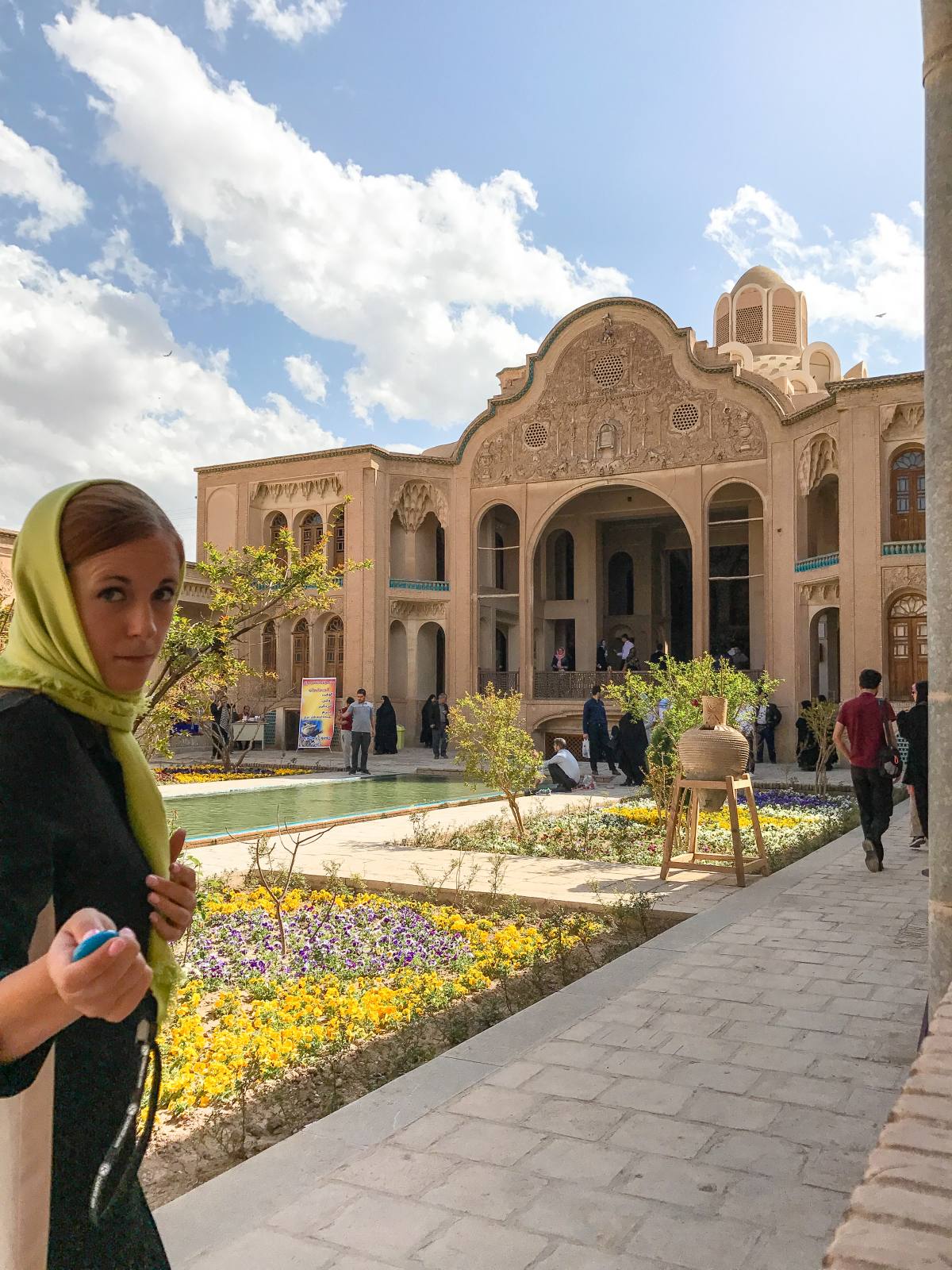 ---
How to Take Photos Using a Tripod if You Want to Be in Your Shot?
You basically have three options: either set the timer for 10 or 20 seconds and run in front of the camera or purchase a remote controller for your camera or phone. You could also set your camera to burst mode.
Burst mode is a camera setting that allows it to take lots of photos in a short time. How many depends on your device, but even an iPhone can take 10 frames per second! You'll have more photos to go through when choosing the right one, but I think it's worth it!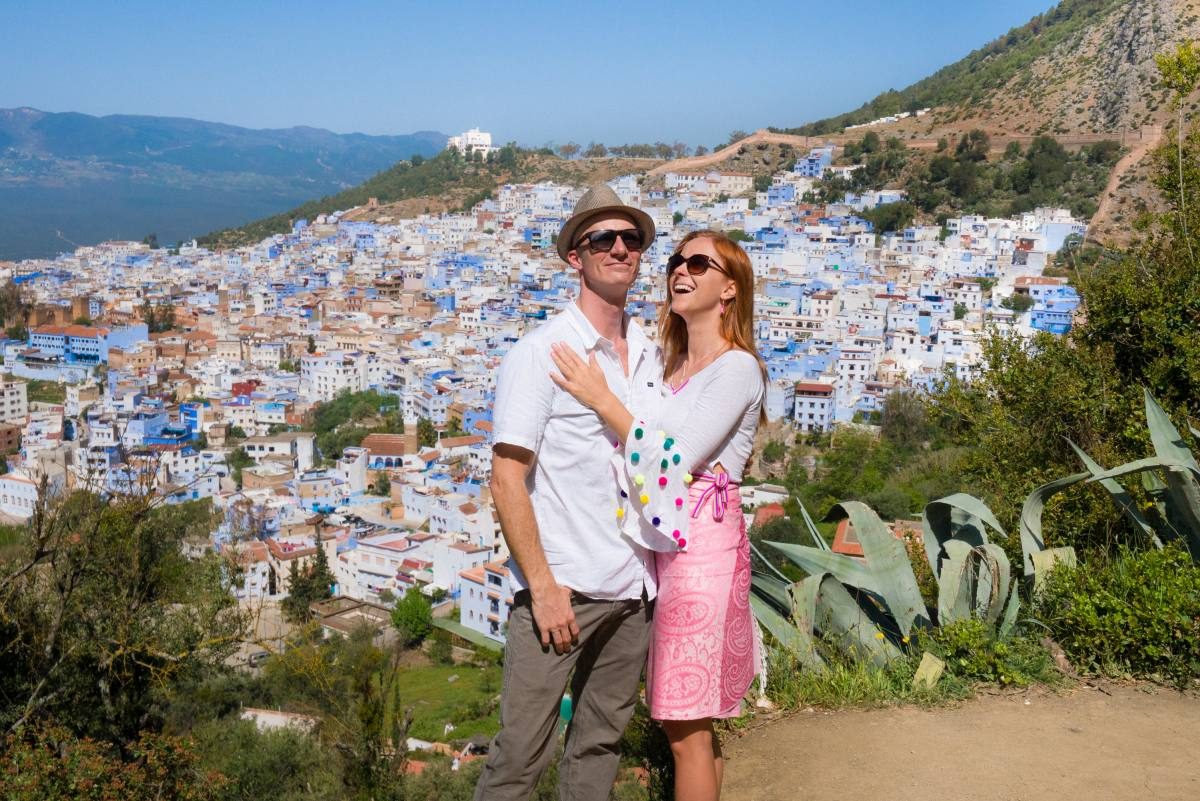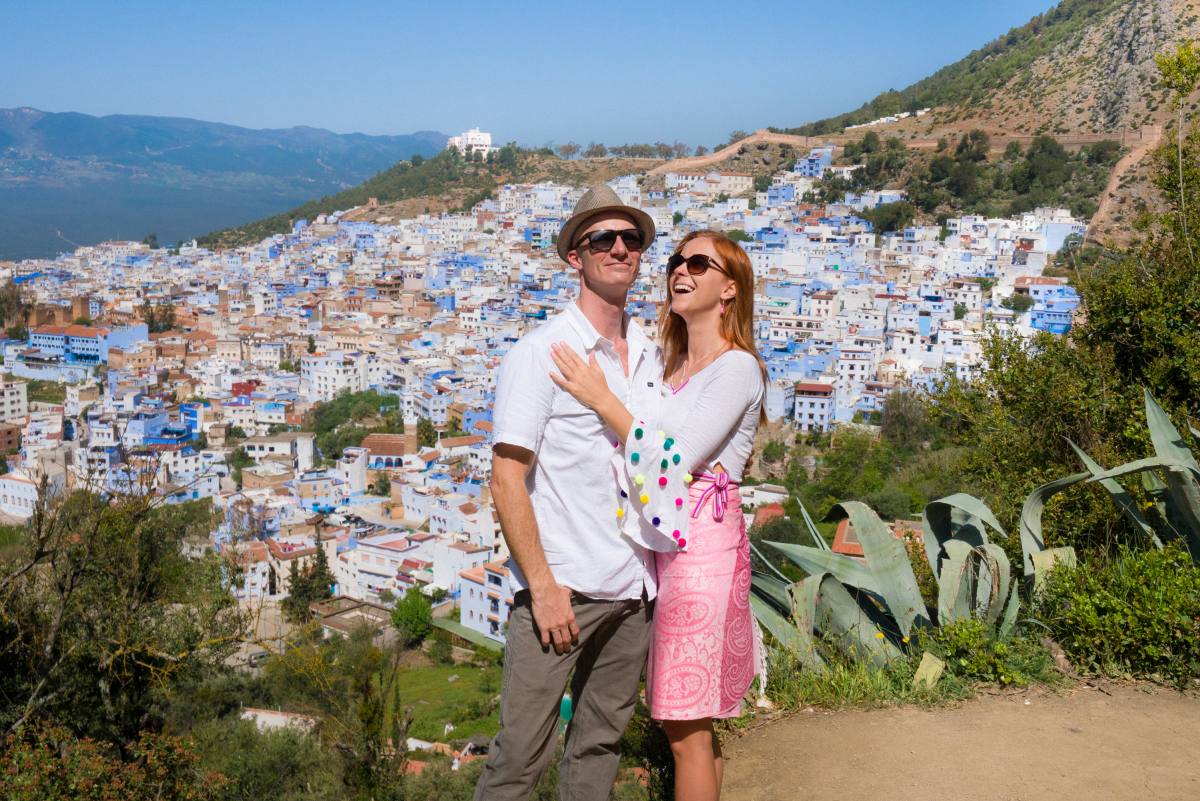 If you're taking pictures with your smartphone, I recommend this wireless remote because you can actually go quite far away from the camera. I tried the most popular one on Amazon (this one) and it doesn't properly work unless you care only about your head in the shot.
Alternatively, install an app called PlayMemories on your phone that connects via Bluetooth. Here are some other examples of my remote shutter photos: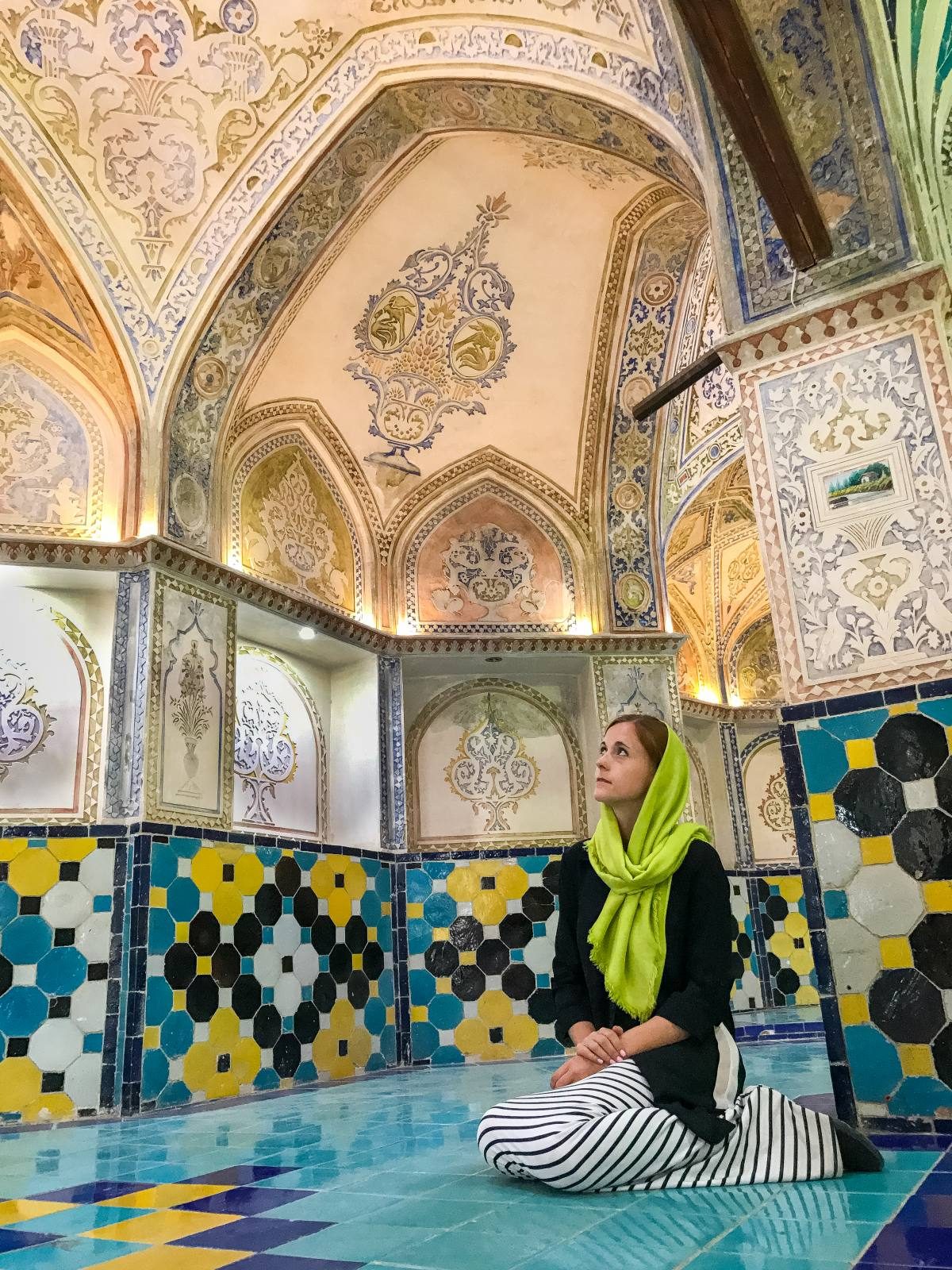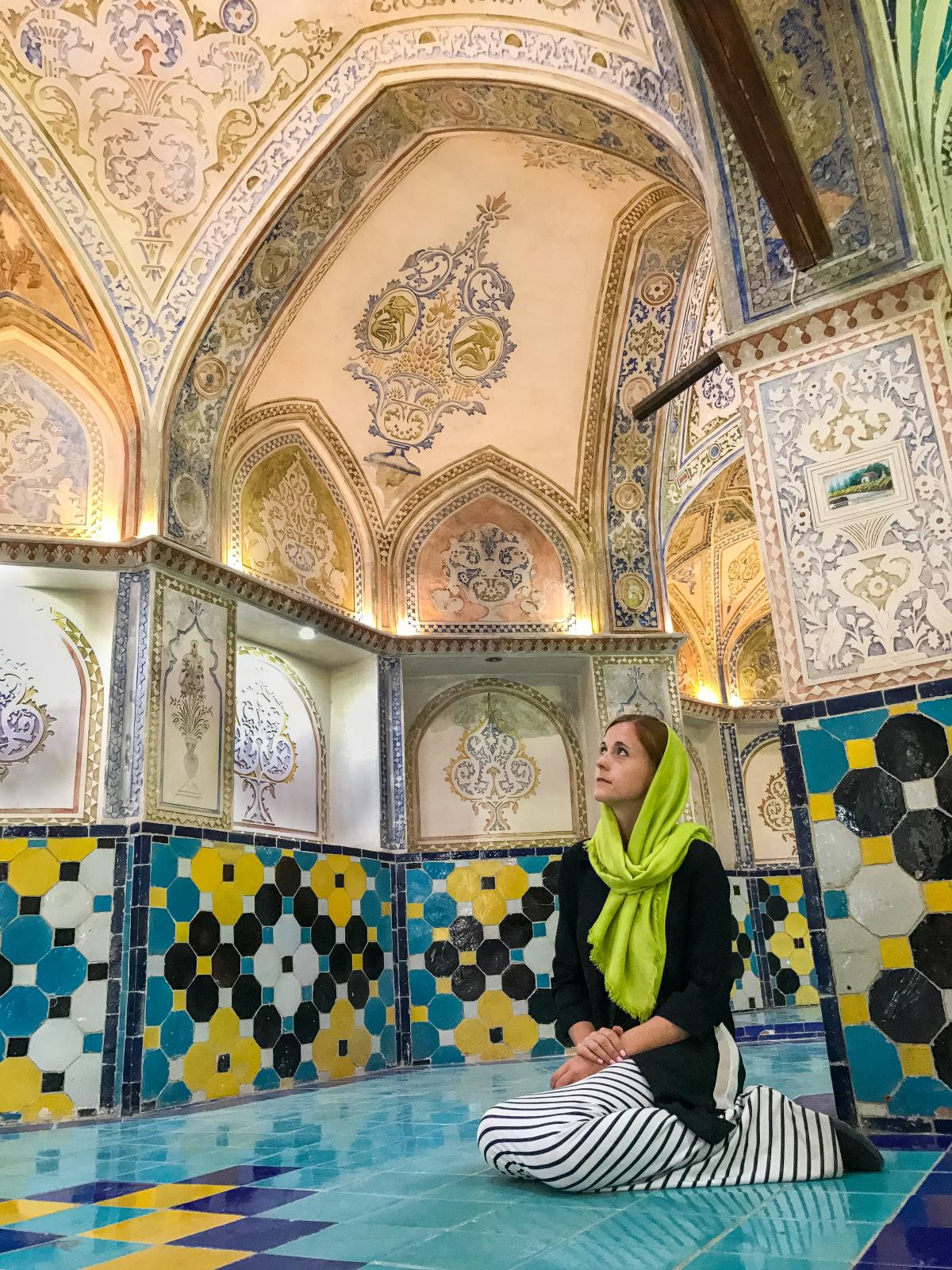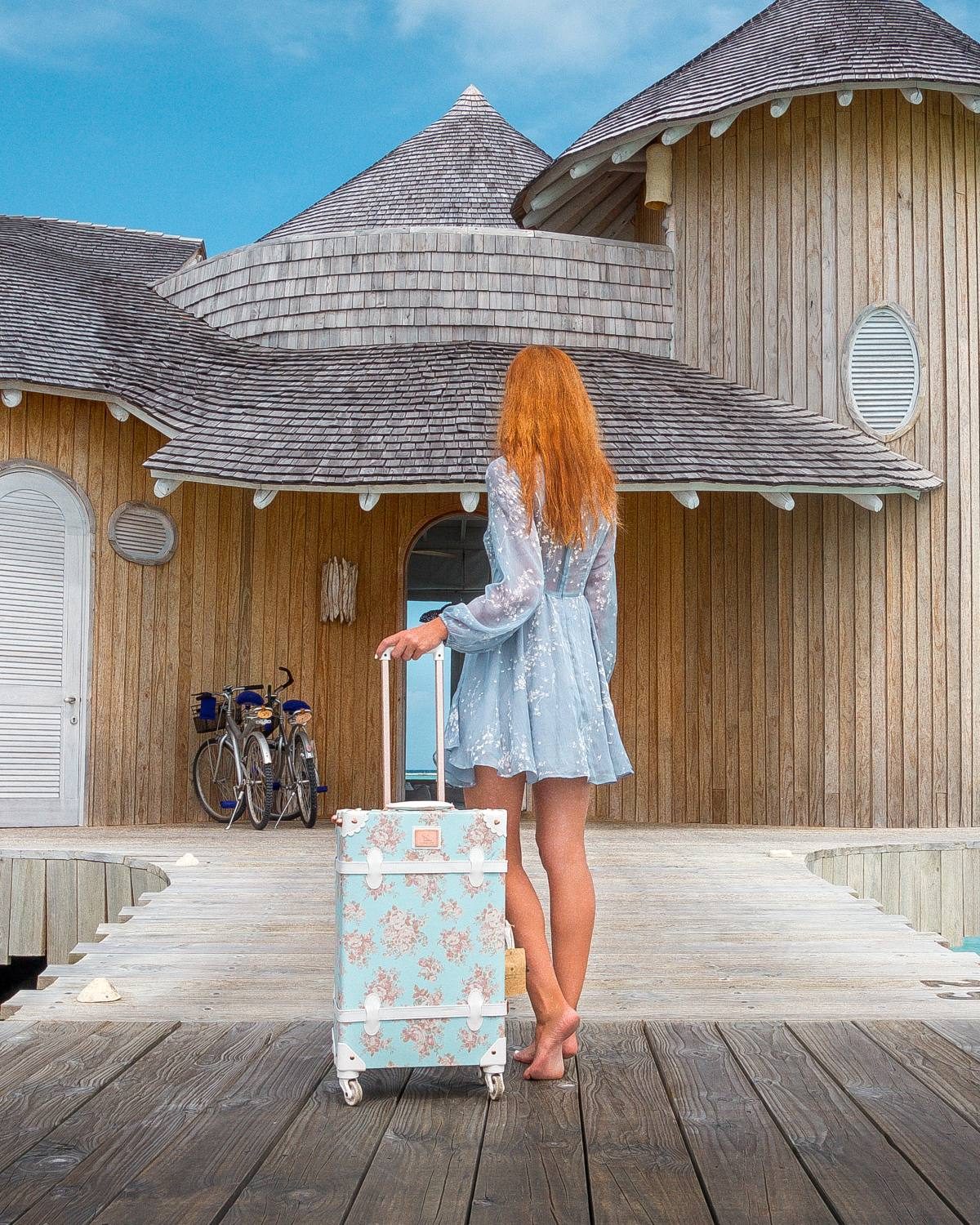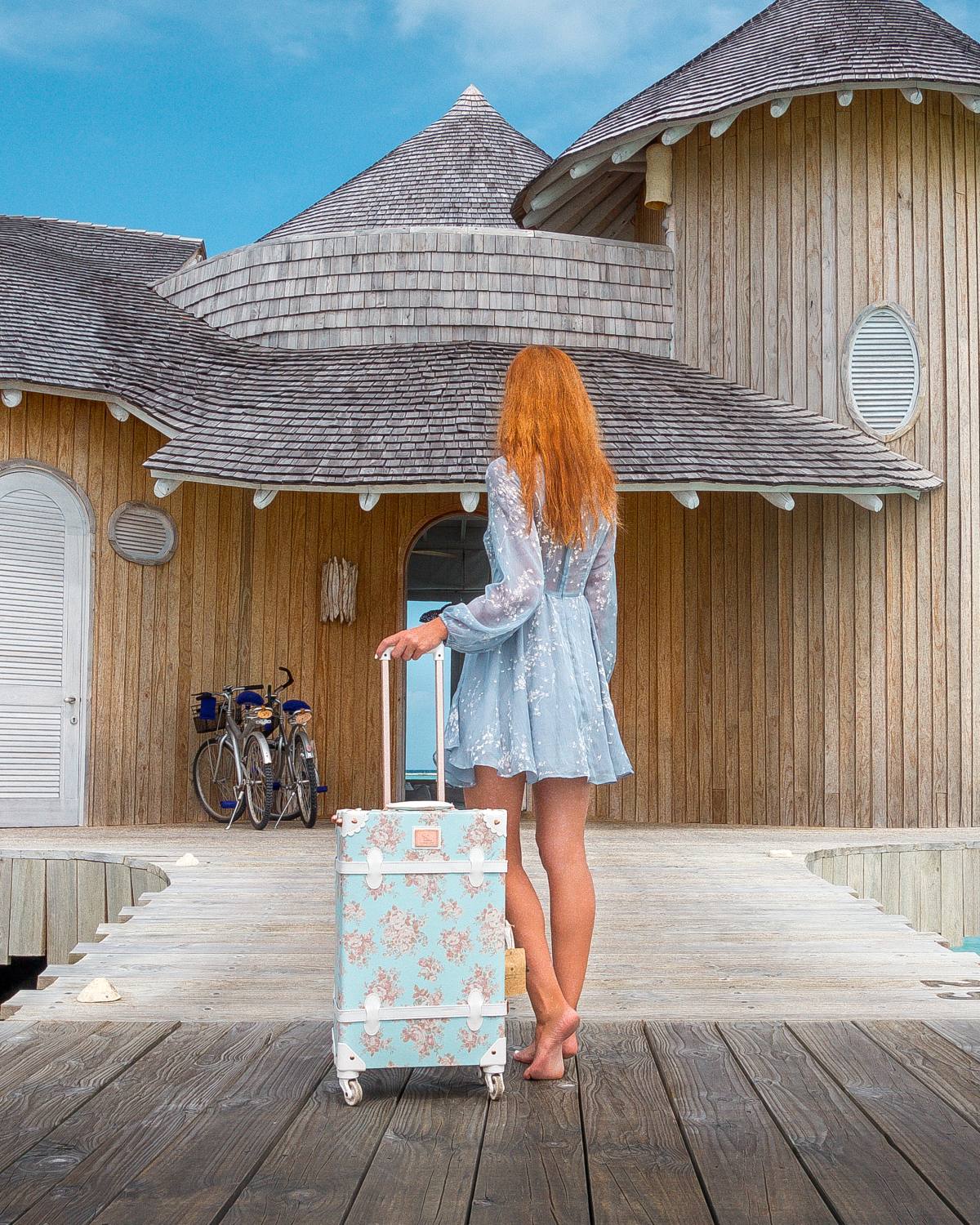 ---
Use Insta360 with Accessories
As a new owner of Insta360, I love trying all the accessories. While I'm not a big fan of selfie sticks, they can be very useful when it comes to taking shots of yourself. Before, your stick would have been visible all the time (like in the photo below taken with a GoPro years back).
Nowadays, the stick is invisible!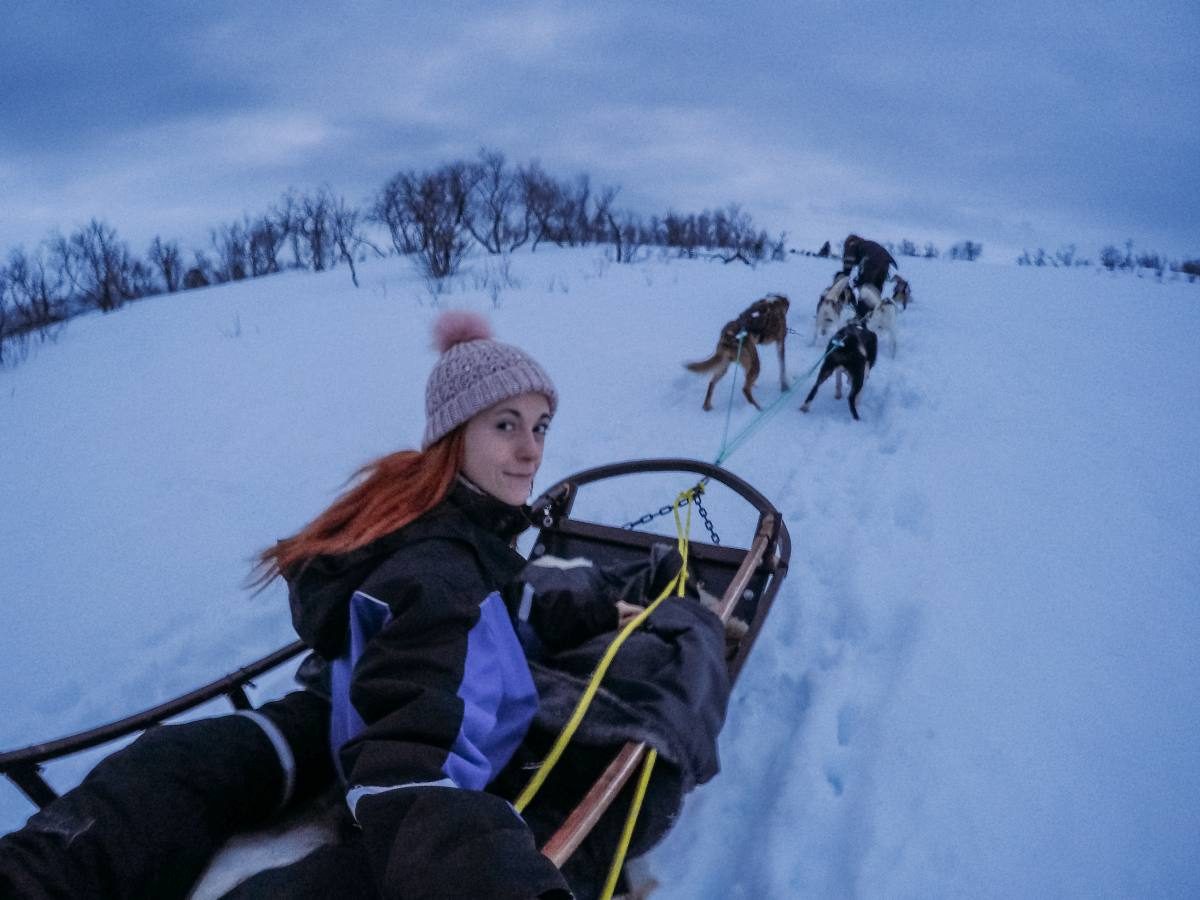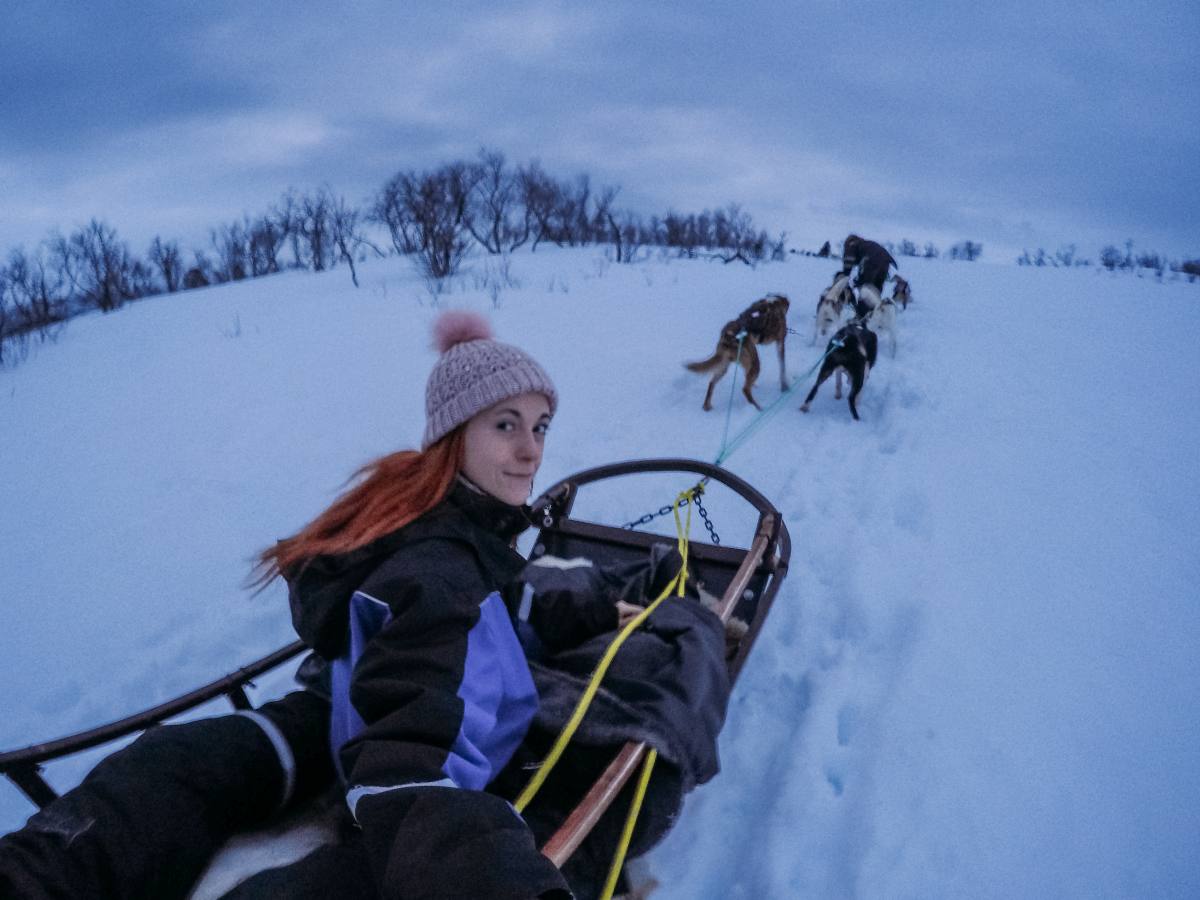 The trick is to hide the hand somehow so it doesn't look awkward. I tend to grab my bag in a certain way so it looks like I'm holding my bag instead of the stick.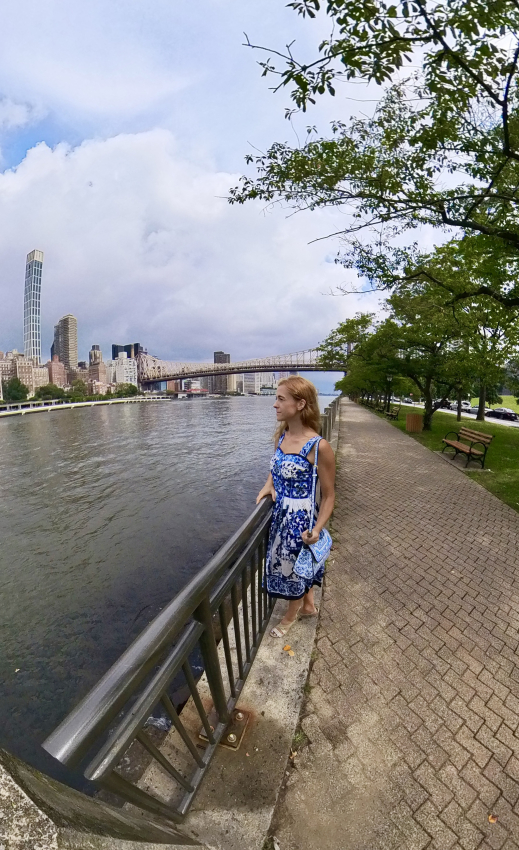 ---
Use Wide-Angle Lens for Close-Up Shots
If you simply refuse to be that selfie stick person (like myself), you can get yourself a wide-angle lens. This way you will be able to balance a camera on a flat surface nearby, strike a pose and snap a selfie. This technique works perfectly if you need a close-up shot like this one with a Moomin.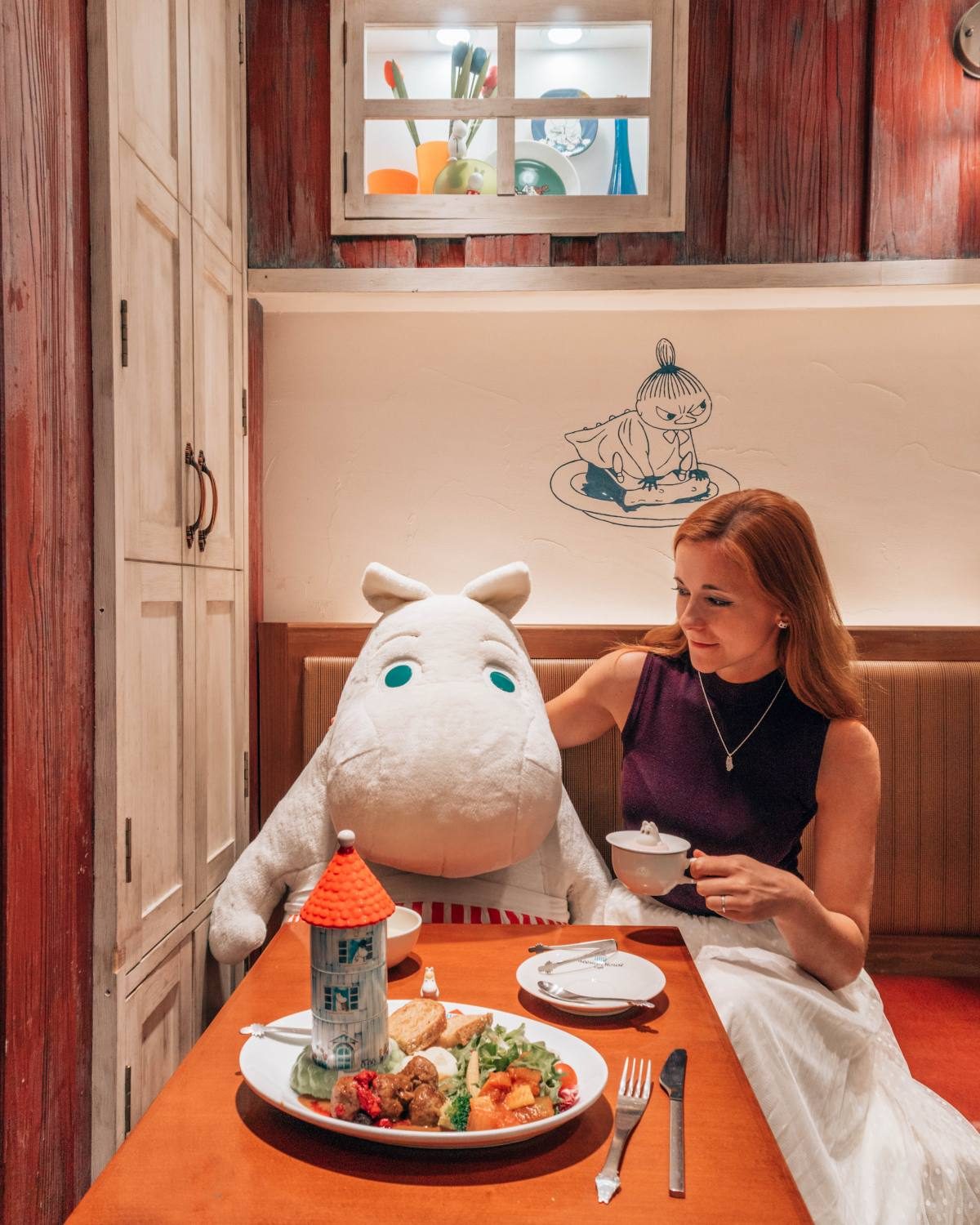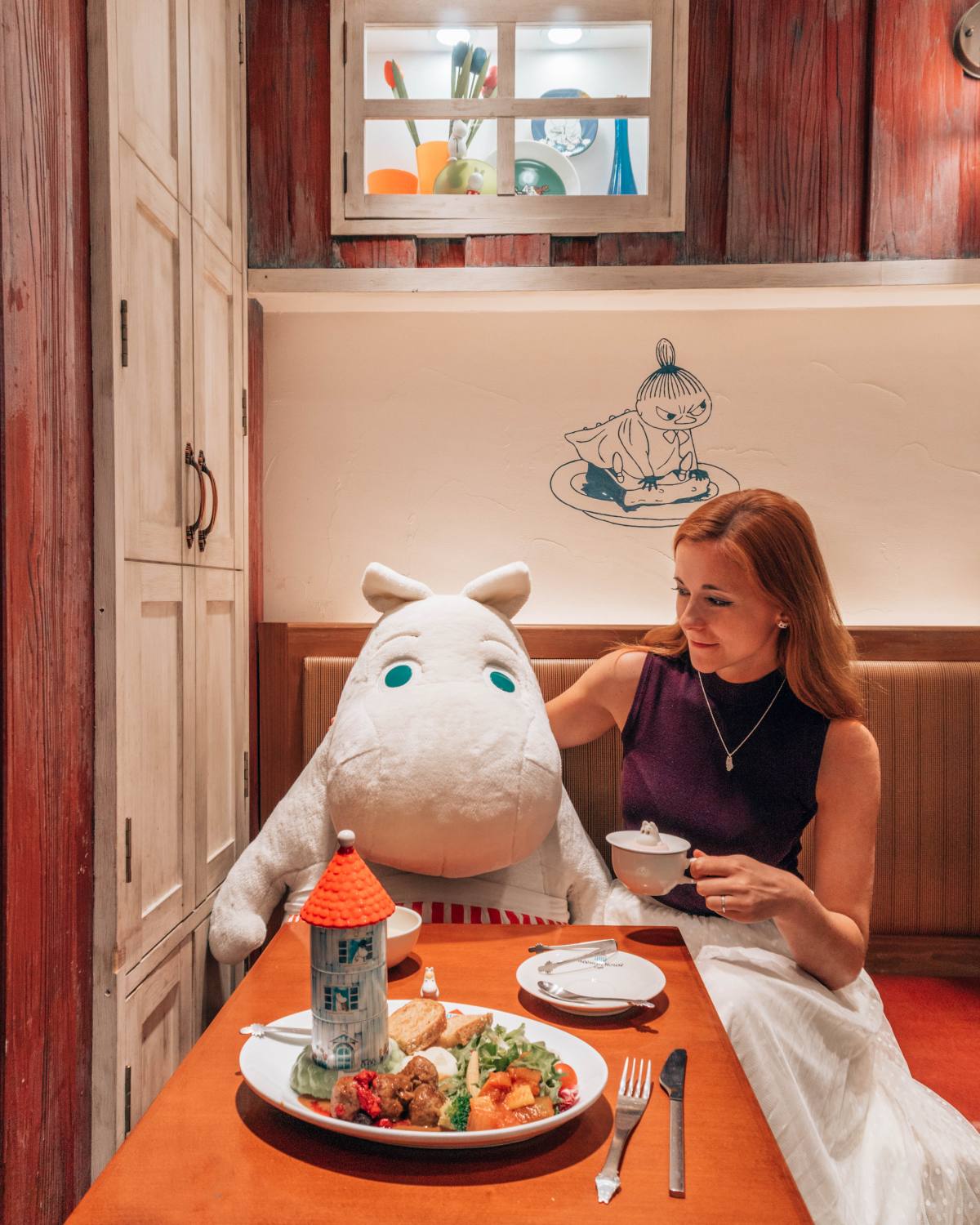 ---
Put Random Parts of Your Body in a Shot
Your full body doesn't always have to be in the shot, but if you still want to make a photo more 'yours' why don't you put a hand in the shot? You might laugh at my advice, but take a look at this food photo and tell me if it doesn't look awesome!
---
Get a Drone
The newest took to get awesome photos of yourself is a drone. I currently own the smallest one on the market – DJI Mini, and it's doing a pretty good job. Drone laws are quite strict, so it's not always the best option, but keep it in mind.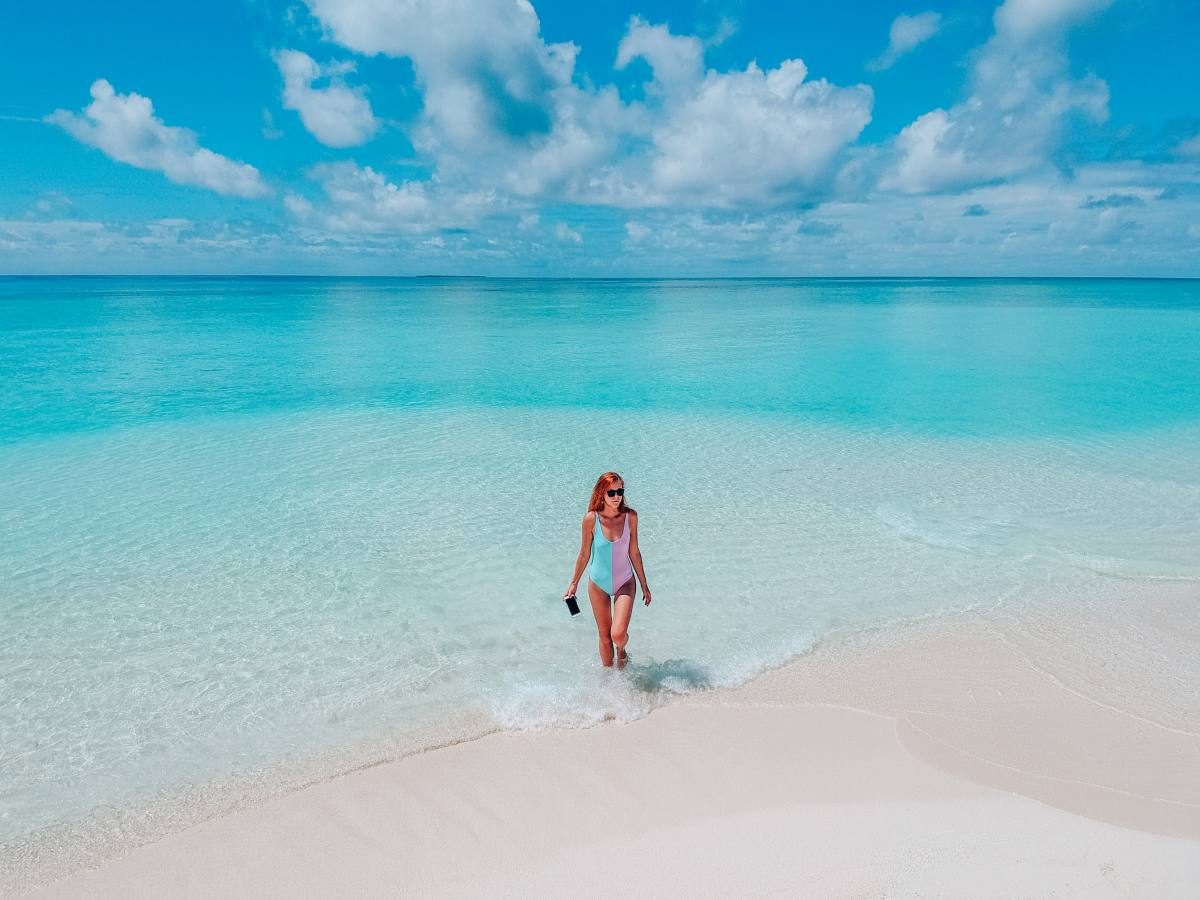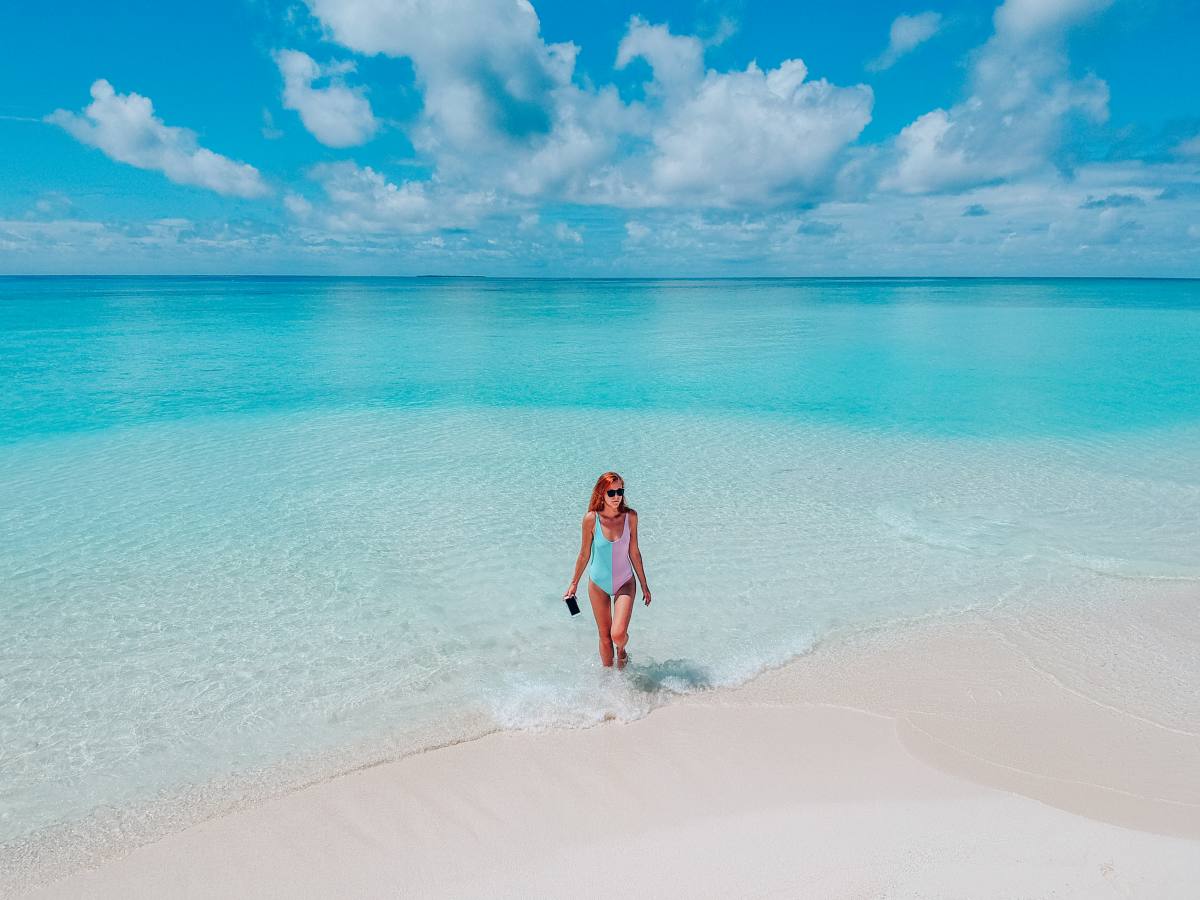 ---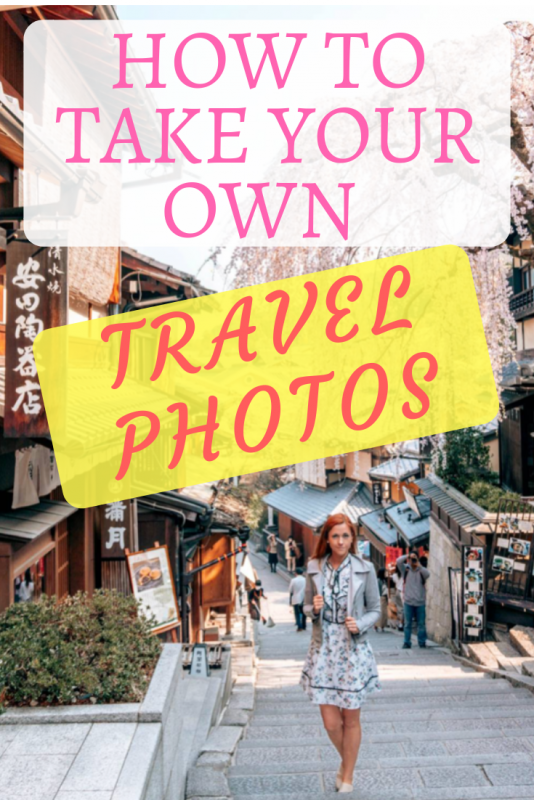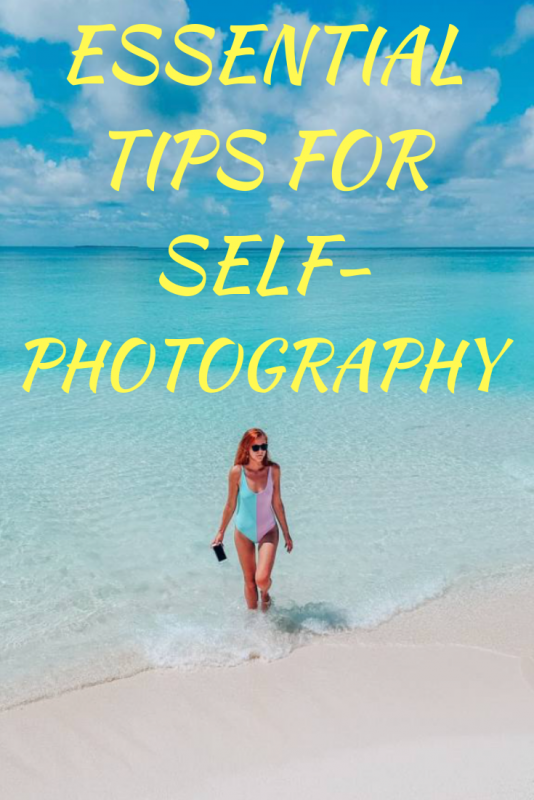 ---
As you can see it's possible to have nice photos of yourself for Instagram even if you're traveling solo. Do you use any of my techniques? Share them below!