Marrakesh is a place that travelers either love or hate. But it's also one of these places where you need to adjust your expectations accordingly and be prepared that it's a place like no other. I love Marrakesh. In fact, I've been back to Marrakesh already since my first visit and I still feel like I need to come back to experience even more of it.
Read my tips and things to do before heading to Marrakesh to avoid disappointments. I hope you'll fall in love with the city as much as I did. Even if you just have a weekend in Marrakesh.
Marrakesh Travel Guide: What to Know Not to Get Disappointed
(UPDATED FOR 2019)
---
1. Don't Trust Any Weather Forecasts
Be prepared for both extremely hot and quite cold weather conditions.
Before coming to Marrakesh I triple checked the weather forecast and it indicated 18-25 degrees all the time. I'm glad I took a coat before leaving home because it turned out it was freezing in Marrakesh – while funnily enough my phone still indicated 20 degrees. I swear it was no more than 7 Celsius.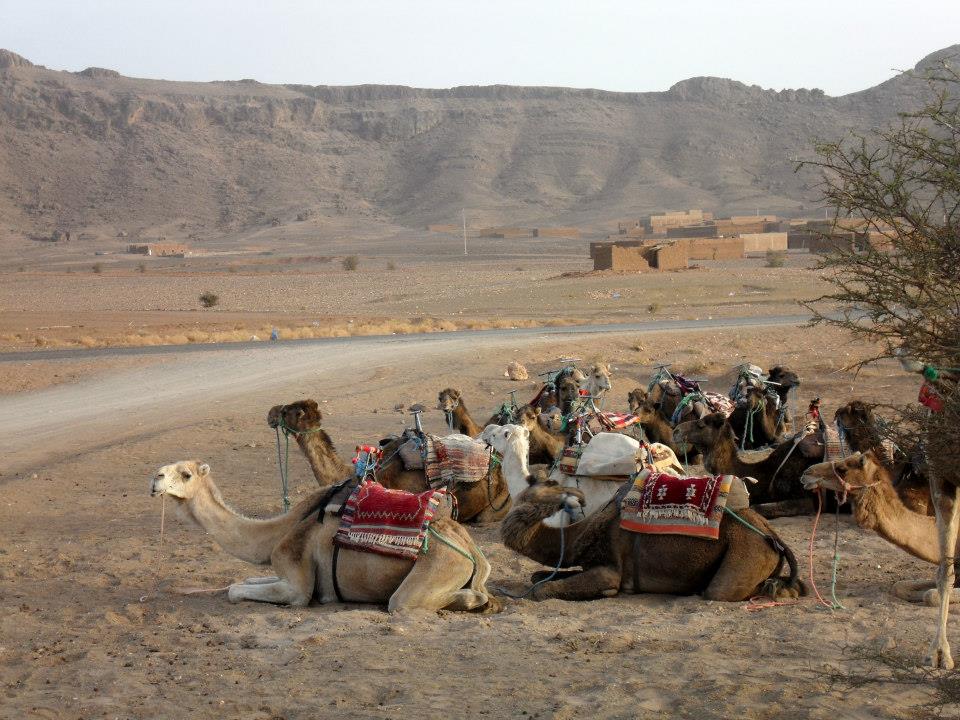 ---
2. Prepare to Get Lost No Matter What
In Marrakesh you have to forget about maps. They simply don't work in here, especially in the Medina when streets reminded me a lot of Italian ones, however way busier and more complicated. Even Google Maps gets lost all the time, so try to remember your walk back to your riad or hotel.
3. Marrakesh is Safe for Female Travelers if You Take Precautions
I read a lot of female blogs described how they were harassed by locals. I haven't experienced such treatment, either on my first or second visit. In fact, I find Mexico being more annoying and since I've lived in Mexico one can assume that it isn't so bad.
Locals in Morocco were all really friendly to me. Sure, one or two people were annoying vendors, but I quickly replied to them in French that they should behave and I'm not buying anything, and they stopped.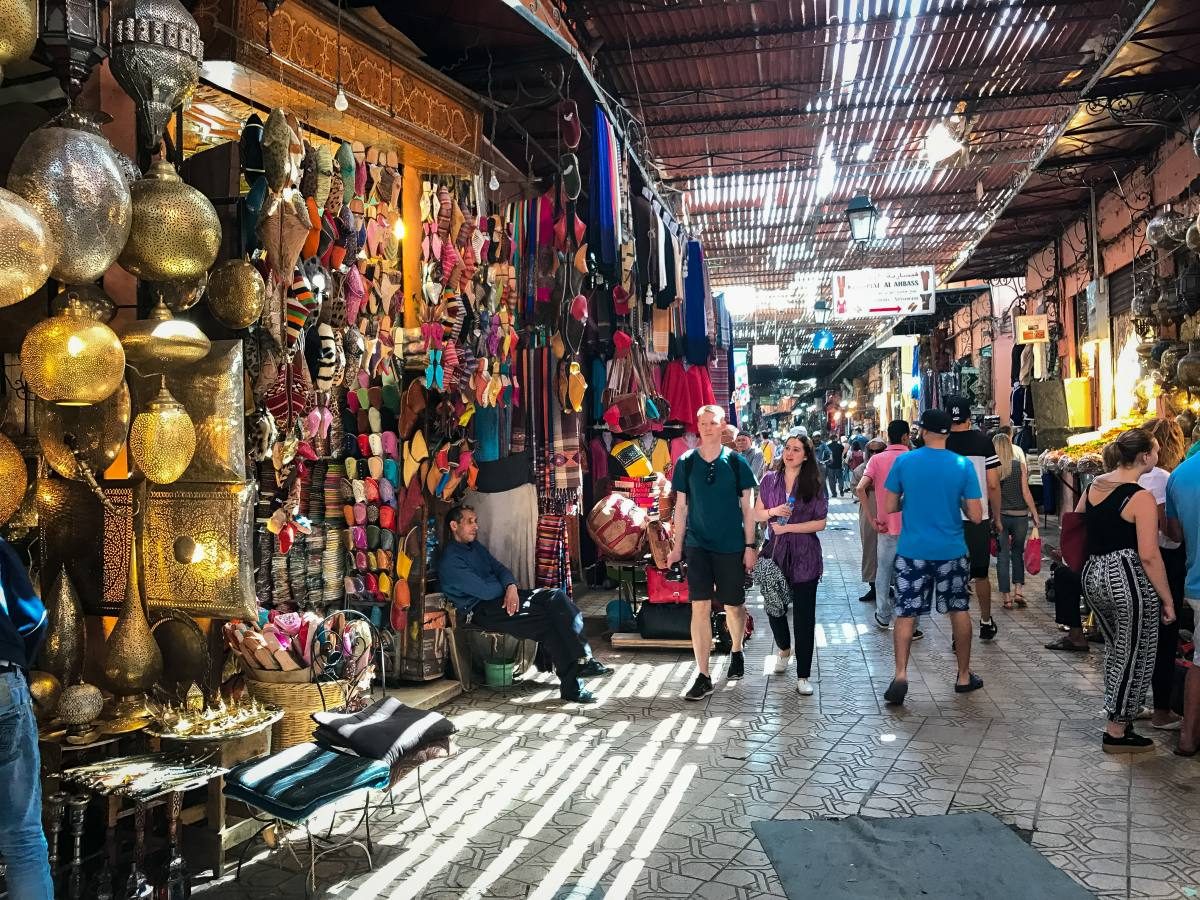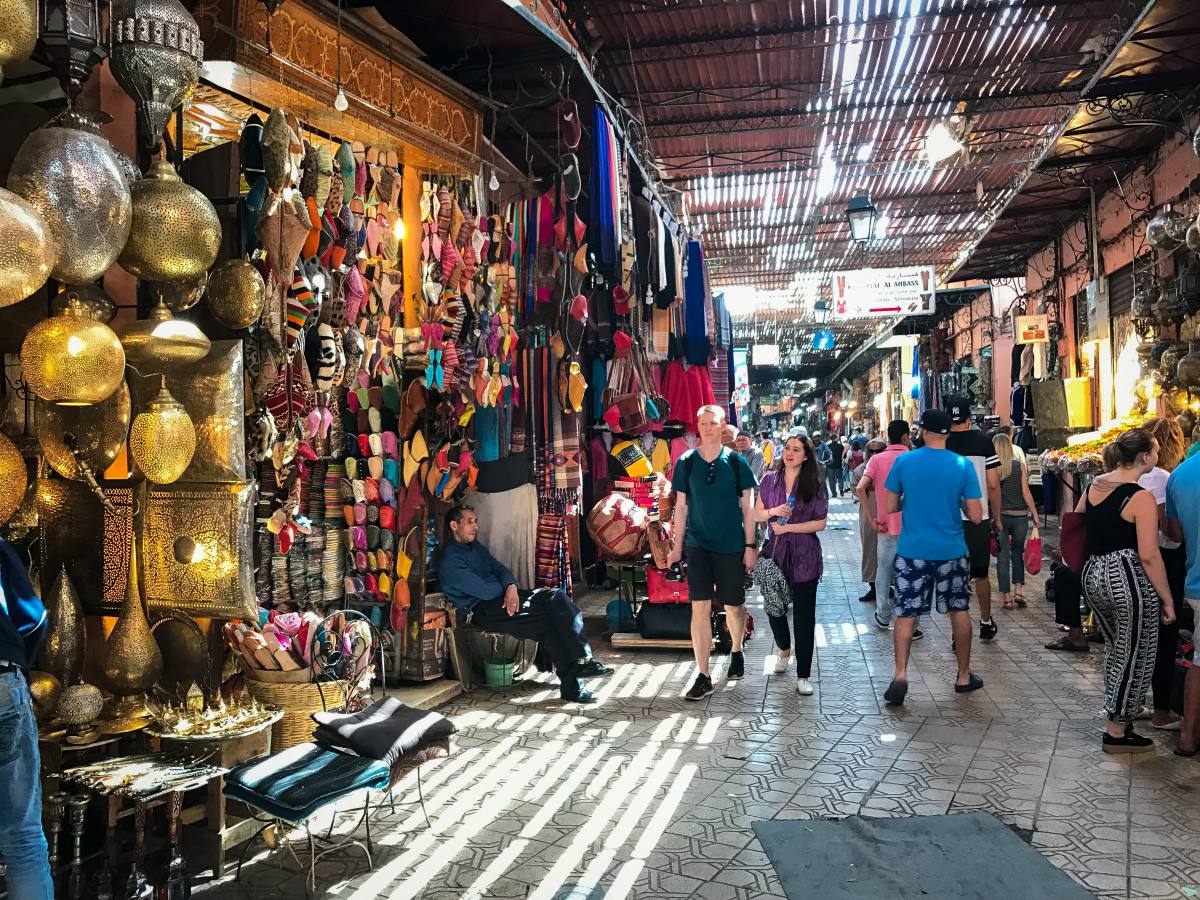 ---
4. Remember That a Word Means a Lot in Marrakesh
Speaking of locals and their friendliness, there is one thing that changes a lot in Marrakesh – the meaning of the promise. On the main square – Djemaa El Fna, there are plenty of different stalls selling food, dried fruits, and nuts, souvenirs etc. When I went to get some of the dates and almonds with a girl from a hostel the guy lowered a price for us after we promised we'd come back the next day.
At first, I didn't honestly believe that, but I went back there the next day. I literally got four times more for maybe 20% of the original price. The guy told me that many tourists lie in order to get a good price, but if he sees good in people who are honest he doesn't mind giving them as much as he can.
---
---
5. Prepare to Argue With Taxi Drivers
Unfortunately, there are many taxi scams in Marrakesh. One of the most common places people are scammed is at the airport where is should cost you around 50-70 dirhams to get to the medina, but drivers won't take you for less than 350. I'm honestly not surprised they do that as I've seen many tourists agreeing to that price.
Unless you argue, you won't be able to pay a normal price. One time it didn't work for me, another I lowered the price to 100 dirhams which was still too much, but at least I didn't get totally scammed.
---
6. You Can Book Luxurious Accommodation for Cheap
There are plenty of hostels & luxurious riads in Marrakesh and they're all very cheap. During my first visit, I stayed in a hostel for $5 per night – Waka Waka, which turned out to be way more than I could have asked for this price. Upon arrival at my hotel, I was immediately served some local mint tea and a big plate of cookies.
On my second visit with my husband, I stayed in a gorgeous riad for just $100 per night – Riad Palais Sebban. I'm not much into hotels, but this one was one of a kind.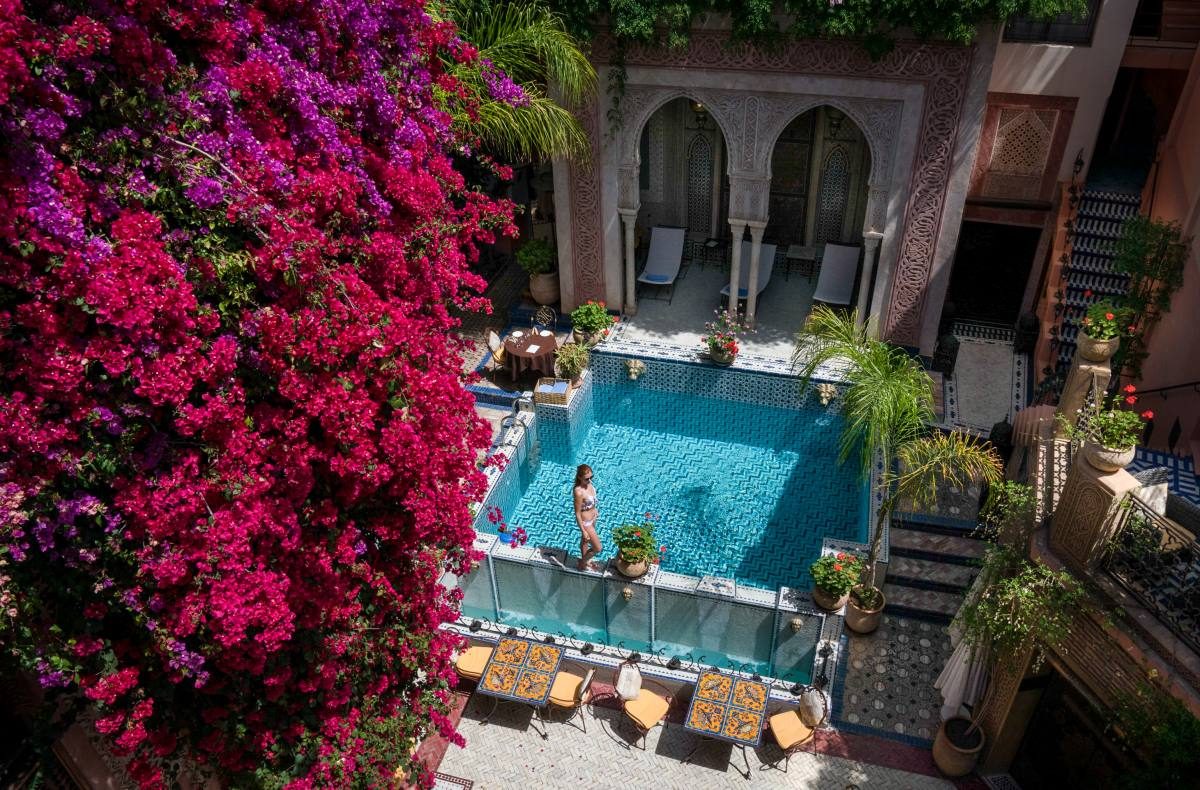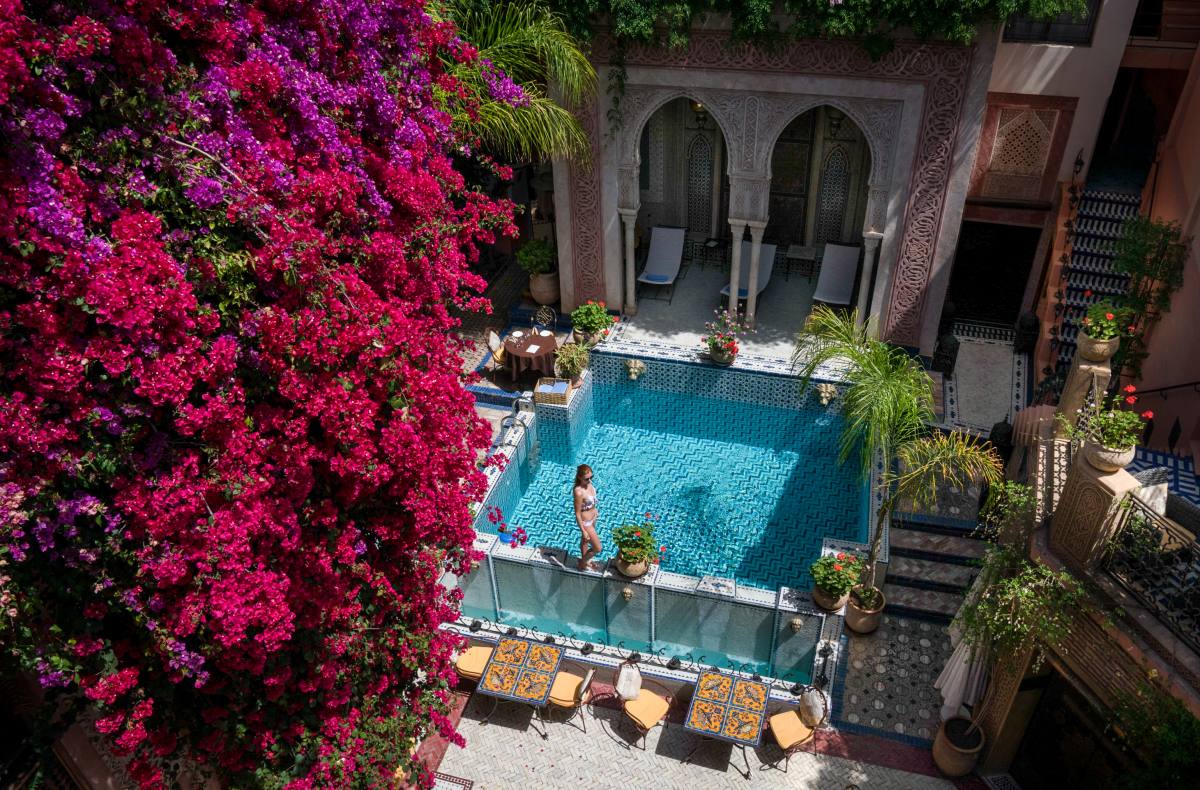 ---
7. Be Prepared for Craziness at Jamaa el Fna Square
Jamaa el Fna – main square in Marrakesh, is absolutely crazy. People are going to try to make you buy things and make you pay for taking photos of them. They might put snakes, monkeys and everything else they can find, on your shoulders.
But don't let this discourage you from enjoying the square. I absolutely loved the food stalls there and would surely recommend them to any visitor.
---
8. There Are Two Different Sahara Trips – Don't Be Fooled by Vendors
During my first visit to Morocco, I got totally screwed by a local tour operator. There was no much written about Morocco online back then, but these days you're lucky that the research has been done for you. You might be told that you can pick a 2 or 3-day trip to the desert and they're the same, just one is longer. They're NOT THE SAME!
While both tours stop in Ouerzazate on the first day that's the end of similarities. The 2-day tour goes to Zagora which I don't really recommend. The 3-day tour goes to Merzouga, further away but worth it for the sand dune experience.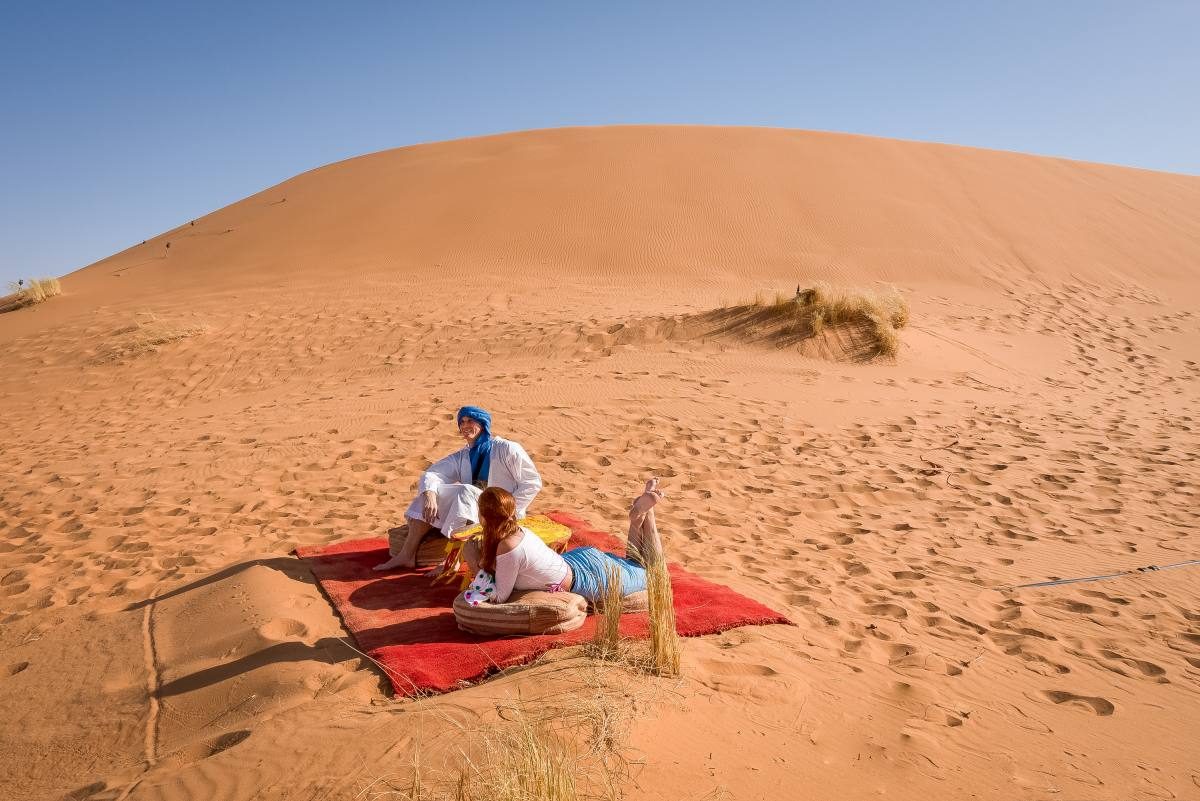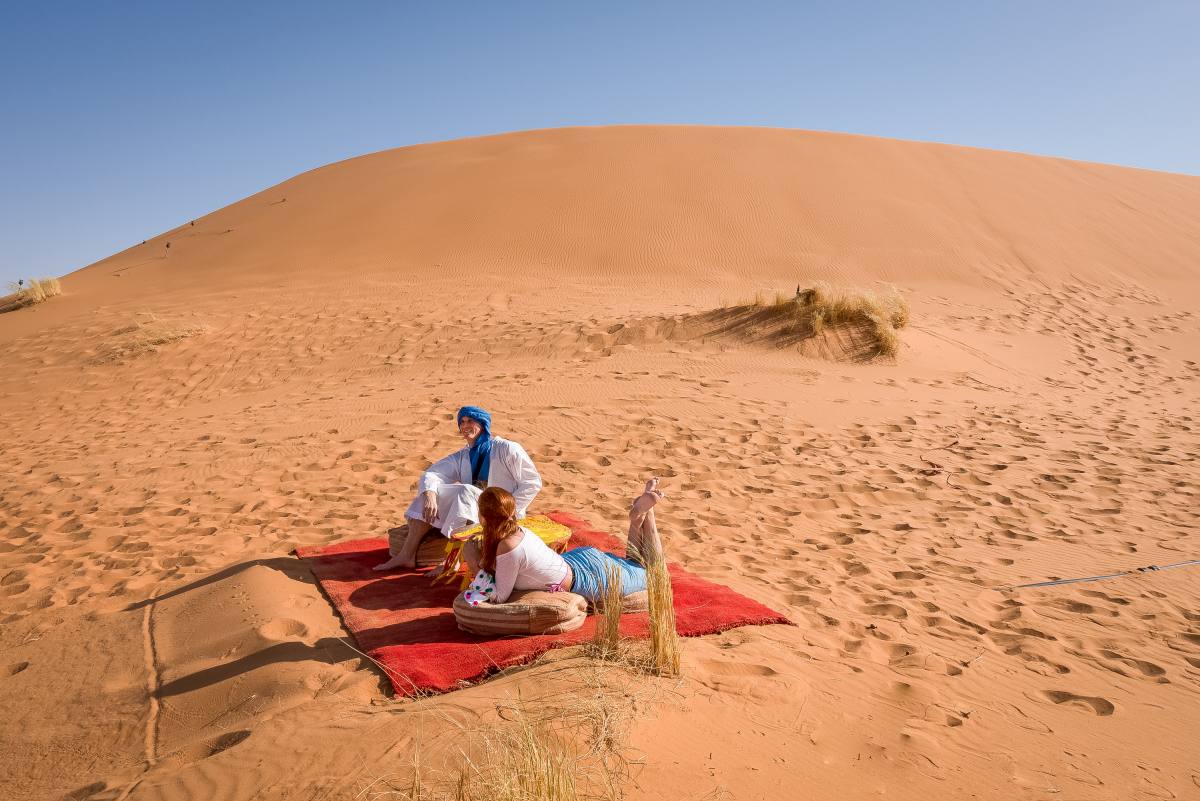 ---
9. Under ANY Circumstances Don't Bring Traveler Cheques
In Morocco, it's impossible to exchange traveler cheque. In the whole Marrakesh, there is only ONE guy in a small exchange store that exchanges them. To avoid troubles simply don't take any as the whole hostel had to help out some guy who didn't bring any cash with him.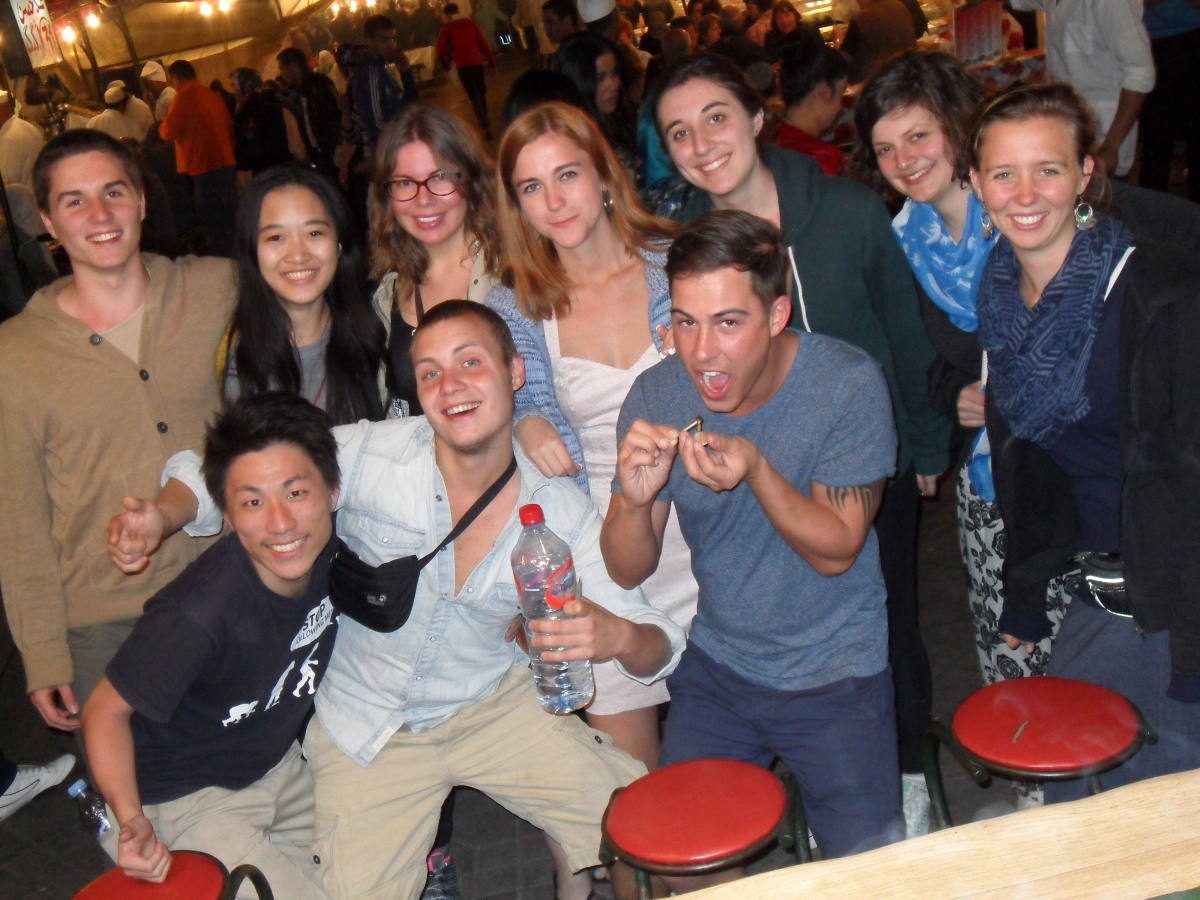 ---
10. Take a Cab If You Want to See Bahia Palace
You're going to laugh at me, but after visiting Marrakesh twice I still haven't been to Bahia Palace as I can never find it. The streets around it are confused and empty, so it's not a nice place to walk around. Take a taxi there and don't trust Google Maps in my experience.
---
P.S. Trick for saving on water: If you want to save money on water get a LifeStraw Water Bottle. It's a water bottle with a special filter that will allow you to drink tap water (or even some from the pond, puddle or waterfall) everywhere!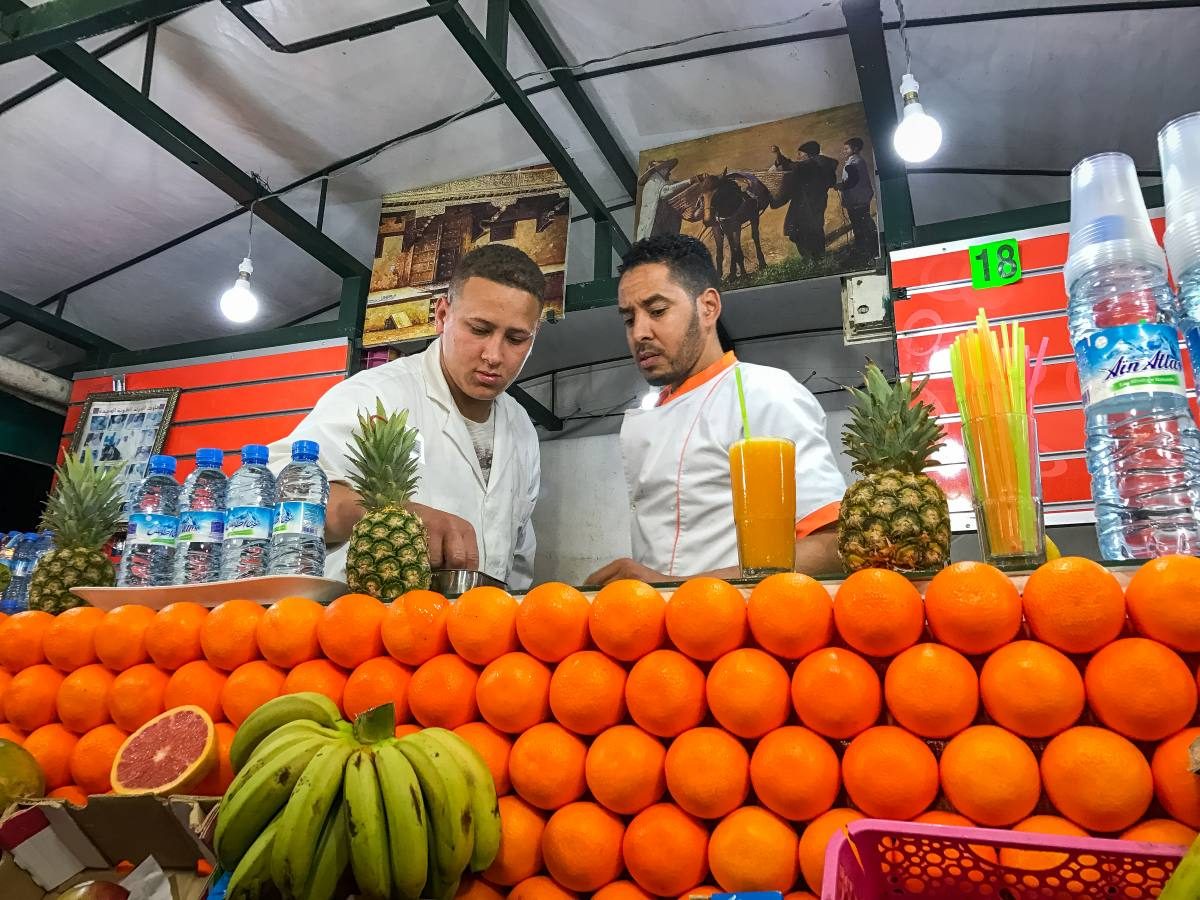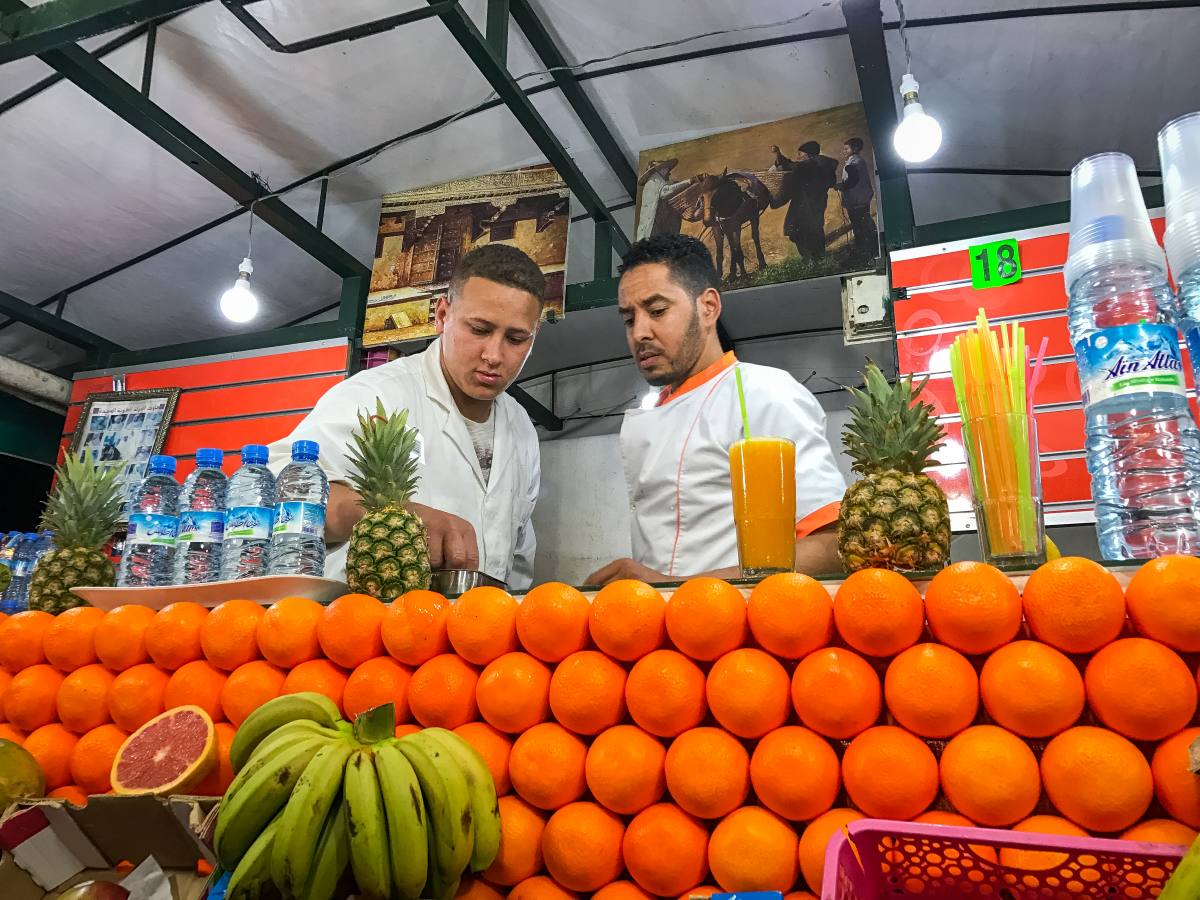 ---
WATCH MY VIDEO FROM MOROCCO:
---
Where to Stay in Marrakesh?
Recommended Places to Stay:
Suggested Travel Guide for Marrakesh:
Any questions about Marrakesh or traveling to Morocco in general? Don't hesitate to ask in the comments below!
---
LIKED THIS POST? PIN IT!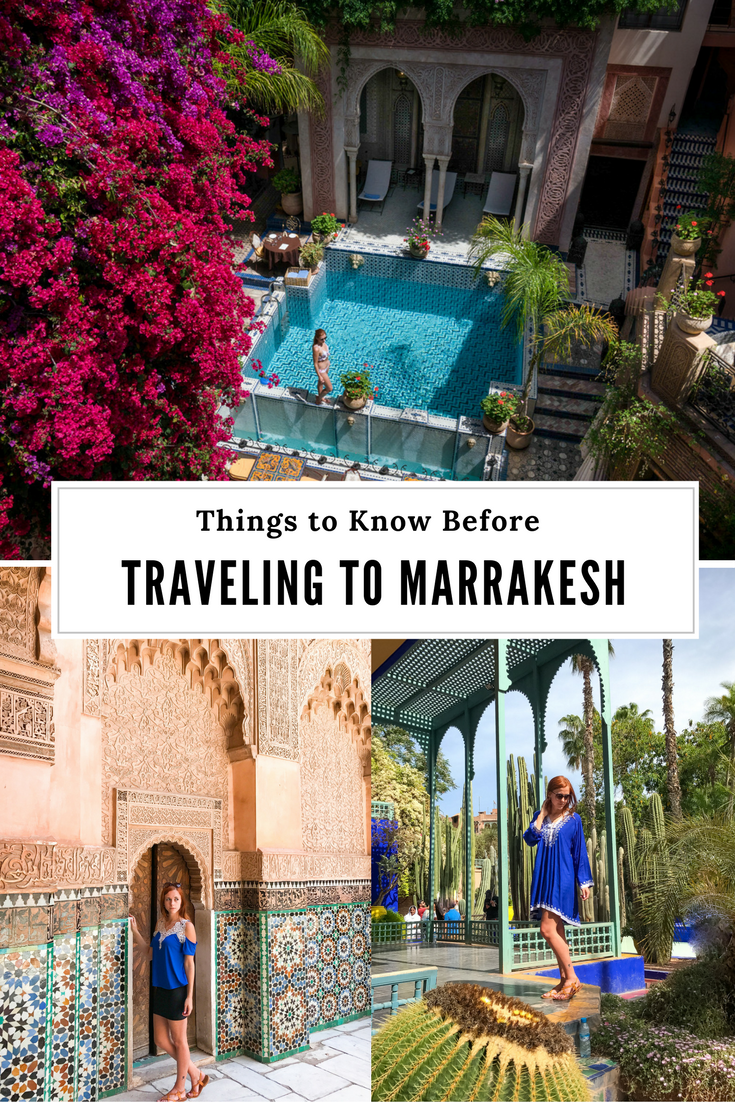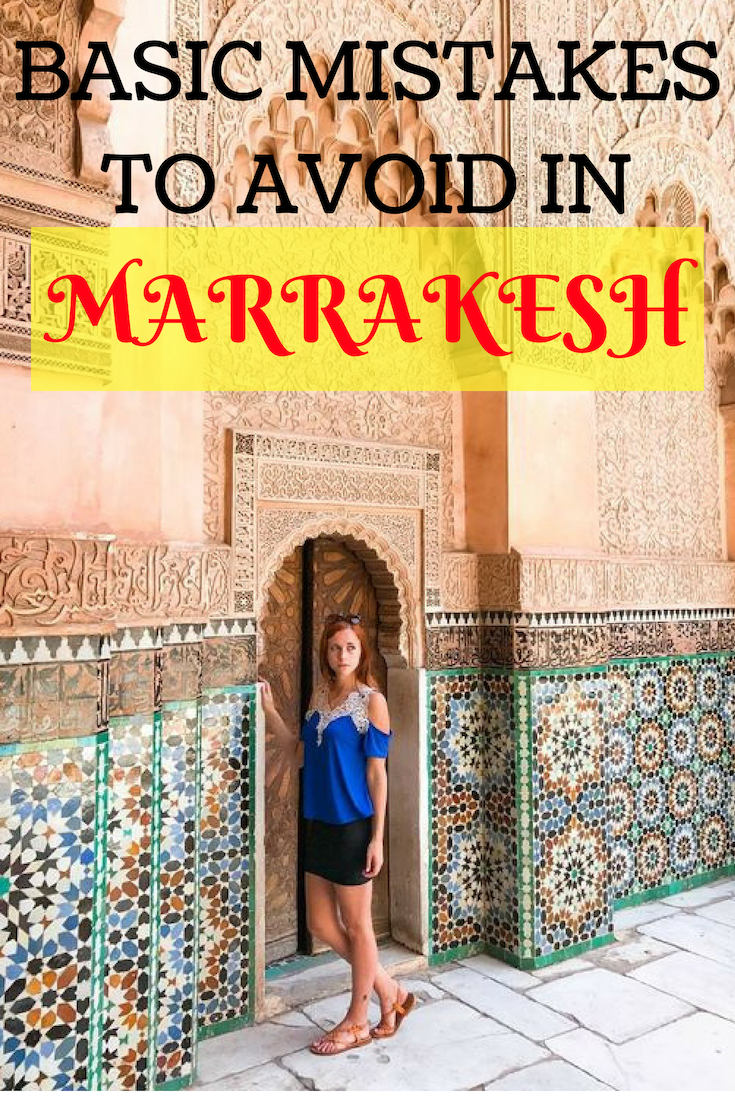 ---