Marrakesh is a place that travelers either love or hate. But it's also one of these places where you need to adjust your expectations accordingly and be prepared that it's a place like no other. I love Marrakesh.
In fact, I've been back to Marrakesh twice already since my first visit and I still feel like I need to come back to experience even more of it.
Read my tips and things to do before heading to Marrakesh to avoid disappointments. I hope you'll fall in love with the city as much as I did. Even if you're just traveling to Marrakech for a weekend.
Marrakesh Travel Tips: What to Know Not to Get Disappointed
---
1. Don't Trust Any Weather Forecasts
Be prepared for both extremely hot and quite cold weather conditions.
Before coming to Marrakesh I triple-checked the weather forecast and it indicated 18-25 degrees all the time. I'm glad I took a coat before leaving home because it turned out it was freezing in Marrakesh.
Funnily enough, my phone still indicated 20 degrees. I swear it was no more than 7 Celsius (44 F).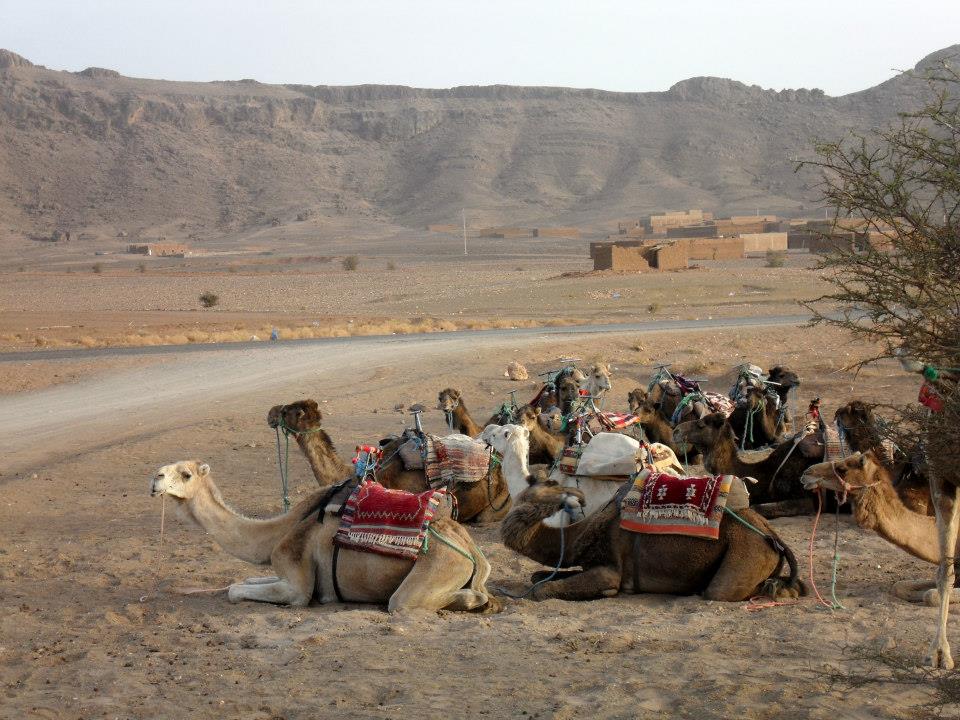 ---
2. Prepare to Get Lost No Matter What
In Marrakesh, you have to forget about maps. They simply don't work there, especially in the Medina when the streets reminded me a lot of Italian ones, however way busier and more complicated.
Even Google Maps gets lost all the time, so try to remember your walk back to your riad or hotel.
My tip: If you want to stay inside the Medina you might want to book a riad close to one of the gates. That way, if you get lost, you can easily ask someone about the name of the gate. Plus, you won't need to carry your luggage very far from the taxi, since no cars are allowed inside the Medina.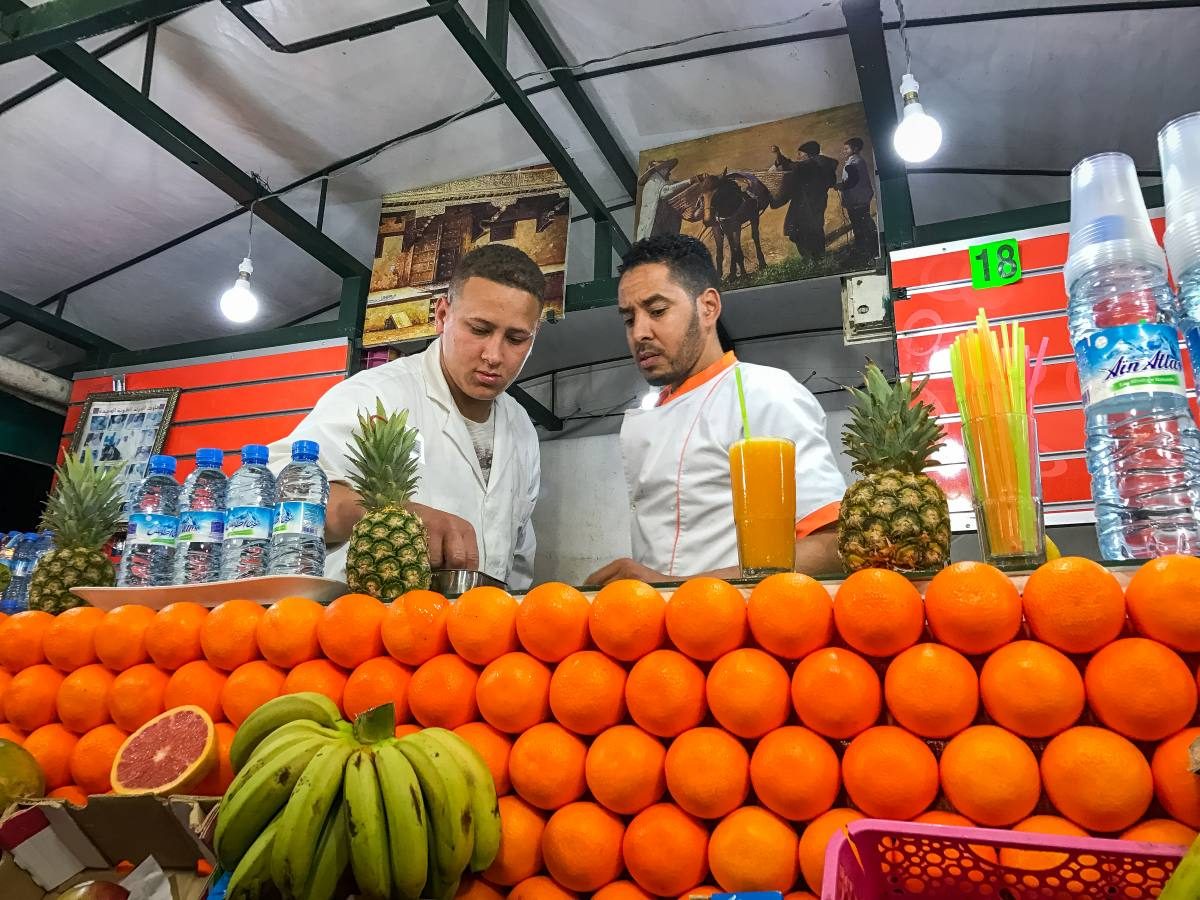 3. Marrakesh is Safe for Female Travelers, If You Take Precautions
I read a lot of female blogs that described how they were harassed by locals. I haven't experienced such treatment, either on my first or second visit.
In fact, I find Mexico more annoying and since I've lived in Mexico one can assume that it isn't so bad.
Locals in Morocco were all really friendly to me. Sure, one or two people were annoying vendors, but I quickly replied to them in French that they should behave and I'm not buying anything, and they stopped. The same things keep happening in cities like New York, London, anywhere really…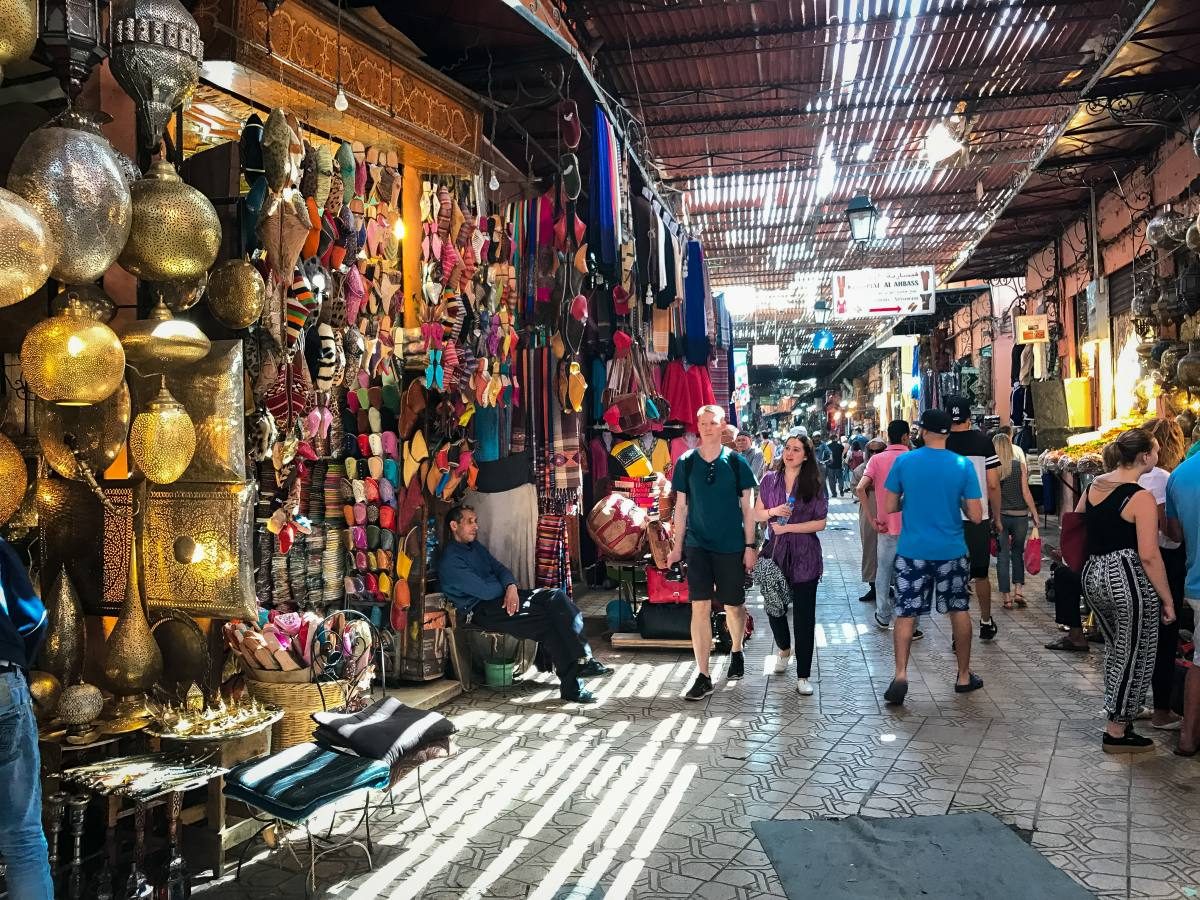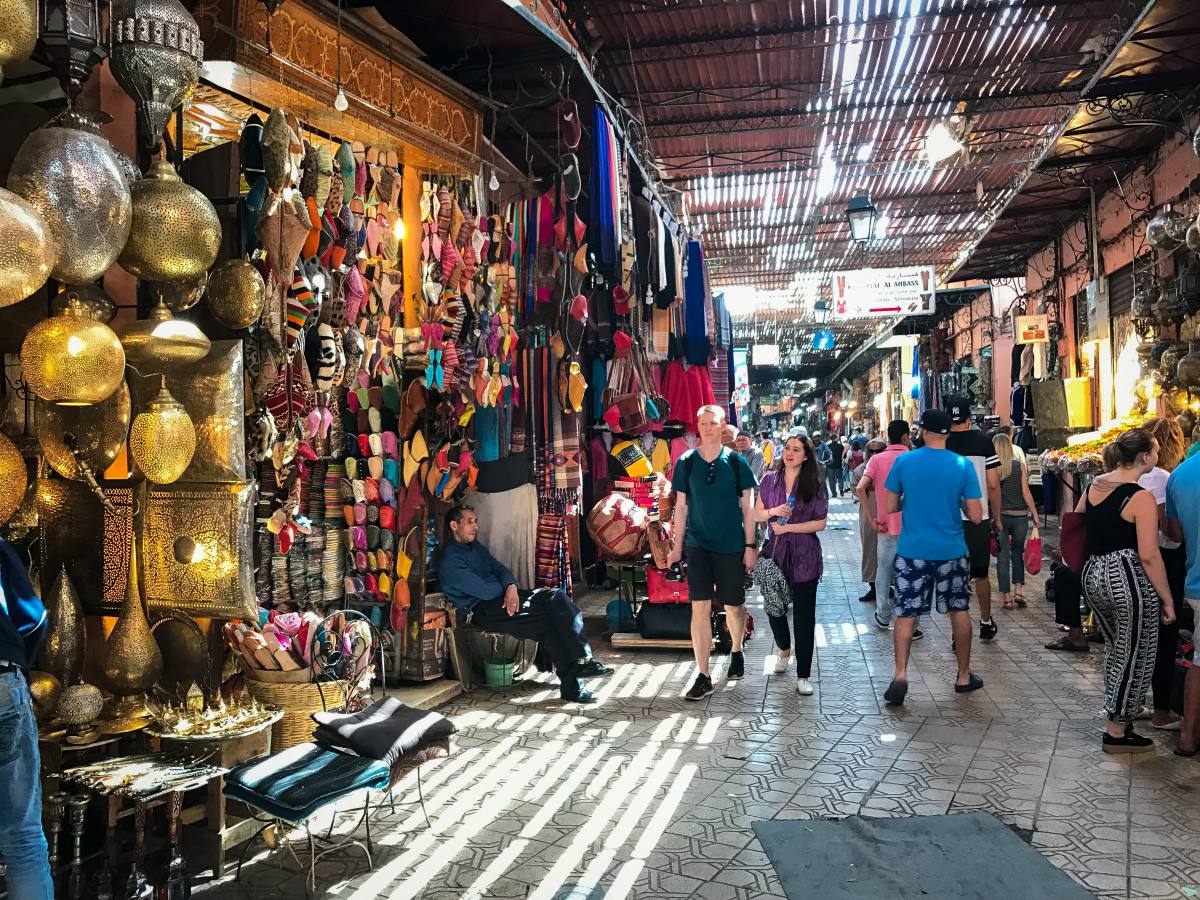 ---
4. Remember That a Word Means a Lot in Marrakech
Speaking of locals and their friendliness, there is one thing that changes a lot in Marrakesh – the meaning of the promise. On the main square – Djemaa El Fna, there are plenty of different stalls selling food, dried fruits, and nuts, souvenirs, etc.
When I went to get some of the dates and almonds with a girl from a hostel the guy lowered a price for us after we promised we'd come back the next day.
At first, I didn't honestly believe that, but I went back there the next day. I literally got four times more dates and nuts for about 20% of the original price.
The guy told me that many tourists lie in order to get a good price, but if he sees good in people who are honest he doesn't mind giving them as much as he can.
I must say that for every nice person in Marrakesh you can find one scam artist trying to fool tourists. If someone on the street is trying to talk to you in English and tells you out of the blue that some street is closed and drags you somewhere to buy something at their shop.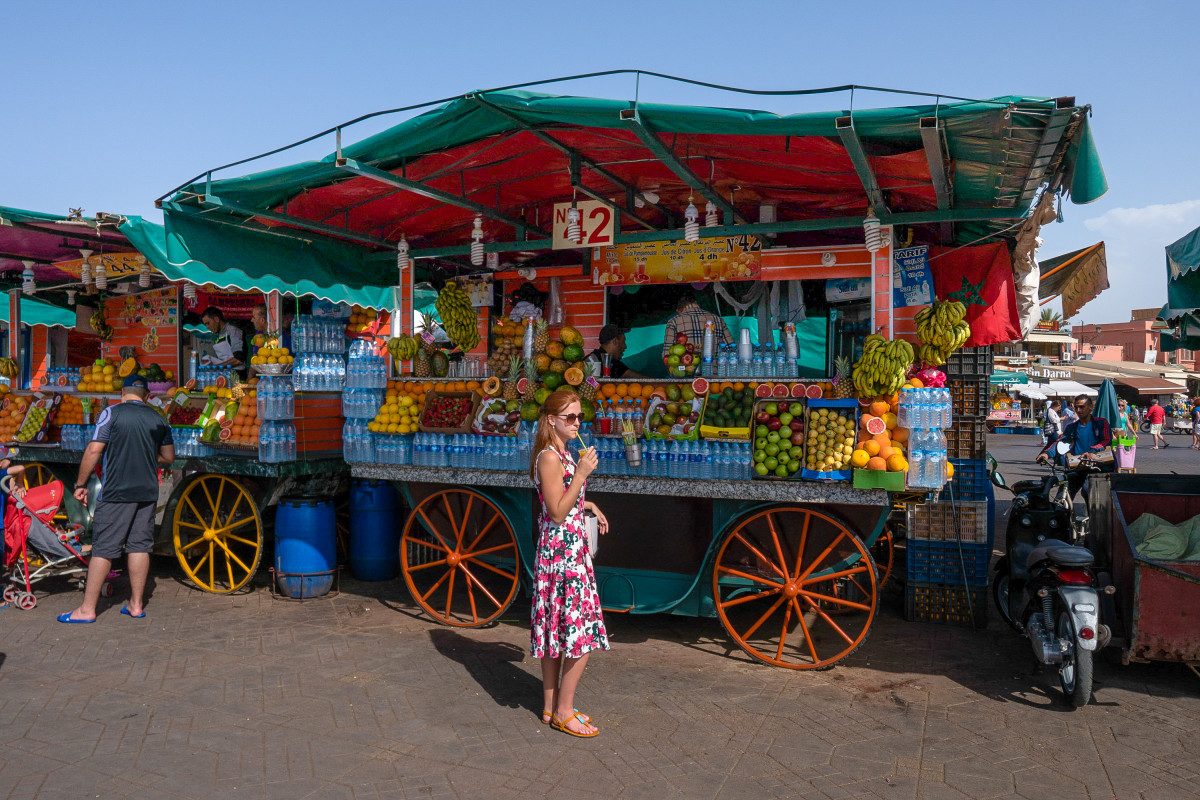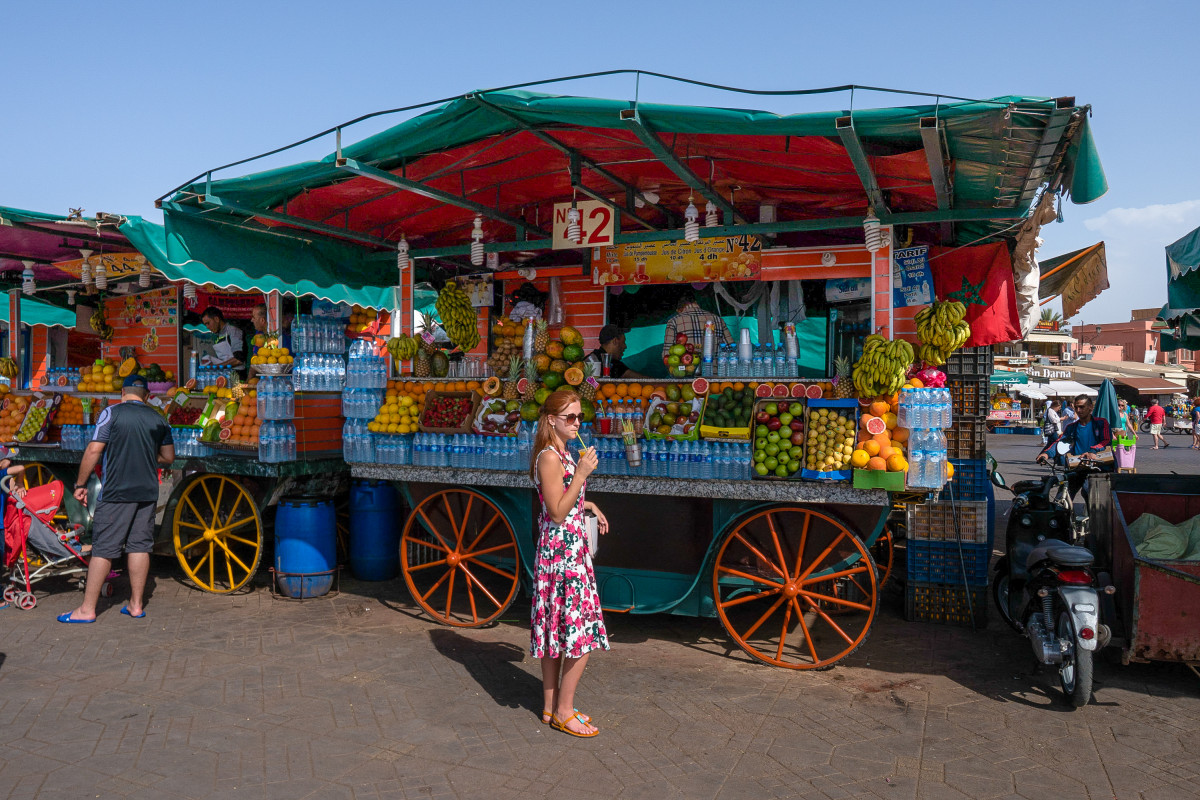 ---
5. Prepare to Argue With Taxi Drivers
Unfortunately, there are many taxi scams in Marrakesh. One of the most common places people are scammed is at the airport where it should cost you around 50-70 dirhams to get to the medina, but drivers won't take you for less than 350.
I'm honestly not surprised they do that as I've seen many tourists agreeing to that price.
Unless you argue, you won't be able to pay a normal price. One time arguing didn't work for me, another I lowered the price to 100 dirhams which was still too much, but at least I didn't get totally scammed.
That said, you might want to pre-book your taxi from the airport if you don't feel like haggling after a long journey. This one is a reliable and affordable option.
---
6. You Can Book Luxurious Accommodation for Cheap
There are plenty of hostels & luxurious riads in Marrakesh and they're all very cheap. There's no need to spend a fortune on trendy spots like La Mamounia (unless you really want to stay there, but remember you can book their spa regardless). In fact, I think Royal Mansour is better quality 😉
During my first visit, I stayed at Riad Dar Anika which turned out to be way more than I could have asked for this price.
I also visited Riad Be which was gorgeous, so I can vouch for it as well.
On my second visit with my husband, I stayed in a gorgeous riad for just $100 per night – Riad Palais Sebban. This place was definitely one of a kind – just take a look at this pool below.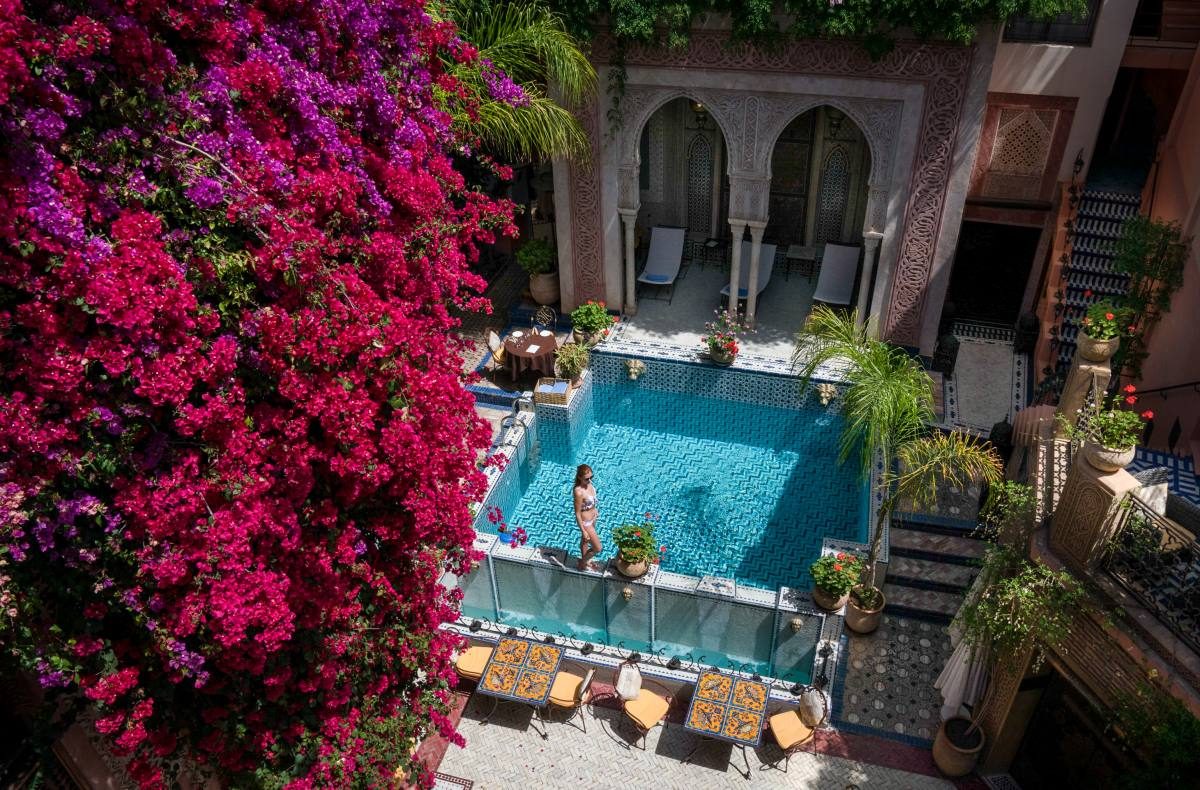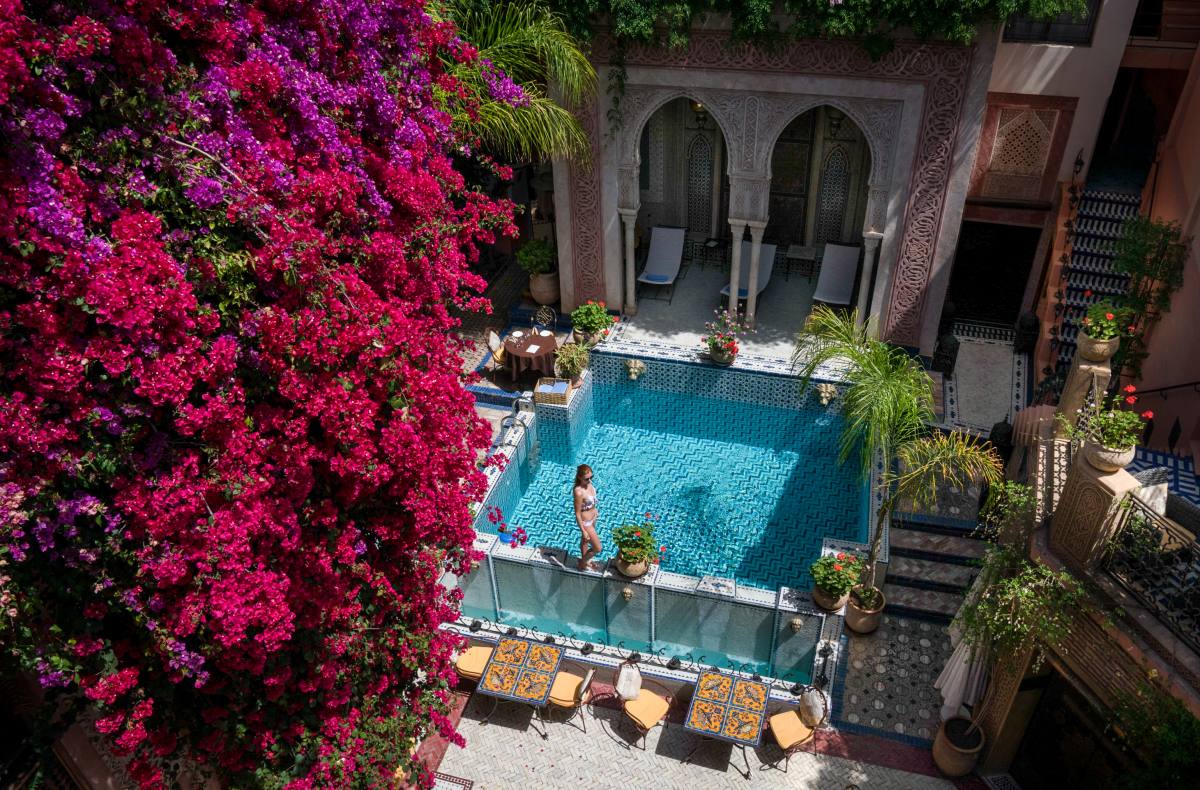 ---
7. Be Prepared for Craziness at Jamaa el Fna Square
Jamaa el Fna is the main square in Marrakesh and it's absolutely crazy. People are going to try to make you buy things and make you pay for taking photos of them.
They might put snakes, monkeys and everything else they can find, on your shoulders. Yes, they do abuse these animals.
But don't let this discourage you from enjoying the square. I absolutely loved the food stalls there and would surely recommend them to any visitor. Sure, it's touristy, but it's not a tourist trap.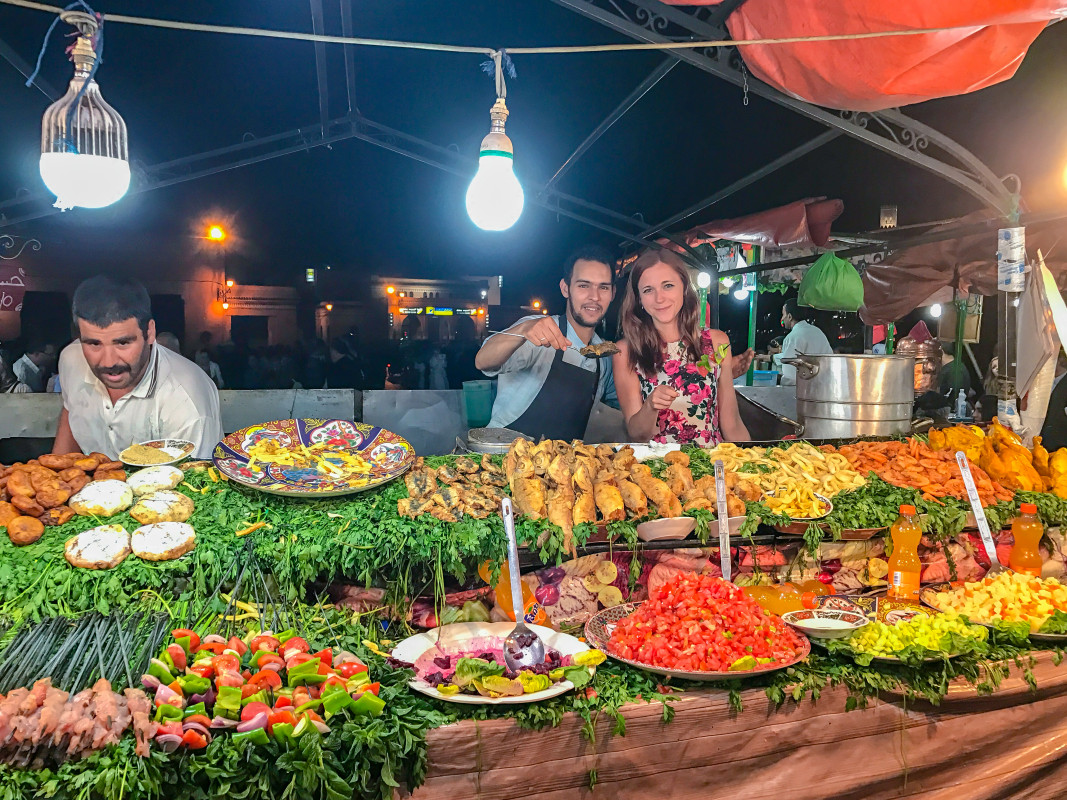 ---
8. There Are Two Different Sahara Trips – Don't Be Fooled by Vendors
During my first visit to Morocco, I got totally screwed by a local tour operator. There was no much written about Morocco online back then, but these days you're lucky that the research has been done for you.
You might be told that you can pick a 2 or 3-day trip to the desert from Marrakesh and they're the same, just one is longer. They're NOT THE SAME trips and lead to different places!
You can read about my first-hand experience with Zagora and Merzouga in a separate post linked below. If you're not a fan of organized tours you can also simply rent a car (that is totally safe and easy in Morocco!) and drive to the desert at your own pace and just book a spot at the desert camp.
Last time I stayed at Merzouga Activities Camp.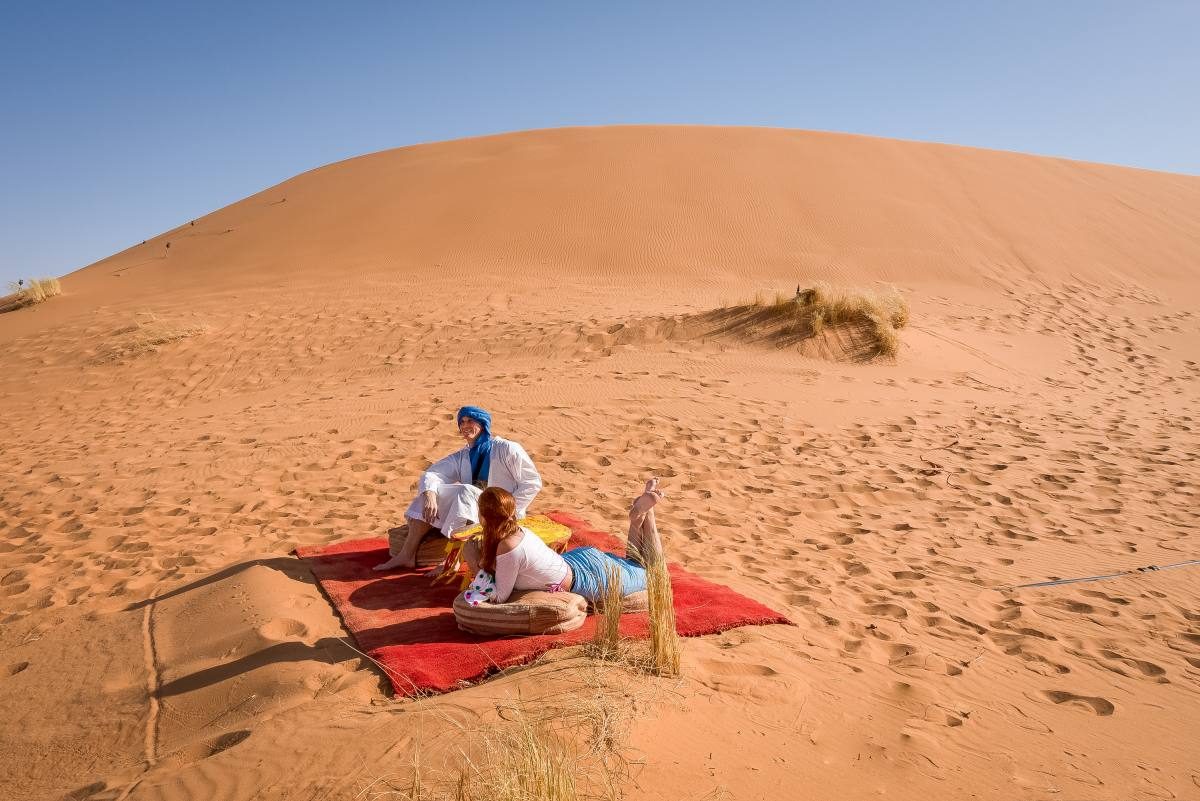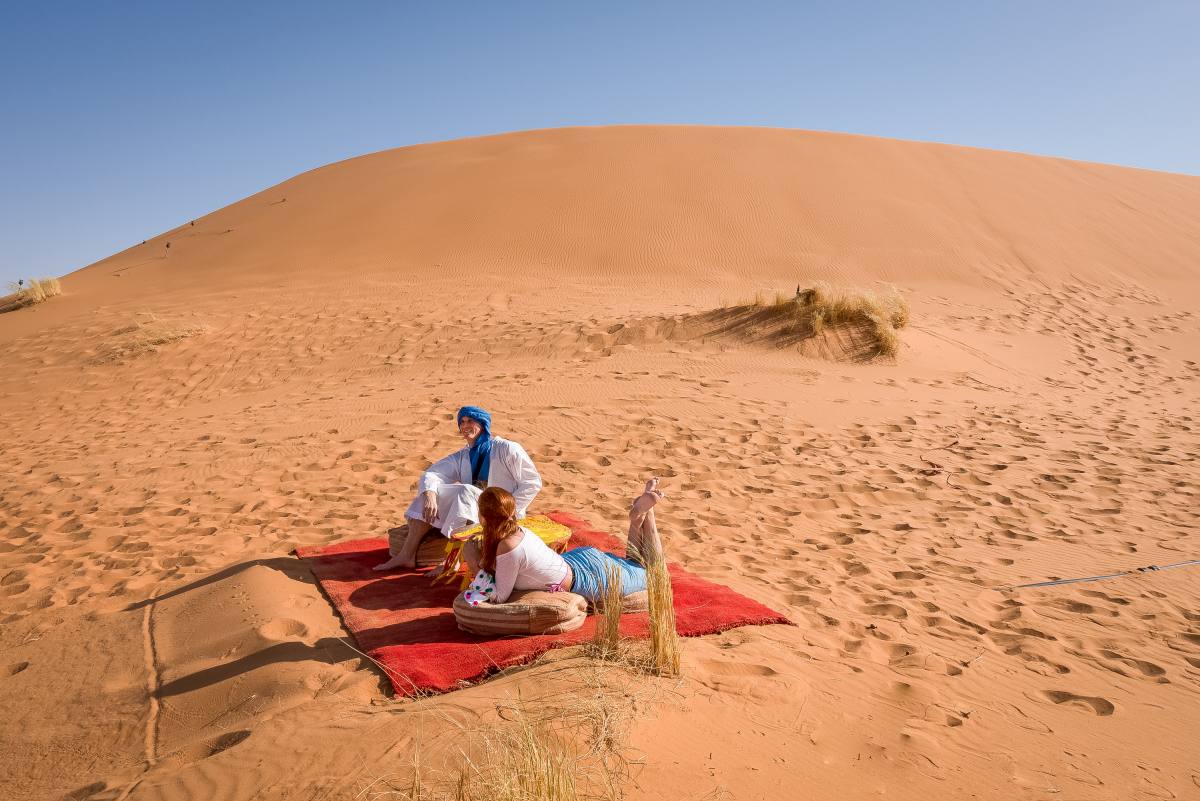 ---
9. If You Don't Have Enough Time for a Desert Trip – Do a Balloon Tour
If you don't have enough time to enjoy a full multi-day desert experience and cross the Atlas Mountain, you can get a taste of the mountains from the hot air balloon.
Actually, even if you do have time you should do a balloon tour as it gives you a completely different experience.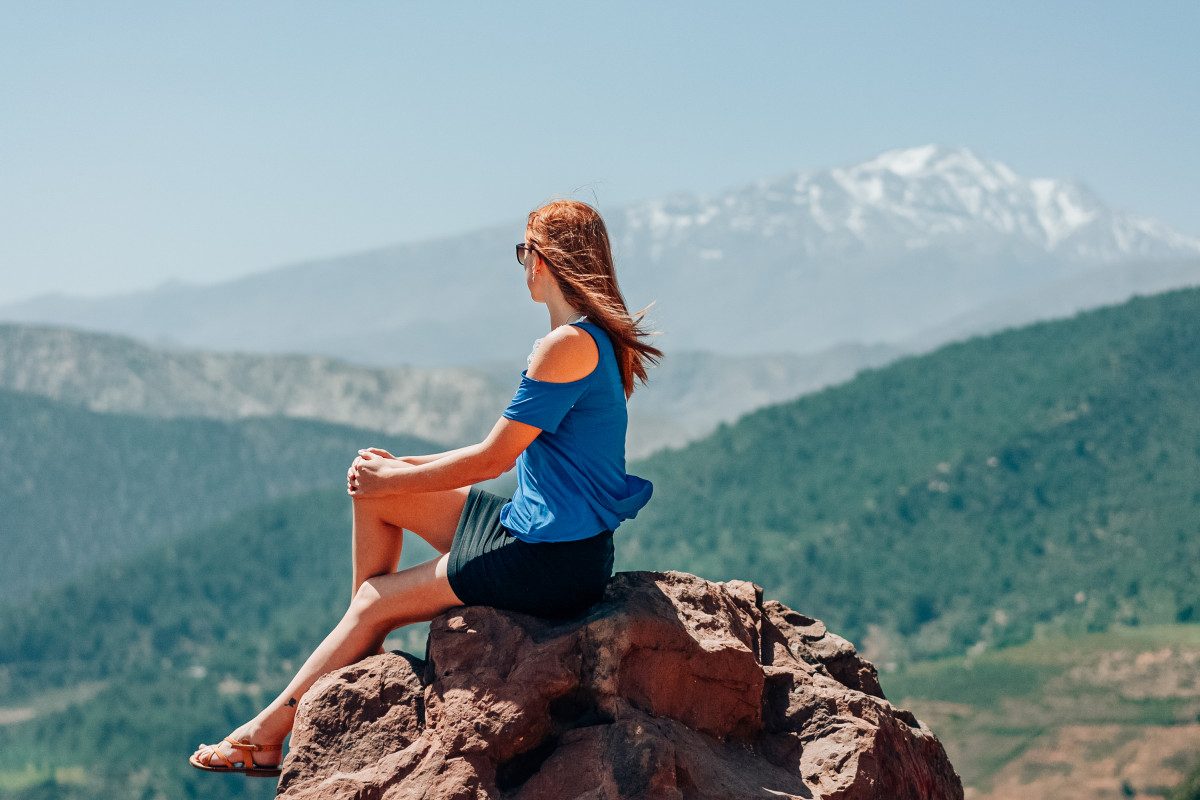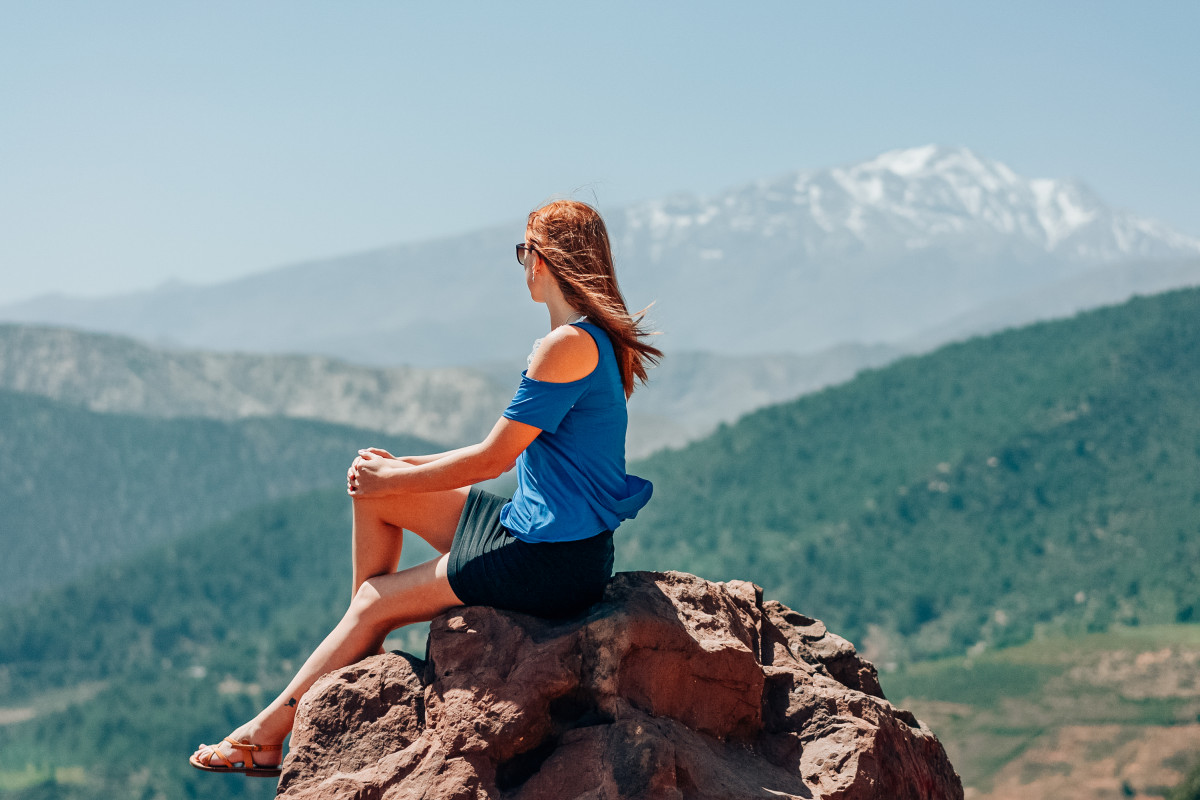 This was actually recommended to me by some of my readers who enjoyed the sunrise hot-air balloon ride and camel rides. You can book this tour via this link.
---
Where to Stay in Marrakesh?
Recommended Places to Stay:
Suggested Travel Insurance for Morocco:
Safety Wing – It's good and affordable insurance for travelers and expats. They're easy to make claims with.
Extra Tips for Marrakech:
Trick for saving on water: If you want to save money on water get this water bottle. It's a water bottle with a special filter that will allow you to drink tap water (or even some from the pond, puddle or waterfall) everywhere!
Any questions about Marrakesh or traveling to Morocco in general? Don't hesitate to ask in the comments below!
---
Likes this post and got some useful Marrakesh travel tips from it? Find out more about visiting Morocco in my other articles below!