I only dared to rent a car in Morocco during my second trip. My husband and I didn't want to take any tours to the desert and see everything on the way at our own pace. Plus, getting all the way from Chefchaouen to Marrakesh using public transportation seemed not very pleasant and time-consuming.
Renting a car in Morocco turned out to be very cheap and not daunting at all! Here are some basic things to know about renting a car in Morocco in order to make your experience carefree and enjoyable.
Should You Rent a Car in Morocco?
---
Should You Rent a Car in Morocco?
I highly recommend renting a car in Morocco. While it may seem daunting at first, self-driving is way easier than it seems. Unless you're staying in one city, car rental is the most efficient and flexible way to get around the country.
However, if you're just staying in Marrakesh you might just want to take a taxi or a private pre-booked transfer (to avoid haggling upon arrival). This one is a reliable and affordable option.
Public transport won't get you to interesting places, in fact, it won't take you to many places at all. While you might take tours, be prepared to spend endless hours sitting on a bus (which I did during my first trip) and this time I opted for a more.
Having a car allowed me to visit places usually full of tourists, such as Ait Ben Baddou, without crowds as we arrived before tourist buses. We also ended up stopping in a small town near Meknes and enjoyed local hospitality.
Naturally, you can also opt for a private driver. However, not everyone wants to share their holidays with a stranger driver.
Is It Safe to Rent a Car in Morocco?
The simple answer is: it's as safe as anywhere else. You will get stopped at checkpoints as the police won't know whether you are a local or a tourist, but you should then get waved right on.
The majority of roads you need to use as a tourist as paved and safe, so there's no need for a 4×4.

---
Do You Need to be an Experienced Driver to Drive in Morocco?
If you don't plan on driving in cities like Marrakesh, Fez or Casablanca – which you don't need to do as there are taxis available and you can't drive inside the medina anyway, driving in Morocco isn't too hard.
In fact, I think driving in Jordan is way worse and I managed to drive there without any issues with very little driving experience. Prepare for a lot of honking, which means to get out of the way, as it's part of Moroccan culture. Don't take honking personally.
Driving in the middle of the road on less busy roads is common for locals, but if you don't see any potholes just stick to your lane.
---
Understanding Car Rental Insurance in Morocco
Similar to Mexico, in order to rent a car in Morocco you need a credit card. Why? Because the car rental agency will block a huge deposit on your card. It might be even $800 like it was in our case. When you pick-up the car check it carefully and photo any existing damage particularly if returning the car at a different location, regardless of what type of insurance you decide to get.
This is why I stick to bigger services like Discover Cars, as there are no gimmicks with them. Booking your excess car insurance with them is half the price than booking it later at the counter.
This is basically a collision damage waiver (CDW) insurance that you buy yourself in your own country, thus negating the need for the very expensive CDW that the hiring company always bully you into getting.
IMPORTANT: When booking with Discover Cars, Remember to switch the website to your own country's flag (the one that issued your driver's license). Otherwise, your price might not be honored.
DON'T FORGET ABOUT TRAVEL INSURANCE
Whether you decide to rent a car or not, don't forget to arrange health insurance before heading to Morocco. The easiest and most reliable travel insurance is World Nomads. Get it before your trip to skip unnecessary troubles that might ruin your holidays!
---
Renting an Automatic Car in Morocco
Renting an automatic car is an option in Morocco, but it's more expensive. We ended up with a manual car, so unless you know how to drive a manual car to be prepared to pay more. You can find cars with automatic transmission only in Casablanca Airport.
Don't count on upgrading your car to automatic last minute. Quite often they don't have many vehicles available, or simply they won't understand you.
English isn't widely spoken in Morocco. While you might get lucky and find someone who speaks some English, more people will speak just French.
---
Driving at Night in Morocco
Driving at night isn't recommended, regardless of how experienced driver are you. Street lights are non-existent and there are many potholes. You can also stumble upon a donkey or camel just hanging out on the road.
Whatever chance you have of missing donkeys, kids, unmarked obstacles, or a stalled van during the day evaporates when the sun goes down. Do not drive at night. Period.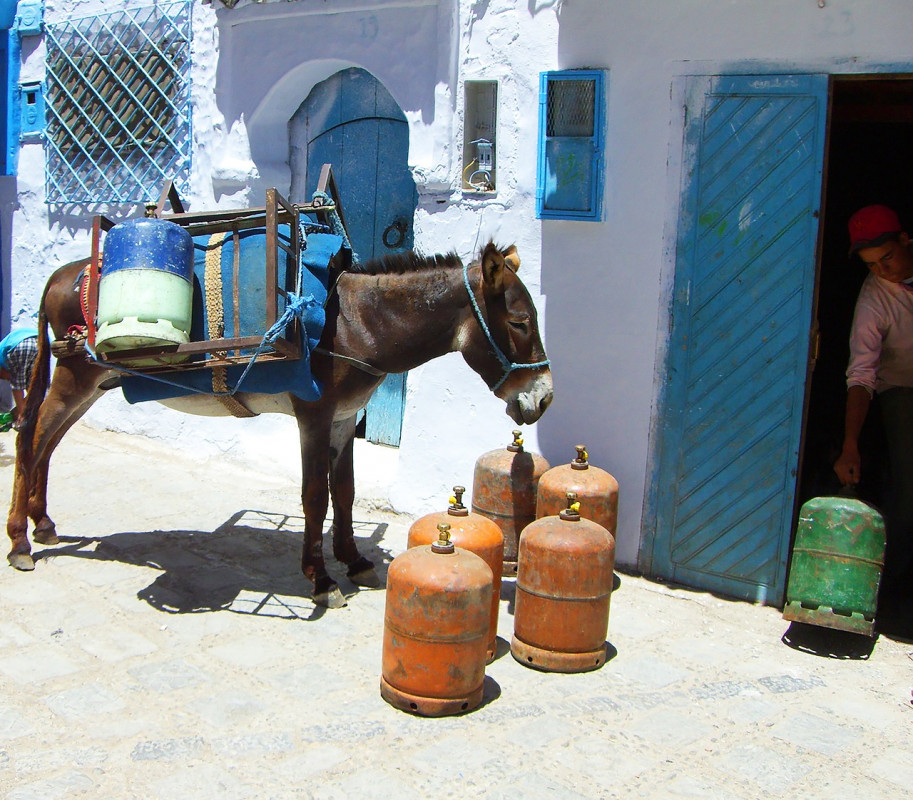 ---
How Much Does it Cost to Rent a Car in Morocco?
Just because one car rental company seems well-known and therefore might cost more, in Morocco the price doesn't translate to quality. That said, don't be afraid of booking the cheapest car available from local outfits. Local offices are much more flexible, cheaper and offer the same standard cars. You'll most likely get a Dacia Logan regardless.
I always book my rental cars at is Discover Cars. They offer competitive rates as it searches all the big car rental companies and finds the best price.
Last time in Morocco I pre-booked the car online and picked it up at the airport in Marrakech. Once you see what's available through Discover Cars, make sure to read reviews of the provider.
We ended up paying $30 per day for a 4-door car. Depending on the season and availability you should pay about $25-40 per day.
Gas is about $4 per gallon in Morocco, but remember it's quoted in Liters. Diesel is significantly cheaper. Remember that the cheapest gas is at ZiZ stations. Make sure to have cash on you as some gas stations do not take credit cards.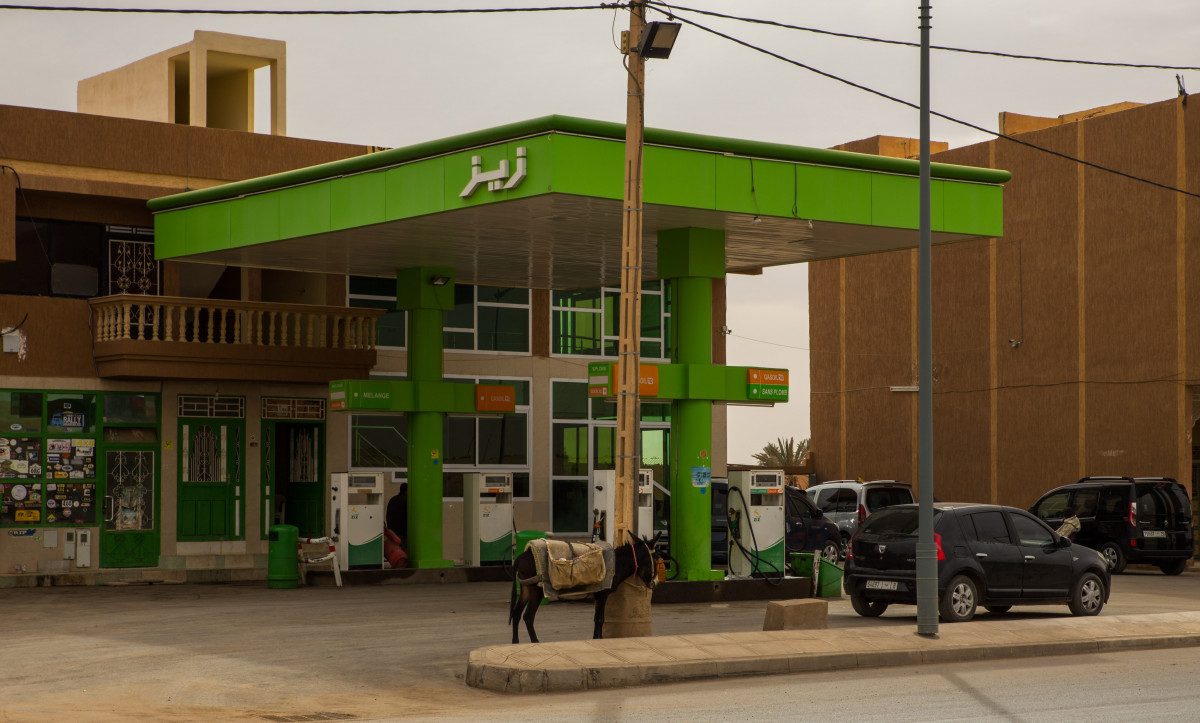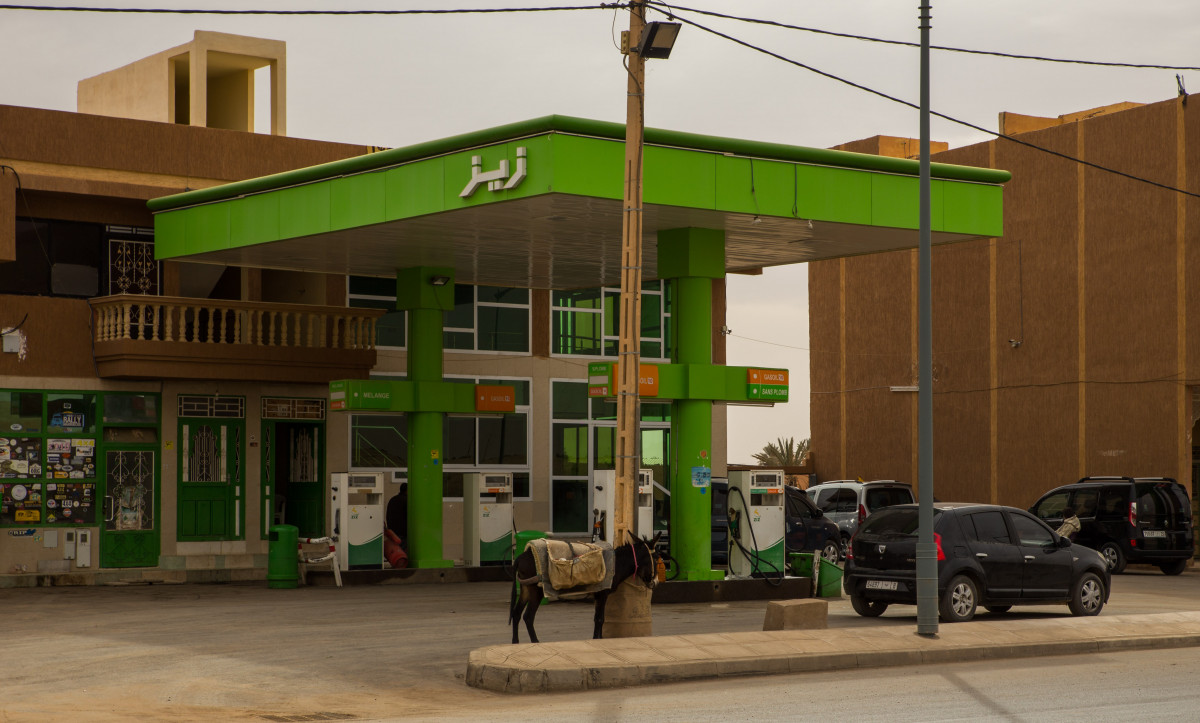 ---
Parking Your Car in Merzouga
If you decide to drive to Merzouga on your own, just like I did, you may wonder where can you leave your car when you'll sleep in a tent in the middle of sand dunes.
You should advise your camp that you're driving and they'll arrange a place for you to park. In my case, it was a street parking right in front of the shop of the owner of the camp.
Merzouga is a tiny village with not even one tourist restaurant or tourist parking. That said, it's a very safe place so don't worry about leaving your vehicle on the street overnight. Naturally, you might want to hide all your valuables, but in Merzouga your car will be safe.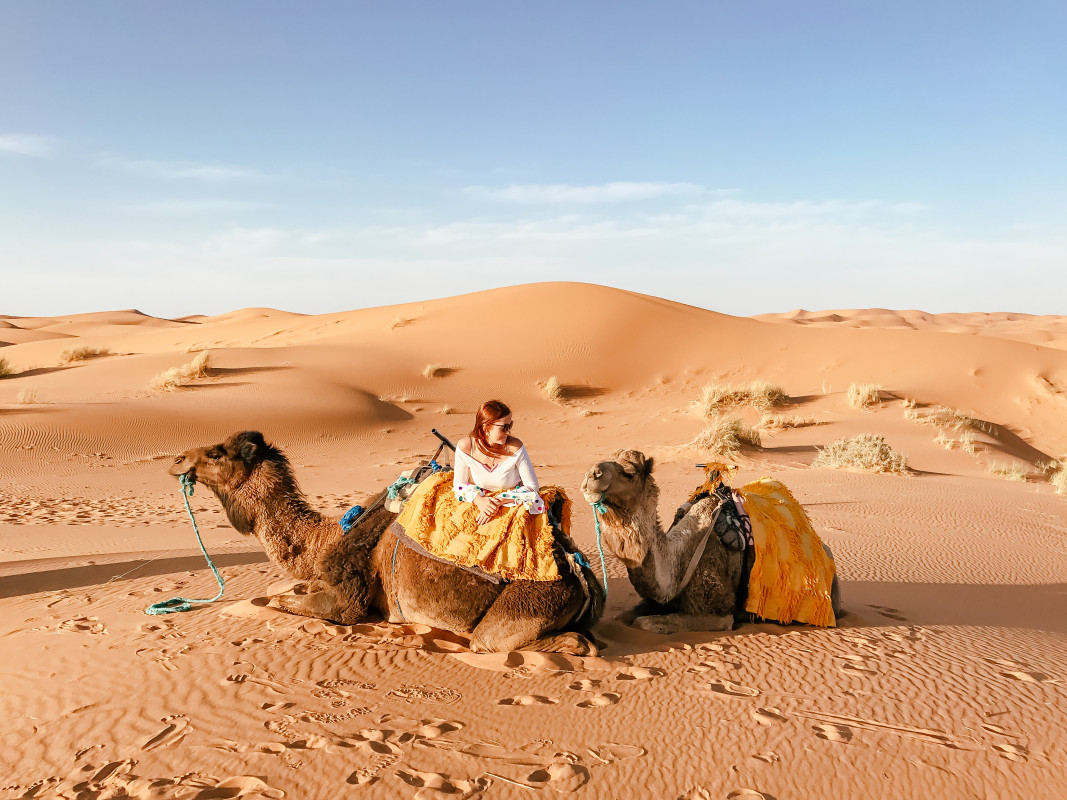 ---
Renting a Car in Italy as American: International Driving Permit
There is no problem with renting a car in Morocco with a valid driver's license from your home country. No one has ever asked me or anyone I know about an international driver's license.
In fact, I heard about people being able to rent a car without their driver's license, but obviously, you shouldn't count on it.
---
Myths About Renting a Car in Morocco
Despite what some strange things say online your passport won't be held until you return a car. If one of a rental place asks for you, run away. This wouldn't be normal and legal.
Sometimes the car rental company may attempt to charge you for damages to the car that were already made when you picked up a car. Unfortunately, this can happen anywhere in the world – not just in Morocco. This is why I always take photos of the car when I pick it up.
That said, don't be afraid! Check out rental cars available for your trip to Morocco and enjoy your holidays!
---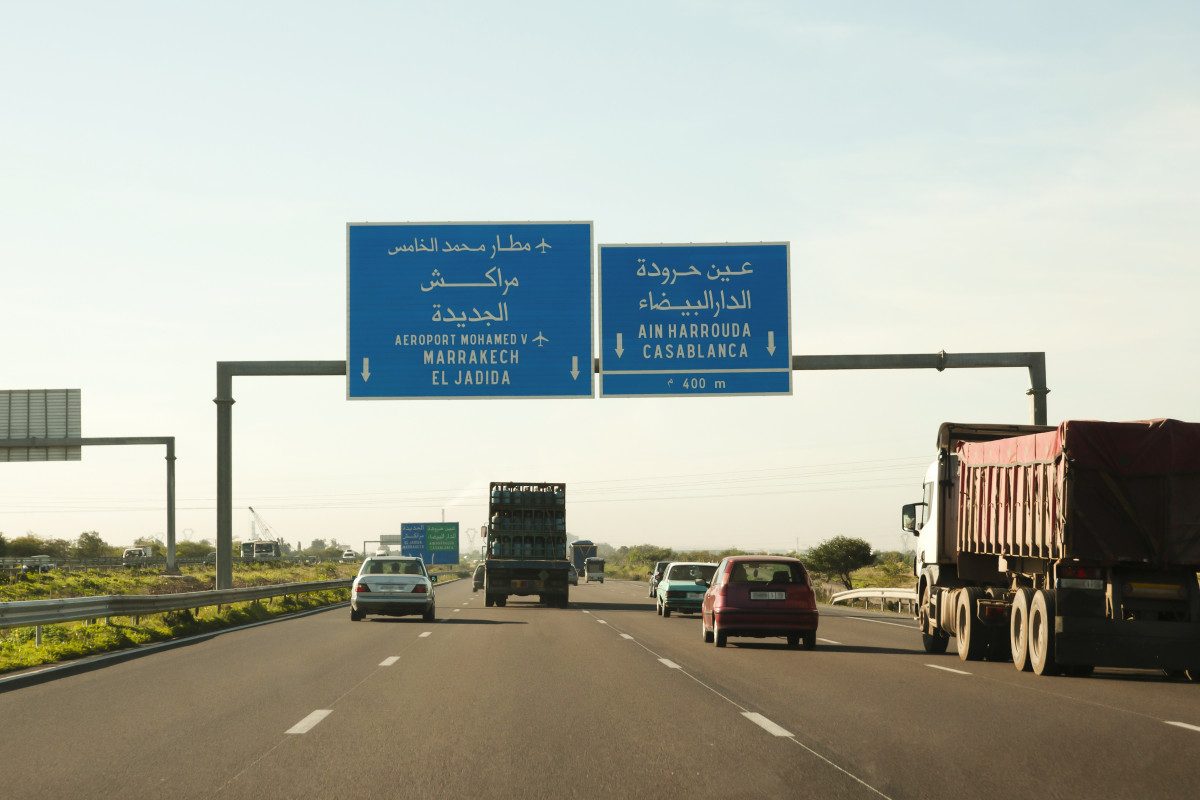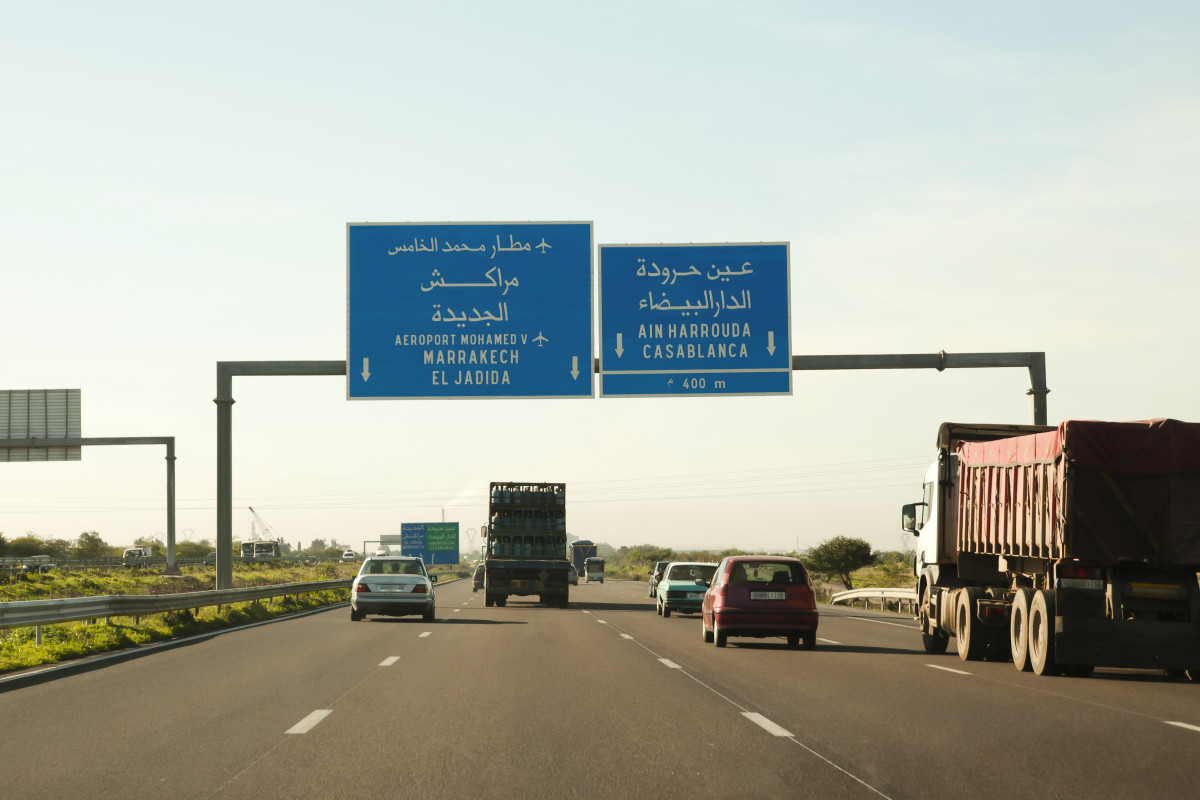 Any questions? Don't be afraid to ask me anything in the comments below!

---