Mark Twain once said: "You gather the idea that Mauritius was made first, and then heaven, and that heaven was copied after Mauritius."
Mauritius has been a popular place to visit for Europeans, but most Americans have never heard of it. The volcanic island of Mauritius is located on the Indian Ocean, about 600 miles east of Madagascar.
While Mauritius might seem like just another island full of beaches, it's more than that – there are so many things to do there. Mauritius is full of history, delicious food and nature. I can honestly say that while I spent a week in Mauritius it was definitely not enough time and I barely managed to scrape the surface.
Mauritius is also a perfect spot to explore with babies and kids. It was my baby's first overseas holidays and he was just 2 months old!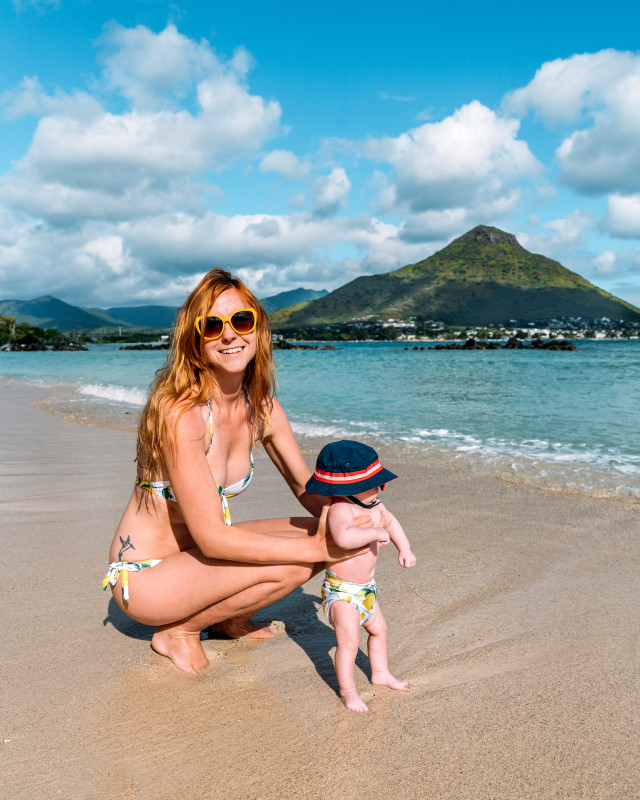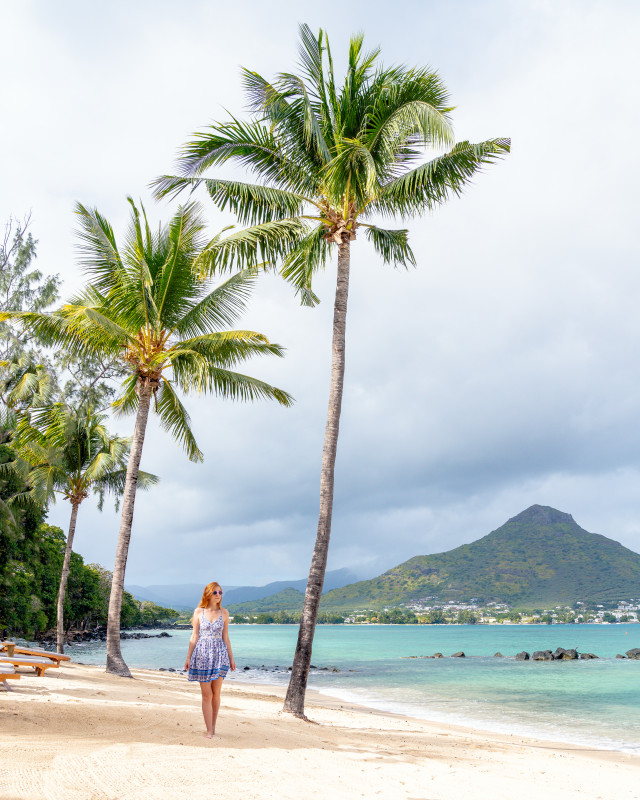 ---
History of Mauritius
Mauritius was uninhabited by humans until the Arabs landed there in the Middle Ages and called it Dine Arobi. Then the Portuguese came, calling the island Cine. Neither stayed.
Then the Dutch created a colony in Mauritius, but abandoned it shortly after. In 1715, the French colonized the island but were forced to surrender to Brits.
During the colonization, Mauritius used to be a lead producer of sugar. Unfortunately, the sugarcane industry in Mauritius was built on the backs of enslaved people from Madagascar who worked long hours without pay.
Le Morne Brabant mountain (UNESCO World Heritage Site) was used as a refuge for escaped slaves who formed settlements in the caves on the summit. Protected by the mountain's wooded cliffs, the slaves lived on the mountain for years. The British declared slavery illegal in Mauritius in 1835.
While Mauritius has been occupied by almost everyone the country became an independent state only in March 1968.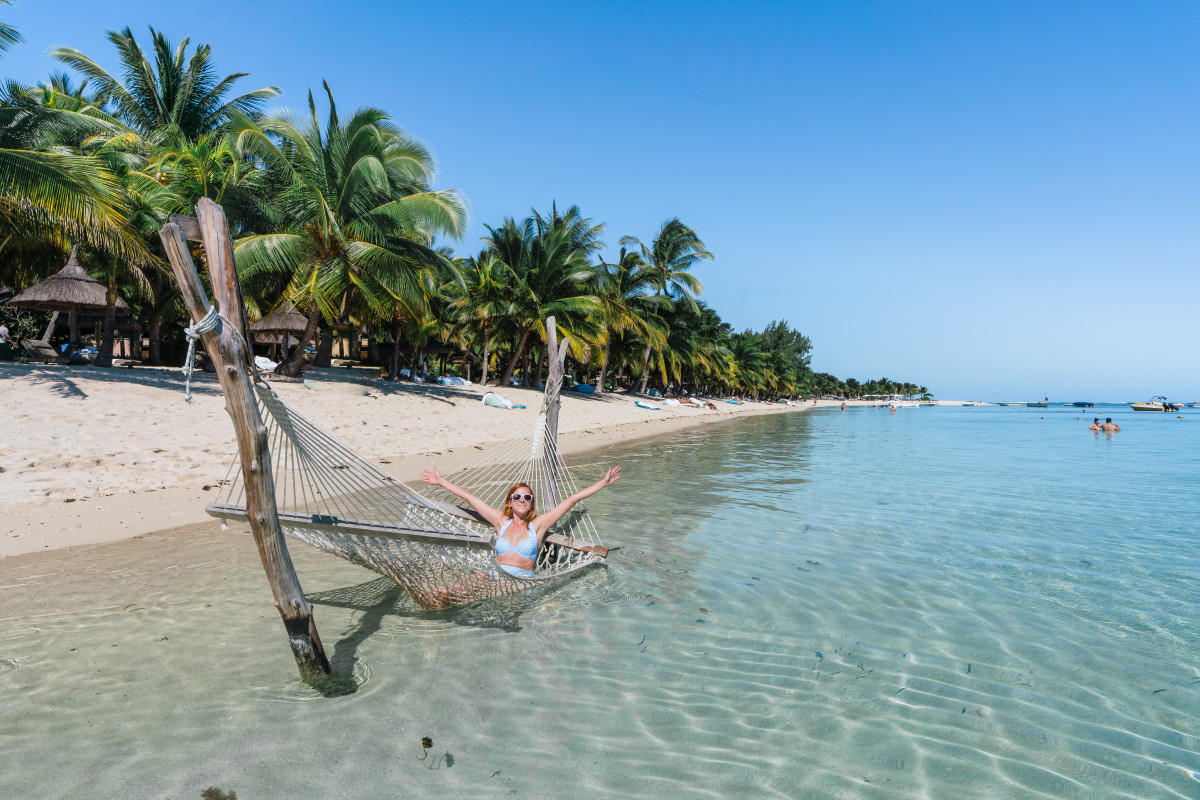 Dodo Birds
Mauritius was home to the Dodo bird! Even though the last dodos were killed around 1660, it is still the Mauritian national bird. Lewis Carroll is said to have been inspired by the dodo to write his famous book "Alice in Wonderland" in 1865.
Before the arrival of people in Mauritius, the dodo had lost its ability to fly as it had no natural predators. The settlement of humans on Mauritius also resulted in the introduction of some animals that would later prey on the dodo. The combination of human and animal predators resulted in the extinction of the dodo.
While the dodos are gone Mauritius is home to other extraordinary birds now – pink pigeons.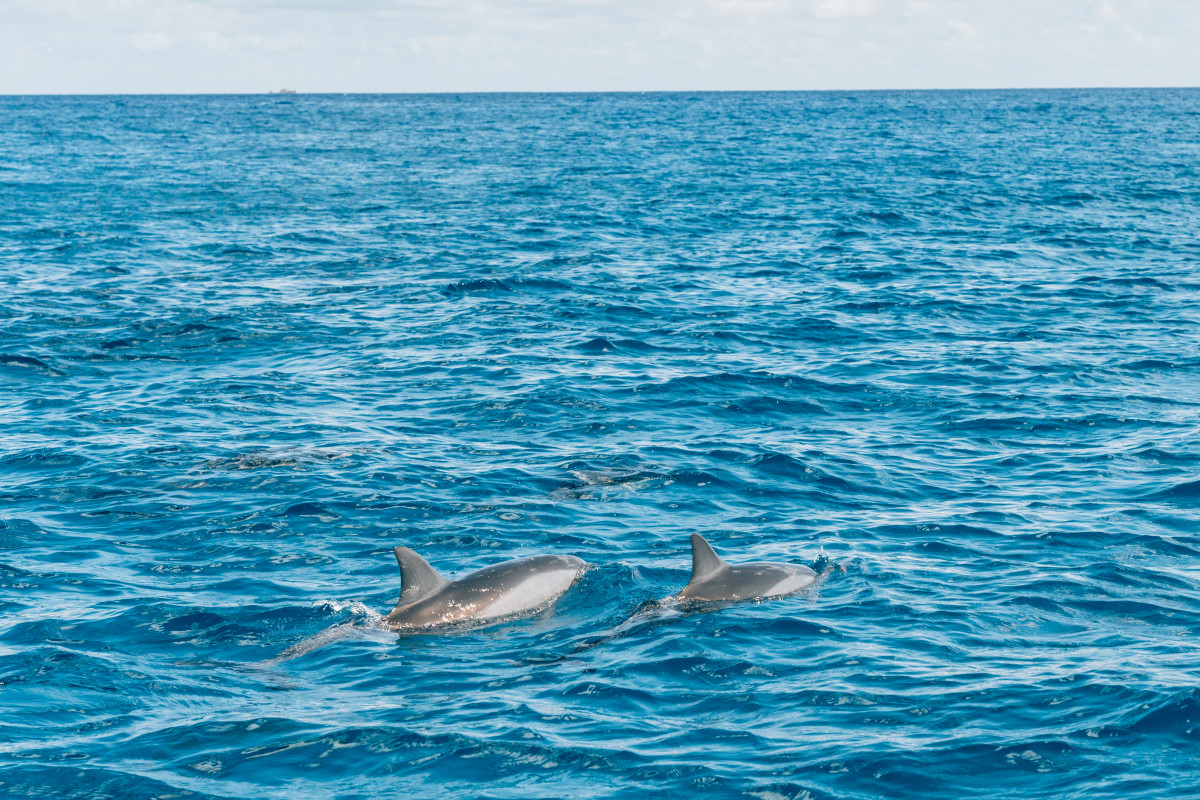 ---
How to Get to Mauritius
The best way to get to Mauritius is with Emirates via Dubai. Especially during offseason in Mauritius (May to October) you can catch a special deal for your flight.
However, I wouldn't recommend risking going from January to March, as it's a cyclone season.
Things To Consider When Traveling to Mauritius
Mauritius has a pretty good bus network that will connect you to almost any place on the island for less than a dollar per ride. But it comes with consequences – it's slow and doesn't run passed 6:30 pm.
While you can also get taxis everywhere, I recommend renting a car. It isn't a very popular option in Mauritius, but you won't need to rely on anyone to go on a hike in the national park, discover a new beach, or simply stop by a store. We rented our 4-door car for just 100 EUR per week with full insurance at Discover Car Hire.
Just remember, in Mauritius you drive on the left. Parking was free everywhere we stayed and went, so no hefty fees are required.
MUR or the Mauritius Rupee is the widely accepted currency in Mauritius.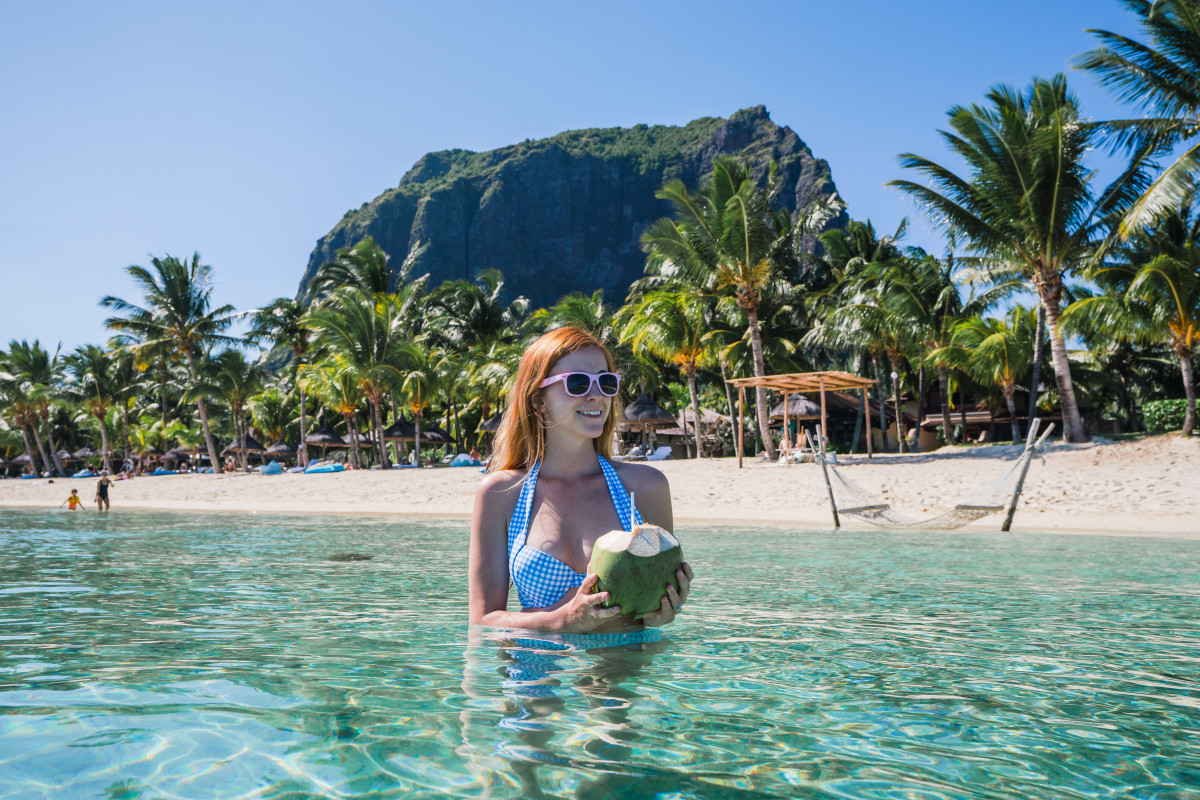 ---
Where to Stay in Mauritius
Because Mauritius is an island many people underestimate the distances between towns in Mauritius. Each area of Mauritius can have different weather, different beaches and will determine activities you can do in the area.
Generally speaking, better beaches and weather are on the Western side of the island regardless of the place. East gets very windy.
During my visit, we spent some time in Flic and Flac (central west) at Sands Resorts and Le Morne (south) at LUX Le Morne. I was considering staying up north in Trou aux Biches as it's considered one of the best beaches in the world, but it's 1,5-2 hours from the National Park that I didn't want to drive.
While many online reviews said you simply cannot beat Flic-en-Flac for its beaches, I'd say that Le Morne was a hundred times better. There was more to do around and felt more local.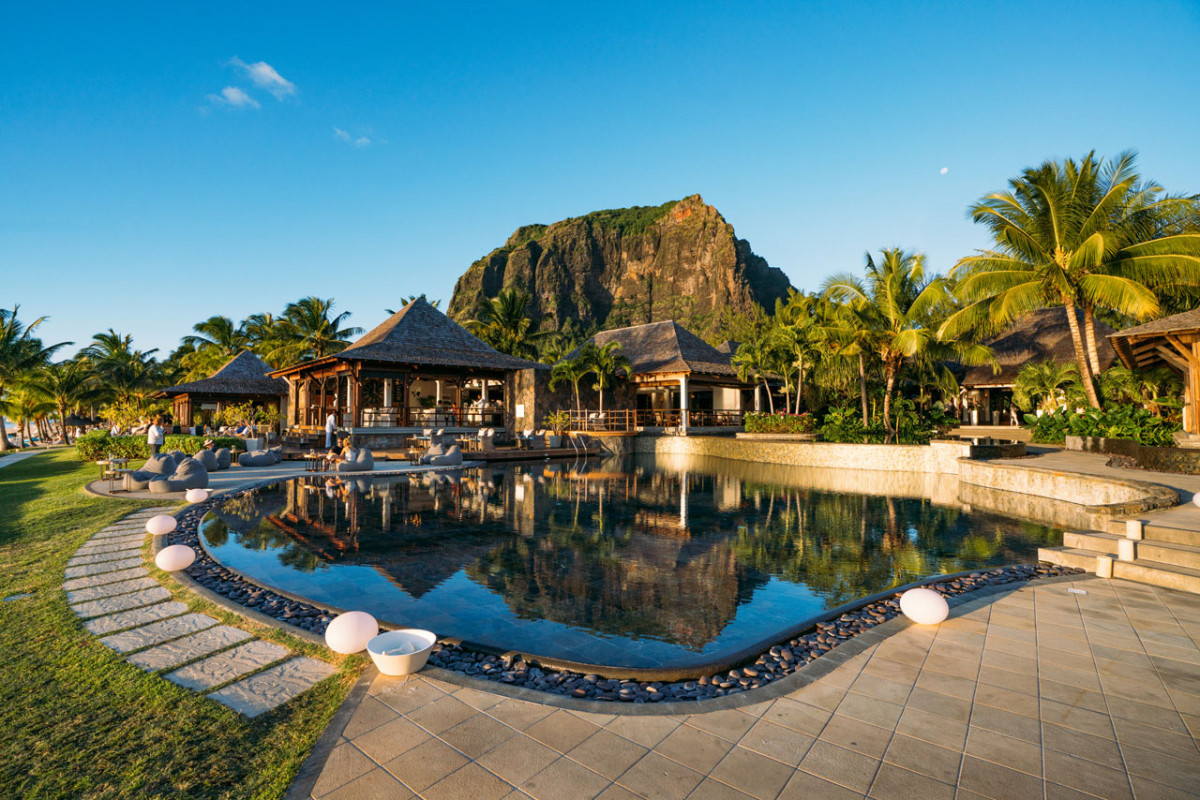 ---
Things to Do in Mauritius
When I originally booked us a week in Mauritius, my husband said that it's definitely going to be enough as it's an island. Let me tell you – it wasn't nearly enough, as there's a lot to do.
Beach Bumming
Mauritius isn't lacking when it comes to beaches. As I mentioned already, Le Morne was my favorite spot for beaches and I'd have probably liked it even more if I was brave enough to try kitesurfing.
Most hotels offer free watersports including waterskiing and paddleboarding. However, public beaches are always clean and nice to visit.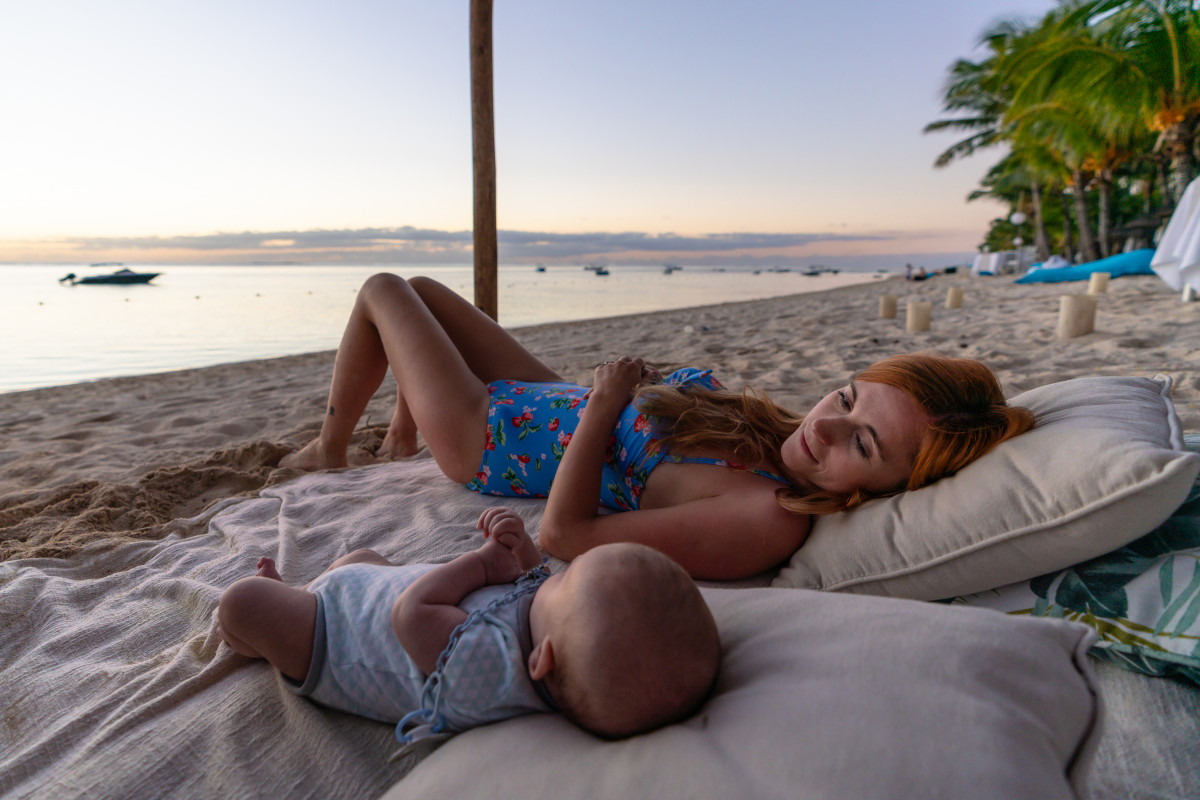 Hiking
There are endless hiking options in Mauritius. While we didn't have time to do a lot of hiking, we tried getting up the famous Le Morne mountain. It's an easy hike up to a point, so easy it's fine to do it with a small baby in a carrier. The views from the top didn't disappoint.
Swimming with Dolphins
One of the things I was most excited about in Mauritius was swimming with dolphins, but I'm talking about wild dolphins in their natural environment – not the unethical pool-locked dolphins.
Our baby was too young to swim with the dolphins, but as we had a private boat he was chilling on board with the captain/babysitter while we jumped in the water.
While none of the dolphins decided to play with us, we saw them a bunch of times swimming around and playing with one another. I loved the experience!
Tip: Due to conflicting schedules and need for a private boat, as we did it with a baby we had to take a later boat at 9:30, not the usual 7:30 AM boat. Frankly, there was just our boat and the dolphins, but I heard that it could get crowded if you go for an early boat, which isn't necessarily good for the dolphins.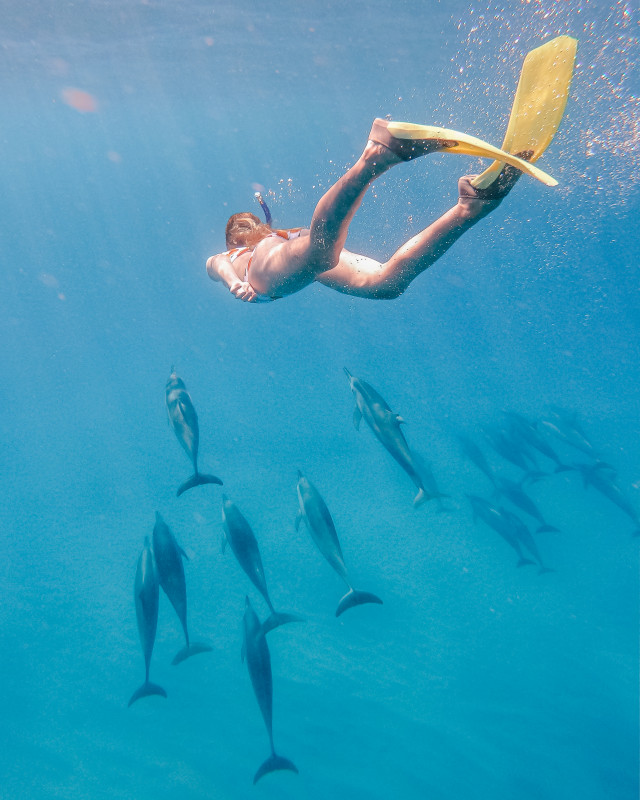 Water Sports
Mauritius is known for a huge variety of watersports including snorkeling, kite surfing, surfing, fishing, parasailing, jet-skiing, water-skiing, water biking, and scuba diving. You can basically do any of it on most beaches, so you won't be bored.
Black River Gorges National Park
Mauritius is home to a stunning national park. You can spend hours exploring different viewpoints and hikes, but the main attraction is in the park is undeniably the Seven Colored Earth of Chamarel.
There are red, brown, violet, green, blue, purple and yellow formation of naturally colored sand dunes. Some might find it underwhelming, but if you think of the fact that it's all-natural it's pretty cool to see. Plus, there are some giant tortoises hanging out nearby and a waterfall to admire.
For thrill-seekers, there are also guided ziplining tours above another waterfall. It's essential to pre-book it though!
Tip: Don't be afraid of visiting this spot on a rainy day. It can create a beautiful rainbow as it did for us.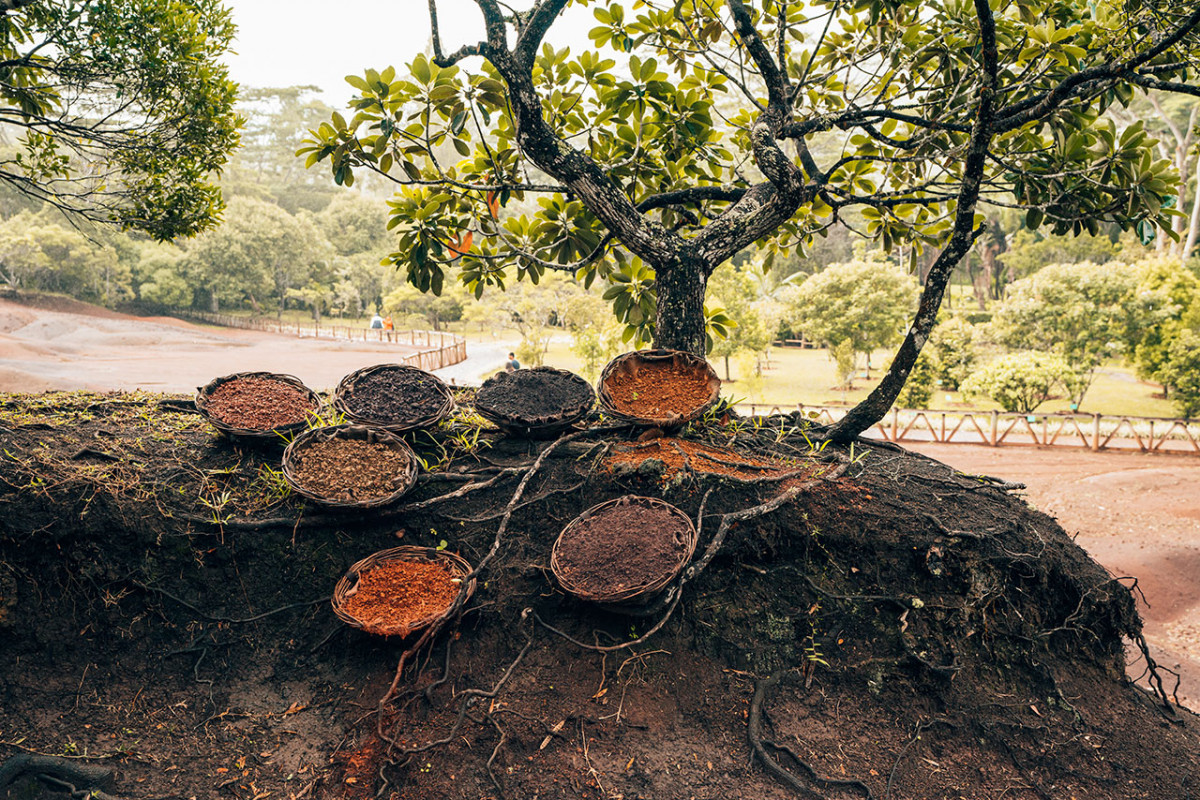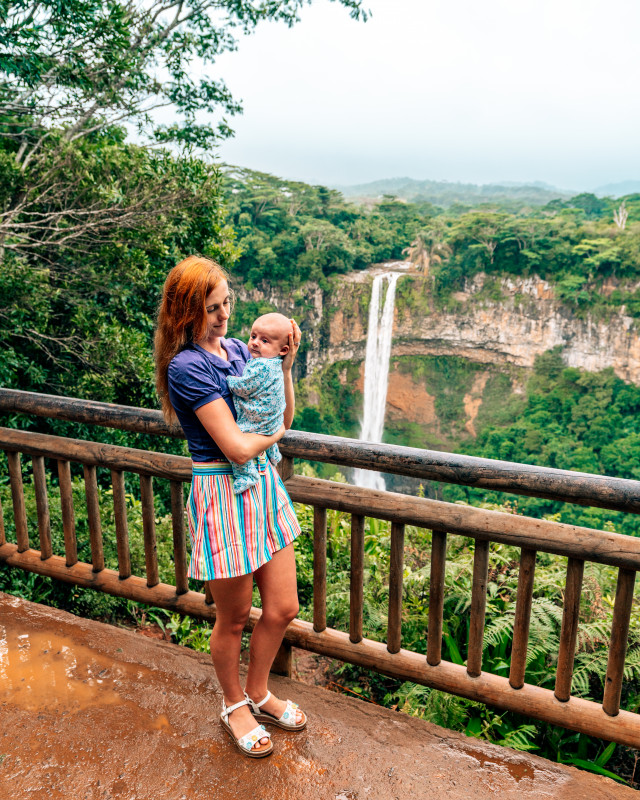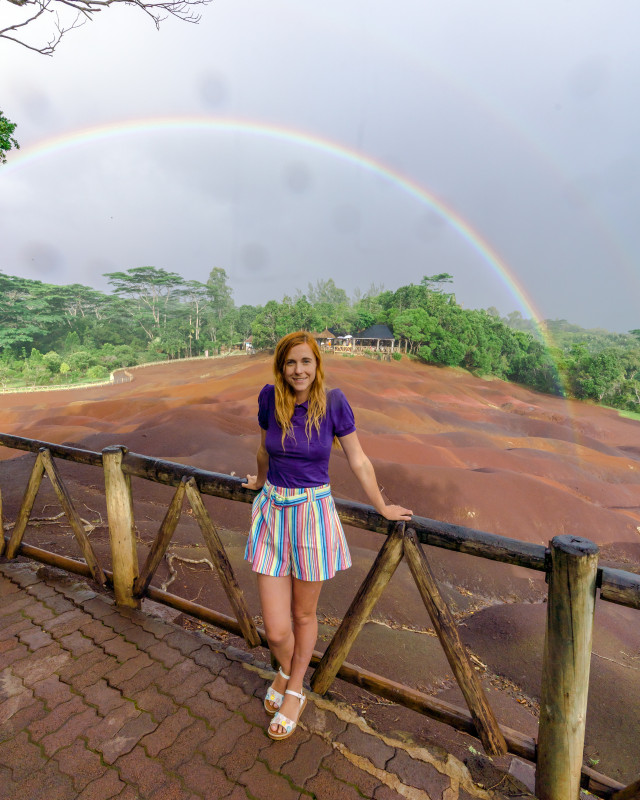 Underwater Waterfall
Did you know there was another continent on earth that sunk 84 million years ago? Scientists misplaced an entire continent under the island of Mauritius and only discovered it 2 years ago! It's called Mauritia.
As a result, these days we can see an underwater waterfall in Mauritius. While it's not a real waterfall, but an optical illusion it's cool to see. The illusion is the result of the movement of sand and silt sediments under the influence of powerful underwater currents.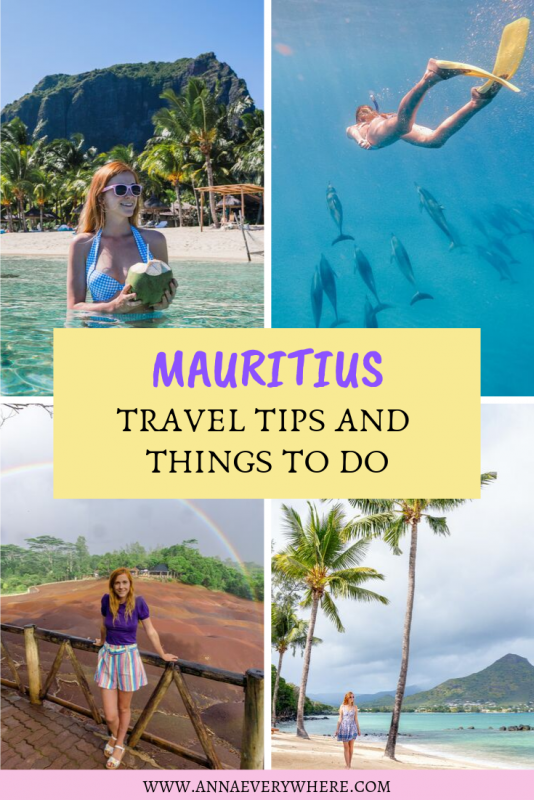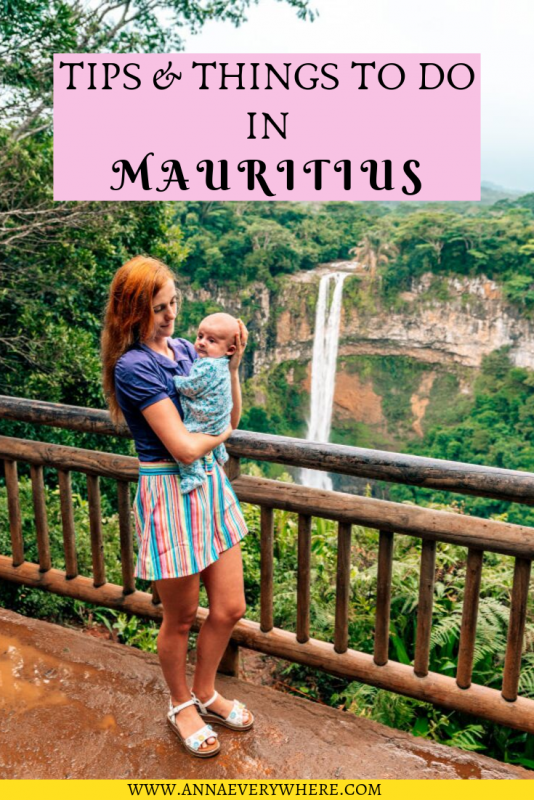 Any questions about Mauritius? Let me know in the comments below!