Stone Town, the biggest town in Zanzibar, was my first destination during my trip to this island off the coast of mainland Tanzania. It's an amazing place and you shouldn't skip it like most tourists do. I suggest you stay there for at least a day or two before heading to the beautiful beaches of Zanzibar. Here's an ultimate guide to visiting Stone Town in Zanzibar to fully enjoy your experience.
Ultimate Guide to Visiting Stone Town in Zanzibar
---
1. Bring only 'new' US dollars & don't exchange them
This piece of advice applies to the whole island of Zanzibar, not just Stone Town, and it's very useful. I knew I had to bring dollars, but I had no idea that nobody would accept bills from any series older than the year 2000. There's also no need to exchange your money to Tanzanian shillings as everyone actually prefers dollars.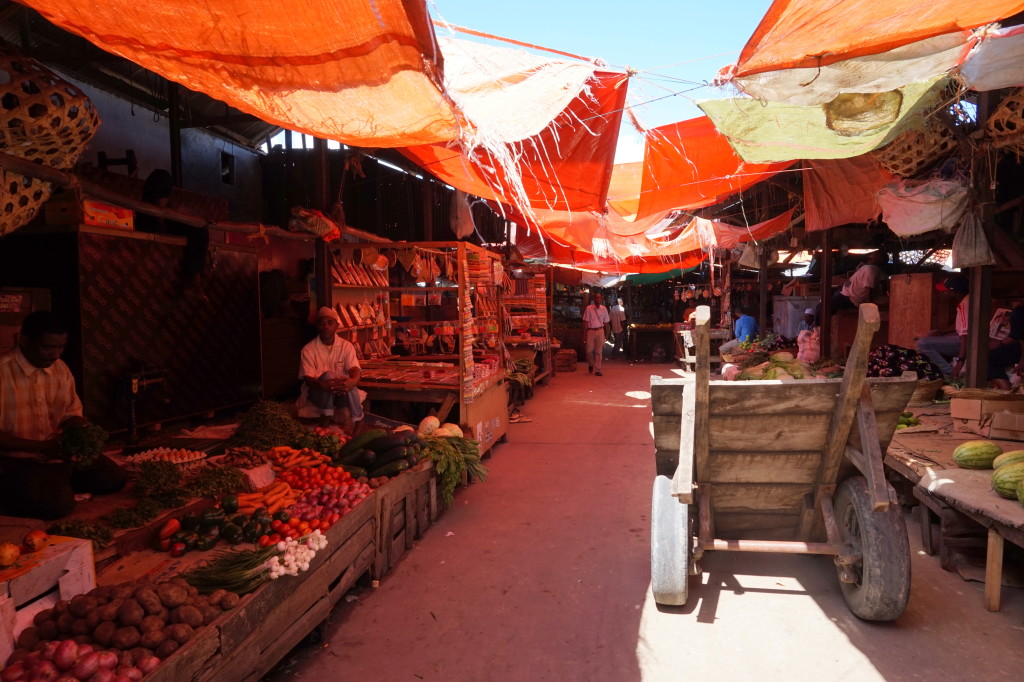 ---
2. Prepare to get lost in the maze
The first thing I thought about Stone Town in Zanzibar was that it felt like medina in Marrakesh. The streets were narrow and winding and I never knew exactly where I was heading. At every corner, I met vendors inviting me to shop at their stalls, but they weren't pushy when I politely denied.
On my first day, I asked for a walking tour simply not to get lost and I think it was the best idea I ever had, simply because I avoided being approached by every man in town as a solo woman walking around.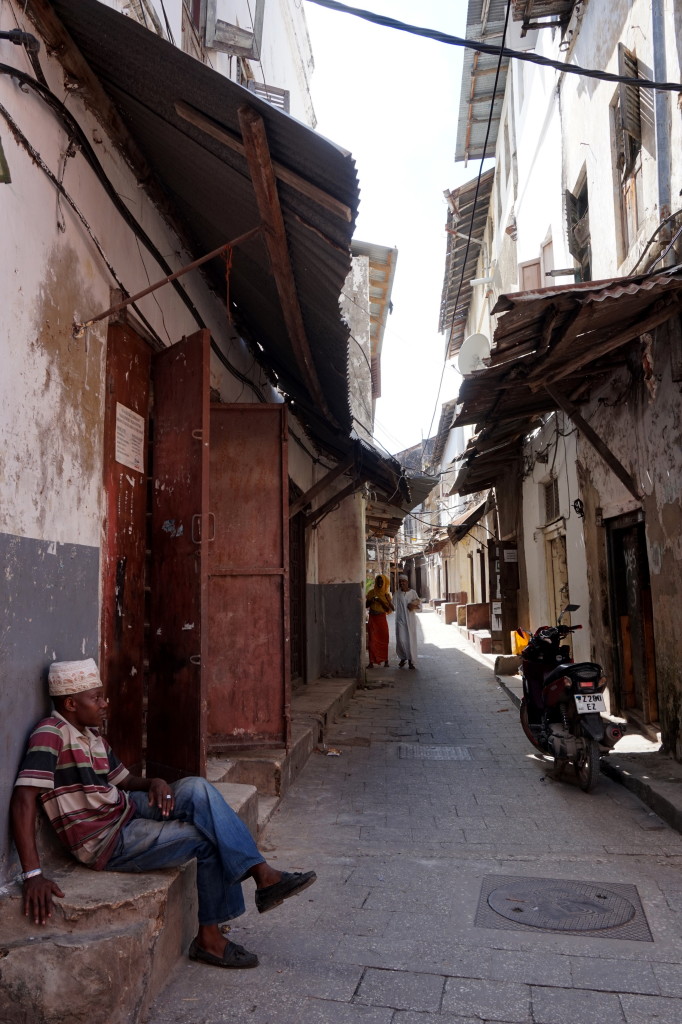 ---
3. Admire Zanzibari doors
Why am I recommending that you admire doors? Don't worry, I'm not crazy – the doors in Stone Town are absolutely marvelous. You can find three types of doors in town: those influenced by Indians, Arabs, and mixed. You can recognize them by their unique characteristics such as flower motifs and studs (once used as a defense against charging war elephants) on the Indian doors and chains on the Arab doors. My guide explained that the chain symbolizes slavery.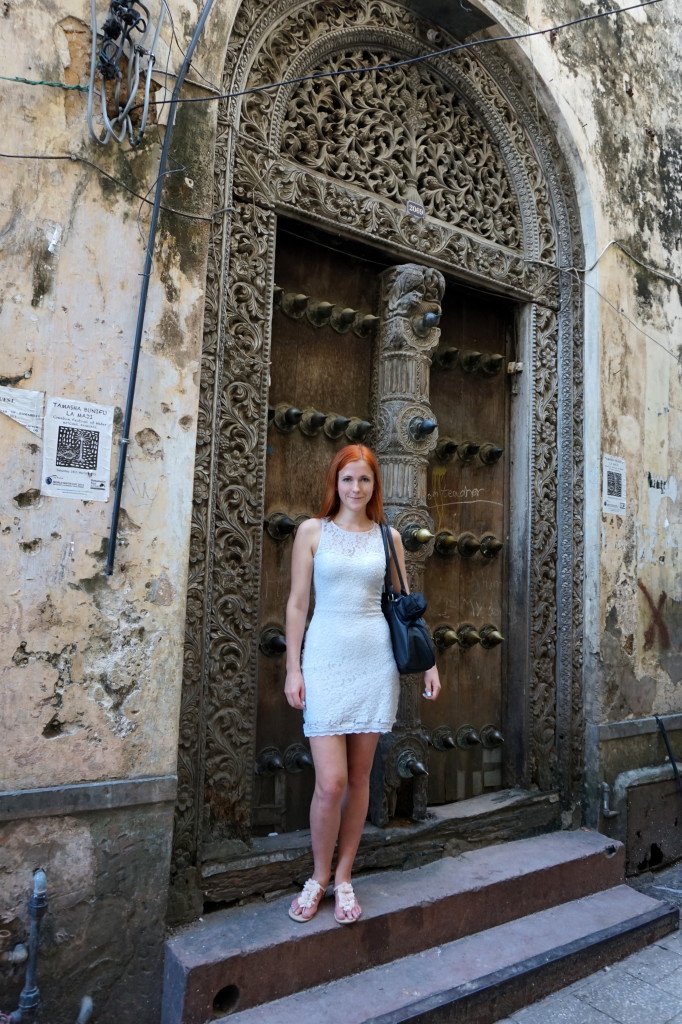 ---
4. Prepare to pay more than the original price on the spot
Unfortunately, Zanzibar is no different than any other place when it comes to bargaining. The island isn't cheap, the prices are actually comparable to the US, and you can never be sure how much you'll pay for everything. For instance, I was meant to take a boat trip to the Prison Island for $30 because I was sharing it with other travelers.
However, when I showed up for my boat the guy demanded more money because the other people didn't show up (I don't think they were ever going to). I had a similar situation with my transportation to Nungwi, as I paid $20 for a shuttle and right before departure I was told that there aren't enough people and I need to pay another $10. My advice: no matter what anyone tells you about leaving a deposit, do NOT pay anyone anything in advance, but pay in full on the spot.
---
5. Don't book any tours in advance
I really wanted to make sure that I managed to see and do everything I wanted to do during my time in Zanzibar, so I scheduled a dolphin tour with Zanzibar Ecoculture Tours. After a week of exchanging emails and arranging my pick-up at 6 am, the guide… simply didn't show up! I sent many emails afterward but the company never responded so you probably shouldn't book any tours with them. I'm even more surprised about the whole situation because I was meant to work with them on press coverage. If I paid for this tour in advance I would have been really angry!
---
6. Don't try to visit the House of Wonders
The House of Wonders in Zanzibar is also known as the biggest building in East Africa. It has an elevator, a huge entrance for the sultan and his elephant, and incredibly high ceilings. You can see it from the outside, but don't try to get inside, as the building is currently under renovation and its floors and walls are falling down. Nobody knows when it's going to be finished, but I hope it will be soon.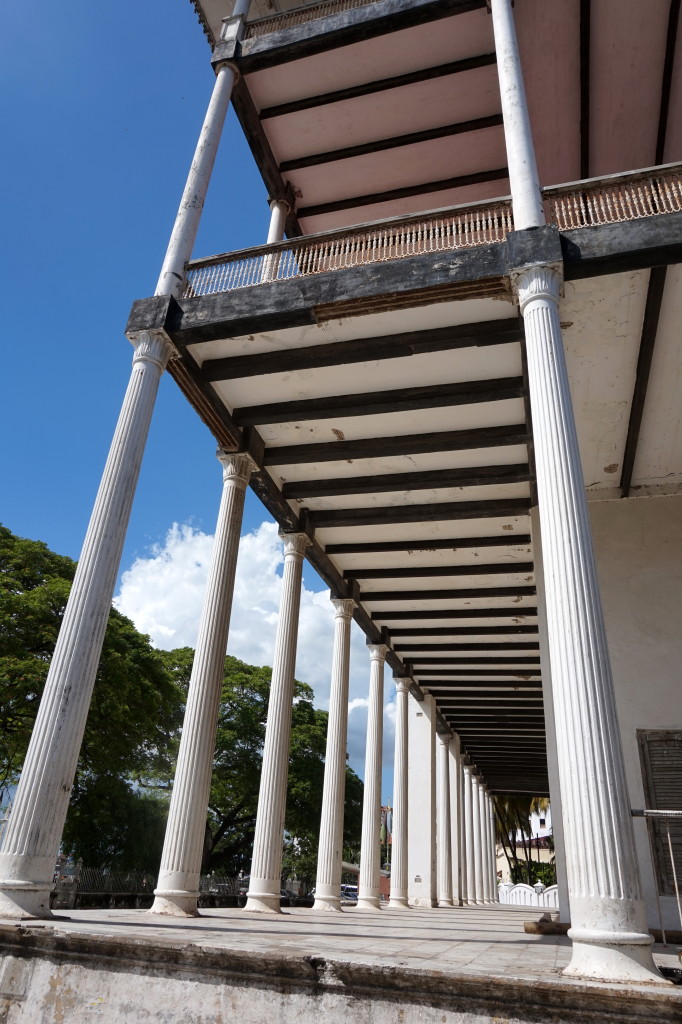 ---
7. Book your accommodation in advance
A lot of tourists seem to come to Stone Town without reservations with the hope that they will find a hotel upon arrival. During the low season finding a room will be possible without any trouble but you're still going to overpay a lot on the spot.
I can recommend the beautiful hotel Jafferji House located just 5 minutes from the harbor. This place offers romantic and authentic Zanzibarian decor and it looks like a miniature palace. It has only 10 suites but every single one of them is somehow different from the rest.
I had the pleasure of staying at Jafferji Suite on the 2nd floor which has the most spectacular views of the entire house and it even had a bathtub on a private terrace! If I'm ever back in Stone Town I'd stay there again without a doubt! Just check out my video below to see yourself!
---
8. Plan a visit to the Prison Island
Prison Island might not seem like an attraction that everyone would want to see as it was a prison in the past, but it's definitely a must-see thing in Zanzibar. Why? This little island located just 30 minutes by boat from Stone Town is a home to over hundred tortoises that you can interact with for as long as you want.
I wasn't really sure what to expect after I've already seen a lot of gigantic turtles in the Galapagos Islands, but this was a completely different experience. I was able to hang out with these tortoises for as long as I wanted, massage them and take lots of photos… including a selfie!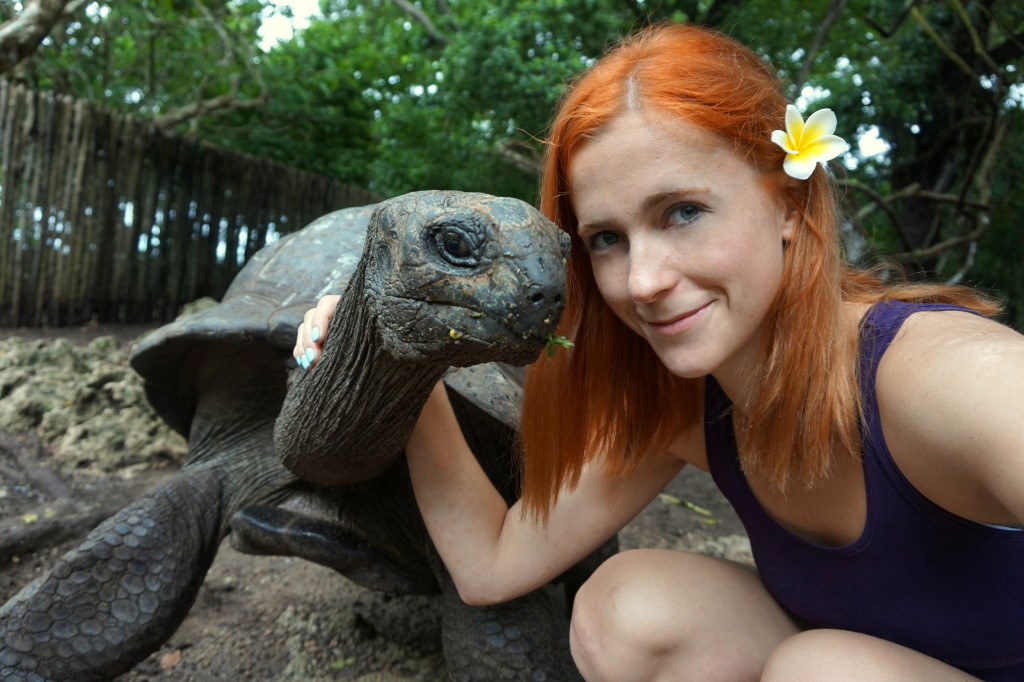 ---
9. Eat at the night market in the Gardens
Instead of eating in your hotel take a stroll through the gardens near the port. From 6 pm onwards the place is full of vendors ready to serve you fresh seafood, Zanzibar pizza, and other amazing delicacies.
---
Check out my video from Zanzibar!

(Click to watch A Trip to Zanzibar, Tanzania on YouTube)