If you have no idea what or where Bohol is, let me tell you. Bohol is a mid-size island in the central Philippines, 2 hours by boat from the more well known Cebu. It's also the 10th largest island in the Philippines. When I planned my trip to the Philippines, Bohol was definitely a place that I wanted to visit, but due to some unexpected events, I almost didn't go. Let me quickly tell you what happened…
Tips for Visiting Bohol Philippines
---
How I ended up in a hospital in the Philippines
I had my flight to Bohol scheduled from Manila right after my unfortunate visit to Boracay. However, during my last night in Boracay, I began to feel terrible. I almost never complain when I feel bad, but I started to shiver, vomit, feel a horrible pain, and I seriously thought I was going to die.
The next morning I had my flight to Manila scheduled in the evening and the next day I was meant to hop on another plane to Tagbilaran in Bohol. In the morning, however, I was convinced that I wasn't going to be able to survive a ferry, bus and plane ride and I took the worst decision on this trip by visiting a local clinic.
Without going into too much detail I was asked to purchase my own peeing kit and my blood was taken by cutting my arm and squeezing the blood onto a piece of glass. The doctor had no idea what was going on with me, but gave me a UV to drink (yes, you read correctly!) and told me to go. Fortunately enough, my friend told me that I should make my flight to Manila and head to St Luke's Medical Center.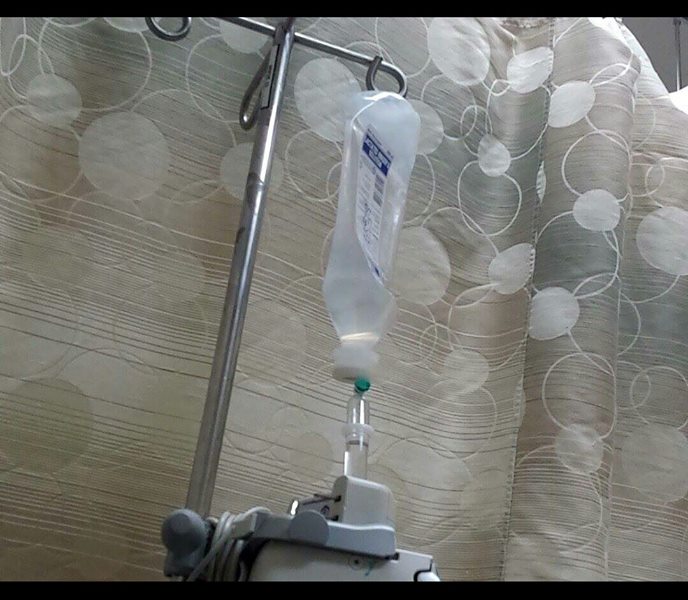 After a horrible bus ride where I felt like I was going to die and some help from an extremely nice lady at the airport who gave me some painkillers, I made my way to the hospital. Upon arrival, I wasn't entirely sure if I was in a hospital or at a 5-star resort.
The hospital was just beautiful with a huge fancy reception desk and the staff made me feel more welcome than ever.
I think it's fair to say that it was the best hospital I've ever been to! After a night at the hospital, I was ready to fly to Bohol, although the doctors still weren't able to figure out what was wrong with me.
That said, in case you don't have a travel insurance yet, you might consider buying World Nomads Travel Insurance covers Philippines – it's the best out there.
---
Back to Bohol…
The moment I got off the plane I immediately felt welcome in Bohol. The people were extremely nice and the staff from my guesthouse in Tagbilaran City made my stay more than pleasant. The staff also arranged a car for me and another couple to see the biggest attractions of Bohol. Here are my tips on visiting Bohol and what to do there.
Chocolate Hills
The first stop on my trip to Bohol was the Chocolate Hills. Even if you haven't heard of Bohol you probably saw them somewhere on TV. They're a source of pride for Filipinos and I can definitely see why. There are thousands of identical hills that look like they are almost man-made.
In order to see them, you need to get up on one of the hills which make the whole experience even better. Why are they called chocolate hills when they clearly look green? The hills turn brownish during the dry season, resembling chocolate.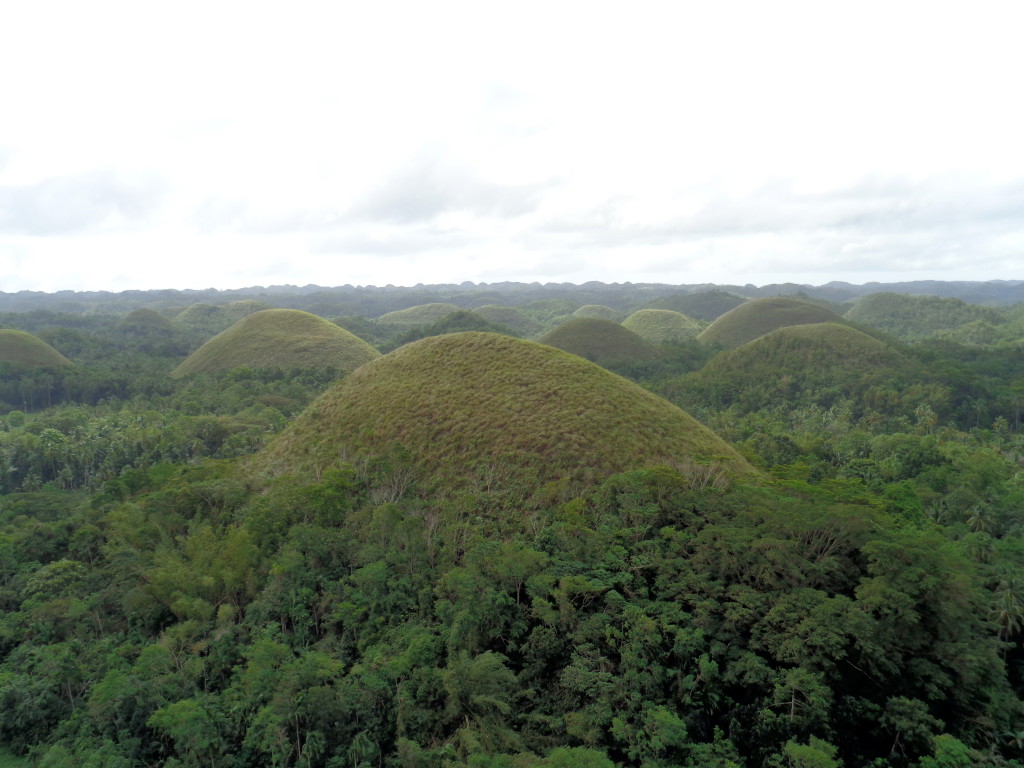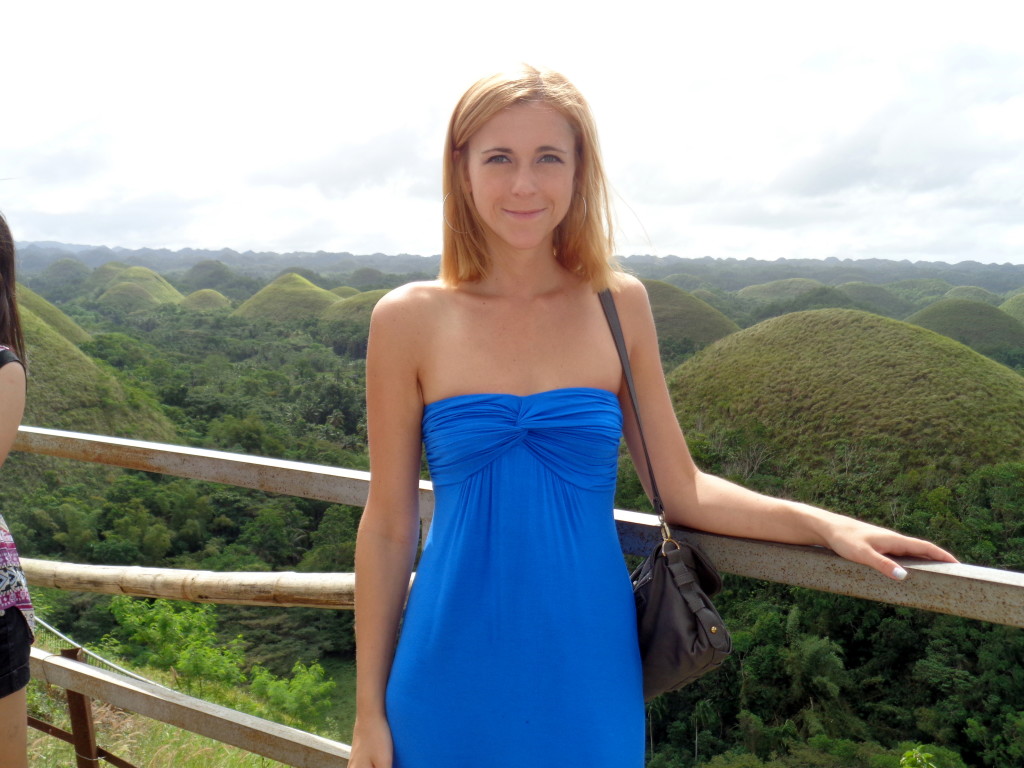 ---
Butterfly Conservation Center in Bohol
Butterfly gardens are everywhere, but at the one in Bohol, you really feel like the staff cares about every single person coming to visit. They even explain the life of a caterpillar in a very humorous way. At the end of the tour, they also took a photo of every person looking like a butterfly. Some might find it creepy, but I think it looks quite cool!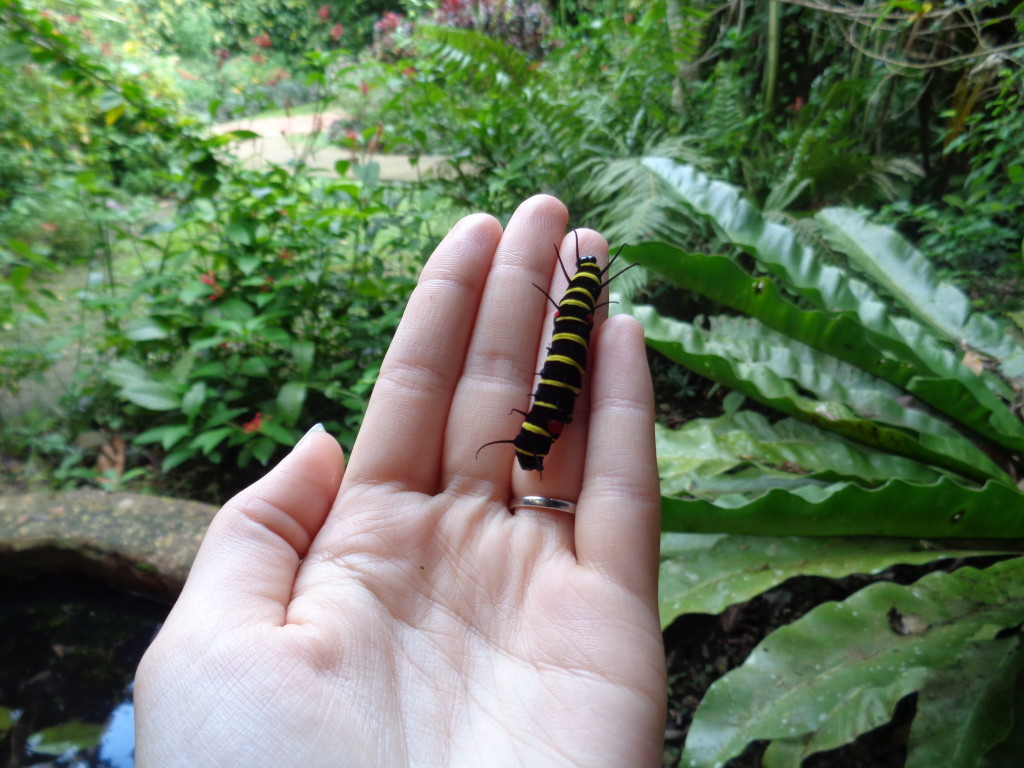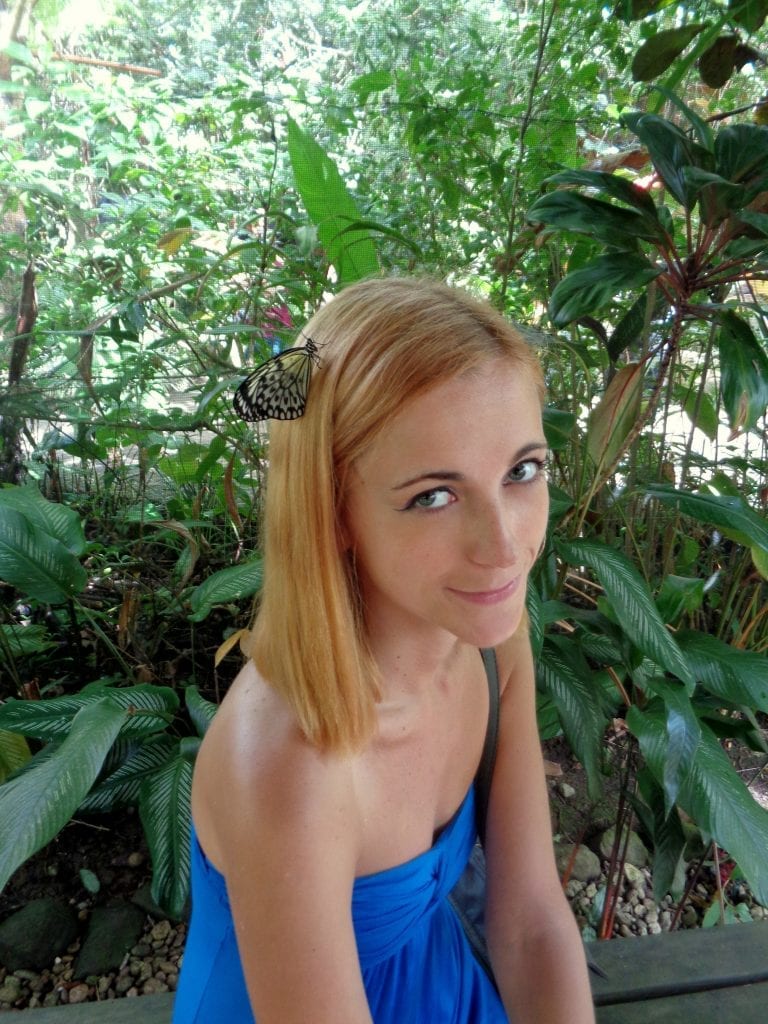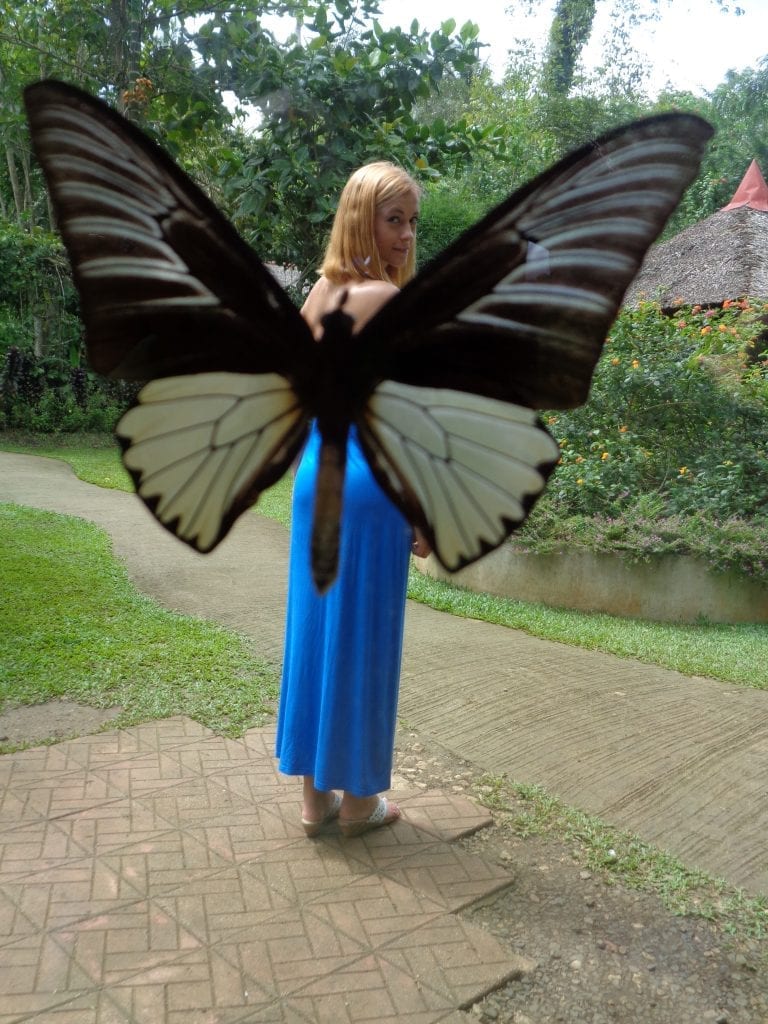 ---
Tarsier Sanctuary
Seeing tarsiers was probably the highlight of my journey to Bohol as I adore cute animals. Tarsiers are a kind of blend between a monkey and a bat – at least according to me. They sleep all day, so it's hard to spot them, but when you do it seems like you found a Gremlin in real life.
The sad thing about them is that when they get scared they fall off the trees and attempt suicide by hitting their heads against the ground. Kind of like Lemmings in real life. This is why nobody should touch them and try to wake them up.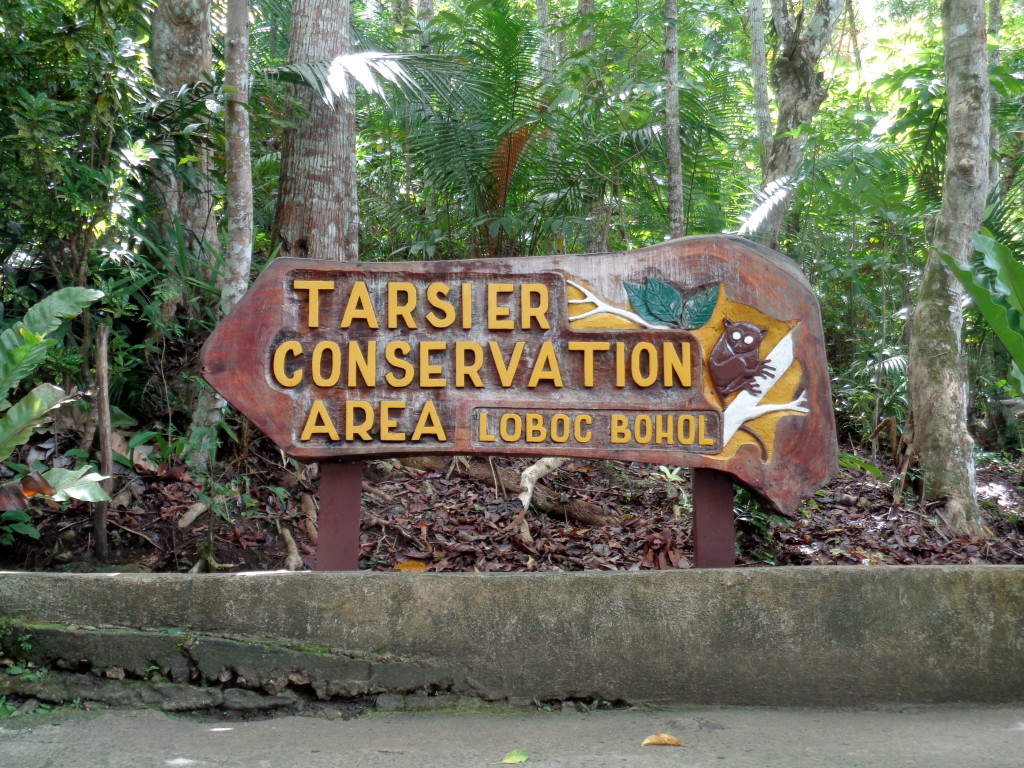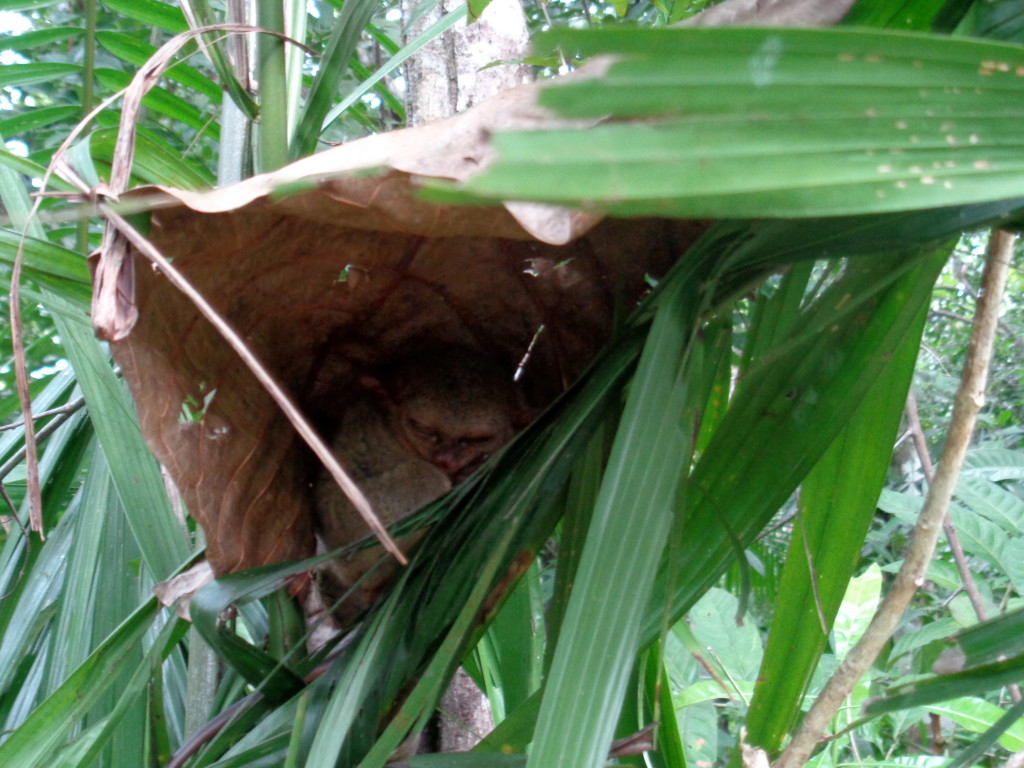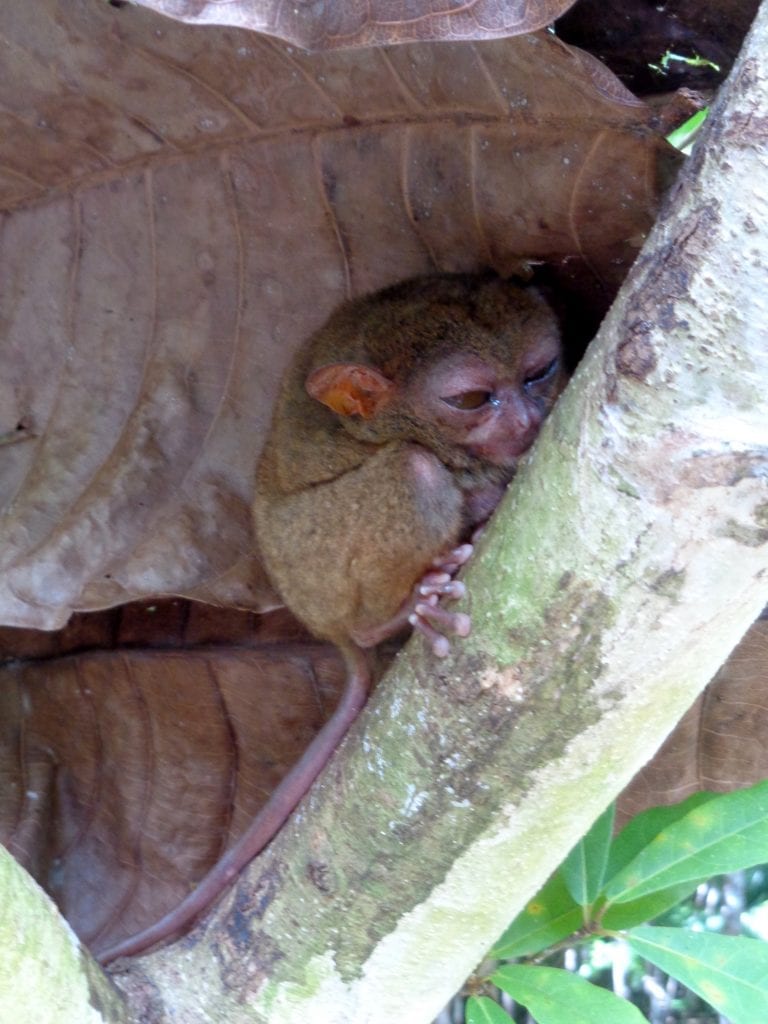 Loboc River
A tour around the island usually ends with lunch on the Loboc River. I had no idea what to expect when I got on the boat, but the minute lunch was served we drifted away to see some waterfalls and performances by local children. I also got the chance to walk across a hanging bridge which seemed like a piece of cake when I saw the bridge.
But when I was actually on it I realized it's quite a challenge. It was shaky and much longer than expected, but that was the whole fun part about crossing it!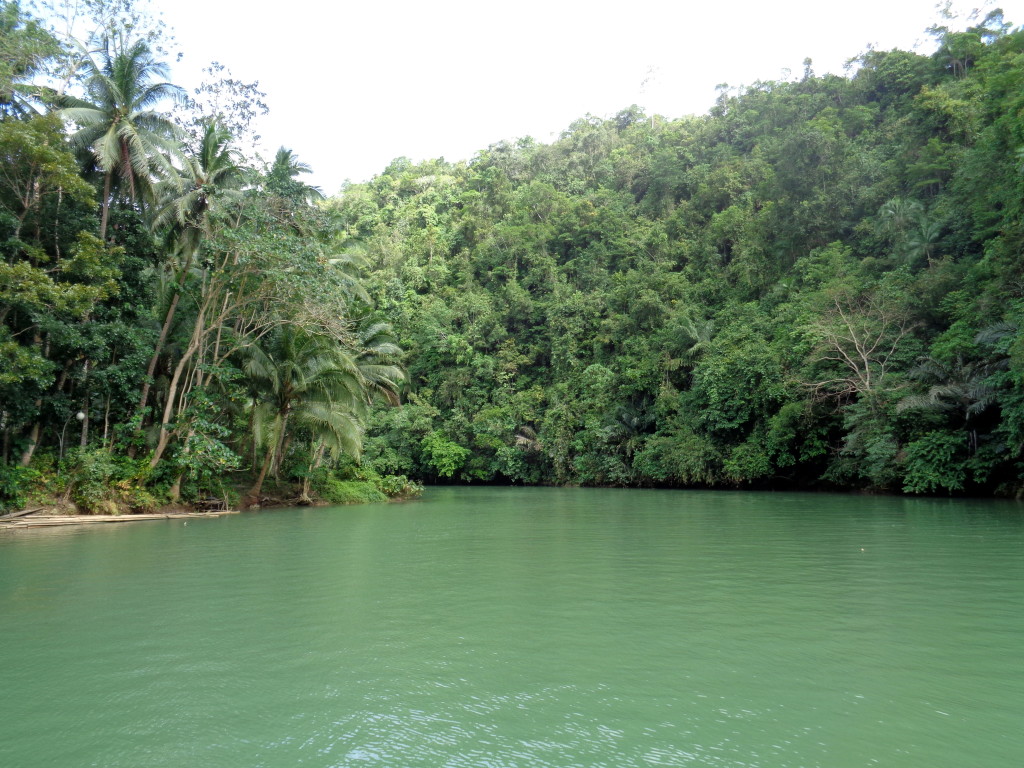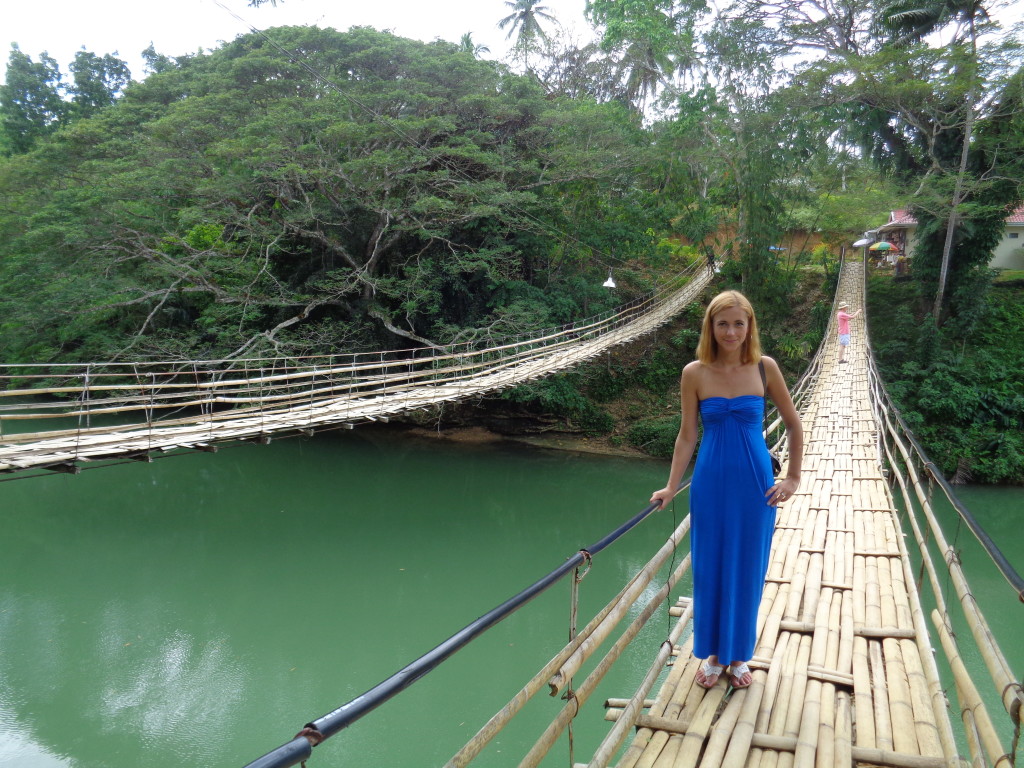 For more activities and organized tours check Viator here.
---
Panglao Island beaches
Bohol also has beautiful beaches and opposite to Boracay, it's illegal for people to sell you things on the beach as the inhabitants of the island don't want to make their beaches tourist traps. Alona Beach, the most popular spot, is very peaceful and has coconut palms and many snorkeling opportunities. At night the beach is well-lit with orange street lamps except for some areas. I liked it a lot! If that's still not enough for you there's also the option of booking a dolphin watching cruise or taking a boat to Oslob in Cebu to swim with whale sharks.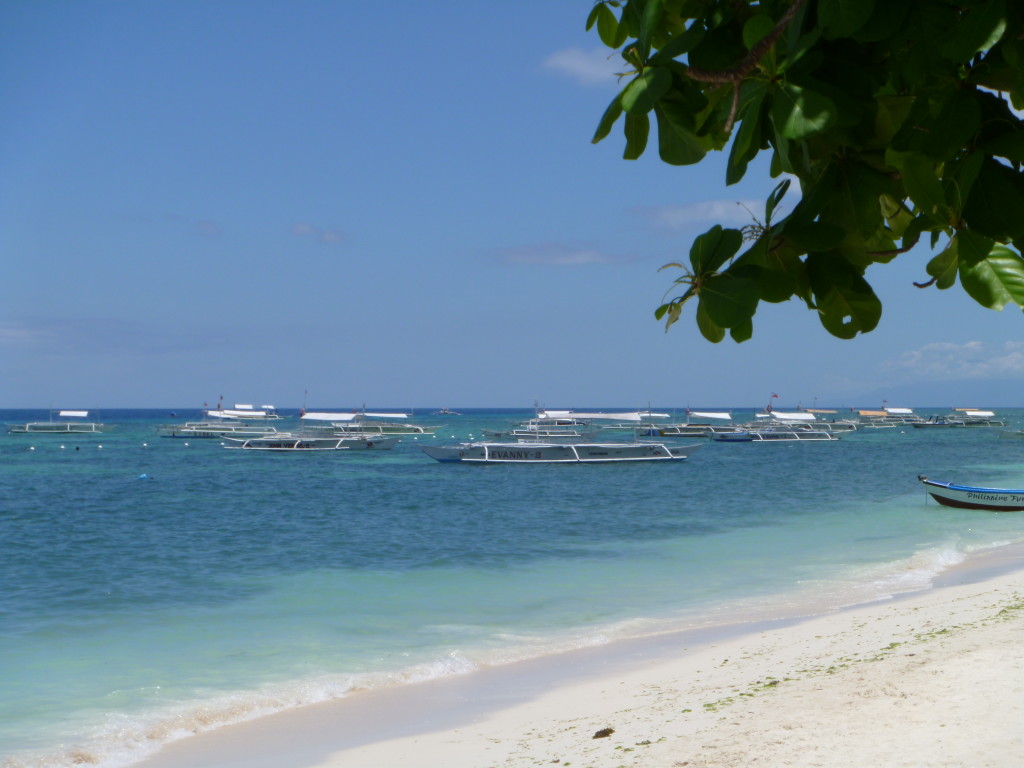 ---
Is Bohol safe?
I never felt unsafe or uncomfortable in Bohol. I was walking on my own around Tagbilaran City at night and the only thing that happened was local kids approaching me and singing me a Christmas song. How cute! Although I was still sick I experienced only nice helpful locals. I can recommend Bohol to anyone who wants to escape from the more popular tourist spots in the Philippines!
I hope I convinced you that Bohol is an island not to miss when you're visiting the Philippines! If you're looking for a place to stay check see my recommendation for best places to stay in Bohol:
Resort: Panglao Island Nature Resort and Spa
Beach Villa: Amarela Resort
Boutique hotel: Ocean Suites Bohol Boutique Hotel
Affordable hostel: Tr3ats Guesthouse