I first read about the Hanging Gardens hotel in Ubud while I was researching the best swimming pools in the world. I dreamed of visiting this place for a while. When I was invited to check it out during my stay in Bali, I couldn't be more excited.
---
The Most Beautiful Hotel in Bali – Hanging Gardens Ubud
Hanging Gardens is a luxurious 5 star resort located right in the middle of a rainforest preserve in Ubud, and probably the most romantic place in Bali.
The resort is about a 30-minute drive from Ubud's town center. There's no need to worry about the crowds. If a guest wants to visit the town center, there's a complimentary shuttle a few times a day.
Hanging Gardens isn't a place where you'd be staying next to one of the famous rice fields of Bali. It's more of in the middle of nowhere spot to relax. And while there are many things to do in Bali, you might want to just stay at your hotel at Hanging Gardens for a whole day.
The hotel offers only private villas and is without a doubt one of the world's most striking and romantic settings for weddings, events, ceremonies, and honeymoons. Each villa offers privacy and luxury with its own infinity pool. Depending on the type of segment you choose you can get a view of the river, temple, or jungle.
The resort also offers a spa, bar, restaurants, and the best (or maybe I should say the most well-known) part of the hotel: twin-tiered infinity pools.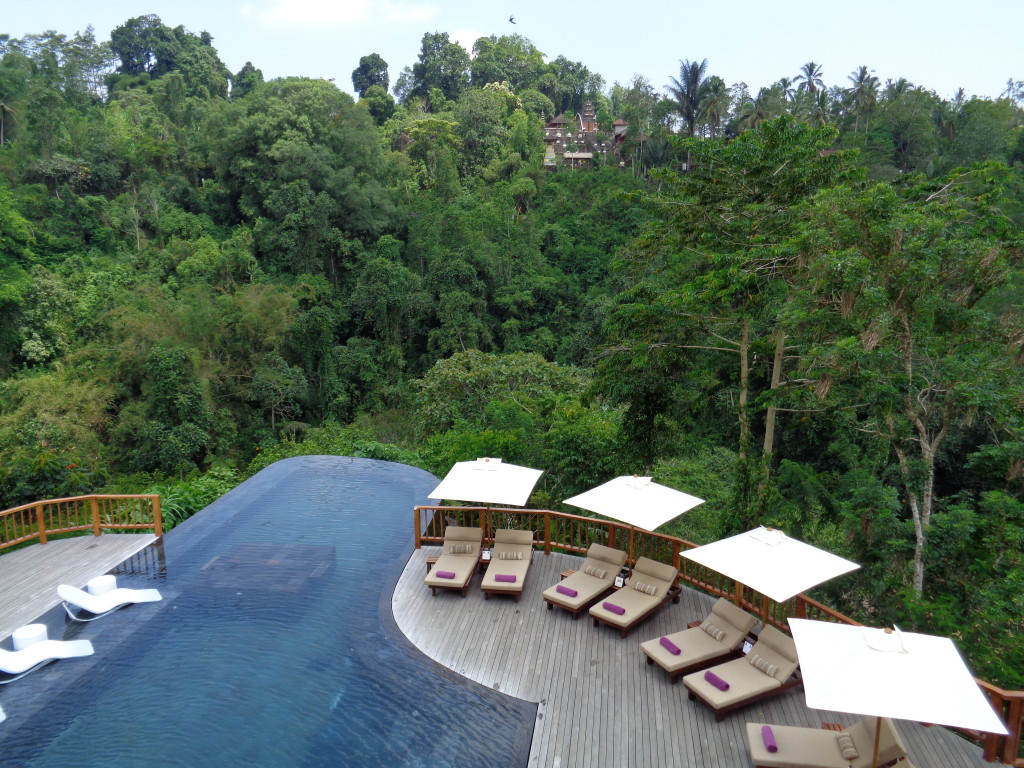 ---
My visit at the Hanging Gardens Ubud
Upon my arrival in the hotel open-air lobby, I was greeted by the staff members who took me to the main restaurant by the pool and offered me welcome drinks perfectly decorated with lemon grass.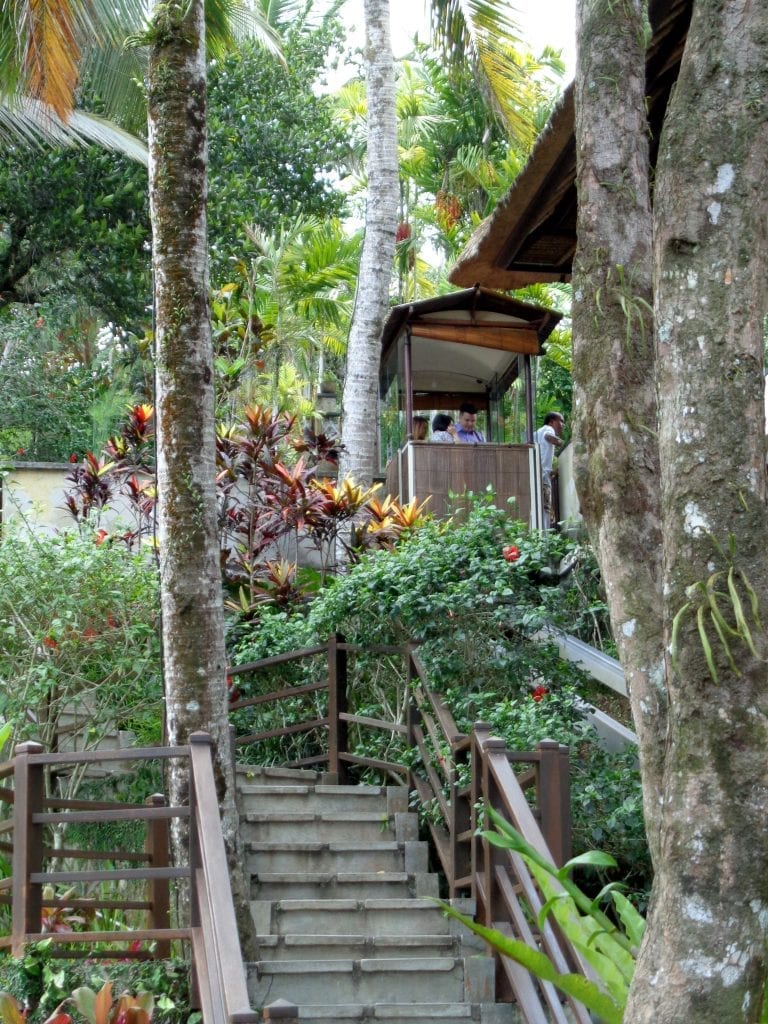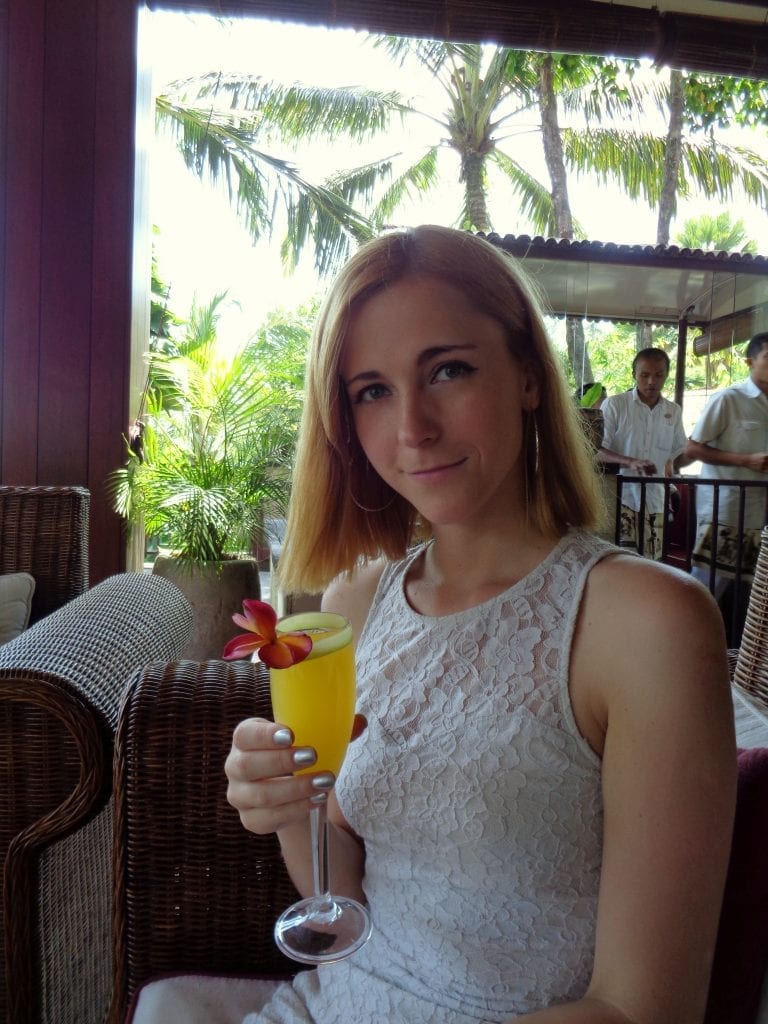 ---
After that we were taken to a villa by an inclined pulley elevator. The whole place looked like a jungle castle and was absolutely amazing. The experience was pretty intimate too, as there was no way I could see other guests unless I wanted to.
The bathroom comes prepared for a romantic bath with rose petals and the outdoor terrace has massage beds in case anyone would want to get a spa treatment in the comfort of their own villa. I would definitely come back here for a honeymoon!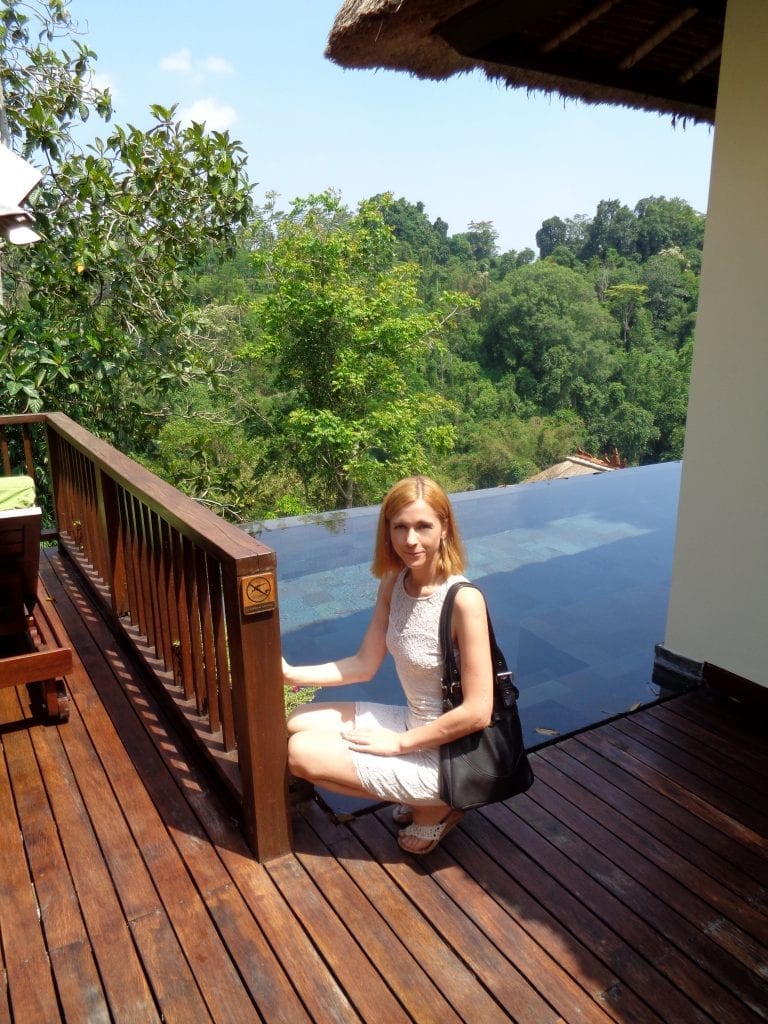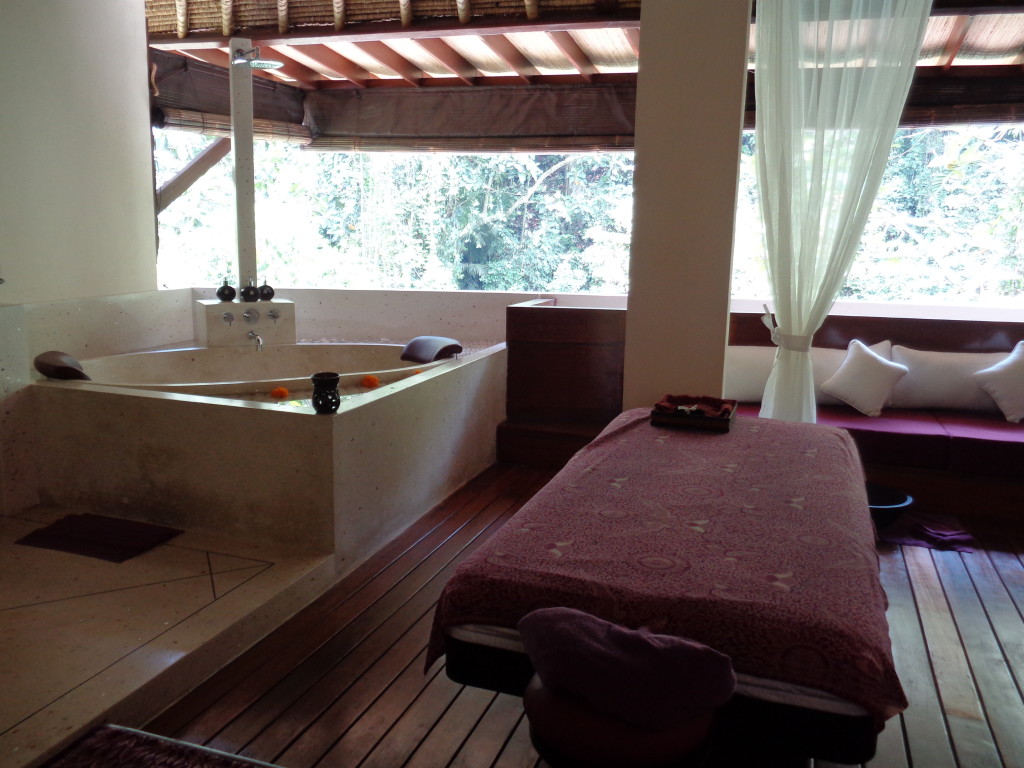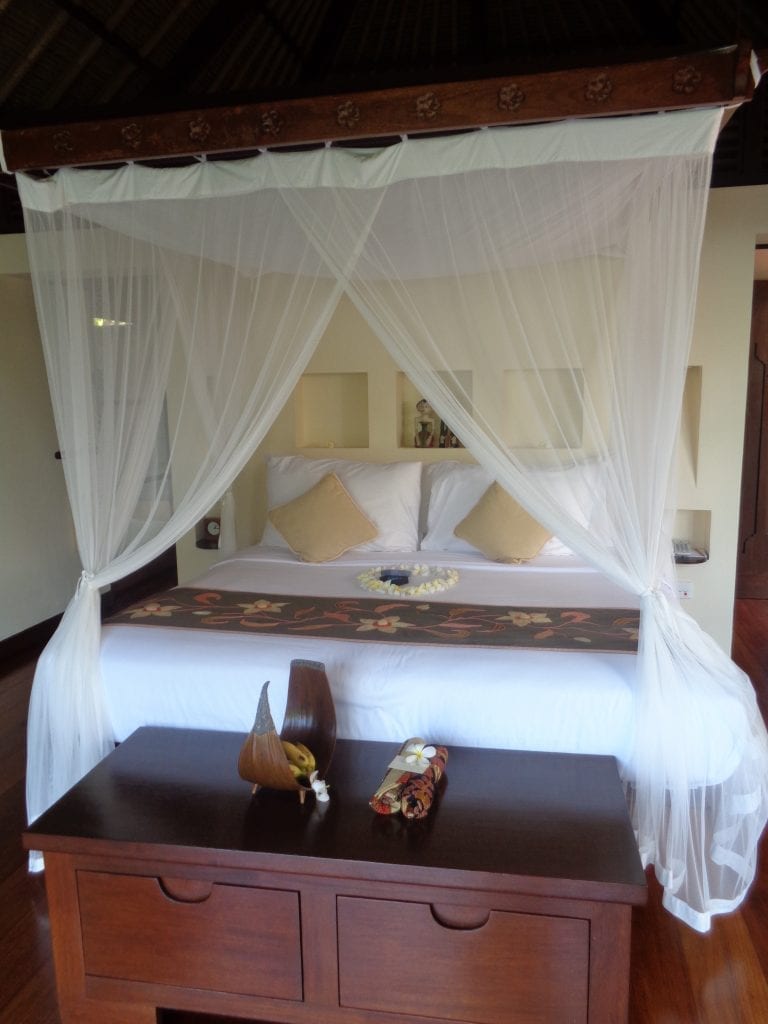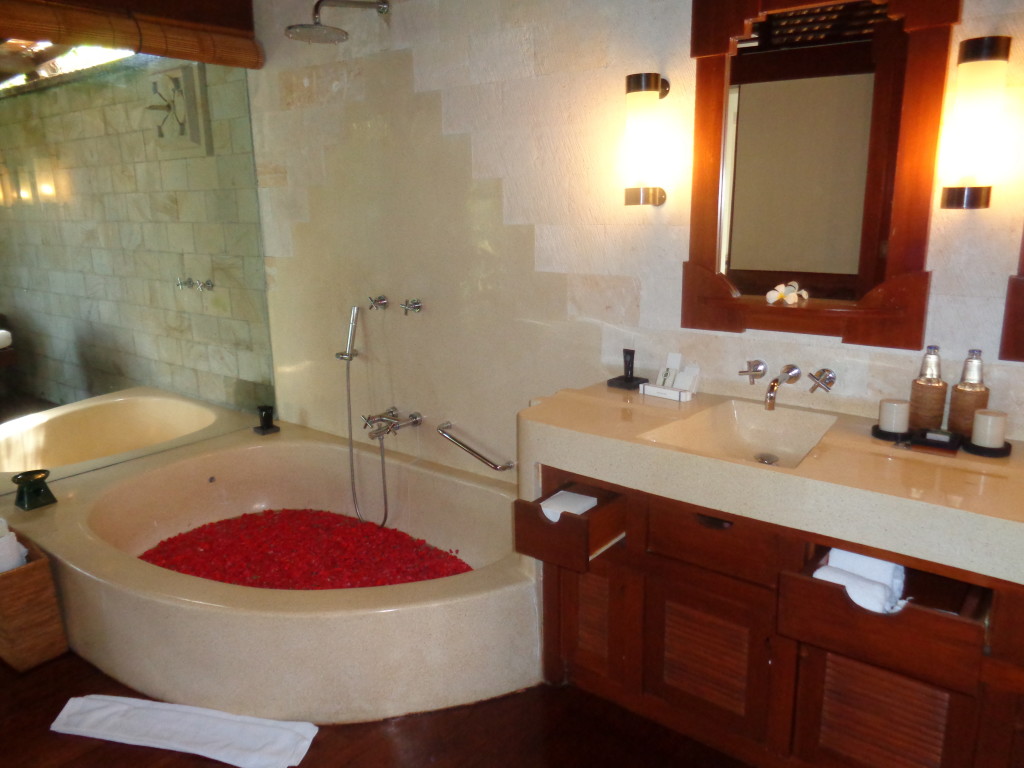 ---
We had lunch at another restaurant located right above the pool. When the waitress handed me the menu I was surprised that the prices weren't too high. I expected prices at least as high as those in Europe, but they were only a bit more expensive than at other places in Bali.
My friend ate a fish-burger with parmesan fries and a salad (no photo here, as my friend ate it before I had a chance to take a picture, sorry!) while I had truffle fries with parmesan, followed by a gluten free brownie.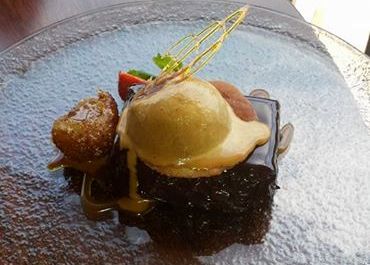 ---
I obviously couldn't come to the Hanging Gardens without swimming in the big infinity pool. Unfortunately, my friend couldn't swim because he injured his foot in my scooter accident, leaving the whole pool just for me. I can honestly say it was probably the most beautiful swimming pool I've seen in my entire life.
But if you prefer a city view then you should rather visit infinity pool at MBS. Surrounded by trees and only a small terrace, I felt like I was swimming in the middle of the jungle. A picture here is definitely worth a thousand words!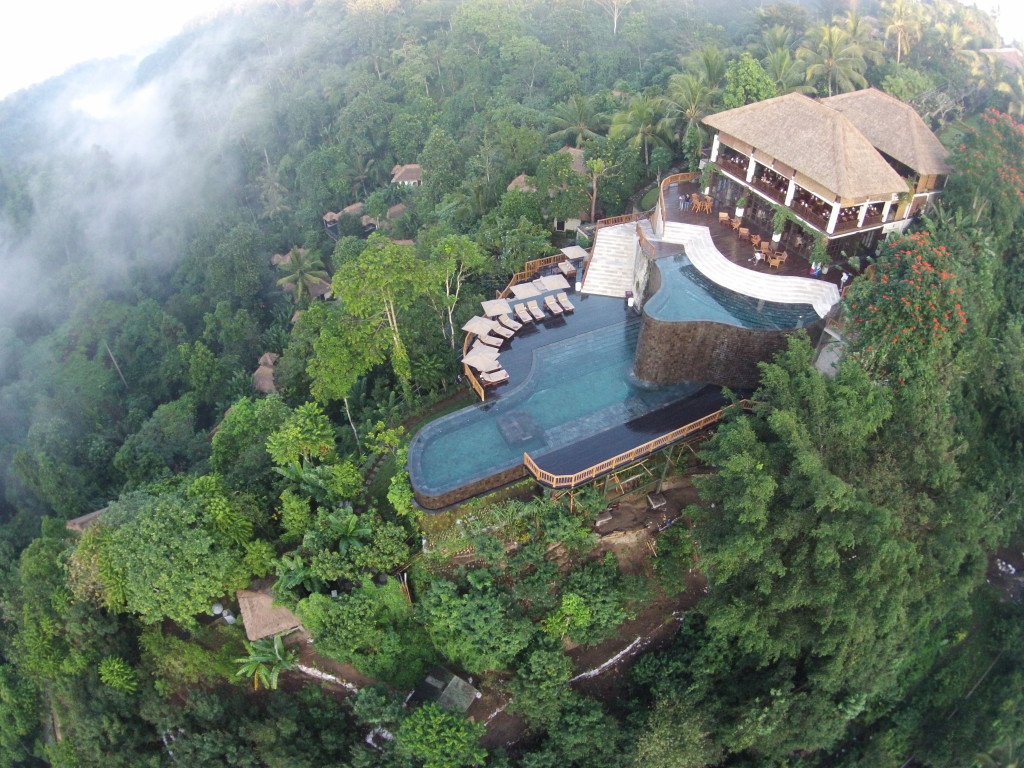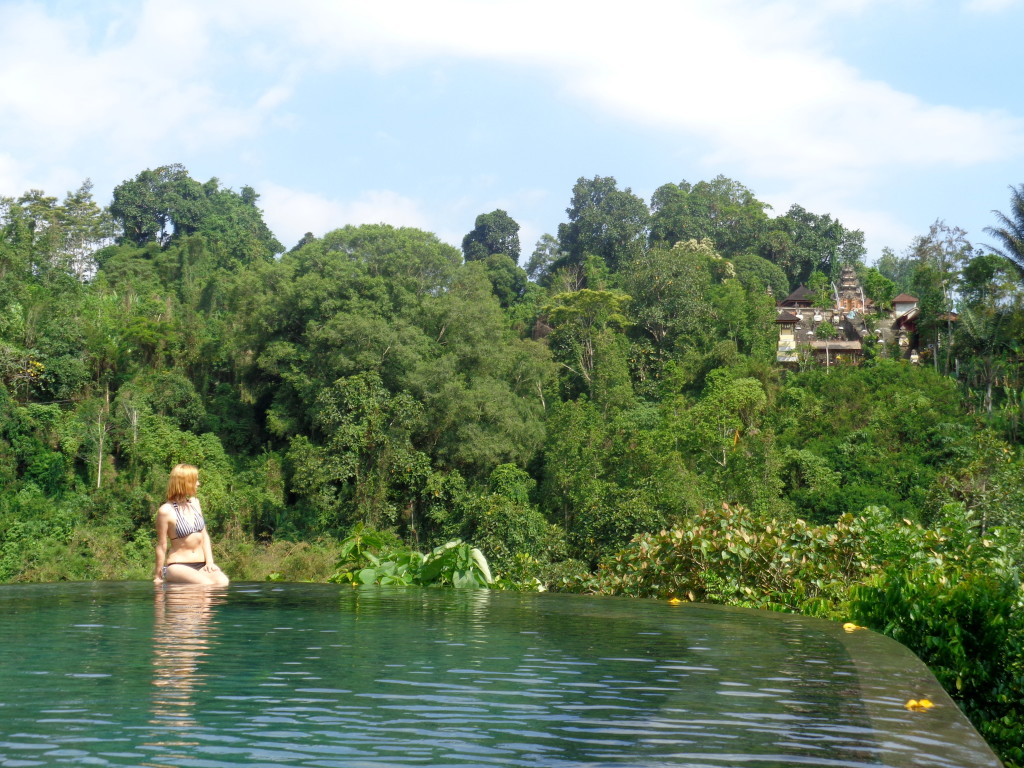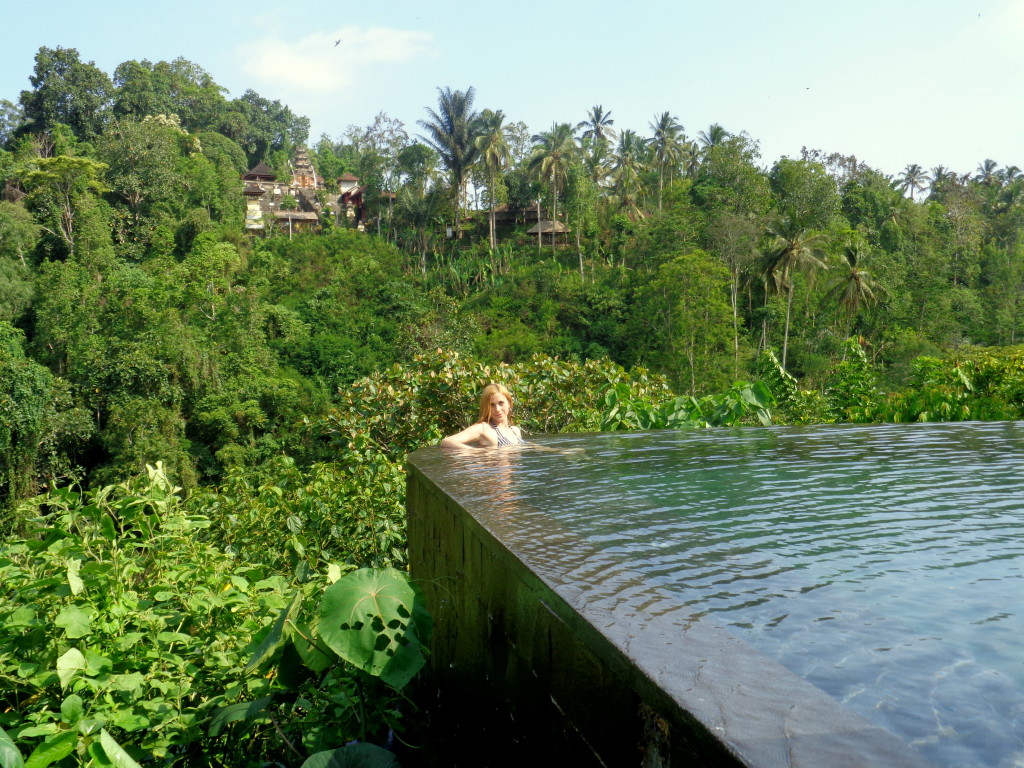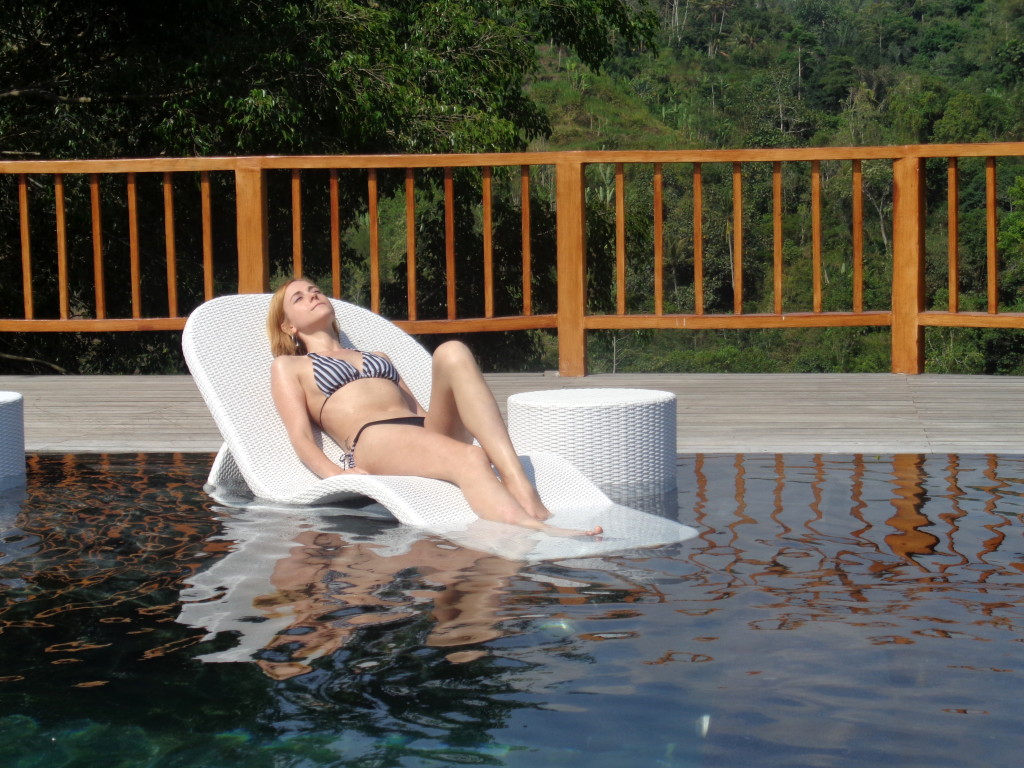 ---