Ubud was my first stop in Bali. This small town located about 40 minutes north of Denpasar Airport is a good spot for those wanting to escape the craziness of Kuta and explore the northern and central parts of Bali. While Ubud is still a touristic area, it doesn't have nearly as many tourists as the southern parts of the island.
---
Where to stay in Ubud
As I was traveling with my someone, I was looking for a good place to stay and not a hostel. I recommend the two places I stayed at:
Luxury retreat: Hanging Gardens (view my full review here)
This place offers an amazing infinity pool, private villas, and a 5-star experience. Ideal for a honeymoon or romantic getaway.
Price: around $450 a night, but totally worth it!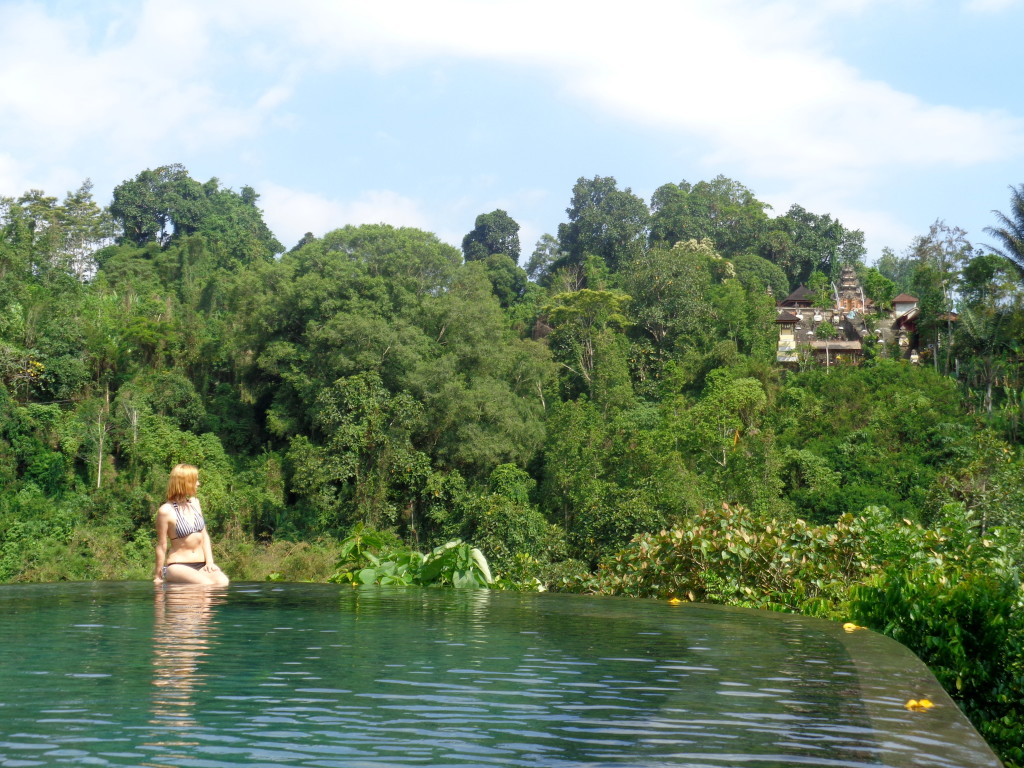 ---
Mid-tier budget retreat: Suly Resort & Spa
A beautiful resort close to the town center, but located in the middle of a rice field. The hotel offers a swimming pool and a spa which comes with a complimentary massage.
Price: around $40 a night.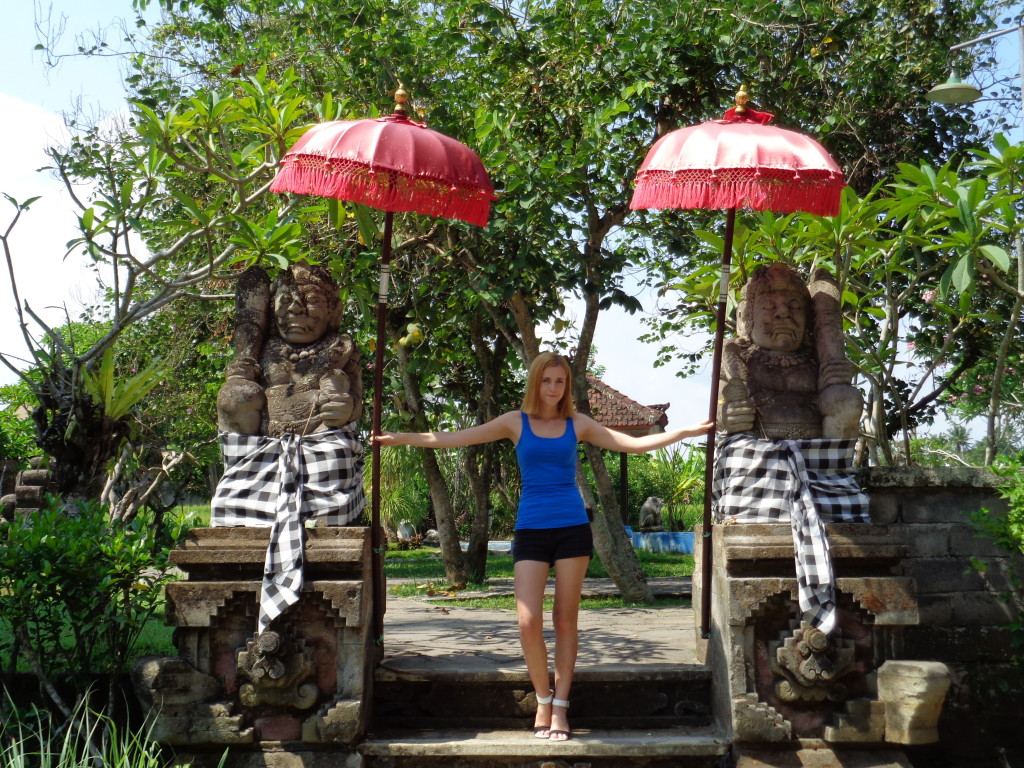 ---
How to get around Bali
The best way to get around Ubud is by renting a scooter as it's cheap and quick. Everyone in Bali drives a scooter so there's no need to be afraid as long as you're careful. If you've never driven a scooter, please be careful and don't repeat my calamity of crashing into a wall after only 5 minutes. All you really need to know is that twisting your hand down accelerates the scooter and its quite sensitive. Just take it slow in the beginning and you'll be fine.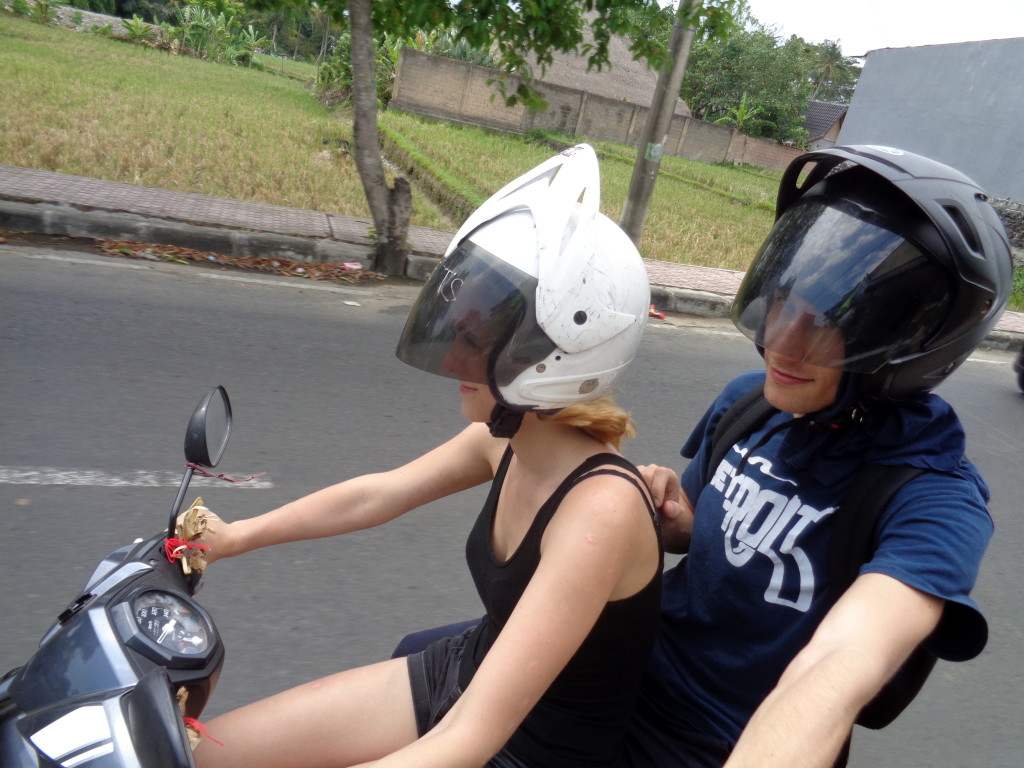 ---
---
Visit the Monkey Forest
The most popular spot in Ubud is definitely the Monkey Forest. While you stroll among the gorgeous temples you can see the monkeys hanging out everywhere and feed them with bananas. For a wildlife freak like me it was amazing! I recommend buying some bananas upon arrival at the temple and taking some cool photos with monkeys chilling on your head. However, be very careful as these monkeys can be quite dangerous. They won't hesitate to jump at you when they want to grab some food that you're hiding and if you don't give them anything, they might bite you. I was actually bitten by one monkey who most likely felt angry that I ran out of bananas, but don't worry – I didn't even need a rabies shot.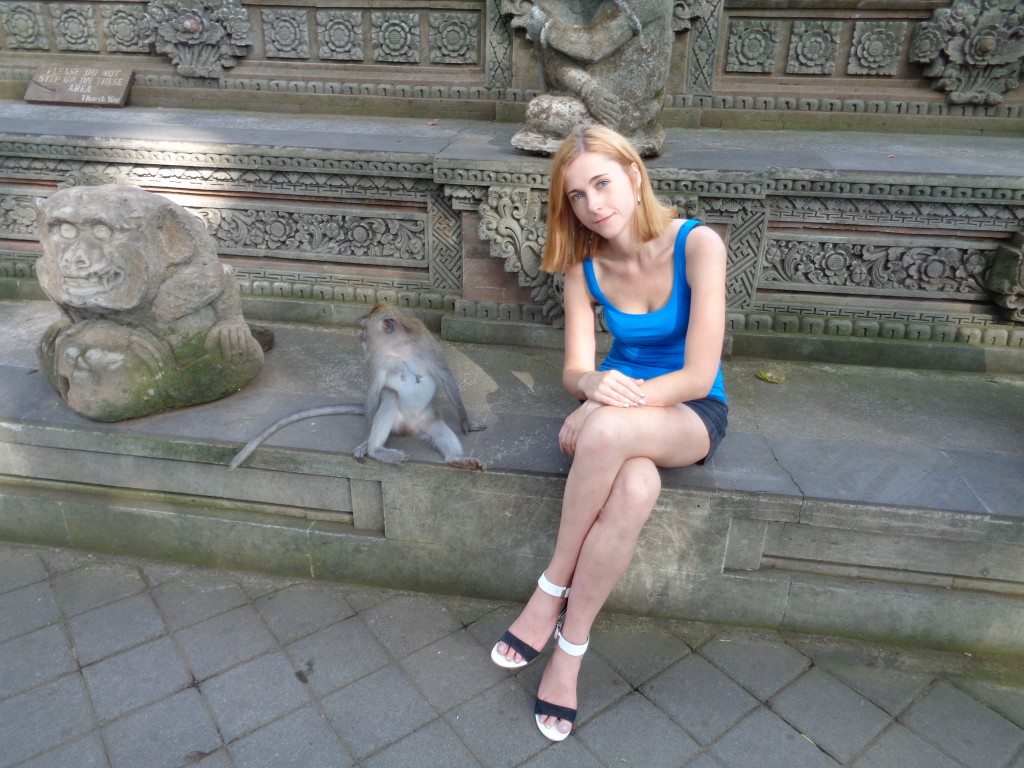 ---
Watch a traditional Balinese performance
I actually didn't have to go very far to watch a performance as it was organized at the Suly Resort & Spa where I stayed. You can hear some traditional Balinese music which you will most likely either love or hate. On the one hand, I heard it described as extremely peaceful but on the other, my ex insinuated that it sounded like copulating whales. I guess you need to check it out for yourself – I liked it!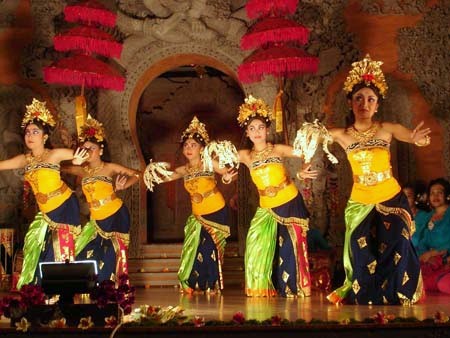 ---
Get a spa treatment
Did I mention that Ubud is known for its spas? You can get a traditional massage, body scrub, or a fish massage for just a few dollars.
---
Visit a silverware place
Bali produces a lot of silver jewelry and there are places where you can not only purchase it but also make your own set. I was very keen on doing it but I guess I didn't realize that it wasn't as easy as many people online claimed it was. In the end I visited a local jeweler's place and helped make a ring.
---
Try some "cat-poop-ccino"
Do you know what the most expensive coffee in the world is? It's called Kopi Luwak and it comes from Indonesia. You can actually find these coffee plantations pretty easily around Bali. Let me tell you a bit more about the coffee first and why the Balinese call it a "cat-poop-ccino."
First, coffee beans are given to an Asian civet, known as a Luwak in Indonesian, who eat them and later poop the beans out. After the beans are digested by this cat-like animal, they are roasted, made into coffee, exported, and sold for an ungodly amount of money in the western world.
When I visited the coffee plantation I had no idea what to expect. You can see some Luwaks sitting in cages which might be disturbing to a lot of visitors. When I asked if they're let out of the cages, I was told that they're only kept in them while they're digesting the coffee beans. I didn't see any roaming around though so whether or not this is actually true, I can't say.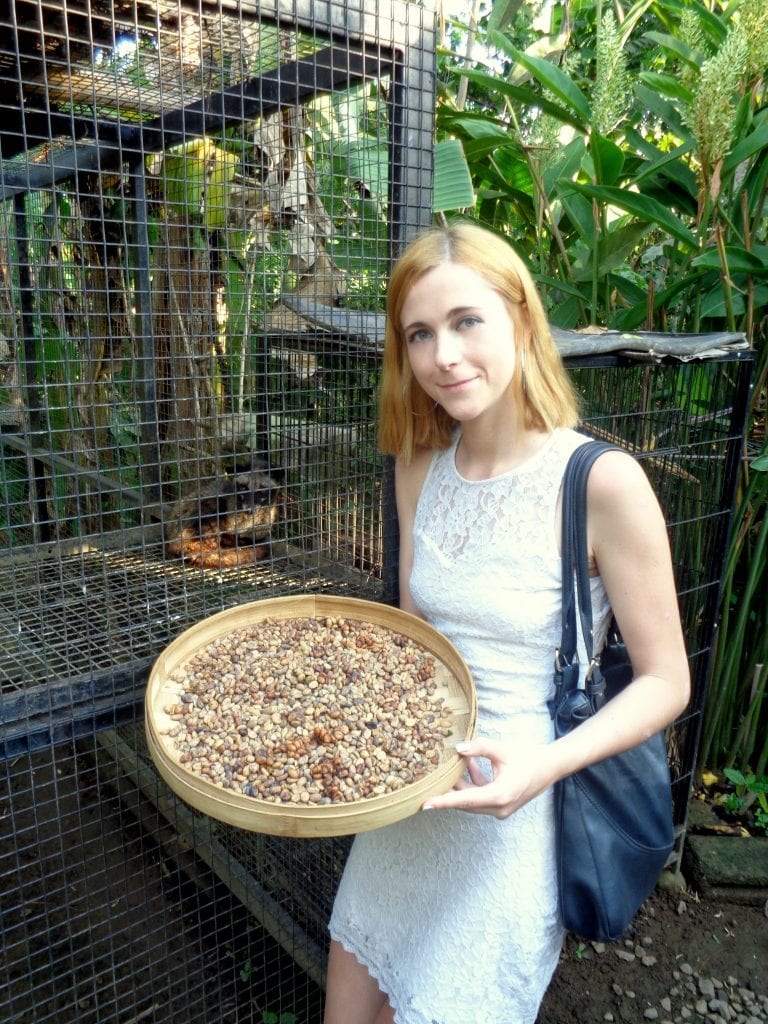 ---
Anyway, I was given 12 different cups of coffee and tea to try for free, including the Luwak coffee for a small fee. To be honest my favorite was the coconut coffee, not the Luwak, especially if I would have to pay minimum $50 for a cup in the US.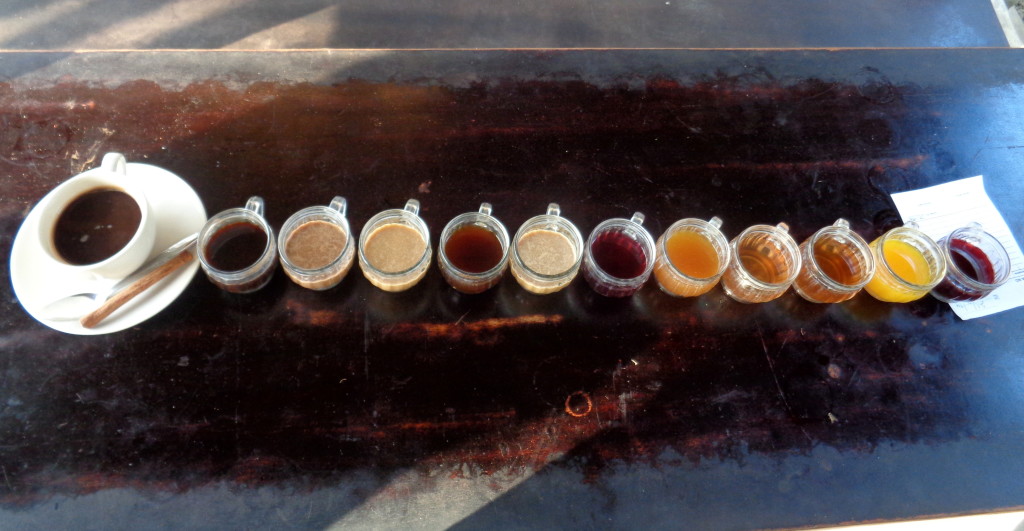 ---
Visit the rice terraces
While in Ubud you should definitely visit the nearby village of Tegallalang to see the rice terraces. We went there during lunch time so it was quite busy, but we were still able to enjoy the view of the terraces while eating some Indonesian food. You can also cycle there!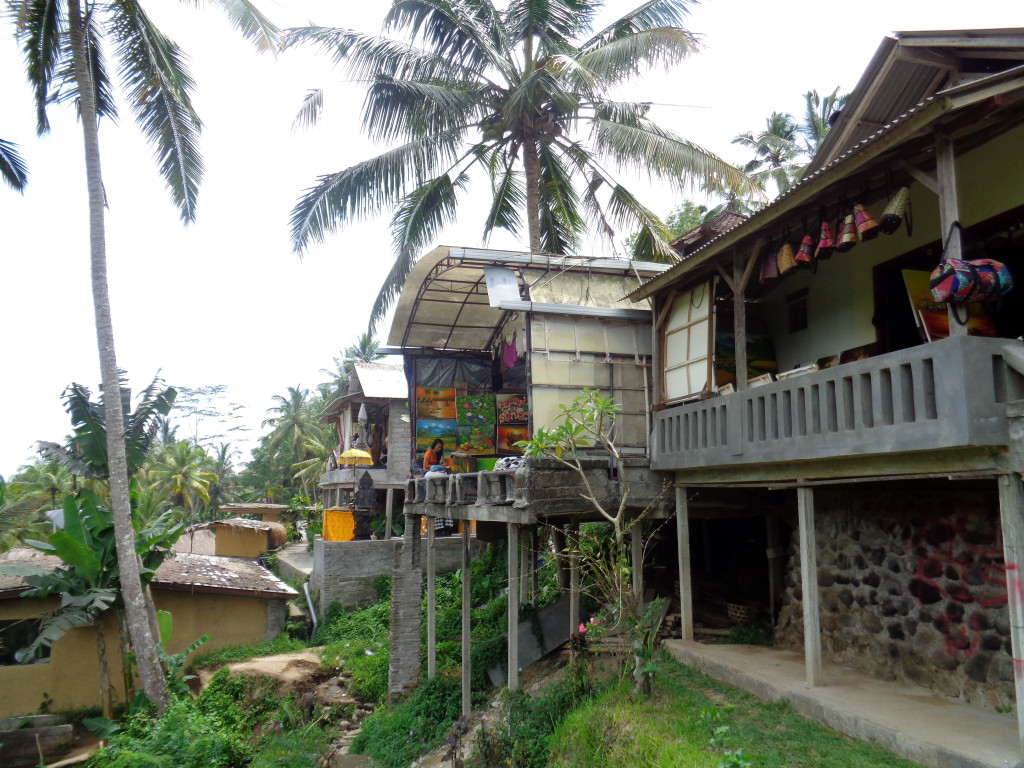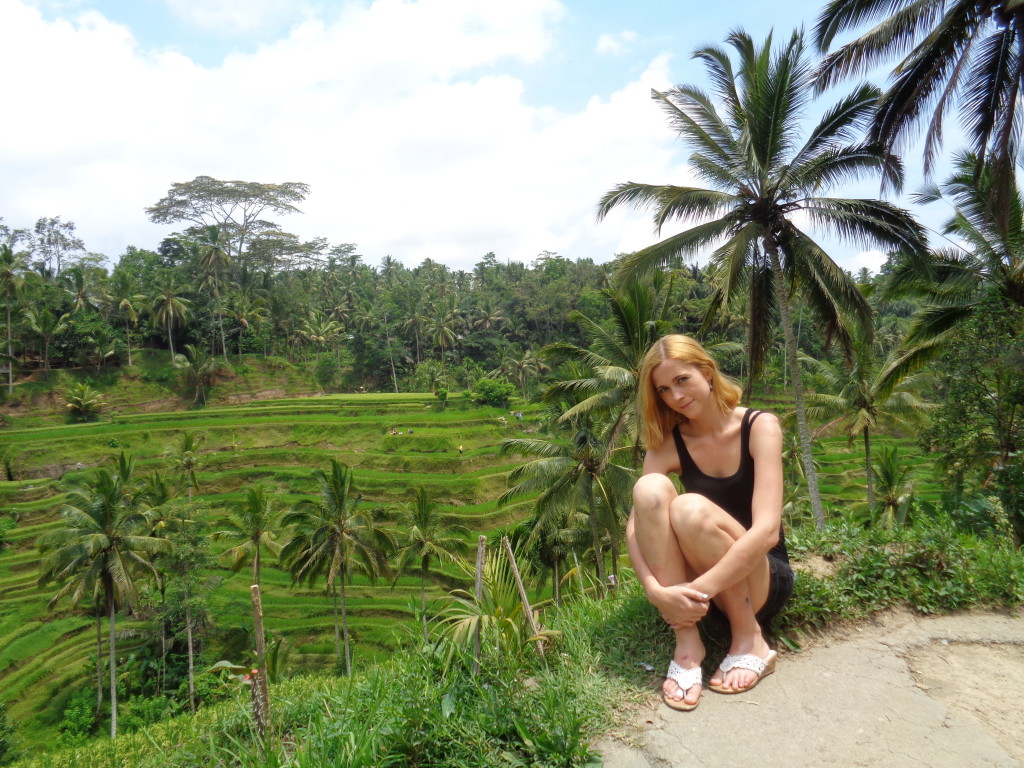 Did I miss something? Let me know if I did!