If you're visiting Stockholm with your family, you're in luck because there are so many fun things to do with kids.
Of course, the capital of Sweden is filled with interesting buildings, museums, and cultural attractions that will keep parents entertained for days, but in this post, I wanted to focus specifically on how to give your kids the best experience possible in this wonderful city.
Traveling with kids can be tricky sometimes, but if you do everything on this list it might be difficult to pry your little ones away when it's time to leave!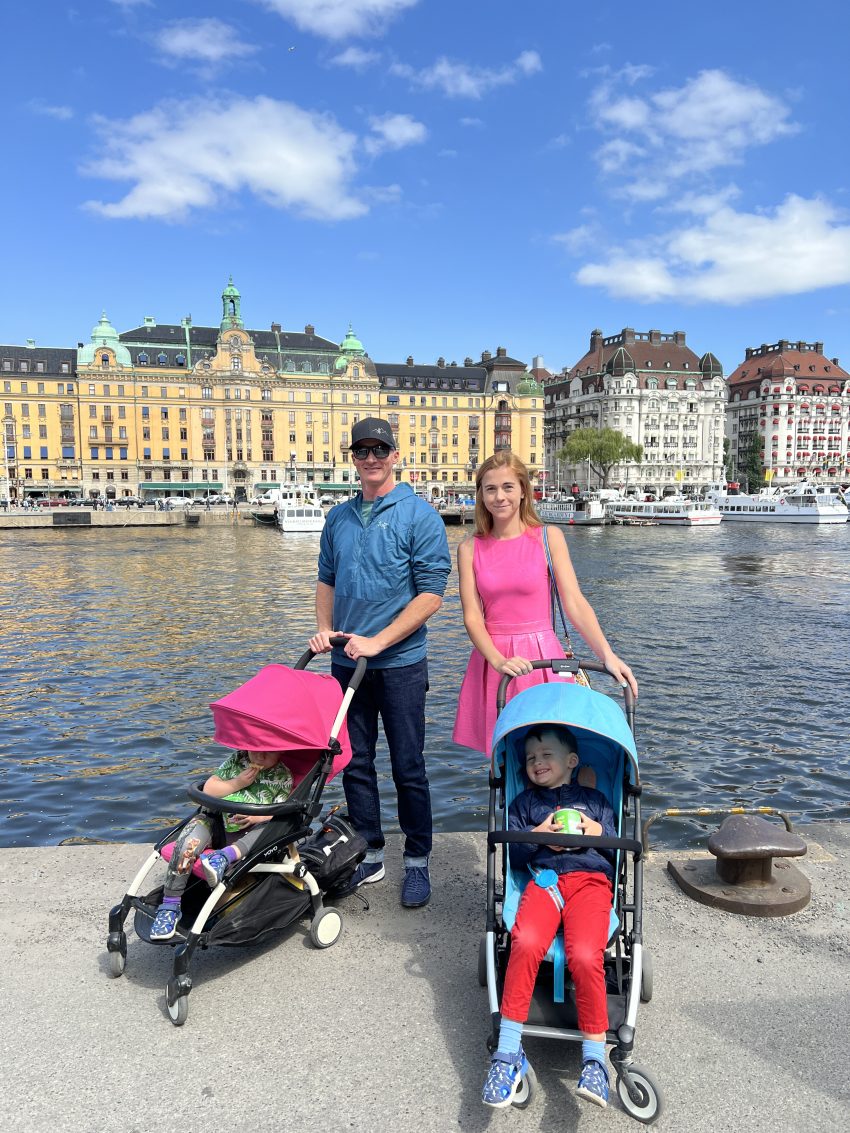 What to Know About Traveling to Stockholm with Kids
Stockholm might not seem like a destination to visit with kids, but it's truly wonderful as most things to see in Stockholm are amazing for both kids and adults. We were surprised at how much our young kids enjoyed themselves and we didn't get bored being doomed to cheesy kids stuff.
In fact, it made me relive my childhood a bit, as growing up in Poland there were plenty of cultural similarities between Poland and Sweden (fun fact: historically speaking these two countries even shared a King – Sigismund III.
---
Things to Do in Stockholm with Kids
1. Stroll Gamla Stan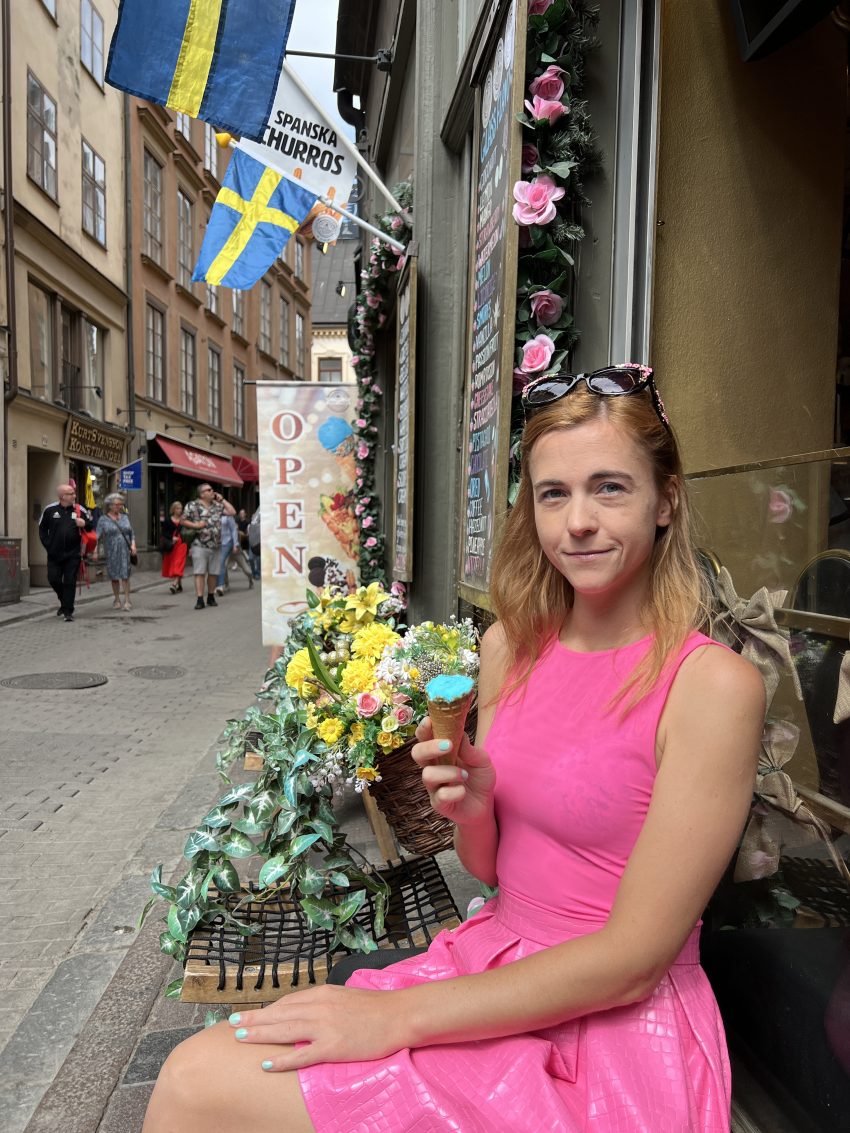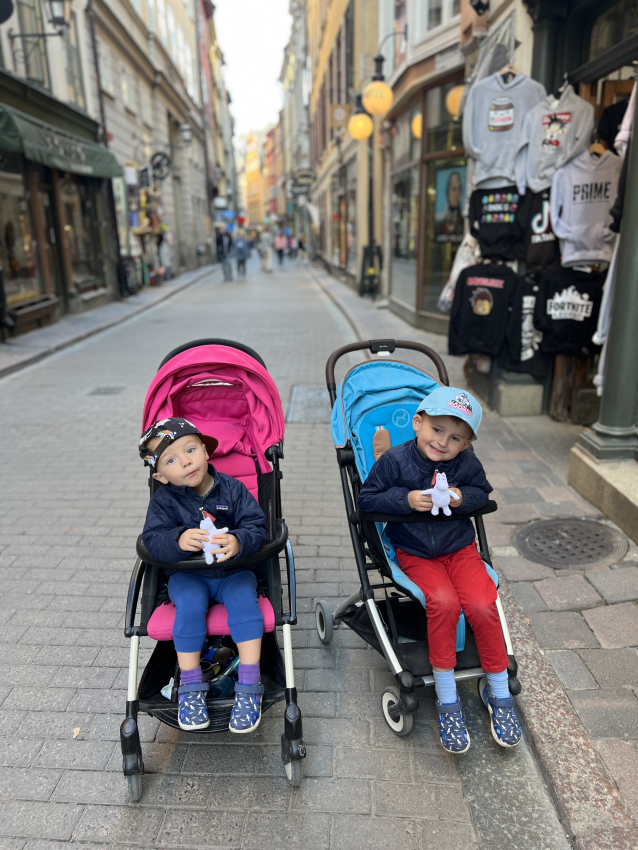 A visit to Stockholm wouldn't be complete without taking a stroll through the city's most famous neighborhood, Gamla Stan. Gamla Stan is the old town of Stockholm, filled with winding cobblestoned ally ways, colorful buildings, countless coffee shops, and plenty of life.
Don't miss walking down Marten Trotzigs Grand which is just 35 inches wide, making it the most narrow street in Stockholm!
Another spot to check out is Stortorget, the main square of this neighborhood. Back when Gamla Stan was created, the houses surrounding this square belonged to the most wealthy families of the time.
---
2. See the Horses at Royal Palace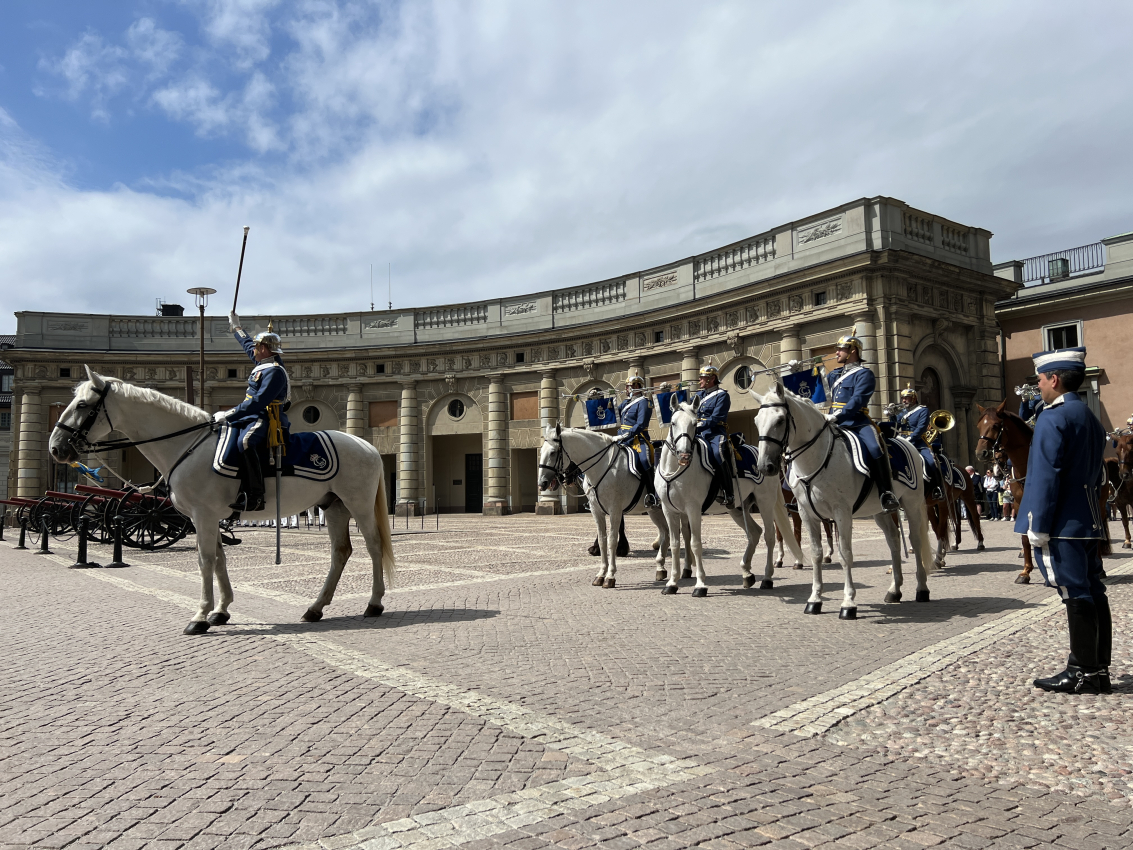 Sweden's Royal Palace in Stockholm is actually a real working palace and the official home to the King of Sweden.
While some rooms are actually open to the public for touring, the most exciting part about the Royal Palace for the little ones is the horses that stand guard outside.
During the summer months from April to August, you can watch the changing of the guards at the palace at either 12:15 pm, during the week or 1:15 pm on Sundays.
The whole ceremony lasts around 40 mins and involves lots of fanfare, music, and processions as the guards and their horses swap shifts. The unique thing about this ceremony is that it's commentated so you actually get to learn what is going on and why.
Before you leave, make sure to check out the Royal Armoury which is the oldest museum in Sweden. It's full of colorful clothes and accessories that have belonged to the royal family over the years. And at the end, the kids even have the chance to dress up as knights.
---
3. Play at Junibacken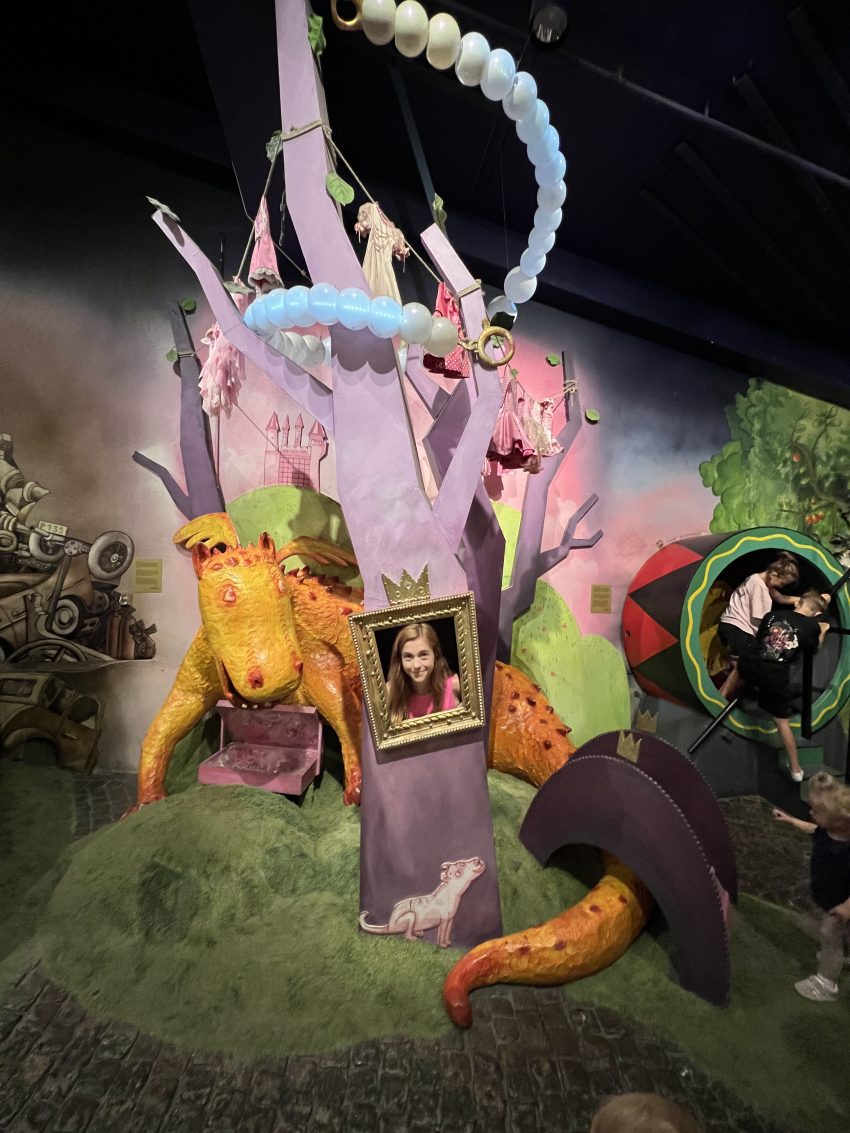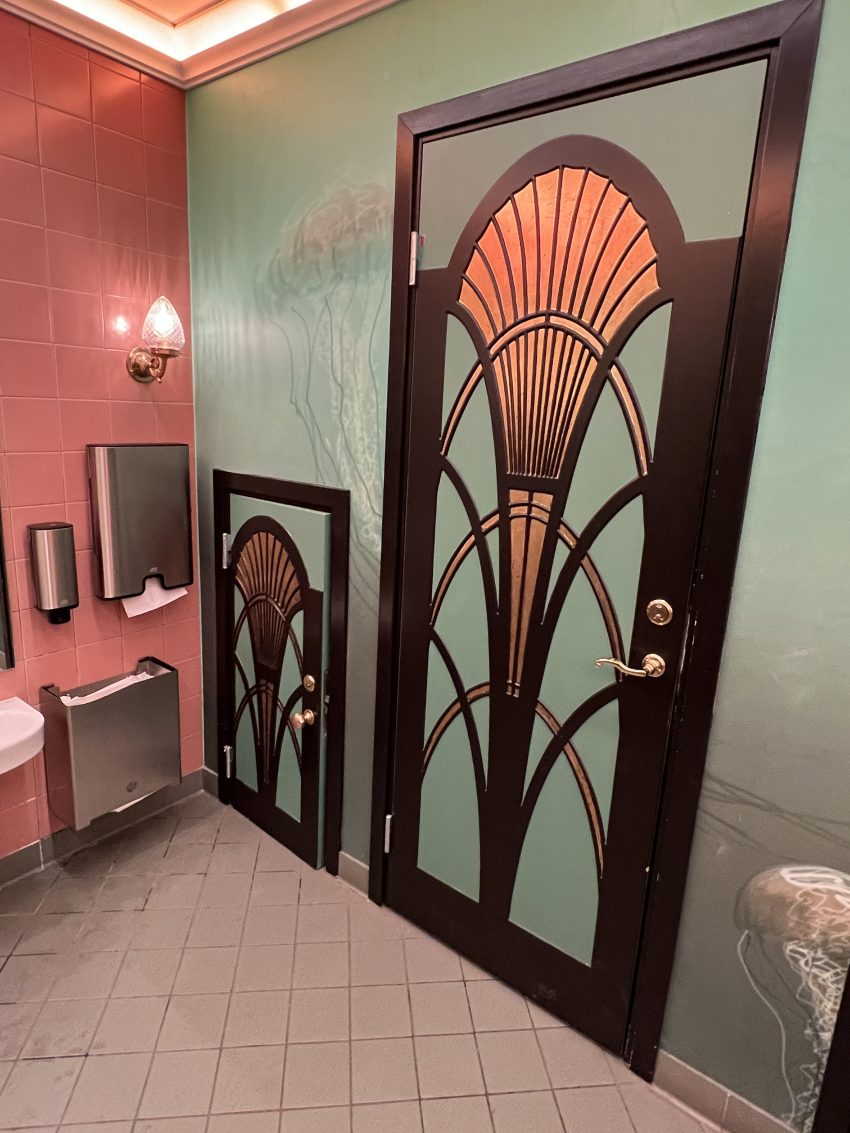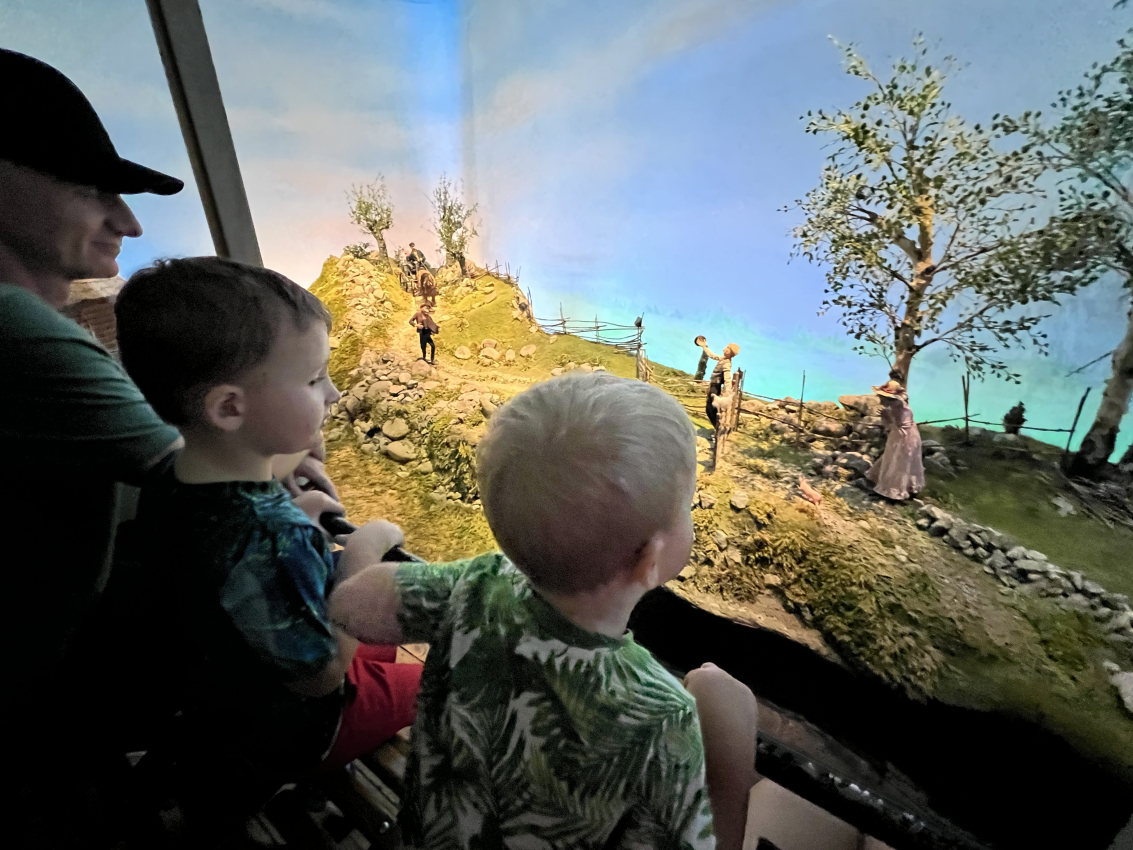 If your kids love story books then there is no better place to bring them in Stockholm than Junibacken. While it's a children's museum I also noticed various adults without kids came to relive their childhood there. For a good reason.
This fairytale house was created to be a hands-on, interactive, and fun fantasy play world for kids by the Swedish author Astrid Lindgren.
Junibacken is full of life-size houses and other places from children's books which have been brought to life so the kids can explore and play within the fairytale world.
The museum features stories from other Swedish authors plus plays and an interactive Astrid Lindgren train (which is a hit for both kids and adults!). It would be hard for kids not to have fun here, even if they didn't know any of the stories beforehand – I was the only one in my family who knew the stories and everyone had fun.
---
4. See Skansen Open Air Museum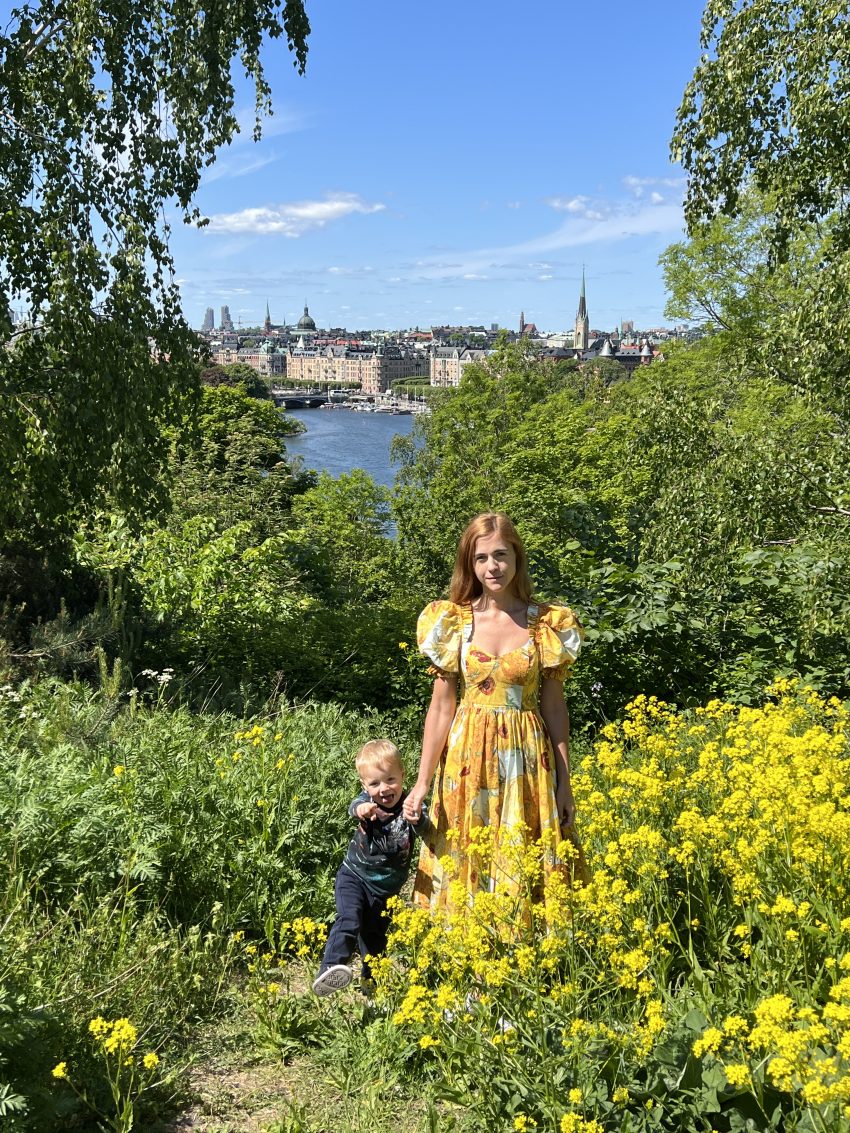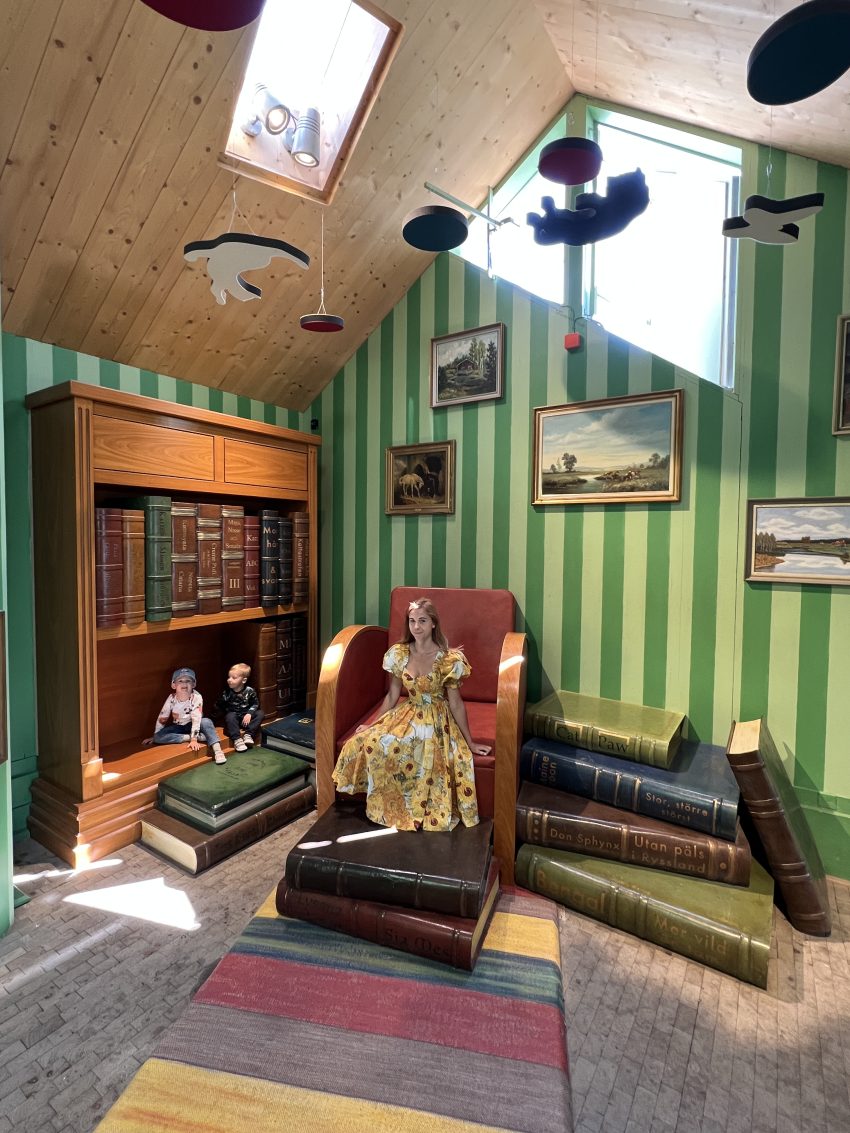 Skansen is the oldest open-air museum in the world and tells the history of Sweden over the last 500 years.
Walking through this huge museum is quite an immersive experience as you can visit traditional buildings and farms to see how they have changed throughout the years, there are local people dressed up in traditional clothing, demonstrations, exhibitions, and even a petting zoo.
The zoo sections (indoor & outdoor) are a favorite for most children and it focuses mostly on native Swedish animals like bears, elk, and wolves. While the petting zoo allows them to get up close and personal with some more friendly animals.
If you plan ahead you might even be able to join a workshop where you will learn to do traditional crafts and activities.
---
5. Visit the Vasa Museum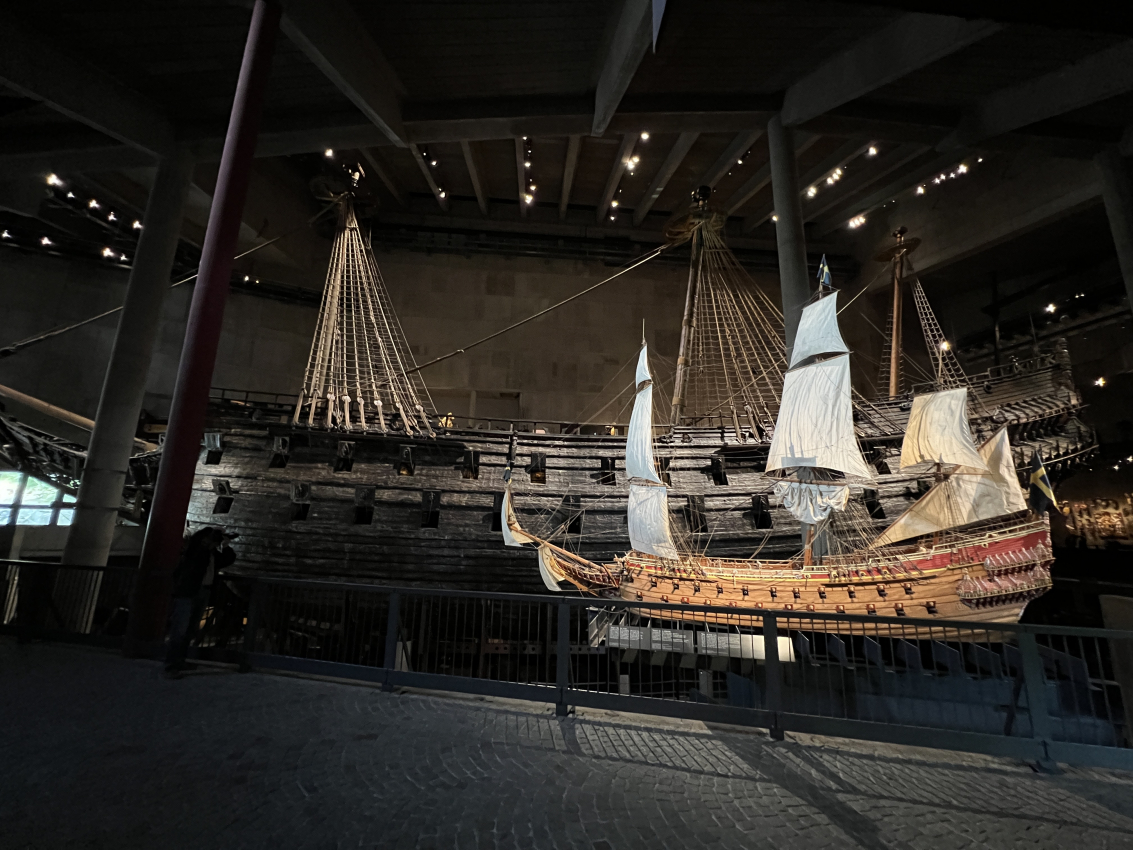 This museum is dedicated to a warship from the 17th century which sank in 1628. Eventually, the ship was retrieved more than 300 years later and was put on display for everyone to see.
The ship was mostly intact when they brought it up from the ocean floor so at the museum you get to see the different levels as well as explore exhibitions about how it was built.
The Vasa Museum is a great one to take children as there is a family trail to follow throughout. Starting with a film a little piglet takes an adventure onboard the ship, the family trail continues to use this little piglet to help kids ask questions and learn about the ship as they go.
---
6. Explore the Viking Museum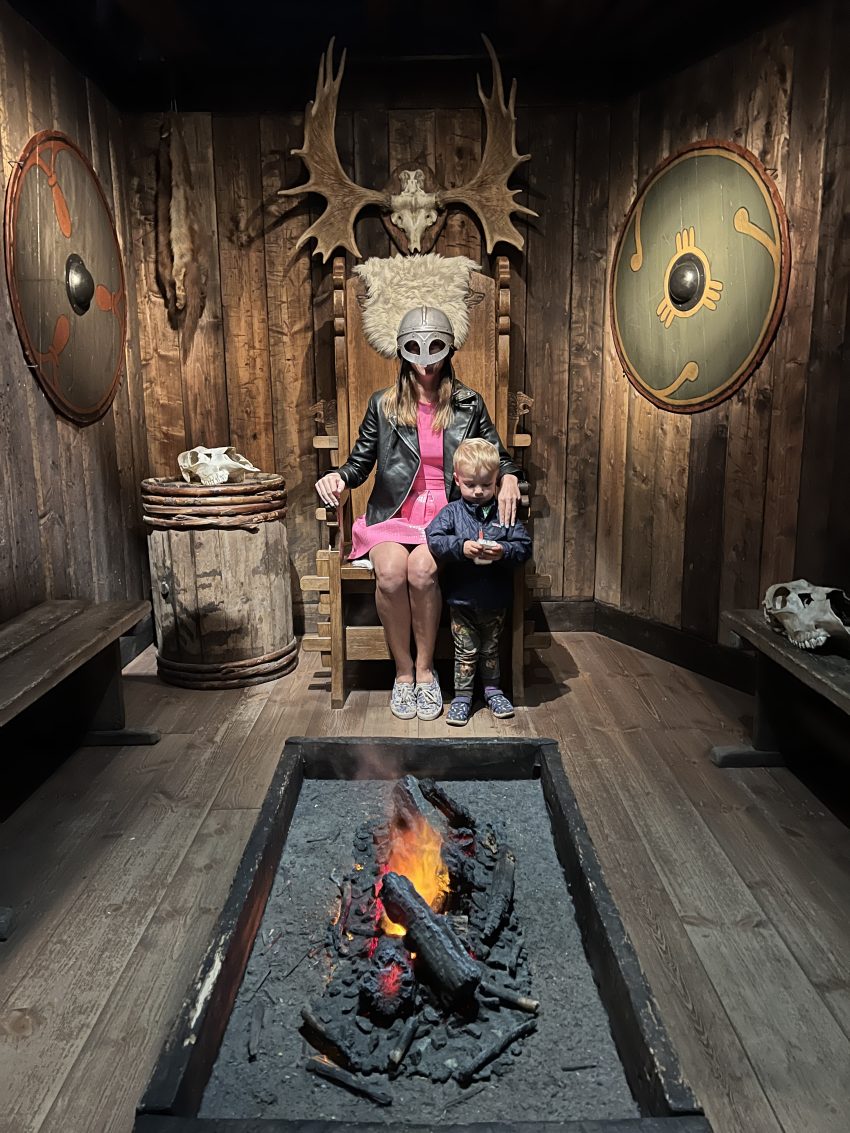 Another great interactive museum to visit with the little ones is the Swedish Viking Museum.
This entire museum is dedicated to teaching everyone about Viking history, culture, and life, you even get the chance to meet "real-life" Vikings here. Tours are held every day in both English and Swedish and are included in the price of your ticket.
It's a regular "adult museum", but it's interactive enough. sokids can have lots of fun.
The museum also has an adventure ride that follows a Viking through Europe in the 10th century. Note that the recommended age for this ride is 5+ as it can be quite scary for little ones when it's dark, but both my kids rode it and when asked what's their favorite activity in Stockholm the ride came in the top 3.
---
7. Rent a Pedal Boat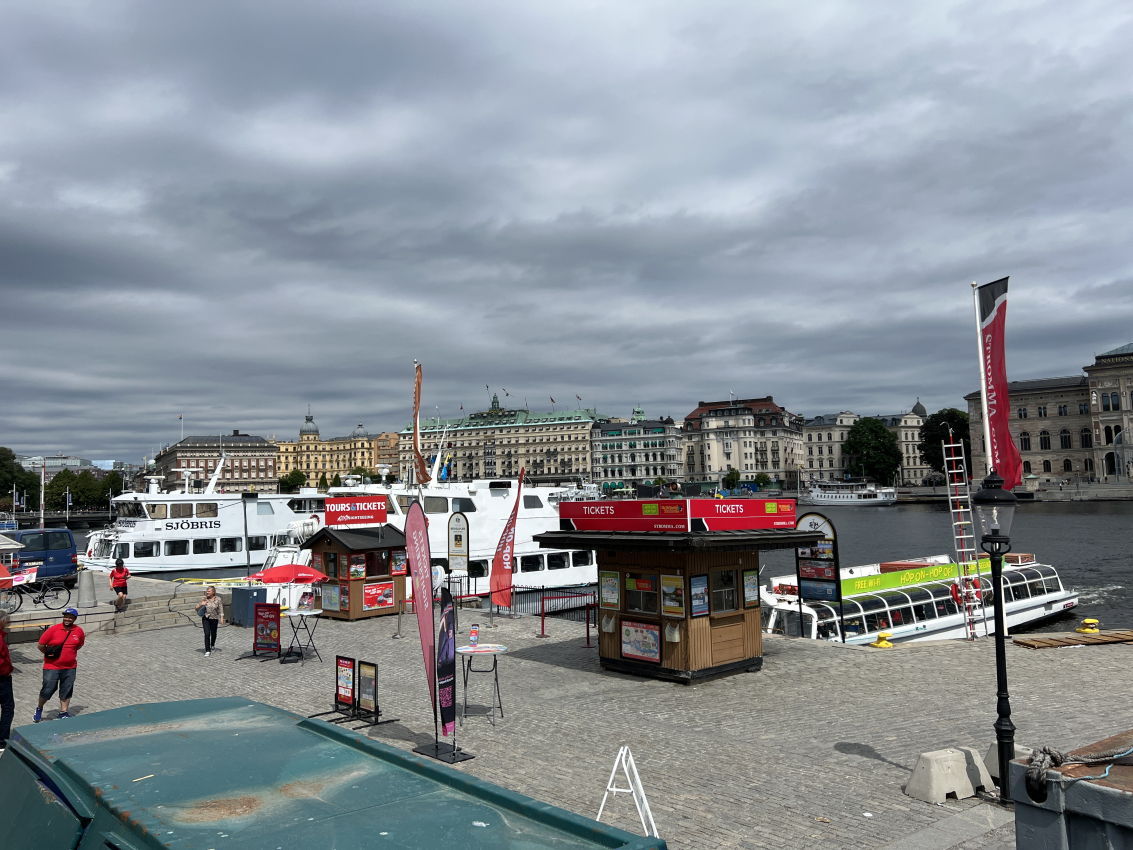 Since Stockholm is a city made up of 14 different islands, there is a lot of water to explore if your kids need a little more time outdoors.
One of the best ways to do this is on a pedal boat. Pedal boat rentals can be hired from Sjöcaféet at Djurgårdsbron where you can make your way up the Djurgård Canal and finish with a nice lunch at the restaurant.
Rentals are by the day or by the hour depending on how much time (or freedom) you want to have, and lifejackets are provided. The best place to go is to pedal up to Djurgårdsbrunnsviken where you can see all the old wooden houses.
8. Go to Beach Tanto Strandbad
If you've been blessed with particularly good weather, make sure to include a trip to the beach in your itinerary!
The beach itself is pretty small but it's nice and sandy, right on the water making it big enough for the kids to play while you can enjoy relaxing in the sunshine.
There is a little dock with diving boards and a sectioned-off area for swimming only so you don't have to worry about being run over by a boat.
And if you are feeling like you want even more, there is a mini golf course right next door.
---
9. Explore the Themed Playgrounds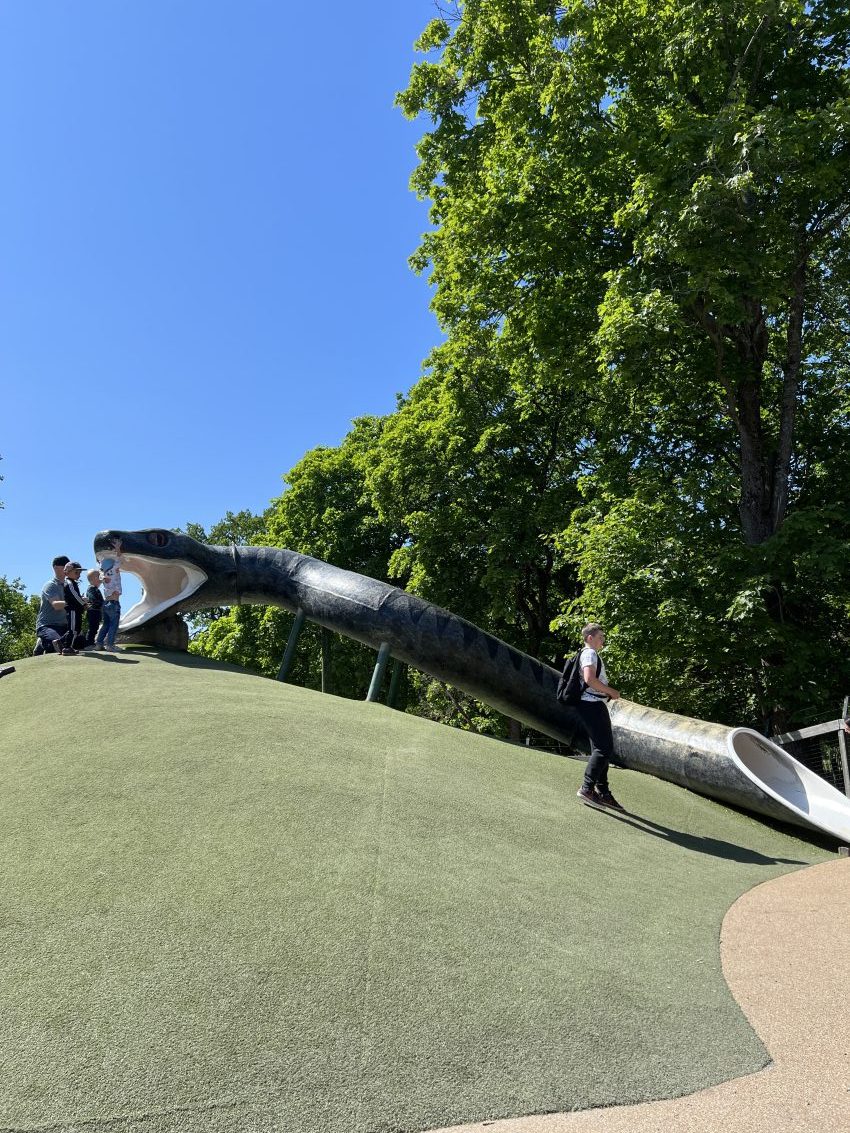 Something else that Scandinavia does quite well is design, and it's no different when it comes to playgrounds in Stockholm.
There are many cool playgrounds, each with a unique theme. Here are some of our favorites:
Fruktlekparken – This means "fruit park" and I'm sure you can guess what it's all about. Giant spinning strawberries, climbing cherries, pear playhouses, and even a banana slide.
Bryggartäppan – This park is like a miniature Sweden from the 19th century with countless tiny hand-made wooden replica buildings which the kids can use their imaginations to travel back in time. There is also a regular-style playground with a maze, swing, and sandbox.
Anders Franzens Park – Keeping with the water theme, this playground is built like a tiny harbor with a miniature shipyard, workshop, and tug boat. There is also a skate park for kids who are a little older.
Uggleparken – This one is made of big wooden structures that the kids can climb on, in and through like owls, flowers, and big slides. From May – September there is also a cafe and mini golf course to try.
10. Have Fun at the ABBA museum
Even if your kids haven't heard the magic of Sweden's most famous pop group, the ABBA museum is a lot of fun for the whole family.
Alongside their sparkly costumes, memorabilia, and golden records, the ABBA museum encourages participation.
You can take a picture in the famous Arrival Helicopter, audition to become a member, mix your own songs, and even belt out an ABBA song on the stage with avatars of the band members.
---
11. Learn and Play at the Police Museum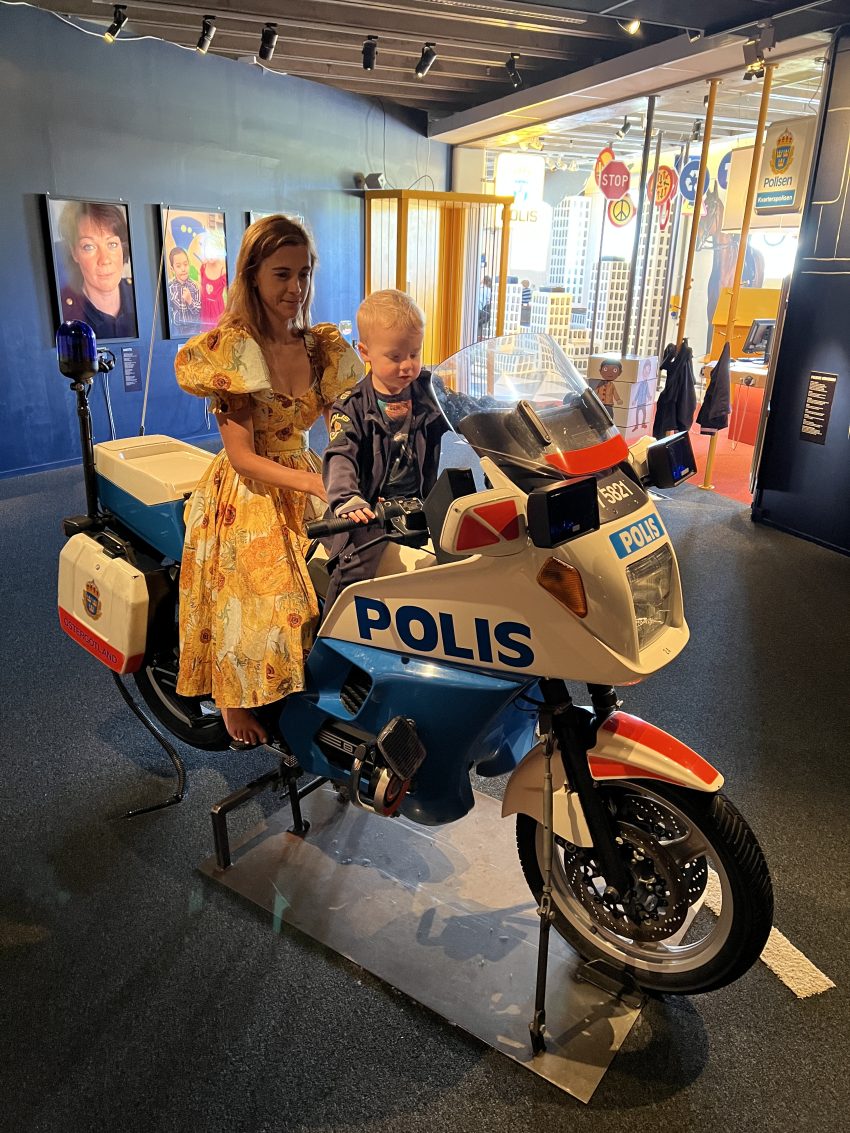 Exploring the Swedish relationship with the Police and their role in society, the Police Museum showcases uniforms, artifacts, and vehicles that have been used for law enforcement throughout the years.
You can learn how to solve crimes, read about real-life events from history and the present day, and even sit in a real-life police car and motorbike.
But the best part about this museum for the kids is all of the opportunities to play they had. There is a huge play area that features buildings, streets, crosswalks, police dress-ups, and even a jail inside where the kids were free to run around and make up their own games.
Outside there is another area designed like a little town where you can hire bikes for the kids to ride around the miniature roads.
---
12. See the Museum of Technology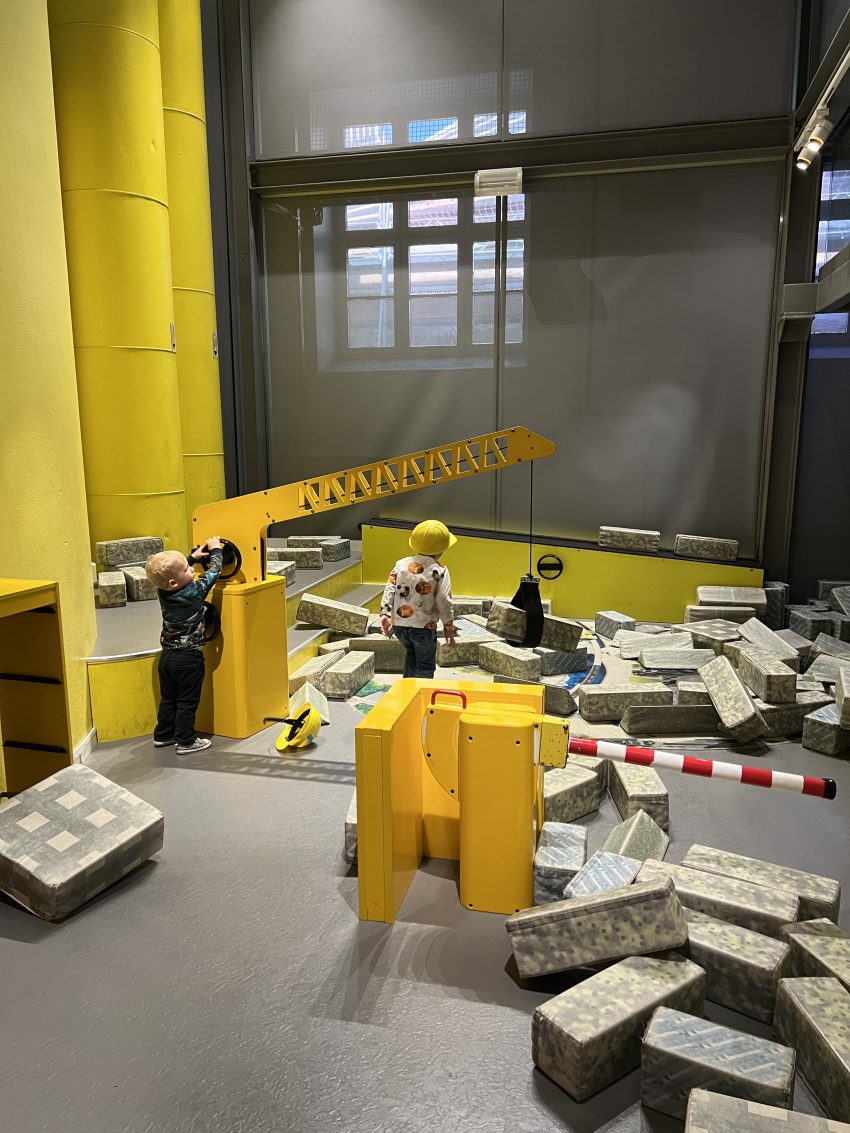 As a nation, Sweden has produced some of the biggest names in technology over the years so it's only natural that they have a museum dedicated to celebrating their inventions.
But again, the Tekniska Museet (Museum of Technology) is not just a plain collection of artifacts.
Here you can try some of the tech for yourself by making virtual sculptures, turn your thoughts into music, and painting pictures with your eyes.
The museum is HUGE, super colorful, and has many different play areas for the kids to immerse themselves in science and technology.
---
13. Visit Grona Lund
Lastly, we can't wrap up this list without mentioning Stockholms Theme Park!
Grona Lund has a decent selection of rides and attractions for all ages considering it's located practically in the middle of town.
Little ones will love the old-style merry-go-round, bumper cars, and ghost trains, while thrill seekers will love the adrenaline-filled attractions.
Alongside the 30+ rides, you will find many different stalls and 6 restaurants for a fun day out.