While Bali in Indonesia recently tends to be described as overrun and touristy, fear not – I don't doubt that you can have a blast in Bali! With rice-terraces cascading down verdant volcanic slopes, stunning purple sunsets, excellent surf waves, unique culture, and delicious cuisine, Bali can be a true paradise if you wisely pick your place to stay.
You can still find local spots and untouched nature in many places, so whether you're coming to relax, honeymoon, for the yoga, or nightlife Bali has something to offer everyone.
After my three trips to Bali and checking out the best hotels in Bali, I'm confident I can give you good tips on the best areas to stay. Here's a guide on where to stay in Bali depending on your expectations and which areas in Bali to avoid.
Where is Bali?

Indonesia is made up of over 18,000 islands and Bali is probably the most famous of them because of the huge influx of foreign visitors in recent years.
It has been featured in many modern movies and books such as Liz Gilbert's famous Eat, Pray Love, as well as the growth of the internet's digital nomad community that have come to call Bali their base.
Located in the Indian Ocean, the island of Bali approximately 600 miles east of Jakarta, the capital of Indonesia. The island itself is 95 miles wide with a population of over 141 million people.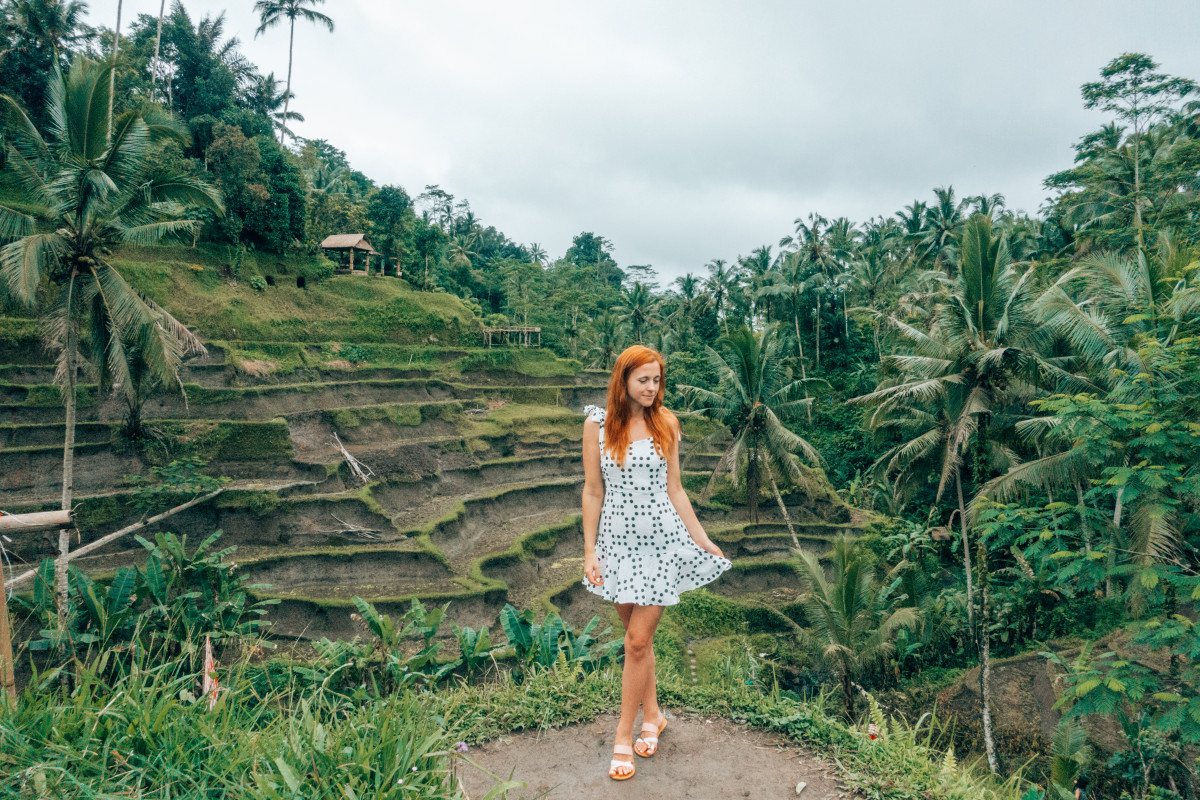 ---
Best Places to Stay in Bali:
Best Luxury Hotels in Bali
Hanging Gardens • Ayana Resort and Spa • W Seminyak
Best Villas in Bali
Adiwana Arkara Villa • Adila Bali
Best Cheap Hotels in Bali
Villa Sonia Ubud • Karisa Pods
Scroll to different areas:
Where to Stay in Bali for…
Yoga Enthusiasts: Ubud
Nightlife: Seminyak or Kuta
Outdoor Activities: Northern Bali or Ubud
Families: Nusa Dua
Beaches: Uluwatu
Honeymoon: Ubud or Jimbaran
Digital Nomads: Canggu
Foodies: Seminyak
Budget Travelers: Sanur
Off the Path: Northern Bali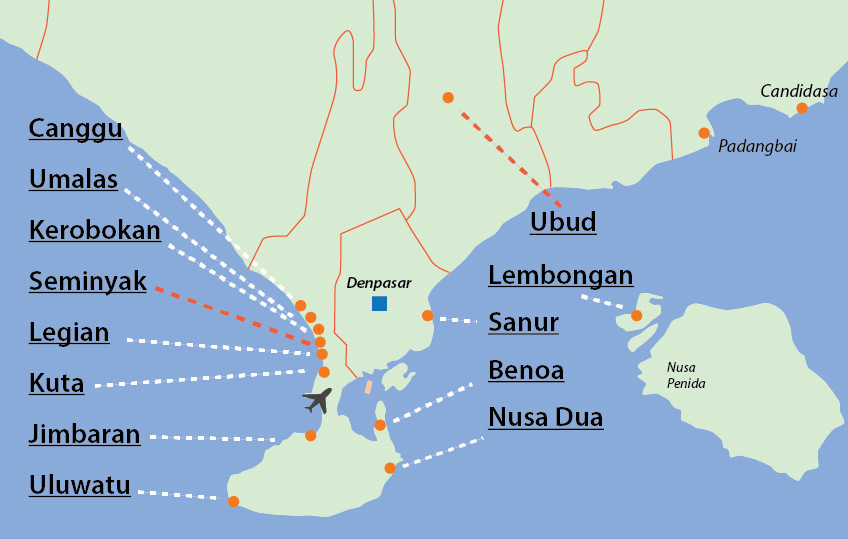 ---
When To Go to Bali

The climate in Bali is warm and humid all year round because of its tropical location about 8 degrees south of the equator. This means that in terms of the weather, there's never really a bad time to visit Bali! Almost…
The country experiences two monsoons when the wind changes direction. The wet season in October to April and the dry season from May to September. I visited Bali once during the wet season and while you can get lucky and get no rain, I'd probably recommend going during the dry season especially if it's your first time.
You'll quickly realize that people come to Bali all year every day as soon as you see the line to immigration at the airport. These lines are enormous, so prepare for at least an hour or two of waiting.
---
Where to Avoid in Bali?
Although a lot of Bali is wonderful to explore, there are a few places that you would want to avoid or that might not be suited for the activity or type of holiday you're looking for.
While Bali really has no-go zones, if you're going for a honeymoon you'll be unhappy in Kuta. If you want good nightlife, you might not want to book a hotel up north.
Personally, I wasn't a fan of Sanur at all and that's why I didn't even include it here. Unless you're on a very strict budget, I wouldn't recommend it.
Also, don't be fool by a fact that since Bali is an island it will be easy to get around. While you can go wherever you want without any problems by taxi or scooter, keep in mind that due to small streets and traffic it takes forever to get anywhere. For instance, it might be about 1,5-2h from Canggu to Uluwatu, even though it's just 37 km.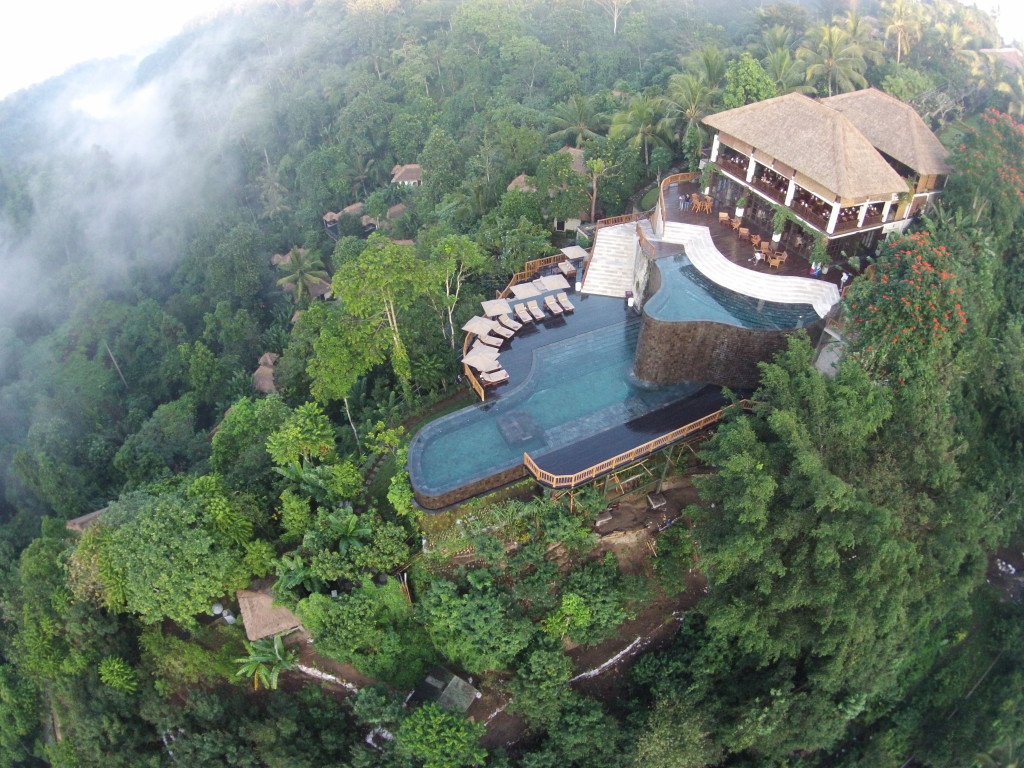 ---
Where to Stay in Seminyak
Seminyak is the up and coming beach resort located at the southern end of the island of Bali. It's popular for its luxury hotels, spas and villas as well as its high-end shopping centers and restaurants.
The well known Seminyak beach has got a hyped atmosphere that attracts lots of younger visitors with its beach bars and clubs, colorful umbrellas, bean bag loungers on the beach and extensive cocktails menu, facing the ocean and the stunning Balinese sunsets. Basically, it's an Instagram heaven.
The party nightlife is also thriving, not to forget this area is home to the 'eat street' that makes Seminyak the hub for Balinese food culture with some of the most world-renown atmospheres.
Luxury:
W Seminyak
Beautiful hotel from the moment you step foot in their green welcome tunnel. Gorgeous swimming pool and tasty breakfast.
Check Prices On:
Boutique:
Anantara Seminyak
Excellent beachfront hotel with spa and choice of water activities. Very close to shops and restaurant. Fantastic breakfast on the rooftop terrace.
Check Prices On: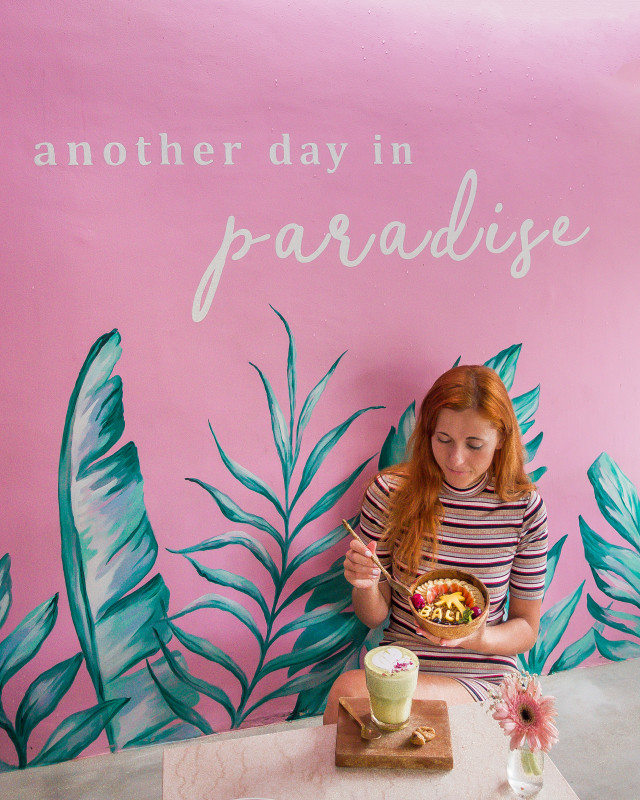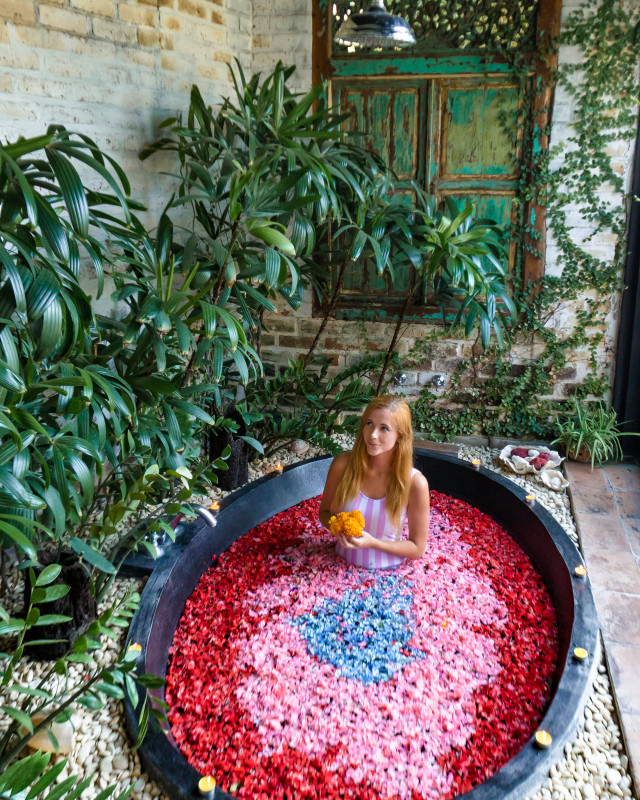 ---
Where to Stay in Ubud
Home to one of the oldest royal families in Bali, Ubud is most often called the cultural heart of the island with its famous Lotus Temple, popular Monkey Forest, lush Tegalalang Rice terraces, cascading waterfalls and much sought after Bali swings.
Ubud also has lots of boutique stores specializing in various local crafts as well as cute cafes and restaurants that serve both international and Balinese cuisine.
Take a yoga class, get an incredible Balinese massage, learn how to cook or rent a bike to tour all of the historical and cultural sites of Ubud, these are just a few of the many things to do here and in the nearby surrounding area.
Personally, I love Ubud as it's a great base to see many popular spots and also hidden gems.
Luxury:
Hanging Gardens
My favorite spot in Bali, offering a lot of privacy and iconic infinity pools. Perfect for honeymoons and weddings. Full review.
Check Prices On:
Luxury:
Padma Resort
If you want a floating breakfast, you'll get it here at the infinity pool.
Check Prices On:
Budget:
Villa Sonia Ubud
I stayed there during my last visit in Ubud and couldn't be happier, especially for this price.
Check Prices On:
Villa:
Adiwana Arkara Villa
Beautifully designed villas with private pools. The free 15 minute massage at the spa was the best massage I have ever had.
Check Prices On: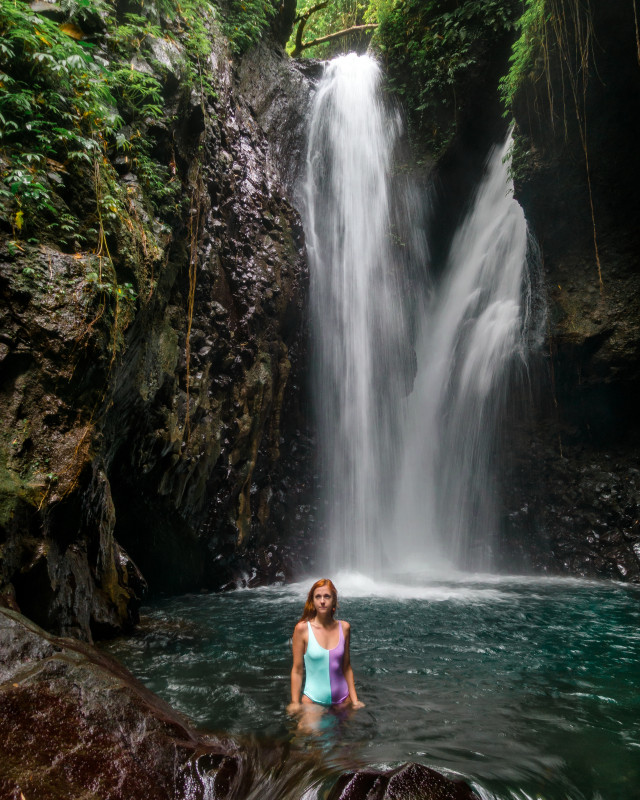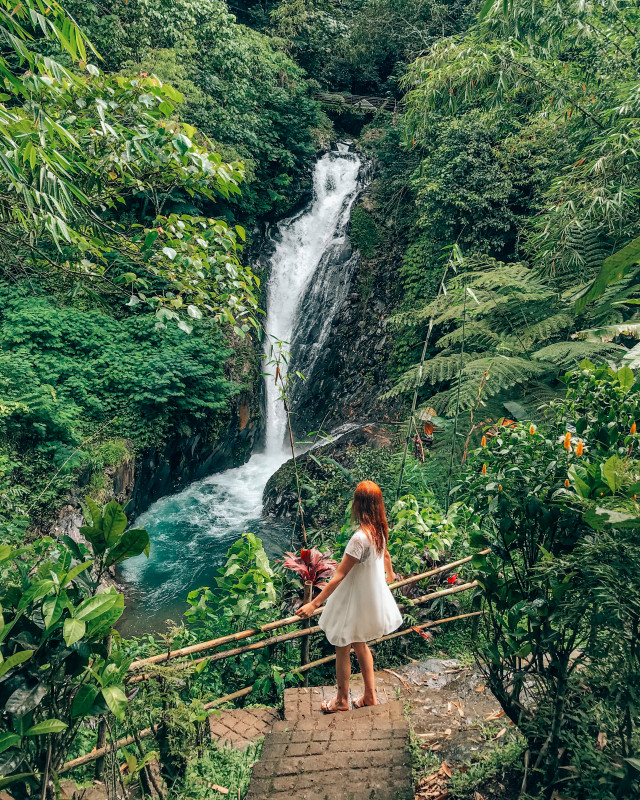 ---
Where to Stay in Nusa Dua
With a pristine beachfront and some stunning natural scenery in the peninsula, Nusa Dua is an upmarket quiet beach resort area perfect for both honeymooners and families.
They've been able to strike a balance by having both a modern shopping complex and a wide range of cultural attractions including stunning temples and a museum of Indonesian arts and architecture.
Some of the area's popular features include its pristine sandy beaches at Pandawa and Pantai Mengiat, Geger Temple and the Bali National Golf Club and the Water Blows.
While you're there it's also definitely worth checking out the Devdan show which is a 90-minute performance at the Nusa Dua Theatre, through which you journey through the history and cultural landscape of the Indonesian archipelago.
Luxury:
Ayana Resort and Spa
Best infinity pool overlooking the ocean. Let's also not forget the Rock bar for sunset.
Check Prices On:
Villa:
The Miracle Villa
Good affordable villa if you want some privacy in this area.
Check Prices On: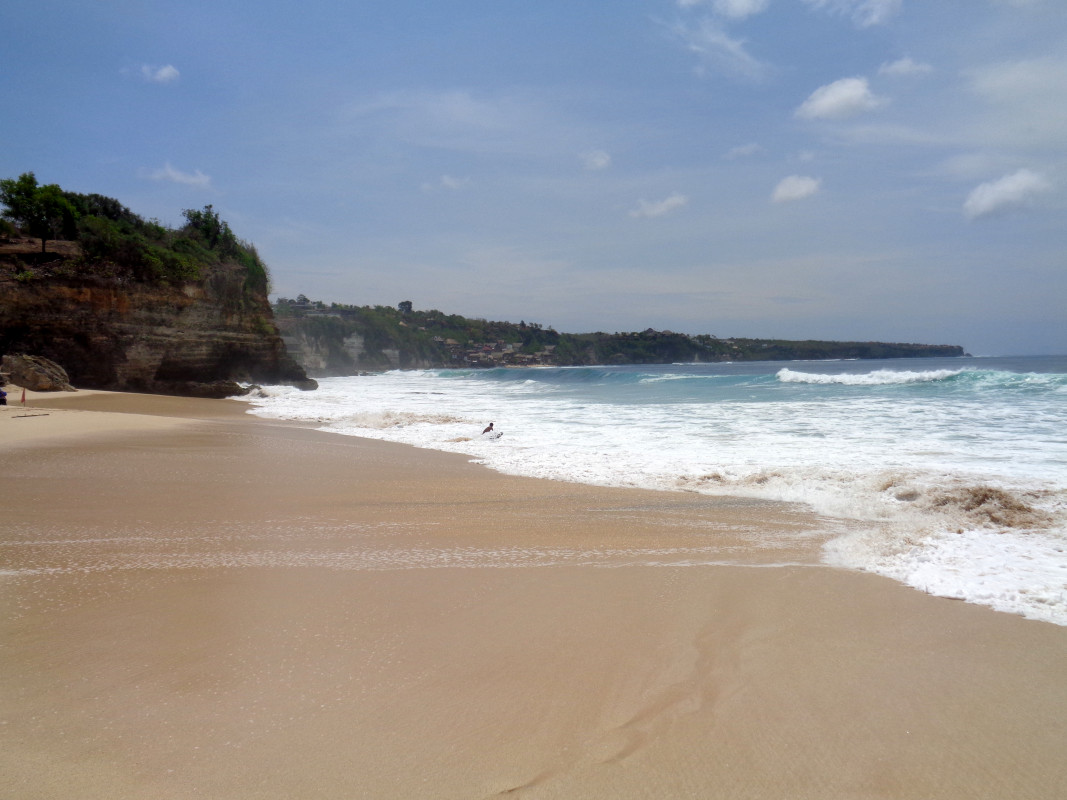 ---
Where to Stay in Jimbaran Bay
Best known for its tranquil beach and sublime seafood restaurants, Jimbaran Bay on the southwestern coast forms part of the narrow strip of land that joins the Bali mainland and the Bukit Peninsula.
It's much more laid back than some other areas, with not that many shopping and nightlife options. It can make it perfect if you want to truly immerse yourself in nature, beach, food and sunsets, but still want to explore other more vibrant parts of the island.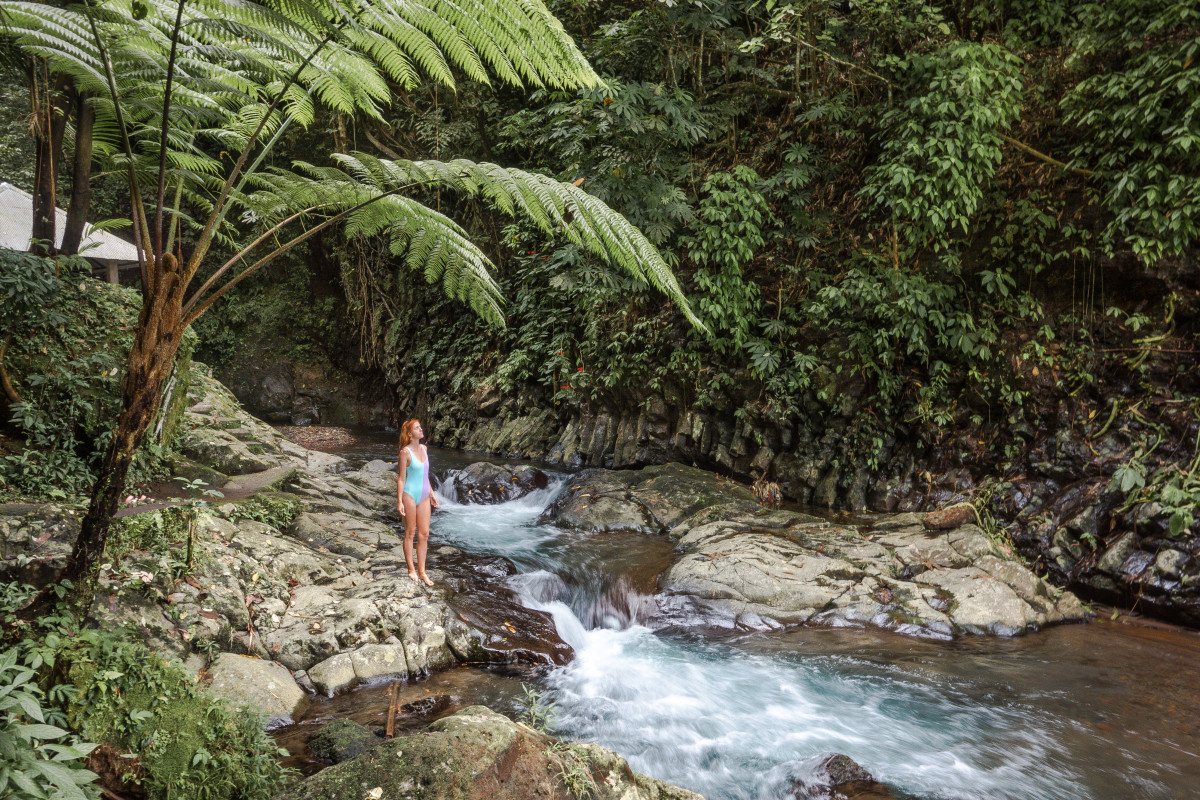 ---
Where to Stay in Uluwatu
Uluwatu in south Bali is a culturally rich area, most famous for the Balinese Hindu sea Uluwatu Temple full of monkeys. It's not as busy as other areas and is quite spread out unlike Ubud and Seminyak, giving it a quieter atmosphere which can make for a more relaxing stay.
It also makes it harder to get around the area. Don't let that fool you though, because they also do host some booming sunset parties like the ones at Single Fin lookout and Padang Padang Beach. Plus, during the day you can visit an amazing infinity pool hanging off the cliff – OneEighty (reservation is a must!).
There's lots to explore in terms of beaches which witness breathtaking sunsets, excellent surf waves, prime seafood restaurants serving the finest Indian Ocean catches and clifftop lookouts.
Luxury:
Bulgari Resort
Beautiful swimming pool and wide private beach, close to Uluwatu Temple.
Check Prices On: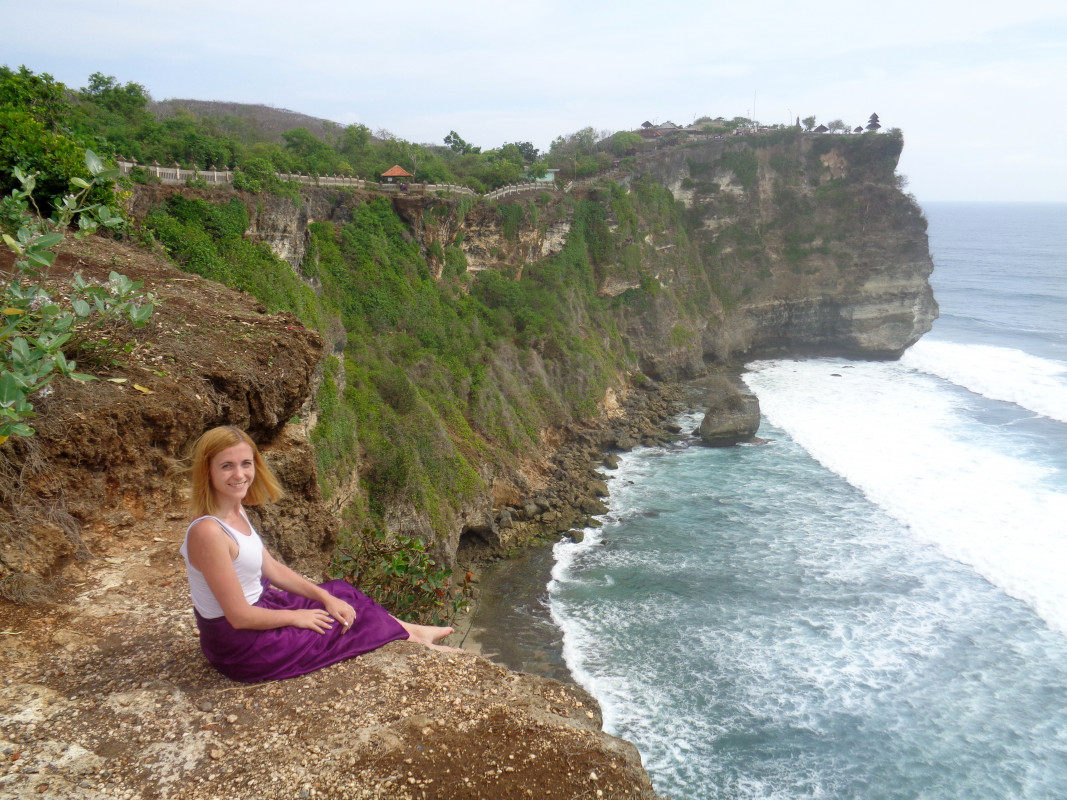 ---
Where to Stay in Northern Bali
The North of Bali is much quieter and secluded than its southern counterparts. Much of nature and culture there is untouched and quite different from other places because for many years the north was isolated from the rest of Bali.
Fewer visitors make it to those parts simply because it's quite a drive away from the main areas like Ubud. Nonetheless, some might argue that this very seclusion is what makes it the perfect island escape from all the hustle and bustle.
Popular places in the North include Singaraja, which is the main town and is home to the Royal Palace. Other areas like Menjangan, Pemuteran, Banjar and Lovina Beach which provide opportunities for snorkeling in the crystal clear water, visiting unique temples, relaxing in natural hot springs and hiking dense tropical rainforests.
Funky:
Woodstock in the Village
This spot has a lot of personality with colorful tiles and wooden decor. Quiet spot hidden from the main road.
Check Prices On: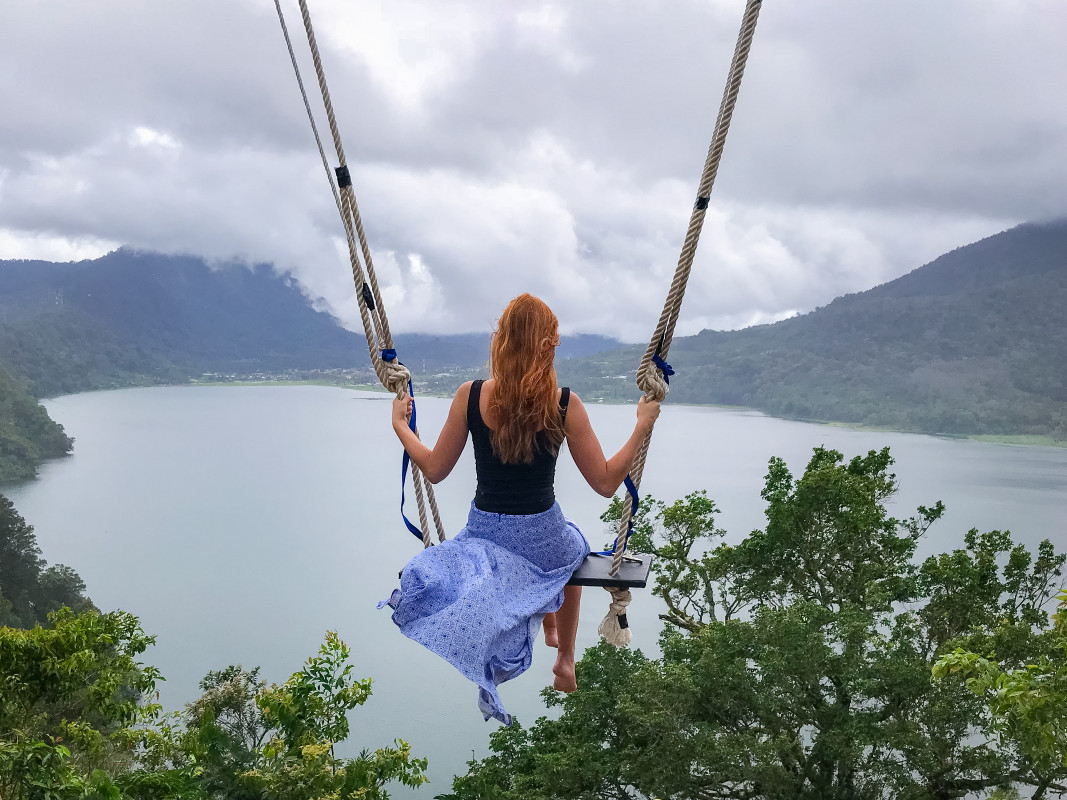 ---
Where to Stay in Canggu
Canggu is very much the surfers' hub of Bali, with beaches like Berawa, Echo Beach and Sand Bar Surf Spot attracting enthusiasts all year round. It's also become a hub for digital nomads, with expats staying there all year round.
Hence the area is buzzing with popular hangouts, restaurants, and cafes where expats, visitors alike residents, mingle with the friendly locals and bask in the greenery of the tropics.
The area is on the south coast of the island, surrounded by the traditional rice terraces and not far from the famous Tanah Lot Hindu Temple.
It's a smaller more laid back version of Kuta and Seminyak, with just as many culinary options as well as opportunities to practice yoga and entertain several creative outlets. I think the area has its charms and in fact, my last blogging retreat was hosted exactly in Canggu.
Luxury:
FRii Bali Echo Beach
Nice centrally located hotel for young and older. Stayed there during my first time in Canggu.
Check Prices On:
Budget:
Beyond Bungalows
Affordable and nicely decorated spot with a pool.
Check Prices On: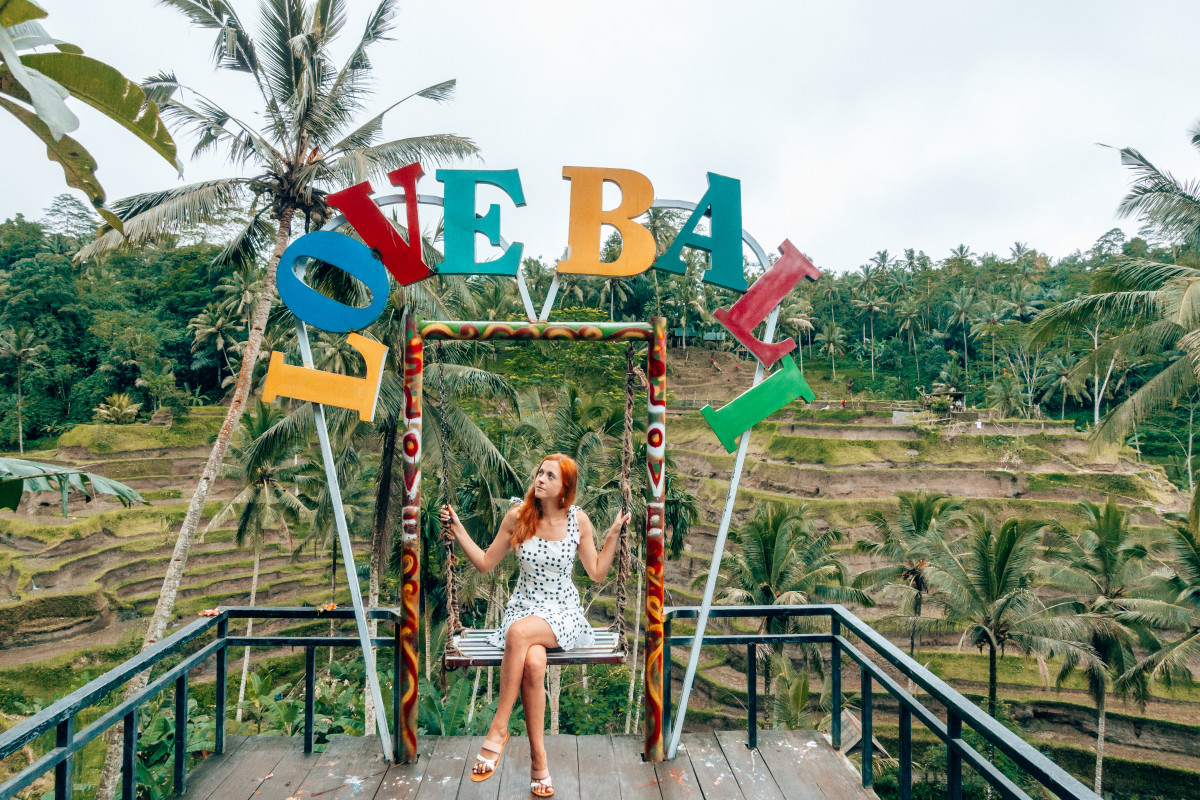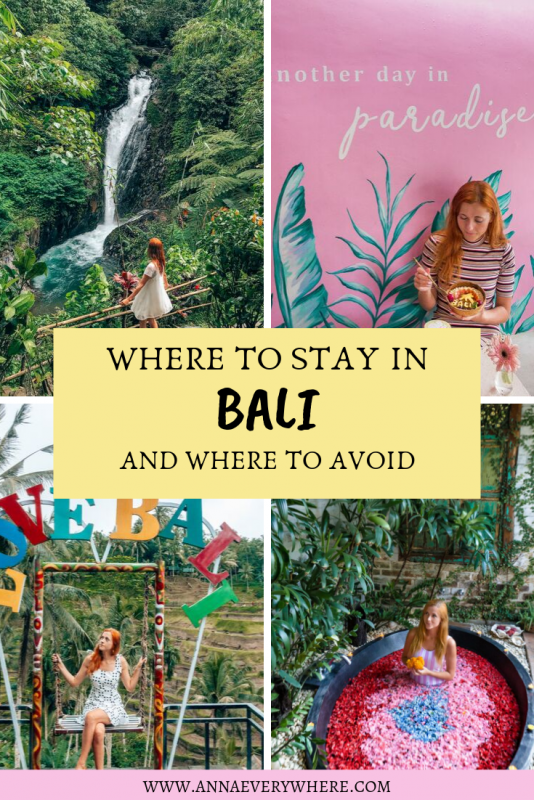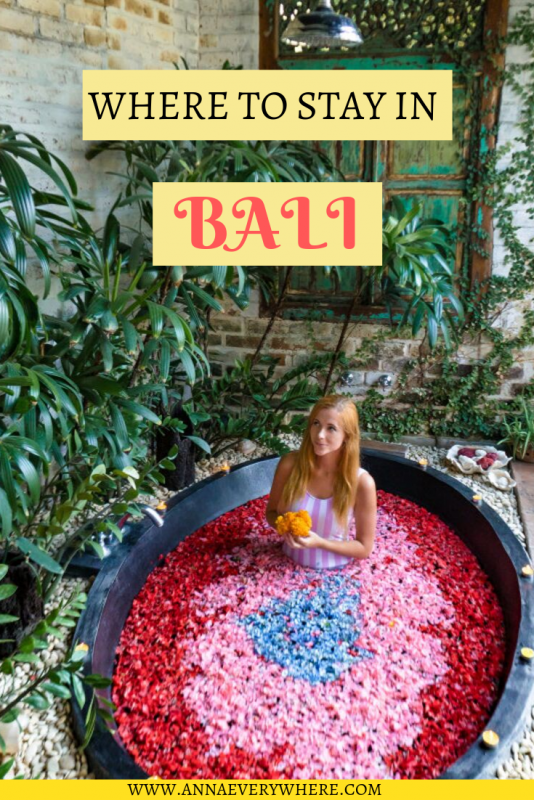 Any questions about any other areas of Bali? Don't be afraid to ask!