Once upon a time, the city of Nara was, in fact, the capital of Japan, meaning that the city today is rife with historical buildings, artifacts, and stories.
Thanks to its prominent position, Nara is home to many wonders that visitors today still flock to see.
Full of picturesque architecture and plenty of opportunity to get to know the heritage and spirituality of Japan, Nara as a destination is well worth at least a day of your travel schedule, if not more!
Things to Do in Nara
With the city acting as the capital of the Nara Prefecture, located in the Kansai region of Japan, Nara is home to a vast number of temples and shrines which date back thousands of years.
1. See the Giant Buddha in Todaiji Temple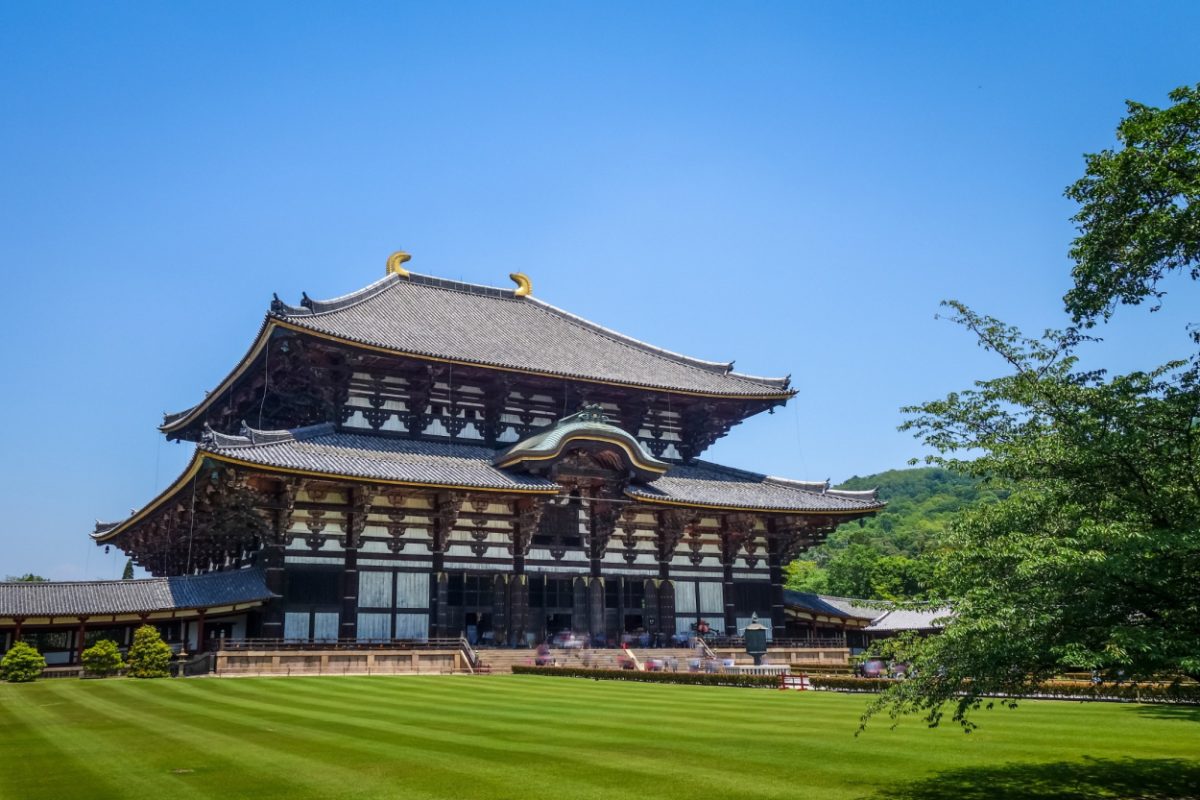 One of the most famous of these is the Todaiji Temple where the world's largest bronze Buddha statue that resides within it.
The statue reaches 16m in height, is made entirely of bronze, and is known locally as the famous Daibutsu.
Attracting thousands of visitors every year, it is commonplace for tourists to leave the Daibutsu-den (Hall of the Great Buddha) with a renewed spiritual energy due to the sheer size and magnificence of the symbol which, interestingly, cost so much to build that when it was finished in 752 AD it almost resulted in bankruptcy for the entire economy of Japan.
Despite this, the statue was complete and now stands as a great symbol and nod to Nara's importance in Japanese history.
Though often dwarfed by the statue, the Hall of the Great Buddha is also home to a lesser-known attraction; a pillar with a hole in the middle. It is said that any children who squeeze through the hole will experience enlightenment – an age-old tale but still a lot of fun for the young visitors!
Recommended Tours:
All must-sees in 3 hours – Nara Park Classic Tour
Half-Day UNESCO Heritage & Local Culture Walking Tour
2. Meet the Deer at Nara Park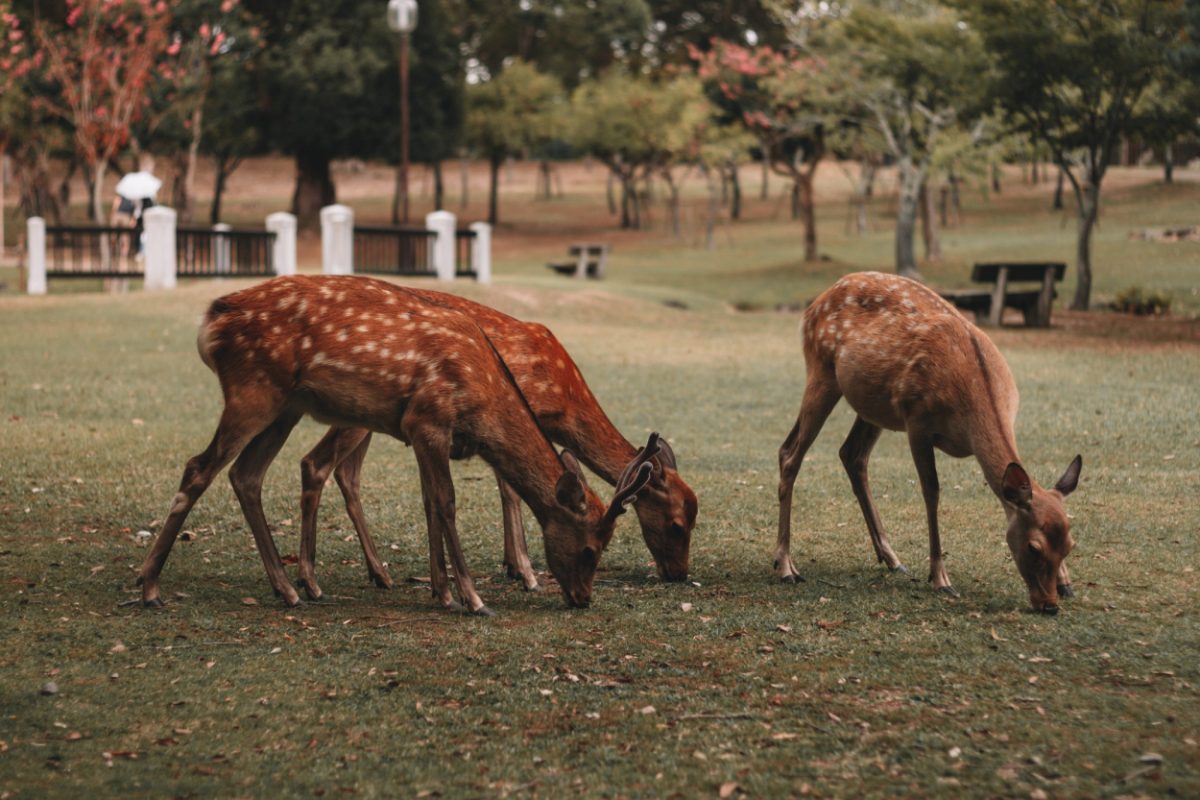 Nara Park is the most famous in the entire Nara probably. Nara Park homes around 1,200 deers at any given time and they wander around wherever and whenever they please.
Nara Park was created in 1880 and is one of Japan's oldest parks, referred to officially as a Place of Scenic Beauty.
Inside the park, visitors can find the Nara National Museum and the aforementioned Todaiji Temple, as well as source an authentic matcha tea and relax, enjoying the bustle of locals and tourists alike.
An ancient legend states that the God named Takemikazuchi arrived in the city of Nara on the back of a white deer in order to protect the then-capital – ever since deer have been regarded as a heavenly protector of the city and as such are free to roam all around Nara, especially through Nara Park.
Though the deer were officially stripped of their divine status following WW2, the city kept them on as national treasures with legal protection. The animals are such a tourist attraction that street sellers even sell deer snacks to visitors, just so that they can have their chance to feed one of the heavenly creatures.
3. Wander Through Isui-en Garden
Another thing Nara is recognized for is the spectacular gardens it celebrates; the most notable perhaps being the Isui-en Garden.
Surrounding the great Todaiji Temple, the Isui-en Garden is a great stop on your way home from the previously discussed spiritual adventure.
Pathways run all around and through the garden, and there is a large pond surrounded by incredible flowers and trees. And that's not all – another, and one of the best, natural phenomenons of Nara is the presence of deer.
4. Visit the Kasuga-Taisha Shrine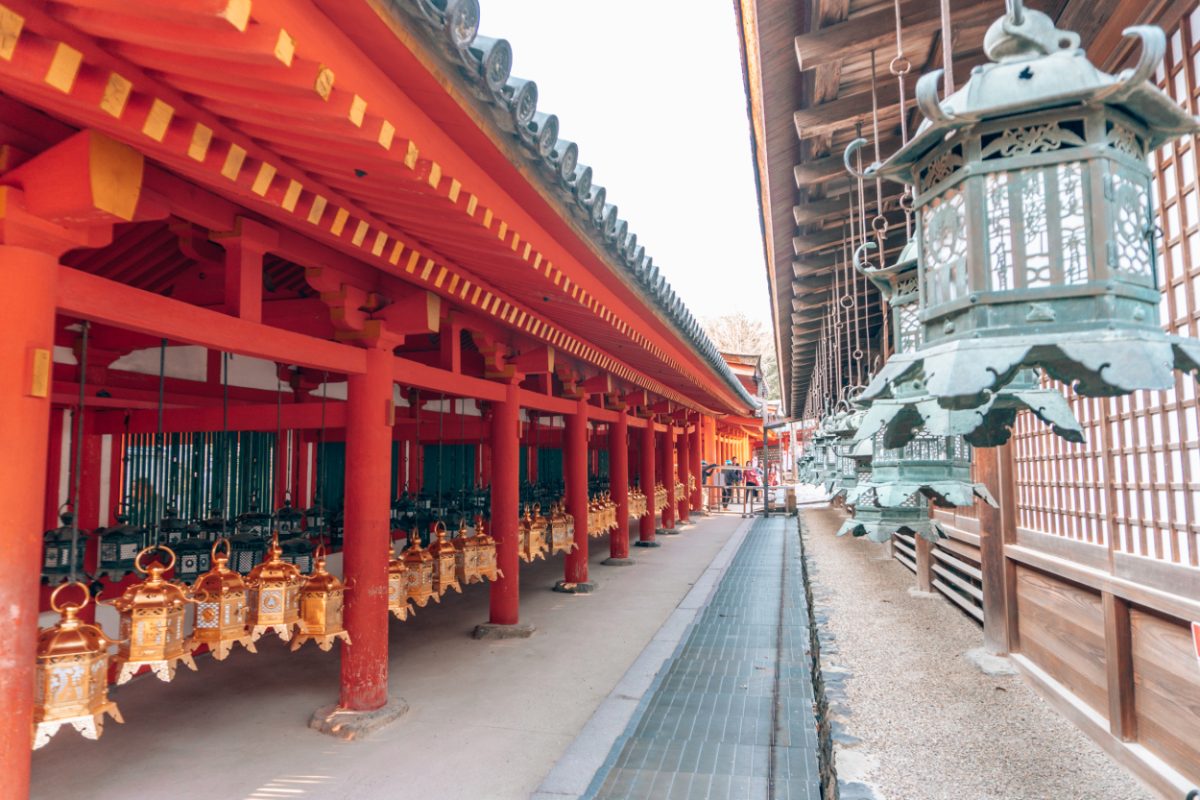 Earlier we mentioned the Kasuga-Taisha shrine for its lantern festival, but that is not to say that February and August are the only times worth visiting.
The shrine is located up in the hills above Nara Park, and is one of the most celebrated Shinto Shrines in Japan – as well as a UNESCO World Heritage site.
The famous lanterns are made from stone (outside) and bronze (inside) and there are roughly 3,000 across the whole site, with some even decorated in a fine gold leaf.
An interesting thing to note about Japan is that tradition states the Shinto Shrines must be rebuilt every 20 years; Though that may seem completely over the top and like a huge amount of effort, to the Japanese it symbolizes renewal and a celebration of architecture.
The current Kasuga-Taisha Shrine however hasn't been touched since 1863, aside from the need to replace the roof every couple of decades.
As a tourist, there are a couple of extra things to enjoy besides the architecture and lantern spectacle, including a small stall where lovers can write down their secret wishes and hang them up alongside the many thousands of past wishes.
You can also observe pilgrims who still utilize the shrine for its original active purpose, despite the many tourists and visitors walking around!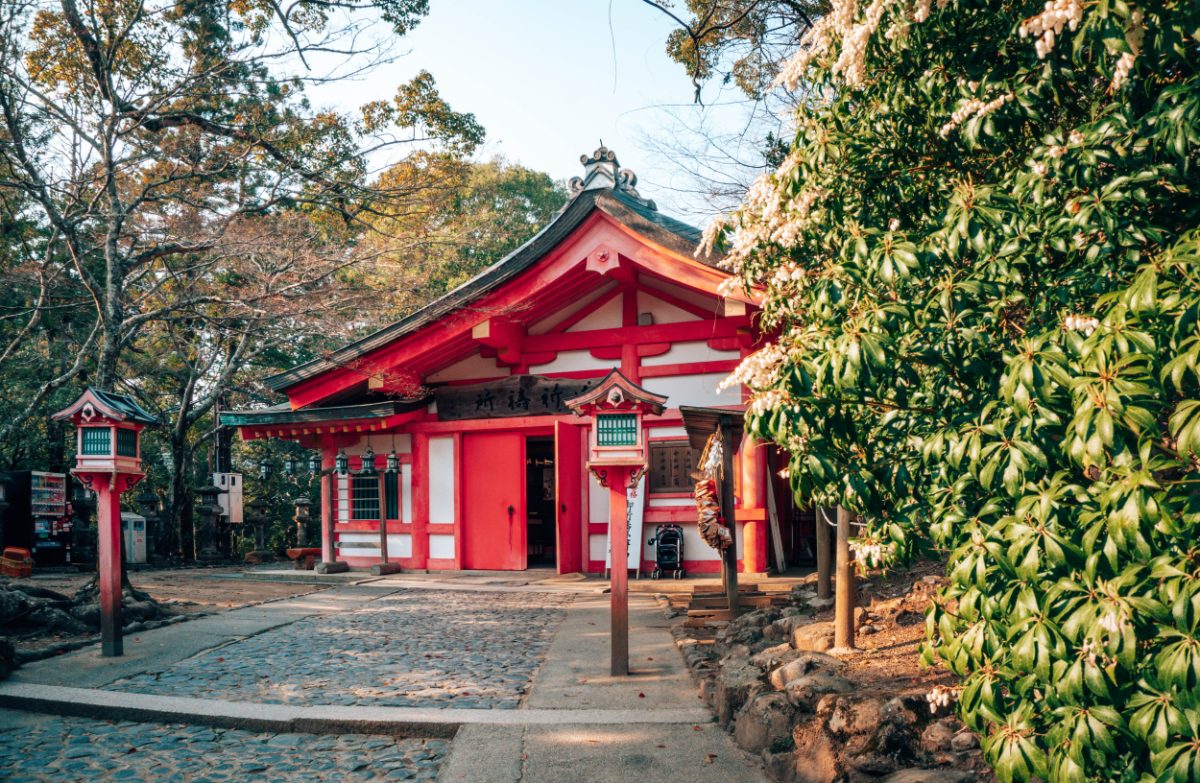 5. Explore the Oldest Wooden Building in the World
Another temple now, and this is one that is well worth a visit for real history lovers – as it's the oldest wooden building in the world.
Called the Horyu-ji Temple, this icon is known as the temple of the flourishing law and is home to a treasure hall filled with some truly incredible artwork dating back thousands of years.
Pause for a minute: you may be wondering why I'm suggesting so many temples – but trust me. Every temple really is more beautiful than the last, and with each offering its own small part of history and wonder, they are all well worth a visit.
6. See the Lock-Shaped Islands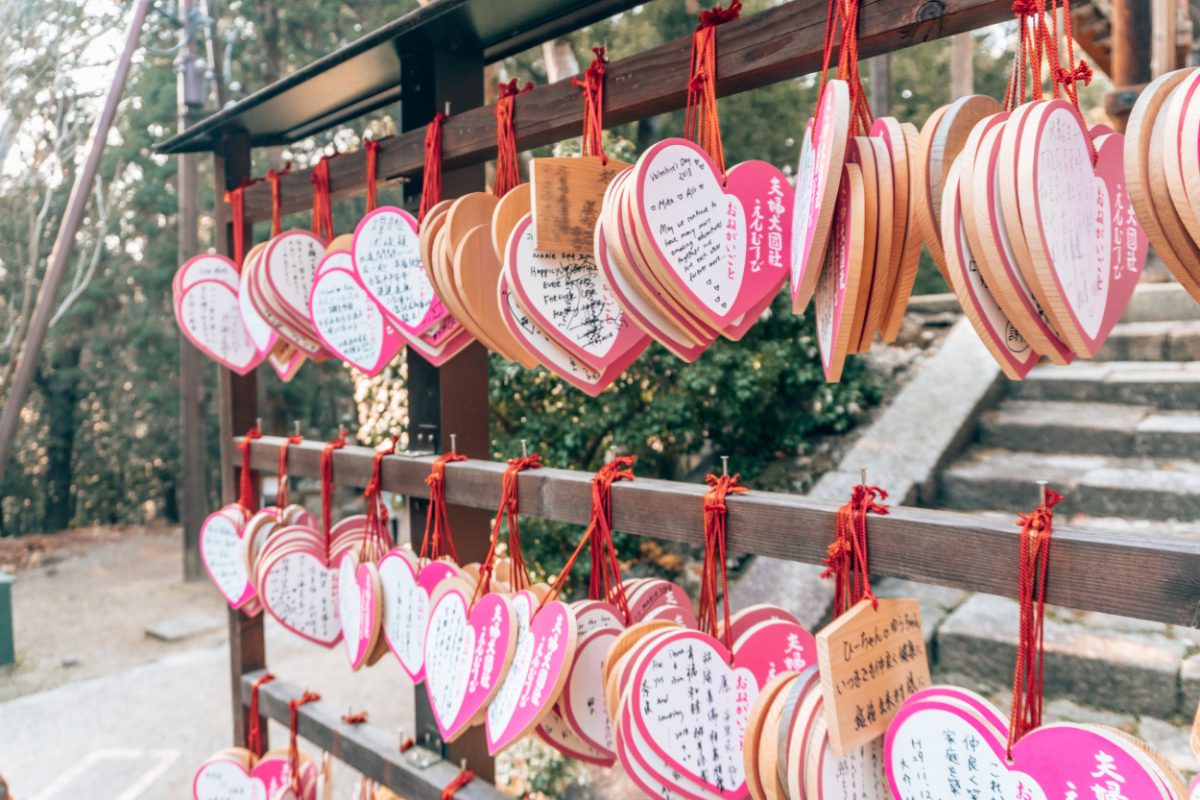 If you get the chance to fly over the city of Nara, you may look down and see an island in the shape of a lock – it's not an accident.
These lock-shaped islands are home to the Kofun (ancient) tombs and are surrounded by a moat which is intended to keep the visitors away.
The tombs hold the bodies of former emperors and only experts selected personally by the Imperial Household are allowed in. As such, Western Scientists have never been inside and so the contents remain widely unknown. A mystery that is well worth a visit!
7. Wander Around the Naramachi District
Last on our list gives you the opportunity for some downtime; exploring the streets of old buildings, indulging in some authentic Japanese cuisine, and finding yourself a souvenir or two.
Known as Naramachi, this is a traditional district full of shops and restaurants, offering plenty of chances to try some new things while losing yourself in the ancient atmosphere that somehow remains ever strong.
One of Nara's most popular dishes is Somen noodles, and it is believed that Nara is in fact where Miwa Somen was first created, using the soft water from the springs of Mount Miwa. Much like the ramen we enjoy in Western culture, the dish consists of noodles made from wheat flour and served in a flavored broth.
8. Take a Tour of Nara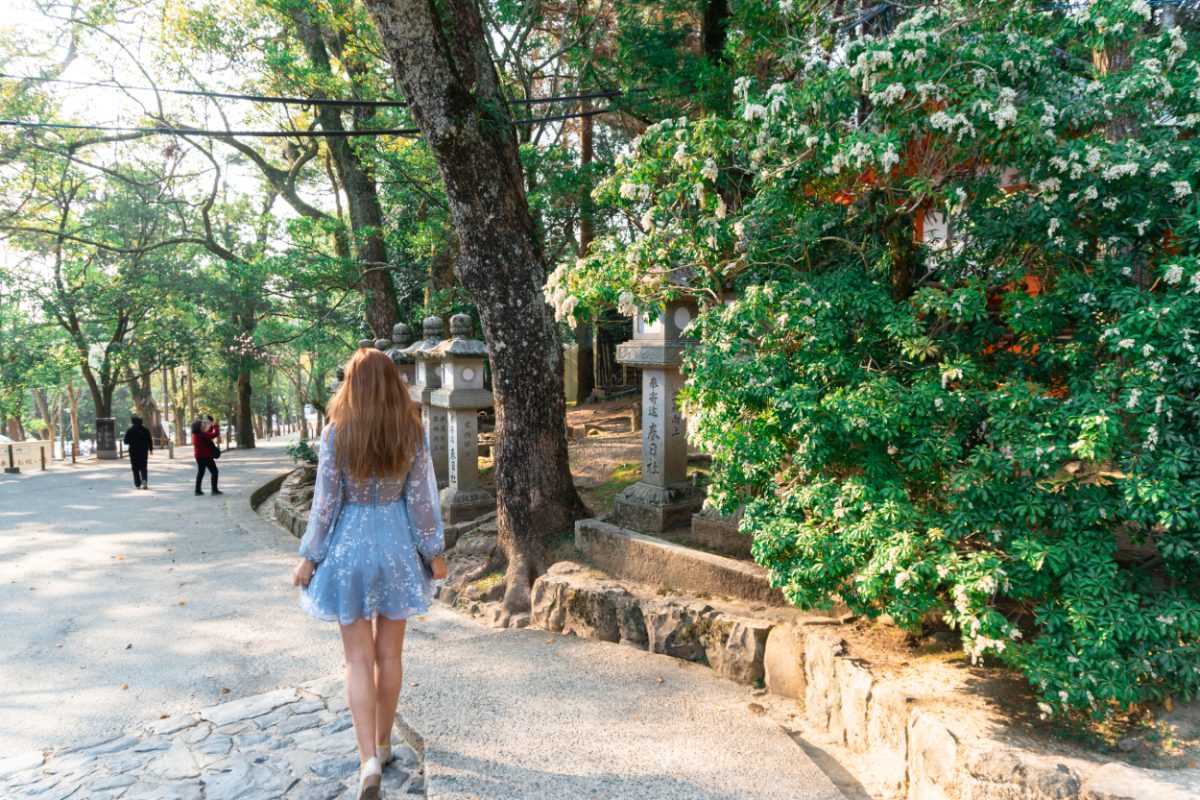 If you want to see all of the above accompanied by a knowledgeable local guide, it's a great idea to take. a tour.
Pick one that covers a little bit of everything or focuses on a particular area of interest, with all this variety, I'm sure you can find something to suit your liking. Below is a list of the best ones!
9. Climb Mount Wakakusa
While it may not look like a mountain, this 350-meter grass-covered mound has the best view of Nara you can get.
Located just behind Nara Park, you can easily hike to the top in less than an hour. Although if you don't want to go this far, you can stop halfway where there is a flat section that still gives you great views.
If you're visiting in January, try to book your trip to correspond with the Wakakusa Yamayaki festival on the fourth Sunday of the month when they set the hill on fire!
10. Explore the Nara National Museum
The Nara National Museum is an amazing museum dedicated to Buddhist art and is split into two buildings. The permanent collection of images is located in the oldest building whereas the newer building holds temporary exhibits.
So even if you've been here before there's probably something new for you to see.
Here you can see around 100 different statues of Buddha plus some dating back to the 25th century BC!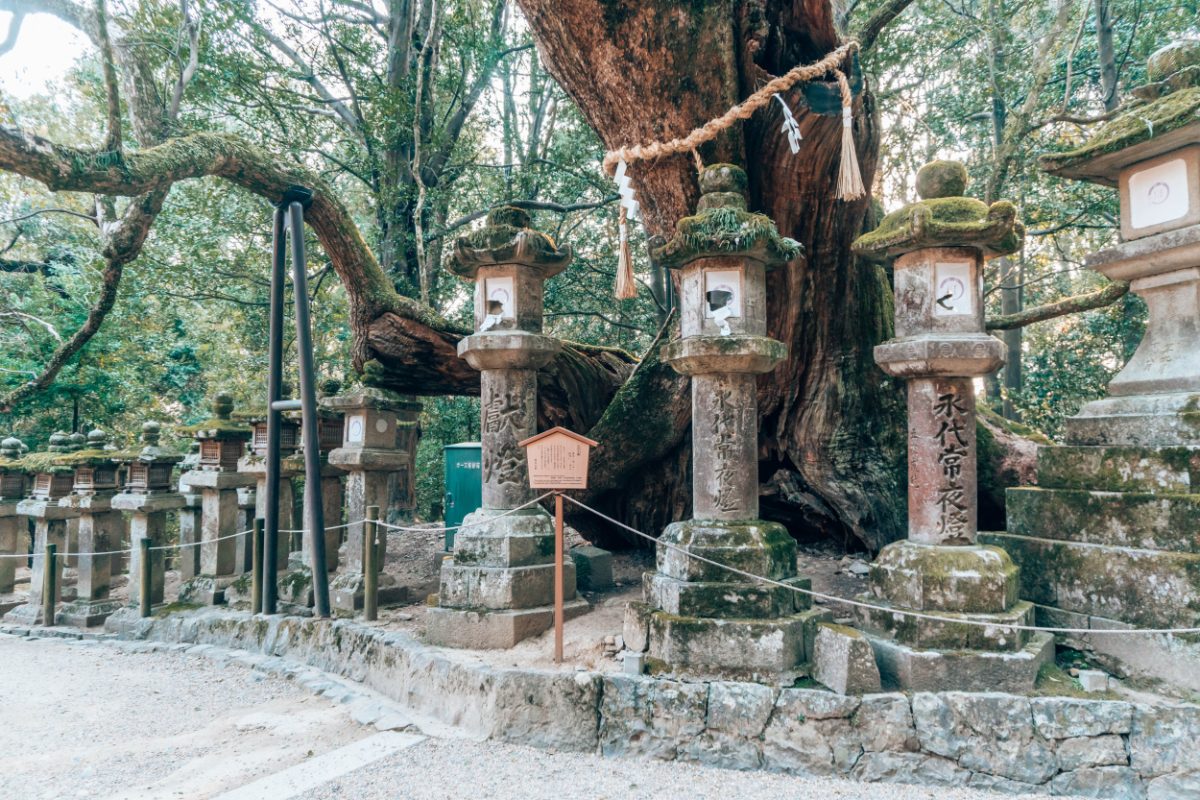 ---
Staying in Nara vs Day Tripping
Being located very close to both Kyoto and Osaka, there really are benefits of both taking a day trip or staying a night or two in Nara.
Whichever one you choose will depend on your time requirements, interests, and personal preferences.
Nara Day Trip
If you are short on time, you can easily visit all the major attractions in Nara within one day while staying in Osaka or Kyoto.
You can be in Nara in under an hour by train from either starting point so if you leave early in the morning, you can get a full day to see the sights.
Alternatively, you can also book a guided tour to take you from either city to Nara for a day so you don't have to worry about planning a thing.
Recommended Tours:
Kyoto and Nara 1-Day Bus Tour from Osaka
From Kyoto: Guided Day Trip to Kyoto and Nara with Lunch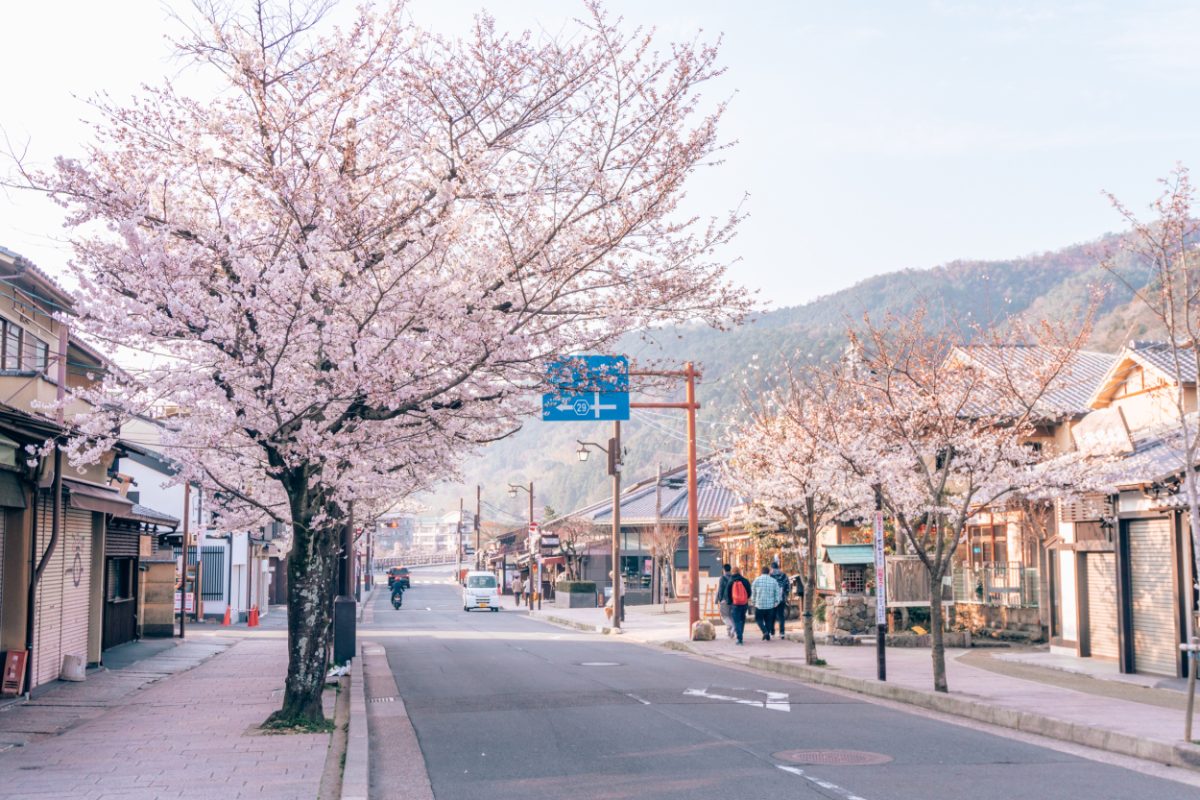 ---
Where to Stay in Nara
However, if you have a few extra days to spare in your itinerary, it's worth spending a few nights in Nara so you can explore the surrounding areas and visit places like Yakushiji Horyuji and Toshodaiji.
This also allows you more time to explore Nara itself without feeling rushed to fit everything in. Just like Tokyo, there are plenty of off-the-beaten-path things to do in Nara.
My favorite experience was waking up early and wandering around the forest and streets with only locals and very few tourists. Once the day trippers arrived it was naturally more packed and a completely different experience.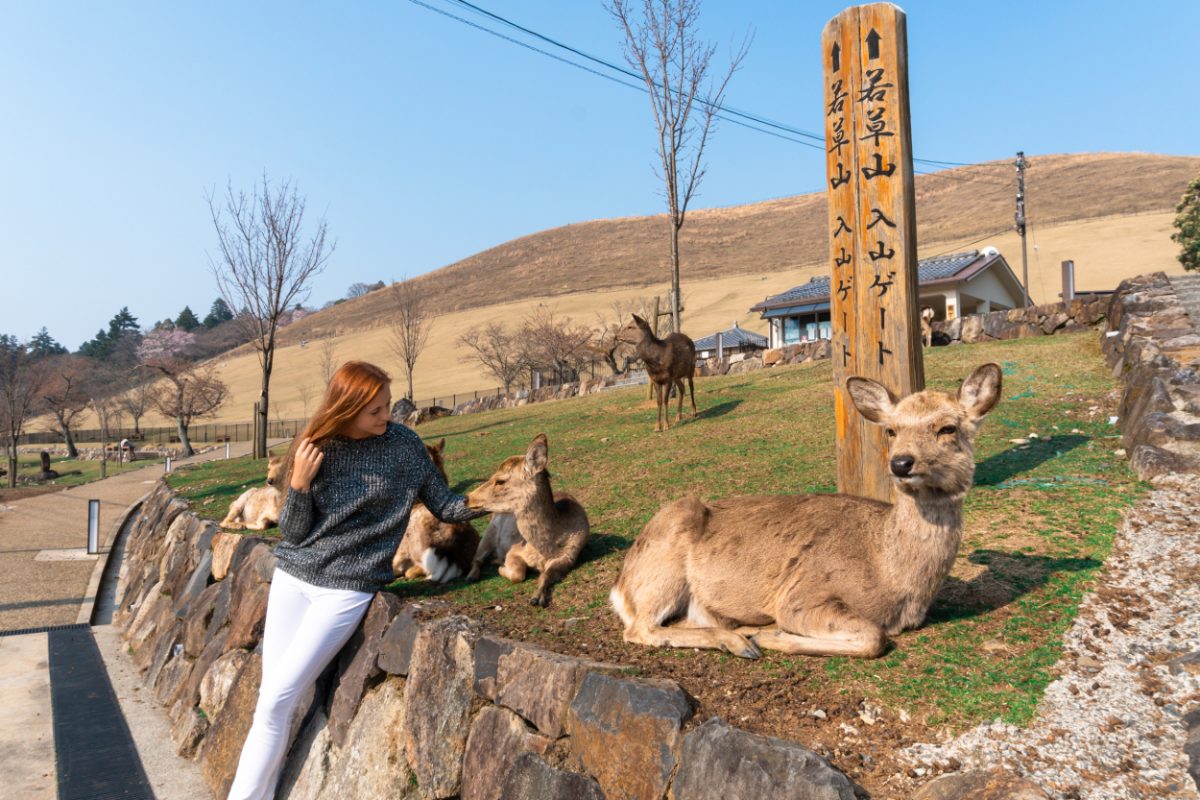 ---
Best Time to Visit Nara
The peak time to visit Japan is Spring, with the summers typically hot and humid.
Alternatively, for those looking to travel outside of the peak tourist season but still experience some of the celebrations associated with this beautiful city, February and August play host to the lantern festivals at the Kasuga-Taisha Shrine, with dance performances and 3000 lanterns lighting the temple.