The capital of Japan is one of the most exciting cities in the world. The city is alive with ancient history, strong traditions, stunning temples, and plenty of modern attractions. Tokyo is a fascinating blend of old and new. With 47 diverse neighborhoods and over 10 million people, so it's no doubt choosing the best area to stay in Tokyo can be a challenge.
Where will you stay in Tokyo on this trip of a lifetime? Keep reading for all the best places to stay in Tokyo on your next big trip, and learn about the most popular activities each area has to offer. Whether you're flying solo, with a group, or with the family, Tokyo has a place for all. So, are you ready to experience everything Tokyo has to offer?
This post has been created after my multiple trips to Tokyo (among other places in Japan). I've managed to stay and visit many districts of Tokyo and different types of accommodation – from hostels, through ryokans and luxury hotels, to themed rooms. I hope that you'll be able to pick the best area where to stay in Tokyo and the best hotel in Tokyo based on my recommendations.
Where to Stay in Tokyo – Quick Summary
(For more detailed descriptions keeps scrolling)
★ Where to Stay in Tokyo for First Time Visitors – Shinjuku
★ Coolest Area to Stay in Tokyo – Shibuya
★ For the Best Shopping in Tokyo – Ginza
★ Best Place to Stay in Tokyo with Kids – Tokyo Bay
★ Where to Stay in Tokyo on a Budget – Asakusa
★ Best Neighborhood in Tokyo for Nightlife – Roppongi
★ Where to Stay in Tokyo to See Cherry Blossoms – Ueno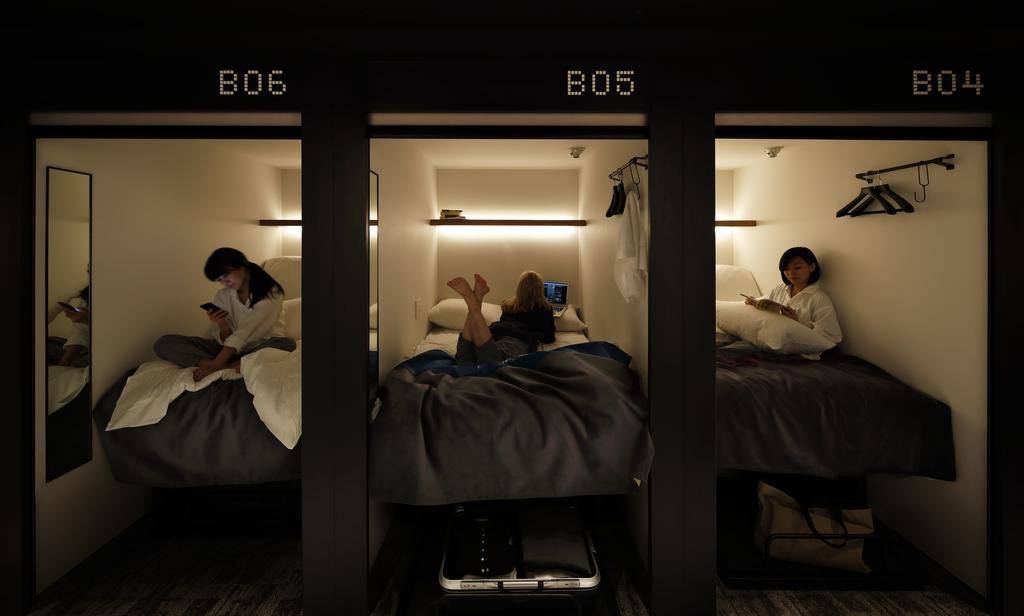 ---
Best Hotels to Stay in Tokyo:
Best Luxury Hotels in Tokyo
Park Hyatt • The Peninsula • The Gate Hotel
Best Ryokans in Tokyo
Cyashitsu ryokan • Canal House
Best Themed/Artist Rooms in Tokyo
Keio Plaza Hotel • Park Hotel
Best Capsule & Budget Accommodation in Tokyo
Millennials Shibuya • Oak Zen Hostel • Book and Bed Hostel
---
Important Things to Note:
When to Go to Tokyo?
Keep in mind that choosing the best time to visit Tokyo really depends on your preferences and budget. While experiencing cherry blossoms is wonderful, ask yourself if you can deal with the crowds and pay inflated prices that usually more than double.
For cherry blossoms, you can visit about 2 weeks before the official bloom calendar and still experience (I've done it myself and can't recommend it enough!).
Other busy times to avoid are Golden Week (end April-early May), Obon (mid-August) and naturally Christmas/New Year's.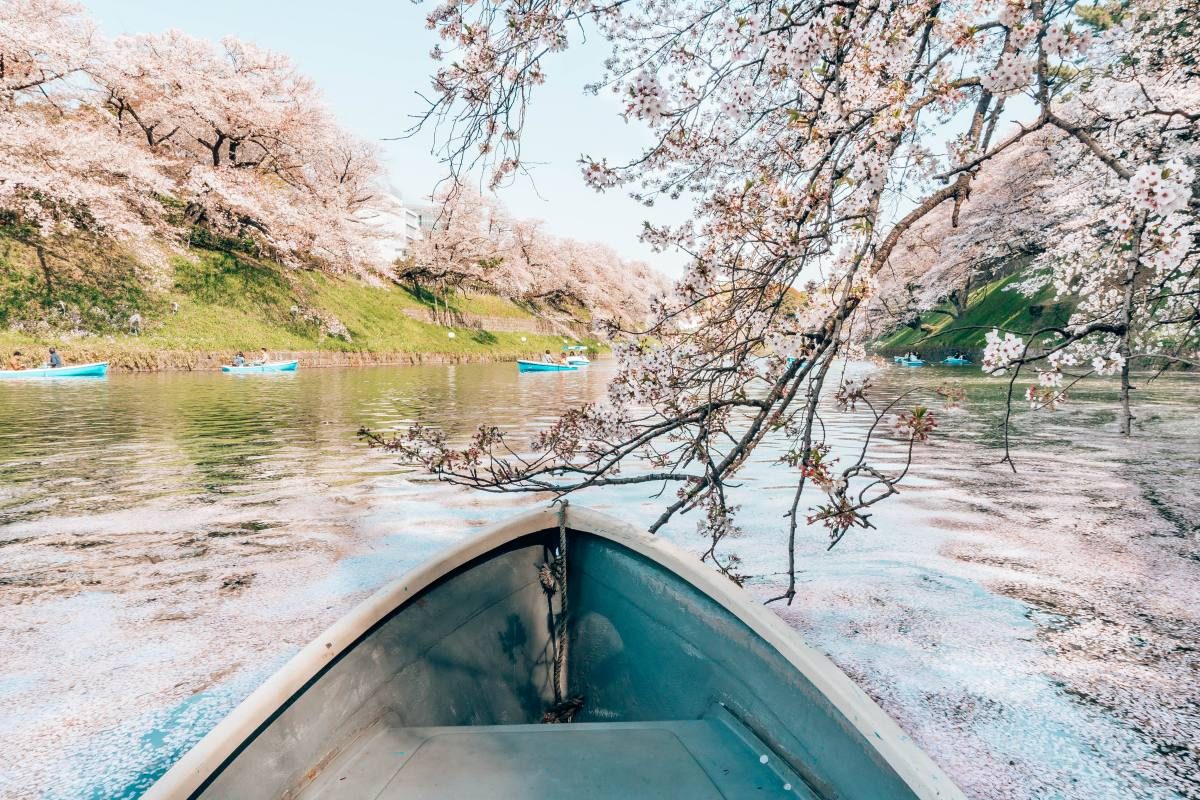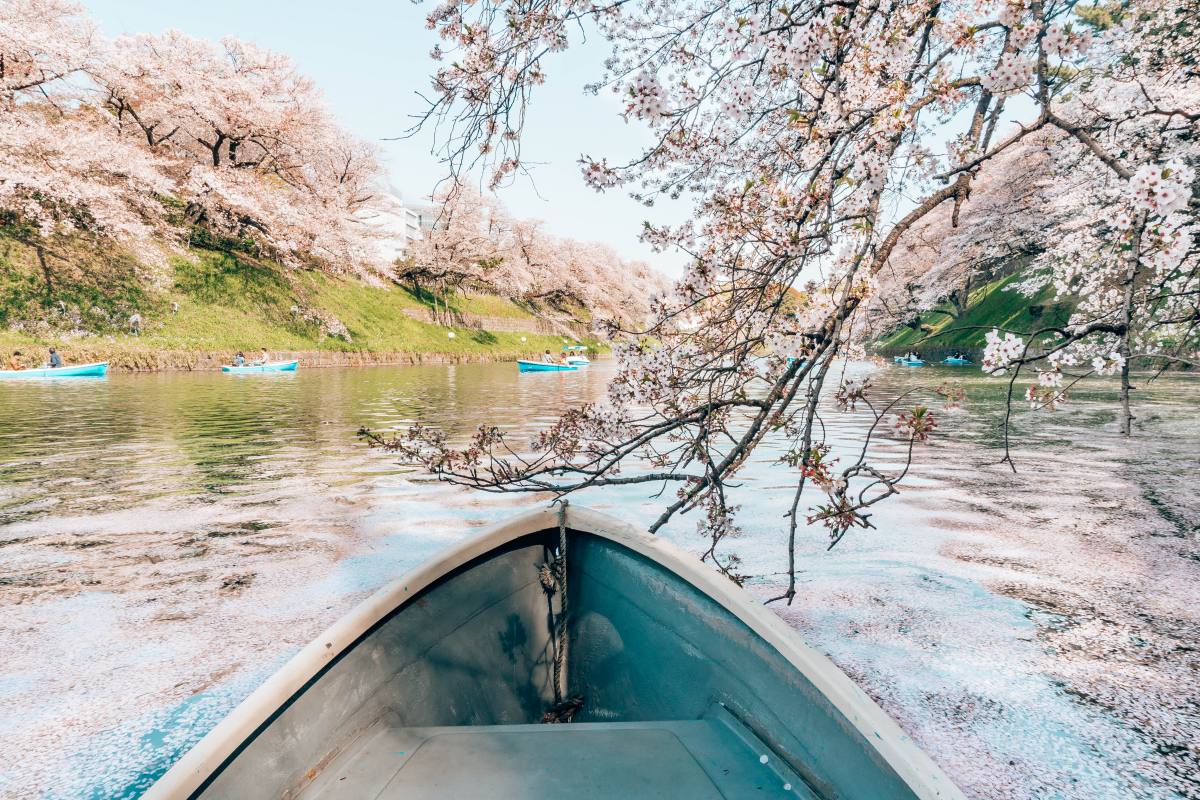 Do You Need to Book Hotels Ahead for Cherry Blossoms?
Most blogs will tell you that you need to book your hotels months in advance if you want to experience cherry blossoms or autumn foliage. Unless you have your eyes out on a specific room at a specific hotel, don't go crazy.
During my last year's visit my accommodation messed up my reservation and I had to find myself a place to stay upon arrival in Tokyo. Despite the cherry blossom season, it wasn't a problem at all. Most spots had some rooms available, and I was even able to book myself a Hello Kitty room.
Is Tokyo Expensive?
Tokyo isn't as expensive as many people think. Prices are higher than in Thailand or Vietnam, but you can definitely lower than in Singapore or Hong Kong.
The only very expensive thing in Tokyo are taxis. Plus, they are a waste of time because it's faster to get around with a train or metro. Hence why I recommend staying in hotels near either JR Yamanote line or Tokyo metro station.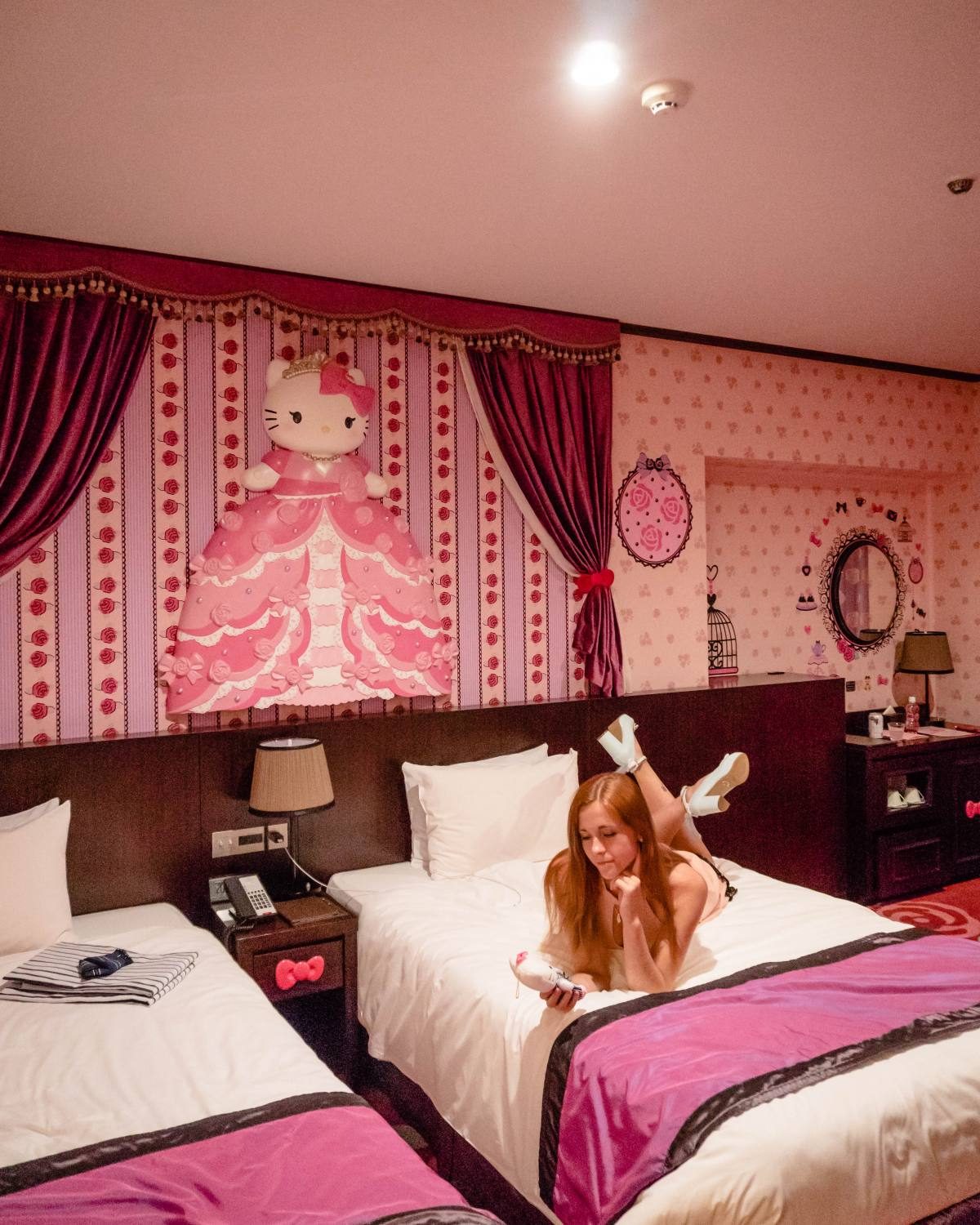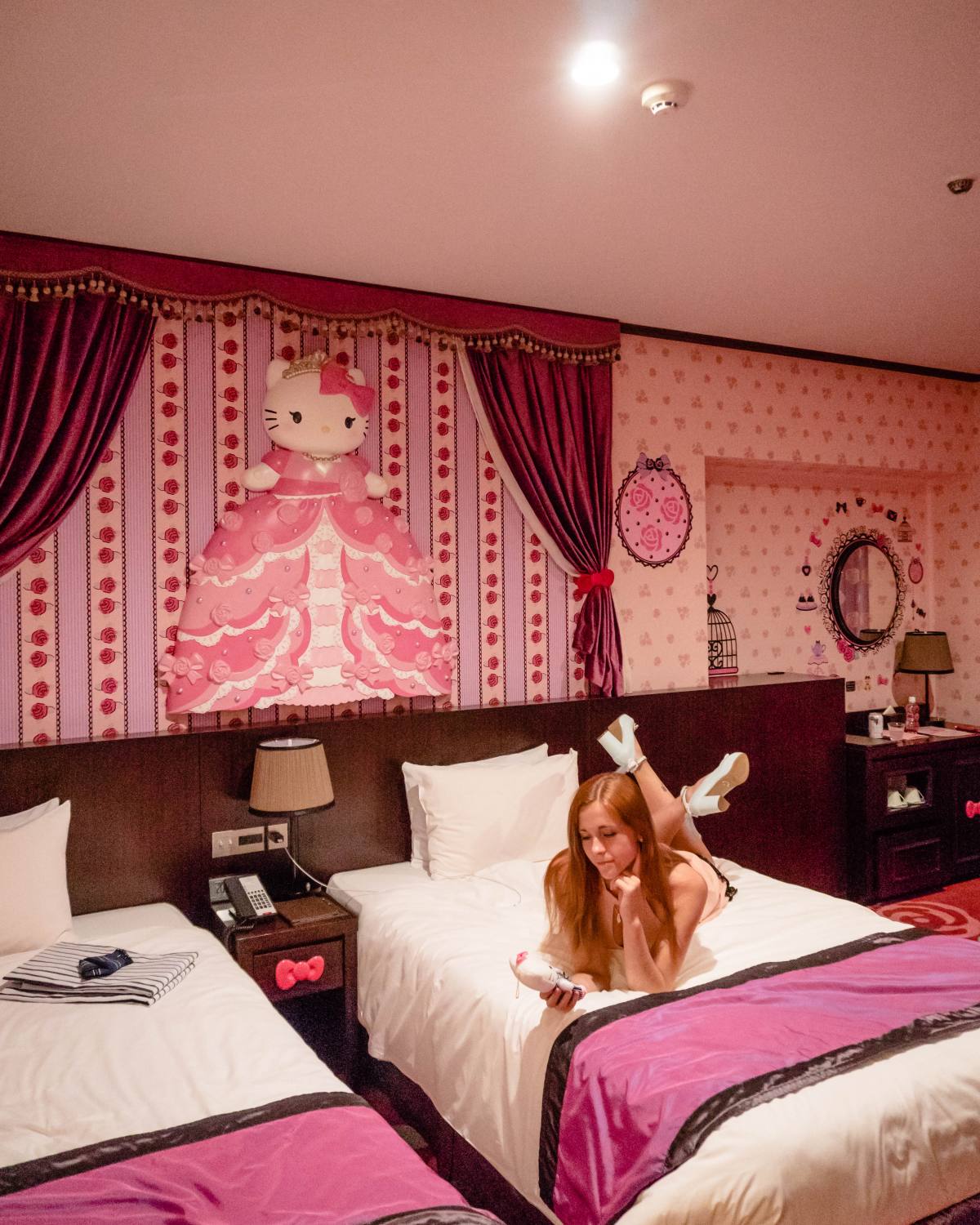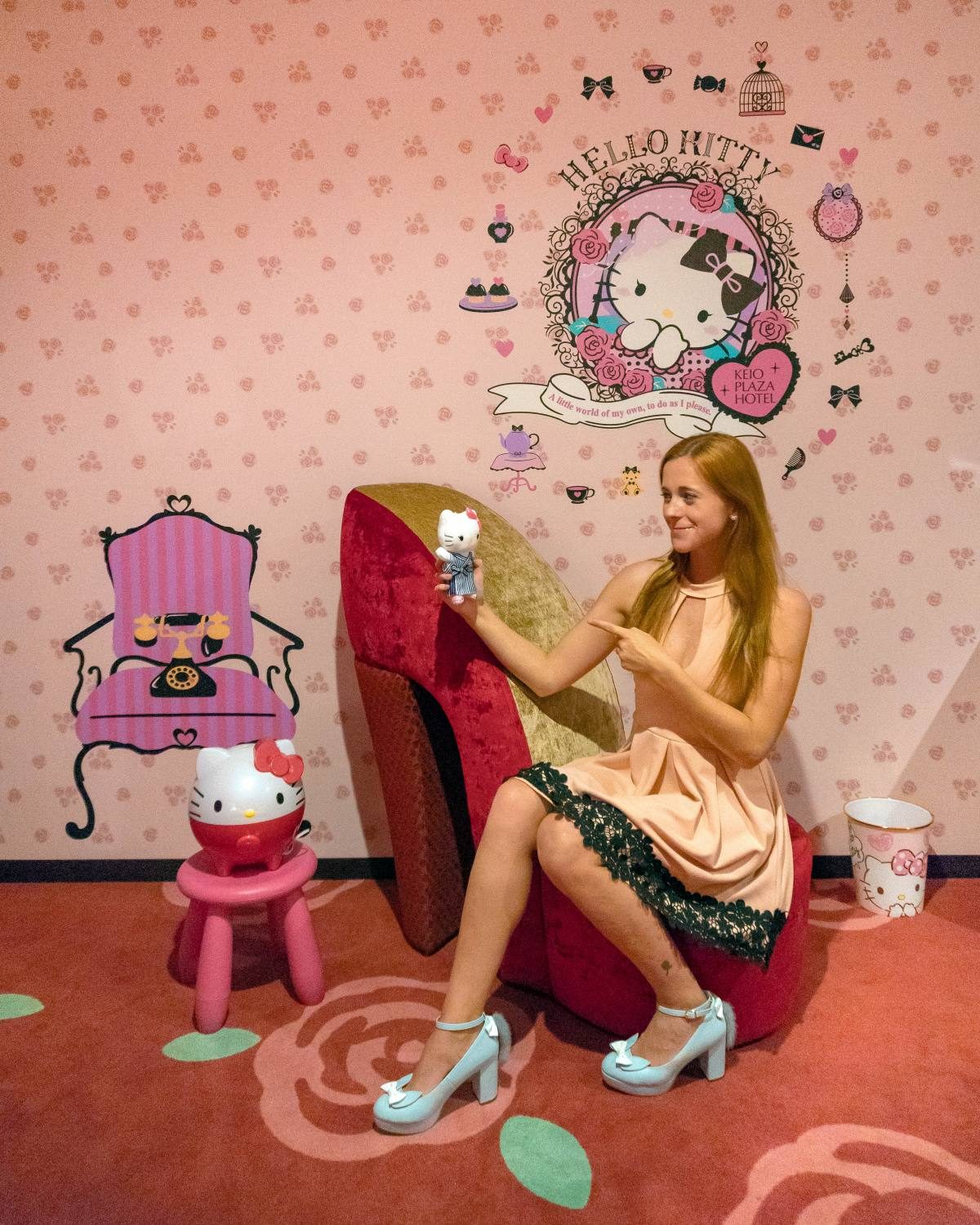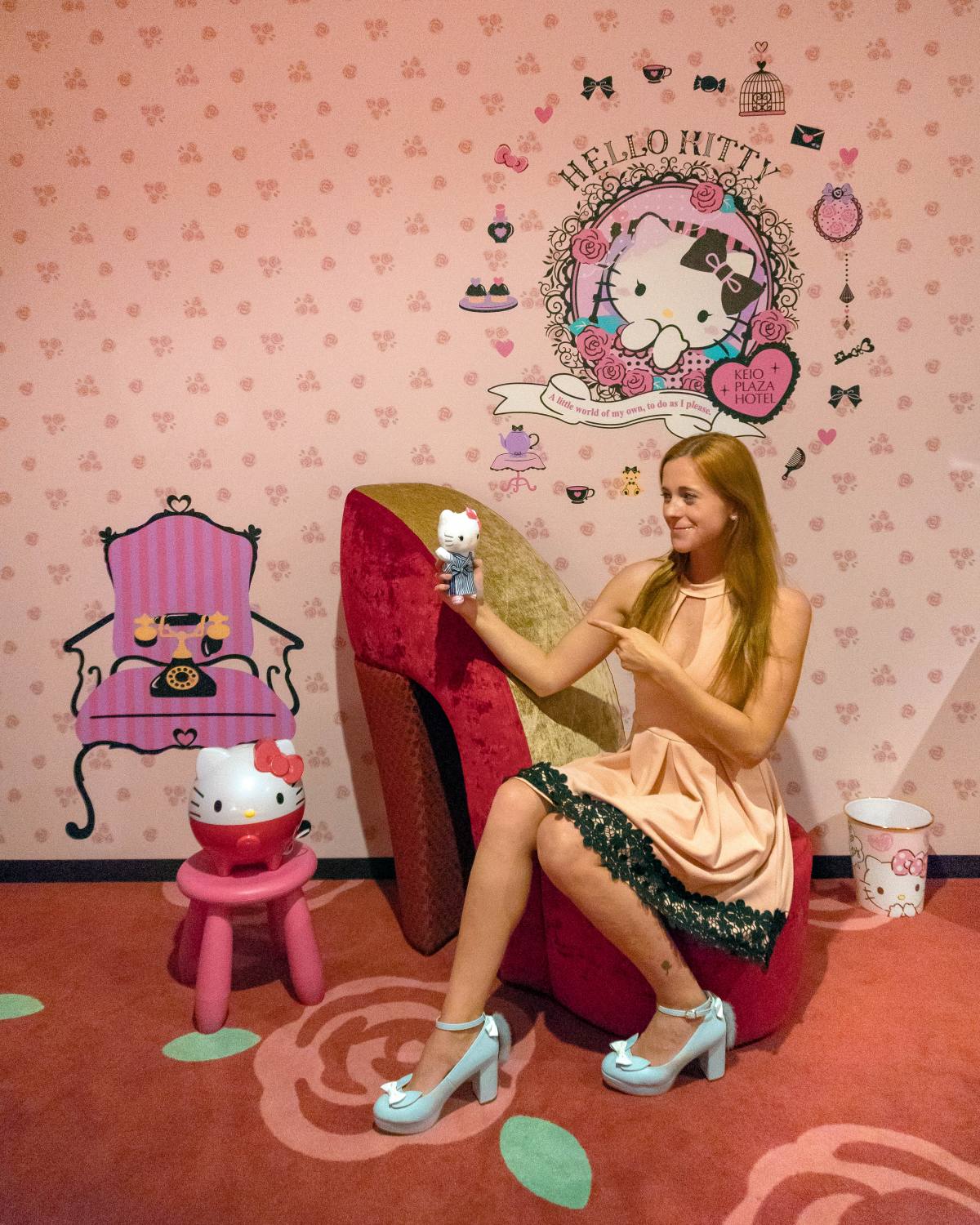 ---
Tokyo Neighborhoods:
Shinjuku
One of the most famous areas in Tokyo is by far the thrilling Shinjuku neighborhood. If you want to be in the middle of all the action and excitement Tokyo has to offer, Shinjuku is for you.
The massive skyscrapers, stunning skyline, and bright neon lights are guaranteed to grab your attention. There are so many sights to see and attractions in Shinjuku that travelers can easily spend their entire stay in Japan, exploring just this neighborhood. The most impressive thing about Shinjuku is that although it's always buzzing with people, there are places of tranquility spread throughout.
For example, Shinjuku Central Park, the park serves as a haven for those who love nature in the bustling big city. There you will find waterfalls, shrines, and Japan's famous cherry blossom trees. Many locals and visitors will grab some classic Japanese street food like yakitori, and head over to the park for a picnic.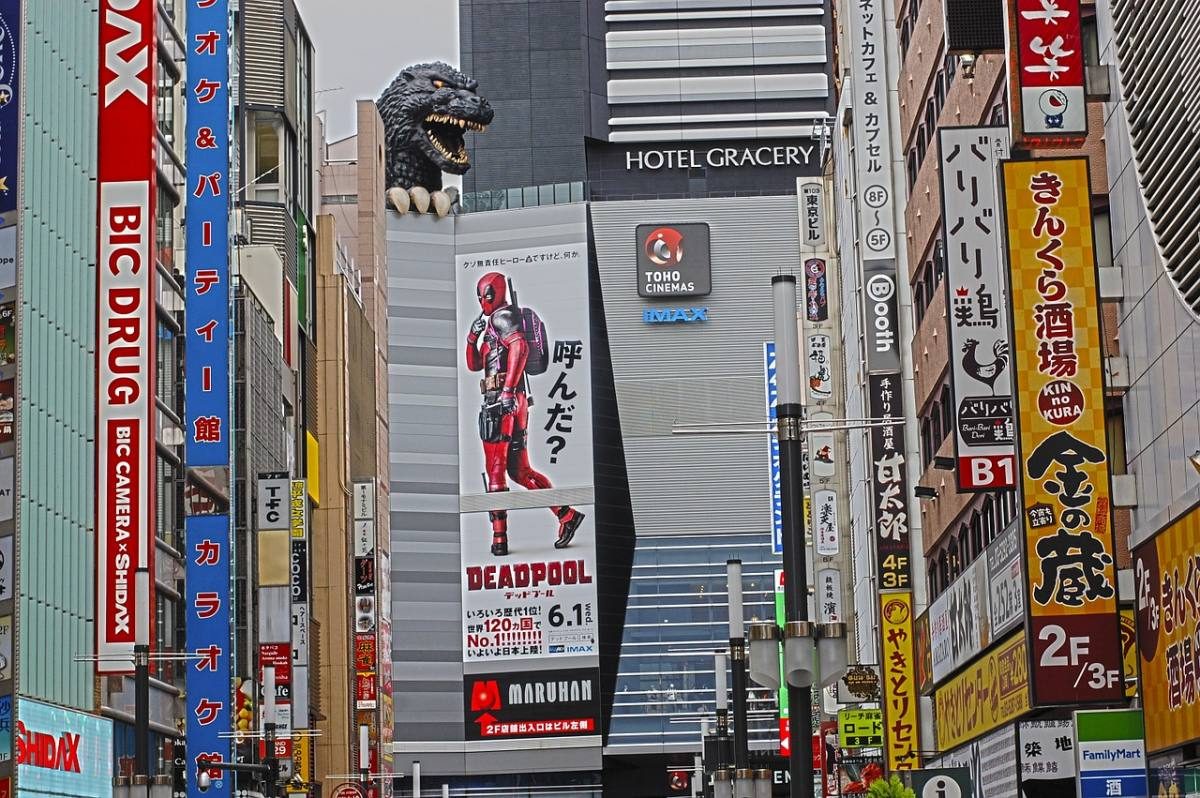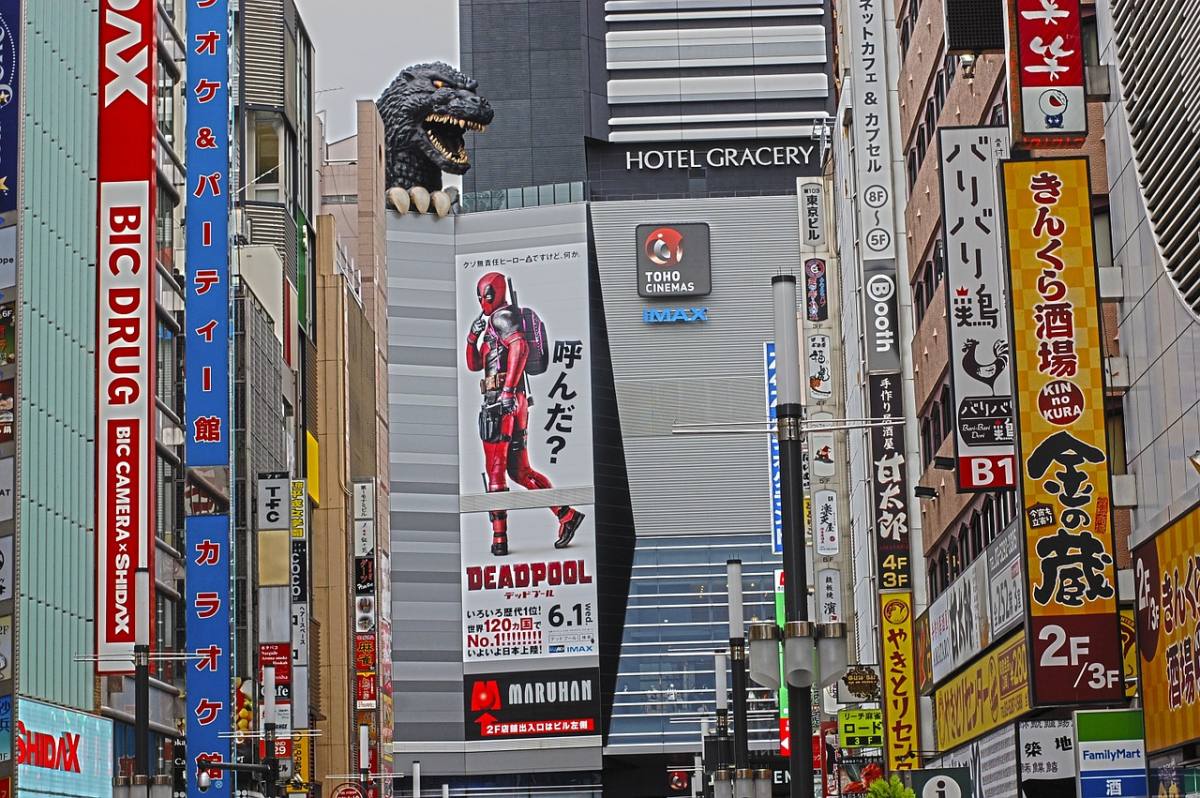 Top 3 Activities in Shinjuku:
1. Be sure to check out the Yotsuya Fire Museum while on your visit. The museum has interactive exhibits kids can enjoy as well. Want to know the best part? – It's free! Just be sure to pick up a pass at the reception and return it when you're done.
2. Enjoy some of the best Japanese street food; eating is one of the number one things to do while in Shinjuku. For those with a brave pallet, be sure to try the octopus balls, and for folks who enjoy sweets, some of best mochi, and red bean paste cakes in the world can be found on the streets of Shinjuku.
3. If you need another break from the big city head over to Shinjuku Gyoen. Cherry blossom lovers will be delighted by the beautiful blooms, and even though it can get busy, it doesn't ever feel overwhelming. Many say there's a magic about it.
Fun Facts About Shinjuku
The Shinjuku Train Station was named the busiest train station in the world by the Guinness Book of World Records.
Shinjuku is home to 18 Michelin-starred restaurants.
There are 328,000 residents in Shinjuku, and 10% of the residents hail from outside of Japan, making Shinjuku the most diverse area of Tokyo.
Luxury:
Keio Plaza Hotel
Big, stylish and fancy luxury hotel with restaurants and shops. Rooms are gigantic and some offer a view, but in my opinion the best part of this spot are Hello Kitty themed rooms.
Check Prices On:
Budget:
Book and Bed Shinjuku
Iconic capsule-style hostel where you sleep surrounded by books. It's a very quiet and relaxed spot, but nearby all the buzzing attractions of Shinjuku.
Check Prices On:
---
Shibuya
As one of the main hubs of modern Tokyo, there's no doubt Shibuya is the best area to stay in Tokyo to experience the city in all its glory. Perfect for first-timers visiting Japan, Shibuya has it all.
Plus, Shibuya is centrally located making it easy to connect to airports or anywhere within central Tokyo. If you're planning some off the path exploration, then Shibuya is your place.
Chances are you have heard about Shibuya Crossing. It's the largest pedestrian crossing in the world. Expect to see hundreds or even thousands of people crossing at one time. Shibuya crossing is easily one of the most recognizable landmarks in Tokyo, and in Japan! Many who cross it say it's like a giant beating heart, it's constantly filled with people crossing in two-minute intervals.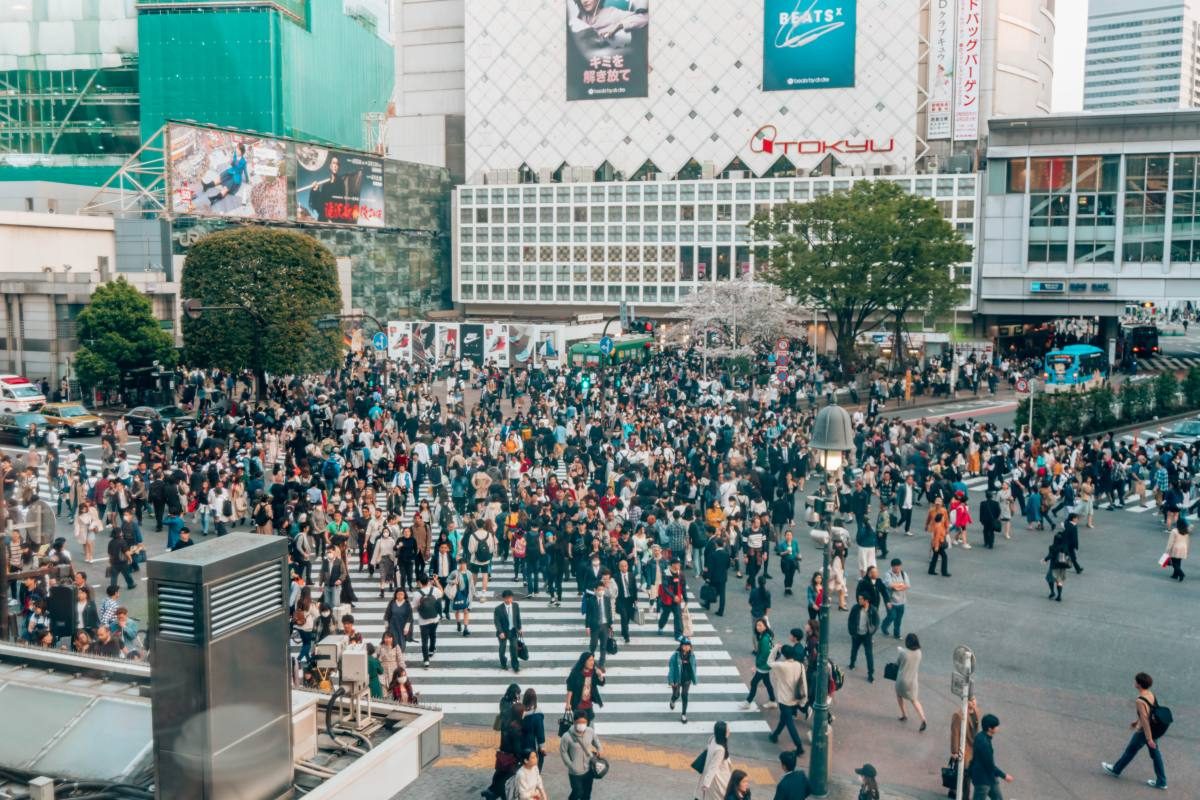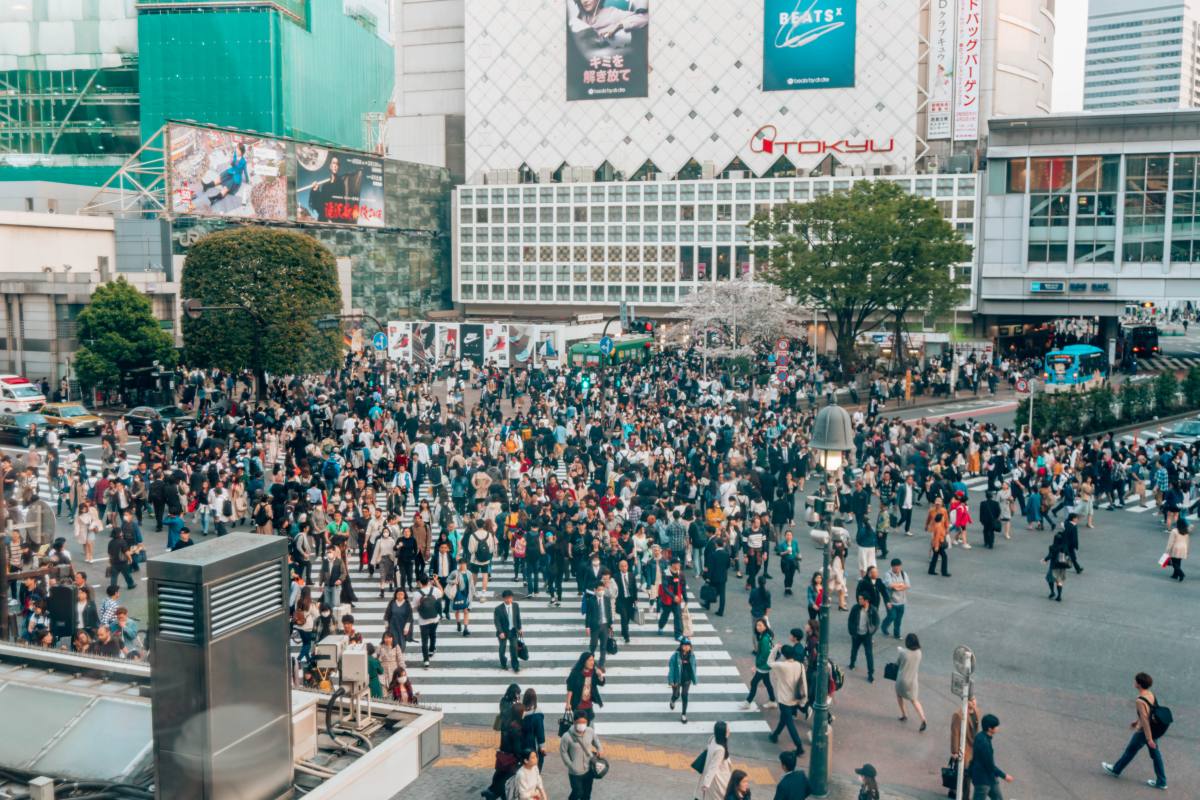 Top 3 Activities in Shibuya
1. Experience the wild nightlife in Shibuya. While on your trip jam out at a karaoke bar with friends, have a beer in Japanese club, or check out exclusive nightclubs like Womb.
2. Check out the Meiji-Jingu Shrine, the most opulent shrine in the city, it's dedicated to Emperor Meiji and his wife, Empress Shōken.
3. Go shopping at Shibuya 101. This place is heaven on earth for fashion lovers, from trendy clothing to unique fashion finds and accessories, expect to spend a few bucks at this massive shopping center.
Fun Facts About Shibuya
The Hachiko Statue is the most popular meeting spot in Shibuya. This statue of a dog is one of the most famous landmarks for people in Shibuya.
Shibuya Crossing is one of the most popular places in the world to take photos.
Shibuya is known for being a cultural hub for Japanese youth, and it draws in people from all walks of life. If you want to check out Harajuku fashion, Shibuya is one of the best places. You may even see Harajuku girls walking in the streets.
Boutique:
Trunk Hotel
Inspiring urban luxury hotel, in a quiet corner of Shibuya but still only a 10-minute walk to the station. Entirely environmentally friendly spot.
Check Prices On:
Budget:
Millennials Shibuya
Probably my favorite place to stay in Tokyo. It's a spotless clean semi-capsule hotel, very modernized with special alarm clocks that will lift your bed to wake you up. They have a co-working space, fully equipped kitchen and many bathrooms.
Check Prices On:
Ginza
District named after a silver coin mint that existed there. These days Ginza is the world-renowned shopping district, for major international labels including Chanel, Cartier and Bulgari.
After dark, Ginza is surely the best spot to see the neon lights of Tokyo. They advertise the hottest nightclubs in town but remember – dress properly if you want to get in, as these are upscale spots. If you're visiting during Christmas – the area will be covered in the best decorations in entire Japan.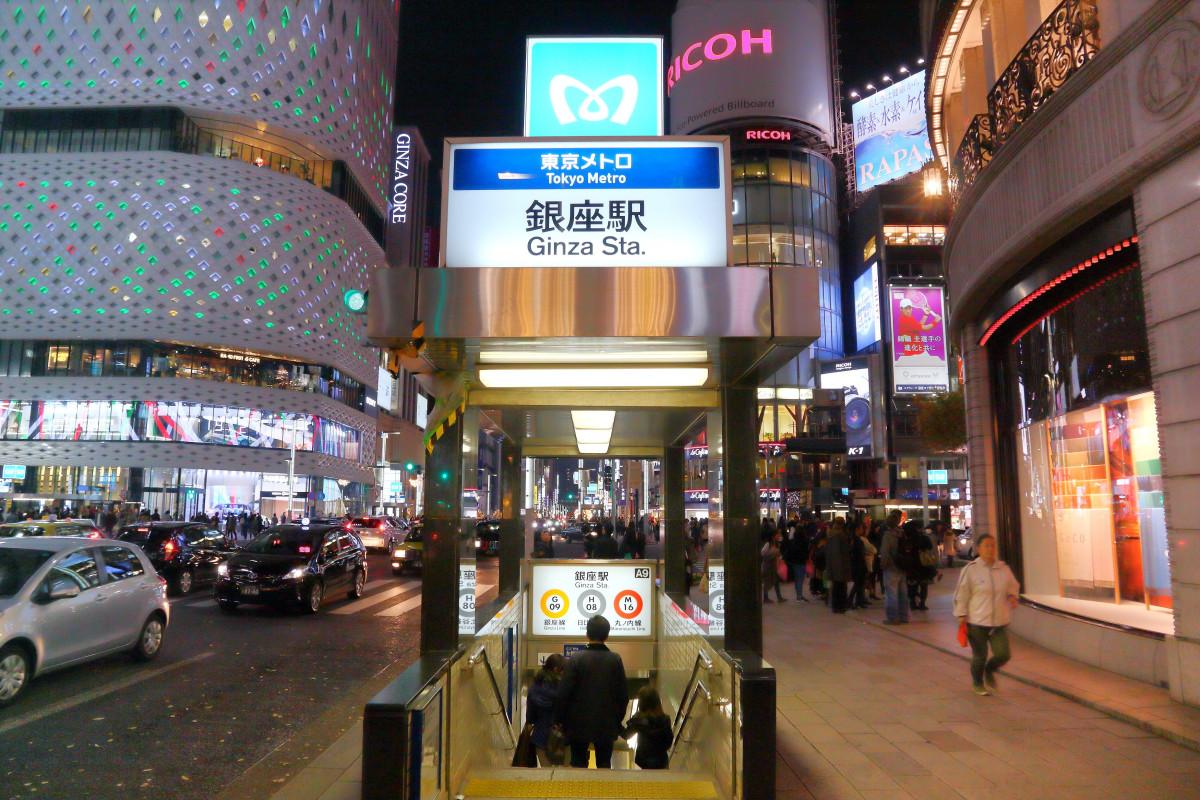 Top 3 Activities in Ginza
Shop till you drop. Really. You can finish your successful venture with a nice cocktail in the evening.
Dare to visit Hakuhinkan Toy Park, a 4 story department story full of toys. Don't bring kids unless you want to end up broke.
Catch a performance at the Kabuki-za Theatre. This performing arts centre is the most famous of its kind in the entire country, attracting 1 million visitors per year.
Fun Facts About Ginza
From 1612 to 1800, today's Ginza district was the site of a silver coin mint.
Tokyo Park Hotel
Beautiful artist hotel with fantastic views. Book a corner room if you want to have a killer view on Tokyo skyline.
Check Prices On:
Boutique:
Square Hotel
Steps from Tokyo Station. Well-equipped rooms with nice views and modern equipment. The bar on the ground floor is inviting for guests to chill at.
Check Prices On:
---
Tokyo Bay / Odaiba
Tokyo Bay is very different from the rest of the city. It's also the best area to stay in Tokyo if you're traveling with your family. There's endless hours of fun for kids at theme parks and the beaches. Kids can meet their beloved Disney characters at Tokyo Disney, or experience life under the deep blue sea at Tokyo Disney Sea.
Have you ever heard of an artificial Island of Japan? Tokyo Bay is home to only one natural island, and humans made the rest after World War II. If you or your little ones want to experience a totally new way to dine at a cafe, there's a hedgehog cafe called Chiku Chiku Cafe. The little critters are free to roam around the cafe, and guests are welcome to feed them, pet them, and play with them. Just be sure not to get pricked by one of their sharp needles!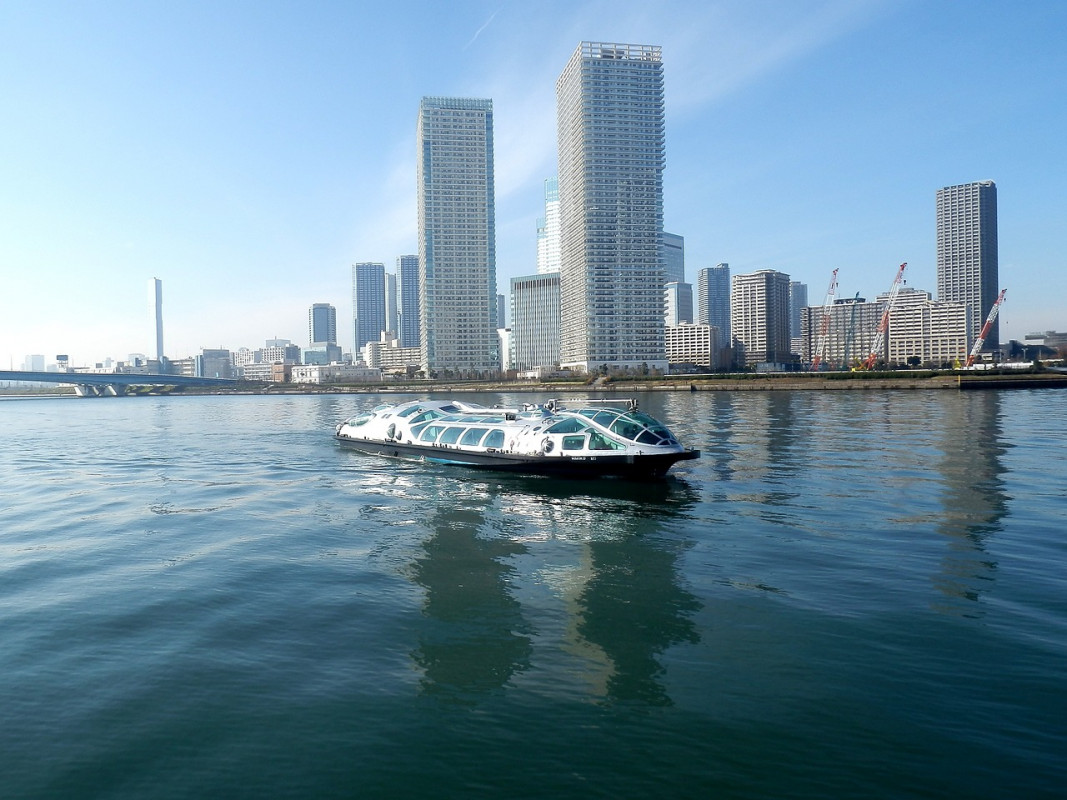 Top 3 Activities in Odaiba
1. Eat dinner on the water in one of the many 'floating restaurants.' There are loads of colorful boats equipped with traditional Japanese tables and pillows to sit on, and tasty classic Japanese dishes to munch on.
2. Take a ride on the Daikanransha Ferris Wheel. It's one of the tallest in the entire world and is one of the best spots in Tokyo to see the skyscrapers, the Tokyo Tower, and the Tokyo Sky Tree. They have a special see-through cabin as well, which allows passengers to look through the floor and ceiling.
3. The Odaiba Marine Park stretches a few kilometers and is the perfect spot for a relaxing afternoon with the family. Soak up the sun, watch the waves, check out panoramic views of Tokyo Bay. While swimming is prohibited, but the area is still well worth going to.
Fun Facts About Tokyo Bay
The Tokyo Bay Aqua-Line was opened in 1997. Back then the toll for a single car was 4,000 Japanese Yen which comes out to around $36 US dollars.
Many of Japan's most important ports are located in Tokyo Bay.
There are many artificial islands or islands in Tokyo Bay.
Grand Nikko Tokyo Daiba is the closest city resort hotel to central Tokyo. Very kid-friendly and with views over the bay.
Check Prices On:
---
Asakusa
It's no secret that Tokyo can be pricier during high seasons, but this shouldn't scare budget travelers away. You may be wondering where to stay in Tokyo on a budget. Luckily Asakusa is known to be much more budget-friendly than most places in Tokyo.
From less expensive hotels, through hostels, to reasonably priced Airbnbs, this is by far the best place to visit in Tokyo if you want to save a few bucks.
The vibe in Asakusa resembles an older Tokyo, and you'll be sure to find many craft shops and street food vendors around the streets here, so you can save on food as well.
One of the best things about staying in Asakusa is that the area is very easily accessible by foot, so if trains and public transportation in a foreign country aren't your thing, you'll be glad to know that you can get to most of the best locations in Asakusa by walking.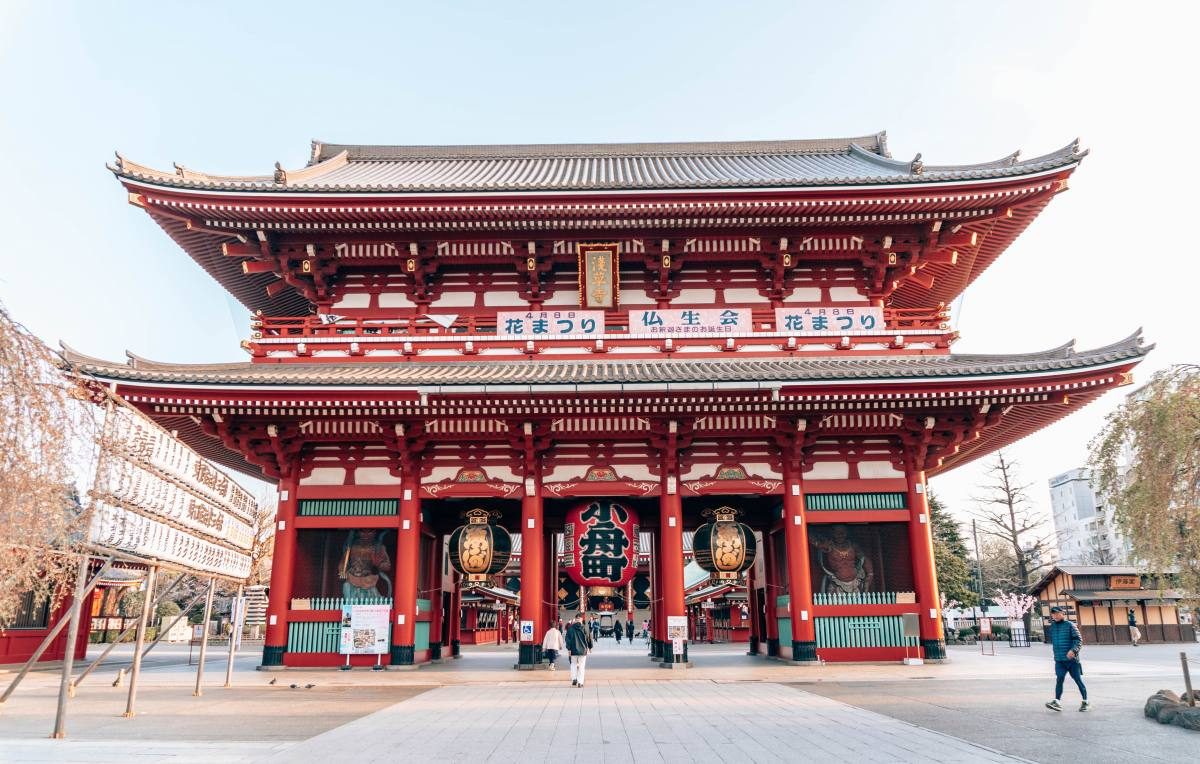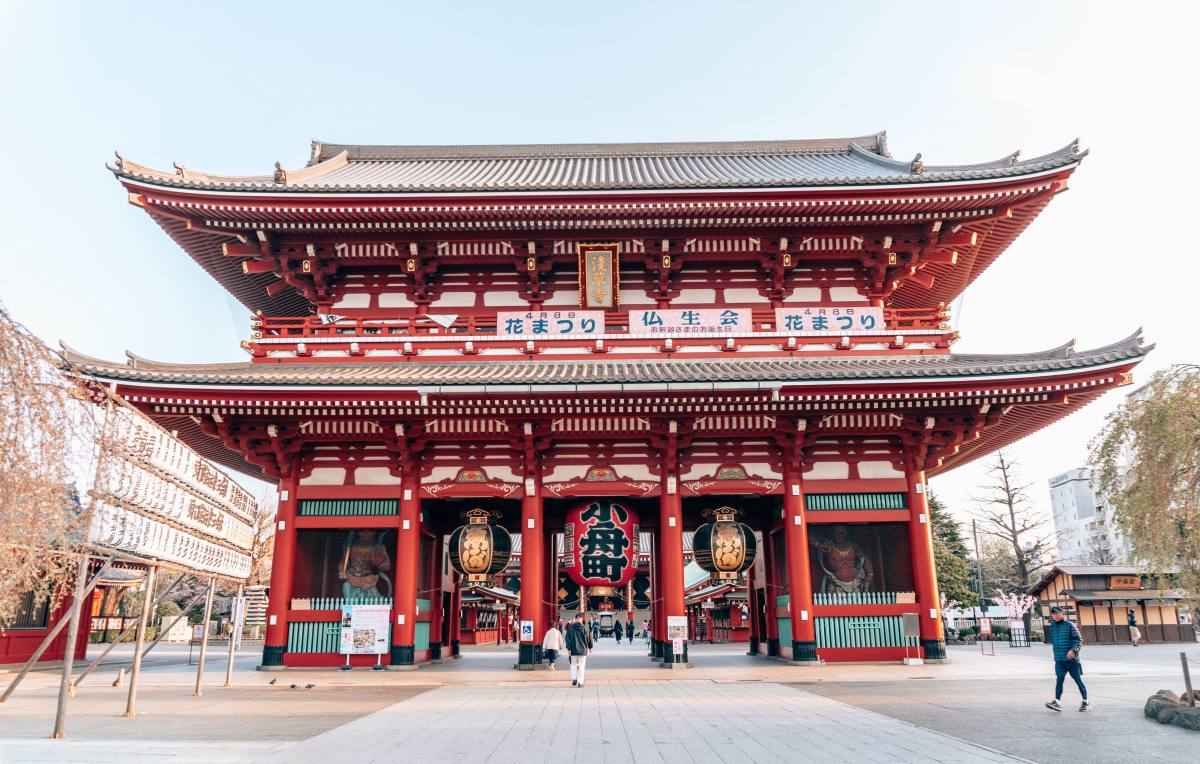 Top 3 Activities in Asakusa
1. One of the main attractions in Asakusa is Senso-ji, a Buddhist temple built in the 7th century.
2. Be sure to go shopping on Nakamise Street. The street connects the front gate and the main hall of the Sensoji temple. It's the perfect place for some retail therapy and tasting the local foods!
3. Sumida Park is free and always open. The beautiful park is a popular spot for viewing cherry blossom trees.
Fun Facts About Asakusa
Air raids destroyed large parts of Asakusa during World War II.
You can get a guided tour on a rickshaw in Asakusa if your feet get tired from walking!
Boutique:
The Gate Hotel
Right in the middle of Asakusa, this luxury/boutique hotel has awesome views over the city. Rooms are spacious comparing to most spots in Tokyo.
Check Prices On:
Budget:
Book and Bed Hostel
Probably the most well-known capsule hostel in Tokyo due to its quirky design. It has a fantastic atmosphere, but keep in mind that the pods are small.
Check Prices On:
---
Roppongi
In the past Roppongi had a bad reputation due to Yakuza presence, but today it's the neighborhood known for the most vibrant nightlife. Beyond excellent nightclubs and bars, that cater specifically to the expat community and visitors.
Thanks to the appearance of several art museums, Roppongi has also developed a reputation as a cultural center. Here you'll find some of Tokyo's most inspiring architecture, its most beautiful temples and shrines.
Top 3 Activities in Roppongi
1. The National Art Center is one of Asia's largest exhibition halls.
2. Drink and people-watch in the area. You can find many exclusive restaurants in Roppongi.
Fun Facts About Roppongi
The name "Roppongi", which appears to have been coined around 1660, literally means "six trees".
Boutique:
Grand Hyatt
Modern luxury hotel with gorgeous swimming pool. It has 10 restaurants and bars. The place even provides you with free pajamas. Bonus: check out what happens with the toilet when you enter the bathroom 😉
Check Prices On:
---
Ueno
Ueno is where many of the metro lines meet, so you'll have no issues getting anywhere in the city. It's also a top spot to see cherry blossoms. While Ueno Park might be the most popular spot to picnic under the blossoming trees, there's also a nearby Yanaka cemetery that, in my opinion, has one of the two best cherry blossoms in Tokyo (the other one is at Chidorigafuchi Park).
Many houses and shops in the area are still quite small and quaint. There are even tons of vintage shops here that sell clothing and accessories dating back to the 1920s to the 1990s. Alternative youth culture thrives in Ueno, and there are tons of underground music joints, live shows, and clubs everywhere.
This is the place for all cat lovers as well. When many of us think of Japan, our minds go directly to cats. Yanaka Ginza is a full-on cat street - cat shops, cat-themed food, plus naturally real cats wandering around.
Ueno is also the place for delicious cheap eats. If you're looking to save some money on your trip but still want to experience traditional Japanese cuisine, Ueno has many reasonably priced cafes and coffee shops.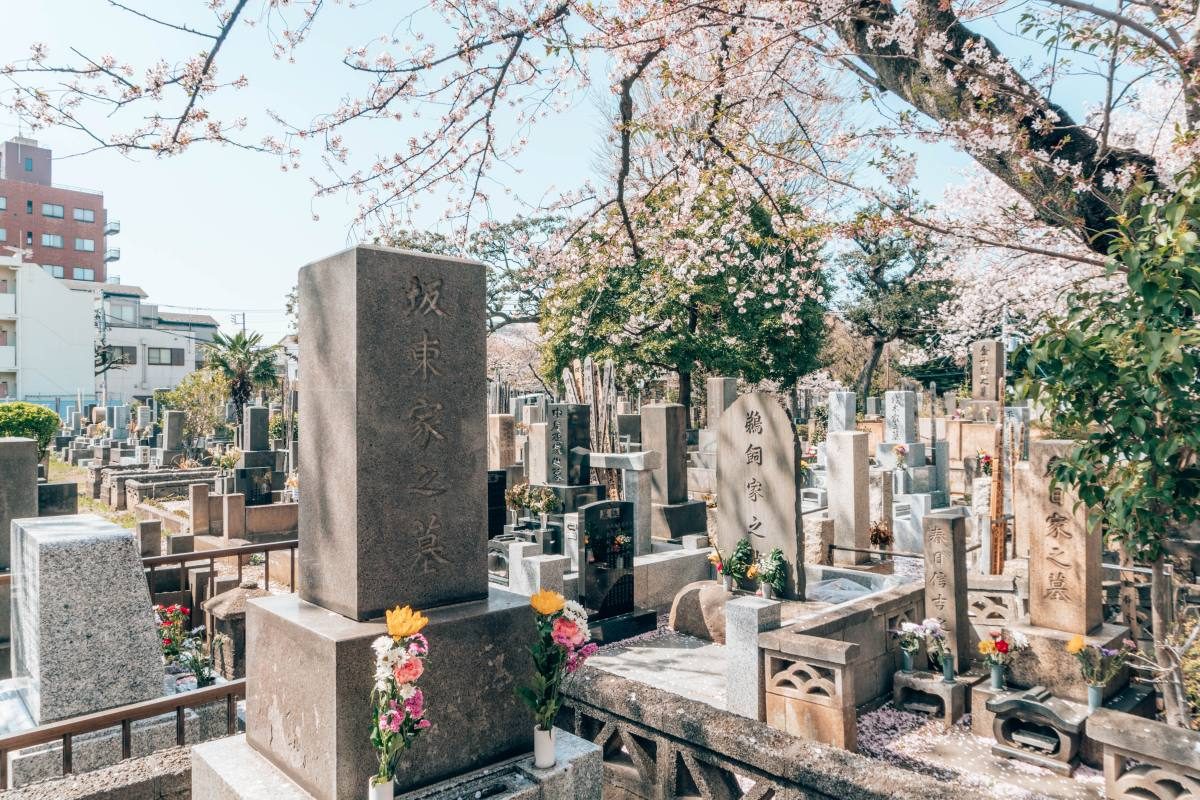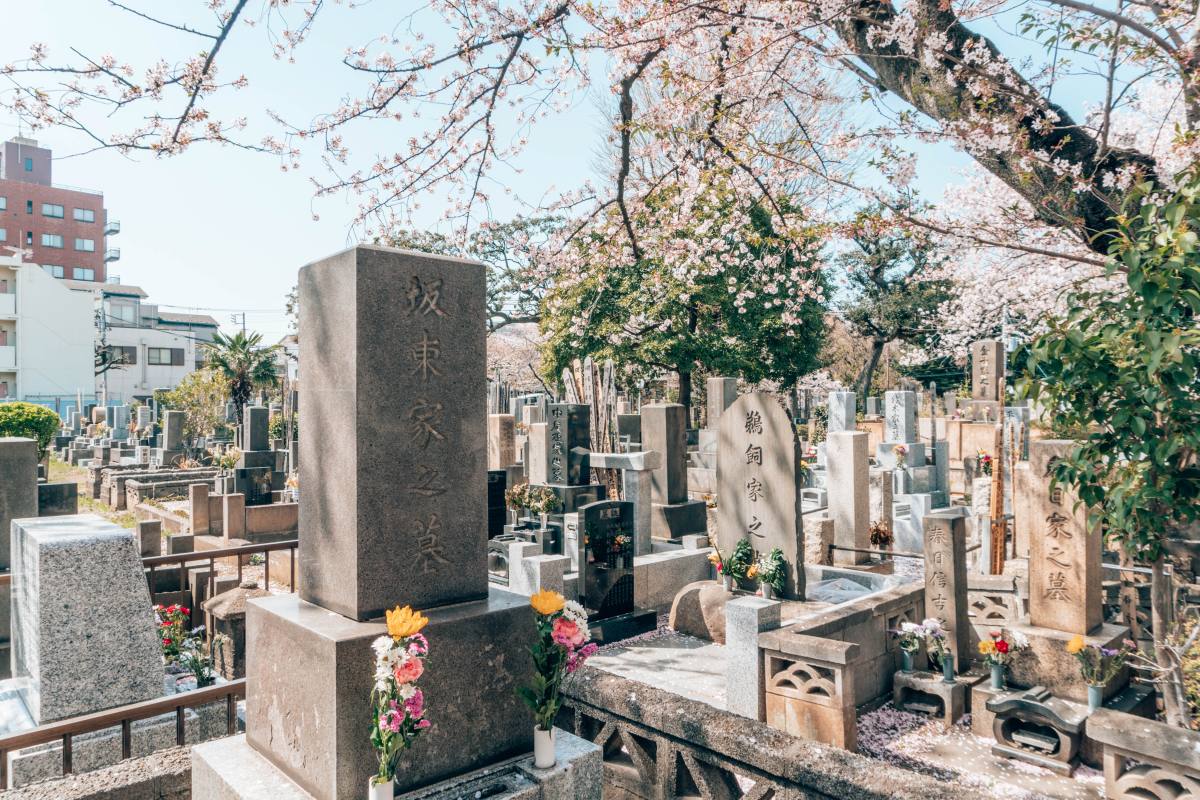 Top 3 Activities in Ueno
See cherry blossoms in Ueno Park. You can even picnic under blossoming trees.
Shop at a former post-WW2 black market area, Ameyoko is the place to go to find incredible deals on daily necessities.
Visit the local shrines. Ueno isn't all about shopping and nightlife; there are also numerous historical Buddhist temples and Shinto shrines.
Fun Facts About Ueno
Ueno Zoo is the oldest zoological park in Japan. It covers an area of 35.2 acres and houses over 2600 animals.
Ueno is home to many thrift shops. The most in any other district in Tokyo. If you're in for some bargain shopping, this is your place.
Boutique:
Mitsui Garden Hotel
Good value for money and walking distance from Ueno station. Ladies gfet free pajamas.
Check Prices On:
Budget:
Oak Zen Hostel
Stayed there during my first ever trip to Tokyo. It's cheap, nearby a train station and many restaurants and shop. The plae was very clean and quiet.
Check Prices On:
---
Additional: Harajku
When many people think of Tokyo, they think of the trendy Harajuku girls, neon lights, and large crowds. It's been featured in many Hollywood hits like Lost in Translation, and The Fast and the Furious: Tokyo Drift. While many of us have seen it on the big screen, experiencing this famous area of Tokyo in person is an experience like no other.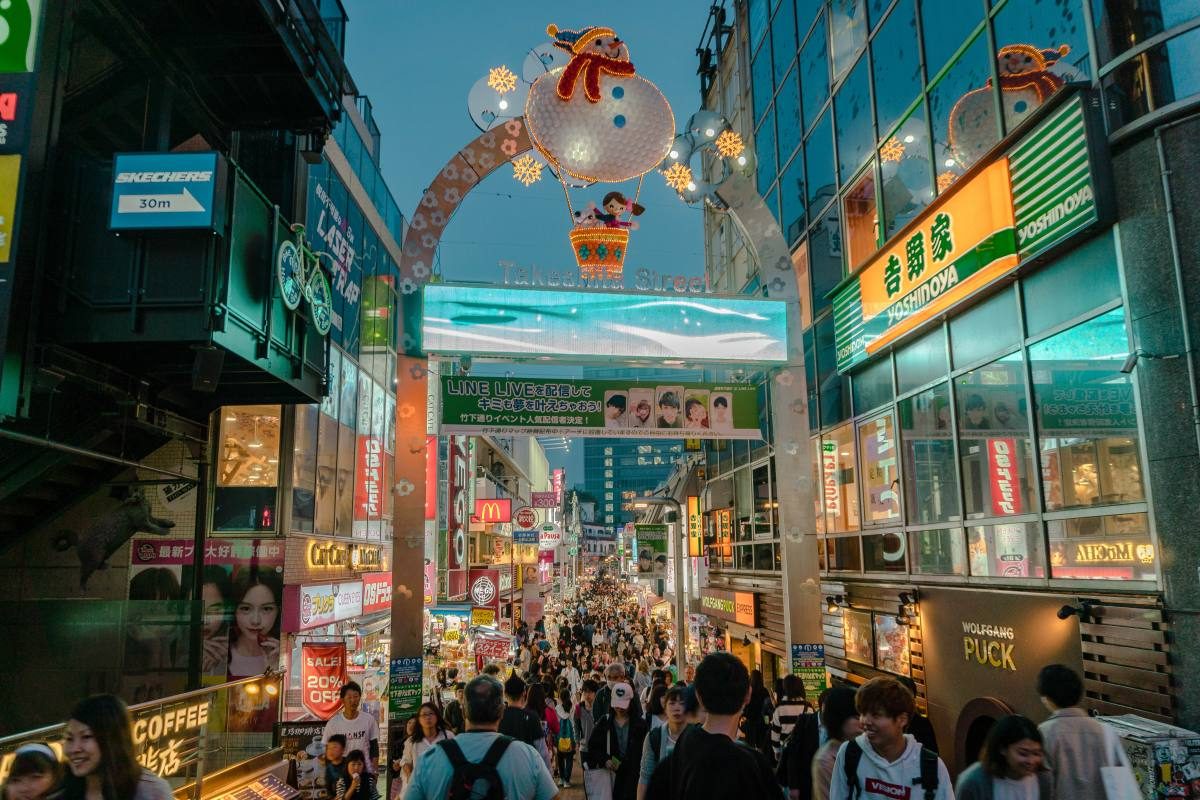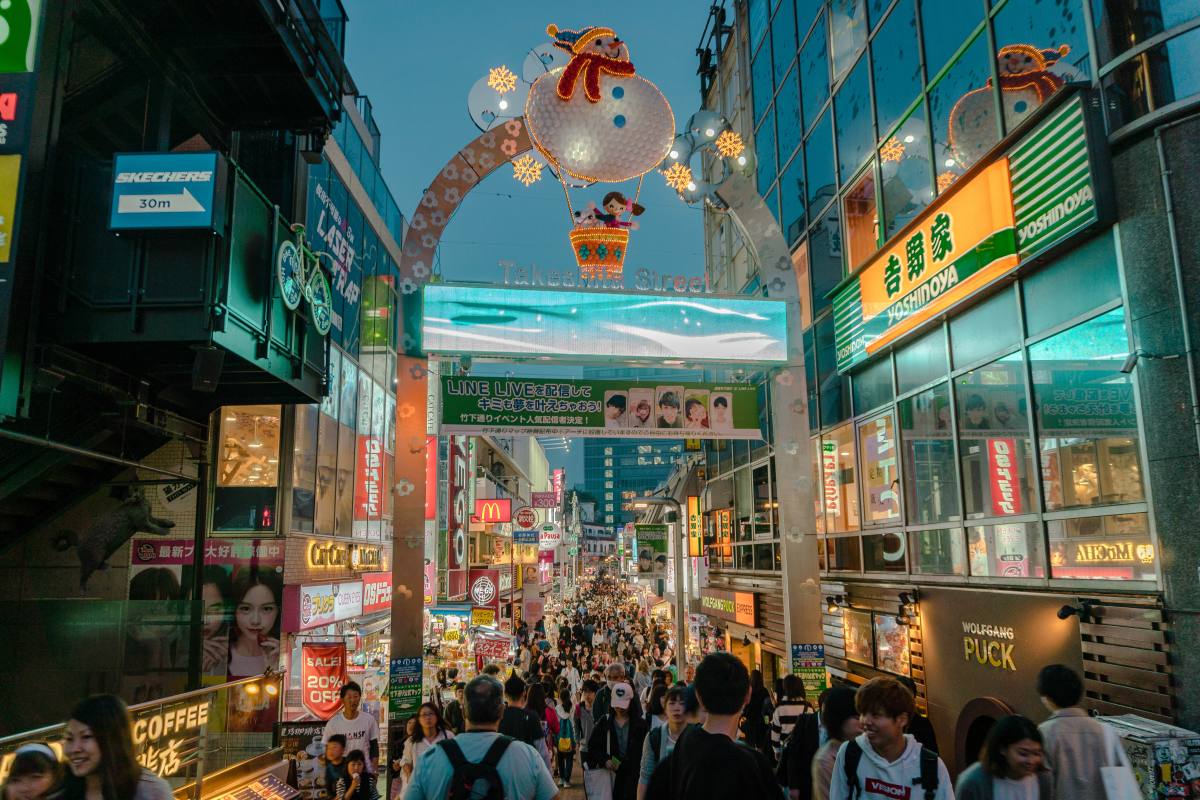 ***
We know that choosing the best area to stay in Tokyo can be overwhelming. Now that you have a bit more insight on where to stay in Tokyo. Hopefully, one of the places on our list is speaking to you. Maybe you want to stay in one place, or explore the city as much as possible.
No matter where you decide to stay in Tokyo, no doubt it will be a trip to remember. If you can't make up your mind about where to stay, we recommend Shinjuku! It's the most diverse district and it's commonplace for first-time travelers.
I hope you use this guide to help pick the neighborhood in Tokyo that best suits you, your family, or your travel group. It's time to start packing! Safe travels and Konnichiwa!