The original Seven Wonders of the World have been on the bucket list for many. Alongside greats like the Great Pyramids of Giza, the Great Wall of China, and the Colosseum, Machu Picchu has always been considered one of the originals.
While a quick Google search might show you why this abandoned civilization is one of the most popular attractions on this list, visiting brings its beauty to a completely different level.
Traveling to Machu Picchu, especially considering the famous Inca Trail, might seem like it can be a breeze, but if you don't know what to expect, it can easily turn from small disasters into major ones. From the weather to travel to buying souvenirs, here's everything you need to know about visiting Machu Picchu.
How to Visit Machu Picchu in 2020
History of Machu Picchu
Planning a Trip to Machu Picchu
How to Book Tickets to Machu Picchu
How to Get to Machu Picchu & Where to Stay
Alternative Options of Visiting: Inca Trail
What to Know Before You Arrive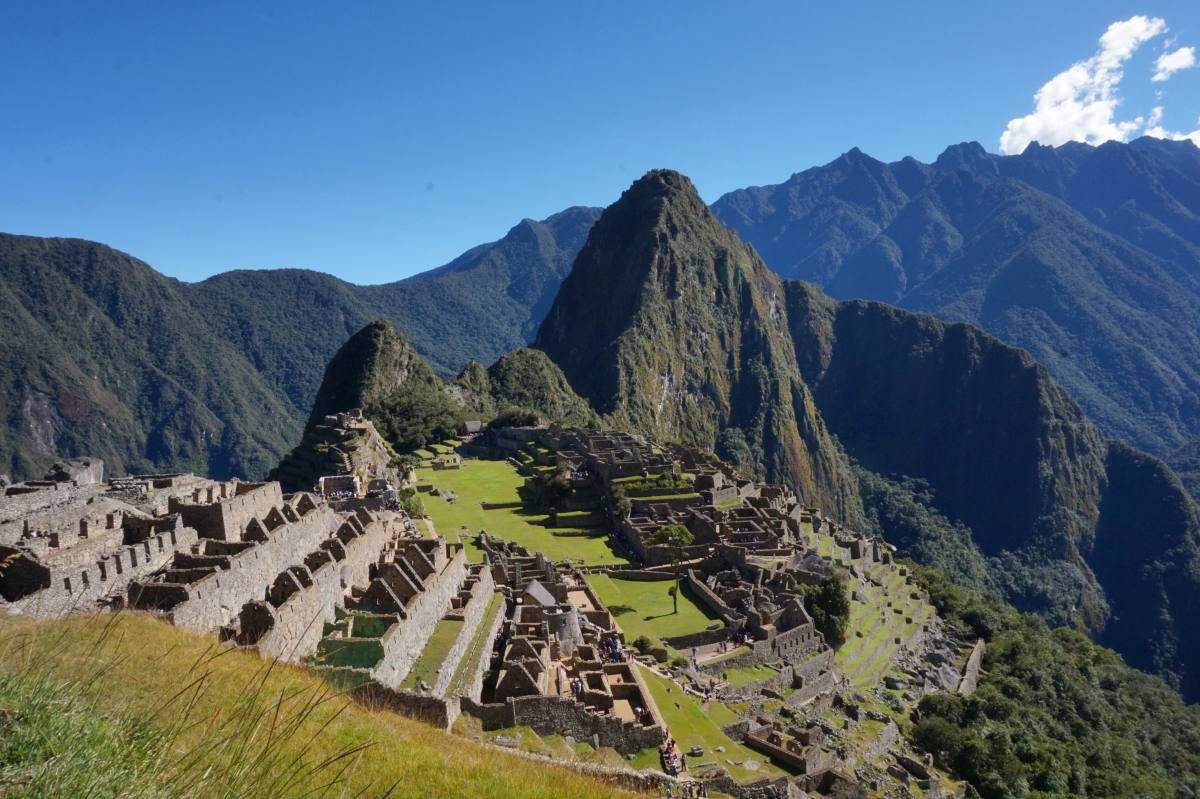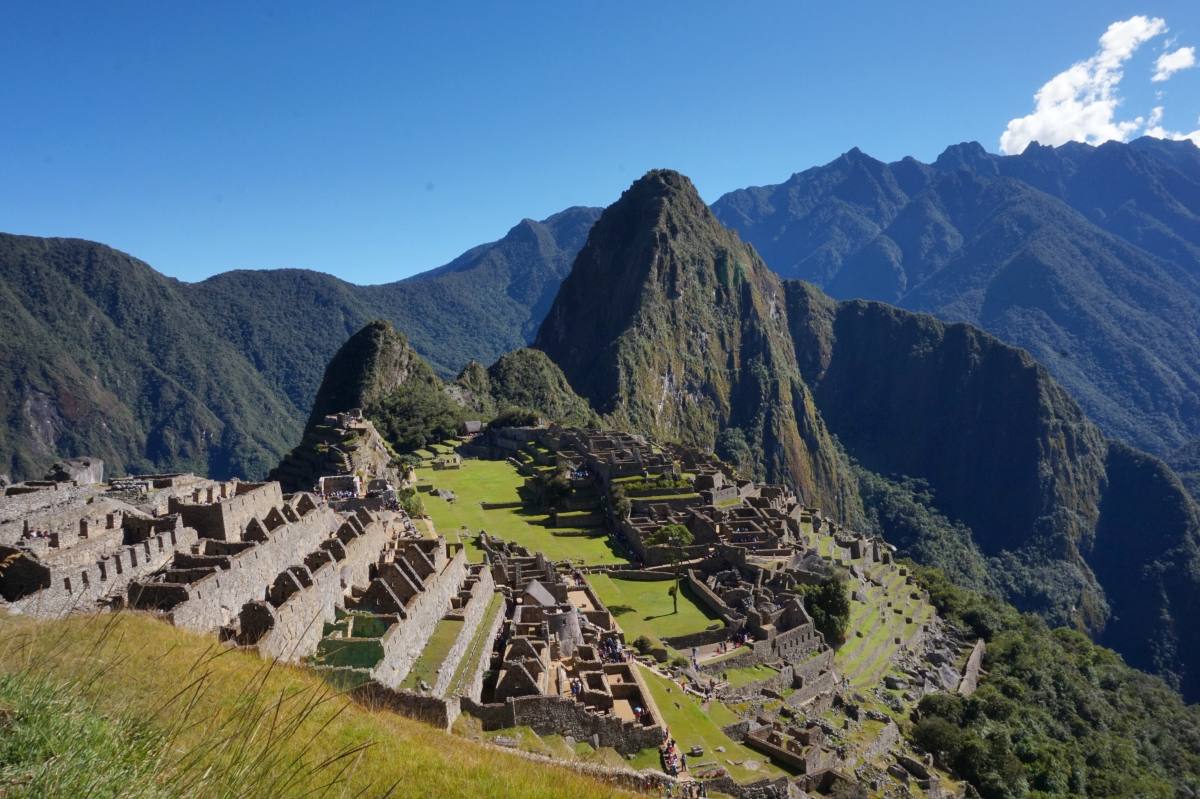 ---
The History of Machu Picchu
No one is telling you to be a complete expert on the history of Machu Picchu, but you should know its back story. Located in the Cusco region of the country, ancient civilization can be found in southern Peru. Built around 1450, the Incan Empire created the civilization at the height of emperor Pachacuti's reign. The people of the settlement would later abandon the area before the Spanish takeover.
Some might wonder what the name Machu Picchu means and where it comes from. The indigenous people of Peru who lived in this region spoke Quechua where the words "Machu Picchu" have the loose translation of the "old pyramid." Even with the meaning, where did this name come from?
If you didn't already know, Machu Picchu is located in the Andes, the world's longest mountain range. The abandoned civilization is named after one of the two mountains that frame it – Machu Picchu, and standing more than 800 feet above the civilization's namesake is Huayna Picchu.
While the distance between the two mountains is close, the steep path that leads to it takes almost an hour to climb. With Machu Picchu serving as the highlight of Sacred Valley, it's no shock that over 1.5 million people visited this UNESCO World Heritage Site just in 2018.
---
Planning a Machu Picchu Trip
While being at Machu Picchu is all of the fun, you won't have a good time if you don't properly prepare for it. Here's what you need to know before you get there.
Some might think that the weather in Machu Picchu is unpredictable with constant fluctuations. Even so, the constant fluctuations are what make it predictable.
Essentially, no matter what month you're visiting in, plan for cold mornings, warm days, and even colder nights. Depending on where you live, "warm" weather might mean something completely different, but you can count on the weather at Machu Picchu never exceeding over 80 degrees.
And if you're preparing to visit between November and March, just know that's Machu Picchu's rainy season so pack a poncho!
Best Times to Visit Machu Picchu
If you're headed to Machu Picchu, the best time to travel would obviously be outside of the rainy season. While you can expect tons of tourists to flock the area between April and October, the beautiful weather will more than makeup for it. Still, be prepared for surprised.
I visited Machu in July and while I had great warm and sunny weather with zero mist, just 2 days earlier hikers experienced snow and rain pretty much 24/7. The same thing happened with my trek to Rainbow Mountain.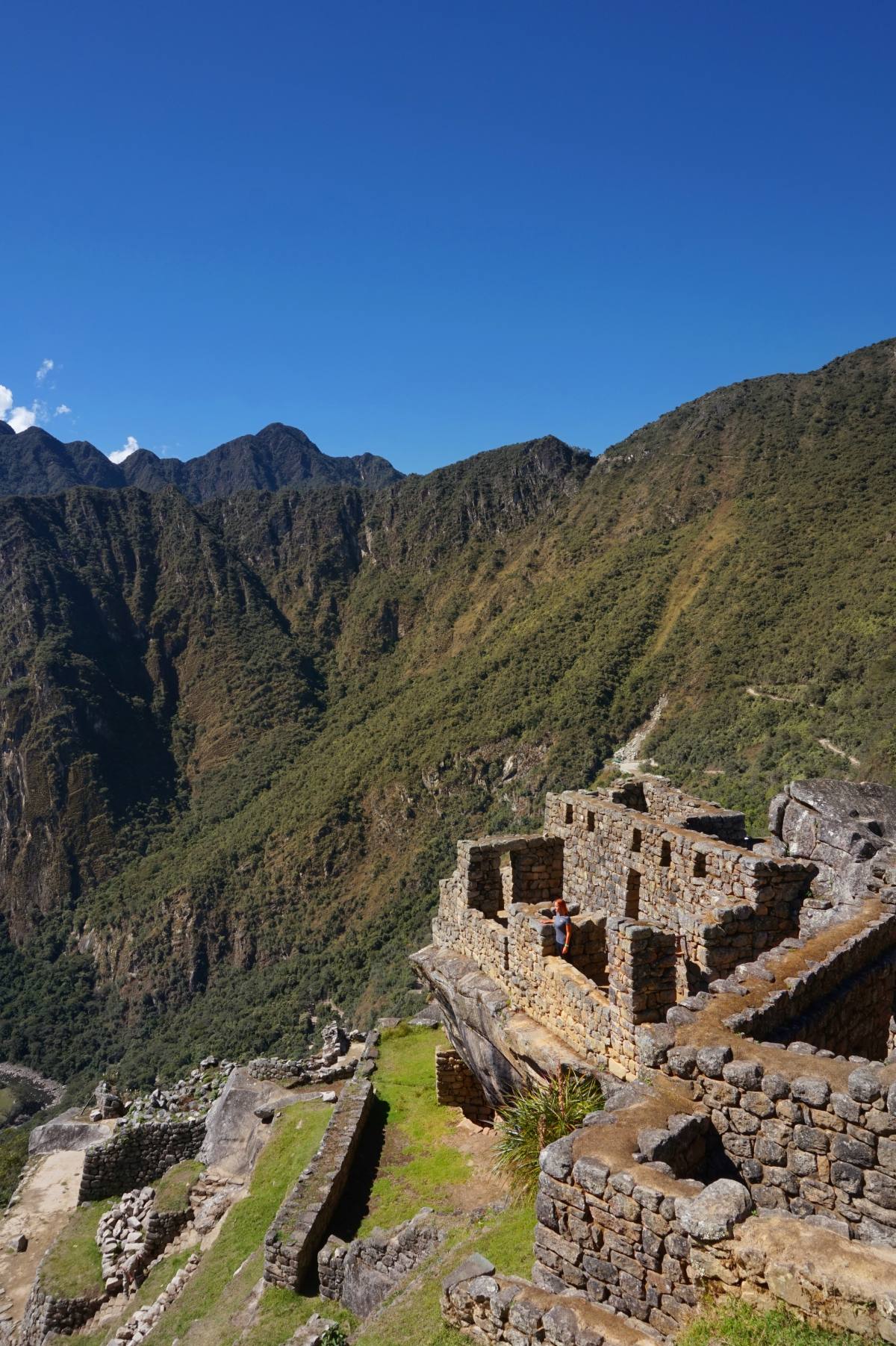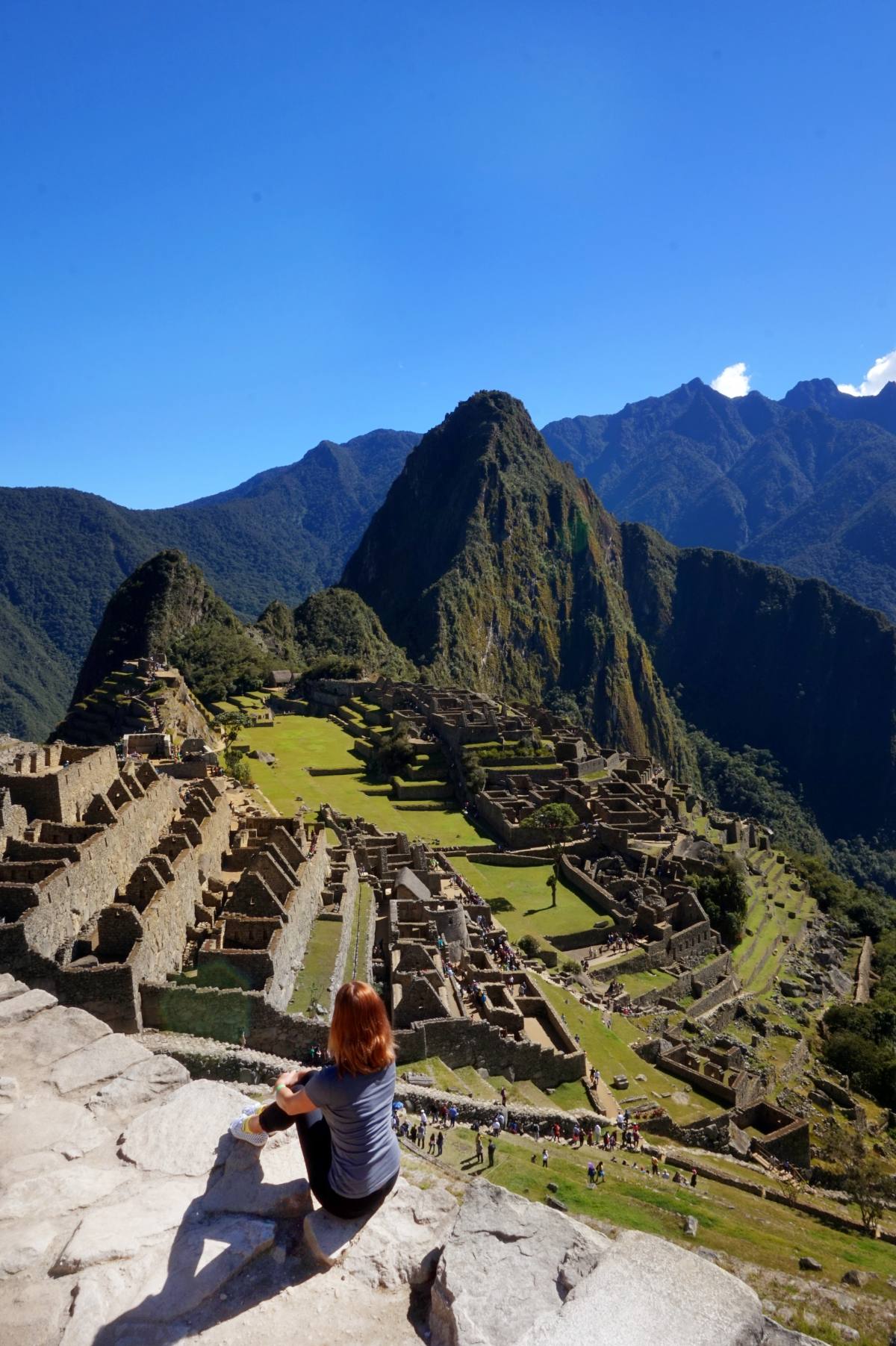 ---
How & Where to Buy Tickets to Machu Picchu
Before you get to Machu Picchu, you'll need to book everything from your Machu Picchu tickets to where you'll be staying in advance. Here's what you need to know:
If you're looking for tickets to Machu Picchu, all you need to do is go on Peru's Ministry of Culture site. Alternatively, you can get them in-person from Cusco, Aguas Calientes or any city with a Banco de Nacion.
Once on the website, you'll be given options for when you want to visit. Plan as far ahead as you can. Tickets can go fast! If the website won't take your card, or the tickets are sold out, you can also try to book through a third-party operator called GetYourGuide.
New Rules – 2019 onwards:
Until 2019 once you had a ticket to Machu Picchu you were able to enter whenever you wanted and stay inside as long as you pleased. Unfortunately, things have changed due to overtourism.
You must hire a guide. Technically, you always had to hire a guide, but now they tend to enforce this rule much more frequent.
You have to follow a set route as everything is fenced up. No more wandering around like I used to do.
You will have a designated time for entry -> more below.
---
Ticket Options for Machu Picchu, Peru:
Regardless of which time of ticket you choose to pick, you'll have to select an entry time (beginning at 6 a.m., with the last entry at 2 p.m.). Naturally, the last entry will be the busiest and if you book a 6am entry and arrive earlier, you MIGHT be let in for the sunrise photo.
Keep in mind that you can only enter a maximum half an hour after your designed time slot. If you're late, you won't enter. You can also pre-book a package from an agency that includes train from Cusco, bus and entrance ticket if you don't want to deal with the organization. I actually did this one myself the first time I went.
Machu Picchu Ruins

If you don't want to hike any additional mountains, you can simply get a ticket to enter the ruins. Even if you purchase a combo ticket including a mountain hike, you still need to leave the premises within 4 hours.

Machu Picchu Ruins + Huayna Picchu

The 'Mountain of Death' as locals tend to call it is known for its incredibly steep climb with million steps. It's well worth the hike though, but it does take about 2 hours to climb and descent.

Only 400 tickets are available each day at three specific morning timeslots for the hike to Huayna Picchu and it books up quickly – sometimes almost half a year in advance in high season! You can also try pre-booking with GetYourGuide here.

Be mindful of the times you choose for both and make sure that they're different. Your trip up each mountain is its own, so book them for separate times.

Don't even think about being late! While your Machu Picchu ticket will come with a time that you have to leave, going up Machu Picchu and Huayna Picchu are time-stamped activities. If you miss the time you select, you can kiss your mountain trekking goodbye.

Machu Picchu Ruins + Machu Picchu Mountain

If you can't get tickets for Huayna Picchu, you can try to climb Machu Picchu Mountain. It's an easier and shorter hike, totally worth your effort. Slightly more tickets are available – 800 tickets each day at three specific morning timeslots, so you can get your spot booked a few weeks before your planned trip.

Again, this can also be booked with the help of GetYourGuide.
Important: you must have your passport with you in order to enter Machu Picchu. Photocopies aren't accepted, so make sure you have your passport along with a PRINTED ticket if you booked online.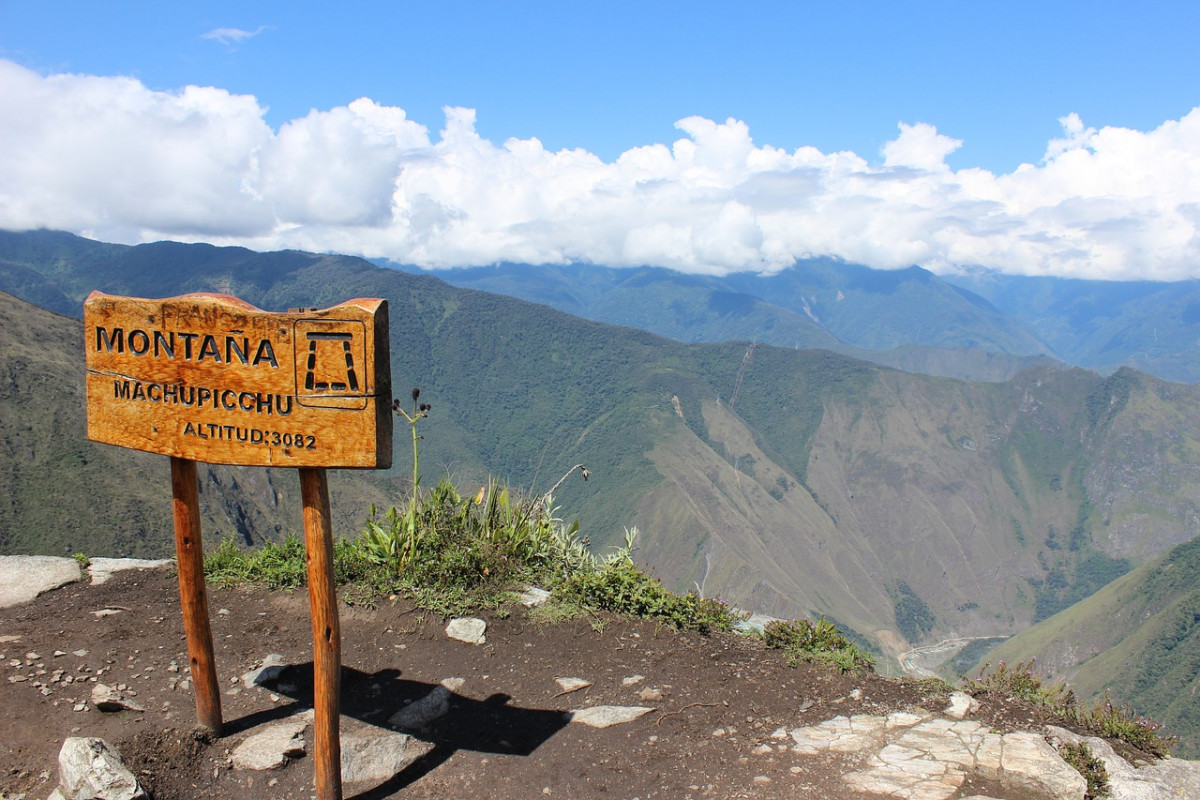 ---
How to Get to Machu Picchu & Where to Stay
Where to Stay in Machu Picchu
When looking for where to stay, pretty much your only option is in the Cusco Region of Peru. Especially if you want to get to Machu Picchu by Inca Trail (more on this under Inca Trail). While you might stay in the big city of Cusco, you could also consider the smaller town of Ollantaytambo which offers a direct train to Aguas Calientes. Especially if you booked a ticket for 6 am you might not be on time if you're coming from Cusco by train.
If you're going for ease, Aguas Calientes is the best location for you to stay as it's the closest to the landmark. From Aguas Calientes, all you'd need to do is hop on a bus to the abandoned civilization. For actual lodging, there are tons of options ranging from resort-style to budget-friendly hotels. Few recommendations:
In Cusco:
Marriott El Convento – Super central hotel in Cusco: expensive, but well worth it.
Novotel Cusco – Luxury hotel with a beautiful courtyard. Slightly cheaper than Marriott.
Kokopelli Hostel – Hostel & Budget private rooms. Most dorms are heated and have a private bathroom.
Ecopackers – Cheap hostel with an incredible atmosphere. Rooms do get cold at night, but if you're equipped with alpaca socks you're going to be just fine.
In Aguas Calientes
---
Where to Fly for Machu Picchu?
Before you waste all your time looking for a nonstop flight to Machu Picchu, don't hold your breath. Cusco is the closest airport to Machu Picchu. If you're flying from the United States, there are no direct flights into this city, so you'll be flying into Lima first. You might find your only options landing in cities like Atlanta, Miami, and San Salvador before you get to Lima and then, ultimately your last stop to Machu Picchu, Cusco.
How to Get to Machu Picchu from Cusco
Step 1: Train
Now that you're finally in Cusco and completing the Inca Trail, the next question is how do you get to Machu Picchu? There are a number of ways. Your pretty much only option is to get to Aguas Calientes by train first – which is the gateway into Machu Picchu. While there are some buses they take forever, so I'm not even going to leave it as an option.
While there are numerous trains leaving throughout the day, you can only catch them from three different stations: Poroy Station, Urubamba Station, and Ollantaytambo Station.
The durations range from as long as 3+ hours to a little under 2 hours, the shorter distance being from Ollantaytambo. All trains end in Aguas Calientes. You can pre-book your train online – you have a choice between Peru Rain and Inca Rail, or buy tickets in person once you arrive.
The prices of train tickets range from $140 to $900+ based on the luxury of the train. Not only will your ticket be checked prior to boarding, but they'll also ask for a form of ID (passport).
Depending on your budget and desires, you can pick an option of a dining train, vistadome train or a regular seat. Again, if you book a 6 am entry to Machu Picchu you need to take a train the previous day and spend the night in the village.
Step 2: Hike & Shuttle Bus
Once you reach Aguas Calientes you can opt to take a shuttle bus or hike. Personally, I took a bus all the way up and hiked down and I highly recommend hiking at least one way.
The first shuttle bus leaves just before dawn and runs regularly throughout the day. It takes just over 30 minutes to get up to the views and the roundtrip bus will run you $24. You'd be dropped right in front of the entrance to Machu Picchu.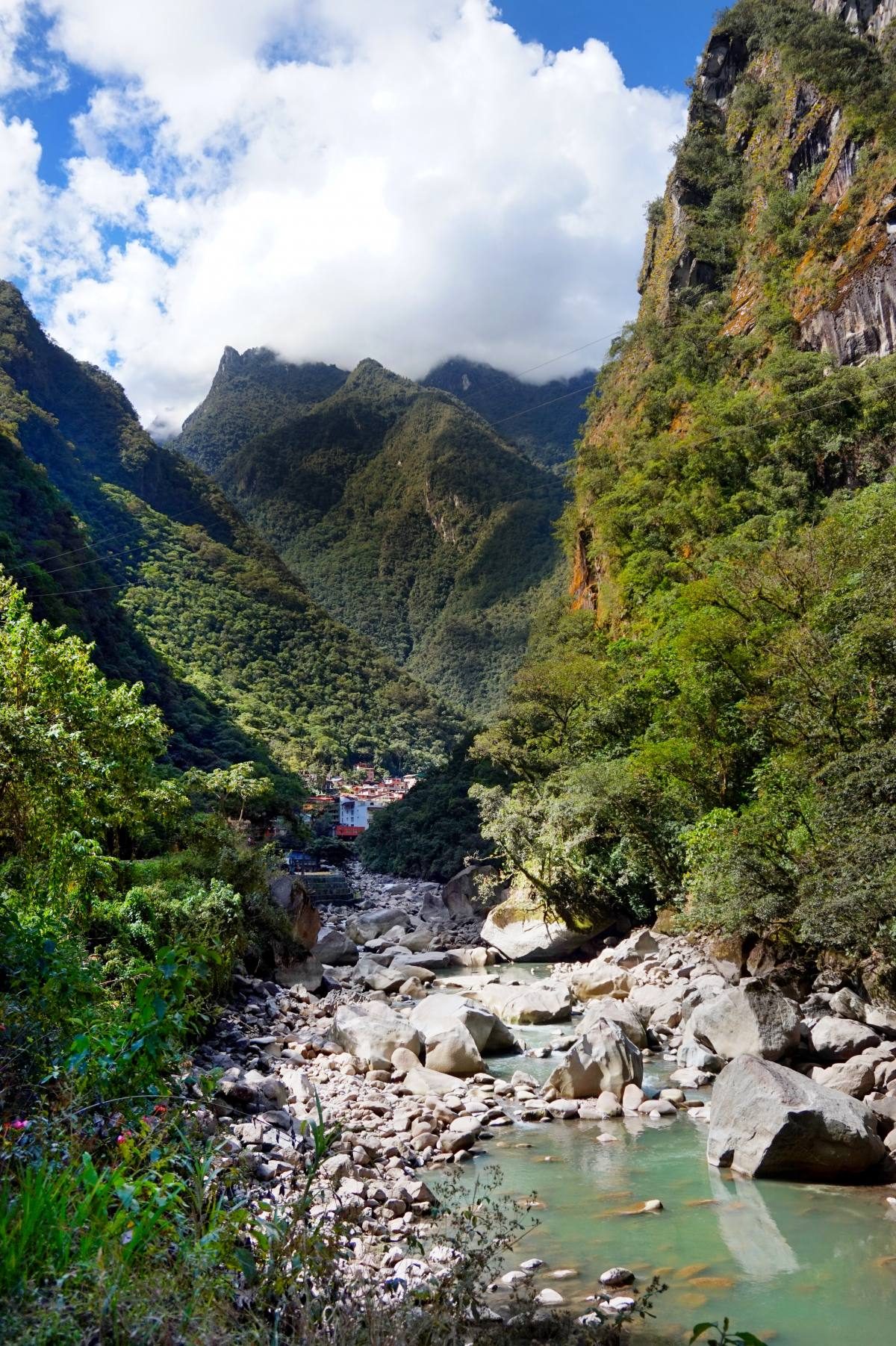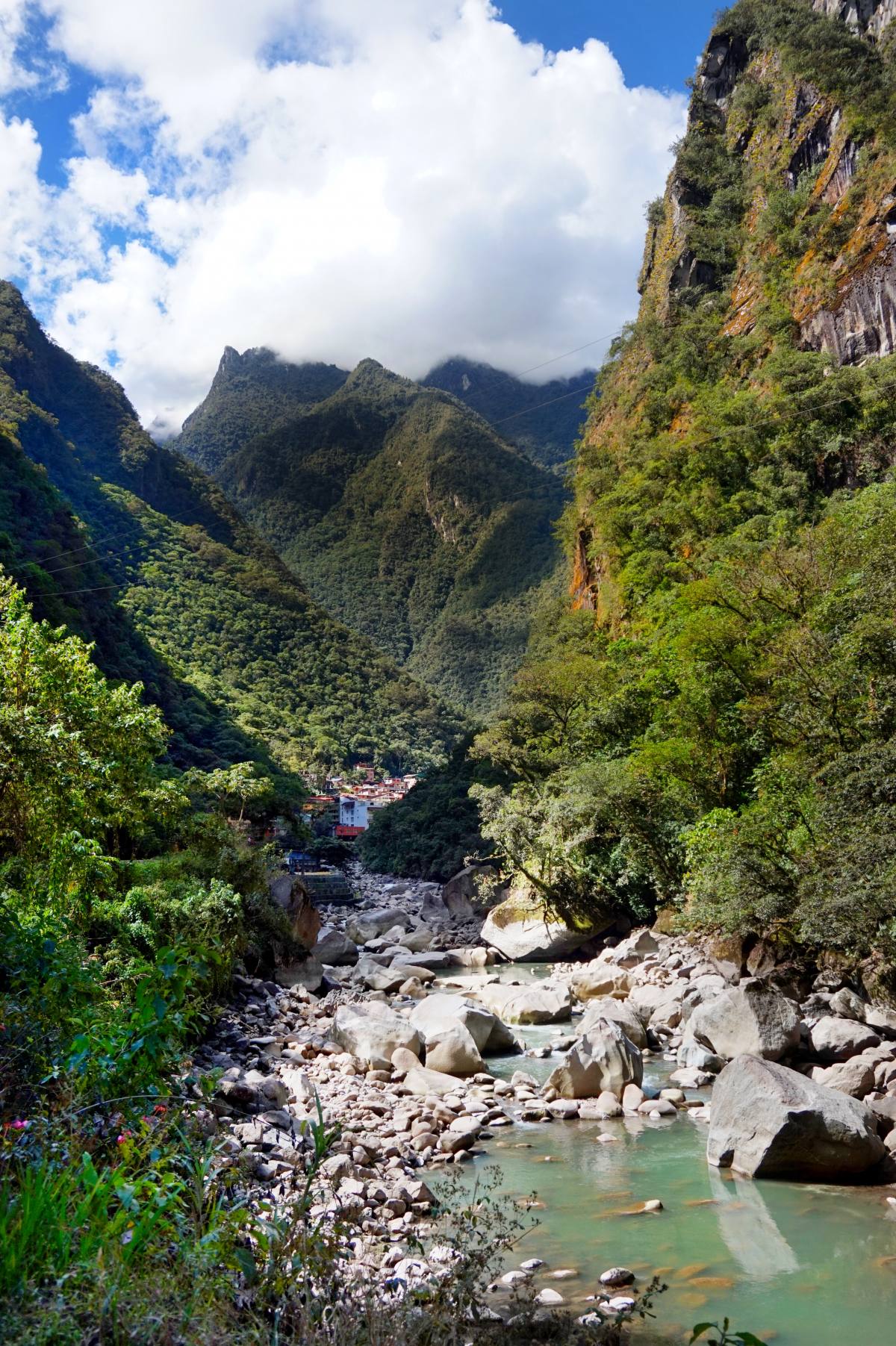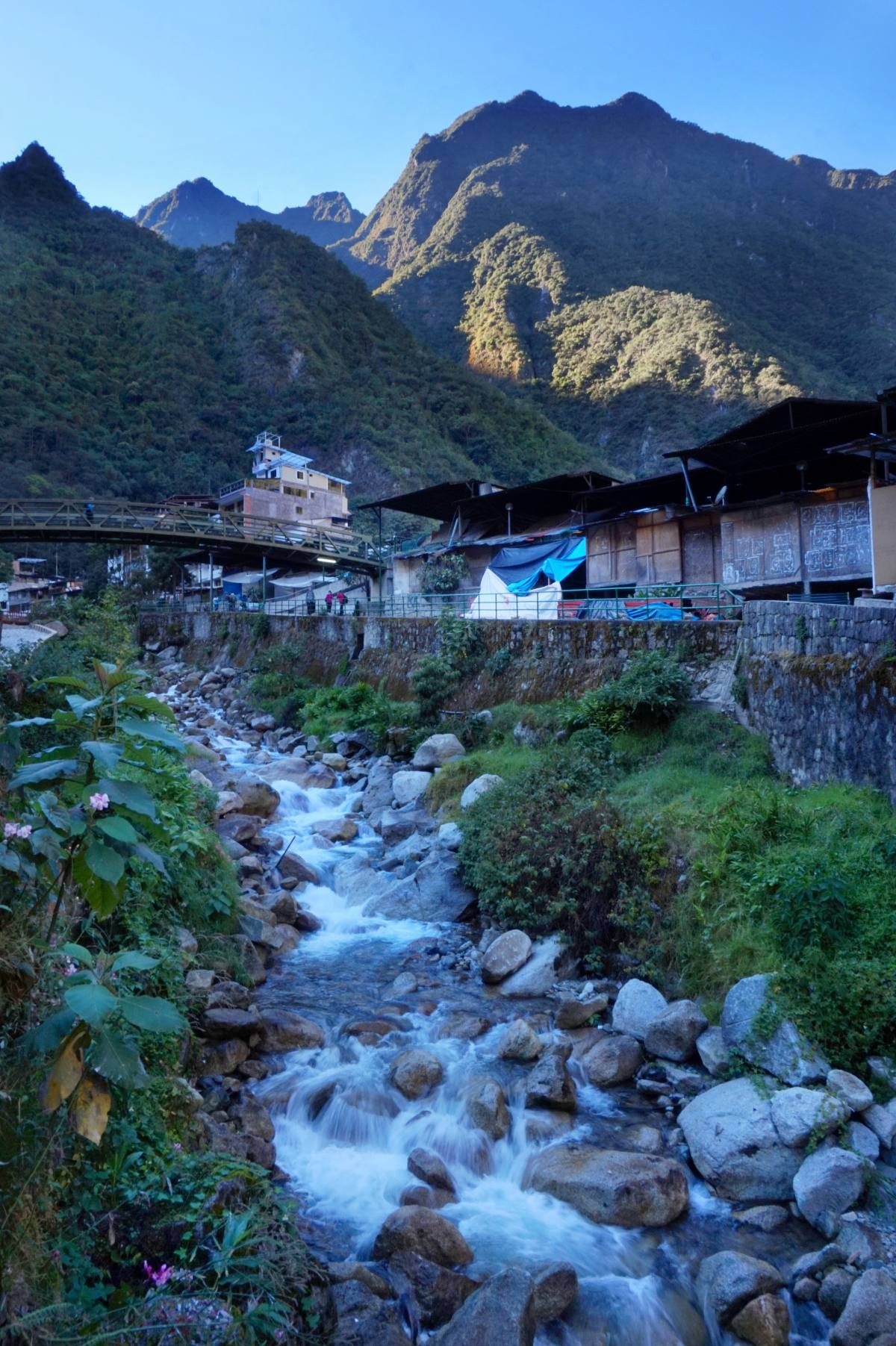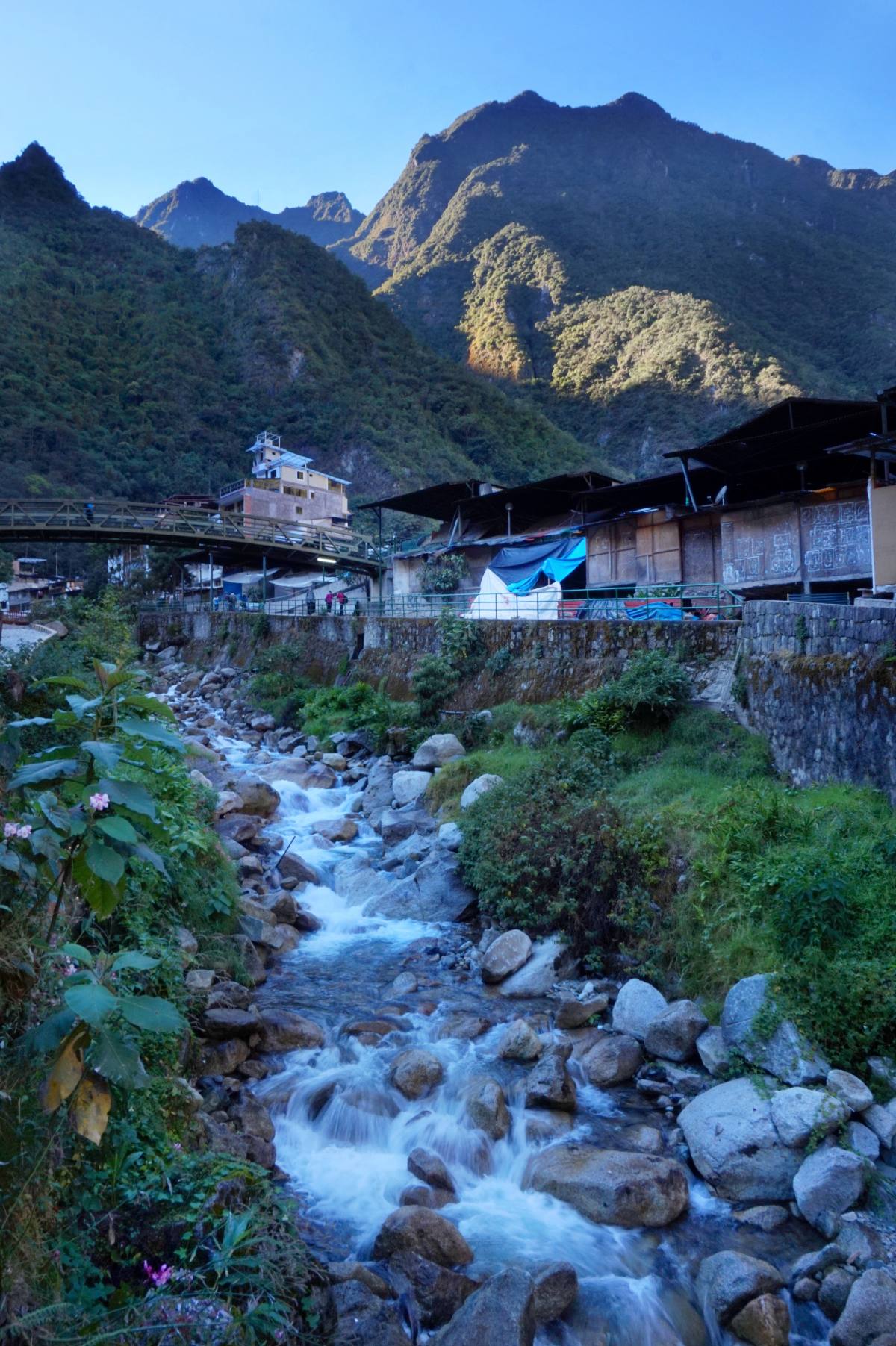 ---
Alternative Options of Visiting: Inca Trail
Many travelers choose to walk Inca Trail on their way to Machu Picchu, as it's one of the most stunning hikes all over the world. If you ask people who traveled all over the South American continent about their favorite memories and place, you'll hear Inca Trail being mentioned numerous times.
Inca Trail:
If you have a sense of adventure, you might decide to bypass the trains and buses and hike your way up the Inca Trail. With the trail being 26 miles long and taking 4 days to hike, get your camping gear provided by the company and go.
Starting at Kilometer 82, the hike begins in Cusco. There are many guided tours you can book online, but one thing you'll notice is that you won't find any in February. While you can still visit Machu Picchu, the Inca Trail is closed the entire month of February for maintenance and due to flooding.
Brace yourself for the price to trek the trail. Normally, the trip costs around $500, but it can easily exceed this. Just double-check what your tour provides you with, but tents and sleeping bags are usually included in the price. Make sure things like the entrance fee into Machu Picchu and return travels are covered so you don't have to worry about it yourself.
While it may seem expensive, a huge percentage of the fee is a permit. Access to the Inca Trail has been limited to 500 people per day (roughly split between 200 tourists and 300 guides), so that's why the price is so high.
One last thing to consider before hiking the Inca Trail is if you're physically fit to do it. There are about 5+ hours of walking each day, rain or shine, and that doesn't factor in the high altitude and any altitude sickness symptoms you might be feeling.
Can you do it with kids? Technically you can, but I'd recommend it only if your kids have done hiking before. You definitely don't want to do it with an infant that cannot walk on his own.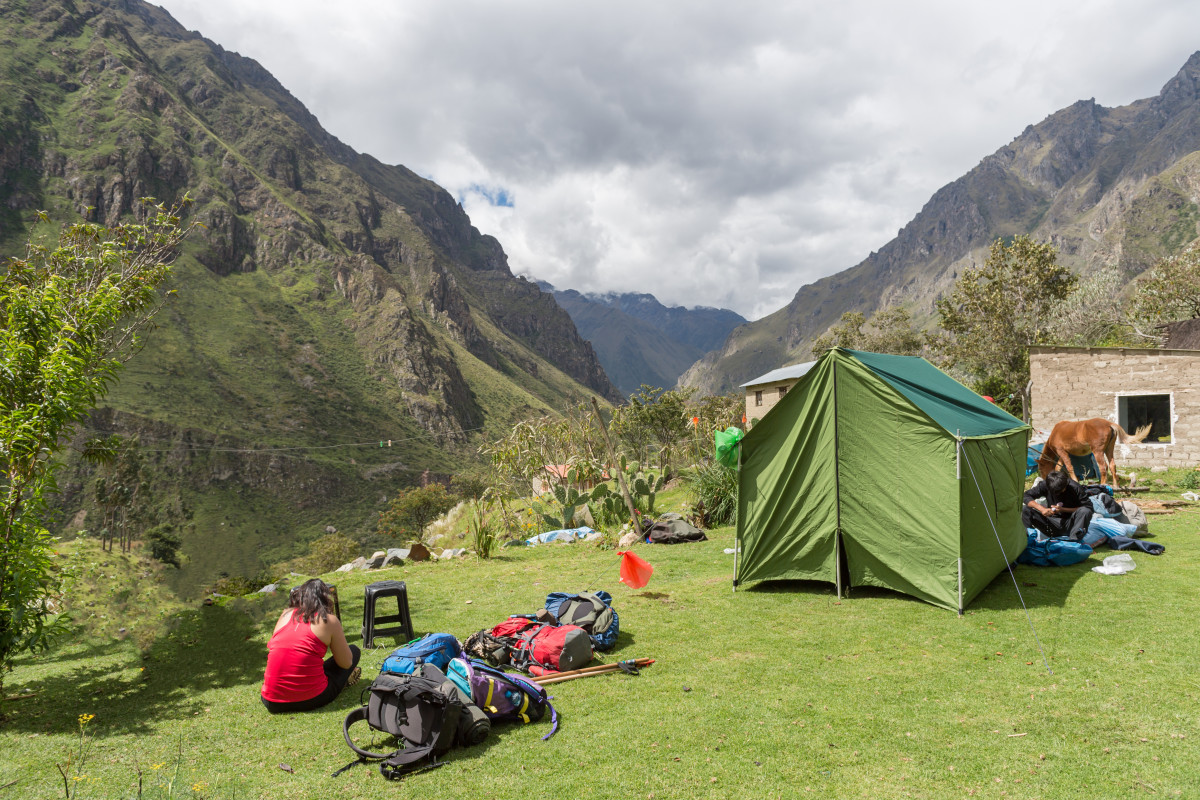 Half Inca Trail:
If you're not ready for the four-day trek to Machu Picchu, you might consider the Half Inca Trail. I've had no clue such an option even exists before getting to Cusco.
Starting at Kilometer 104, this cuts down the time of your travel. While it's considered a two-day experience, you'll spend one day hiking for about 6 to 7 hours to get to Machu Picchu. This trek usually doesn't involve camping as you'll stay in a nearby hotel before taking the bus up to Machu Picchu on Day 2.
While you might expect the cost of the Half Inca Trail to be half of the full trip, don't hold your breath. The trip can range from $300-$800 per person – again, due to permit prices.
Inca Jungle Trek:
The Inca Jungle trek to Machu Picchu is by far the most adventurous trekking option in the Cusco region, and it's also my favorite. While the main Inca Trail is the iconic experience, Jungle trek is significantly cheaper and more active.
It can be done as 4D/3N or even 3D/2N. You should expect to pay about $150-300 for it, but if you're booking additional hikes I know people who paid as low as $120 for it. That includes the entrance to Machu Picchu (which alone comes down to $47), which makes a whole thing very affordable.
The trip includes a massive downhill mountain biking experience, river rafting on Grade III and IV rapids, jungle trekking, ATV rides and zip-lining. It culminates with a visit to Machu Picchu.
No camping is involved in this trip, as you'll be staying in small local guesthouses that will serve you meals as well.
Naturally, regardless of the trek you pick health insurance is compulsory. As most trails to Machu Picchu go over high 4,000m passes, you will need to make sure your insurance covers you for high altitude hiking (up to 6,000m). In this case, I recommend World Nomads Travel Insurance.
---
What to Know Before You Arrive
What to Pack for a Trip to Machu Picchu
Layers, layers, and more layers. You might start your trek with a jacket on and halfway through removing it because you're suddenly sweating. It happened to me, it might happen to you too.
You can also follow my lead and purchase some alpaca goodies upon arrival. On my first day in Cusco I went to a local market and got an alpaca sweater, socks and gloves. Alpaca wool is think and lightweight, but very warm. I still keep using it in cold destinations.
For your trek to Machu Picchu, there are a few items that are a must on your packing list: a jacket, t-shirt, sneakers, comfortable pants, sunglasses, and a small backpack. Don't even think of bringing a giant hiking backpack onto the site, as it's simply not allowed.
Before you even get to Machu Picchu, you should be thinking about altitude sickness. In order to get to Machu Picchu, you need to land in Cusco, which already has an elevation of over 11,000 feet above sea level. While Machu Picchu is significantly lower at just over 7,000 feet above sea level, you'll still feel the effects of altitude sickness. Shops and pharmacies in Cuzco will sell coca leaves teas and candies – suck on them to feel better.
Bringing Camera Equipment for Machu Picchu (New Rules!)
The sites at Machu Picchu are amazing and while you'll definitely want to enjoy yourself, there's no reason you shouldn't snap a few great pictures for posterity. Whether you're using an actual camera or a smartphone, you better hope it's good enough to capture the views.
While rules were different during my visit and I brought my tripod in without any issues, these days things have changed. Be mindful that all guests are prohibited from taking pictures with the intent of using them professionally – to start with. And while you might want to bring your tripods or "coveted" selfie sticks, you're also not allowed to bring those items either.
---
Extra Tips for Visiting Machu Picchu
Eat a Big Breakfast Before You Go
As you can expect with most tourist attractions, everything is expensive! Don't waste your money on buying lunch up in Machu Picchu village. It's expensive and not the best anyway. Instead, fill up on your breakfast. You'll definitely burn that food quickly throughout your trek, but make sure it's enough to hold you until a late lunch in Aguas Calientes at least.
Use the Bathroom Before You Enter the Site
Before getting up to the ruins be sure to use the bathroom. While you might have an emergency, make sure you have a few emergency funds because you'll need to pay to use the bathroom while you're up there.
Bring Water
Technically, you're not allowed to bring water up to Machu Picchu, but they rarely check bags and the worst they can do is to take it away. All they would do is require you to throw it out, but chances are you'll be fine keeping your water with you.
Don't Buy Souvenirs at Machu Picchu
Just like the food, the souvenirs at Machu Picchu are also highly-priced. While you might be dying to get your souvenirs there, it's just the same as any other souvenir in the region. Save a few bucks and wait till you leave Machu Picchu to shop for yourself and your friends or family.
Get Your Passport Stamped
Now, your passport will get stamped on your travels, but it will probably say the country name. If you want your passport to have Machu Picchu stamped on it, be sure to bring it along with you. You can get your passport stamped at the entrance gate.
Tip Your Guide in American Dollars
You might immediately assume that your tour guides want money in Soles (Peruvian currency), but consider tipping them in American dollars. Not only does the money carry more value, but the guides appreciate it more than you know.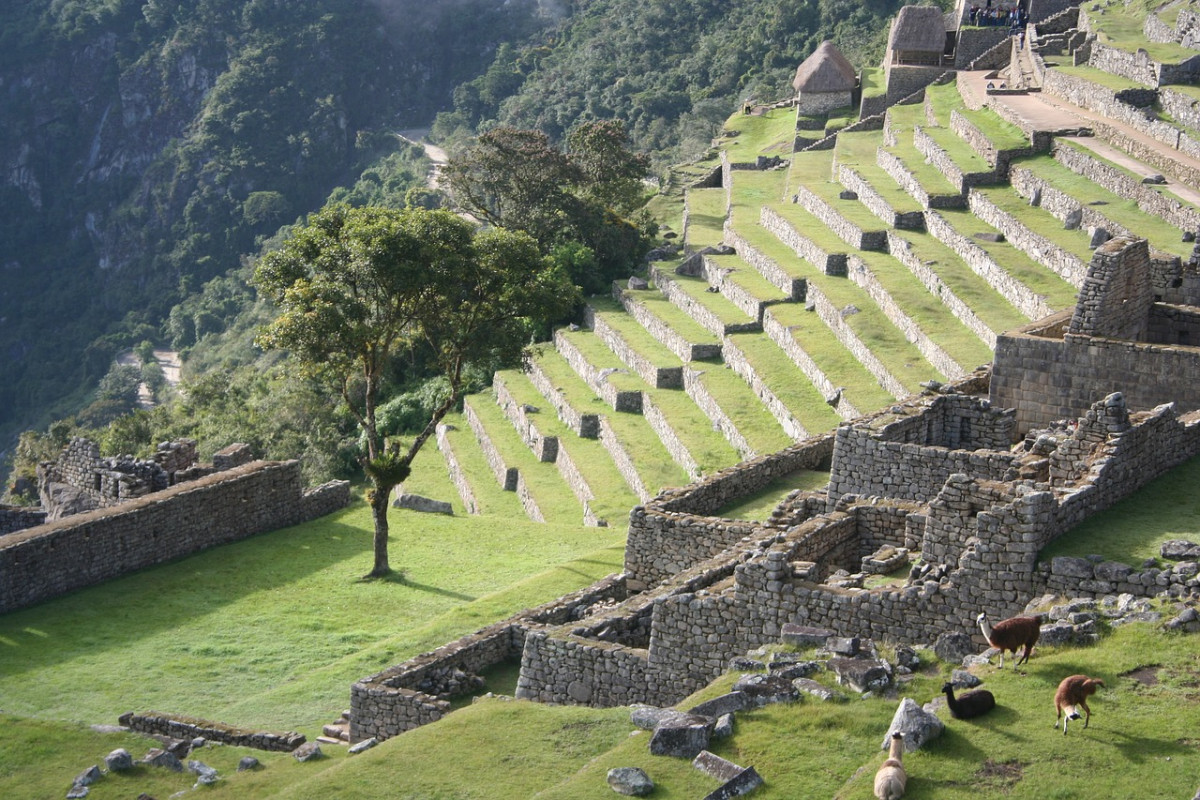 There's a reason Machu Picchu is one of the 7 Wonders of the World. It's a beautiful and breathtaking site with an even more captivating story. You'll probably want to snap selfies, take pictures in portrait mode, grab some shots for IG stories and more.
While we understand the desire (trust us, we've been there), nothing compares to the actual experience of it. So make sure you actually experience it. After capturing the views, put the phone or camera down and bask in one of the most "wonder"ful views in the world.