Color, vibrancy, excellent cuisine, and a warm welcome. These are just some of the things you can expect from a visit to South America. This is a land where untouched jungles, delectable treats, and mysterious lakes form what many refer to as the ultimate traveler's paradise.
The best places to visit depend entirely on the kind of traveler you are. Foodies flock to Argentina and Colombia, often on the lookout for fresh fish dishes, indulgent pastries, exciting street food offerings, and delicious cocktails.
Whereas hikers head for the mountains of Patagonia, Peru, and the Amazon. Plus, history buffs won't believe their minds when exploring the ancient cultures of this incredible continent.
Whatever your interests, there are the best spots to visit in South America split by countries! You do need at least half a year to see or even try to experience it all!
Argentina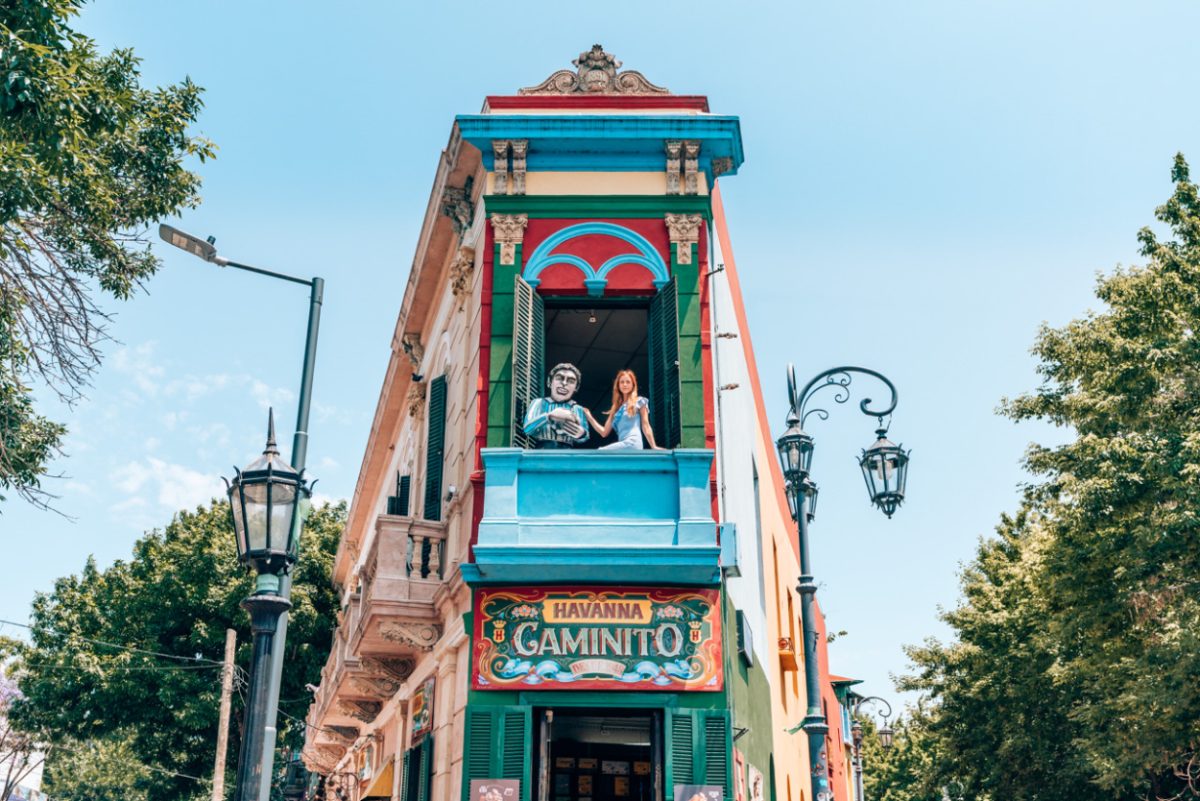 The eighth largest country in the world, Argentina is home to many traditions – not least the tango. Traveling across Argentina, one can choose to witness the Tango from the safety of a large audience, or even try it yourself.
For those Strictly Come Dancing fans amongst you, the Argentinian Tango is a passionate performance that tells a story and traditionally is largely based on improvisation developed from a few basic steps.
For meat lovers, Argentina is the home of the carnivore where chorizo seems to be the dish of the decade. That is not to say that South America is all about the meat, mountain lovers should head straight to Argentinian Patagonia, where huge peaks dominate the scenery and you can be surrounded by the raw power of nature at all times.
It's also one of a few getaway ports to Antarctica, so if you're embarking on a trip of a lifetime to meet the penguins and glaciers, definitely stop by and see more of Argentina.
Best Places to See in Argentina:
El Perito Moreno Glacier: The El Perito Moreno Glacier in Argentina is an amazing natural wonder you must see! Located in the Patagonia region, it offers incredible views of the icy structures and it's the only glacier in the world that is still growing.
Buenos Aires: Offering a mix of colonial European architecture, Latin American culture, and exciting nightlife, Buenos Aires is an exciting tourist destination. It is an amazing place to explore and experience different cultures!
Route 40: Almost the entire length of the nation is covered by Route 40, a famous road that travels parallel to the Andes Mountains. There are a tonne of fascinating cities, breathtaking national parks, and enjoyable activities to attempt along the journey, even though the road alone is picturesque enough to be on this list. Additionally, you can plan your own route and customize the experience to your preferences!
Mendoza: Mendoza sits at the foot of the Andes Mountains and is home to the top vineyards in the country as well as stunning views of snow-capped mountains. Malbec lovers, this one's for you!
Ushuaia's Tierra del Fuego National Park: Have you ever wanted to travel to the edge of the planet? Located in the southernmost part of South America in Ushuaia, the landscape of Tierra del Fuego National Park is breathtakingly gorgeous and features glaciers, blue lakes, and huge mountains. You won't forget your visit to this unusual park!
---
Chile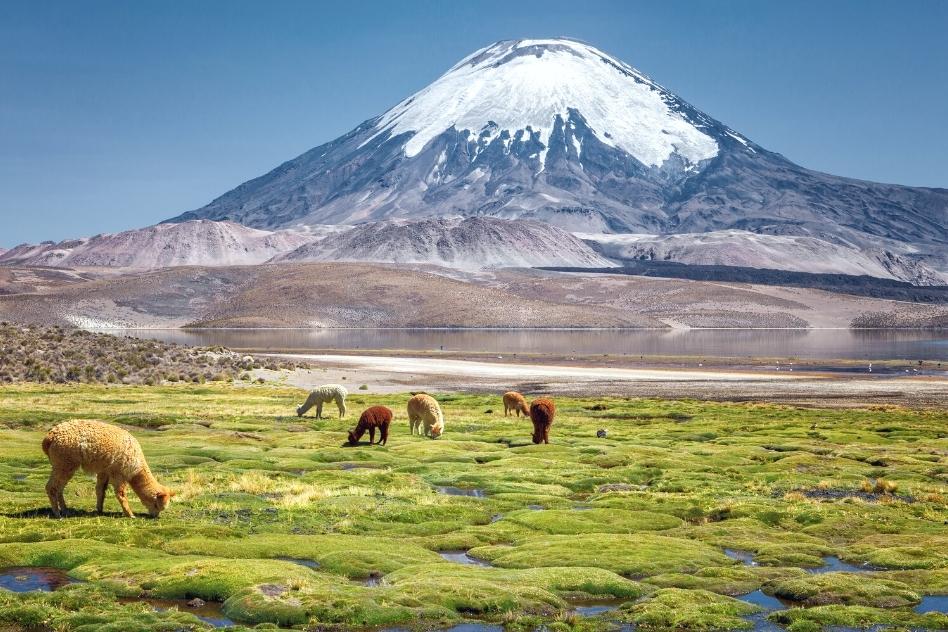 Chile is an amazing country with so much to offer! From the stunning landscapes of the Atacama Desert to the vibrant culture of Santiago, Chile is a great destination for any traveler.
The main reason so many people love Chile is thanks to its incredible natural beauty and diverse culture. From the snow-capped peaks of the Andes Mountains to the lush rainforests of Patagonia, Chile is a paradise for outdoor enthusiasts.
For the walkers amongst us, Chile is home to the stunning hiking trails of Patagonia, countless lakes and glaciers, and other National Park wonders – all based in one of the safest locations on the globe.
As well as glorious daytime hikes, Chile is also known for its stargazing opportunities – perfect for those searching for a romantic break rife with activities, with particularly great views noted in the desert areas of Chile.
Best Places to See in Chile
Torres del Paine: Situated in the stunning Chilean Patagonia, Torres del Paine serves as an amazing attraction. With huge glaciers, jagged mountain peaks, and crystal-clear lakes, this is possibly the most beautiful place to trek and enjoy nature in South America.
Santiago: With its impressive mountain views, colonial architecture, and vibrant culture, Santiago stands out as an amazing destination for everyone. If you're looking for a cosmopolitan city experience during your time in South America, Santiago will certainly provide it.
Easter Island (Rapa Nui): This extraordinary destination is full of culture, archaeological sites, and stunning nature, but its most iconic feature is the Moai, the gigantic stone statues scattered around the island. Visiting Easter Island gives you a unique opportunity to see them in person and learn about their fascinating culture and history.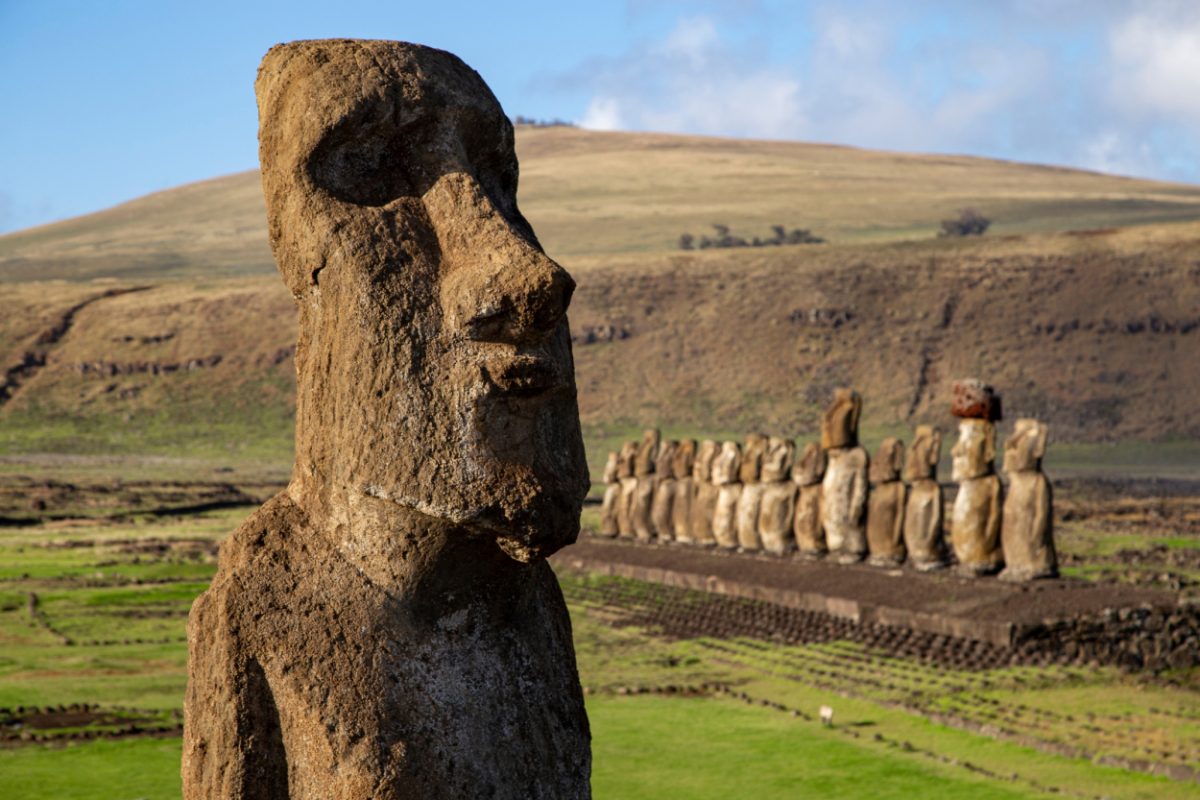 Atacama Desert: Boasting the oldest and driest desert in the world, the Atacama Desert is a spectacular site to behold. Its terrain is varied, ranging from lagoons to salt flats, and it is home to an array of exotic wildlife. If you've ever wanted to try sandboarding or party in the desert, you can do both here!
Valparaiso: The hipster city of Chile, Valparaiso is filled with colorful street art, vibrant culture, and fun nightlife on every corner. If you're looking for a fun and interesting seaside town, this is your spot!
El Tatio: While the trip may be difficult due to the high altitude, the early morning sunrise in El Tatio is worth the effort. The geyser field is a magnificent sight to behold, with steam rising out of the ground and clouds swirling around the Andes Mountains. Stargazing at night is also breathtaking, as the stars shimmer brightly in the thin mountain air!
---
Paraguay
Despite remaining one of the least popular areas of the continent, this underrated country must be noted in this post. Landlocked by Argentina, Brazil, and Bolivia, Paraguay is home to a number of ports and river openings and is often referred to as the heart of South America due to its central location.
But why should you go there? There may not be five-star hotels or Michelin-star restaurants on offer in Paraguay, but what you will enjoy is authentic freedom and the chance to enjoy the real basics of this beautiful land without being overwhelmed by fellow tourists.
From lush forests to quaint towns and sunny weather, there's not much not to love about Paraguay. That's without even mentioning tax-free shopping! Yes, Ciudad del Este, Paraguay is the best destination to visit in South America if you are looking for cheap goods!
Best Places to Visit in Paraguay
Pantanal: Visiting the Pantanal in Paraguay allows you to witness incredible wildlife and nature in its purest form. Flourishing with an array of low-lying vegetation, this huge swamp is home to a variety of birds and reptiles, making it the ideal destination for animal lovers.
Monday Falls: This stunning waterfall and the surrounding area are filled with plenty of opportunities to explore and take photos. Plus, the views of the waterfall and nature will be sure to give you a sense of peacefulness and tranquility no matter the time of day.
Ybycuí National Park: Boasting a stunning landscape, Ybycuí National Park is the best place to reconnect with nature. With lush forests, sandy beaches, tranquil lagoons, and picturesque waterfalls, there's something here for the whole family. Get your blood pumping with challenging hikes or just soak up some sun – whatever your preference, you will find something to enjoy.
Jesuit Mission of Jesús de Tavarangüe: When visiting Paraguay, the historical site Jesús de Tavarangüe is not to be missed. Here you can find the ruins of an 18th-century church, in addition to a great museum filled with colonial artifacts. Exploring this mission is an excellent way to gain insight into the culture and history of the region.
---
Brazil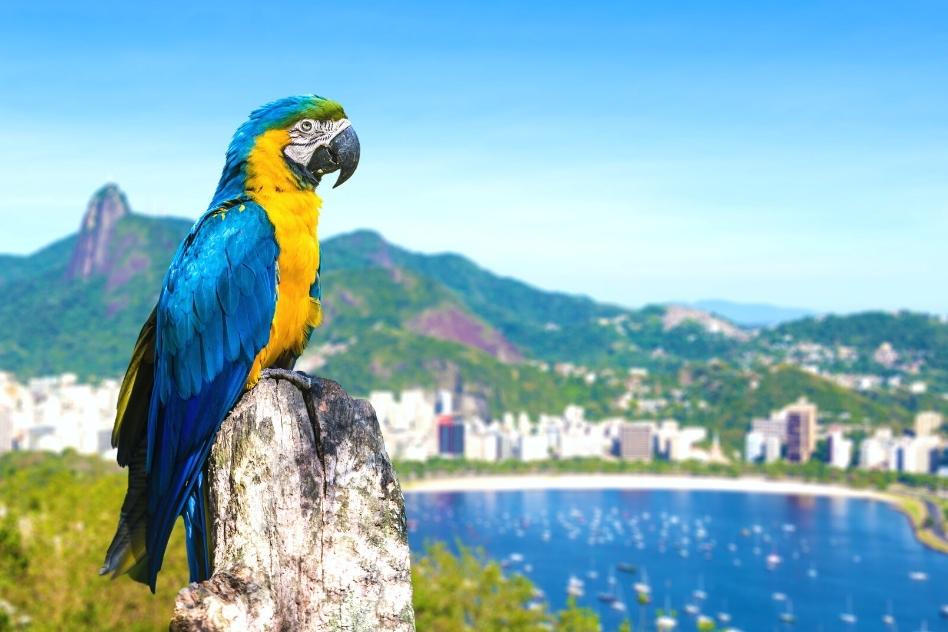 Festival time (the four days before Ash Wednesday) continues to be one of the most popular times to visit Brazil, combining the vibrant parades and dancing with food, drink, and general celebrations.
In its own words, Carnival represents a heightened sense of social unity, allowing people to embrace their individuality and each other in one big community celebration. The spectacle of the parades and party atmosphere draws thousands of visitors every single year, but that's not the only reason to visit Brazil.
Brazil is also widely recognized as the best location in South America for beach lovers, with beautiful white sands meeting the clear blue sea along the coast. In Rio De Janeiro, modern meets nature, with the coastal bays seemingly undisturbed despite their collision with modern buildings that make up some of the world's most exclusive hotels.
If you decide to head here for a relaxing holiday, make sure to check out this guide to the best beaches in Brazil.
Best Places to Visit in Brazil
Amazon Jungle: Nature lovers in search of unique wildlife won't be disappointed by a trip to the Amazon Jungle. This vast tropical rainforest covers nine countries in South America and provides an array of amazing creatures, but Brazil is for sure the best place to see it. From endangered species to exotic plants, this incredible destination promises a memorable experience.
Christ the Redeemer: Located atop the 2,300-foot Corcovado Mountain in Rio de Janeiro, Christ the Redeemer is an iconic art deco statue of Jesus Christ. You can either see it from the city below or make the journey to the top where you will be rewarded with breathtaking views.
Rio de Janeiro: With its great food, stunning architecture, and lively beaches, Rio de Janeiro is one of the world's most vibrant and iconic cities. No matter what kind of vacation you seek, you can find something exciting to do – from sightseeing and exploring the outdoors to partying the night away and taking it easy.
Parque Nacional da Chapada Diamantina: Nature lovers will have an unforgettable experience at the Parque Nacional da Chapada Diamantina in central Brazil. This incredible natural park boasts towering mountain peaks, canyons, waterfalls, caves, and lagoons, making it a great destination for outdoor activities and exploration
Iguazu Falls: If you're looking for an unforgettable experience, then Iguazu Falls is sure to satisfy you! Situated across the borders of Brazil and Argentina, this incredible natural wonder features cascading waterfalls for a breathtaking view. Even if you are already planning to see the Argentinian side, it's worth exploring from here too for a different experience.
Tijuca National Park: Home to breathtaking trails, verdant greenery, and an abundance of unique wildlife, the Tijuca National Park is a must-see for visitors in Rio de Janeiro. Covering over 32 square kilometers, it is the world's largest urban forest and offers many opportunities to explore, unwind, and appreciate its natural beauty.
---
Colombia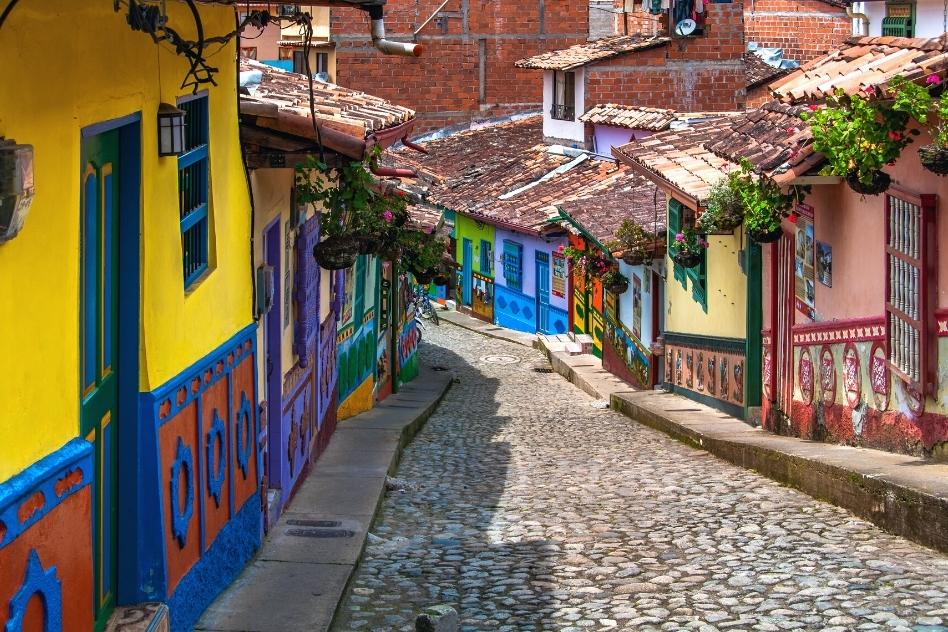 Coffee lovers will wake up every morning in Colombia craving a delicious drop – and for good reason. The conditions of Colombia are just about the best you can get for growing coffee beans, with the perfect climate drawing a rich flavor that can't quite be beaten.
There are approximately 600,000 coffee producers in Colombia alone, and everyone picks their harvest by hand. We can't say for certain, but surely all that hard work and effort must go some way toward explaining why this is the best coffee on the globe!
But coffee isn't all Colombia has going for it. This vibrant country boasts access to the stunning Caribbean coastline, lush jungles, colorful culture, and unbeatable food.
Colombia is also home to some of the world's most beautiful colonial cities, like Cartagena and Bogota. With its stunning landscapes, rich culture, and delicious cuisine, Colombia is the perfect destination for an unforgettable vacation.
Best Places to Visit in Colombia
Cartagena: Located on the north coast of Colombia, Cartagena is an attractive destination renowned for its beautiful Spanish colonial architecture. Offering a variety of cultural activities such as colorful historic neighborhoods, fascinating museums, and delicious cuisine, Cartagena provides something for everyone.
Tayrona National Park: Visiting Tayrona National Park is like being surrounded by nature's finest wonders. Beaches that glisten with crystal waters and lush vegetation accompany fascinating wildlife. The park also offers opportunities for spelunking in its myriad of cave systems, making an immersive cultural experience that is hard to forget.
Ciudad Perdida: Located in the Colombian mountains, Ciudad Perdida, also known as Buritaca Lost City, is an ancient archaeological site dating back to the 9th century. Known for its pre-Columbian archaeological structures, it is an unparalleled experience to visit Ciudad Perdida and get an up-close look at this ancient civilization while taking in breathtaking views of the rainforest.
Medellin: From world-class museums to fantastic restaurants and everything in between, Medellin's vibrant city center has something to offer everyone. Tourists can explore the city's interesting neighborhoods, learn about its culture and history, and experience its amazing nightlife. A visit to Medellin promises to be an incredible experience full of surprises!
Salt Cathedral of Zipaquirá: Constructed inside salt mines of Colombia, the Salt Cathedral of Zipaquirá is a stunning sight. Every corner of the sanctuary has been carved out of salt rocks and the churches are adorned with breathtaking artwork. Touring the cathedral is a once-in-a-lifetime experience that shouldn't be missed.
Eje Cafetero Coffee Plantations: Of course, visiting Eje Cafetero coffee plantations is a must for anyone visiting Colombia. Not only does the region feature stunning Colombian scenery, but the experience of learning about the entire coffee bean production process from the plant to the cup is truly remarkable.
---
Bolivia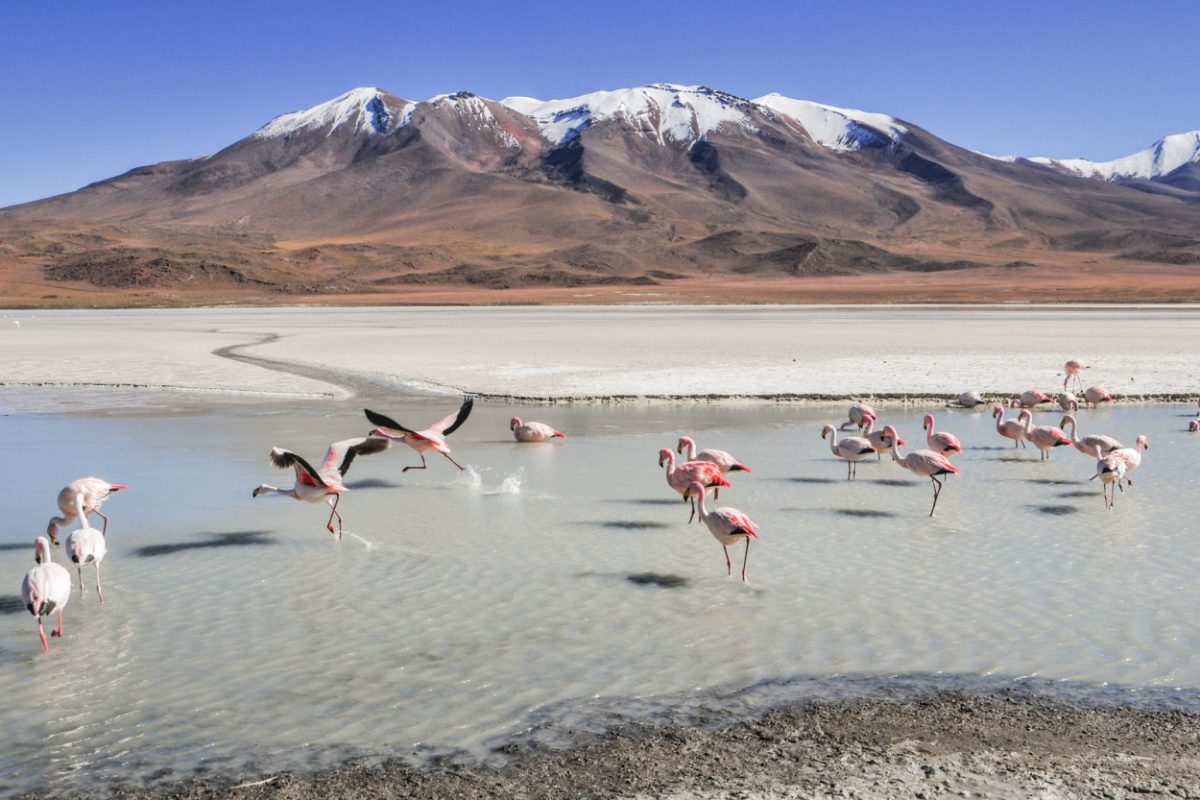 Bolivia is an amazing country with so much to offer! From the stunning landscapes of the Andes Mountains to the vibrant culture of the cities, there is something for everyone.
The country is full of adventure with activities like trekking, mountain biking, and rafting. You can also explore the unique wildlife, visit the colonial cities, and experience the local cuisine.
Perhaps the most famous attraction in Bolivia is El Salar de Uyuni. A trip to this incredible spot includes riding in 4x4s, hiking cactus-filled islands, staying in hotels made entirely from salt, and much more. Sounds exciting?
If that isn't enough adrenaline for you, in Bolivia you can even mountain bike down the world's most dangerous road. With 600m drops, fog, dust, and the occasional car, this road is sure to get your heart pumping.
Best Places to See in Bolivia
El Salar de Uyuni Salt Flats: With its huge size of 10,000 square kilometers, and a thick layer of white salt that reflects like a mirror when wet, El Salar de Uyuni salt flats in Bolivia is an attraction like no other. It is not a surprise that the Salar is the world's largest salt flat, and those who are lucky enough to experience it can expect a mesmerizing sight that they will never forget.
Lake Titicaca: Standing at 3,812 meters above sea level, Lake Titicaca is considered the highest navigable lake on Earth. A visit here has something for everyone – the ancient structures and stories, surrounded by crystal clear waters and majestic mountains. It's not hard to see why it is such a popular destination in Peru and Bolivia!
La Paz: Situated in the Andean mountains, La Paz is an exciting city in Bolivia known for its vibrant atmosphere and fascinating culture. It boasts one of the longest urban cable car systems in the world, making it a great way to experience a mix of modern and traditional Latin American experiences.
Laguna Colorada: Tourists flock to Laguna Colorada to take in its amazing, vibrant red and green hues that contrast with the white desert. If you're fortunate, you might also be able to observe a few of the local flamingos too! With its stunningly vivid colors, the South American salt lake is a sight to behold.
---
Peru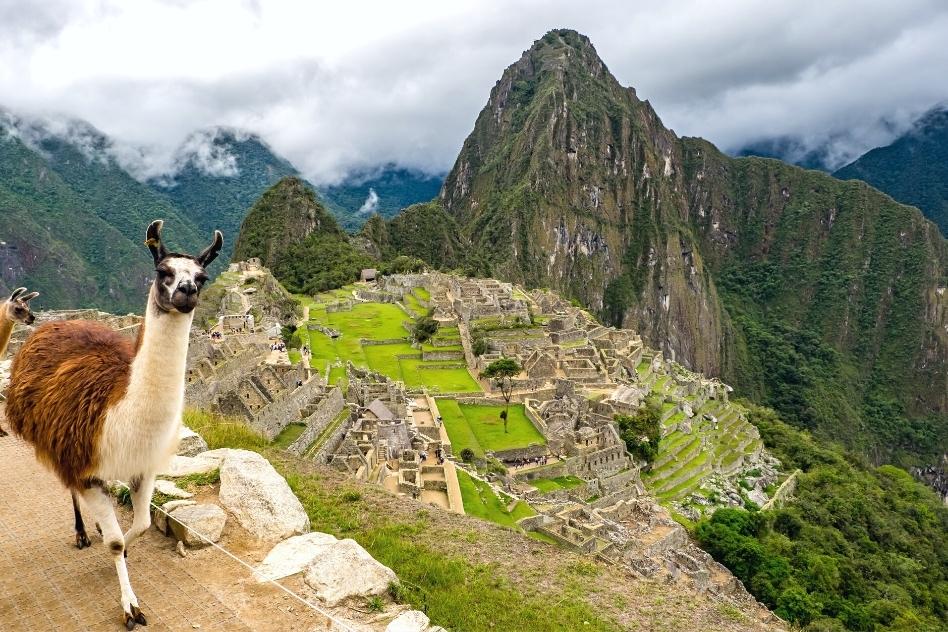 Peru is widely viewed as the home of fresh fish dishes, arguably serving up the best ceviche in the world – so much so that it now attracts the same foodies who travel to Paris in search of the very finest Michelin-star quality food.
But aside from its delicious food, Peru is also another one of South America's wildlife hotspots, and clearly our airborne friends agree – Peru is home to over 1,800 bird species! Head to the mountains if you're in search of dramatic landscapes, ancient ruins like Machu Picchu, and the bluest lakes you have ever seen.
Lastly, if you still need any convincing, Peru is also the notorious birthplace of Paddington the Bear. So don't be afraid to go for a wander in the forest enjoying the odd marmalade sandwich.
Best Places to See in Peru
Machu Picchu: Sitting at the heights of the Andes Mountains, the ancient Incan city is a sight to behold – the view from up there is simply stunning. It has an energy about it that is hard to explain, but the experience of seeing it in person really is breathtaking.
Colca Canyon: For those looking to experience the impressive size of nature, Colca Canyon is definitely worth the visit. As the second deepest canyon in the world, Colca boasts incredible wildlife and lush valleys which you can explore on short hikes or multi-day treks.
Cusco: Famed for its cultural heritage and unique architecture, there's plenty to explore and experience in this amazing city. Whether you want to enjoy the history and culture of the city itself or take day trips to the countless attractions within its surroundings, you could spend weeks here.
Nazca Lines: Created by the Nazca People hundreds of years ago, the Nazca Lines are an amazing sight in Peru. Consisting of hundreds of figures and designs etched into the surface of the desert, it can only be seen from above. Fascinating and mysterious, it is definitely a place worth visiting!
Lima: A visit to Lima is well worth your time for the chance to experience all it has to offer. From the colonial architecture to the bustling streets and vibrant culture, a trip to this Peruvian city will stay with you for years to come. Don't miss out on the excellent shopping, wonderful parks, and some of the best restaurants in all of South America. And for those looking for nightlife, you won't be disappointed by all Lima has to offer.
Sacsayhuamán: Located just outside of Cuzco, Peru, Sacsayhuamán is a must-visit Inca archaeological site. Visitors can take in the impressive stone walls made up of large boulders and explore the terraces for an amazing view of the city.
Rainbow Mountain: Thanks to social media this incredible mountain has become widely popular over the last year with countless people flocking to see the bright striped colors of this amazing range. Thankfully with its popularity, there are plenty of day trips to take you there and back effortlessly so all you need to worry about is getting a great picture.
---
Galapagos Islands, Ecuador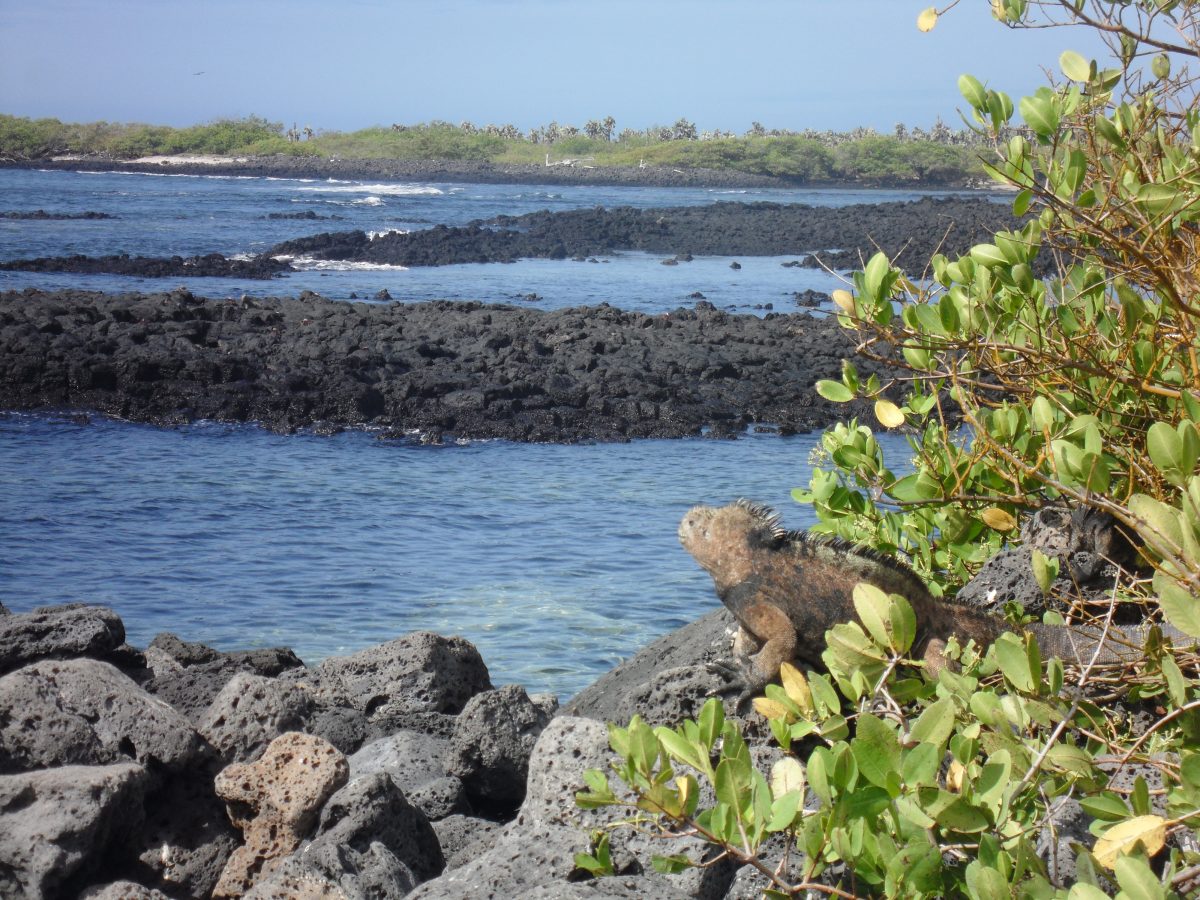 The Galapagos Islands are a well-known wonder of our world today. With its diverse wildlife, stunning landscapes, and crystal clear waters, the Galapagos Islands offer something for everyone.
From snorkeling with sea lions and turtles to hiking up volcanoes and exploring the unique flora and fauna, the Galapagos Islands are a must-see for any nature lover.
Lying off the coast of Ecuador, these islands truly are a spectacle not to be missed, and as such remains one of our favorite destinations in South America. While the easiest way to visit this protected landscape is to join a tour, I also have a guide to help those of you who wish to visit it independently.
So, there you have it – just some of the best places you should add to your South America bucket list. With such an array of avenues to explore, from basic natural beauty to the most vibrant parties on earth, South America has something for everyone – and then some more.
---
Venezuela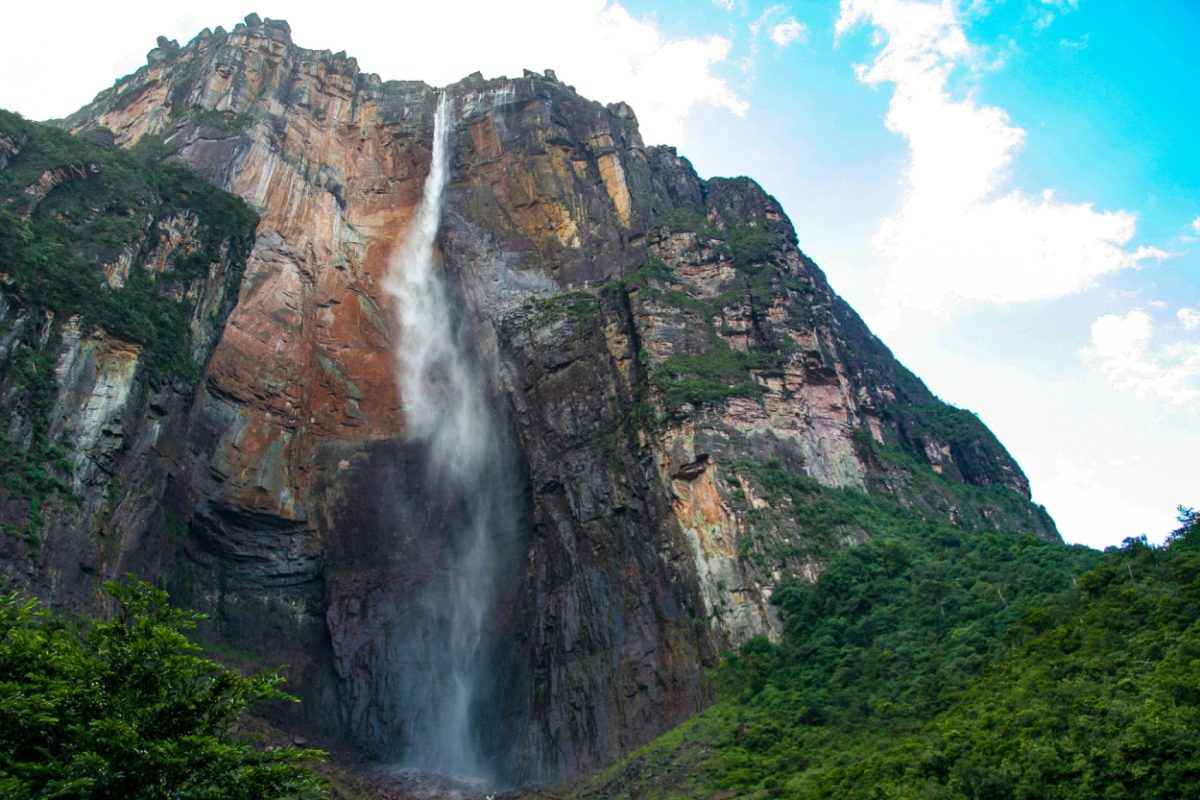 Taking a place on the list of the top 10 most biodiverse countries in the world, Venezuela should be a top choice for nature enthusiasts.
That means there is a little bit of everything so whether you love dramatic mountain peaks, vast plains, abundant deltas, beautiful beaches, or lush rainforests, you'll find a place you won't want to leave in Venezuela.
Of course with so much diversity, there is a never-ending list of things to do so make sure you allow enough time to explore this incredible country.
Best Places to See in Venezuela
Angel Falls: The tallest uninterrupted waterfall in the world stands at 979 m (3,212 ft) making it nearly 20x taller than Niagra Falls! Located in Canima National Park, Angel Falls can be quite the adventure to reach, but you will not be disappointed.
Parque Nacional Morrocoy: This marine preserve is located on the Caribbean coast of Venezuela and looks like an absolute paradise! Think blue water, white sand, mangroves, and a beautiful coral reef teeming with life.
Lost Roques Archipelago: With more than 300 protected islands found in the Caribbean Sea, this stunning archipelago is a must-stop for scuba divers. If you've ever wanted to stay on a picturesque deserted island in the middle of the bluest sea you ever will see, this is it.
Margarita Island: The most visited island in Venezuela, Margarita Island is the perfect place to relax and unwind after an action-packed vacation. This idyllic island has countless accommodation options right near picturesque beaches, mangroves, and prime conditions for kitesurfing.
---
Guyana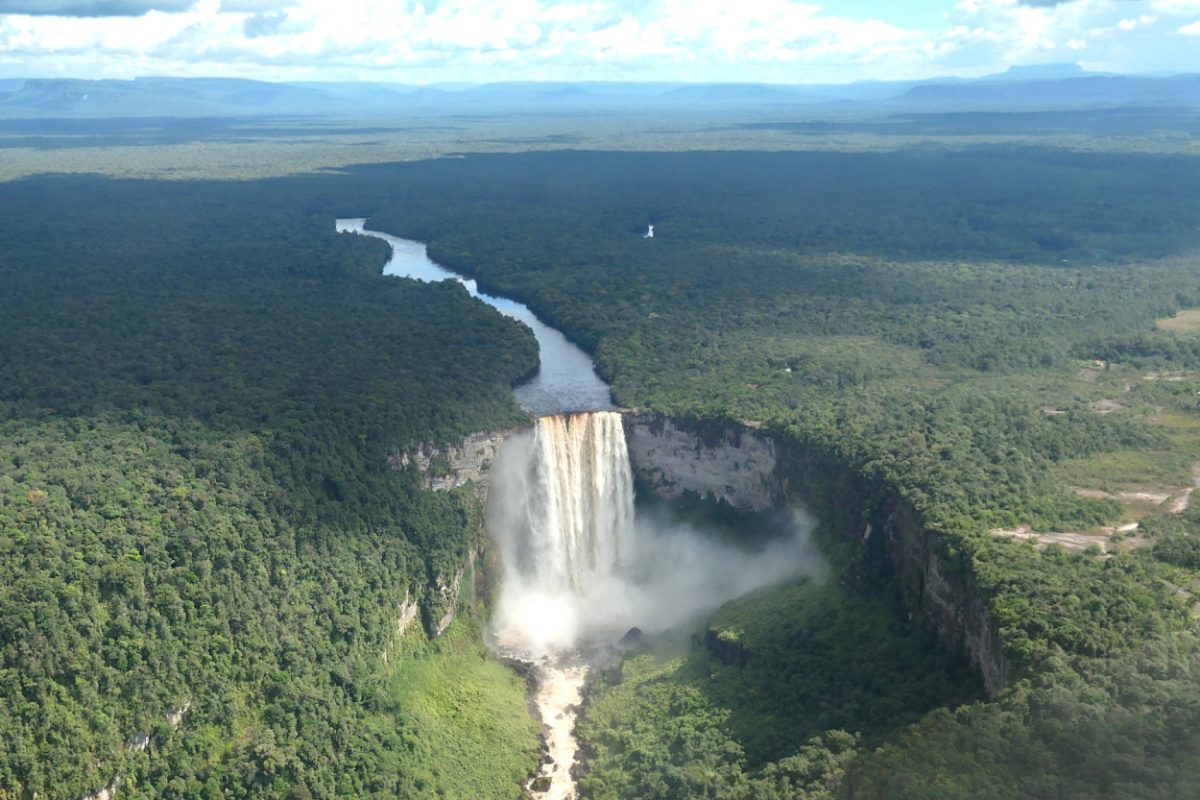 Despite its huge 450 km (285 miles) of coastline, this unique country provides visitors with more than just stunning ocean views. With lush jungles and vast savannahs, Guyana really has a bit of everything.
In fact, Guyana has one of the largest areas of untouched rainforest in the world!
Blending cultures of the Caribbean with their own South American customs, Guyana also has a unique culture that stands out amongst the other countries on the continent.
With countless colonial influences dotting Guyana's history, you may even notice the British architecture of Georgetown, or the canal system along the coast which is a remnant of the Netherlands.
Best Places to See in Guyana
Kaieteur Falls: Boasting the title of Guyana's largest single-drop waterfall, this unsung beauty is located in the Kaieteur National Park which is a section of the Amazon Rainforest.
Stabroek Market: The largest market in Georgetown has been standing here for at least a century longer than its current building which was built in 1880. Come here to explore the local culture, sample unique foods, and admire the striking facade of this building.
Iwokrama Canopy Walkway: Enjoy views of the treetops from fun suspension bridges which hang 30 meters above the ground. Here you have a chance to spot native birds up close without disturbing their habitat and enjoy a walk amongst the trees while you're at it.
Awarmie Mountain: If you love the outdoors, don't miss this incredibly scenic hike which begins with a 40 min boat ride. Hiking to the peak can be quite an adventure but this accessible trail is doable for anyone of moderate fitness and the views are absolutely worth the effort.
Oxbow Lakes and Rupununi River: Paddle a dugout canoe and spot some of the largest water lilies in the world in these incredible waterways. The Victoria Amazonica blooms only at nighttime and changes color from white to pink to purple very quickly and is a site to see!
---
Ecuador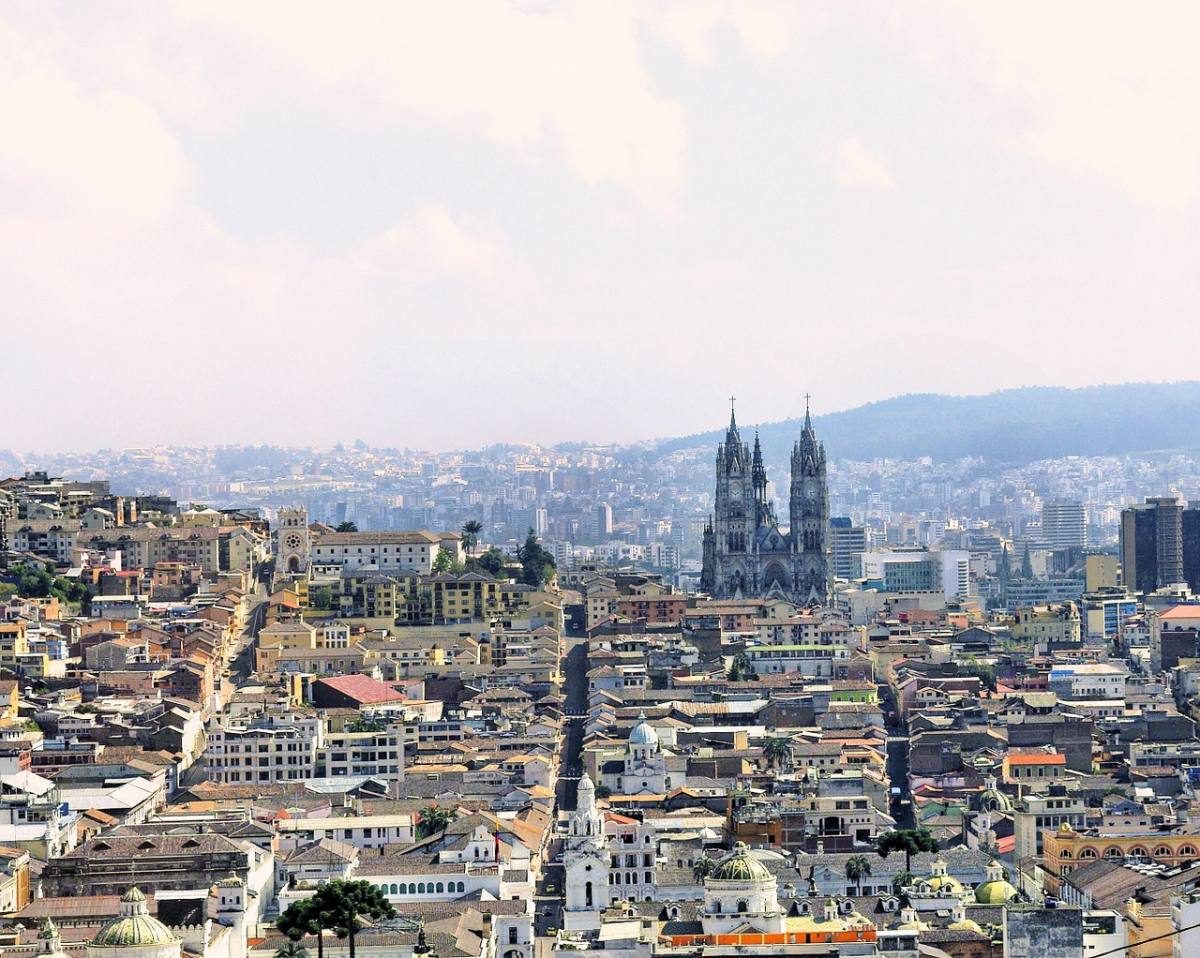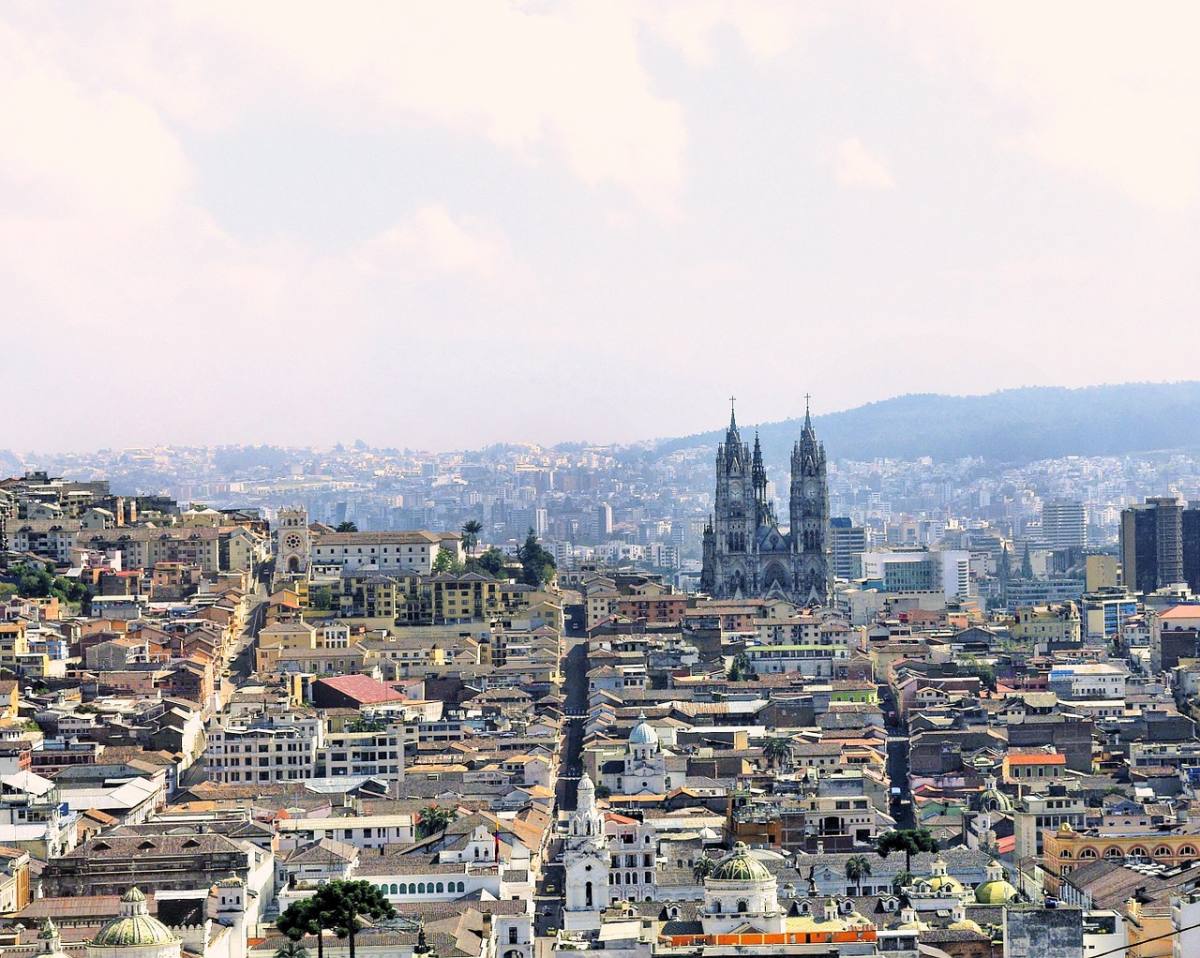 When most people think of Ecuador, the Galapagos Islands and the capital city of Quito spring to mind, but there is so much more to do outside of the capital.
This beautiful country is packed full of incredible nature, creating an unbeatable playground for adventure seekers.
Explore the Amazon Rainforest, witness volcanoes, hike above the clouds and soak up the culture of this amazing place located at the center of the world!
Nature lovers will also enjoy Ecuador thanks to its diverse landscape with over 25,000 different plant species and 1,600 species of bird. Plus, with a healthy tourism scene, the country is easy to get around with plenty of tours and transport options.
Best Places to See in Ecuador
Quito: The capital city of Ecuador should be more than just a landing stop. This historic city is the perfect introduction to the country's culture and customs. You can see colonial monuments, extravagant churches, historic trams, and incredible viewpoints whilst mixing with the friendly locals.
Cotopaxi National Park: Home to one of the tallest active volcanoes in the world, in Cotopaxi National Park you have the chance to see these incredible natural wonders up close. Visit the museum to learn more about the landscape and admire the bluest lake you have ever seen after a short hike.
The Equator Line: You simply cannot come to Equador without standing on the equator! Located a 3-hour train ride from the capital, in this little village you can take pictures standing on both the north and south hemispheres and admire the monument built in the 17th century.
Mindo Cloud Forest: Hike above the clouds on the edge of the Amazon rainforest at the Mindo Cloud Forest. Here you can try to spot the beautiful toucans on your way to visit the 5 waterfalls and ride a cable car above the canopy of this exotic rainforest.
Baños: The adventure seekers' paradise, Banos is a town known as the gateway to the Amazon! Here you can try nearly any outdoor activity under the sun including rock climbing, zip lines, bungee jumping, and more surrounded by beautiful nature.